We have January 2019 My Fashion Crate spoilers!
Each January Box includes:
We are including a Brow Wand (value $18) from Skone Cosmetics) in all the January box!
When it comes to brows, symmetry and thickness is everything. Create sleek, sexy brows with our Brow Wand. On one end, you have a retractable pencil that will give you a pigmented blendable color. On the other end we have a top notch brow brush that will help control and shape your brow hairs. Our Brow Wand is perfect for those who want a natural-looking brow with a finished look.
Earlier Spoilers: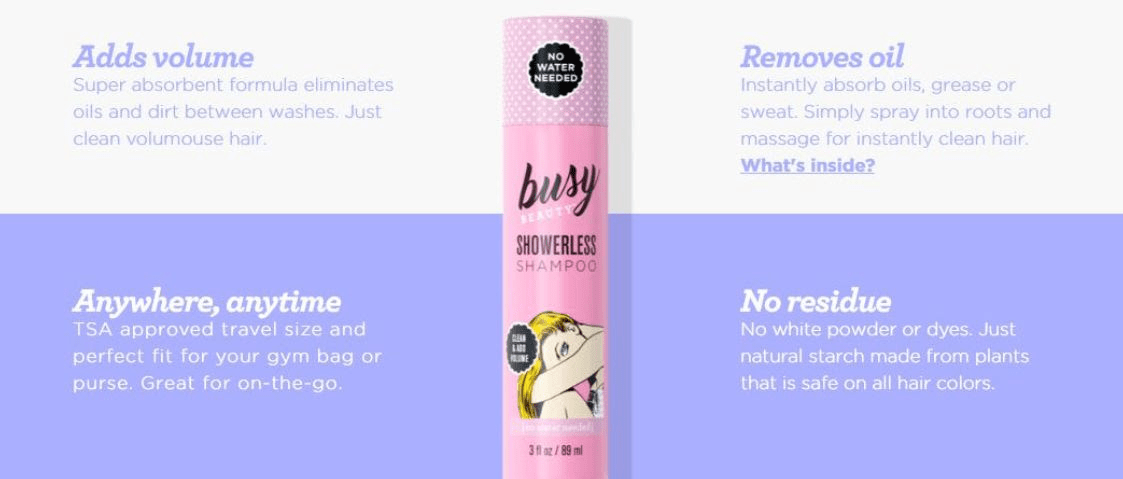 We are including the Showerless Shampoo by Busy Beauty in all the January Box!
The showerless shampoo not only soaks up excess oil, it cleans hair and adds volume. It works on all hair colors because it leaves no visible residue or powdery build-up behind. It absorbs and removes oil, sweat and odor. It makes your hair look, feel and smell clean. It's simple, spray on and brush through.
Each PREMIUM box includes
We are including the Maria Crossbody Bag (Value $48).

This crossbody bag is so easy to rock this year! You can also tuck the shoulder strap into the bag and use this as a clutch for extra versatility! It's easy to dress up or down – the options are limitless!
Vintage On Vine Nail Polish by Lauren B. (Value $18)
One of the prettiest nail colors of the season, this true, creamy mauve warms up even the palest skin tones and has a lovely, chameleon-like quality: Depending on the light, the effect wavers between dusky purple and a gorgeous, Instagram-vintage-filter taupe.
New Year, New You!

Need a little motivation for New Year's resolution?
Wear this "Live Your Dream" Top to remind yourself to live your dream! This top features a crew neck and cute short sleeves! It's so easy to layer with a cardigan or throw on over jean!
What do you think of this month's My Fashion Crate spoilers?