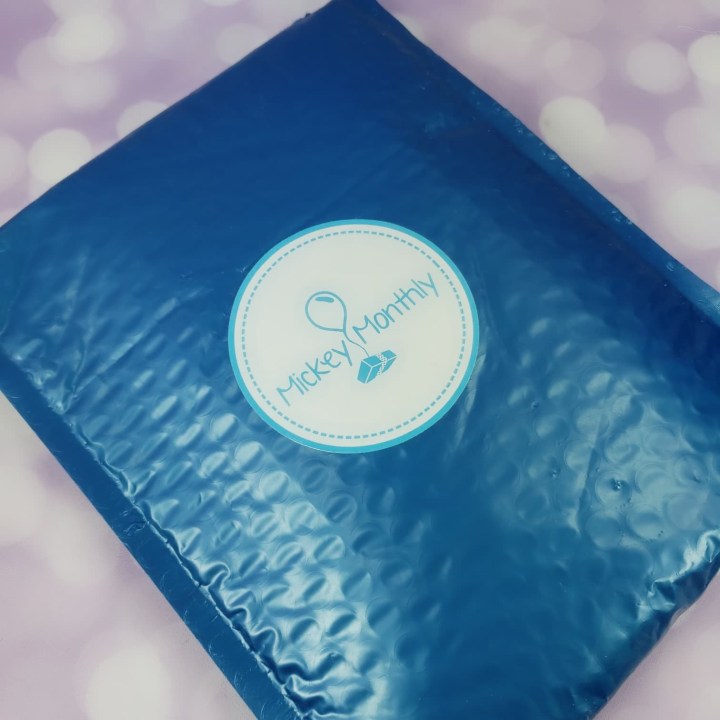 Mickey Monthly is a monthly Disney-themed subscription box. They offer snack boxes, souvenir boxes, and combo boxes with a mix of both types of items! Mickey Monthly selects items from a large selection of WDW souvenirs and treats and now offers many different subscriptions, with different size options (plus you can specify age and gender).
DEAL: Save 20% on any monthly membership. Use coupon code HELLO20.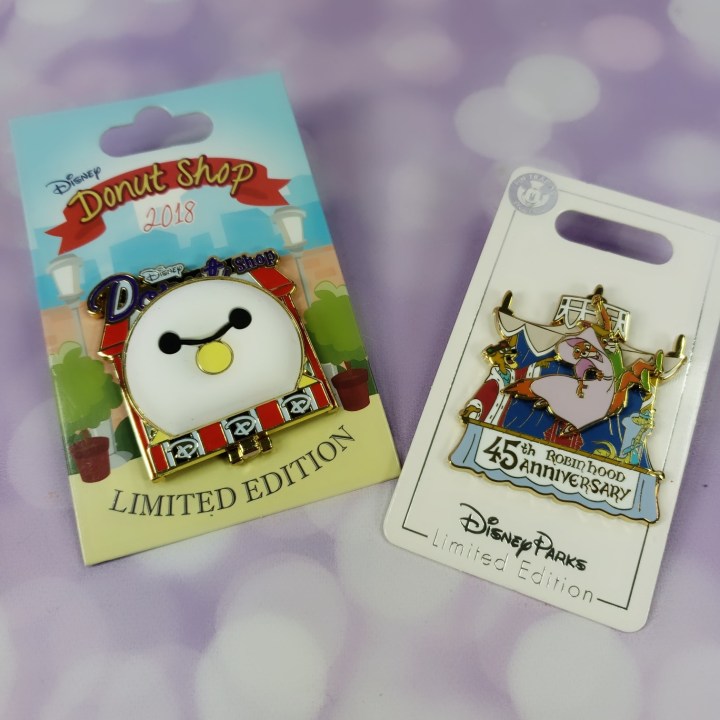 Mickey Monthly offers various subscriptions for Disney fans. Monthly mystery boxes can include Disney pins, officially licensed Disney items, and Disney Parks items. Check the bottom of this post for a complete breakdown of their different subscriptions! This month I got the PinCollector box. The Pin Collector sends brand new & authentic  Limited Edition pins released in the last 30 days.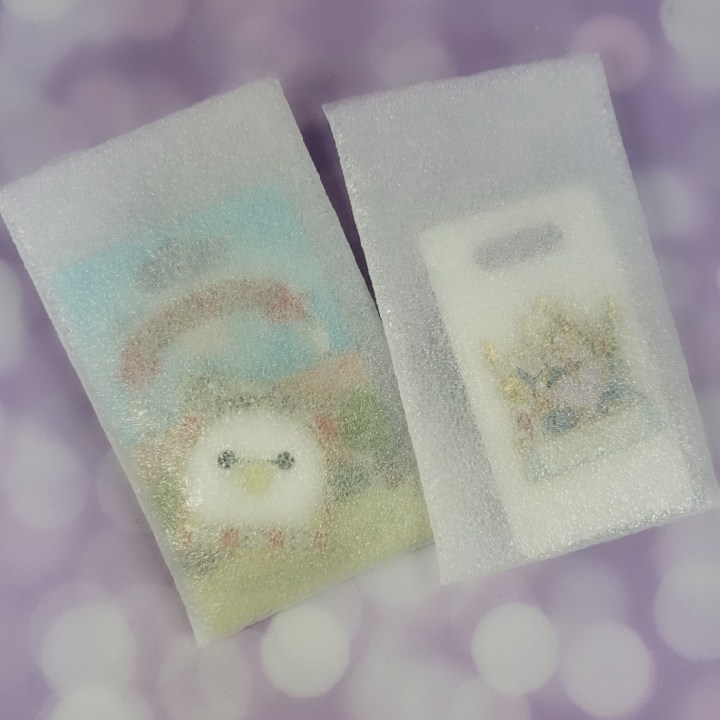 The Pin Collector package comes in a padded envelope but they put each pin in its own packing sleeve to protect it from scratches while traveling.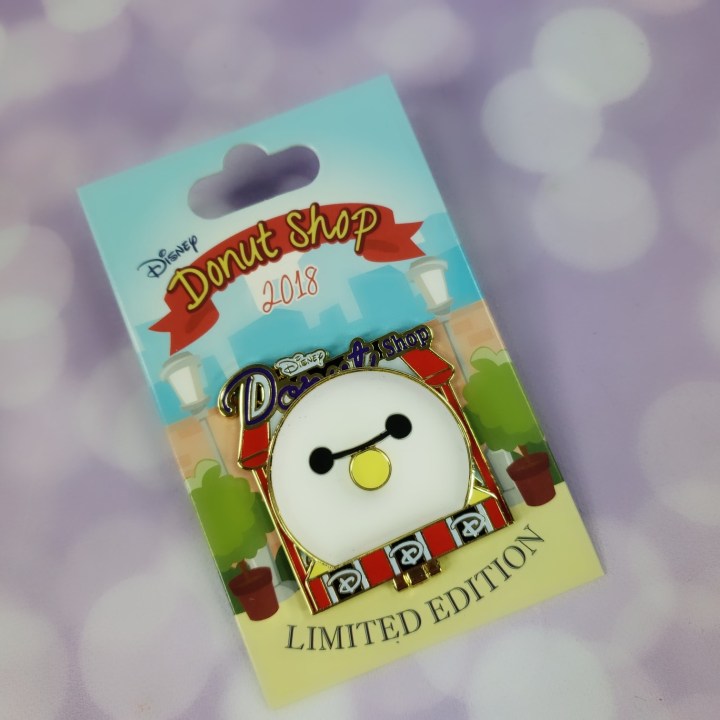 Disney Donut Shop Pin – Baymax ($16.99) – What an awesome pin. This is the twelfth and final pin in the monthly Disney Donut shop pin collection. It is a limited edition 3000 pin. the Baymax cover is rubber and it hinges open to show the inside of the shop. It was available in the parks starting December 20, 2018.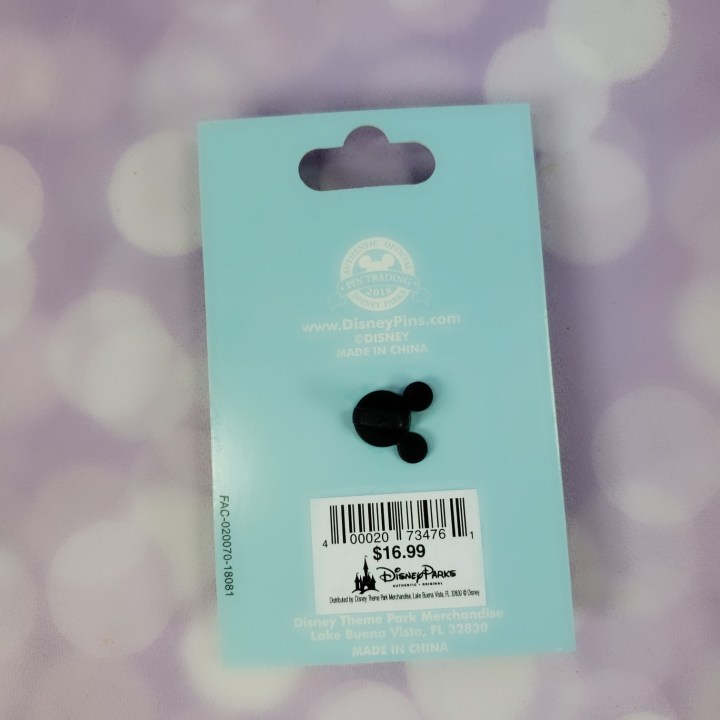 The pin back is the classic Mickey holder and it sells for $16.99 at the parks.
Robin Hood and Maid Marian ($16.99) – Part of the pin collection celebrating the 45th anniversary of Robin Hood. This pin was a limited edition of 2000 and was released on Dec 20, 2018. I love that it has so many of the classic characters all on one pin.
I love all the different Mickey Monthly subscriptions that I've tried and this one is no exception. I love Pins and getting Limited Edition ones that were just released is so exciting. While I wish I could go to a Disney park each month that just doesn't happen so this gives me a little bit of the Disney Love right to my door.  I am actually going down to Walt Disney World this month so I'm going to have to add onto my pin collection and see what other goodies I can get to go along with these two fantastic pins.
What do you think of this month's Mickey Monthly?
Visit Mickey Monthly to subscribe or find out more!
Here's a little more detail about all the available Mickey Monthly boxes!
Theme Park Edition contains items from Disney Parks and has three varieties + a limited-time box:
Fairy ($29.99/mo) – A limited-time box which is a surprise mix of 2-4 basic Disney Parks items.
Mickey ($49.99/mo) – A surprise mix of 2-6 basic and medium Disney Parks items.
Castle ($79.99/mo) – A surprise mix of 2-8 basic, medium and large Disney Parks items.
Kingdom ($199.99/mo) – A huge mix of 4-12 surprise basic, medium and large Disney Parks items.
Pin Edition are all about Disney trading pins and has two varieties:
PinPal ($6.49/mo) – This gives you one, gently used Disney Trading pin that has endured the proud tradition of being traded by other pin collectors.
PinPro ($12.95/mo) – Get one shiny, brand new pin, every month. Guaranteed new and tradeable.
PinTastic ($19.95/mo) – One brand new pin with backing. Pins in this package are currently being sold at Disney Parks and are open edition.
PinCollector ($29.95/mo) – Includes one of the current month's Limited Edition pins.
Original Mickey Monthly contains Disney Parks souvenirs + snacks and offers two options:
Classic ($19/mo) – A surprise mix of 2-6 basic and middle sized souvenirs (quantity varies based on value).
Magic ($39/mo) – A surprise mix of 4-10 basic, middle and big souvenirs and snacks (quantity varies based on value).
Snack Edition are all about Disney-inspired munchies and offers three options:
Fairy ($29.99/mo) – 2-4 mystery snacks
Mickey ($49.99/mo) – 3-8 mystery snacks
Castle ($79.99/mo) – 4 to 12 mystery snacks