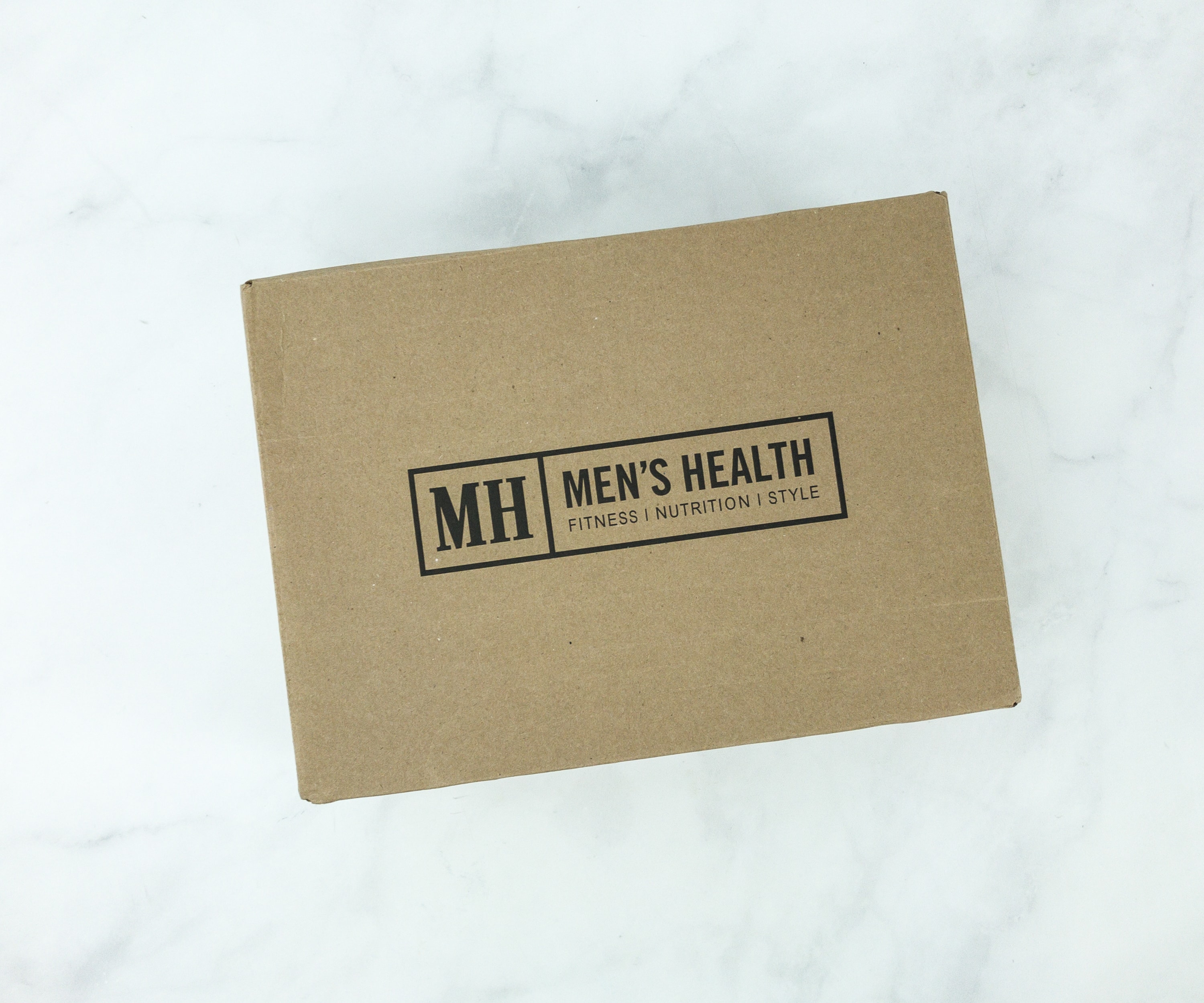 The Men's Health Box is a quarterly subscription box service curated by the editors of Men's Health magazine. The box costs $89.99 per quarter and promises a "kickass box of curated products" worth more than $150.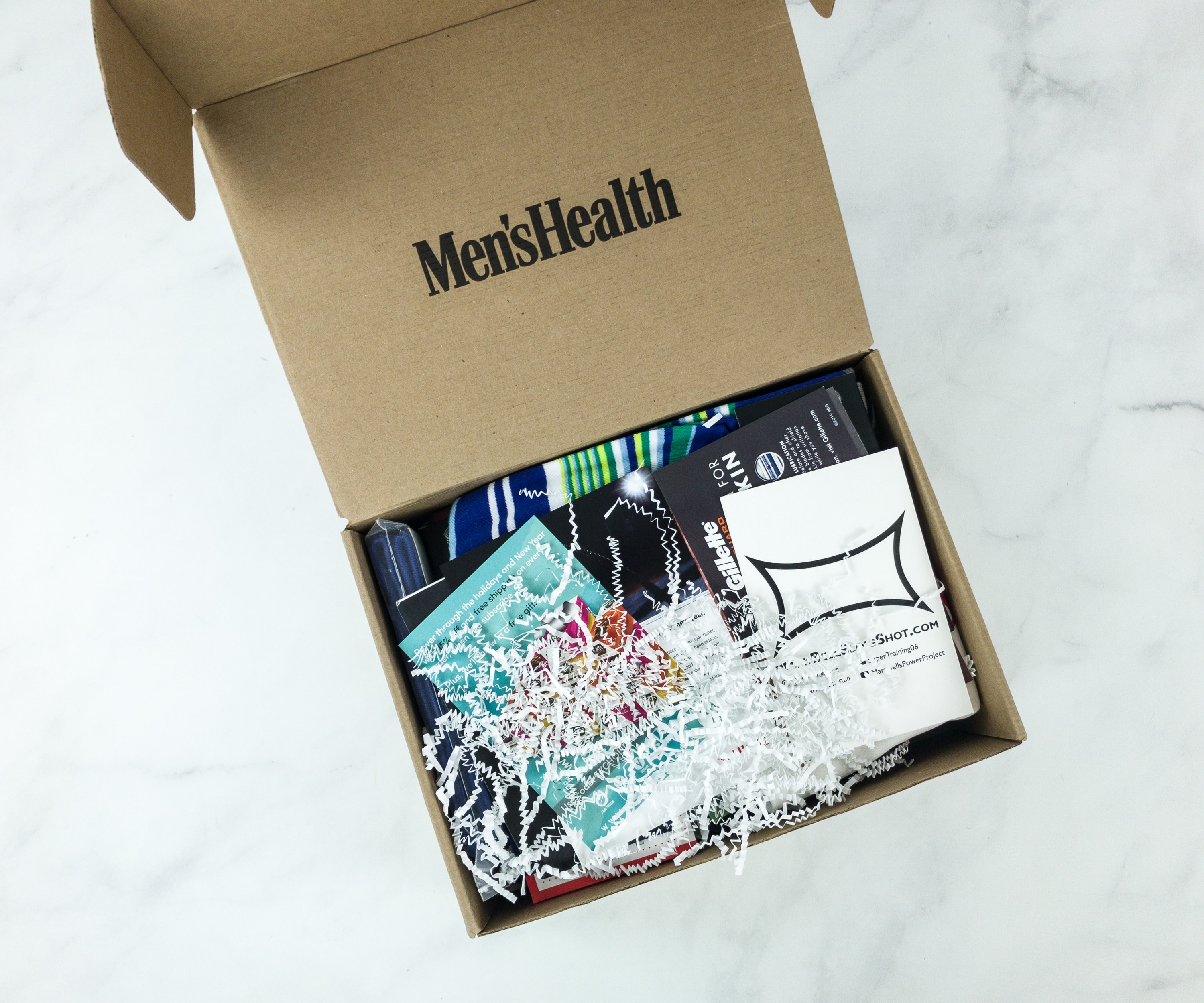 The box is always stuffed to the top with products.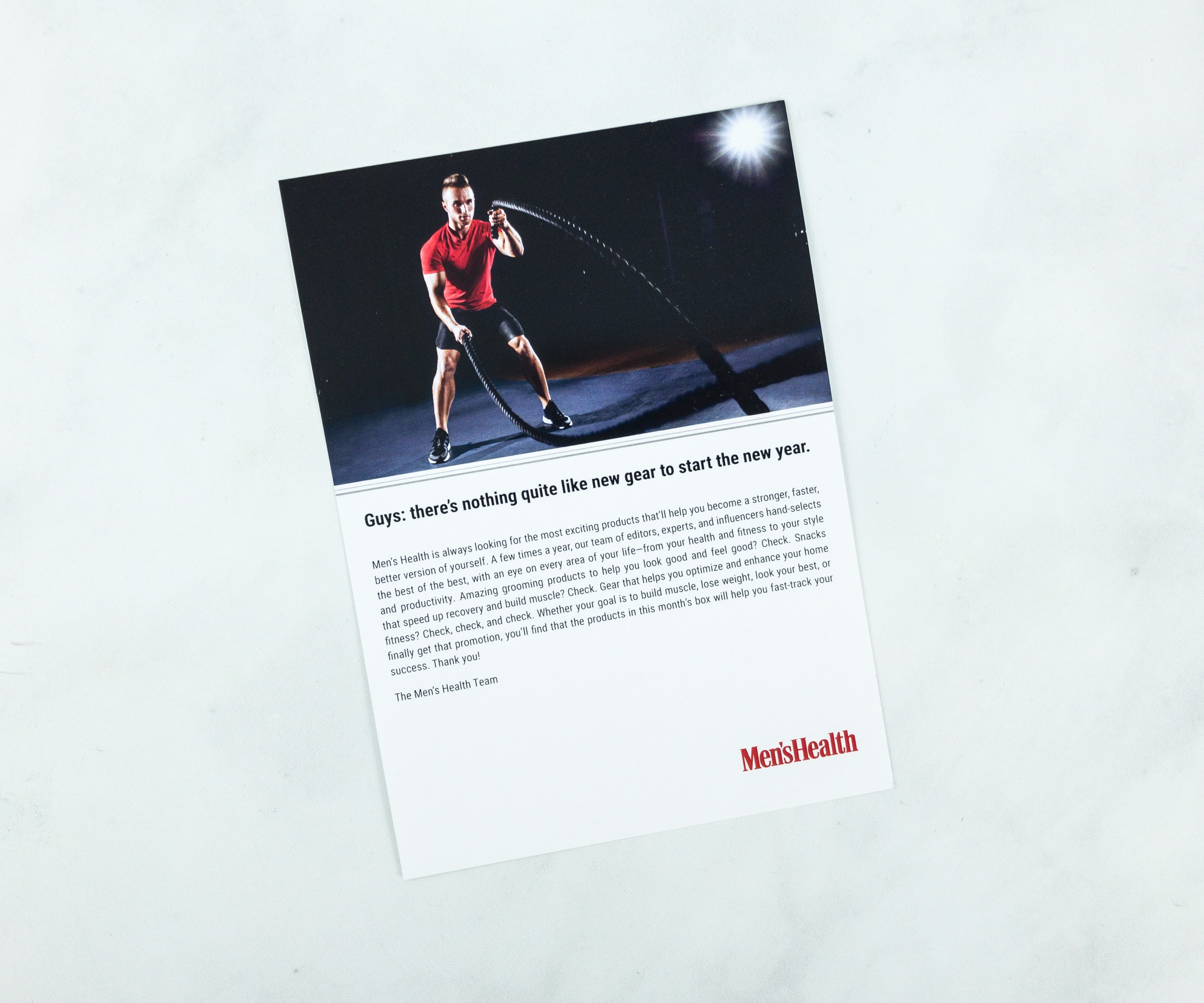 Men's Health definitely packs a ton in every box. It's all curated with self-improvement as the goal — but they include items related to fashion and grooming, as well as health and fitness.
Everything in my Men's Health Box this quarter.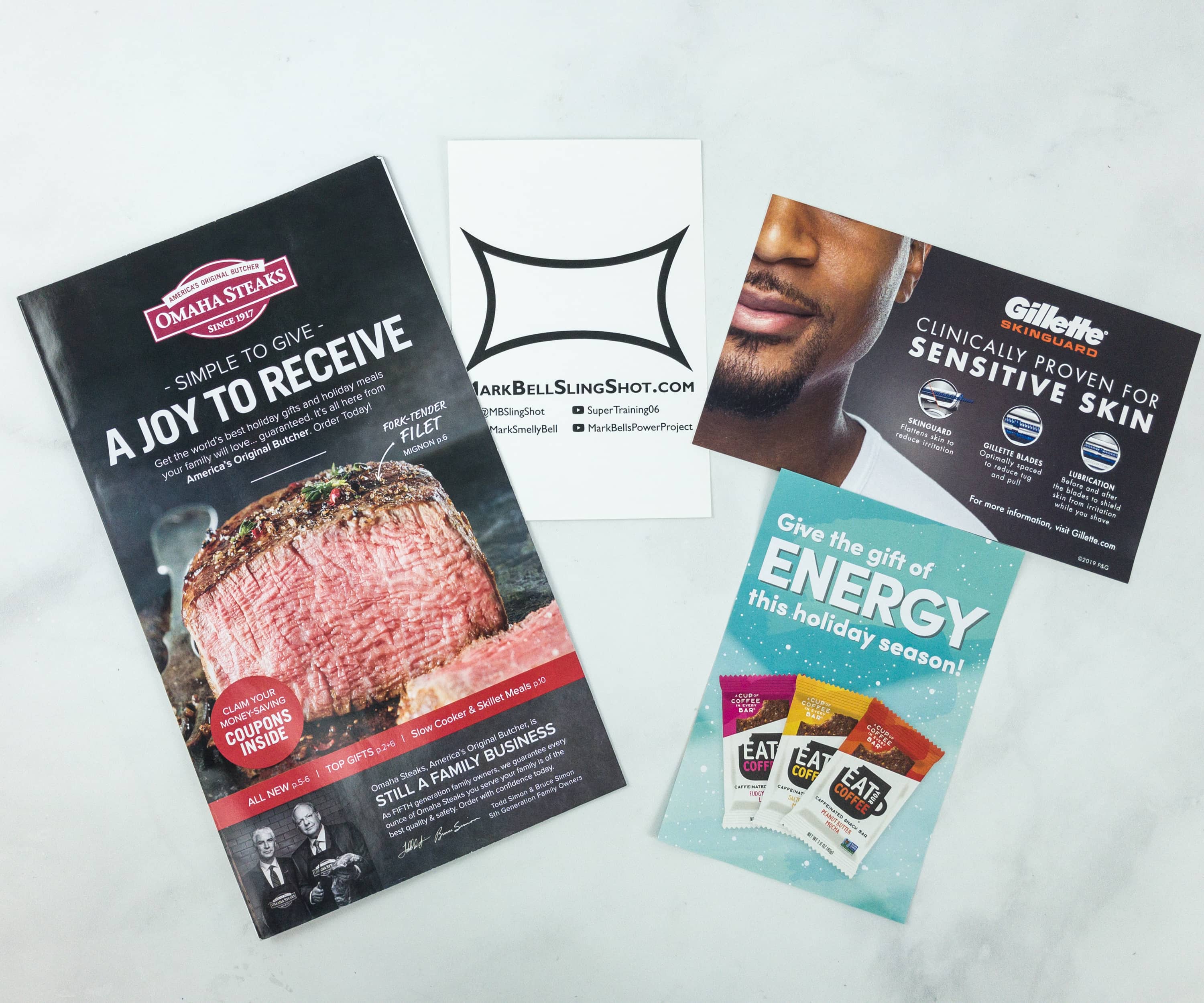 This quarter's box is full of discount coupons from MarkBellSlingShot and Gillette.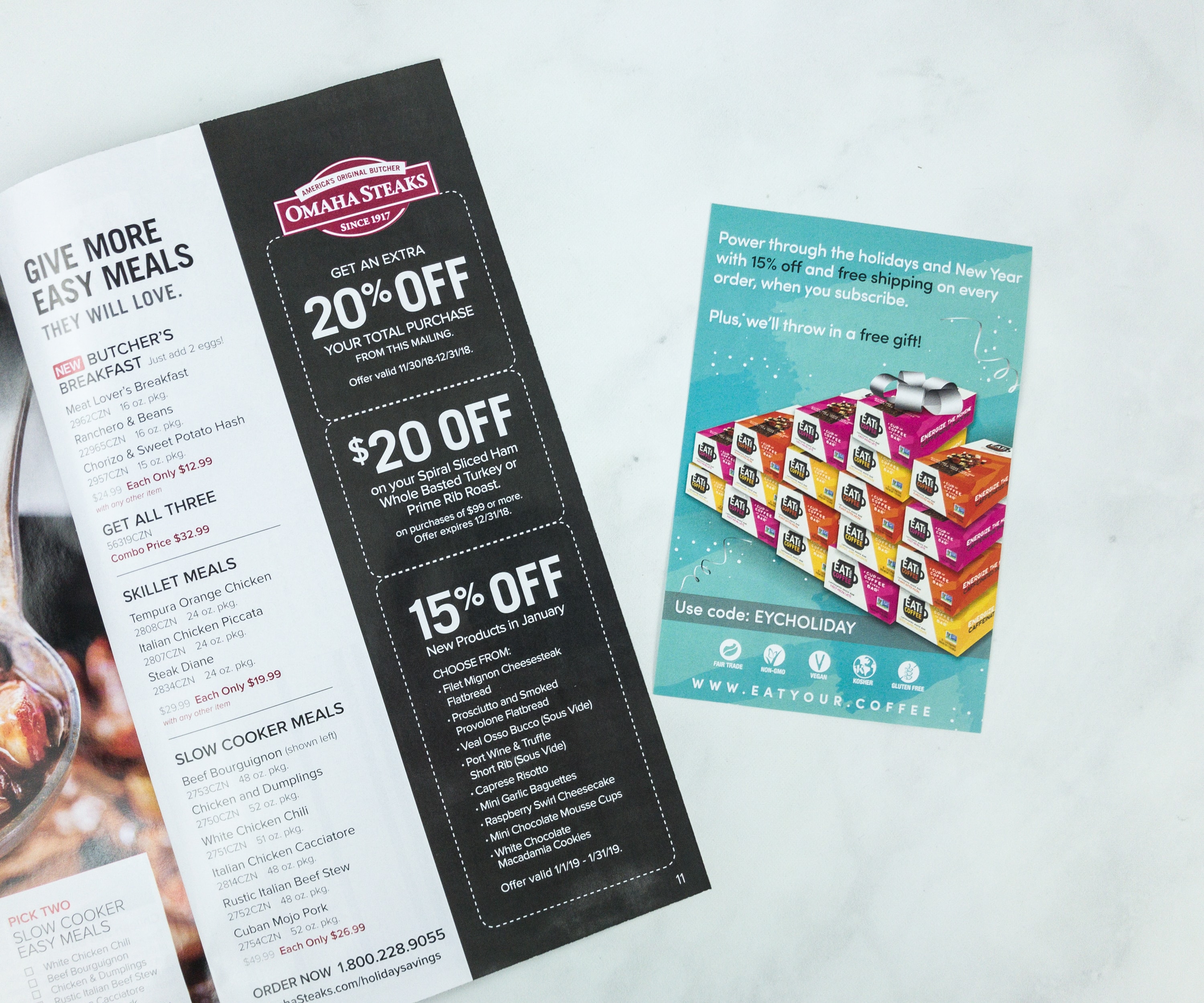 There are also coupons from Omaha Steaks and Eat Your Coffee.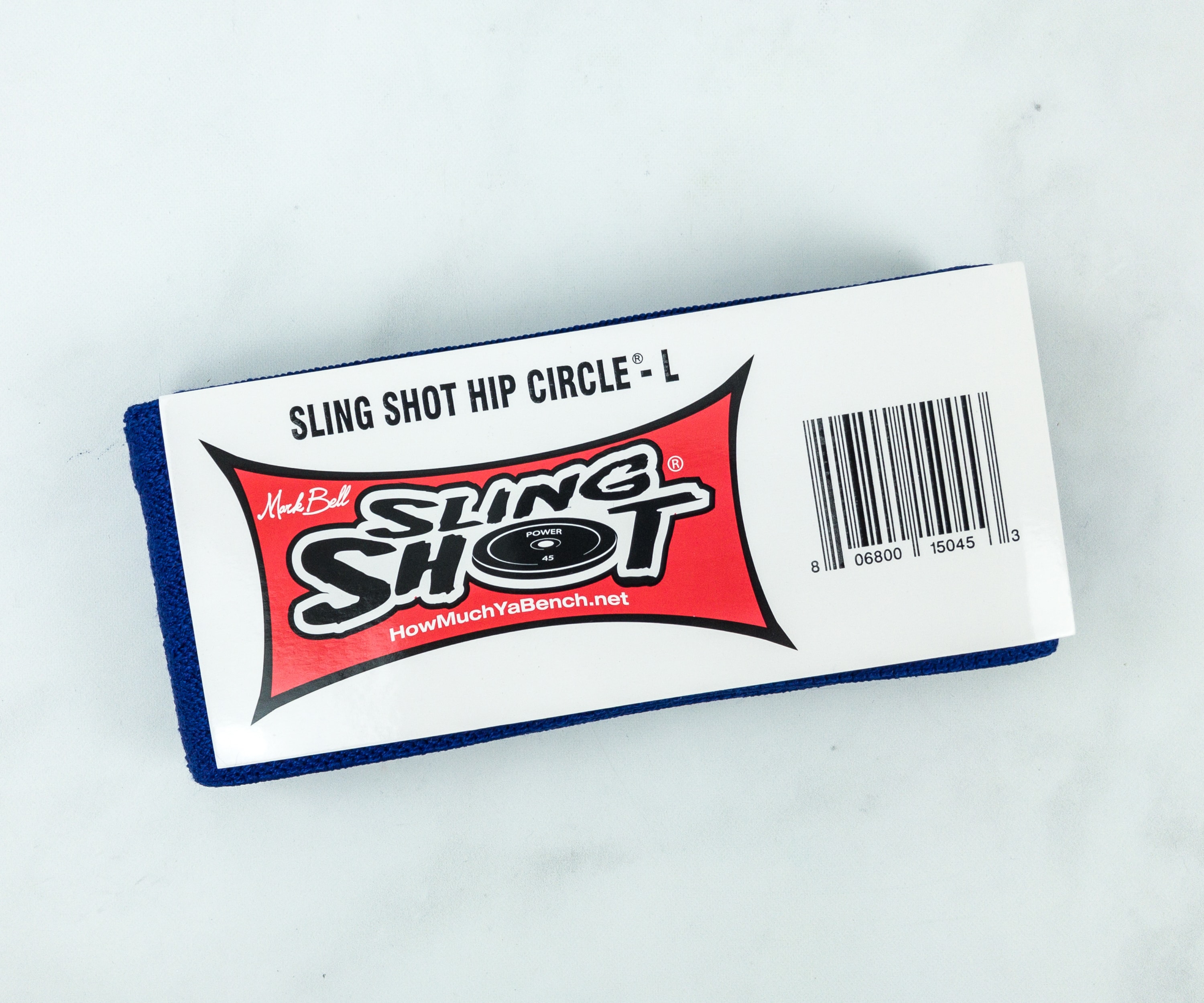 Mark Bell Sling Shot Hip Circle ($25) This exercise tool is made to help you build a stronger lower body and improve your form.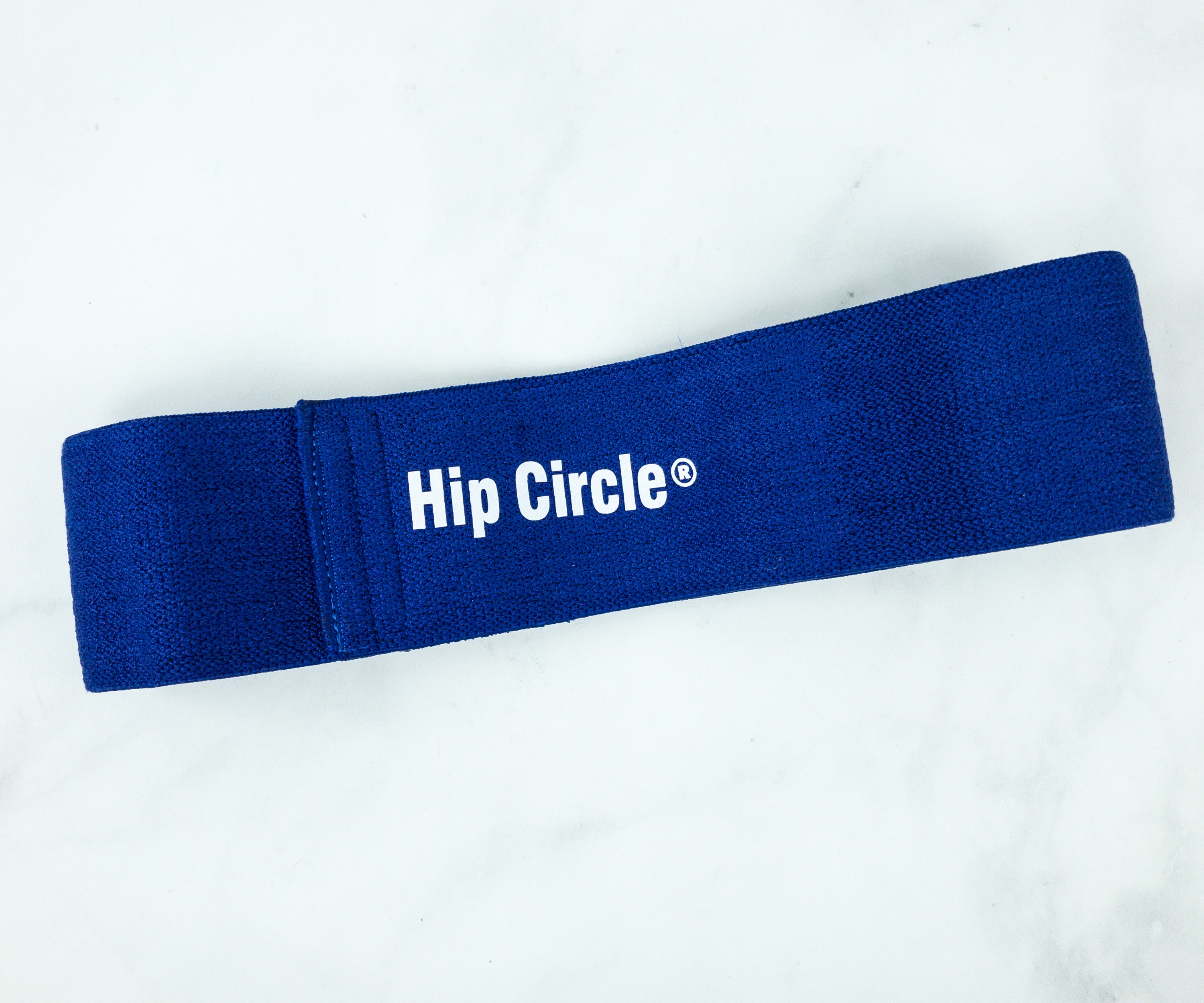 It's also ideal to use for a warm-up routine, as it activates the tough-to-target muscles in hips and glutes.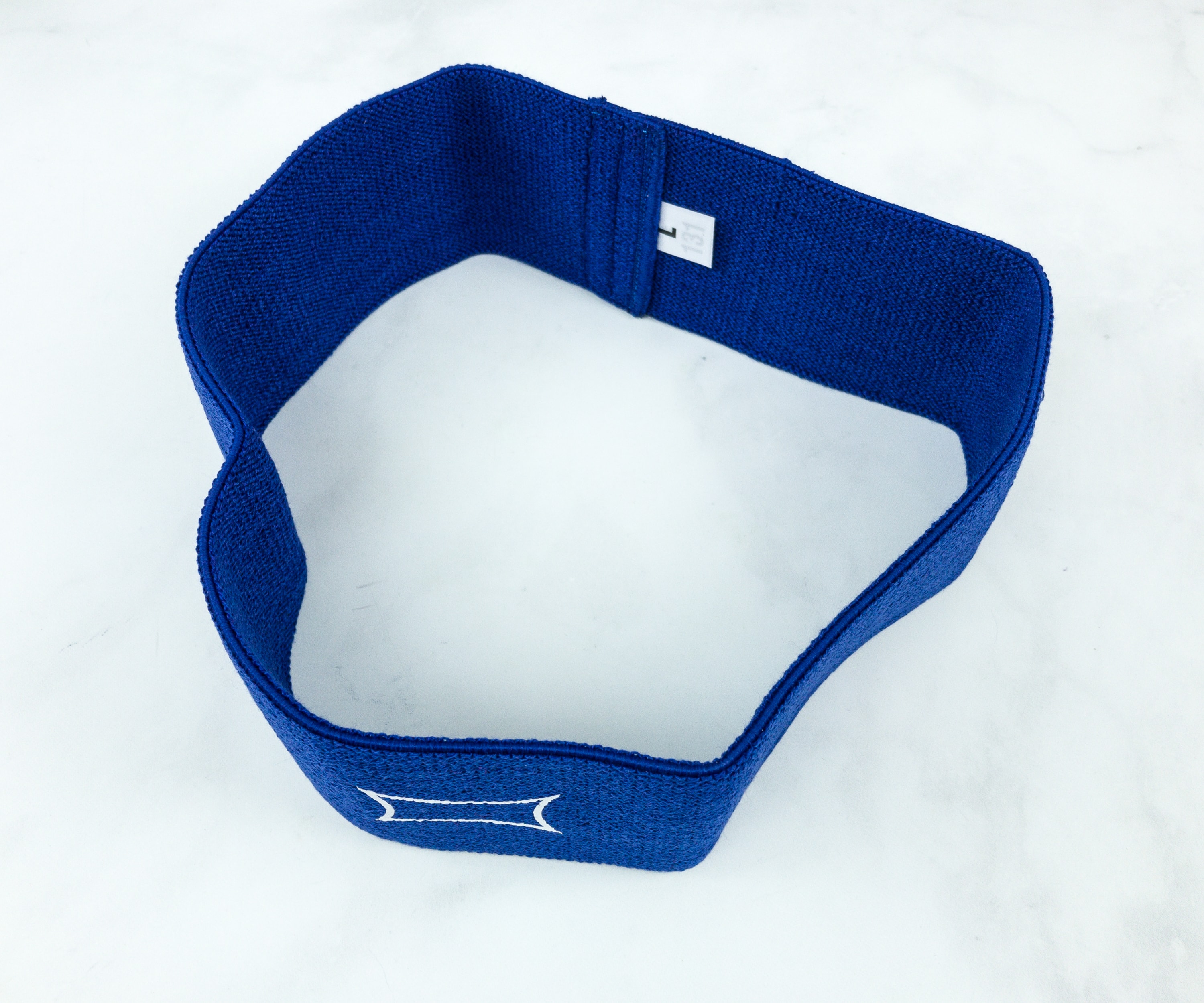 Hip Circle is made with premium quality materials, making it so durable and comfortable to use. This band doesn't snap, roll, or pull easily.
The kit also includes a simple instruction card on how to use this hip band in a variety of ways.
Men's Health Towel. This exclusive towel from Men's Health is smooth, soft, and absorbent. It's great to use whether in the gym or at home.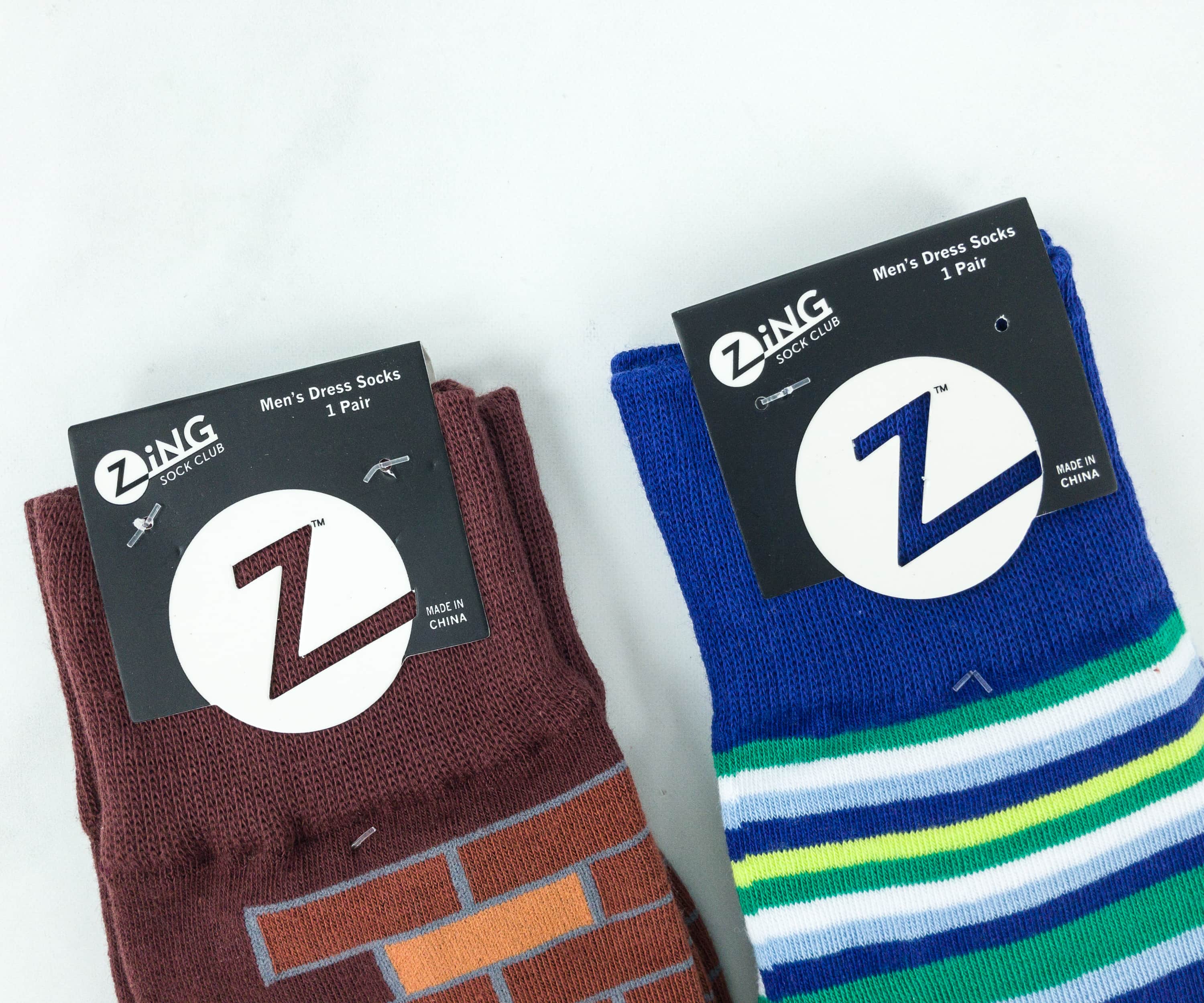 Zing Sock Club Men's Dress Socks. This quarter's box also features two eye-catching pairs of dress socks. They're made in China and from a now-defunct sock subscription.
These socks are made from 65% cotton, 22% nylon, 9% polyester, 2% spandex, and 2% rubber.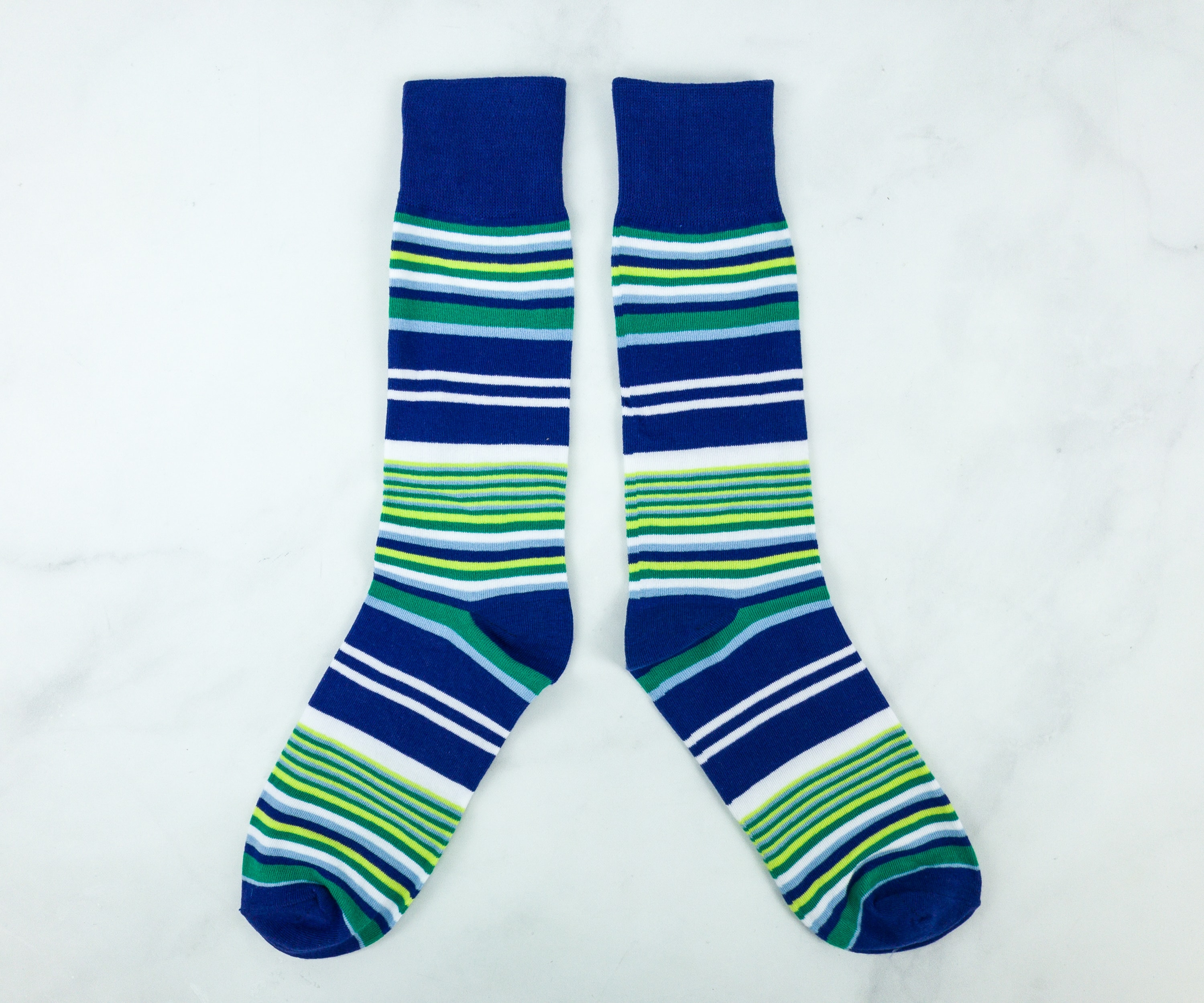 The first pair of socks features stripes in white, navy blue, light blue, yellow, and green. The cuffs, heels, and toes are in solid blue.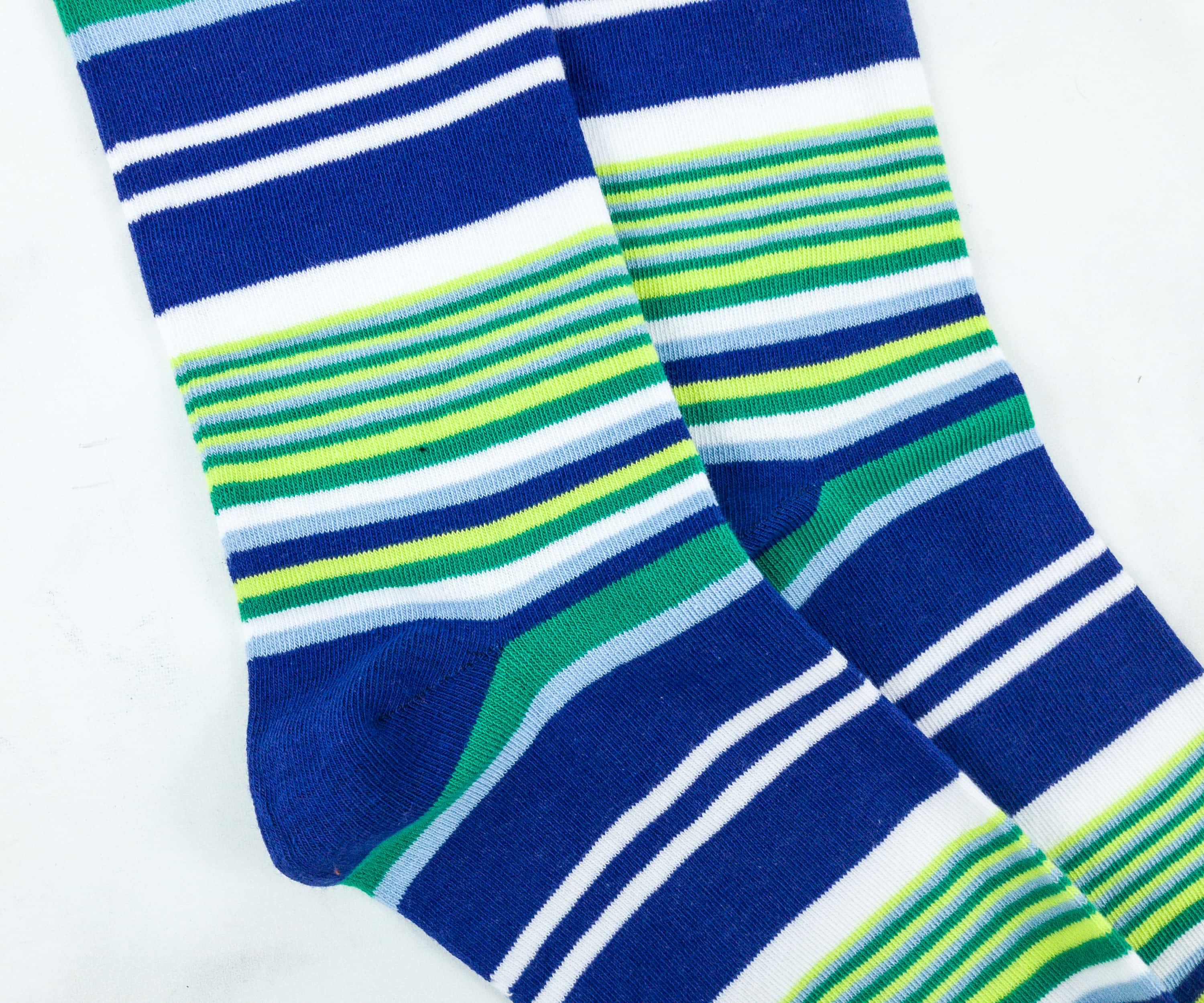 It features reinforced cuffs, heels, and toes, so it's comfortable to wear all day long.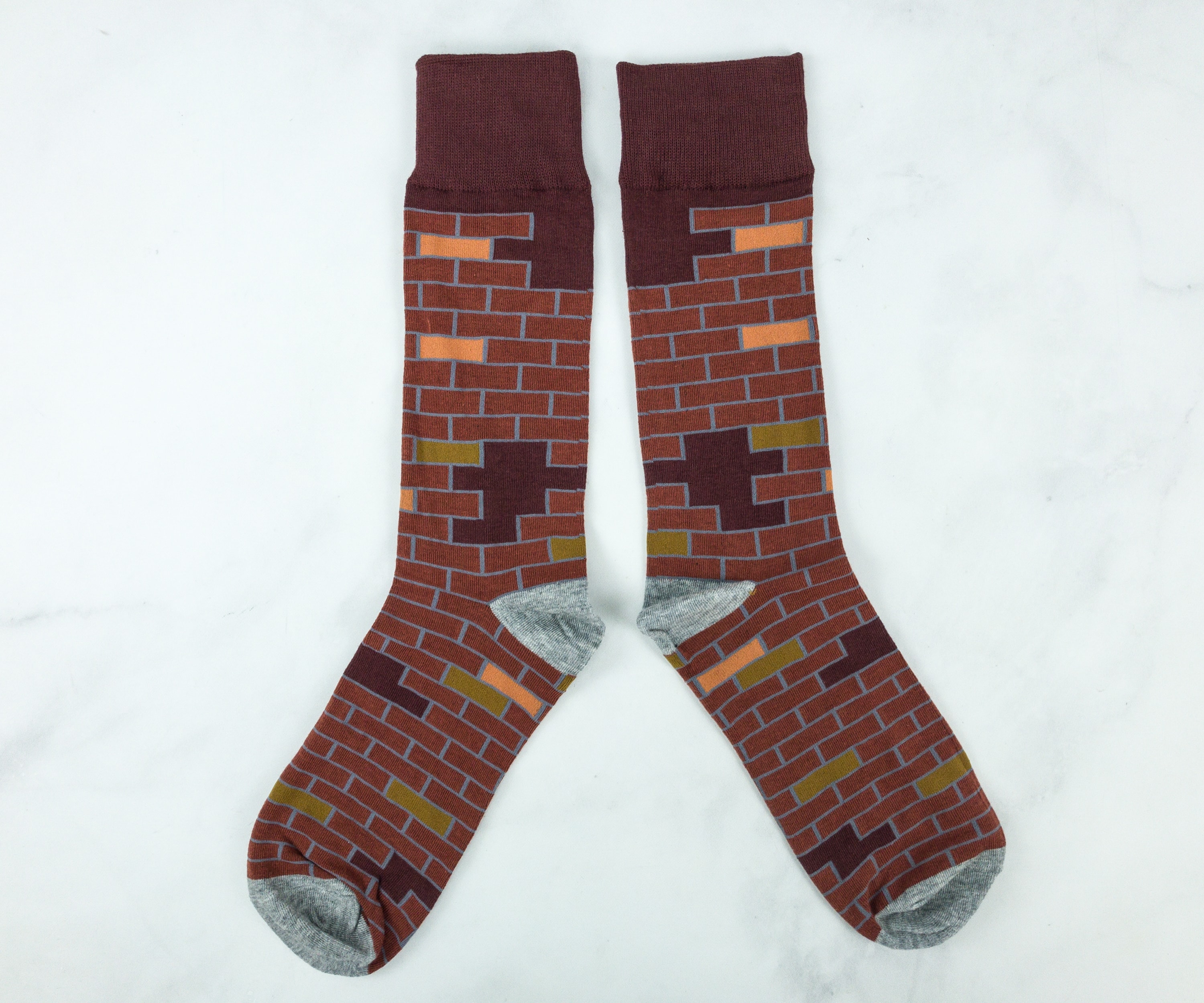 The next pair of socks looks so cool too!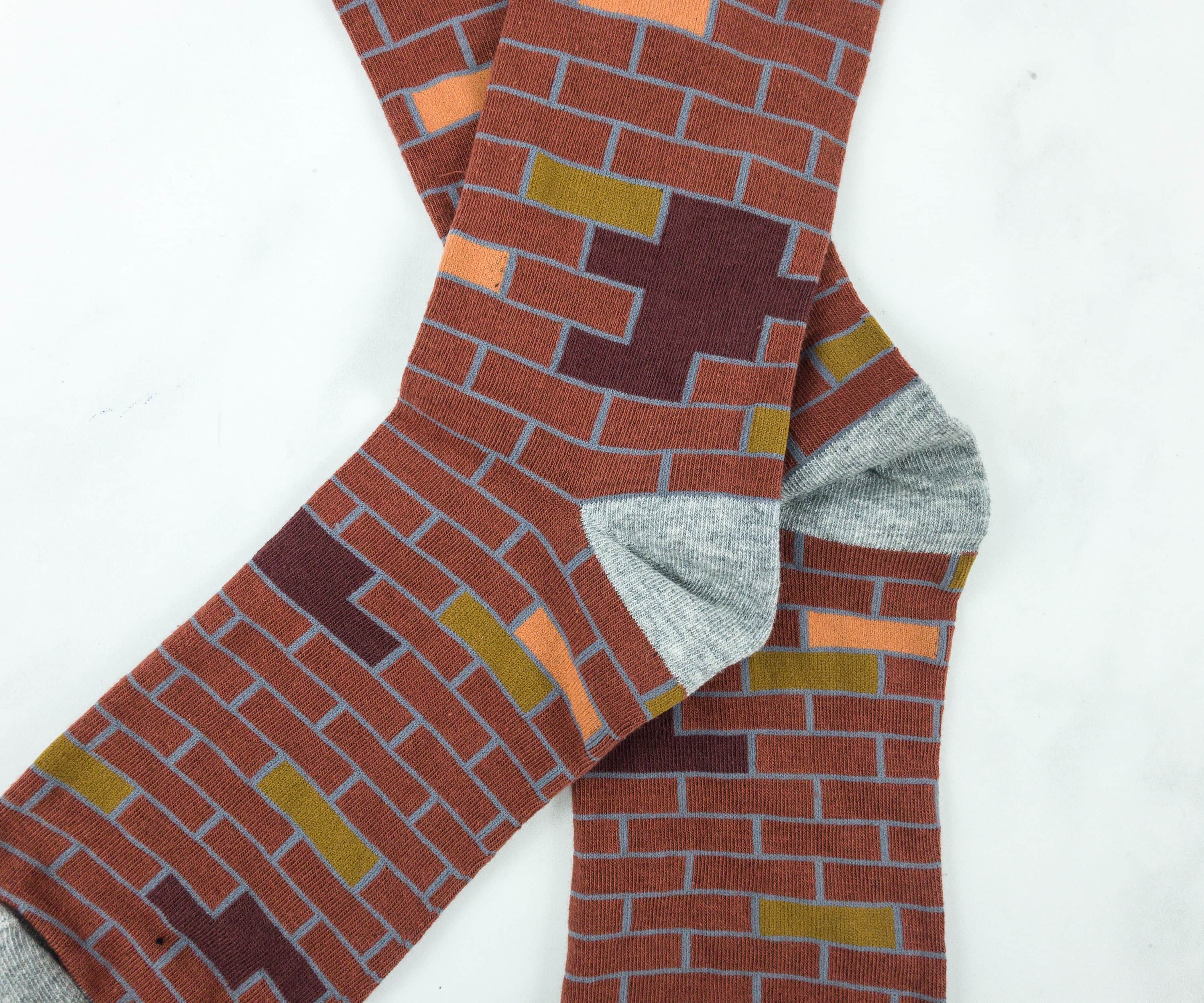 It features a brown brick wall design with a couple of pale, gold, and maroon blocks. The toes, heels, and cuffs are in gray. Just like the first pair, it's soft and breathable.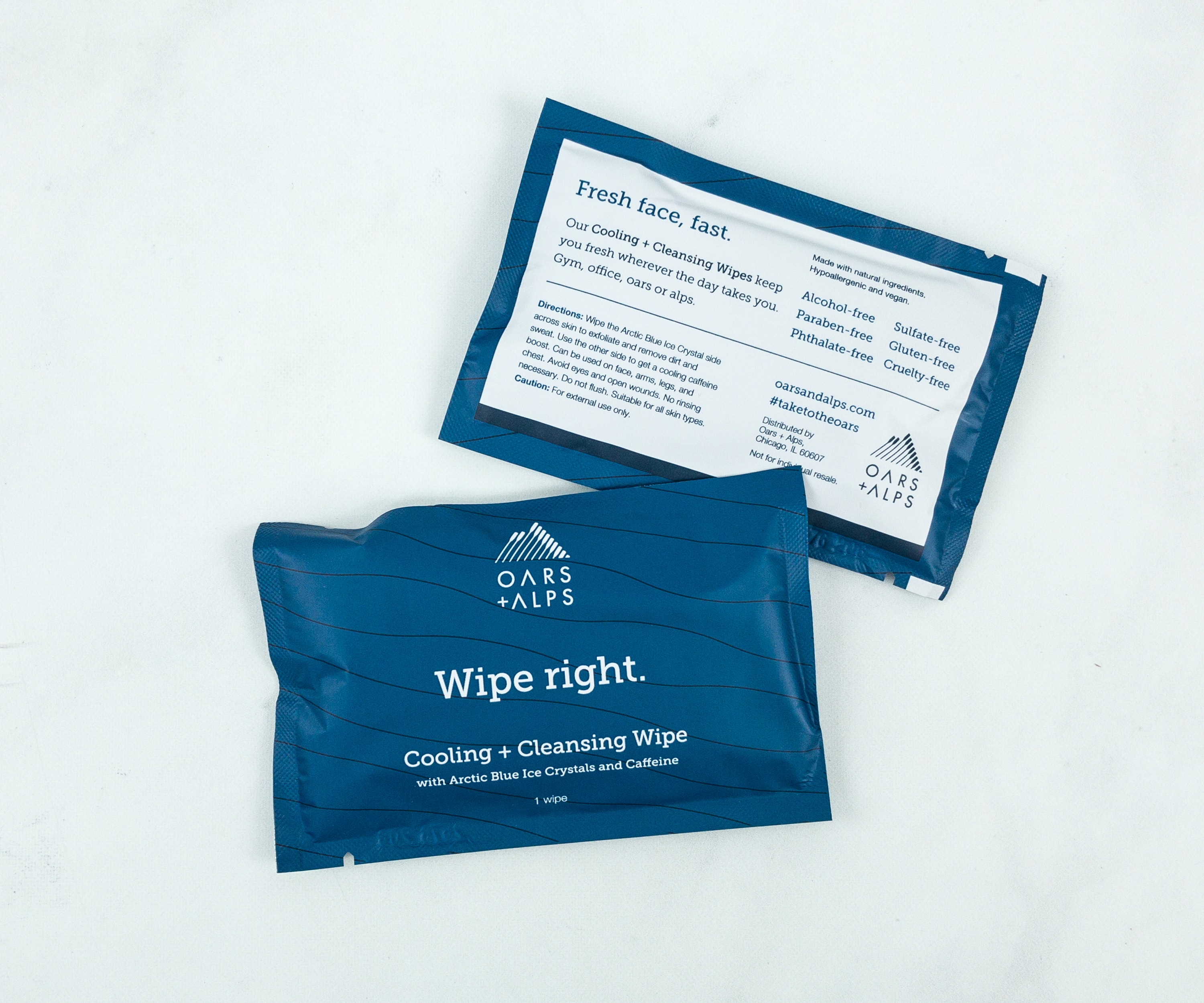 Oars + Alps Cleansing Wipes ($2.28) Packed in portable pouches, these wipes are useful for exfoliating, cleansing, and cooling-off even when you're on the go. The wipes even contain blue ice crystals and caffeine that provides a cooling effect to soothe puffy skin.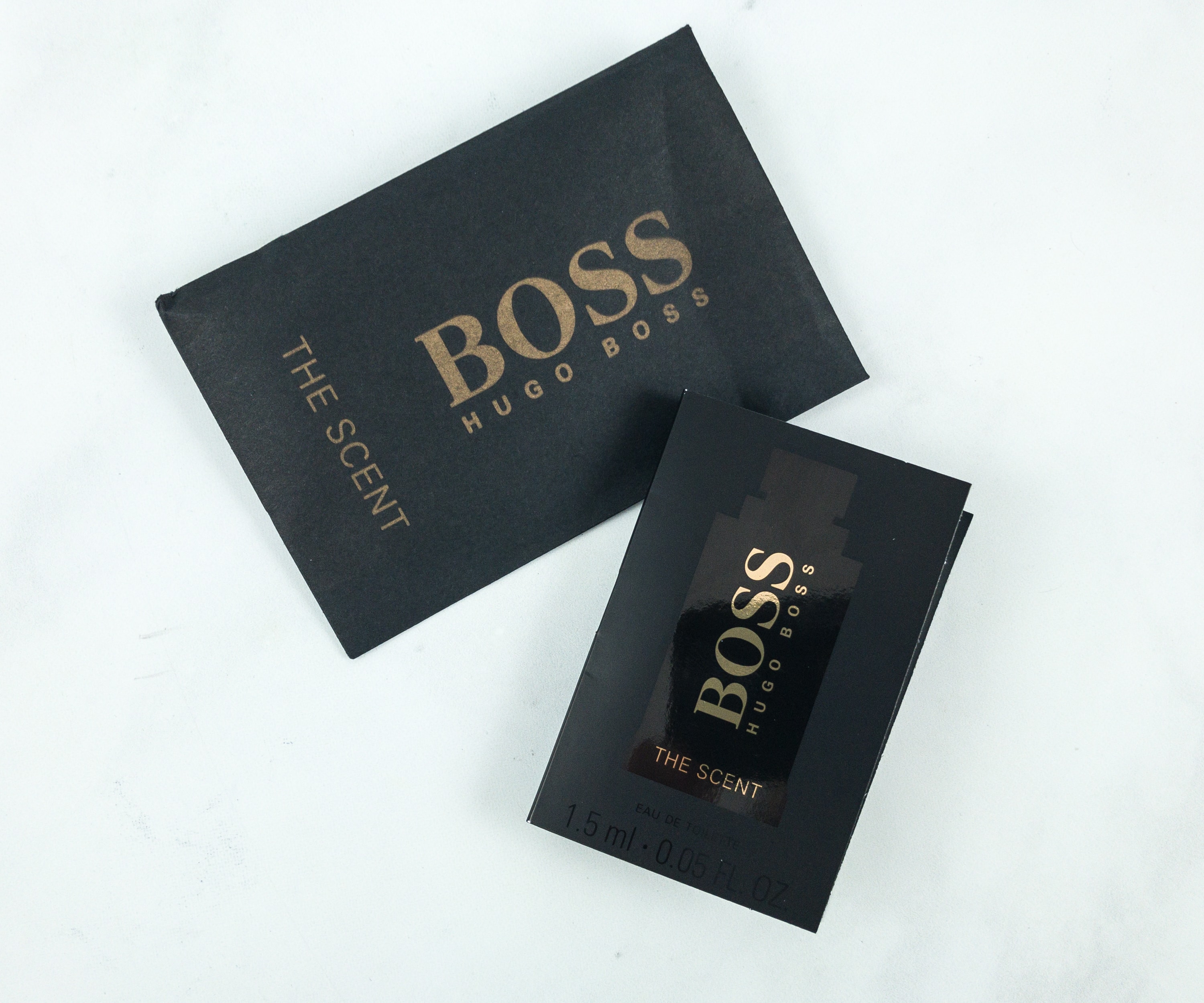 Hugo Boss The Scent Eau De Toilette ($0.64) It's a seductive perfume for men that lasts for a long period of time. This perfume features an exclusive ingredient from the stirring Maninka fruit set on a masculine leather base.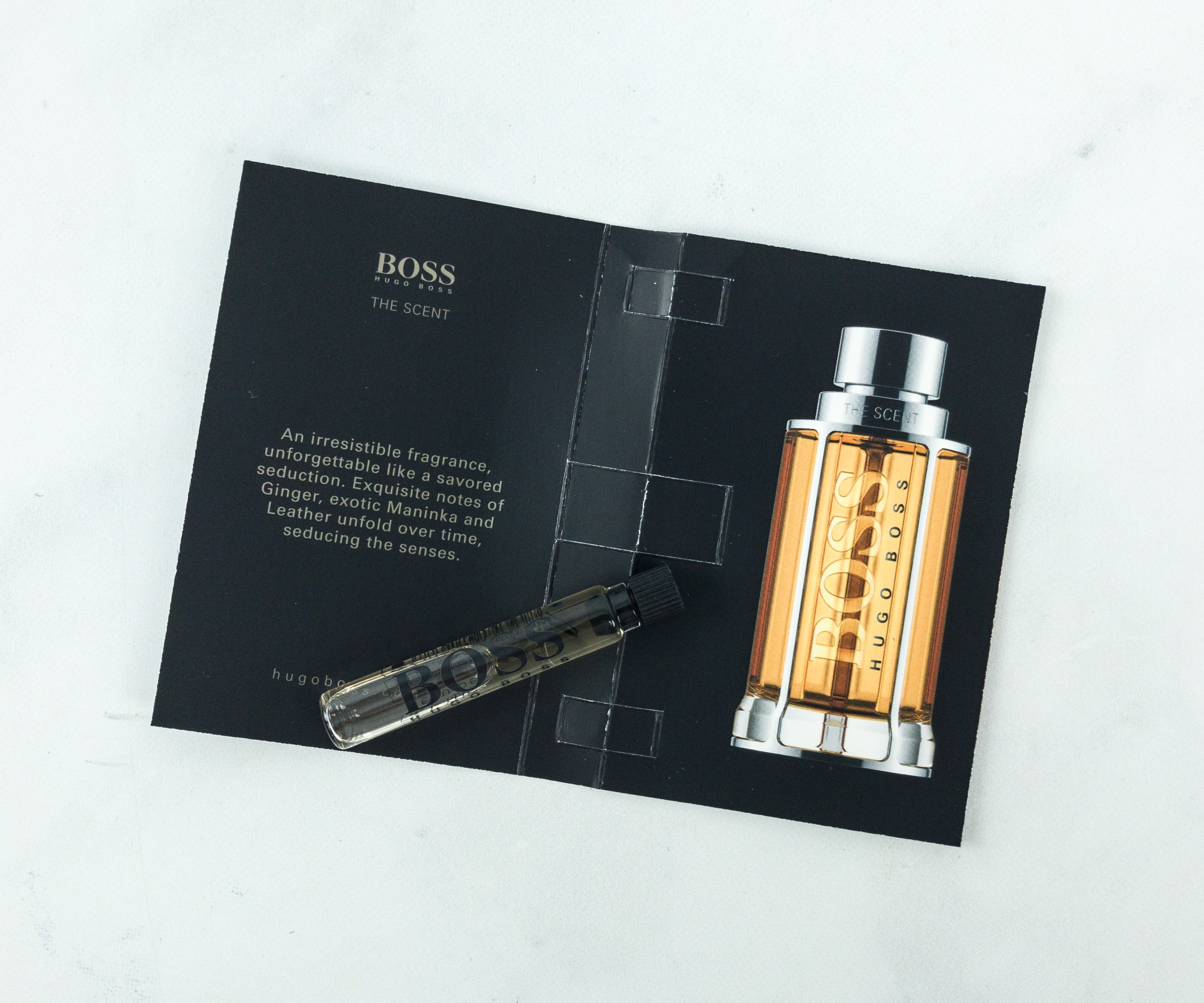 It has top notes blend of ginger, bergamot, sage, and cypress building an enchanting first impression.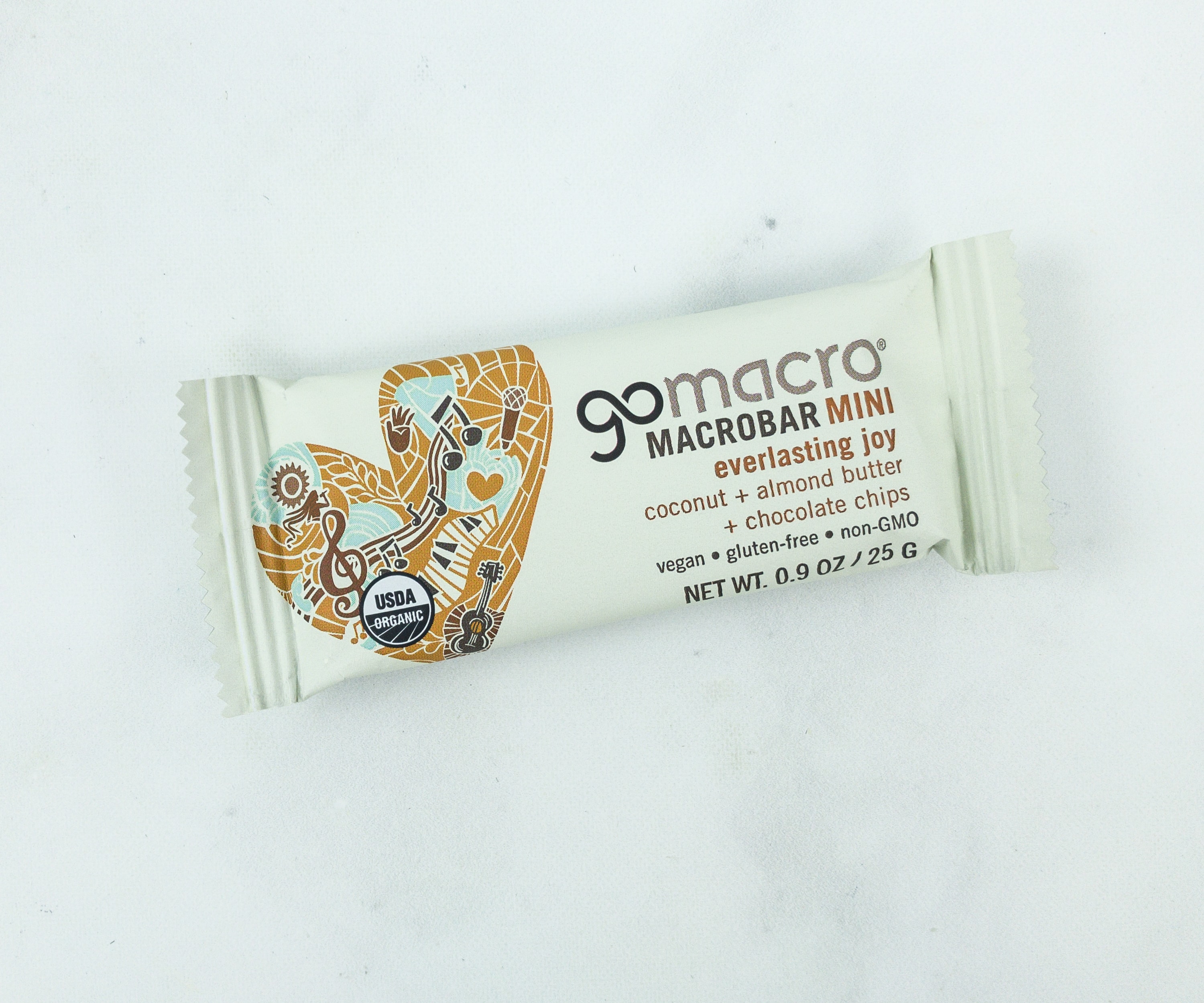 GoMacro Macrobar Mini Organic Vegan Bar ($1.76) Organic and vegan, this protein bar is made with coconut, chocolate chips, and almond butter. It's soft and delicious, but it's a little high on sugar.
RX Nut Butter in Almond Butter ($3.19) Ideal as an after-workout snack, this almond butter combines some tasty ingredients such as egg whites, dates, and nuts. You can eat it straight from the pouch, simply squeeze and spread. I got two packs which were easily gone because they taste really good.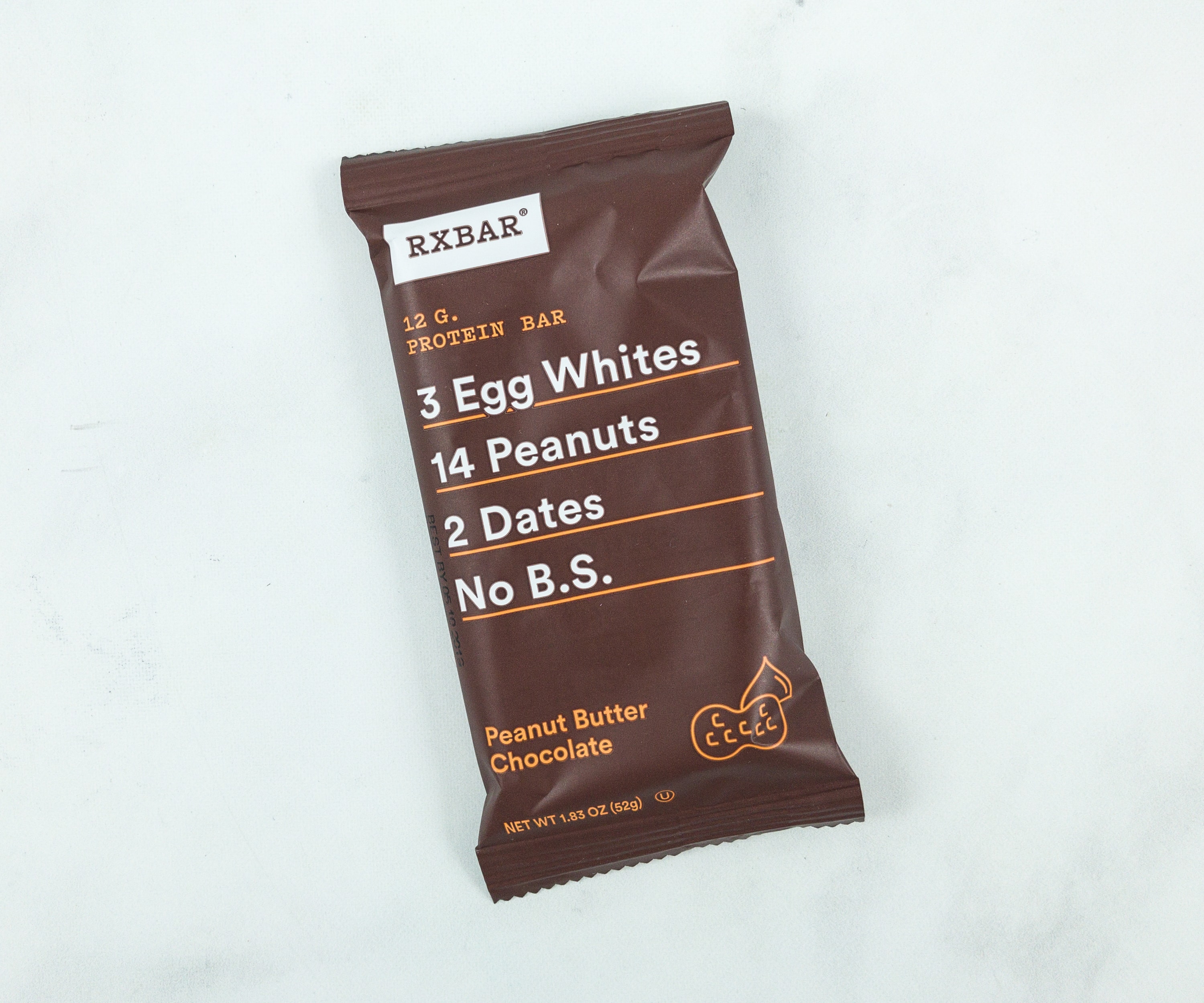 RX Bar Peanut Butter Chocolate Bar ($2.16) Another delectable snack from RX Bar is this peanut butter chocolate bar. It doesn't contain gluten, soy, dairy, GMO, or any other artificial flavors. It's small but satisfying, especially when you're having sweet and salty cravings.
Eat Your Coffee Caffeinated Snack Bar in Fudgy Mocha Latte ($2.33) This snack bar claims to contain caffeine equivalent to a cup of coffee to keep you energized and awake while boosting your mental clarity and focus. Ingredients include dates, nuts, and oats.
We also got a coupon card from Organic India.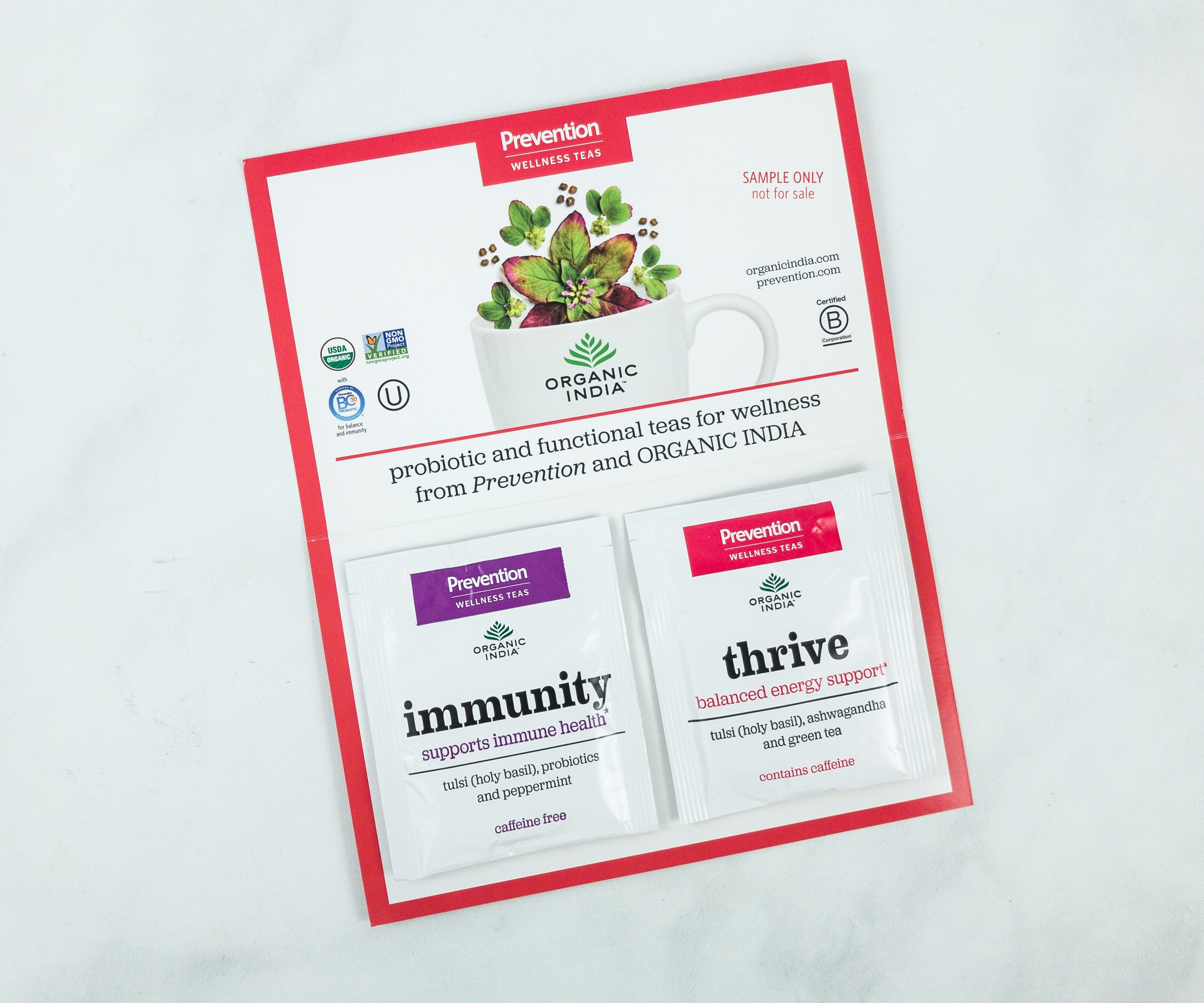 Organic India tea is available in 3 different flavors: Balance, Thrive, and Immunity. Out of the those, we got 2 sample bags, the Immunity and Thrive sachets.
Olivina Men Exfoliating All-In-One Scrub in Bourbon Cedar ($5) To help us keep our skin feeling and looking healthy, they included this exfoliating scrub with bourbon cedar in the box. It's an all-natural, all-in-one scrub made with essential oil blends and aloe vera that provides deep hydration while keeping the natural scent intact.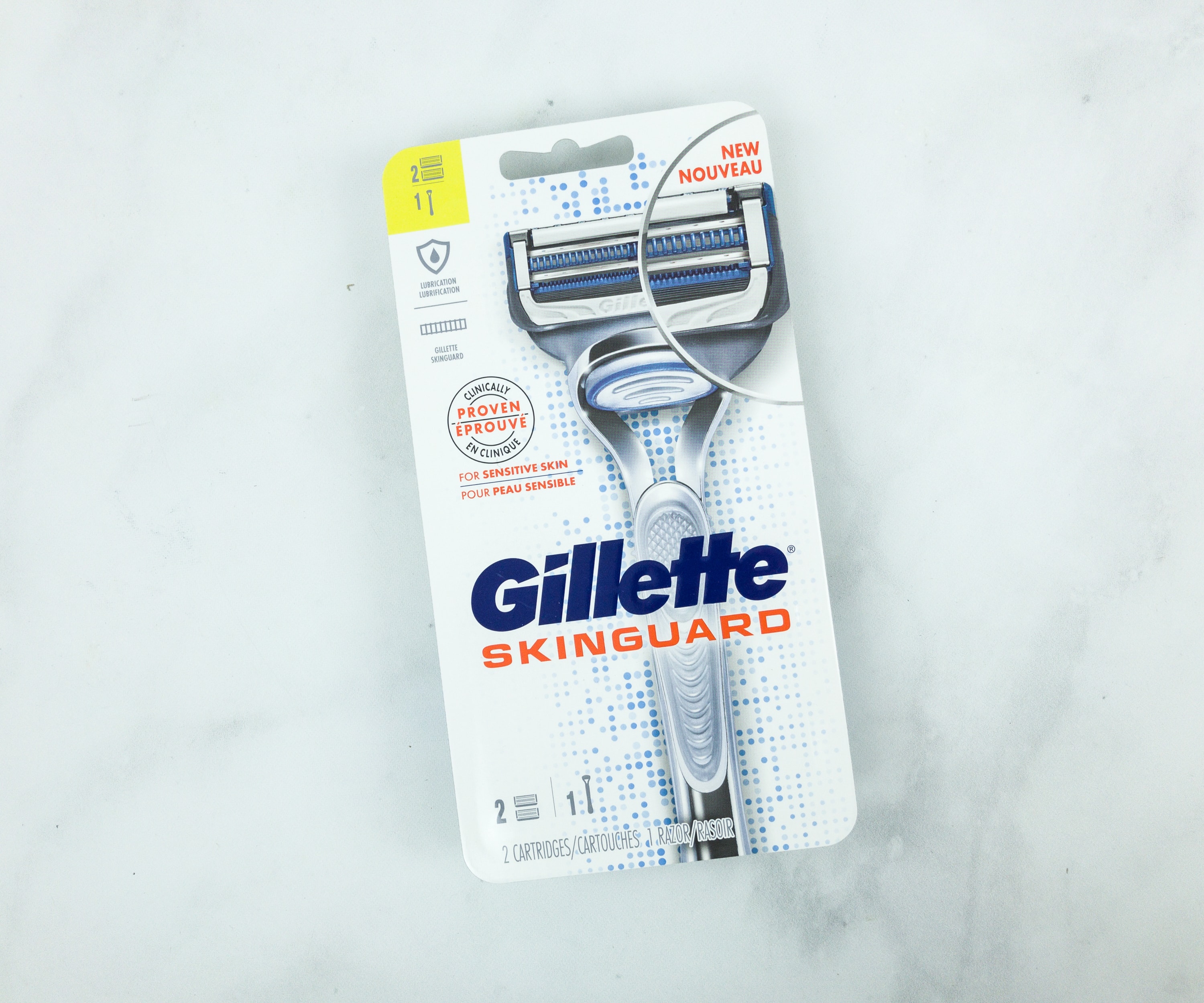 Gilette Skin Guard Razor ($9.99) It's the first ever razor from Gillette which was specifically designed for men with sensitive skin.
This razor is made with unique skin guard design that is positioned in between the blades to protect the skin while shaving the hair. It is made to minimize the tug and pull at the skin, preventing possible irritation.
The kit comes with an extra head.
Lawrence Hunt Gift Card ($50) There's also a gift $50 gift card from Lawrence Hunt.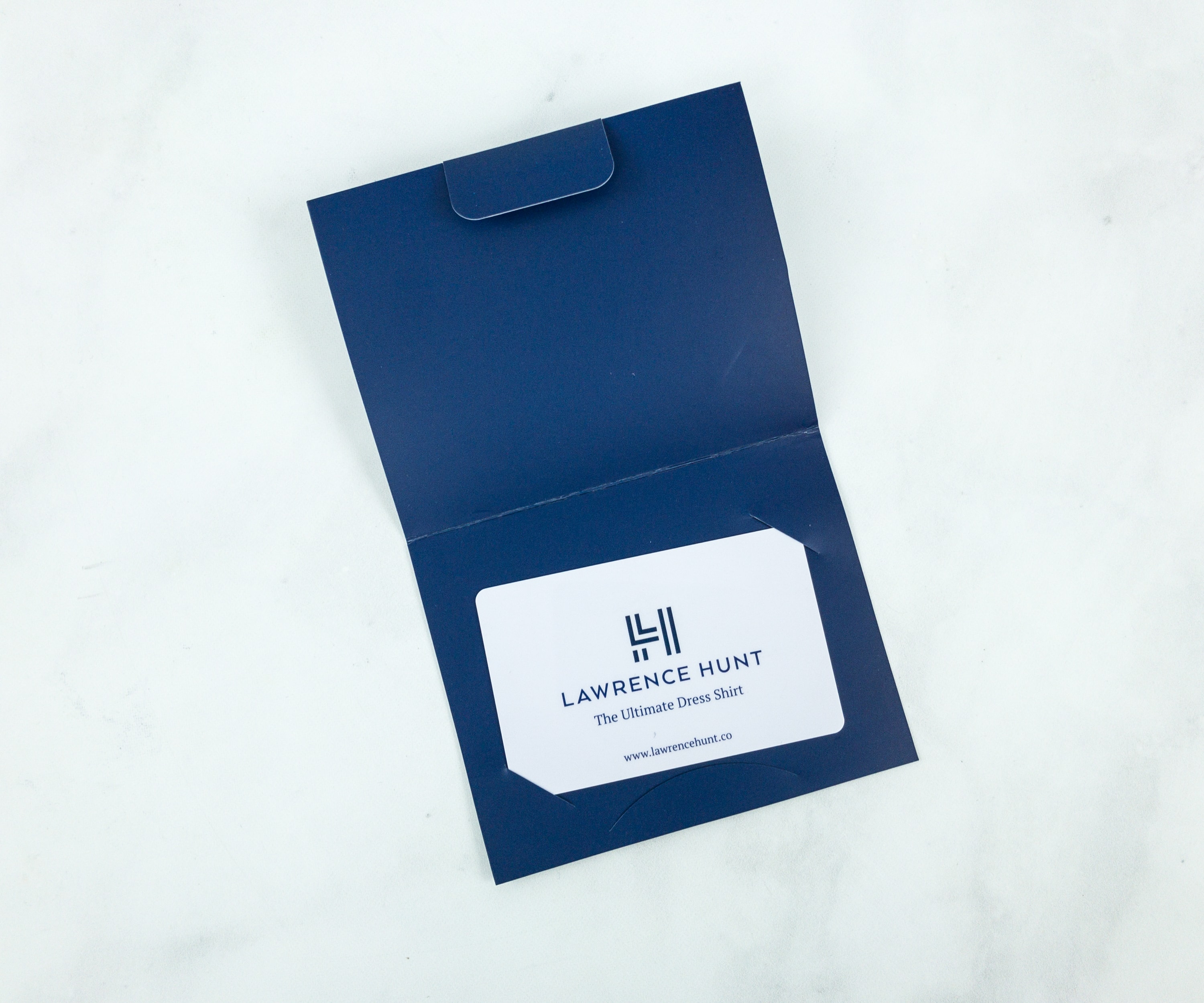 It can be used when purchasing on their website. Most of their shirts are in the $80-85 range, so you'll need to shell out an extra $30+ to use it.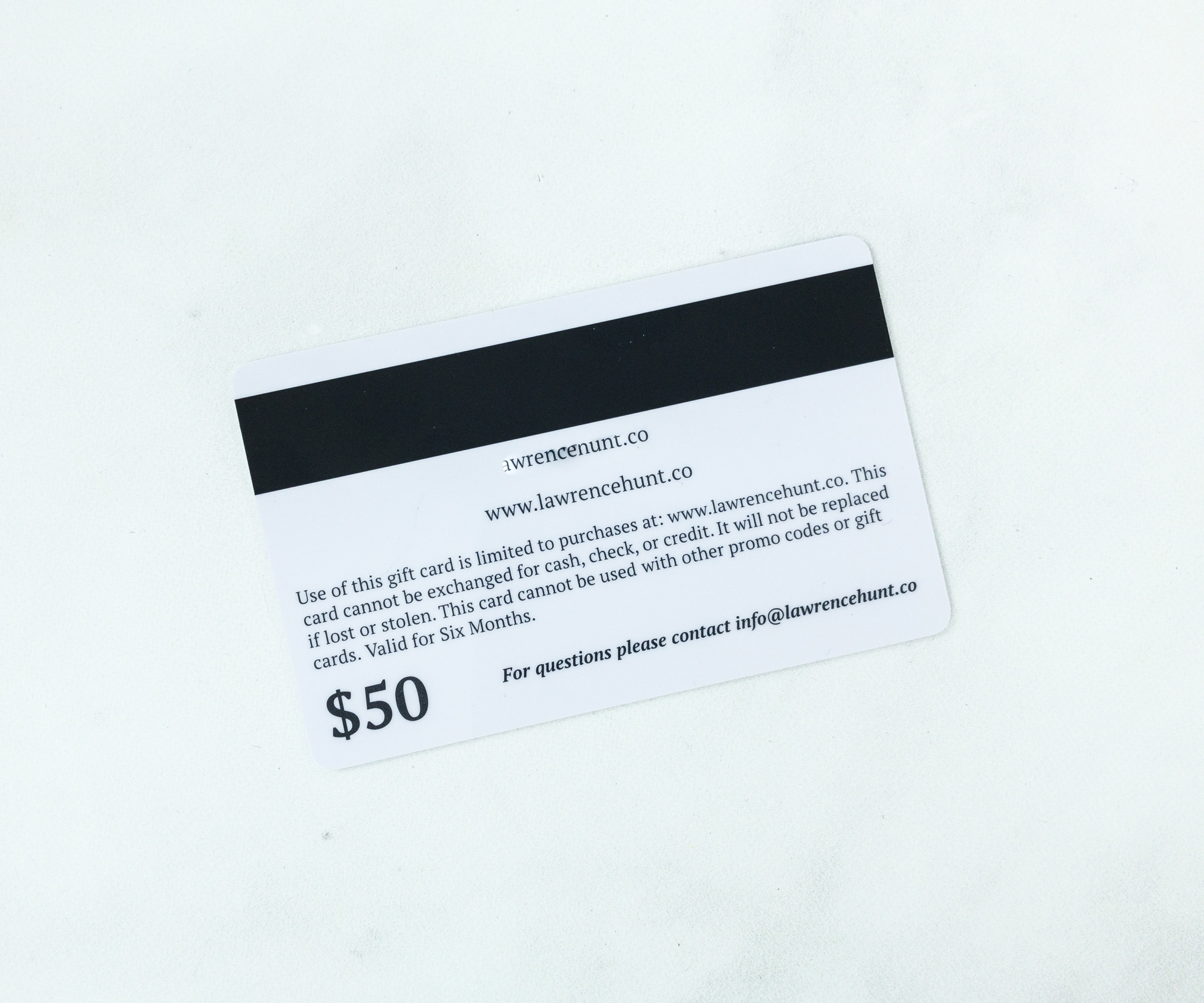 Soo Ae Purifying Black Charcoal Mask ($4.85) This mask is formulated using Korean binchotan charcoal, which is known for its anti-inflammatory properties. It cleanses and refines skin while brightening your complexion. The mask also contains green tea extract and green caviar that hydrates the skin and boosts its elasticity. I got two of this in the box.
Soo Ae Charcoal Clay Bubble Mask ($4.85) There's another pair of masks in the box, and this time it contains oxygen bubbles that helps remove traces of dirt and impurities. It gets rid of dead skin cells that cause dull complexion over time. Kaolin clay and bentonite works together to refine, soften, and smoothen skin's texture while detoxing pores. It's also rich in antioxidant green tea extract to keep your skin healthy and bright.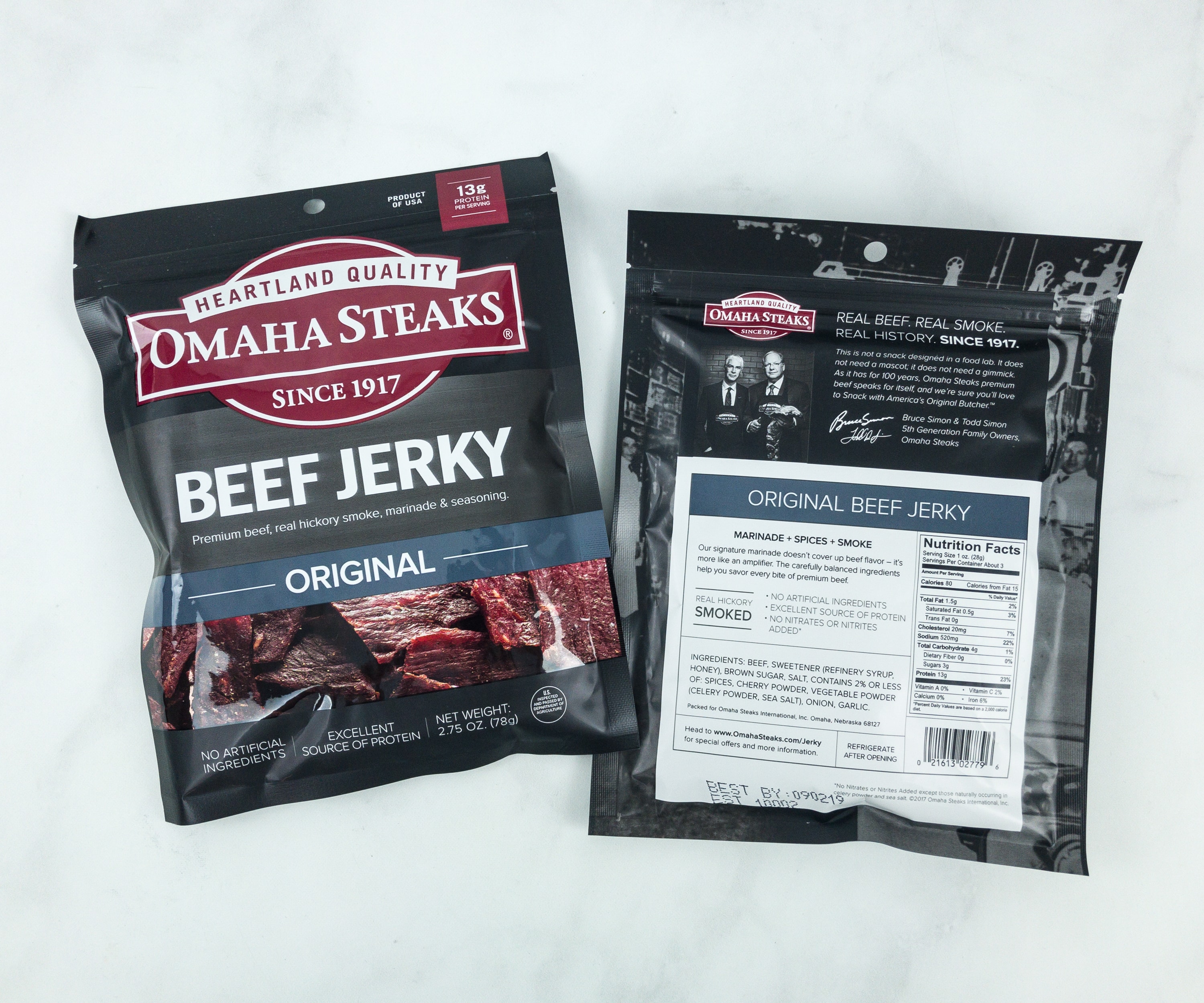 Heartland Quality Omaha Steaks Beef Jerky ($14) Beef jerky is a great snack whether at home or on the go. This one is primarily made with real sirloin with no artificial flavors, nitrates, and MSG.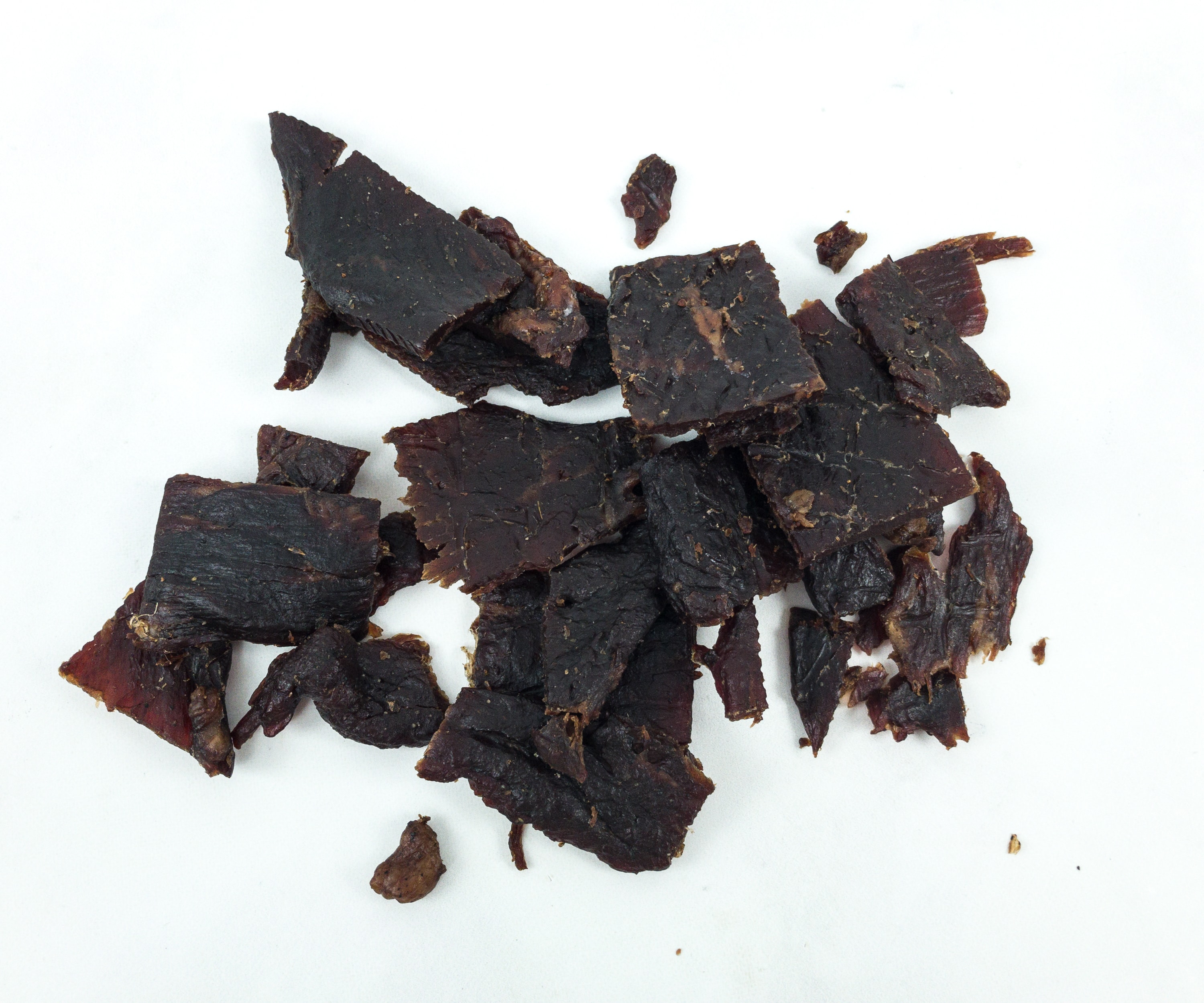 The texture is great. It wasn't thick nor too thin and the most important thing is it has a tasty, slightly smoky flavor!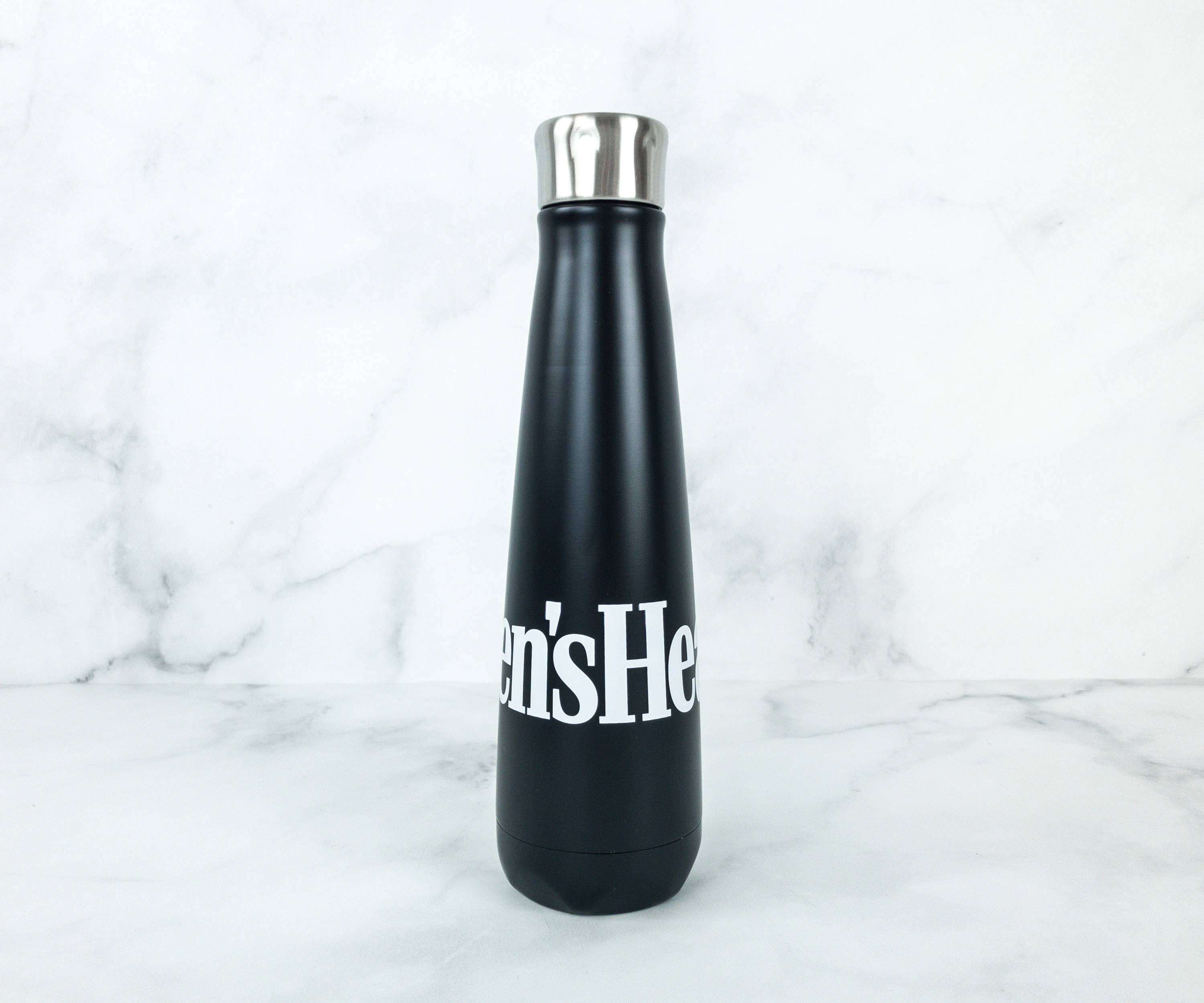 Men's Health Tumbler. Another exclusive item from Men's Health Club! It's a slim, black, andhandy tumbler made from premium quality materials.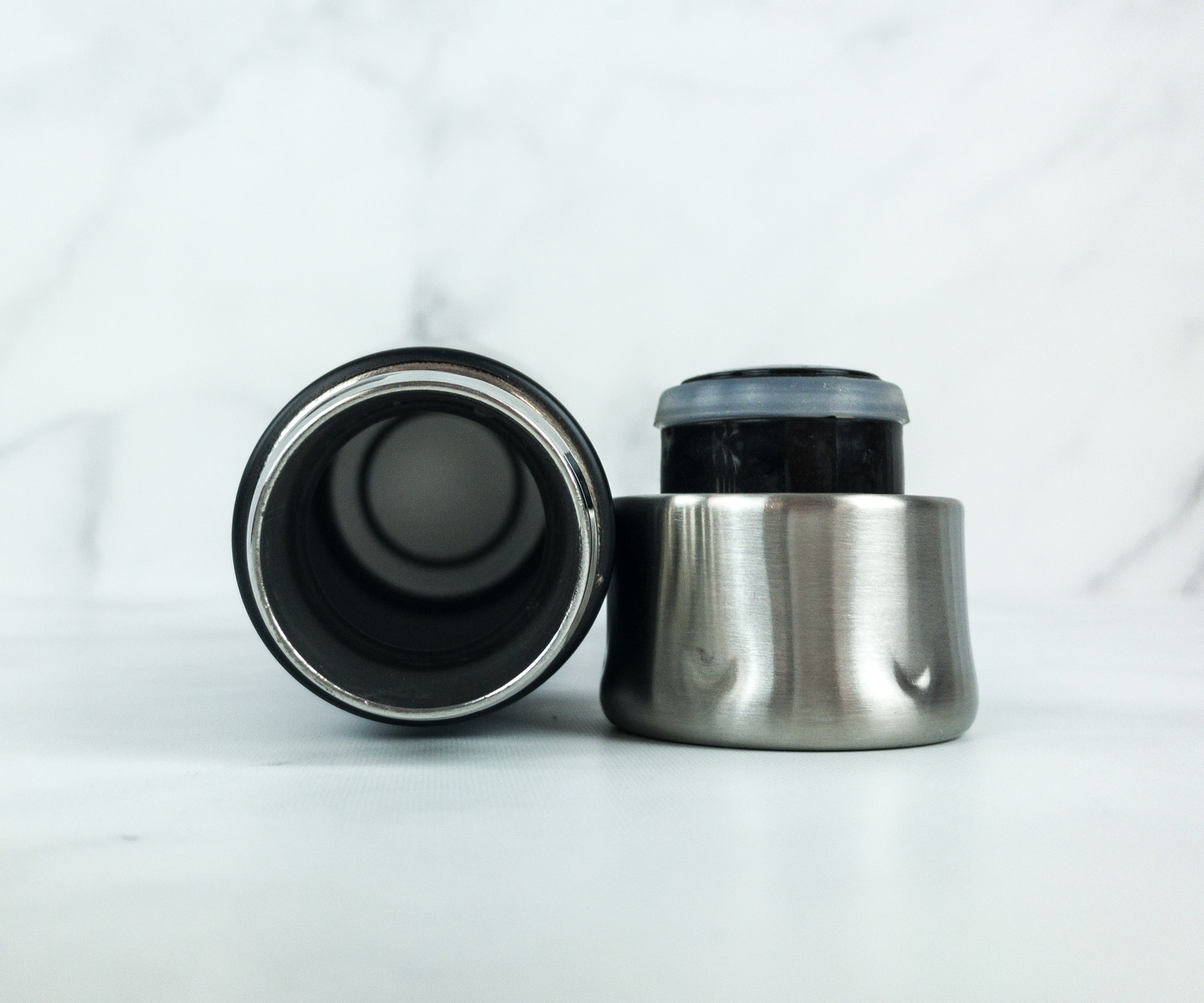 The tumbler's interior is made from aluminum metal that perfectly absorbs hot and cold temperature. The tumbler lid features a rubber lock that keeps the temperature within.
Men's Health Winter box is filled with a lot of goodies, from grooming to fitness to tech to food and more, with about $100 in value. It's like having subscribed to numerous subscriptions all delivered in just one box, with all the filler and none of the wow items. Comparing this box to similar subscriptions, this box was really lacking. We just checked out their site, and their subscription checkout is currently broken – seems like this may be the end of Men's Health Box!
What do you think about the Winter 2018 collection?