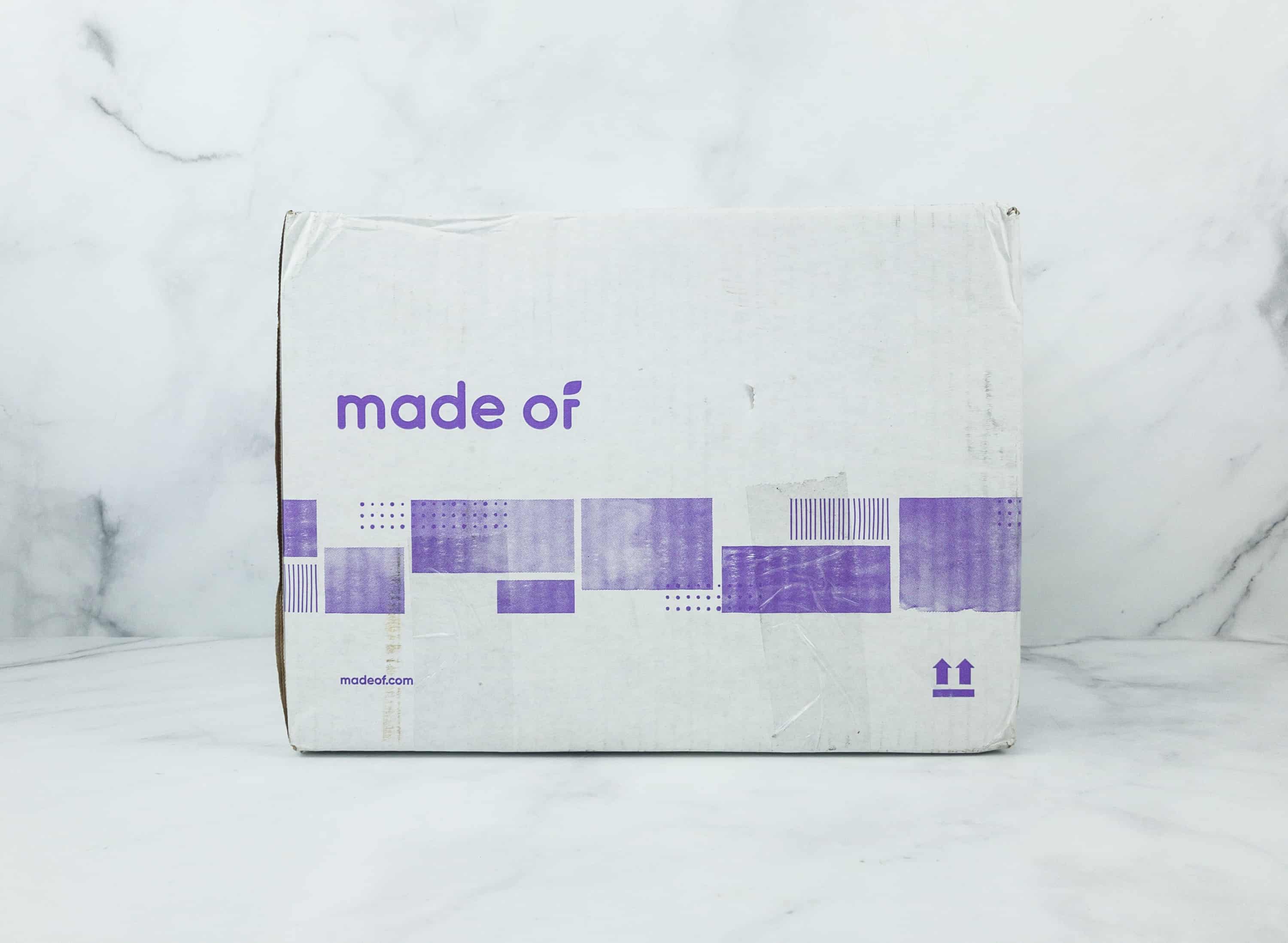 MADE OF Diaper Subscription delivers diapers, organic wipes, and organic diaper cream for as low as $80 per month.
MADE OF products create a safe, healthy environment for your baby and home. Get a monthly supply of diapers and wipes and save over $600 annually. The Made of diaper is ultra absorbent with up to 10-hours of leak free guarantee.
MadeOf offers effective everyday products made of organic and plant-derived ingredients. They are simple and safe and at least 70% organic and made without GMOs, SLS, phthalates, parabens, sulfates, synthetic fragrances, dyes, pesticides, BPA, chlorine and more! All Madeof.com products are Pediatrician and Dermatologist Tested for the ultimate care of your baby, family, and home. Some products are even gluten-free – check every product page for details.
DEAL: Currently you can get a FREE onesie + free shipping on your first $25 order.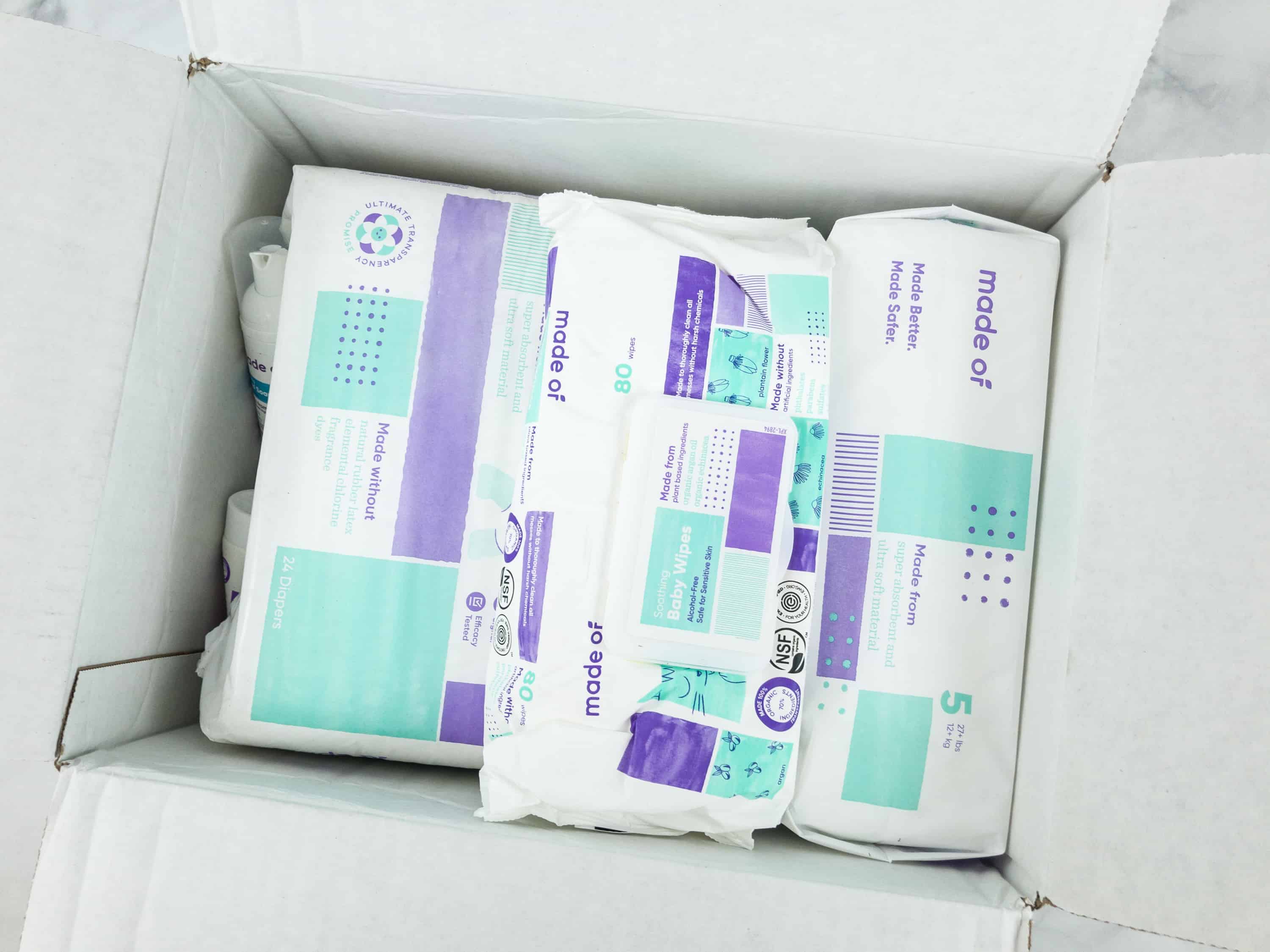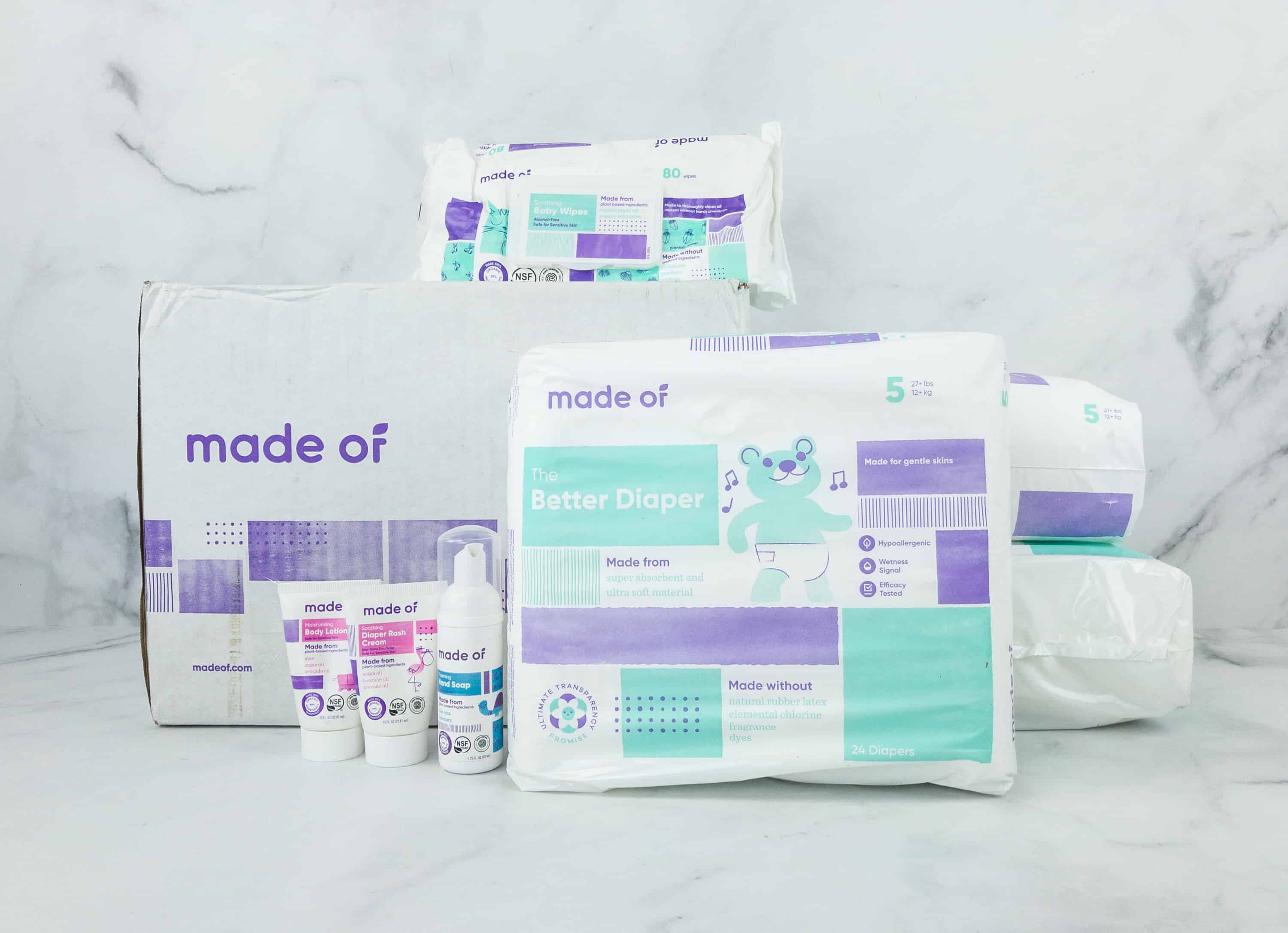 Everything in my box! This isn't a full subscription, but enough to give us an idea of how the diapers perform for purposes of the review.
There are 2 diaper subscription options:
Basic – $80 per bundle with 6 diaper packs and 4 wipes.
Deluxe – $110 per bundle with 6 diaper packs and 4 wipes. Plus, 2 20-count travel wipes, organic diaper cream, and organic baby powder.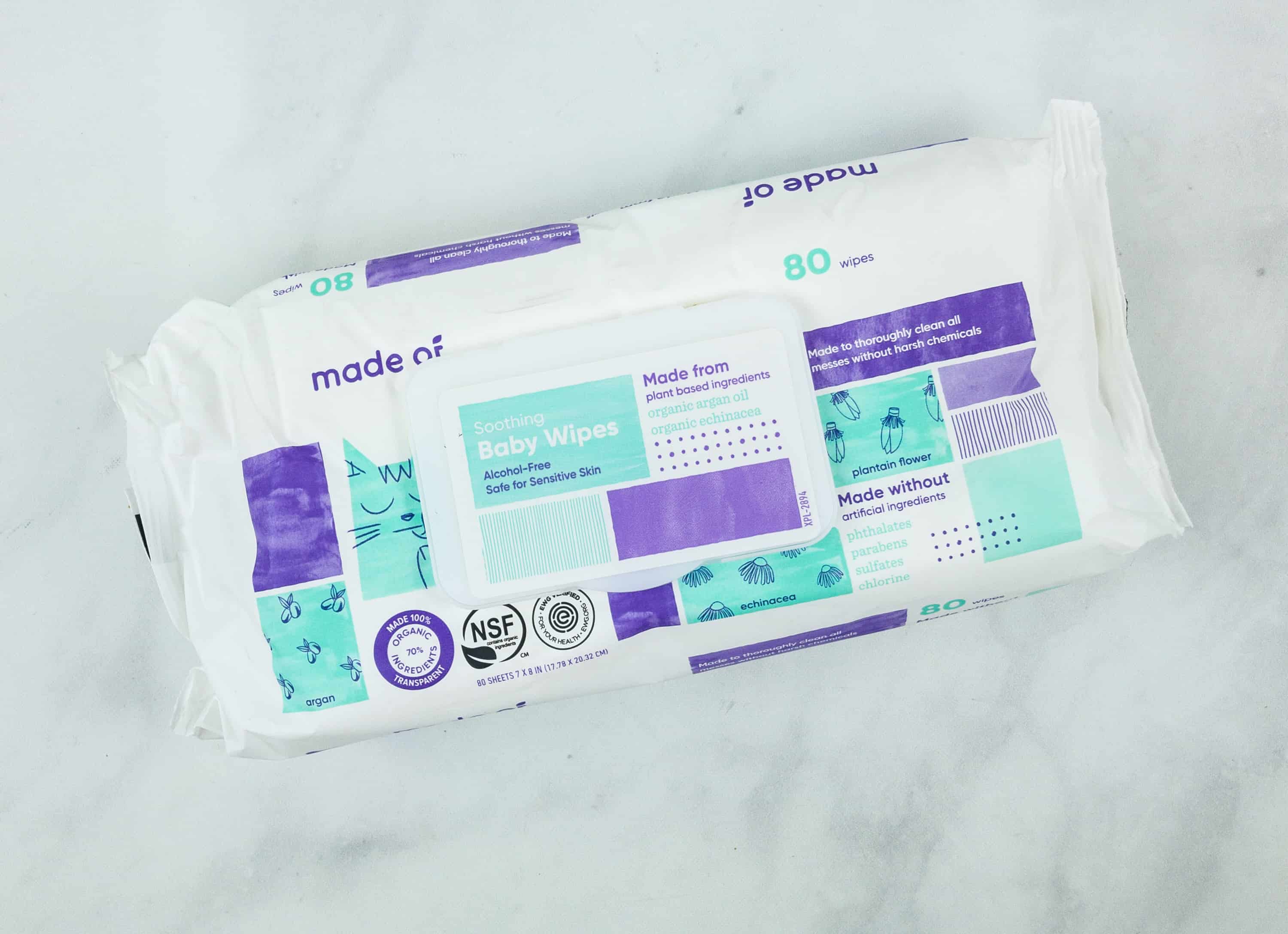 Made Of Soothing Baby Wipes ($8) These soothing and gentle wipes are easy to use on my baby's skin. They're made from organic plant-based ingredients and nourishing oils. I absolutely love the argan oil in this – makes cleaning up lots easier!
Bundles include 4 packs of wipes!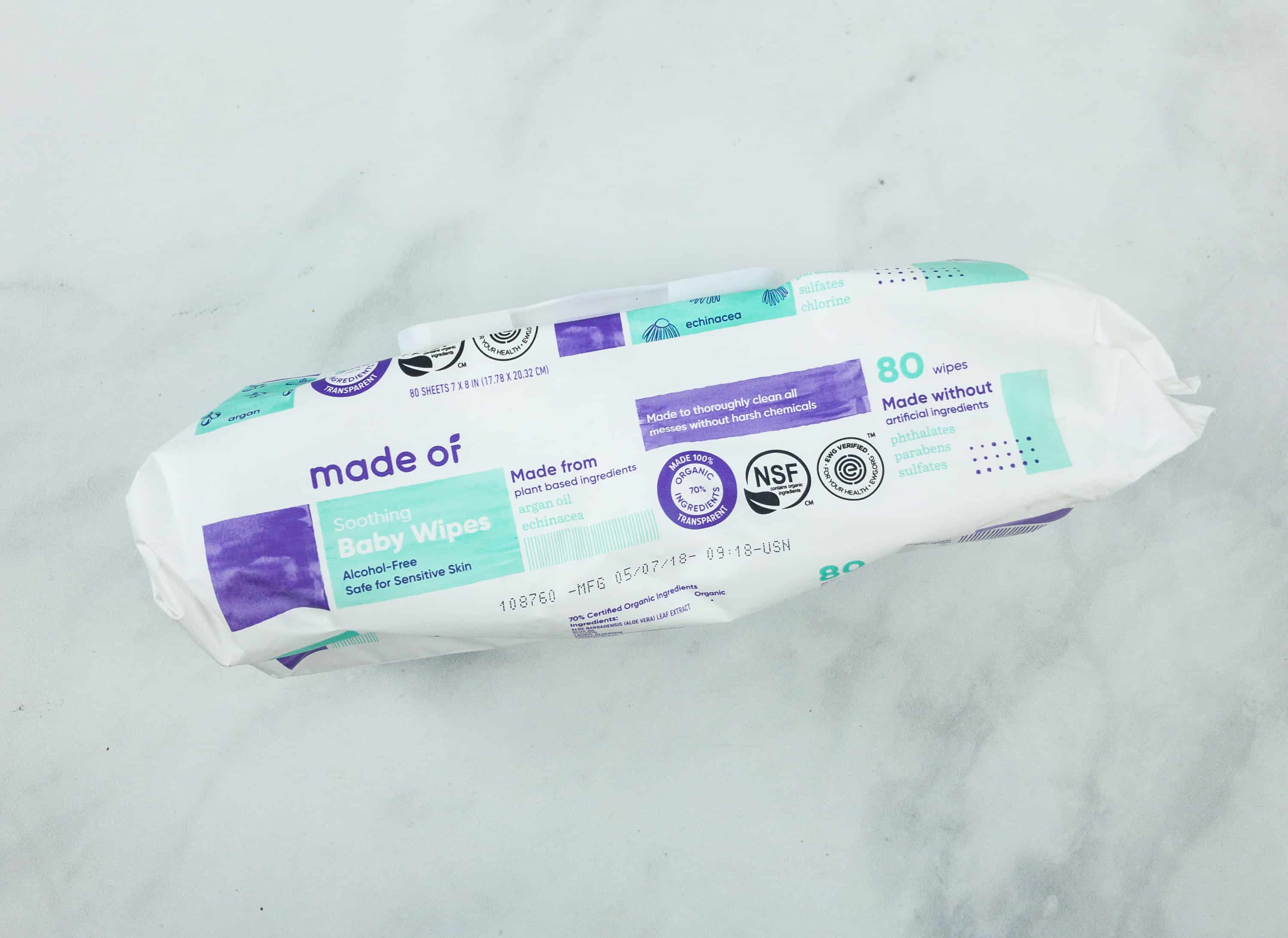 It doesn't contain any alcohol components that can leave the skin dry. Plus it has, in addition to the argan oil, echinacea, plantian [yes that's right, it's a specific member of the plantain family] extract, and aloe to soothe baby buns!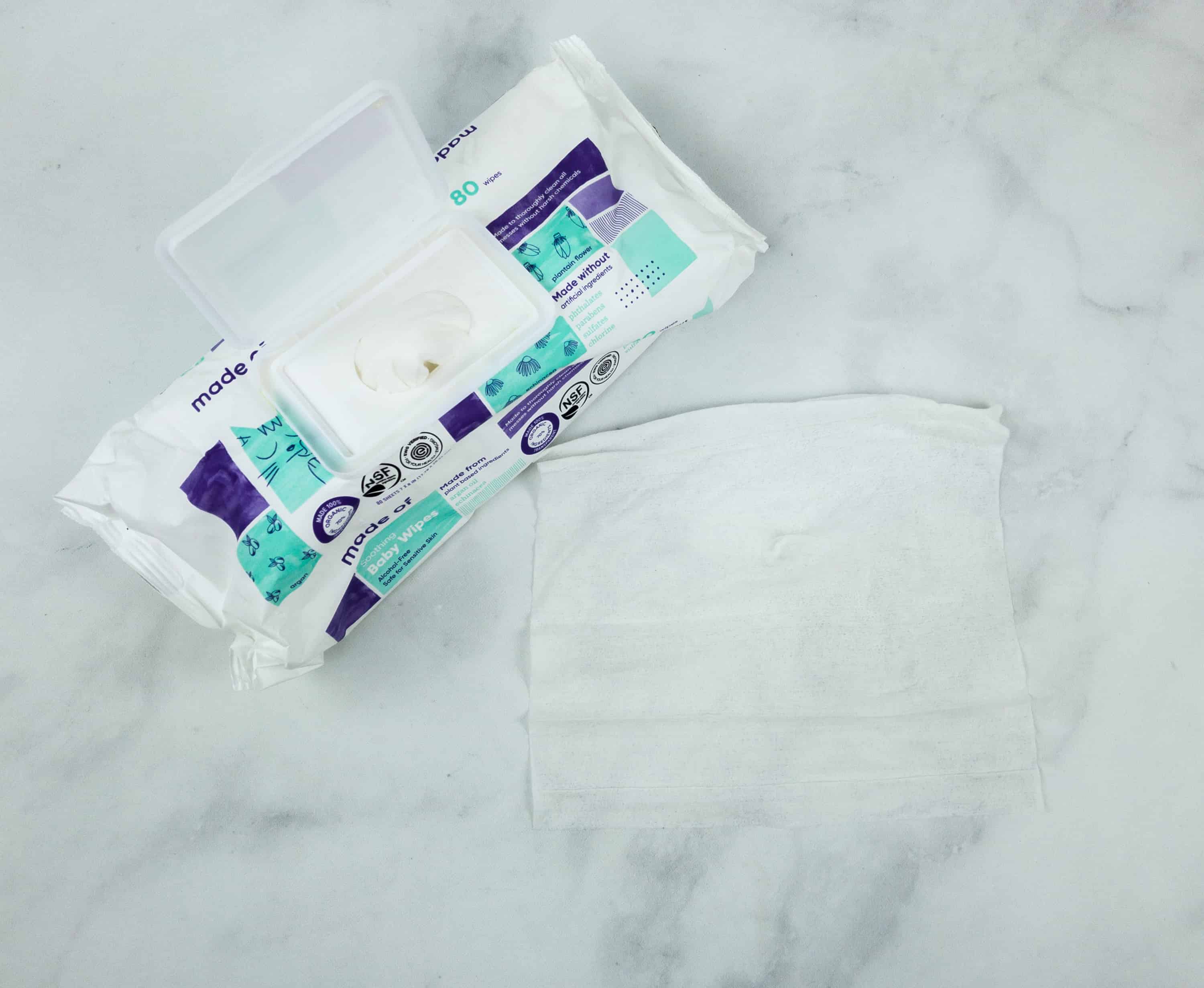 The pack is resealable, and the wipes are thick enough so they don't easily tear apart. It cools and cleanses better than ordinary baby wipes. I love the resealable top – makes my job easier!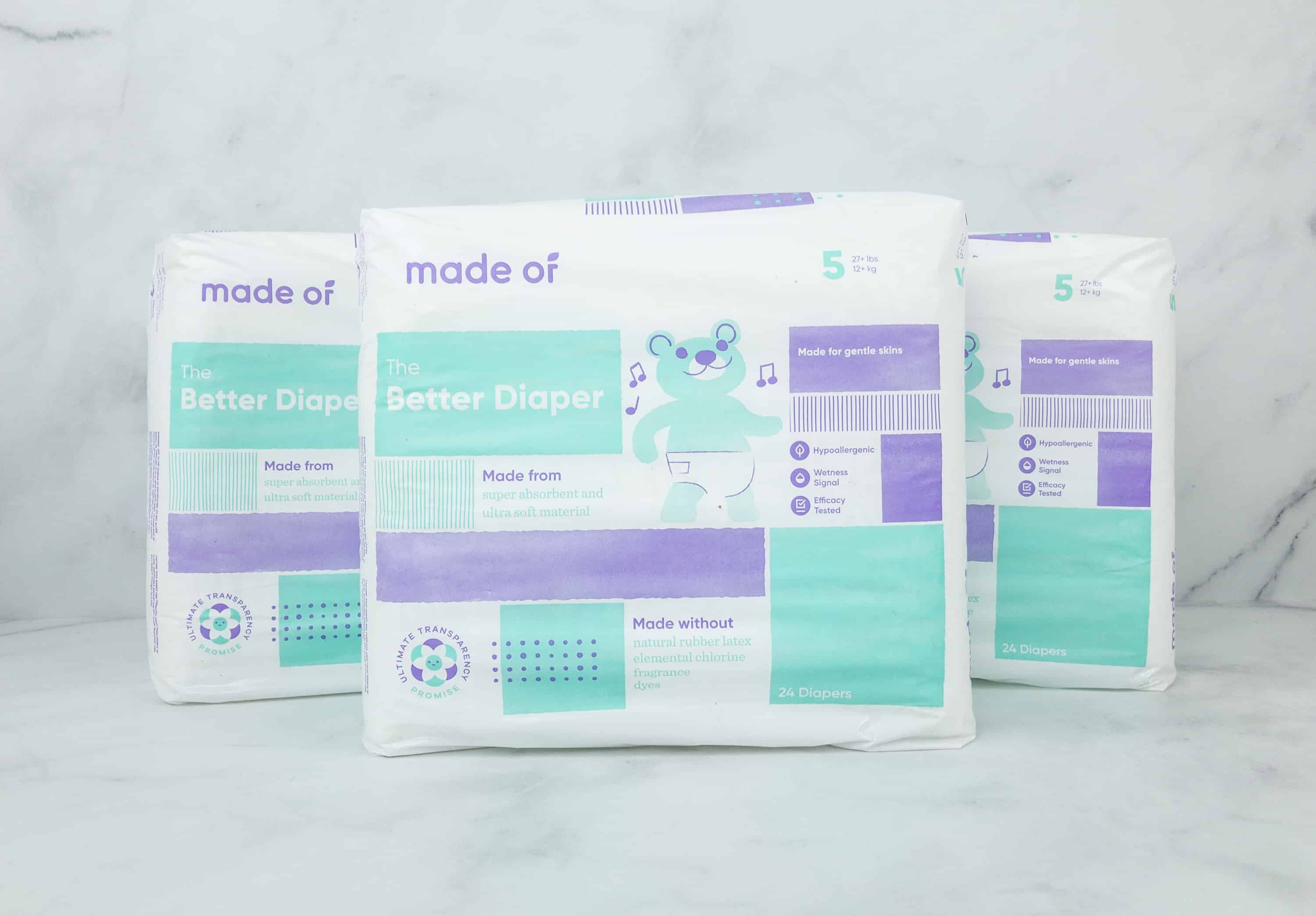 Made Of The Better Diaper ($25.98) Also included in bundles are six packs of disposable diapers which are made from super absorbent materials to guard babies against leaks up to 10 hours.
Bundles include 6 packs of diapers!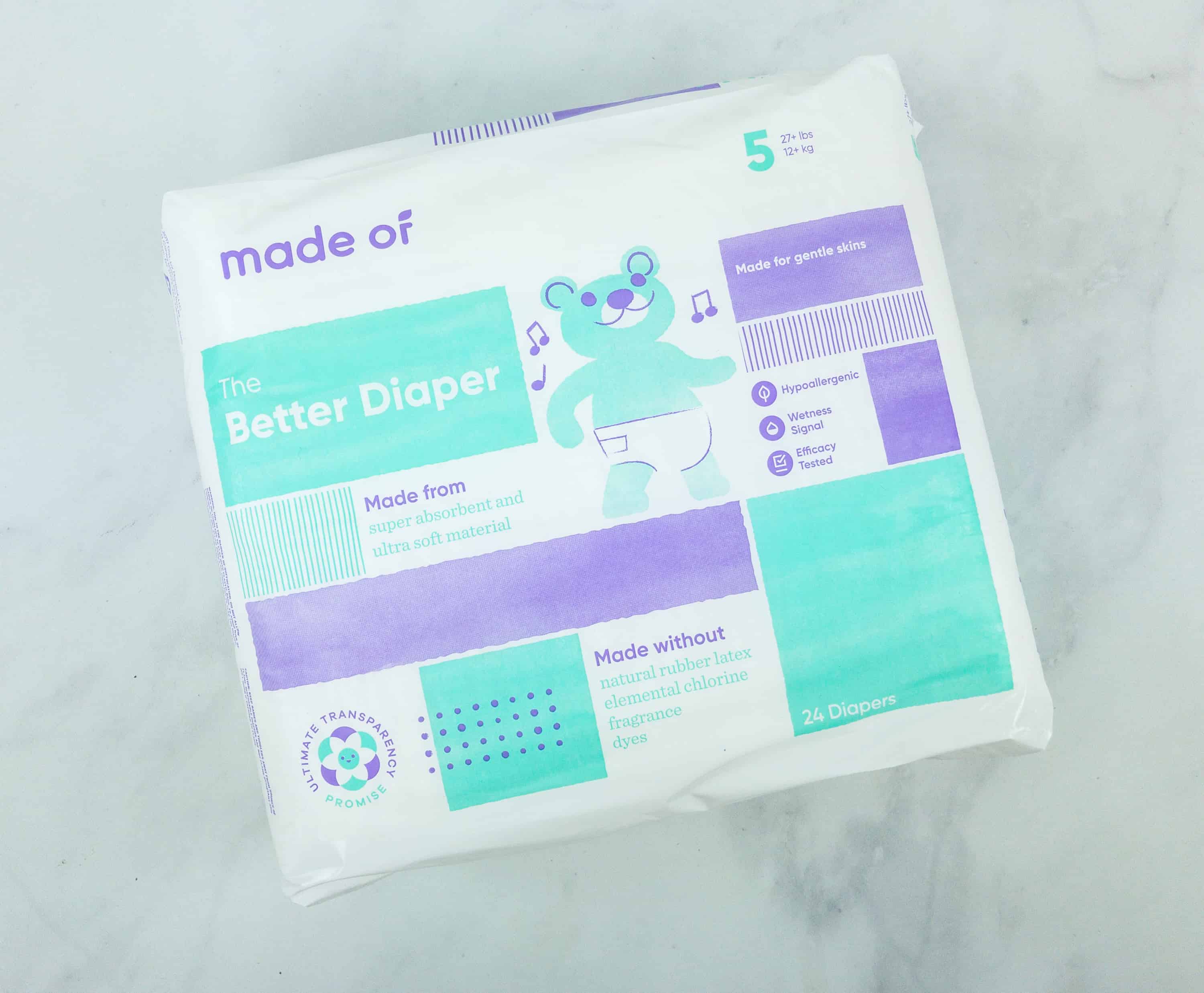 These disposable diapers are hypoallergenic. I am glad that these diapers don't have any fragrance or dyes that may irritate my baby's skin.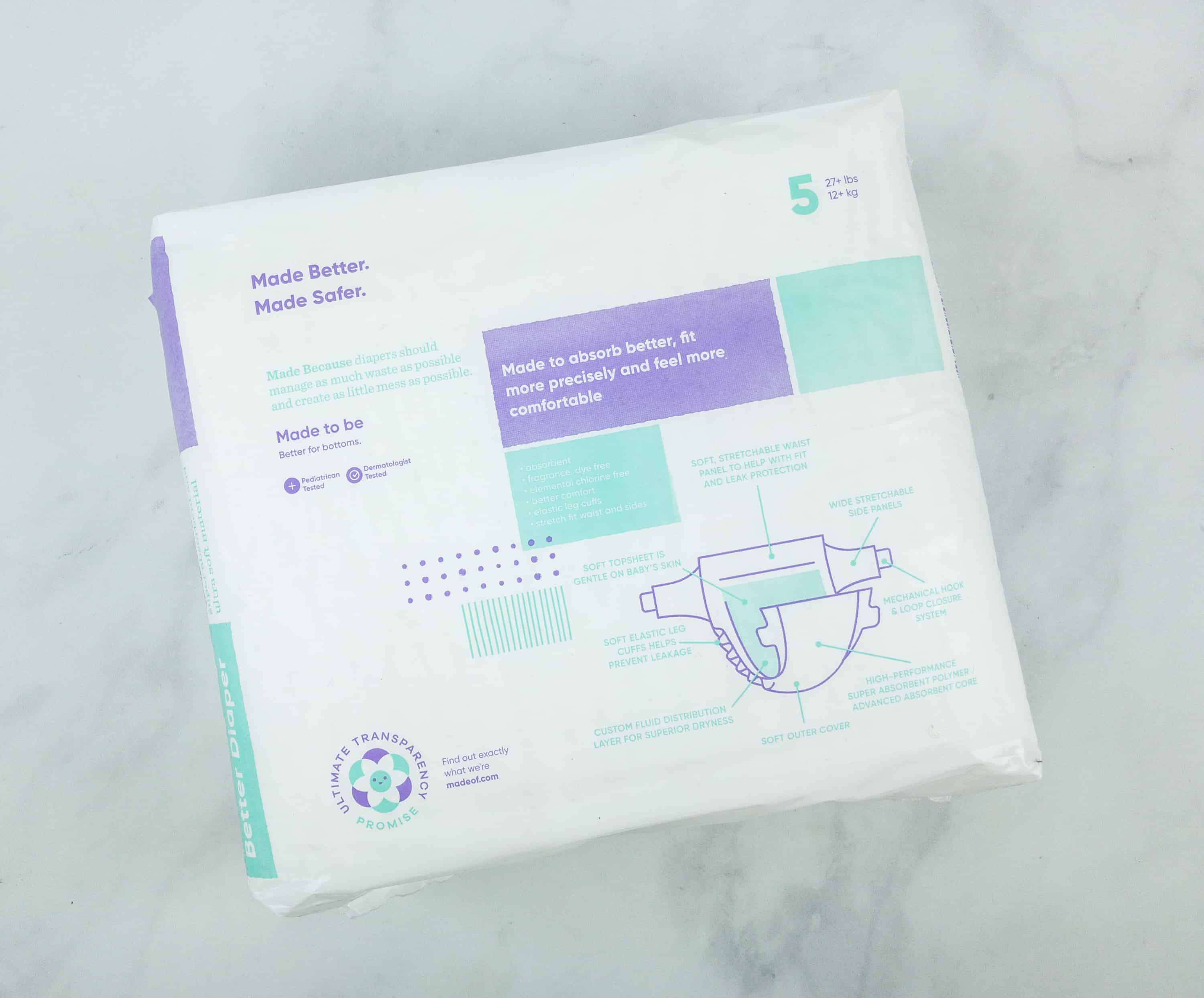 At the back of the pack is a breakdown of the features of the diapers. For starters, it has a stretchable waistband to accommodate your baby's size, while the panels are stretchable too, so you can tighten it comfortably around your baby's waist. What's more, the leg cuffs fit snugly thus preventing the diaper from moving around too much.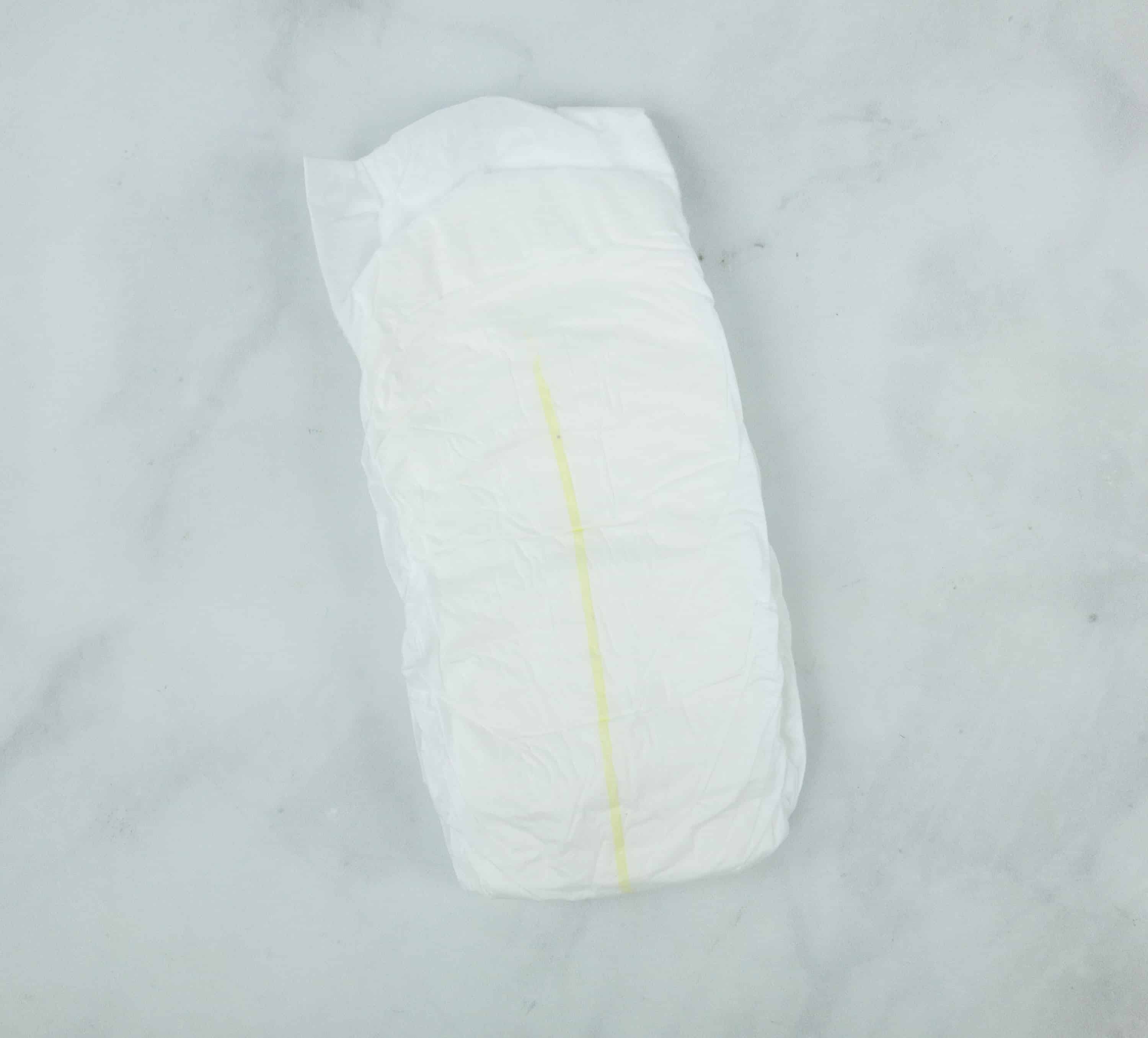 The diaper feels soft but sturdy. And yes, it has the pee line!!! It turns blue when baby is wet, which is just wonderful for when you can't tell! No need to excavate, the diaper will let you know when baby is wet.
Everything that they wrote on the pack is correct. The elastic band is super stretchable and the panels can be secured tightly as well.
The adhesive tabs are easy to use and re-adjust, too!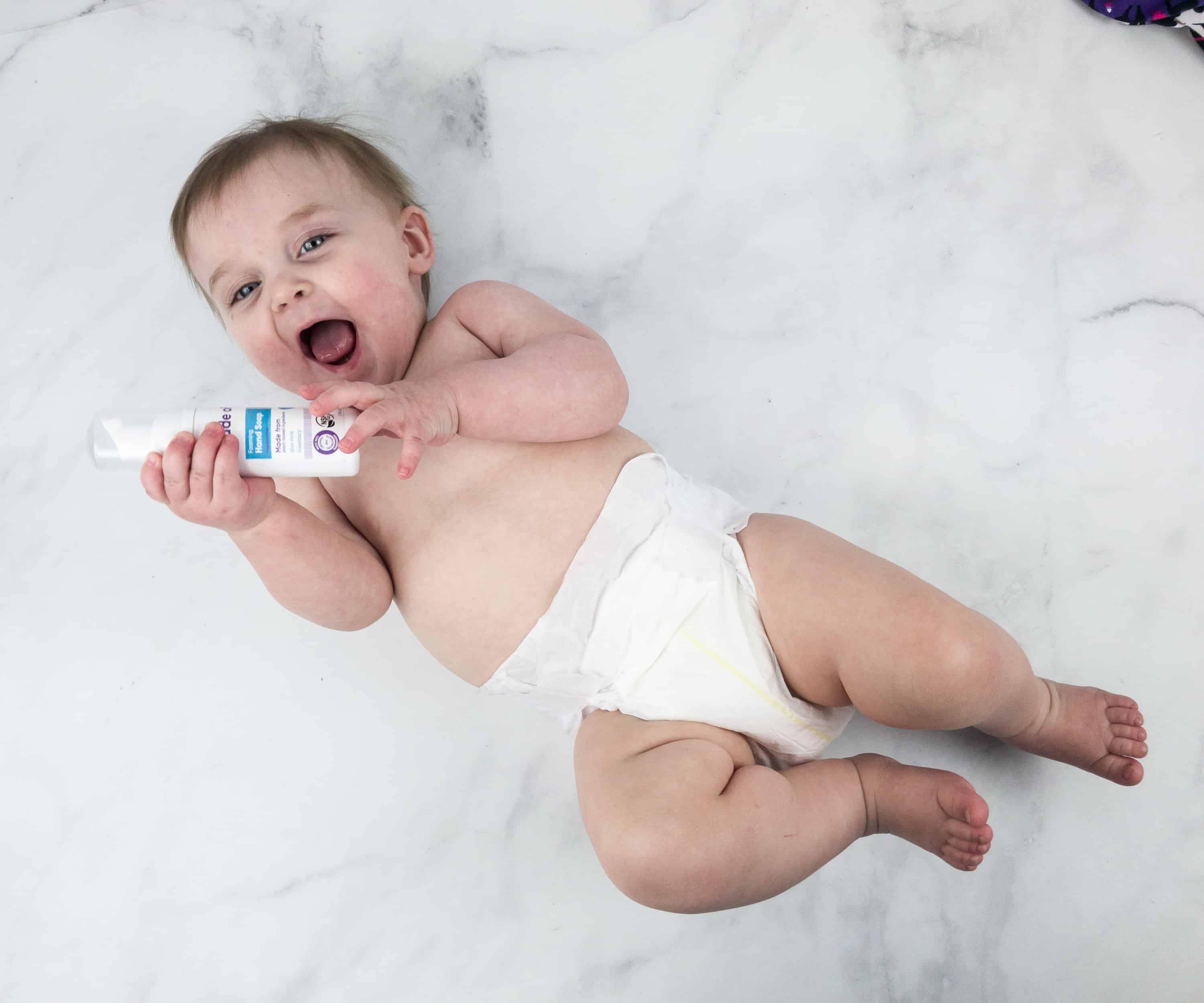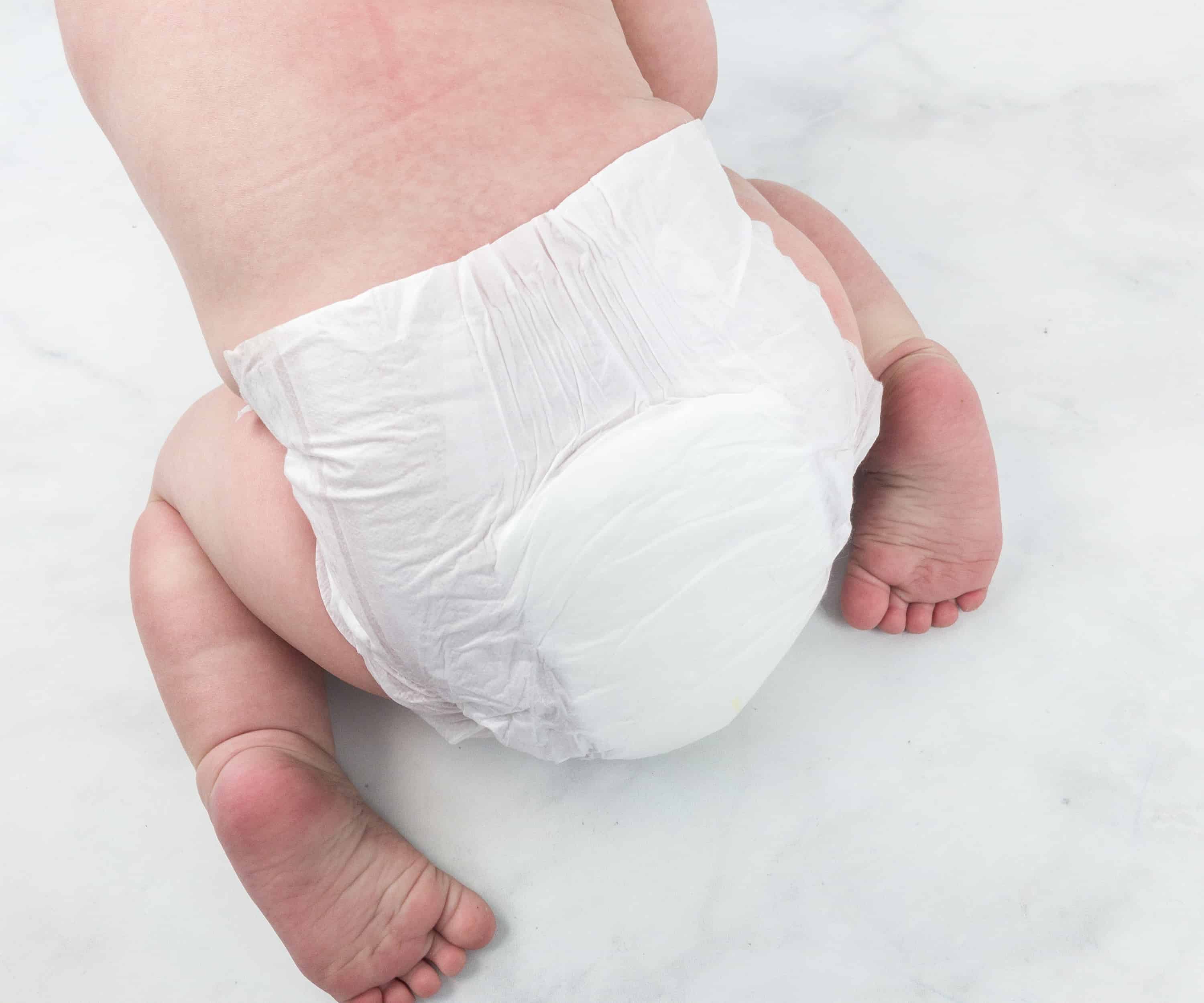 No blowouts, leaks, or any problems with these dipes!
The next couple items can be had for $2 each from MadeOf's sample page, along with additional products!
Made Of Moisturizing Body Lotion ($2) Natural ingredients such as aloe, avocado oil, and argan oil are used in making this moisturizing body lotion. You can apply this after giving your baby a bath, or after changing their diapers too, to prevent dryness.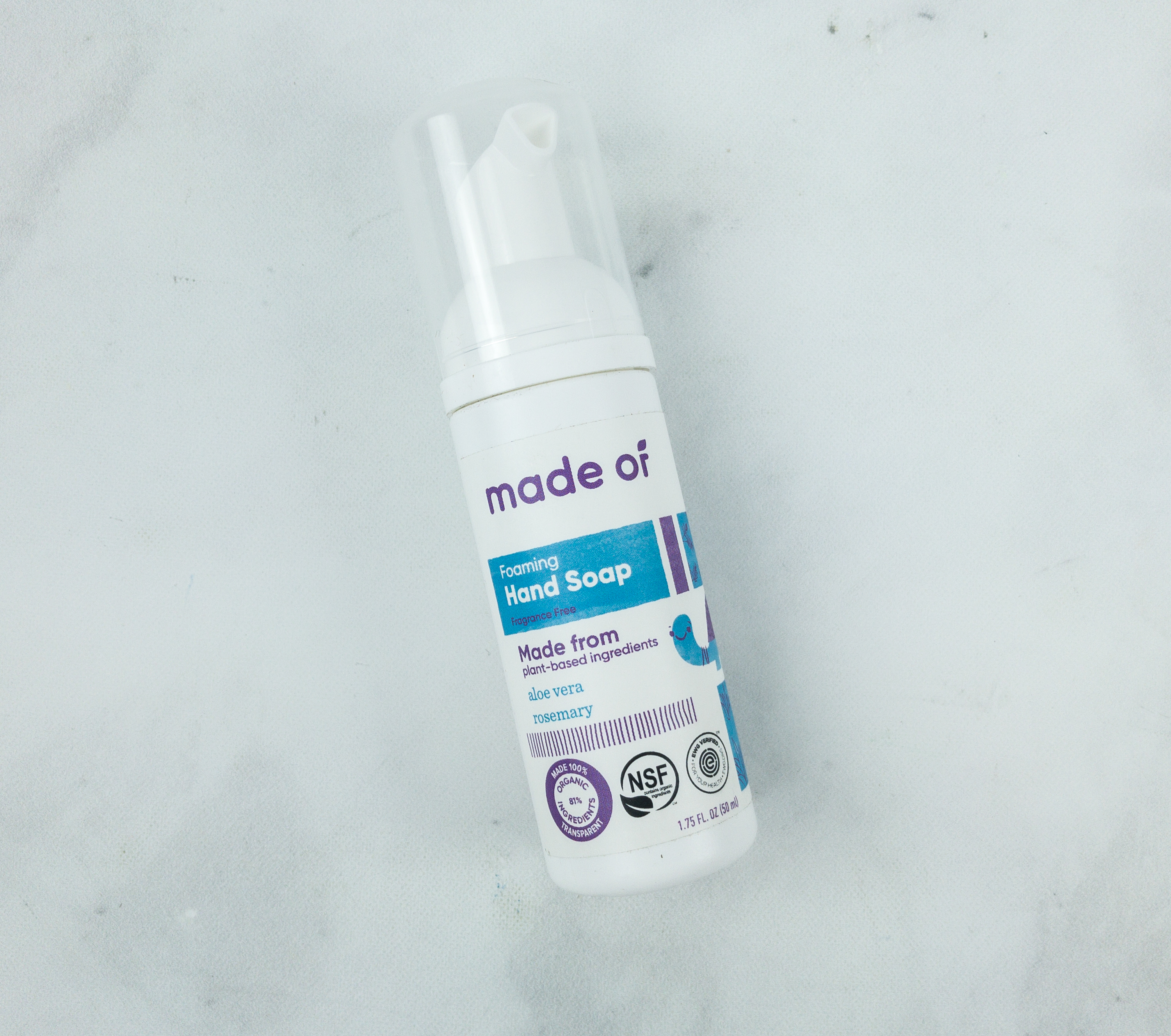 Made Of Foaming Hand Soap ($2) For parents, it's important to wash hands often to get rid of germs and avoid passing it to the baby. This foaming hand soap has a gentle formula which includes aloe vera. It's safe for children to use too. So much easier than trying to foam up and rinse off gel-type soap!
You can add the samples on to your order to see if you'd like to purchase them in the future, and MadeOf offers a variety of one-time purchase bundles like a Newborn care bundle, Bath & Body, and Cleaning Kit, that you can pick up too.
Made Of Diaper is such a convenient subscription because baby care essentials are provided – diapers and wipes! Also, everything is made from natural ingredients, so there's no need to worry about substances that might cause harm to my baby. The diapers are designed for the comfort and safety of babies, and even the baby wipes are organic, which is perfect for baby's sensitive skin. I'm happy with what we received so far. I think this box would make a nice baby shower gift too! We would definitely purchase these diapers for our baby – we love their commitment to transparency, and every item worked perfectly!
Are you getting Made Of Diaper Subscription?