Lootaku is a monthly geek subscription box from Hong Kong packed with high-quality geek and gamer items. The subscription costs $49.00 per month + shipping (currently about $17 to the US), and you'll get 4-6 themed products, like plushies, action figures, memorabilia, etc., to satisfy your geeky cravings monthly – no fillers or promo items!
DEAL: Save 5% when you use this link and code DISCOUNT5.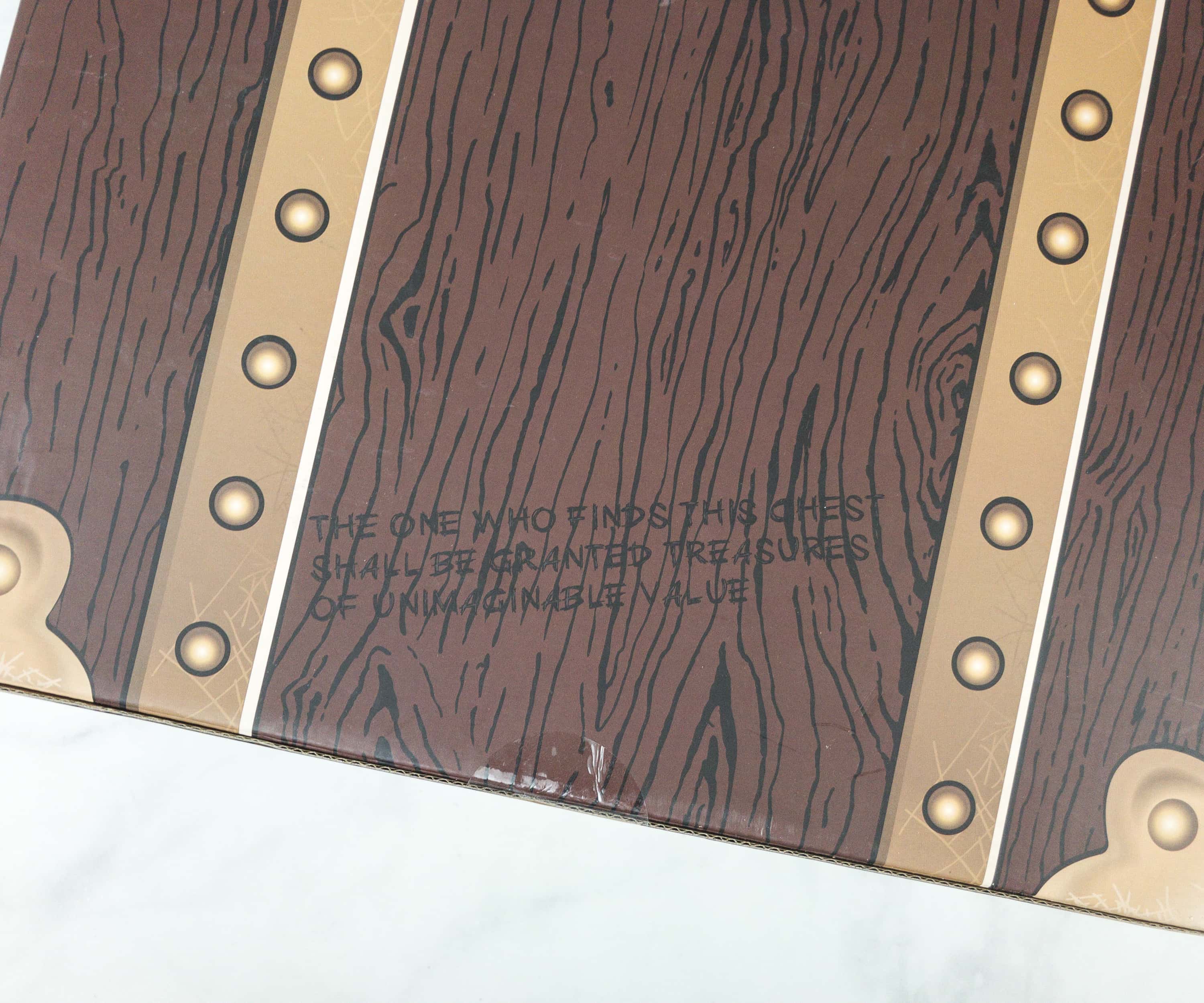 The one who finds this chest shall be granted treasures of unimaginable value.
The sides are sealed with a sticker to ensure it won't open during shipping!
I like how the outside of the box is designed like a chest!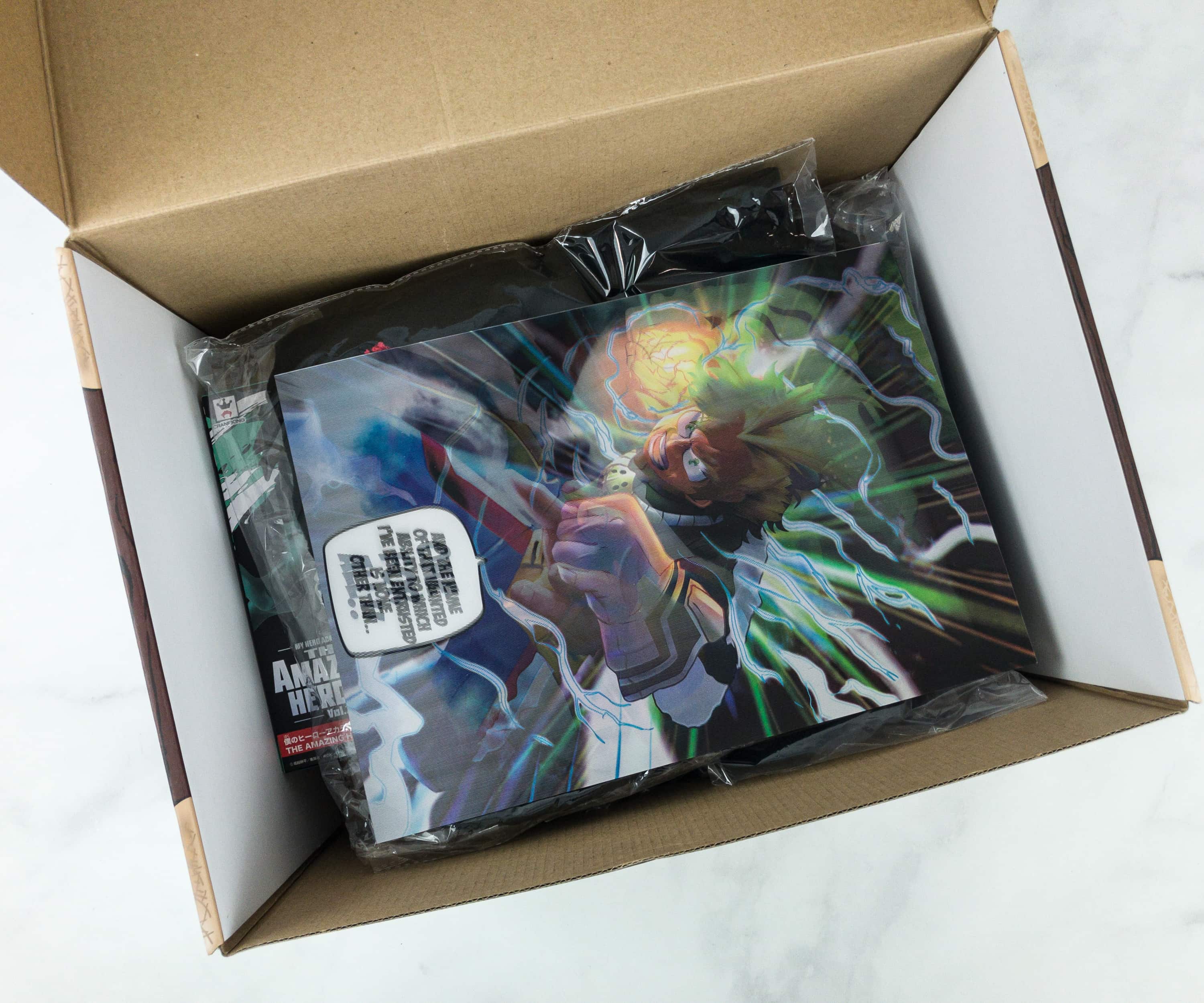 The contents are all protectively packaged.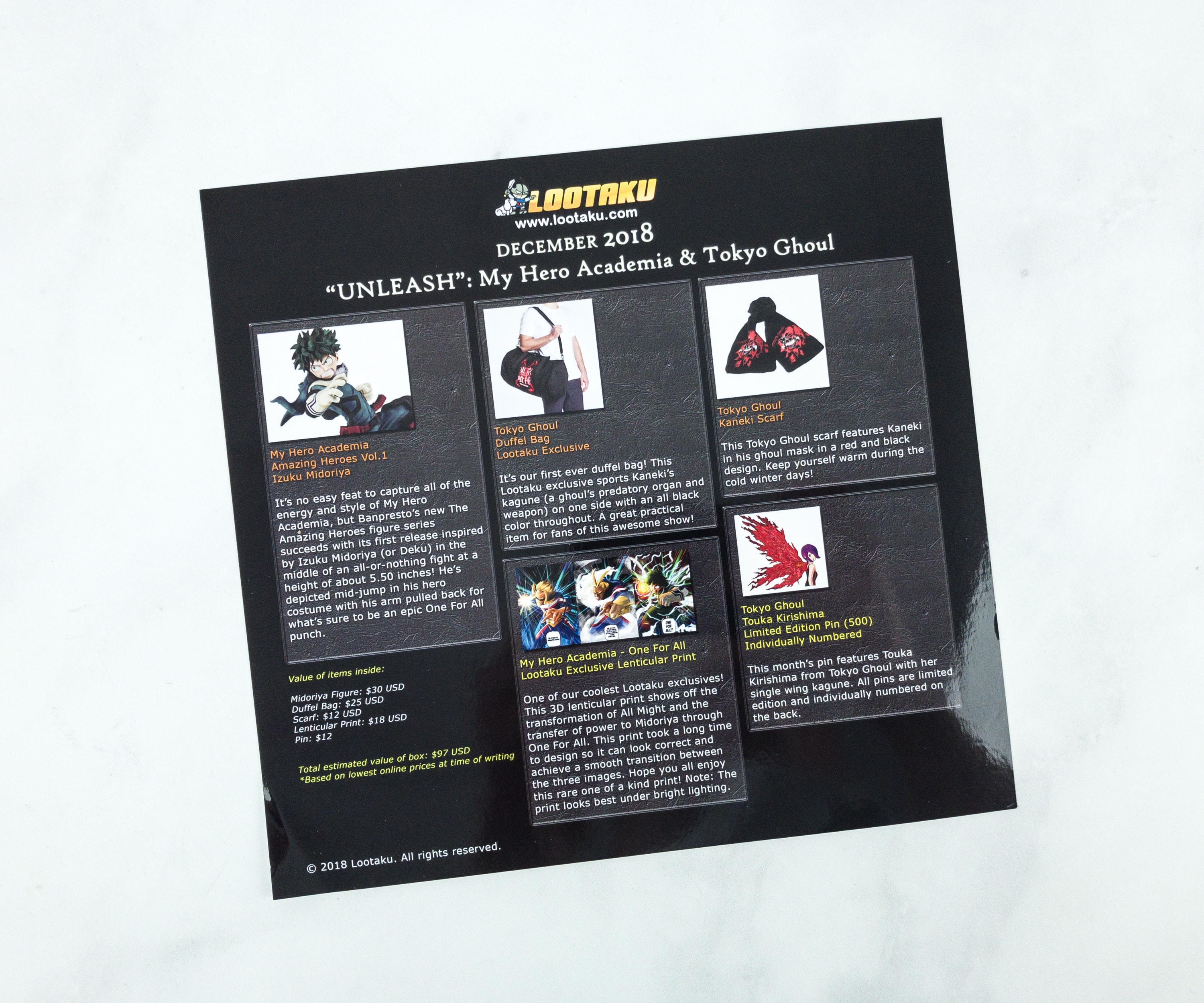 The theme this month is UNLEASH – My Hero Academia & Tokyo Ghoul!. The item information card, or Loot Table, is thick and glossy. It contains lots of details! When there are variations, it typically lists each possible variation you might receive.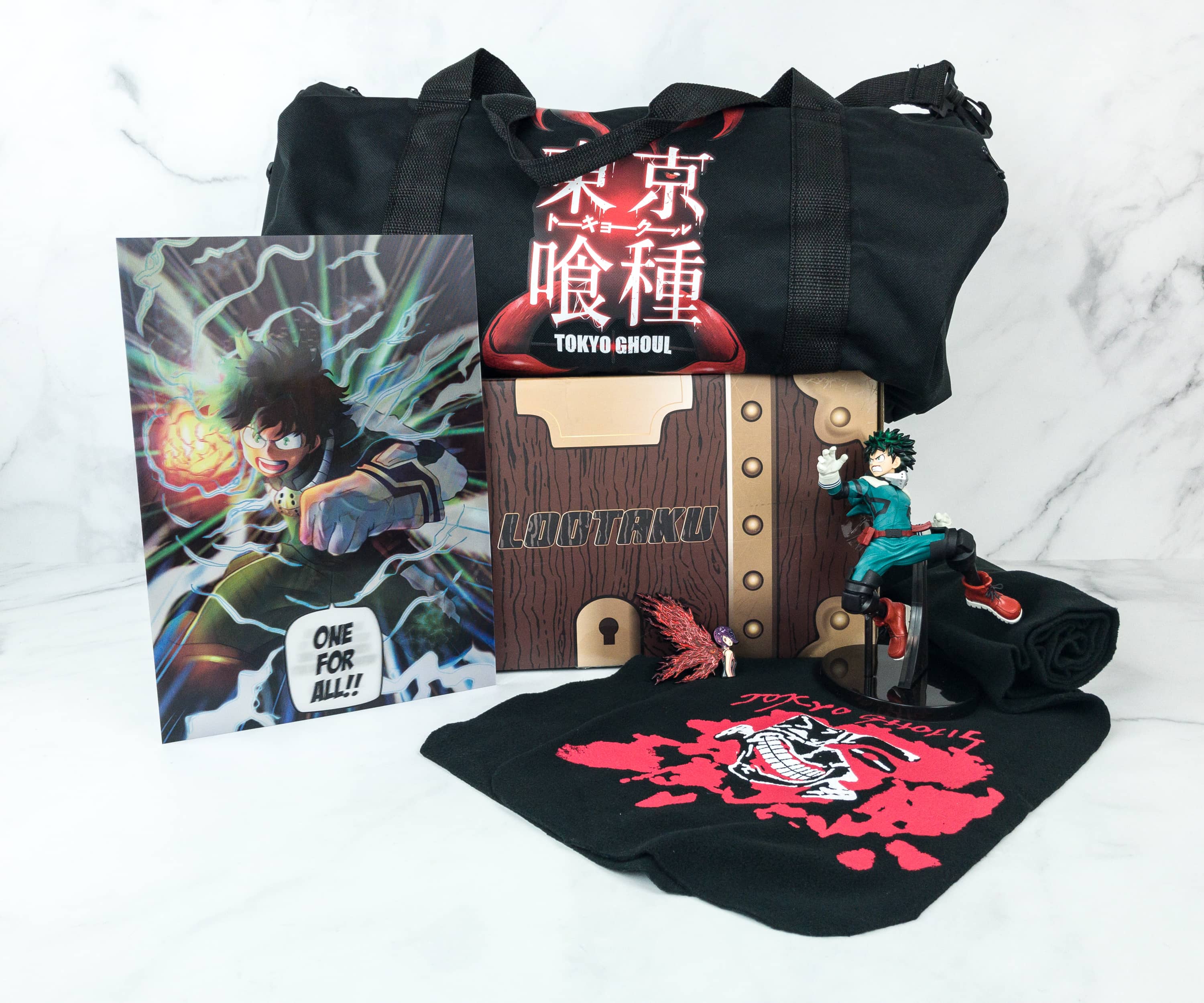 All the goodies inside the December 2018 Lootaku Box!
Tokyo Ghoul Touka Kirishima Limited Edition Pin ($12) This month's pin features Touka Kirishima, a ghoul and the main protagonist of the dark fantasy series Tokyo Ghoul. She is also the wife of Ken Kaneki.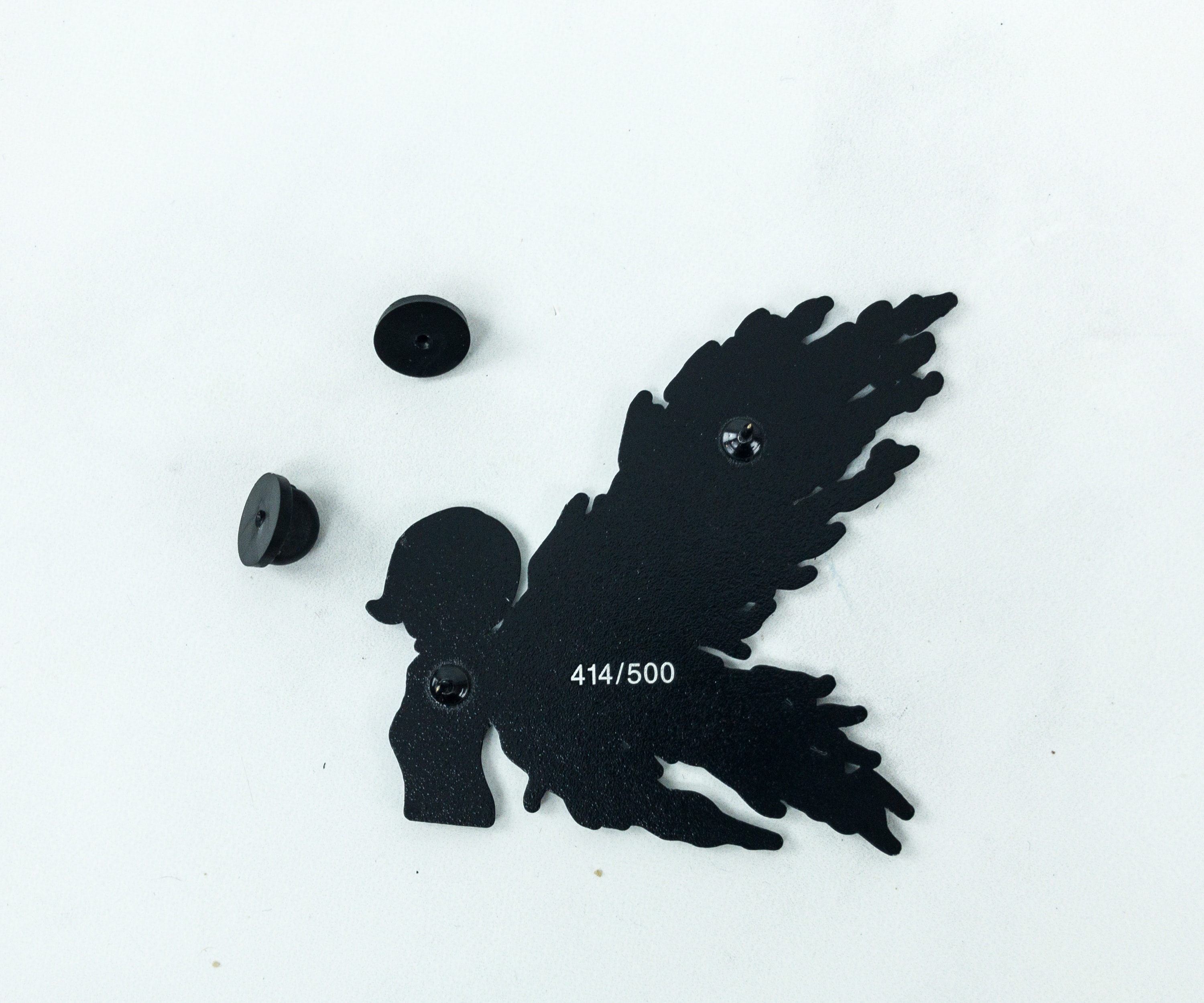 The pin has two posts to fully support its weight. The indication exclusivity of the pin is also printed. It's the 414th pin out of the only 500 made.
It's a good thing that only a side of her was shown, as her Ukaku Kagune is incomplete (the fiery-looking wing she had on her back).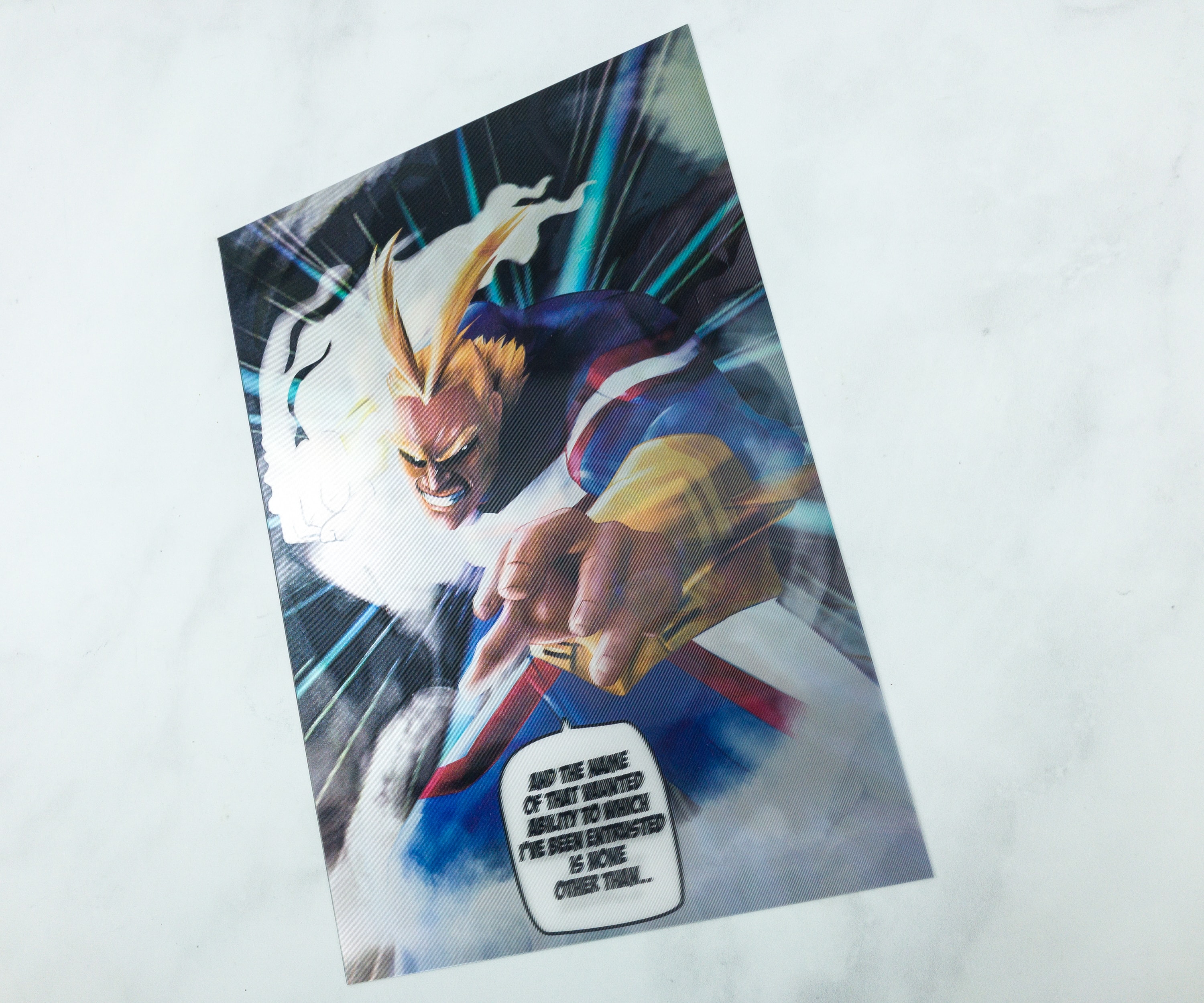 My Hero Academia One For All Lootaku Exclusive Lenticular Print ($18) Considered one of the coolest exclusives from this box, this lenticular print shows a smooth transition of All Might's transfer of power to Deku through One For All and his transformation back to his original form.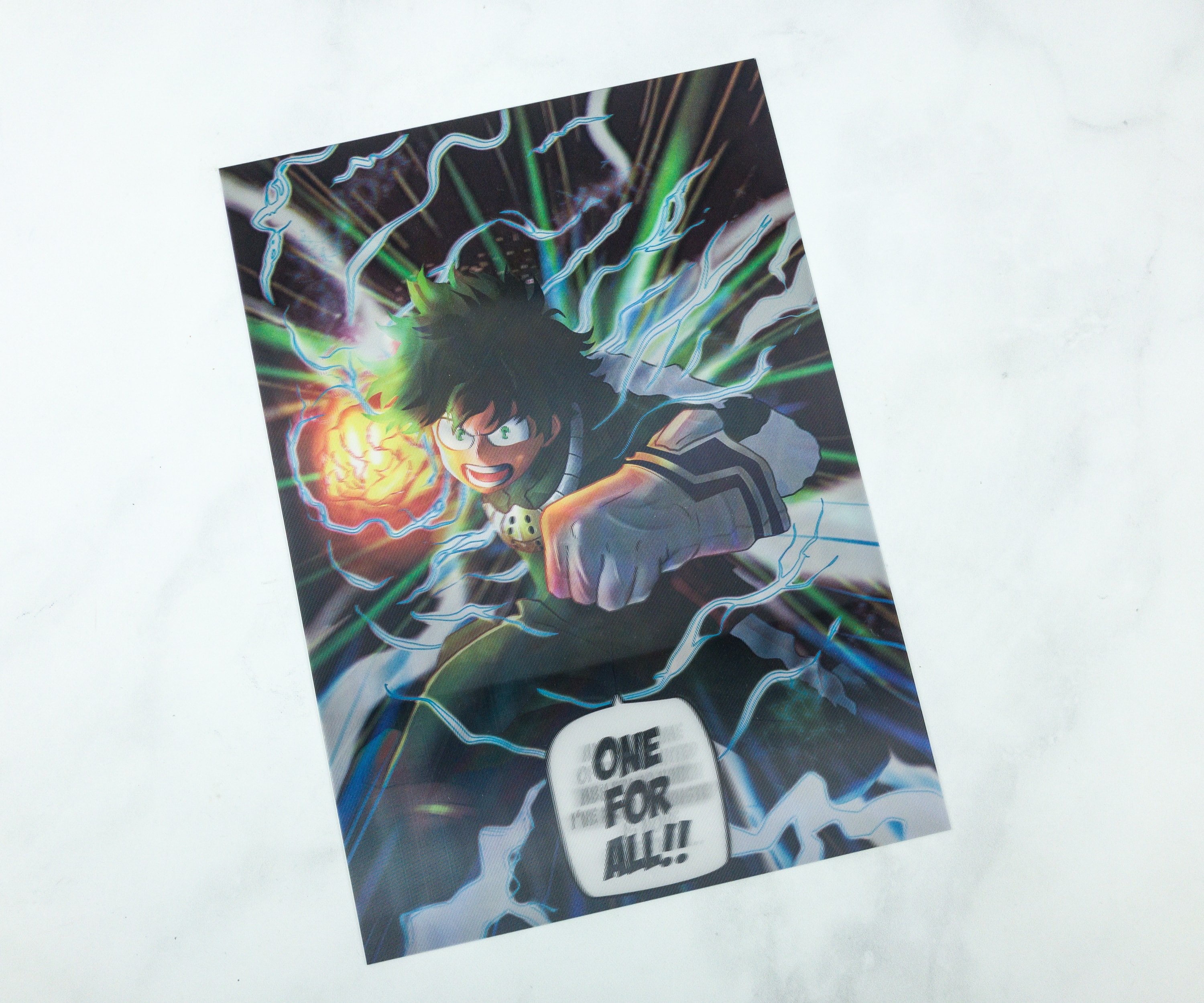 The print features 3 images, one is All Might's Hero form, his transfer of powers to Deku, and the last is when he was back to his original form.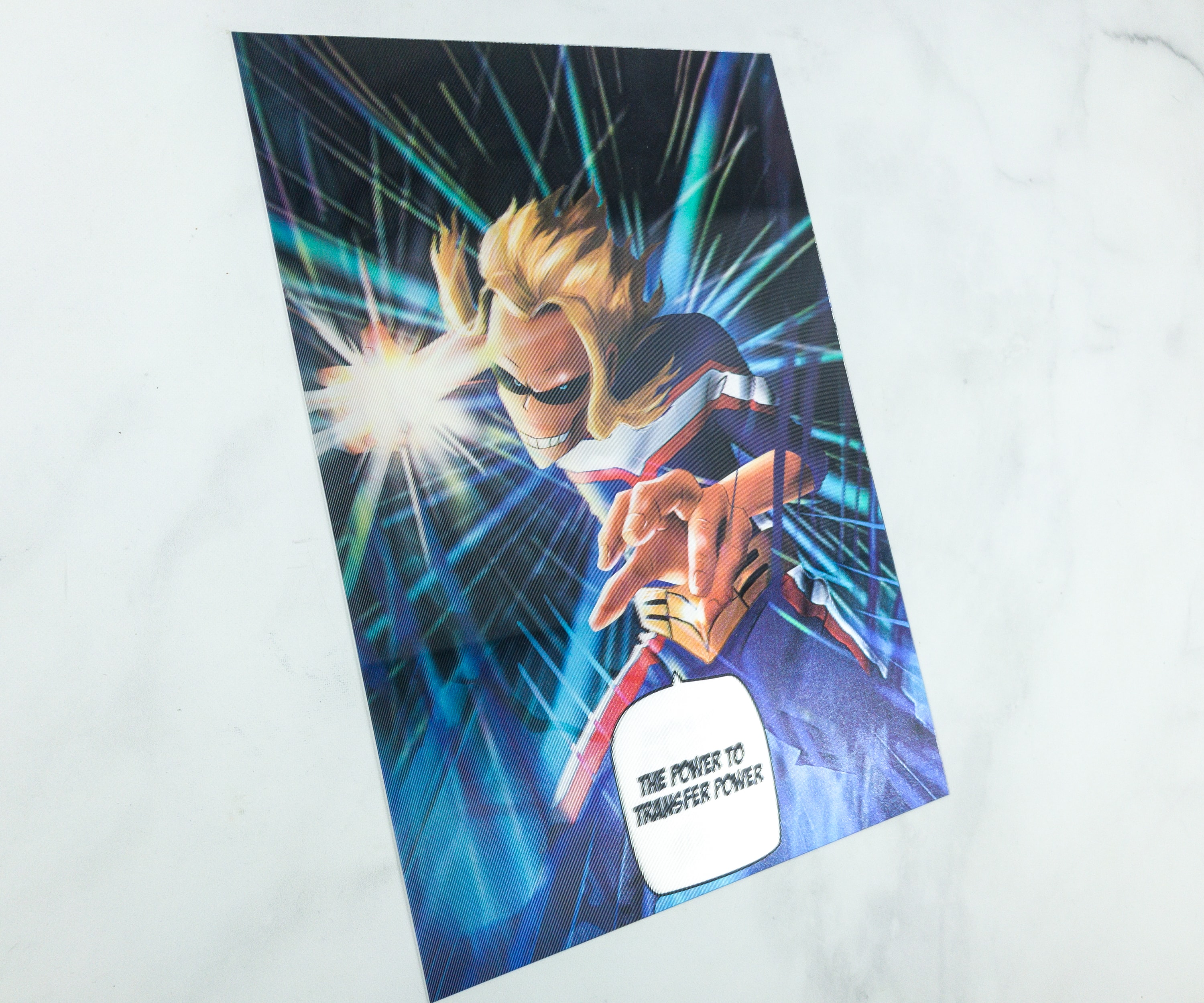 The print looks best under bright lighting, and you can also see a smooth transition between the images as the print took a really long time to design and complete.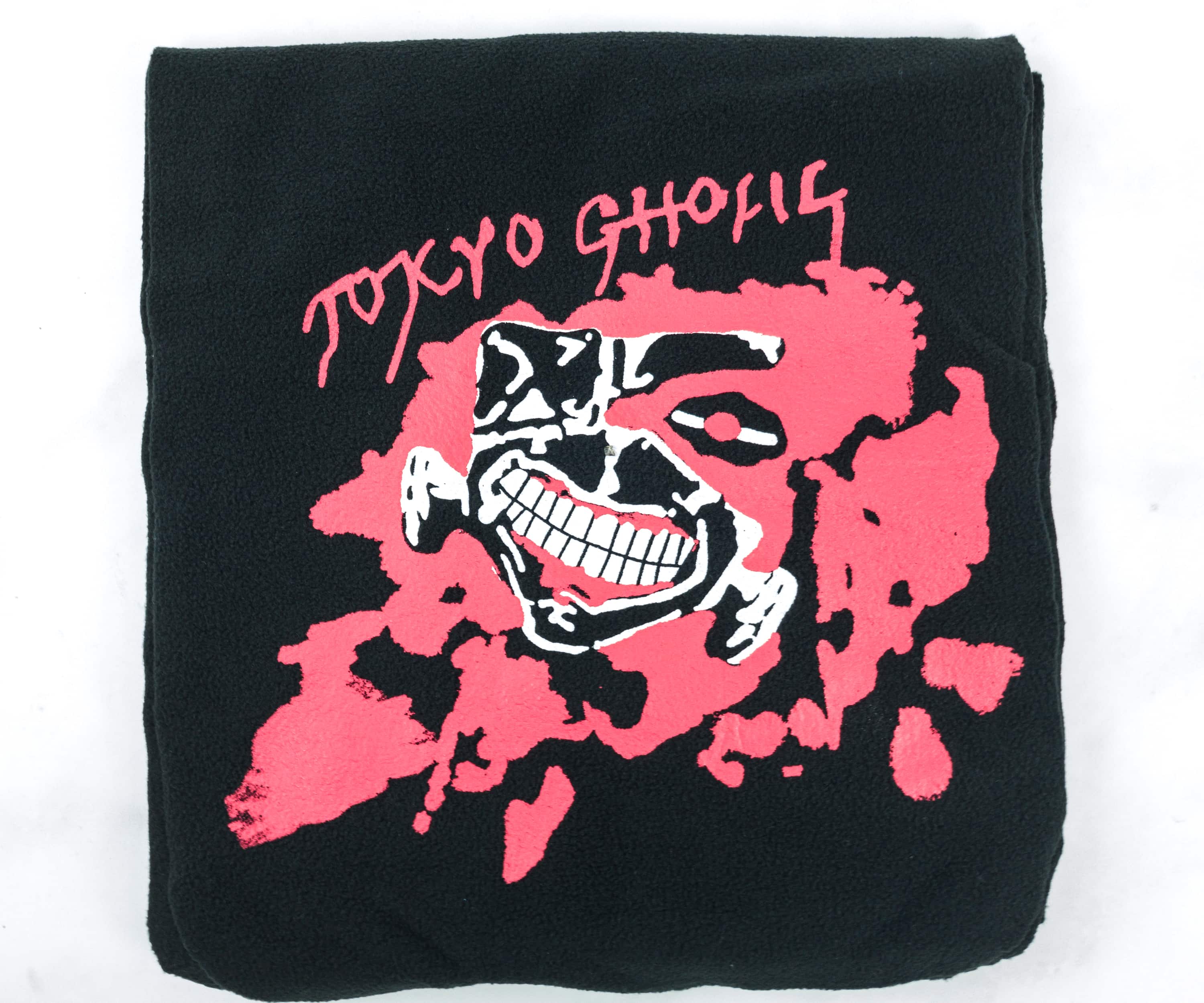 Tokyo Ghoul Kaneki Scarf ($12) Kaneki's scarf came perfectly in time for the cold months! It features Kaneki wearing his mask.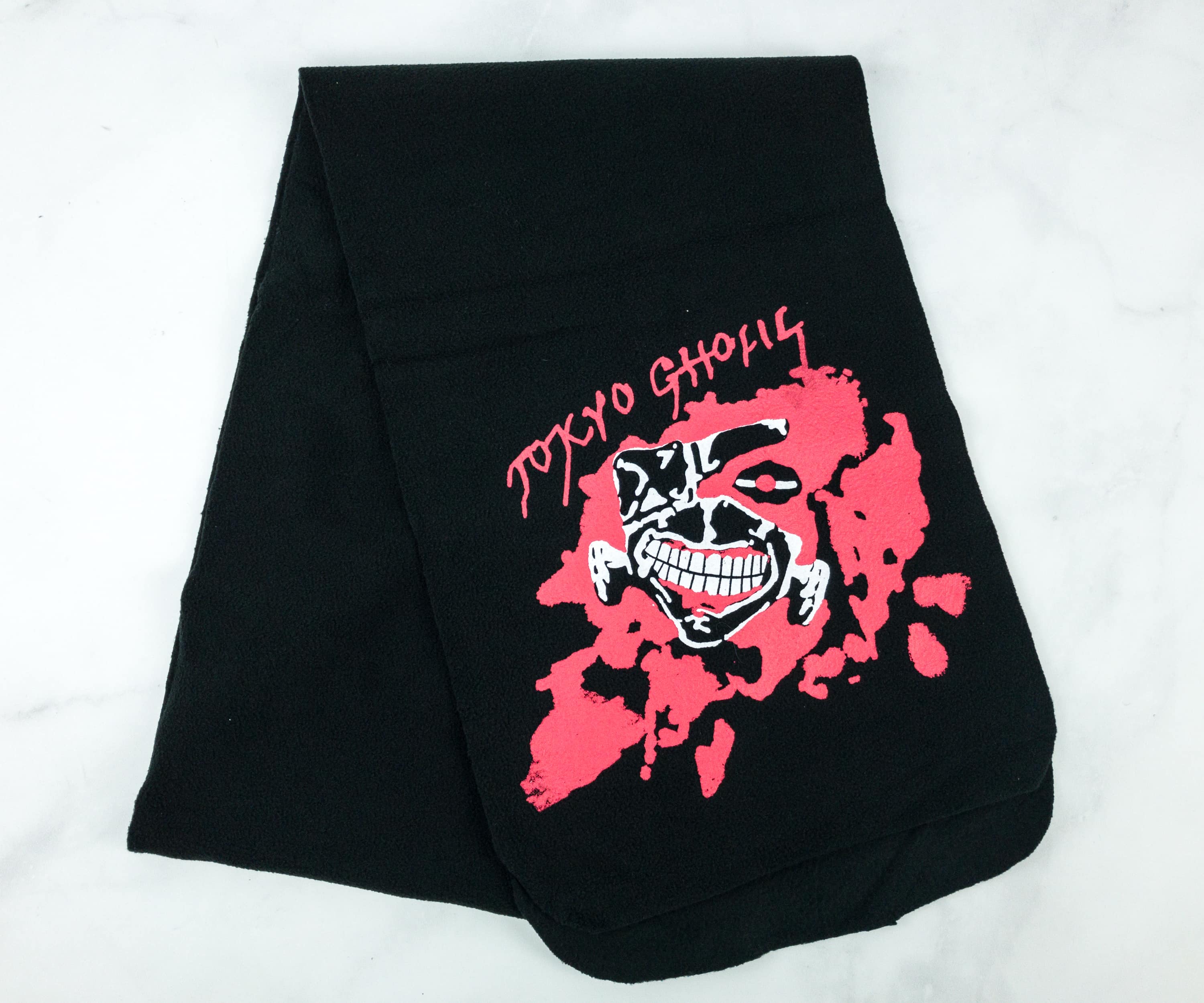 The scarf came in all black with a red and white print that makes it look bloody and somewhat creepy.
Despite the creepy design, I will definitely use it to keep myself comfortably warm all day by using it on top of my layered clothing.
Tokyo Ghoul Duffel Bag ($25) Another Tokyo Ghoul item in this month's box is this duffel bag, and it's a first for Lootaku!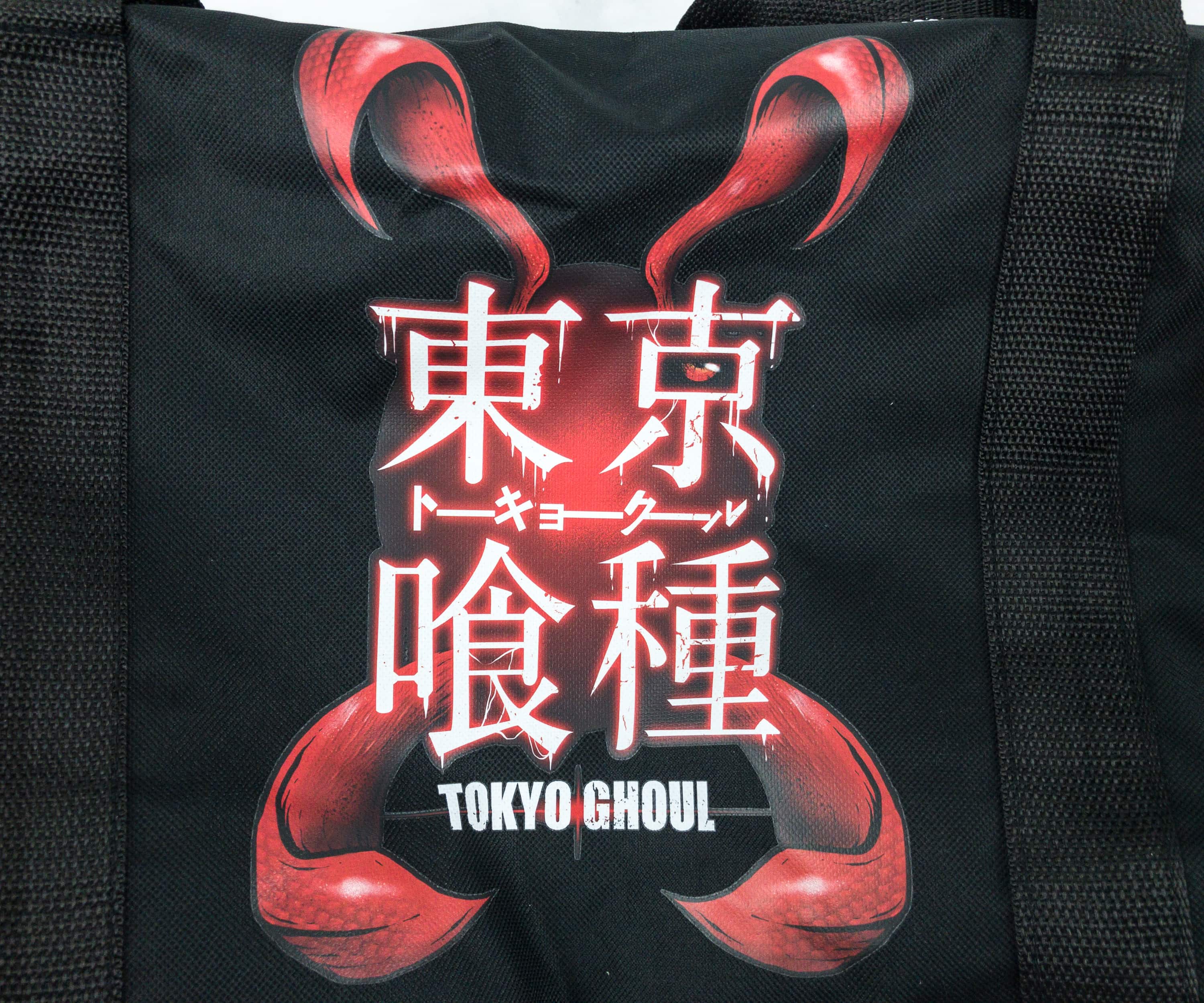 The design features Kaneki's Kagune, a predatory organ, and functions as a ghoul's weapon or claws.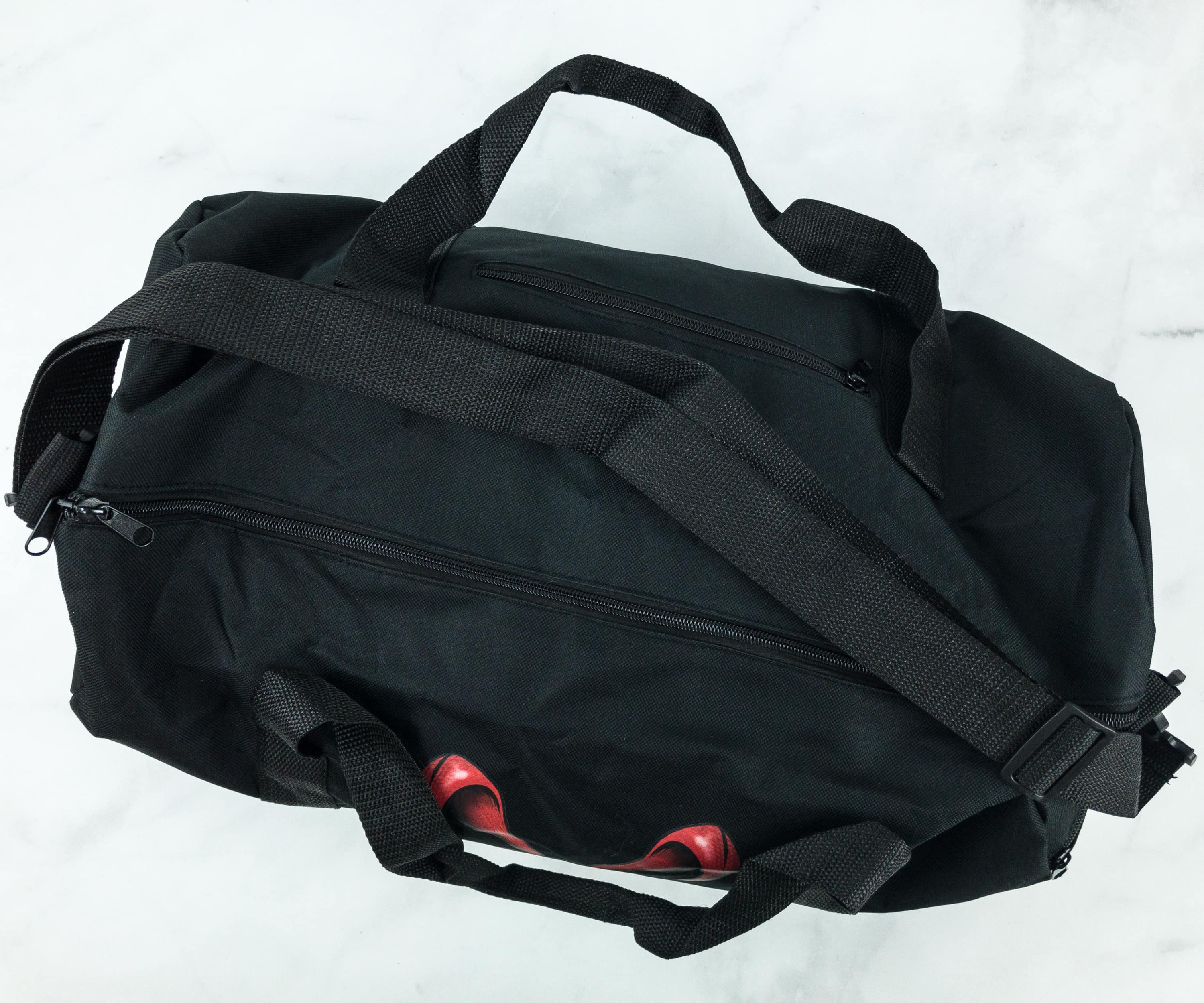 Aside from the main bag, it also has a zipped pocket on the other side. It can be used as a gym bag, sports bag, travel bag, or even for business, and hunting!
Aside from the handles, they also included a strap to easily carry the bag, especially when it is full and heavy!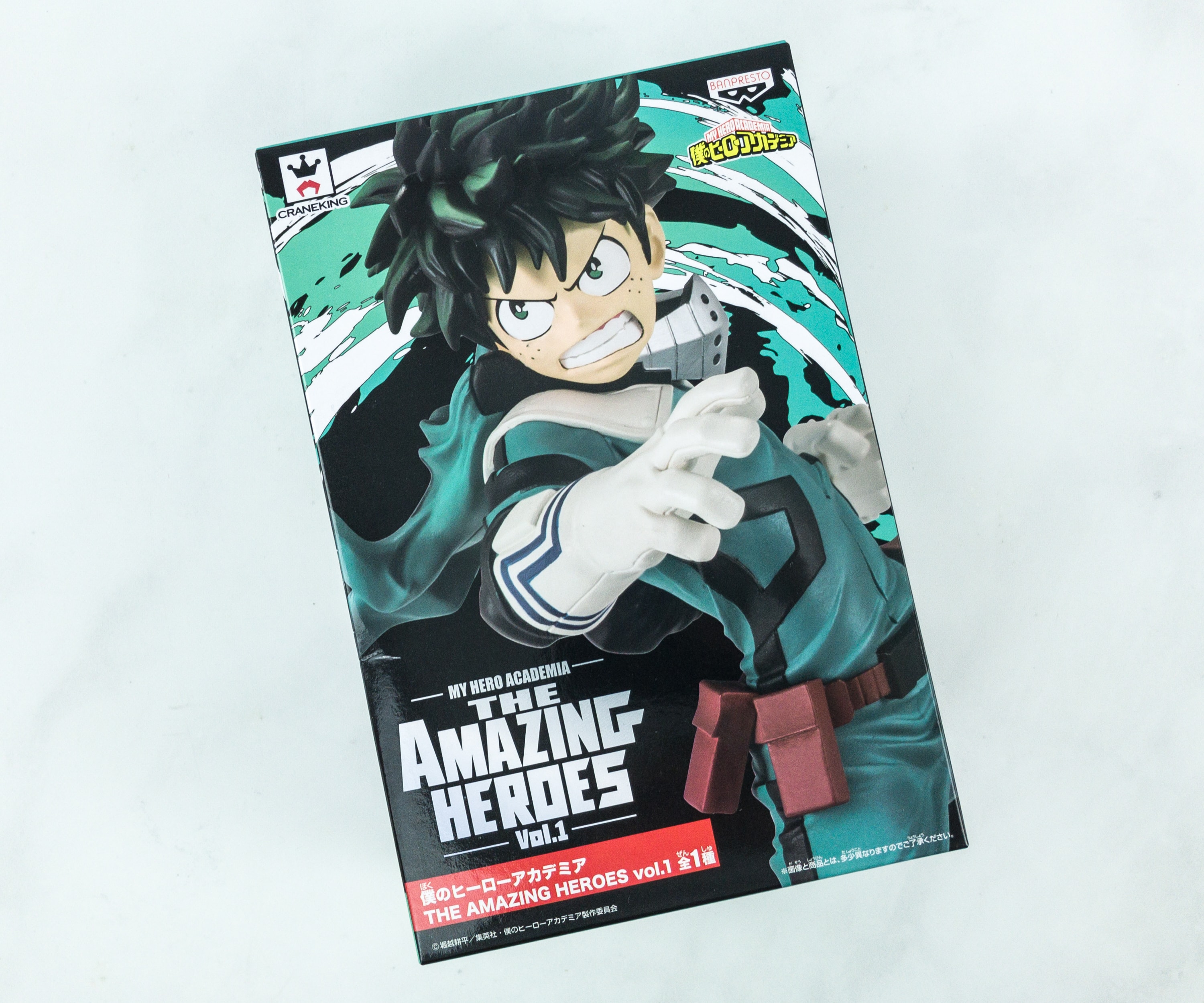 My Hero Academia My Heroes Vol. 1 Izuku Midoriya Figure ($30) Izuku Midoriya, or Deku, is born without a quirk, but he manages to catch the attention of All Might due to his innate heroism. All Might then trained Deku and passed on his quirk to him, the One For All.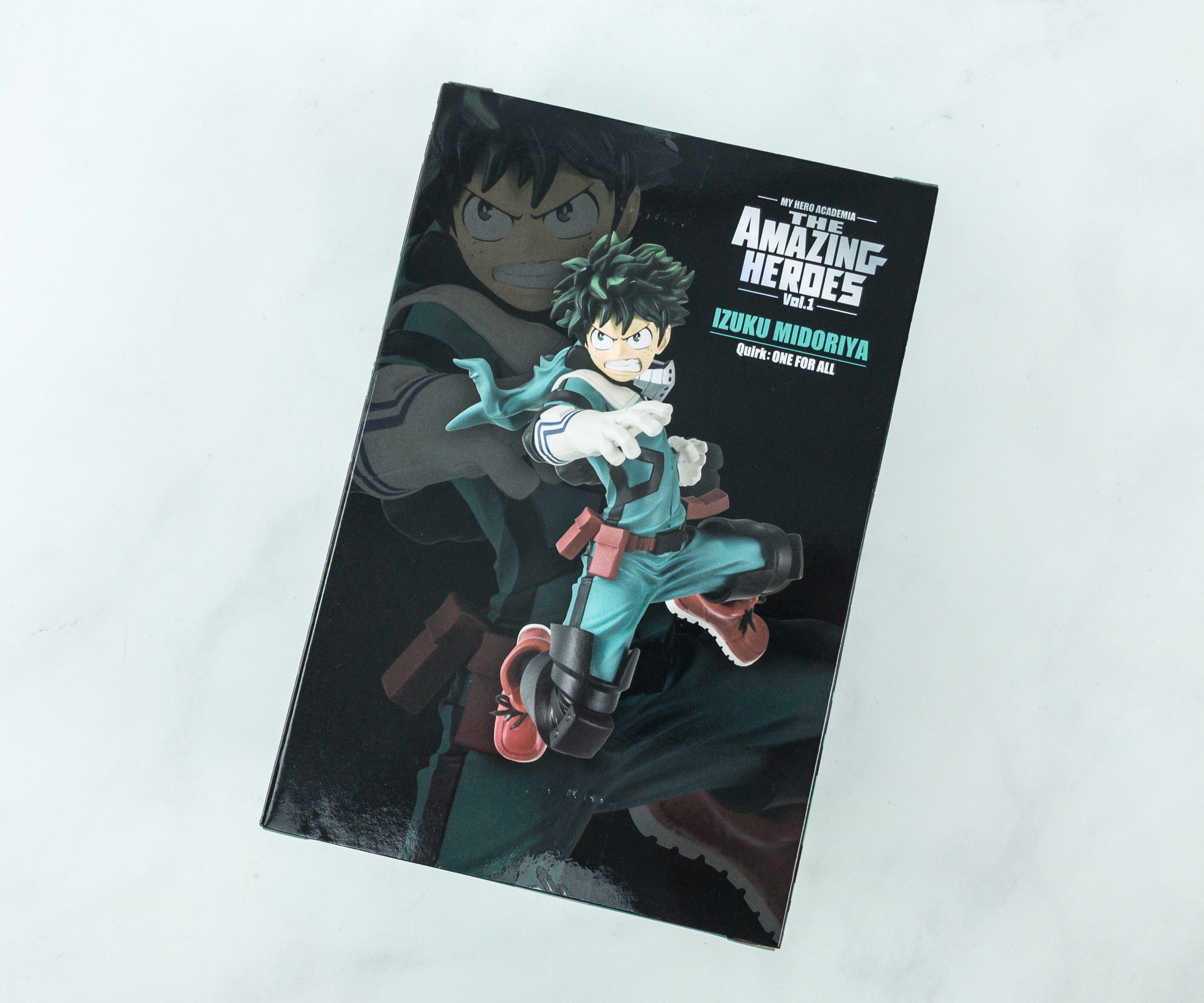 For this month's figure, we got the very first Amazing Heroes figure that features the heroic character of Deku!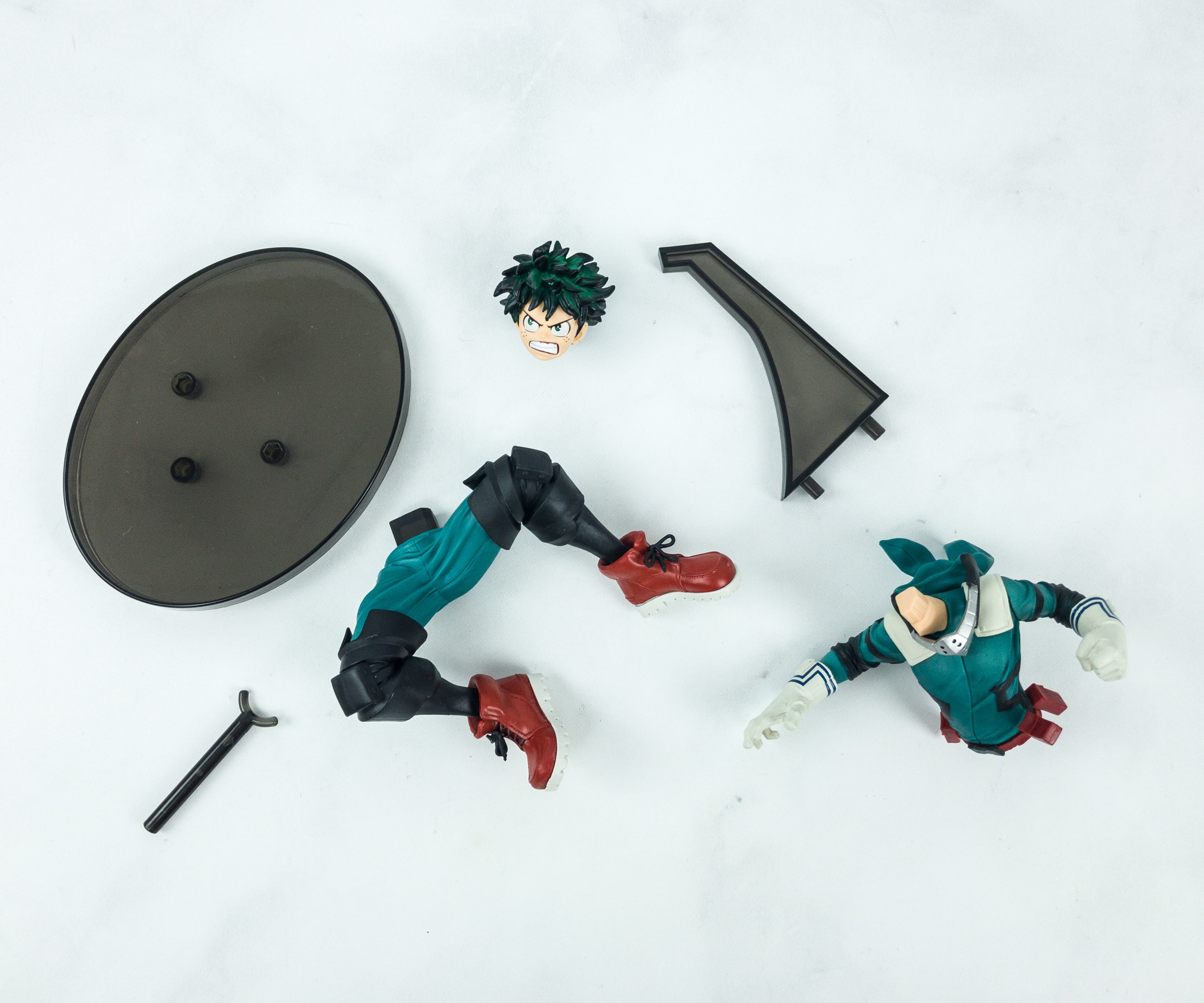 The figure came in 6 easy-to-assemble parts, it's like completing a puzzle!
Here, we can see that Deku is in his ready to attack stance. He's ready to pour out some powers on his One For All punch!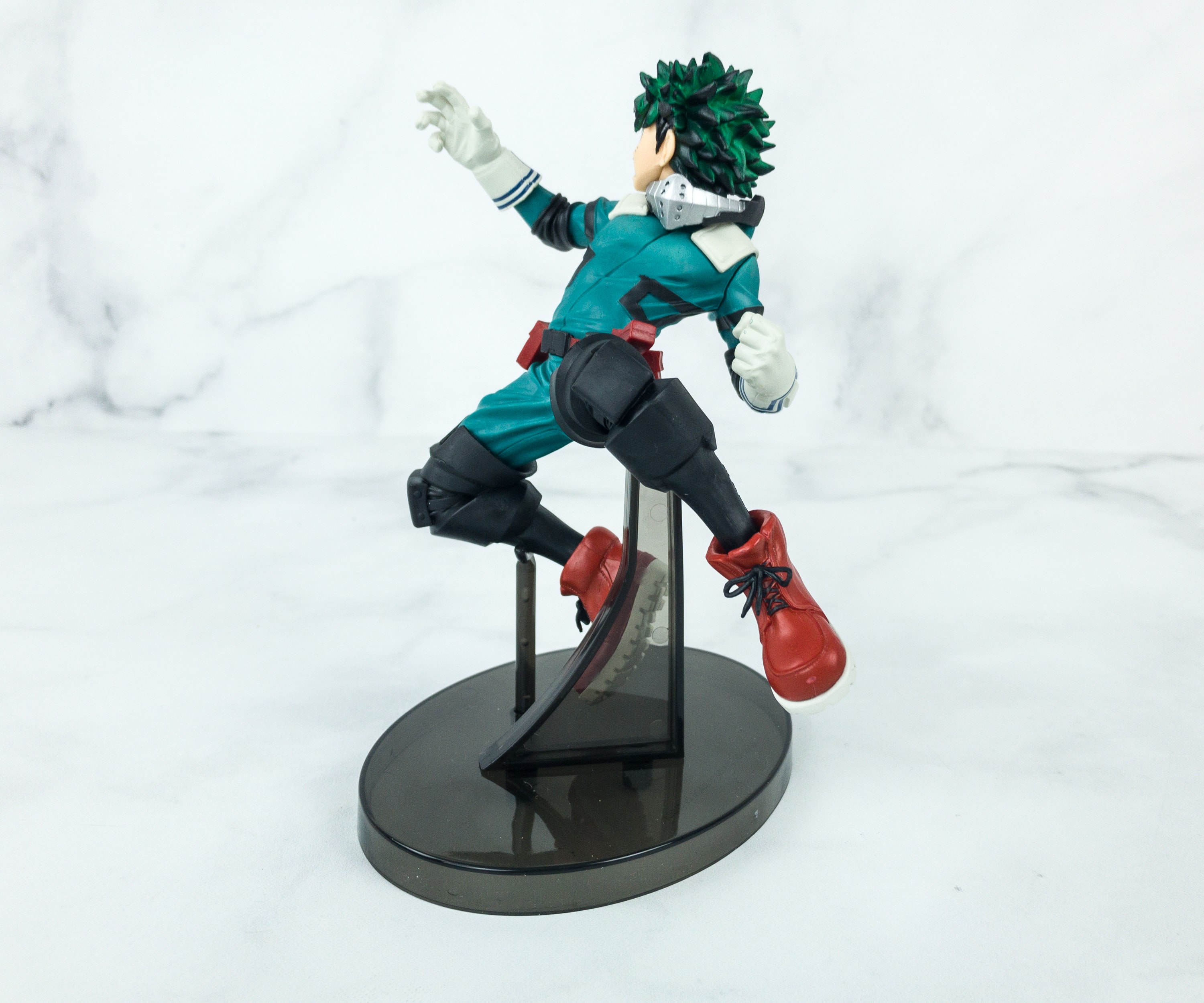 It's cool how the makers made him look like flying by providing some stand attached to the base, instead of his feet.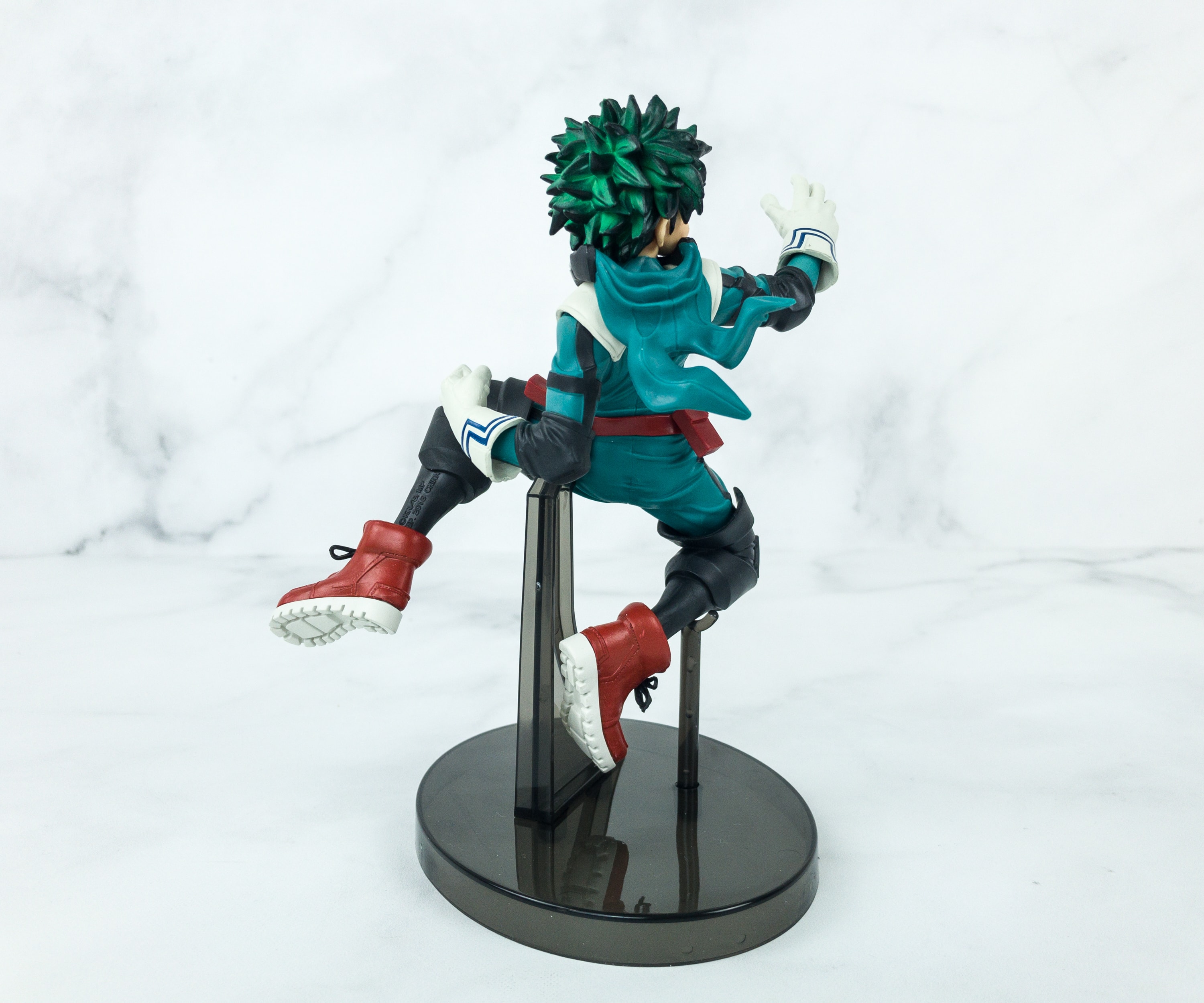 The details are so good! It even shows his messy green hair, and the details on his clothes are on point.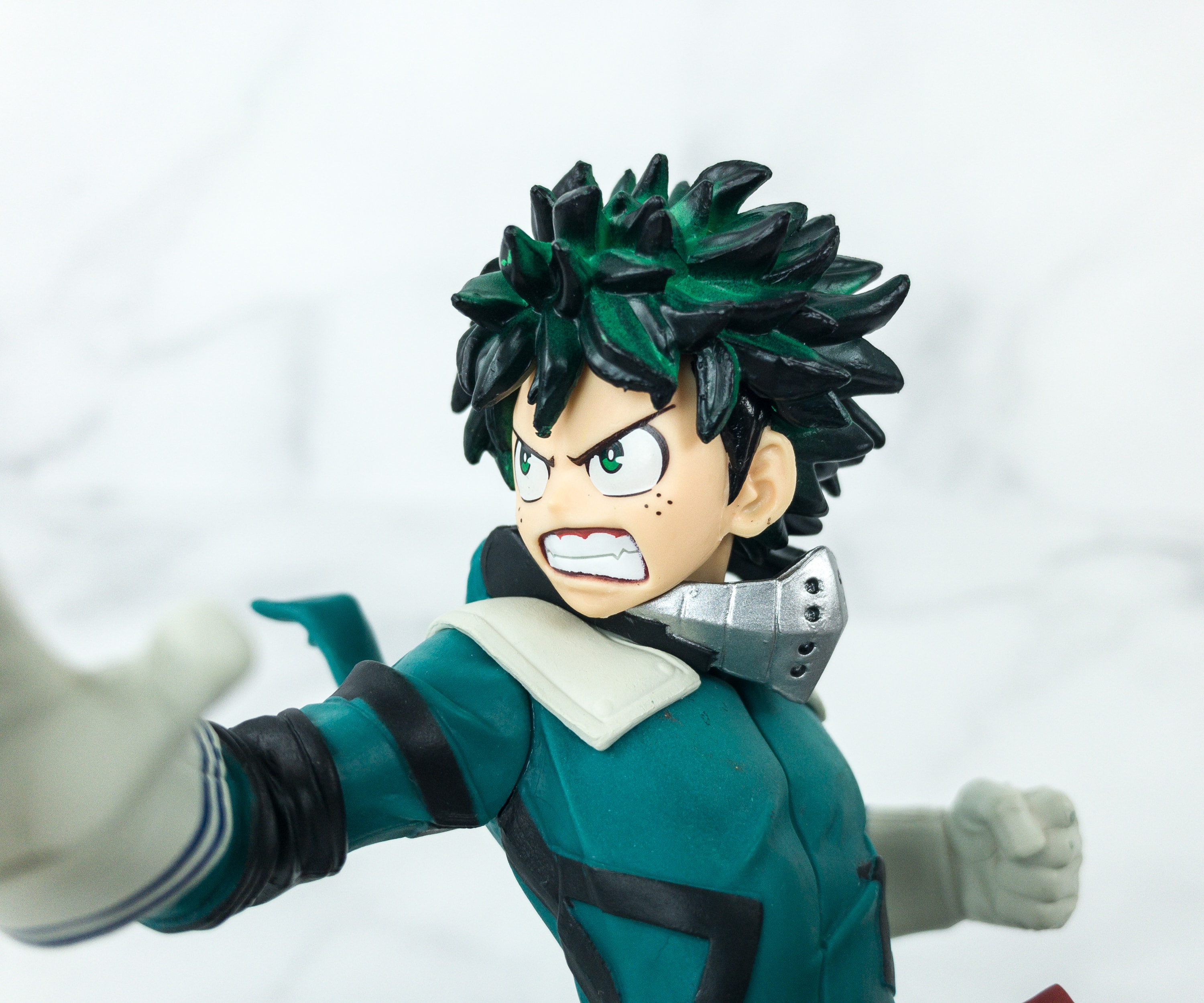 Even his freckles were captured impeccably!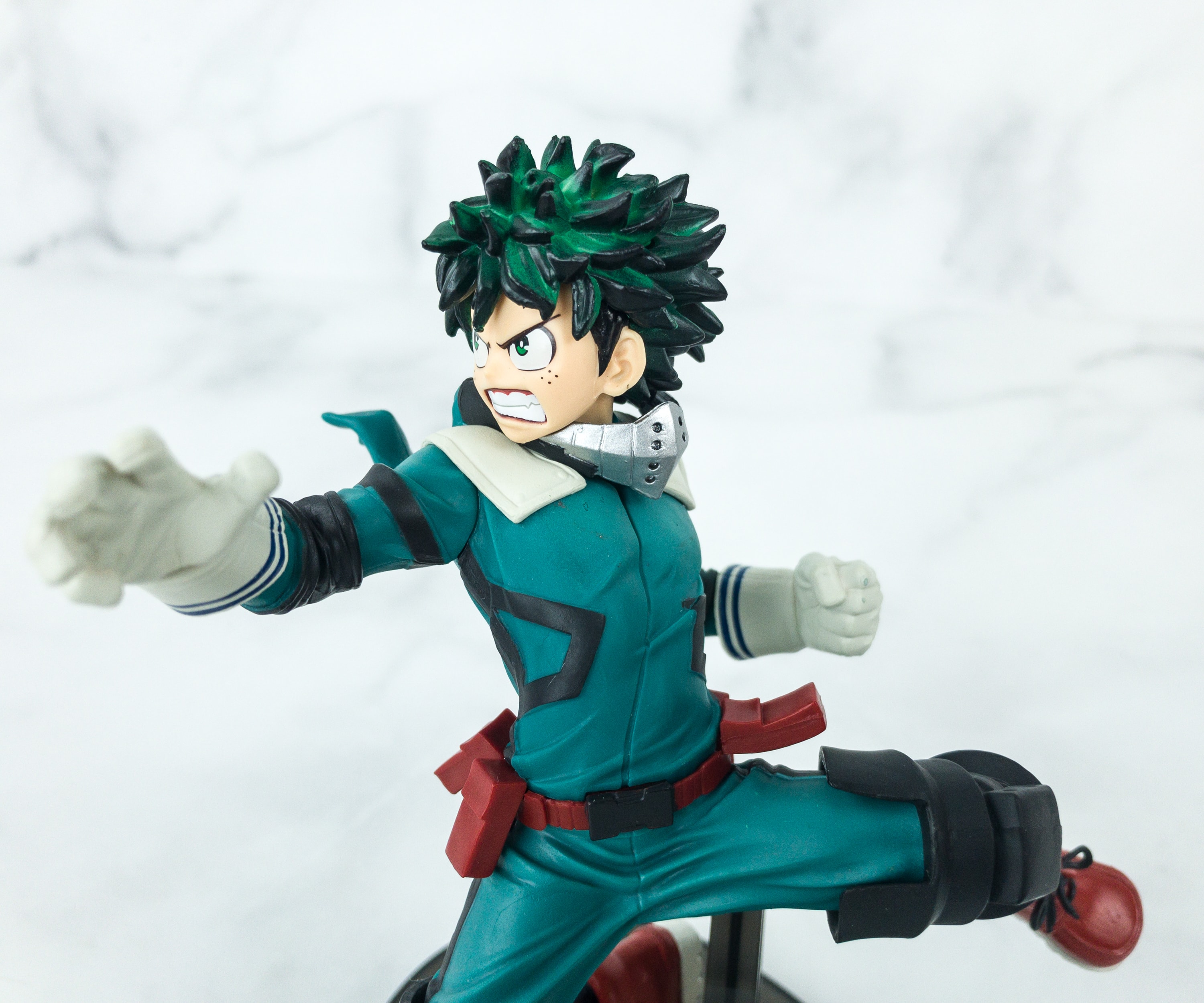 At this angle, it looks like Deku's flying!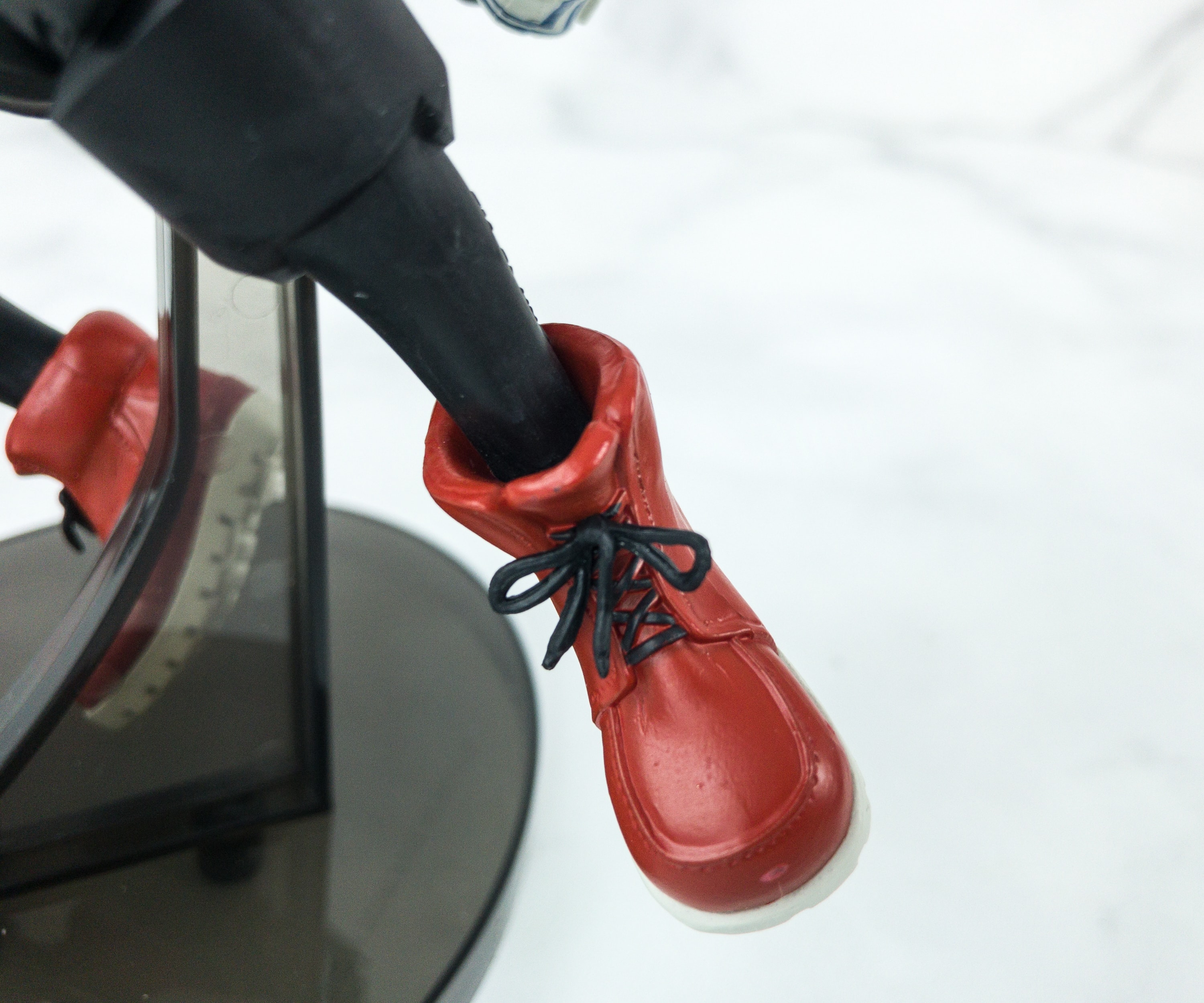 We can also see his signature red boots which he pairs with his original hero costume, a green full-body jumpsuit with a red belt, elbow pads, knee pads, and gloves.
It was really fun geeking out with all the contents of this box, as they definitely unleashed some powers within! The featured series, Tokyo Ghoul and My Hero Academia, definitely has powerful protagonists who want what's best for everyone and have good intentions! I love the Deku figure as it really captures the character, even the power of his quirk, the One For All. The lenticular print is simply amazing. The transition of every frame is smooth, it's almost like a digital screen. Also, I love that they included a duffel bag that I can use when I travel! Everything is geeky, functional, and fantastic!
What do you think about Lootaku?