Loot Crate's theme for November is LABORATORY! Loot Crate is the original nerd subscription box for geeks & gamers. Every month you'll get awesome, mostly exclusive geeky pop culture items curated around a theme for $21.99 per month, shipped.
DEAL: Save 15% on any subscription plan when you use this link and coupon code HELLOSUBSCRIPTION15.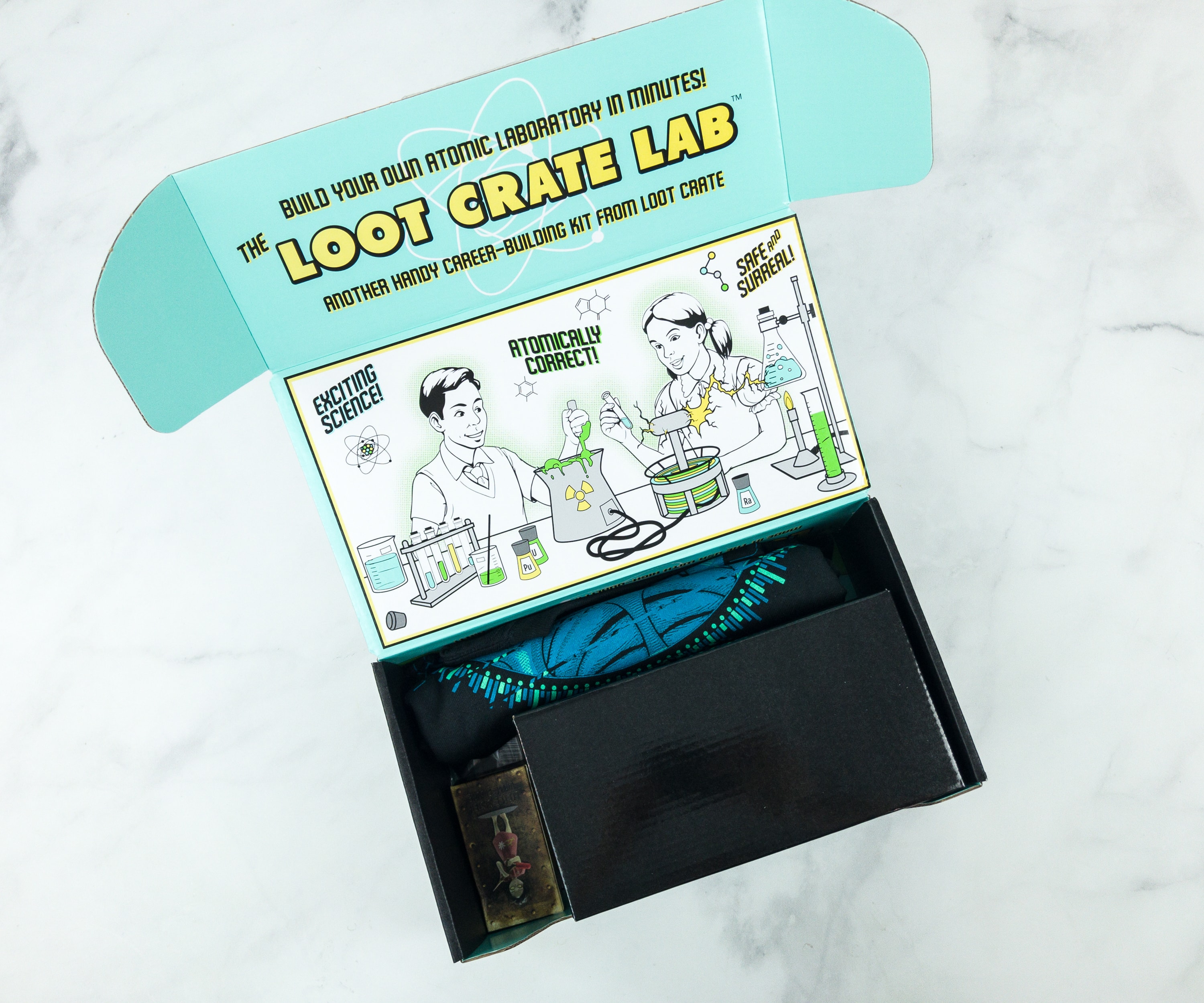 The box design, as always, looks so awesome. It features the Loot Crate Lab, a handy career-building kit from Loot Crate.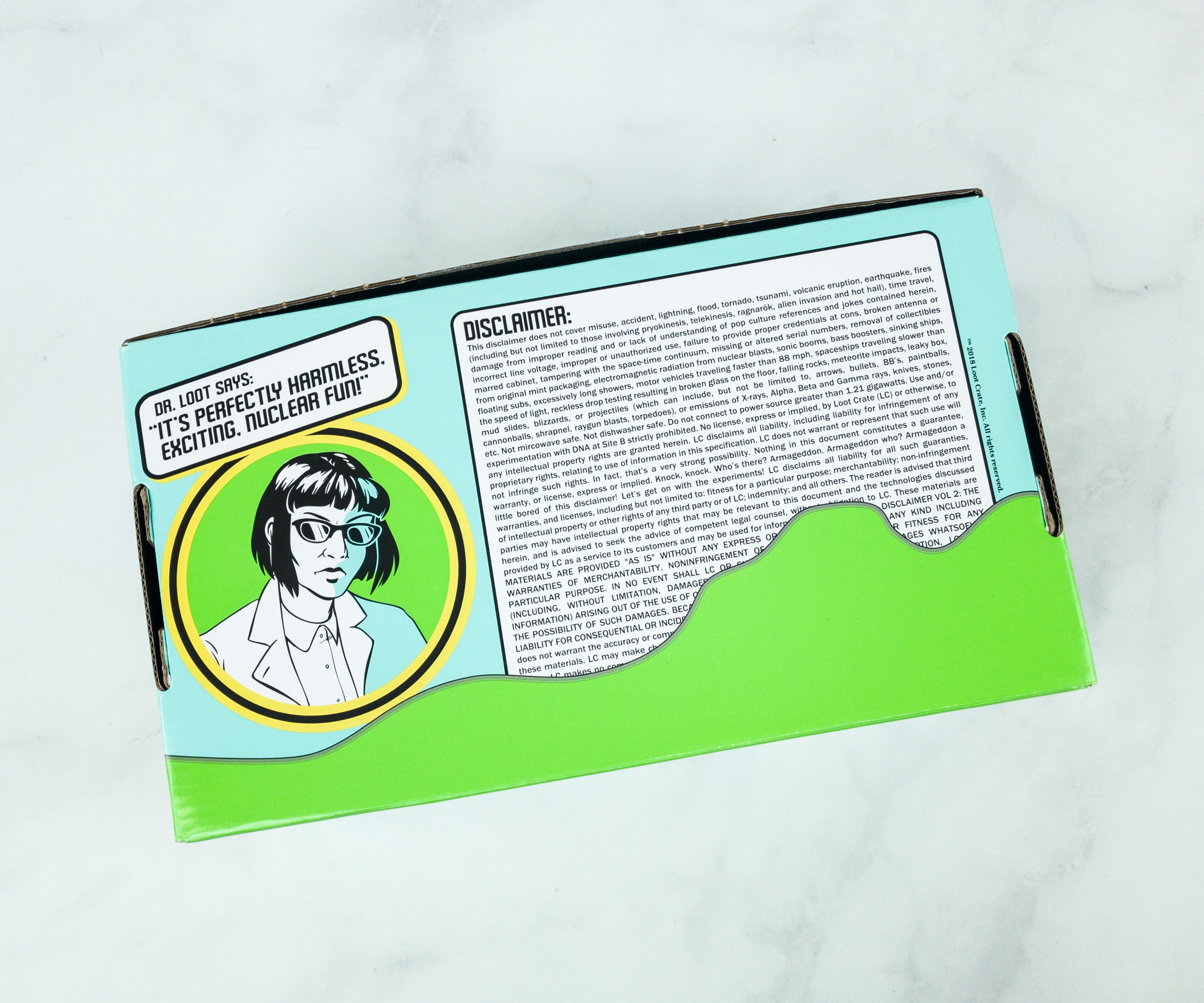 And take it from Dr. Loot, he says that…
It's perfectly harmless, exciting, nuclear fun!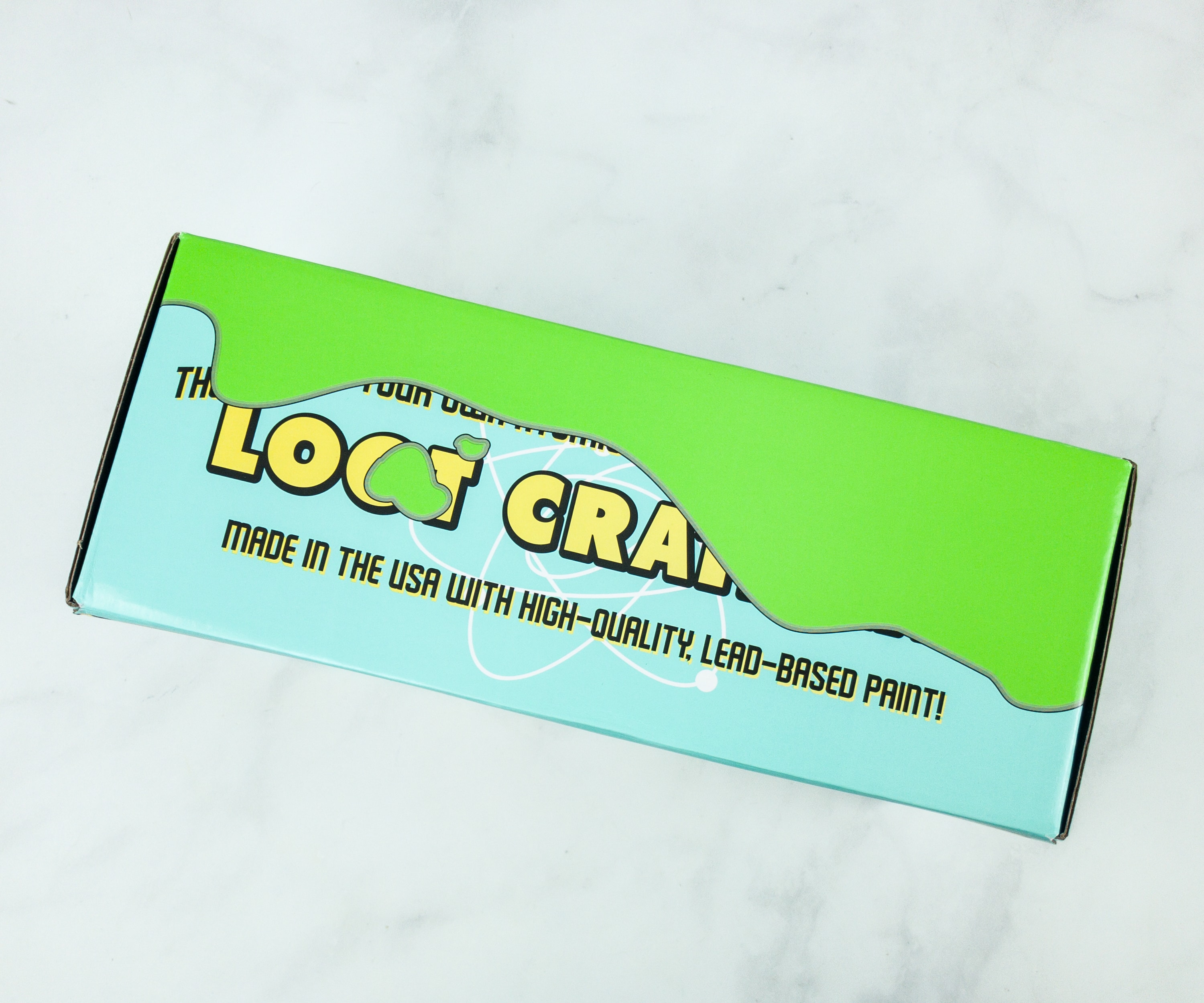 That splat of green paint, which looks toxic and it may glow-in-the-dark, adds a look of danger on the box, as opposed to what Dr. Loot is saying, but I'll take his word for it!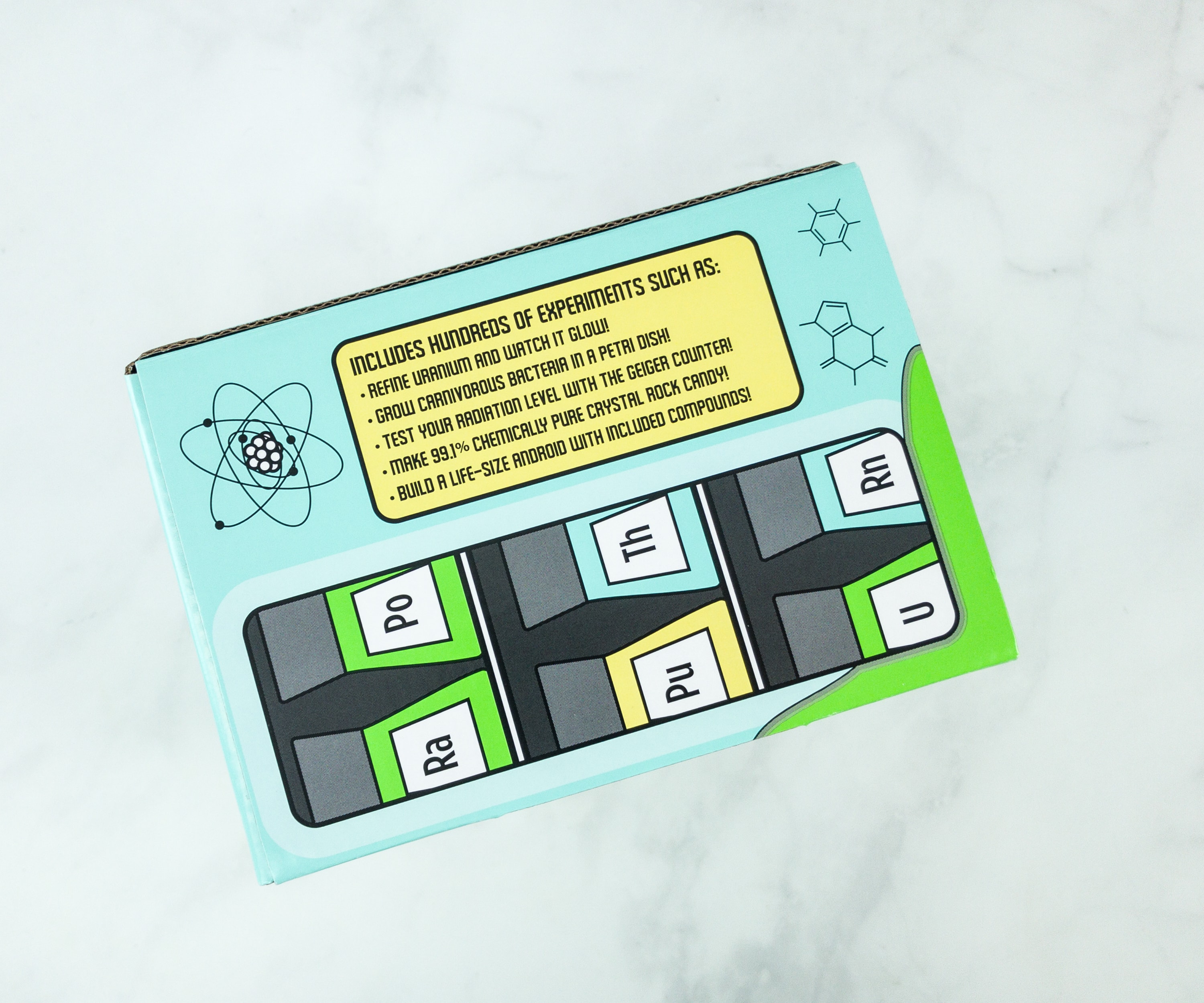 The box also lists some of the experiments that you can do in the LC lab!
To start with your experiments, you'll need some vials, beakers, acid, plutonium, and more!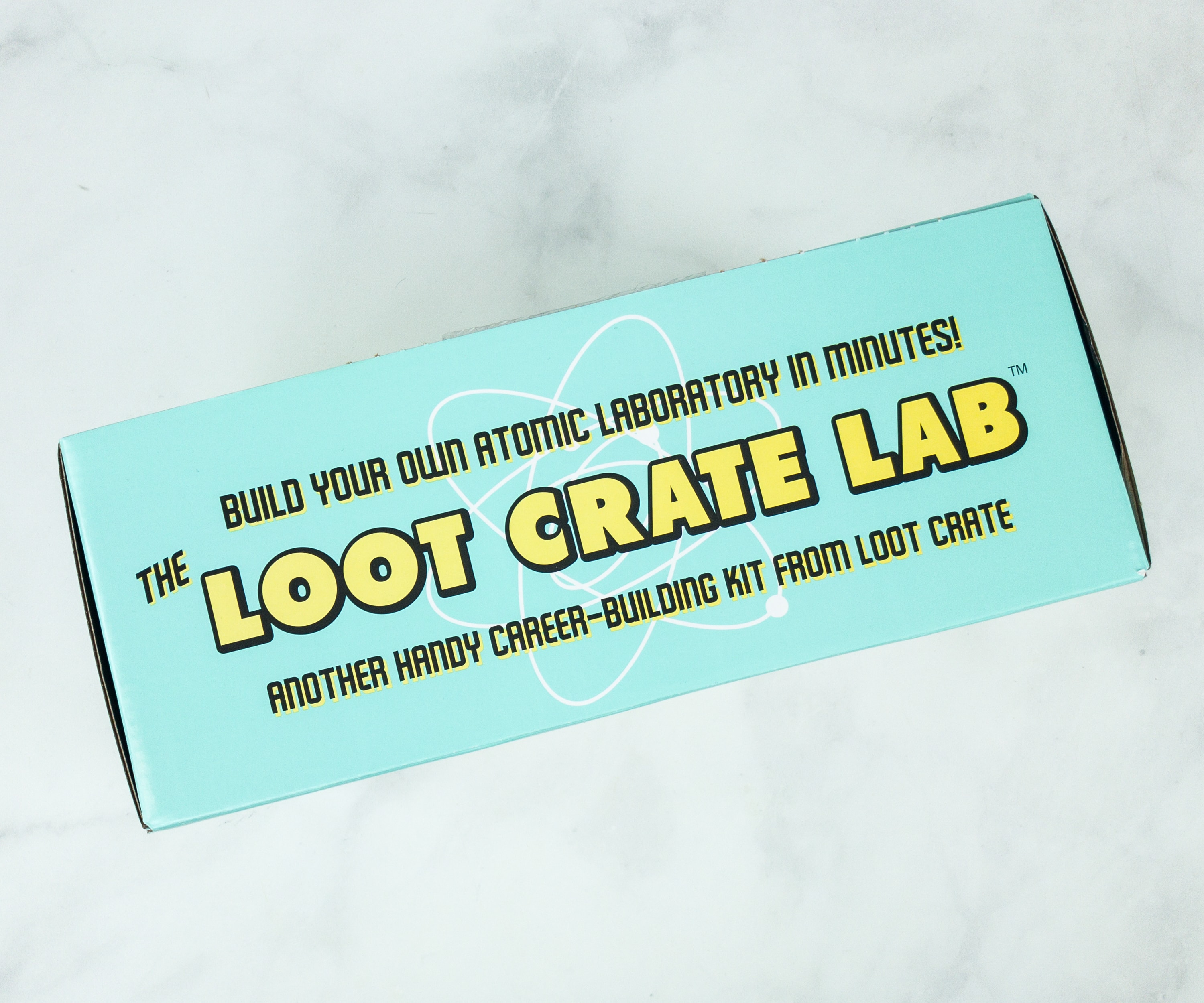 Every side of the box lets you know that this month's box is a career-building kit!
It also illustrates how your lab will look like once you started with the experiments.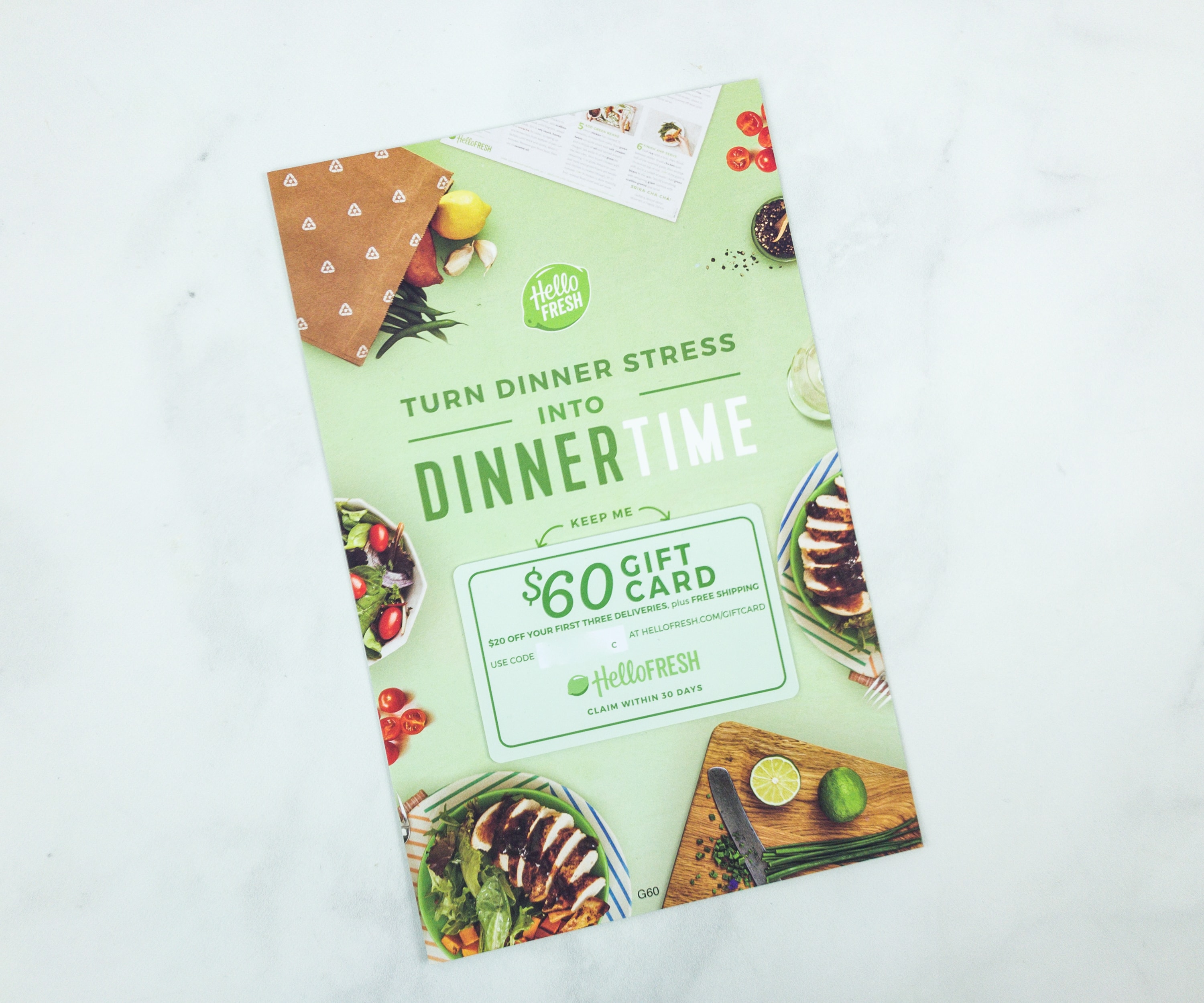 There's a $60 gift card you can use at Hello Fresh. But you can just visit and subscribe using this link and still get $60 off your first 3 boxes, $20 each box schedule.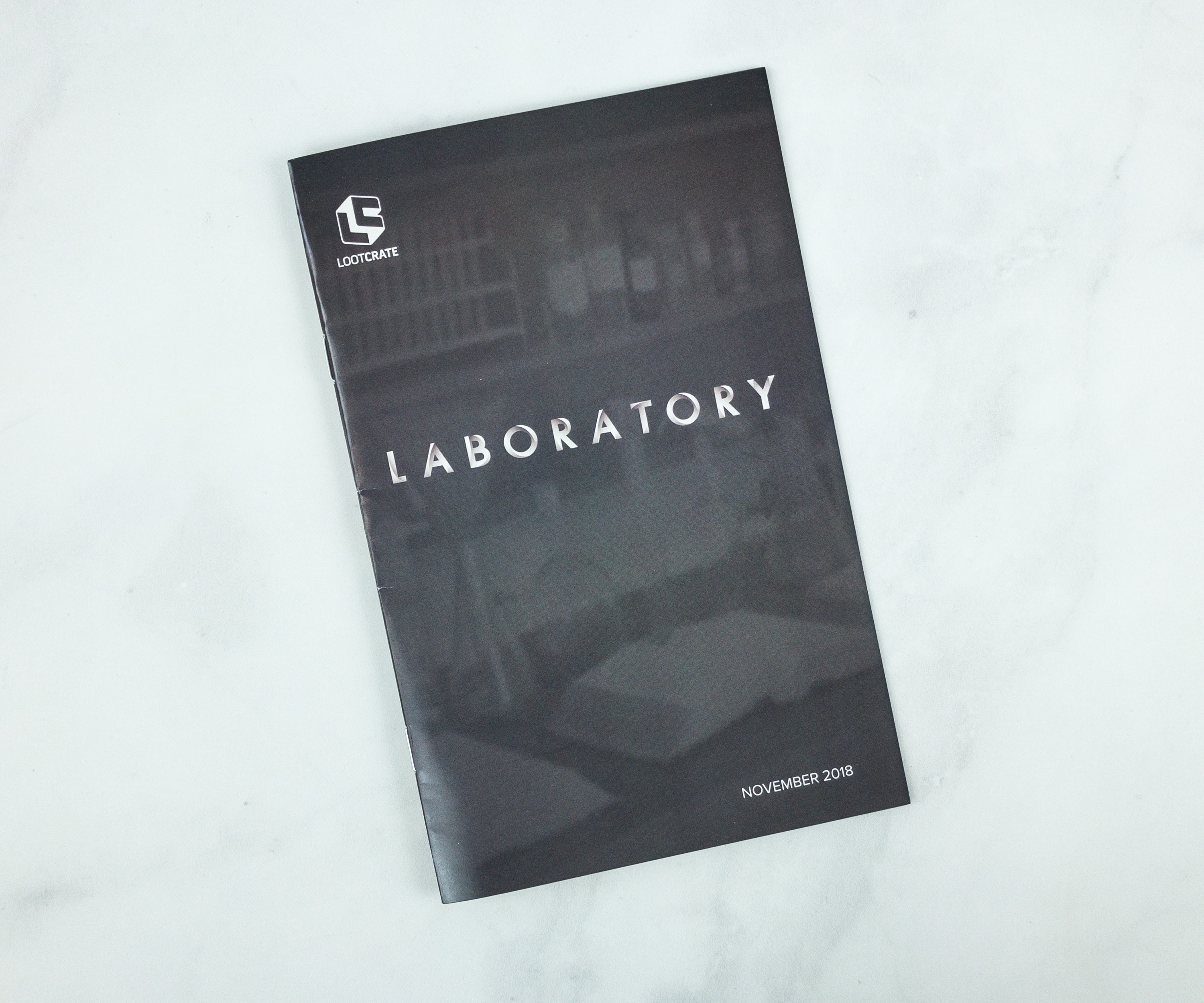 Loot Crate also comes with a mini mag-like booklet. It's nice to see the return of the booklet!
Inside the booklet, there's a short description of this month's theme!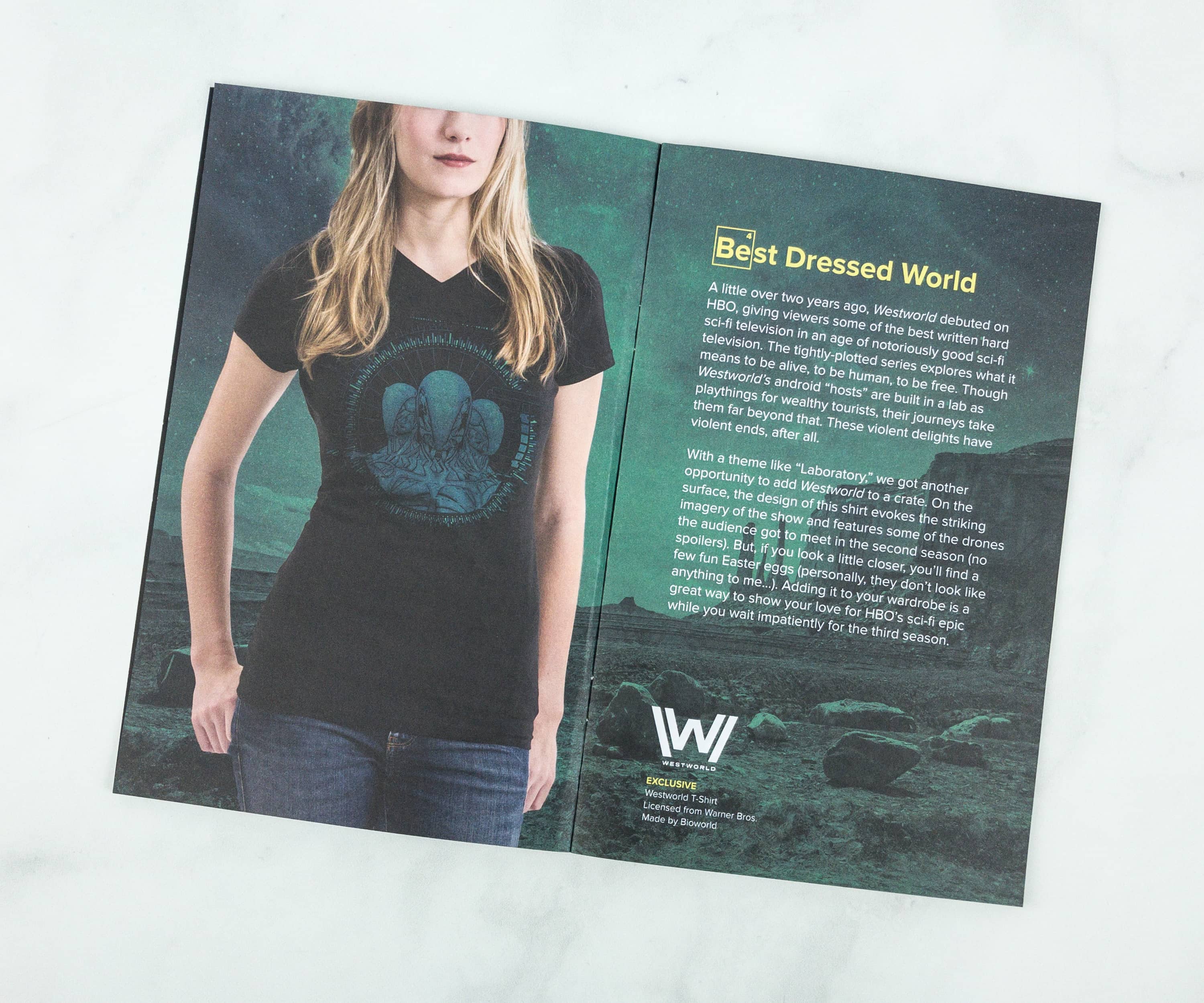 Also inside, all the items included in the box are given 2 pages for photo and description.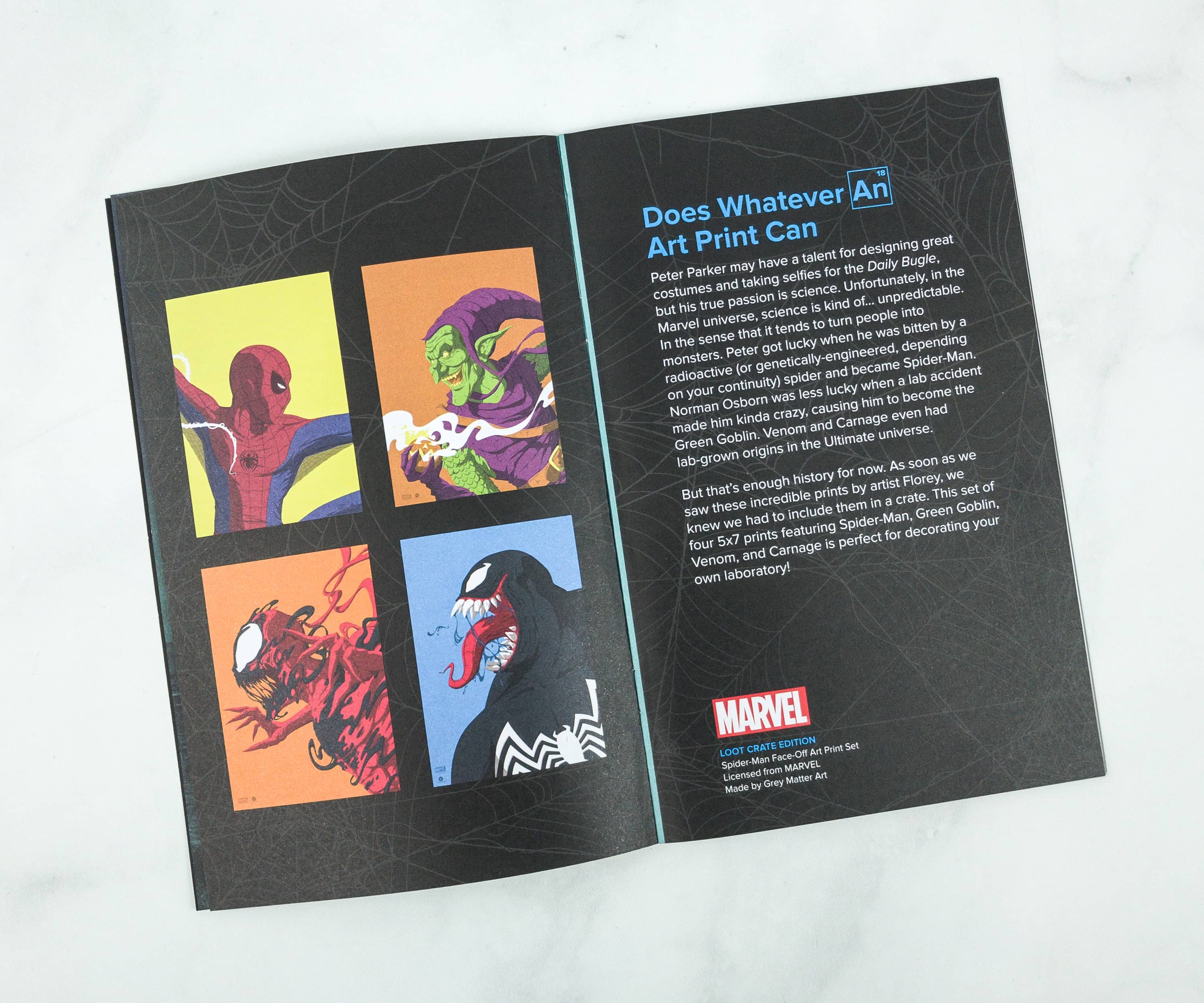 There are high-quality photos plus some useful information on each product.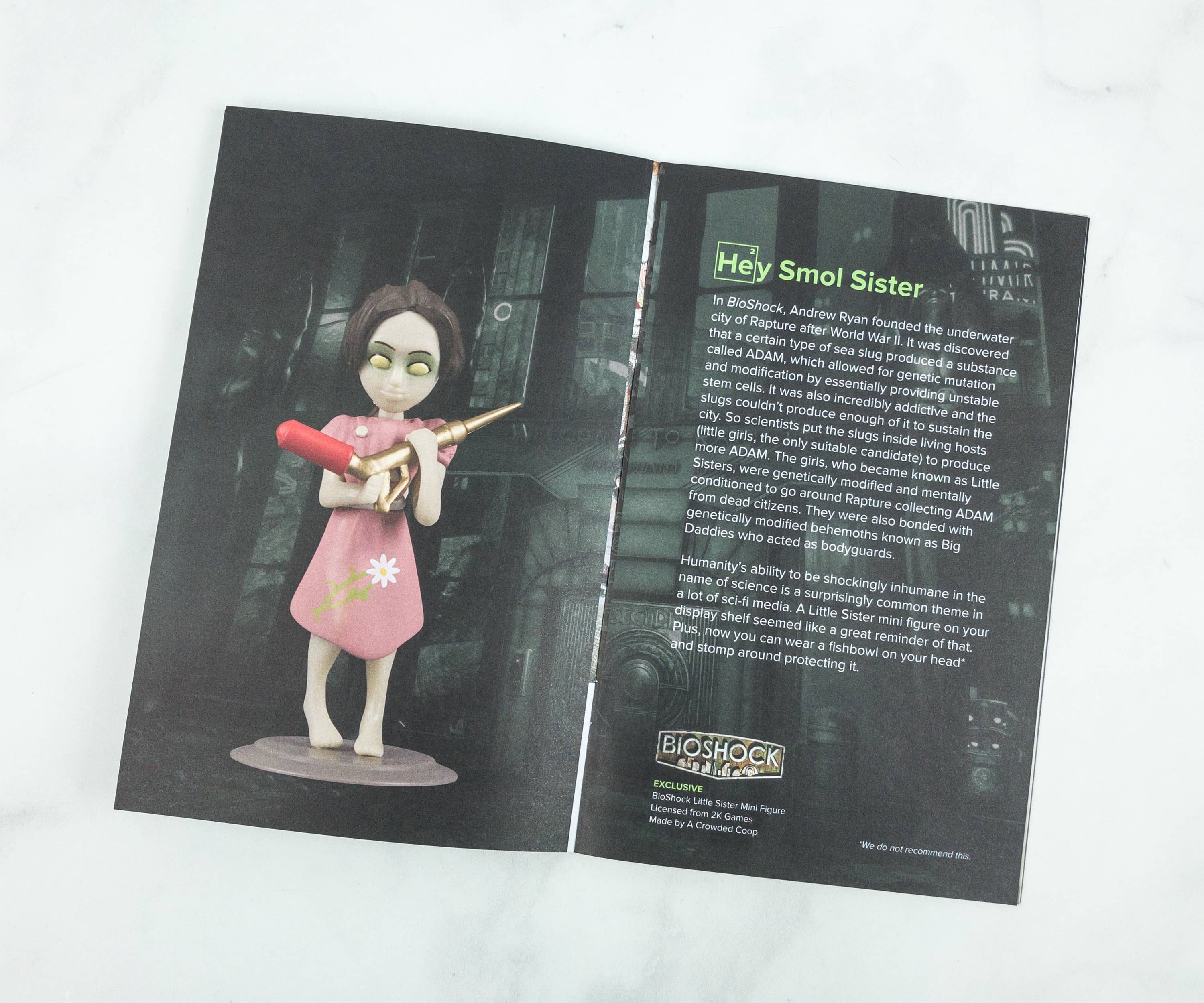 Like this one, there's a full page for the figure, and the other side tells us more about the Smol Sister.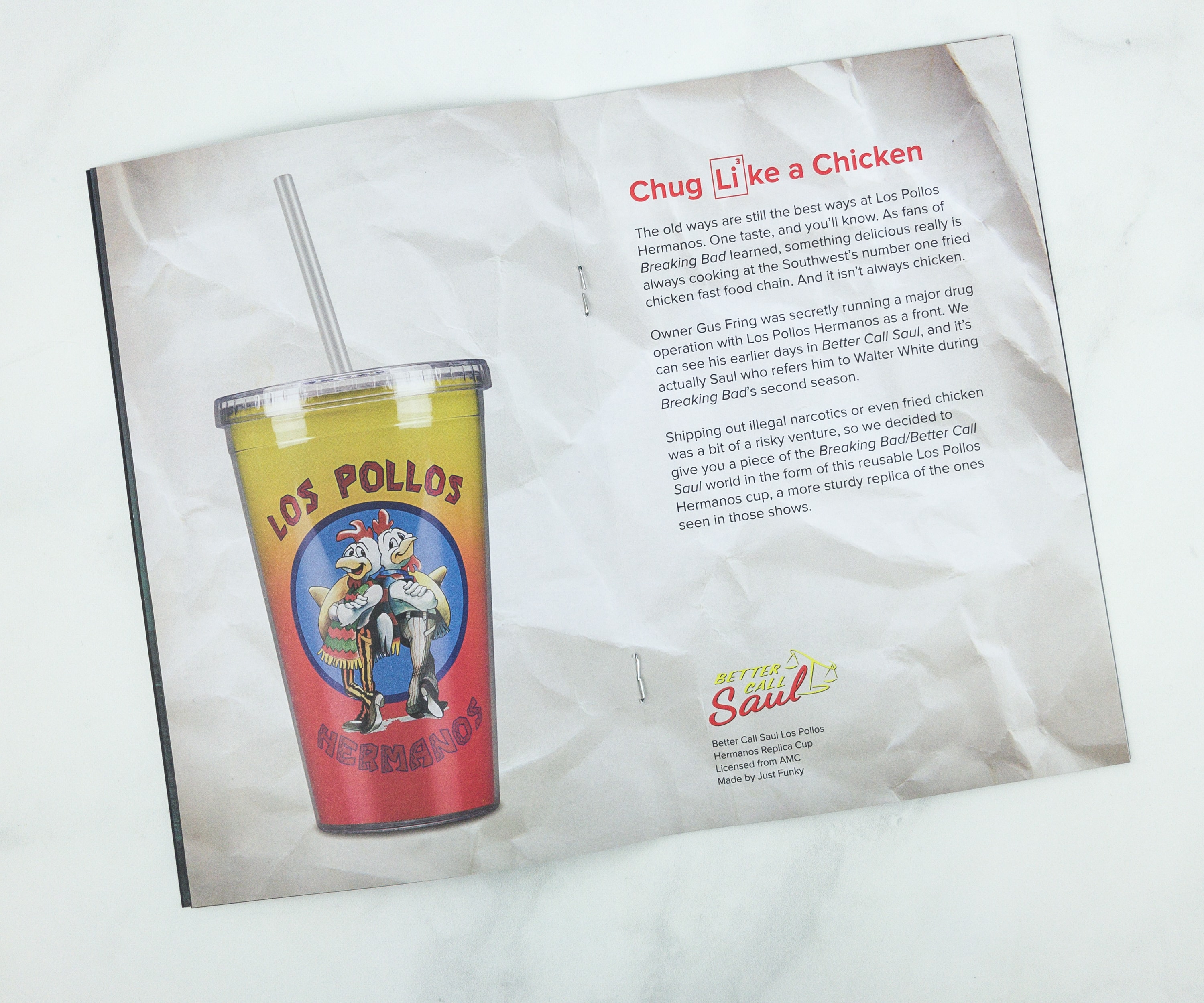 Better Call Saul will make you chug like a chicken too with this cup!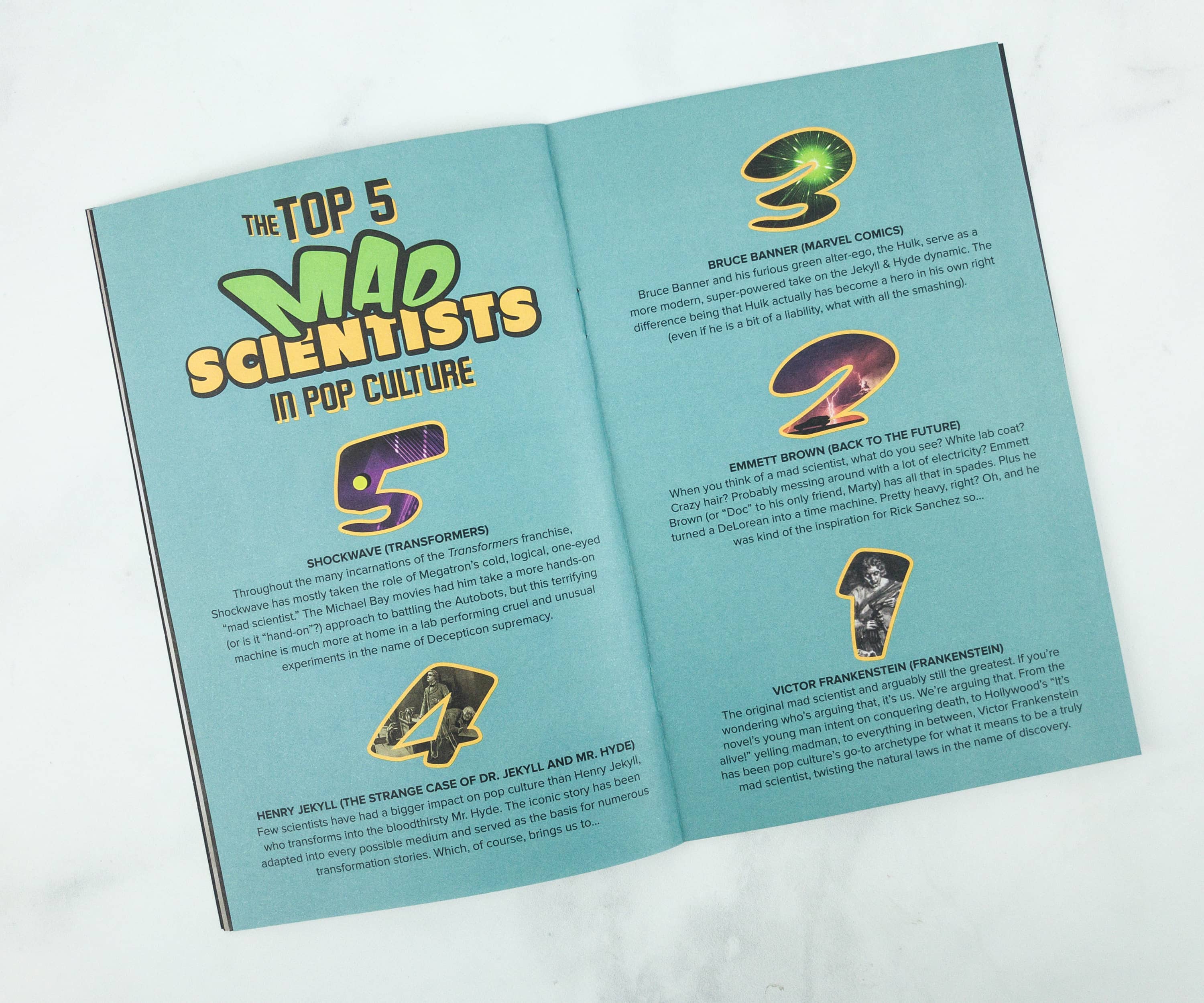 The booklet also listed the top 5 mad scientists in the pop culture!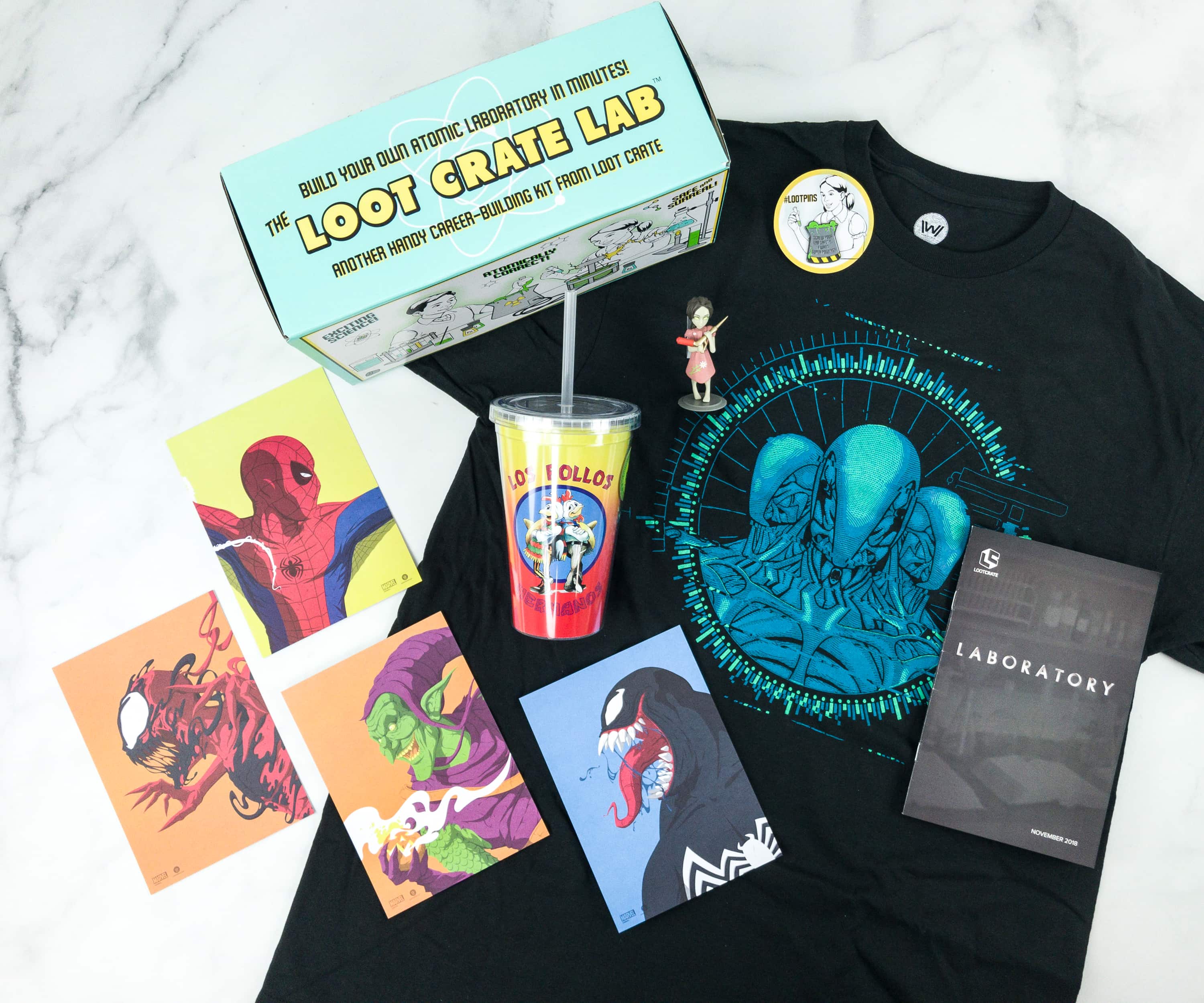 Everything inside my November 2018 LootCrate Box!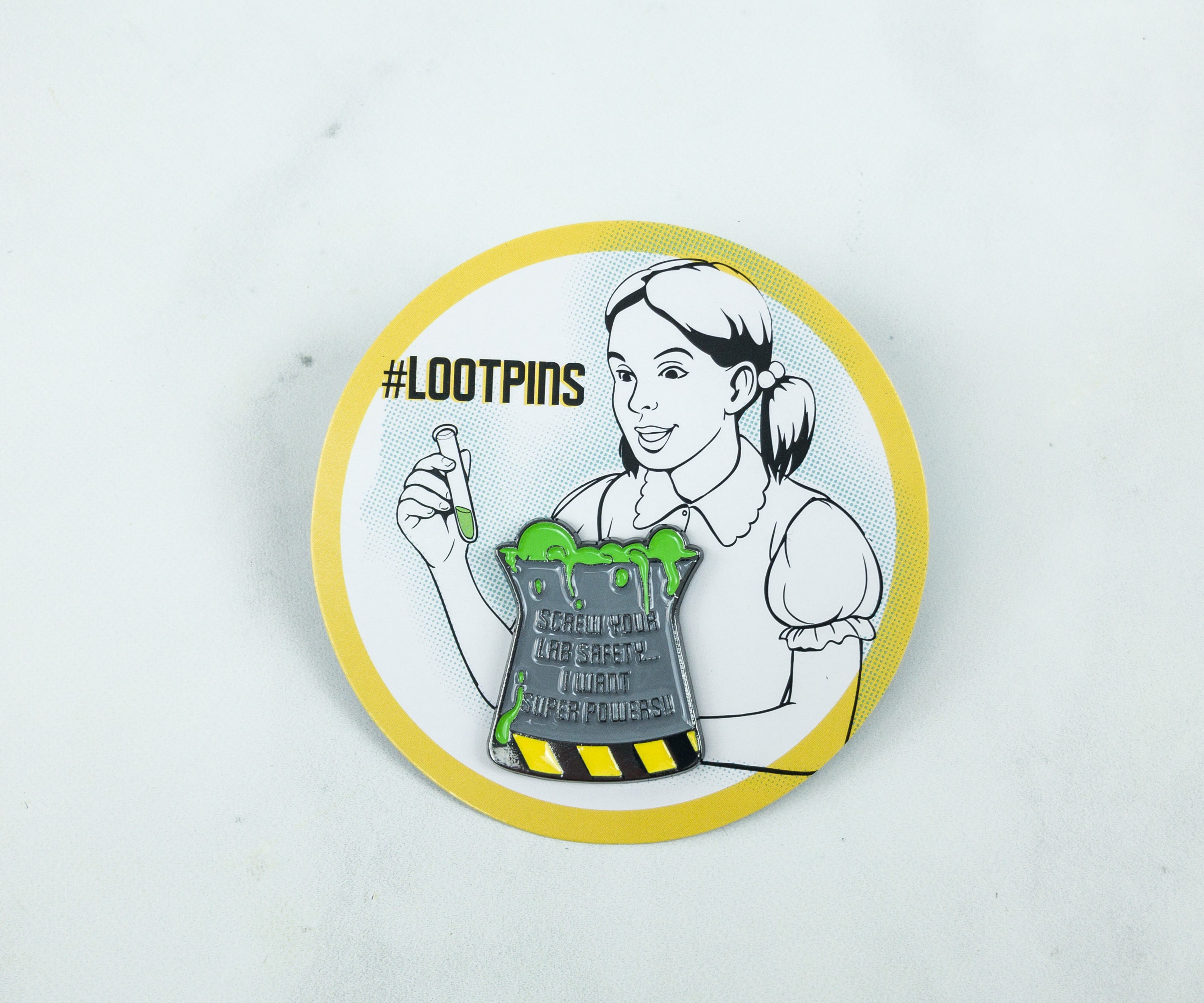 Lab Safety Pin. This month's featured pin is a lab safety pin… Or I must say, it opposes the lab rules as all we care about is to have some superpowers!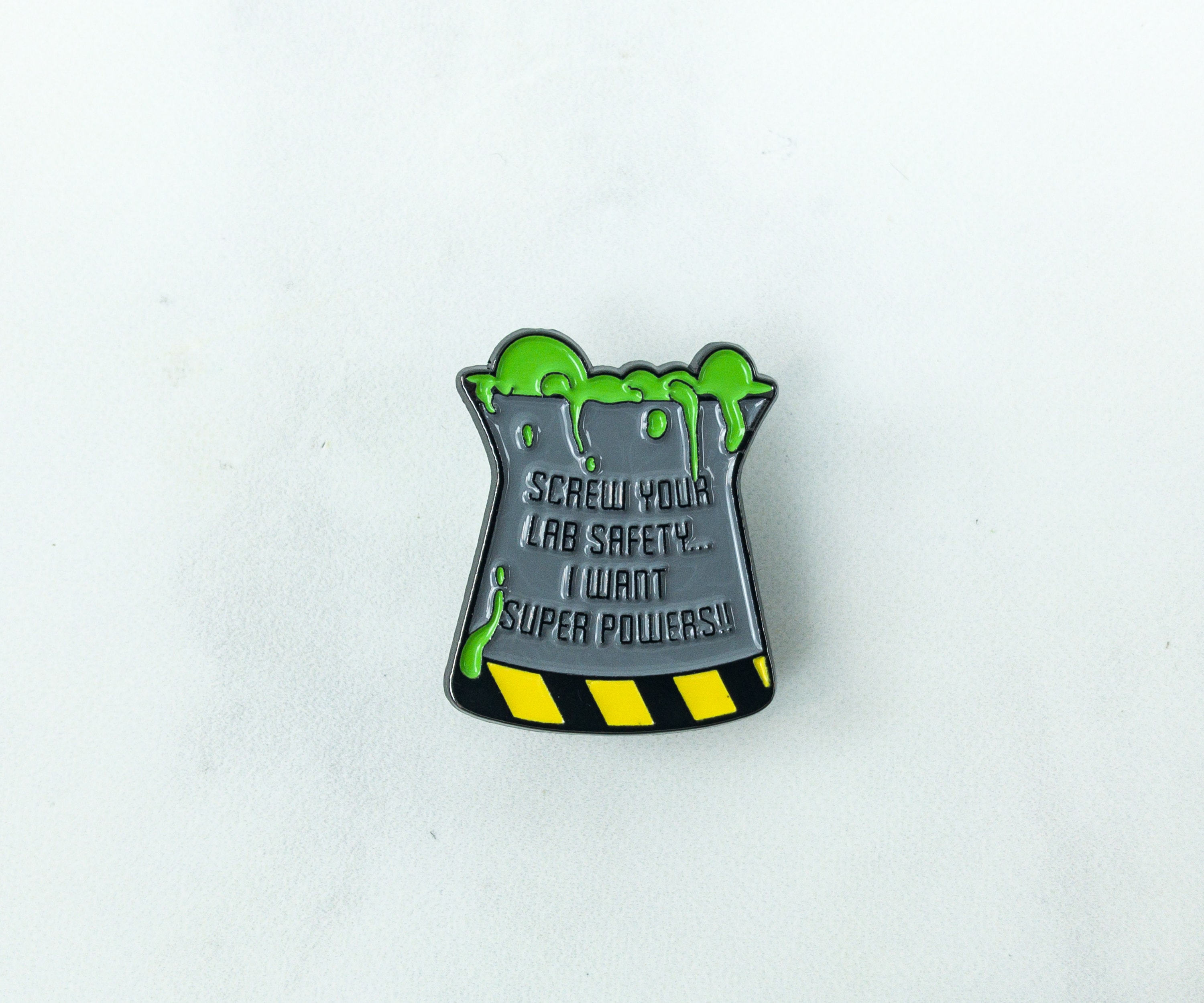 It's a dangerous beaker with some bubbling green liquid content that looks so dangerous… but might hold the key to those coveted superpowers!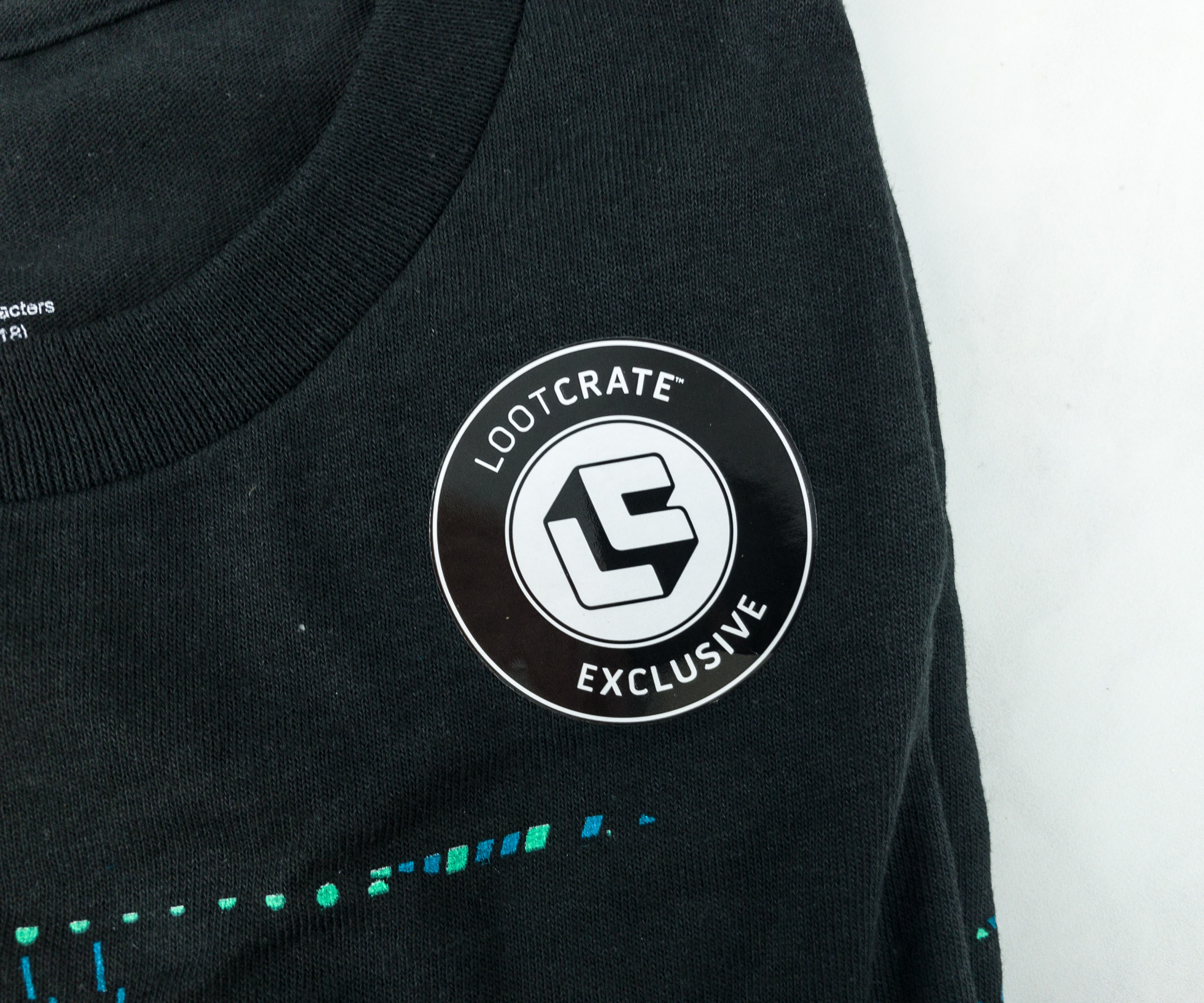 Westworld T-Shirt. West World graces this month's exclusive shirt. West World is a Sci-Fi TV show that features a futuristic park looked after by robotic "hosts" that attend to the wealthy guests' profligate desires.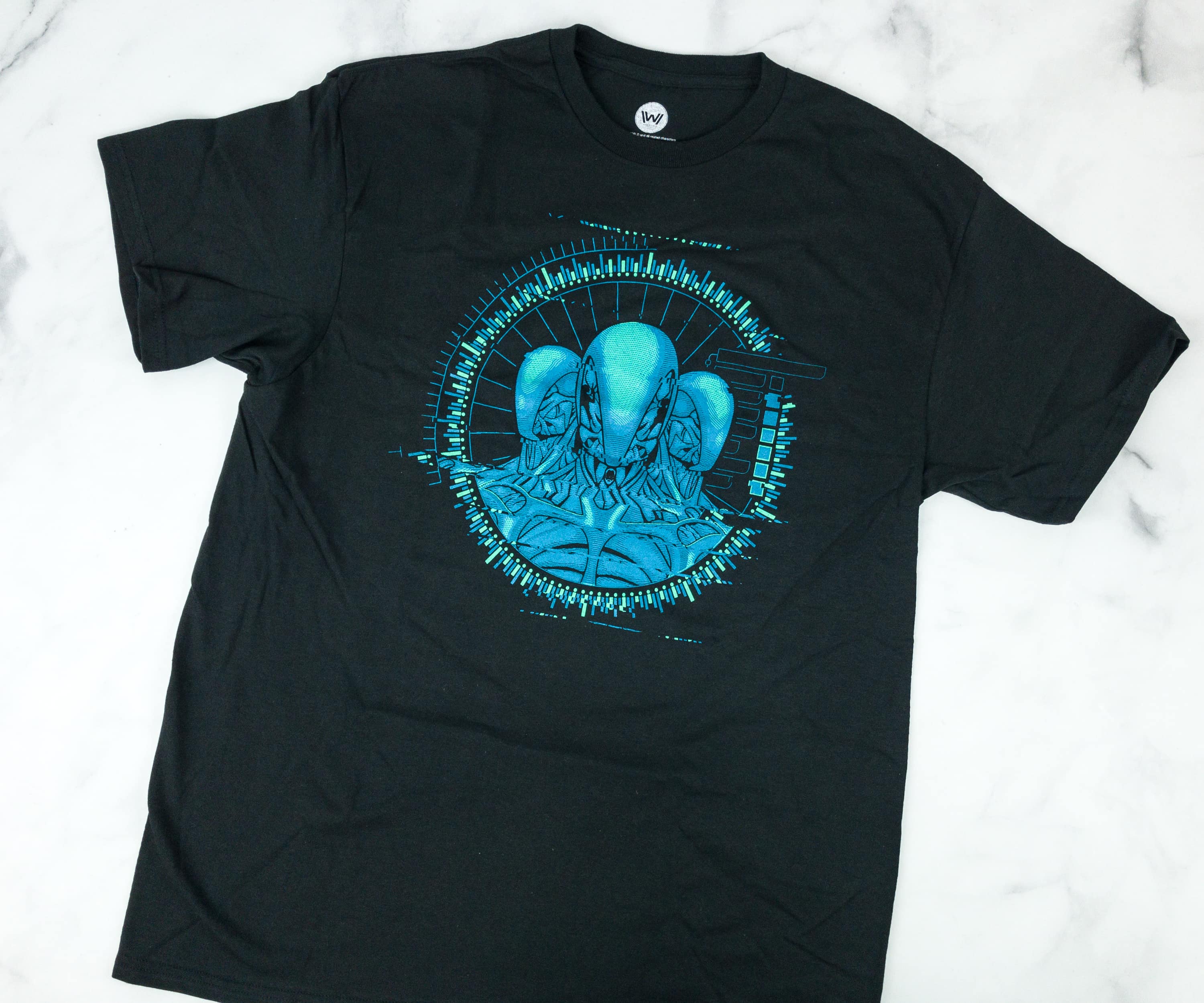 The shirt came in black and paired with blue and some green prints. It actually looks like the design came out of somewhere other than WestWorld, as it reminds me of other extra-terrestrial shows… Well, I have to see season 2 to know more.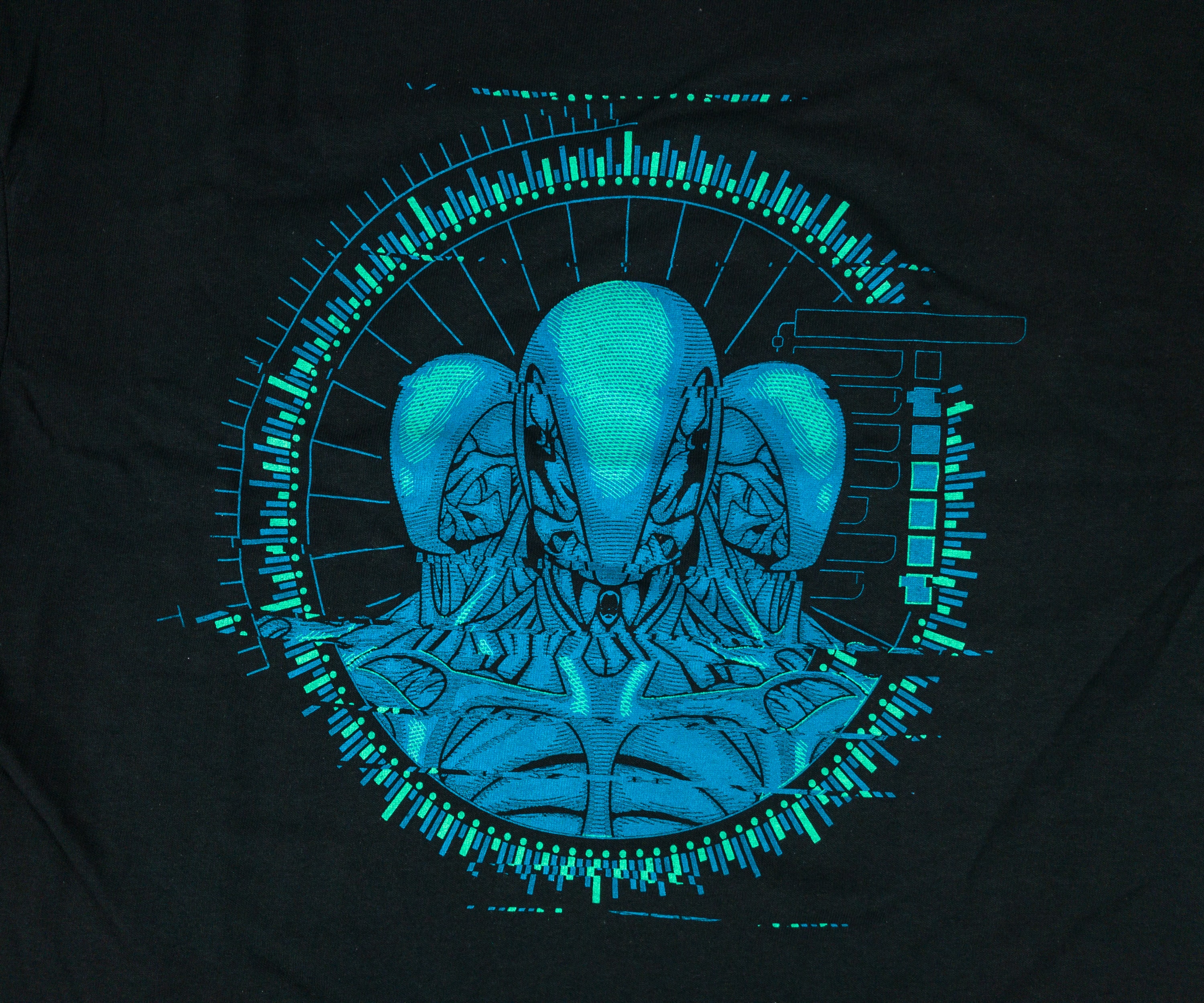 The print features… I guess it's a three-headed drone? Or it just seems like that as the drones' lower body isn't shown. The drone hosts are faceless characters on the show that spend most of their time lurking around a secret underground bunker, and they look really terrifying!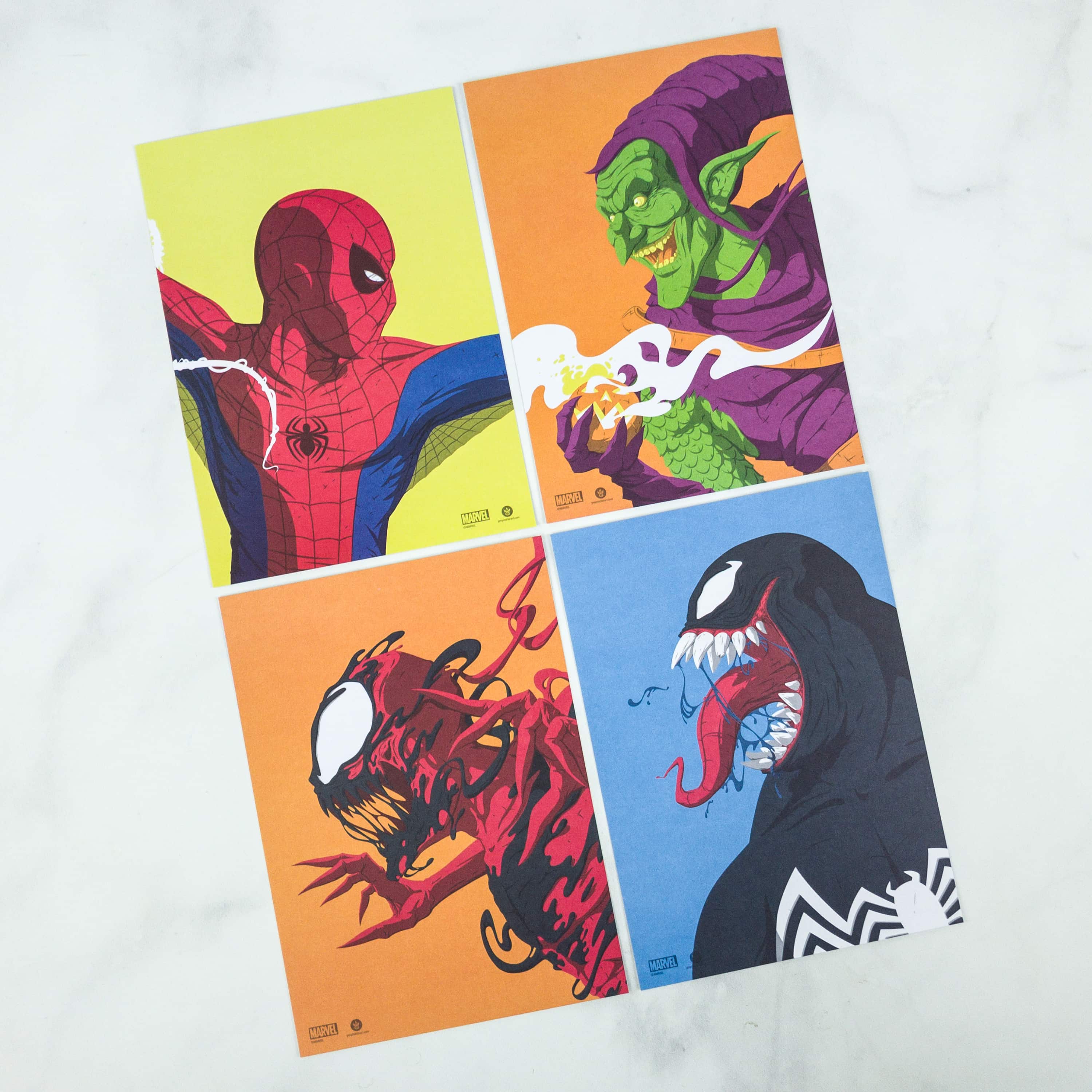 Spider-Man Face-Off Art Print Set. The art print set features Spiderman, the Green Goblin, and the symbiotes Carnage and Venom. You can display them separately or all together.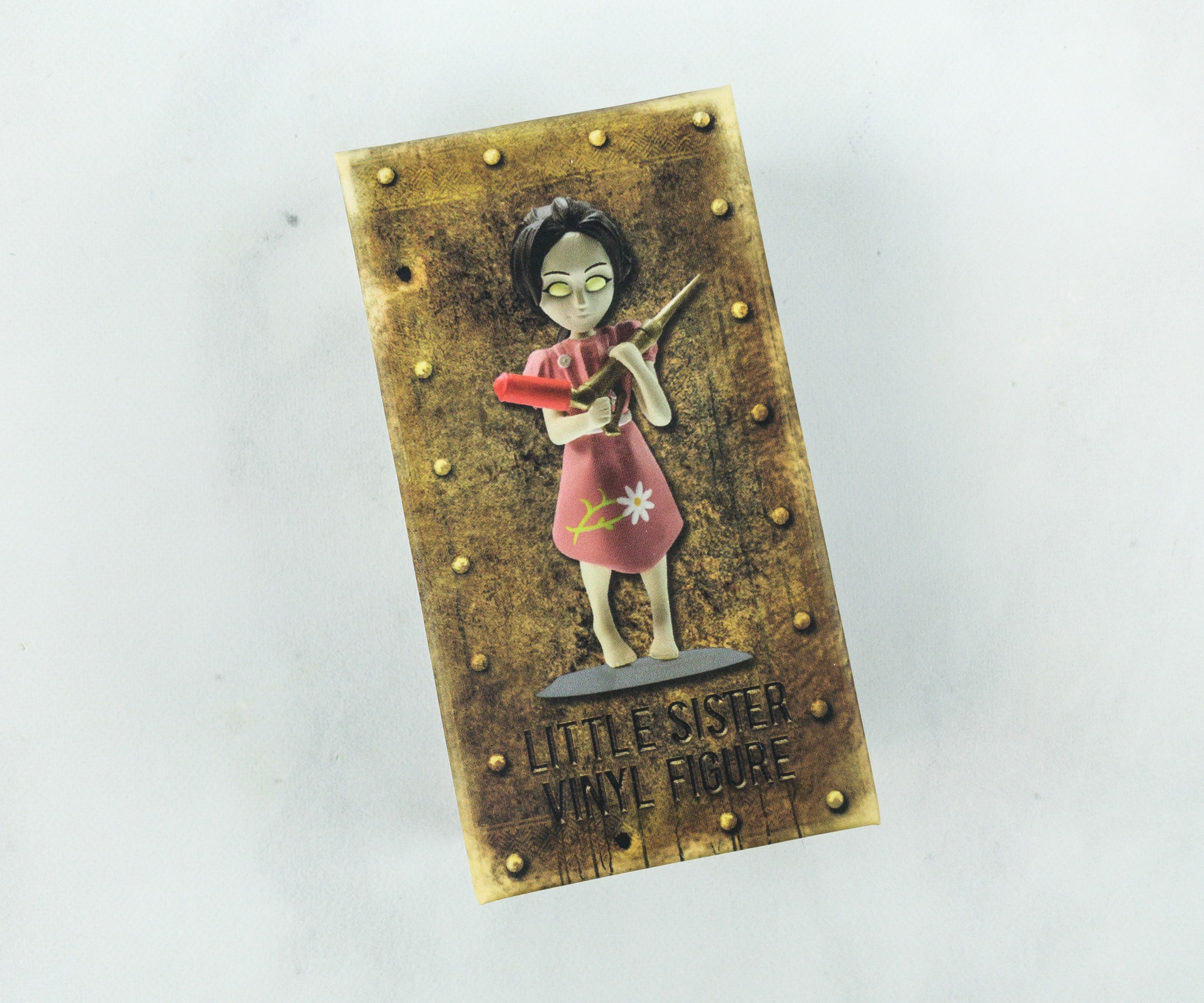 BioShock Little Sister Mini Figure. The vinyl figure's box looks awesome like it just came out of the game!
Little Sisters (originally named as Gatherers by the game developers) are young girls who have been genetically altered and mentally conditioned to reclaim ADAM from corpses around Rapture. Little Sisters are almost always accompanied by a Big Daddy. They generally are immune to damage, outside of being "harvested", and have no offensive abilities. Attacking them, however, will incur the wrath of their Big Daddy protectors.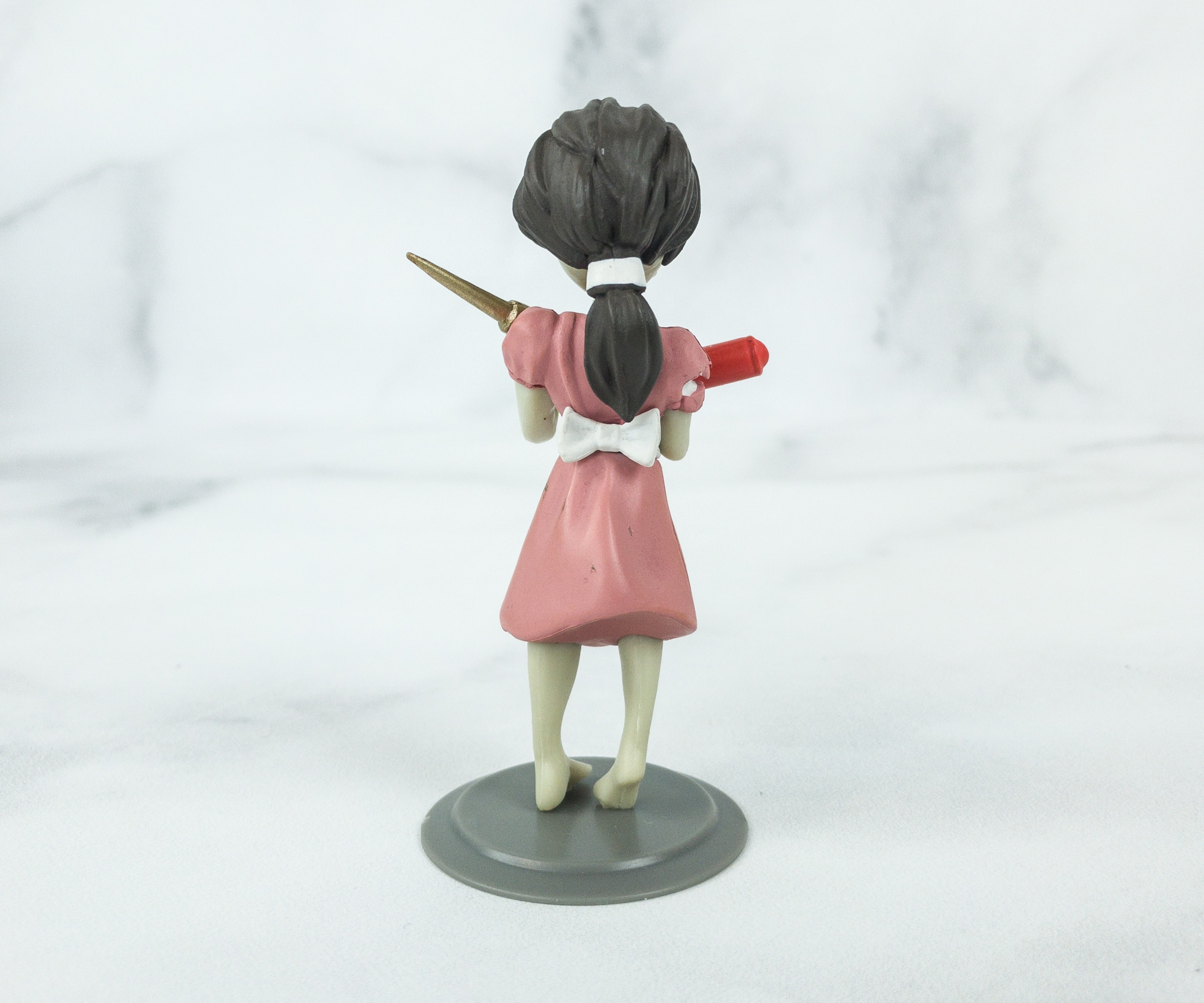 This little sister has her hair tied in a ponytail and wears an adorable pink floral dress. The eyes are really terrifying and she's holding an ADAM.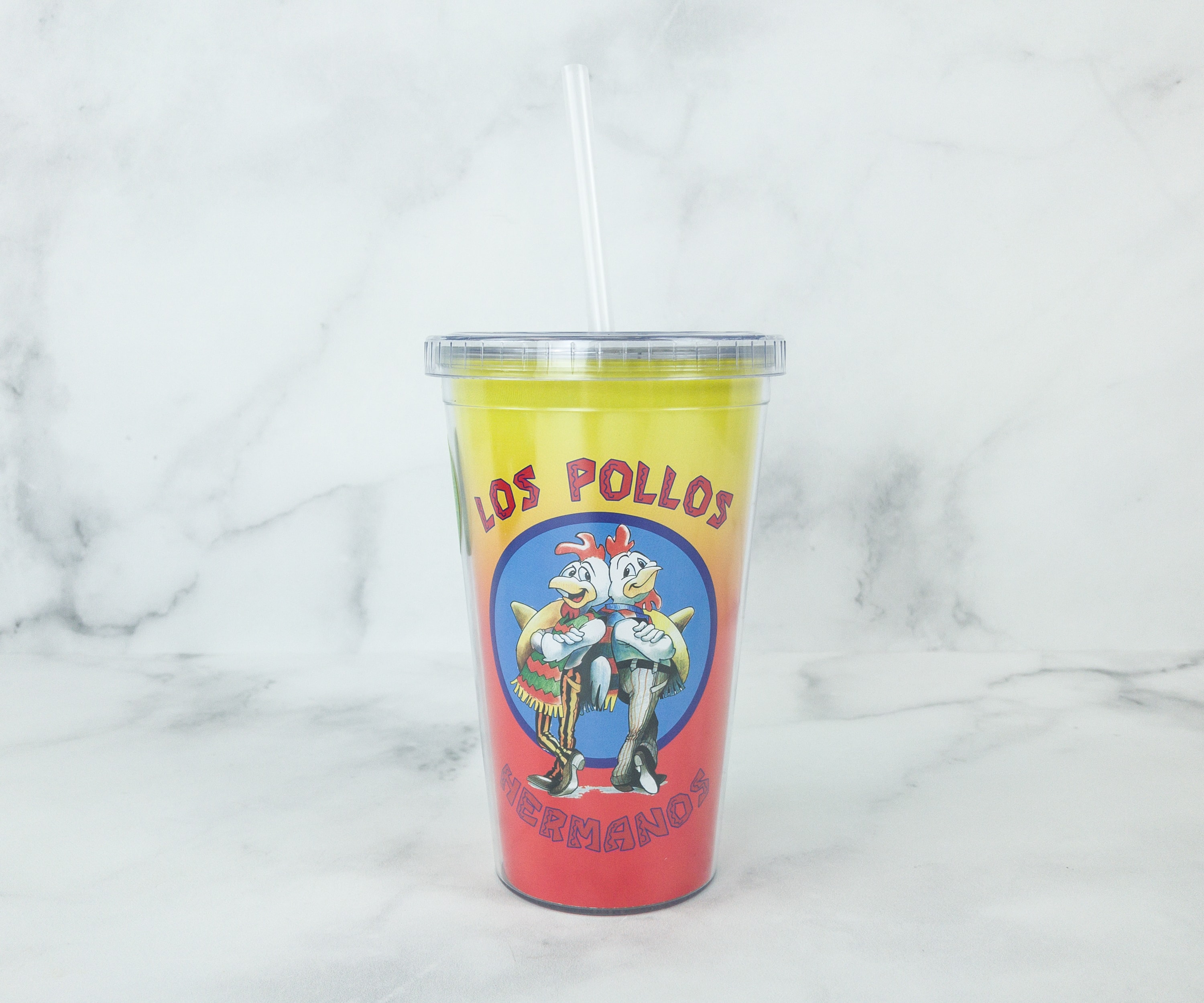 Better Call Saul Los Pollos Hermanos Replica Cup. Los Pollos Hermanos is a fast food chain that operates in Southwestern US and specializes in fried chicken.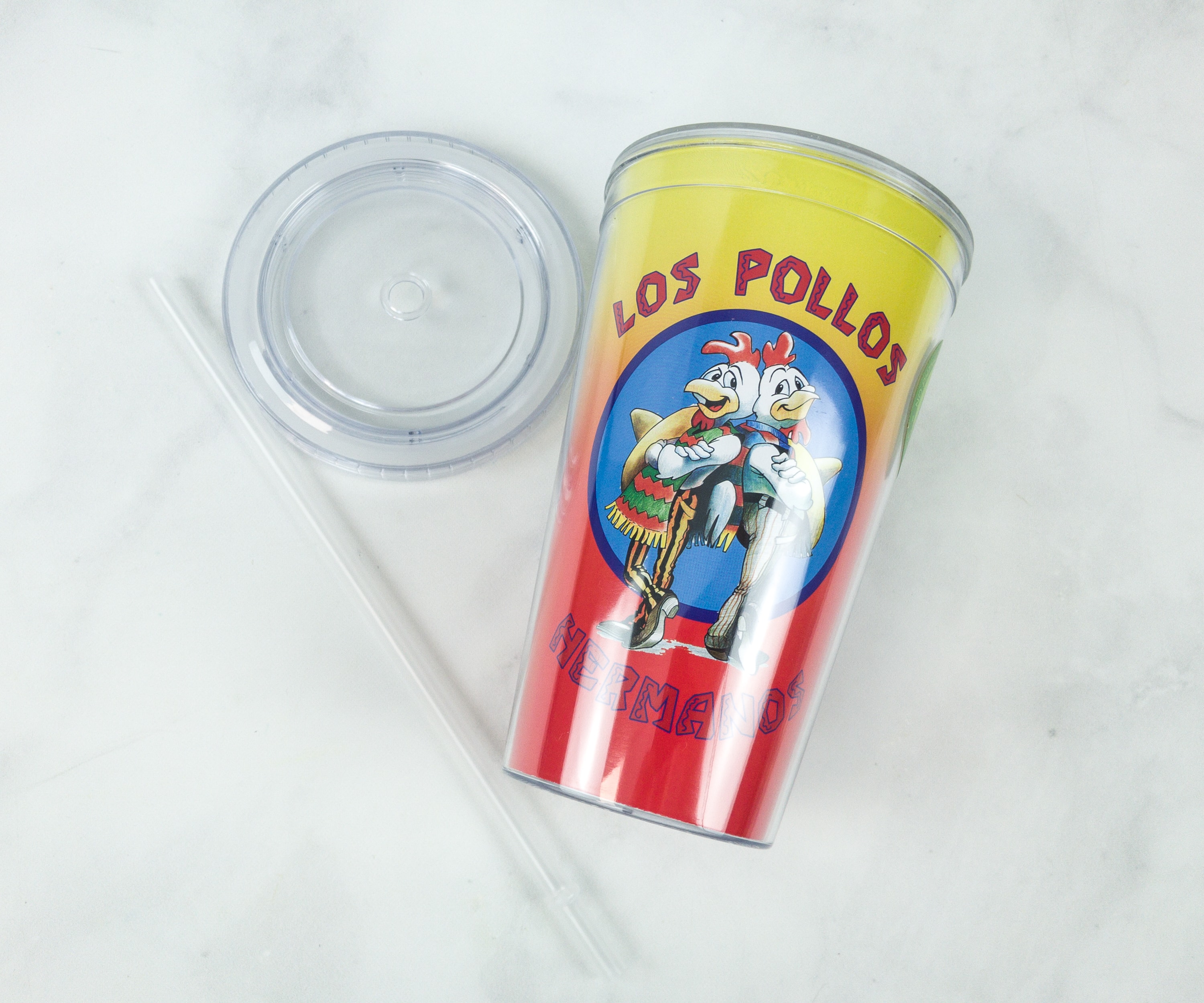 The cup also came with a lid and straw! Just add some ice and drinks, and it will feel like you're part of Breaking Bad/Better Call Saul enjoying their famous fast food restaurant!
My lab is full this month! All the experiments were a success in the Loot Crate Lab! I actually like this box with all the cool inclusions. The pin is awesome, I agree to screw the rules and just get that superpower… There are some experiments that go wrong but had a cool outcome, like some villains on our favorite superhero shows. For this curation, I love the shirt ! The vinyl figure can also serve as a reminder to us humans of the outcomes of inhumane acts that results in disaster. I am definitely looking forward to more fantastic stuff from this box – hopefully on time!
What did you think of this month's Loot Crate?