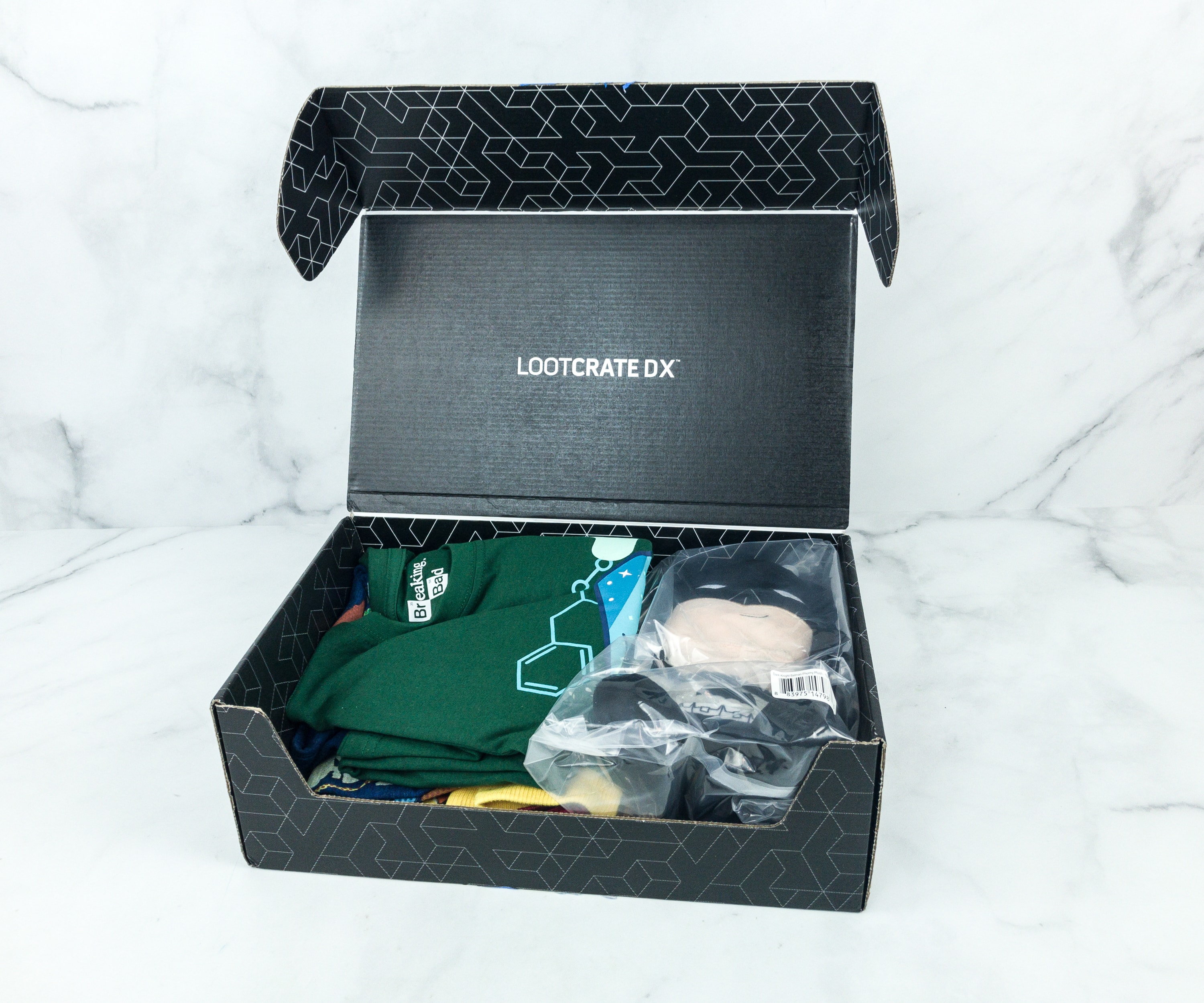 Due to a delay, the shirt was not included in the Loot Crate DX November 2018 Subscription Box  – but FYI, it finally arrived.
DEAL: Save $5 on your first month with coupon code hellosubscription (or save 10% on your entire subscription!).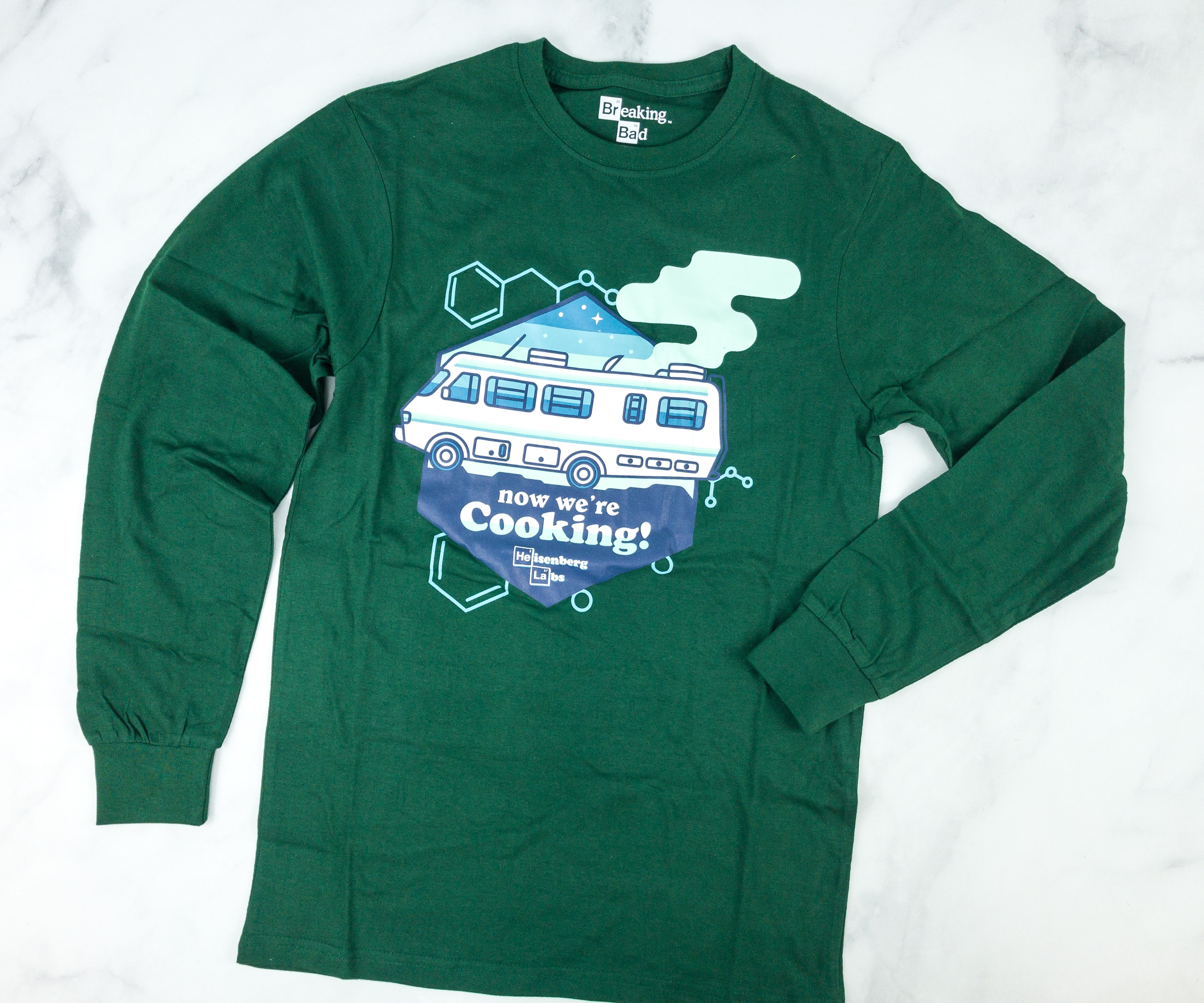 Breaking Bad Long Sleeve Tee. As promised, the shirt was shipped separately, and our long wait is over and worth it! The shirt is fantastic! This also came just in time where I usually layer some of my clothes to combat the cold the winter brings!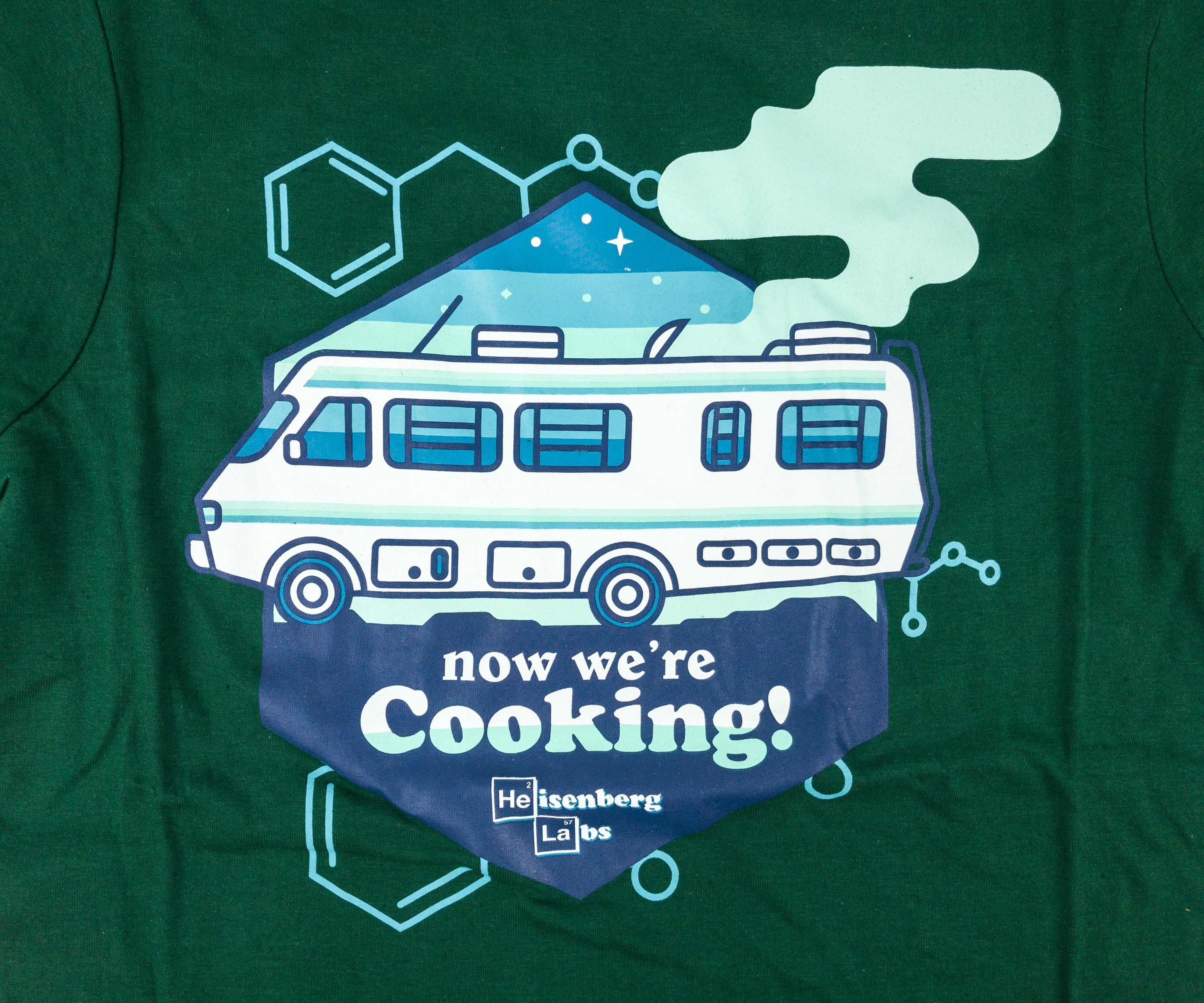 It features the rocking RV, and I love the "now we're cooking" statement printed on it. And that Heisenberg Labs lettering with the first two letters appearing like elements in the periodic table, geeks and scientists will definitely love this shirt's design!
It's always a bummer when something from a crate arrives late. It still came in time for me to wear it for winter, and I love the color of the tee, and the cool Heisenberg Labs-related design.
See the rest of the November 2018 Loot Crate DX review here.