Little Feminist Book Club lets you diversify your kid's bookshelf with 1 to 2 hand-selected books for $19 per month. It is a subscription by age, which you can choose the range from 0-3, 3-7 to 7-9 years of age. You can then choose if you want a monthly ($23/month), or a pre-paid box for 3 months ($63 – $21/month), 6 months ($120 – $20/month) or 12 months ($228 – $19/month). Each box includes discussion questions, parent letter, and DIY ideas.
This is a box that teaches children how to be brave and empathic. It instills to their minds the principle of feminism and that all genders are equal.
This is a review of the book subscription for kids 7-9 years old!
DEAL: Get $5 off anything on LittleFeminist.com! Use coupon code HELLO.
It comes in a simple box with a logo sticker.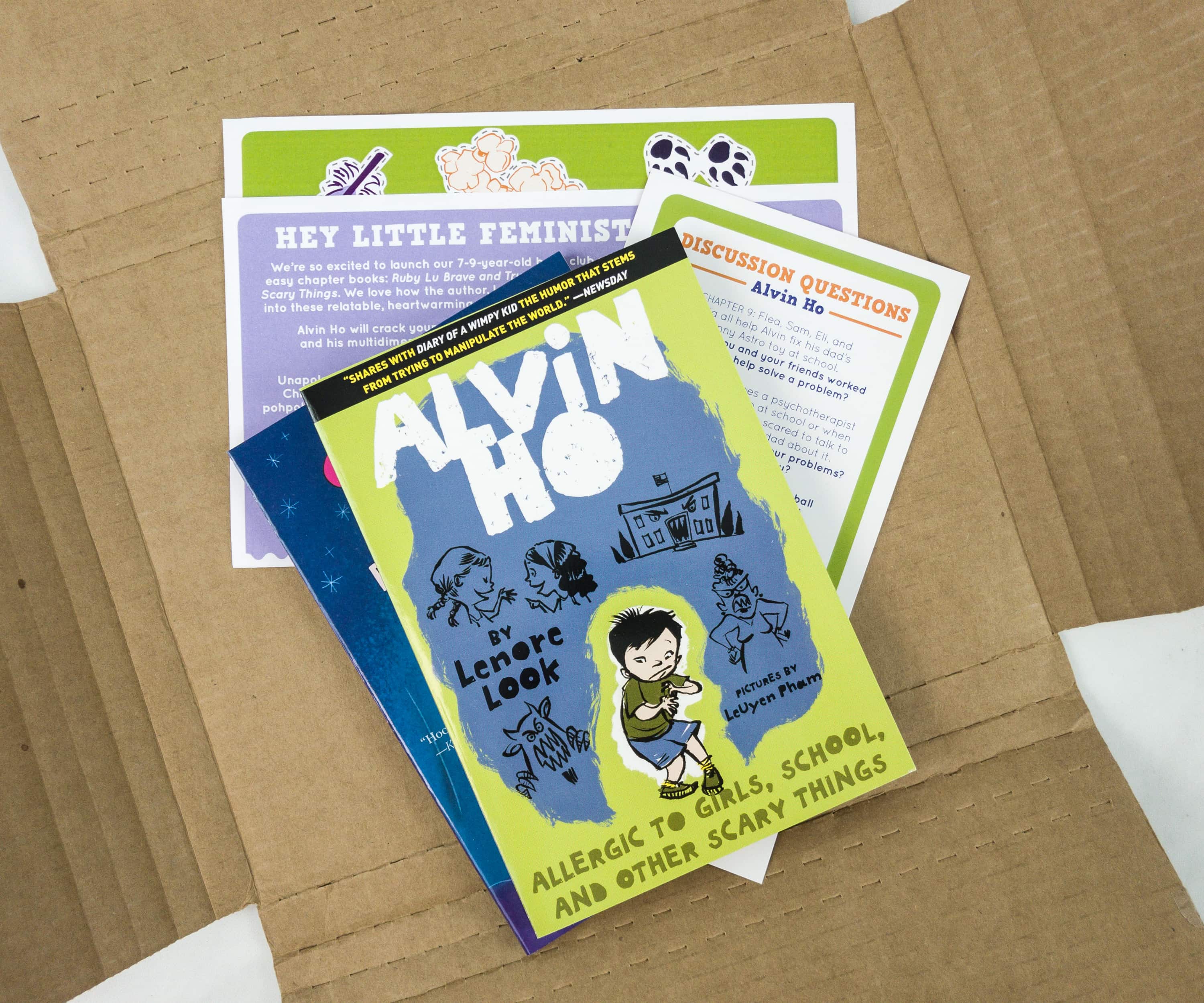 Upon opening, you will see the book and some cards.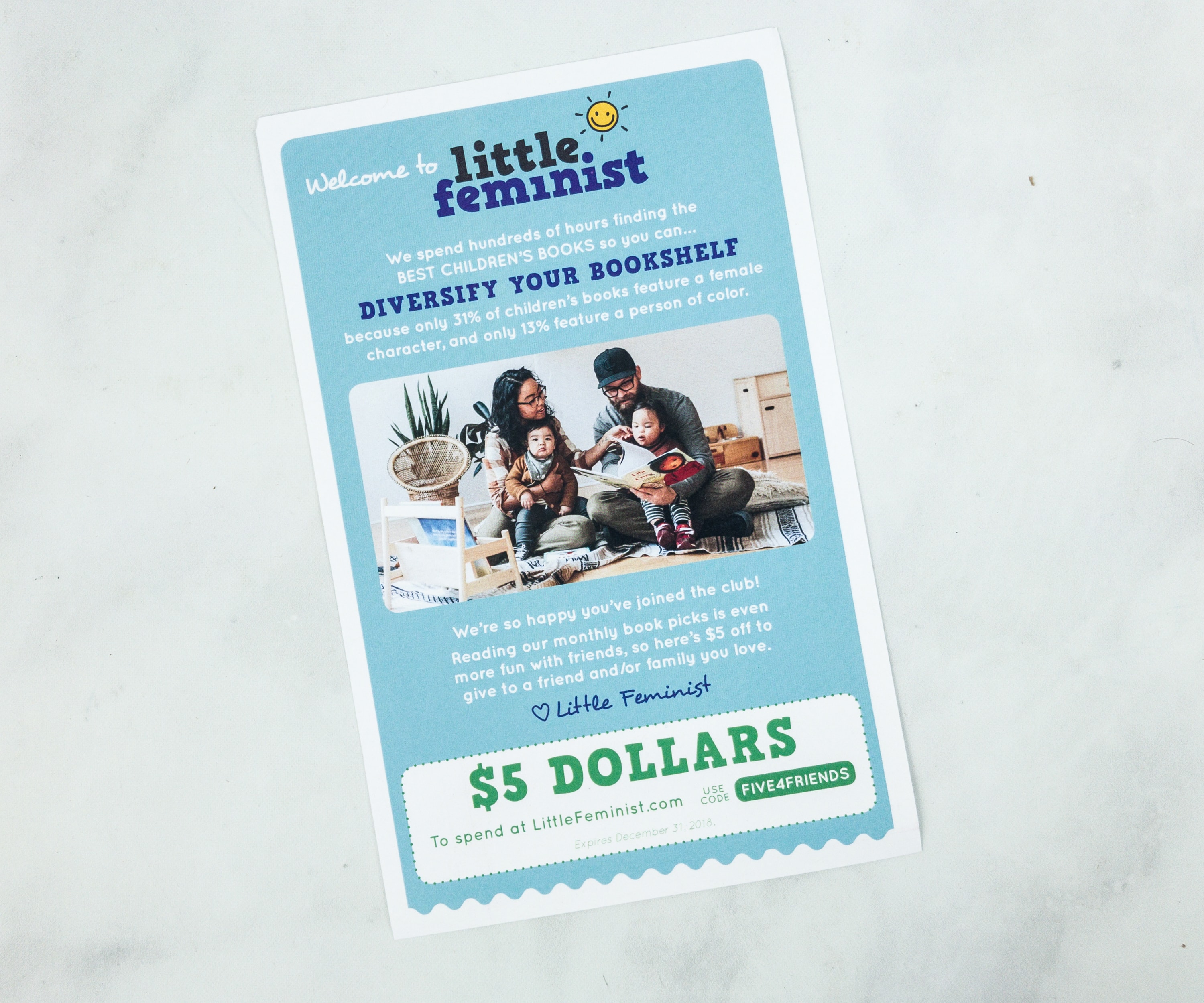 There's a discount card from Little Feminist.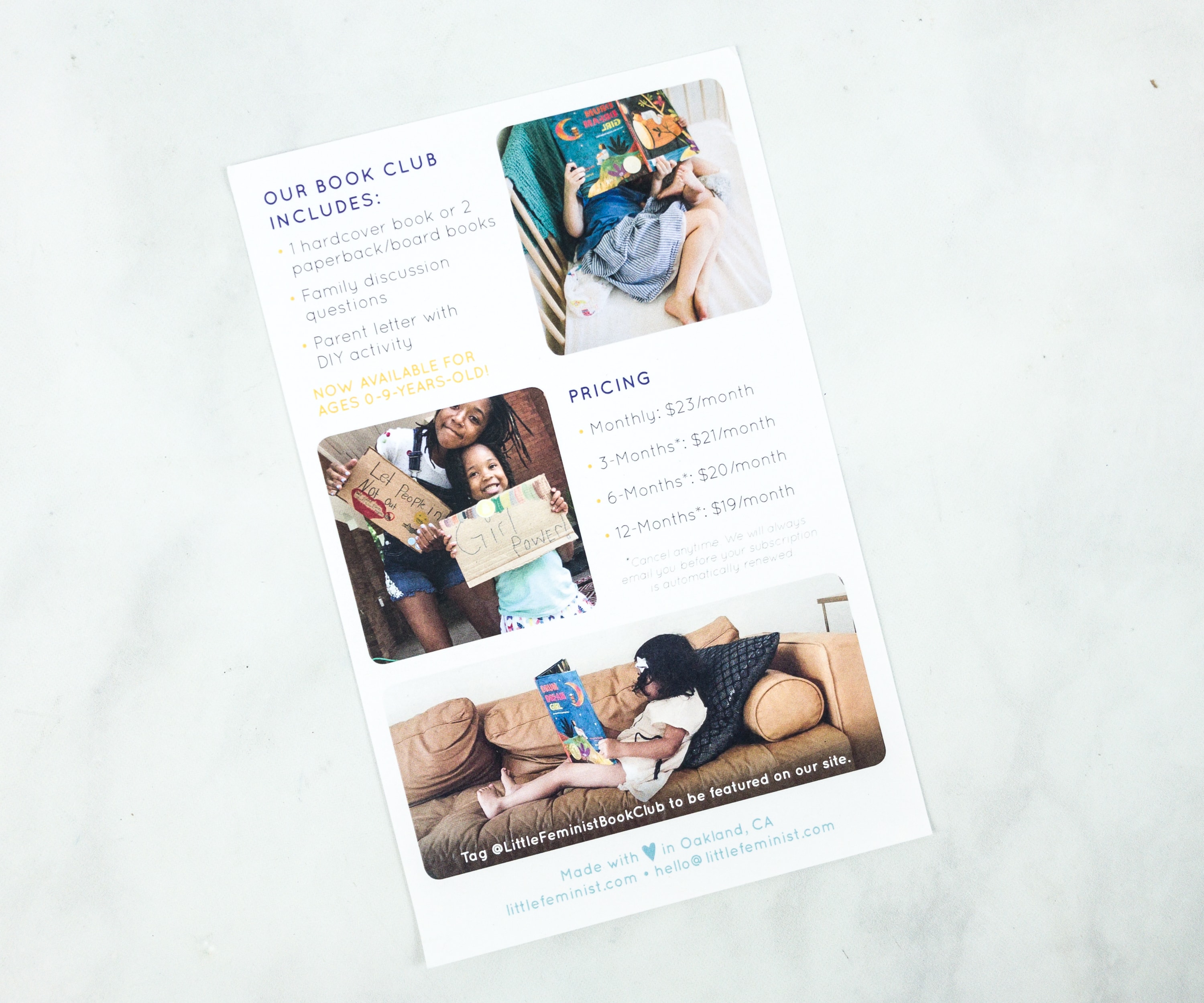 At the back of the card is information about the subscription.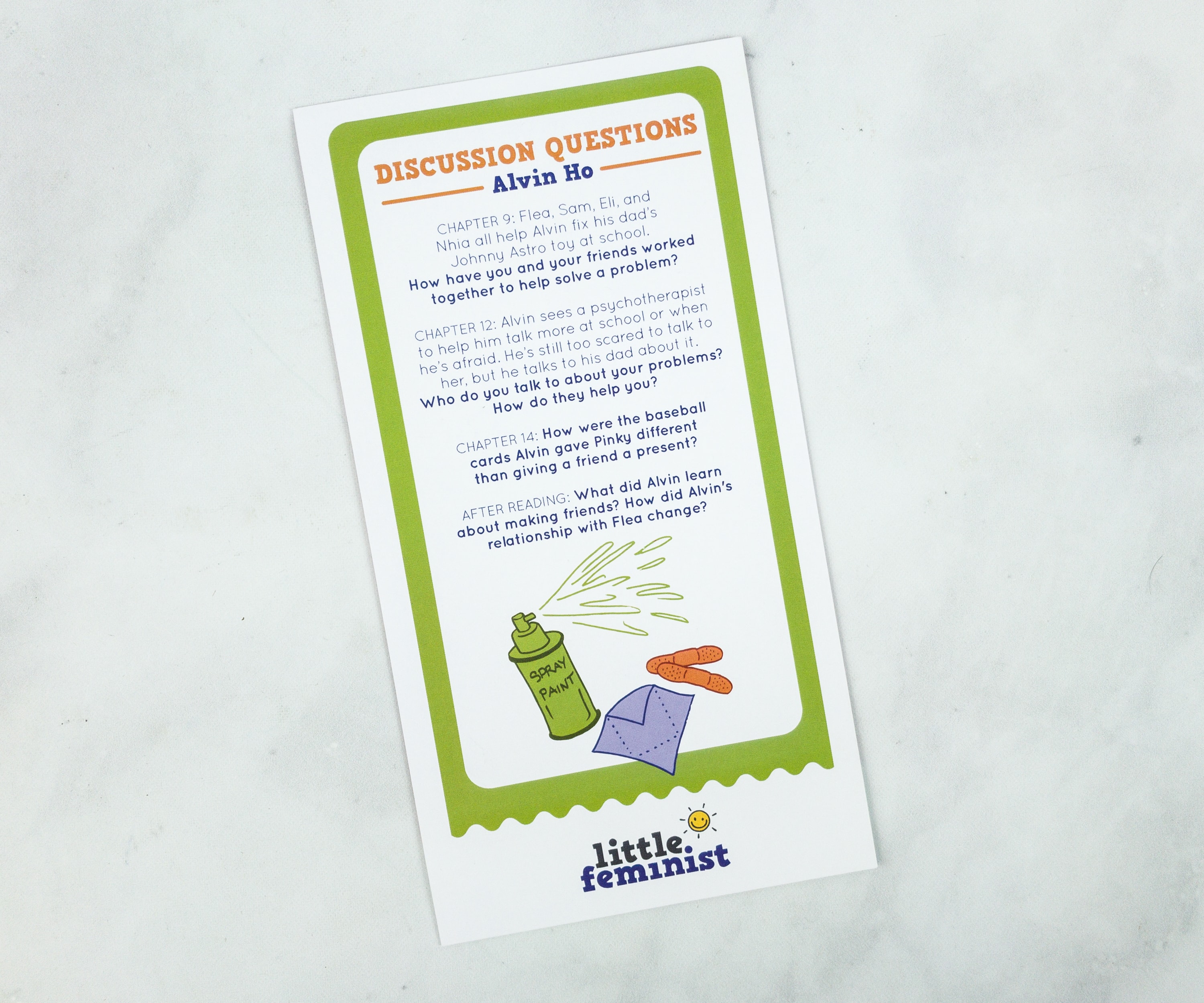 There's also a little bookmark that poses a question for a discussion of this month's book.
I am looking forward to a hearty discussion with my kids after reading the book!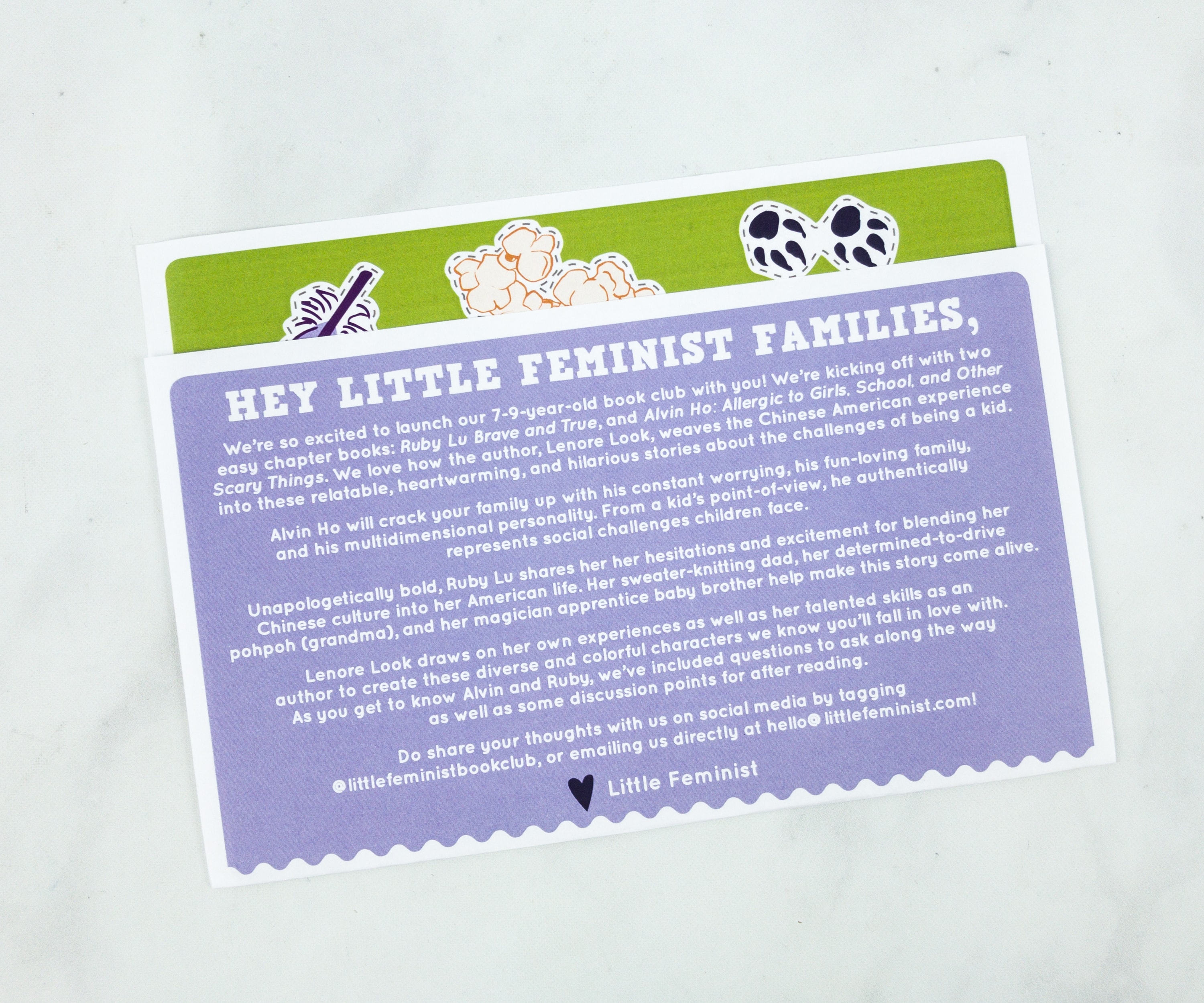 Another card has a note from the Little Feminist team that talks about the chapter books this month.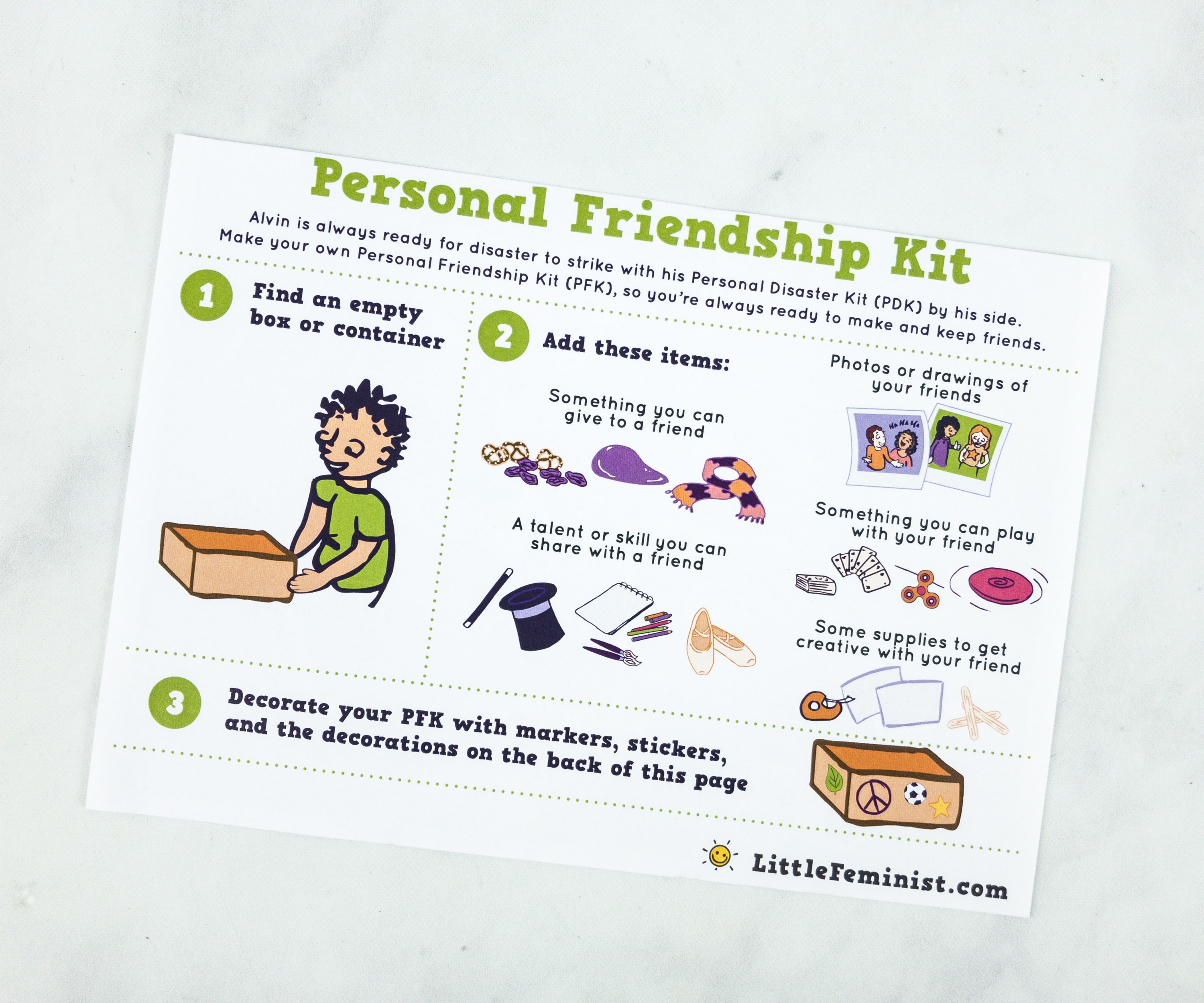 They even provided an activity that gives morals for the whole family! For this month, we will be trying this Personal Friendship Kit, and they already provided the complete materials and an instructions list.
Here's a decor sheet to help personalize the kit!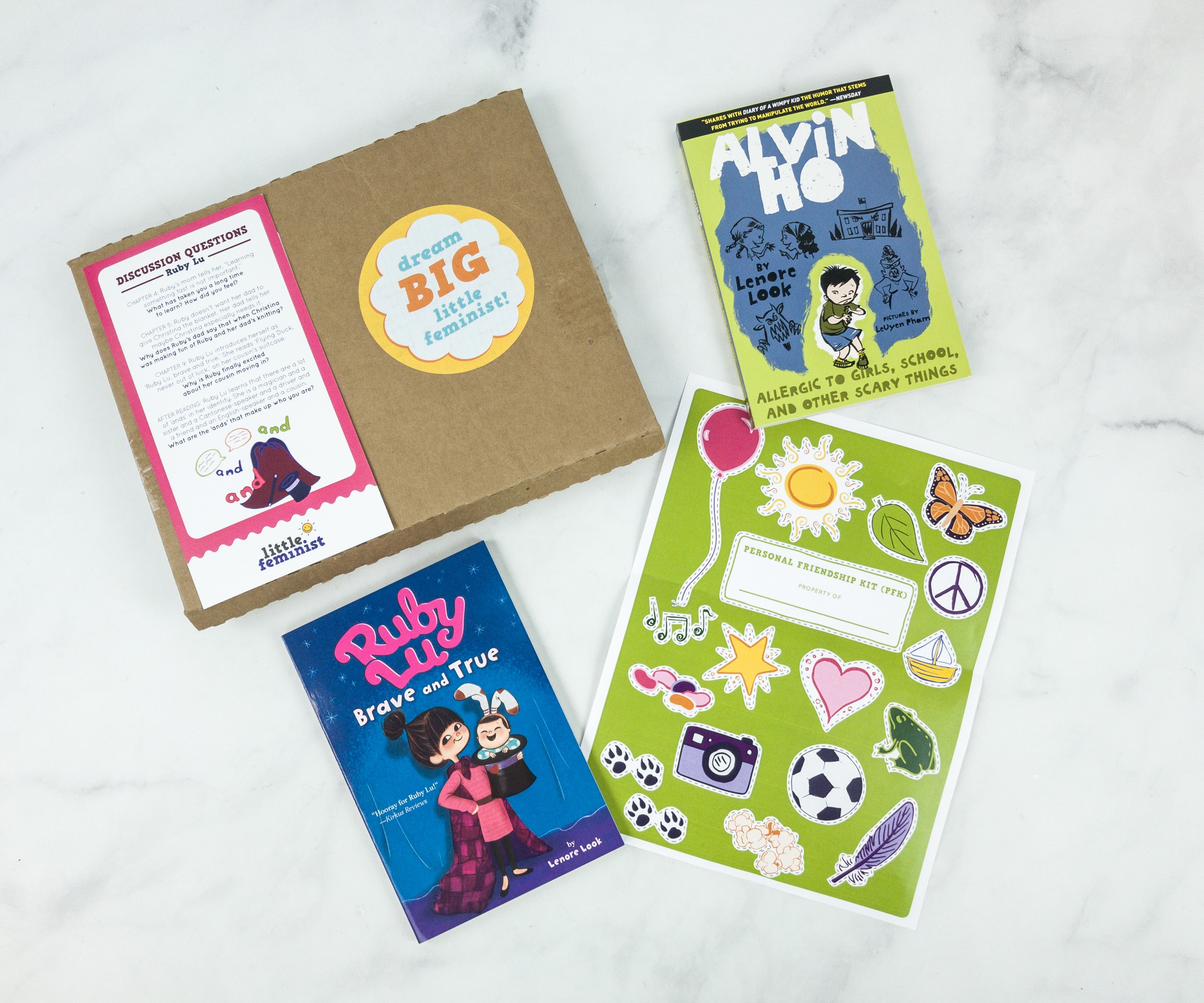 Everything in my box!
Alvin Ho: Allergic to Girls, School, and Other Scary Things by Lenore Look ($6.29) I love that they sent this book, which features a male Asian American character!
Here's the first book in the beloved and hilarious Alvin Ho chapter book series, which has been compared to Diary of a Wimpy Kid and is perfect for both beginning and reluctant readers.

Alvin, an Asian American second grader, is afraid of everything—elevators, tunnels, girls, and, most of all, school. He's so afraid of school that, while he' s there, he never, ever, says a word. But at home he's a very loud superhero named Firecracker Man, a brother to Calvin and Anibelly, and a gentleman-in-training, so he can be just like his dad.

From Lenore Look and New York Times bestselling illustrator LeUyen Pham comes a drop-dead-funny and touching series with a truly unforgettable character.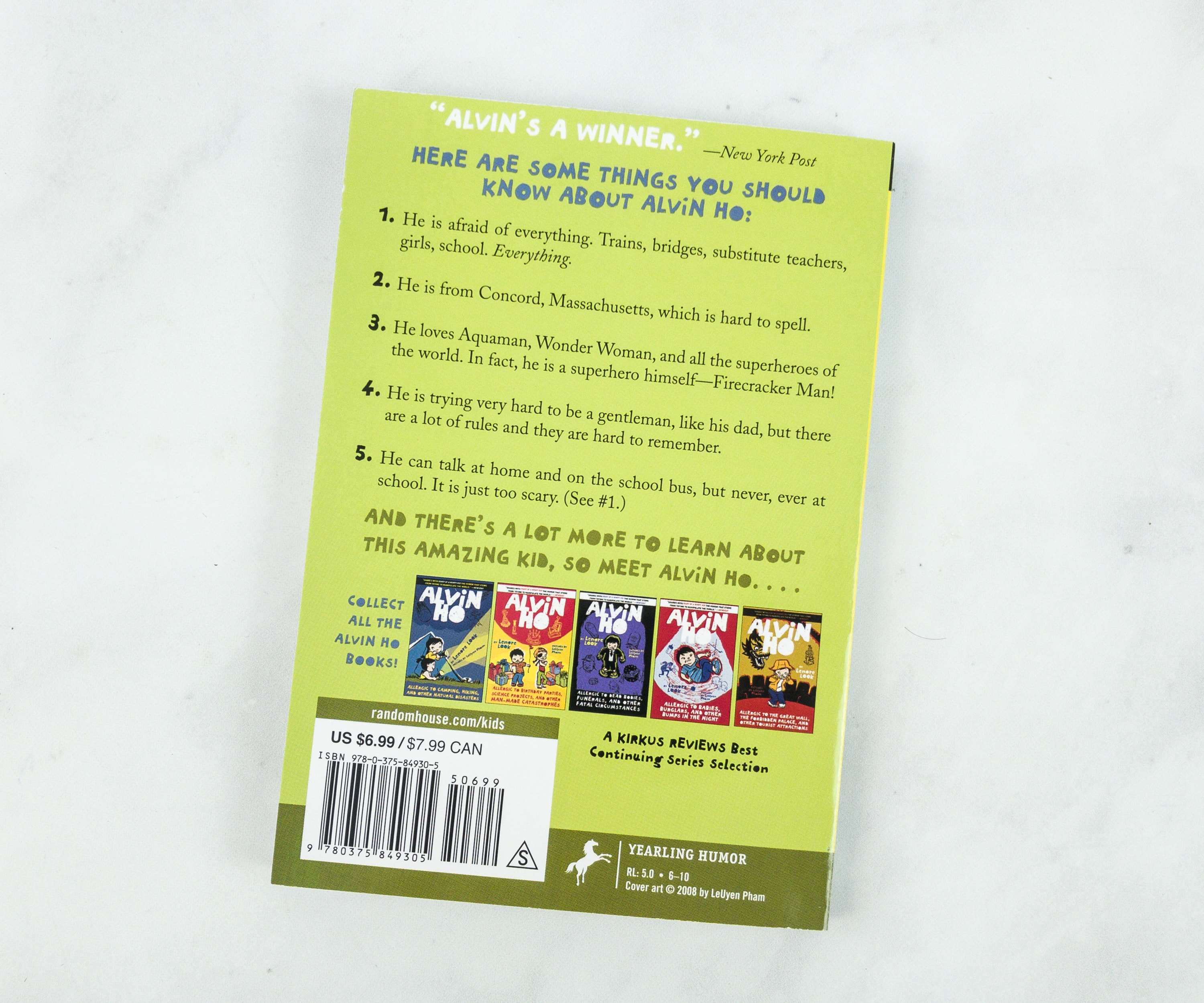 Alvin is a winner, but there's definitely a whole lot more to know about him, and they listed them at the back cover of the book.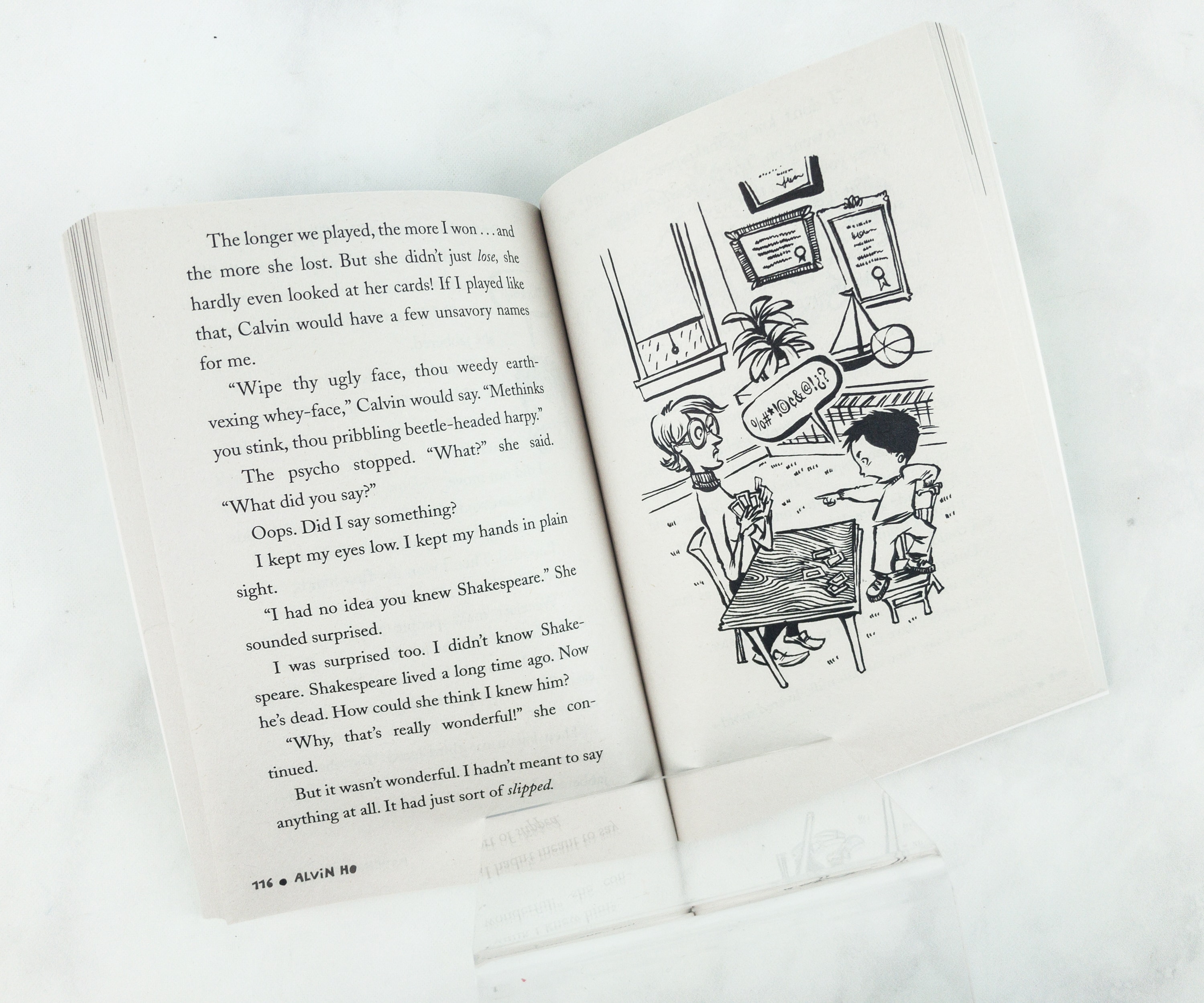 The chapter book is easy to read. Like most kids' books, there are adorable illustrations that accompany the story, making it easier to understand.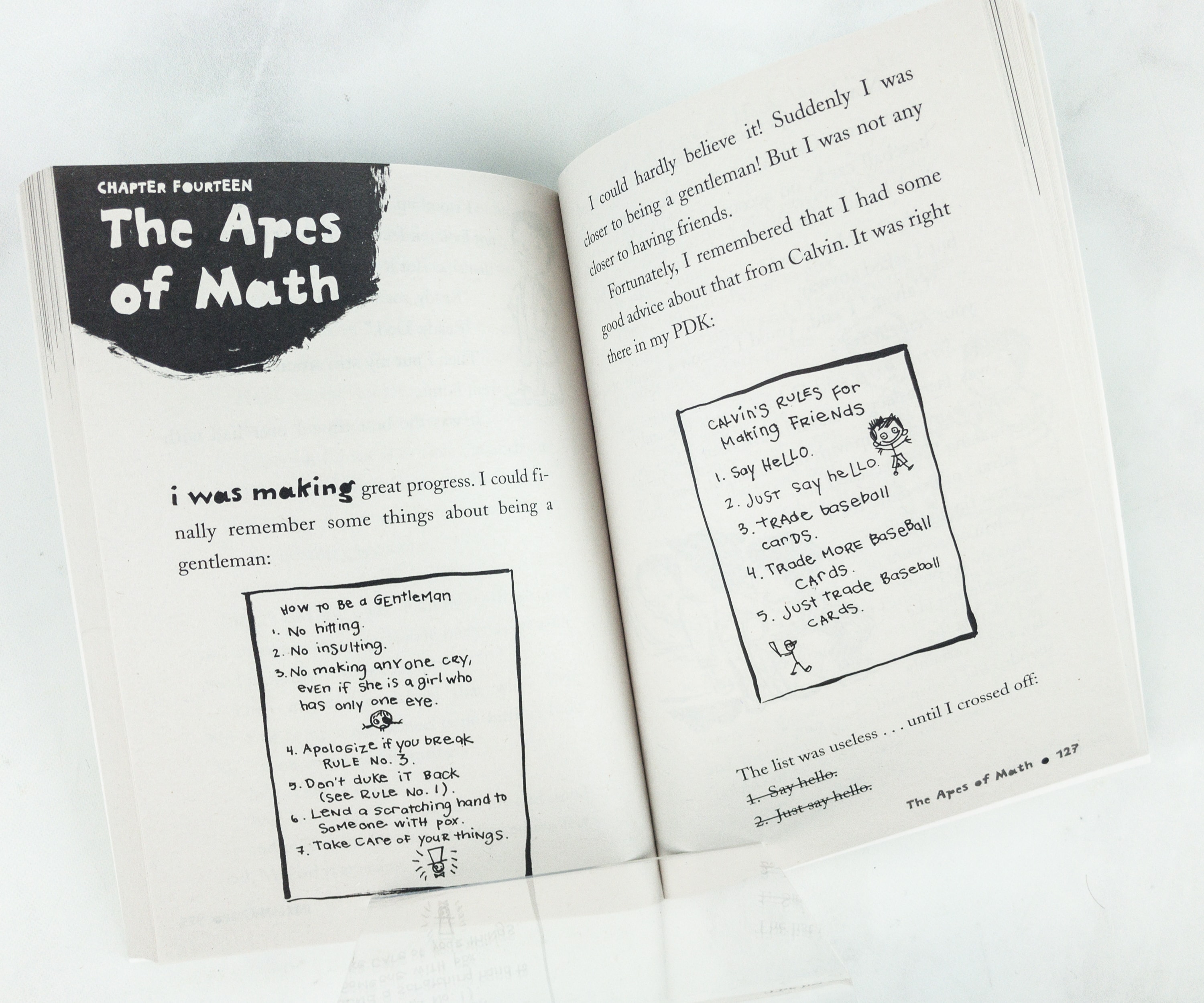 This is really a fun read as we get to know more about the main character, and all of his fears, and how he plans to become a gentleman like his dad. This chapter actually listed all the how-tos!
Ruby Lu: Brave and True by Lenore Look ($6.99) And Ruby Lu, an excellent female Chinese character!
Most days the best thing about being Ruby is everything. Like when she's the star of her own backyard magic show. Or when she gives a talk at the school safety assembly on the benefits of reflective tape. Or when she rides the No. 3 bus all the way to Chinatown to visit GungGung and PohPoh.

And then there are the days when it's very hard to be Ruby. Like when her mom suggests Chinese school on Saturdays. Or when her little brother, Oscar, spills all of Ruby's best magician secrets. Or when her parents don't think she's old enough to drive!

Join Ruby Lu on her first adventure and discover your own best things about her!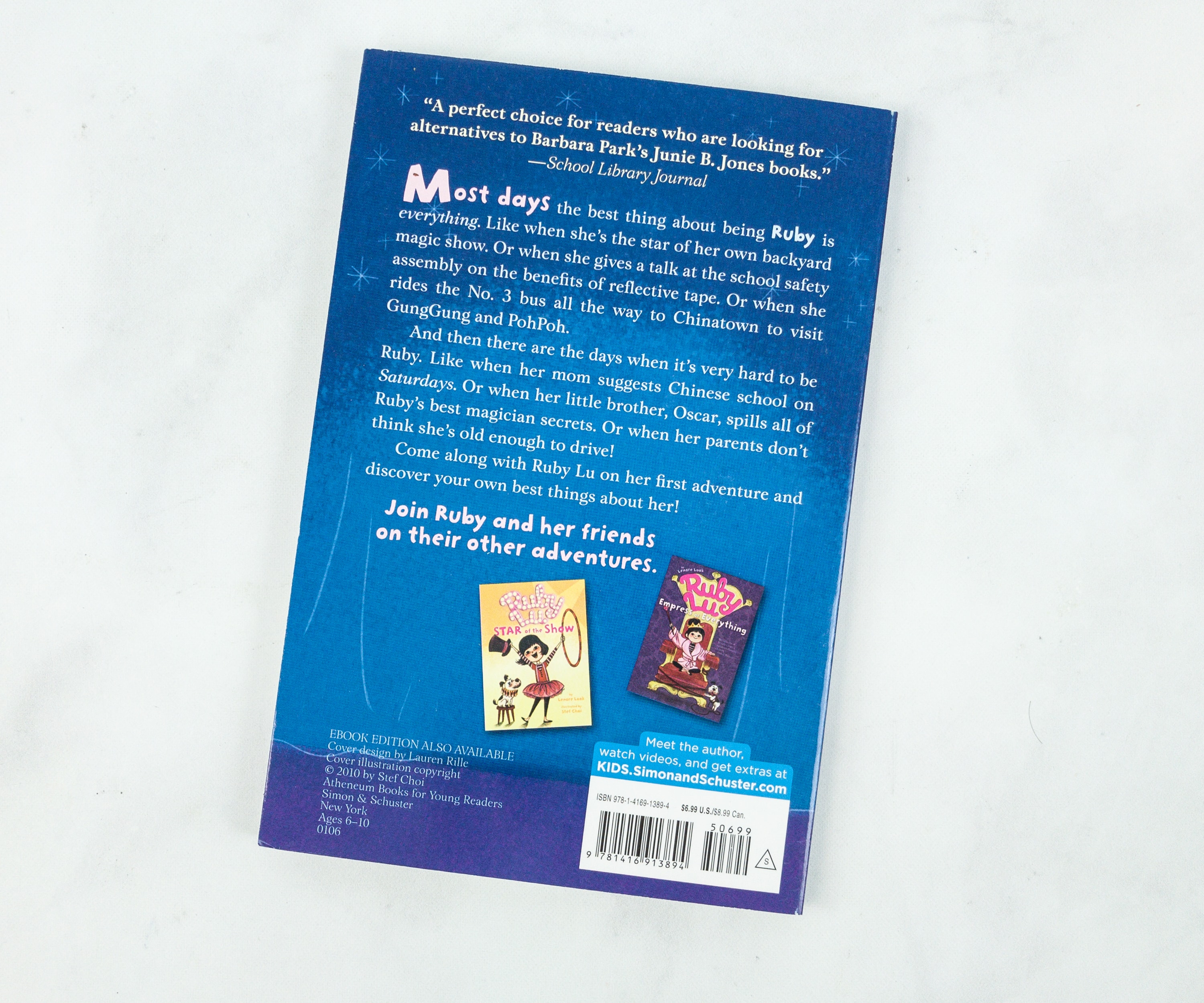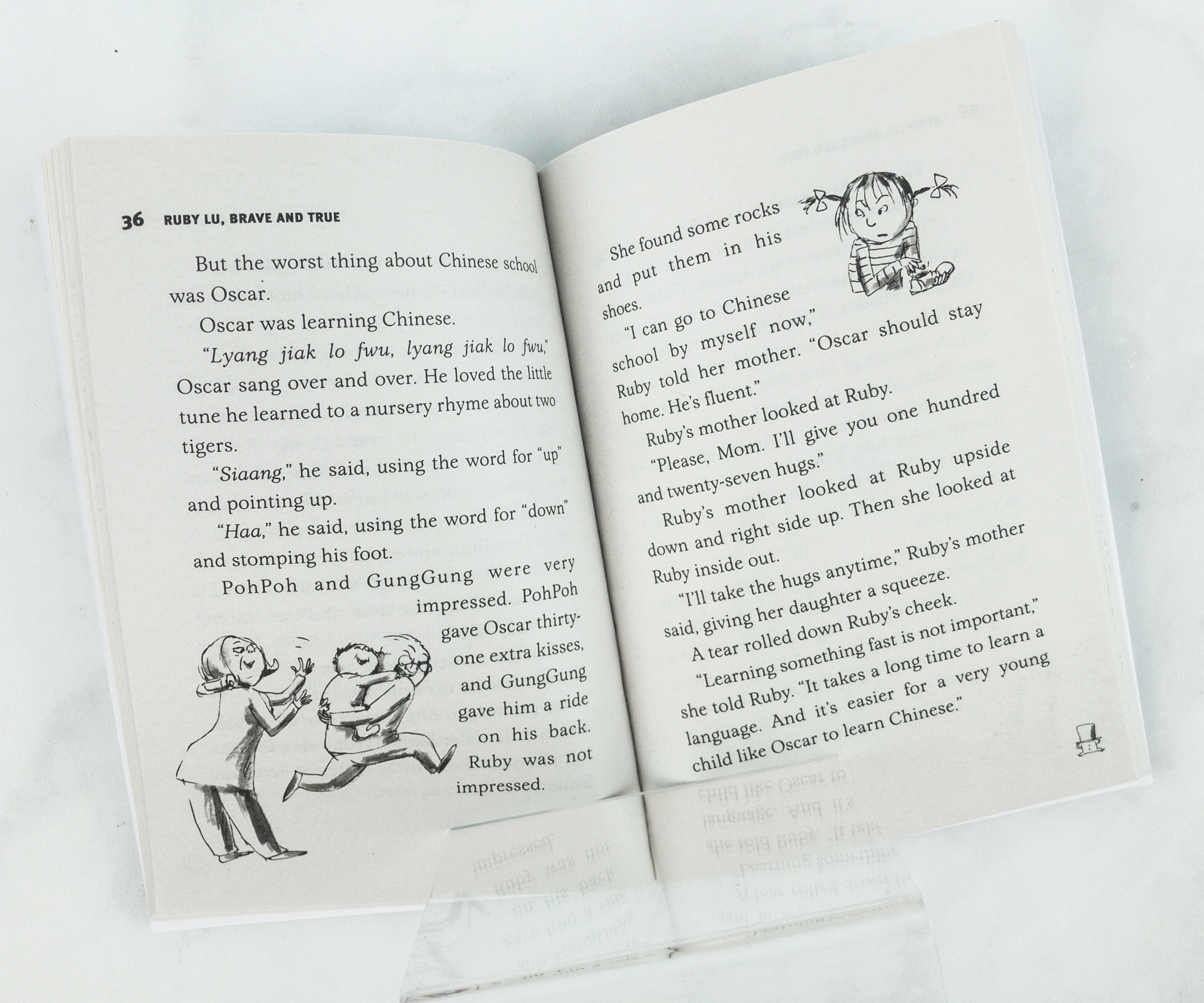 There are adorable illustrations along with the texts on some pages. Ruby's adventure is perfectly illustrated, and the kids can't help but get excited about her journey!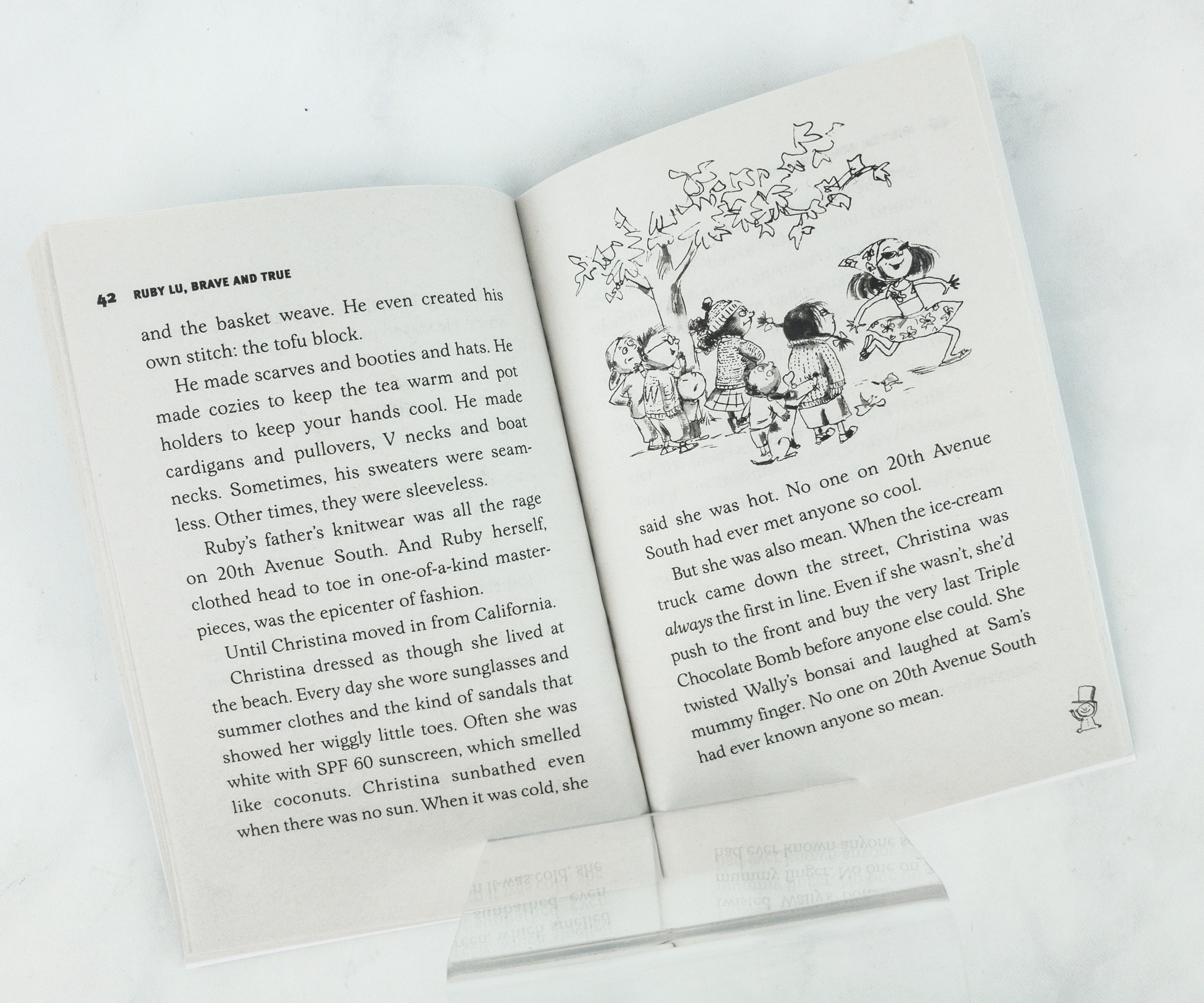 It's a fun ride with Ruby and not every day is the same. This is a good read so the kids can understand that not every day is sunny, but that's okay, they just have to go on and do what they have to do!
The books by Lenore Look are great! These chapter books are really easy to understand, and to share as well. The kids really had fun with the stories, and I love how my kids had a great discussion after reading each book. Among the two, the kids can totally relate about Ruby! They also love Alvin, and they are so relieved to know that having fears is normal and okay. They also tried to make the Friendship Kit and they love it, especially when they used the decor sheet to personalize it. We love that these aren't token characters – their diverse perspectives anfd family histories and traditions are woven throughout the texts – and we wouldn't expect anything less from Little Feminist! This is a great book subscription for families that want diverse literature with a broad world perspective.The chapter books are easy to understand and give a lot of moral that we can all use in our everyday lives! Fingers crossed they delve into middle grade fiction soon, too!
What do you think of the Little Feminist Book Club?