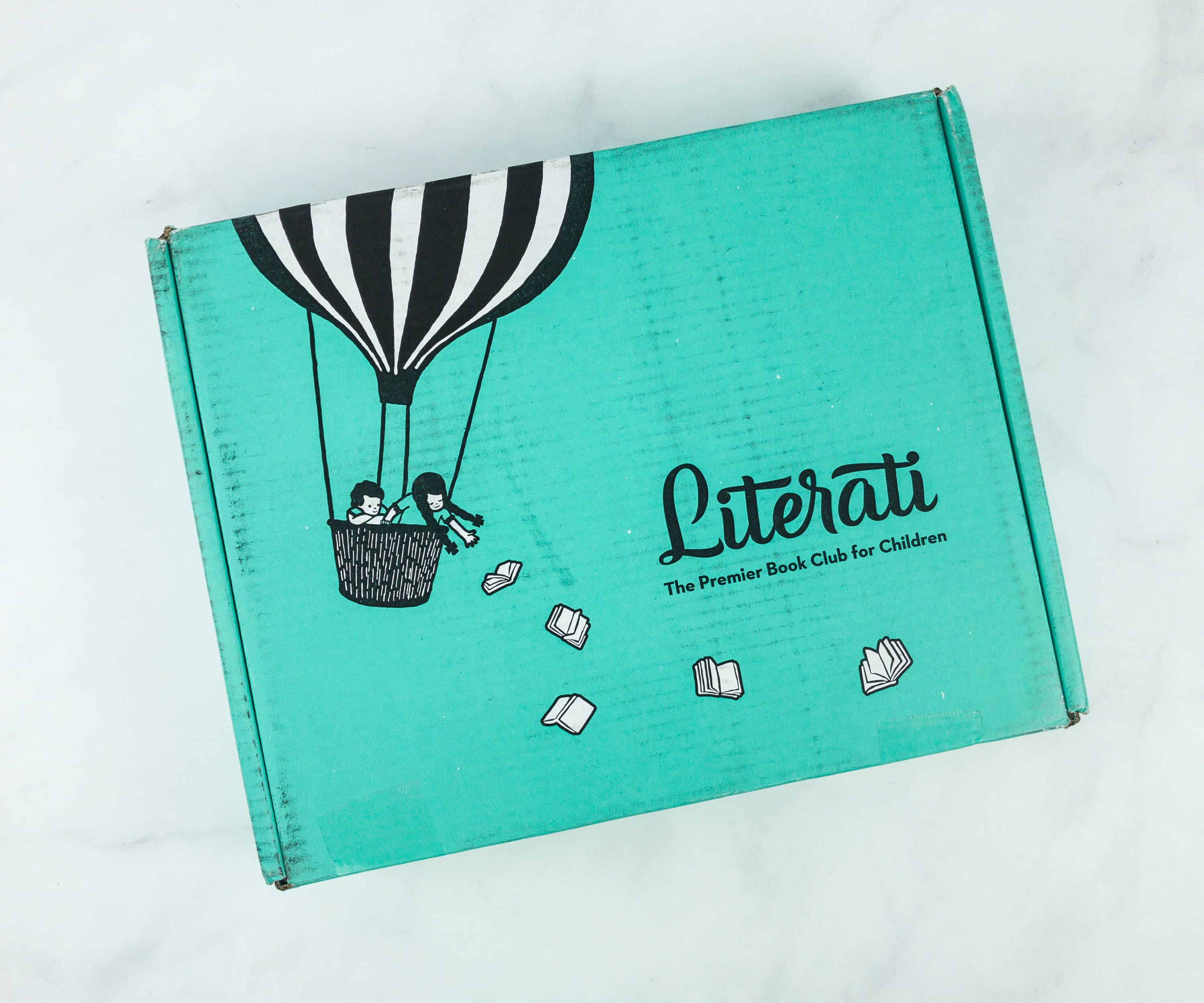 Literati is a monthly book subscription box for children that works similar to Stitch Fix. For a monthly fee of $9.95, you'll receive 5 books to try out for a week. You can purchase the ones you love and return the rest (in totally new condition) in the enclosed prepaid mailer (shipping is free in both directions).
You can get 5% off when you decide to keep all the books! There are also categories for each age bracket: Club Neo is for newborn to 1 year; Club Sprout is for children ages 2-3; Club Nova is for kids 4-6, and Club Sage is for those 7-8 years old.
This is a review of the Club Sage box. 
DEAL: Get $25 in account credit to put towards books when you sign up! USE THIS LINK to get the deal.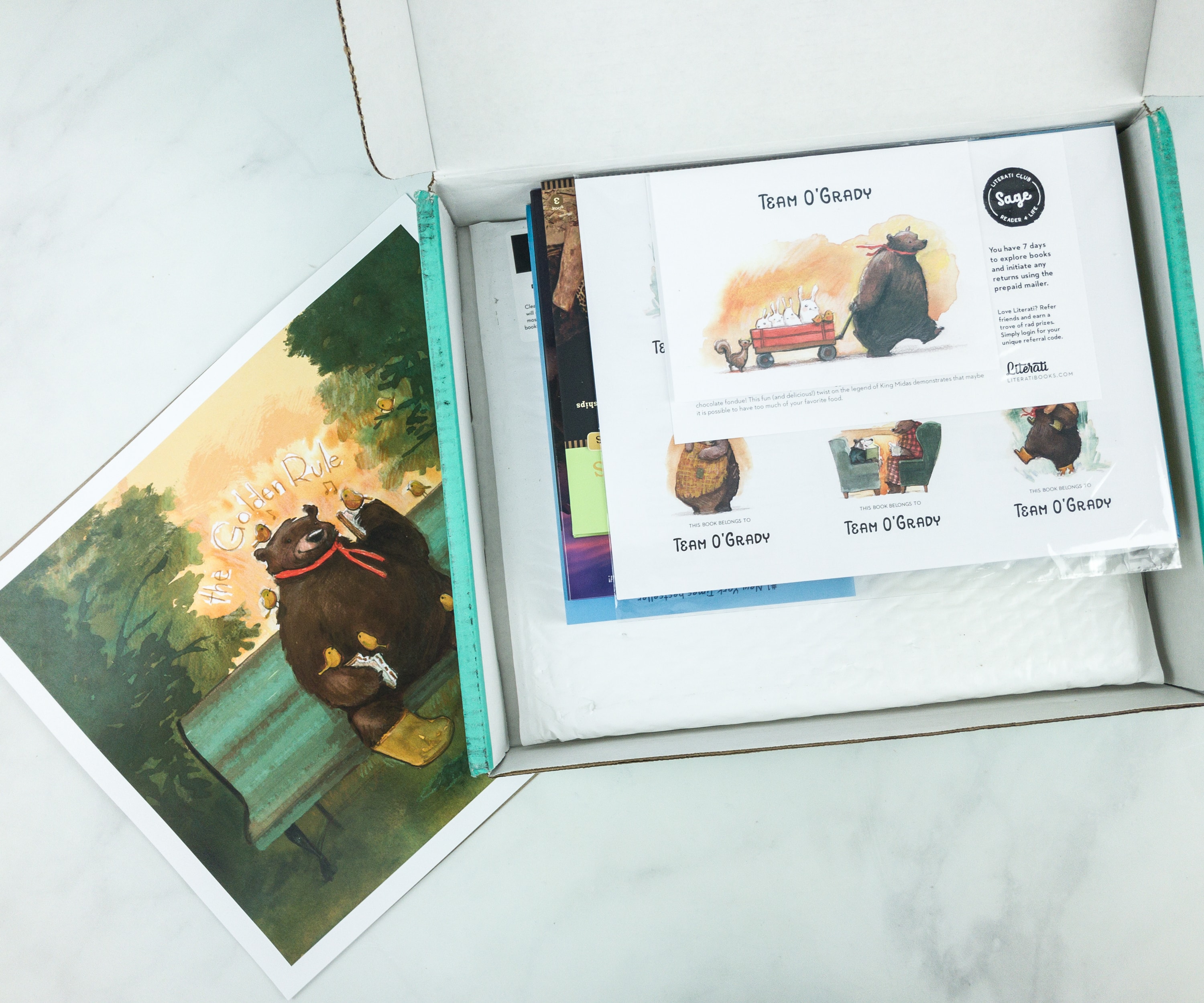 There are lots of books in store for us!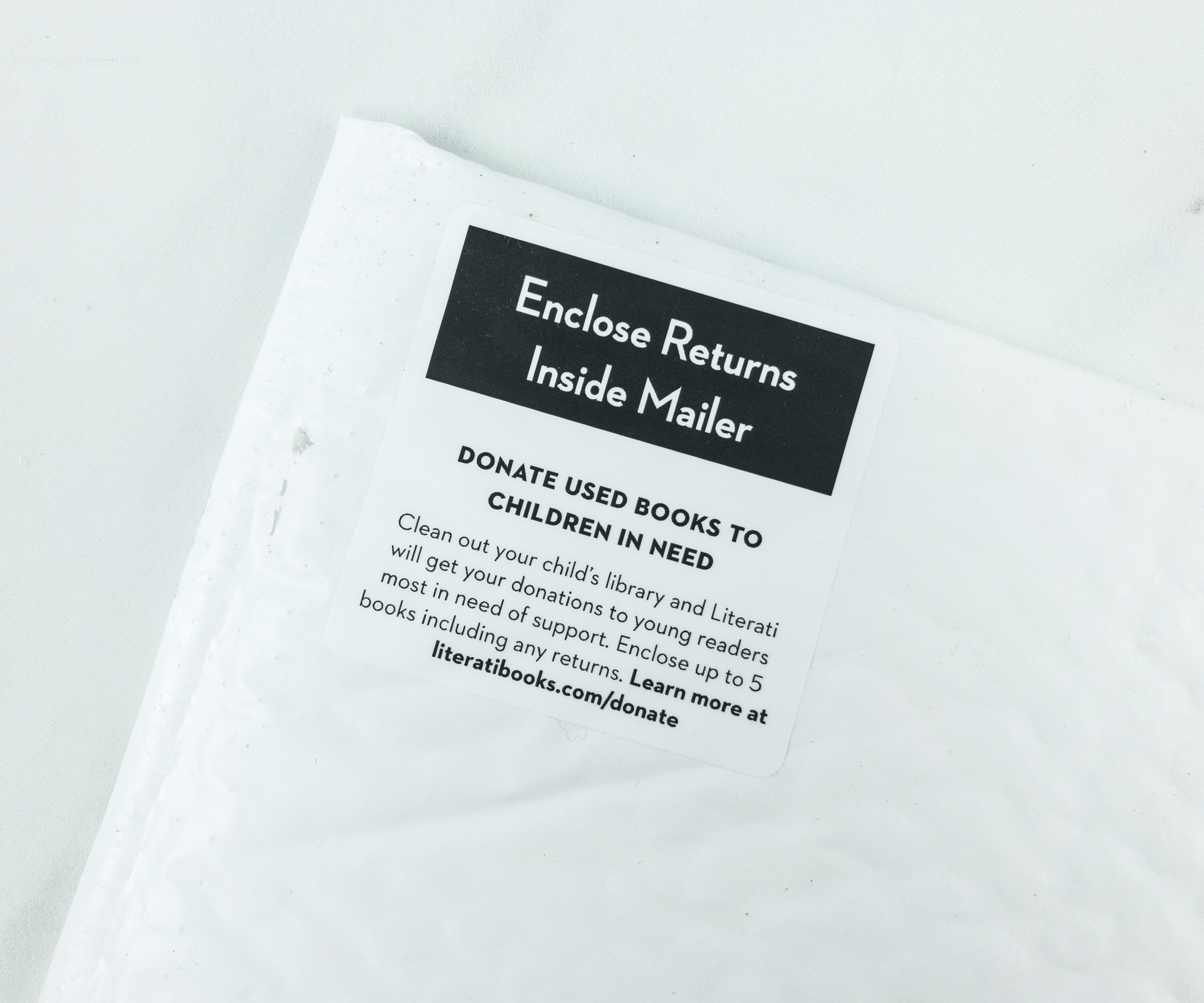 There's also a padded mailer if you want to return some of the books. You can also return your own gently read books (up to five total in the mailer) for donation.
The featured illustrator creates new artwork for the monthly themes. This month's illustrator is Amy June Bates.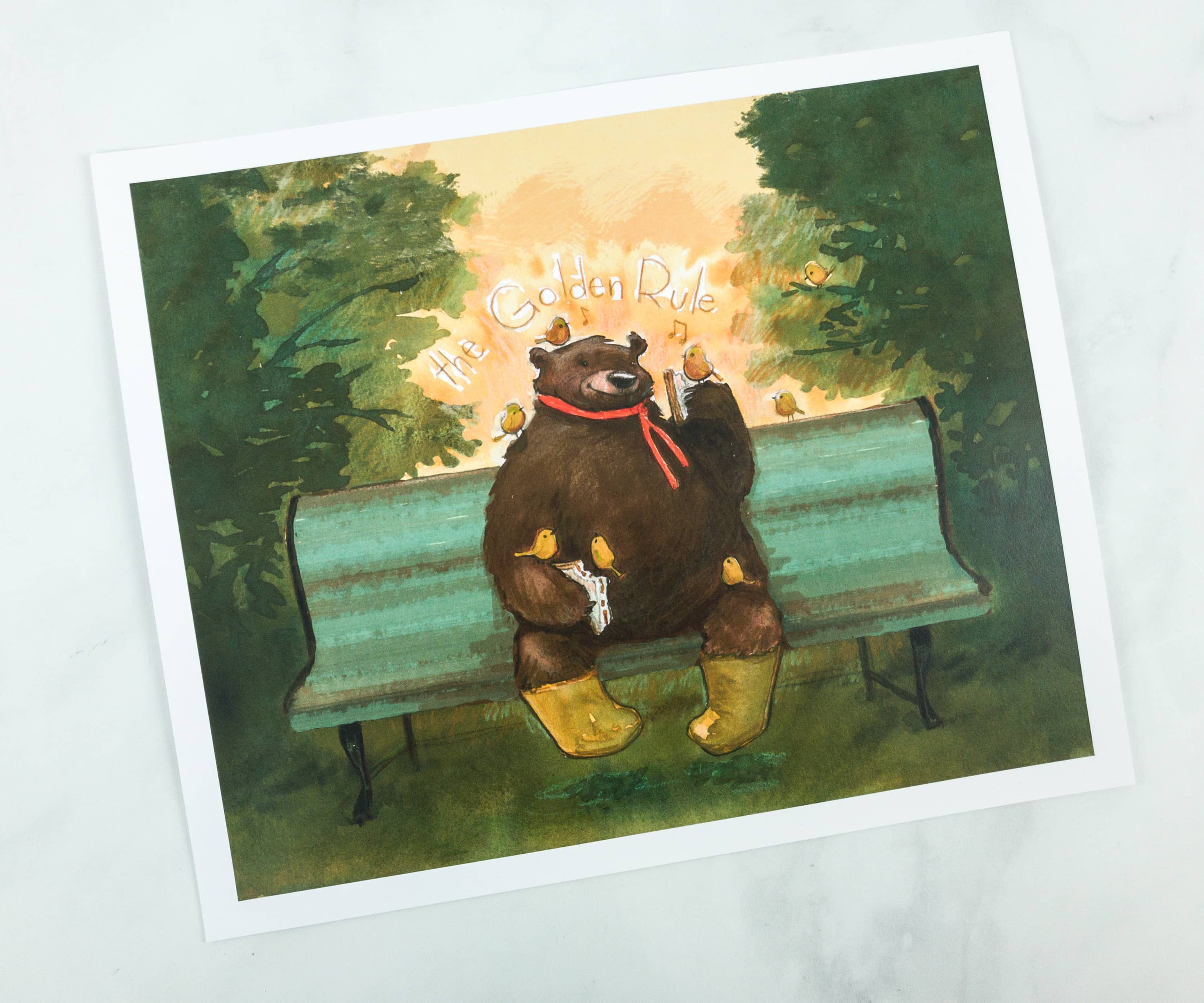 A full-size print comes with the box, along with free shipping. Although I don't love that the fee doesn't apply to a full box purchase, this makes it more worth it. Also, the theme for this month is the Golden Rule!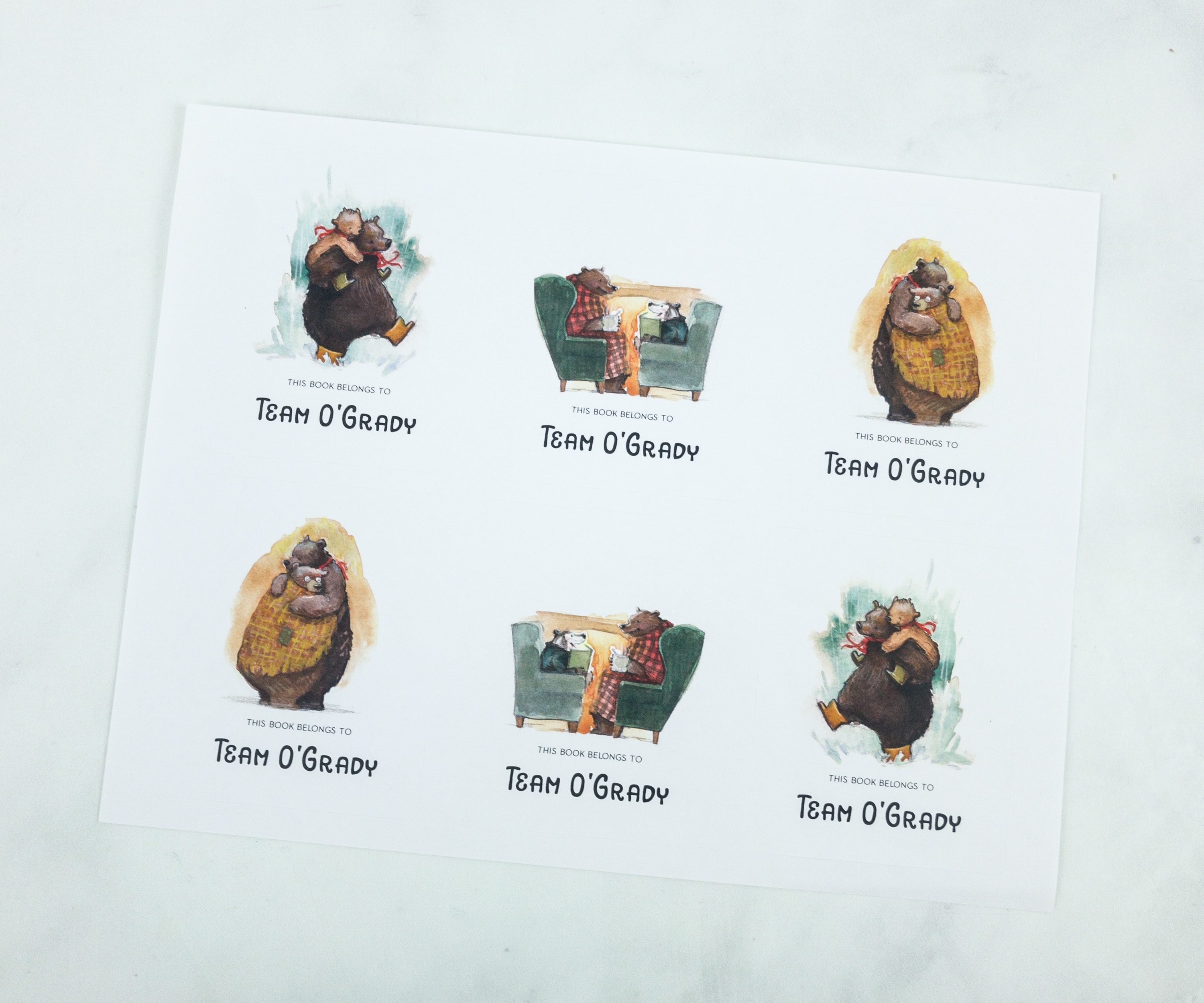 They included a sheet to help us label the books, and let others know that they're ours when we decide to keep them.
There's a listing of the book prices. If you decide to keep everything, you'll get 5% off. The subscription has a $9.95 non-refundable fee. According to Literati "it covers shipping both ways, allows the curators to invite a new world-renowned illustrator each month to draw personalized bookplates and a unique print for members, and covers other themed surprises that are included in the box." Since the print is now full size and high quality, we are digging that change. It includes the shipping back and forth too.
There's also a personalized card and note from Literati.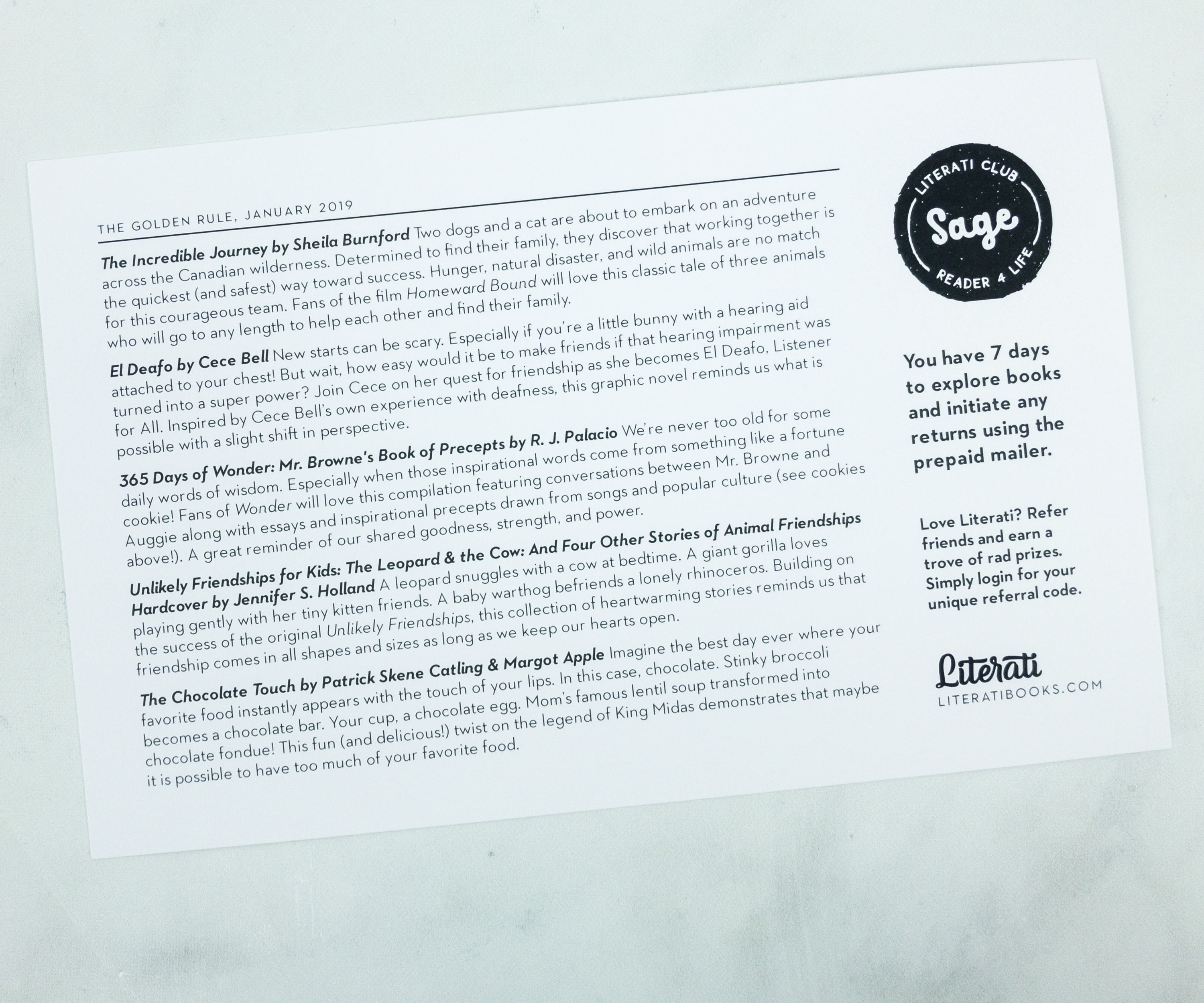 There's also an info card about the five books sent to us this month. The card lists the titles with a brief description for each.
This month, Team Literati explains to us what the "Golden Rule" is:
Do unto others, as you would have them do unto you
There's also a cute coin that tells us to pass on (through the coin) compassion, generosity, joyfulness, empathy, gratitude, selflessness, and respect!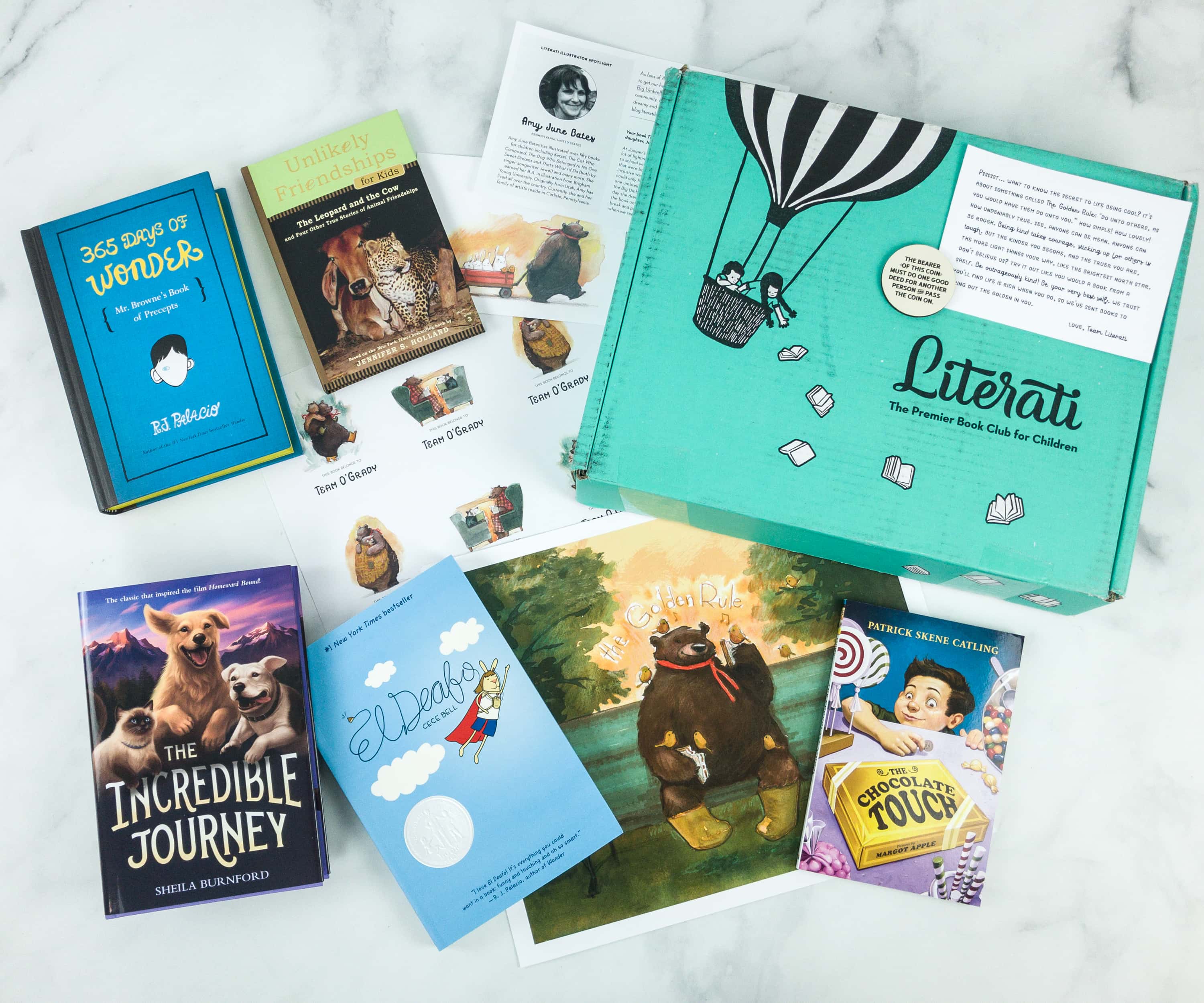 Everything in the box!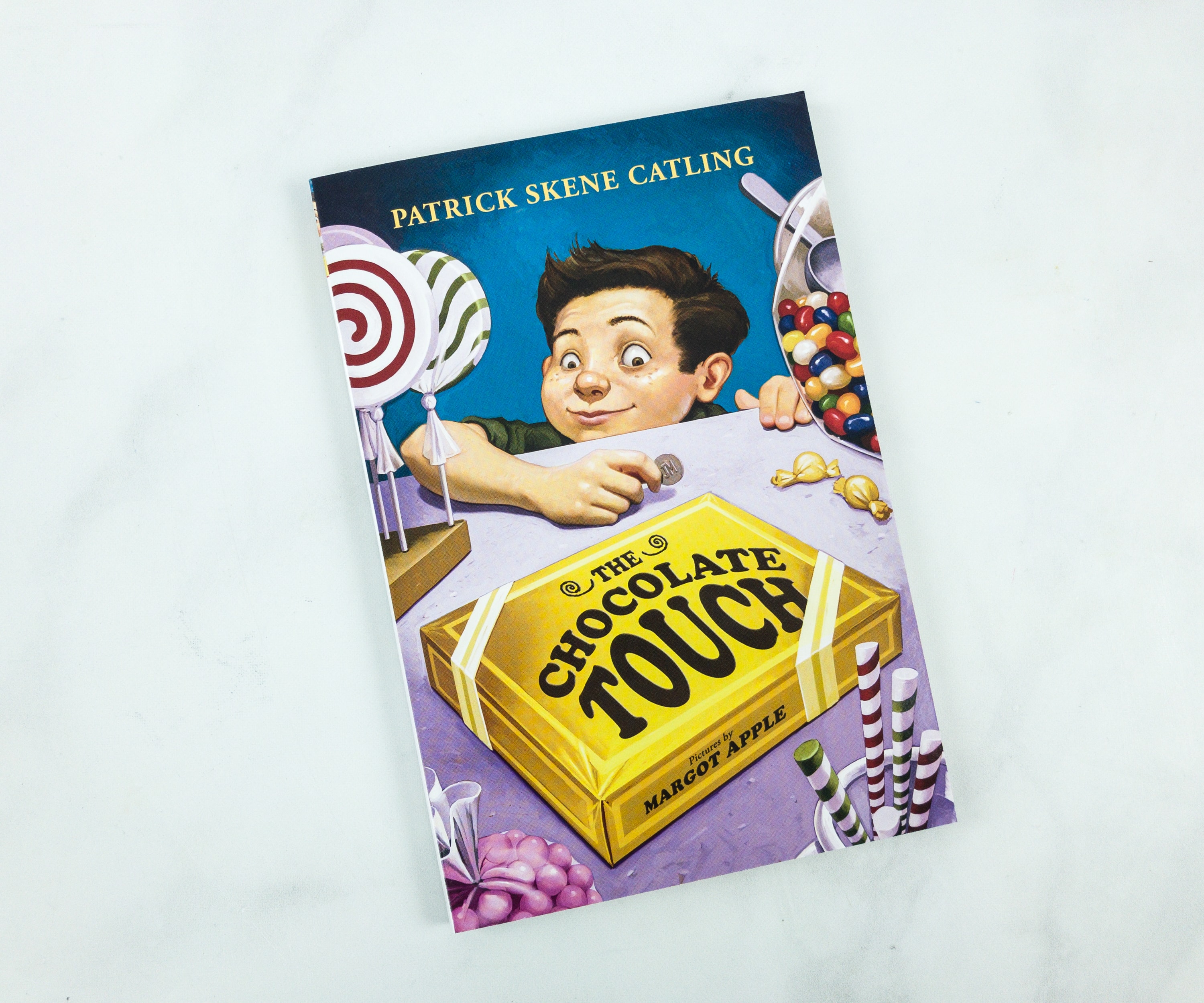 The Chocolate Touch by Patrick Skene Catling ($6.99)
In this zany twist on the legend of King Midas and his golden touch, a boy acquires a magical gift that turns everything his lips touch into chocolate!

Can you ever have too much of your favorite food? John Midas is about to find out….

The Chocolate Touch has remained a favorite for millions of kids, teachers, and parents for several generations. It's an enjoyable story that pulls in even reluctant readers.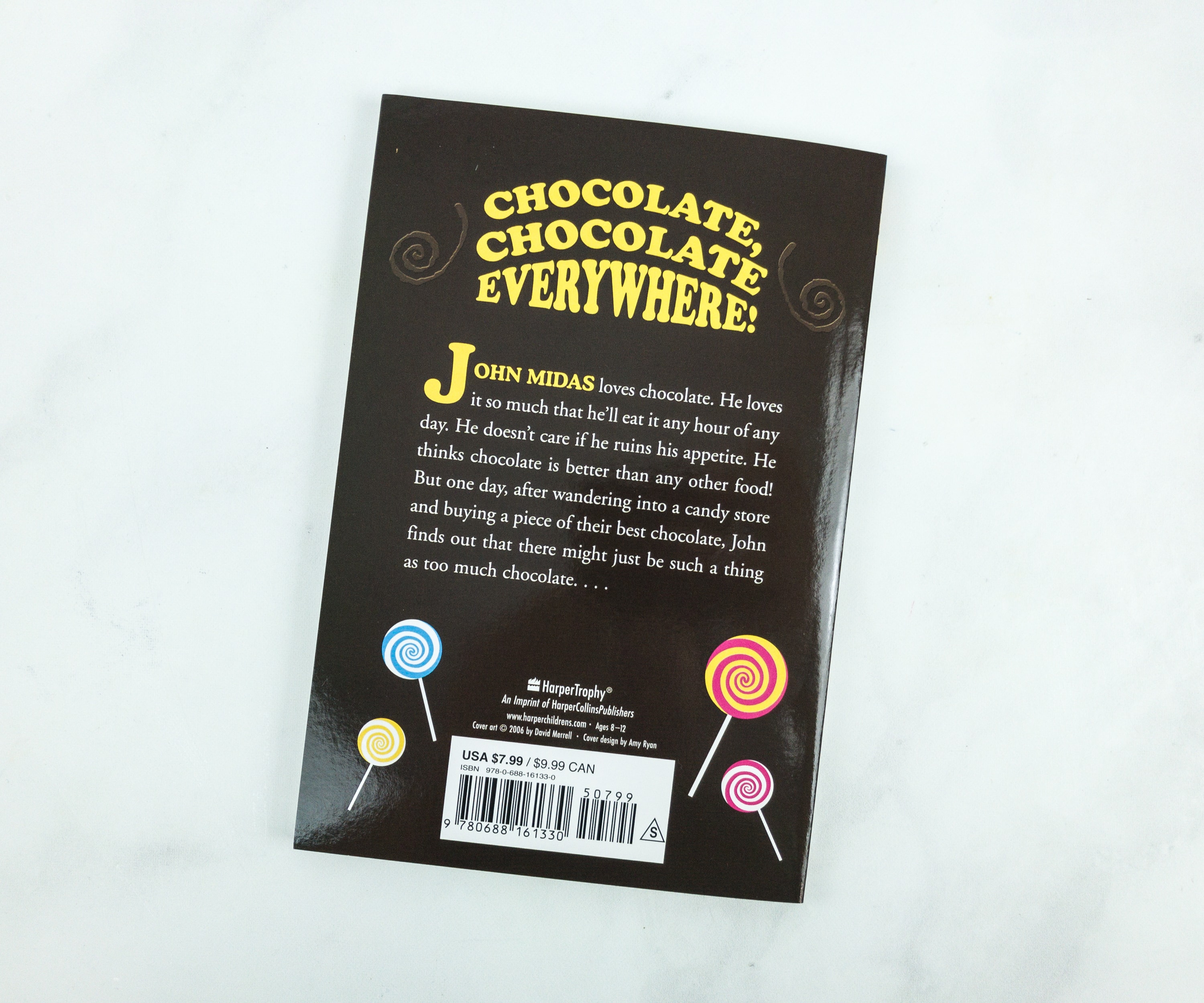 The story is funny and engaging. It also teaches kids a lesson that too much of a good thing isn't always a good thing.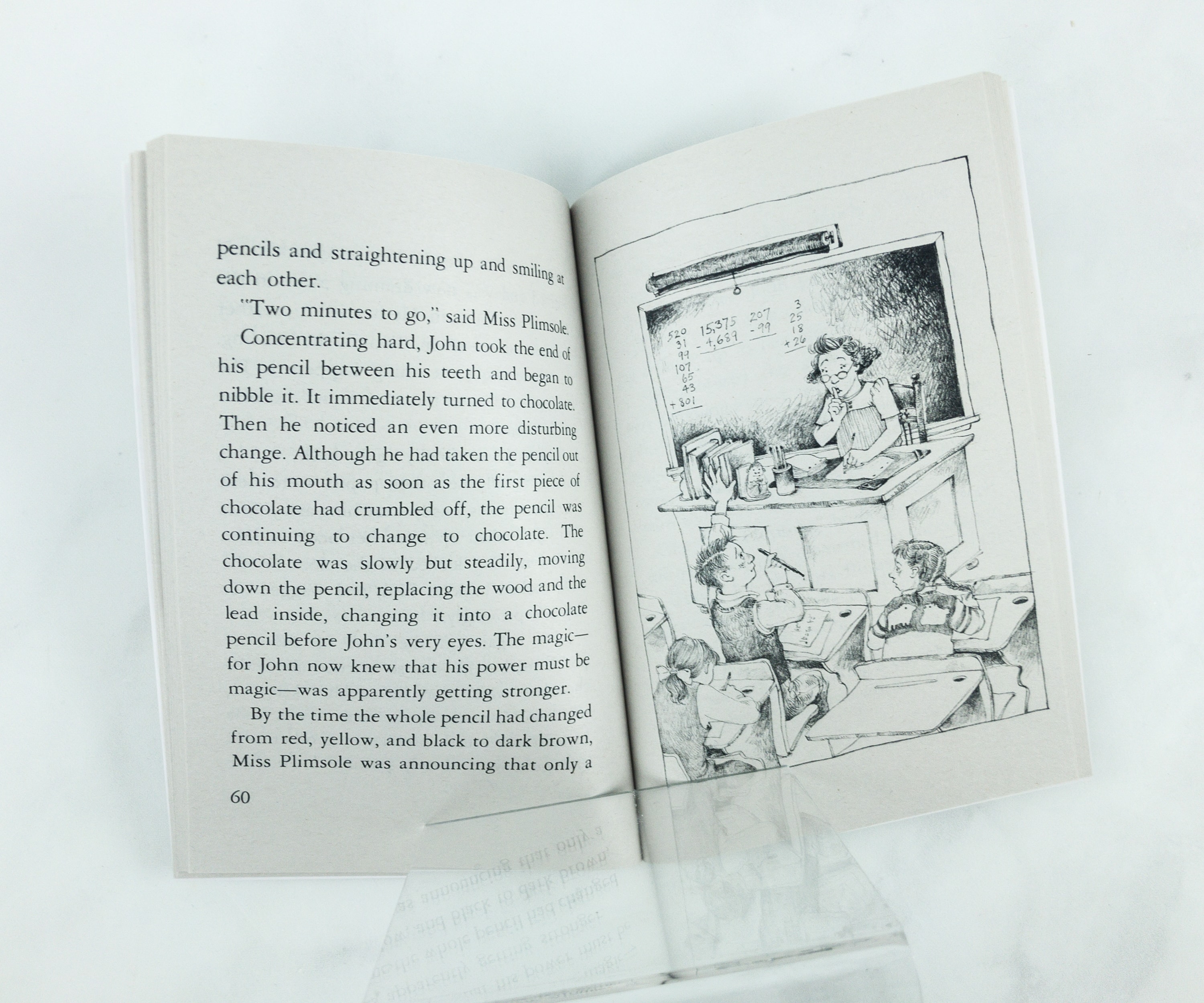 The book contains quirky illustrations which help children imagine the story as it unfolds.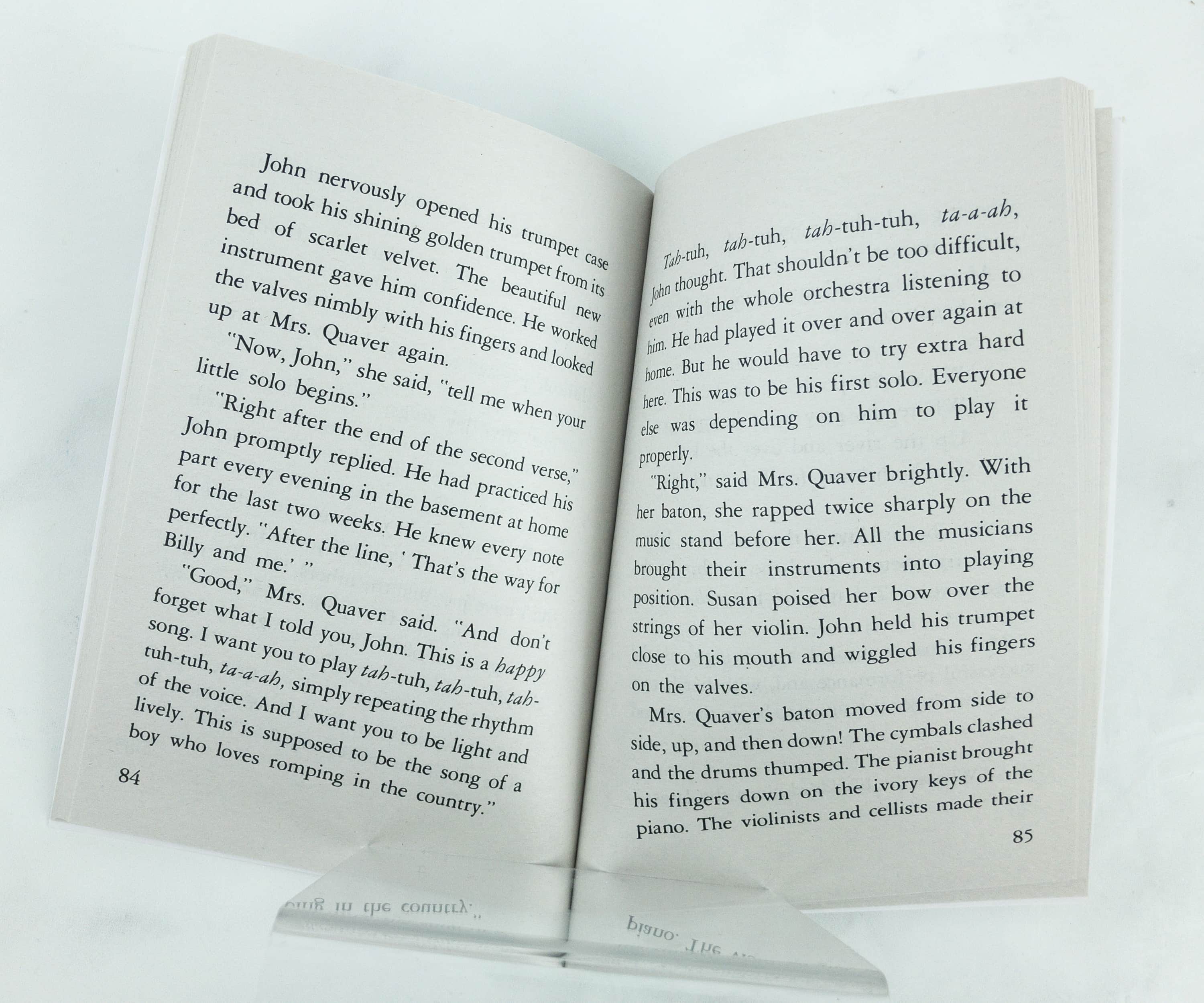 The layout and the size of the text are appropriate for young readers. It also has some great vocabulary words that kids can pick up.
Unlikely Friendships For Kids by Jennifer S. Holland ($7.95)
Good friends come in all shapes and sizes!

Unlikely Friendships, the runaway New York Times bestseller with a compelling message of hope and friendship and differences overcome, is rewritten just for younger readers. This hardcover chapter book for children ages seven and up collects five heartwarming true stories of animal friendship: Koko the gorilla and her favorite kittens, a dog who swims with dolphins, a zebra who cares for a young gazelle, a baby warthog who makes friends with a lonely rhinoceros, and a leopard who cuddles with a cow at bedtime.

Chapter books give young readers a strong sense of accomplishment, and these heartwarming animal stories, with their incredible photographs and inexplicable mysteries of attraction, their focus on friendship, love, and the ways that creatures of all different species can find common bonds of affection, will keep kids turning the pages to find out about the unusual ways animals help each other and discover the love of new friends.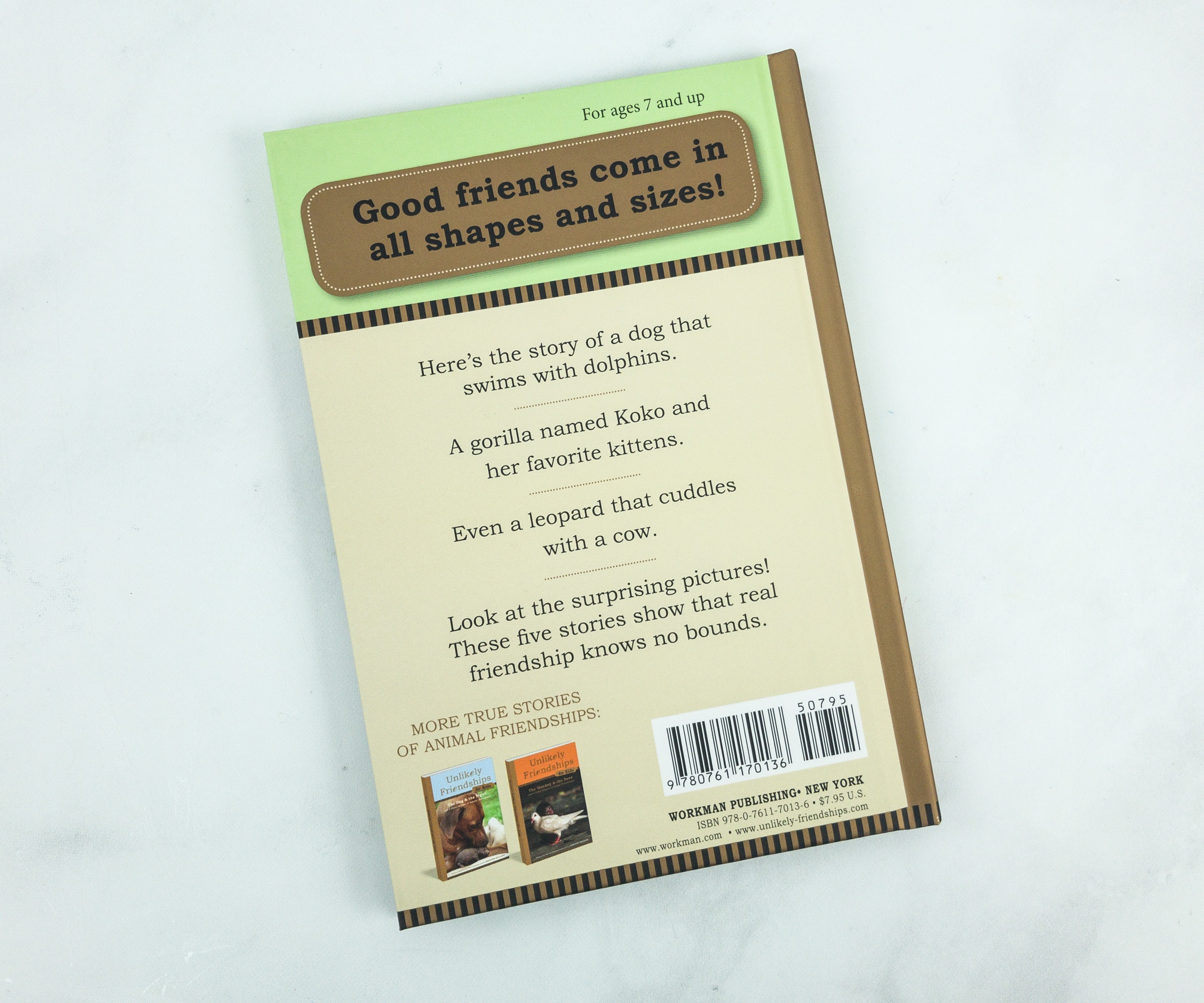 Good friends come in all shapes and sizes, indeed! This is a good book to teach children the values of having friends even though they are different from one another. Each chapter shows a uniquely heartwarming story where they can learn a thing or two about how animals overcome their differences.
What I like about this chapter book is that it includes lovely photographs of these animals together. You can see from the pictures that they are indeed comfortable with one another. My kids loved looking at them!
Our hearts melted, even more, when we saw the picture of the dog swimming with the dolphins. What an unlikely friendship!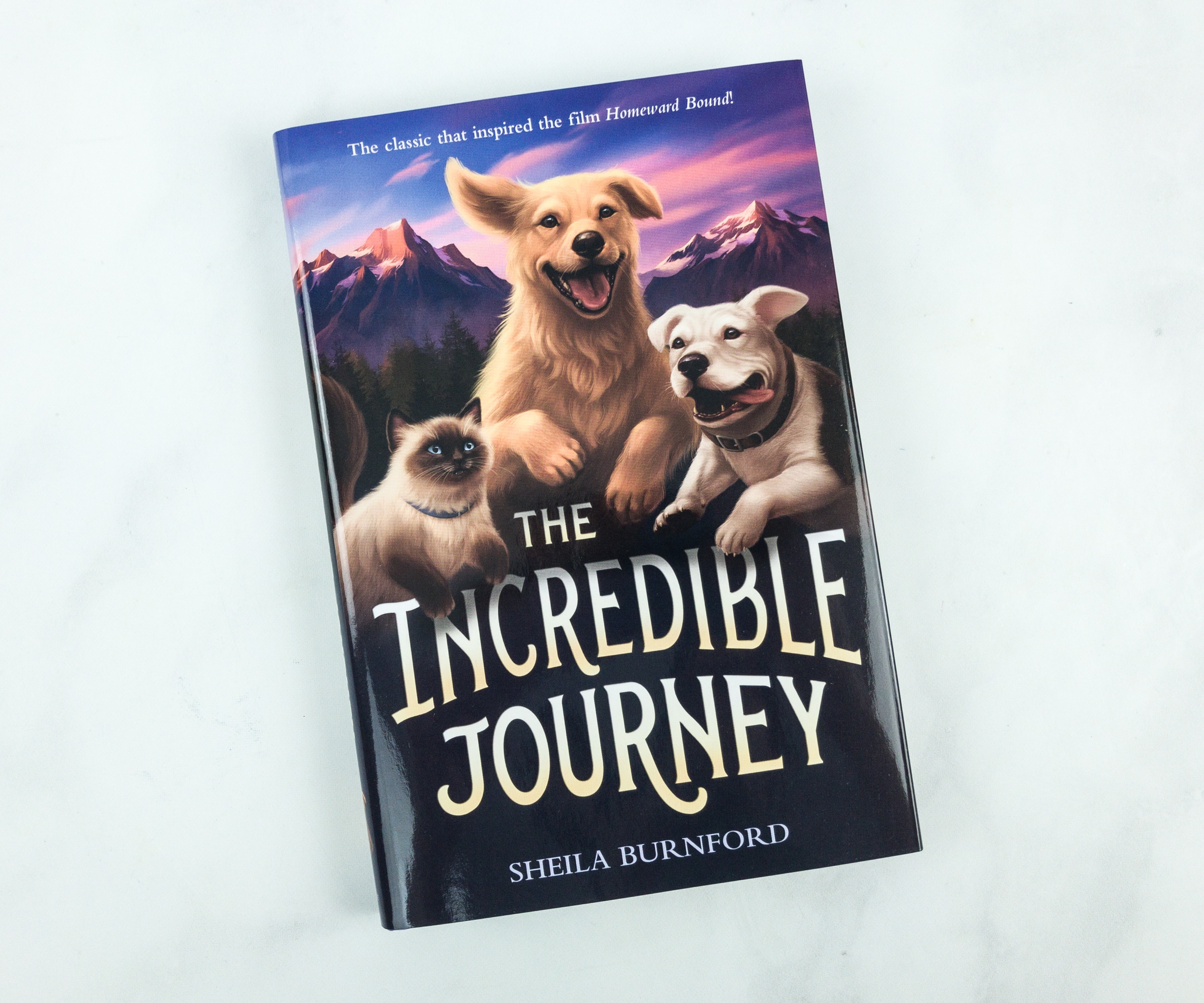 The Incredible Journey by Sheila Burnford ($16.99)
"A moving story of family and devotion that inspired the movie Homeward Bound. The Incredible Journey has courage, adventure, and wide appeal for early middle grade readers." – Seira Wilson, Amazon Editor

Fans of Old Yeller, Where the Red Fern Grows, and Shiloh will love this timeless classic about two dogs and a cat that embark on a journey to return to their owner and inspired the movie Homeward Bound.

An inquisitive Labrador retriever, friendly bull terrier, and courageous Siamese cat set out through the Canadian wilderness to find their owner in this truly "incredible" adventure.
Instinct tells them that the way home lies to the west and together the three house pets face hunger, the natural elements, and wild forest animals as they make their way home to the family they love.
This beloved classic that inspired the movie Homeward Bound has captured the hearts of generations of readers. The lengths to which these three animals will go for each other and for their owner make for a thrilling and thoroughly unforgettable tale.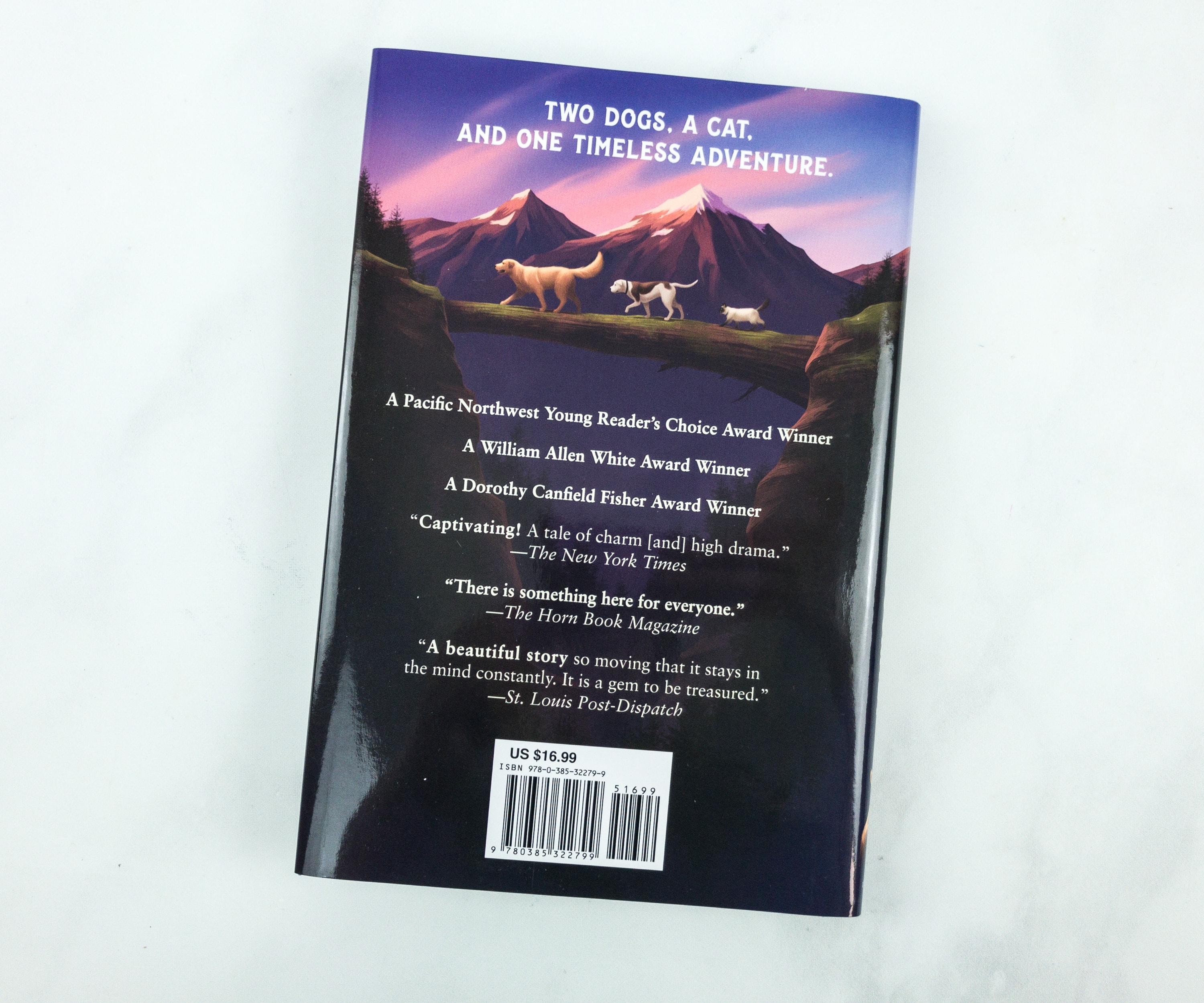 I like the design of the book because it shows the travelers going about their way to being reunited with their owners. Their level of dedication and love made them seek the path to their home which shows kids the true meaning of friendship between humans and their pets.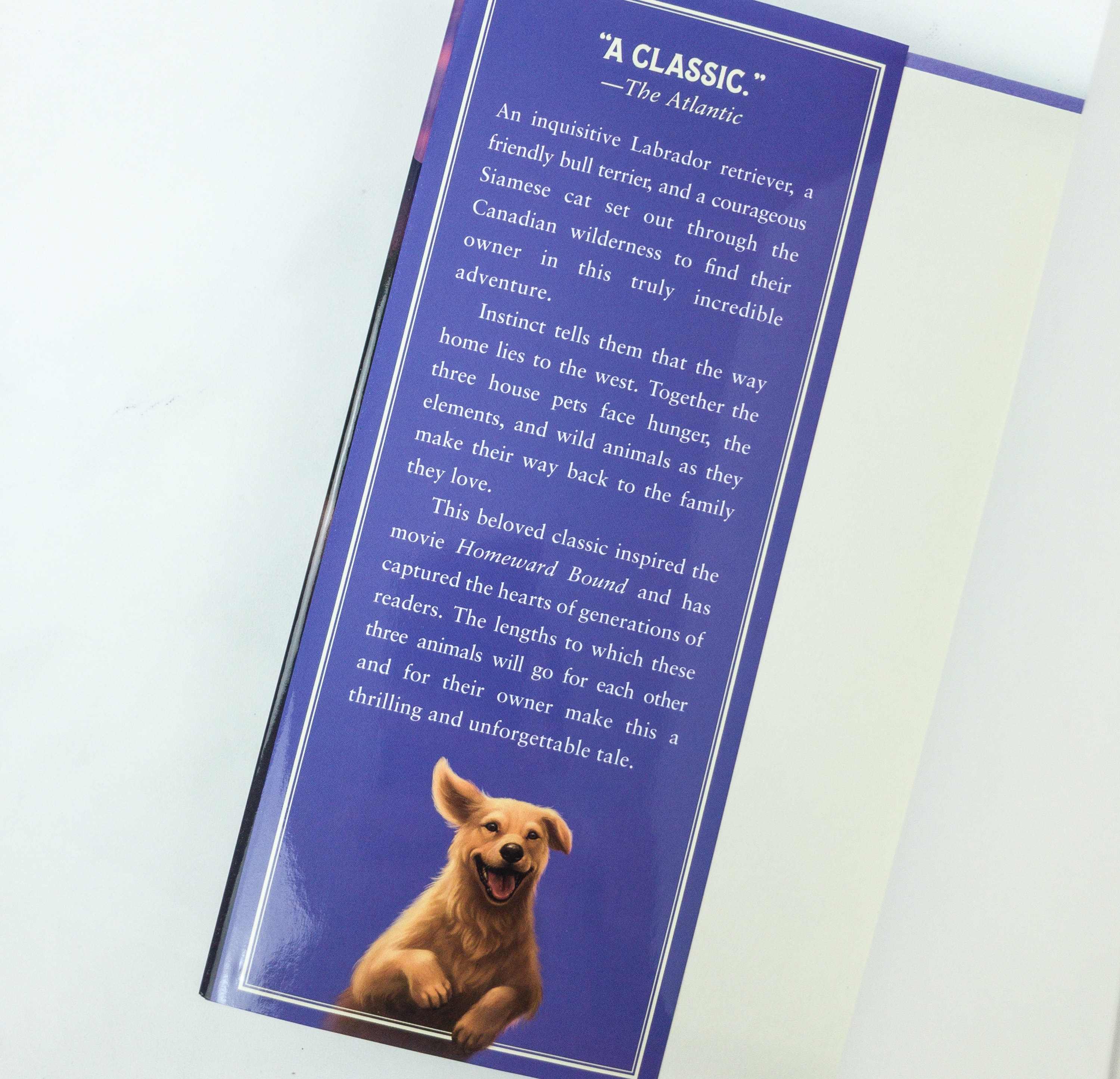 The excerpt of the book is printed on the dust jacket. If your kids haven't watched Homeward Bound yet, I think this is a good time to do so.
It comes with illustrations too, to make the book more enjoyable for young readers.
The texts are in the right size too and will be an easy read for kids as well.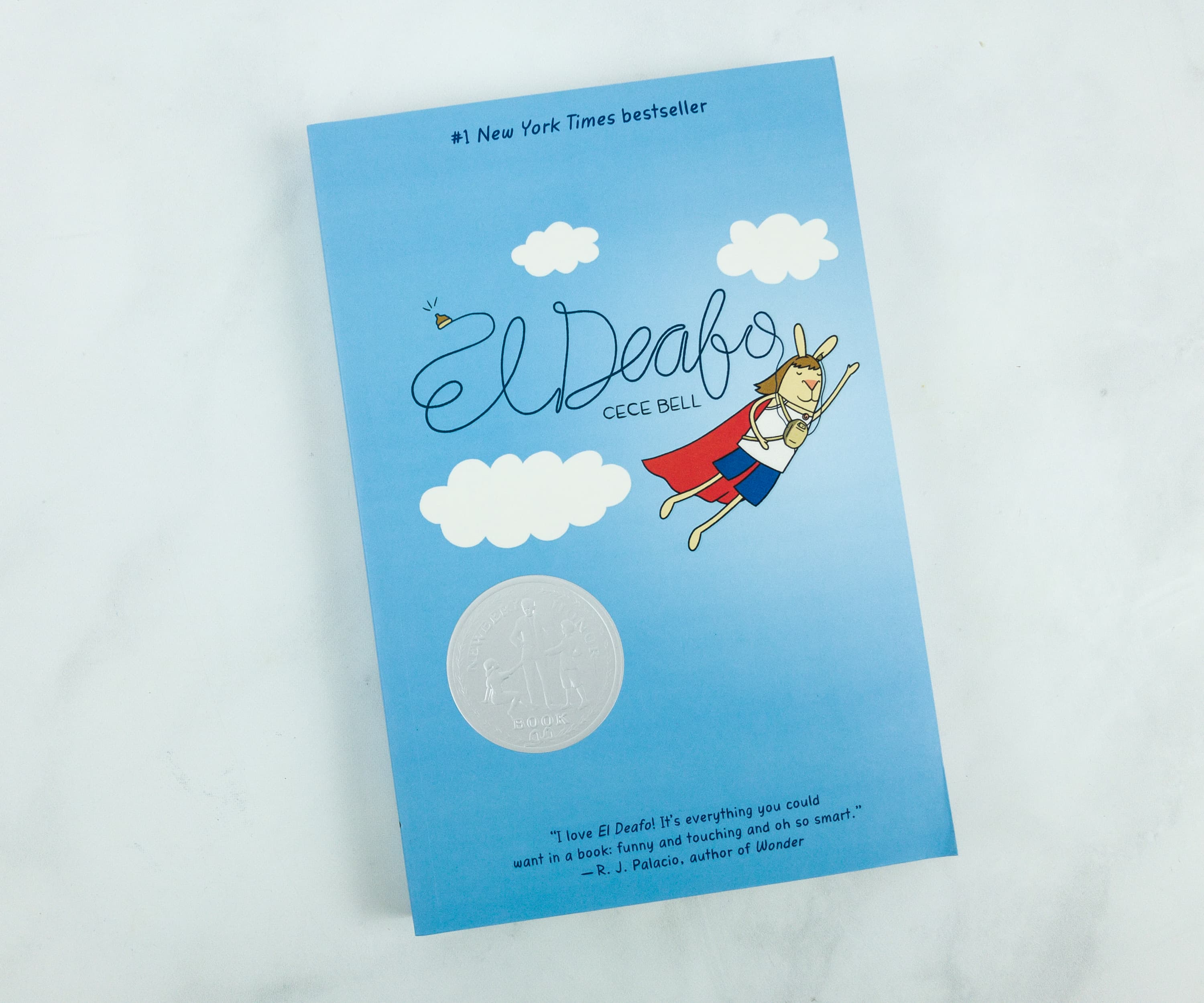 El Deafo By Cece Bell ($15.36)
New York Times Bestseller

A 2015 Newbery Honor Book Going to school and making new friends can be tough. But going to school and making new friends while wearing a bulky hearing aid strapped to your chest? That requires superpowers! In this funny, poignant graphic novel memoir, author/illustrator Cece Bell chronicles her hearing loss at a young age and her subsequent experiences with the Phonic Ear, a very powerful—and very awkward—hearing aid.
The Phonic Ear gives Cece the ability to hear—sometimes things she shouldn't—but also isolates her from her classmates. She really just wants to fit in and find a true friend, someone who appreciates her as she is. After some trouble, she is finally able to harness the power of the Phonic Ear and become "El Deafo, Listener for All." And more importantly, declare a place for herself in the world and find the friend she's longed for.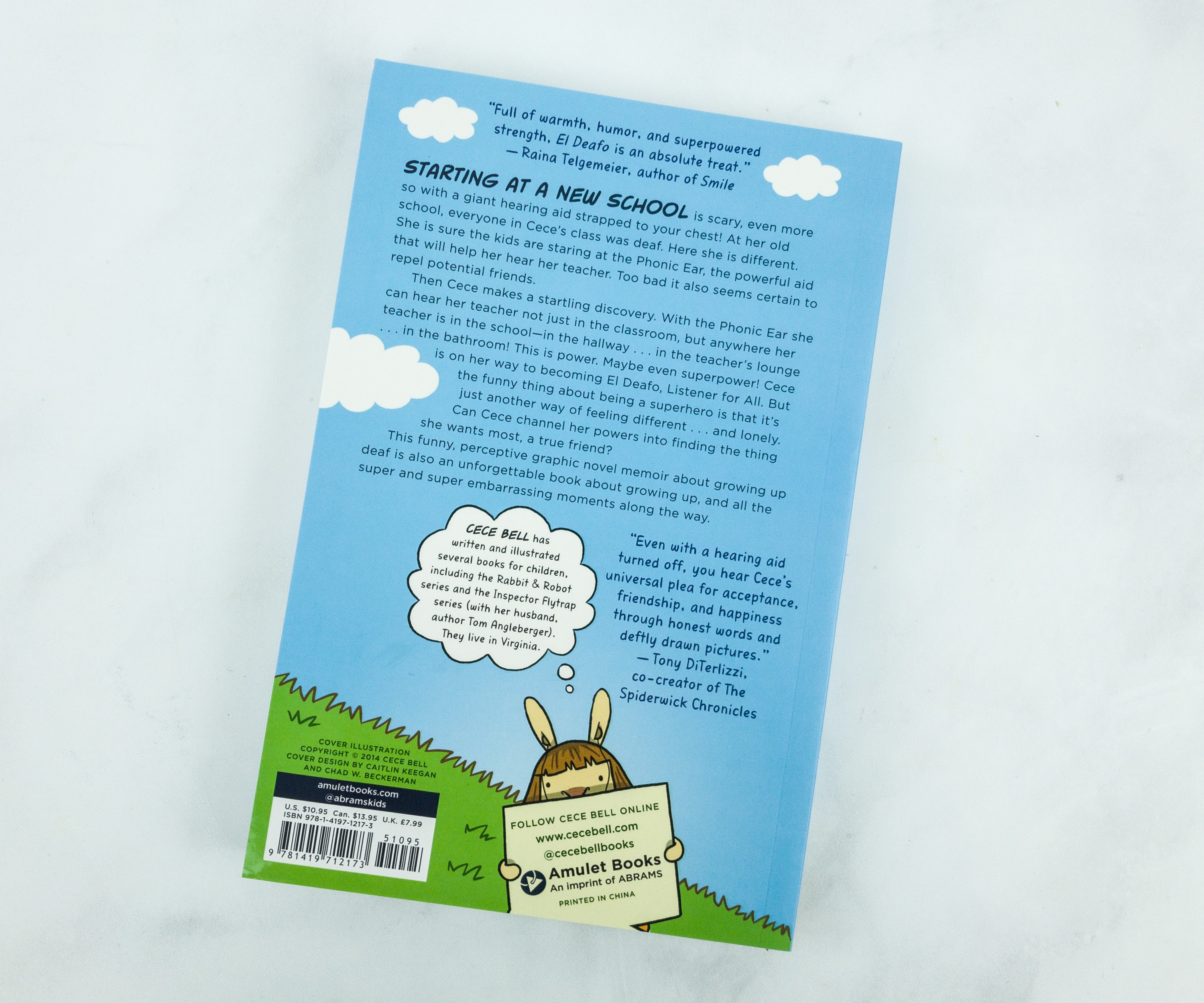 This is an inspiring story! It teaches kids tobetter appreciate the people around them and not be among those who isolate others because of their condition or their differences. We love how Cece was able to use her Phonic Ears too.
The layout and illustrations look like comics!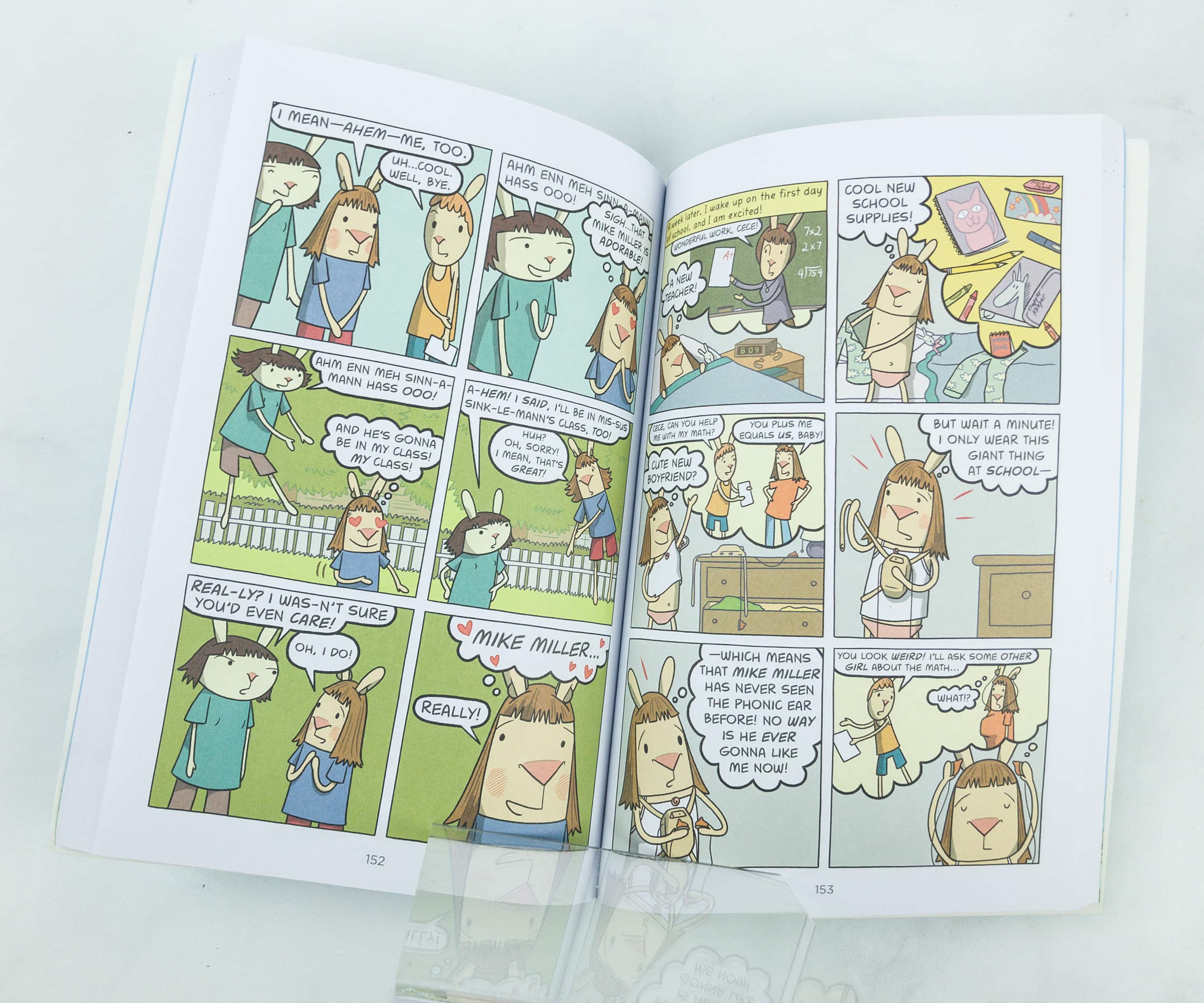 It's a nice change from the usual books with long paragraphs. My kids enjoyed reading the dialogues in this book which matched the illustrations perfectly!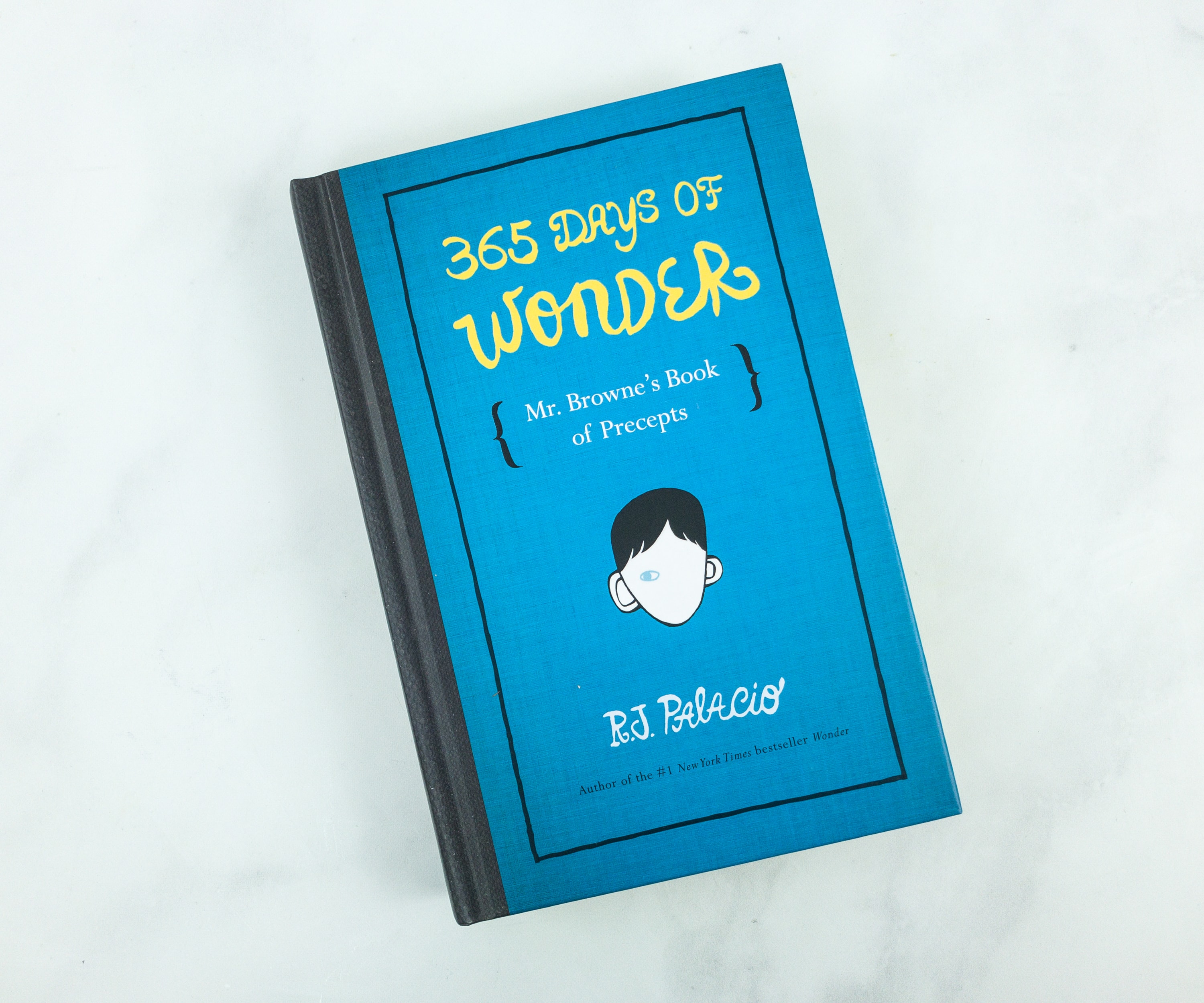 365 Days Of Wonder by R.J. Palacio ($24)
WOver 6 million people have read the #1 New York Times bestseller Wonder-the book that inspired the Choose Kind movement-and have fallen in love with Auggie Pullman, an ordinary boy with an extraordinary face. In Wonder, readers were introduced to memorable English teacher Mr. Browne and his love of precepts. This companion book features conversations between Mr. Browne and Auggie, Julian, Summer, Jack Will, and others, giving readers a special peek at their lives after Wonder ends. Mr. Browne's essays and correspondence are rounded out by a precept for each day of the year-drawn from popular songs to children's books to inscriptions on Egyptian tombstones to fortune cookies. His selections celebrate the goodness of human beings, the strength of people's hearts, and the power of people's wills. There's something for everyone here, with words of wisdom from such noteworthy people as Anne Frank, Martin Luther King Jr., Confucius, Goethe, Sappho-and over 100 readers of Wonder who sent R. J. Palacio their own precepts.
You can get a sneak peek about the contents of this book from the back cover, with praises from critics too.
The precepts are neatly inscribed on each page, some with illustrations too. It's a book that is not just limited to children. Adults might find it interesting too with the life lessons it contains.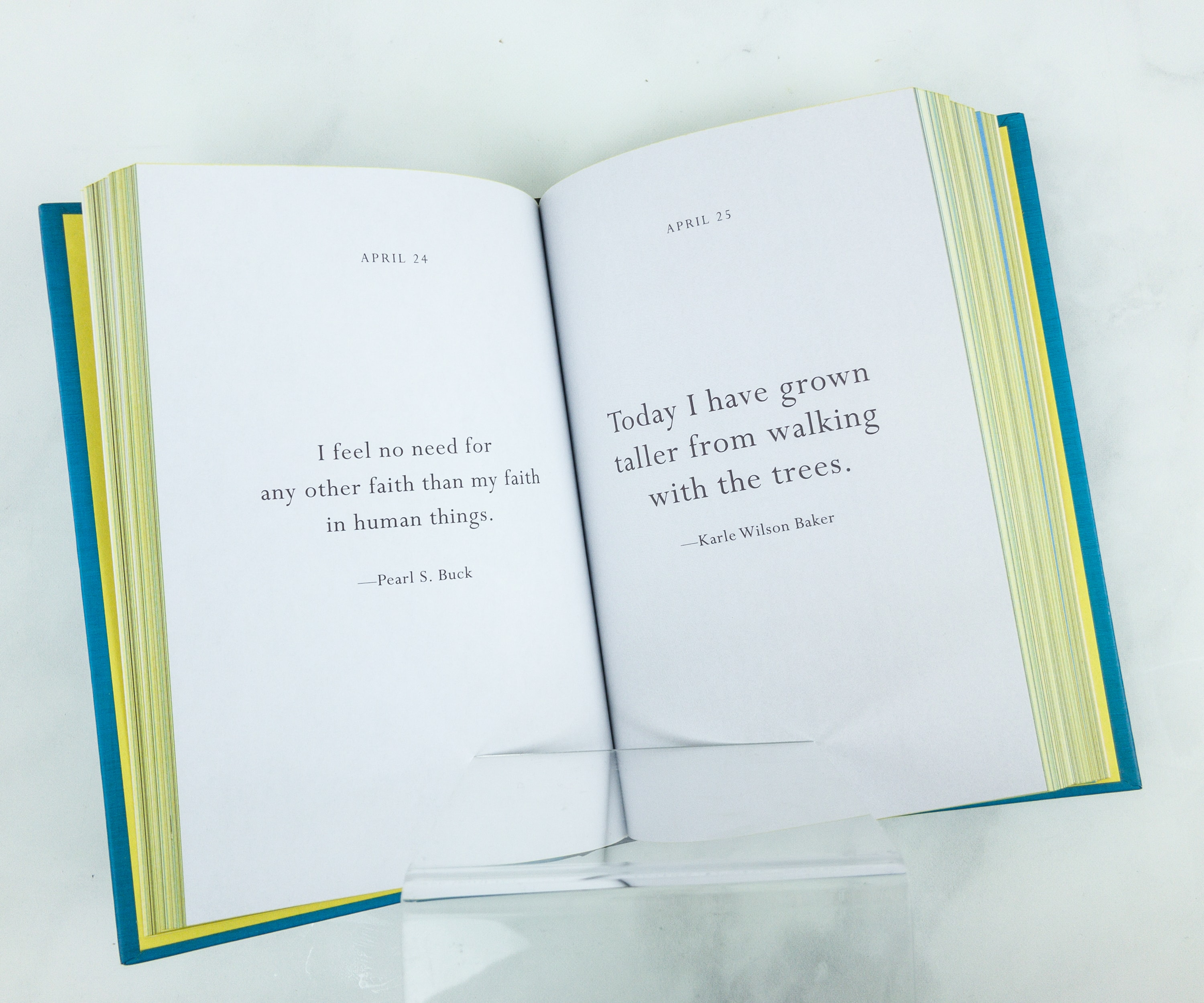 Every page leaves a mark on the reader which is a good way to encourage children to really think about what they have just read, and perhaps apply to their day-to-day lives too.
Literati has given us five books that are eye openers for young readers. Each book tells a different kind of adventure but always packed with life lessons. My kids love El Deafo because of its comic book-like layout and the lesson about accepting their peers regardless of their differences. Unlikely Friendships is such a fun read too, while 365 days of Wonder included some thought-provoking passage which can also teach some values to children at their young age.
Any thoughts on Literati?