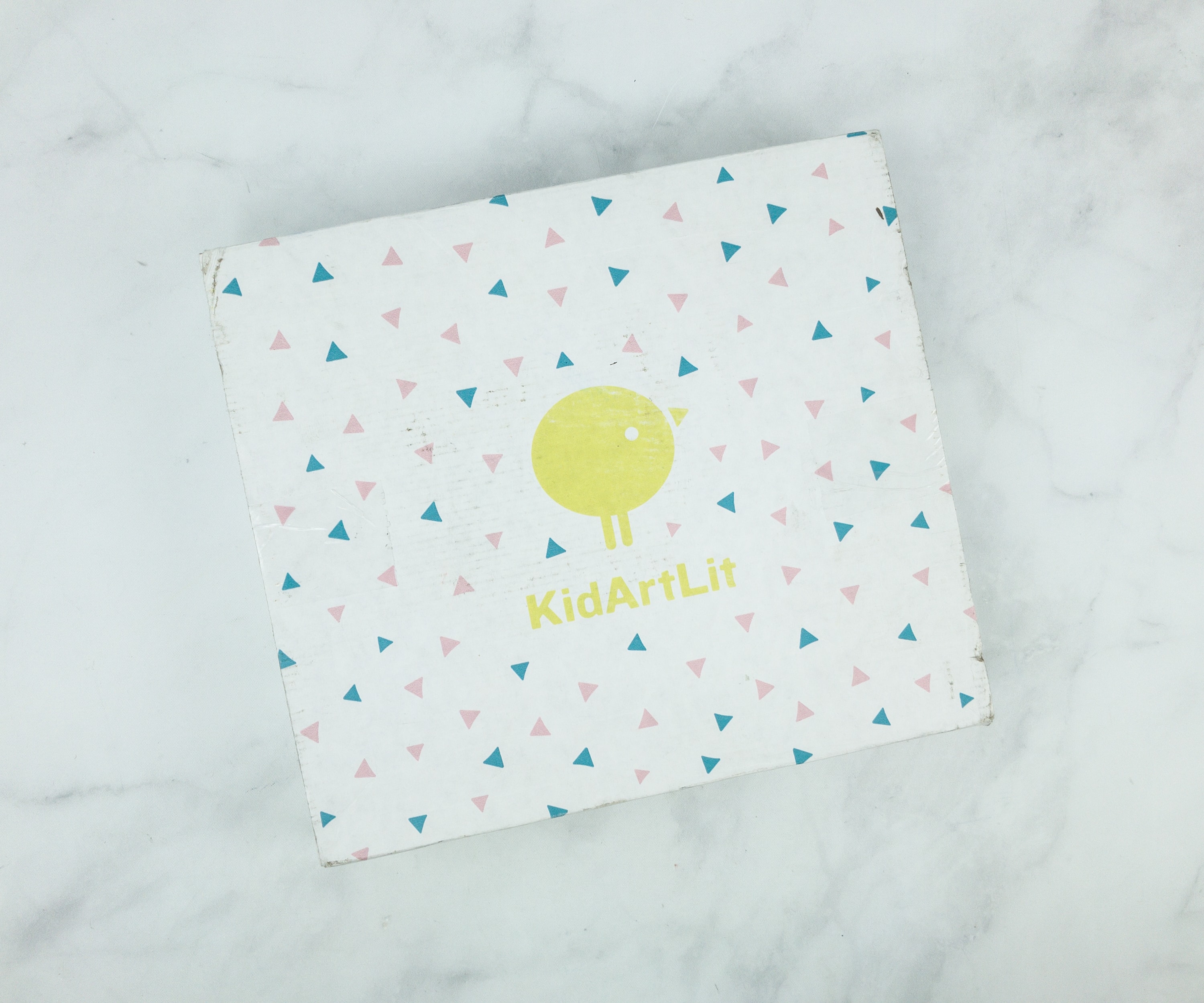 KidArtLit brings art and literature together through a monthly subscription box. The subscription costs $46.99 per month, and each box includes an art project, a picture book, a Ready-Set-Go Pack, and a mini-magazine. The boxes are designed to help your family deeply connect through art and reading.
DEAL: Get 10% off your first month and all gift orders. Use coupon code HELLOSUBS.
The box and packaging itself are very pretty.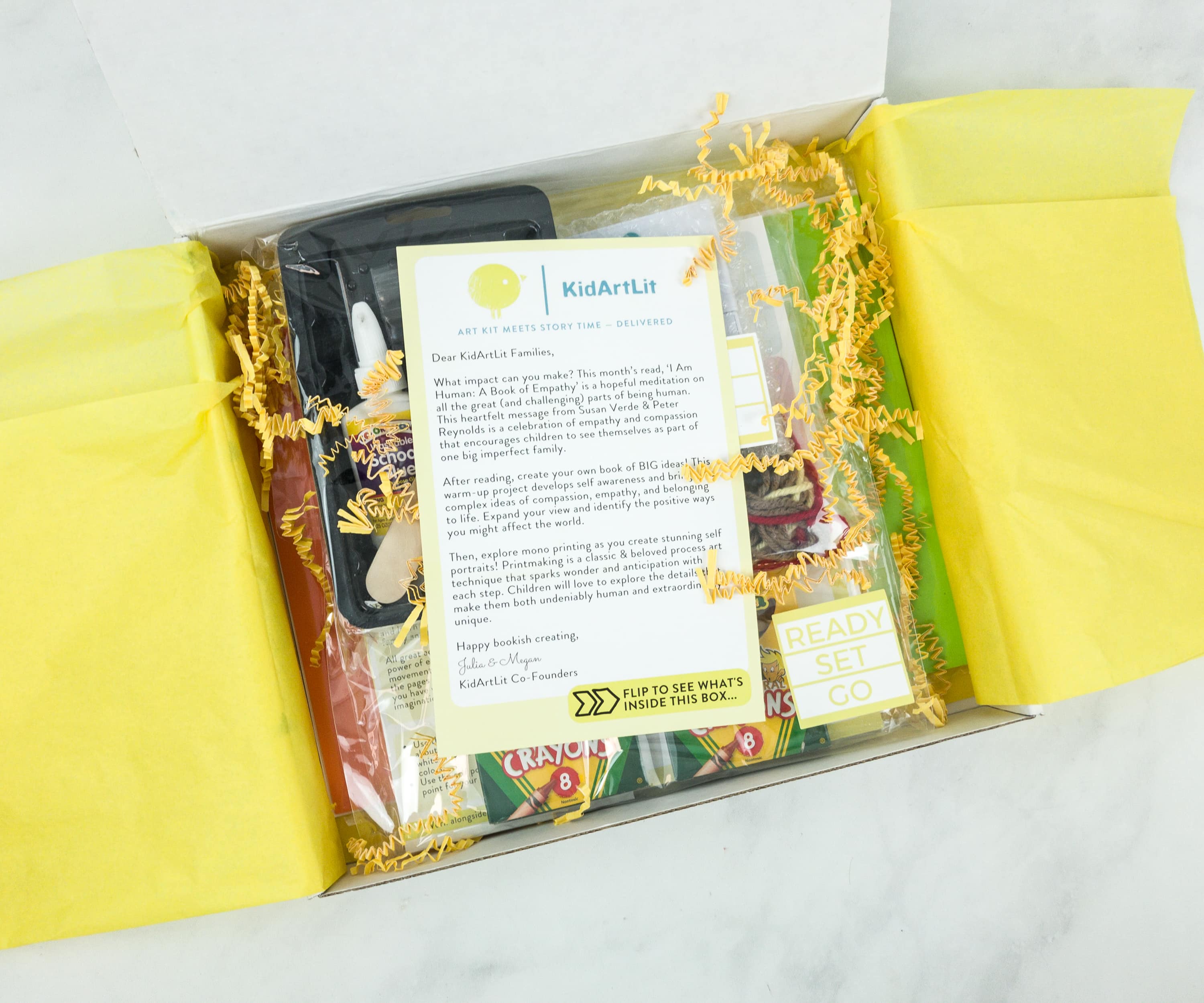 Opening the box gives me positive vibes because of the bright yellow color scheme.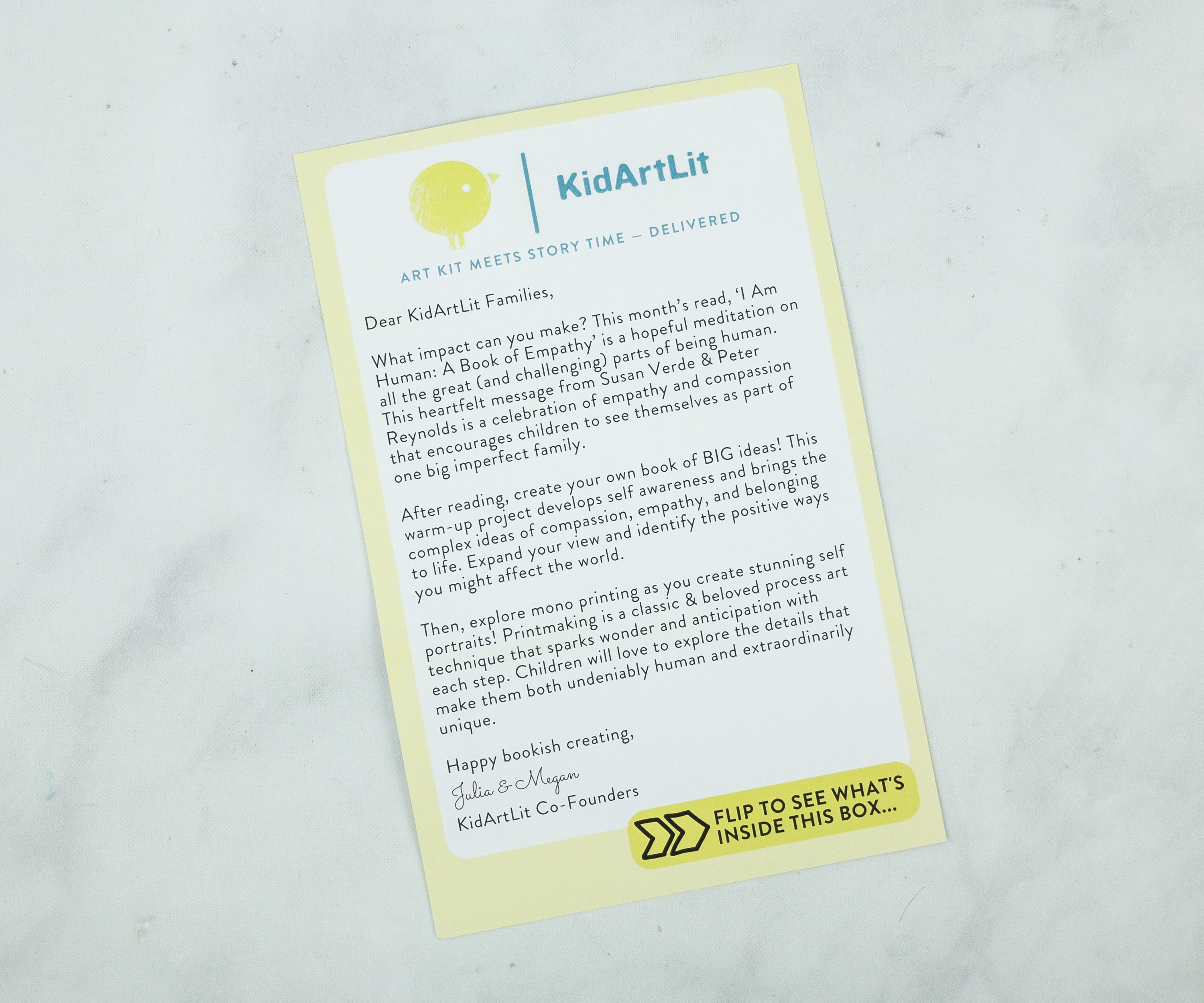 The card sets us up to have a wonderful experience with the activities that are in store for us. There are lots to learn in this box.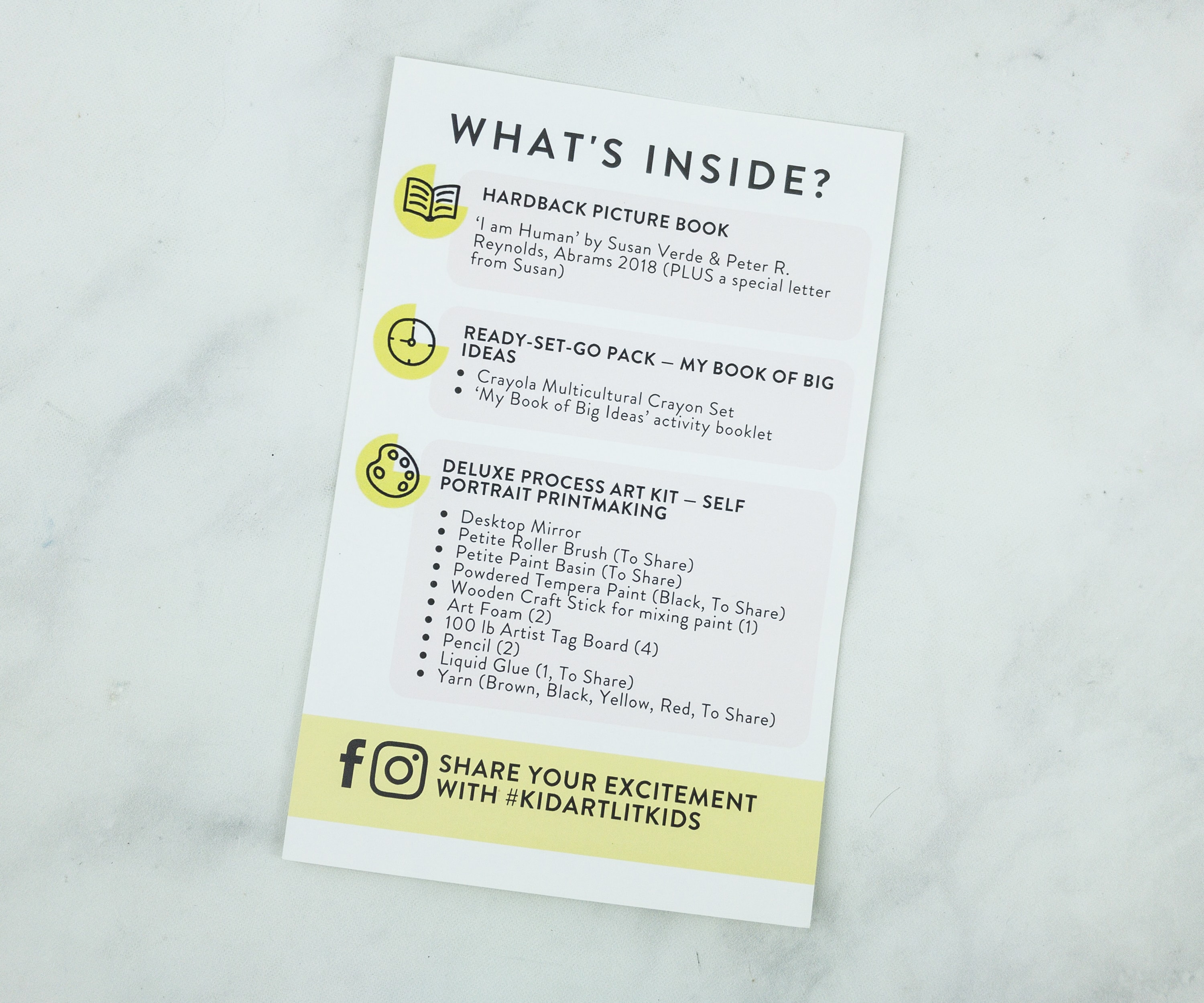 Flip the card and you will see the list of things inside the box.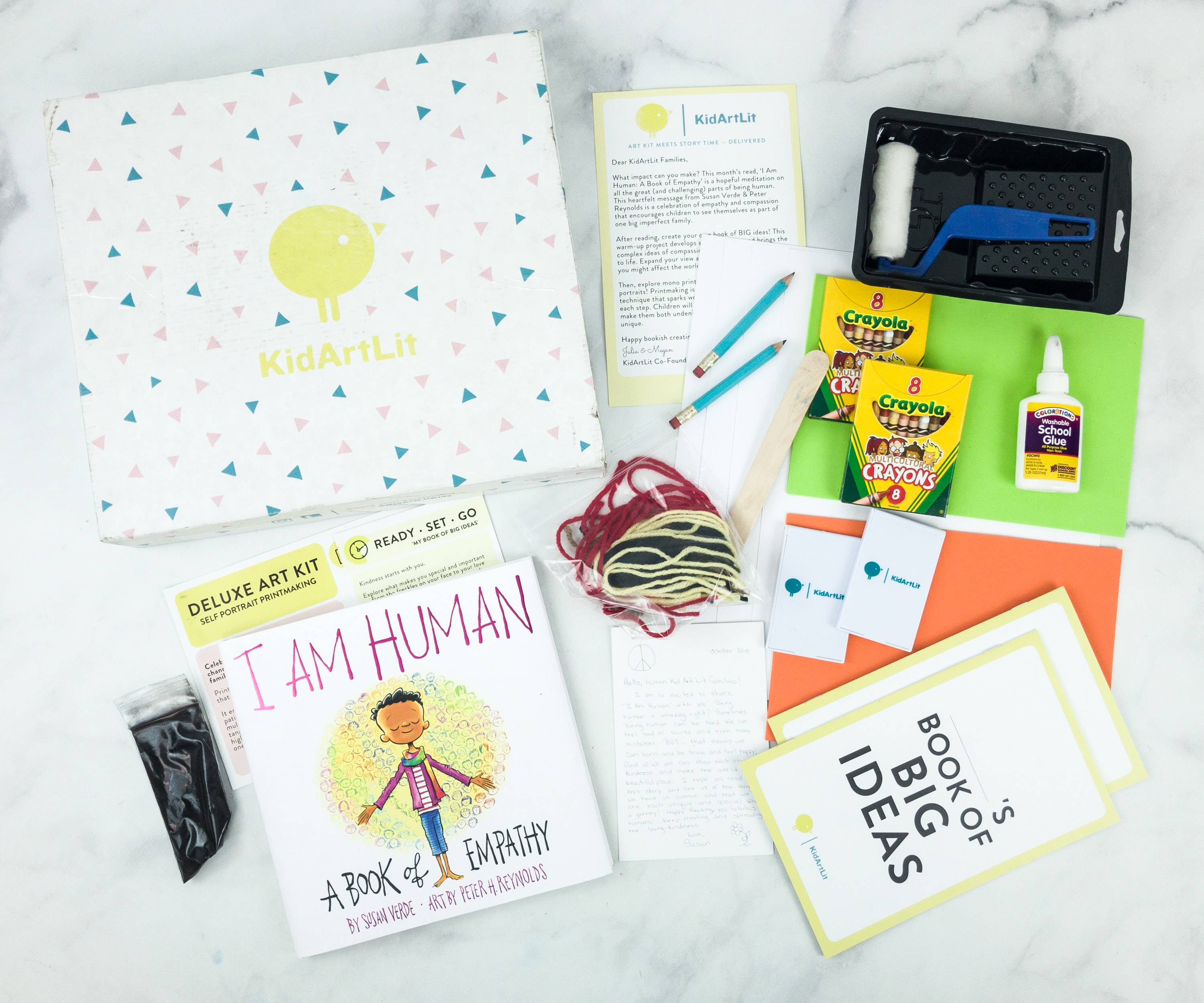 Everything in my box!
There's a handwritten letter by Susan to the kids about the best things in being human and accepting our own flaws because that's part of the beauty of life.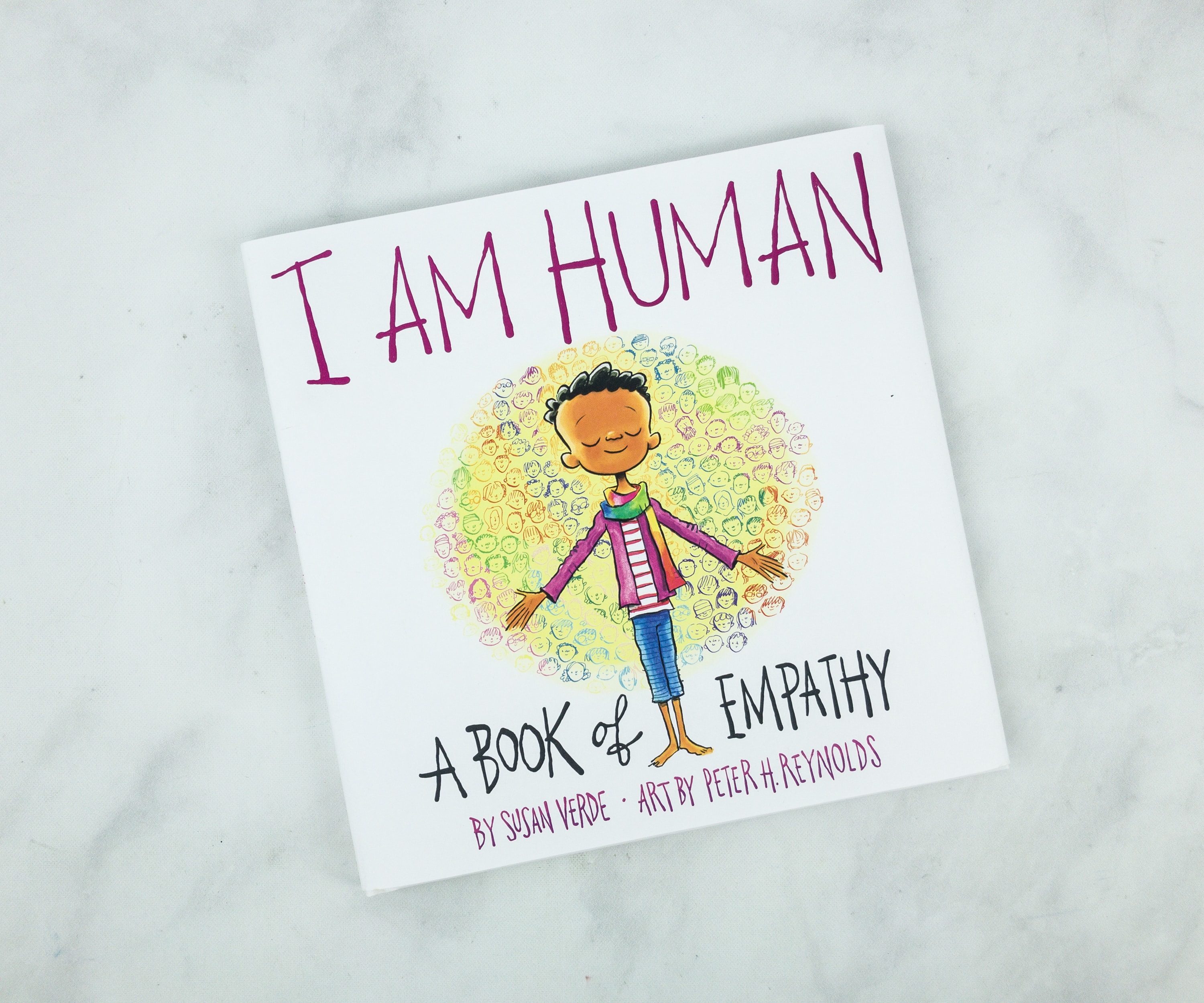 I Am Human A Book Of Empathy by Susan Verde ($10.91)
The instant #1 New York Times bestseller!

From the picture book dream team behind I Am Yoga and I Am Peace comes the third book in their wellness series: I Am Human. A hopeful meditation on all the great (and challenging) parts of being human, I Am Human shows that it's okay to make mistakes while also emphasizing the power of good choices by offering a kind word or smile or by saying "I'm sorry." At its heart, this picture book is a celebration of empathy and compassion that lifts up the flawed fullness of humanity and encourages children to see themselves as part of one big imperfect family—millions strong.

This book is like a positive voice in our head that says we should accept our flawed self and see the world with much more compassion and empathy. The illustration is a nice touch.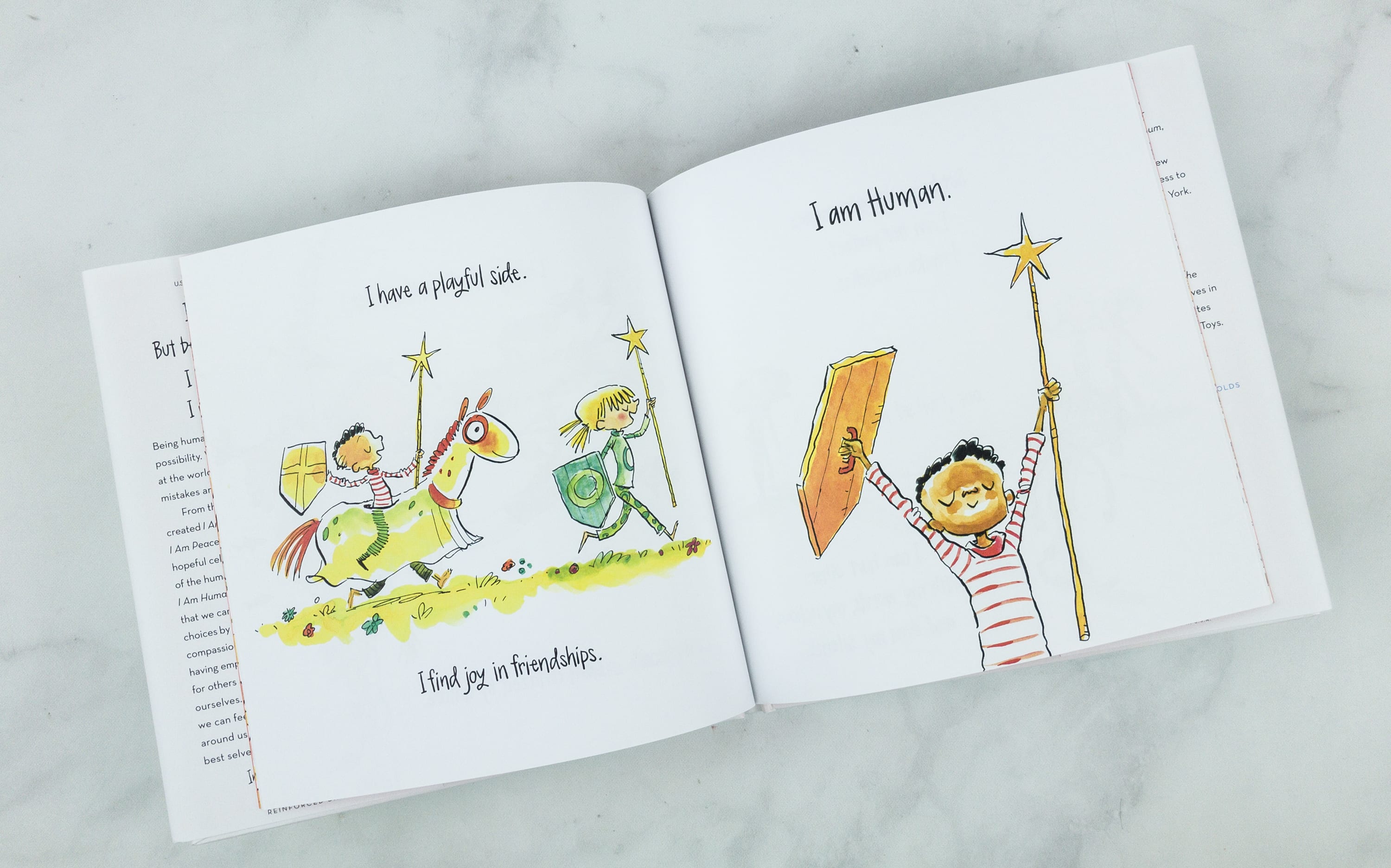 The images are full of life, colorful, and attractive.
The colors and the images perfectly describe the emotions of the captions written.
A bad day can become a GREAT day with kindness.
The kids will be able to know that choosing thoughtfulness and goodness can make a normal day a great one. You don't know how a simple act of kindness can change someone's life.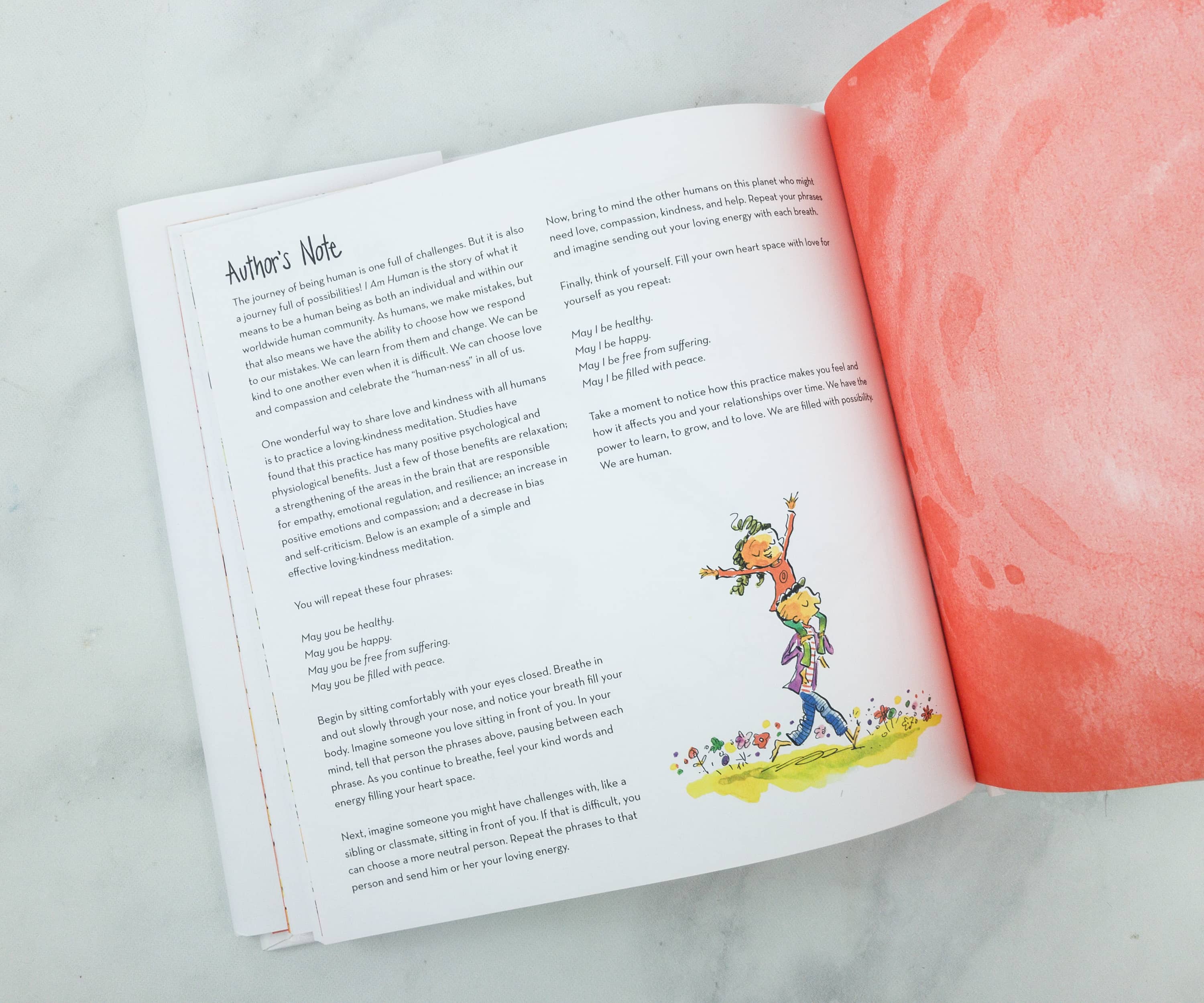 May you be healthy. May you be happy. May you be free from suffering. May you be filled with peace.
This is a meditation we can try out to send ourselves and our loved ones positive vibes. We can even ask a friend to do it together.

My son was so focused on reading. He liked the book!
Ready-Set-Go-Pack – My Book Of Big Ideas. This is the first activity pack. I'm sensing some major drawing and coloring artwork tasks because of the crayons!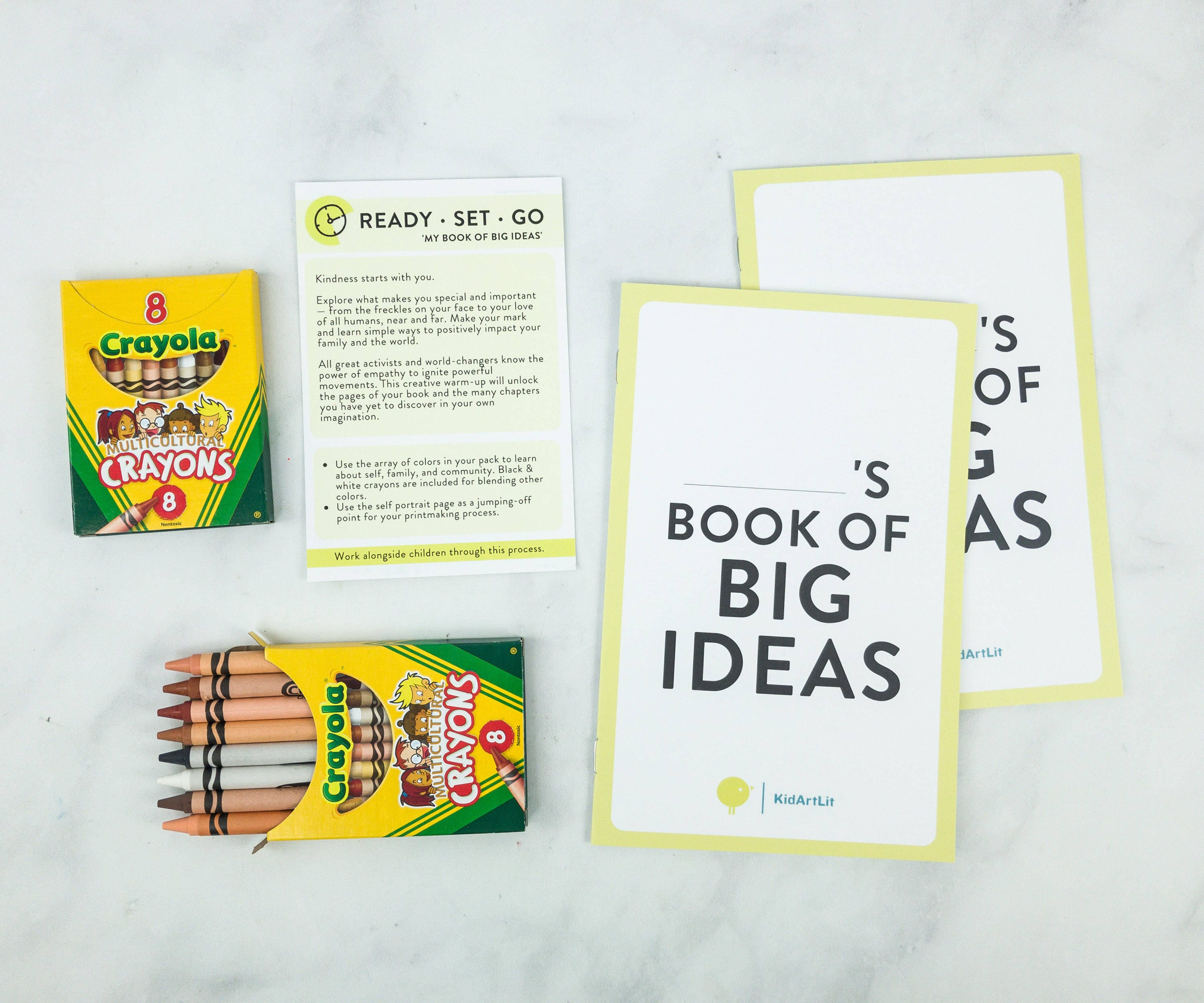 Here are the contents: two booklets and two boxes of crayons.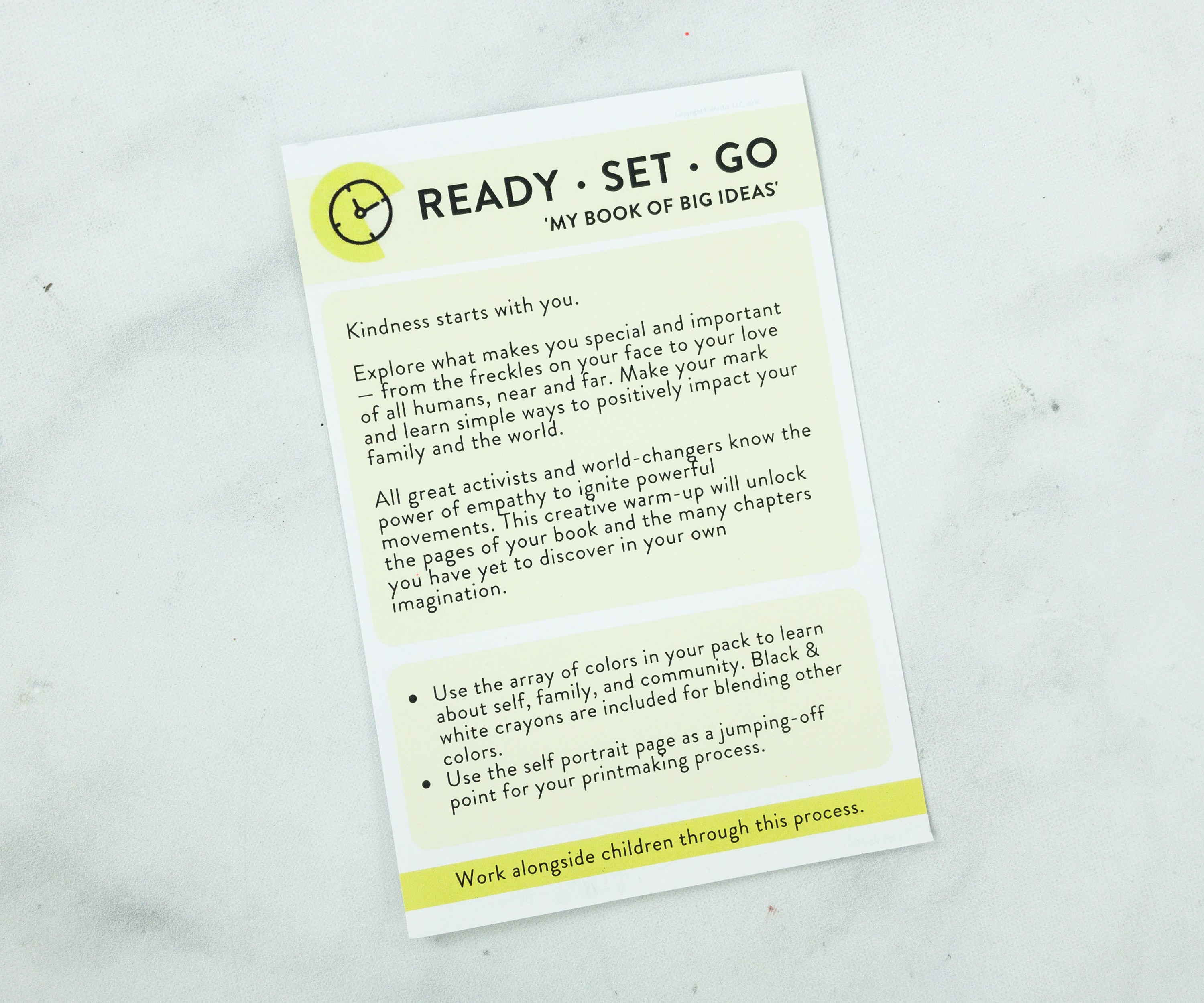 In order to give kindness to others, you must accept who you are first. We must be kind to ourselves first. So this activity sets the tone for the other ones. They encouraged the kids to draw every detail of their face to prove that having flaws aren't so bad.
The crayons in the pack are Multicultural, which represents skin tones from around the globe. It encourages kids to create more inclusive drawings.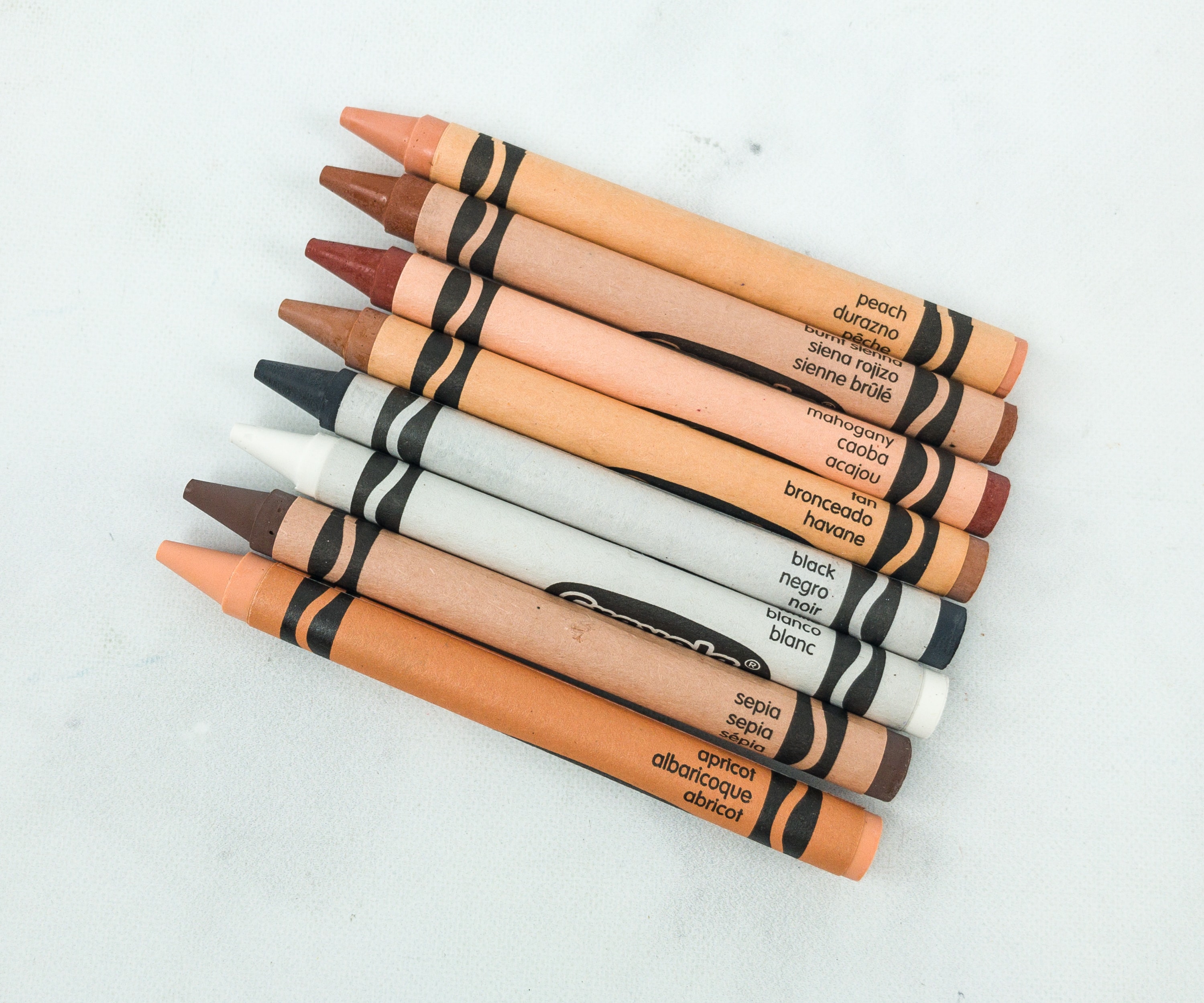 The 8 colors that represent skin tones include apricot, black, burnt sienna, mahogany, peach, sepia, tan, and white. (The black and white are for blending)
It is encouraged to have a pal to do this activity with!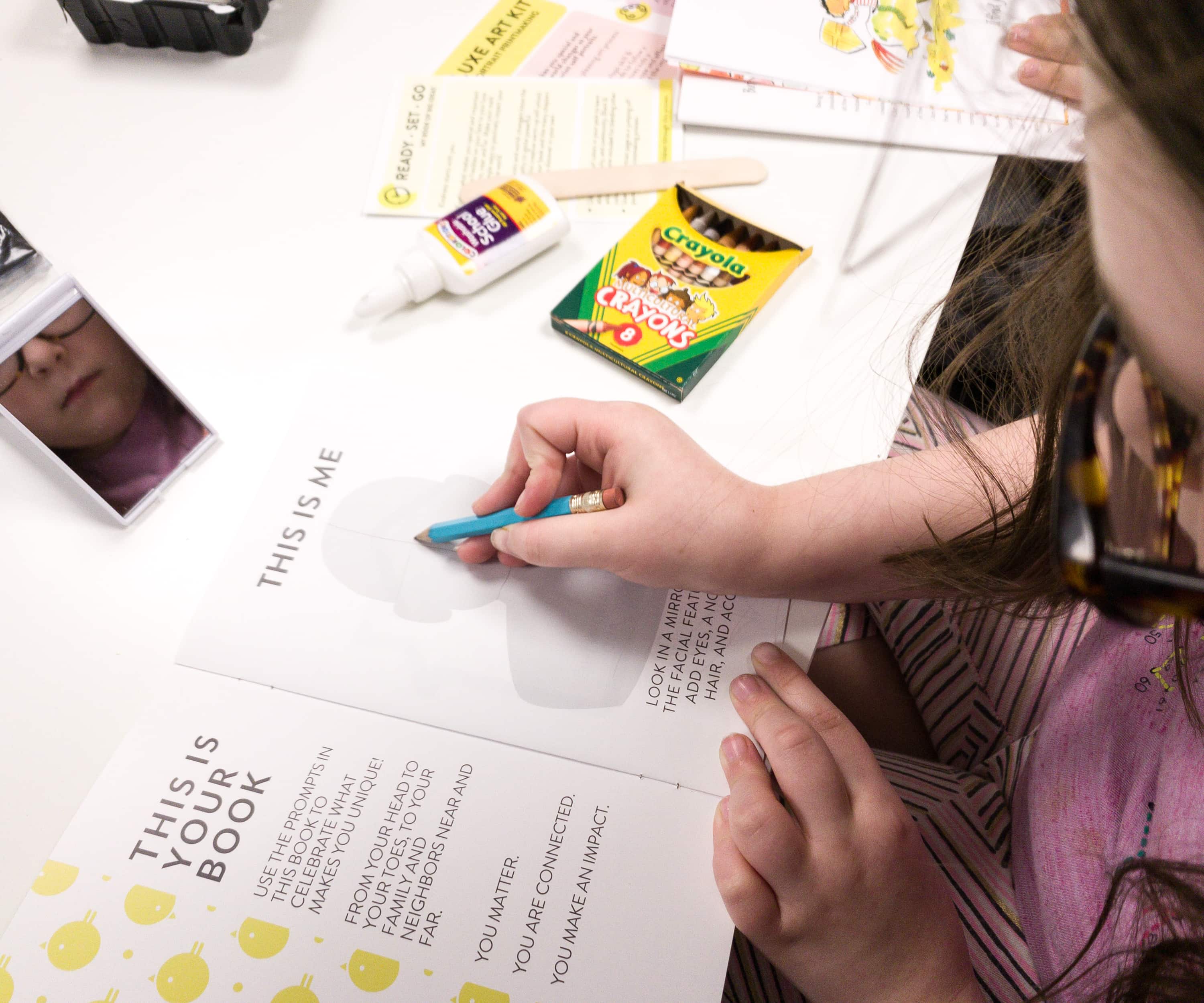 My daughter was doing what was instructed and placed a mirror in front so she can draw herself. I loved that she portioned the head into four so she can easily draw and have symmetry in her drawing.
Kids who like to draw faces will love this booklet for sure. The whole activity revolved around it.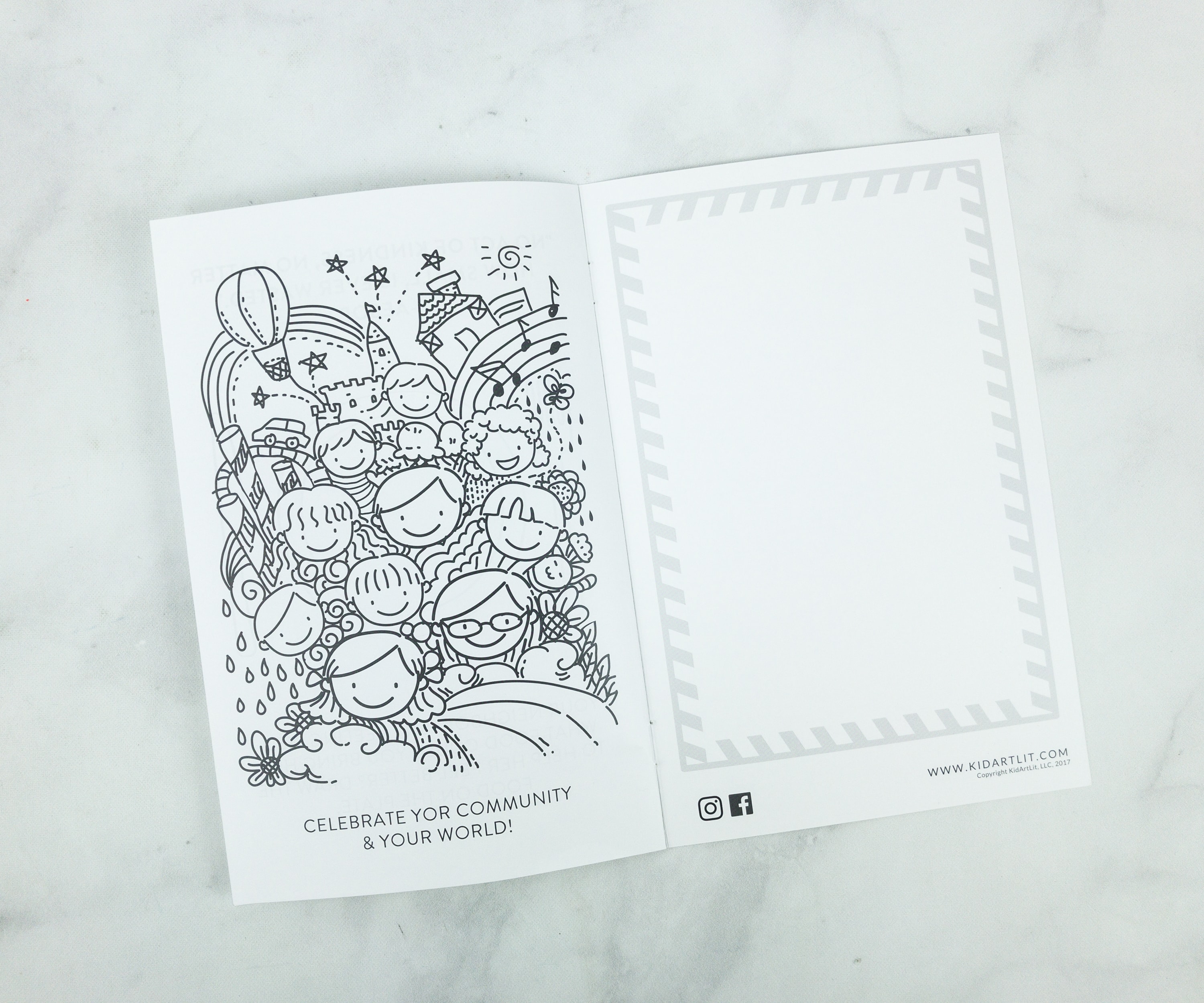 There's a blank space is available so the kids can let their imaginations wild and draw whatever they want.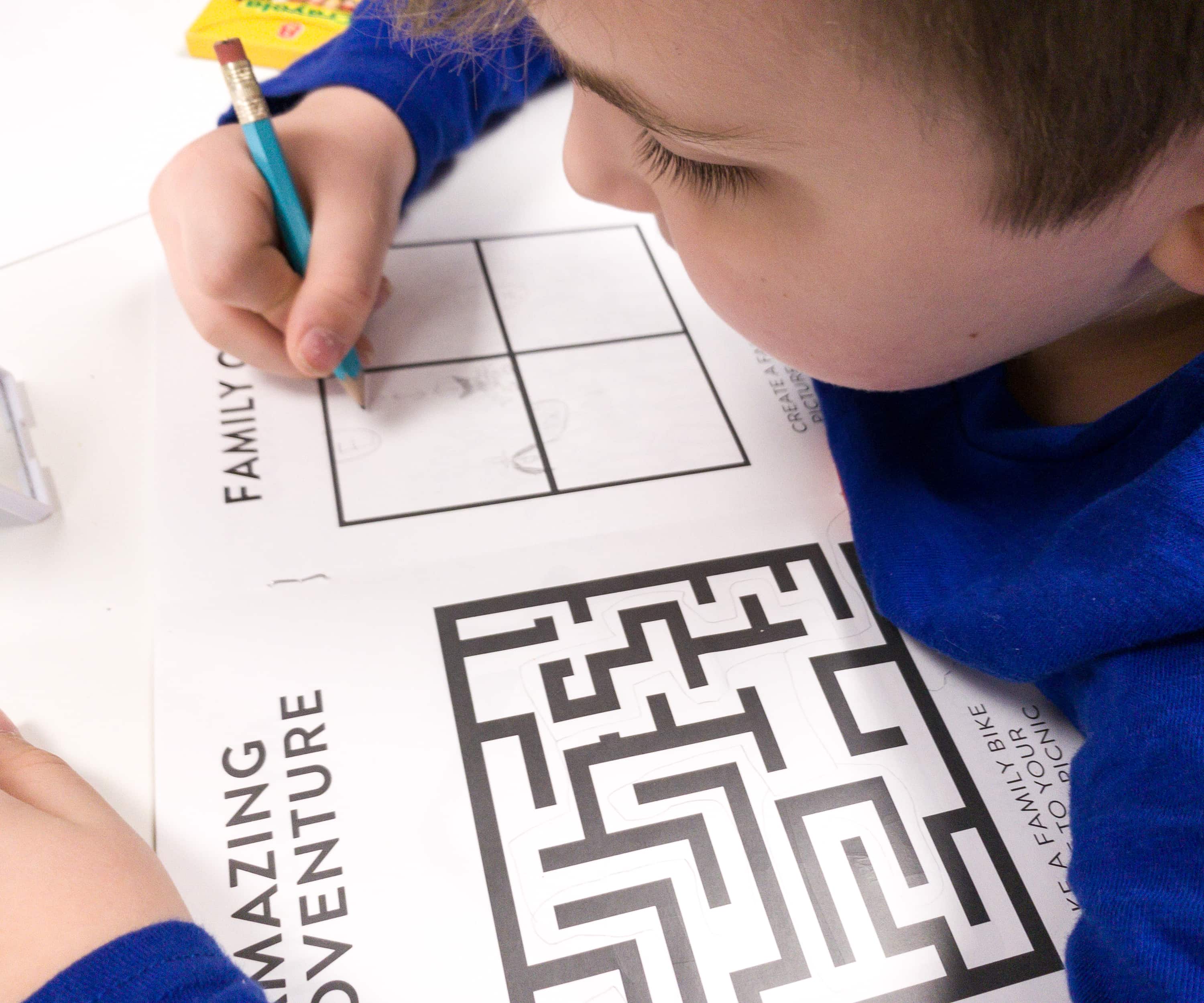 My son got interested in all of the activities and did them one by one.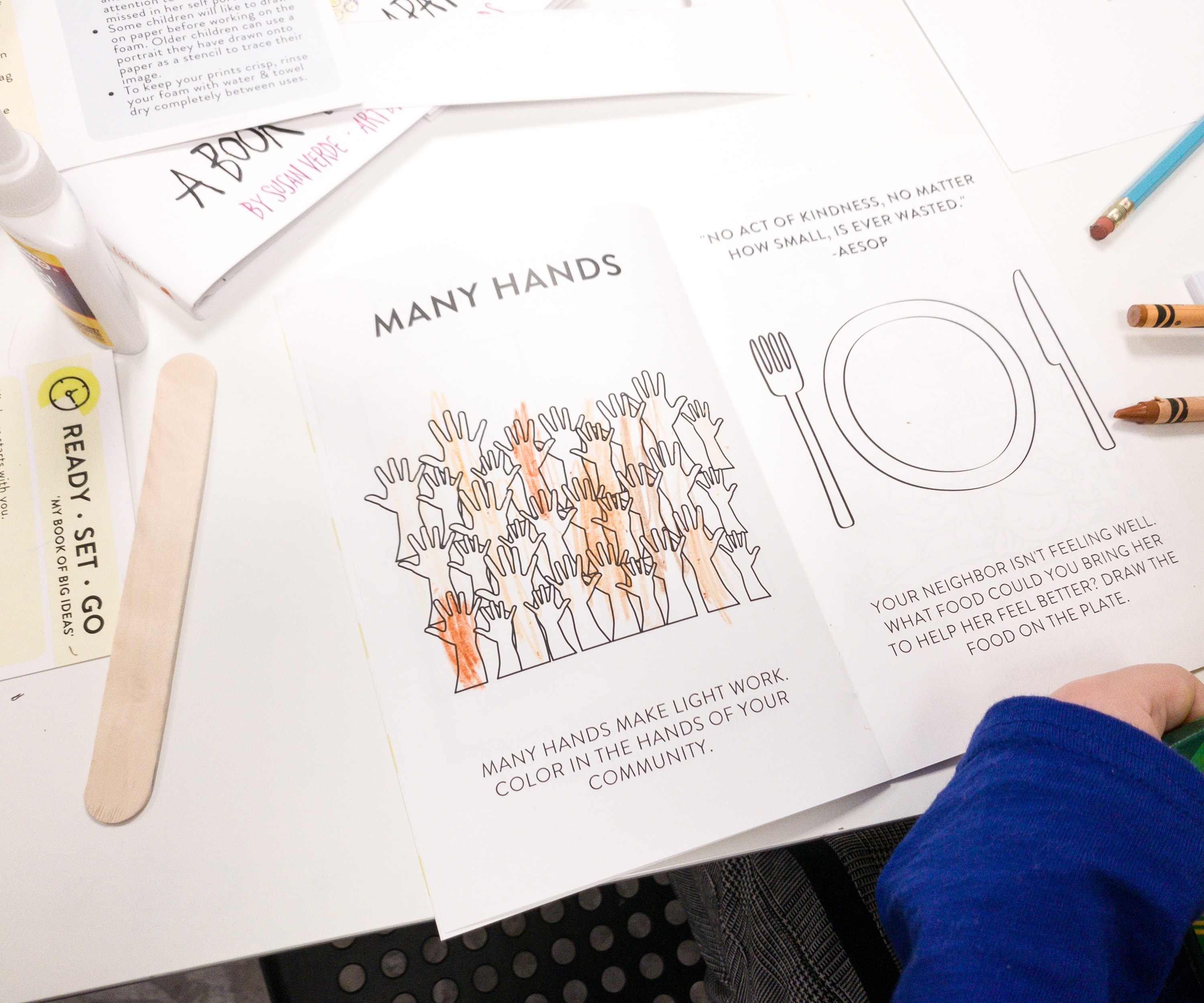 They used all the colors for this hand activity!
These are the finished drawings.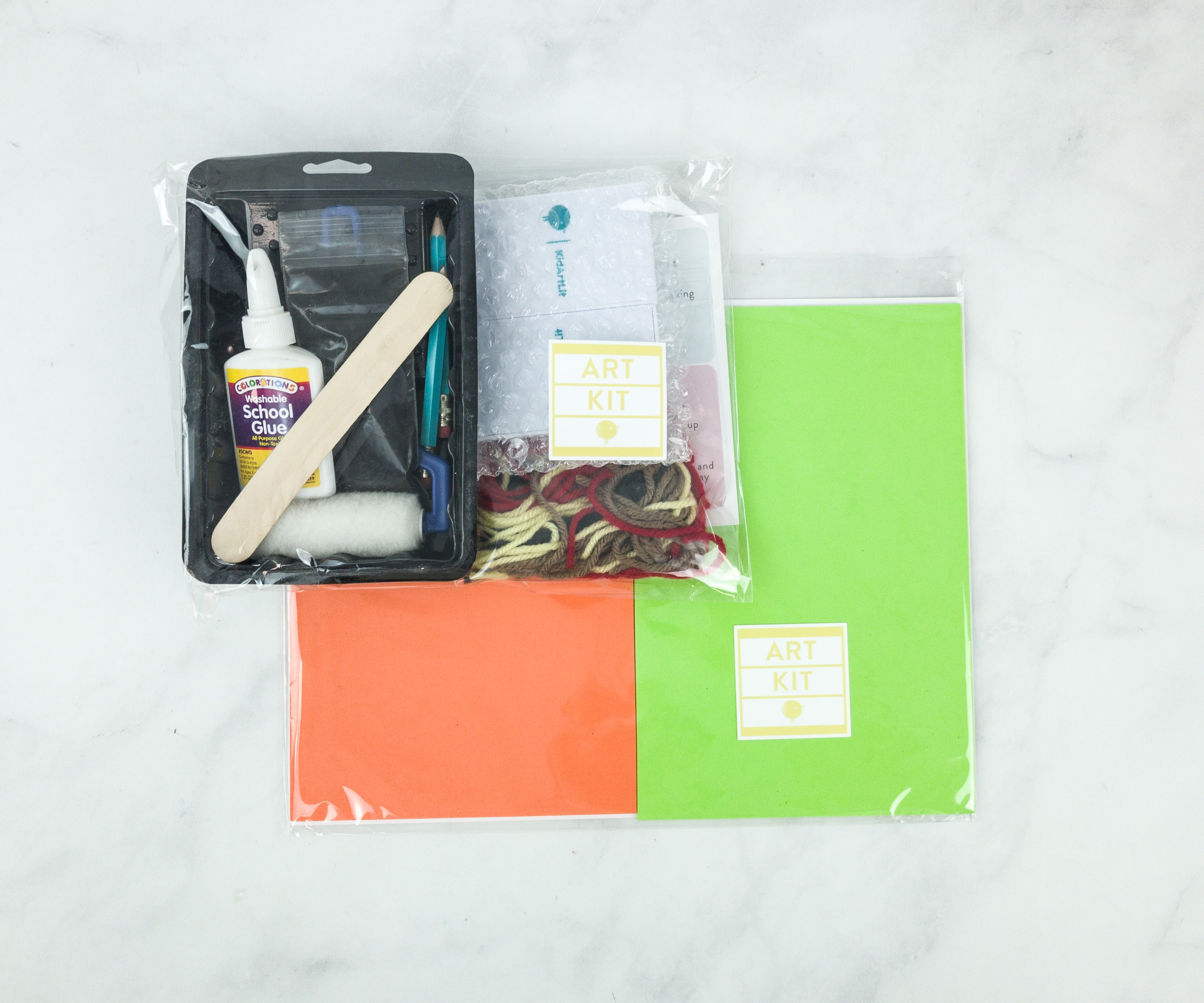 Deluxe Process Art Kit – Self Portrait Print Making. All the materials are sealed neatly! This time, the kids are making a self-portrait.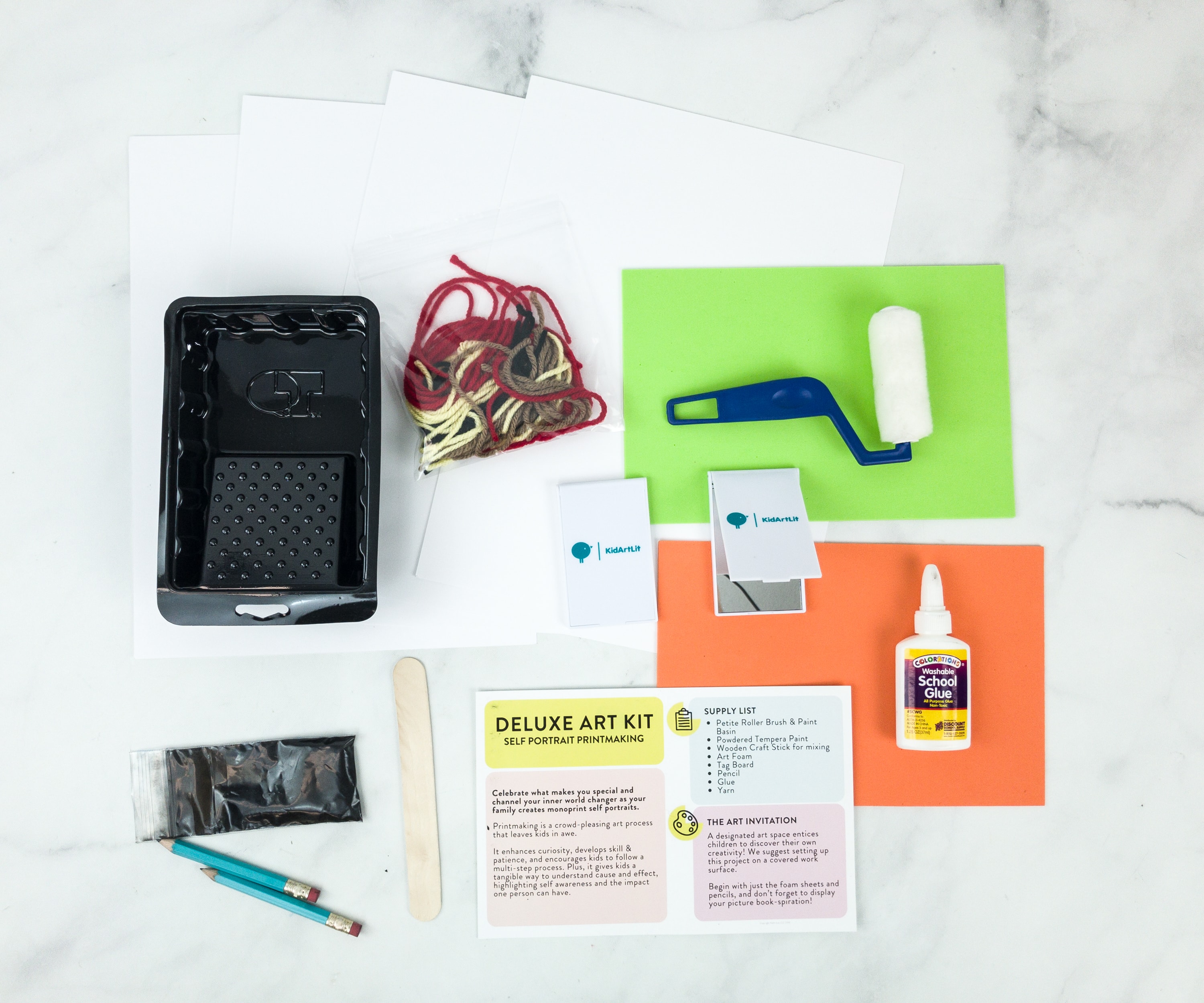 Here's the complete kit, which includes roller brush, paint basin, paint, wooden craft stick, art foam, tag board, pencil, glue, and yarn.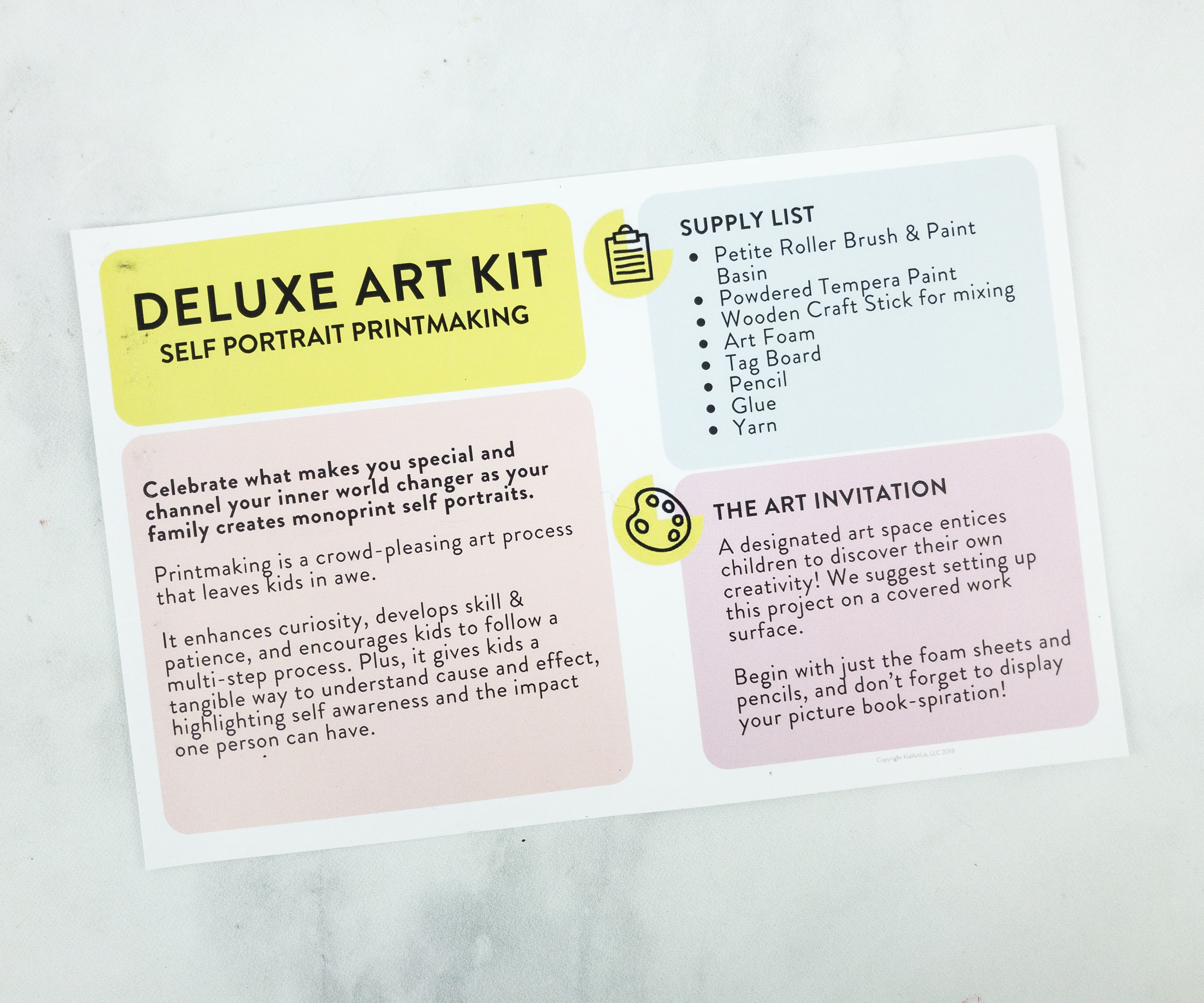 This is the info card about the deluxe art kit and the list of supplies to use.
The directions and other tips and tricks are also indicated in this card.
First step is to set up the mirrors and let the kids draw themselves on the foam sheets.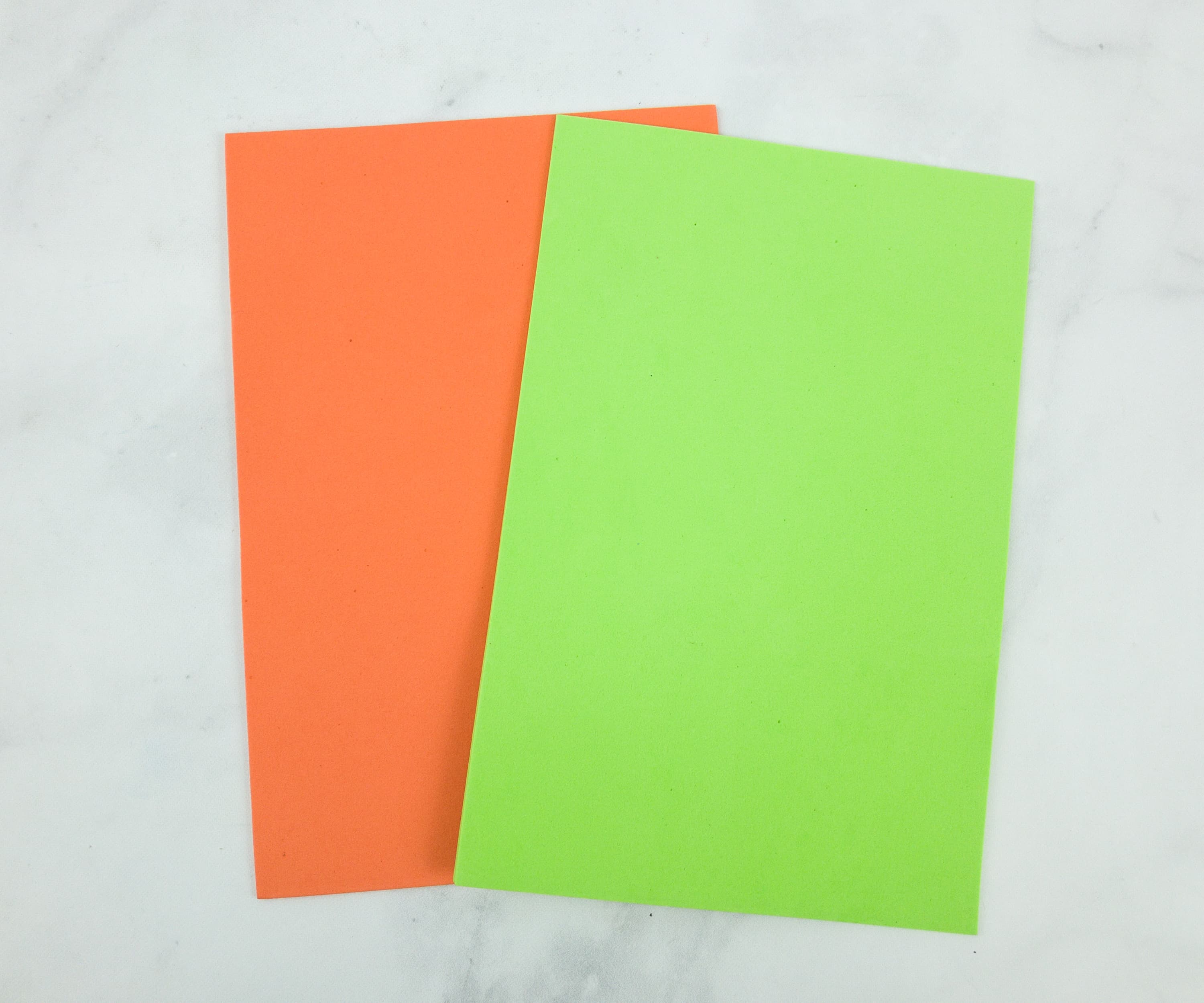 These are the foam sheets where kids can apply the paint on.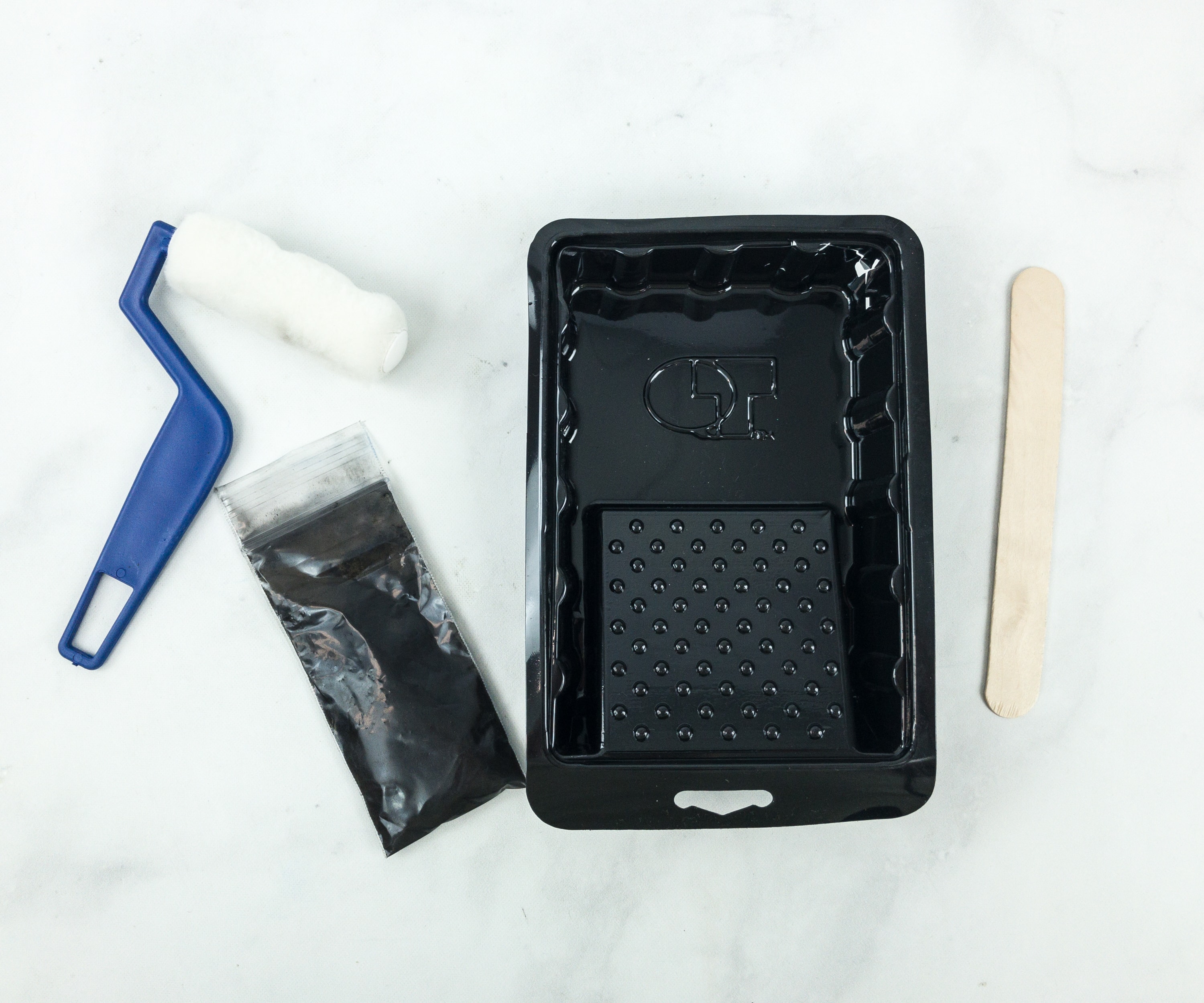 It's great that they provided tools we can use to mix colors!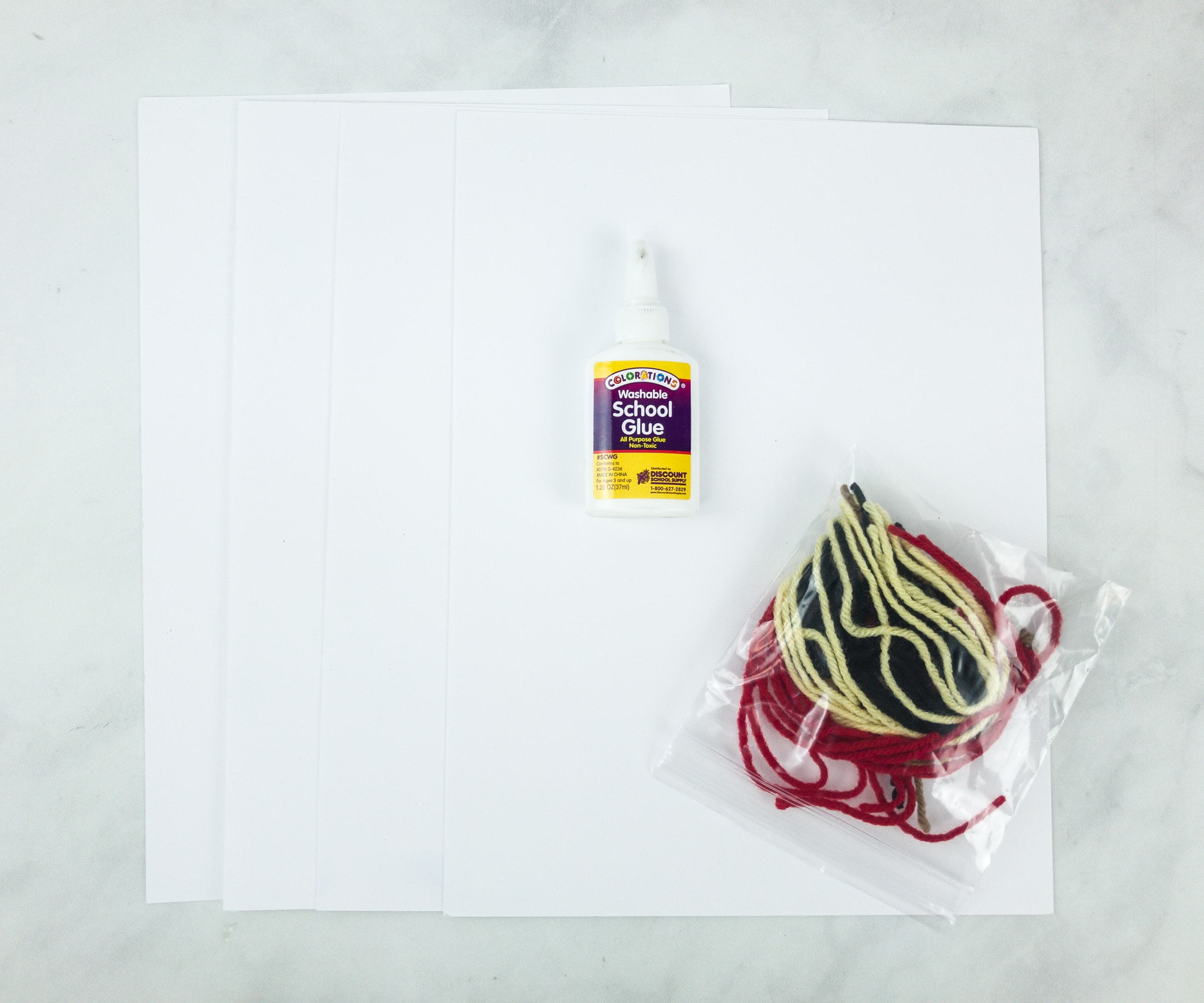 The glue and yarn are for the final touch of their self-portraits!

My son placed the crayon to position the mirror steadily and he can draw himself accurately.
My daughter did a great job! She chose to draw on paper and then very laboriously transfer it to the foam.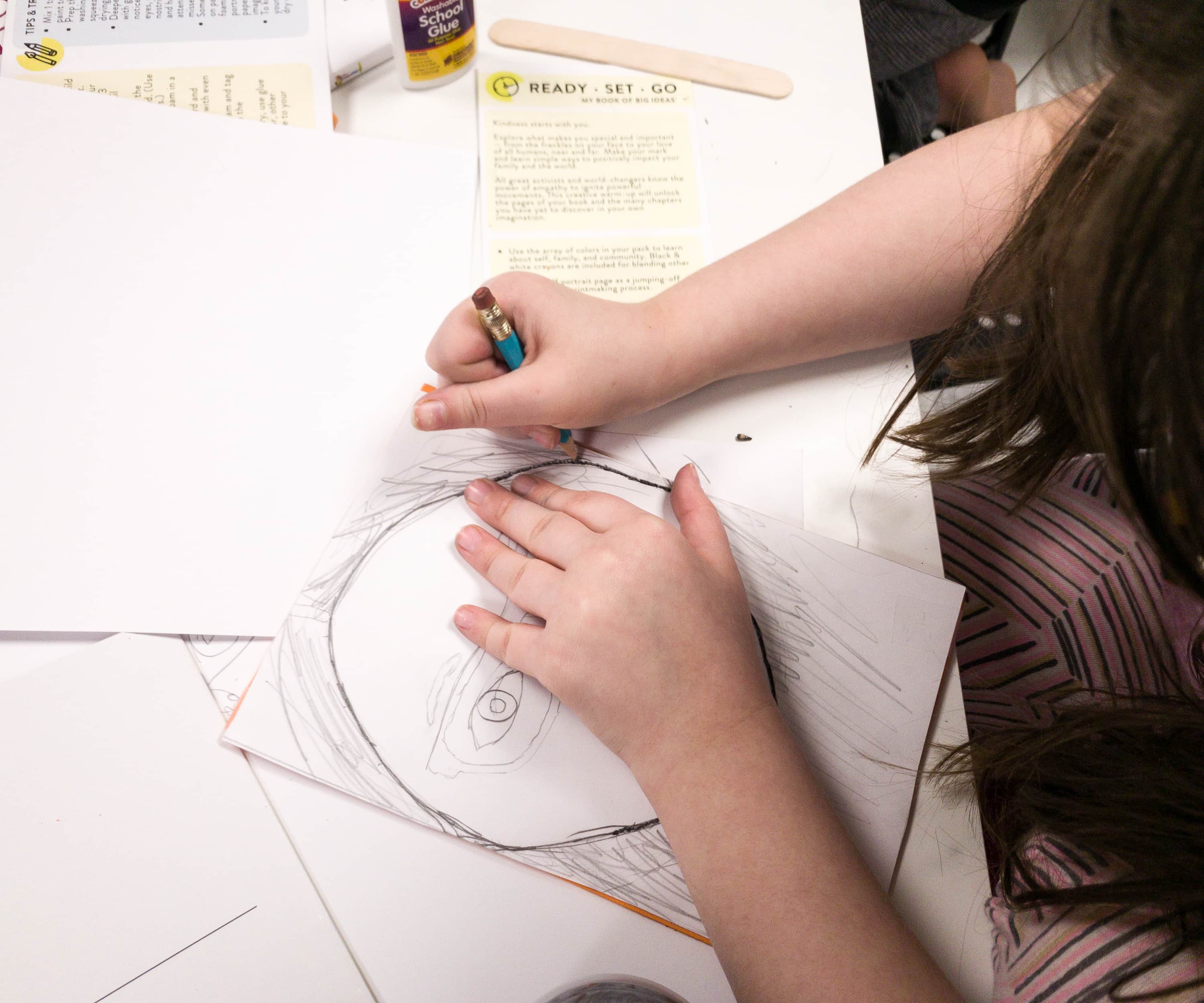 She followed one of the tips given and drew her face first and then she traced it with the foam sheet under it.
They applied a thin layer of paint to the foam sheet as instructed. My son drew his right on the foam – much faster! So many choices and options with this kit!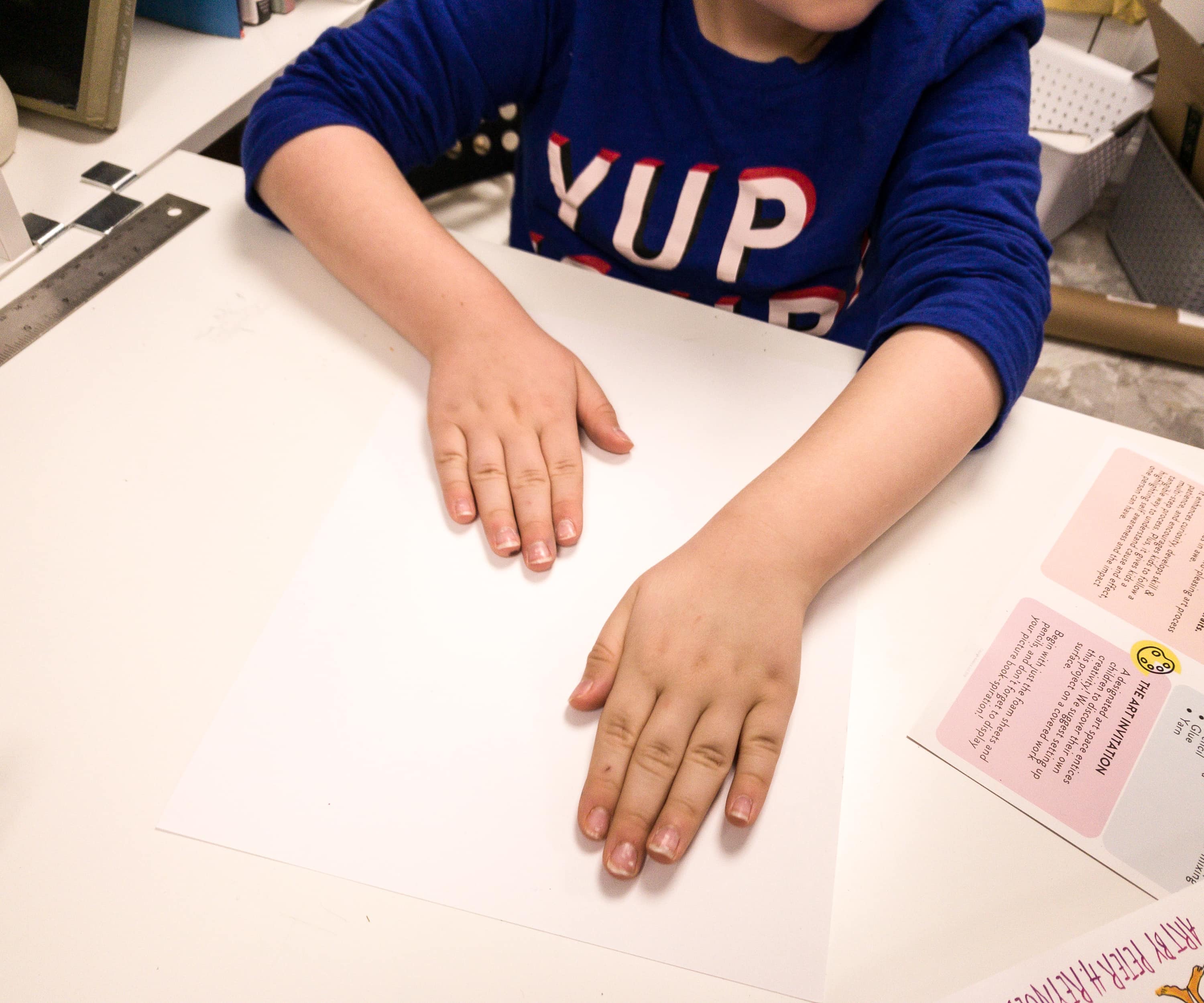 The tag board is pressed on the foam sheet evenly for the print to register beautifully.

Wow, my daughter's drawing looked pretty good. The tracing made it easier indeed!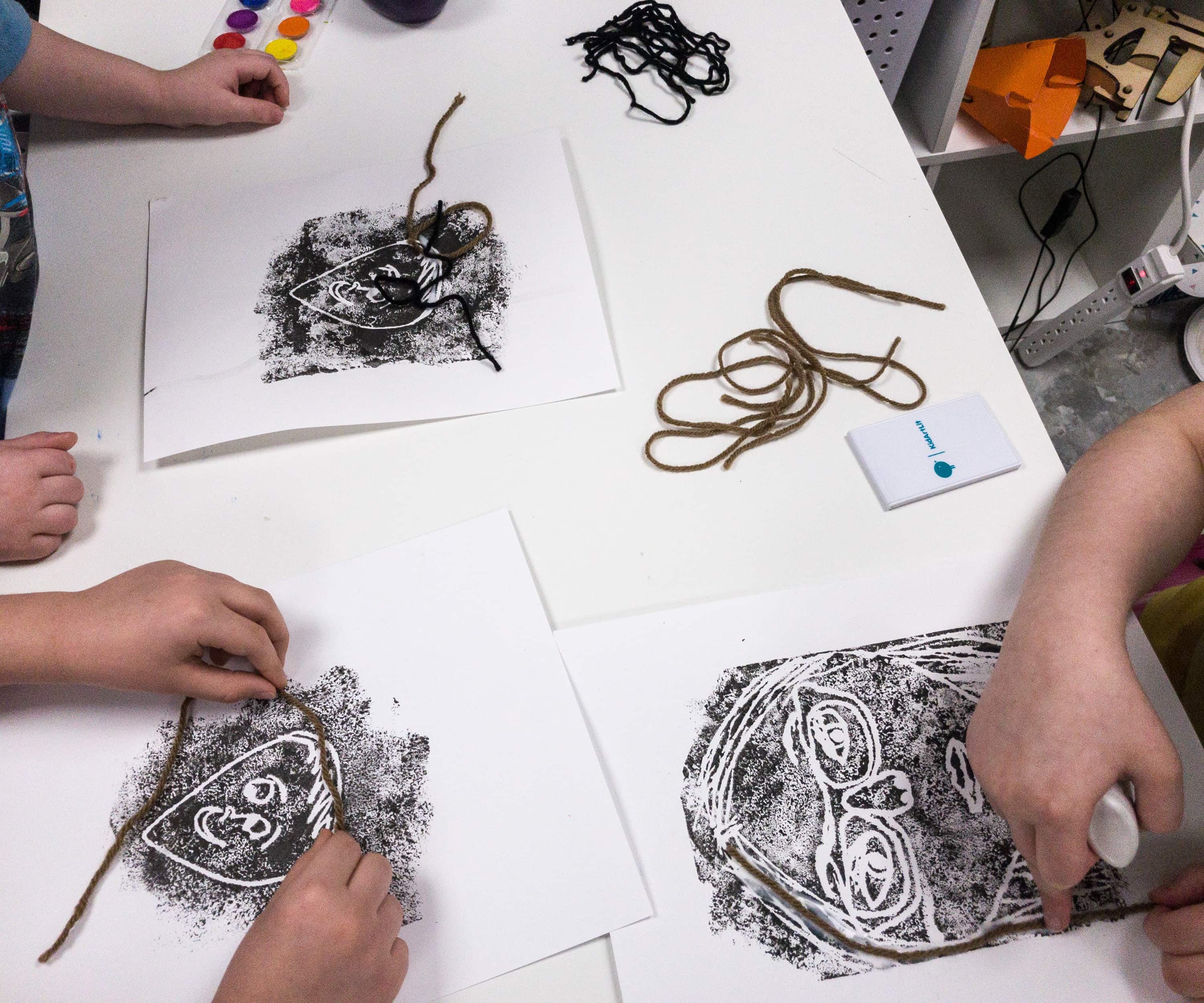 They applied the yarn to decorate their new prints. We made an extra print for our 4 year old.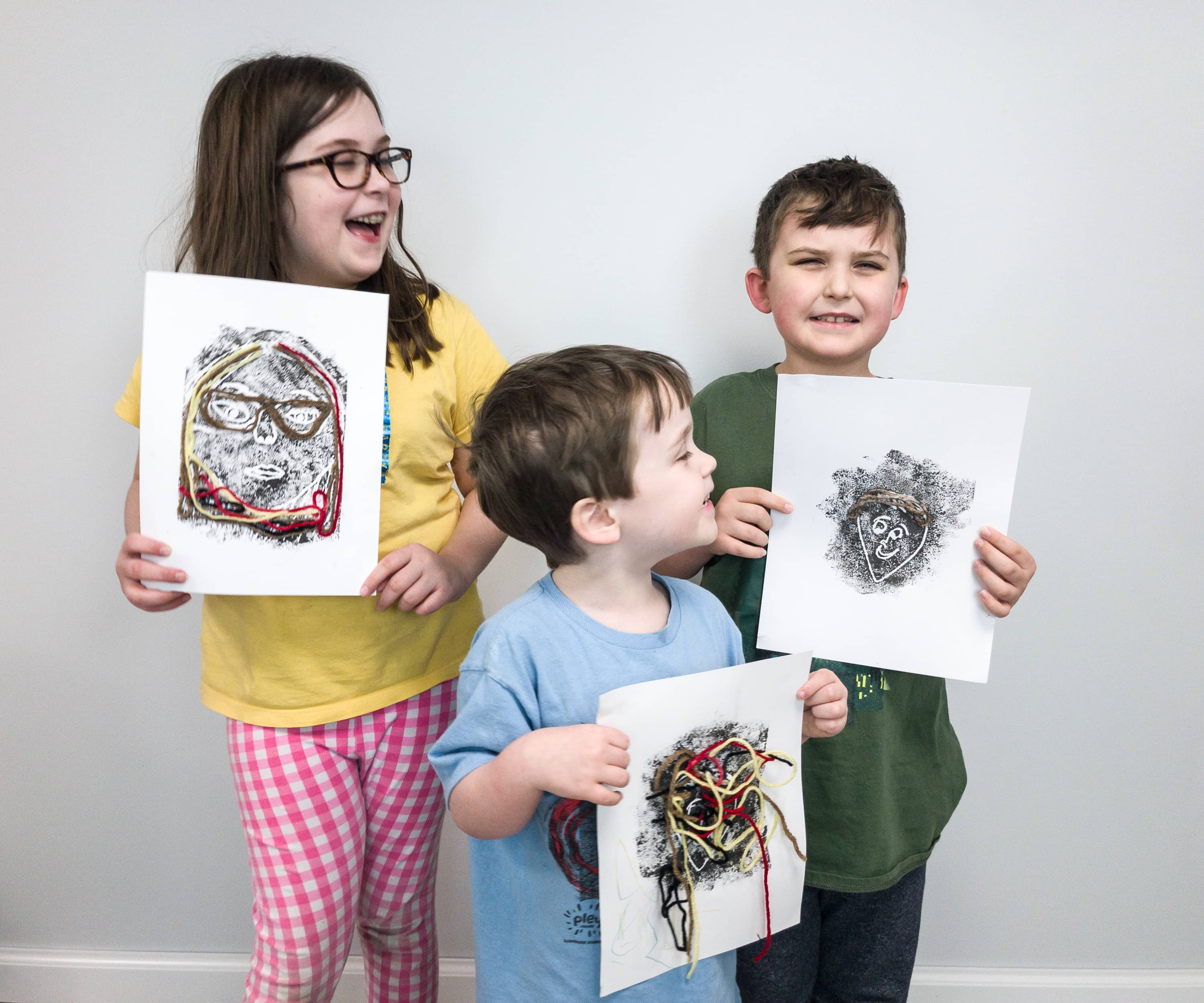 The kids had fun with the last activity and were appreciative of each other's work. My youngest son went all out with the yarn!
With all the negativity around, it is nice to teach the kids on how to appreciate and find the positive side of everything even though we live in a flawed world. The box makes the kids realize that kindness goes a long way and it takes a simple effort to make someone happy. The modern technology and social media can leave a lasting impression on a kid's mind and might have a wrong impression of perfection and self-love. So I appreciate that the activities really encouraged the kids to be themselves and celebrate the flaws that make them unique and exciting, as well as to appreciate diversity in our world!
What do you think of this month's box?