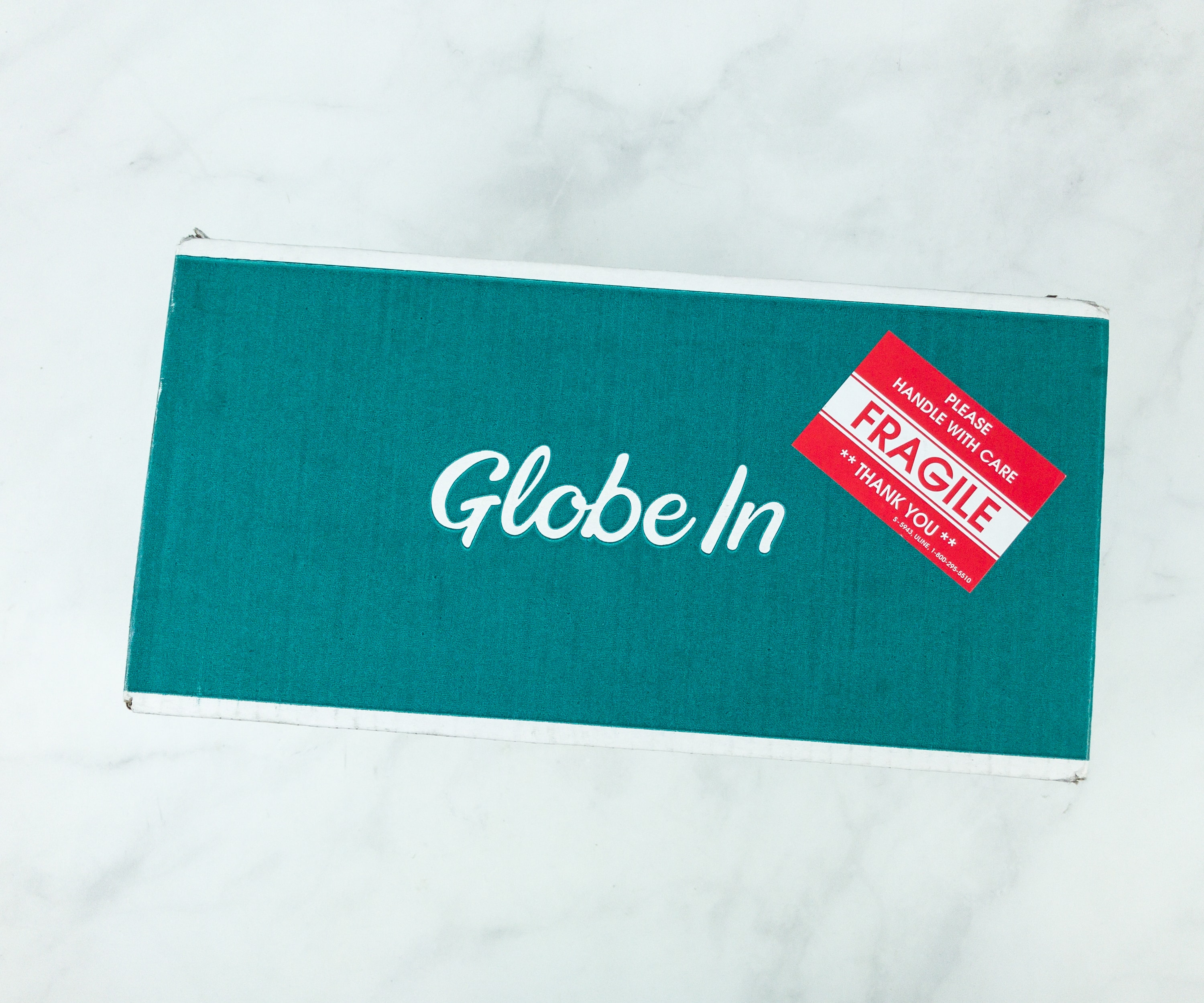 The GlobeIn Artisan Box Club is a subscription that sends handcrafted products from around the world. All items are produced either by collectives that are fair trade certified or that respect and adhere to fair trade principles. All artisans and farmers whose products are distributed by GlobeIn are paid a fair wage for their products.
DEAL: New customers can use coupon code WELCOME to save $10 OFF their 3-month or longer Artisan Box subscription.
The items were wrapped in green tissue paper.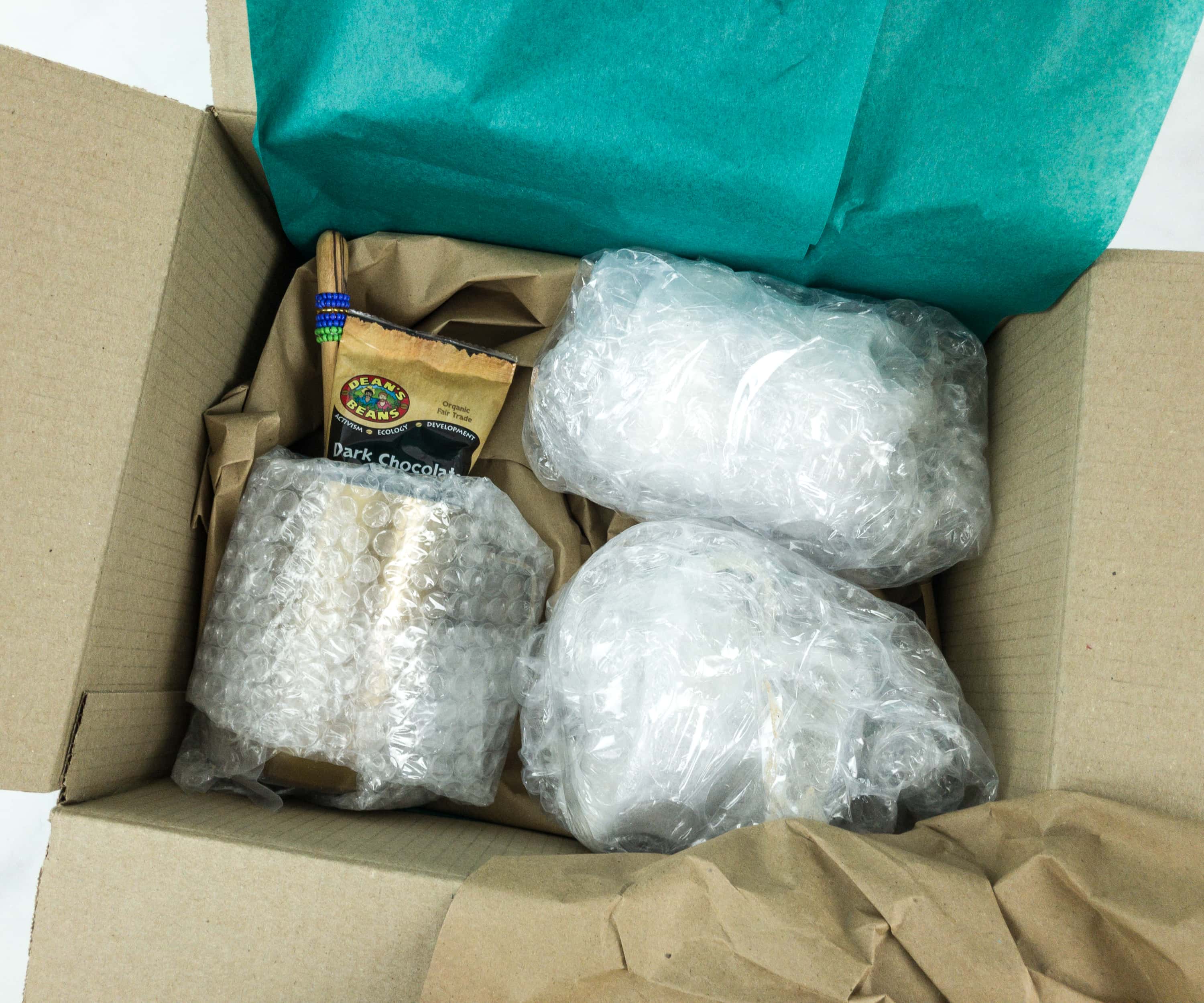 Everything was well wrapped and packaged to protect them during shipping.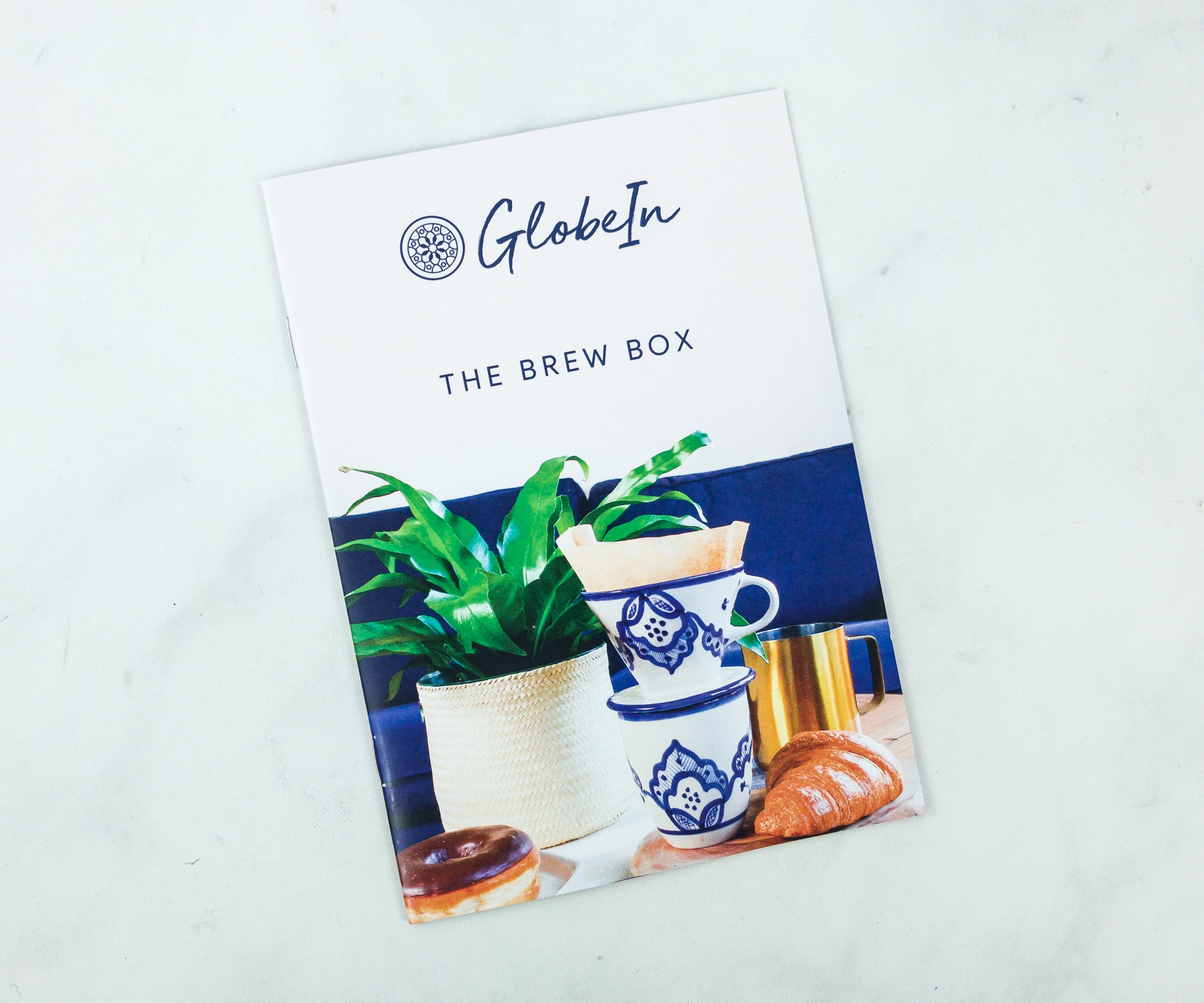 Along with all of the lovely items in the box, the Artisan Box includes a booklet that gives details about each of the artists responsible for the items in the box.
The theme for this box is THE BREW BOX. Artisan Box subscribers have a selection of themes from which to choose. This way, artisans will be able to meet GlobeIn's needs while also having longer, steady work as they continue to produce items for the Artisan Box.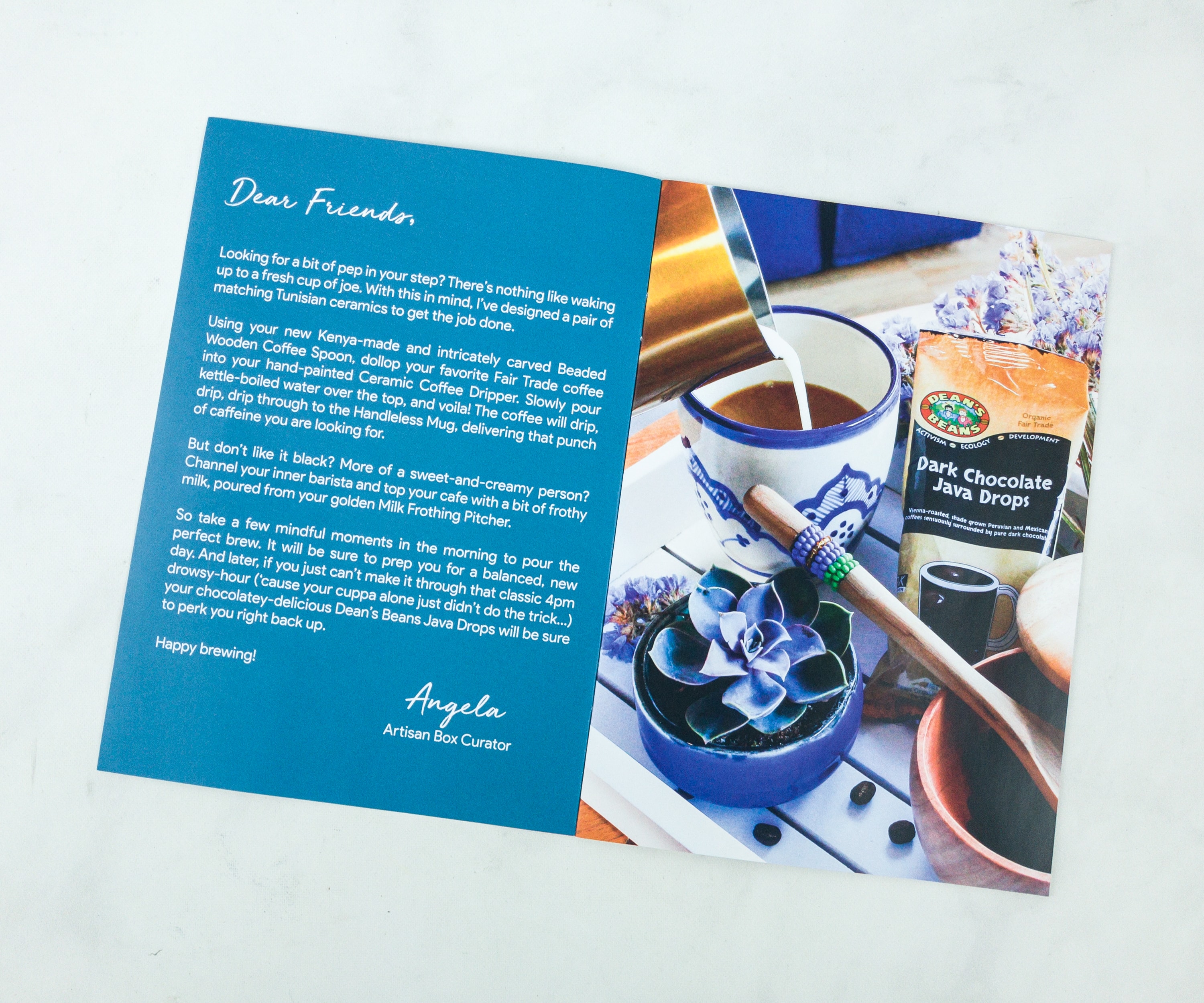 Here's a very nice photo to get you in the mood and be excited to use this month's items!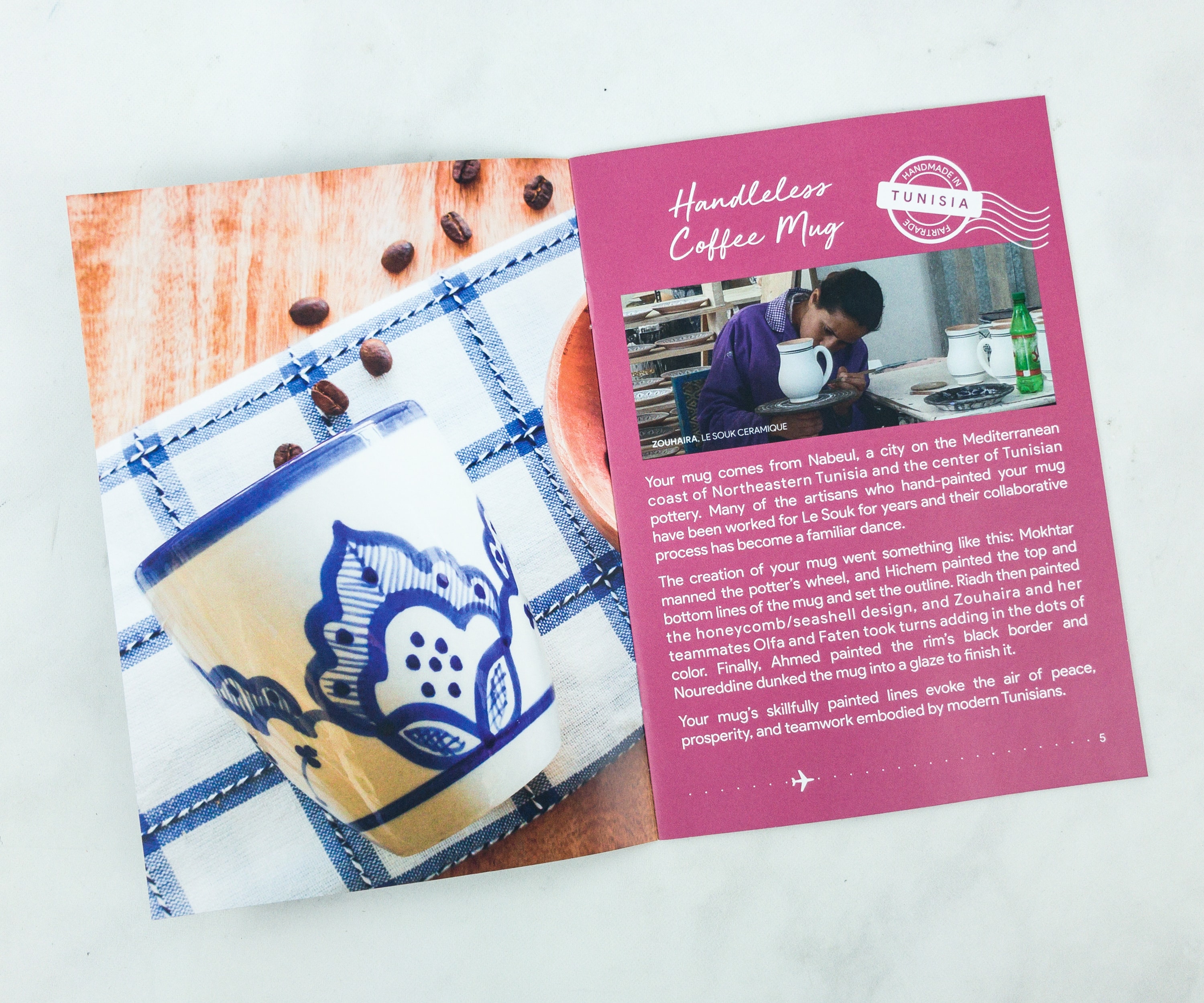 The flat lay images are very creative.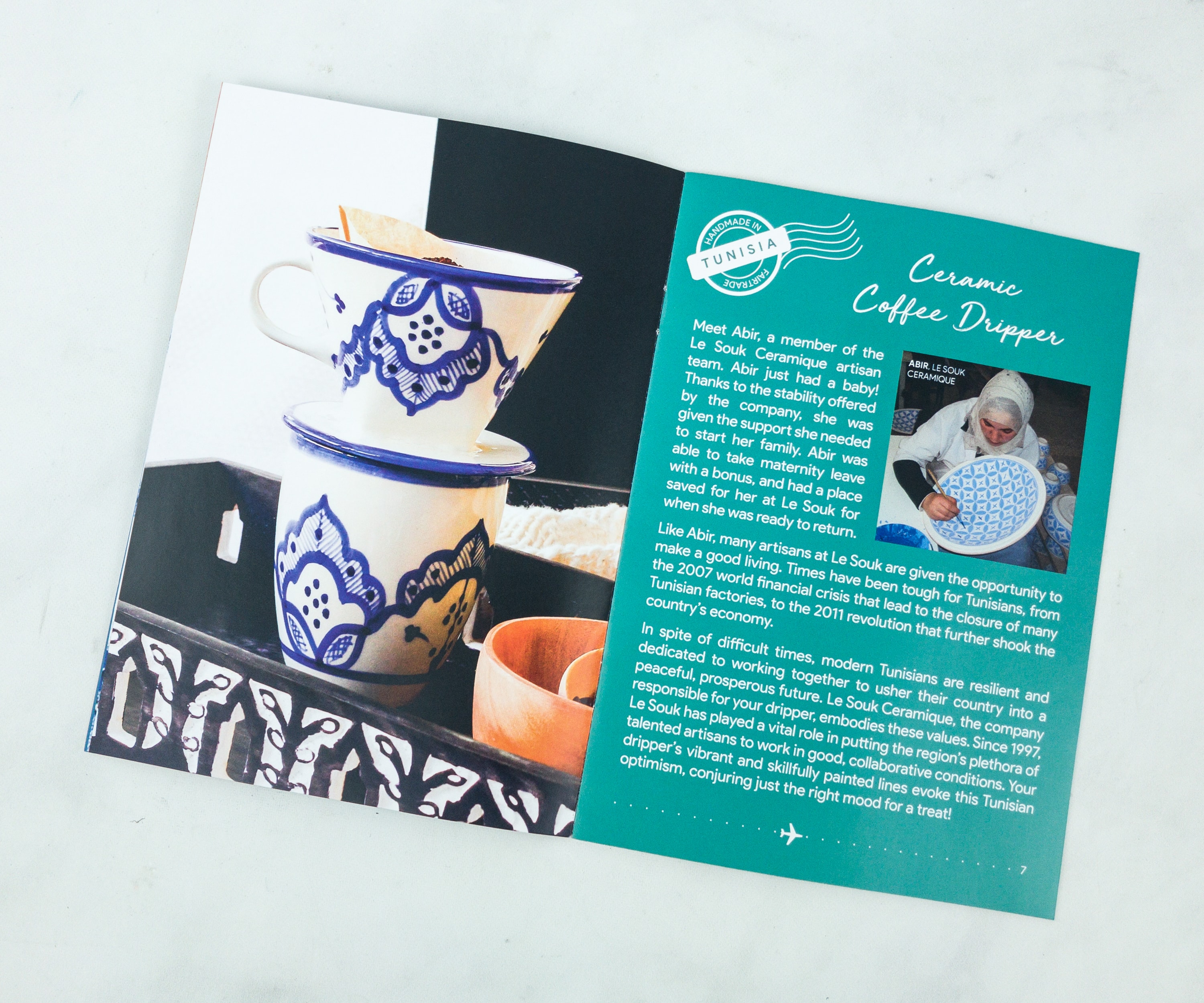 This box has always been helping progressive brands, providing a platform for fair-trade businesses.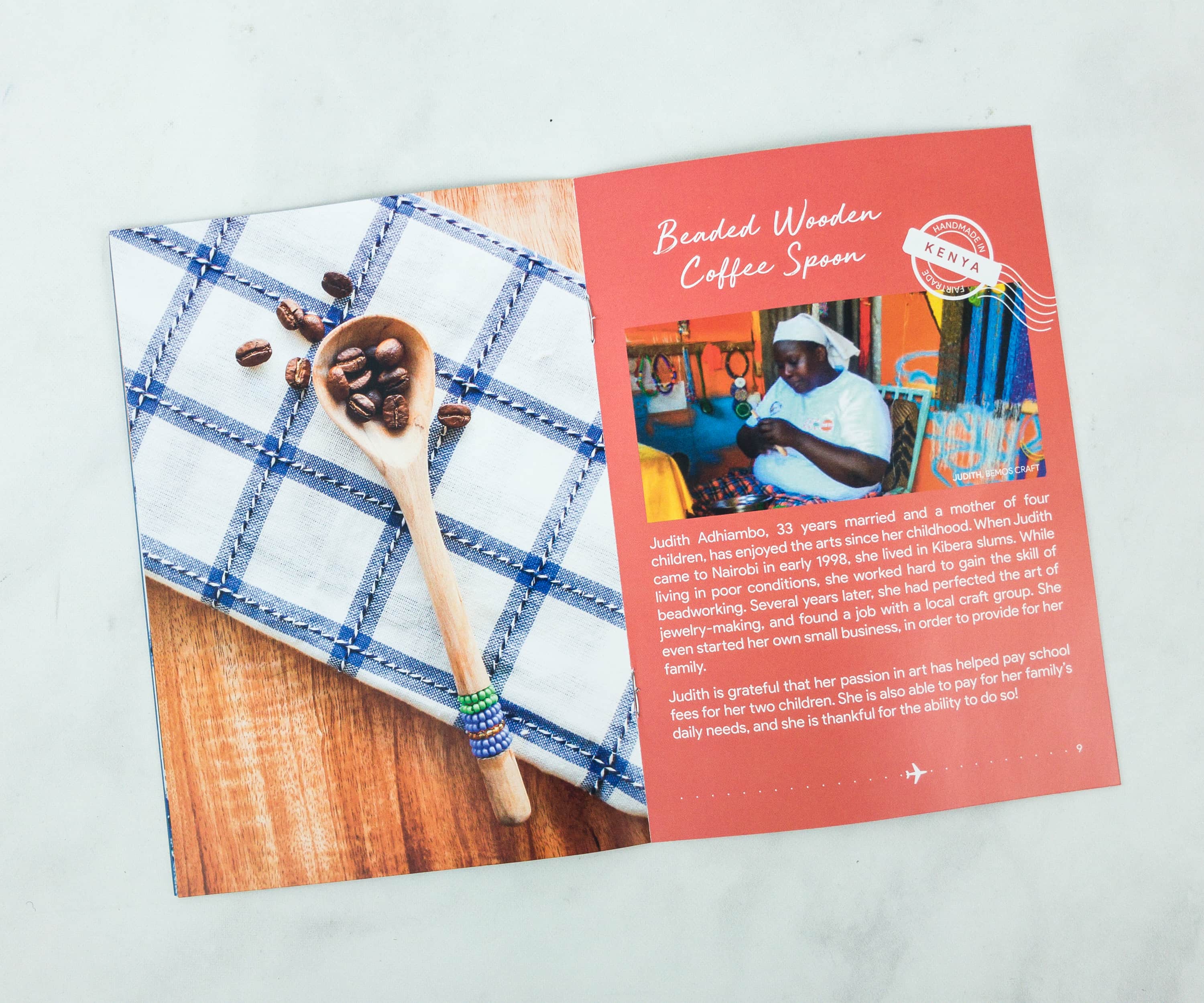 The booklet's layout is effective as the readers can focus on the featured product one at a time and they won't be overwhelmed by information.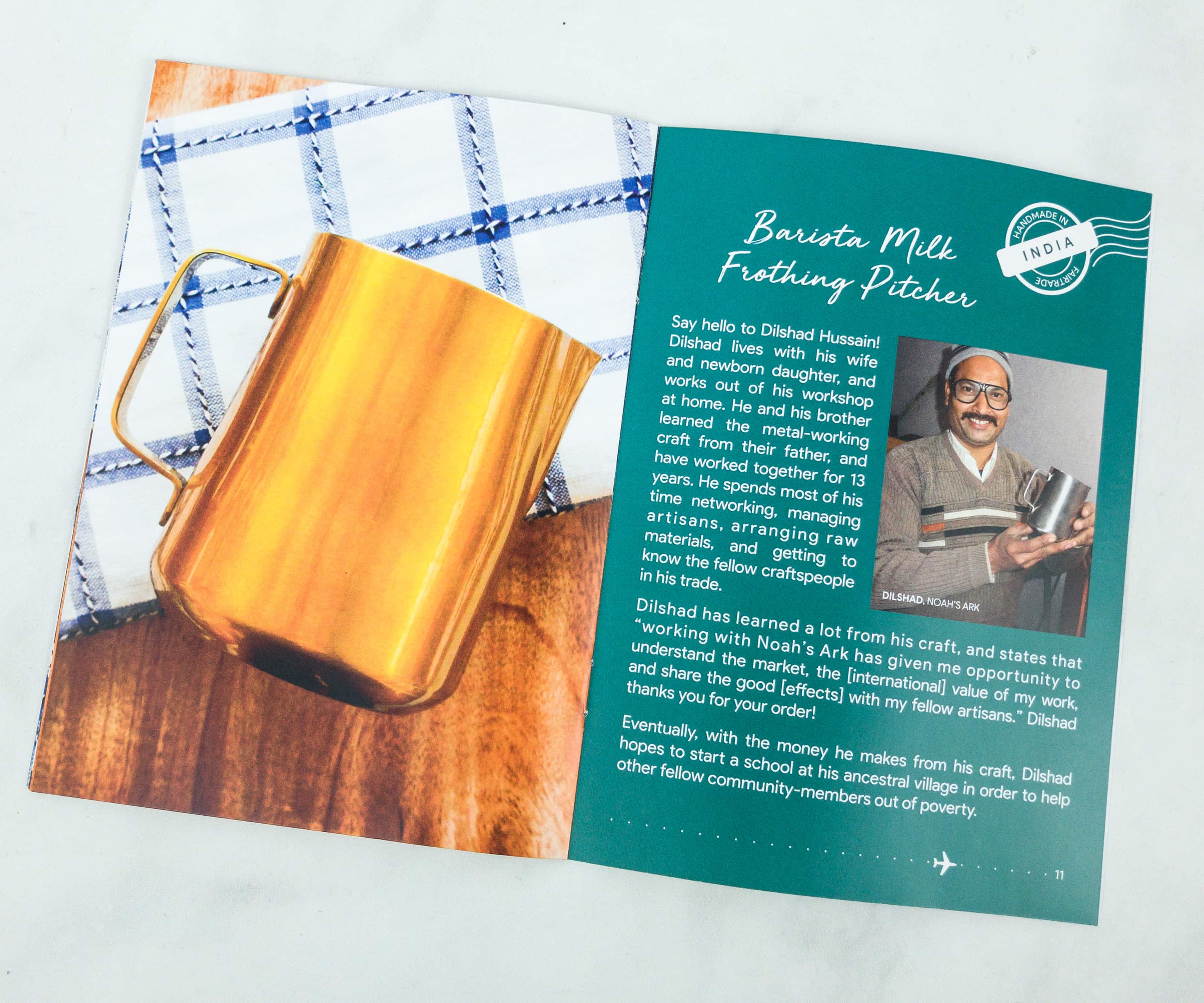 They curate products that follow the same aesthetic and theme from all over the world.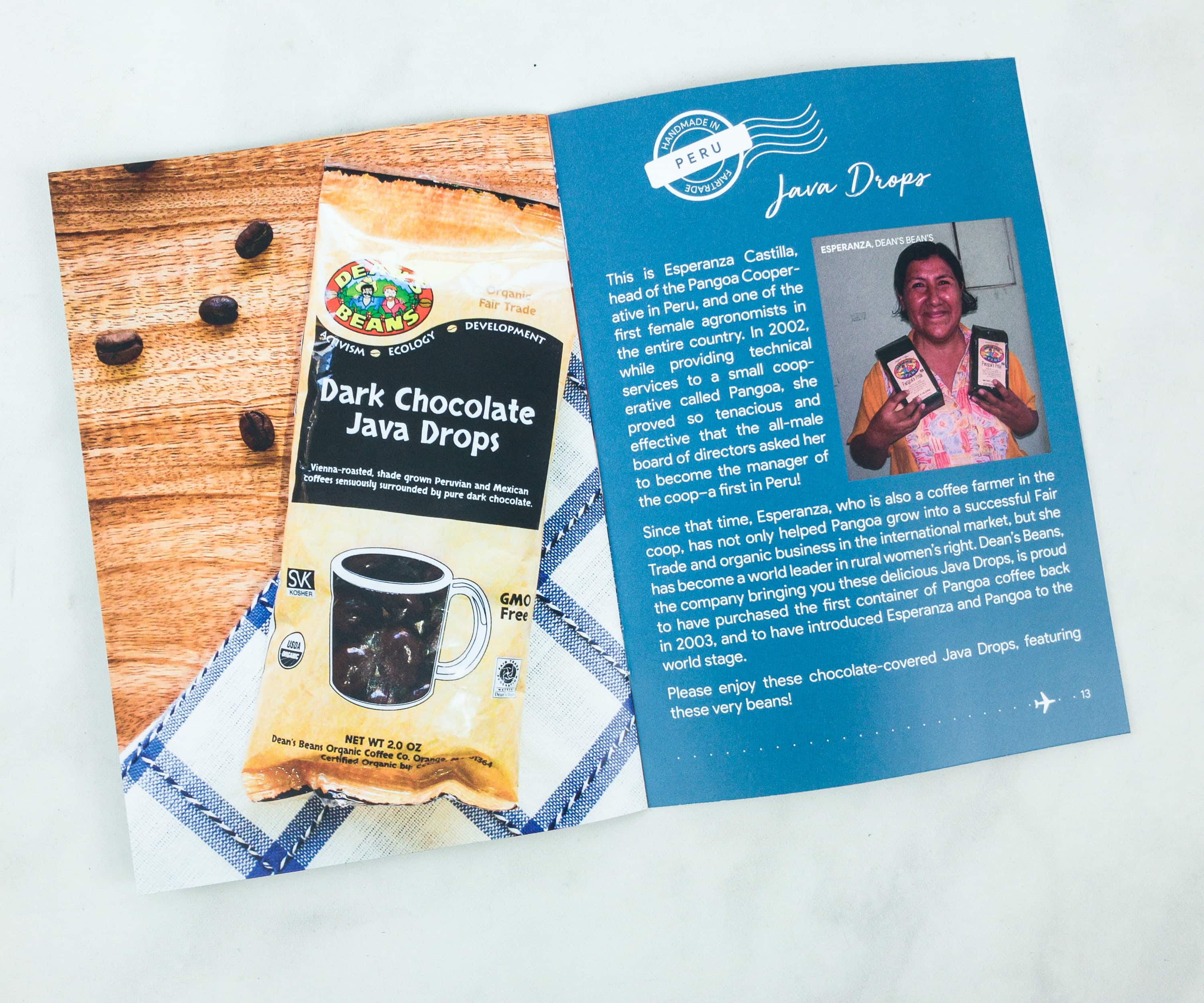 The booklet is very vibrant and full of information about the products featured. Each product's story and history is flaunted and lauded along with their founders or producers.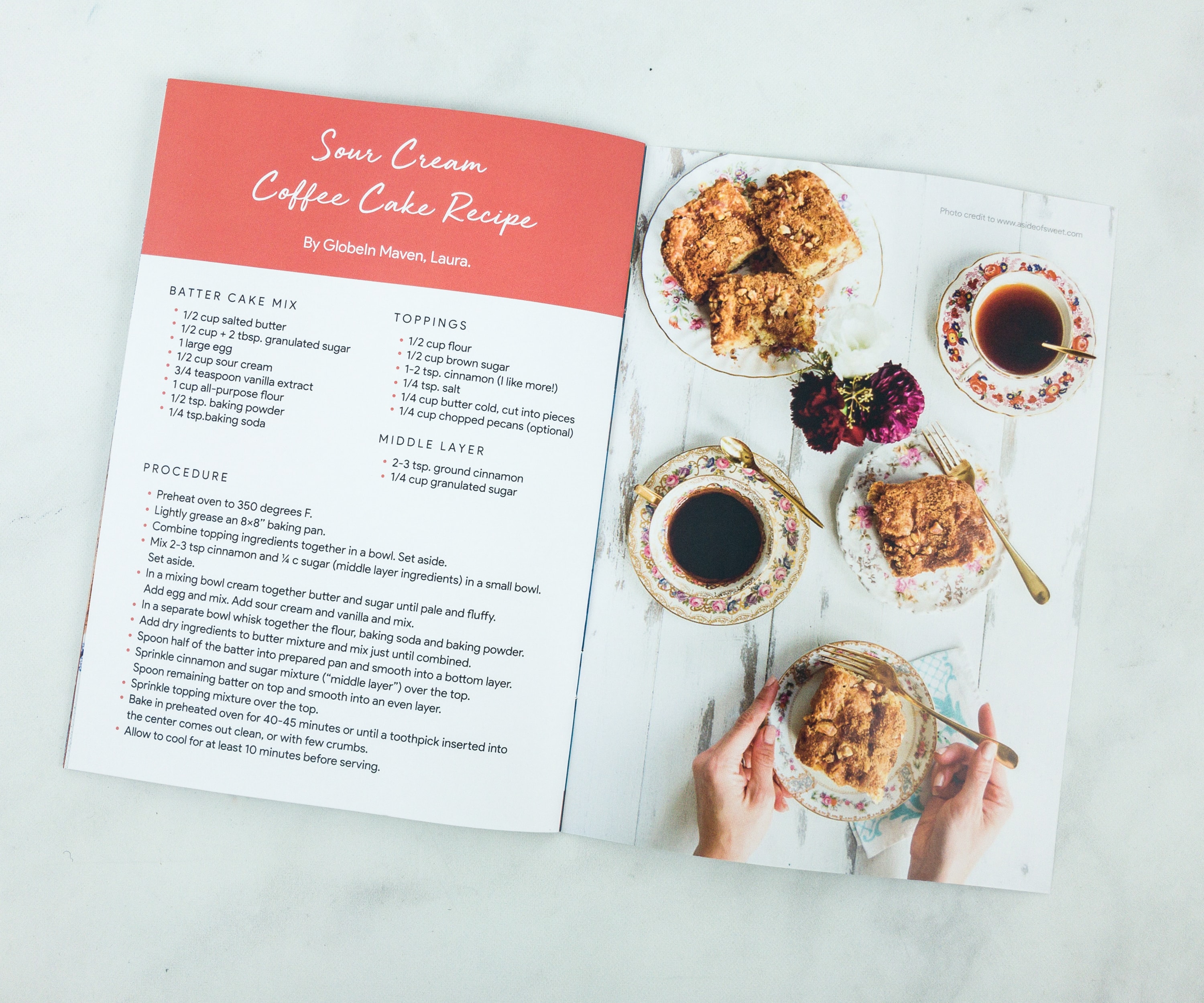 This month, they even included a coffee cake recipe.
Everything in THE BREW BOX!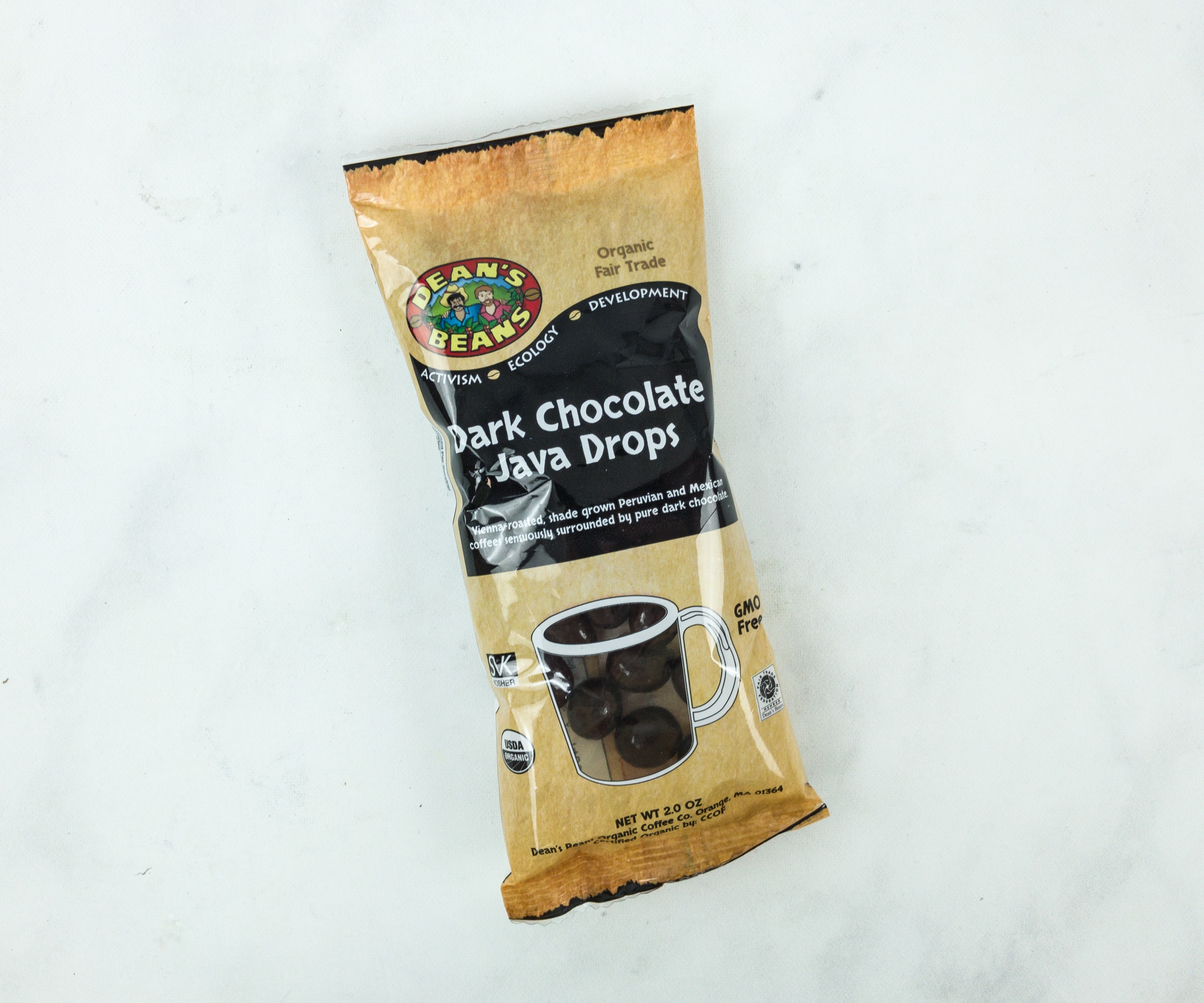 Java Drops – Peru. These Java drops are perfect for your craving of Peruvian and Mexican, dark chocolate coated coffee. GMO-free, kosher, and organic, this is a product of a fair-trade business that supports Pangoa coffee.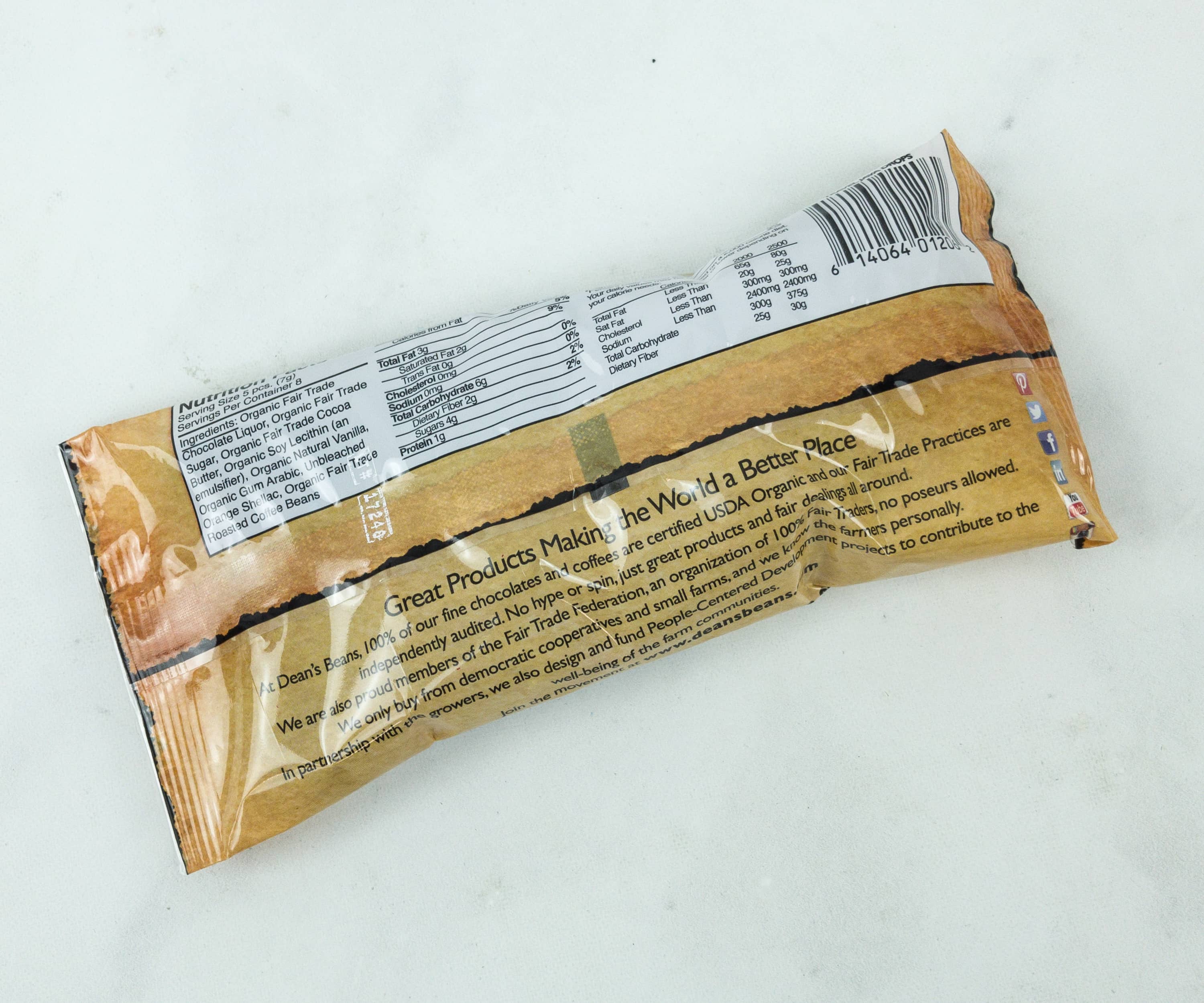 The dark chocolate will surely add a perk-up twist to the mix that coffee enthusiasts will love.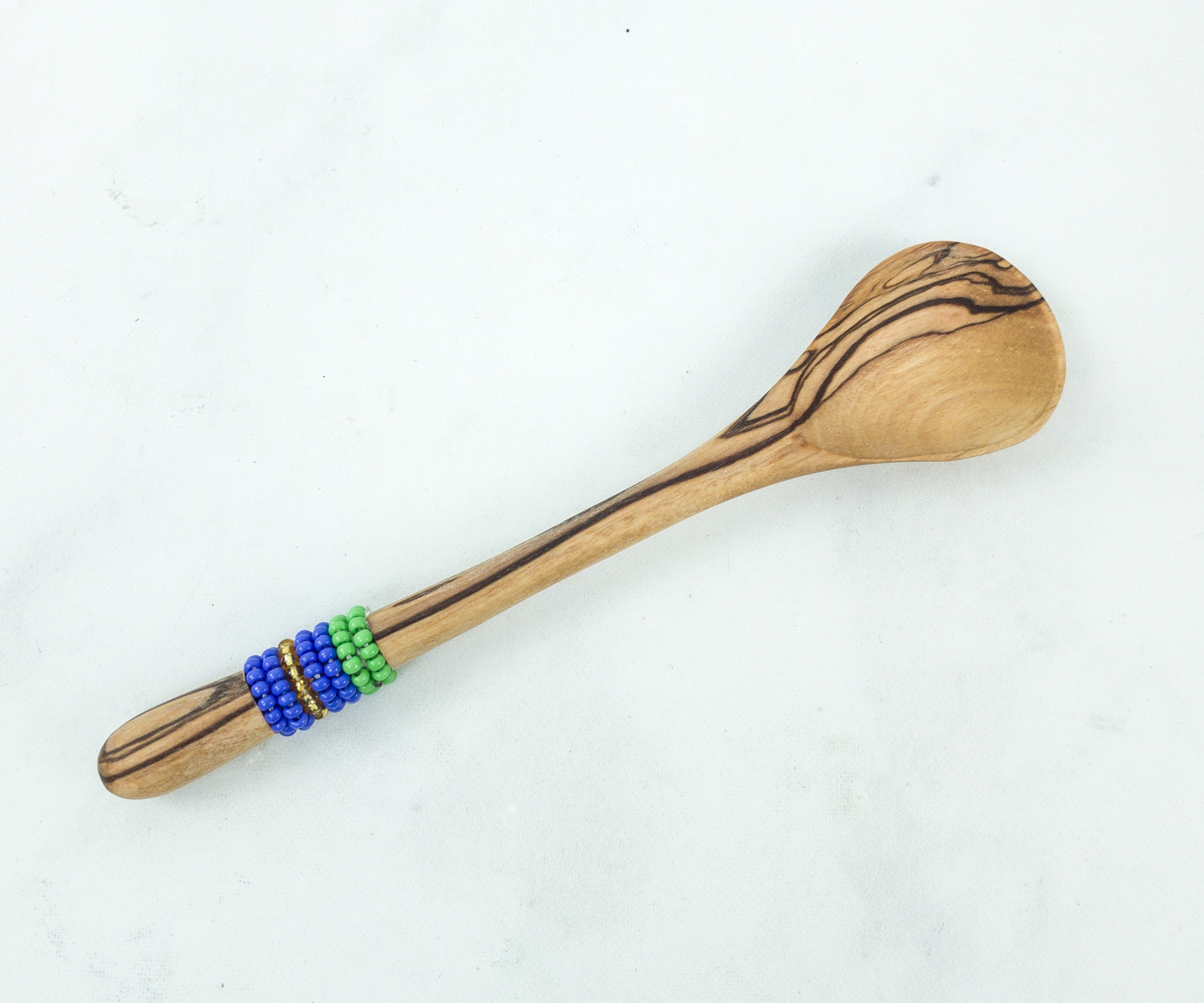 Beaded Wooden Coffee Spoon – Kenya. The beads really transformed the wooden spoon and made it special.
The beaded wooden coffee spoon is made by a woman full of passion, creativity, and skill for jewelry-making. She put a beautiful raw twist to this wooden coffee spoon that inspires you to use it more.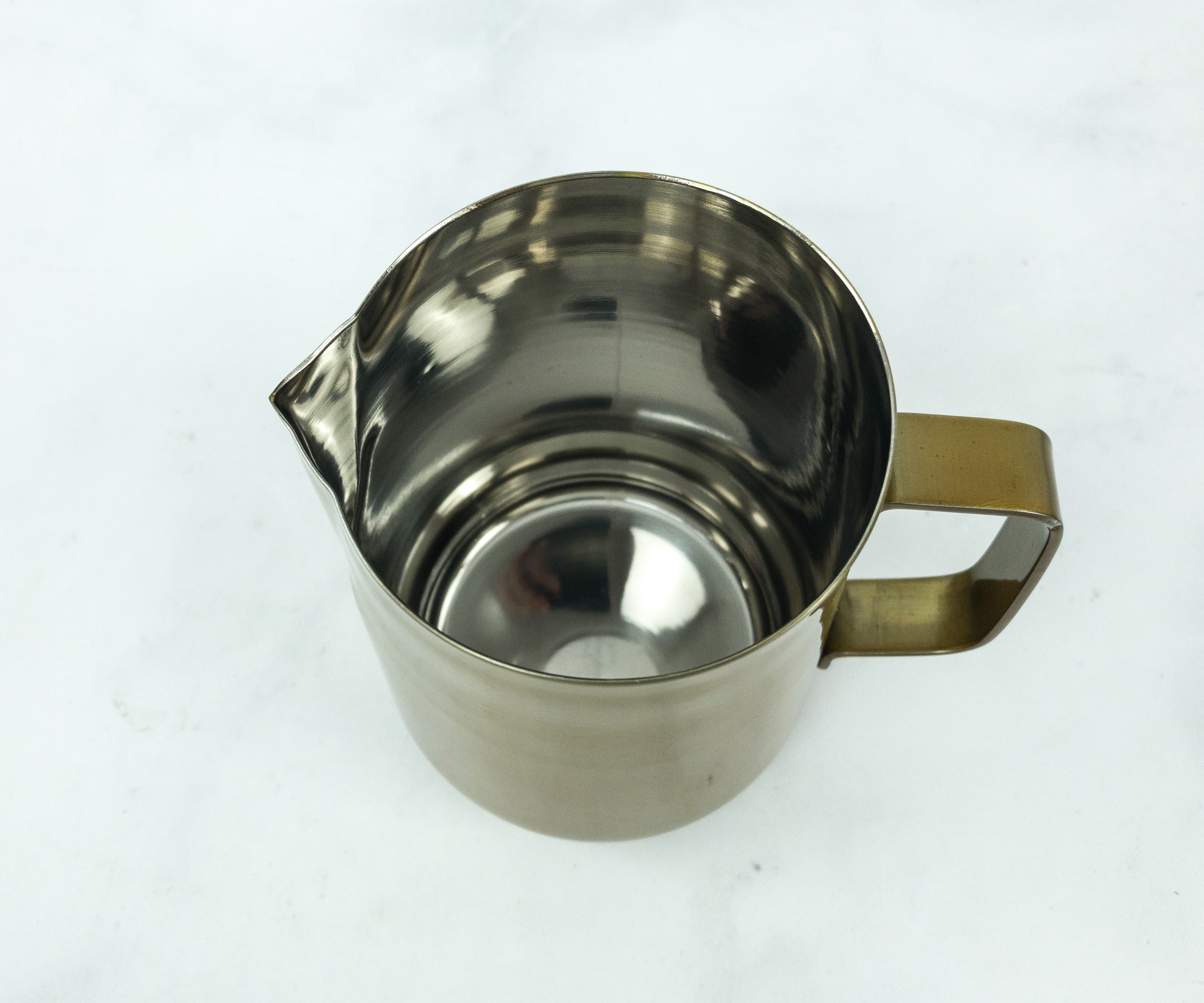 Barista Milk Frothing Pitcher –  India. It's a simple but effective metal pitcher. I think you use it with the frothing attachment on your espresso machine? I can't say that I'm altogether sure and it would have been useful to have some more information to help clue me in on this coffee device! We use an electric frother/milk warmer.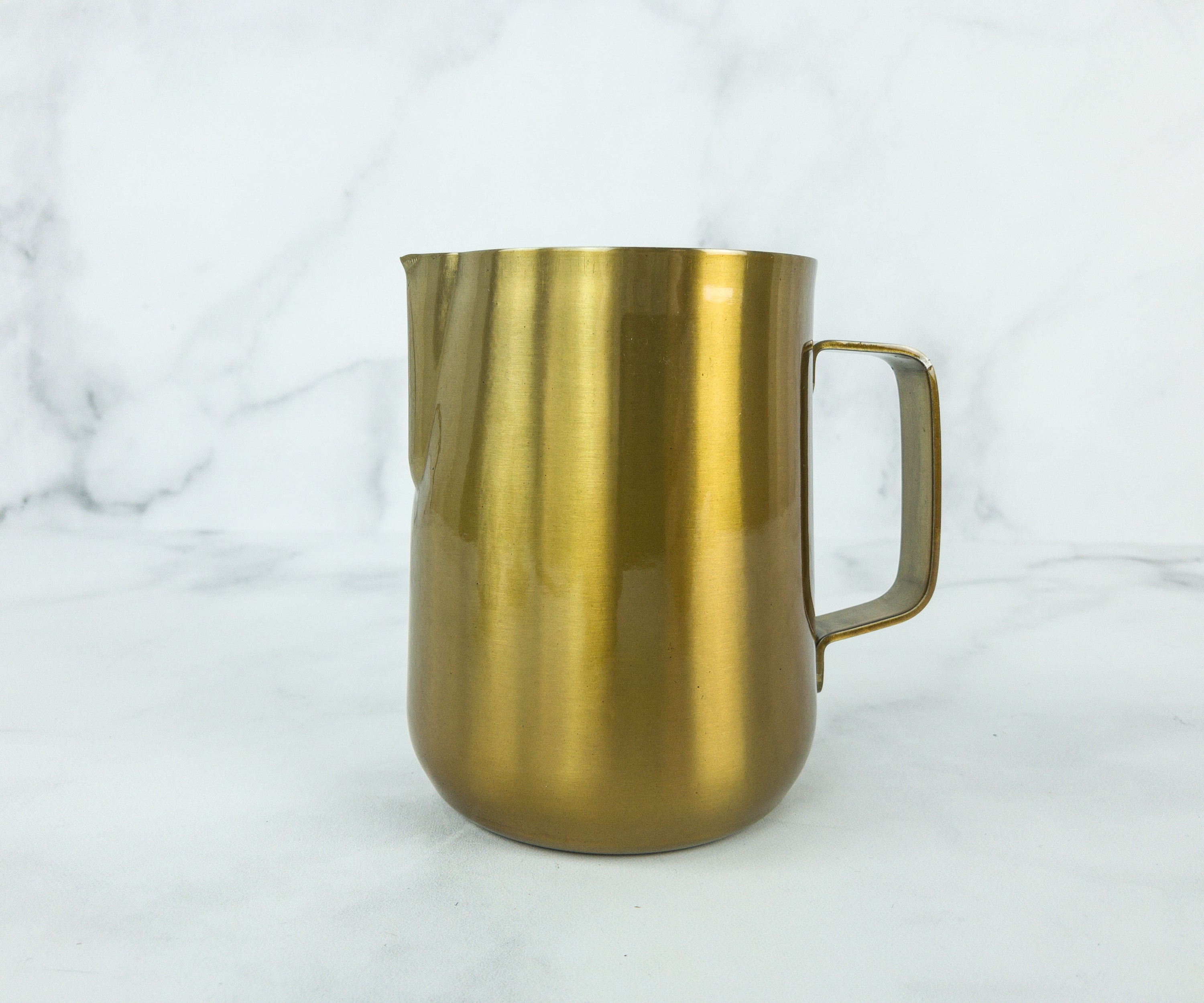 The gold color of this metal pourer brings sophistication to the set.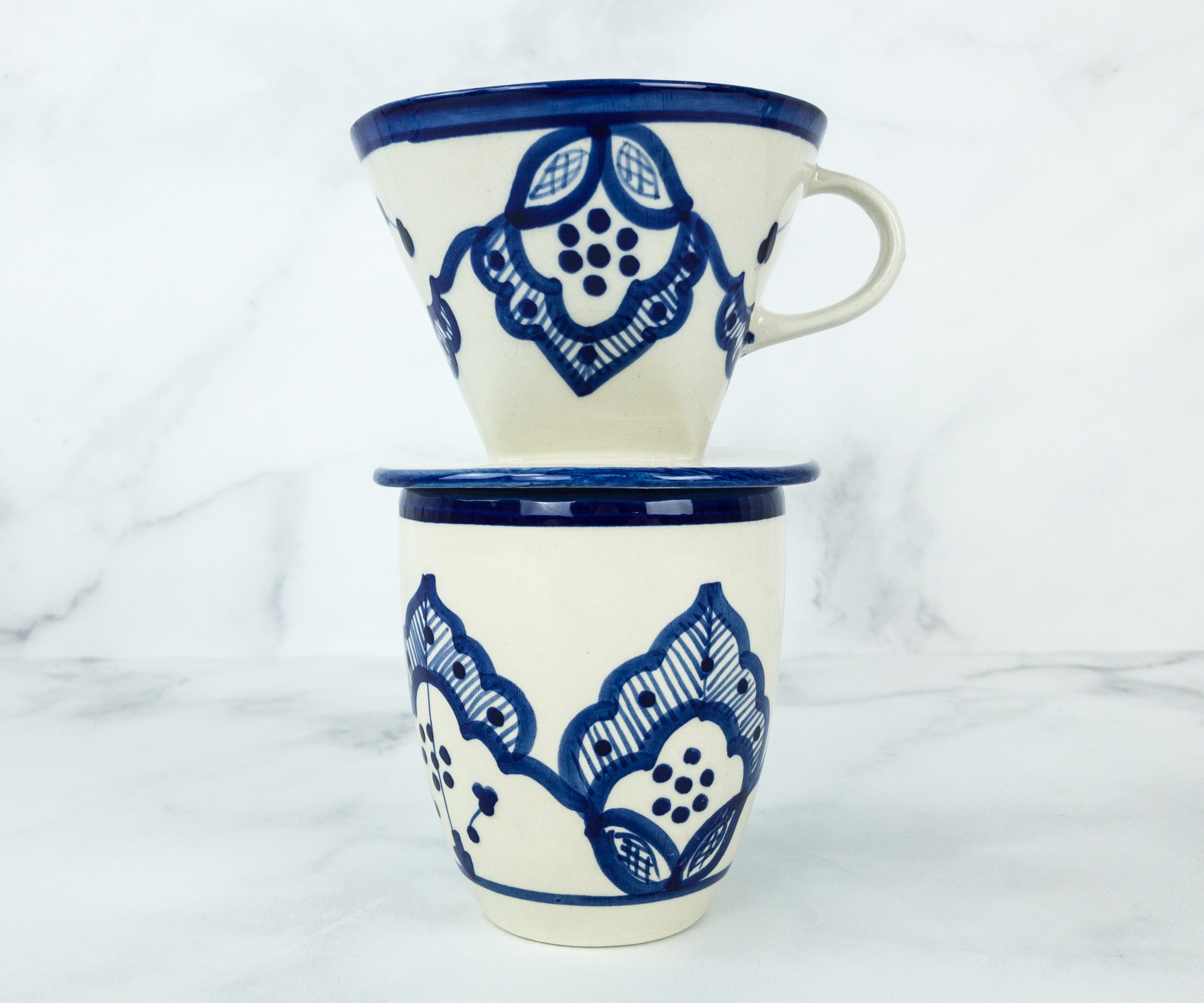 Le Souk Ceramic Coffee Dripper. Despite the beautiful new design of the booklet, I once again needed a teensy bit more info. This is a coffee dripper!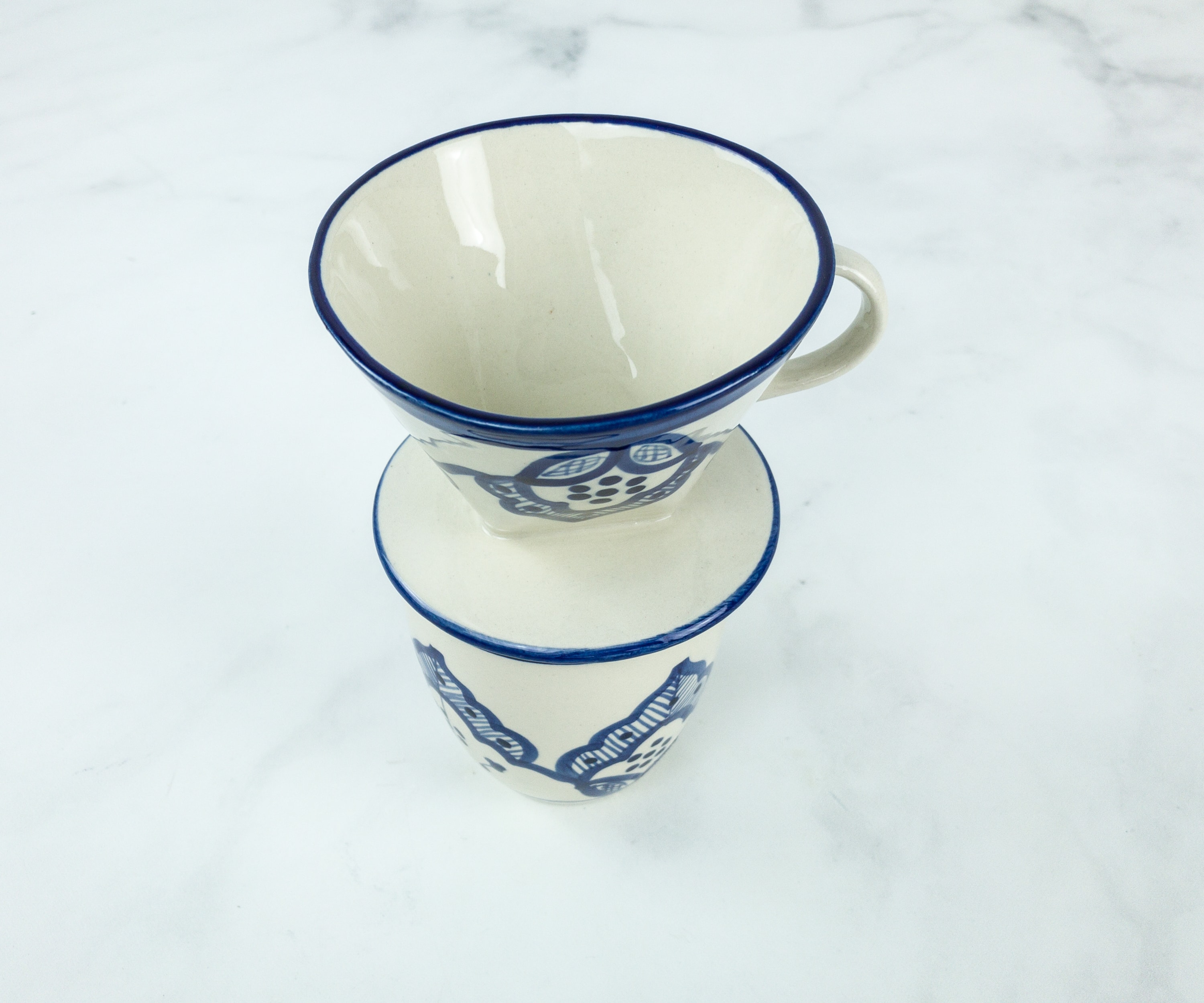 The dripper is on top of the coffee mug to prevent spillage and to have an easier process of manual brewing.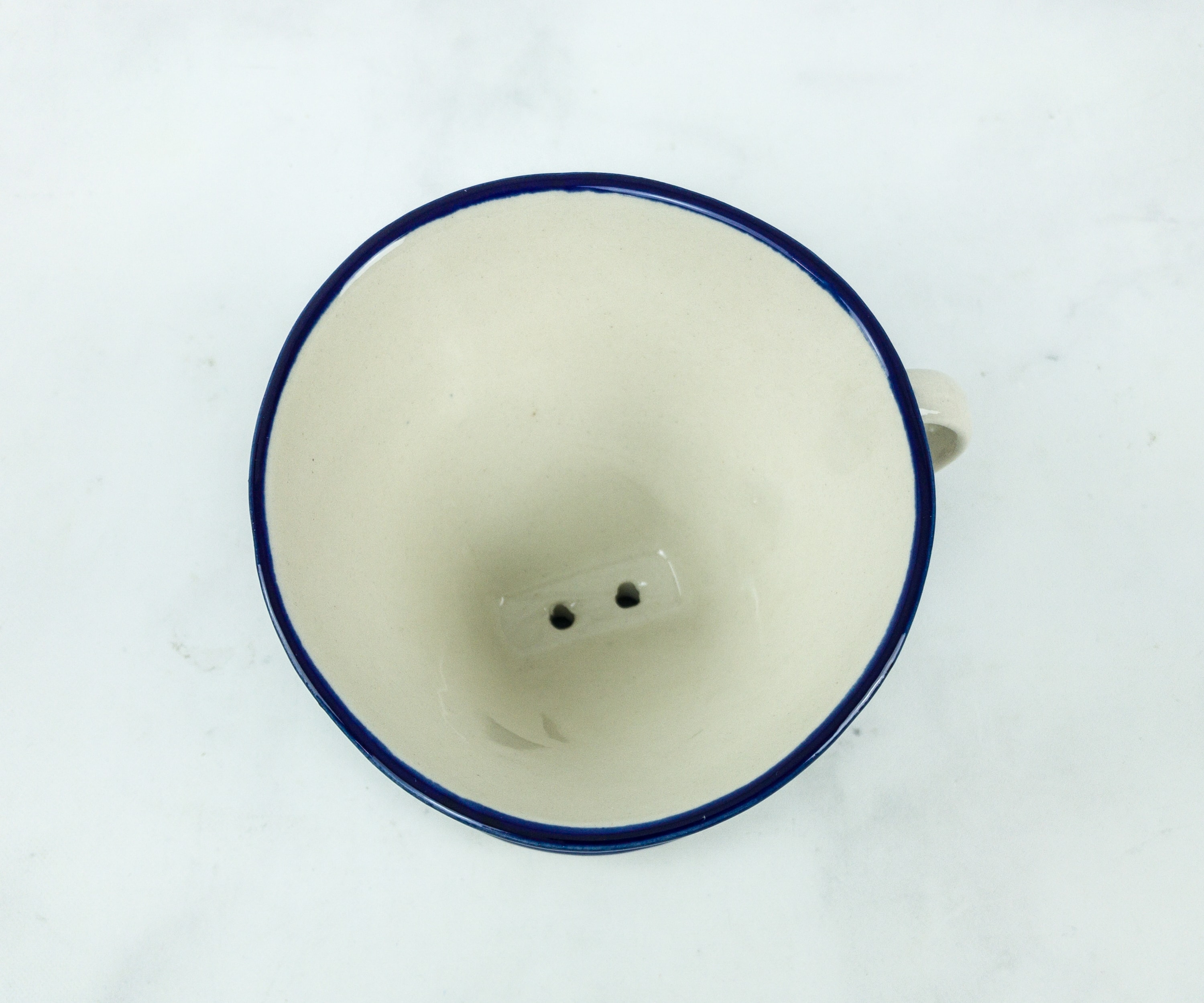 I'm guessing you can put a filter paper in it and a scoop of coffee. You can use the pourer to add some hot water and you'll see how fast or how slow the coffee will stream down this dripper onto your coffee mug. Manually doing this lets you control the brewing process and your coffee's taste.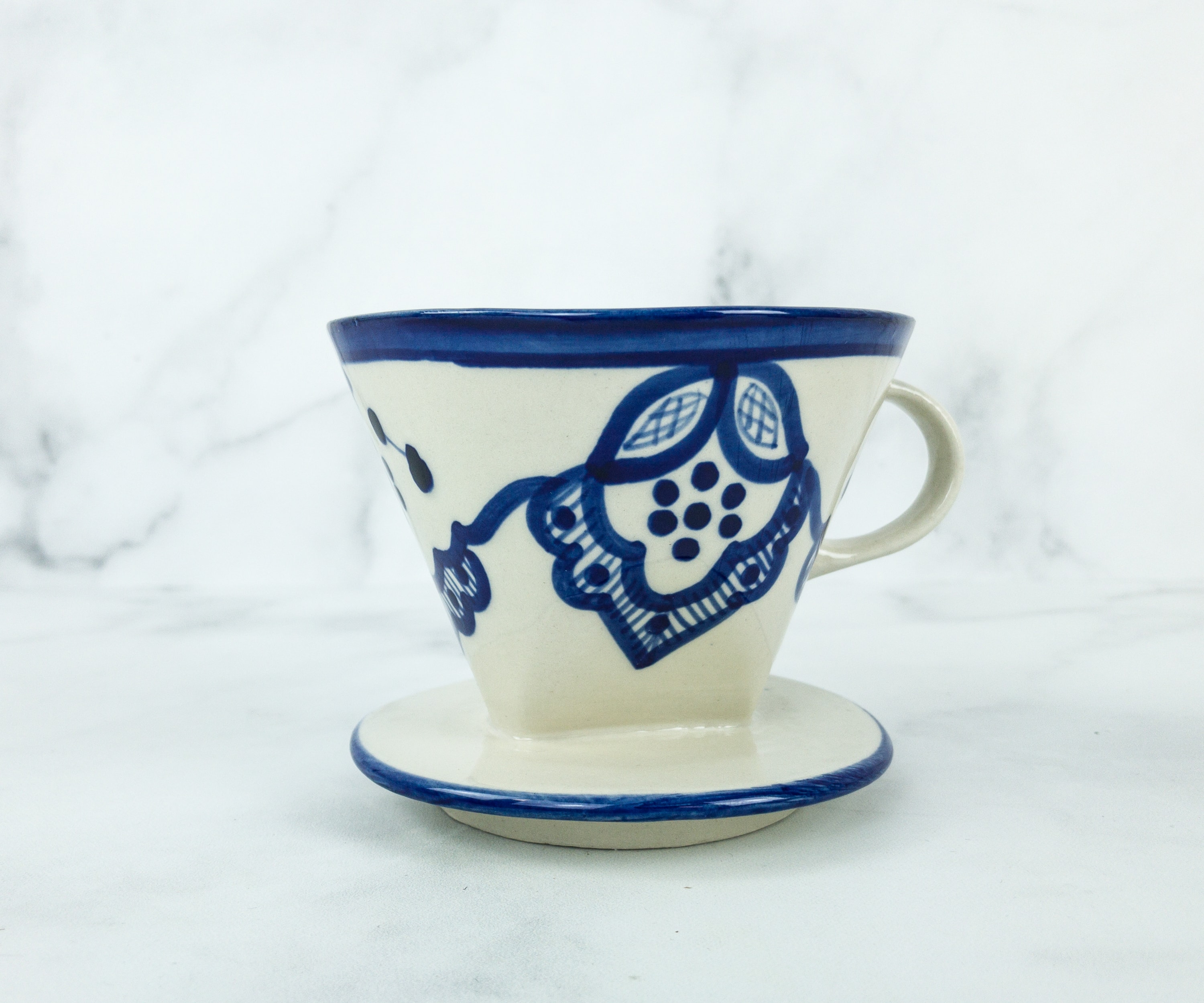 The coffee dripper is made by the Le Souk Ceramique artisan team. The vibrant and painted lines evoke Tunisian optimism.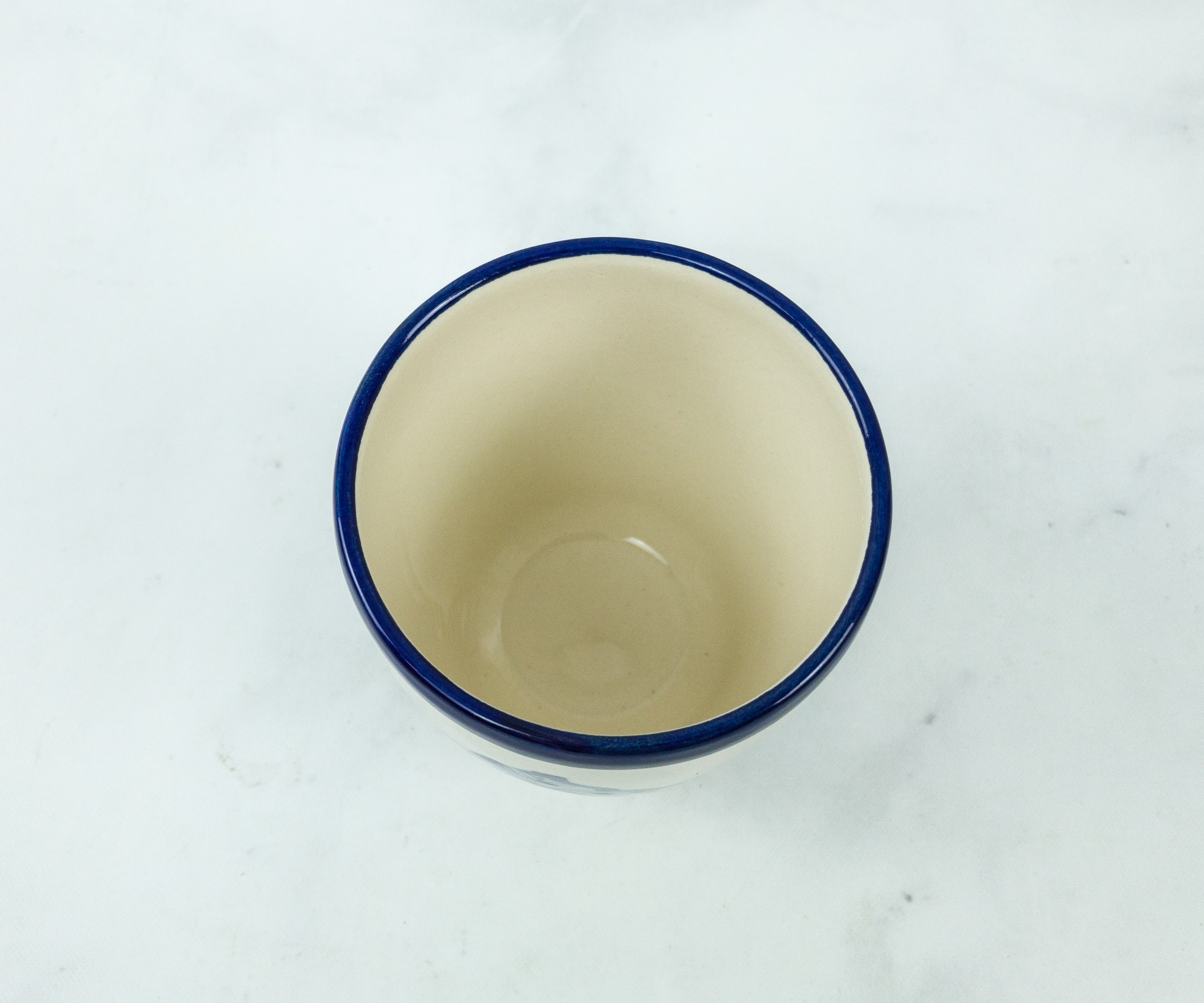 The mug comes from Nabeul Tunisia which is the center of Tunisian pottery.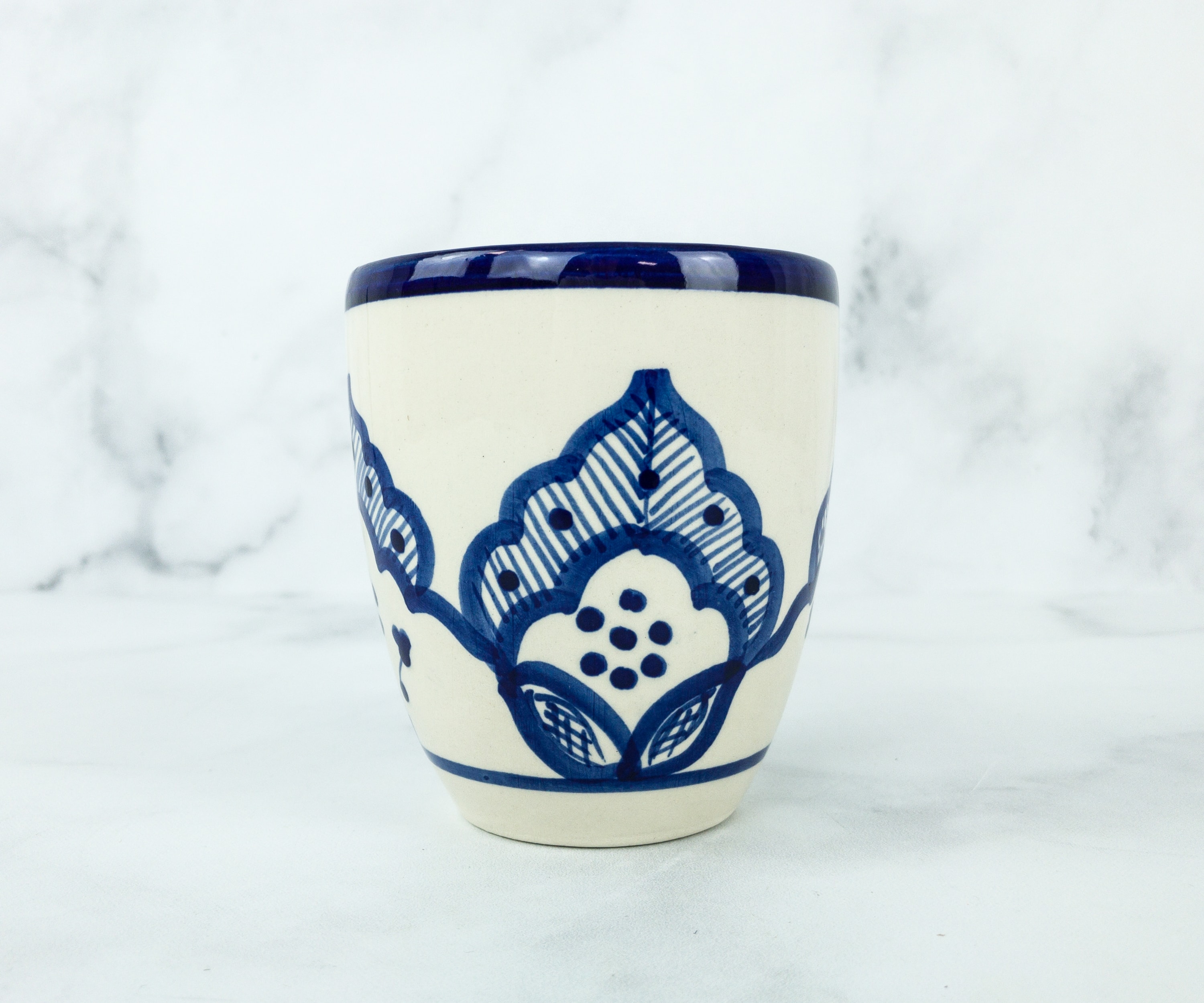 Each drawing of line or detail is skillfully done by a different person. Each person has a different stroke or line to paint. So the precision of one's work is based on the other. It literally takes teamwork and a community to make one mug.
The painted lines also evoke the air of peace and prosperity embodied by modern Tunisians.
The curation consists of various tools that make our brewing experience enjoyable. The fair-trade businesses are widely-spread all over the world and I love the overwhelming support of the community to be able to facilitate such an endeavor. The fair-trade business is letting artisans have a stable job and widen their platform by being featured in a worldwide box that can be a huge help in each of their family's future. I do think this box would have benefited with an extra card with some details about the envisioned coffee brewing process, but if you know what you're doing, this is a delightful little coffee set that will bring some mindfulness to your caffeination routine!
What do you think of this month's GlobeIn Artisan Box?

Visit Globe In Artisan Box Club to subscribe or find out more!