We have the second spoilers for the February 2019 Henny & Roo box! Order by 01/31. Shipping will be on 02/05.
DEAL: Save 15% off on your subscription! Use coupon code CHICKENLOVE.
Boxes included:
ClotIt is an all-natural mineral blood clotting powder, stopping minor and severe external wounds. Get these two items and 5 additional surprises for you and your flock in the February box.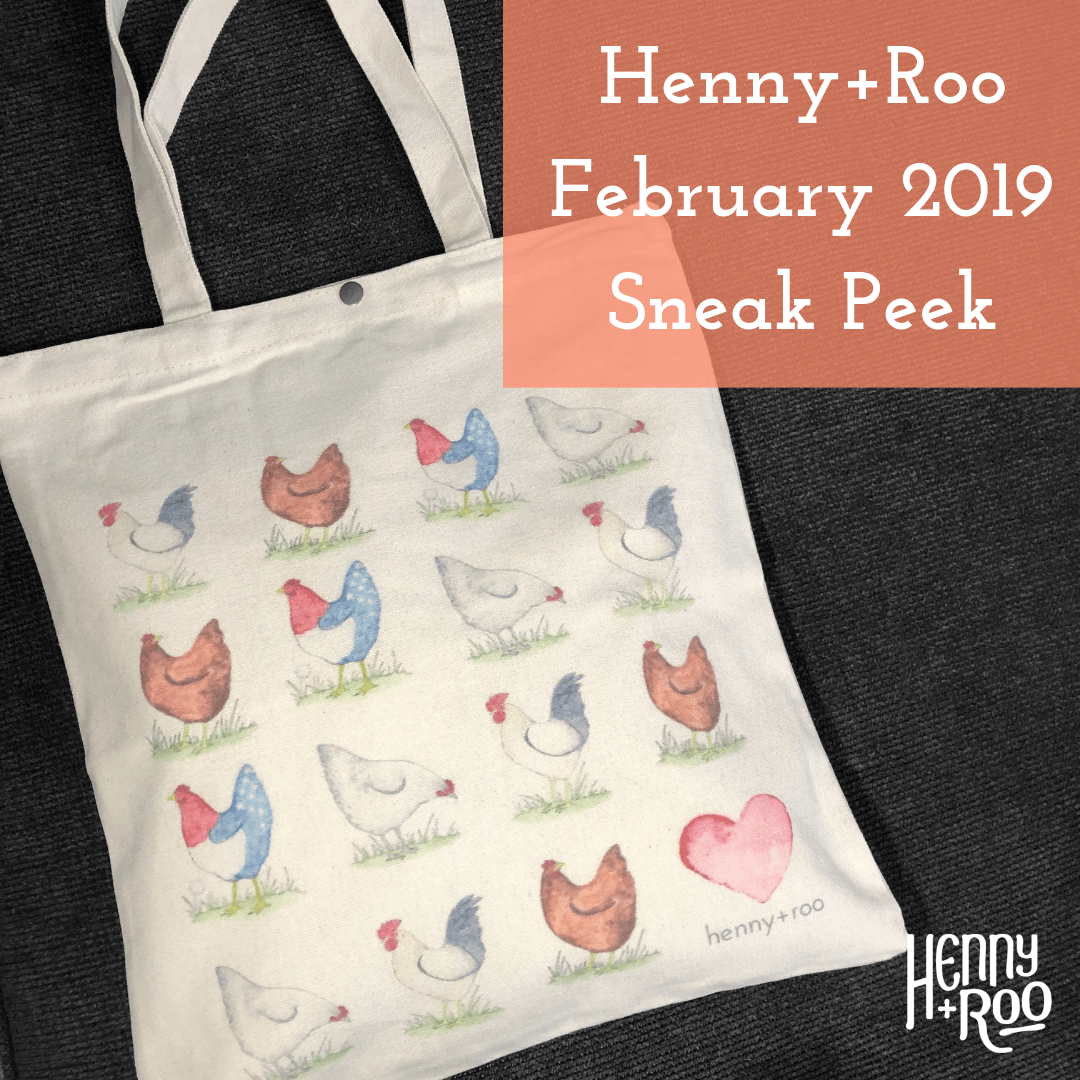 Our new Watercolor Hen Tote in every February box!

We're so excited to give you a sneak peek into our February box! Along with 6 other chicken keeping supplies and gifts, you'll get our exclusive Watercolor Hen Tote!

We are in love with this bag – it almost looks like each hen is drawn individually, giving it a unique, artistic look. The tote is made of durable canvas and is a generous 15" tall and 14" wide with a snap closure.
Are you getting Henny & Roo?