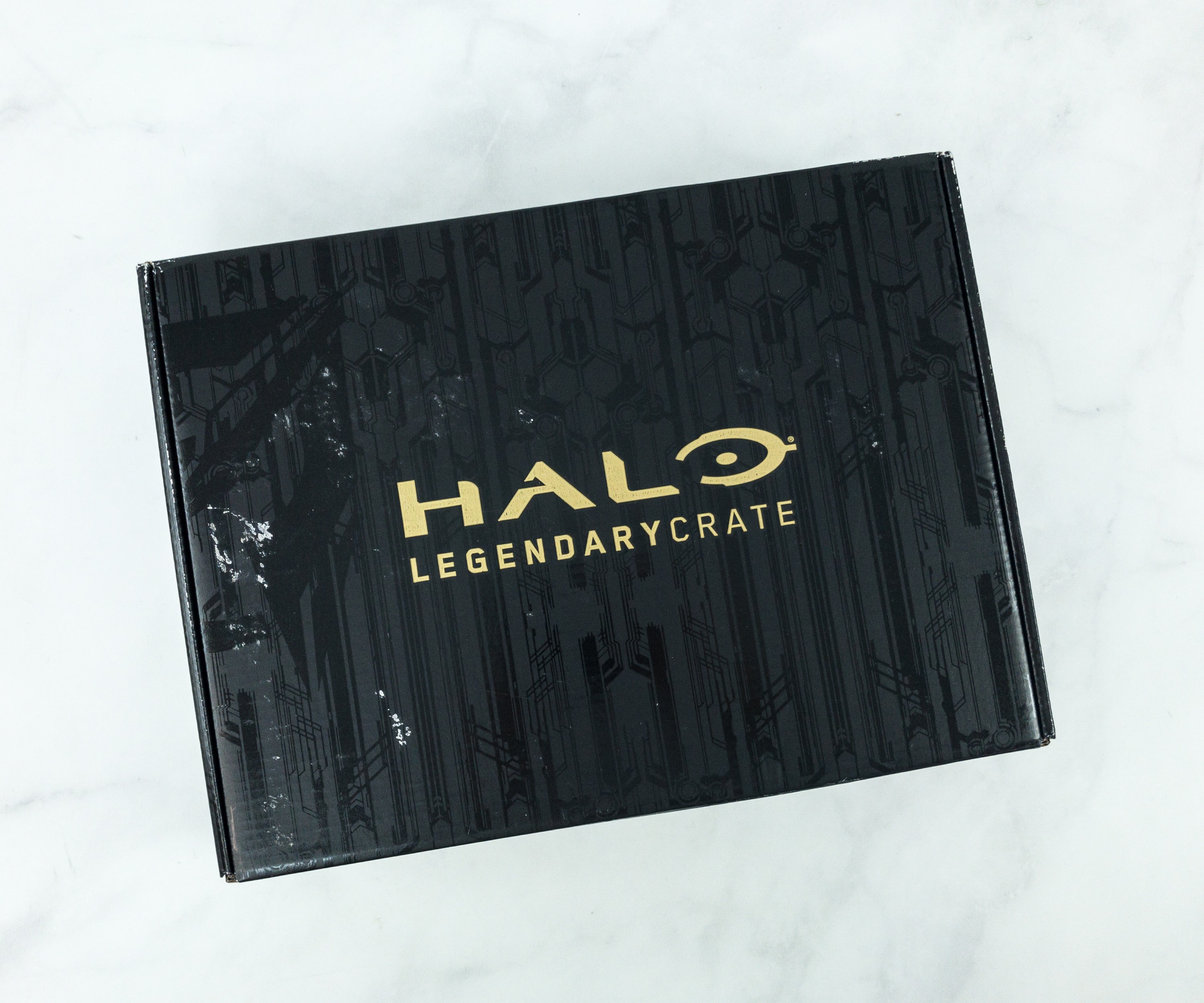 Halo Legendary Crate is the subscription box for the biggest Halo fans in the world. Every other month, you'll get UNSC-approved loot like exclusive figurines, collectibles, in-game items, apparel, and more, for $34.99 + shipping bi-monthly.
DEAL: Save 15% on any Loot Crate subscription when you use this link and coupon code HELLOSUBSCRIPTION15.
Halo Legendary Crate is made to create the ultimate experience for Spartan super-soldiers.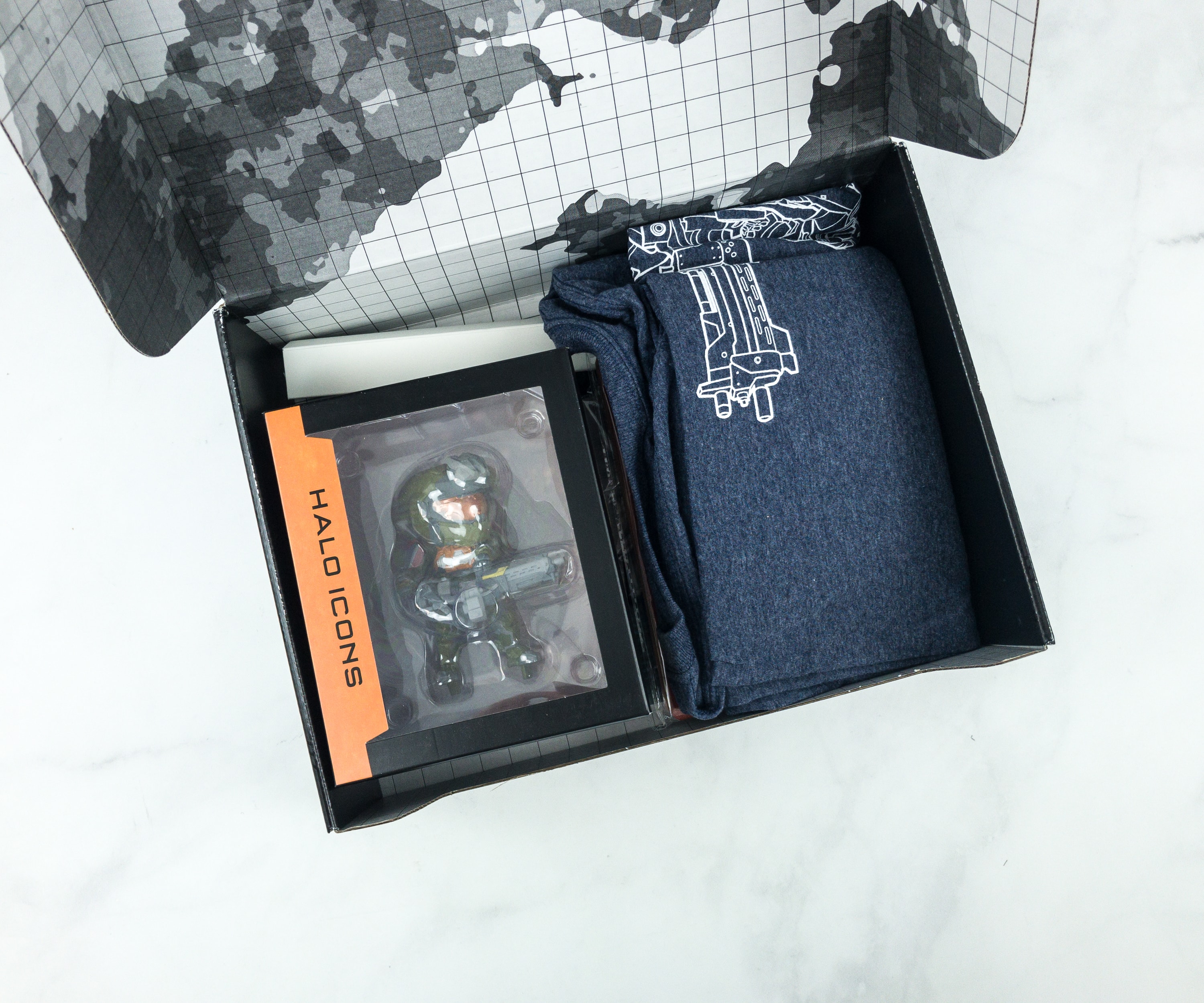 I am really excited about my next Halo Icons figure!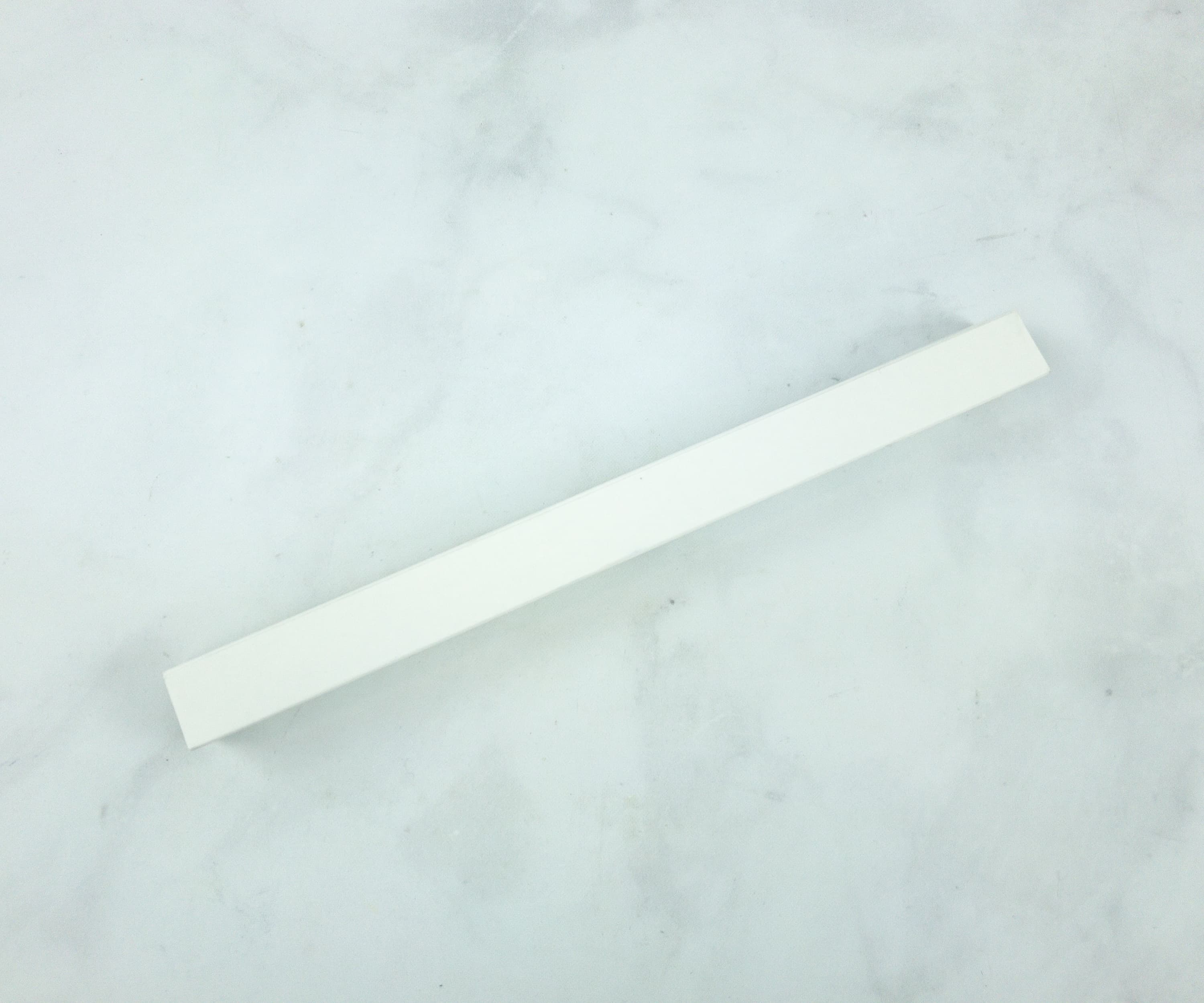 The poster is rolled neatly and I can't wait to unveil it!
The theme is SUPPORT! I love the high-quality Halo artwork. The poster measures 17×11.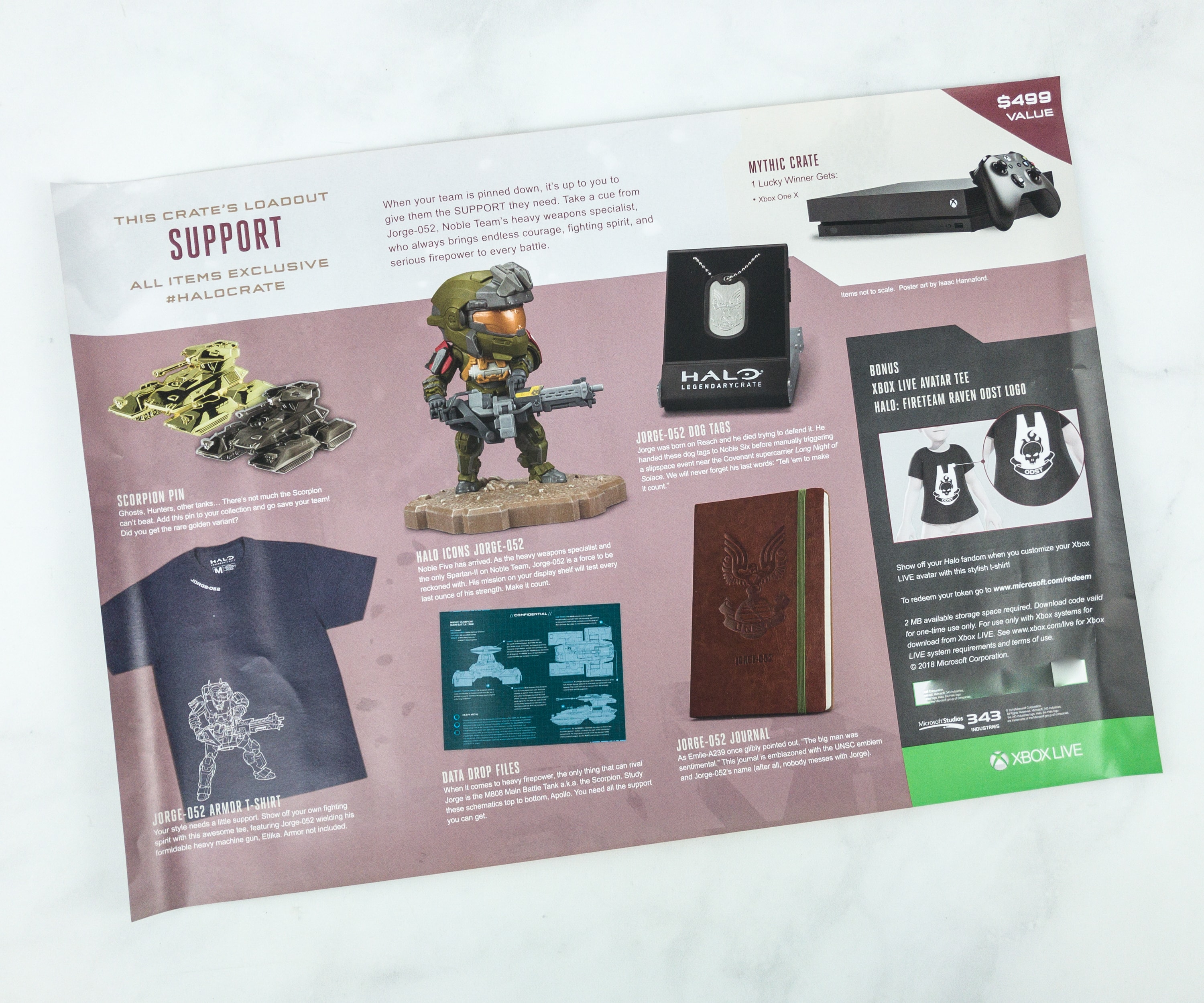 The back of the poster lists all the items included in the crate, fleshes out the theme, and has a digital content code for Halo!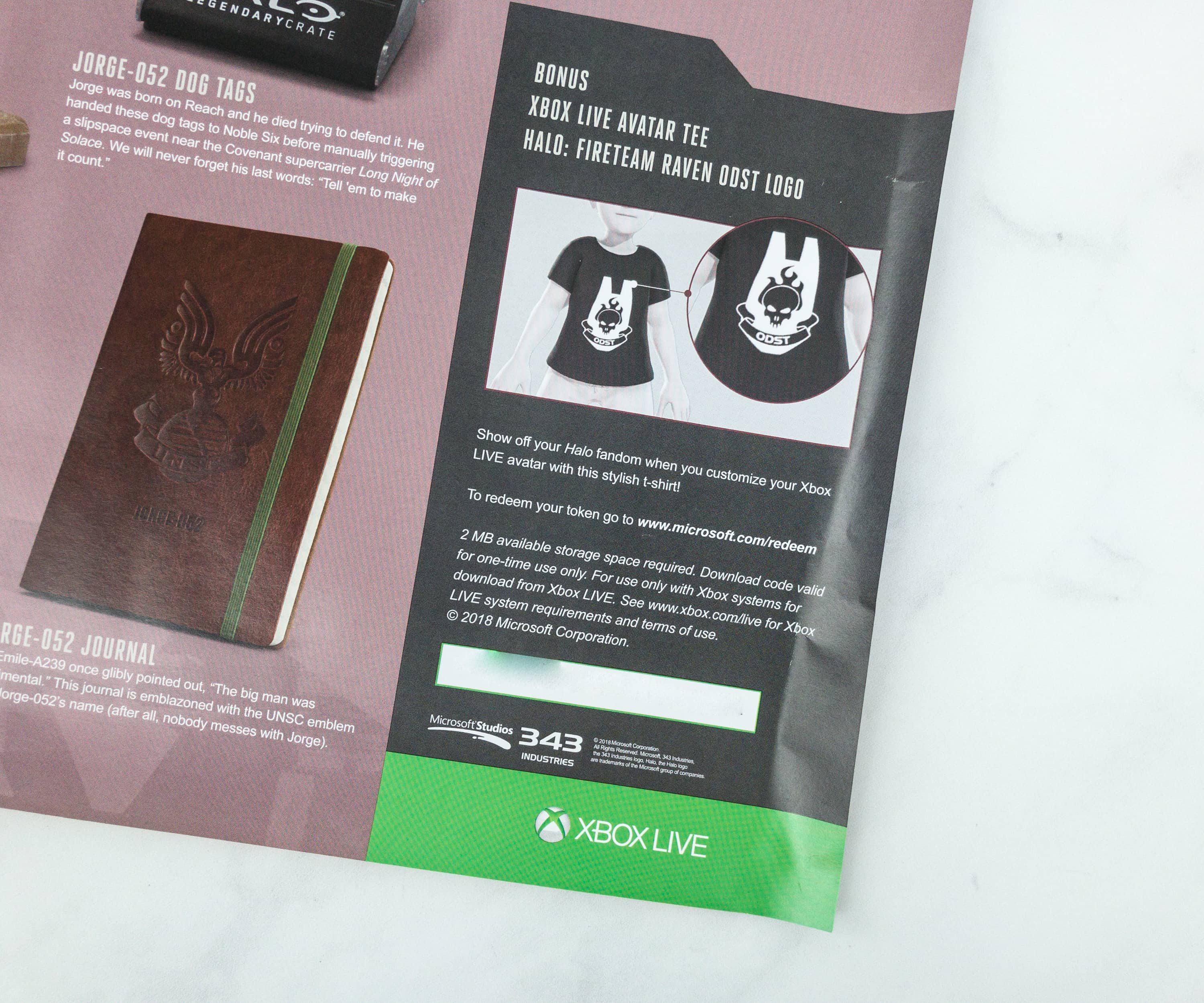 Bonus! Xbox Live Avatar Tee. You can redeem the t-shirt by logging on to the Microsoft website.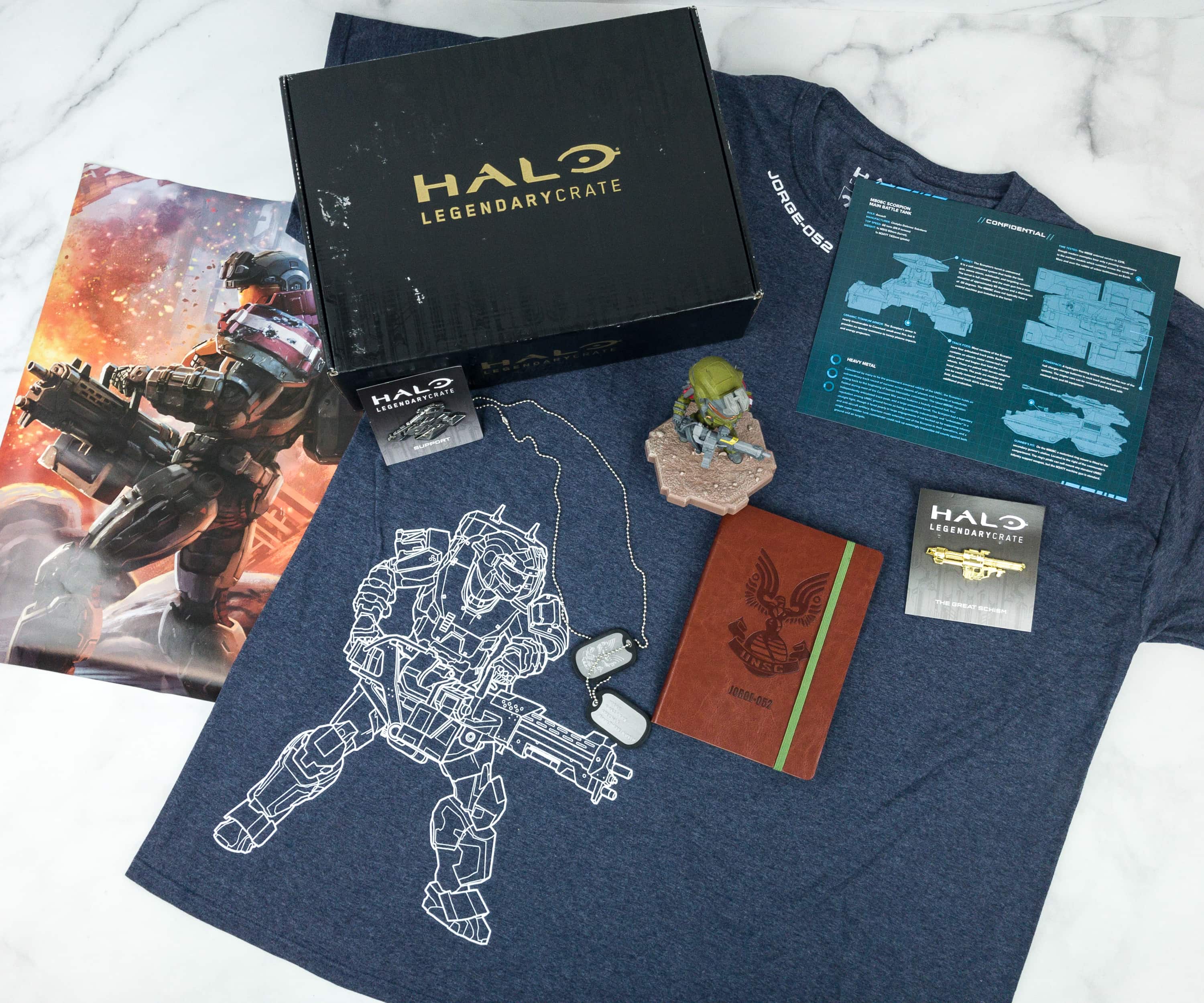 As usual, everything in this box is exclusive.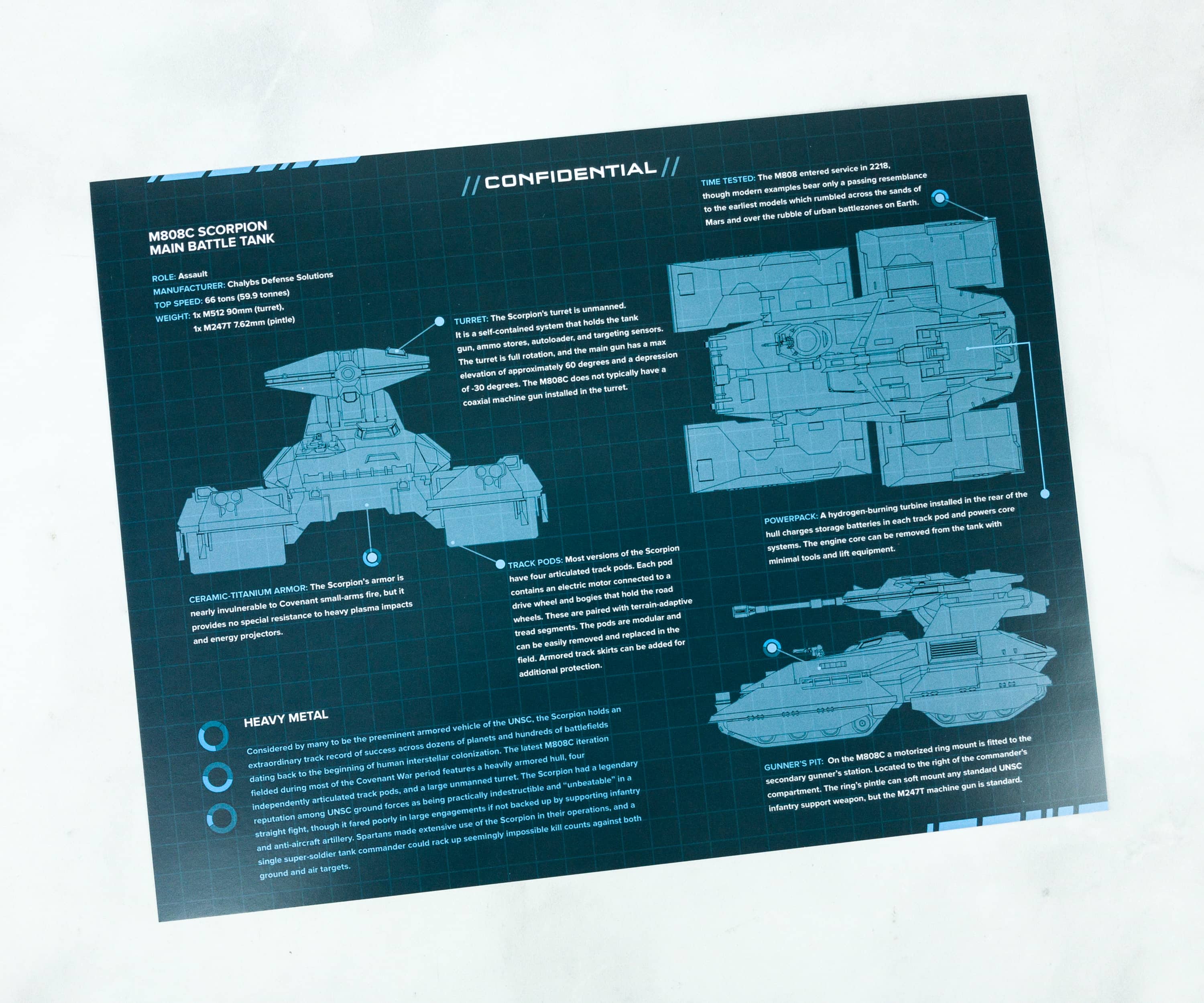 Data Drop Files. The box came with a top secret data drop. These documents can aid you in your intense investigation, and it's for your eyes only!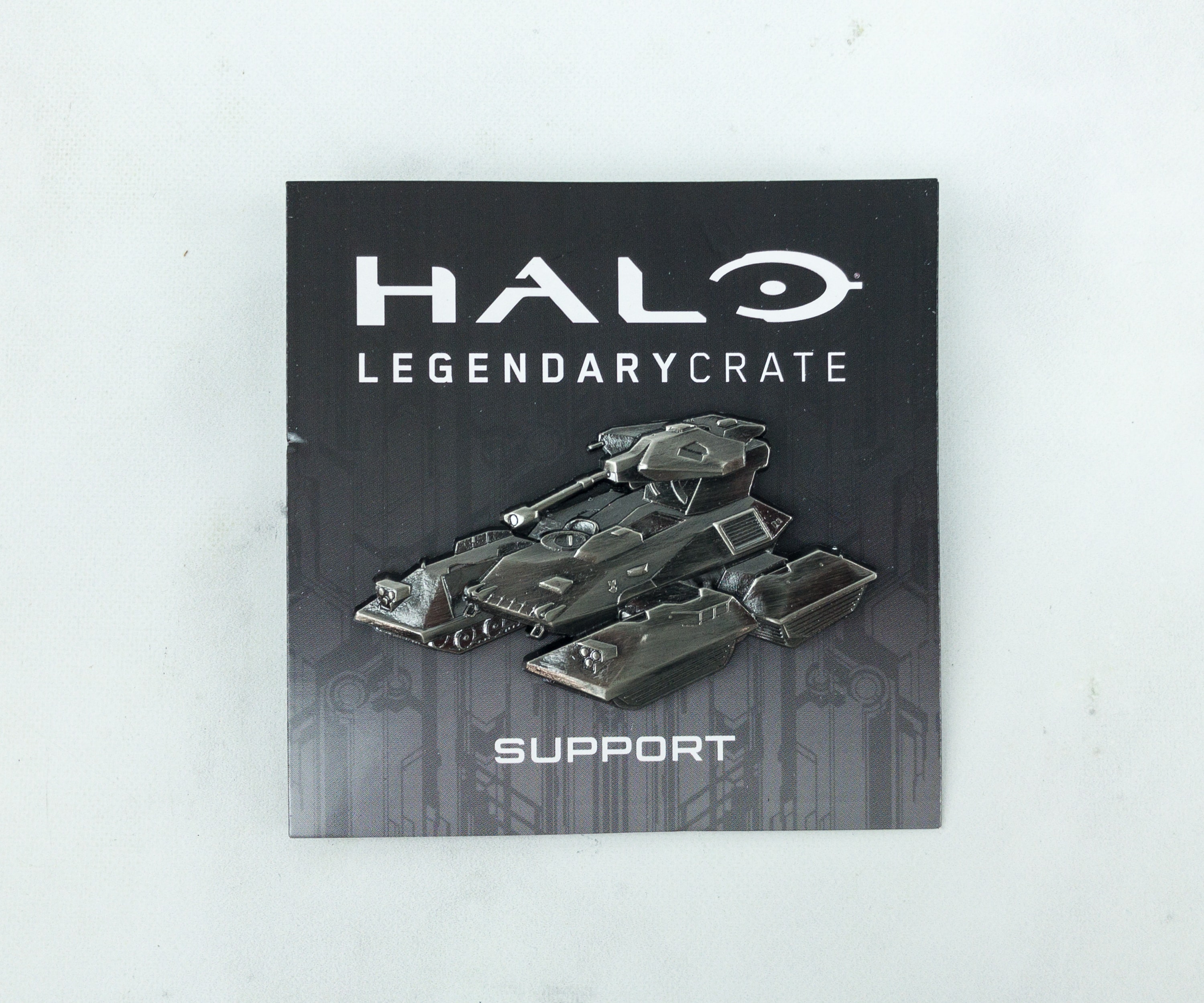 Scorpion Pin. Subscribers can get a grayish silver or a limited edition gold variant of this pin, and I got it in silver.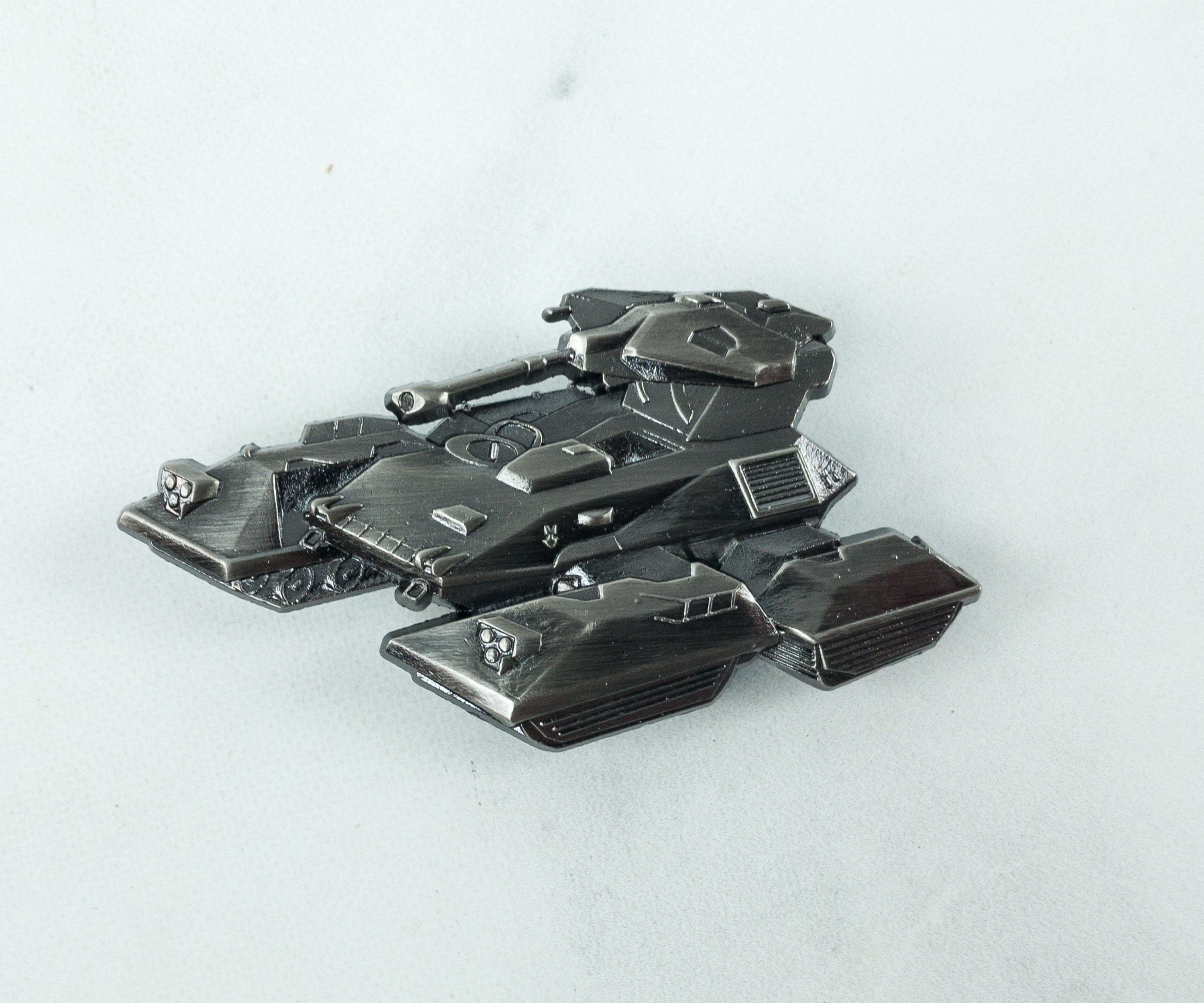 The Scorpion, which is also known as the M808 Main Batte Tank, is used in operations requiring heavy firepower or an anti-vehicular platform. The Scorpion has proven itself formidable and earned the respect of friends and foes alike.
Tank beats Ghost! Tank beats Hunter! Tank beats everything!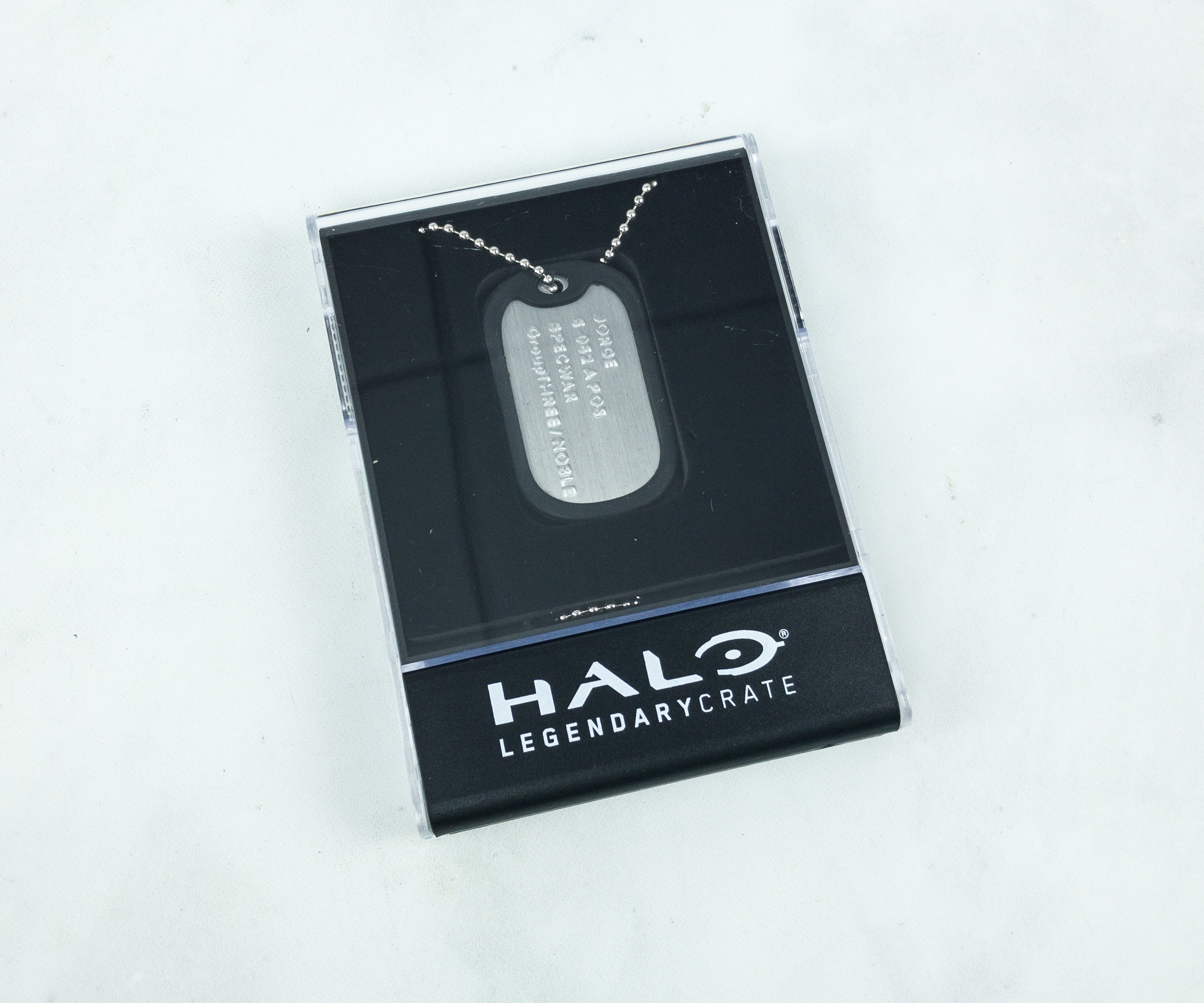 Jorge-052 Dog Tags. Dog tags are important military items as they are used to identify soldiers that are wounded or killed while they are in action.
Also, these tags are simple metal plates attached to necklaces and have the name, rank, service number, and blood type of the soldier engraved on it.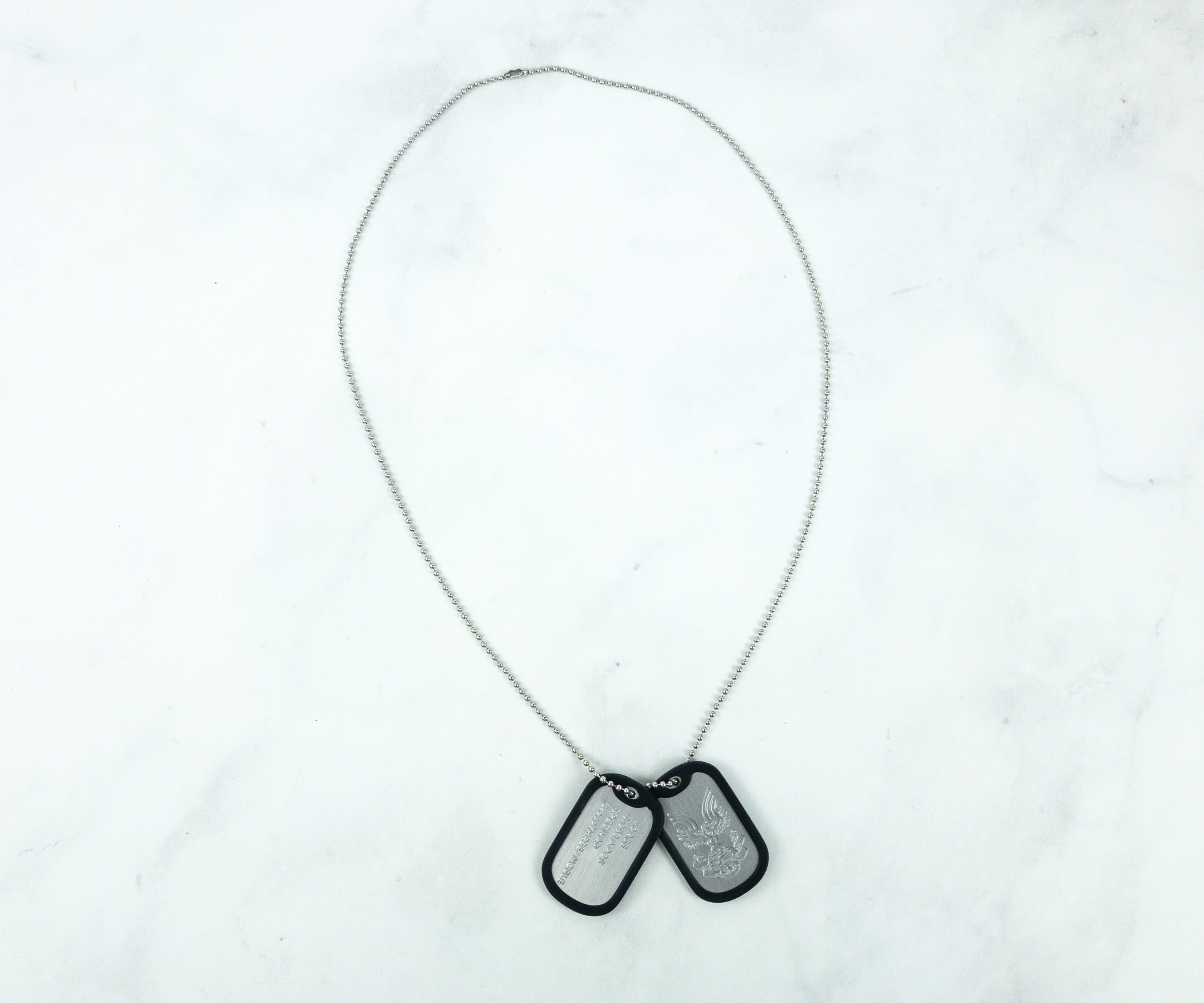 This dog tag belongs to Jorge-052, who handed it over to Noble Six before manually triggering a slipspace event near the Covenant supercarrier Long Night of Solace.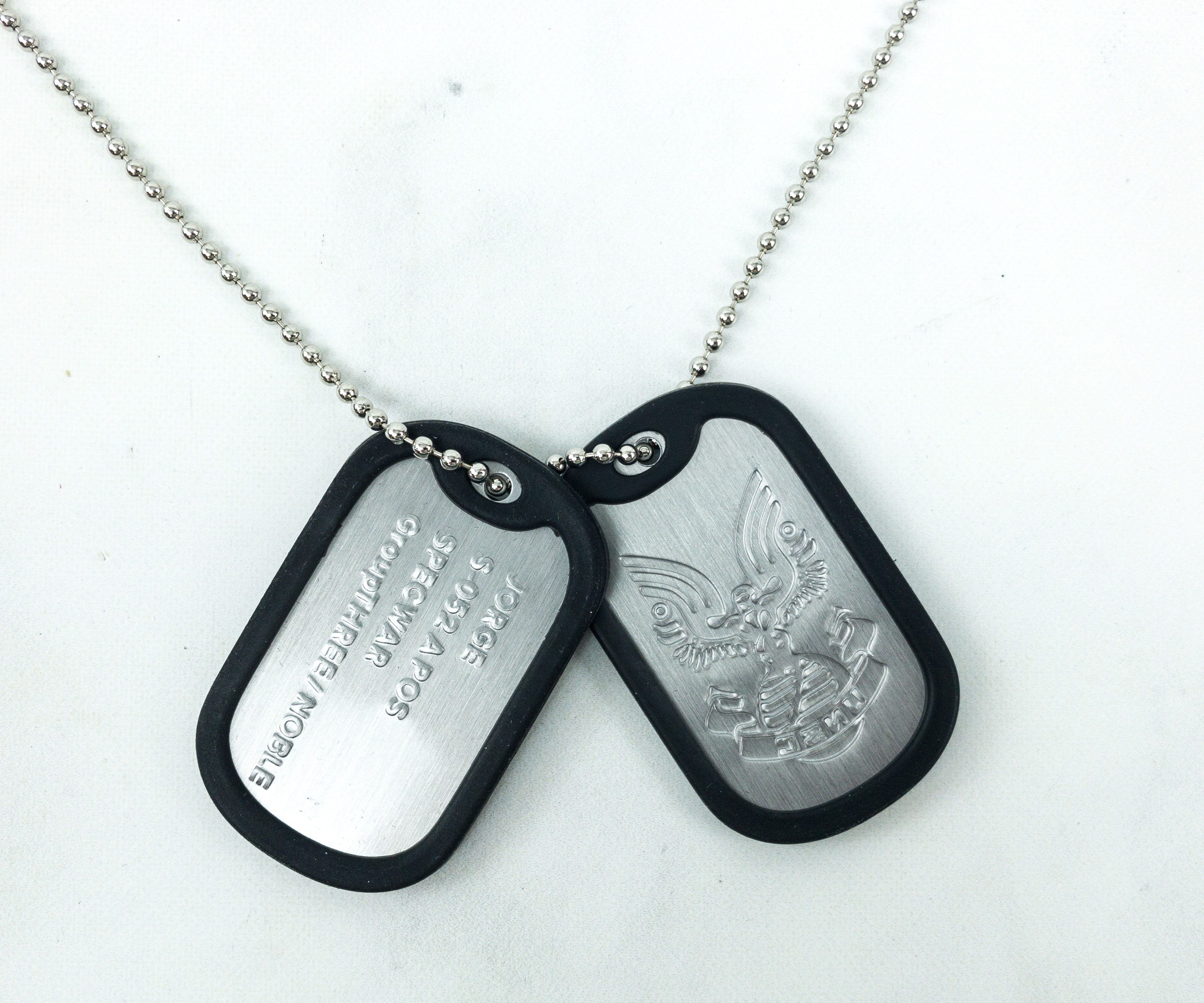 It has 2 tags, one bearing Jorge-052's identification information, and the other one bears the UNSC symbol.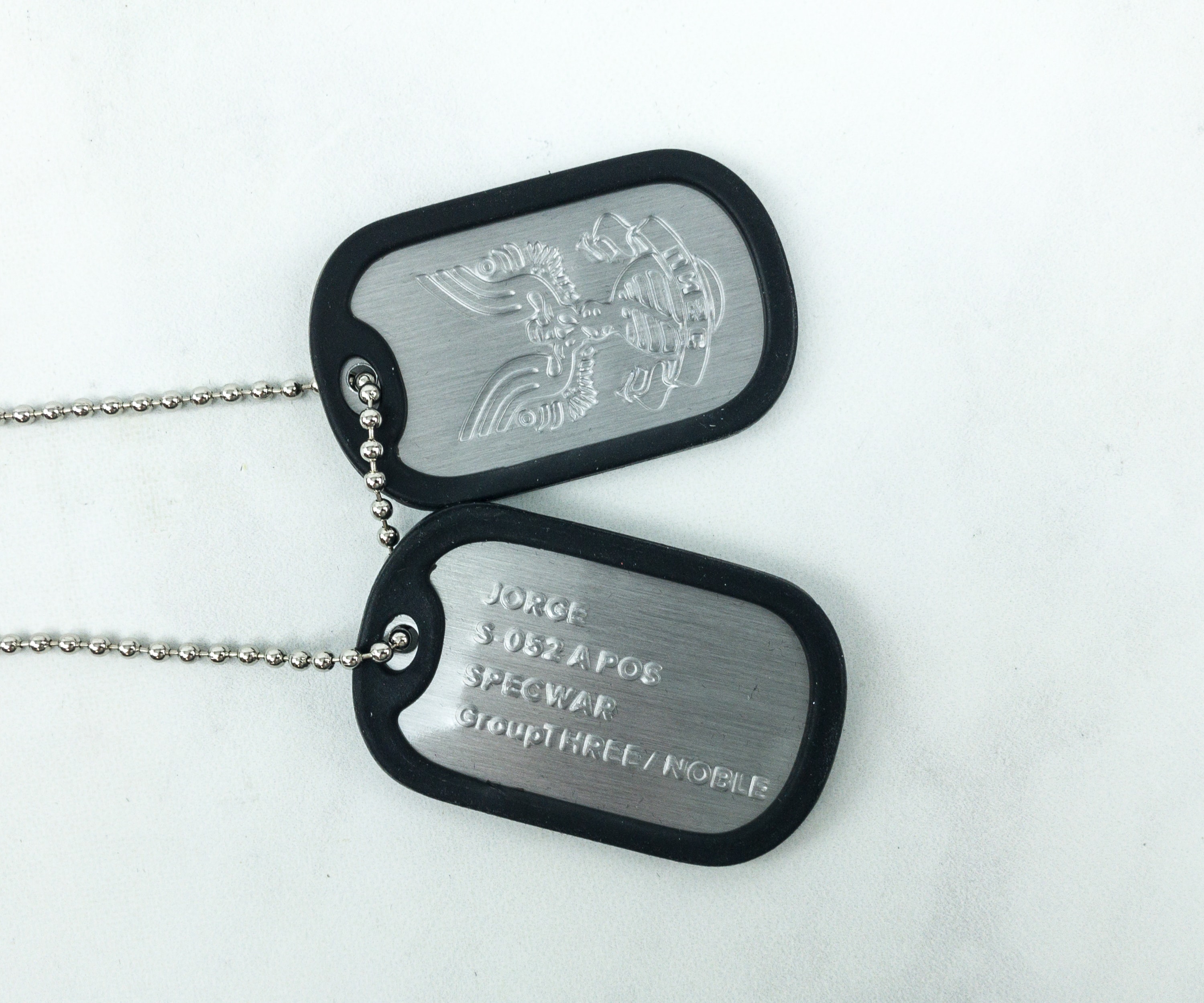 The tags even have protective borders, as metals can accidentally cut, and they are included to ensure protection.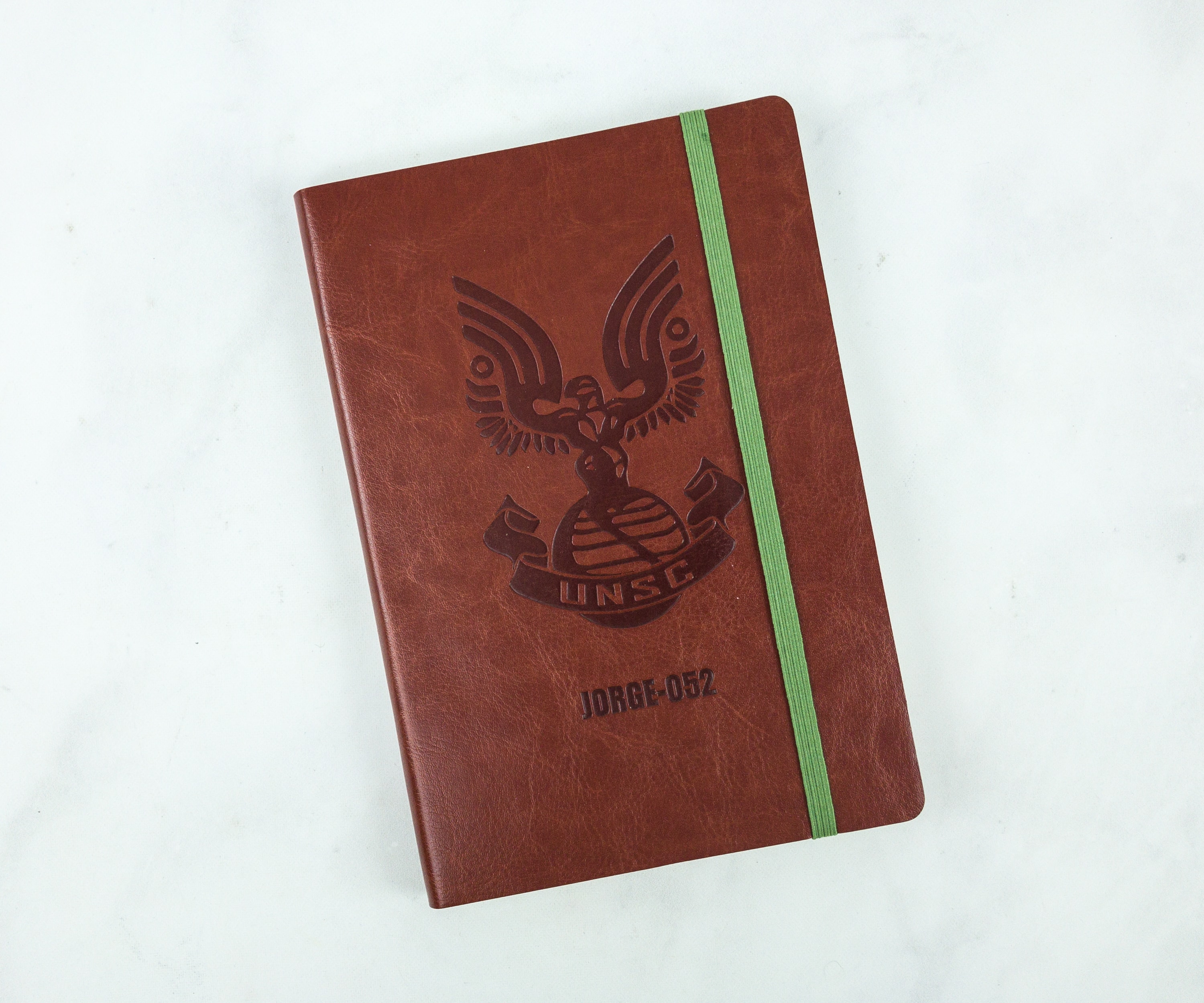 Jorge-052 Journal. I got a journal where I can write my day to day accounts. The cover has the UNSC and Jorge's name inscribed in front. It also came with an elastic band to secure it.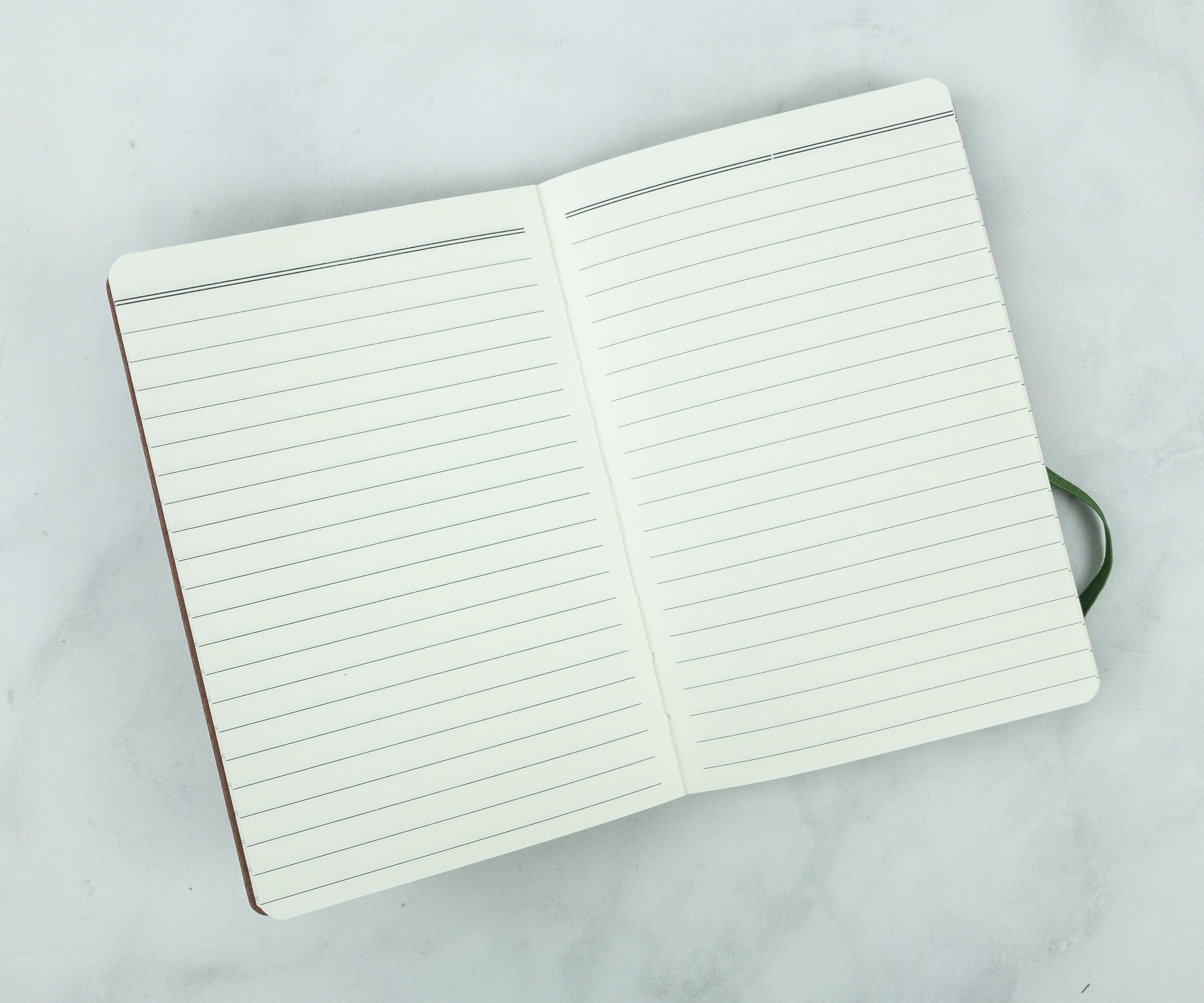 As Emile-A239 said, Jorge is sentimental, so this journal is just perfect for him to keep. The pages are all lined.
Jorge-052 Armor T-Shirt. This box has a lot of stuff dedicated to Jorge. Here's a shirt that has him printed in white!
His name is even printed near the collar of the shirt.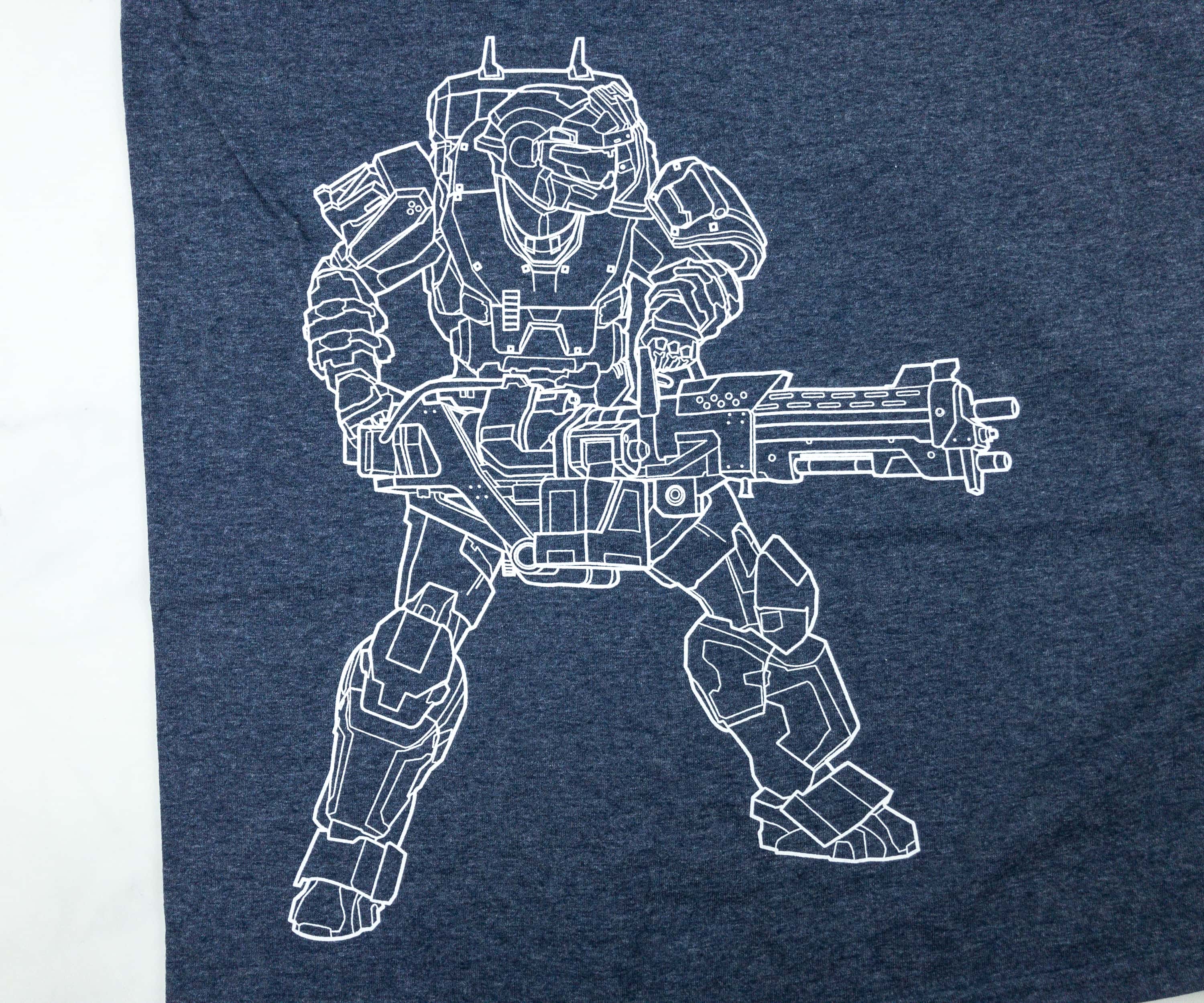 It depicts the guy in trance, ready to attack! It has a Transformer-ish appeal to me but it's all good, I got another cool and comfy wear anyway and I love the overall gray color too.
Halo Icons Jorge-052. This month's figure features the Chief Warrant Officer, a SPARTAN-II Commando of the UNSC Naval Special Warfare Command, Jorge-052.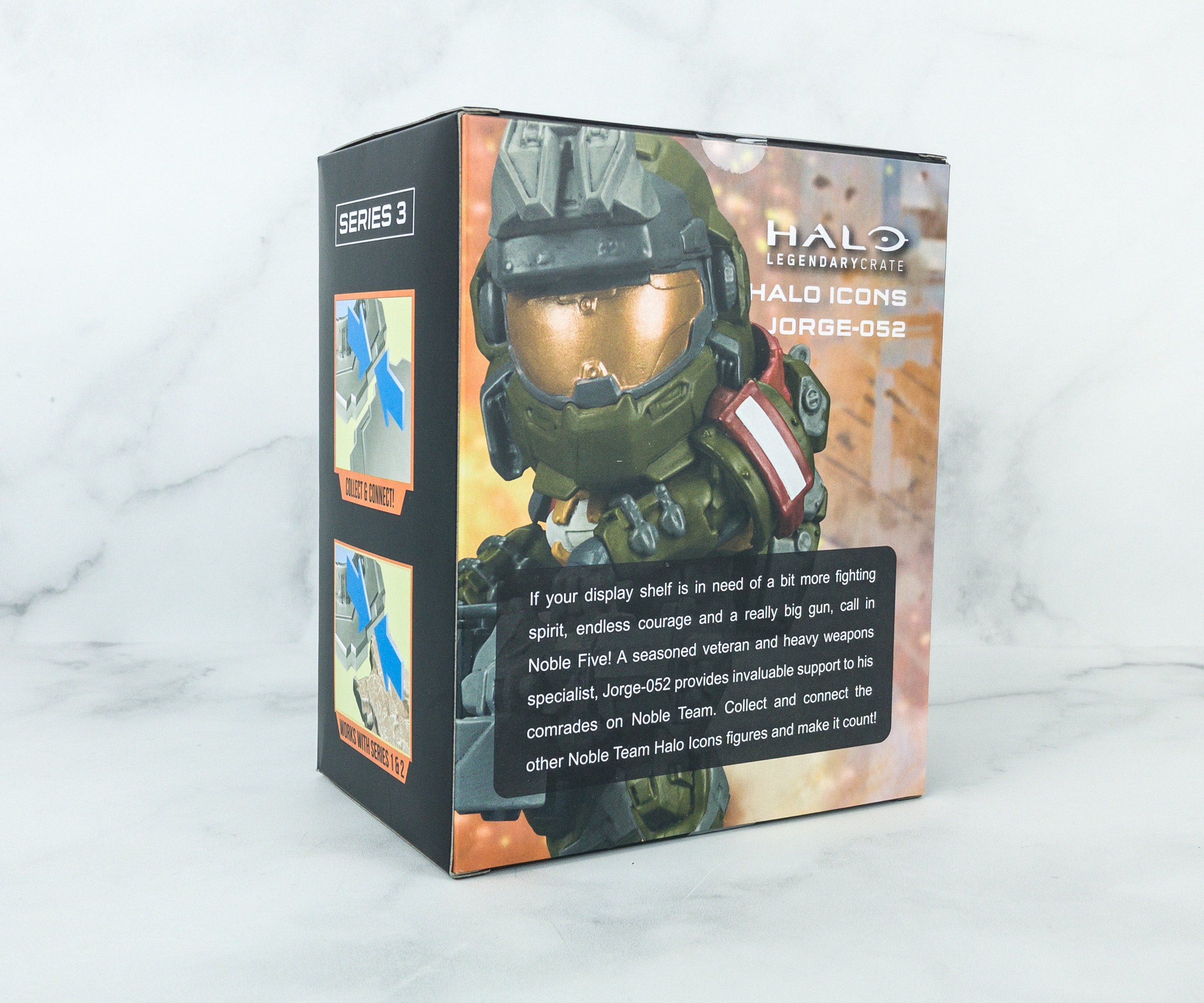 Chief Warrant Officer Jorge-052 was a SPARTAN-II commando of the UNSC Naval Special Warfare Command, attached to Special Warfare Group Three. He fought during the Fall of Reach in 2552 as a part of Noble Team under the call sign Noble Five.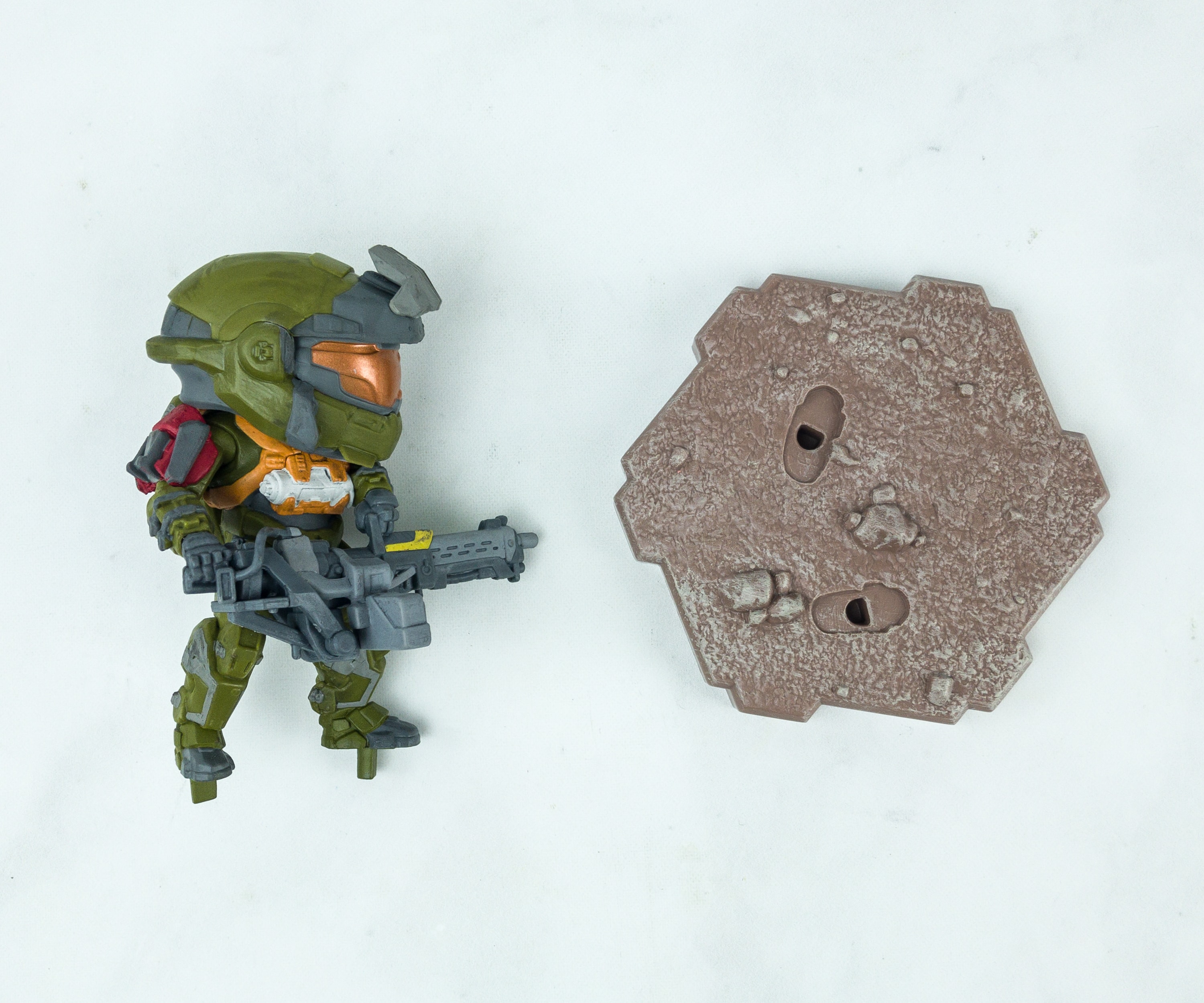 The figure comes in two detachable pieces: the base and the figure itself.
Jorge is wearing an MJOLNIR Mark IV Grenadier helmet, the Collar/Grenadier[UA] chest piece and knee pads with his Mark V Mjolnir Armor.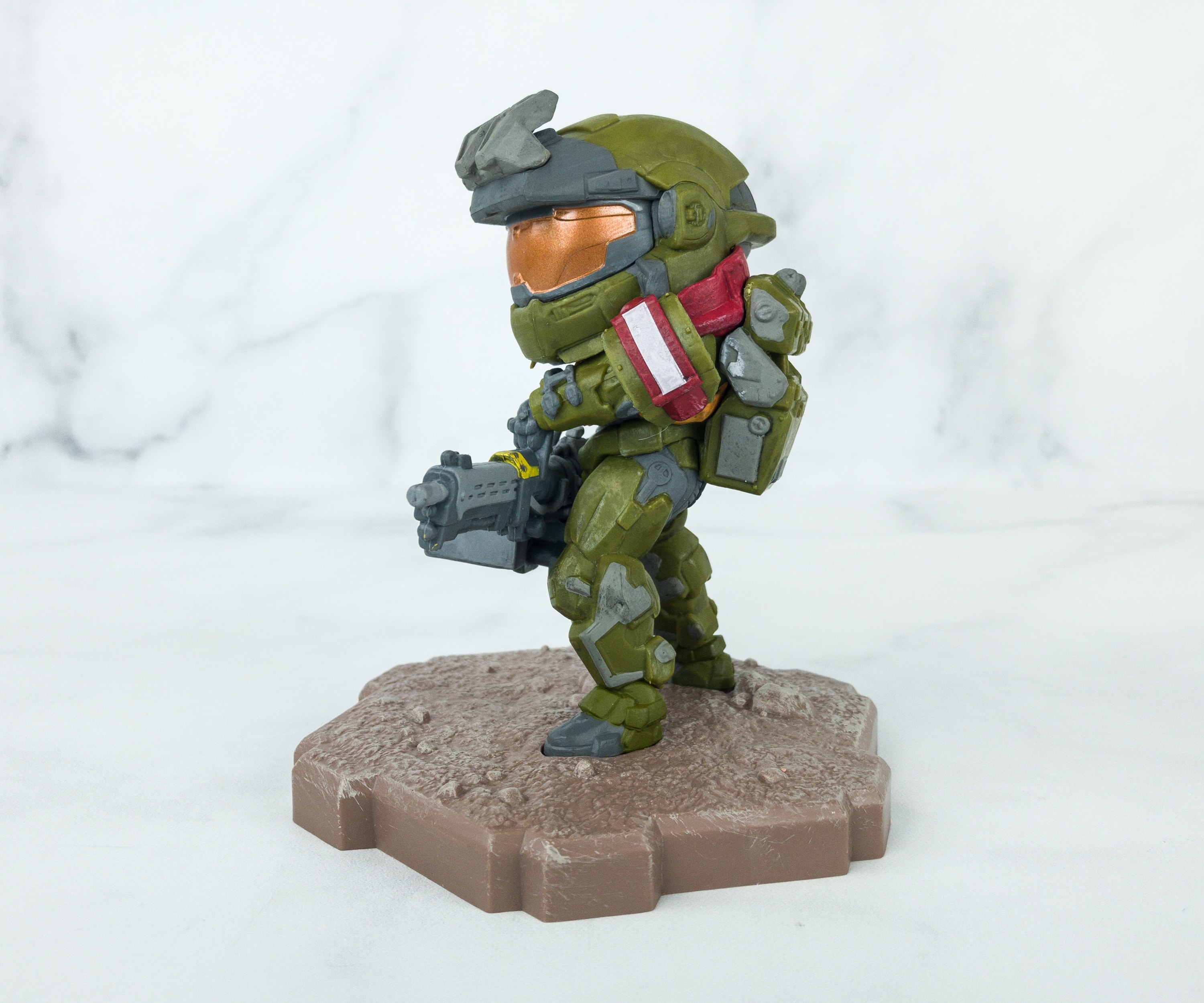 He also uses the Grenadier shoulder for the left shoulder, while for his right, it's the EVA shoulder.
He also has a UA/bracer supplementary armor for both forearms.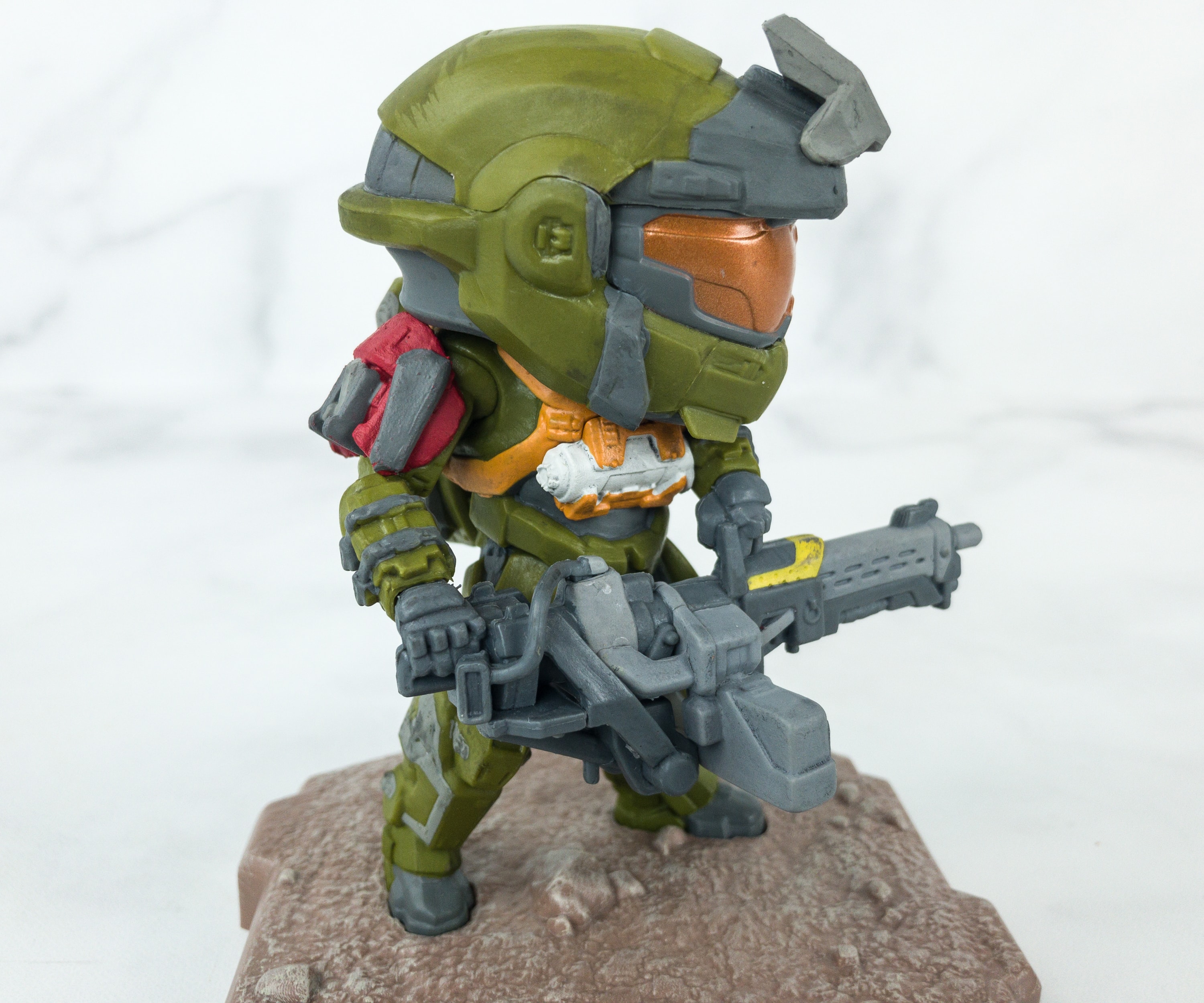 For his main weapon, he is wielding a modified variant of the Etika, an M247H heavy machine gun.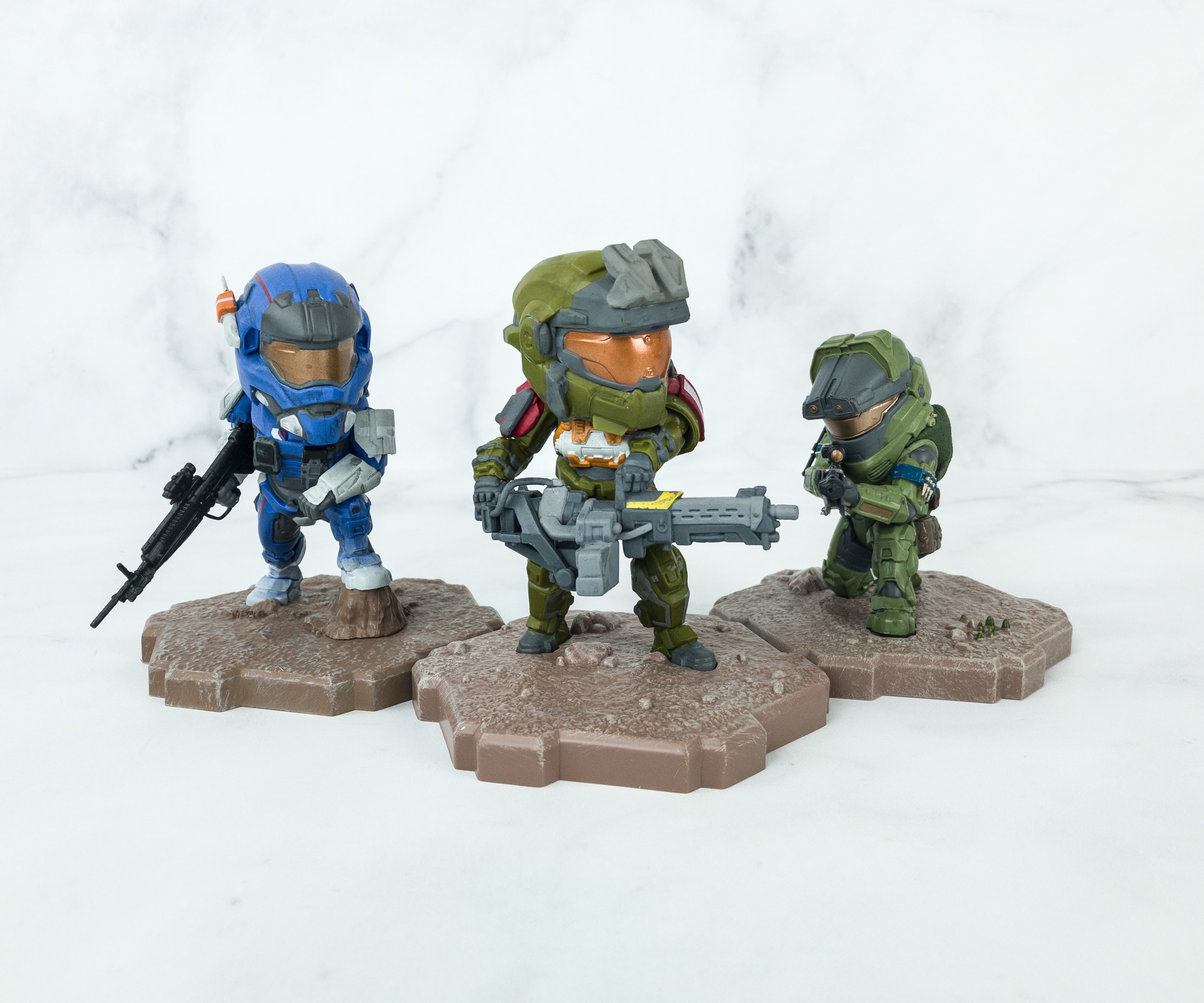 And that's three for this series. Can't wait to add more to this new line of ICONS figures!
The Great Schism Armor Pin. As an annual bonus, I got this Great Schism Armor Pin.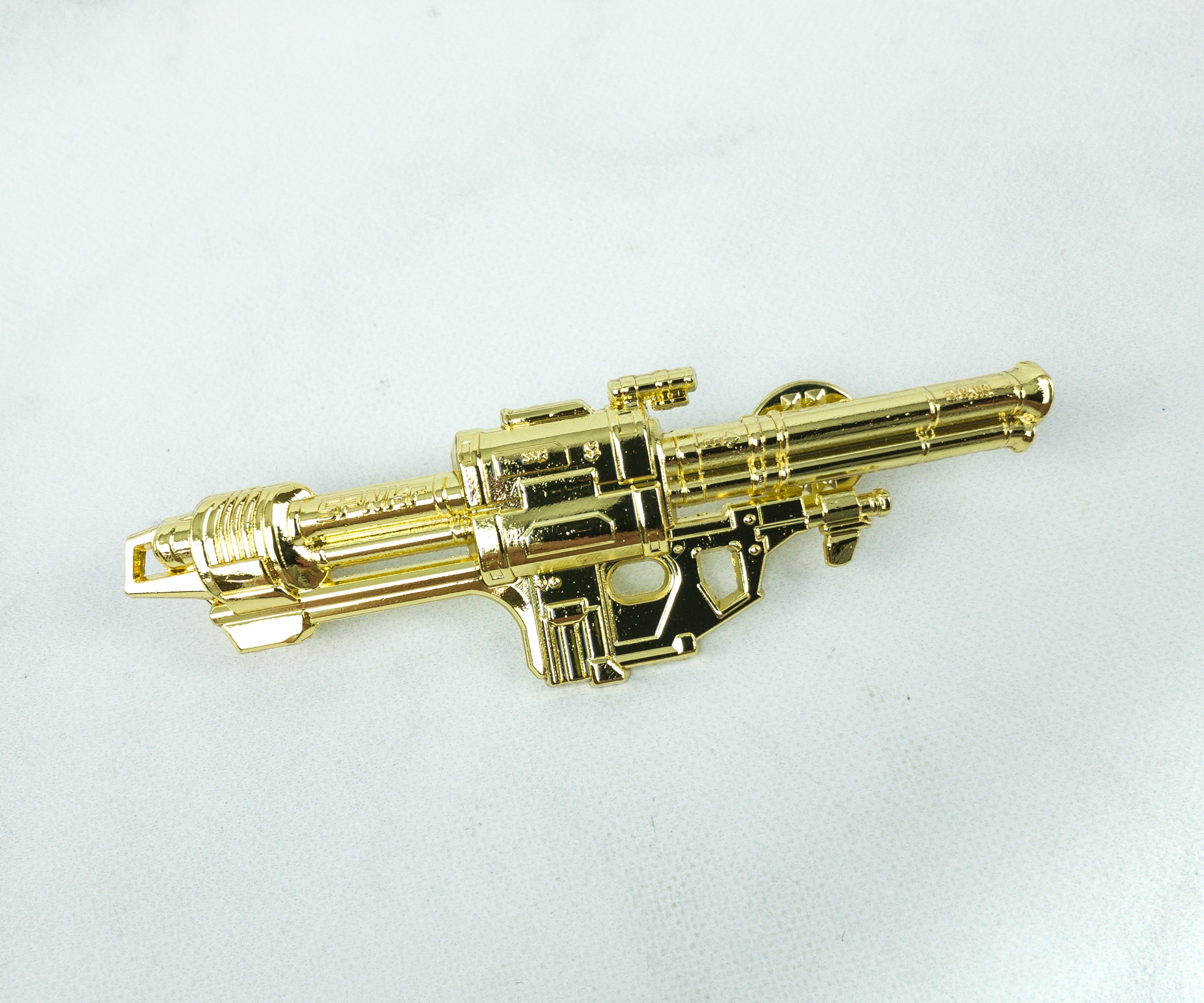 I am so glad that I finally got this rifle pin in rare gold. This is what I love about these subs, you get an annual bonus item! I'm here for it!
This box honors the big man Jorge-052, and all his items are fantastic! I love the shirt, the design and color are awesome. I also love seeing my new ICONS figure starting to build a new line on my display cabinet. The dog tags are great accessories too. Also, they included another pin as an annual bonus and I don't mind getting more stuff! This is another great box, and I am looking forward to more Halo stuff that I can use, keep, or brag about!
What do you think of this month's box?