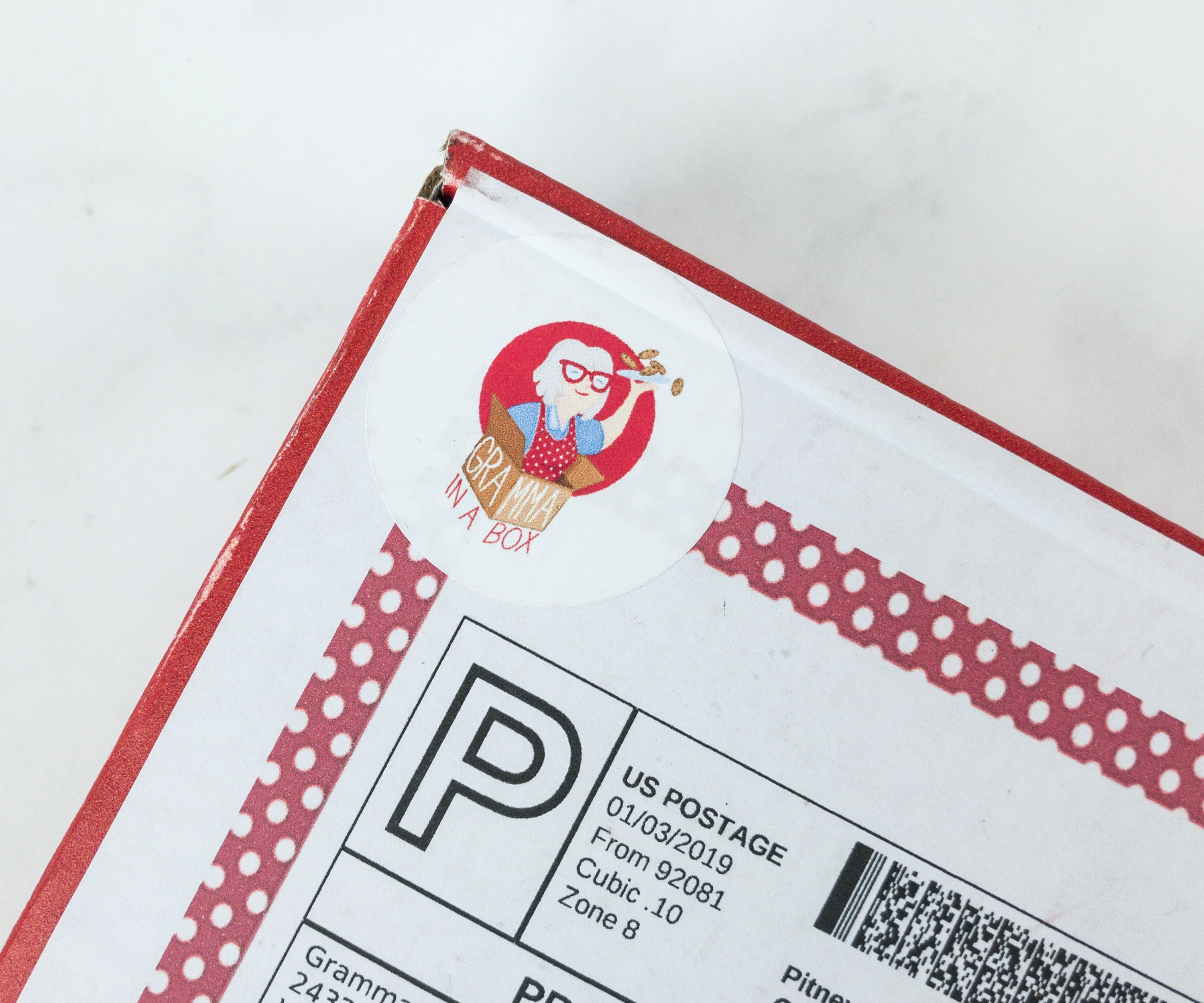 Gramma in a Box is a monthly subscription for kids (from a real Grandma!) that sends homemade cookies with frosting and sprinkles along with two easy candy crafts to make at least 15-20 edible treats.
<DEAL:  Get $5 off when you signup for a 3 month or longer plan! Use coupon code 5OFF.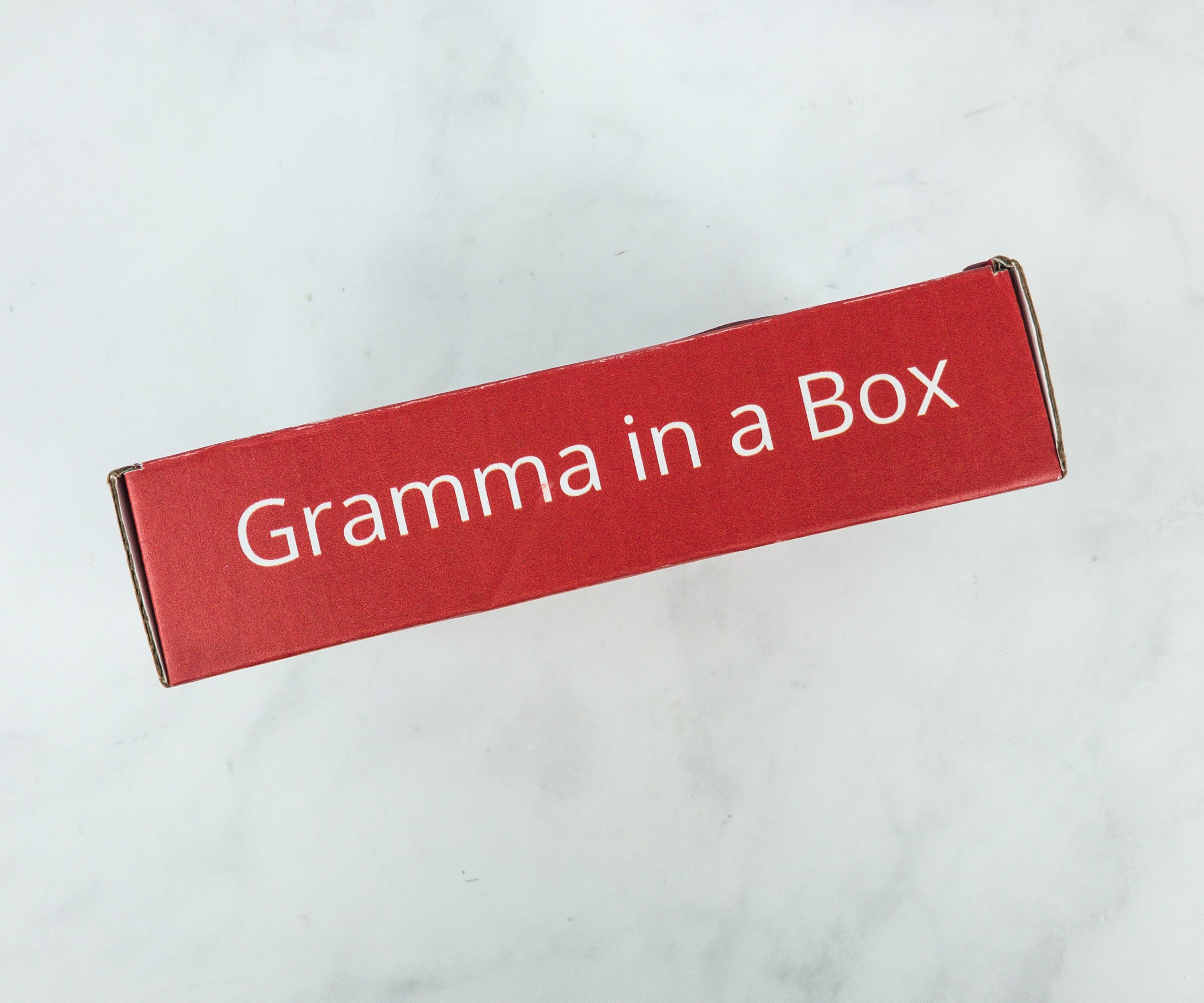 TThe items arrived in a red box with a simple Gramma in a Box text on the side.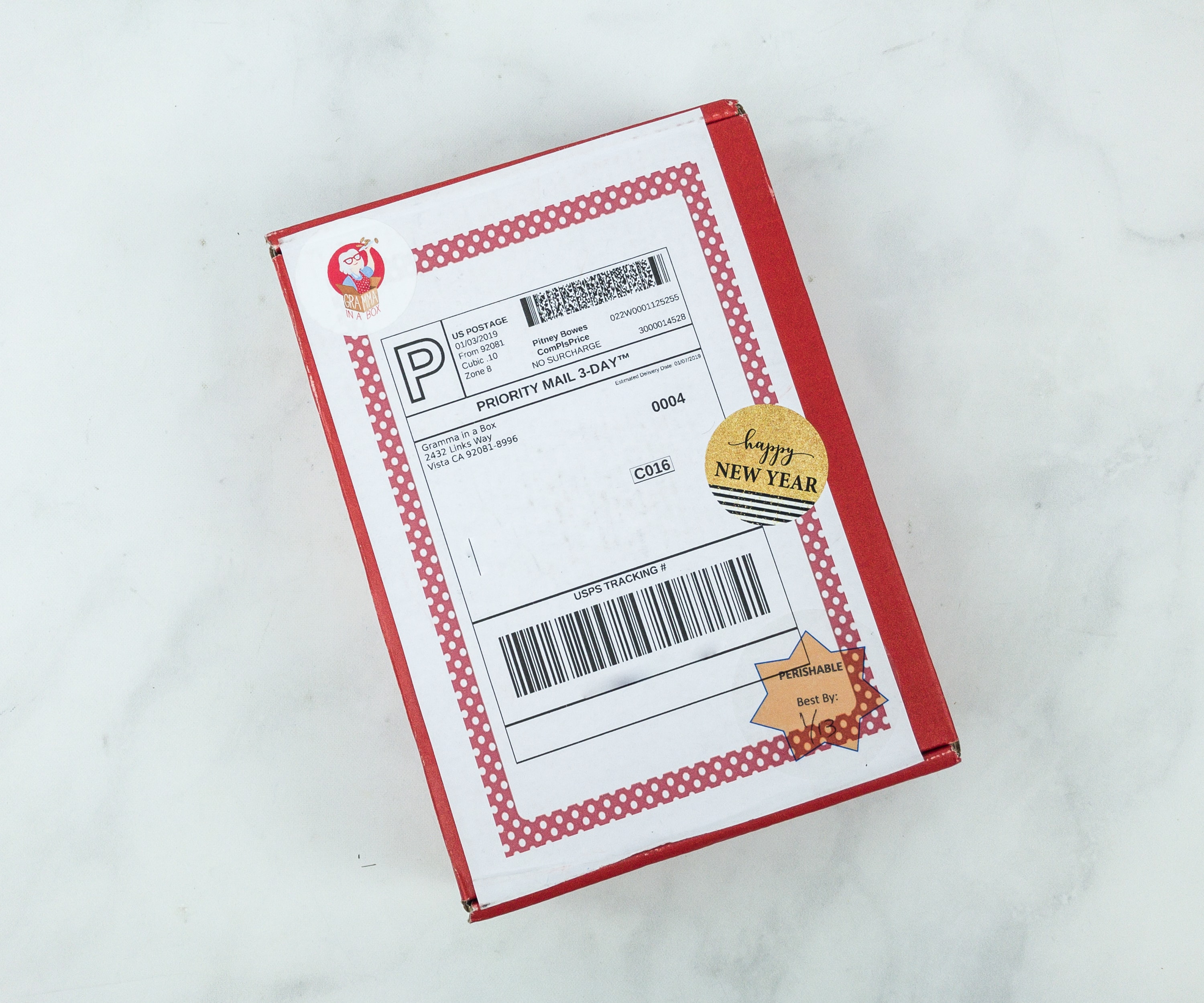 The bottom of the box has a Happy New Year greeting!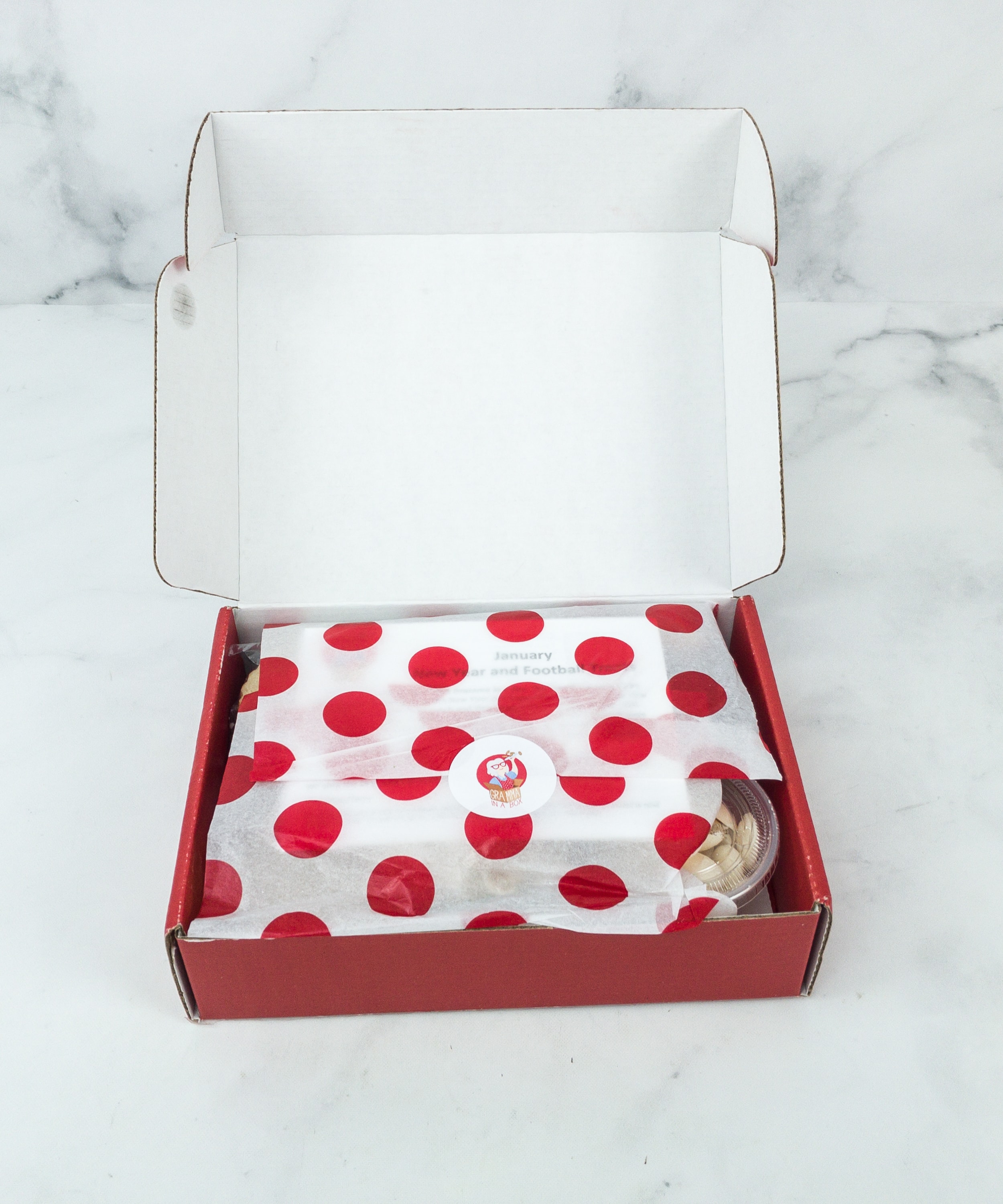 The kit shows up bundled neatly together under some cute tissue.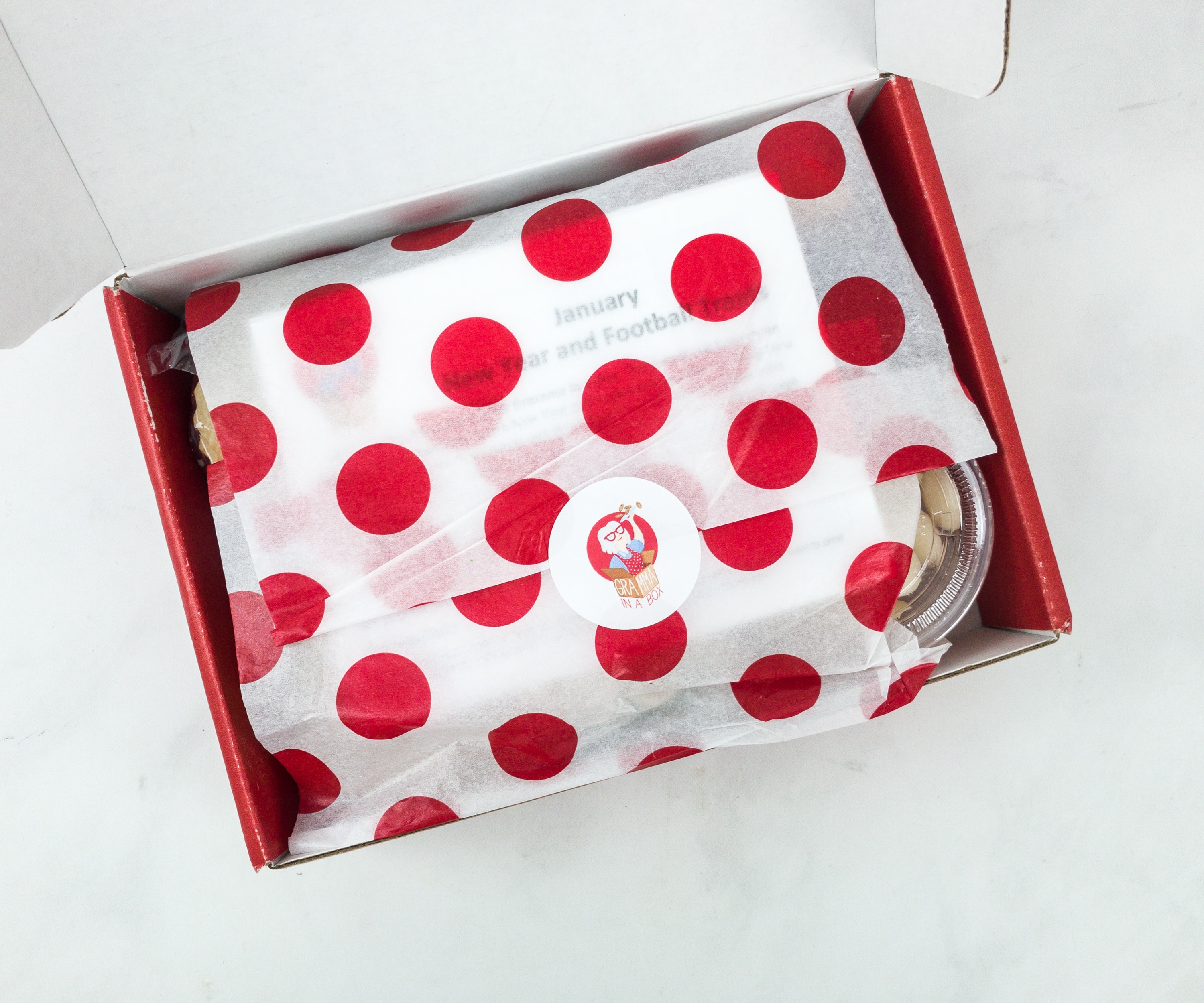 This tissue is secured using a cute Gramma in a box logo sealer.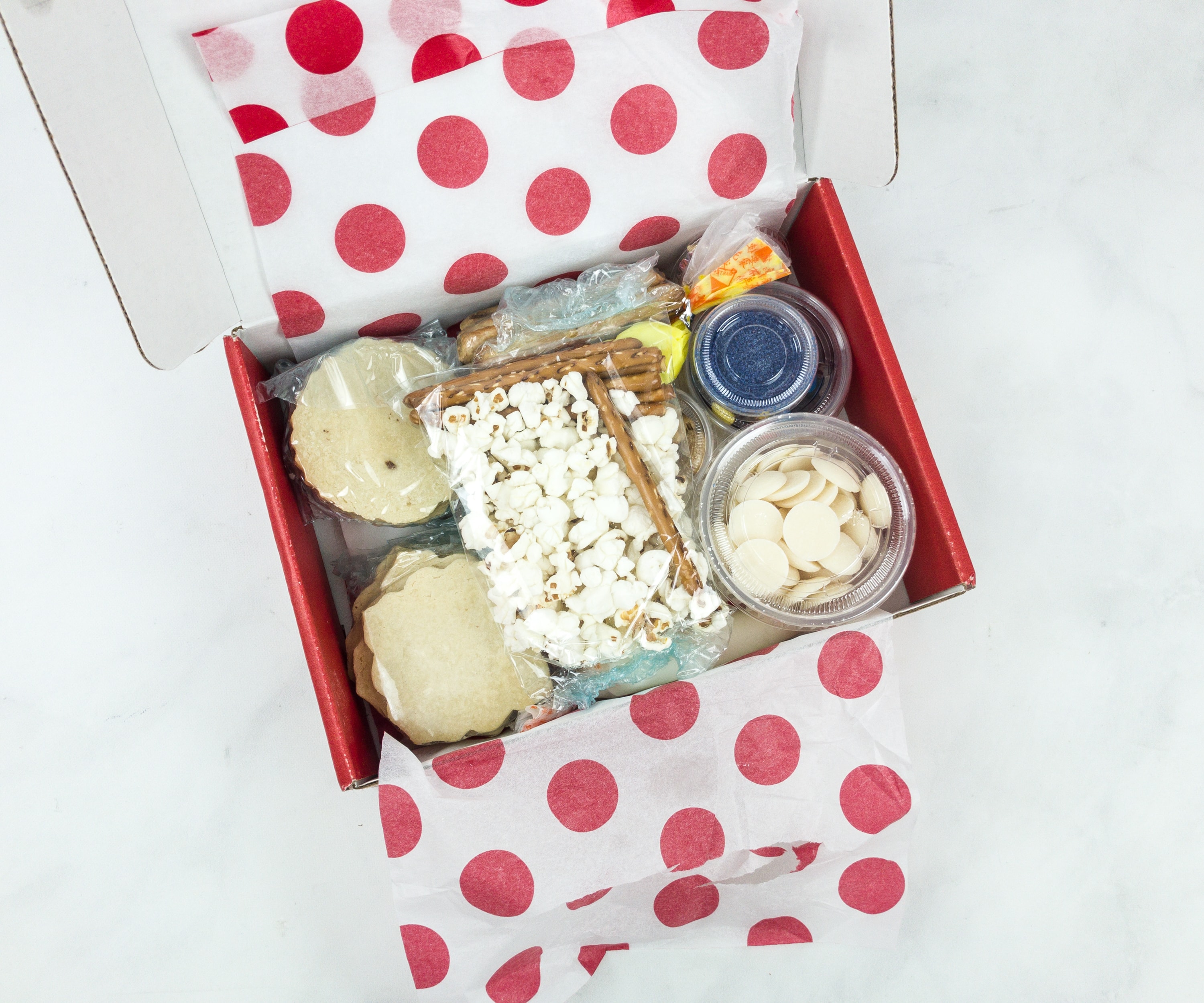 All the items come in a separate plastic container.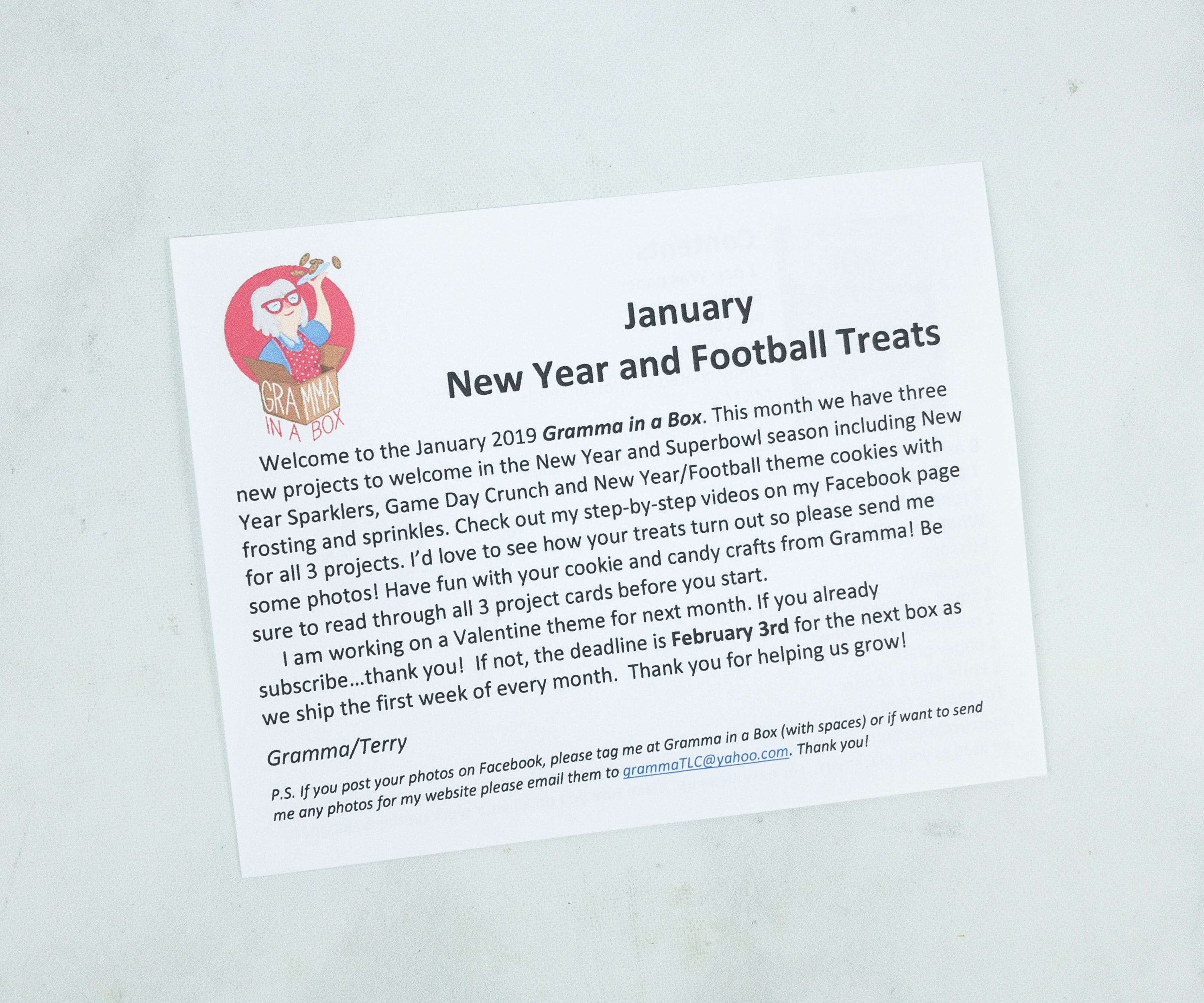 Also included in the box is a little welcoming note. This month's box theme is all about New Year & Football Treats.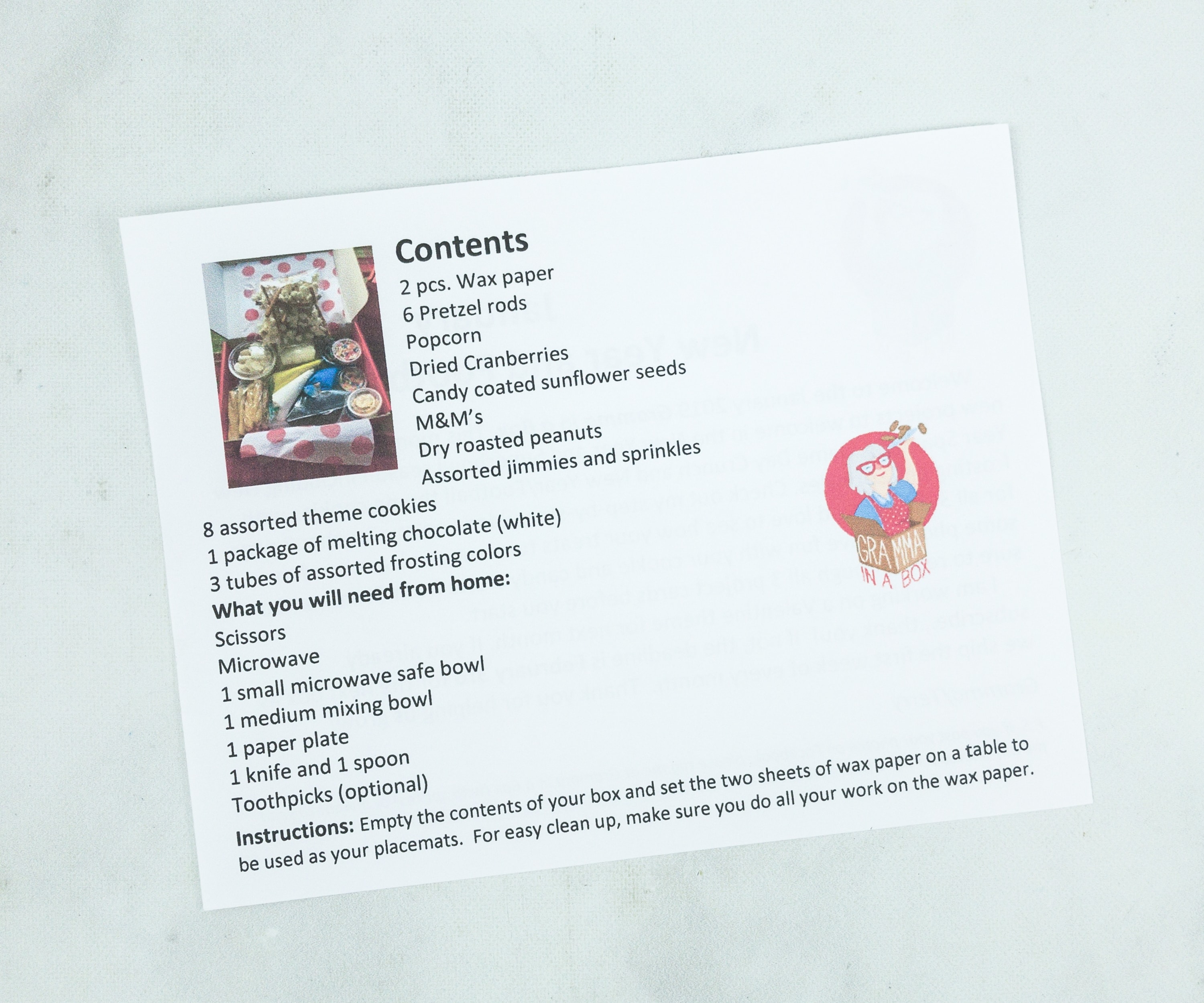 Flip the card and you'll find a list of all the items in the box, as well as items you will need from your home.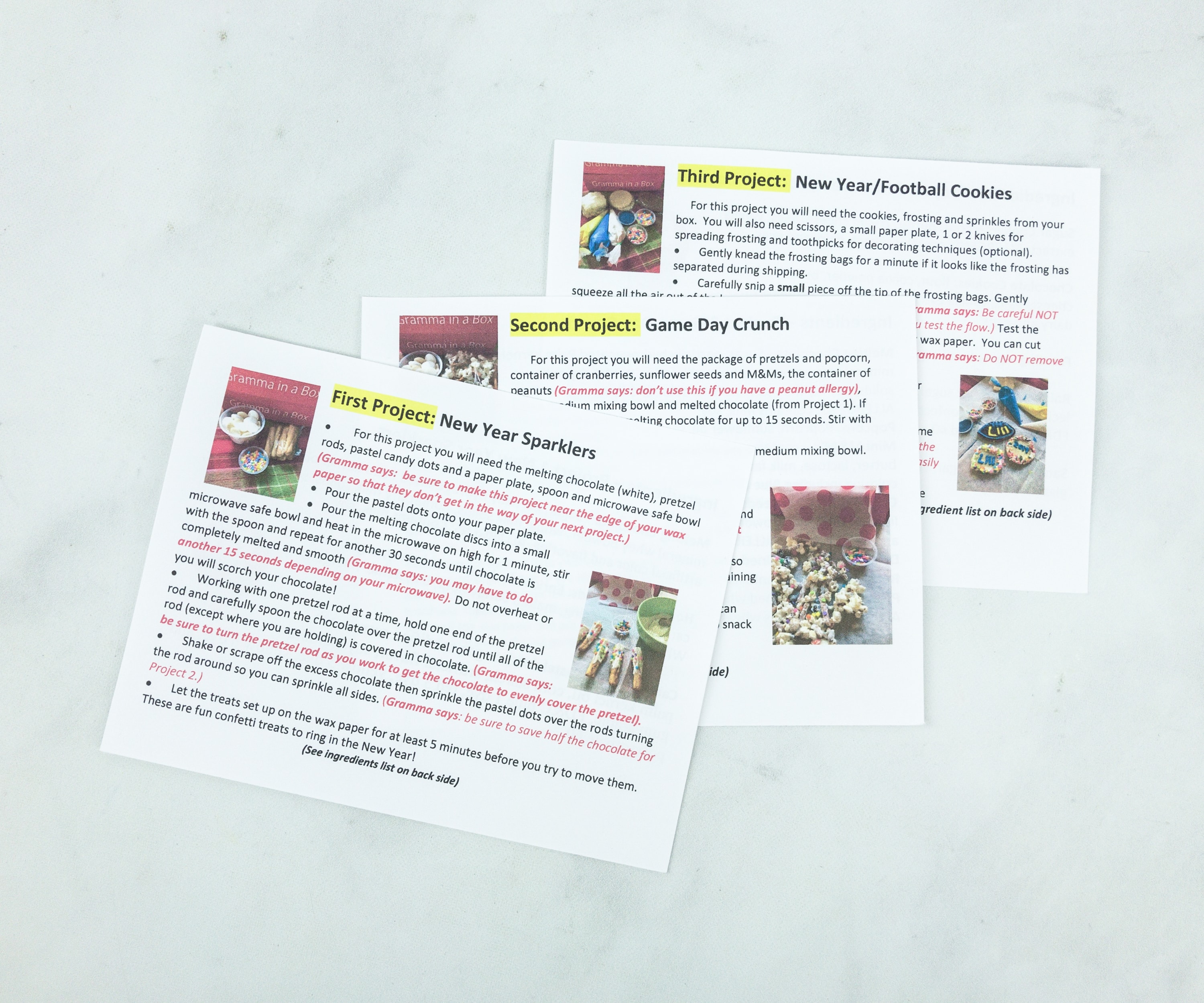 This month's box has 3 projects. We are going to do New Year Sparklers, Game Day Crunch, and New Year/Football Cookies. Each of the cards has step by step instructions with a few images.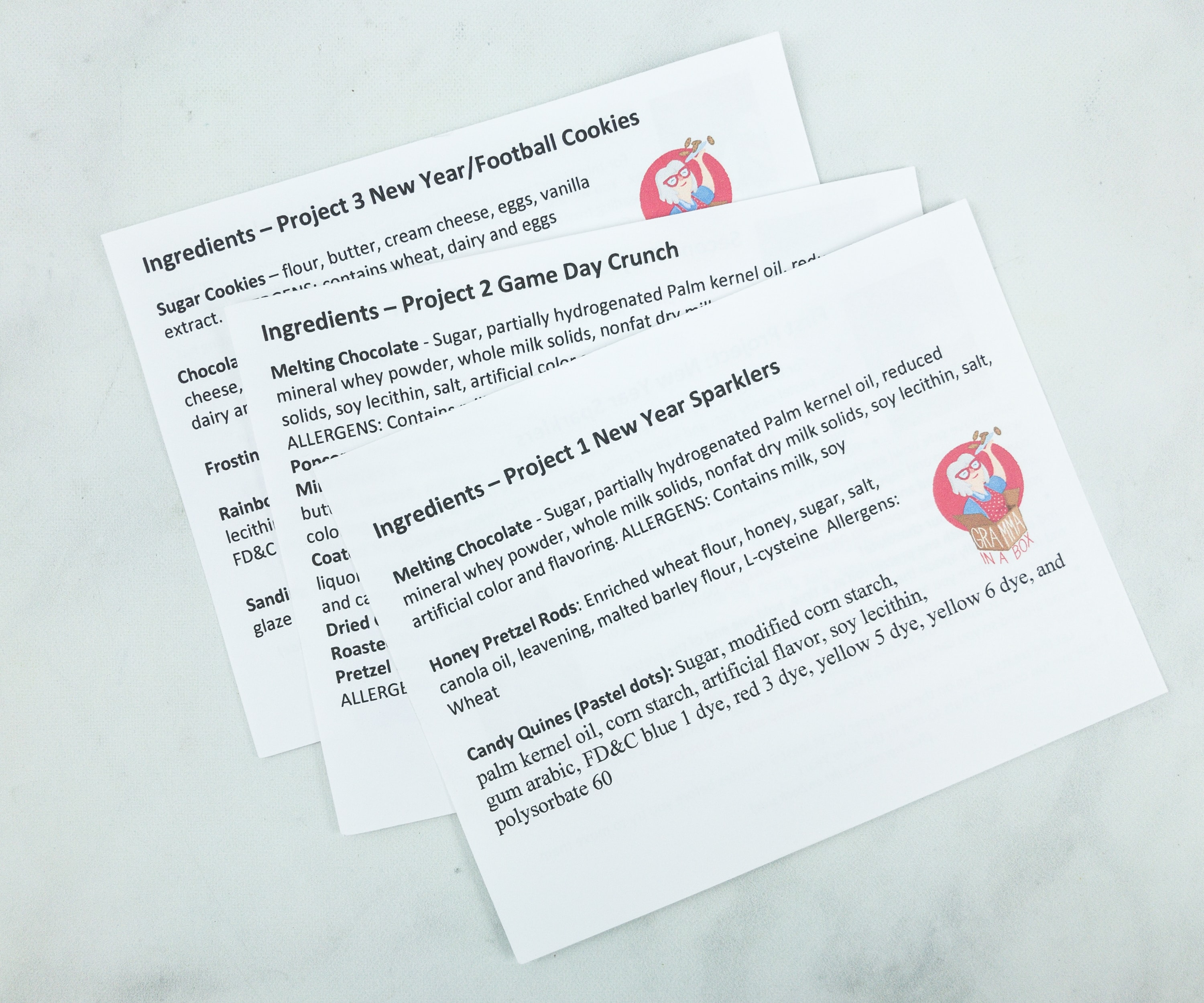 All the ingredients are indicated on the back of each card, including potential allergens.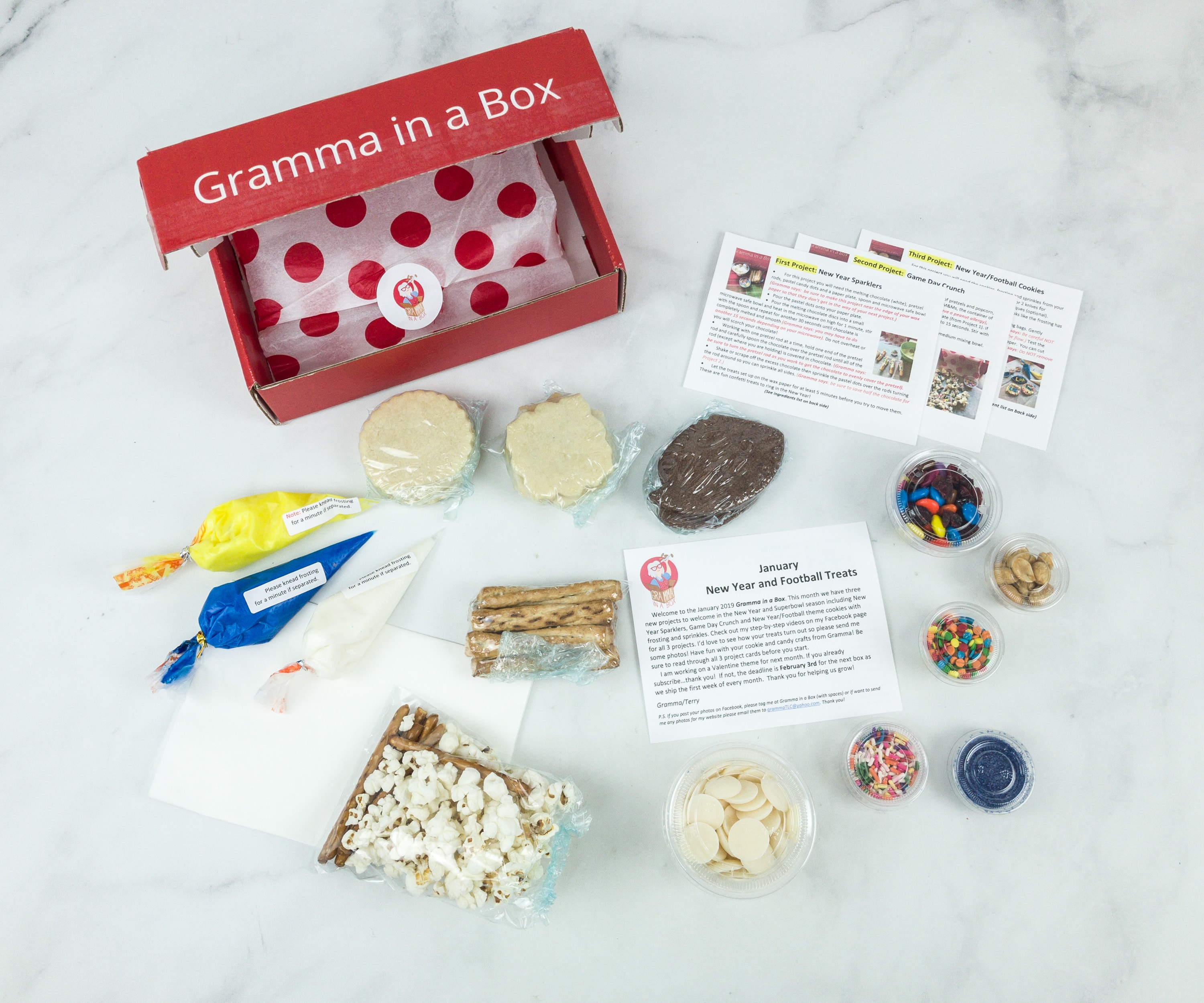 This is the box upon opening! You just have to remember — no snacking on the craft supplies!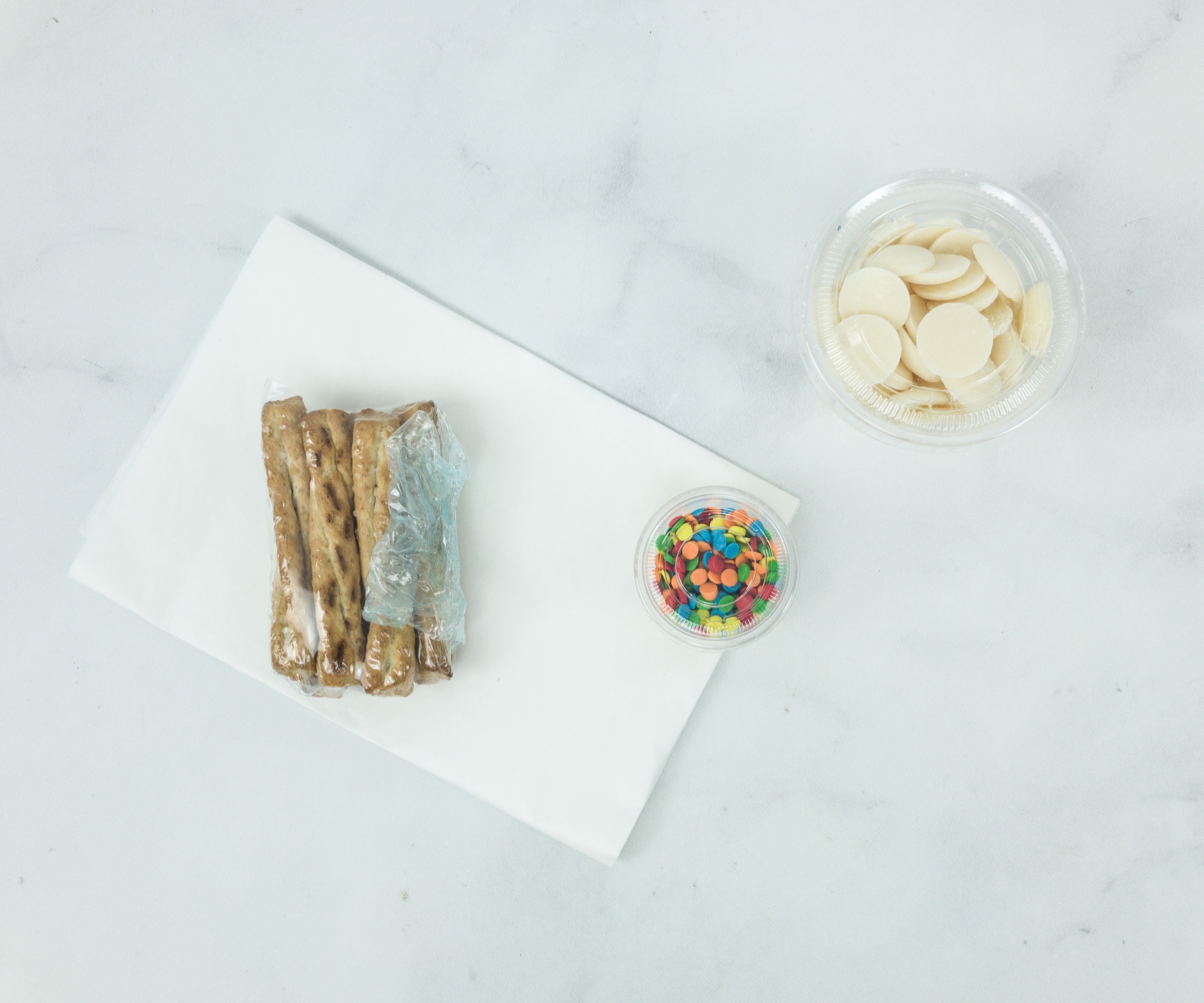 New Year Sparklers. For the first project, we used melting chocolates, honey pretzel rods, and candy quines.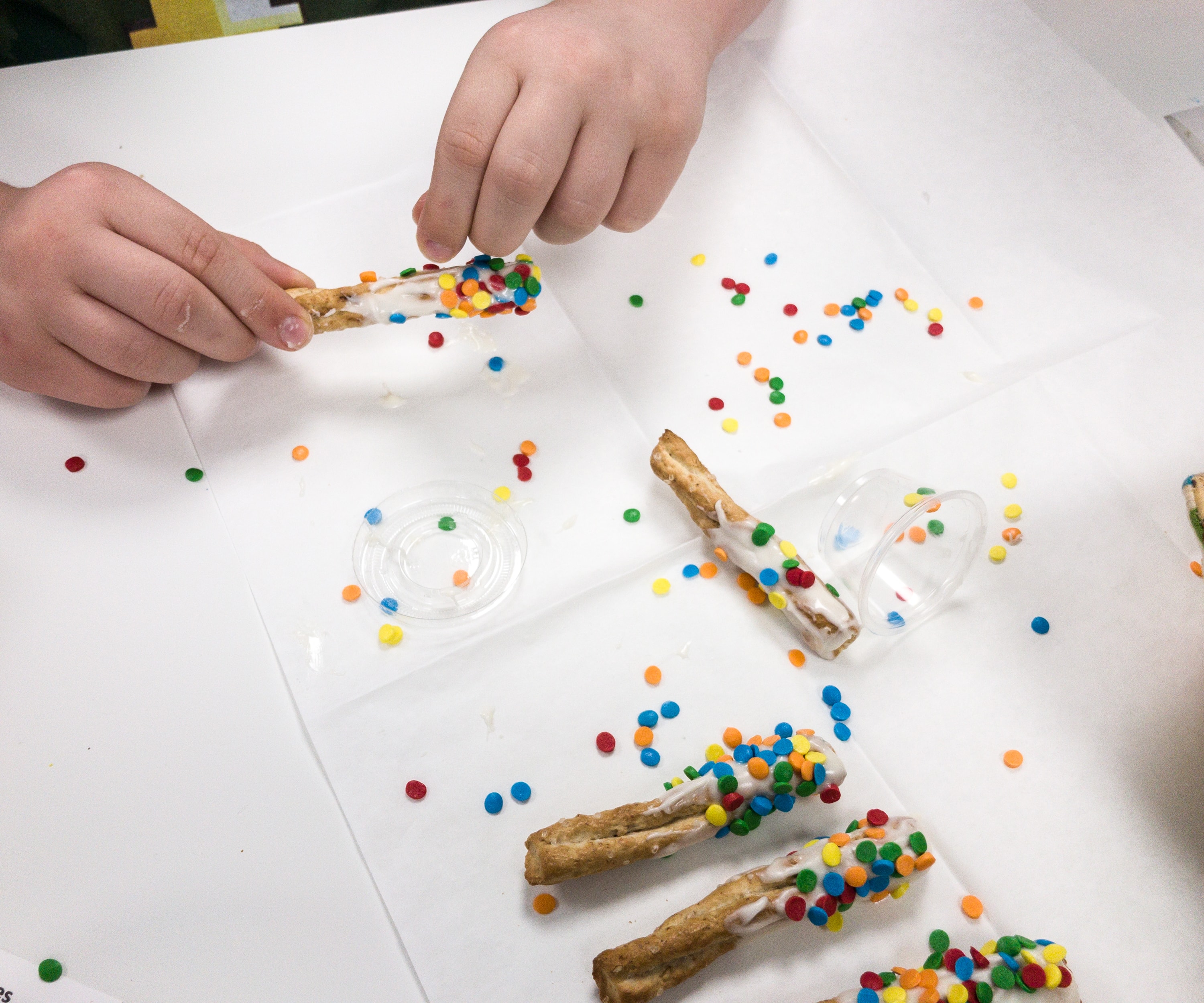 This snack is quick and easy to make. Simply melt the white chocolate, dip the honey pretzel rods, and sprinkle it with the candy quines.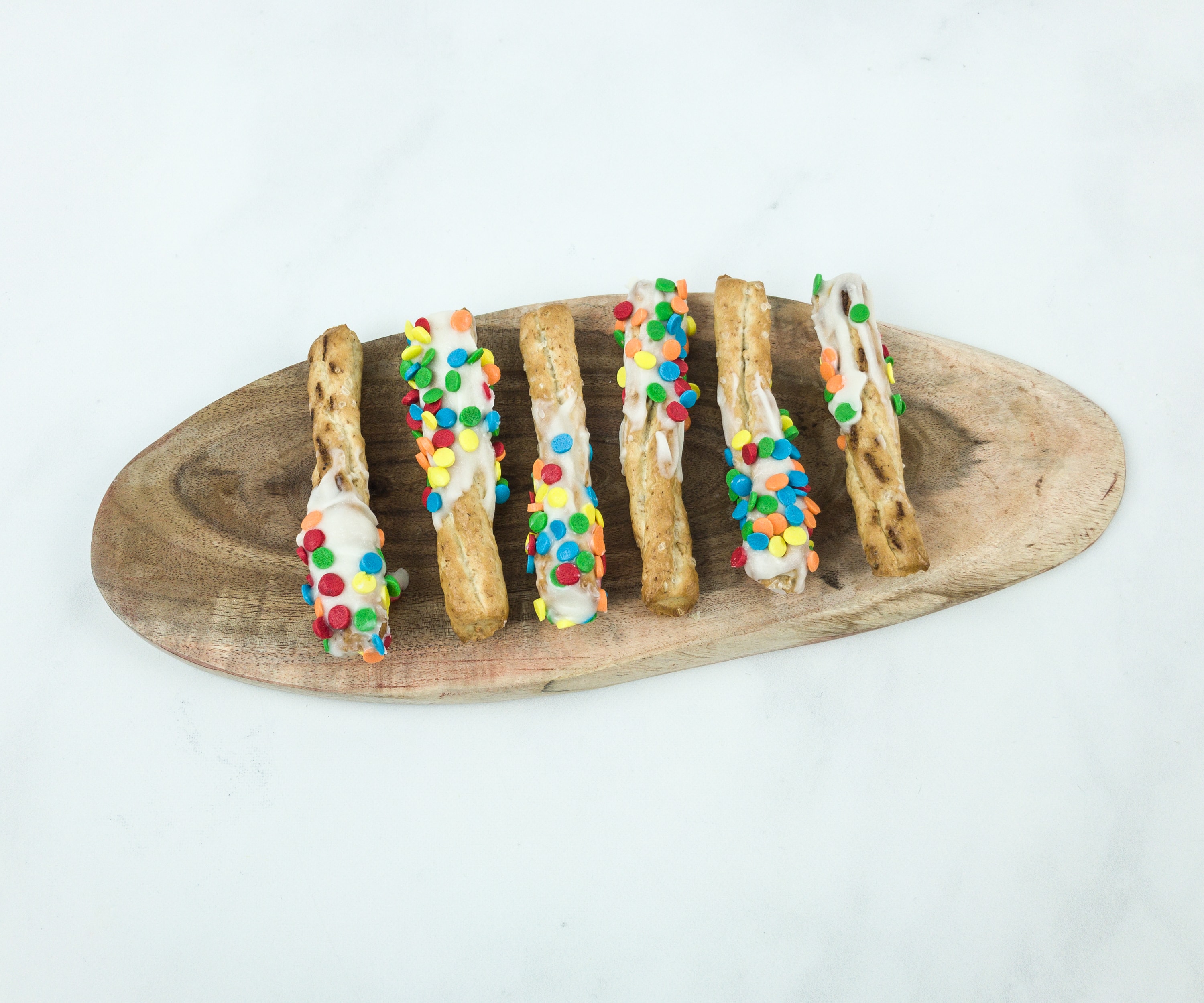 These treats surely look like New Year Sparklers. They taste so great too!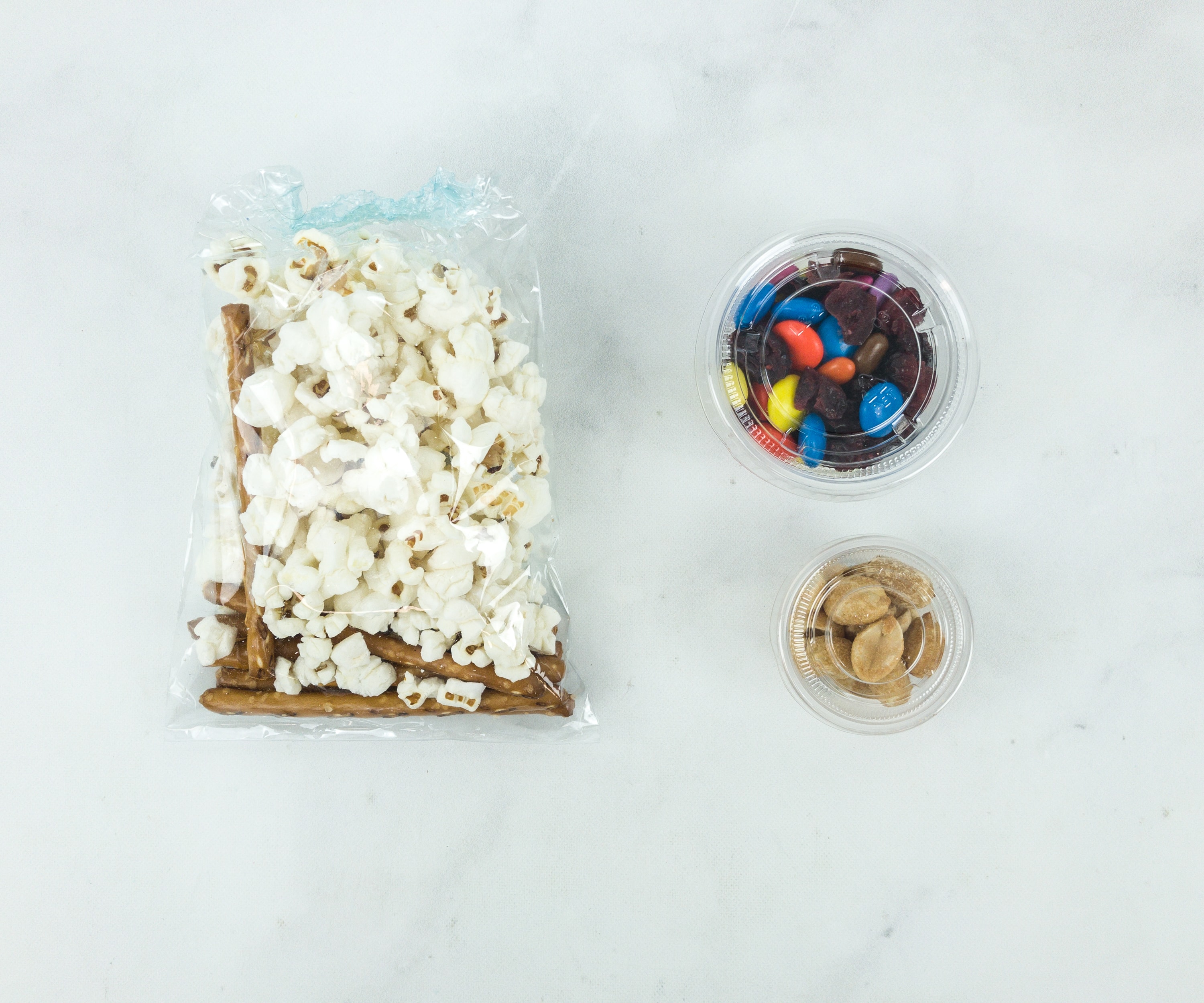 Game Day Crunch. The next snack activity consists of melting chocolates, popcorn, mini M&M's, coated sunflower seeds, dried cranberries, pretzel sticks, and roasted peanuts.
My son really enjoyed this project. It's so easy, all he needed to do is to put all the ingredients in the bowl while we are melting the white chocolate.
A little tip: since the pretzels are quite long, you can also break it to small pieces for a more convenient stirring later!
Once the chocolate is ready, pour in the melted chocolate on the bowl and mix it together until all the ingredients are coated with it.
That's it! So delicious and crunchy!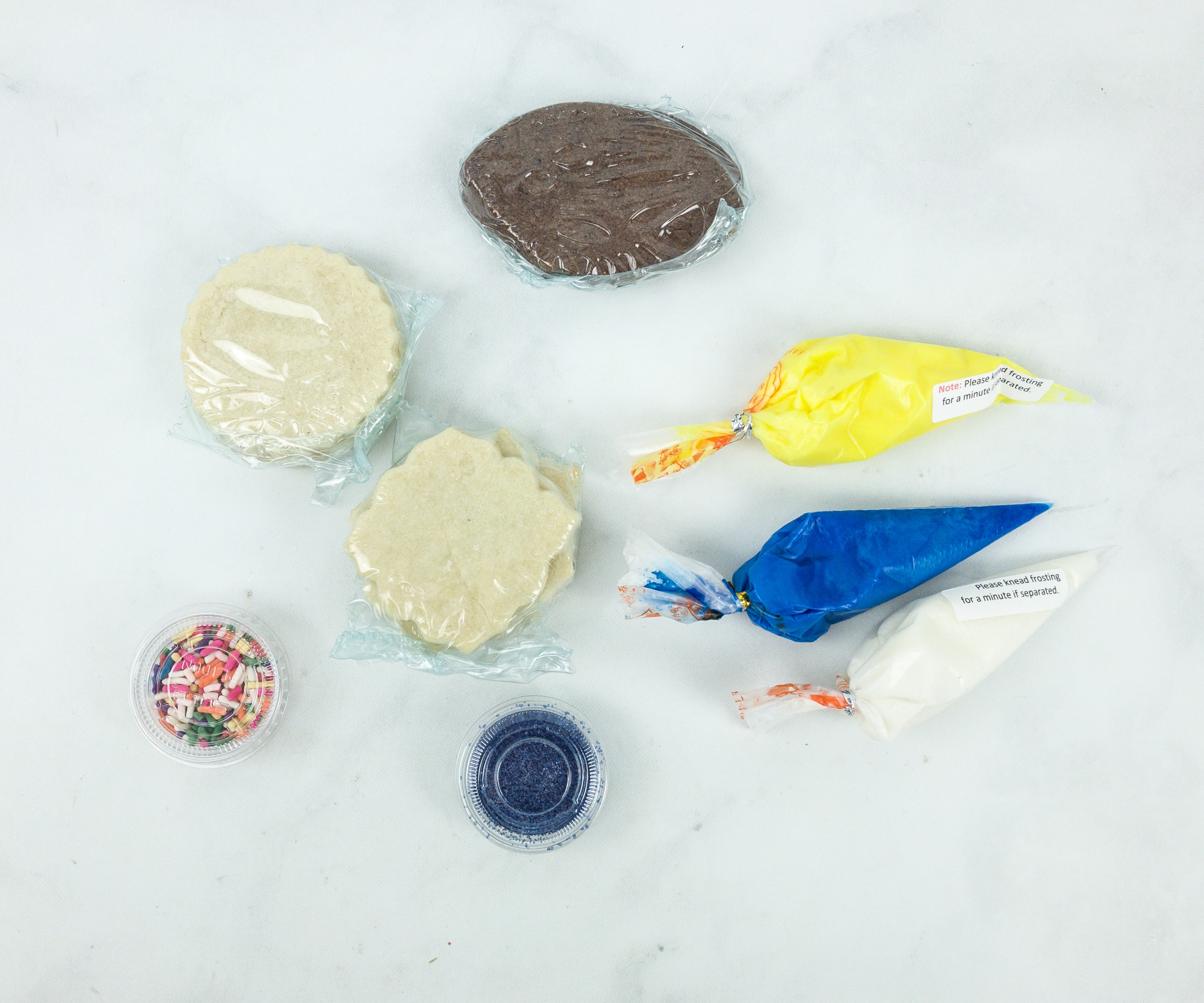 New Year/Football Cookies. The ingredients for our third project are sugar cookies, chocolate cookies, frosting, rainbow jimmies, and sanding sugar!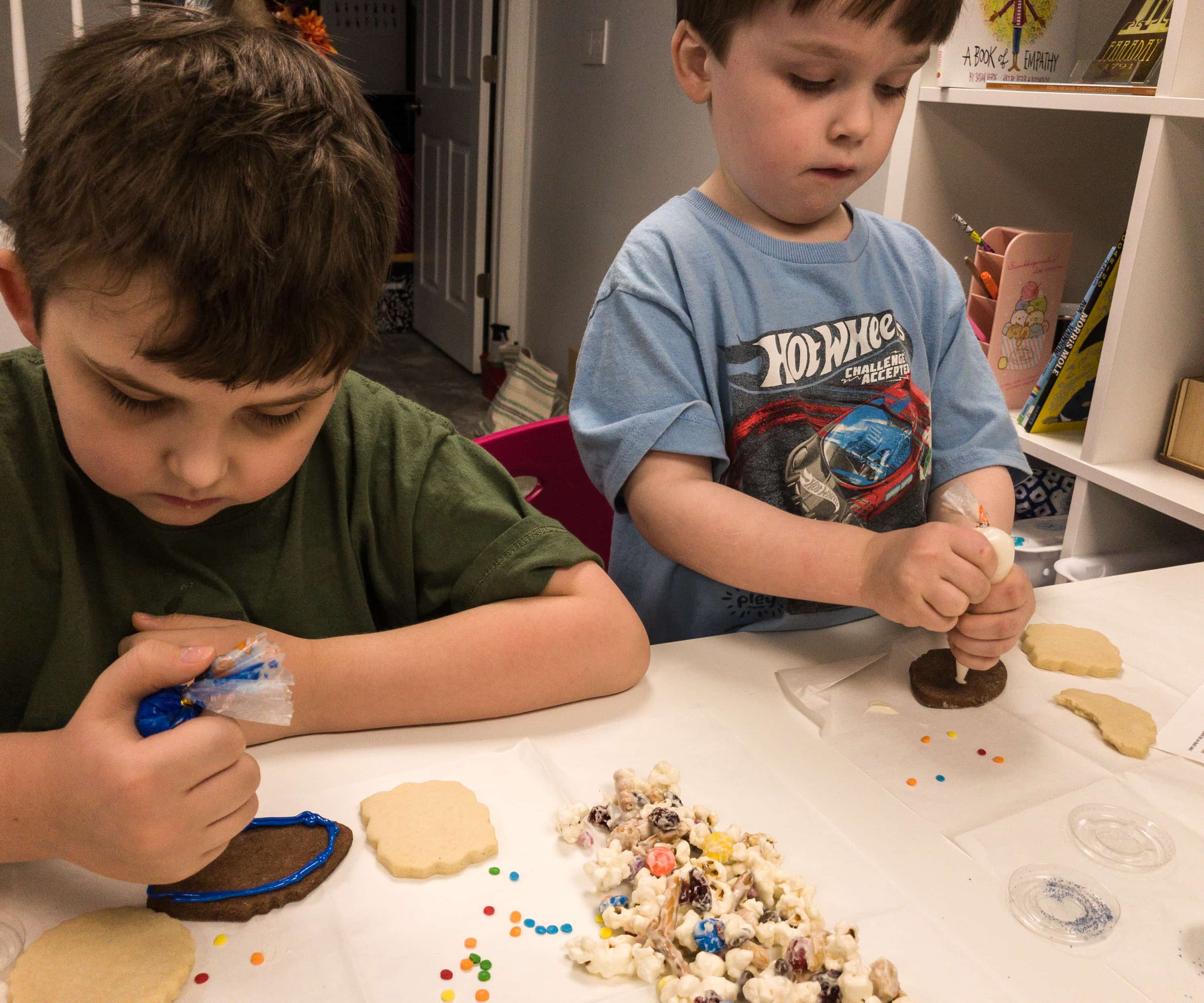 Like the other two projects earlier, this last project is pretty simple too. All they need to do is to lay all the cookies on the table, put some frosting, and add some rainbow jimmies or sanding sugar on top.
The frosting doesn't only work as a sweetener, it also serves as a glue-like ingredient so that the jimmies and sanding sugar can stick on the cookies.
My son took this project pretty seriously!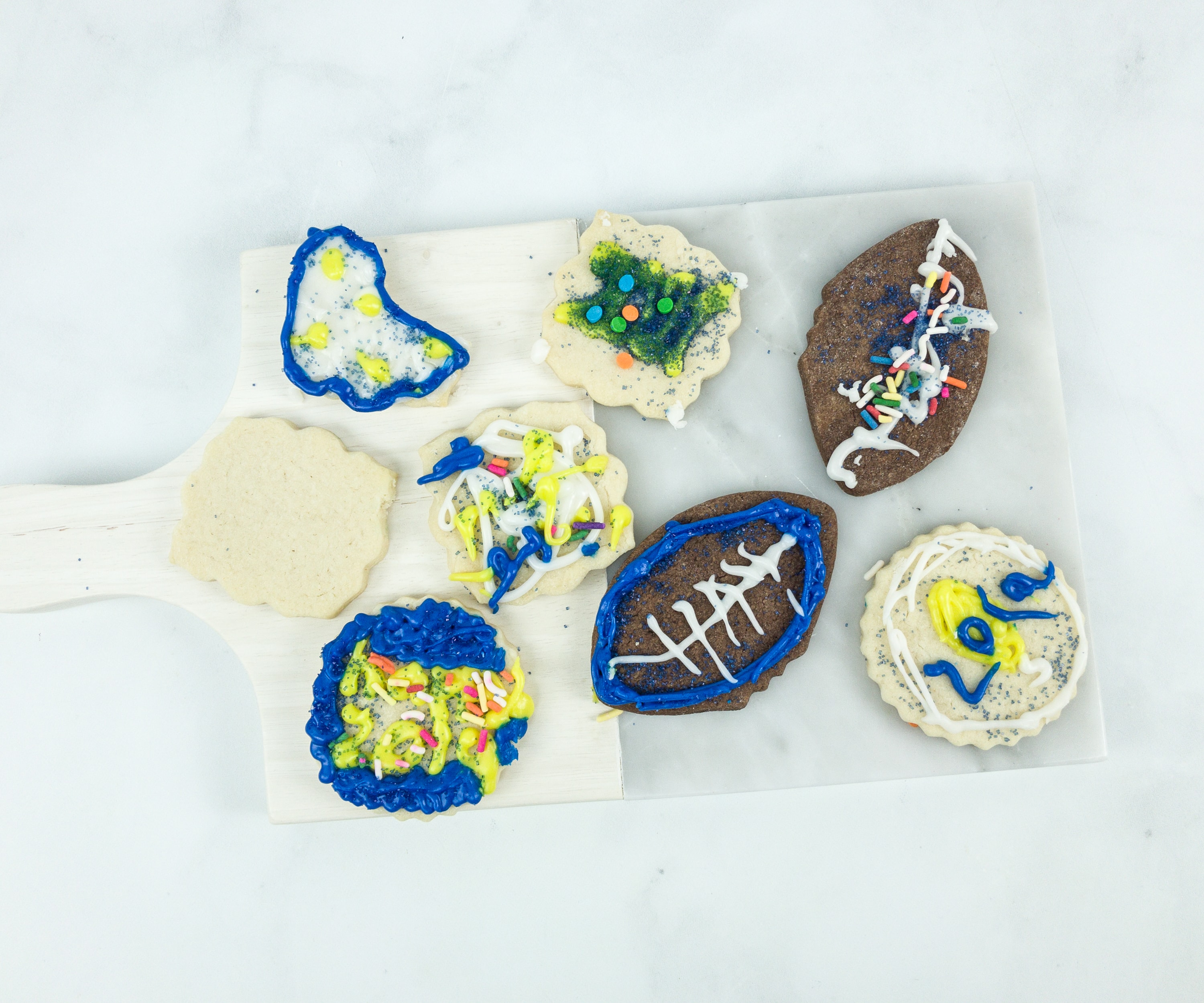 My kids made various designs, including a football, a cake, and some abstracts!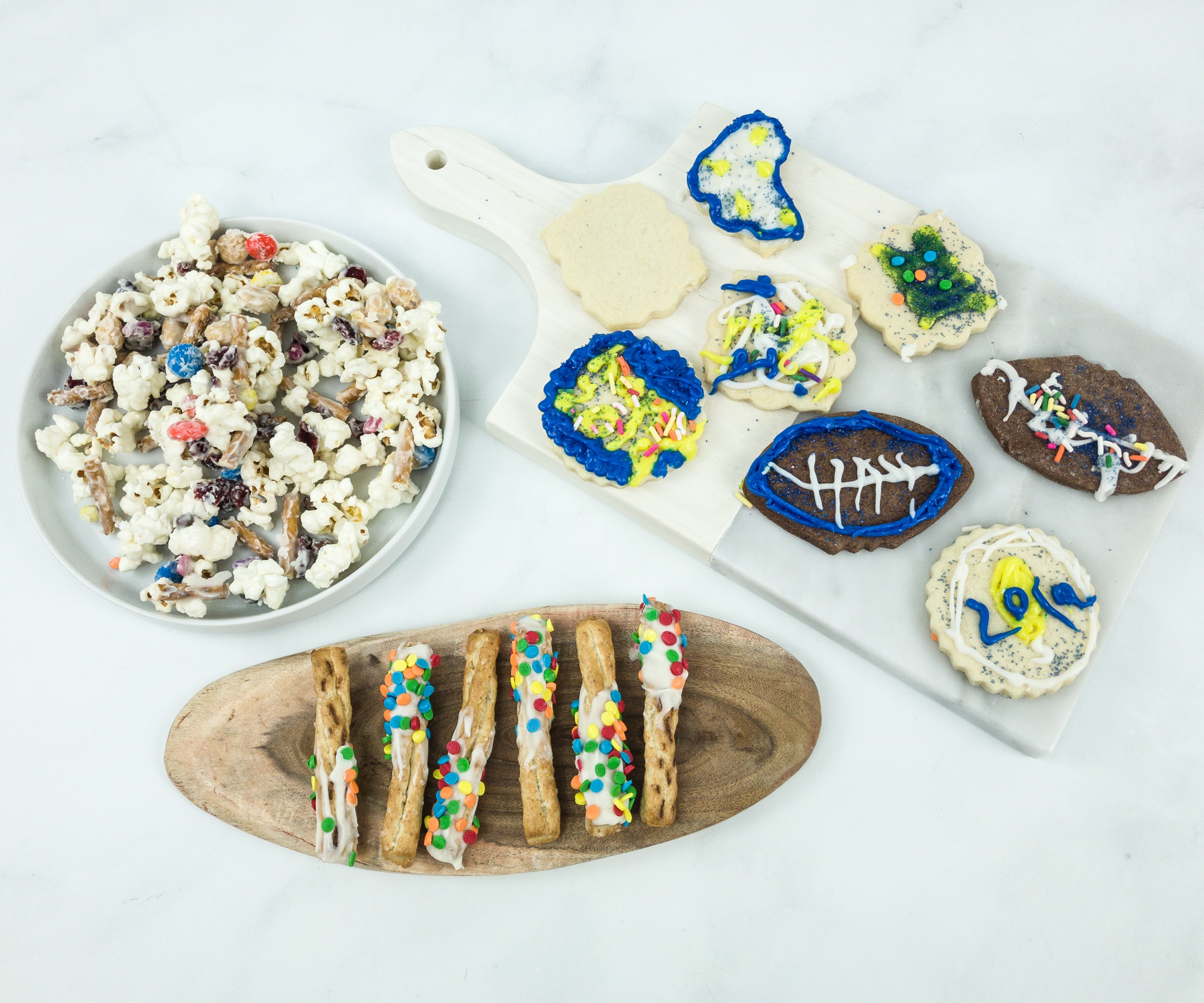 Everything has been plated and ready for serving!
My kids get excited about getting this box every month and even us, adults, have fun with it too. This subscription allows us to have some quality time and it also enhances my kids' imagination and creativity. My 8-year-old said (totally unprompted) that Gramma In A Box always has the best and tastiest treat ideas and always has fun cookies to decorate. What more do we need to say?
What do you think about Gramma In A Box?