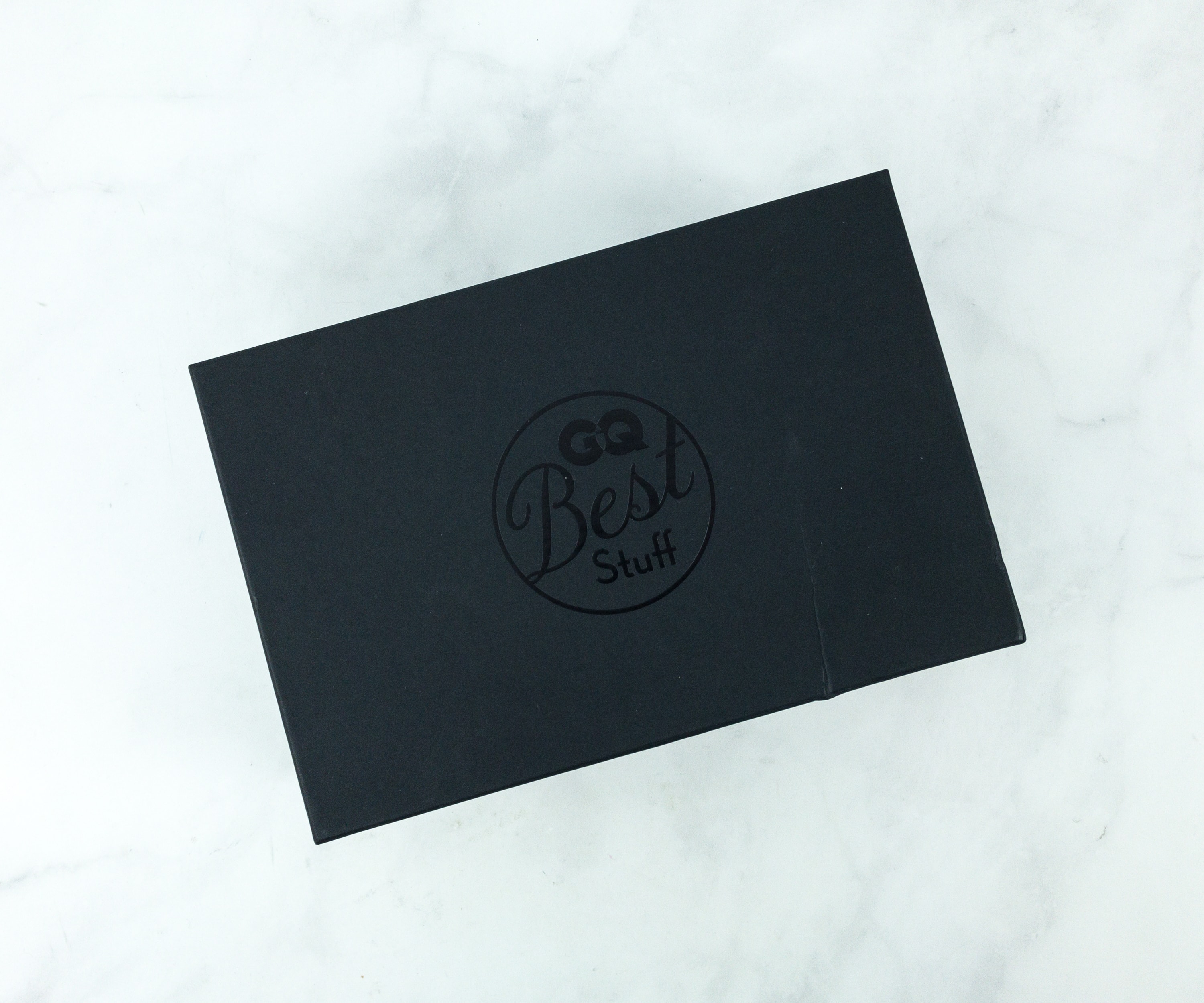 GQ BEST STUFF BOX is a quarterly subscription box that features GQ editors' tested and loved items like electronics, grooming products, and man-friendly accessories. All boxes are valued at over $200 each and a total of over $800 value per year!
NOTE: We are realigning the seasons for this box. GQ Best Stuff hasn't been consistent with any naming but given their shipping schedule and the contents, it's clear that this is a Winter box.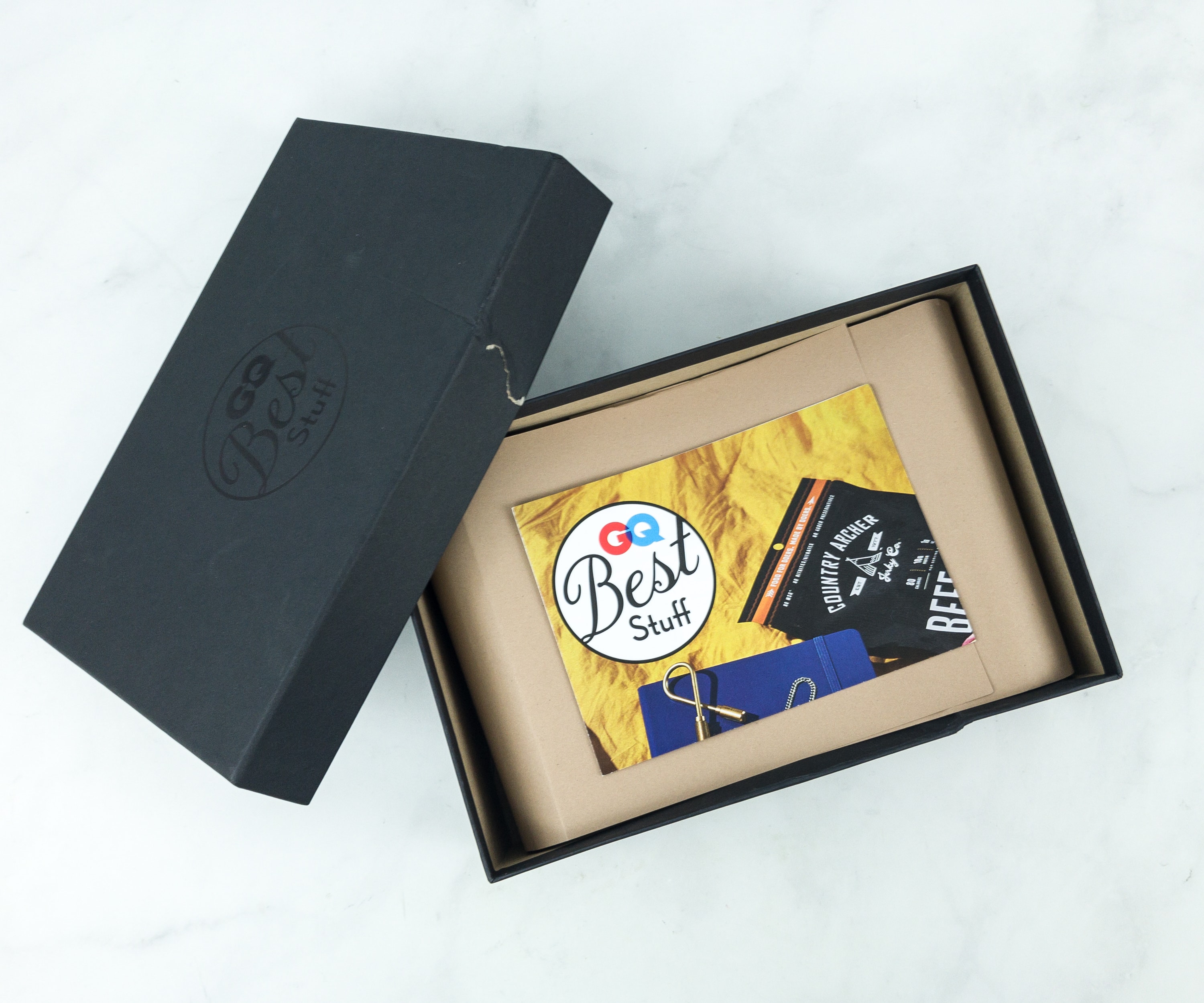 Your stuff arrives in a reusable black box with a GQ Best Stuff logo on it.
All the items are neatly placed inside the box, most being included in their full original packaging.
The box also includes an info pamphlet covering everything in the box.
A full sheet details the entire contents.
NOTE: There's an either/or item in this box (the Lab Series Eye Lift or the Crux Charcoal Face Scrub). It isn't immediately obvious from the insert – it's in the fine print!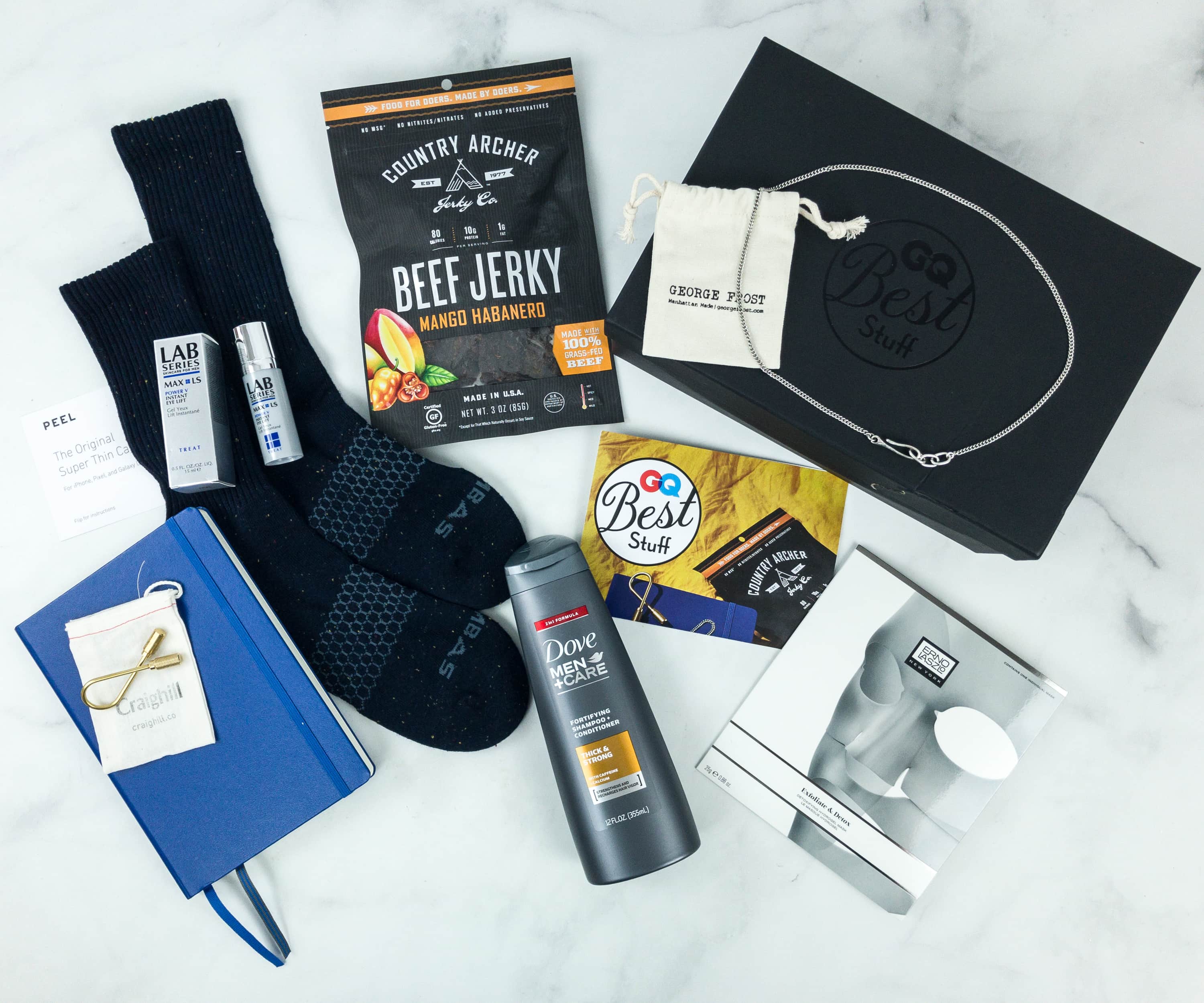 Everything in my Winter 2018 box!
Peel Super Thin Phone Case Gift Card. Peel touts that they will give your phone the thinnest yet most durable case your beloved gadget will ever have!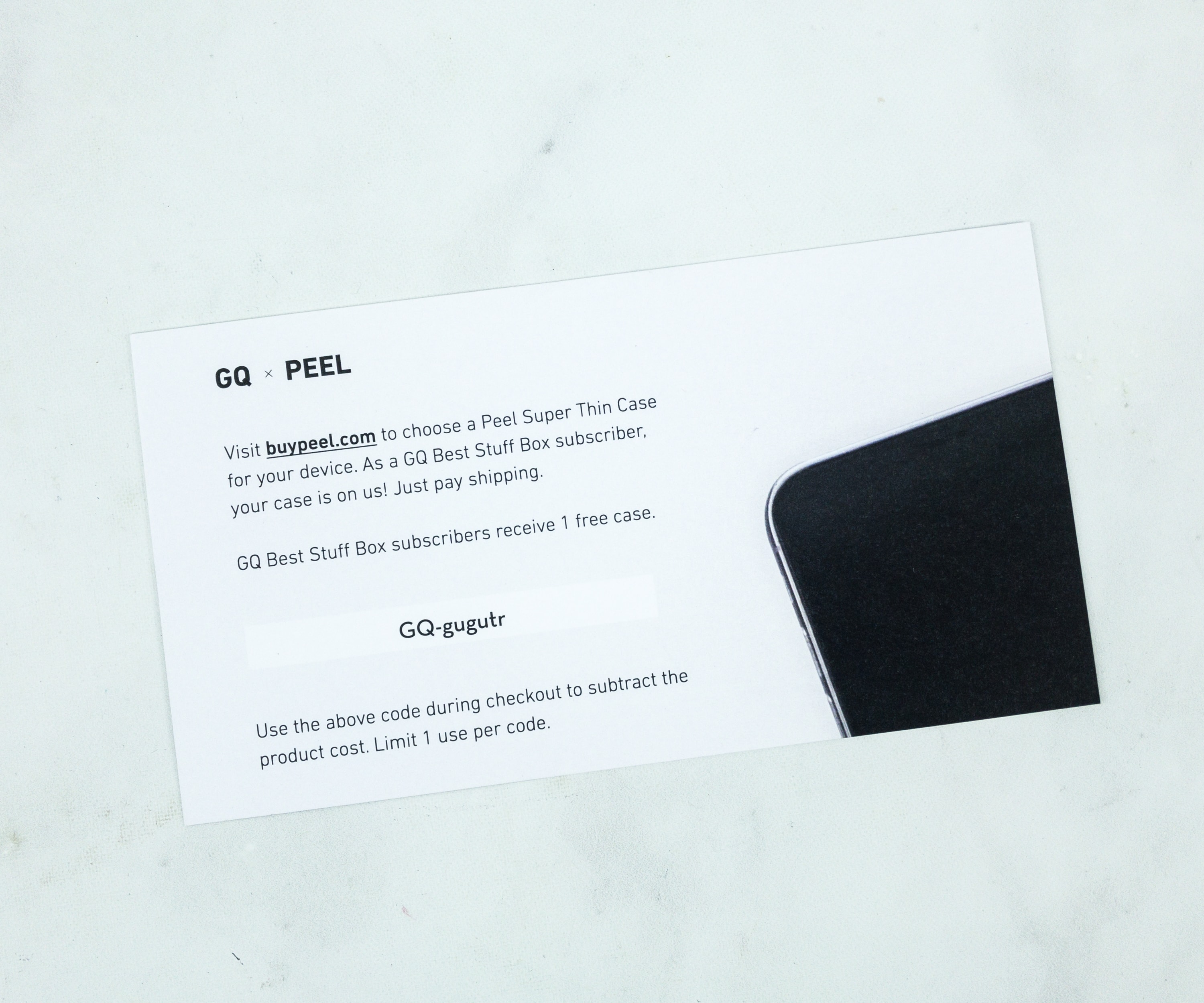 To get, simply visit buypeel.com choose a Peel Super Thin Case for your device, input the coupon code provided at the back of the card and they'll deliver it straight at your doorstep. Just pay for the shipping ($5). Mine's already shipped and I can't wait to check it out. (Don't bother to try, code's already used!)
Erno Laszlo Exfoliate And Detox Hydrogel Mask ($16) Revitalize your face and give it a fresh new feeling, simply by using this hydrogel masks from Erno Laszlo!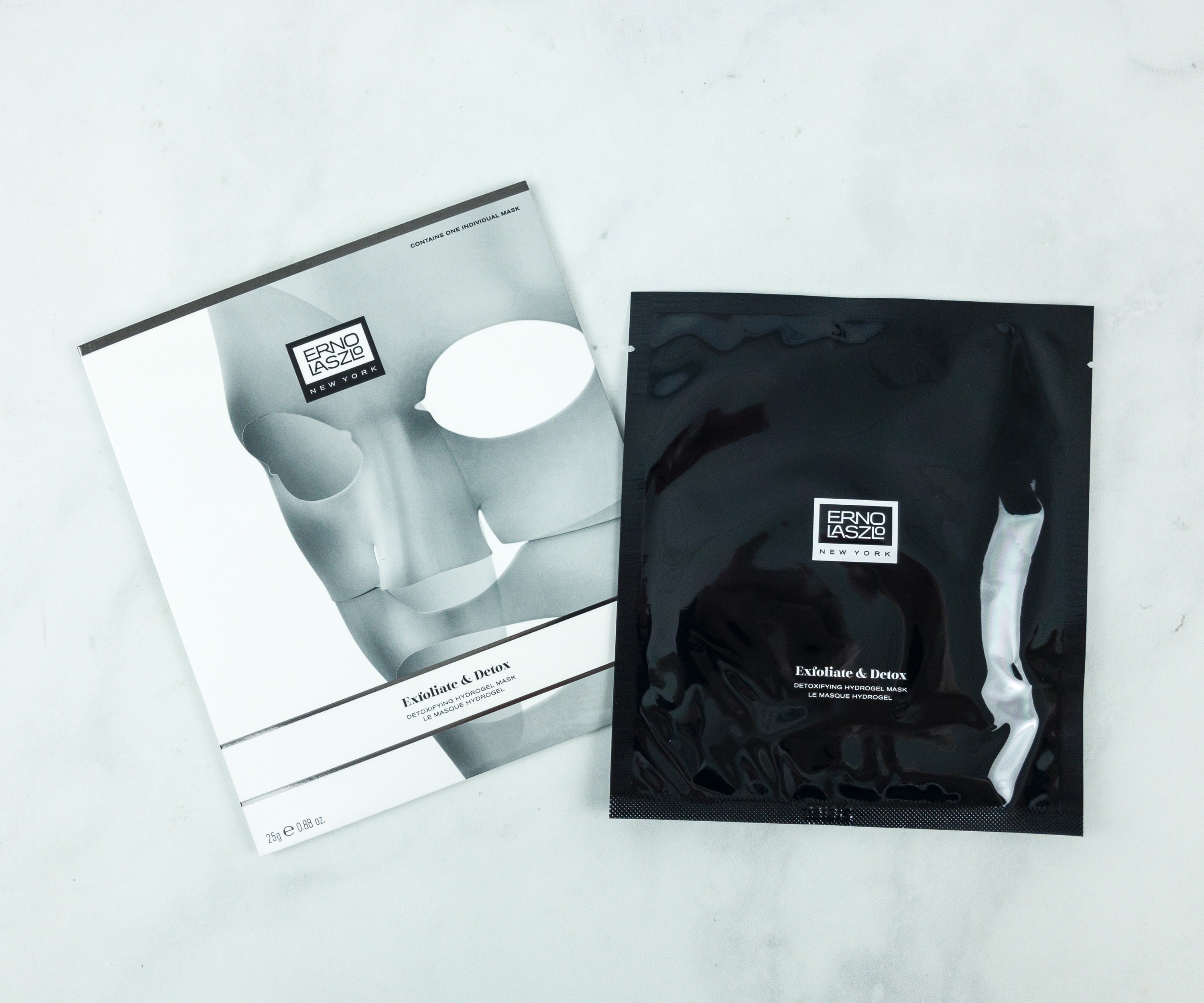 This mask contains charcoal, alpha-hydroxy acid that immediately draws out impurities sitting deep in your pores and gently dissolves skin cells, while the kiwi extract makes your skin look so much livelier.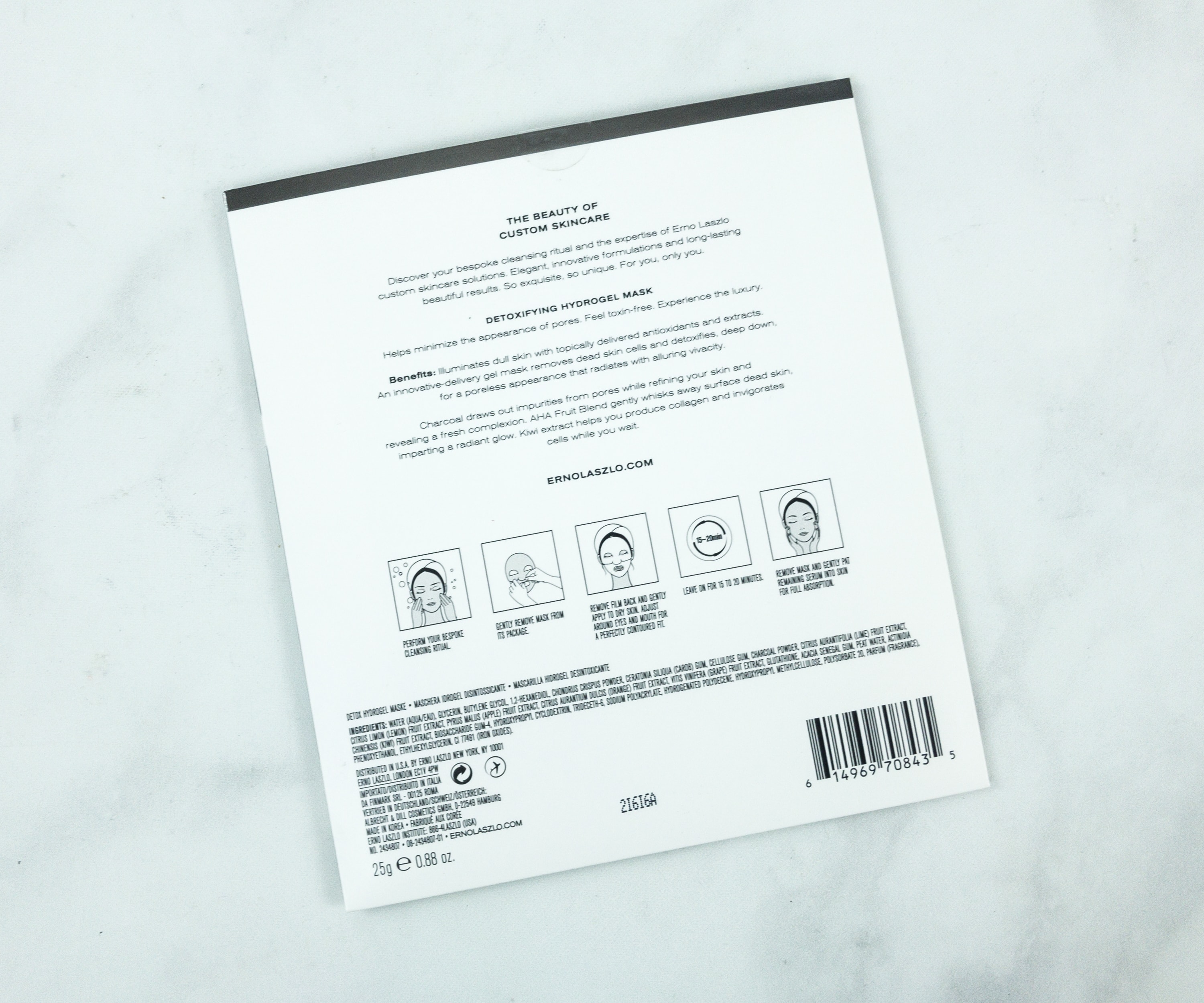 To use, just put the mask on your newly cleansed face, gently pat the remaining serum into the skin, let it set for 15-20 minutes, then slowly peel the mask off and be amazed on how much smoother and sexier your skin will be.
Leuchtturm 1917 Hardcover Dotted Notebook ($20) This classy dotted notebook from Leuchtturm1917 is designed in Germany and made in China.
It's a royal blue colored notebook made with the highest quality materials and an easy to wash hard cover.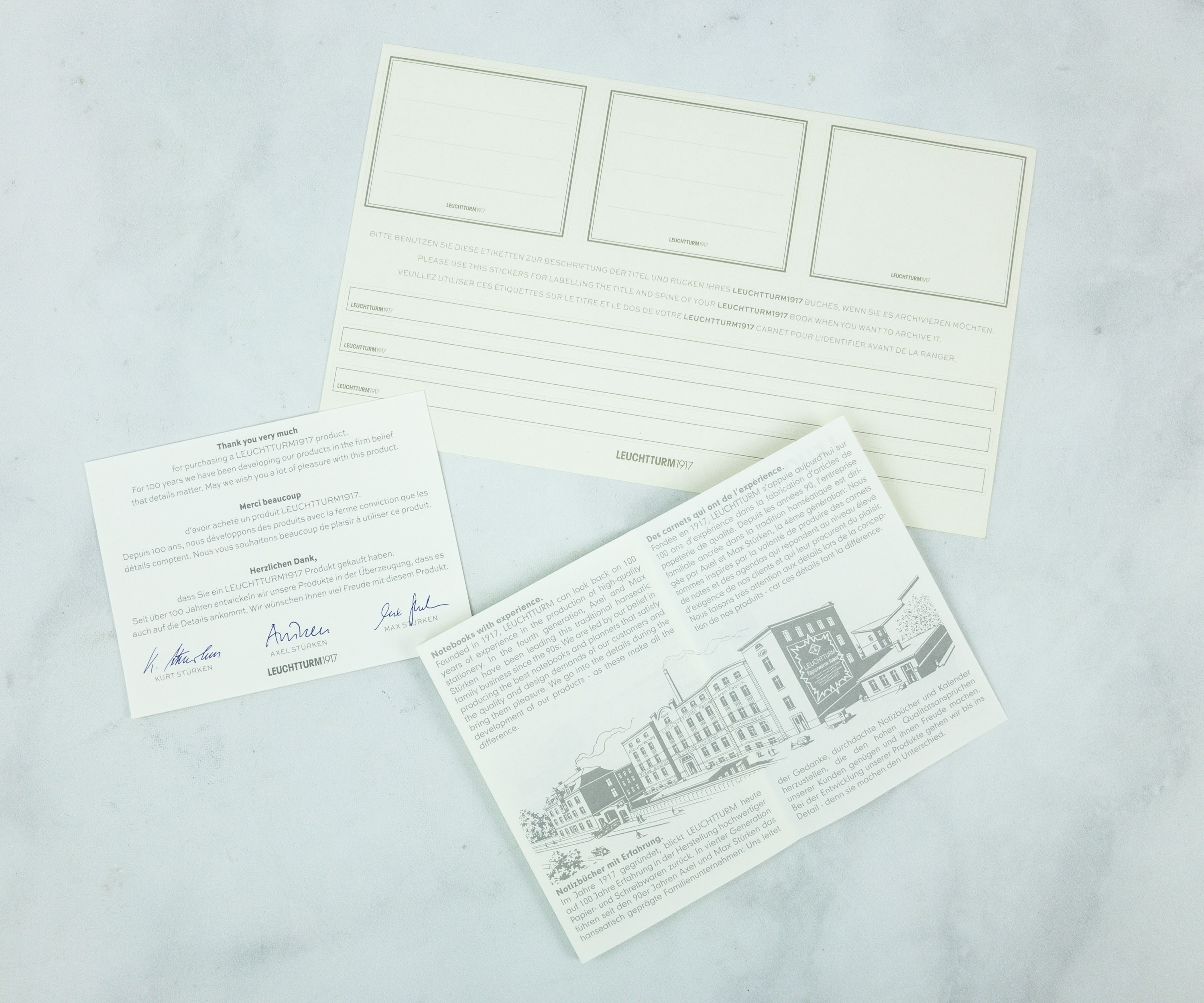 Each notebook includes a variety of cards like blank table of contents, stickers for labeling and archiving, and page marker.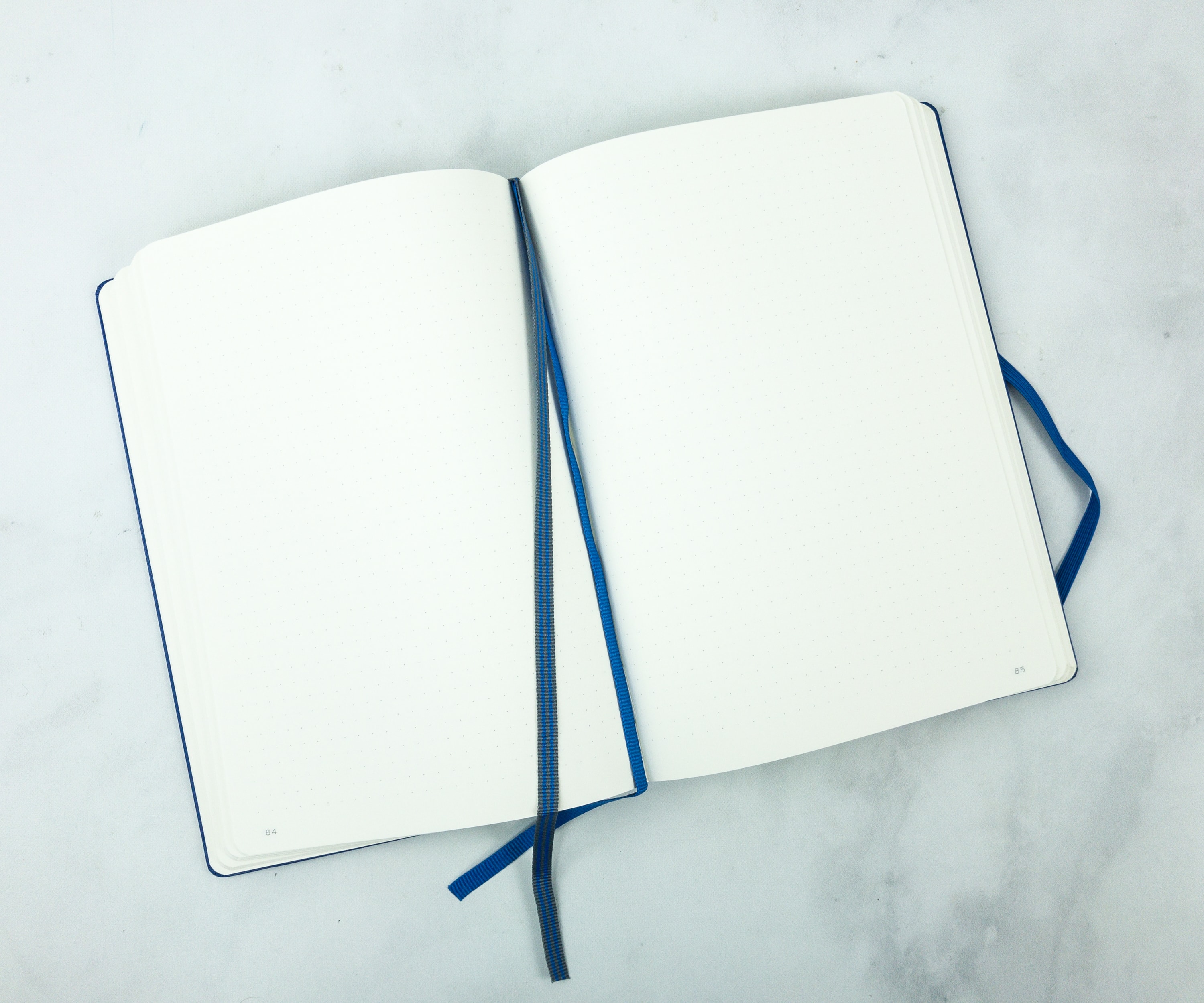 It's a 249 pager notebook with a measure of 5.75 by 8.25 inches length and width, and an extremely high-quality, bleed-proof, acid proof, and acid free dotted paper.
What makes this notebook so unique, is it has an expandable inner pocket and detachable sheets which is really not a feature of a common notebooks.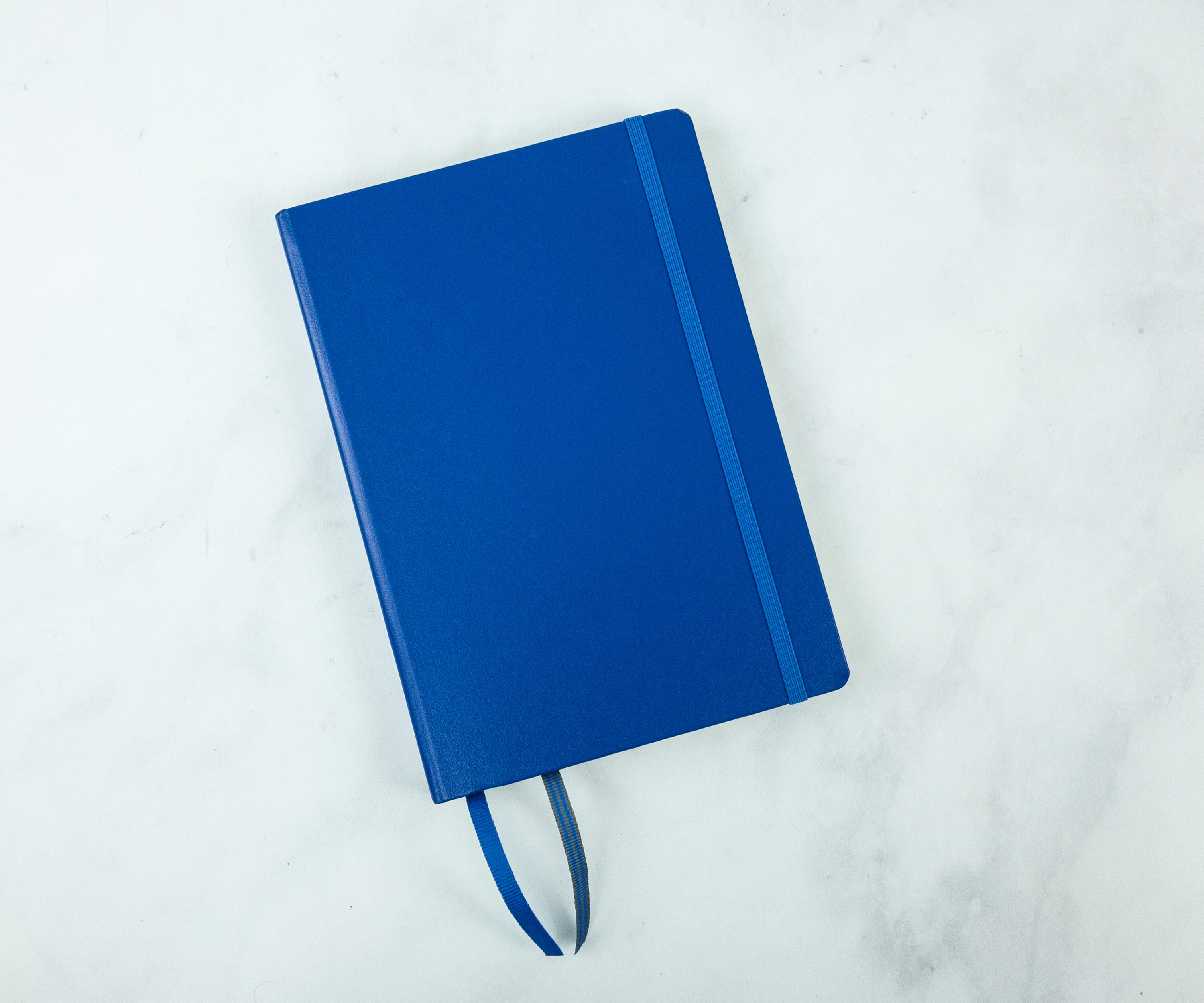 It's so lightweight and very handy too, making it a totally perfect notebook to bring on meetings, or on-the-go!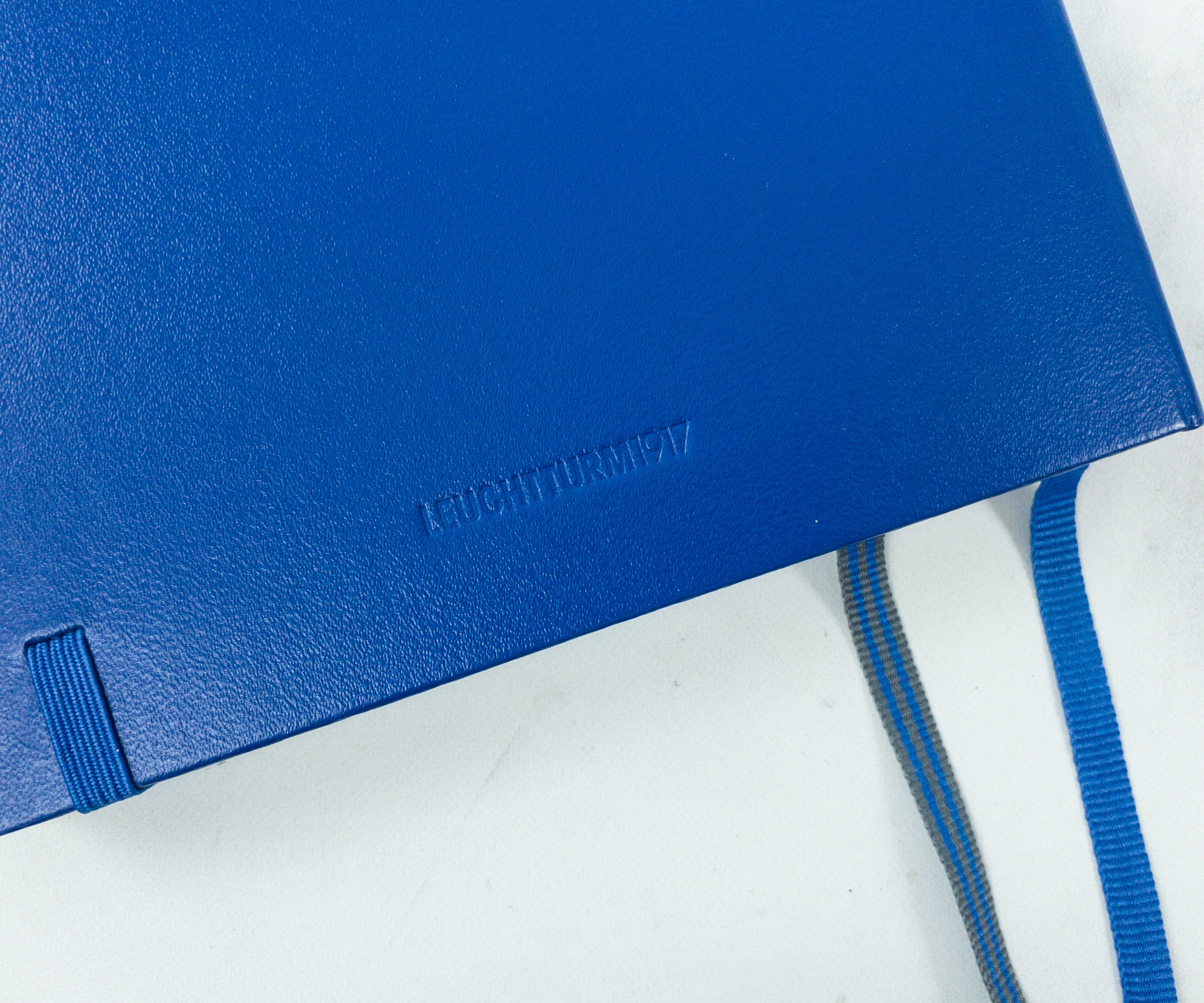 Look, it also has a logo of Leuchtturm1917, etched at the bottom part of the notebook. Simply sophisticated!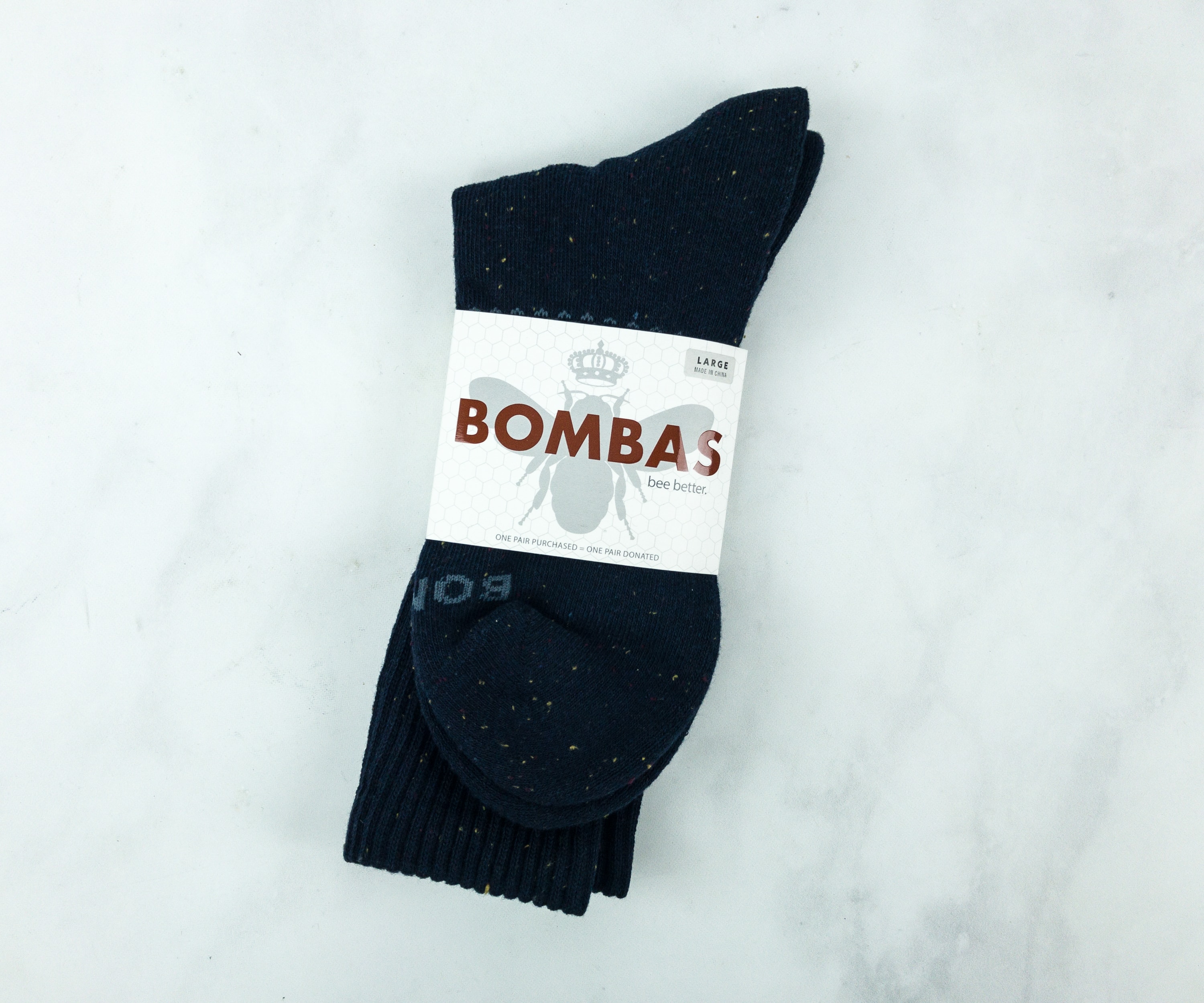 Bombas Socks ($12) This pair of socks we got uses the softest long staple yarns from the best cotton and merino wool producers in the world.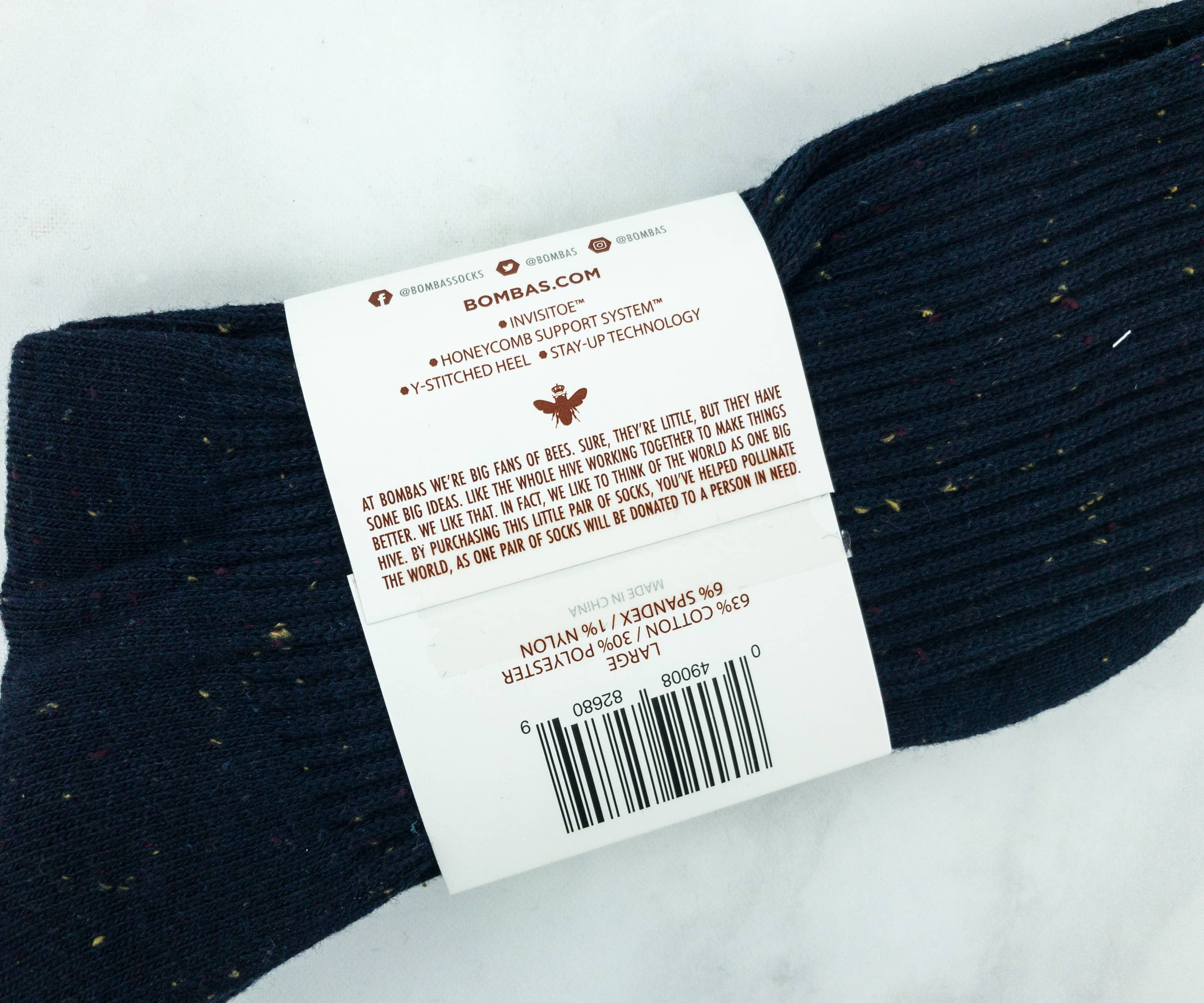 It's a superb pair of socks primarily made from 63% cotton, 30% polyester, 6% spandex, and 1% nylon.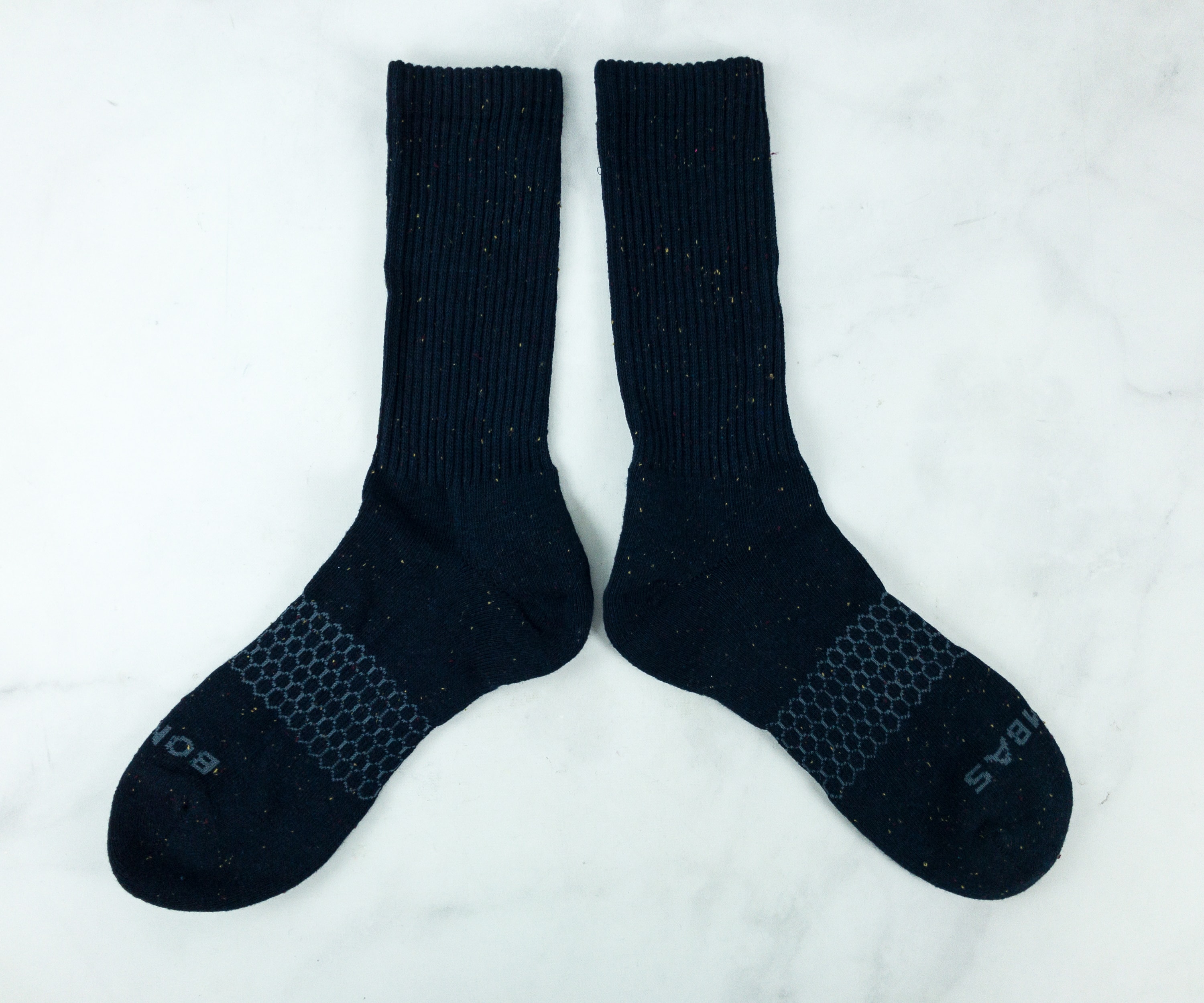 These socks contains antimicrobial and moisture-wicking properties of a high-quality natural fiber, making sure to keep your feet dry and comfortable all the time.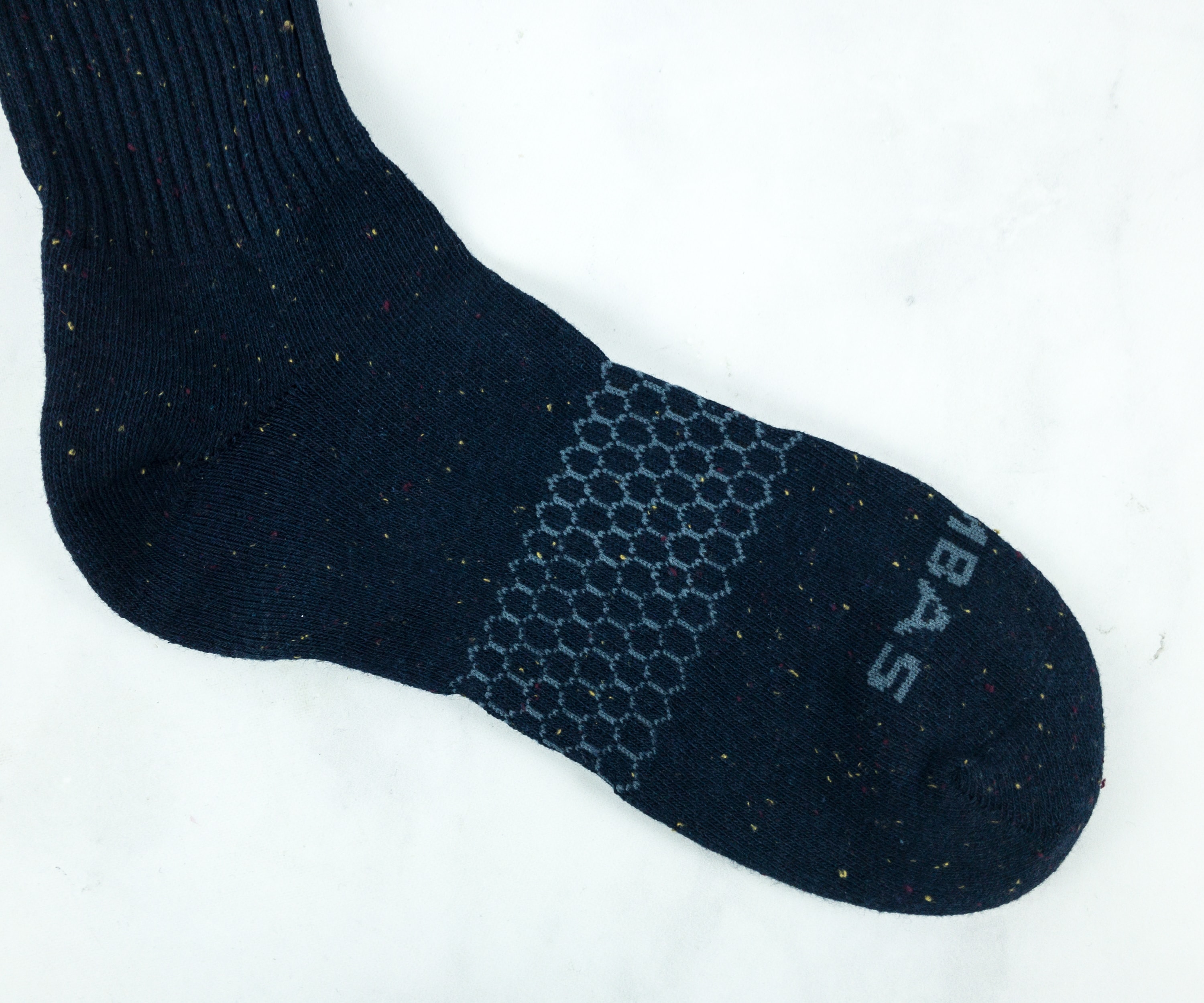 You'll know its Bombas because it comes with their patented honeycomb structure that hugs your foot where you need it the most. So soft and very comfy to wear!
What I love about this socks is that they donate a pair of socks to the homeless, for every pair of socks purchased.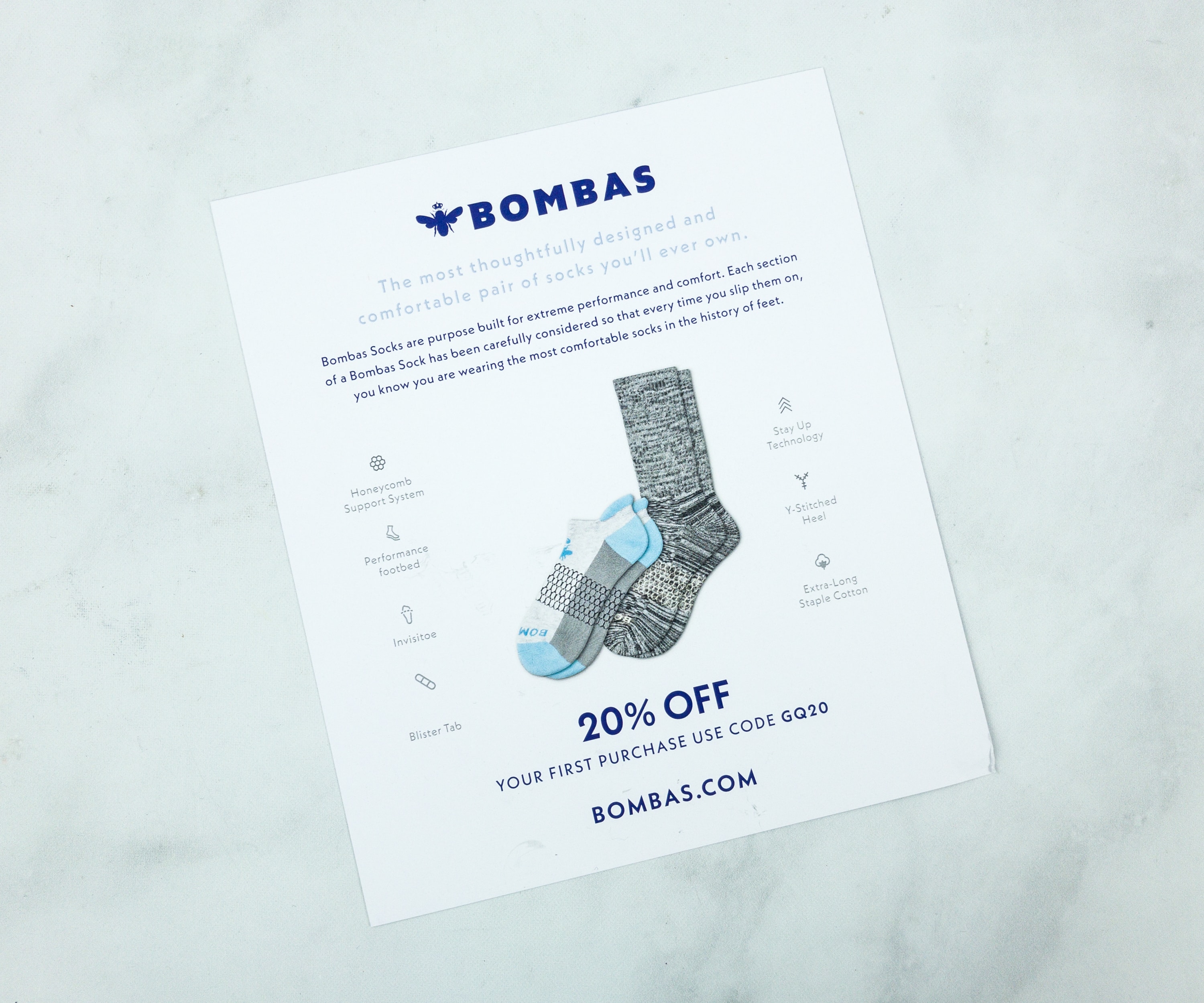 Get also a 20% off on your first purchase using the code provided at the back of the card. You can get 25% off with this link.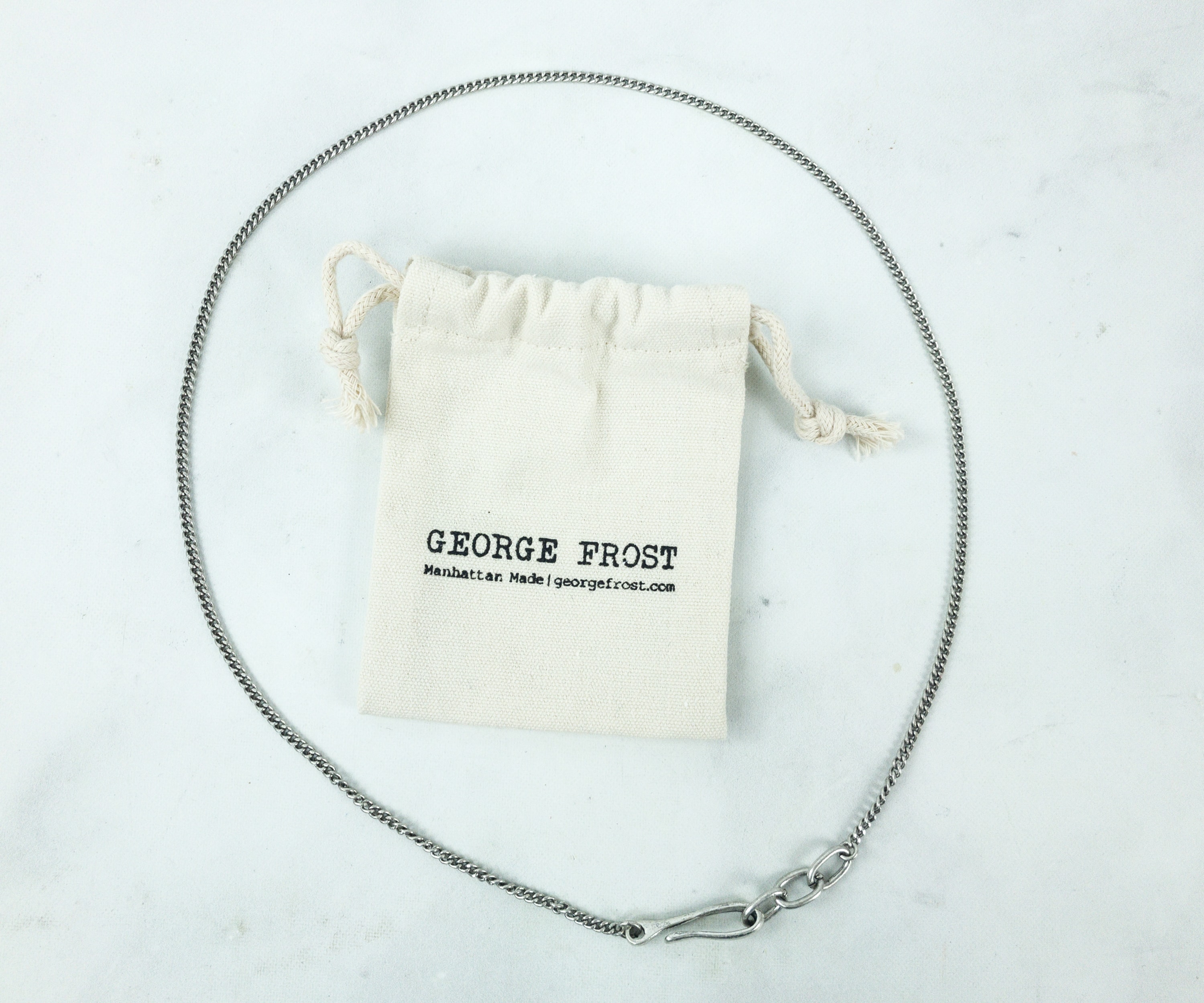 George Frost Bravery Chain Necklace ($175) This necklace from George Frost is made in Manhattan. It's simple yet classy jewelry, making it an instant accessory to boost your tee-and-jeans from being boring.
The lock chain looks so fantastic, it even has an old stained design and George Frost logo embossed on it.
Craighill Closed Helix Keyring ($30) This key holder from Craighill looks so amazing! It's made from a pretty thick brass wire with unique helix-shaped design and screw end-caps.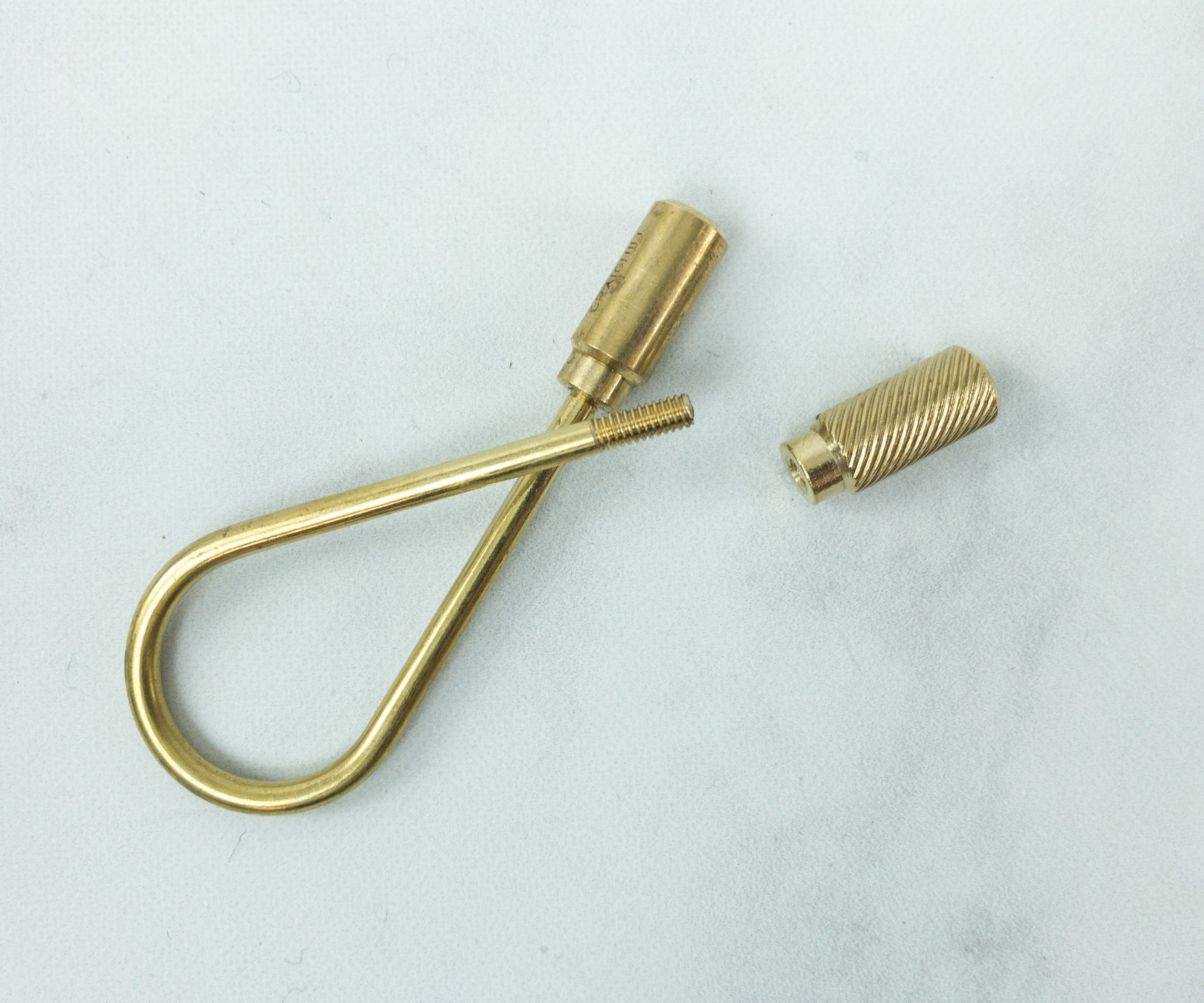 This key holder is so easy to use, simply unscrew one end of the key holder, put all your keys on and then return the cap. It's so simple, handy, and very useful. An absolute double thumbs up for its craftiness!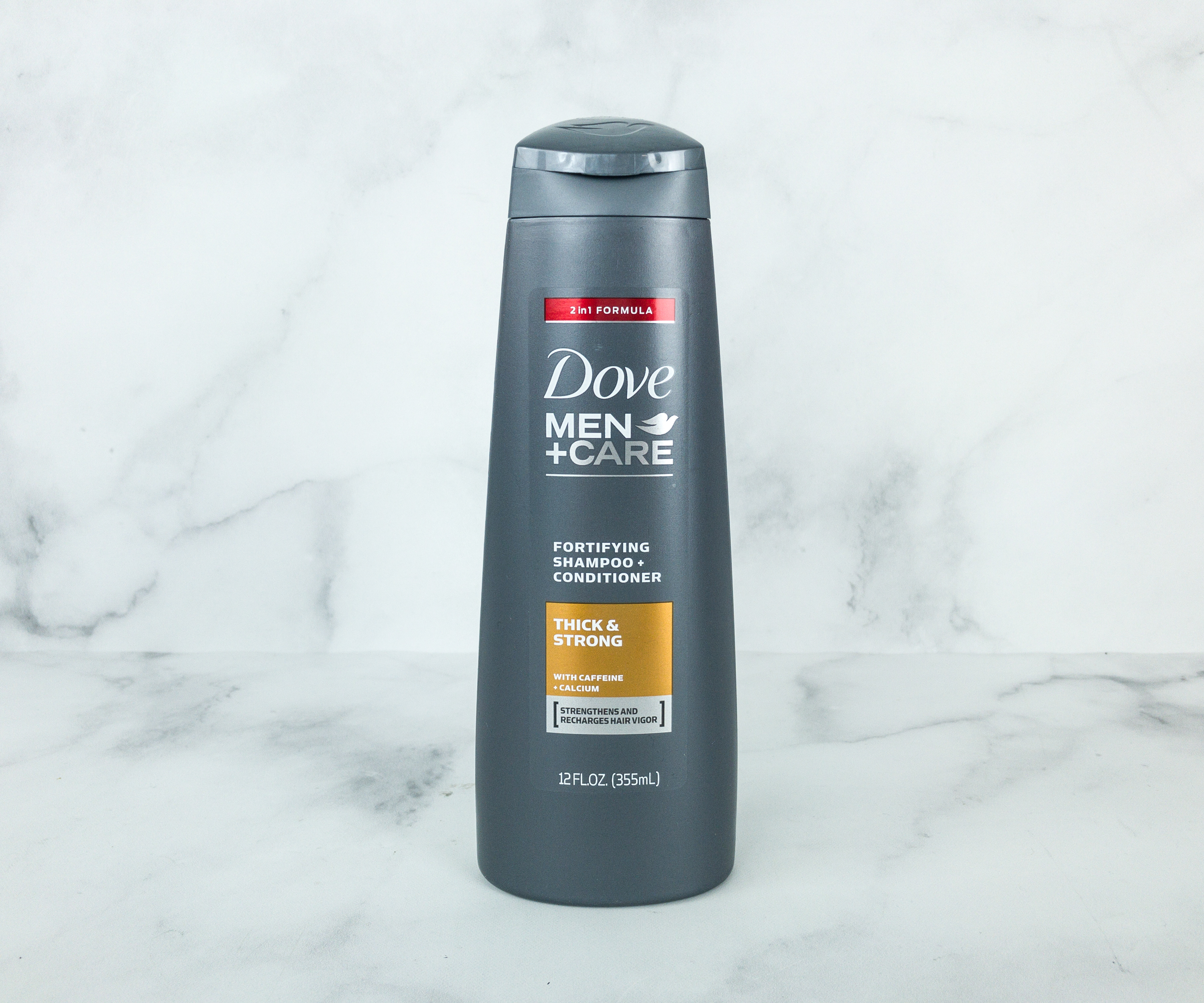 Dove Men + Care Thick & Strong Shampoo + Conditioner ($4.48) Made with a powerful combination of caffeine and calcium, this 2-in-1 shampoo and conditioner from Dove will definitely strengthen your hair leaving it clearly healthy, thicker, and tougher.
This Dove formula cleanses and conditions hair simultaneously, so that it can keep up with your everyday activity which may weaken hair that makes it more prone to hair fall due to breakage.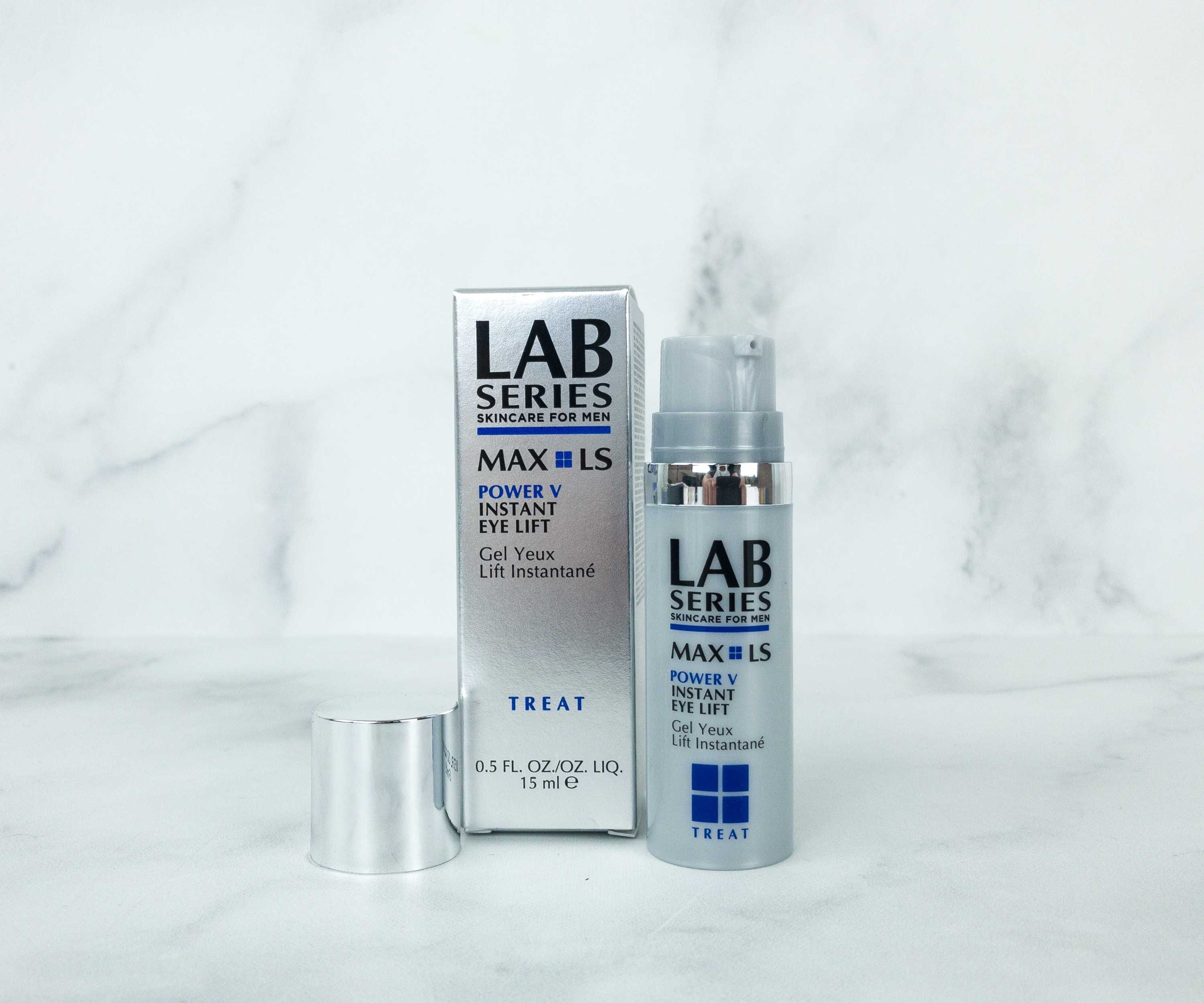 Lab Series Power V Instant Eye Lift ($55) This cream is so amazing! It contains Molecular Age-Less Complex that delivers five key actions that boost moisture and instant lift to the skin. It also enhances the natural collagen production, promoting a more vibrant and glowing skin, and reduces wrinkles build up, for a more youthful appearance.
As noted, some subscribers will receive a scrub instead. This was confusing and we honestly thought the box was missing an item. Down with misleading info cards!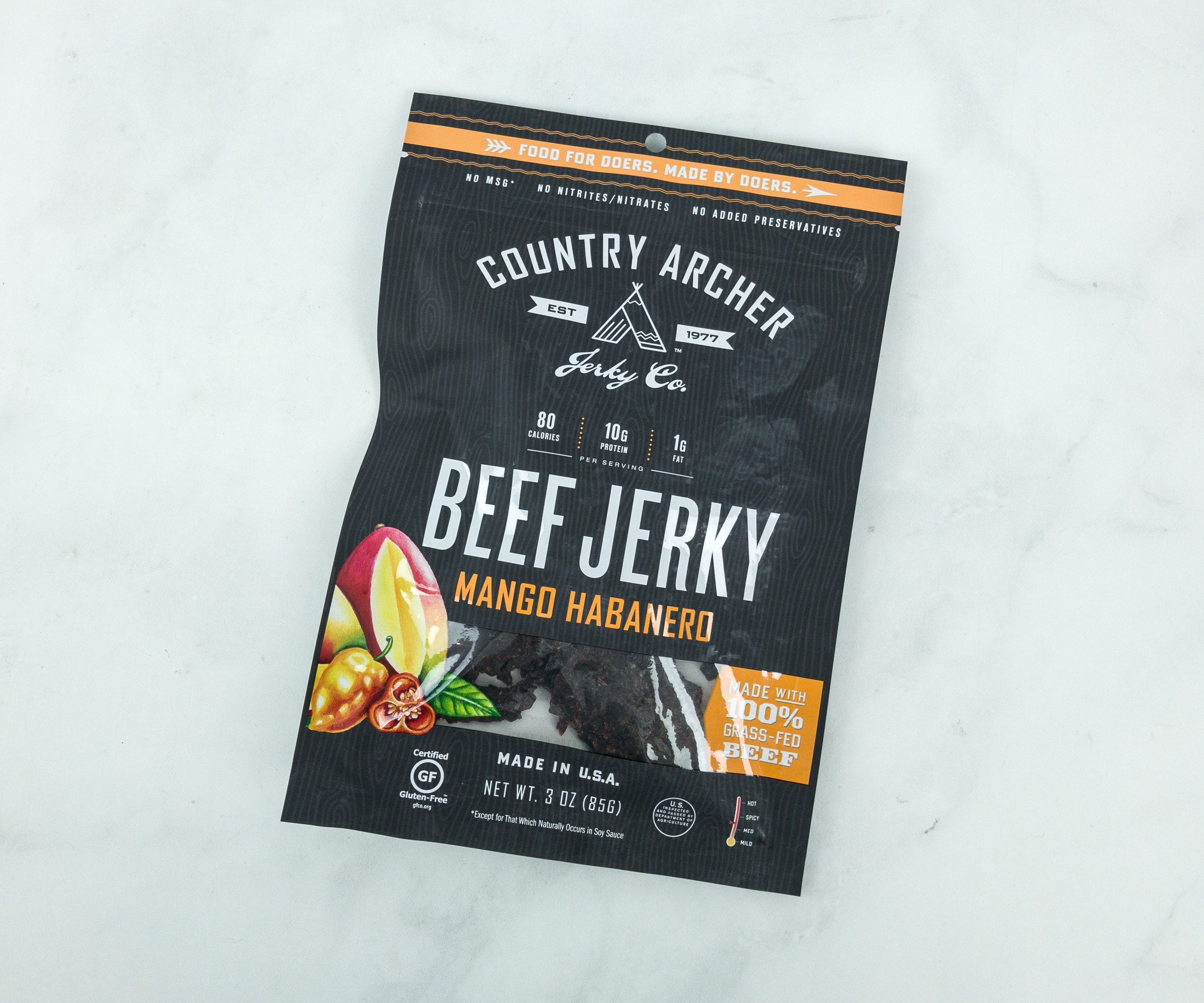 Country Archer Beef Jerky Mango Habanero ($5.89) This Beef Jerky from Country Archer is made from 100% Grass-fed Beef Jerky handcrafted with clean real food and organic ingredients.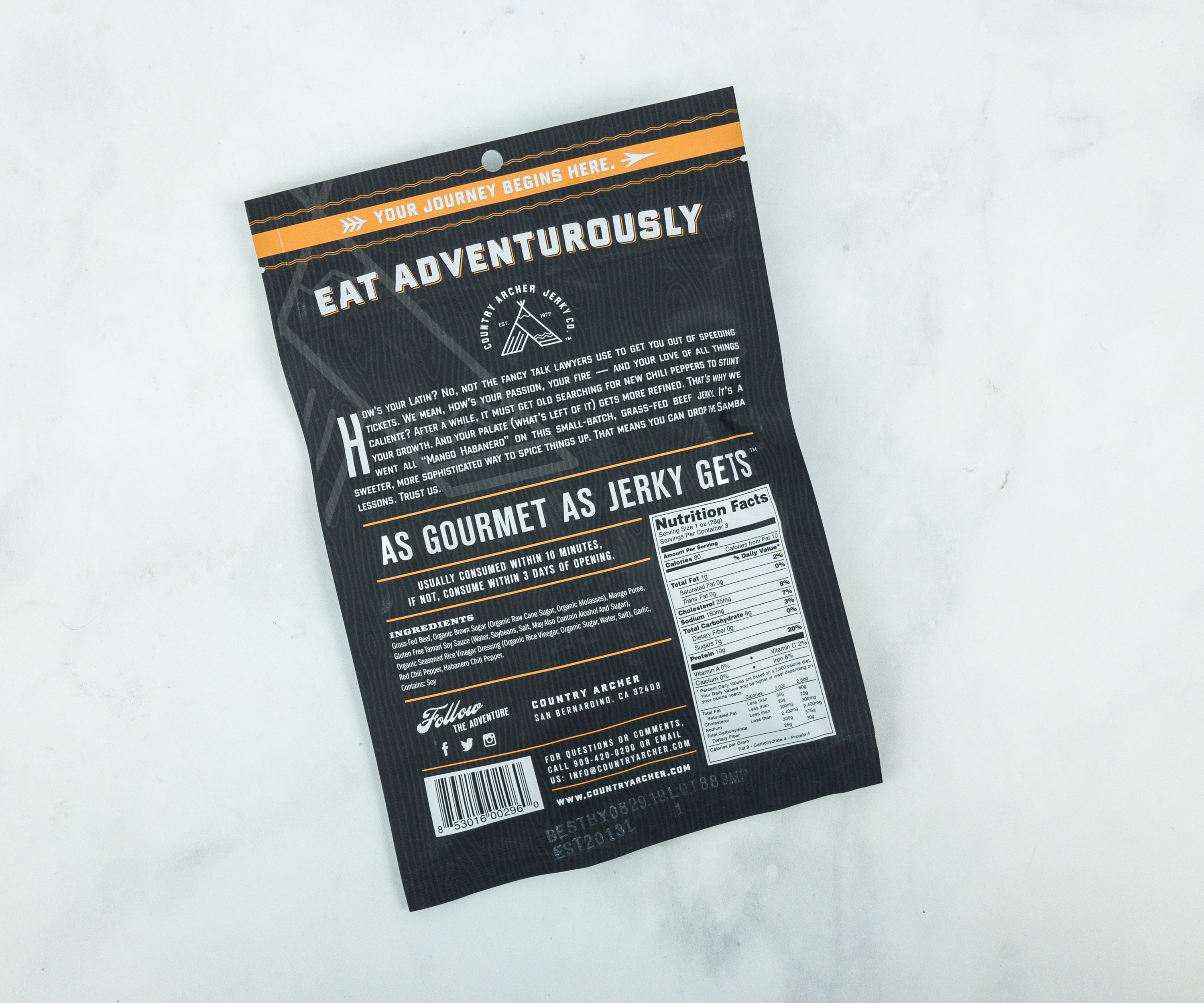 It's totally gluten-free, with no nitrates, MSG, or antibiotics that may cause harmful effects to your body.
This Jerky is so meaty and is really a great source of protein, making it an excellent post work-out snack! It must be a rule that quarterly men's boxes must include jerky, because we've been swimming in it!
GQ Best Stuff Winter Box provided another impressive curation of practical items for daily use. They sure have a wide range of goodies to offer, from accessories to grooming and everything in between.This quarter's box is so amazing in a lot of different ways. It has plenty of excellent grooming goodies like The Hydrogel Mask, Instant Eye Lift, and Shampoo and Conditioner. And the accessories, they are so unique and really useful for everyday use. Most especially the key holder and Bombas socks, I really love both of them, and I didn't mind paying the $5 to get a phone case that will fit my phone. This is definitely a great subscription that allows me to grab a batch of handy stuff every quarter!
What do you think of the Winter 2018 box?
Visit GQ Best Stuff Box to subscribe or find out more!
UPDATE: A few days after posting this review, the Peel case came in! It's superthin, I have no idea how well it protects my phone, if at all, and my wife can't stand the texture.