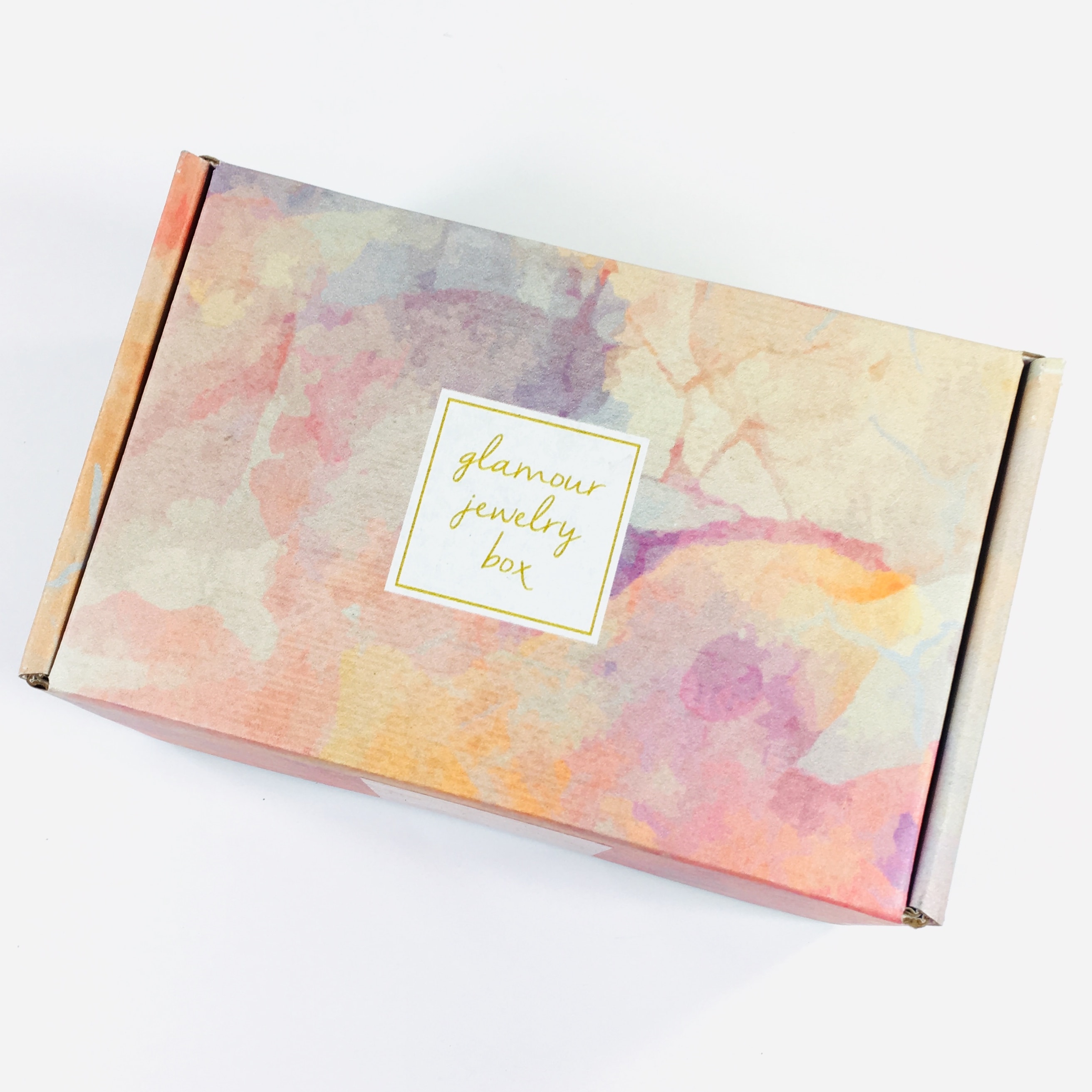 Glamour Jewelry Box is a monthly subscription box that sends 3 trendy jewelry pieces every month. Items sent may include necklaces, rings, bracelets, or earrings for you to keep. Monthly boxes are $29.95.
Our aim is to make sure you are able to get the most current and chic jewelry, affordably.
DEAL: Get 10% off your first box! Use coupon code CJ10.
I received a card which directed me to the Glamour Jewelry Box Instagram page.
My items were placed in a soft fabric pouch that was snuggled on a bed of white paper squiggles.
Hmm, I wonder what will be inside?

I found a pair of earrings, a bracelet, and an item that was individually wrapped. Aren't they beautiful?!?
Everything in my box!
Gold and Rhinestone Bracelet (find similar item here) I have large wrists so I wasn't sure this would fit but it did, and it's beautiful! It has gold colored metal and rhinestones and is super sparkly.
This is a shot of the underside/opening, just slide it over your wrist.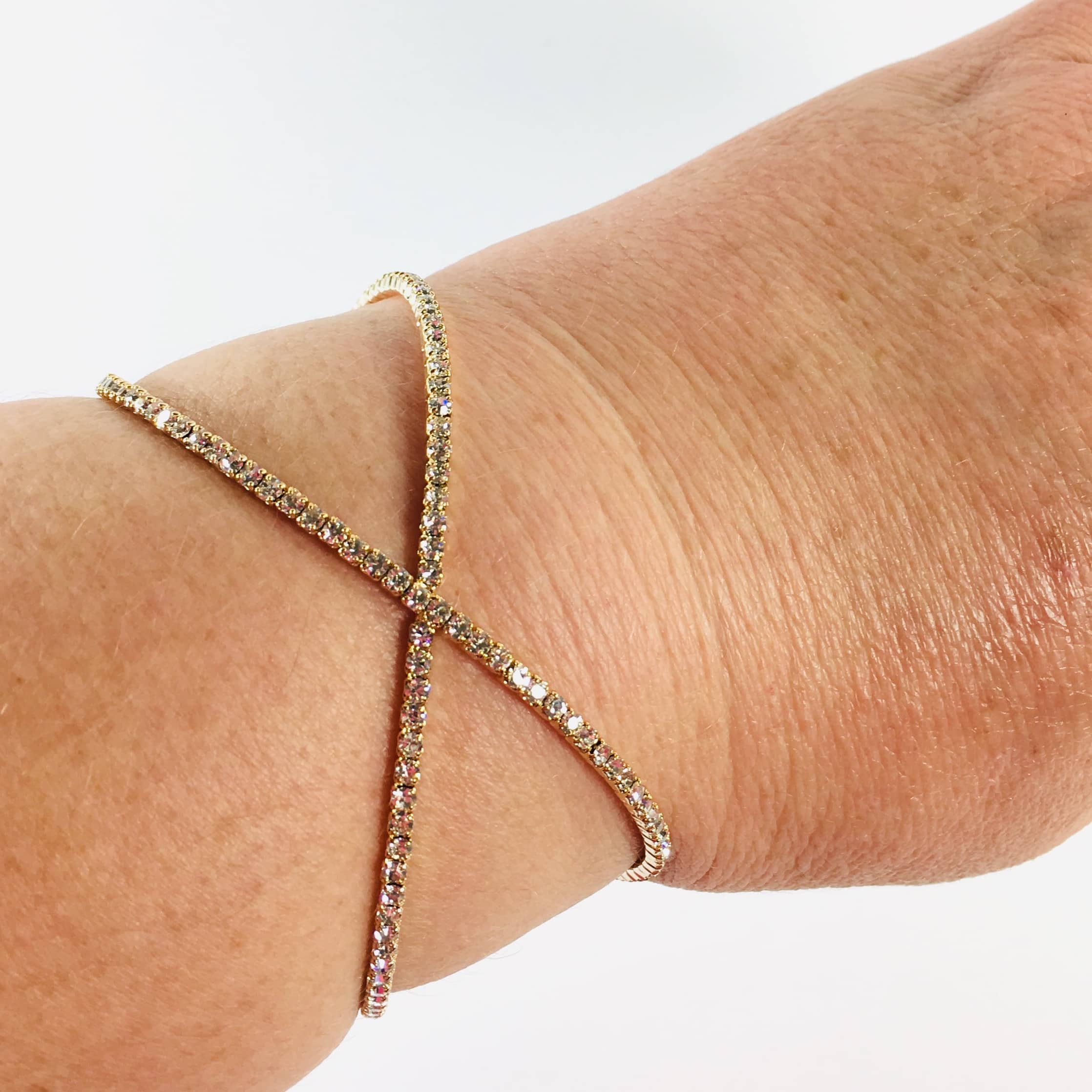 It was very lightweight!
OK so there's a huge gap but it still fit!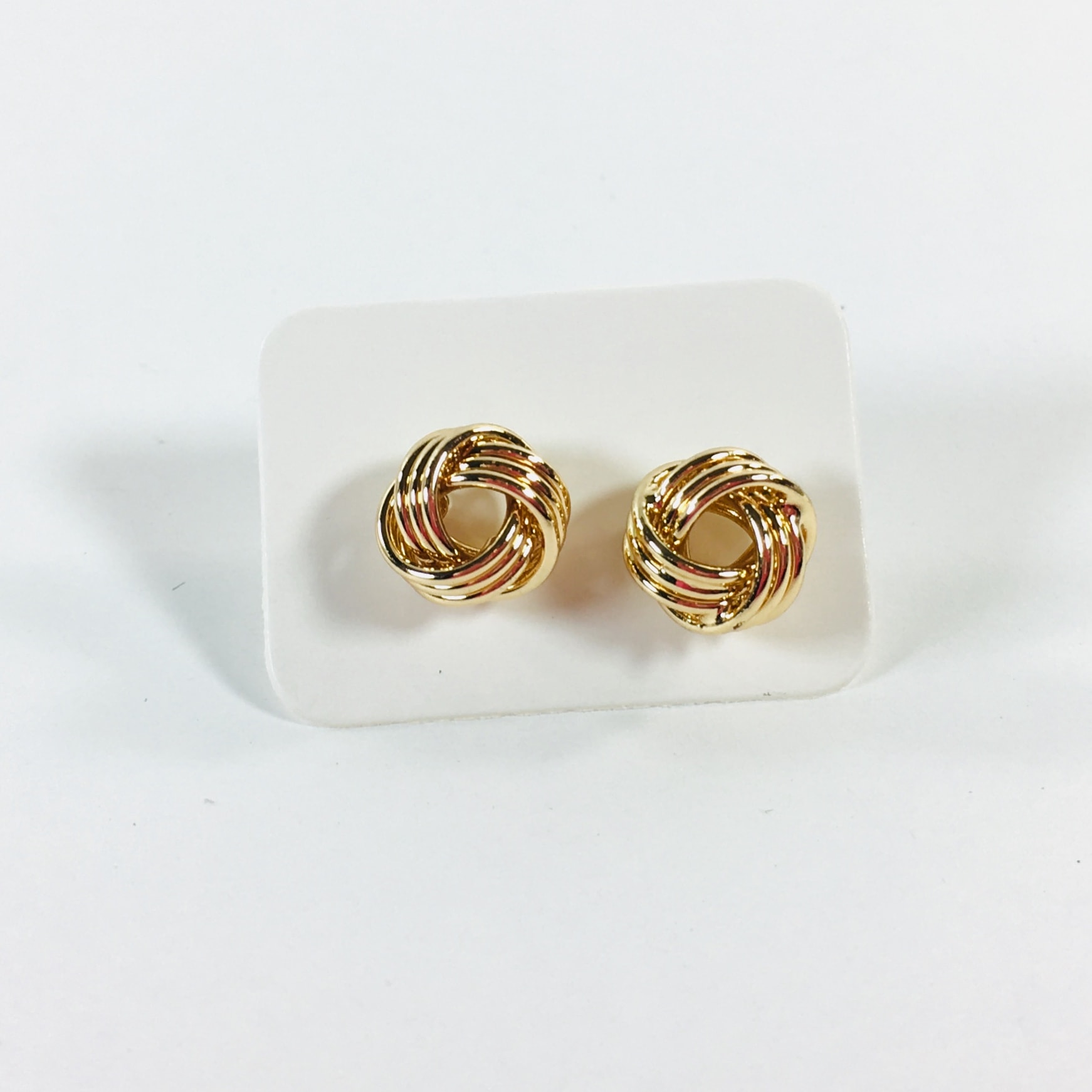 Goldtone Knot Earrings are classic and the gold tone here looks pretty ritzy, with even color all around.

There are 3 strands in each knot. These are perfect for an everyday look or with a little black dress.
Layered Necklace was the hardest one for me to figure out but I finally got it correct. Please note that the two bars in the above picture meet up in the back when the necklace is being worn.
Here is a little more detail. It fits like a choker around the neck, then has draping on the chest, and the longest dangler reaches a couple inches above my belly button. It doesn't fit me without an extender but that's what happens when you are a full-sized goddess. It needs a simple blouse, dress, or sweater to show off all of its finer detail.
I think the jewelry found in Glamour Jewelry Box is indeed glamorous and so far the quality has been wonderful as well! The pieces look expensive and most of them seem suitable for dressing up everyday outfits or for a special evening out wearing your finest. I'm not sure exactly what materials are used to make the jewelry, so if you are sensitive to certain metals I would suggest reaching out to the owner for advice. Based on the $29.95 subscription fee, it's like paying $10 per item and that seems like a bargain to me!
What do you think of this month's box?