Geek Fuel EXP is the new quarterly version of Geek Fuel. This box is filled with geek accessories and apparel with exclusive games, toys, gear, collectibles, and all things epic with at least $100 in value. This box always includes a Steam game code and costs $57 + $8 shipping per quarter. See more info on this move here.
This box is still available!
DEAL: You'll save $5 on your first box with this link – no coupon code needed!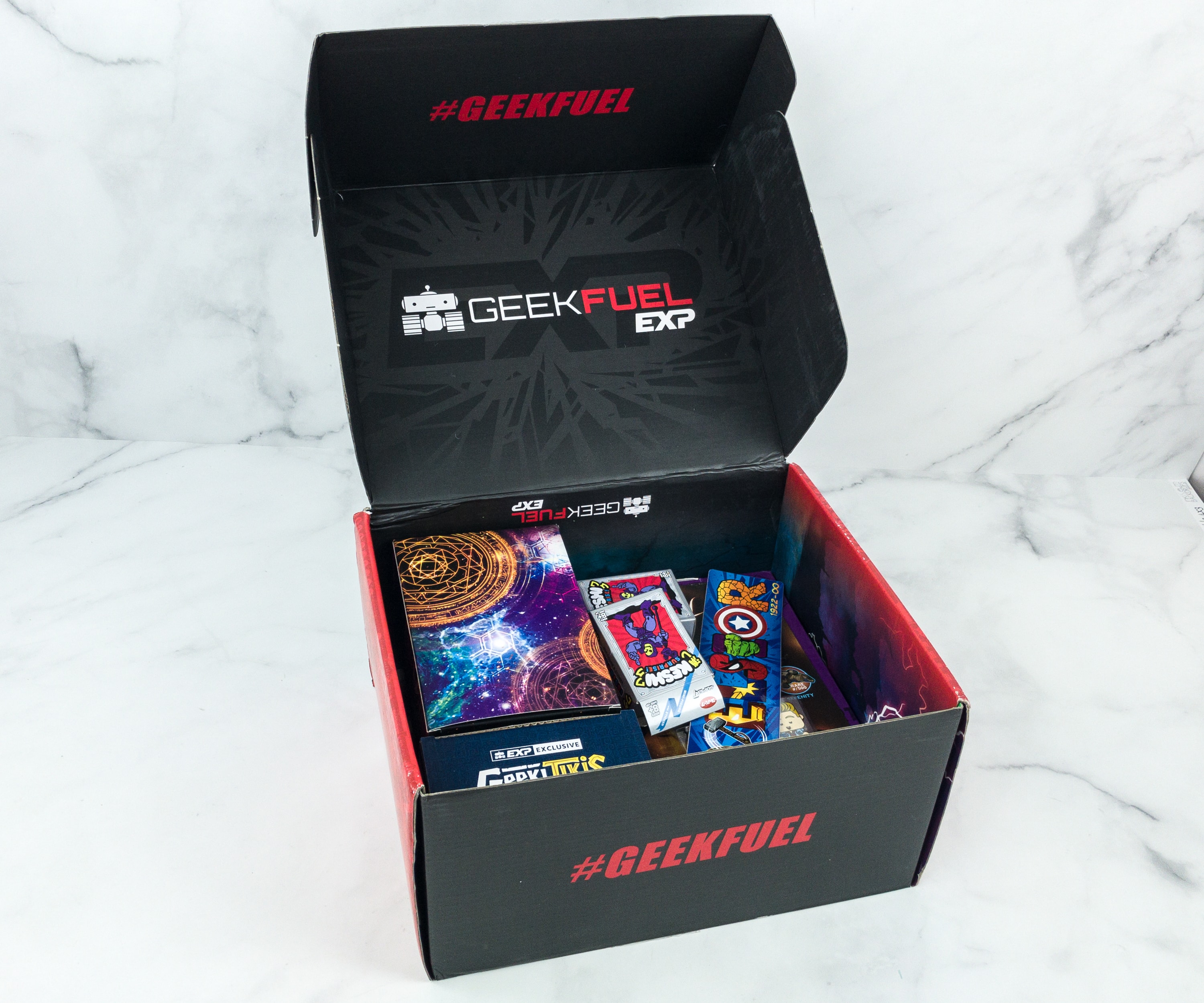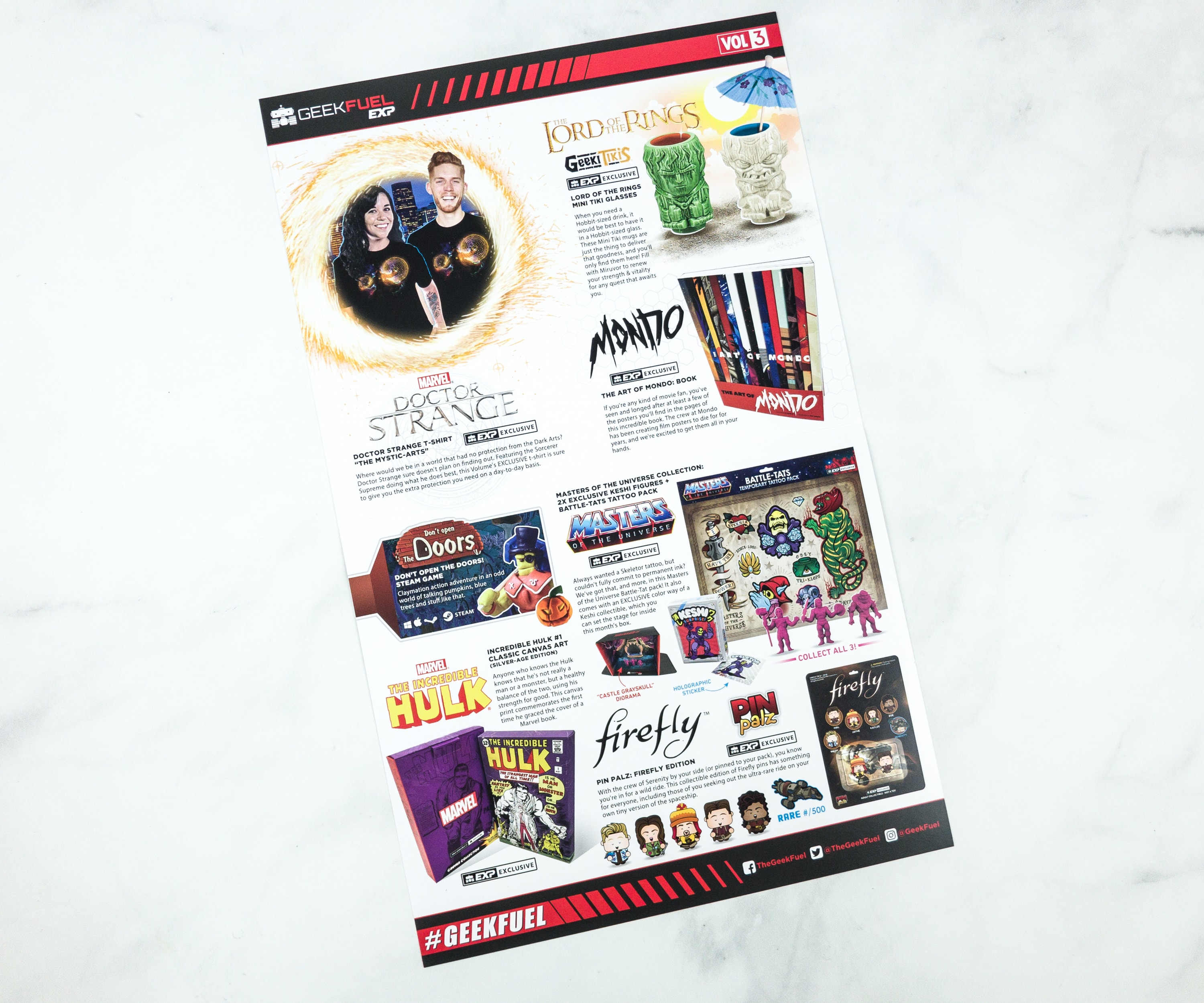 It has a rundown of all the items in the box.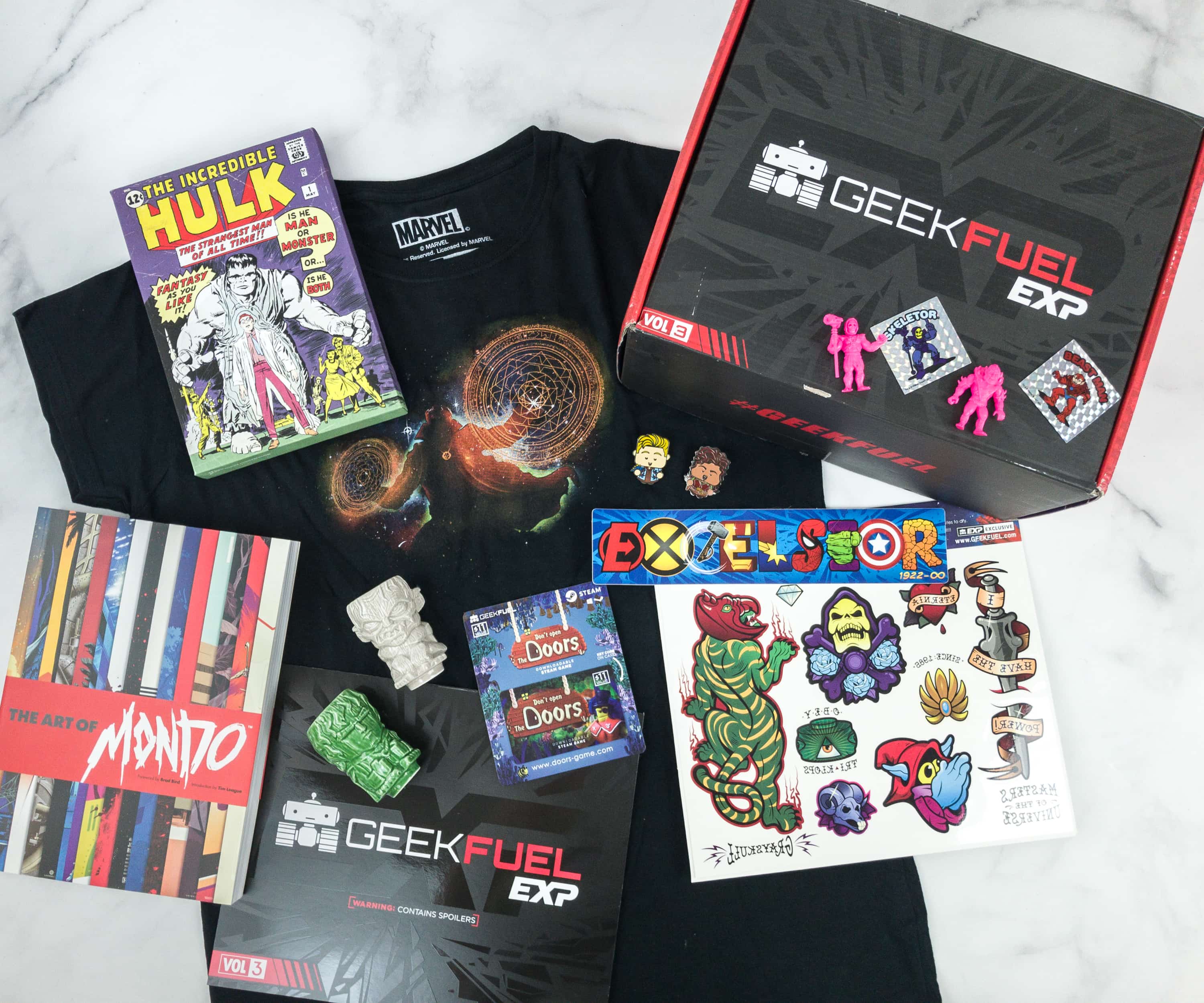 Everything in my box!
This month's bonus item is a colorful bumper sticker with the word EXCELSIOR spelled using a variety of Marvel Movies letters from Daredevil, X-men, Thor, Iron Man, Captain Marvel, Spiderman, Hulk, Captain America, and Fantastic Four! RIP Stan!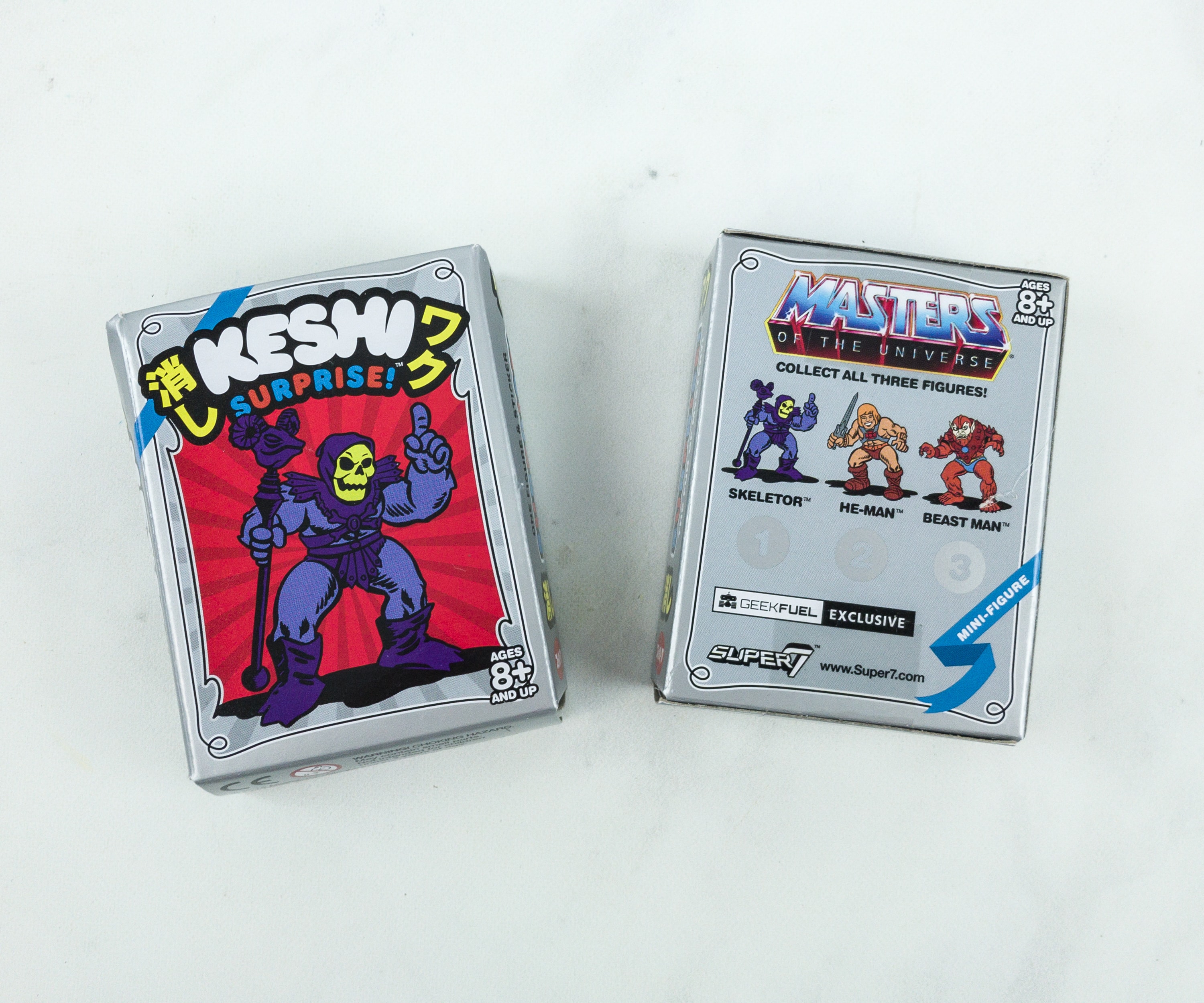 Masters Of The Universe Keshi Figures. This Geek Fuel exclusive item features 2 mini-figures from Masters of the Universe, that might include Skeletor, He-Man, and Beast Man.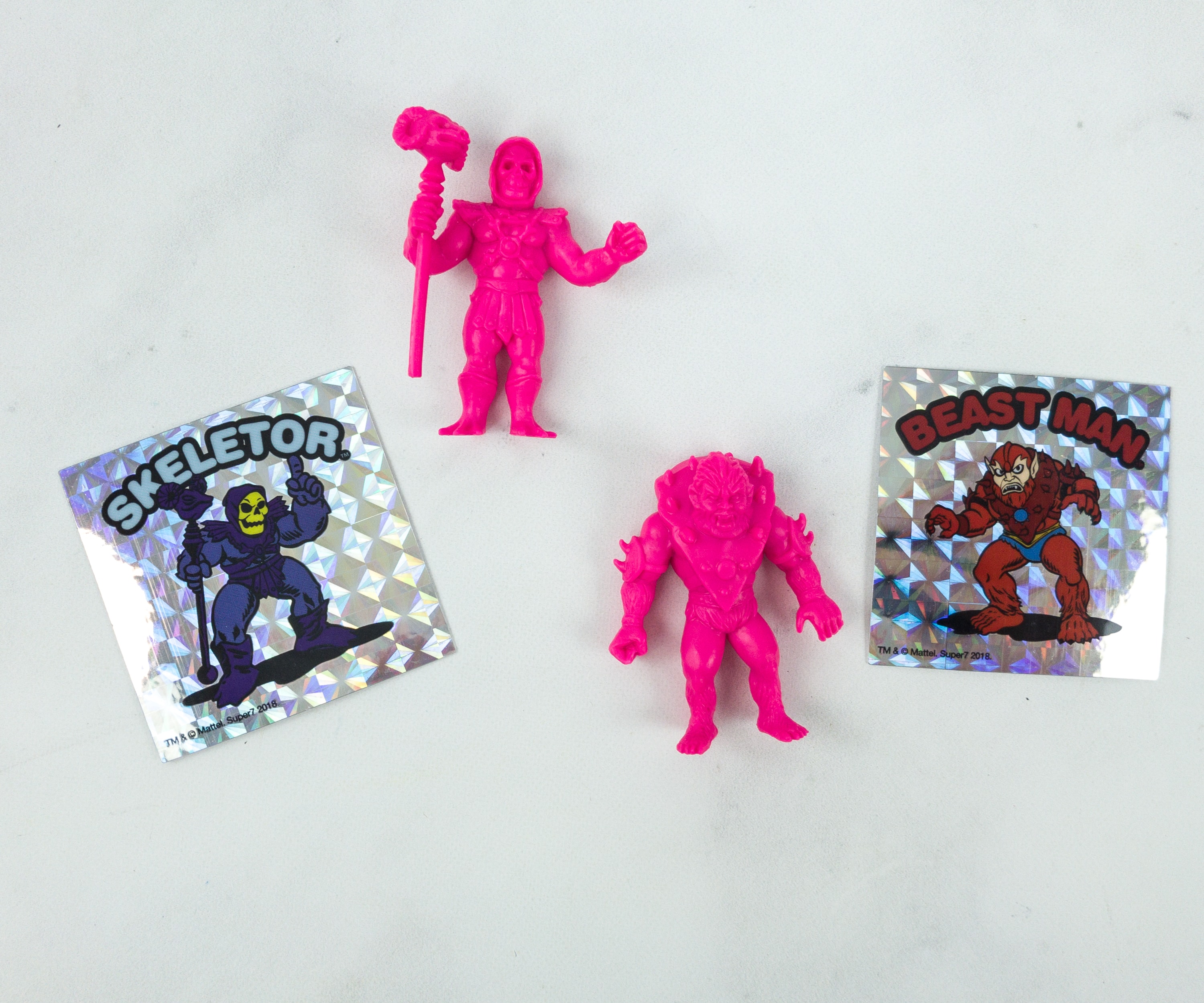 Inside our pack is a Skeletor and a Beast Man mini-figure, plus holographic stickers!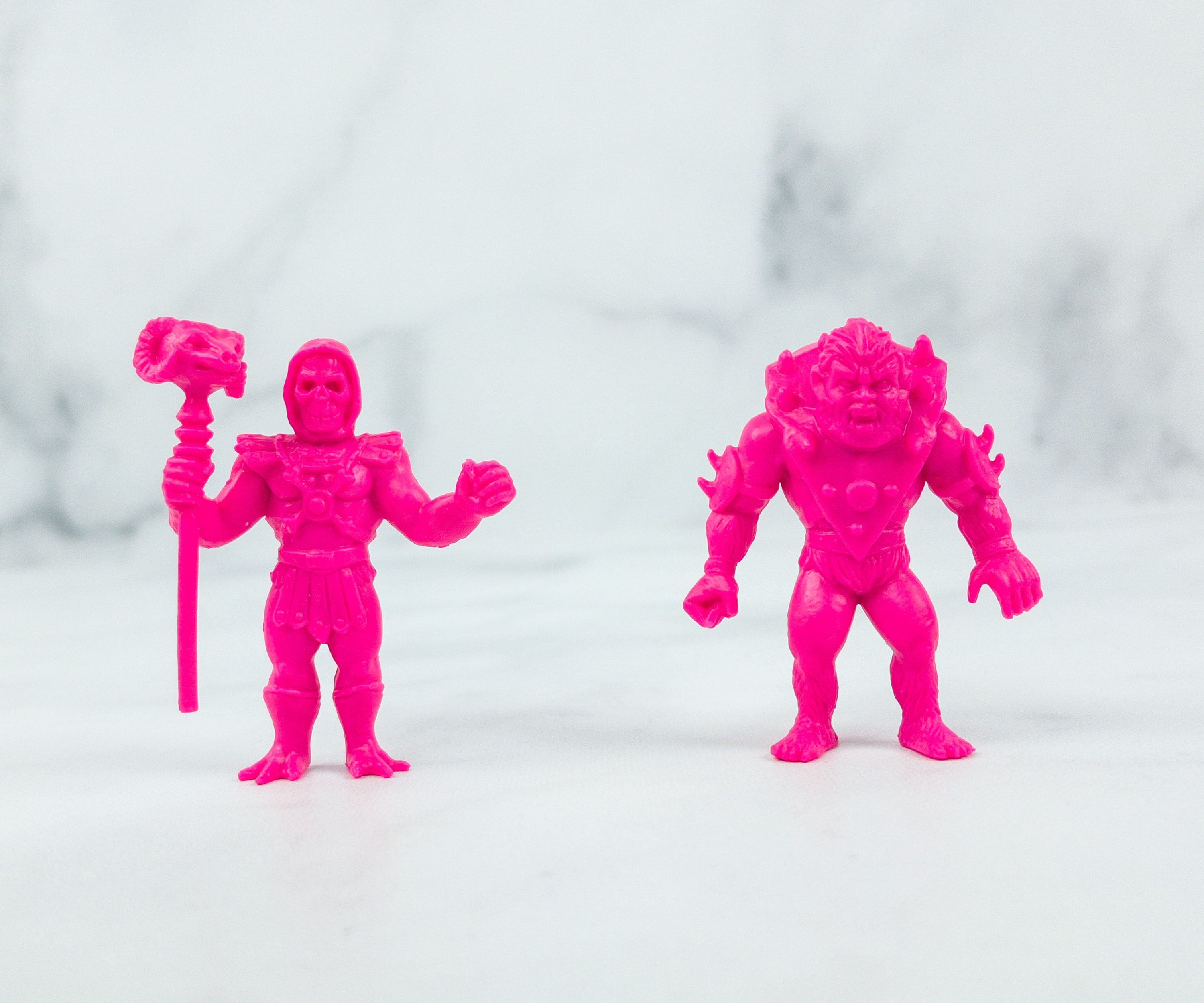 These mini-figures are awesome. Both are in hot pink, but you can tell who they are because of the details.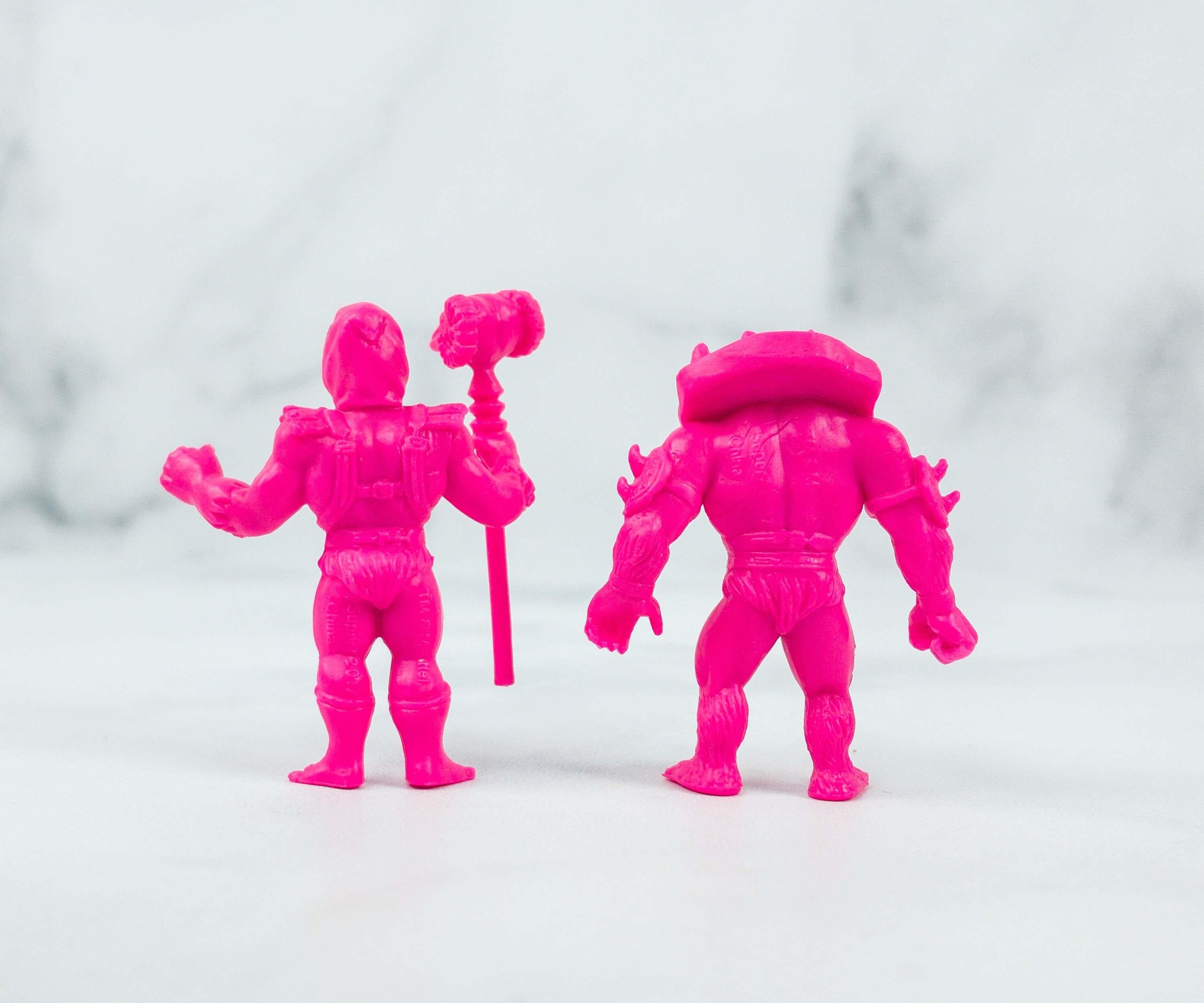 Even the back is well detailed too.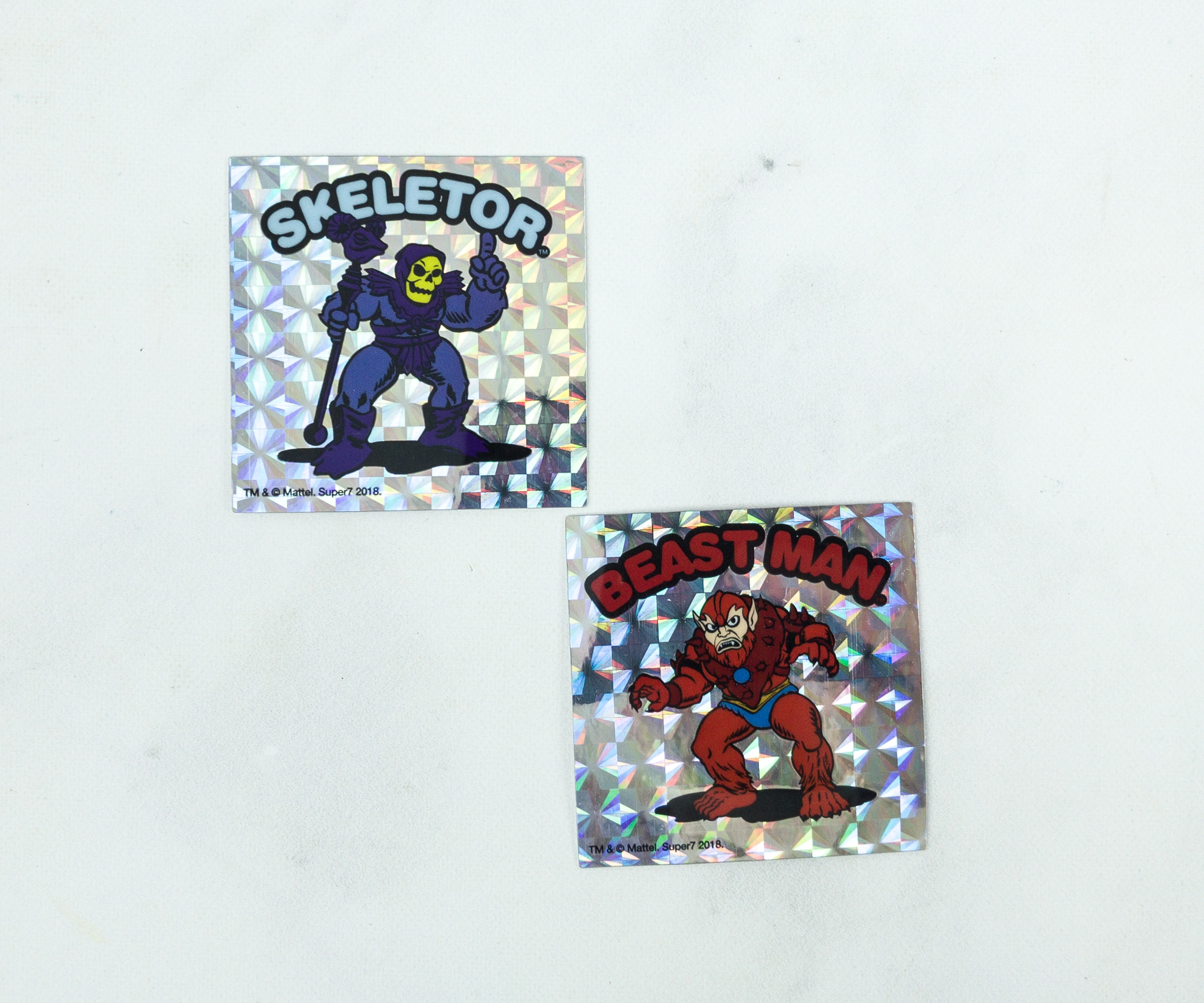 The holograph designs on the stickers look fantastic. You can collect them or stick them on your laptop or notebook!
The bottom of the box features the enchanted Castle Grayskull. It looks like Skeletor and Beast-Man is ready to invade the castle!
Pin Palz: Firefly Edition. This month's featured pin is from Firefly! It's an American space western drama television series that ran from 2002-2003.
All the Firefly pins from this series are featured at the back of the container.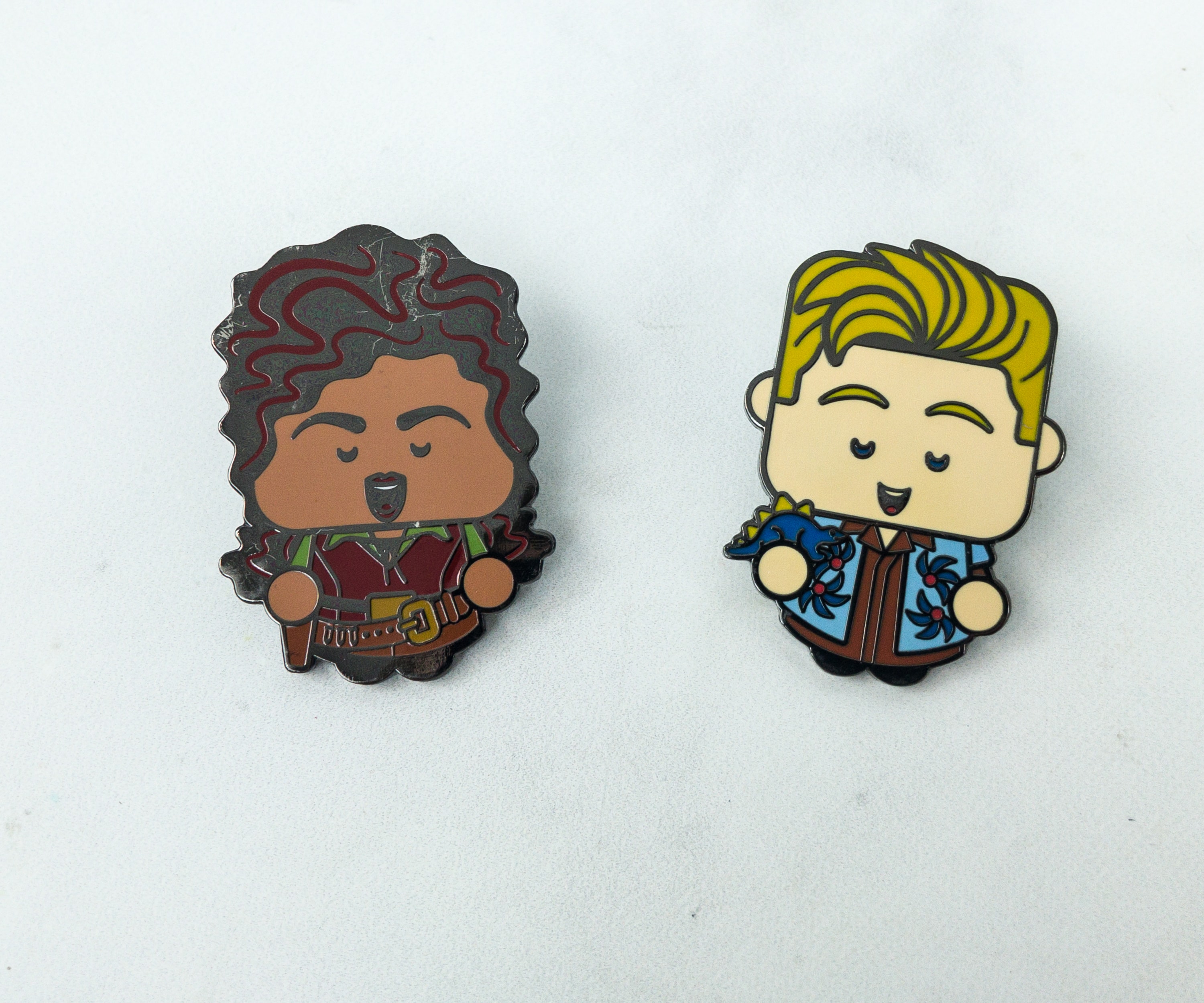 We got Zoe and Hoban "Wash" Washburne. It's their chibi version but the details such as the clothing are still on point.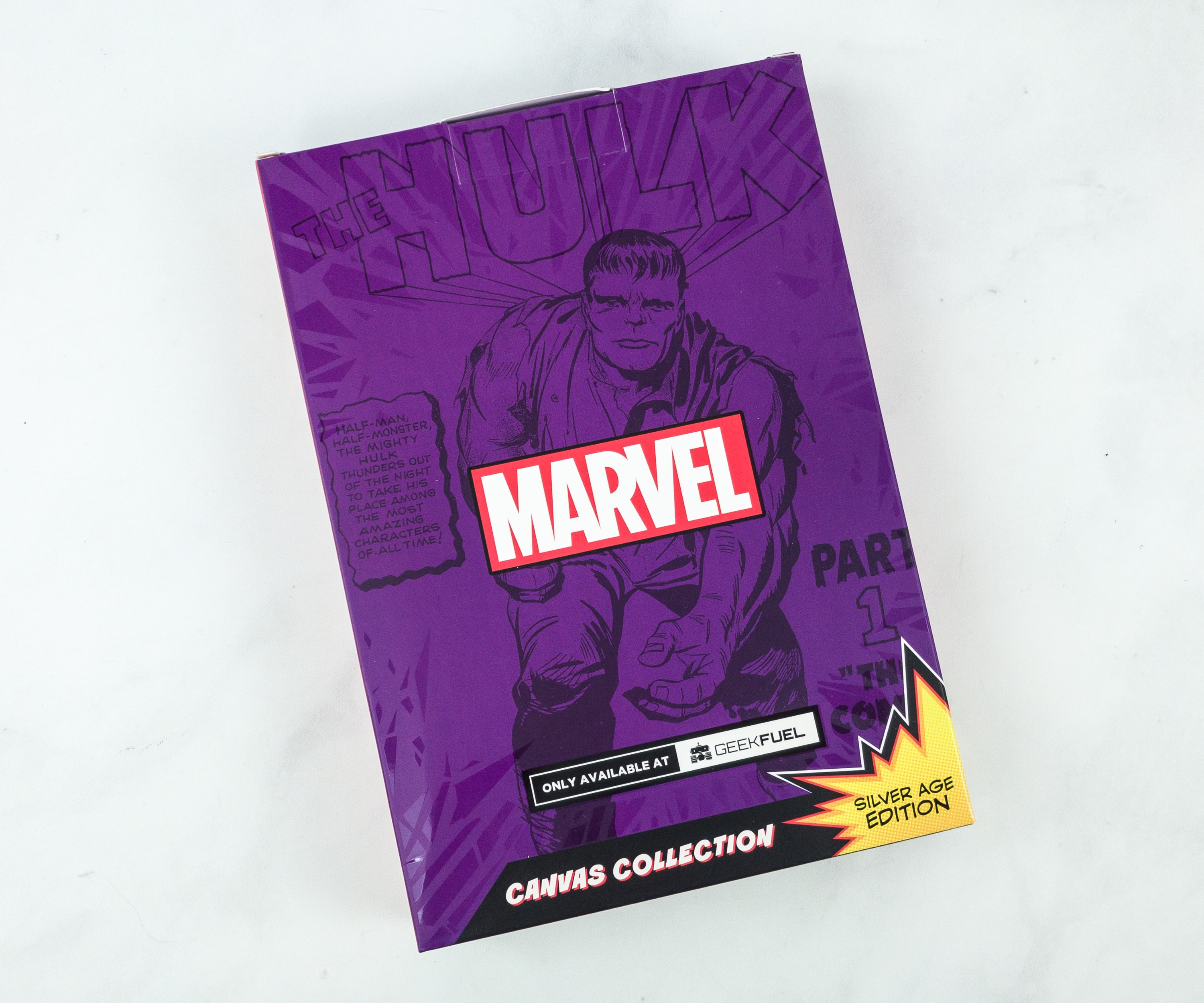 Incredible Hulk #1 Classic Canvas Art (Silver Age Edition). Hulk, the most incredible character in Marvel world, is this month's featured superhero character on the Geek Fuel classic canvas art.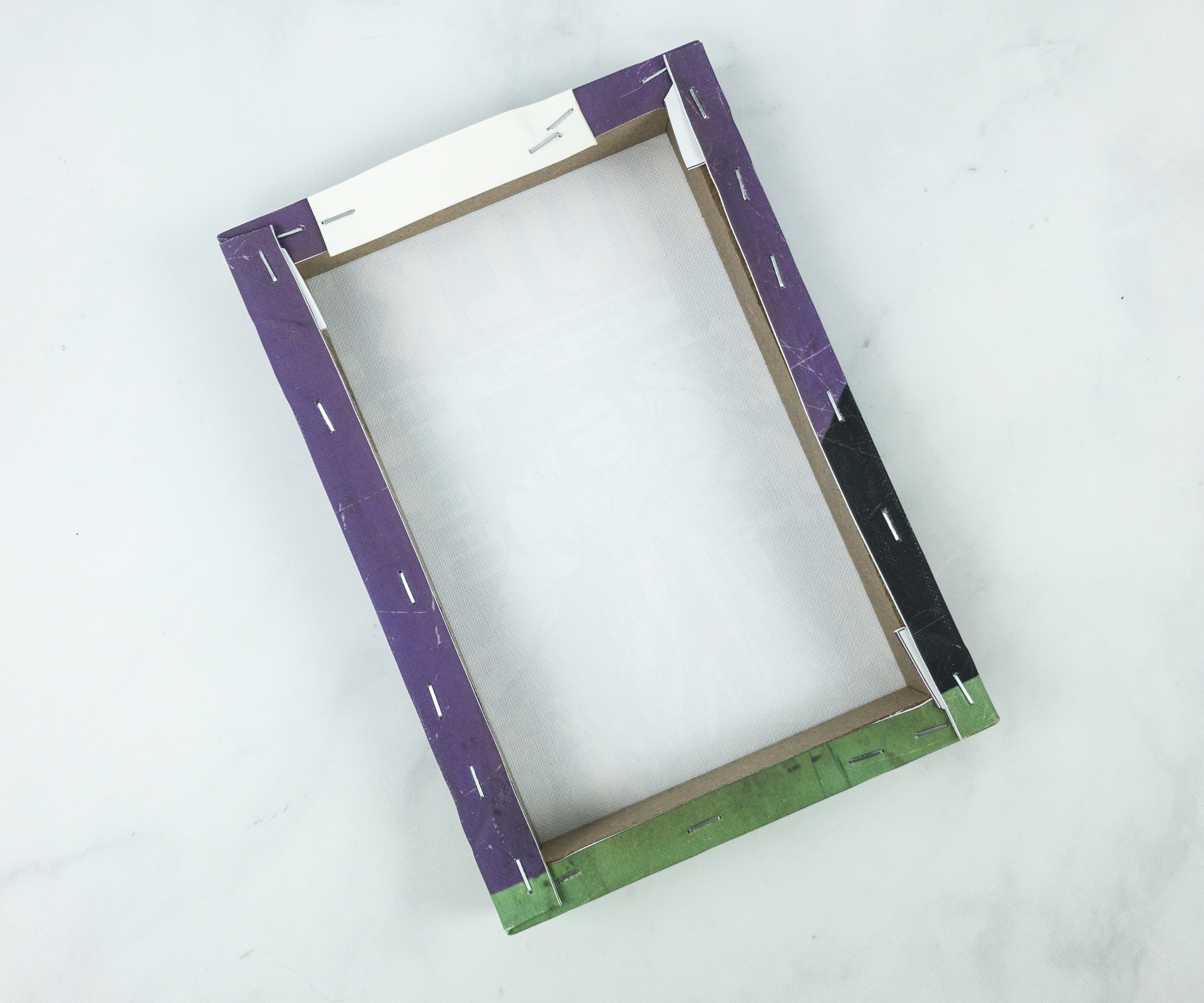 I love how they made their canvas container. It is supported by a wooden frame, and it's securely stapled at the back. So simple yet creative!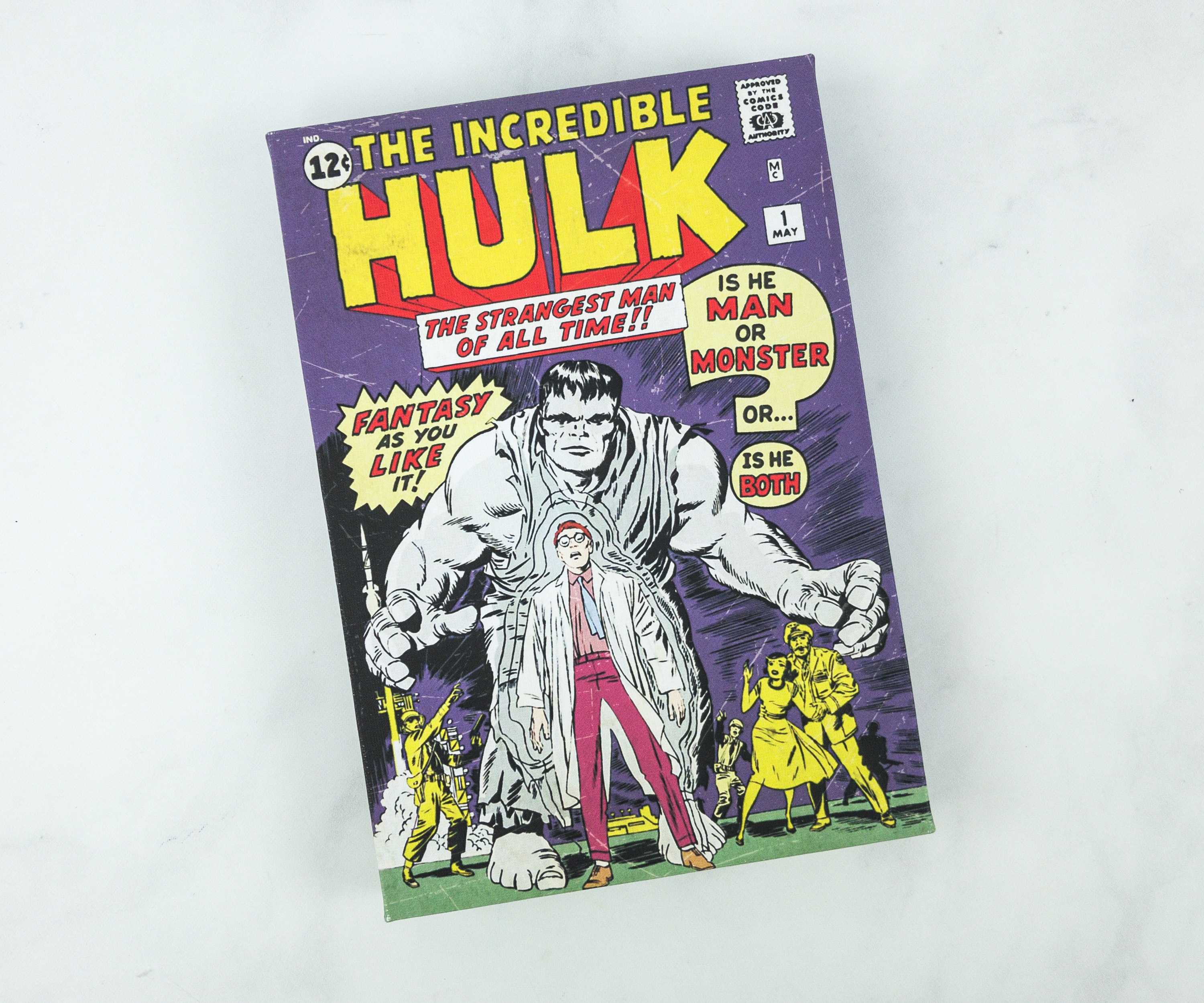 This canvas commemorates the first time he was featured as a cover of a Marvel book!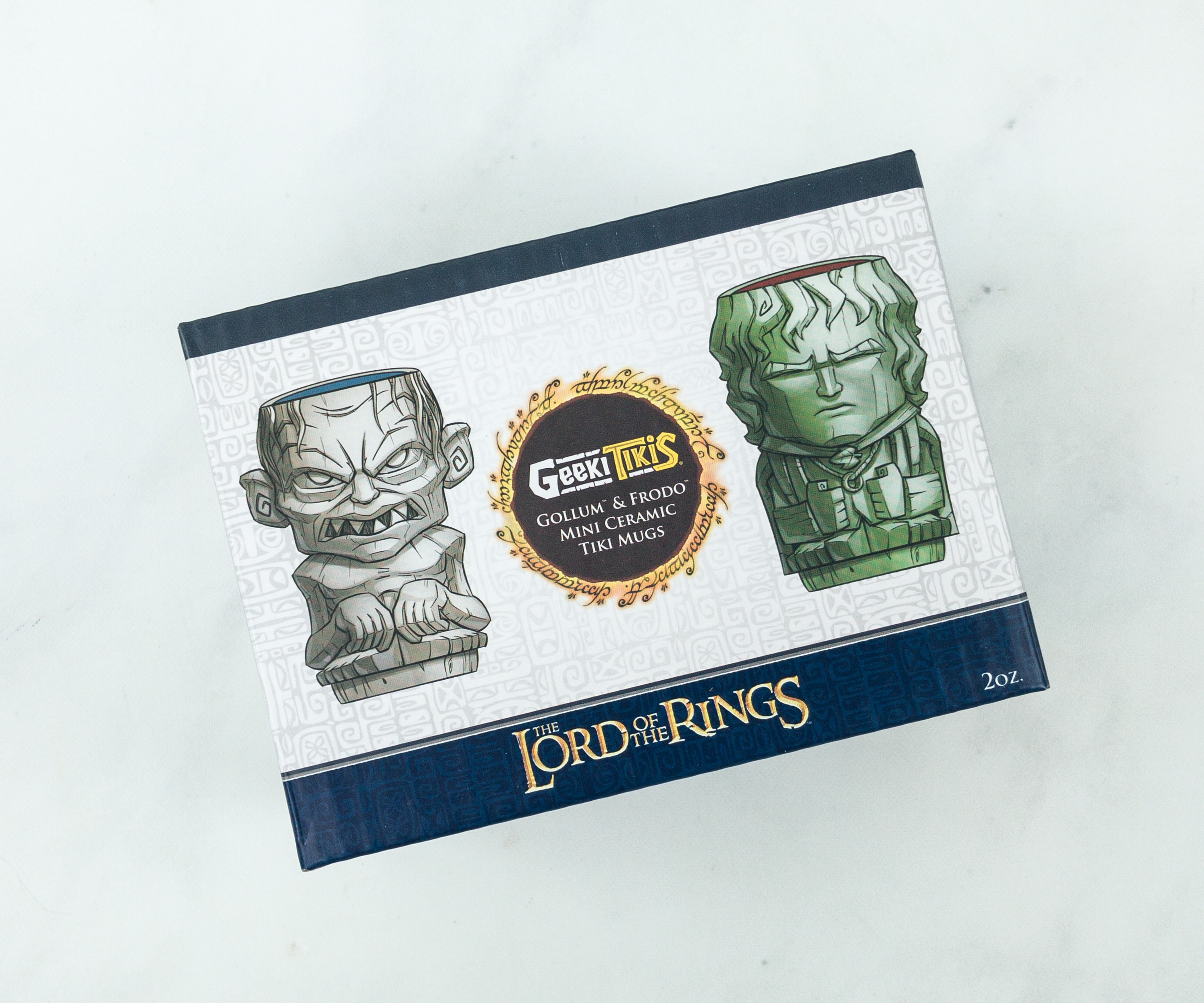 Lord Of The Rings Mini Tiki Glasses. Geeki Tikis is a drinkware that combines famous characters from movies and television with the unique style of tiki culture in ceramic mugs.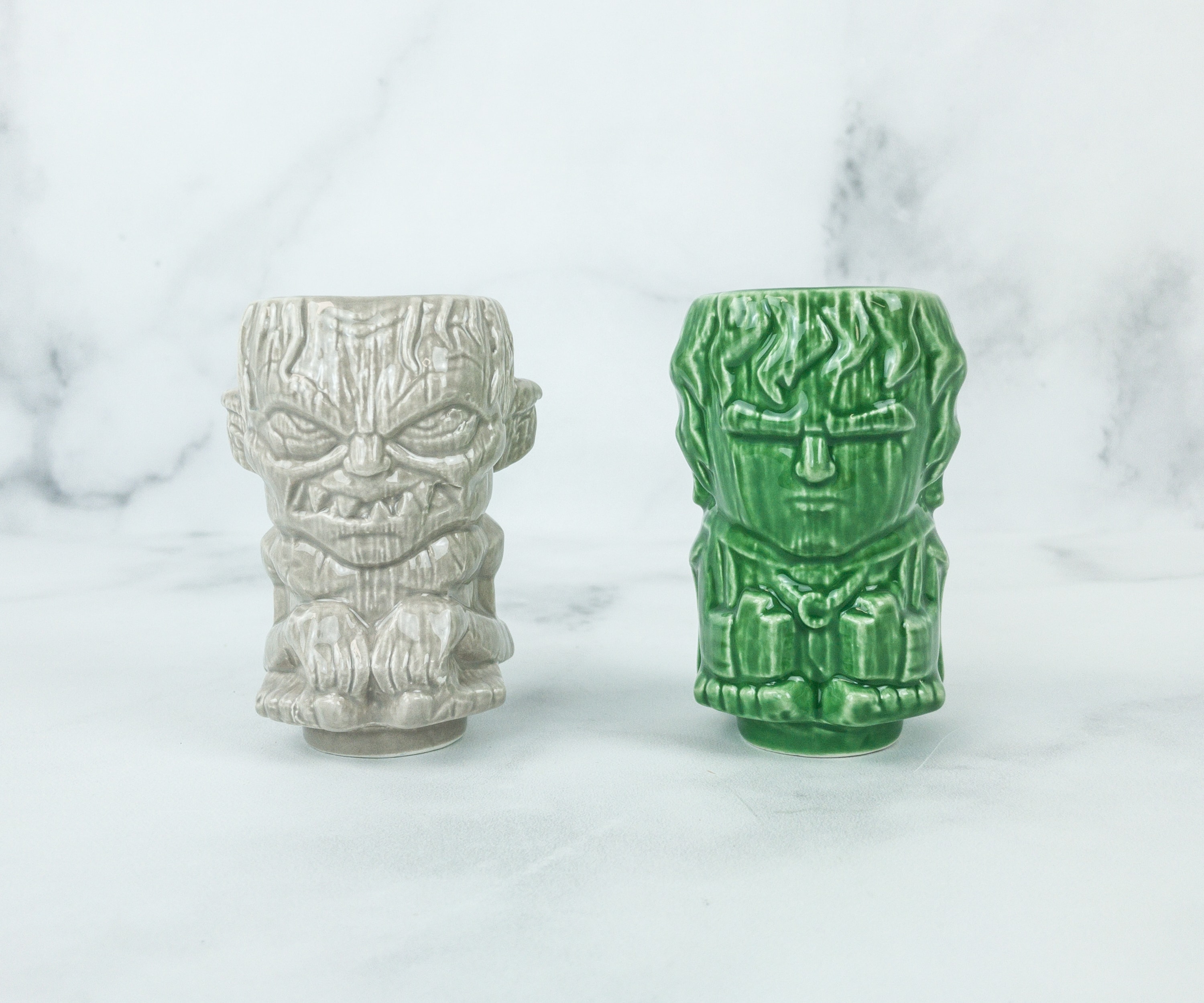 The Tiki mugs we got feature Gollum and Frodo from The Lord of The Rings!
The mugs even show Gollum's ears and Frodo's Cape.
It's a mini ceramic mug that can contain up to 2 ounces of liquid, making it an ideal geeky shot glass for a geeky party!
Doctor Strange T-Shirt "The Mystic Arts". This box containing Dr. Strange shirt is just marvelous!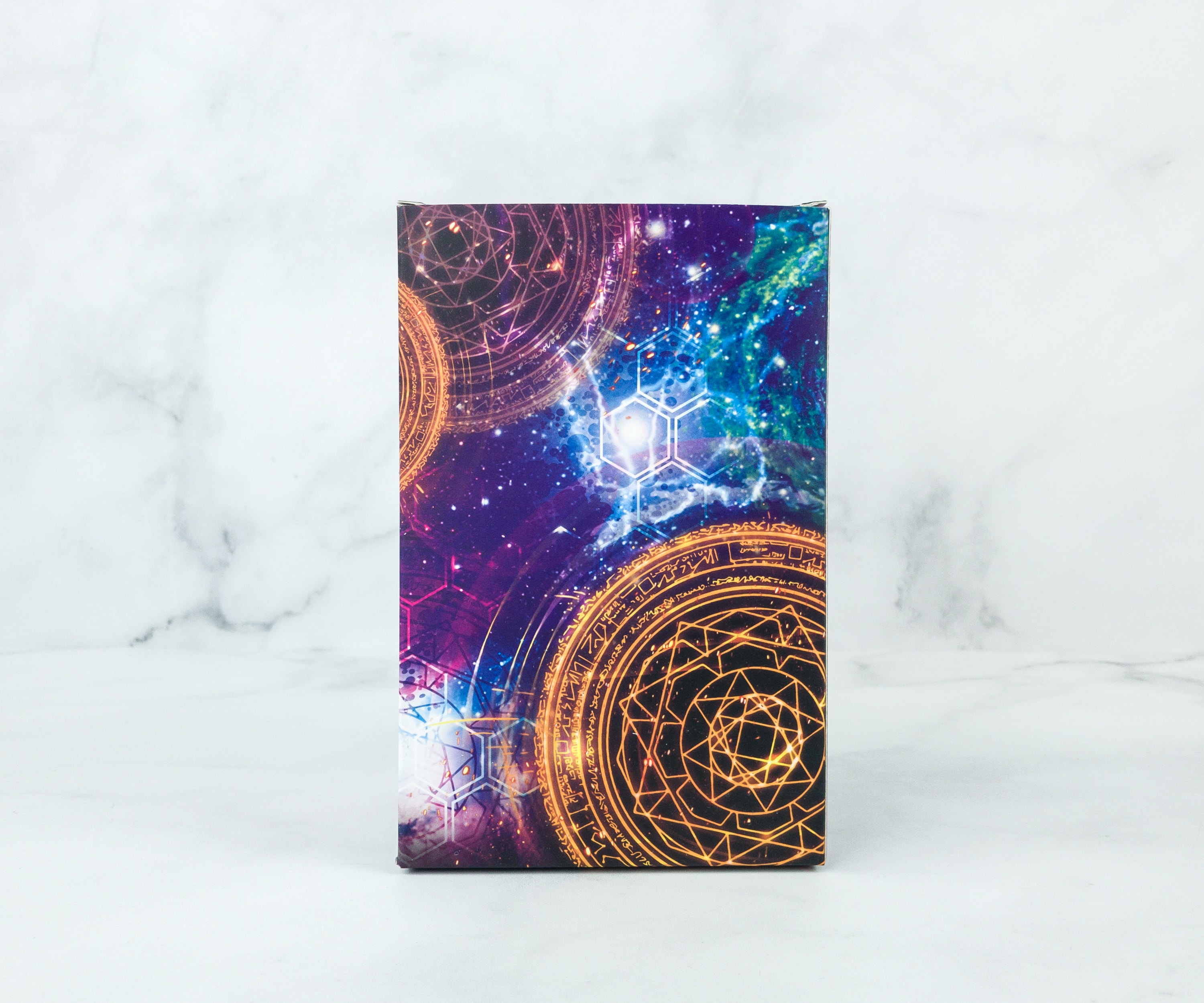 The box is so colorful and the design is really out of this world.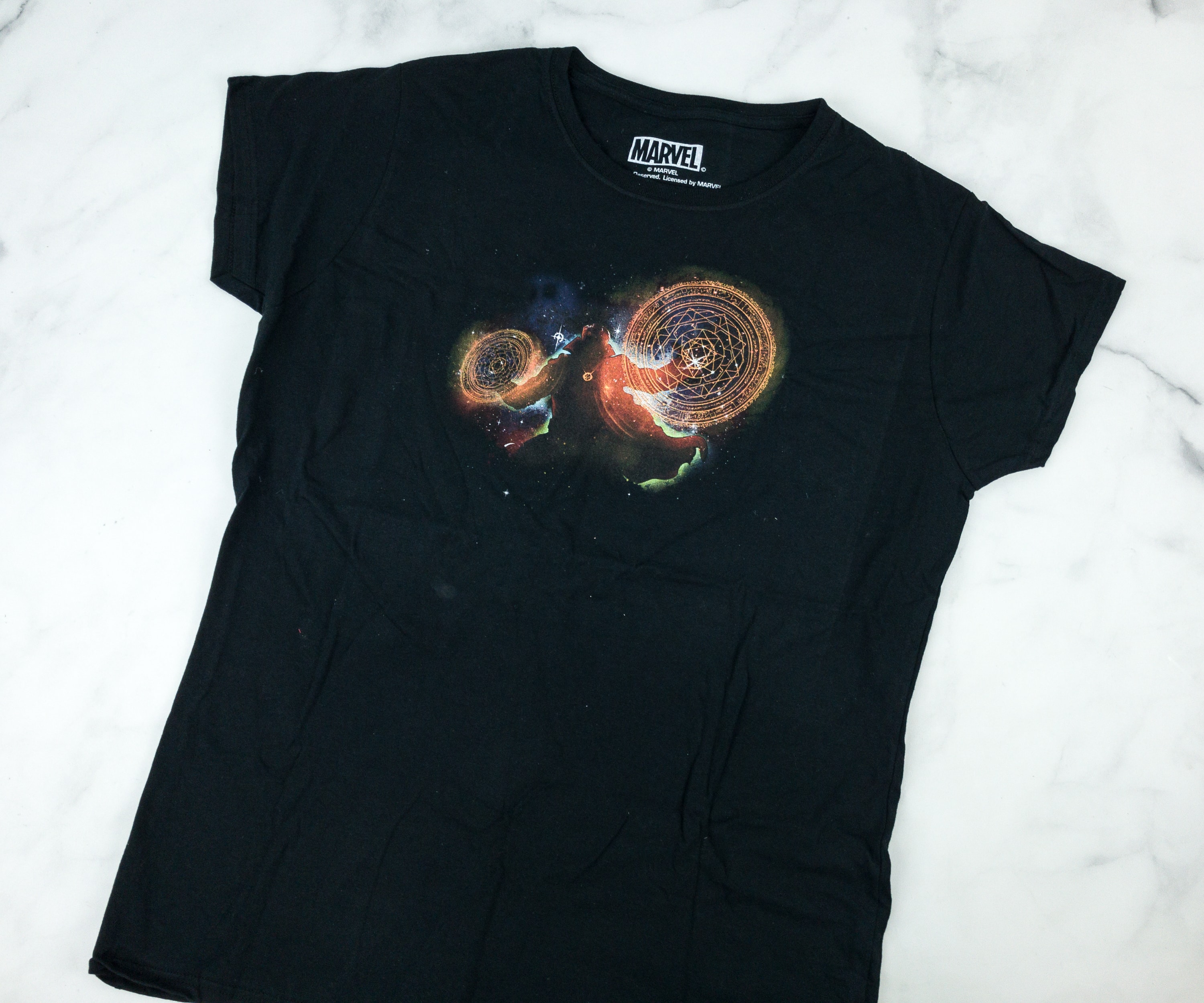 Inside the box is a soft black shirt made with premium quality cotton fabric.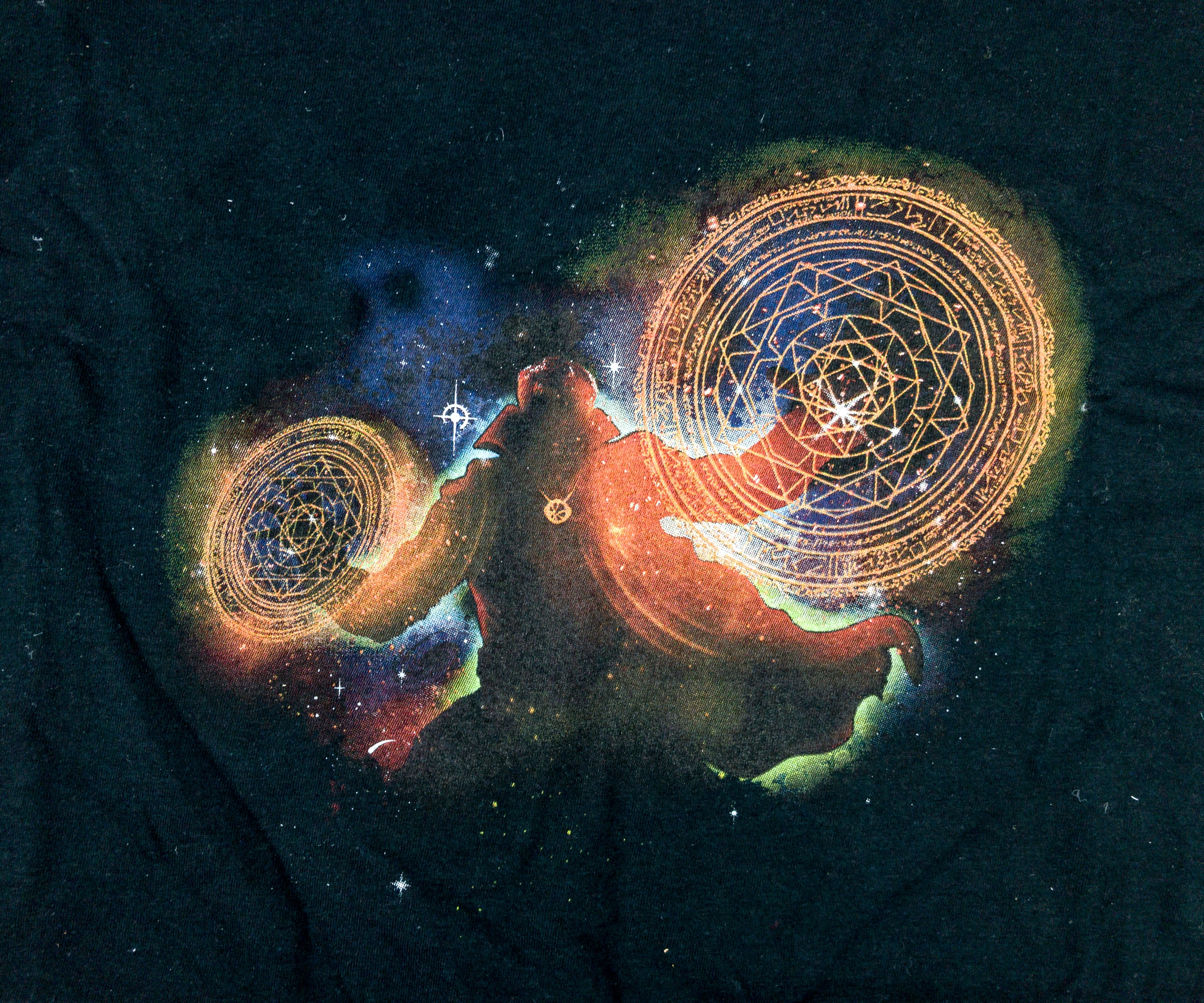 The shirt's design looks so good, it features Dr. Strange's silhouette while enchanting his magic spell.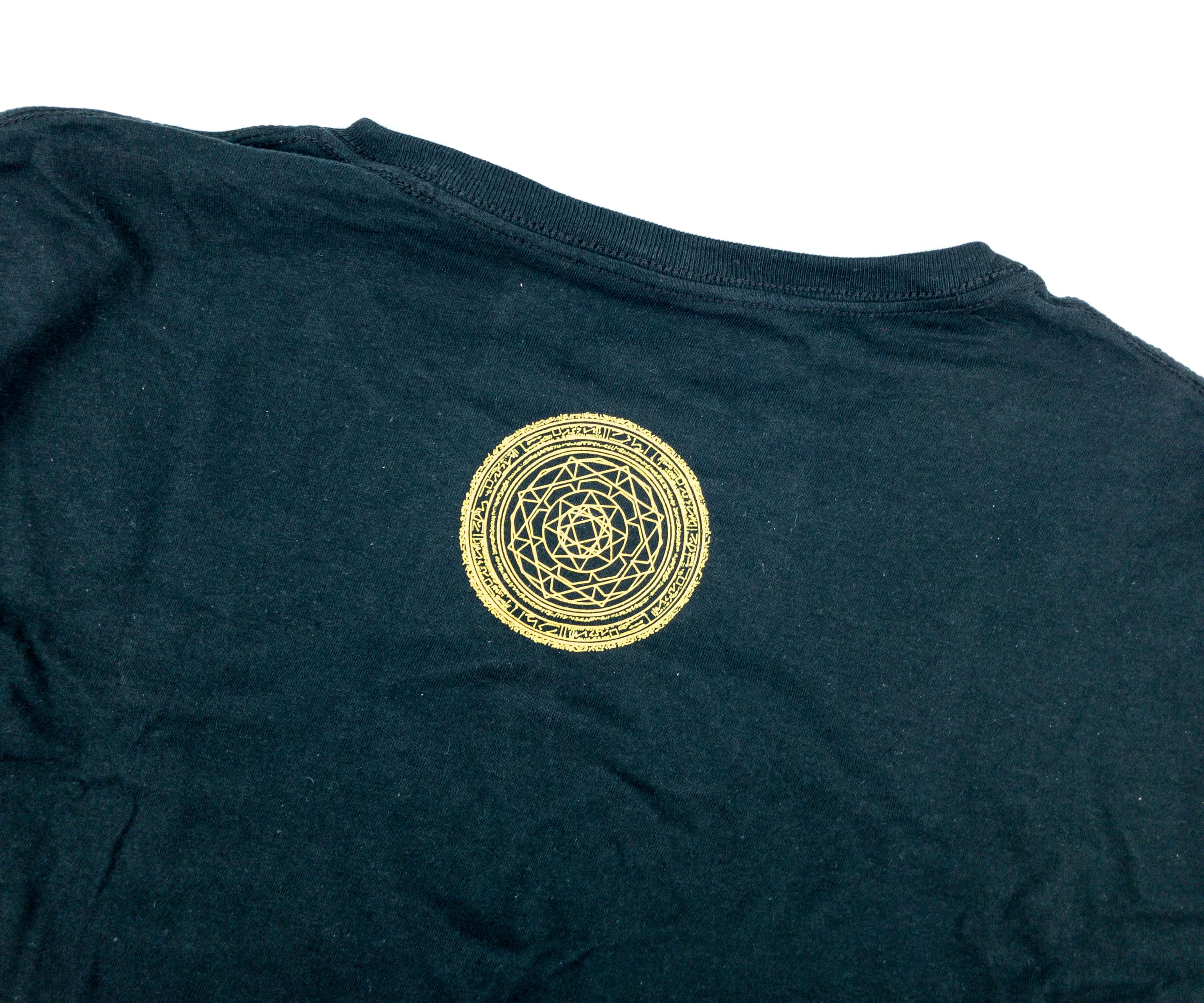 It also has a magic spell printed at the back of the shirt.
Don't Open The Doors Steam Game. Don't Open the Doors is an action-adventure game that features an odd world of talking pumpkins, blue trees, bugs, and mushrooms. This Don't Open the Doors downloadable steam game card is valued at $11.
The city is in danger! The doors came out of nowhere. As a real hero, you will have to handle it yourself. However, everything is sure to go haywire!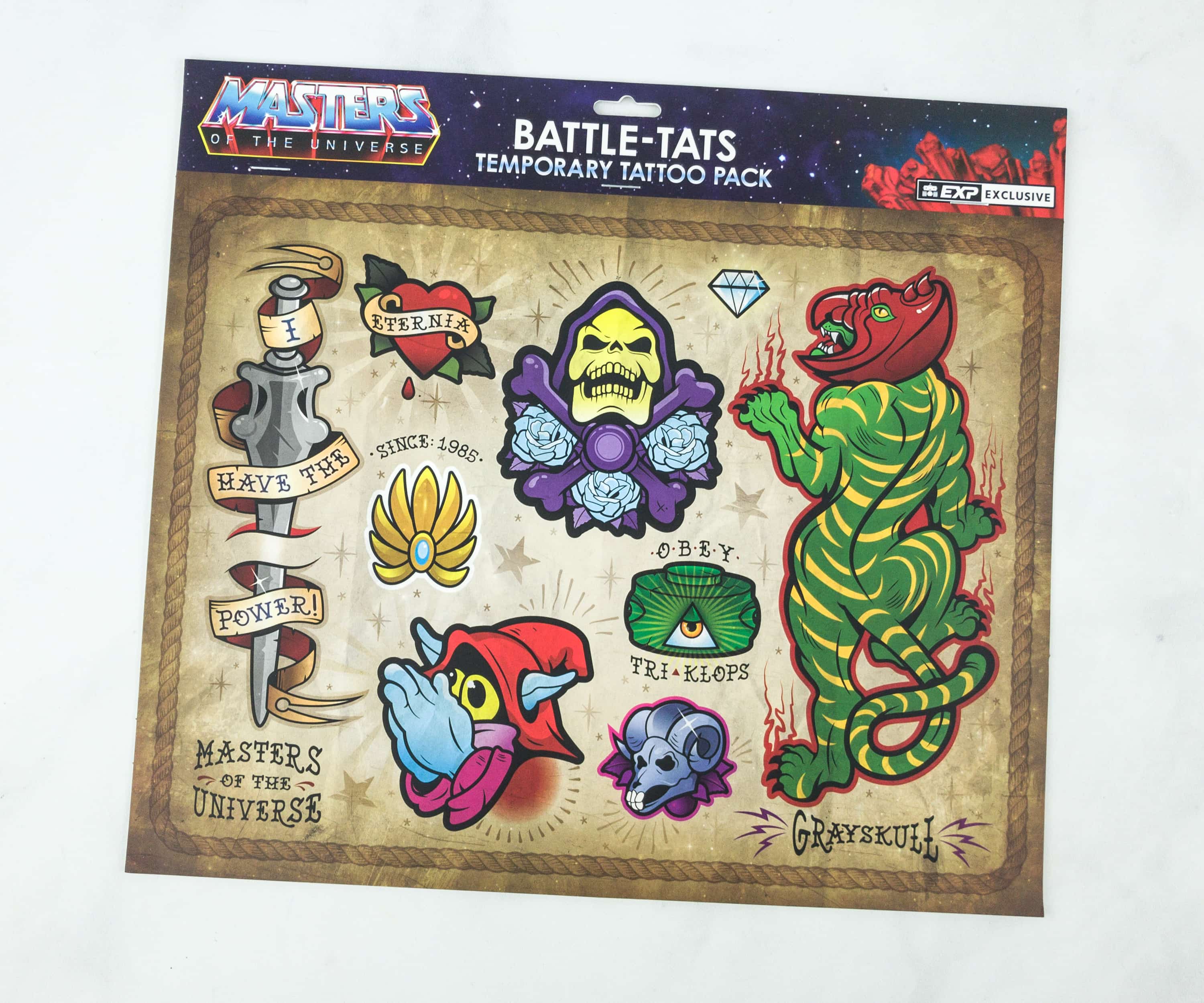 Battle-Tats Temporary Tattoo Pack. Aside from the mini action figure, we also received a sheet of colorful temporary battle tattoo pack featuring Masters of the Universe!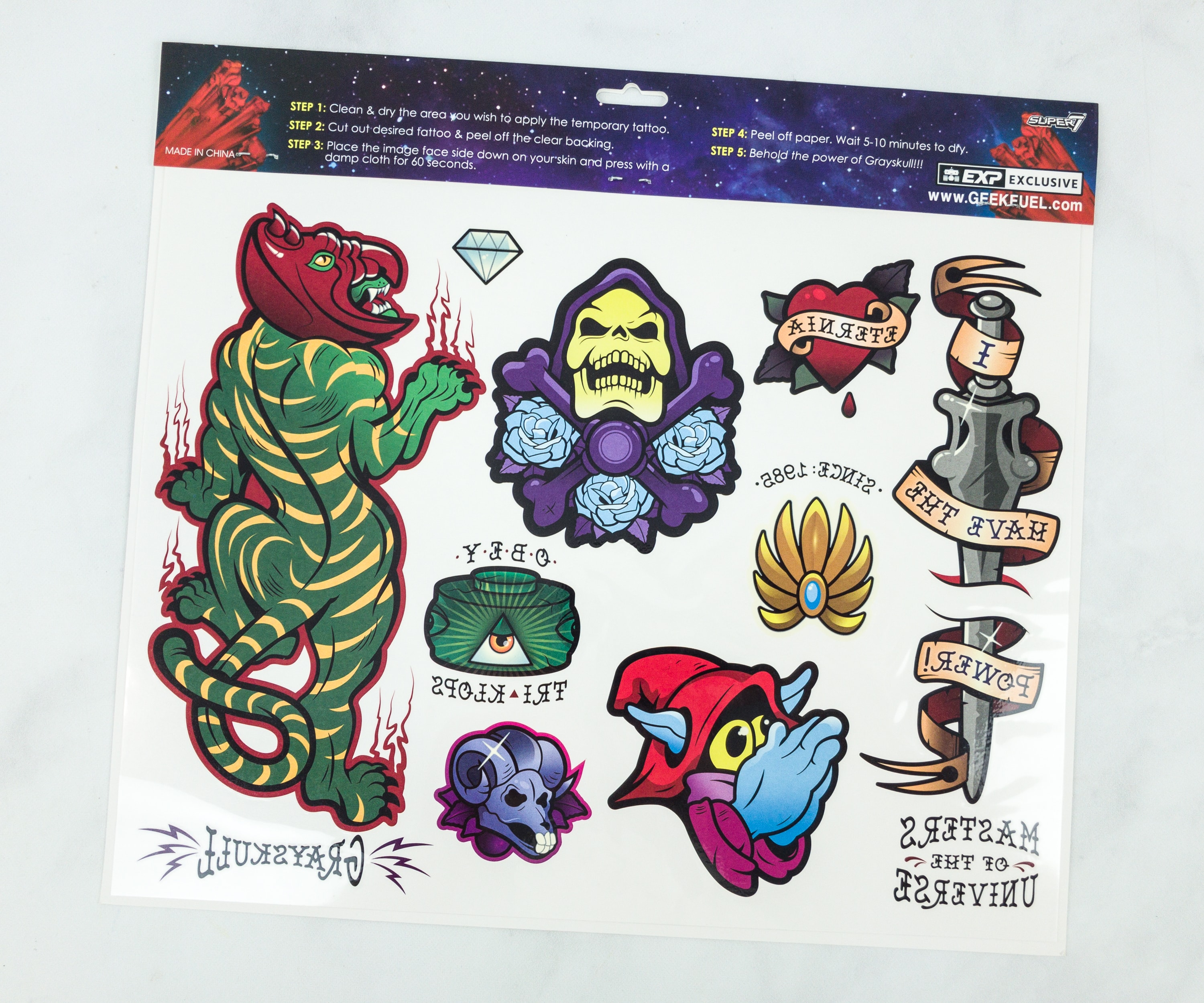 The sheet includes a variety of temporary tattoo stickers that features some of the characters, magical items, and weapons that you can see in the animated film. My favorite tattoo here is the power sword, the one that transforms Prince Adam to the most powerful man in the universe, He-Man!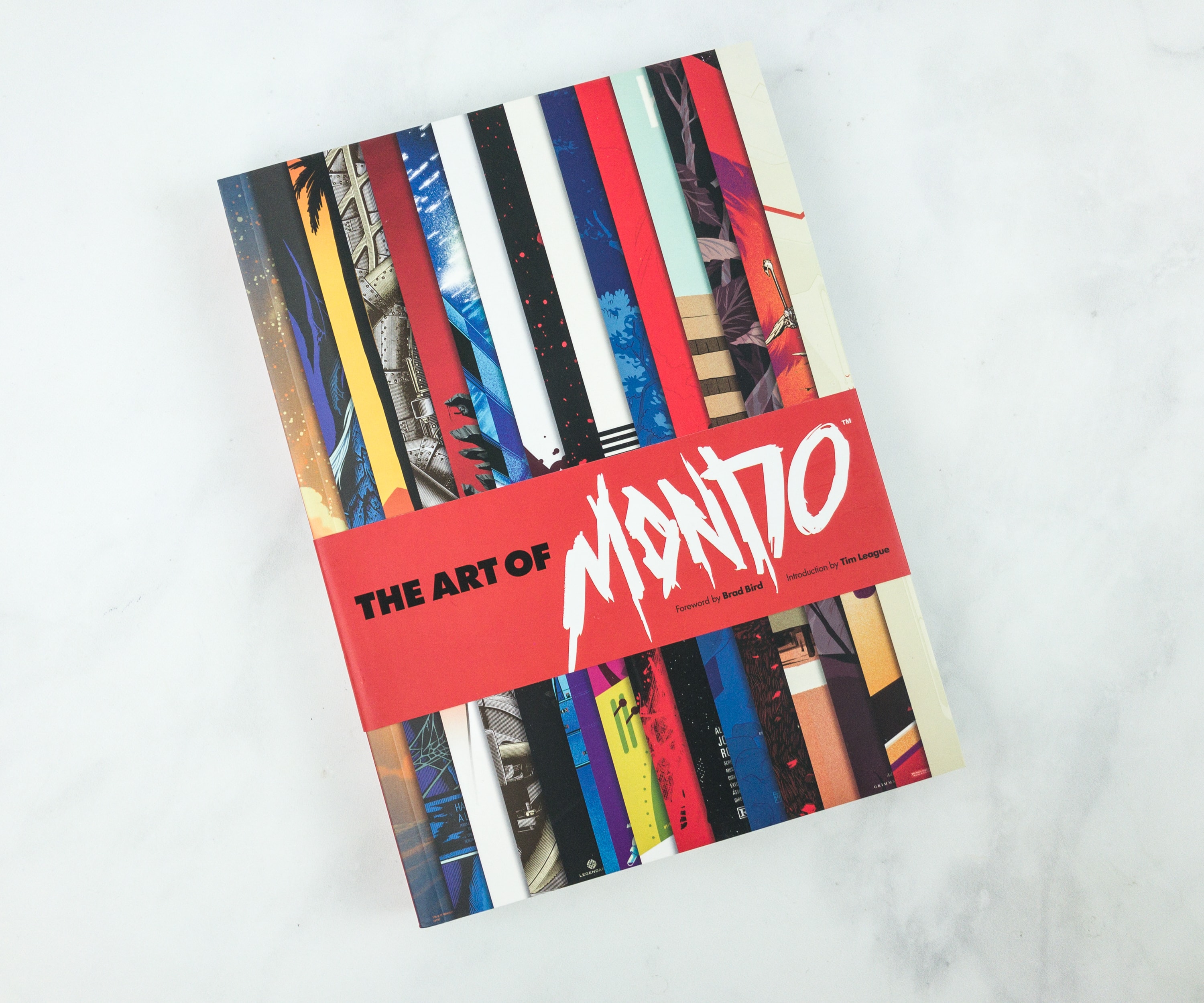 The Art Of Mondo Book ($50.98) This book contains highly recognized art in one deluxe volume. It showcases the incredible creativity of a variety of studio artists with different styles but is united by one guiding principle: a limitless passion for their subject matter.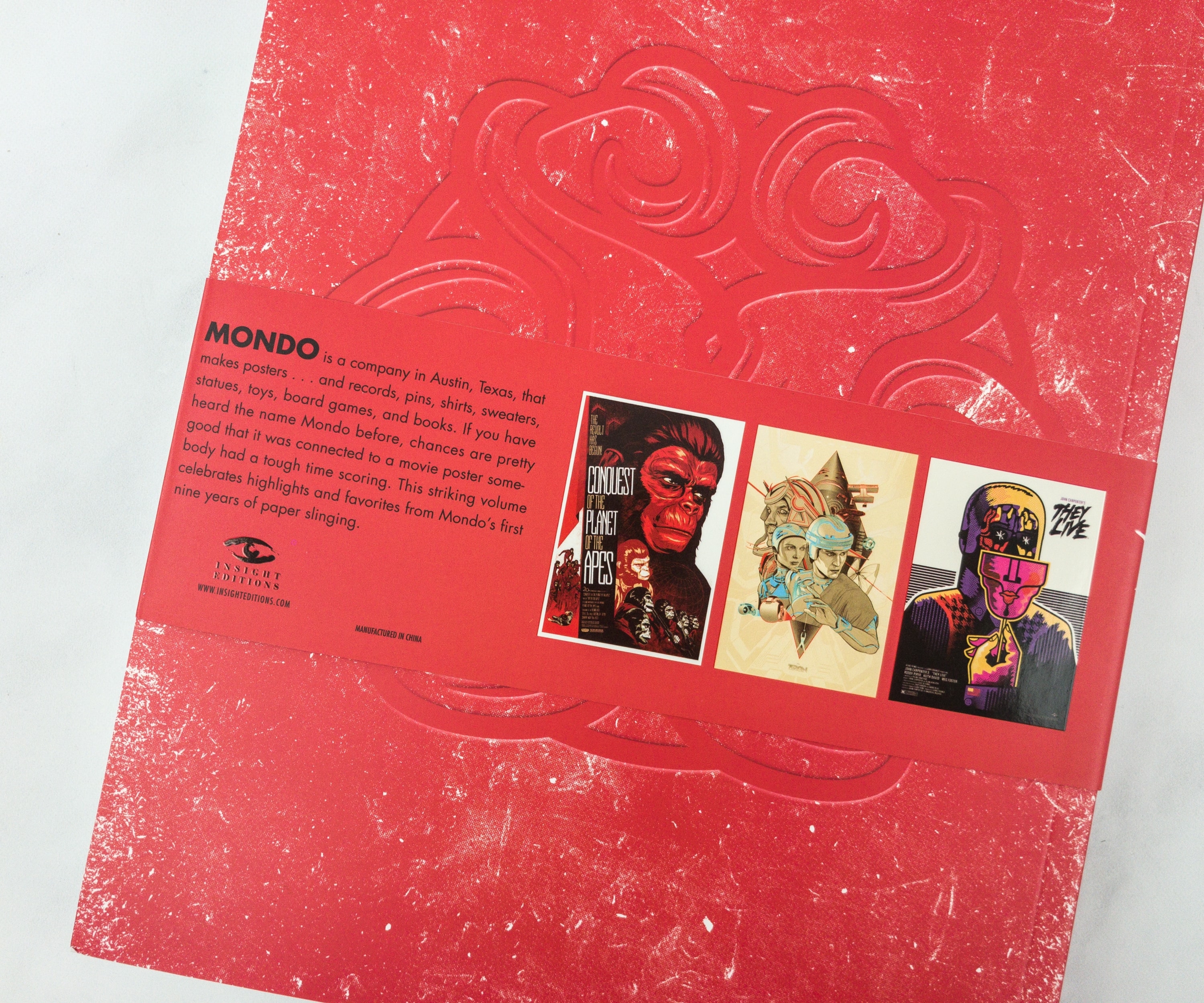 Printed at the back is a brief history about Mondo company and how they came up with this striking volume of a variety of highlights and favorites from Mondo's first nine years of paper slinging.
Featured on this page is the original Star Wars trilogy: Star Wars, The Empire Strikes Back, and Return of the Jedi!
Here are two classic movies that are considered to be one of the best films ever made in the 21st century. The Lord of the Rings: The Two Towers and PTA There Will Be Blood!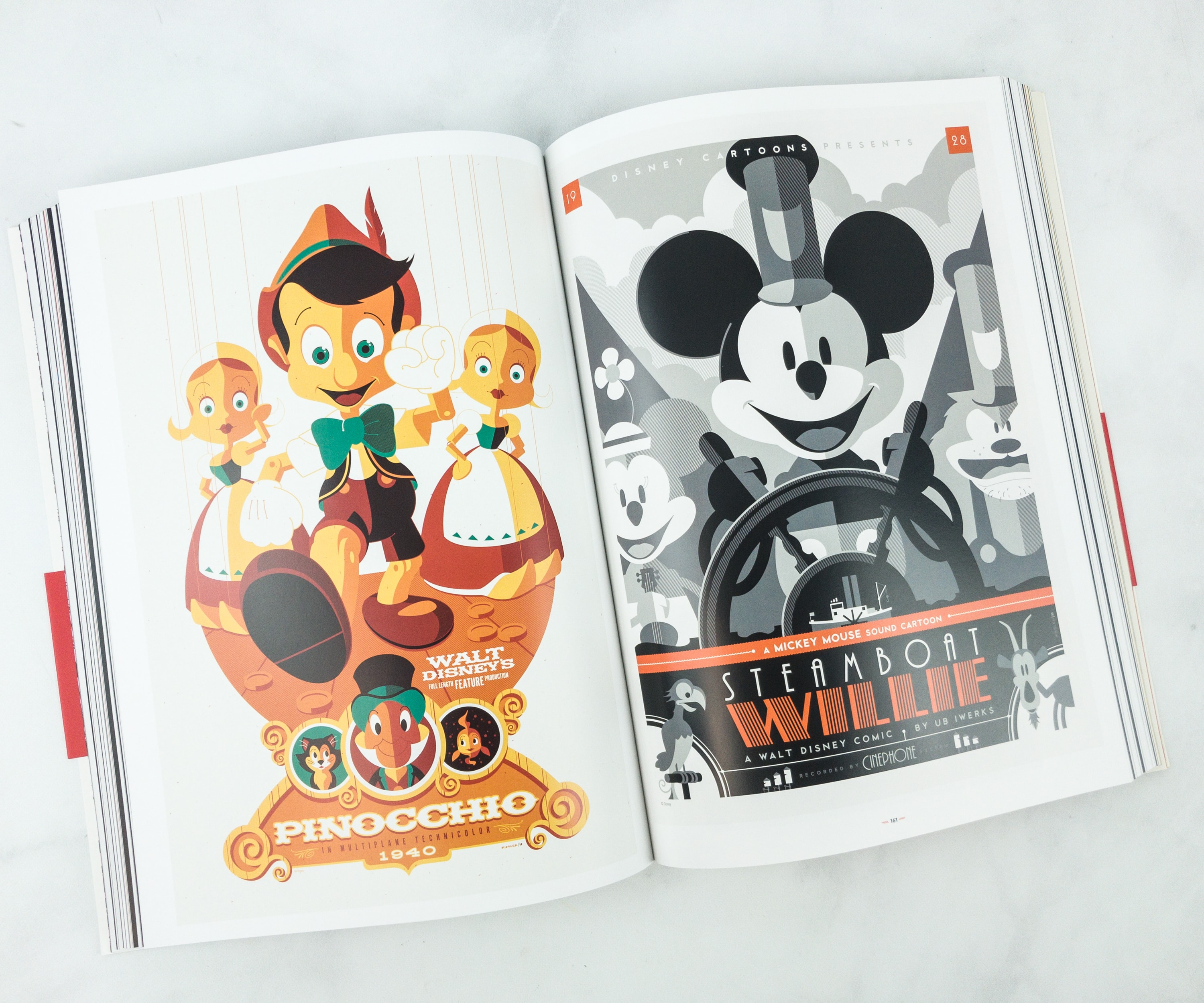 The book also got a pair of vintage movies from Walt Disney: Pinocchio and Mickey Mouse's – Steamboat Willie.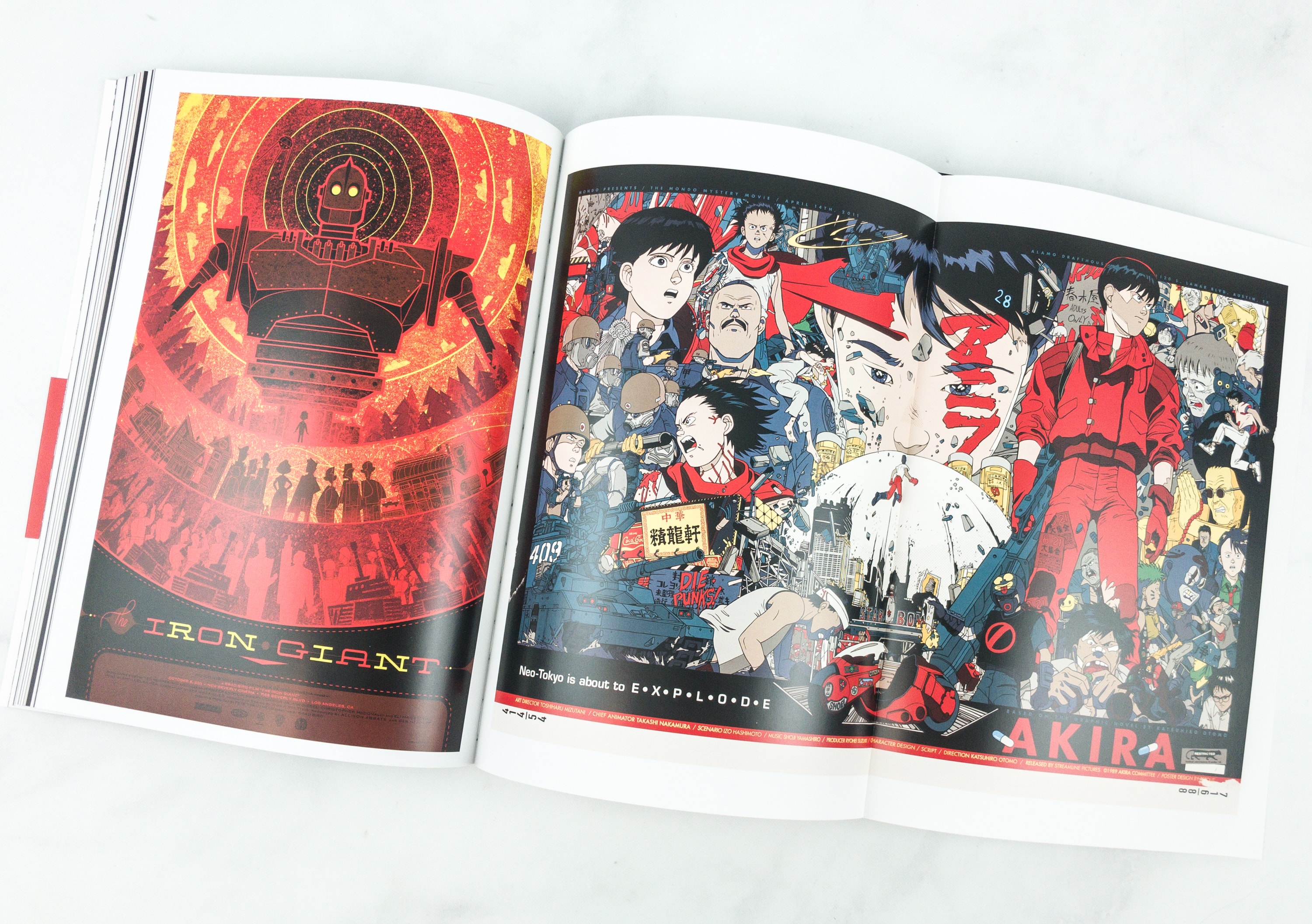 I find it so nostalgic to see this Iron Giant poster. It's one of the animated movies that really touched my heart.
I'm not really clear on how this is a Geek Fuel exclusive
We got another outstanding curation of exclusive items and collectibles in this quarter's Geek Fuel – Winter Box. My kids and I really loved everything, but if I have to choose a favorite it would be the book! It made me happy looking at all the featured posters, and some of it even made me nostalgic. It's a keeper for any geek or animated movie enthusiast. My husband's faves? MotU all the way!  And we both love the canvases we get in this subscription. The quarterly waiting is definitely worth it and I am already looking forward to more fun and exciting geeky items in our next box!
What do you think of this month's Geek Fuel box?