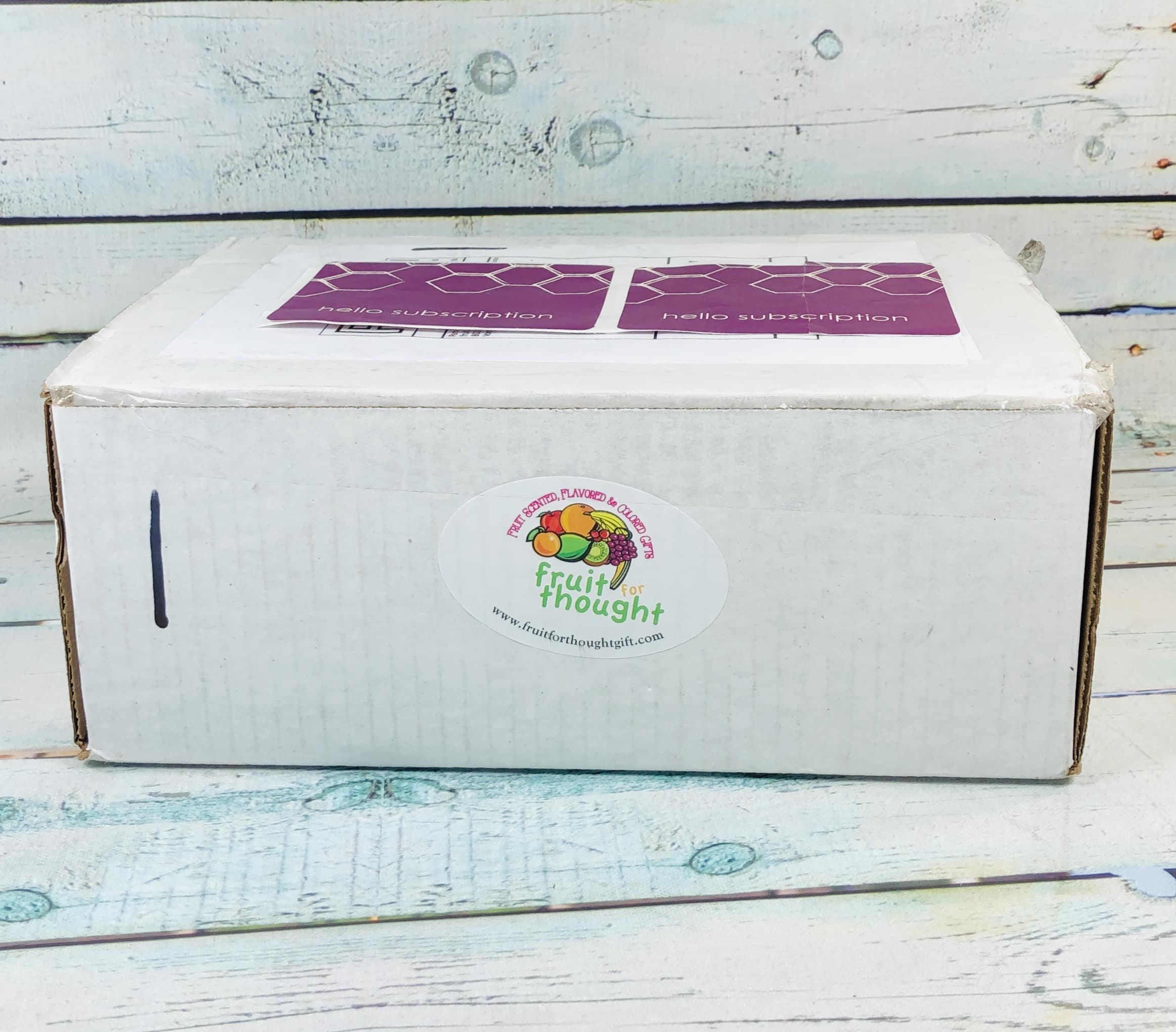 Fruit For Thought is a monthly subscription box that brings cute gift items that follow a vegetable or fruit theme. You'll get an assortment of items like jewelry, bath and body products, stationery, yummy goodies, home accessories, and a lot more. Sign up by the 16th to get the current month's box!
Imagine opening a box and smelling a fruity scent, tasting fruity treats and unwrapping beautifully presented gifts. Our items are curated based on their fruity colors to help create a sensory experience with each unboxing. We choose a new fruit (or sometimes vegetable) theme each month, and we take pride in finding unusual gifts.
The items are neatly wrapped in a orange tissue paper with a beautiful ribbon and a brightly colored sticker. What an adorable presentation!
DEAL: Save 20% on your first month! Use coupon code HELLO20.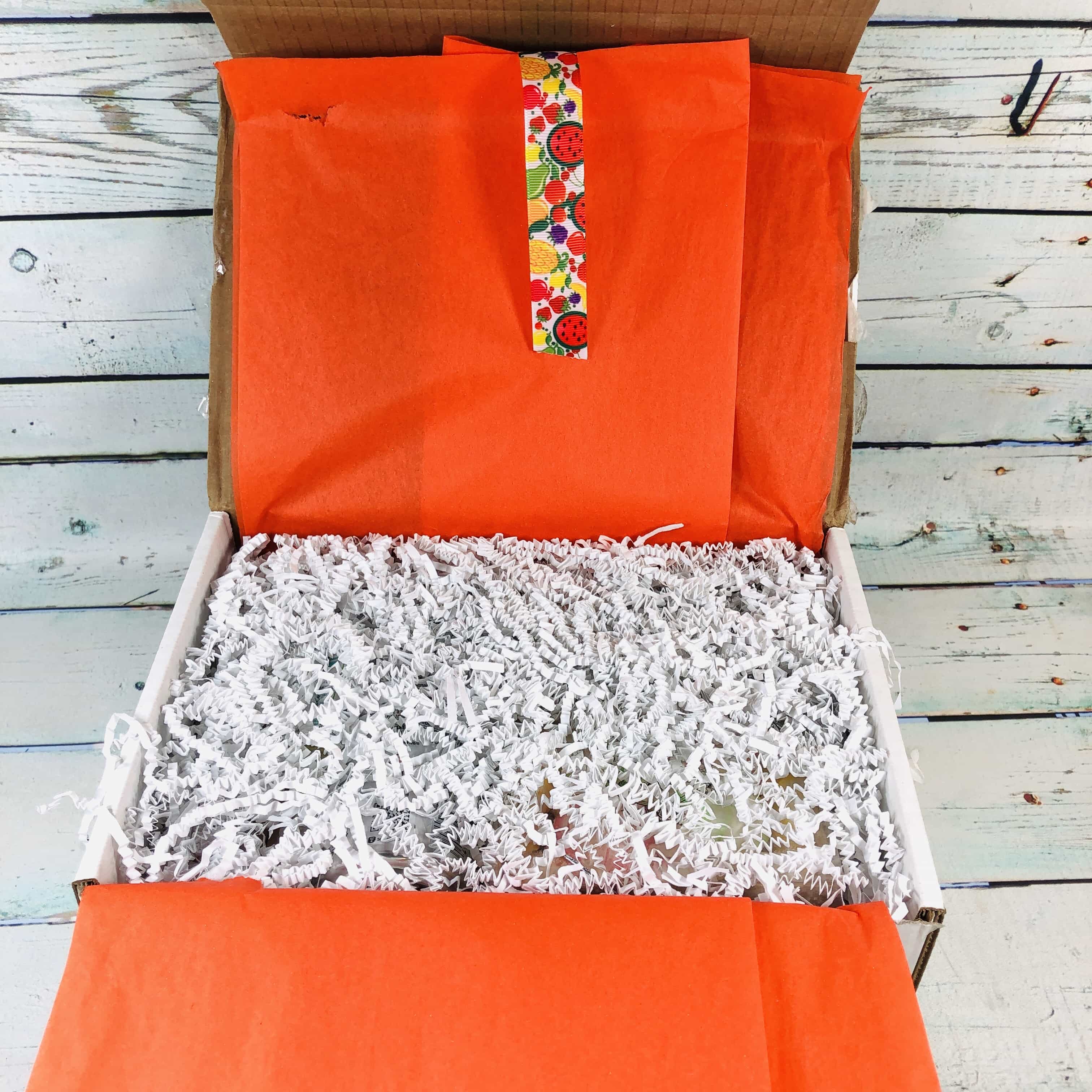 My items were snuggled into white squiggles.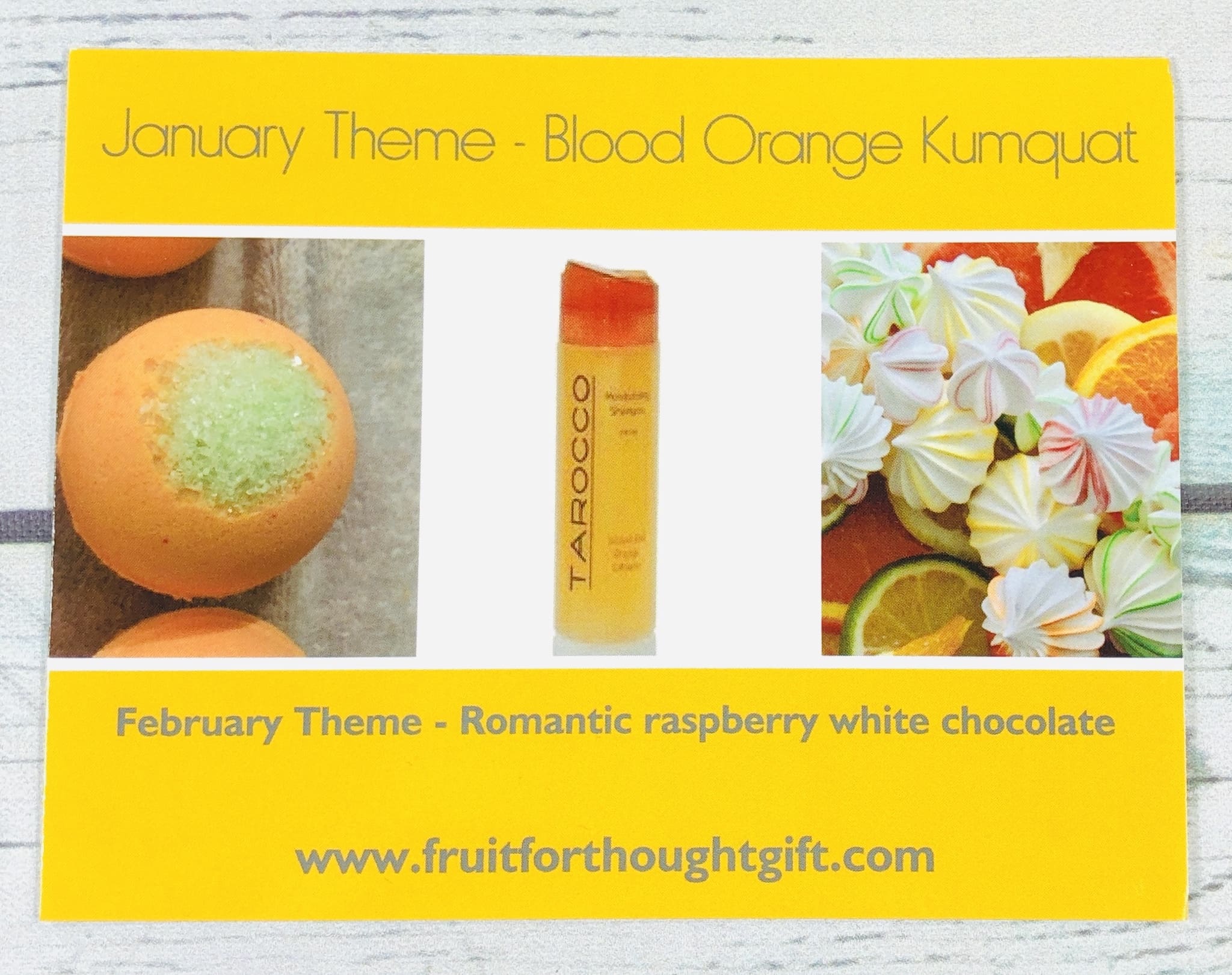 The theme for the January 2019 is Blood Orange Kumquat. The info card announced February's theme: Raspberry White Chocolate!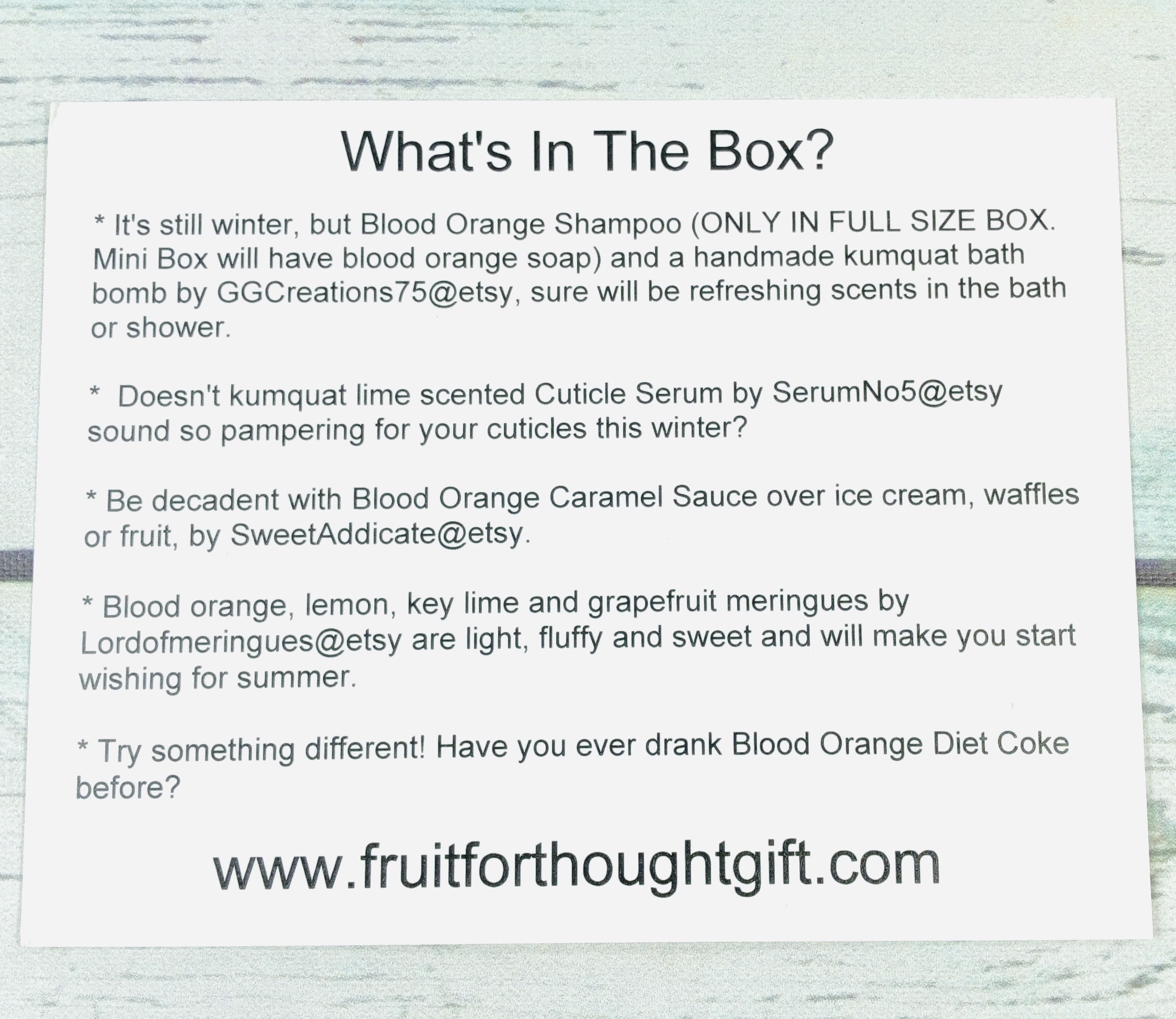 The information card has the list of items included in the box. There are two versions available: The Full Sized Box ($44.99 plus shipping) or the Mini ($31.99 plus shipping). Shipping is free if you sign up for a 6 month subscription to the Full Sized box. I am reviewing the Full Sized box.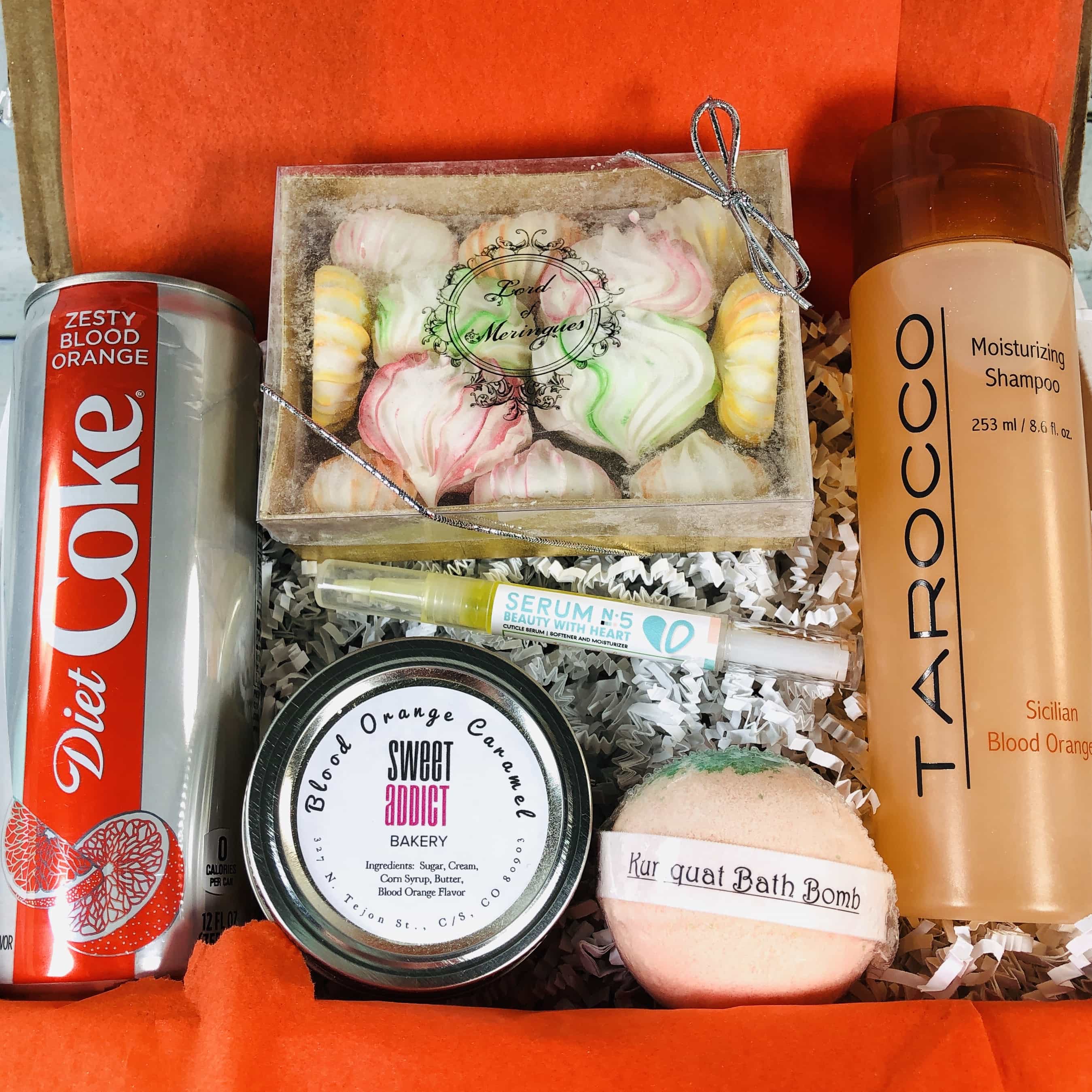 Oohh, looking zesty!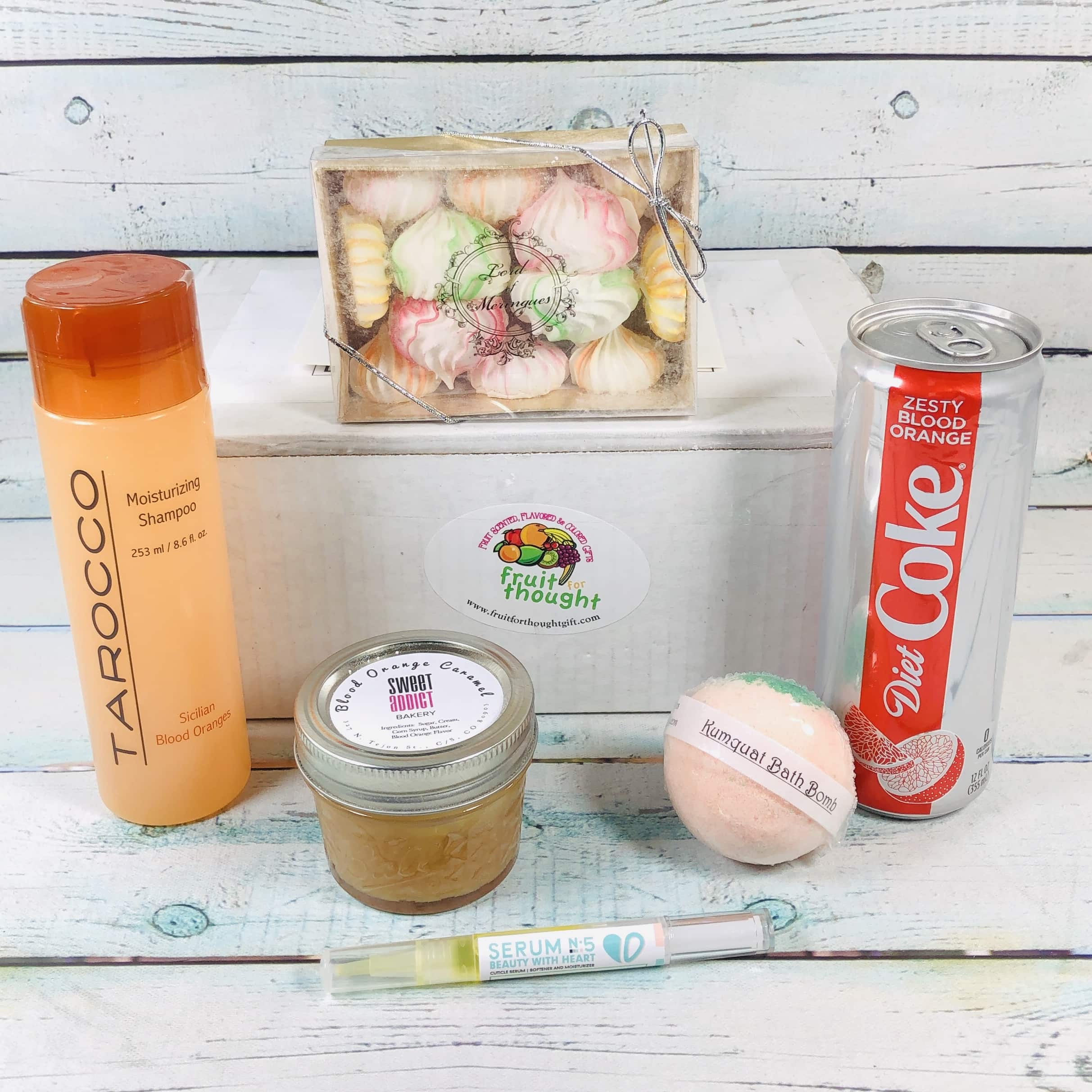 All the goodies in the box!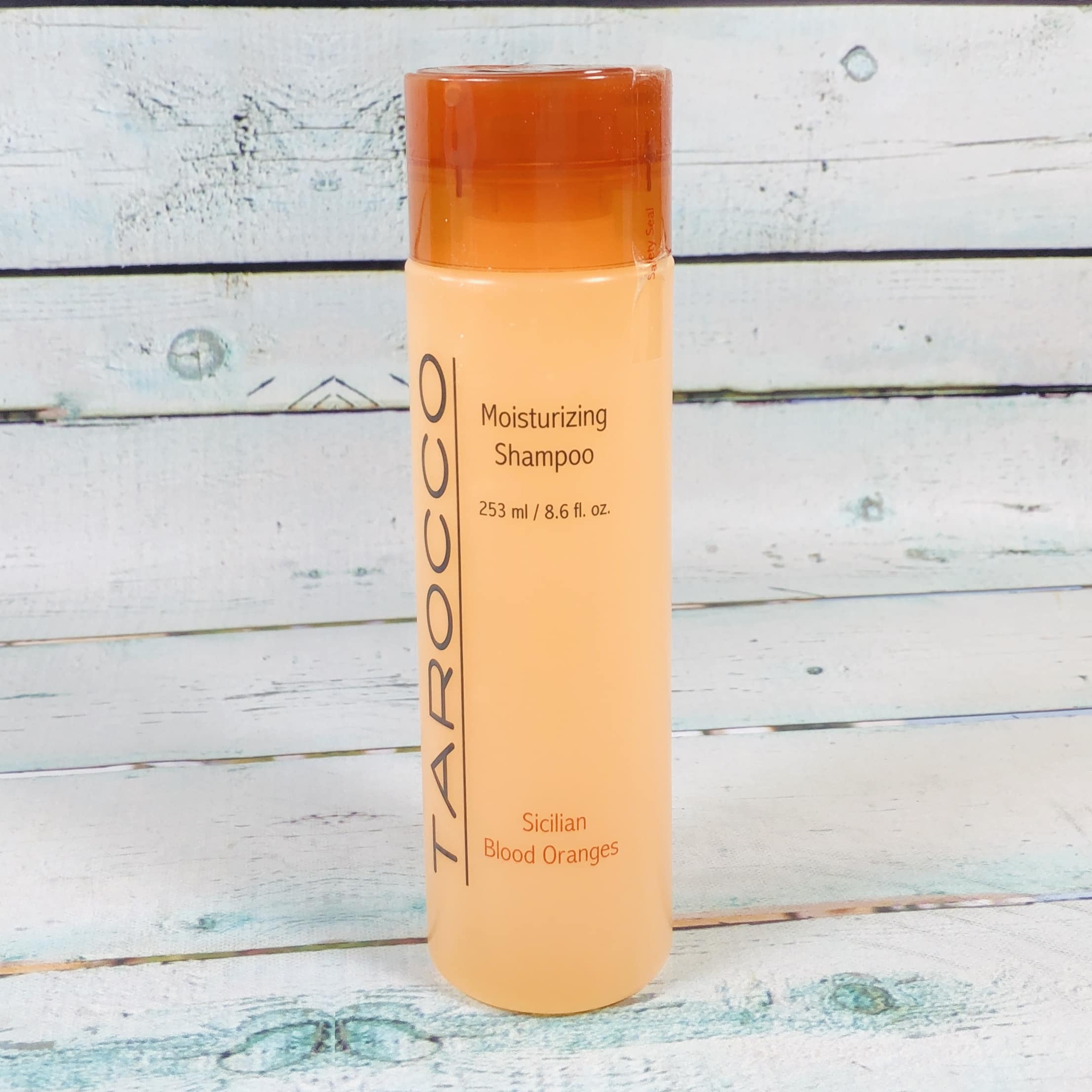 Tarocco Moisturizing Shampoo in Sicilian Blood Oranges ($17.10) Although this shampoo says it is moisturizing, I had a different experience with it. I will start by saying it does smell very good!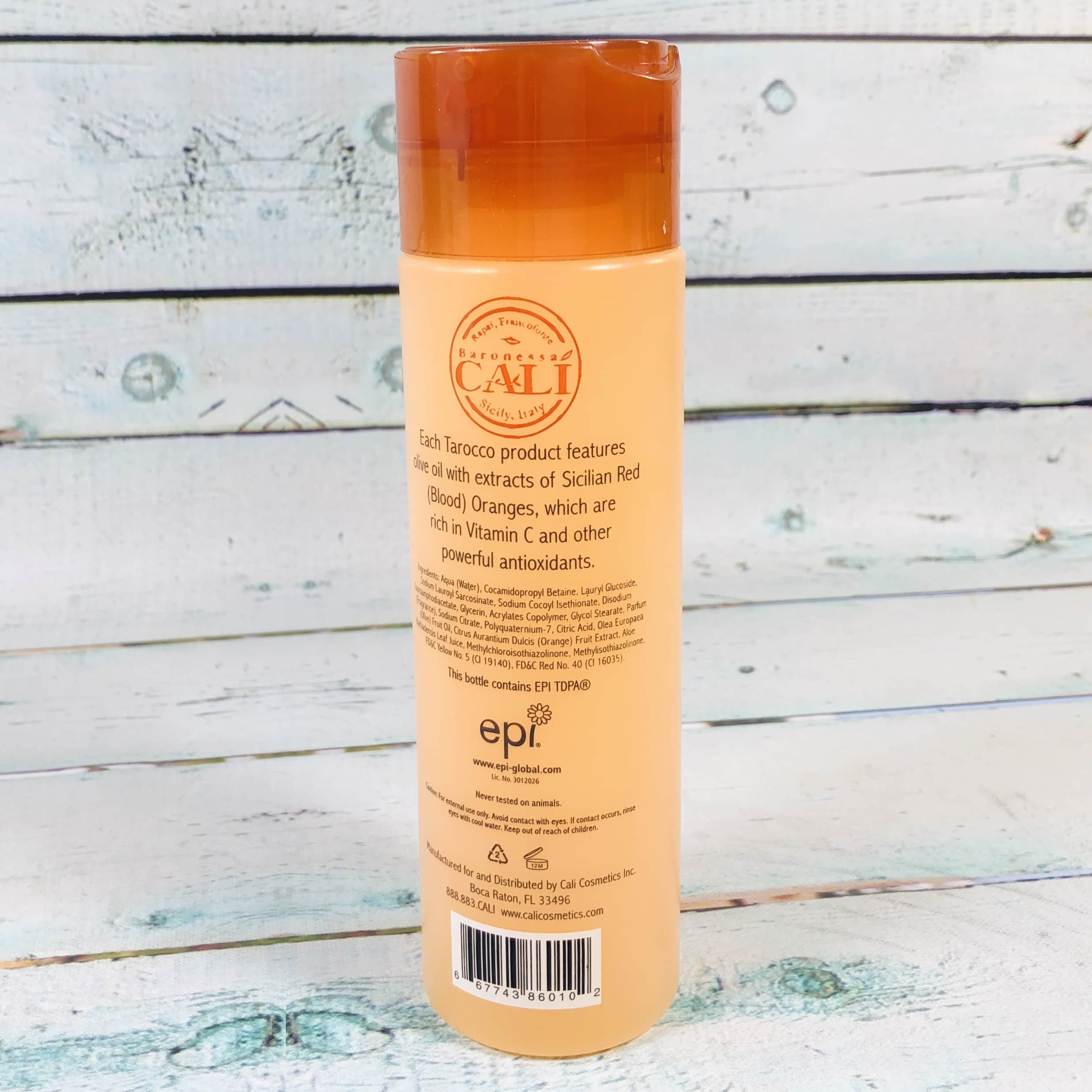 I used it in the shower and found that I had a hard time running my hands through my hair to reach my scalp, which is not a problem I would usually encounter with a softening shampoo (for the record, I have very fine hair so it's not like I have a huge head of hair to work through). After rinsing my hair felt like straw so I used my regular conditioner. I thought my hair had decent body afterwards. I also used this as a shower gel but will probably put it to use as a hand soap instead.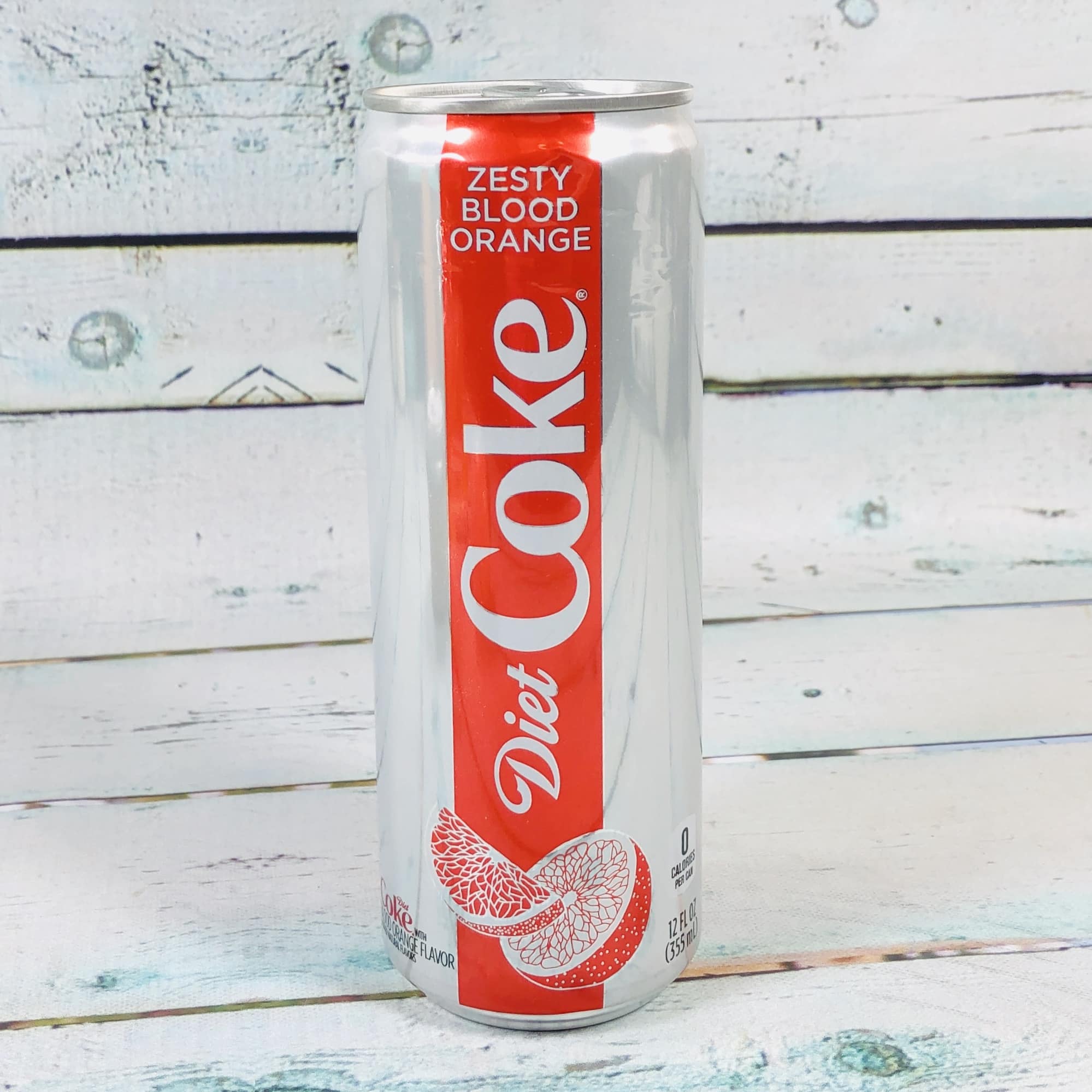 Zesty Blood Orange Diet Coke ($1.86) While I applaud Fruit For Thought for sticking with the theme, I am not a Diet Coke drinker and so I will pass this along to someone who will appreciate it more than I. It has zero calories and is sweetened with aspartame.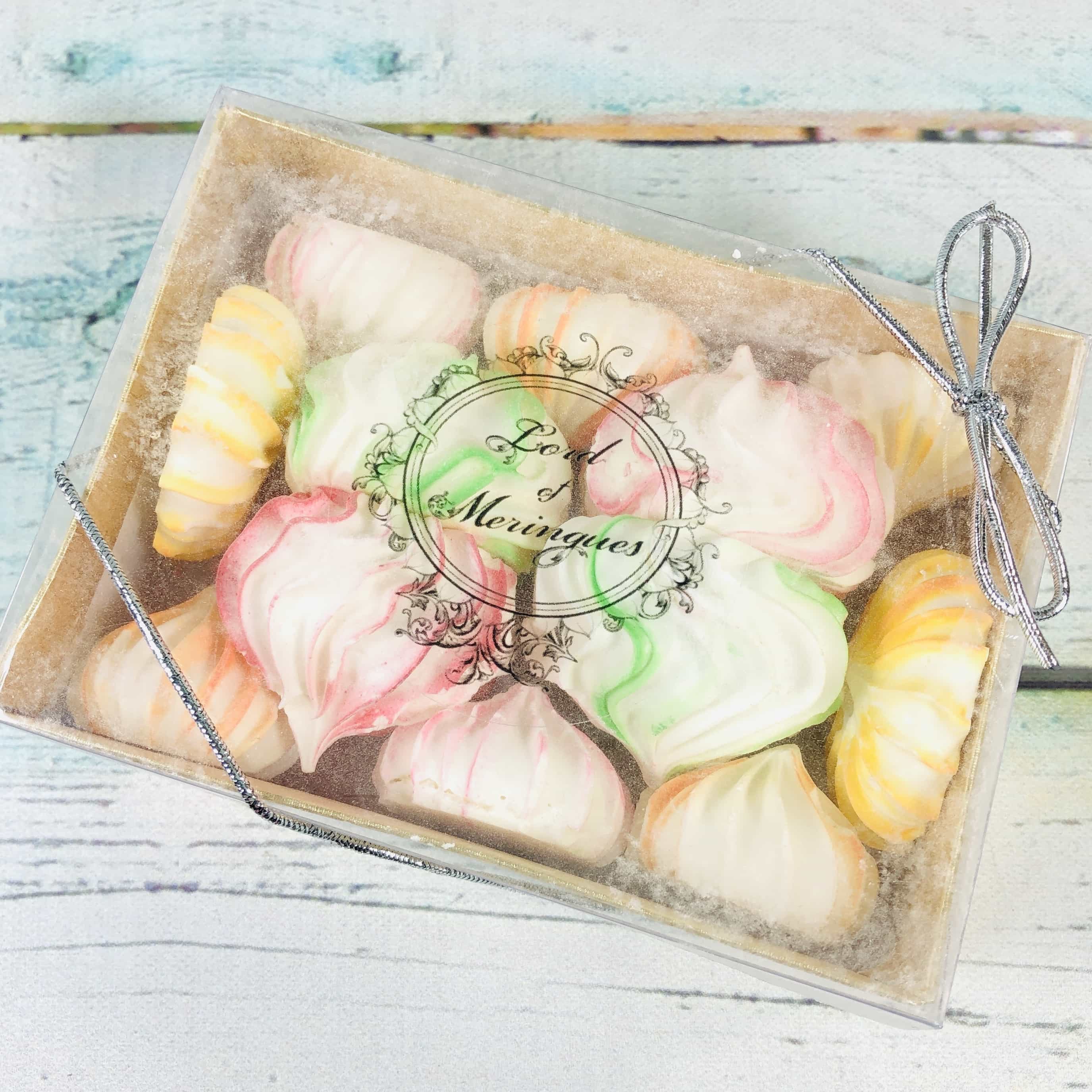 Lord Of Meringues Citrus Gift Box ($9) features 4 different citrus flavored meringues.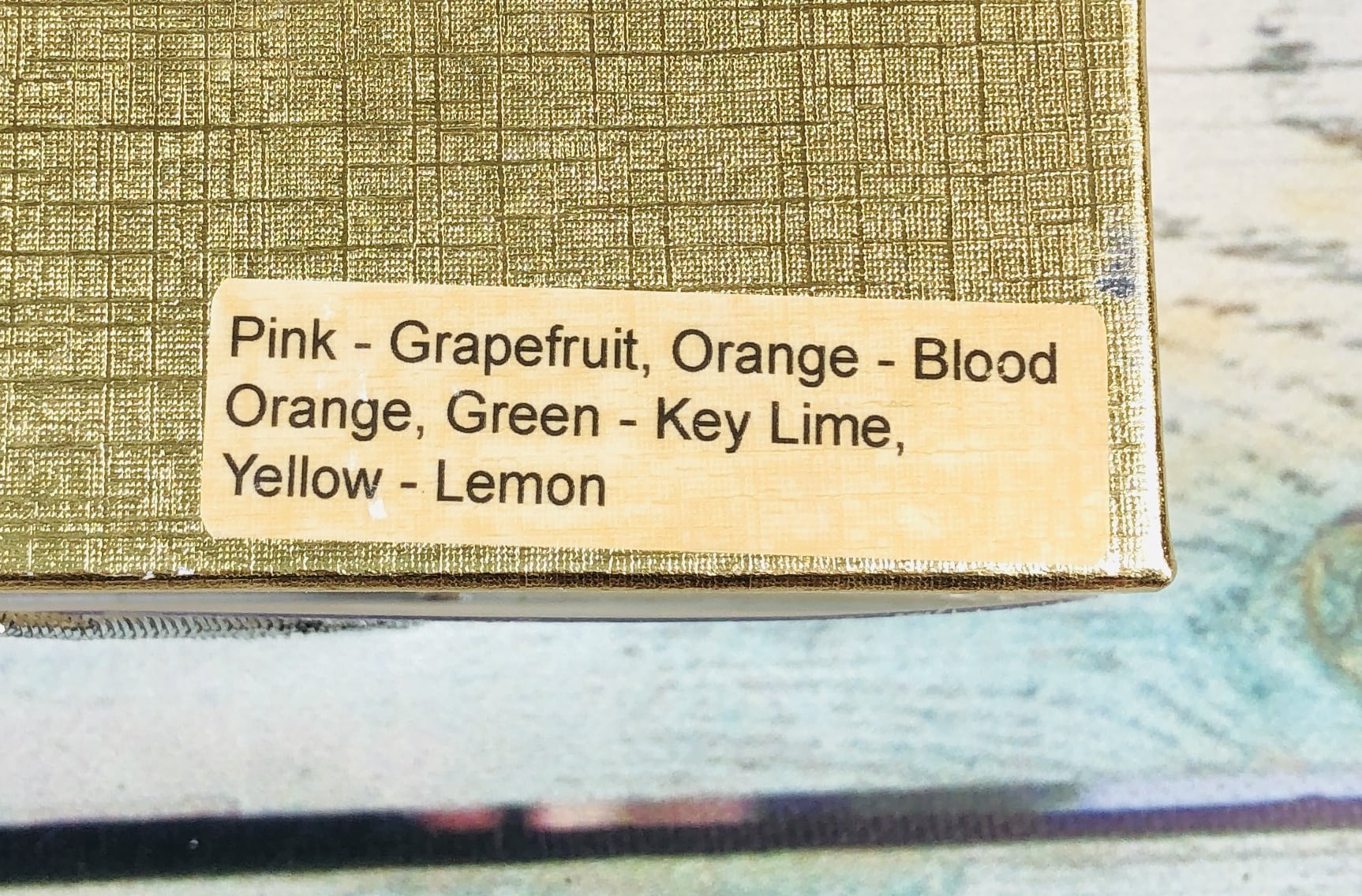 There was a key on the back, but I couldn't find a list of ingredients in the box or on the website.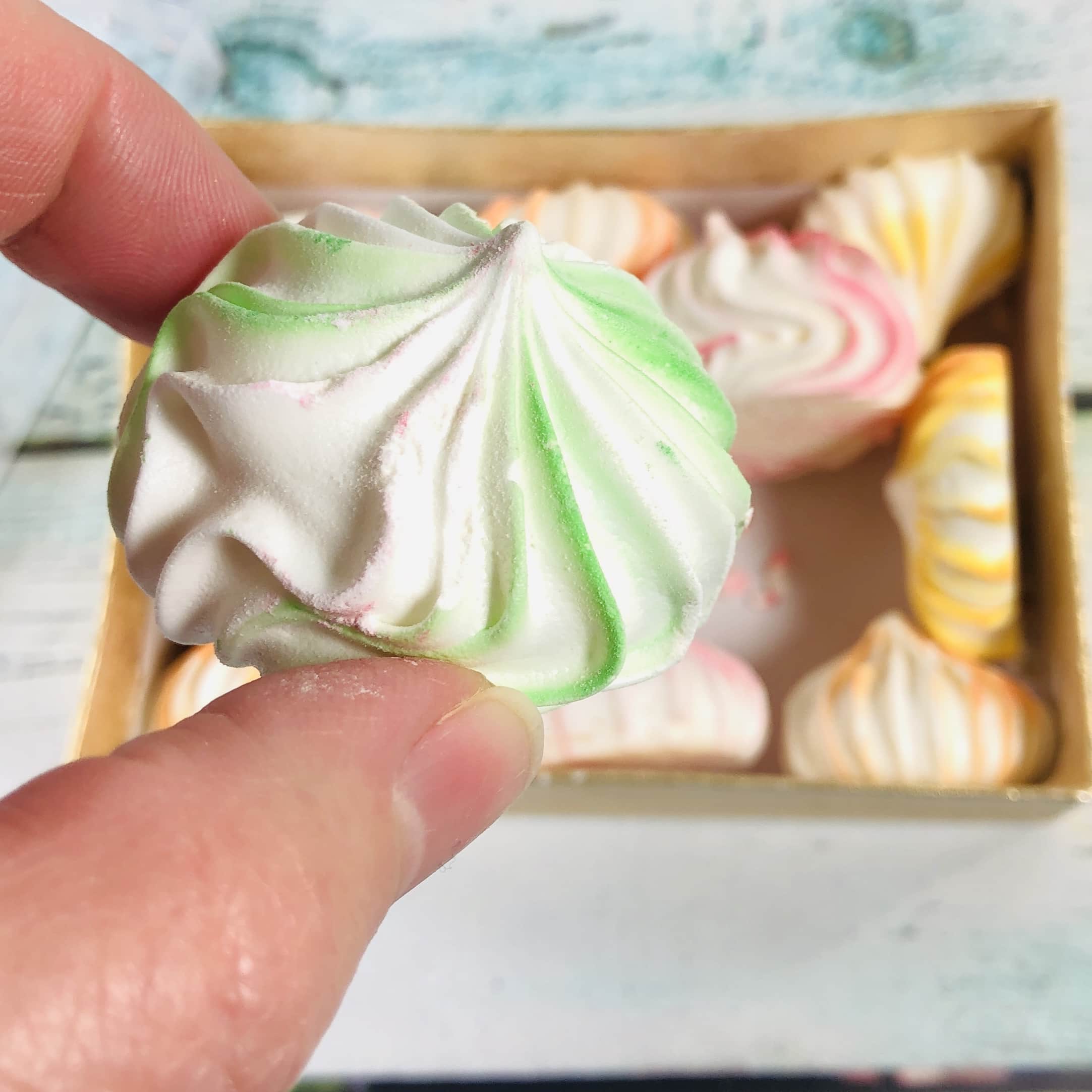 Here's Key Lime. I think grapefruit and lemon were my favorite, but these were extremely sweet and sugary, so maybe don't try them all at once, like I did.
Kumquat Bath Bomb ($3.50) I grew up eating kumquats – just stick the whole fruit in your mouth and chew it all up at once. The skin is sweet while the inside is very tart. As for this bath bomb, stick it in your tub, not your mouth! What do you think the green sprinkles on top are made of? Sugar, salt? Not tasting it, but it smells so good!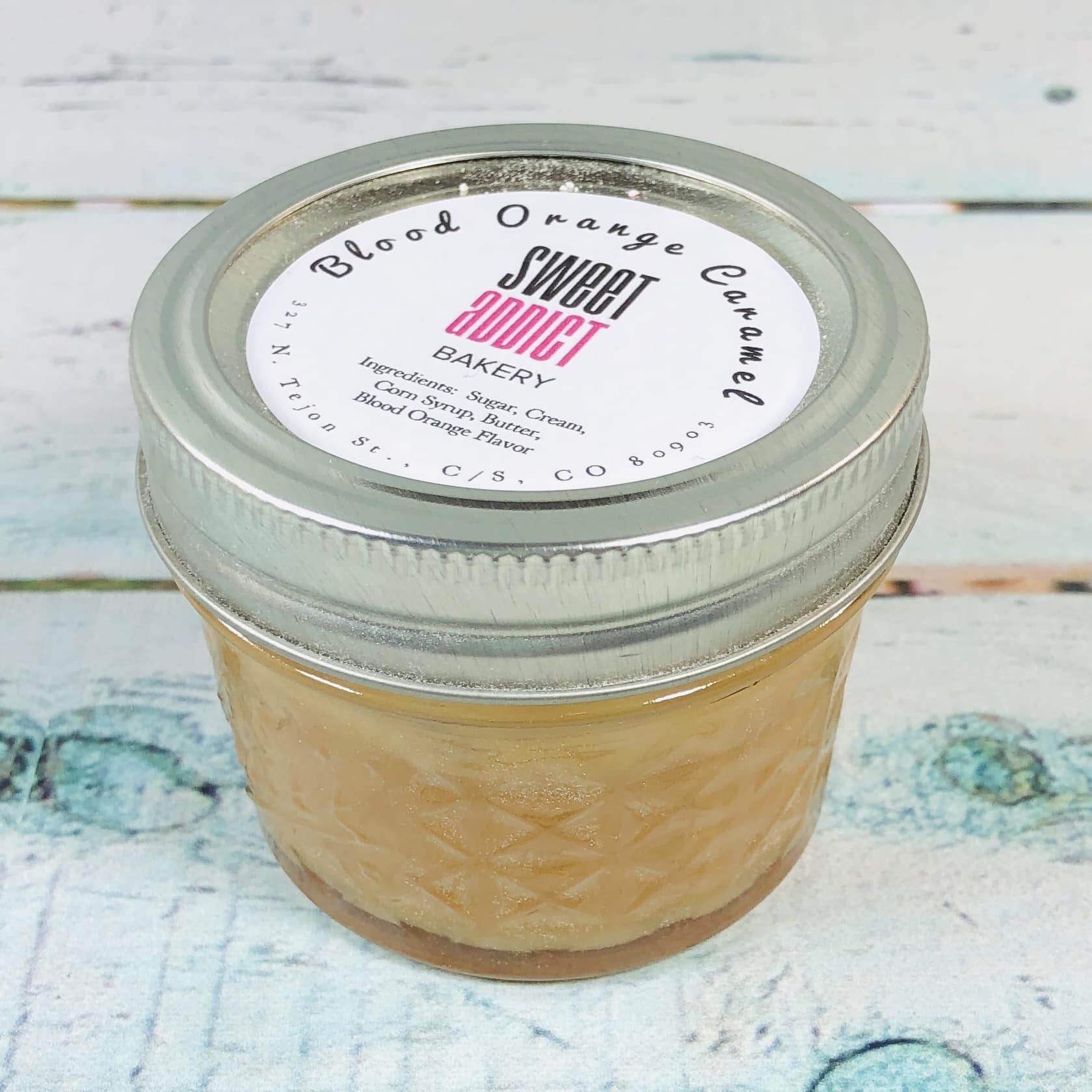 Sweet Addict Bakery Blood Orange Caramel Sauce ($5) I have never heard of blood orange caramel, what an interesting combo!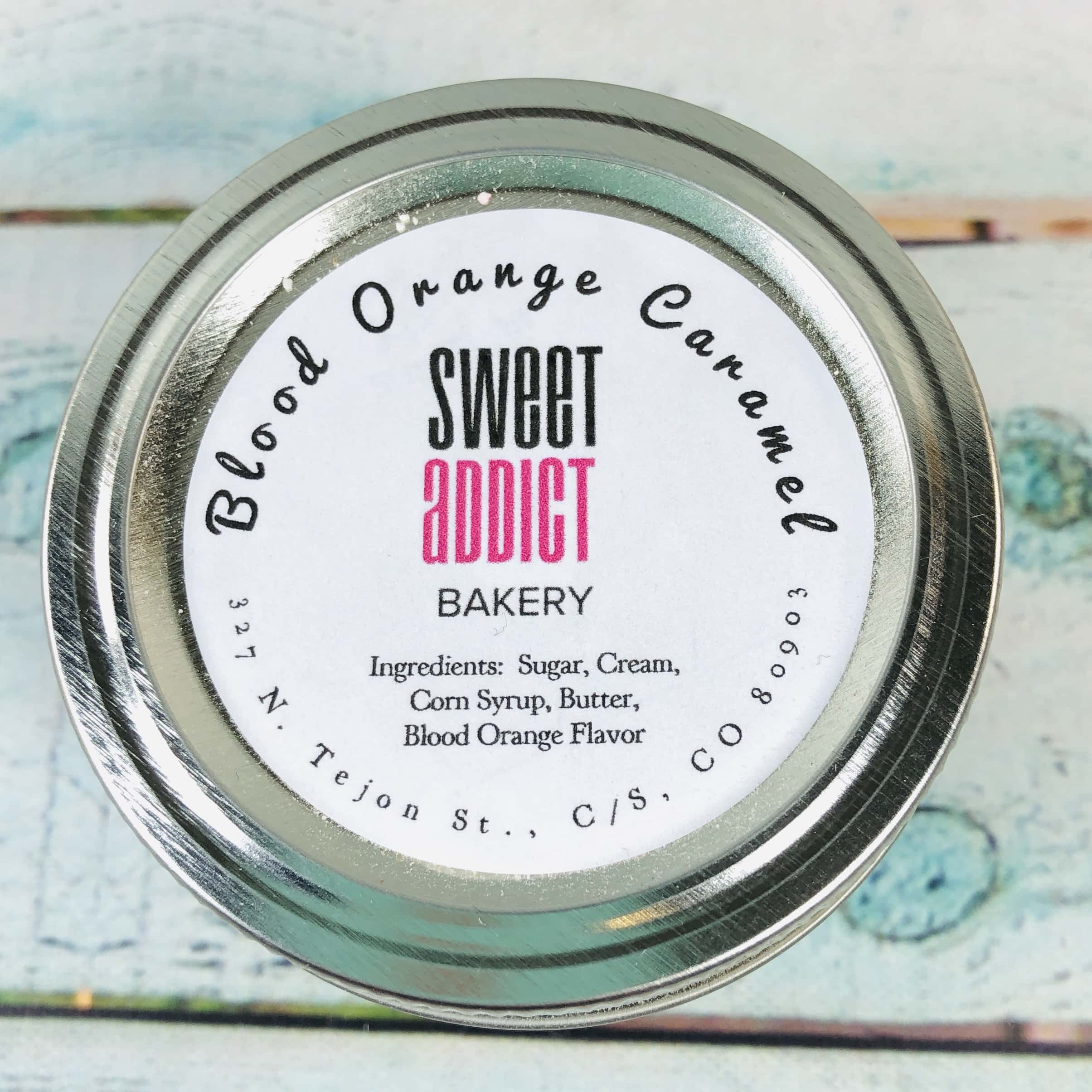 Looks like the ingredients are pretty simple, or short and sweet!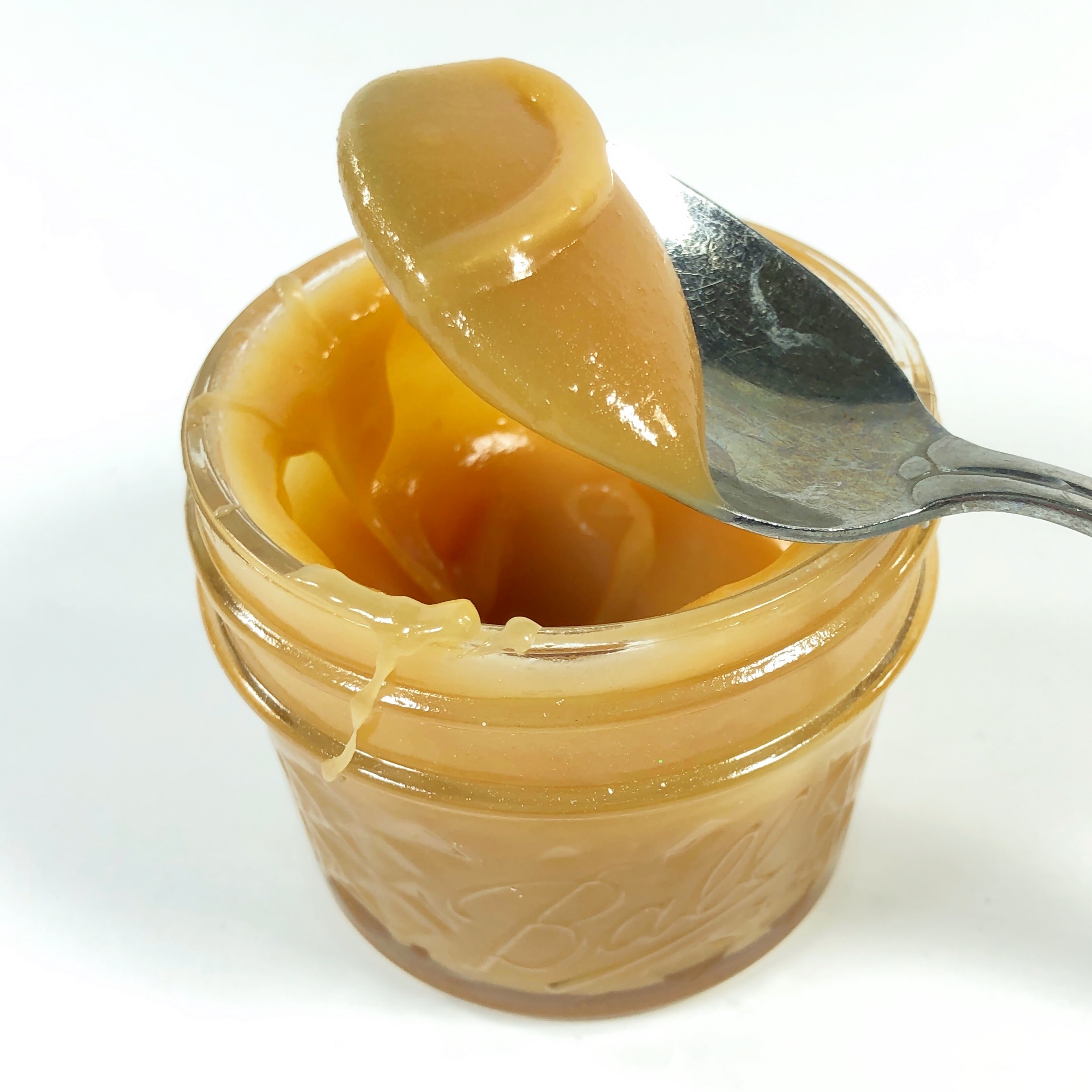 Be careful when opening, it is a classic Ball canning jar and caramel was everywhere! It was very good and sweet, just as you might expect. You can warm it up and place on ice cream, or sandwich it between oatmeal cookies, top waffles or pancakes, or eat it out of the jar. I would suggest placing in the fridge after opening. I do wish there was a best by or production date on the jar.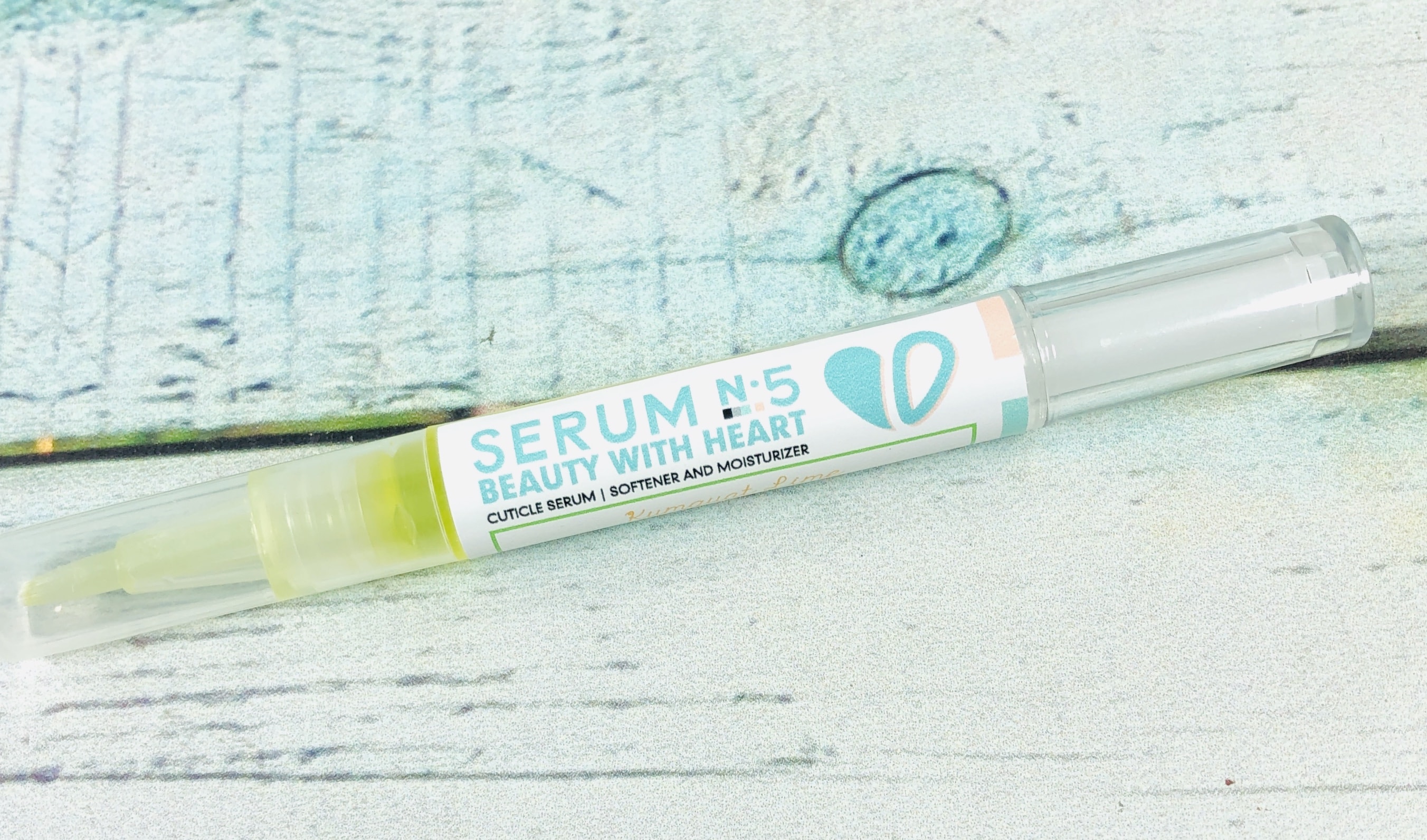 Serum No5 Cuticle Serum in Kumquat Lime ($6) Here's kumquat again, along with a hint of lime.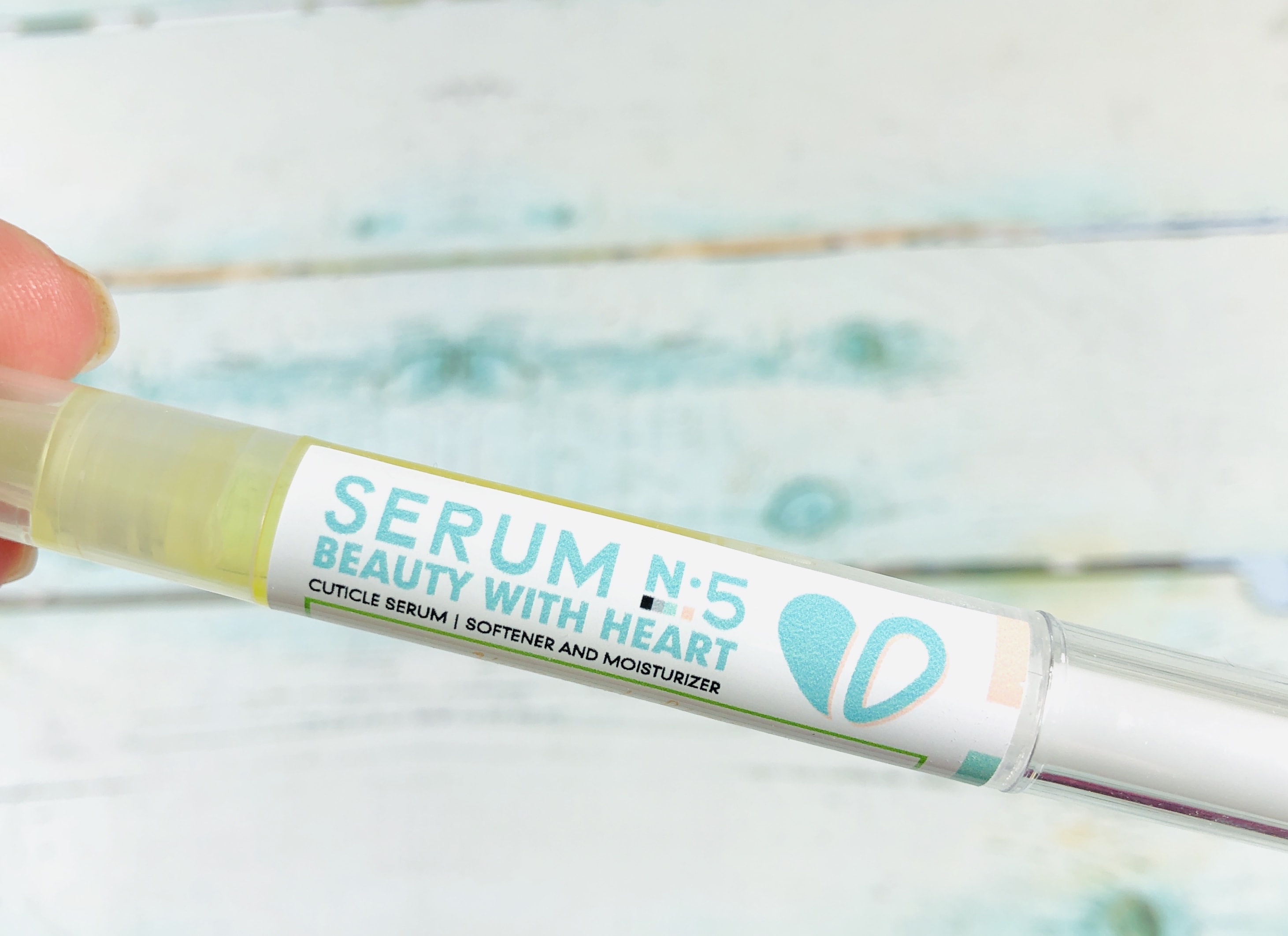 My cuticles love soaking up all of the yummy smelling oils in this product, and it rubs in nicely. I use it before bed.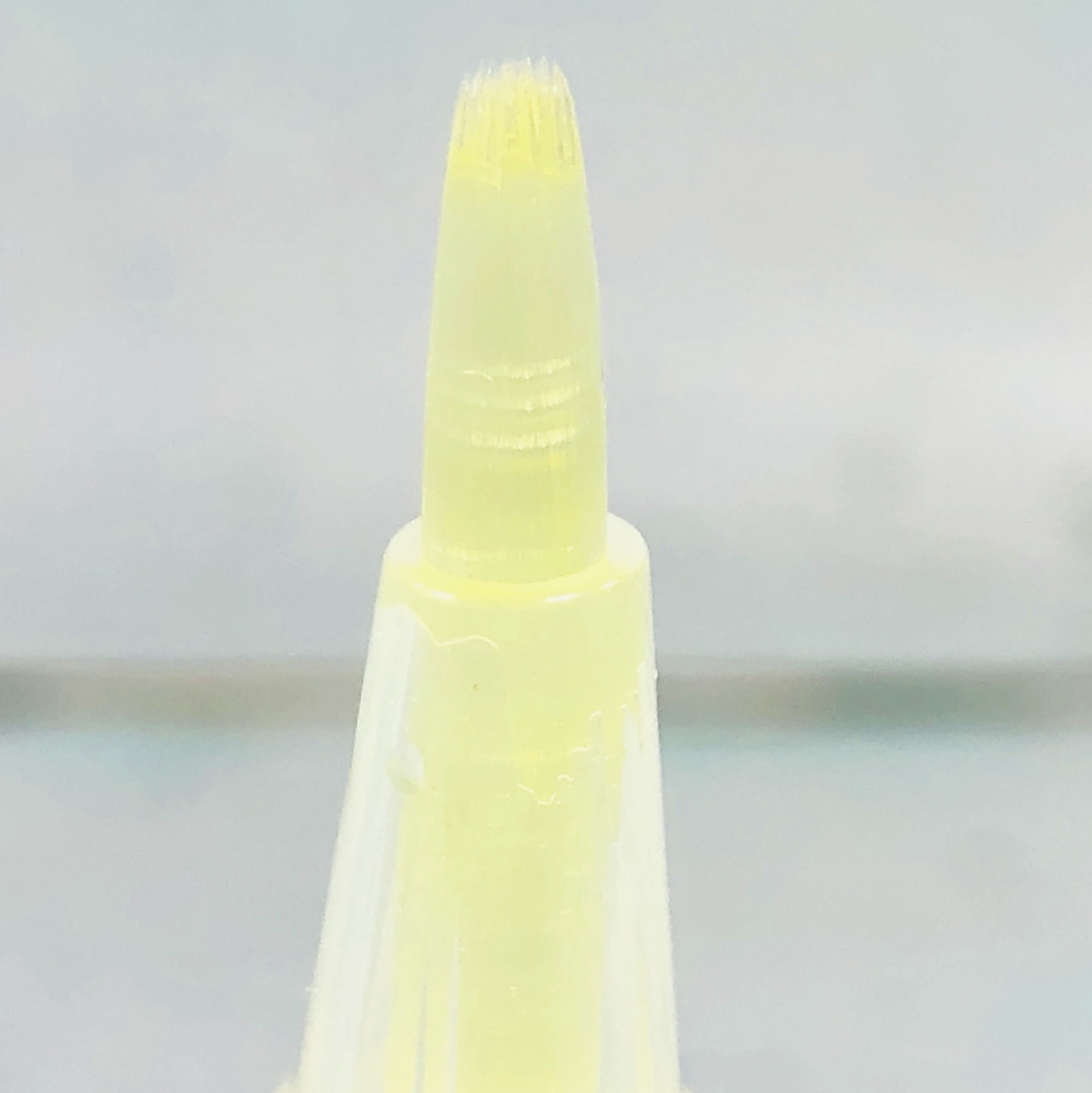 The brush tip is easy to use. Just brush it on nails, rub into the cuticles, and go over it with a lotion if you like.
I thought the theme for the January Fruit For Thought was a cute one, since citrus fruits peak in winter. I think this subscription box is good for those who are up for trying anything, with this month's products mostly for the inside or outside of the body. My favorite item was the cuticle oil, since my nails are always dry around this time of year. The value for this box was around $42.46, which is less than the price paid for the box plus shipping. One way to look at it is that I didn't have to pay individual shipping costs from each of the vendors, but I do wish the products were either of slightly better value/quality, or maybe one more nice item (not filler) would push this box over into a better value. I did notice that this box is now on sale in the Fruit For Thought online gift shop for $25 if you add it on to your subscription.
What did you think of the Fruit For Thought box?