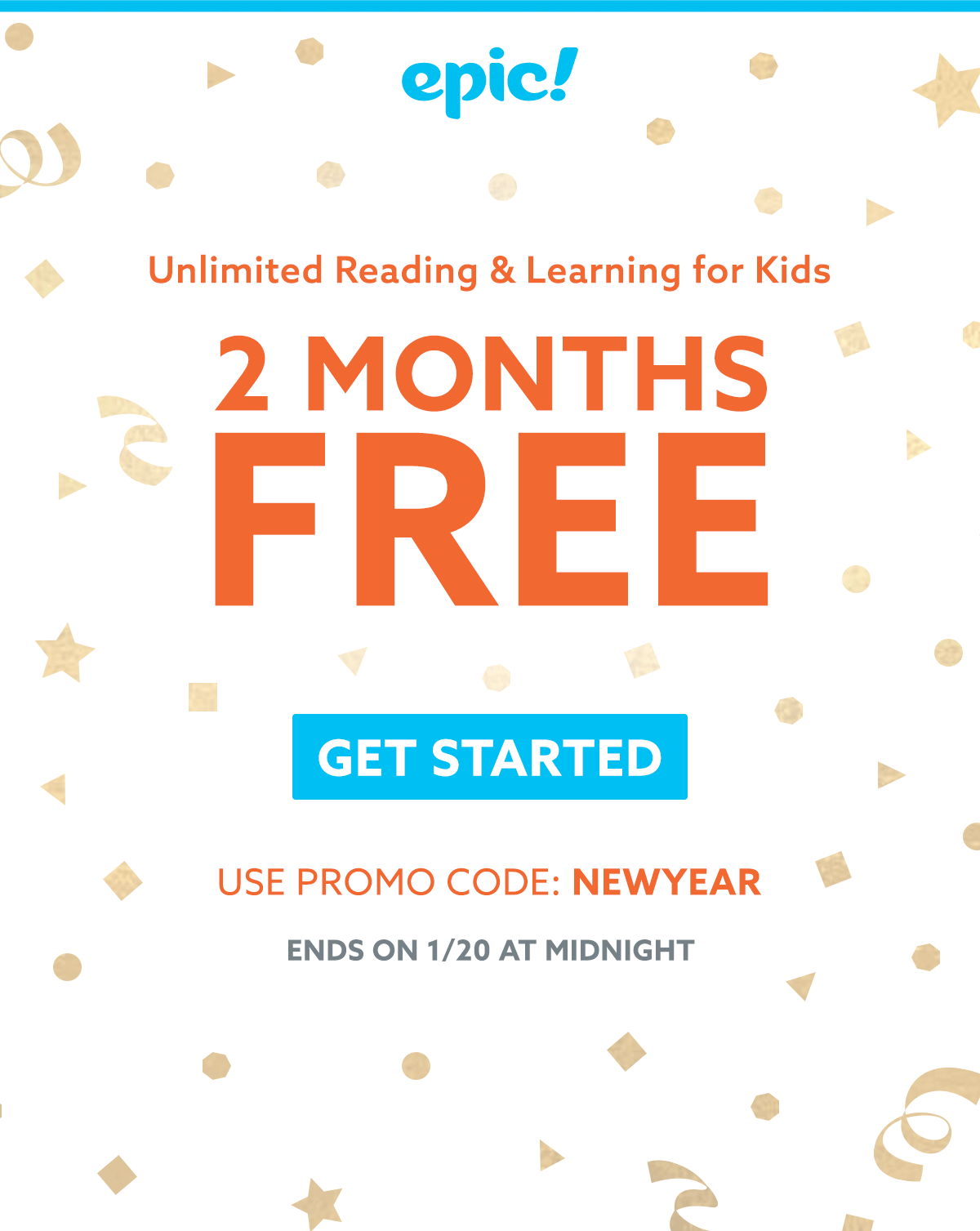 Epic! Books has a New Year sale – get 2 months FREE!
Subscribe and use the coupon code NEWYEAR or just use this link to activate! Ends 1/20 at midnight.
Epic! is a monthly digital book subscription for kids offering unlimited books for children 12 and under! The monthly cost is $7.99. Epic! is available on all iOS and Android devices and offers over 20,000 books and is totally ad-free.
Get two months of Epic! – FREE!

Epic! has no ads and offers up to 4 reader profiles per account, which is excellent for families with multiple children.  
The Epic recommendation engine generates book suggestions based on your child's interest and level.
Plus there's a badging system to help keep little readers motivated. There are NO advertisements!
Have you tried out Epic! yet? Do your kids love it as much as ours?