Elizabeth & Clarke is a premium quarterly clothing subscription box for women. They send versatile and beautiful pieces, like blouses, shirts, and other kinds of tops. Each quarter you can preview the new seasonal styles and select which ones you'd like or pick from their standard collection.
DEAL: Save 10% on your first box with coupon code CHELLO10.
When you subscribe, select 1, 2, or 3 shirts from the seasonal or Unstainable collection. They are top quality shirts designed with fashion, ability to style, and ease of care in mind. The prices are $60 for one shirt, $100 for two shirts, $120 for three shirts – so buy 2 get 1 free!
All the items included in the box are individually wrapped to protect the items. They are also wrapped in gray tissue paper.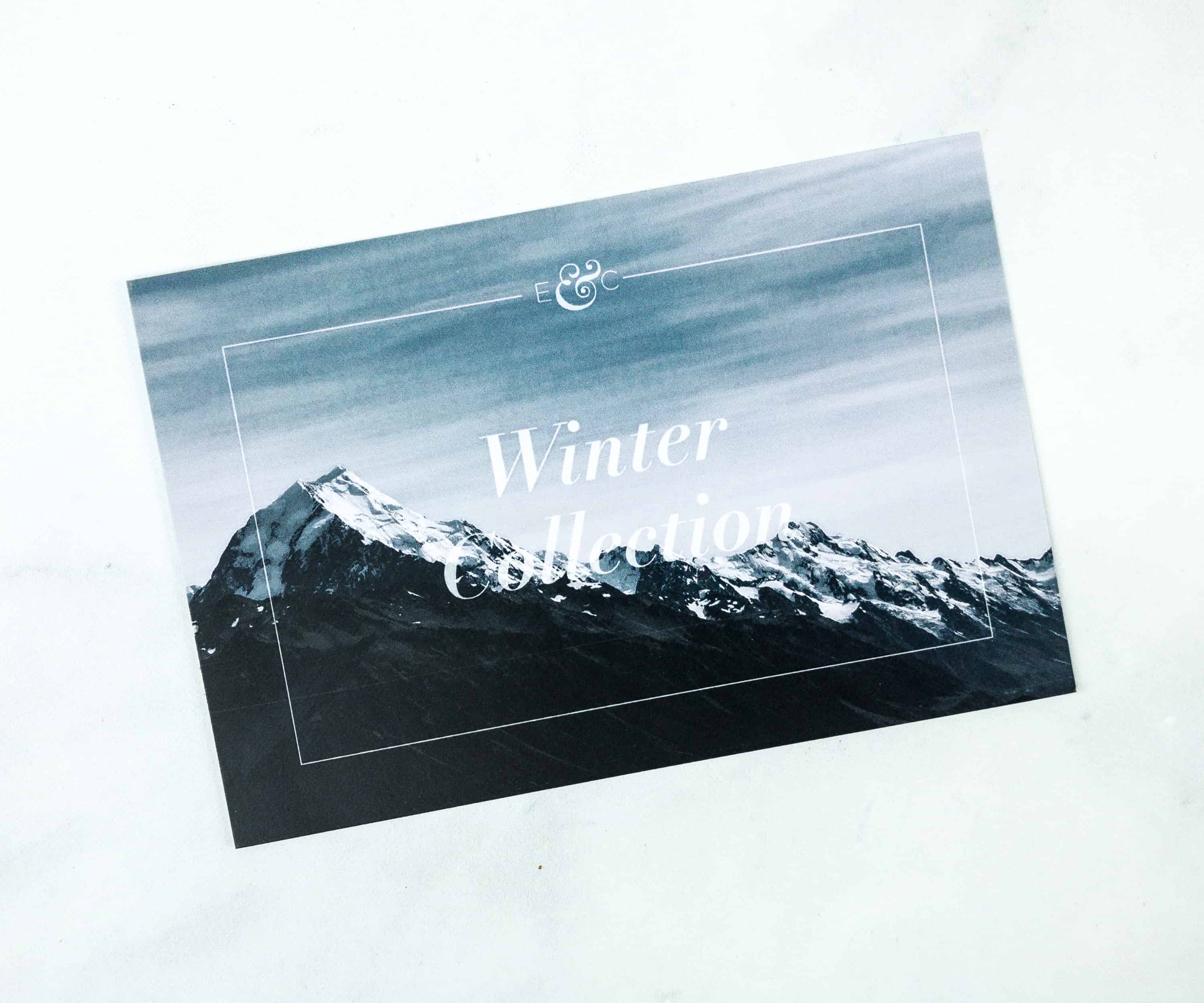 I also received a card featuring the Winter Collection. The image does feel appropriate for the season.
The information card describes each of the seasonal tops, provides the materials/fabric, as well as the laundering details.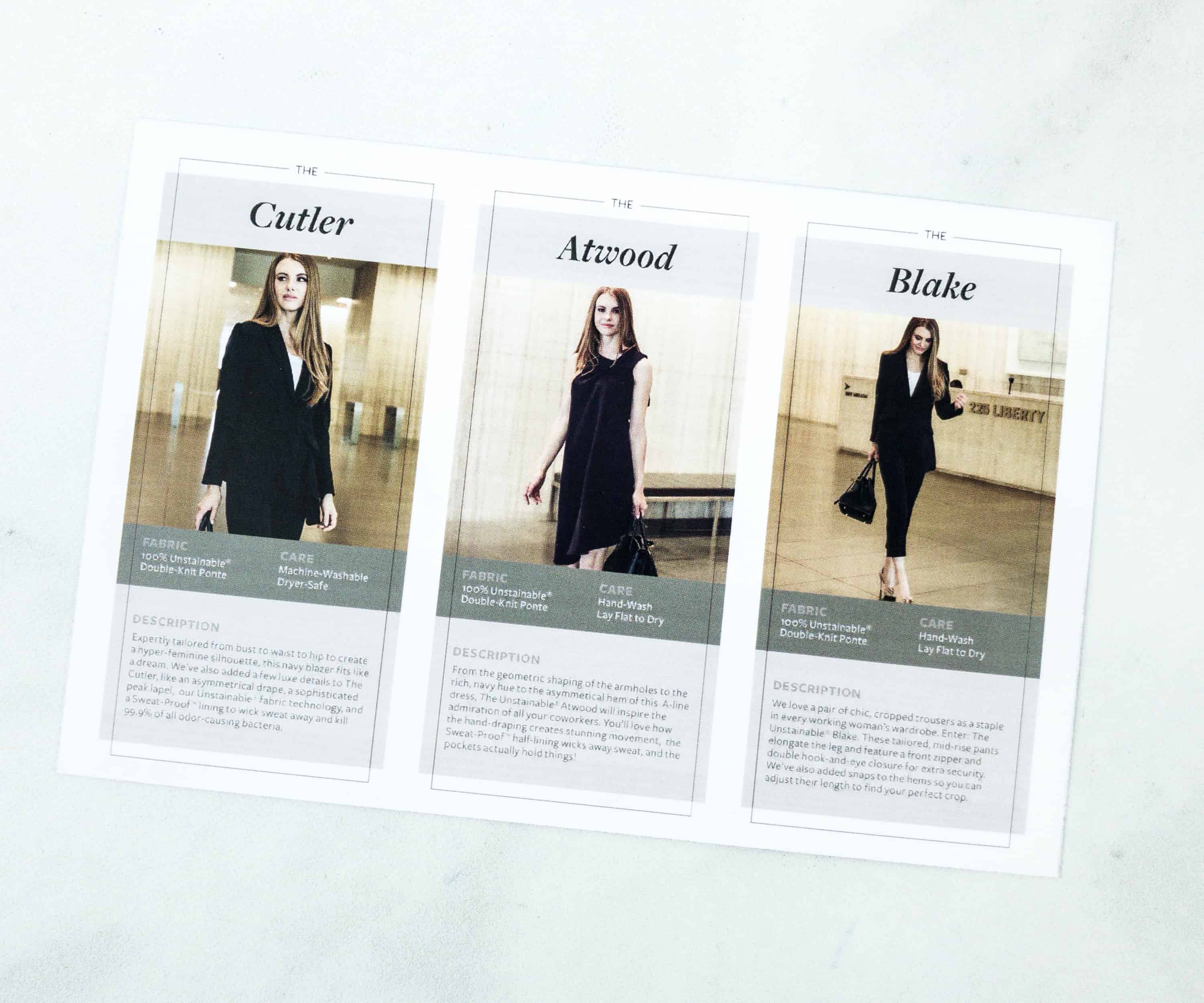 Subscribers are welcome to exchange shirts for sizing issues and if the shirt doesn't work for you, you can always exchange it for something else in their standard Unstainable Collection, which is a nice benefit. Even when something doesn't work perfectly, I love the opportunity to try a totally new style!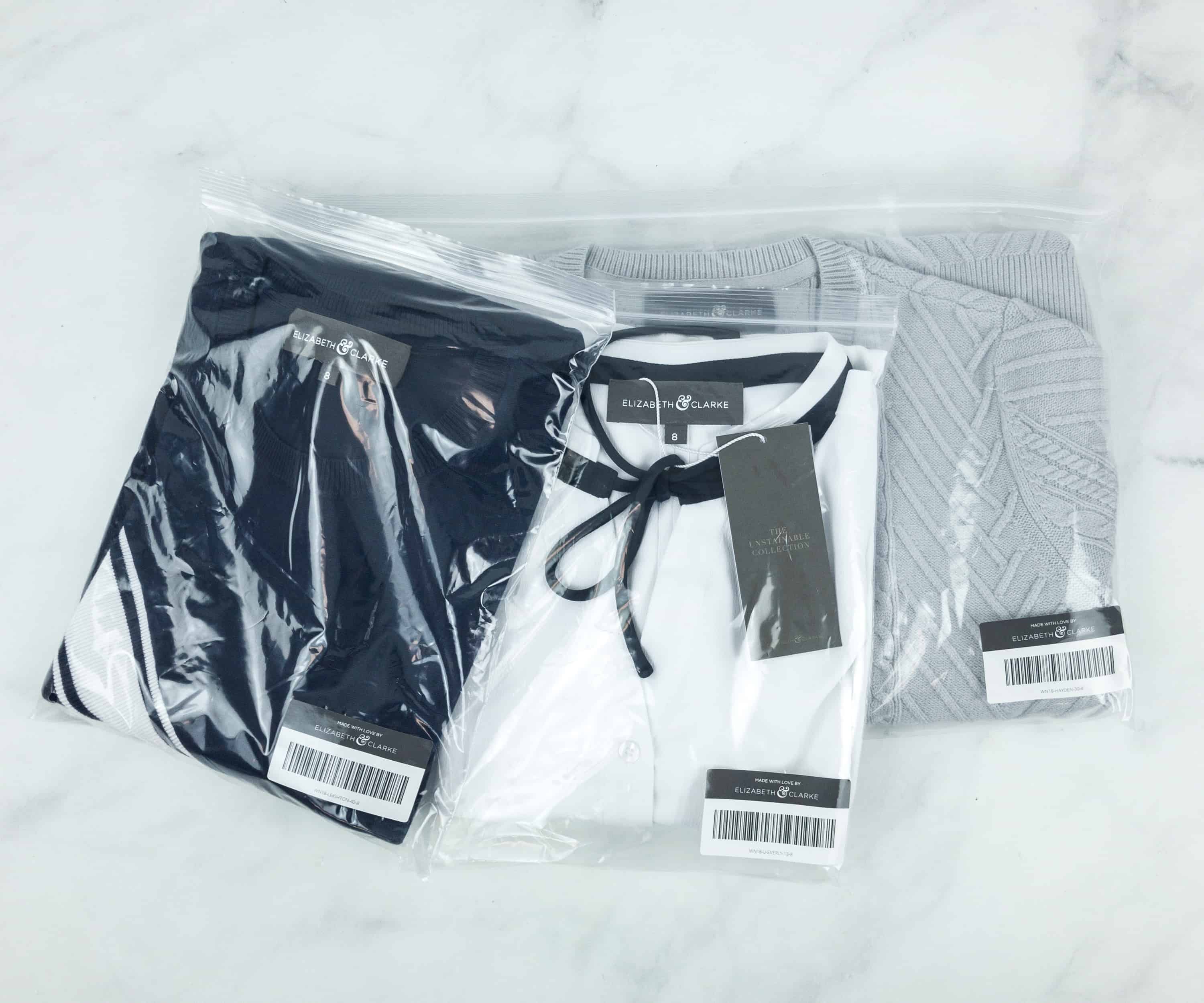 All the shirts come neatly packed on cardboard inside individually sealed plastic bags.
All the blouses included in the Winter box.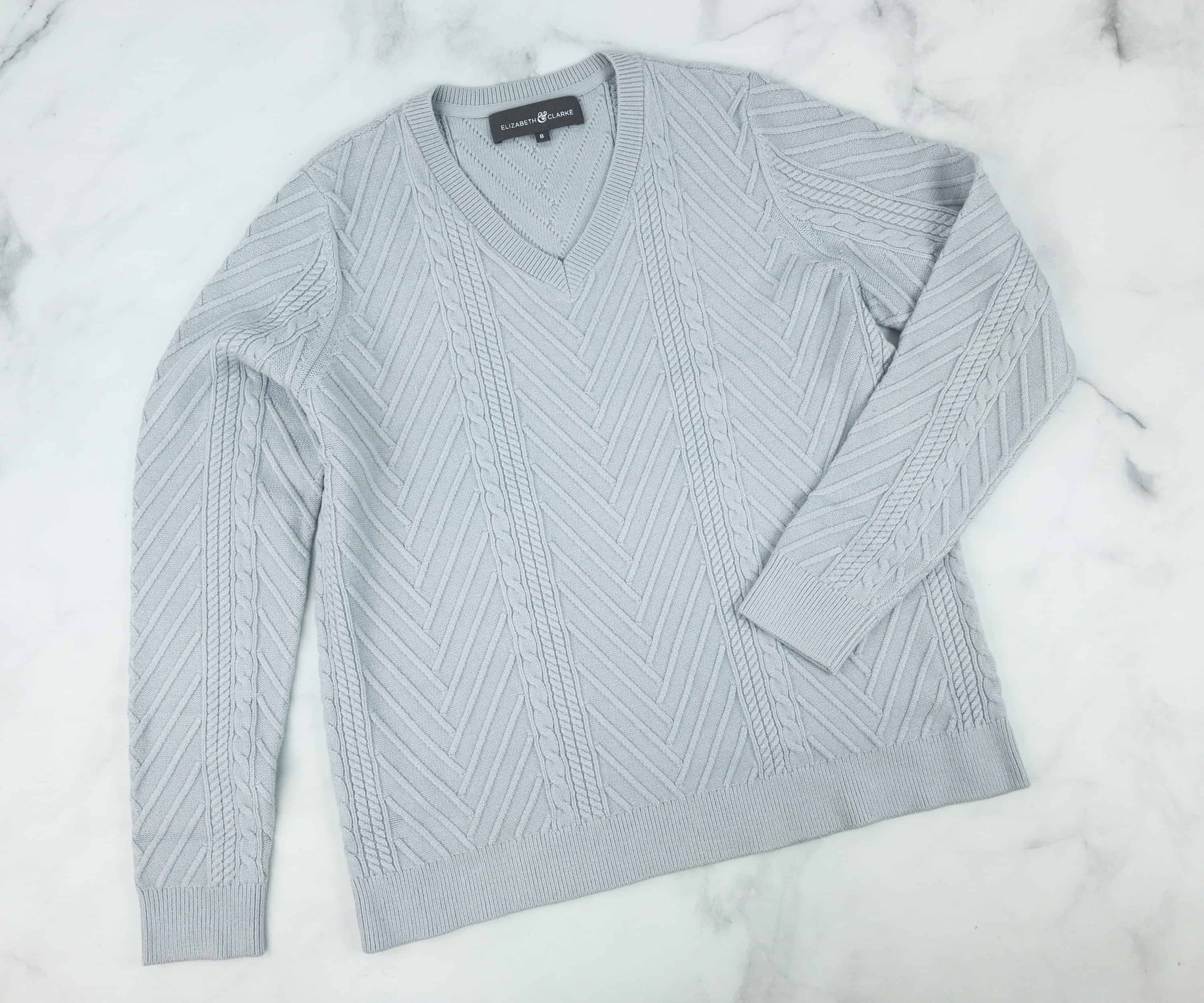 The Hayden. This super-soft cable knit sweater is just the perfect piece for the steadily growing cold. Whether you are working at the office, at home having a cup of cocoa, or going out with friends, this lightweight but extra warm clothing is a great choice. It comes in a glacier grey color.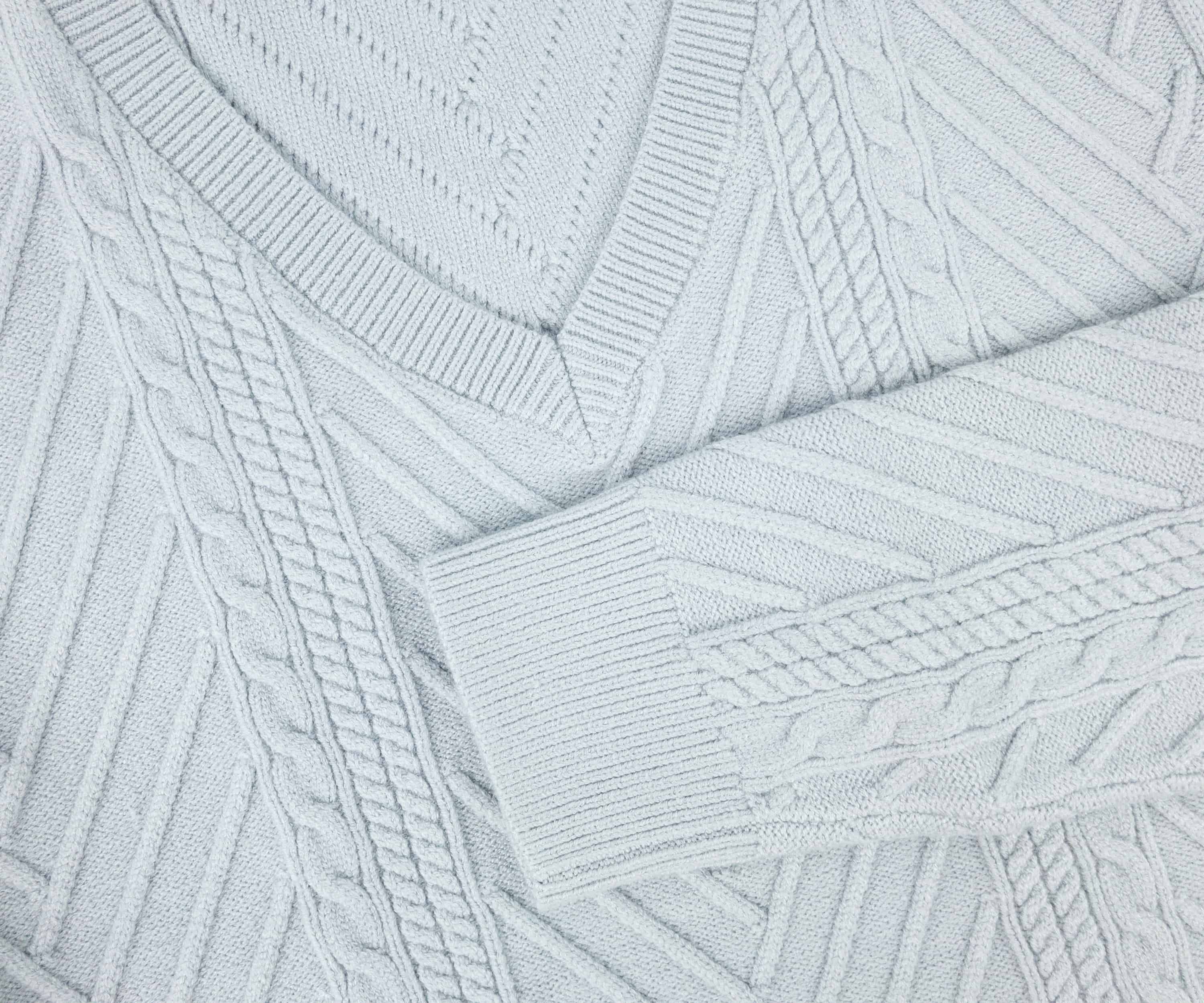 I love the details in this cable knit sweater as they add texture too. From the V-neck to the cuffs of the sleeves, everything is beautifully done.
What I like most about The Hayden is that it falls nicely. You can dress it up with a slim belt if you like or pair it with leggings, jeans, or a skirt even with knee-length boots if you prefer.
The Everly. It's a classic white top with clean lines coupled with black contrast trims that add a dash of elegance.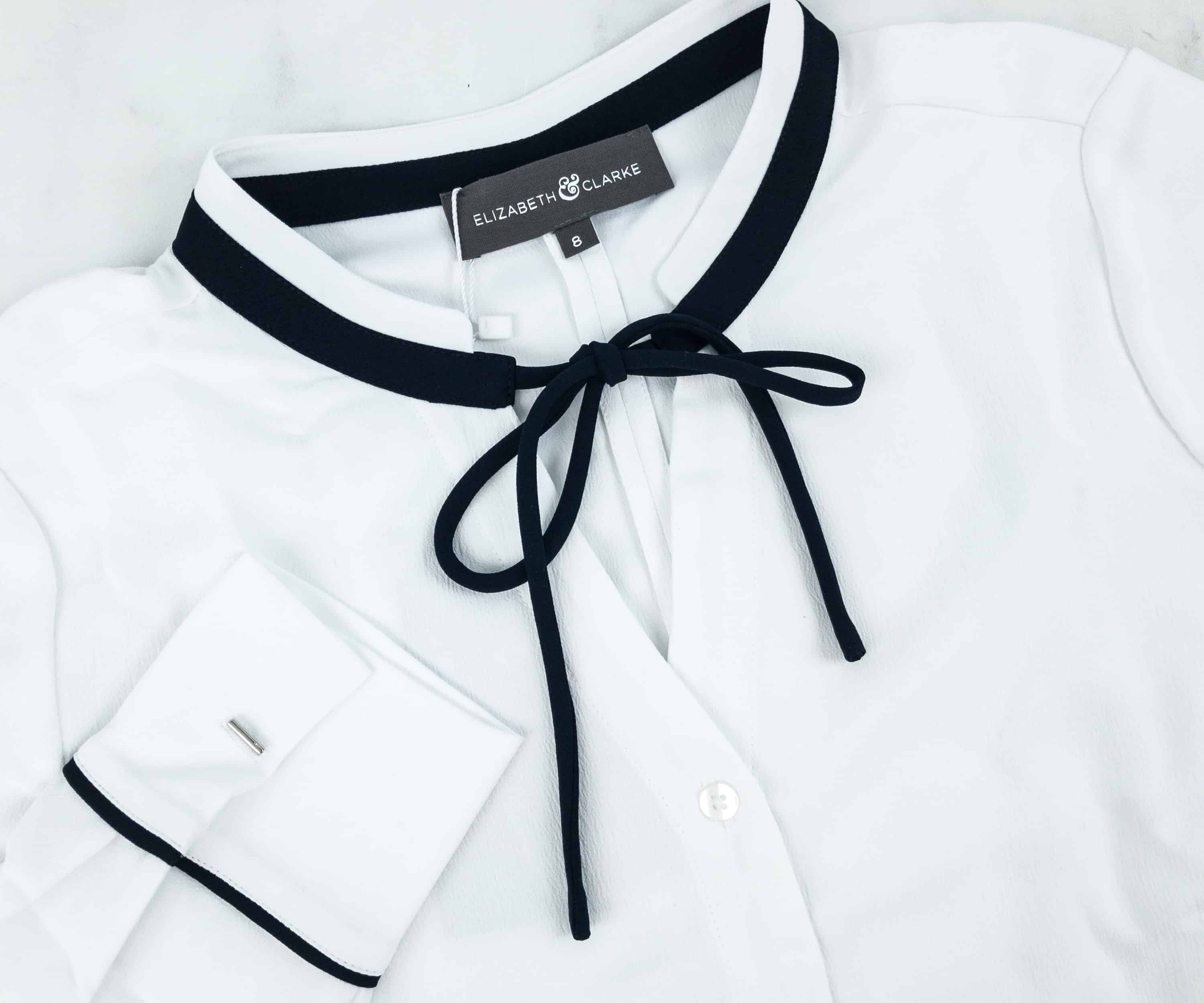 The Everly comes with a stand collar and sleek tie-front neckline that gives it a more feminine charm. The cuffs come with a metallic shank button to complete the look.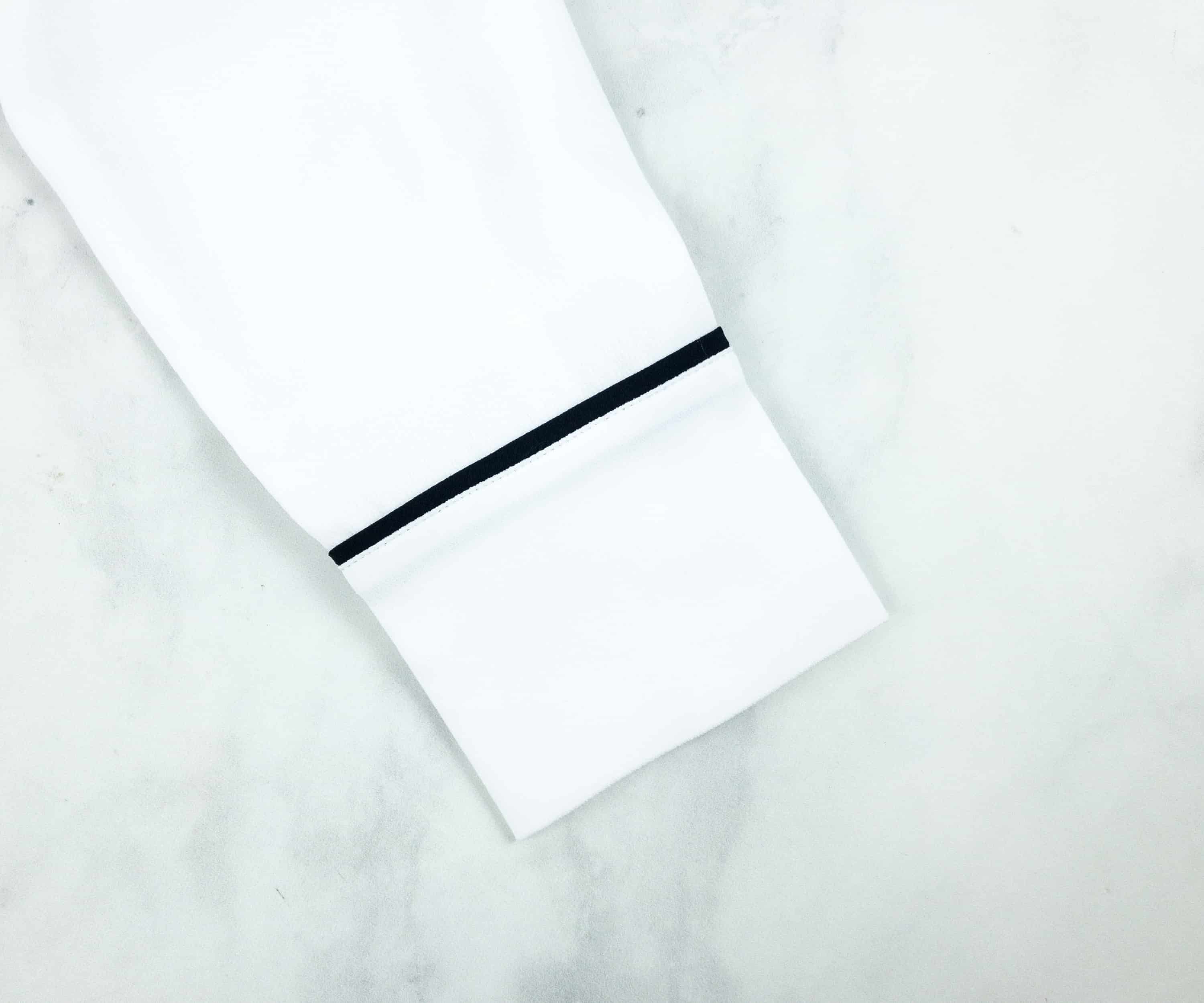 I like the minimalist feel to it, thanks to the black trimmings on the collar and cuffs.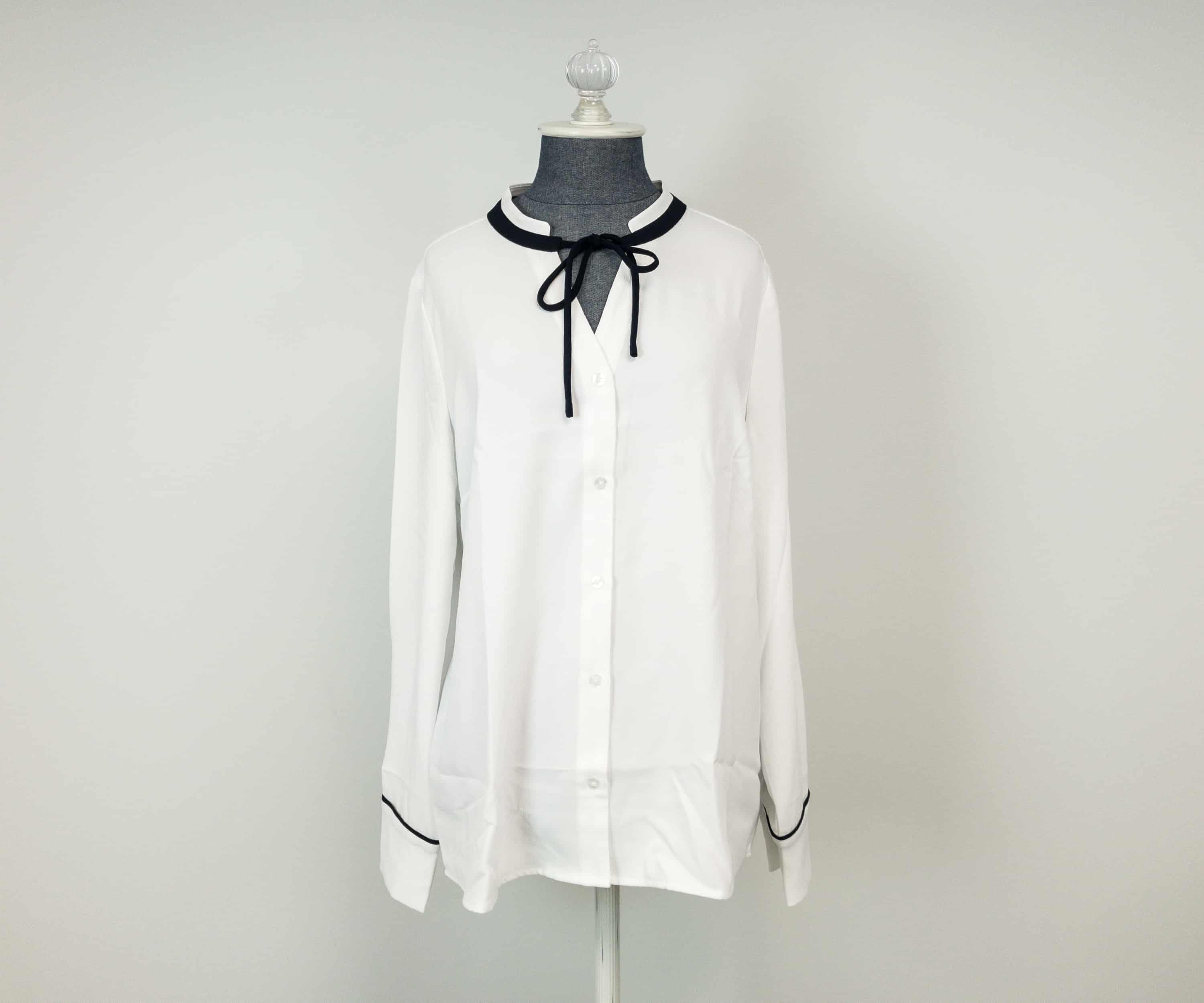 The fabric used for this shirt is semi-opaque which means that you may need a cami underneath unless you wear a nude bra. The best thing about it is that it can repel oil, water, and even alcohol-based liquids because it's made with Unstainable vegan silk.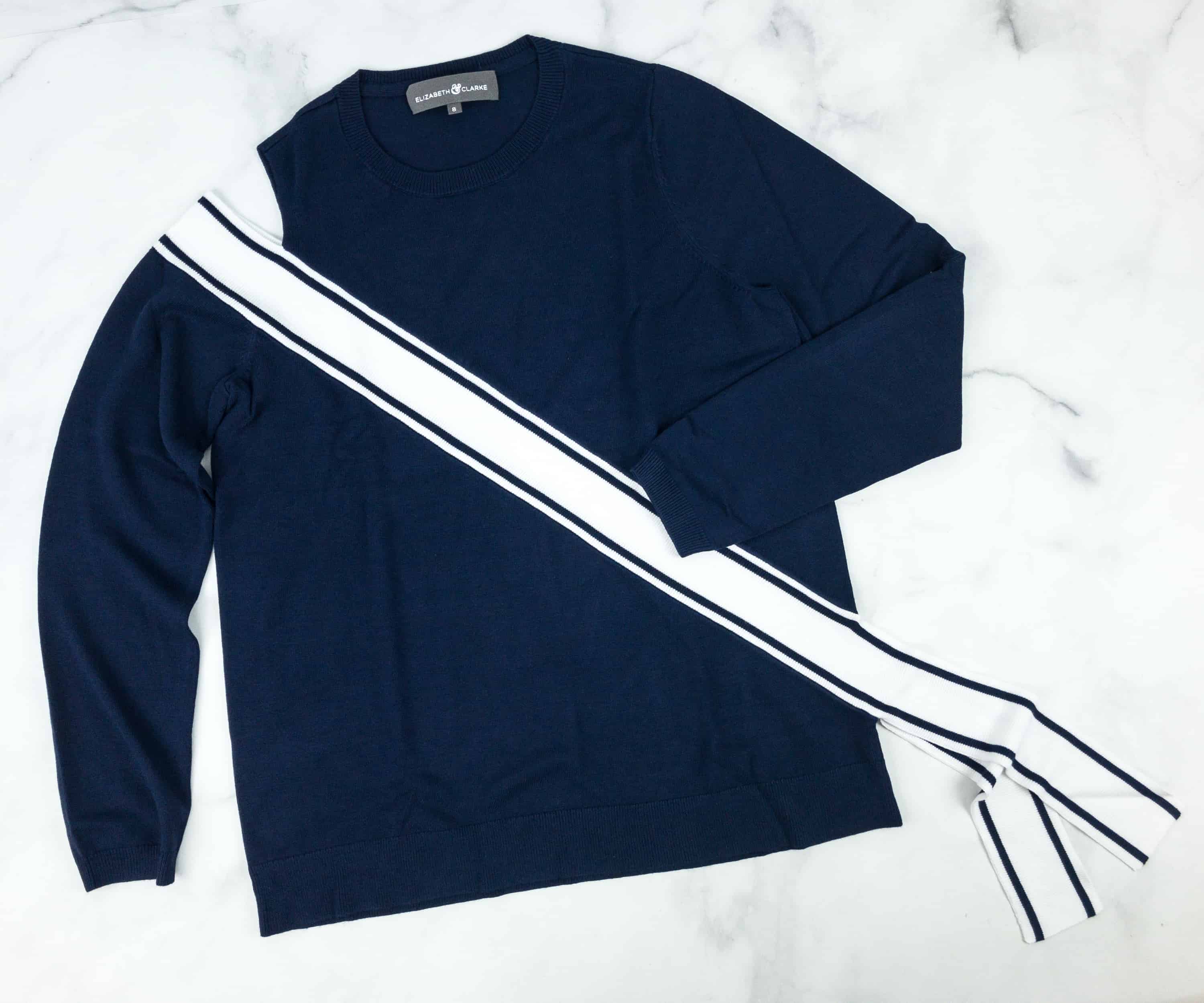 The Leighton. This long-sleeved top is right up my alley. It's in navy blue with a single shoulder cutout and a lined white accent running across it.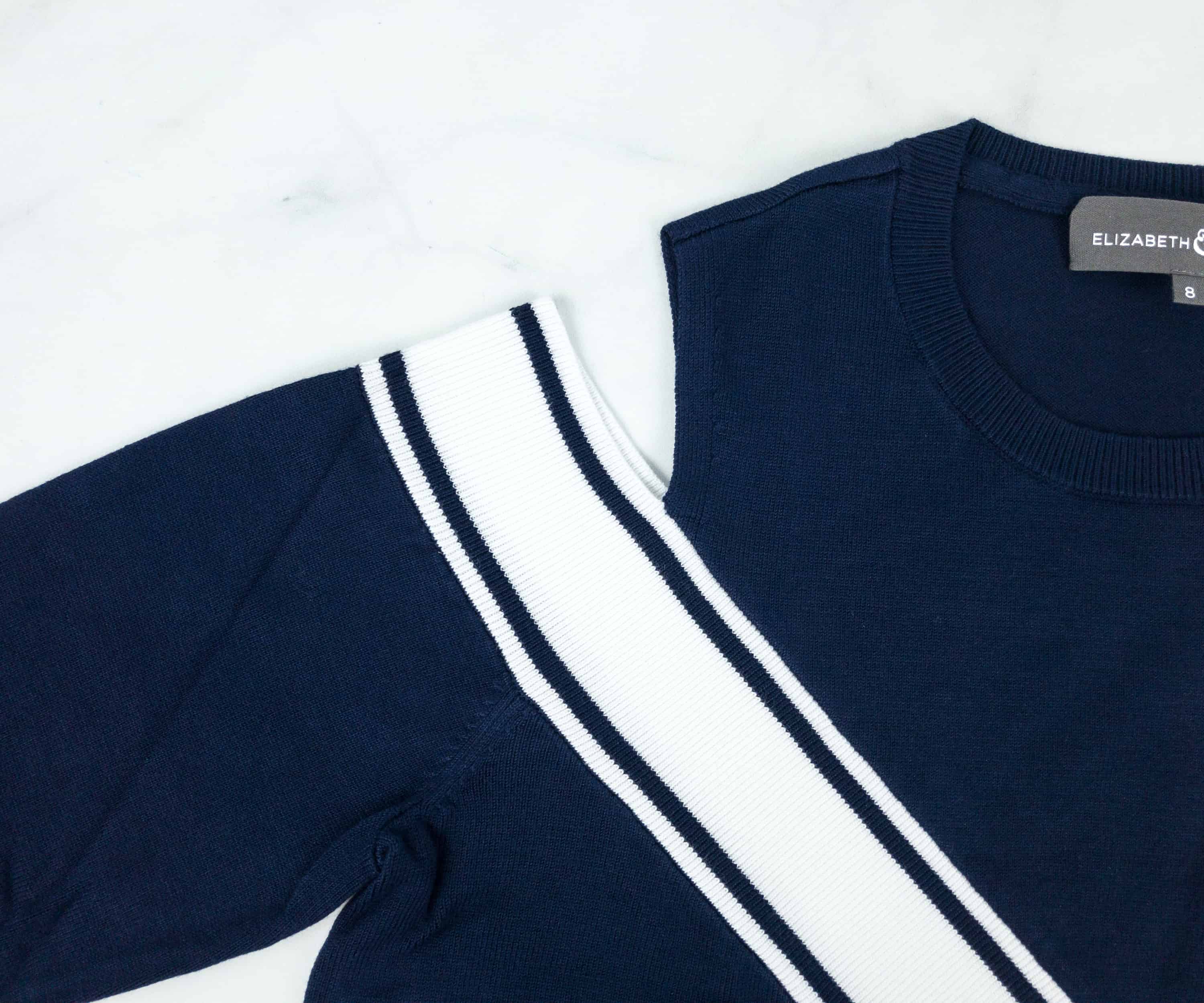 These details give it that relaxed and charming vibe.
The panel extends on the side of the sweater.

It's a cozy outfit choice for winter. It's also ideal for casual days at the office or for a girls' night out.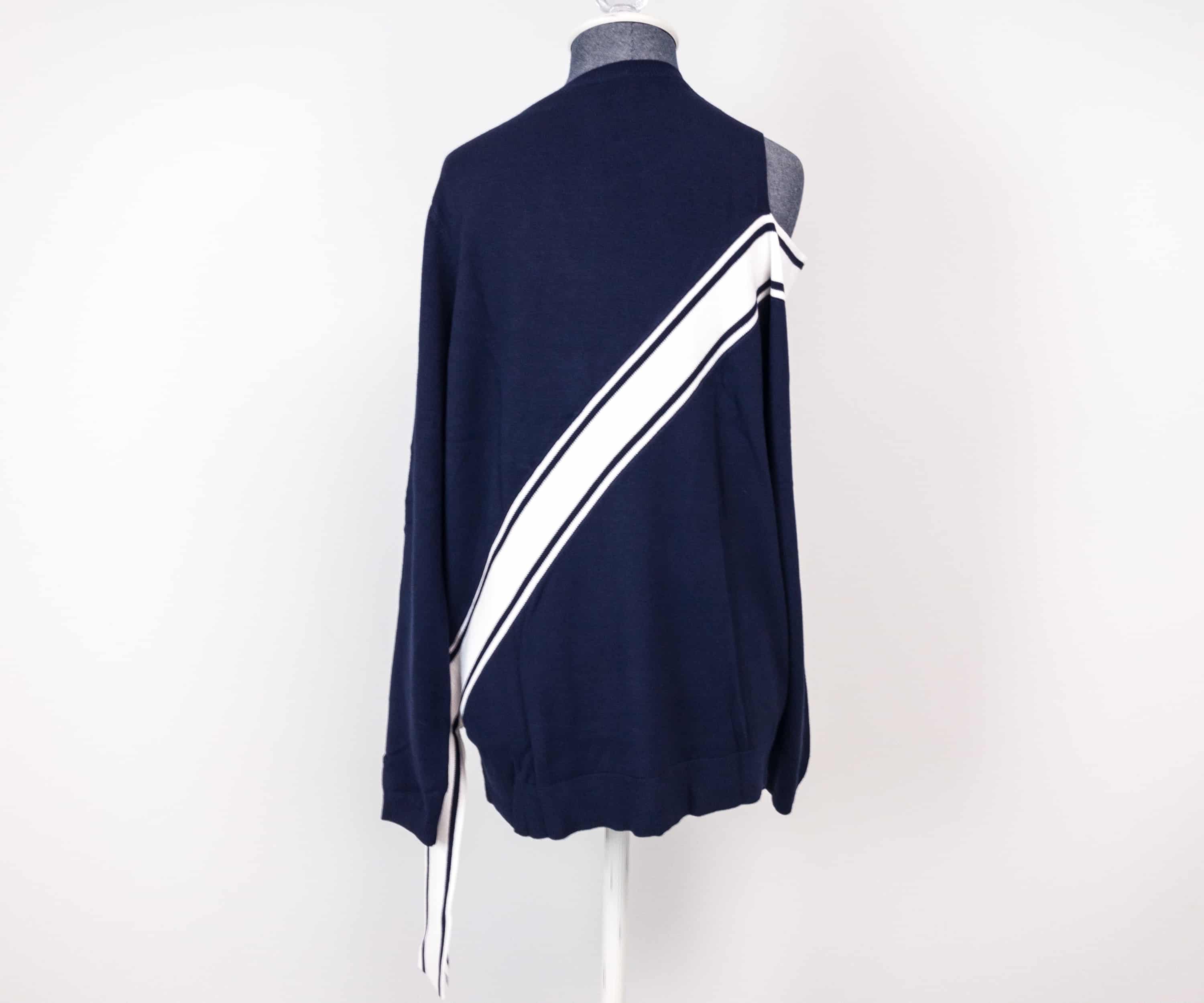 Even the back has a lined white cloth running across it as well.
Elizabeth & Clarke's winter collection is quite impressive as it mixes comfort with style. The Hayden's cable knit style sweater is warm but not heavy, while The Everly is a classic top I can wear to the office. My favorite is The Leighton which is comfortable with a bit of sexy because of the single shoulder cut-off. All in all, I love everything in this box! It just gave my wardrobe a winter update!
What do you think of the Winter Box?