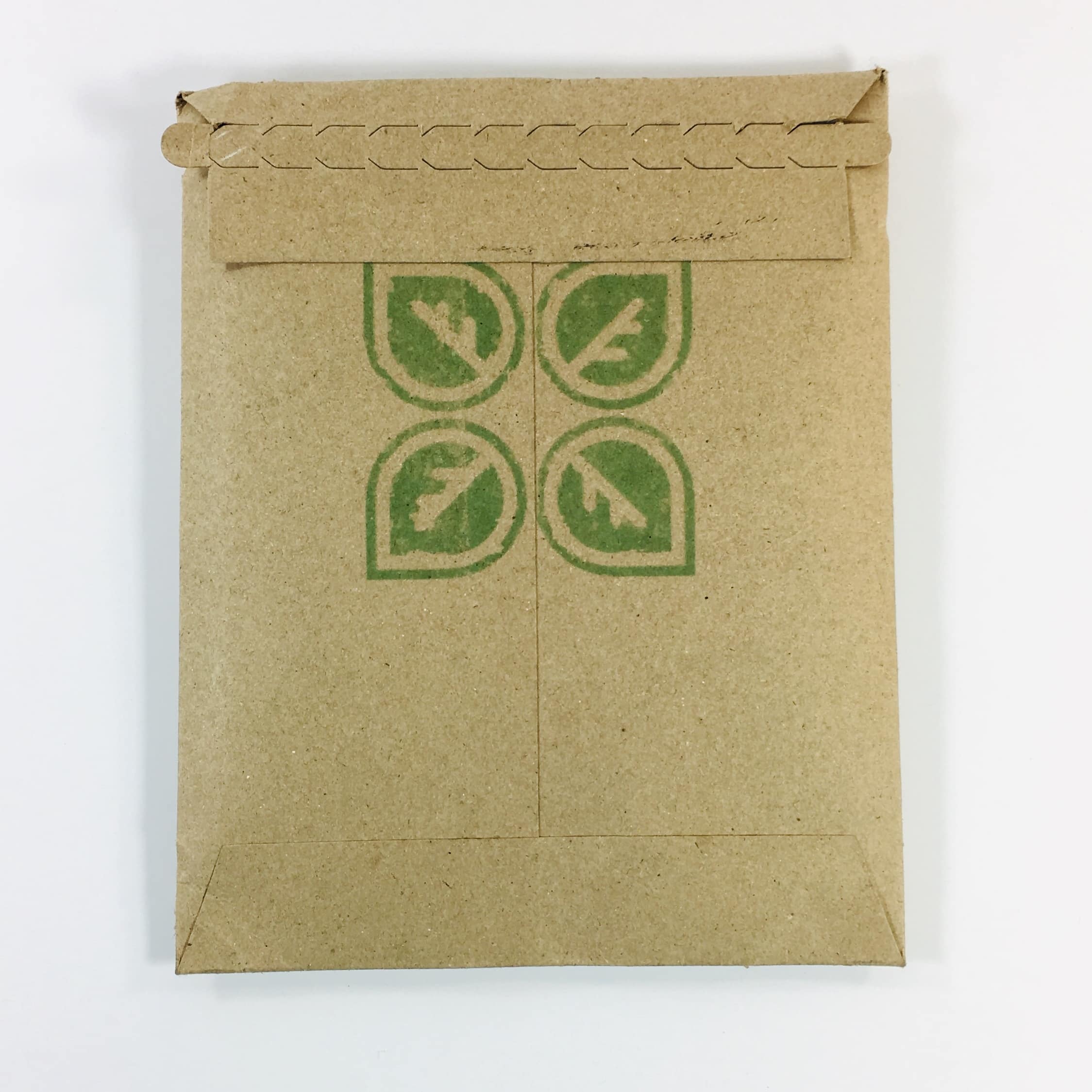 Dollar Tea Club is a monthly subscription that sends loose-leaf teas in an amount that works for you. They have a few different plans to choose from and all of the teas are made without artificial flavors. The teas are ethically sourced through direct trade, which means better quality tea while knowing the farmers are paid reasonable wages and treated with respect. Subscriptions are fully customizable and can be changed anytime.
Hate waiting in line just to get your name spelled wrong? We're on a journey to make exploring new tea blends fun for everyone.. yes, even coffee drinkers.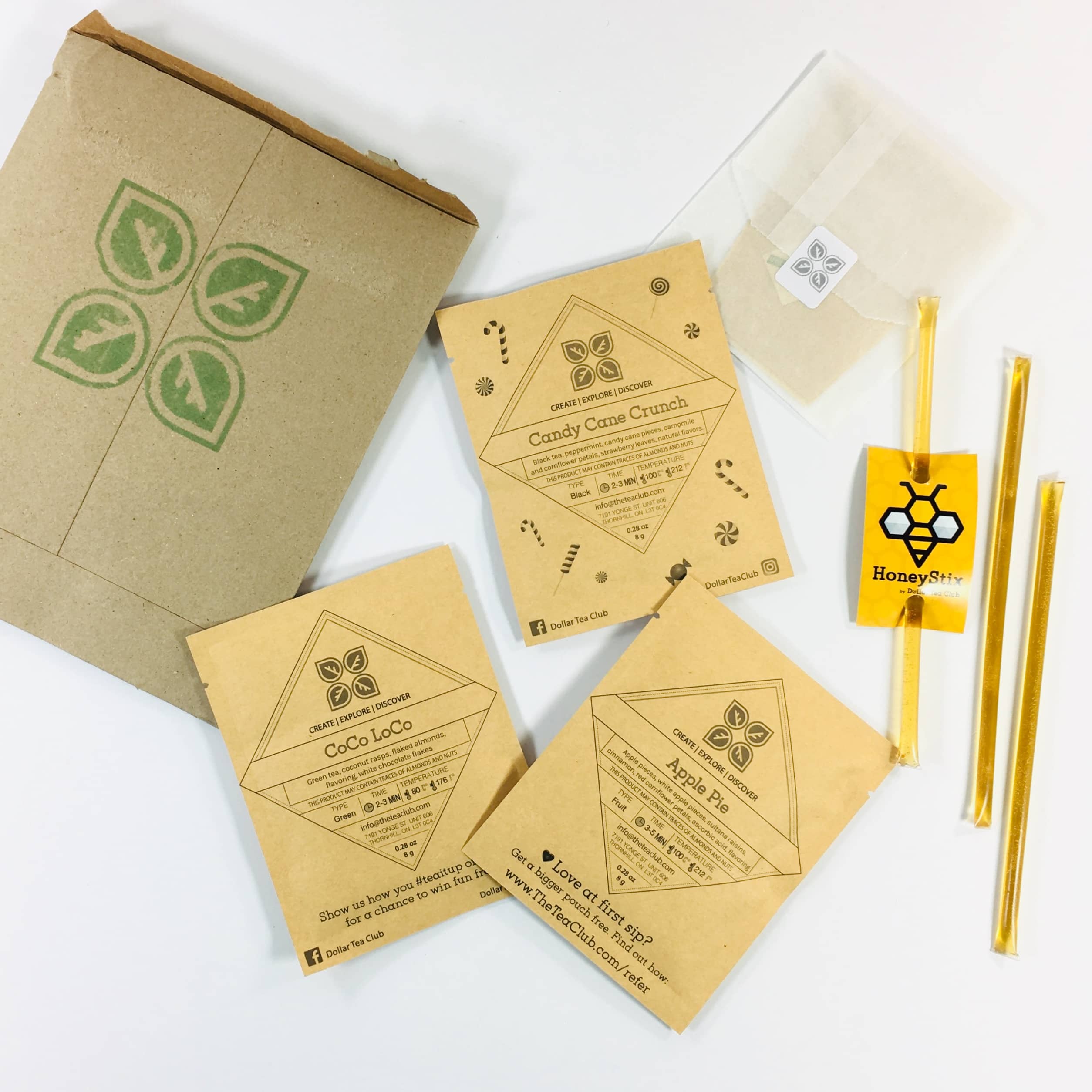 Everything in my recyclable mailer! I am reviewing The Explorer plan, which is $1 for 3 samples of tea, which is enough for 6-8 cups. A 3-pack of honey sticks is another $1.95, plus filters are $1 for 5. Shipping is extra. They offer two other plans: The Sensei and The Sommelier. Both plans include additional filters, a strainer with your first order, and varying amounts of tea based on which plan you choose.
Raw Canadian Honey Sticks ($1.95) You may add honey sticks to your order. This is a convenient way to carry natural sweetener with you while on-the-go.
The honey comes from a rural farm in Canada and tastes just like honey!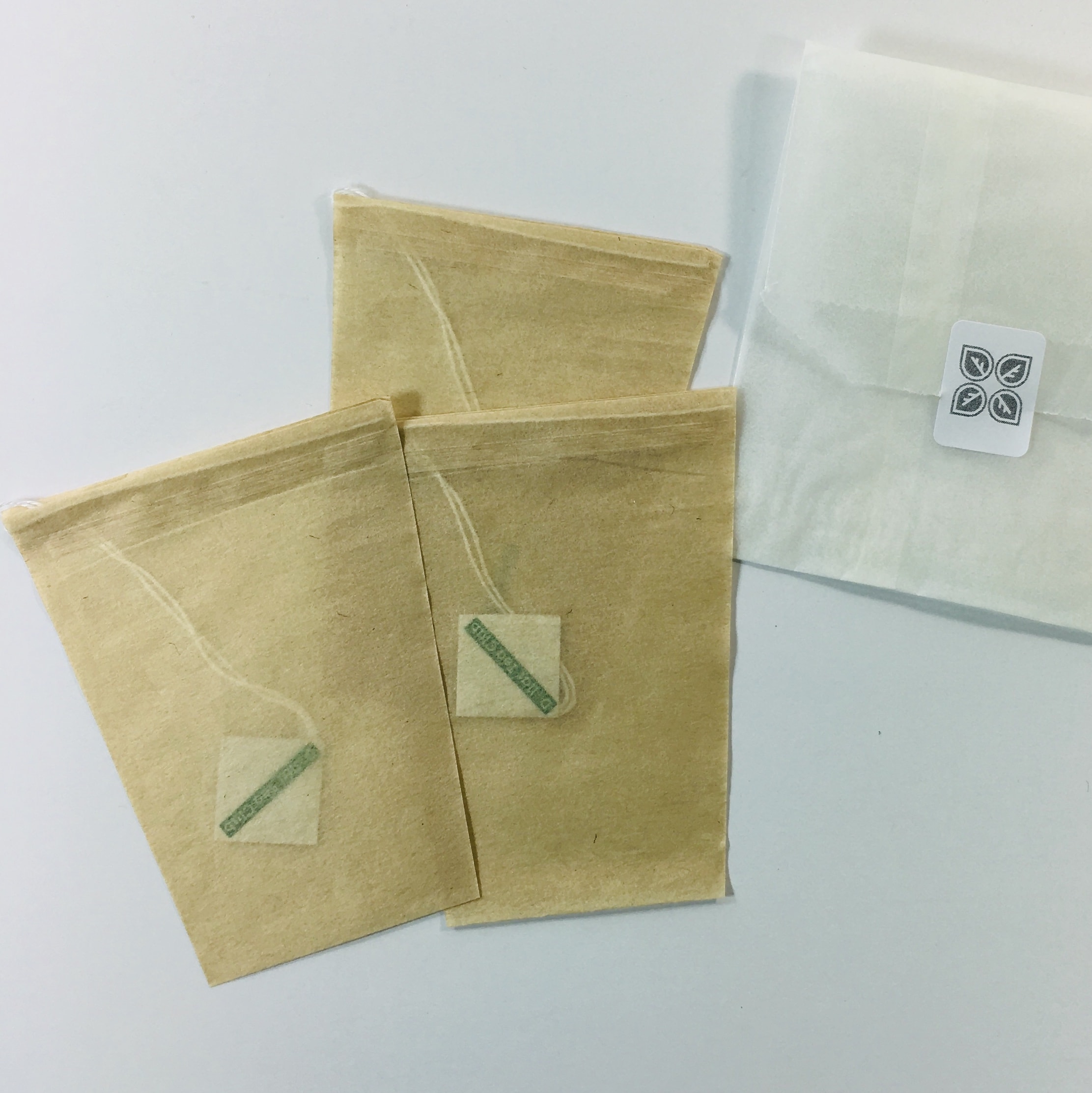 Dollar Tea Club Filter Bags ($1 for 5) Dollar Tea Club sent some filters so I could get started steeping right away. These ones are larger than others I've tried so there's plenty of room for the tea leaves to expand. If you aren't into filter bags then you can use a metal or silicone steeper, strainer, or a special tea maker.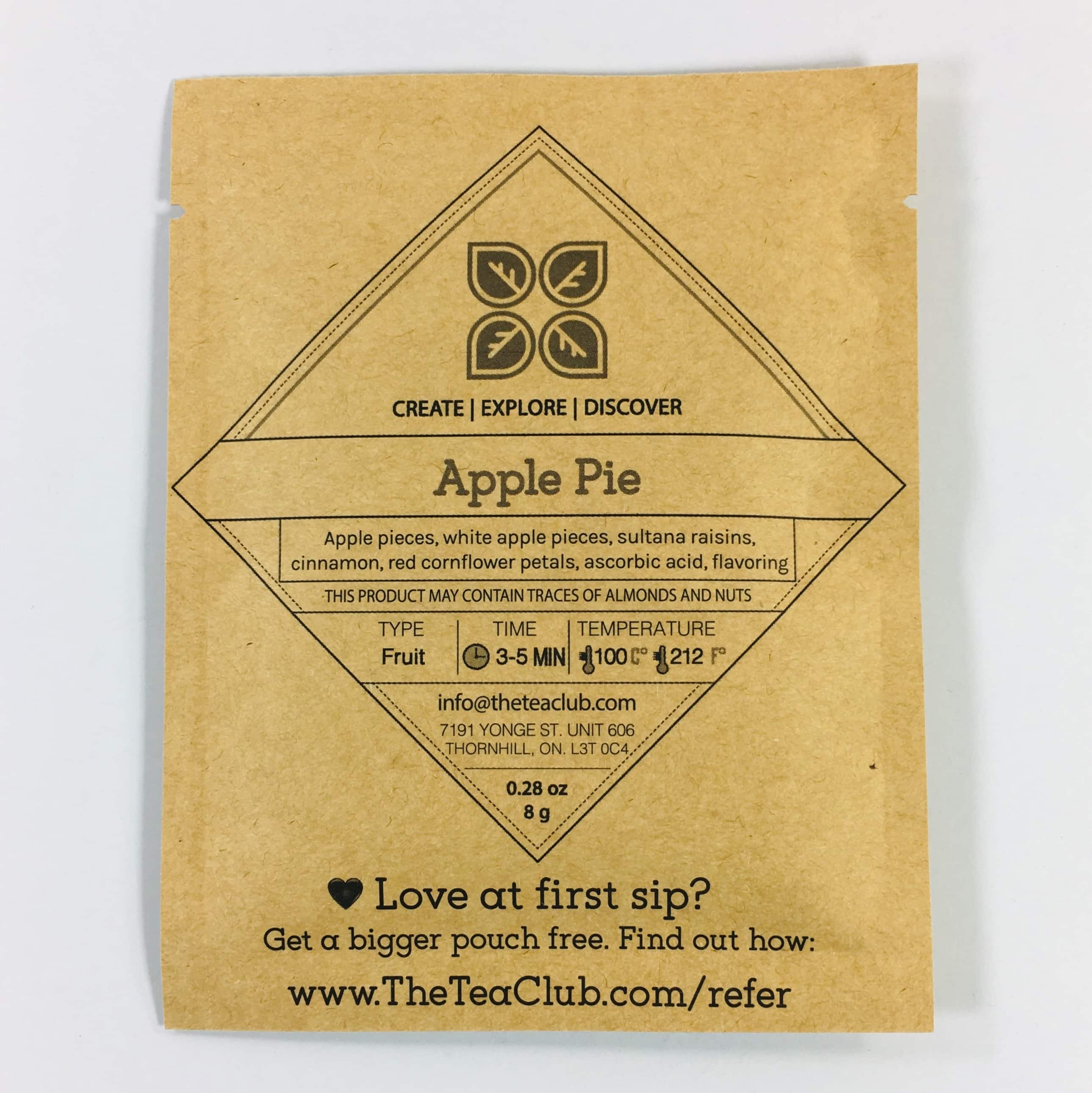 Apple Pie "A blend of crispy apple and spicy cinnamon reminiscent of Grandma's Apple Pie (or a delicious homemade apple cider)."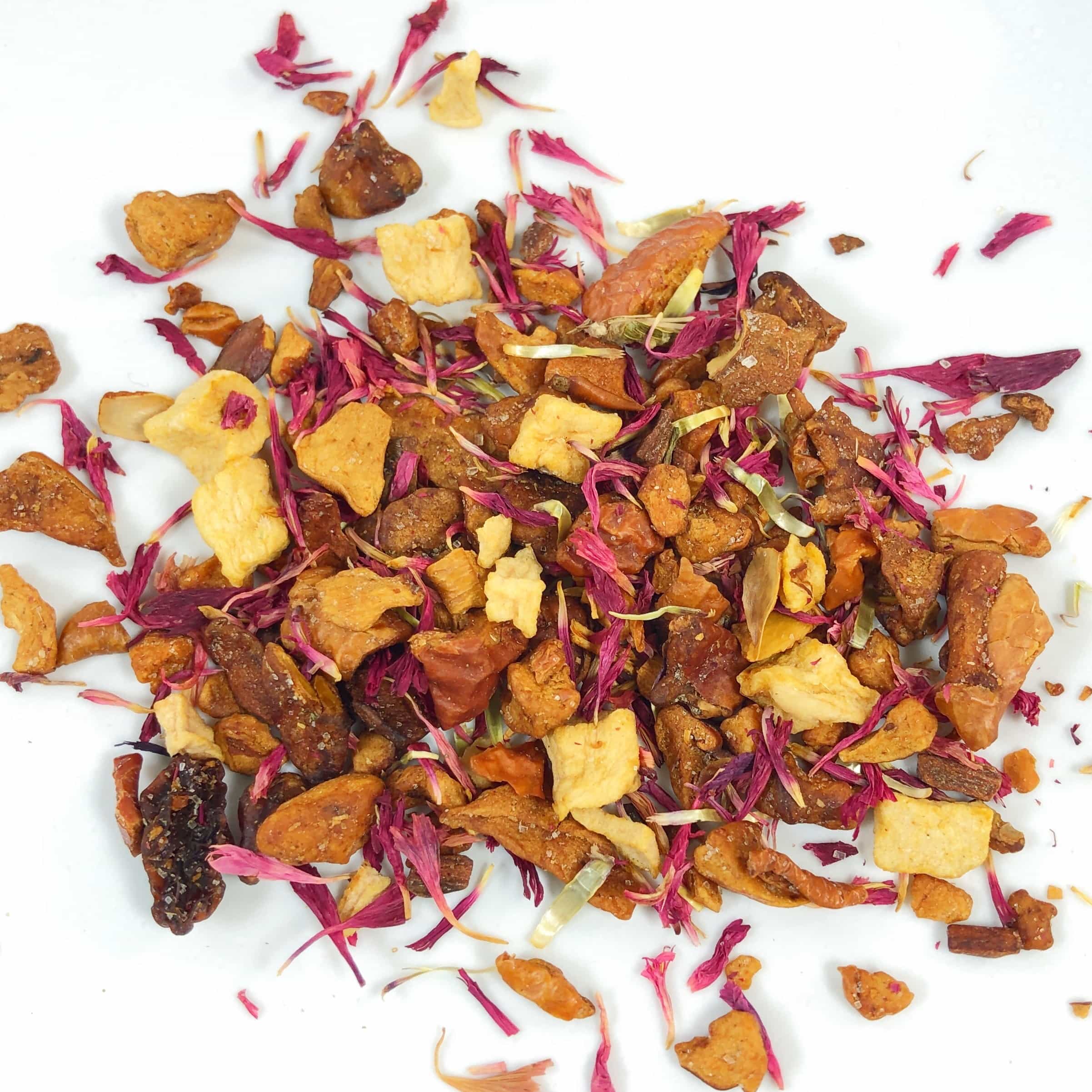 I love drinking fruit teas in the evening since they are caffeine free! This one is full of apple pieces, white apple pieces, sultanas (AKA raisins), cinnamon, red cornflower petals, ascorbic acid, and flavoring. I used 1.5 teaspoons of tea and steeped per the packet directions. My tea had a wonderful apple cider aroma with light apple flavor and a nice hint of spice.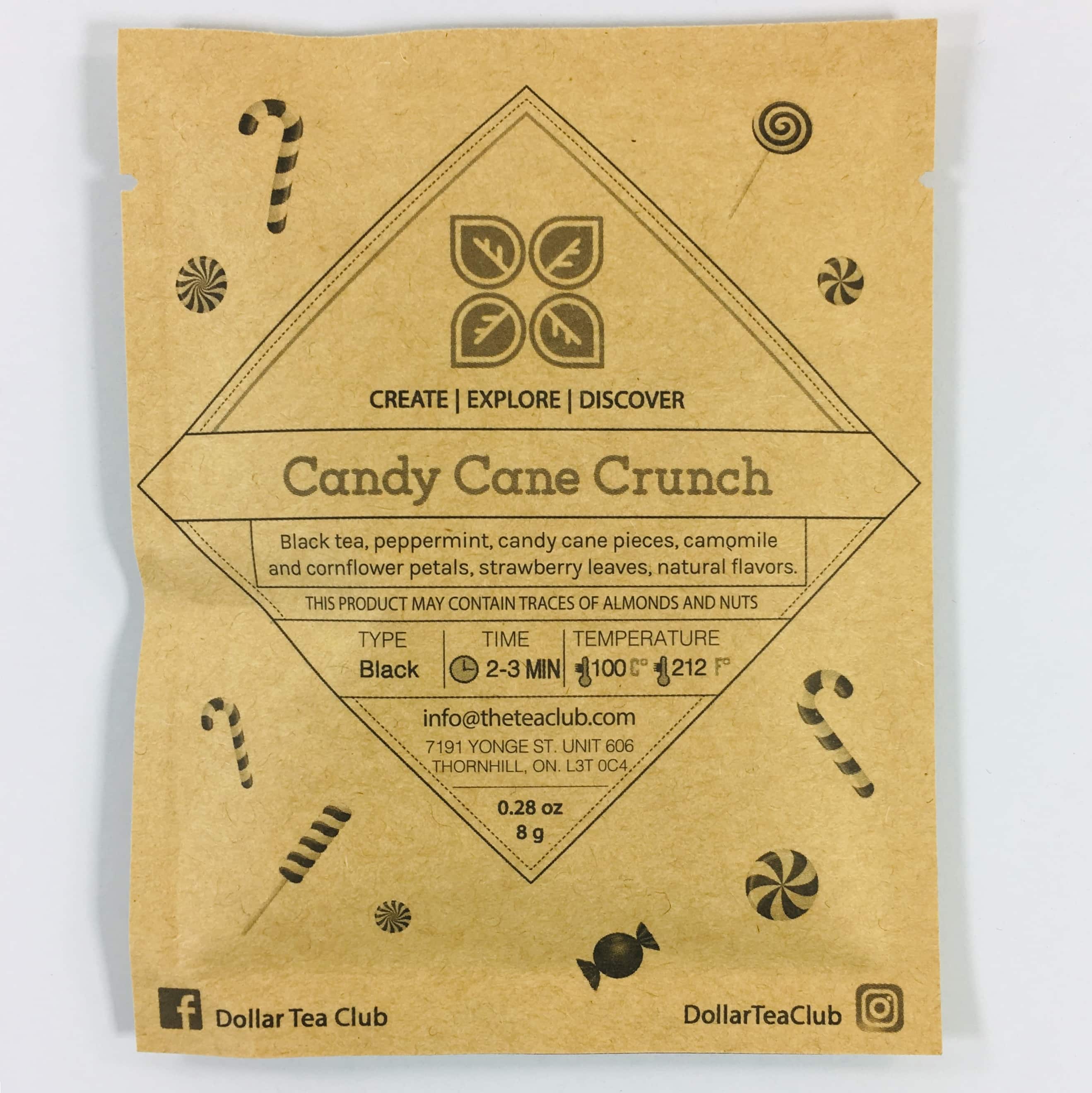 Candy Cane Crunch "Candy Cane, Peppermint and Strawberry… what are you waiting for?"
Another seasonal flavor, Candy Cane Crunch is a blend of black tea, peppermint, candy cane pieces, chamomile petals, cornflower petals, strawberry leaves, and natural flavors. I used 1 teaspoon of tea and steeped for 5 minutes. My cup had a light black tea flavor and wasn't bitter at all. The flavor was minty and no milk was needed in this delightful cup.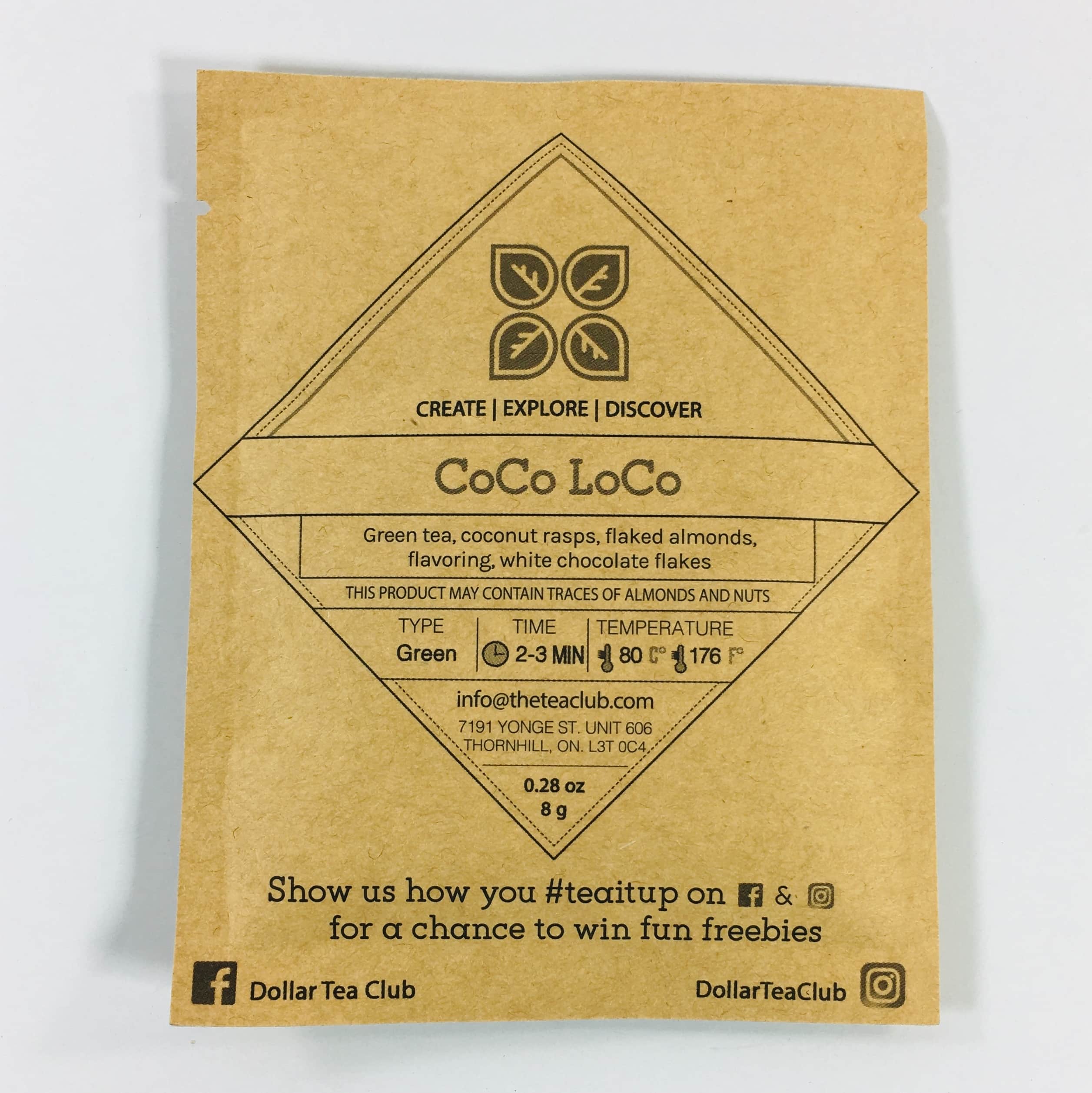 Coco Loco "Roasted and Toasted with a side of Chocolate, mmm…"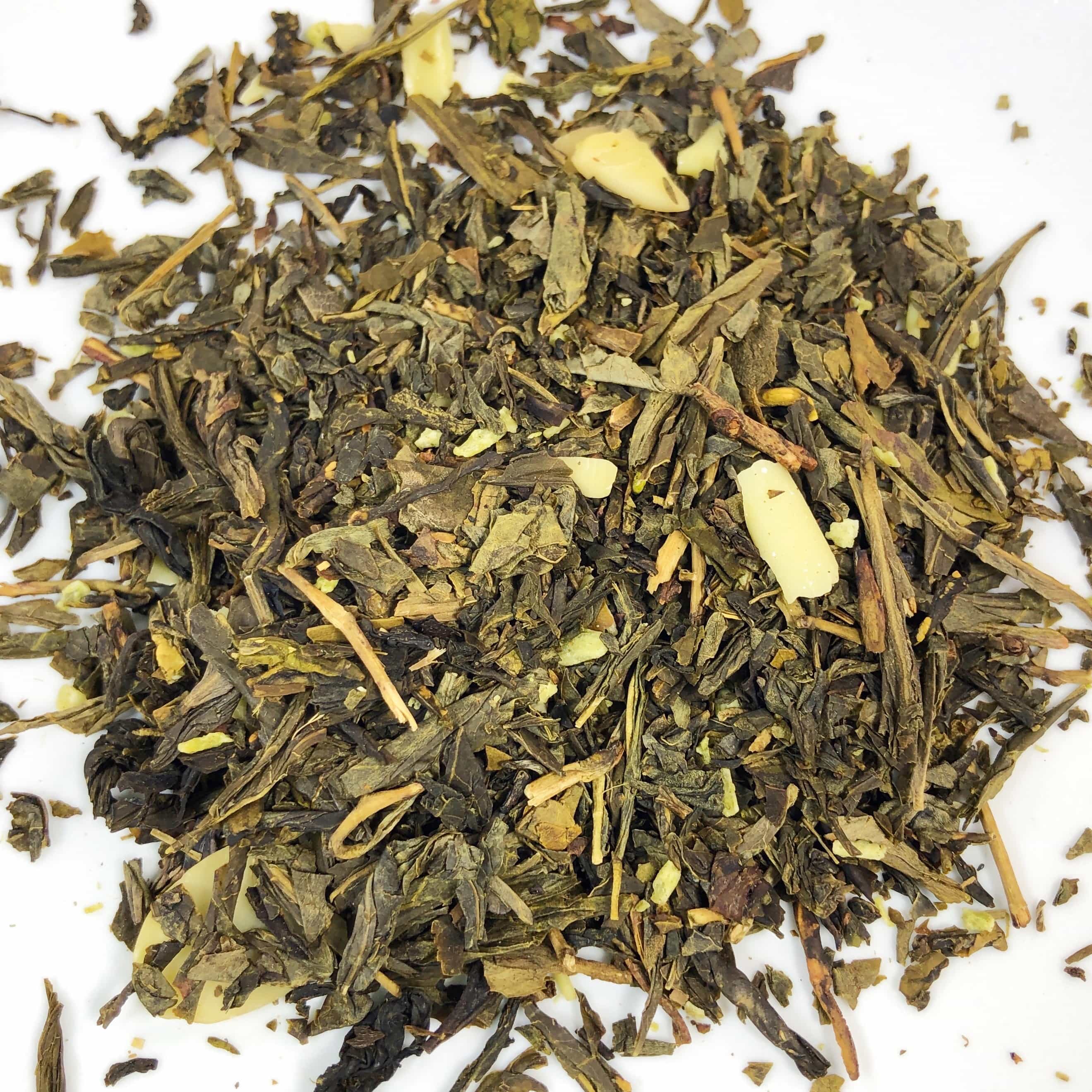 I didn't realize this had white chocolate until I read the ingredients, and I'm not sure that that particular note showed up in my cup. This was a nice, light flavored green tea, maybe a bit nutty but basically smooth and easy to drink, with no hint of bitterness. Also, I now have "Un Poco Loco" from the movie Coco stuck in my head, and that's not really a bad thing!
I liked the assortment of seasonal flavors in my latest Dollar Tea Club! It's an affordable way to treat myself every month. I always start my day with basic black tea, but for the afternoon and evening, I like to try different flavors and this way I get to indulge for around $8 a month with the shipping. I think this was my second shipment and it looks like they send a black, green, and herbal tea every month, which is a great variety to me!
Do you like tea? What do you think of this tea subscription?