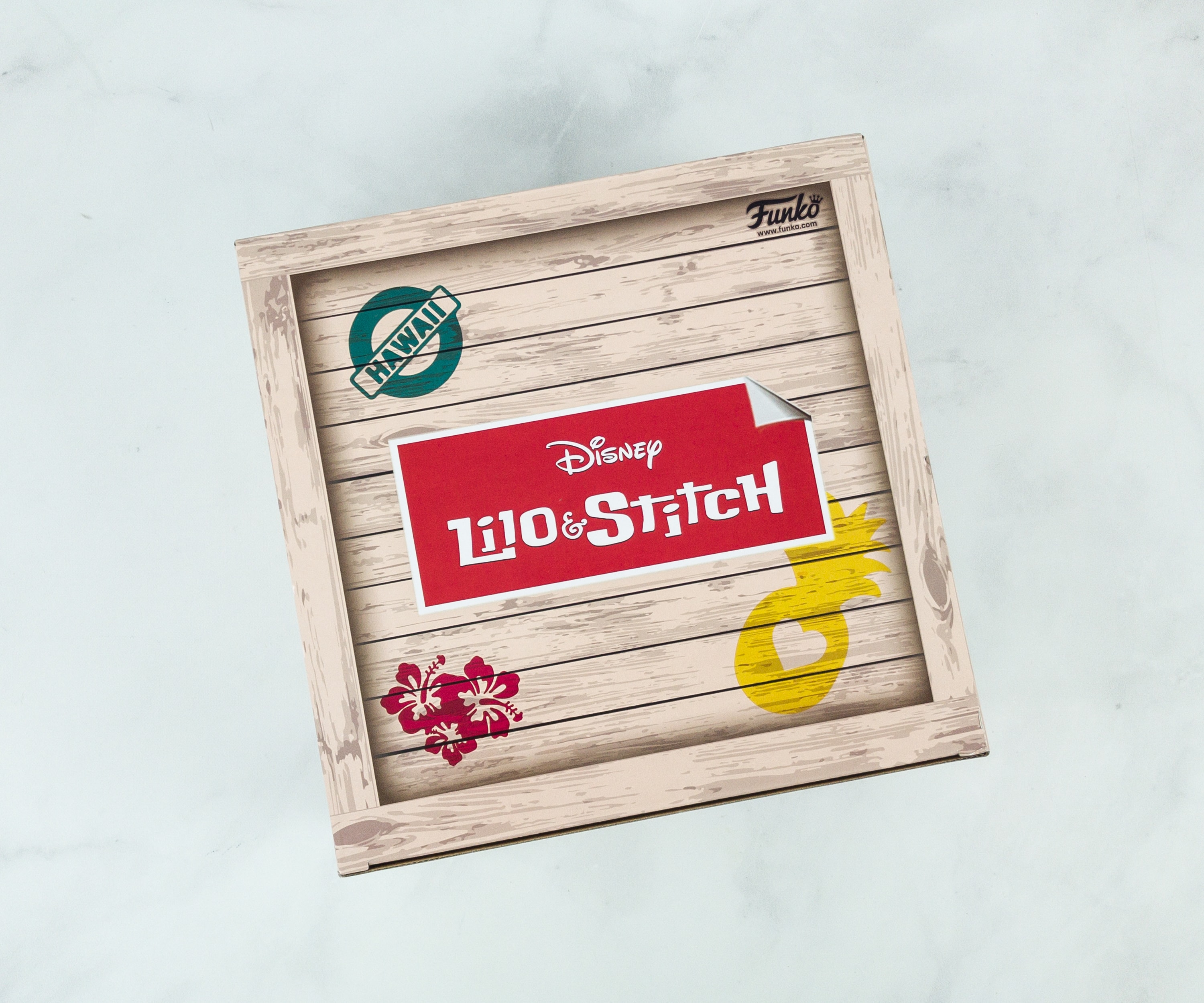 Disney Treasures is a bi-monthly official Disney collectible box produced by Funko in partnership with Disney. Disney Treasures features the most memorable Disney movie and parks moments and every box is filled with 100% exclusive Disney collectibles and accessories created by Funko for Disney fans and collectors. It's the Happiest Box on Earth! Disney Treasures is now a one-time-only box for $32.90 + $4.99 shipping, and their new retail partner is Hot Topic! You can also have the box sent to your local Hot Topic for FREE.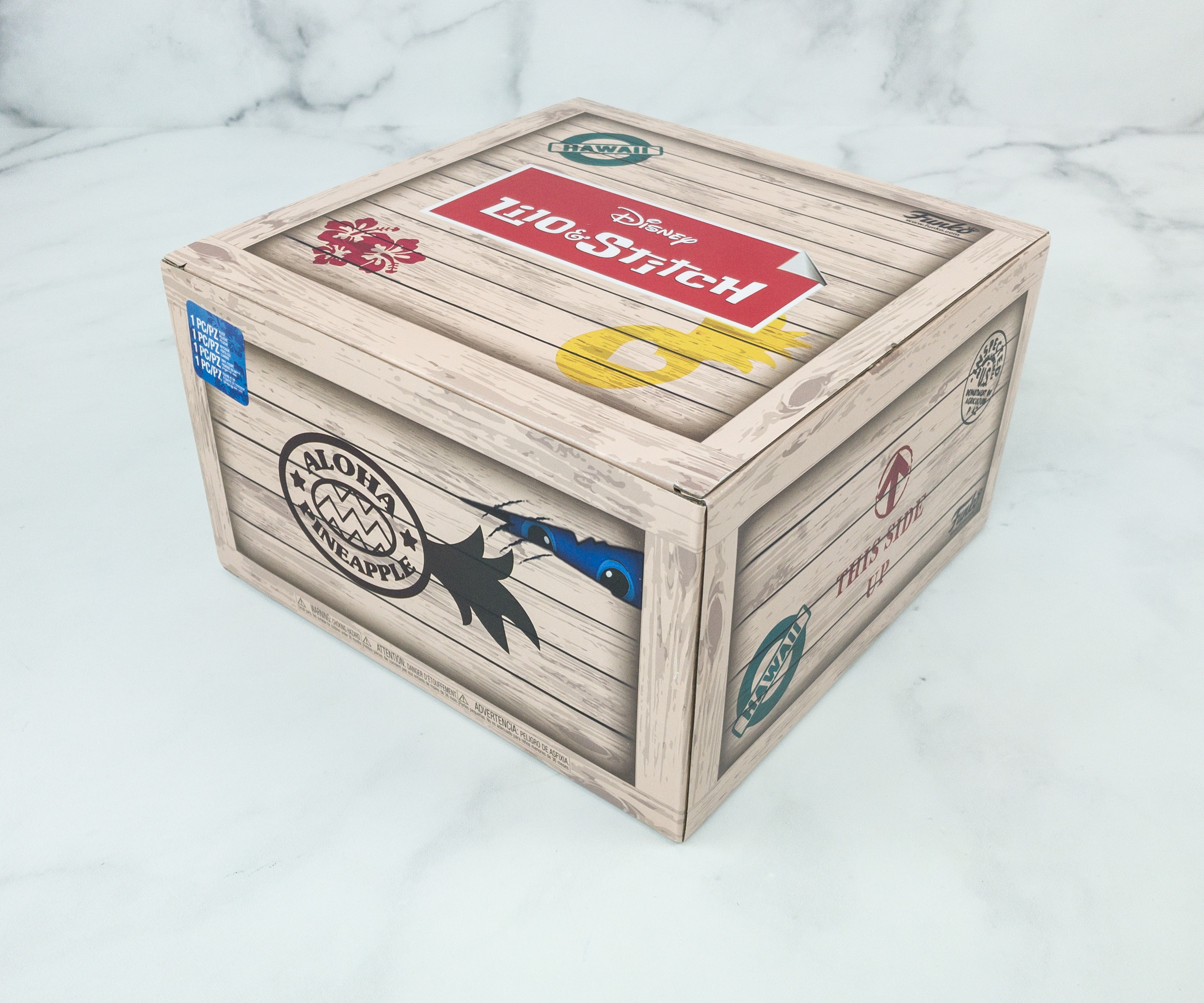 The box is substantially more compact than the previous boxes (but a whole new design for every theme!). It's definitely designed for retail (this box was sold in stores and online).
And because we bought ours online, it arrived in an outer cardboard box for shipping. There's no info card in the box anymore, which is a bummer because it was so beautifully done with information from the Disney archives.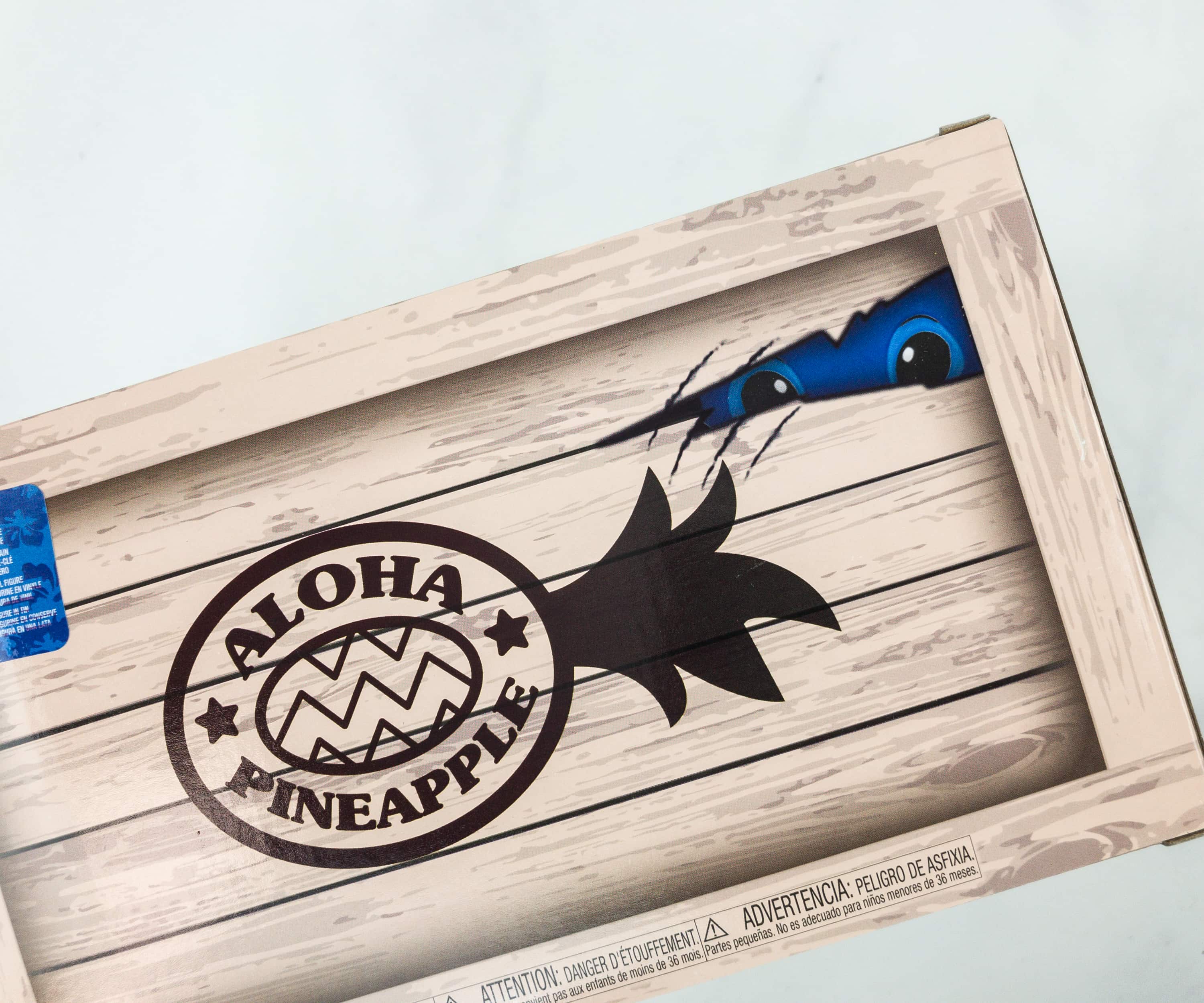 I can see Stitch peeking!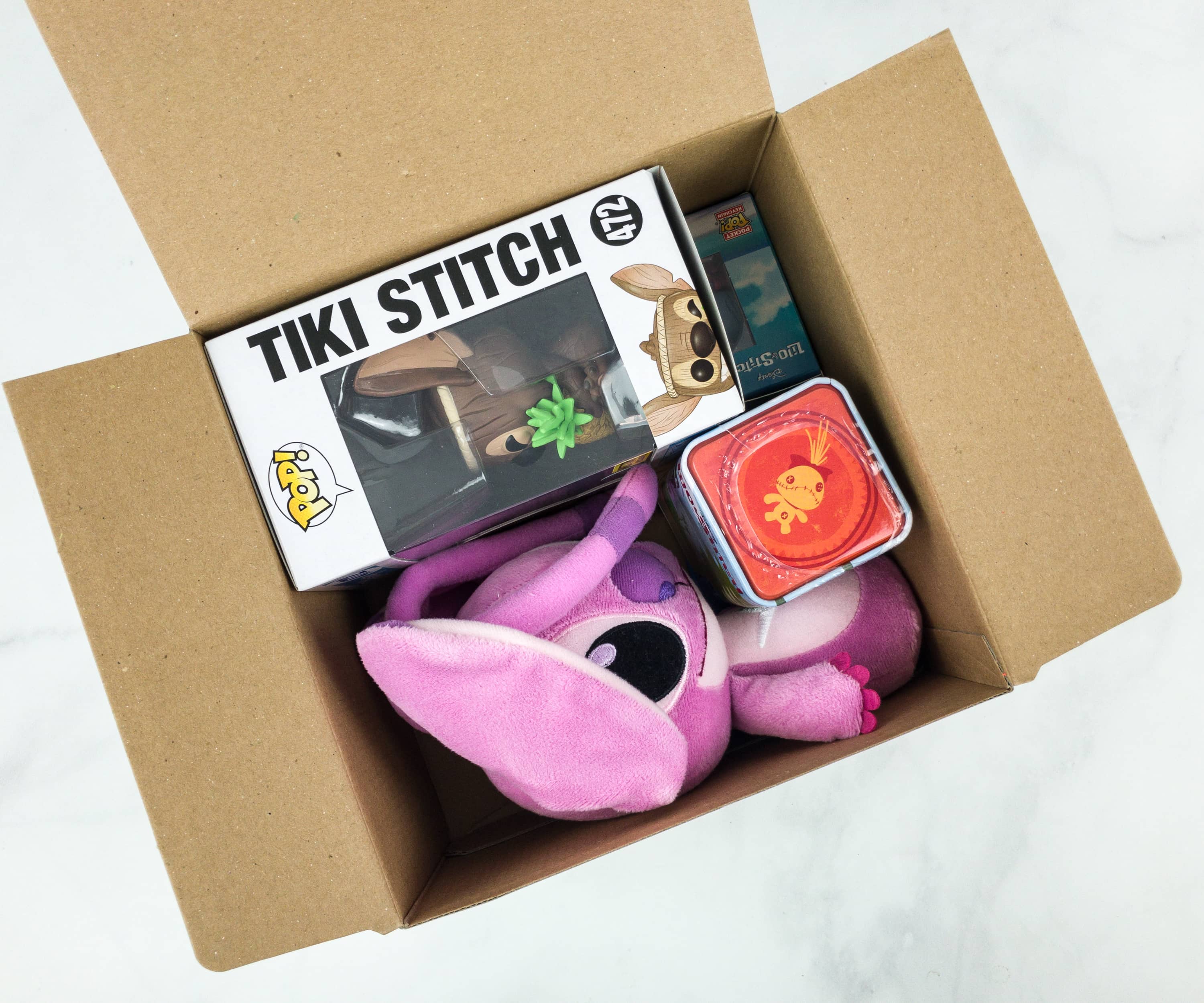 There's no fillers or extra packaging.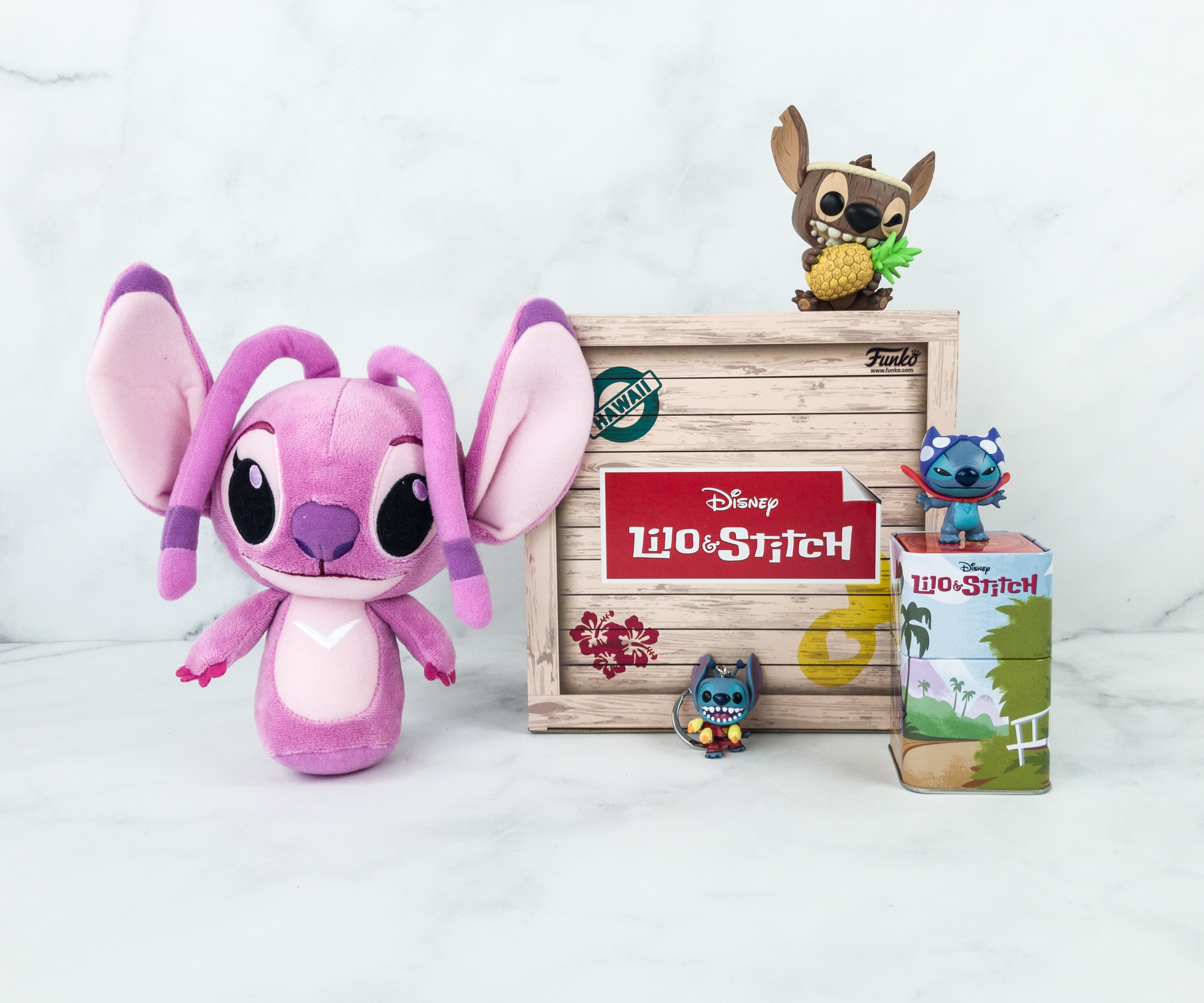 Everything in my box!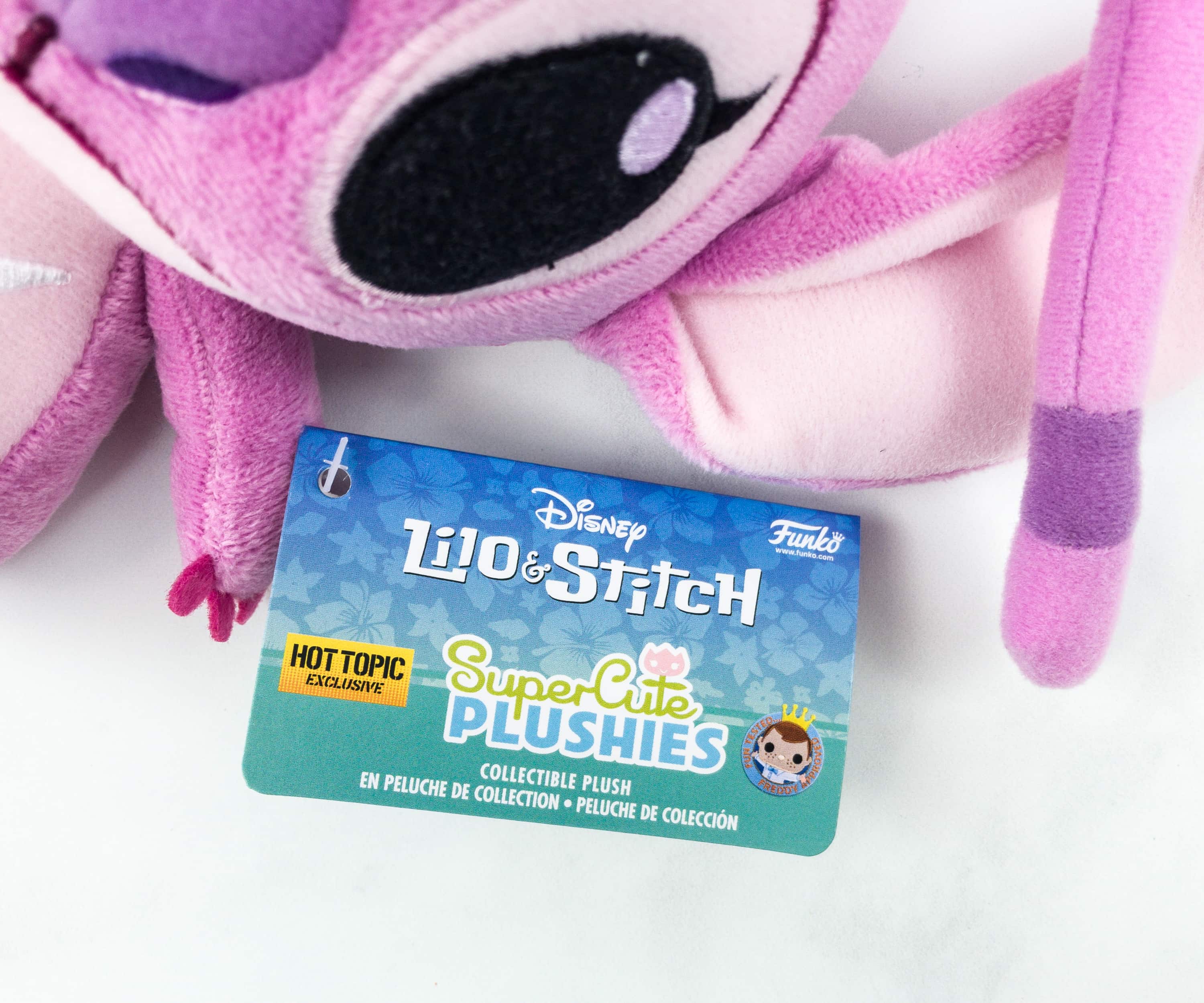 Funko Disney Lilo & Stitch Hot Topic Exclusive Angel Plush It's a collectible plush featuring Angel, Stitch's love interest!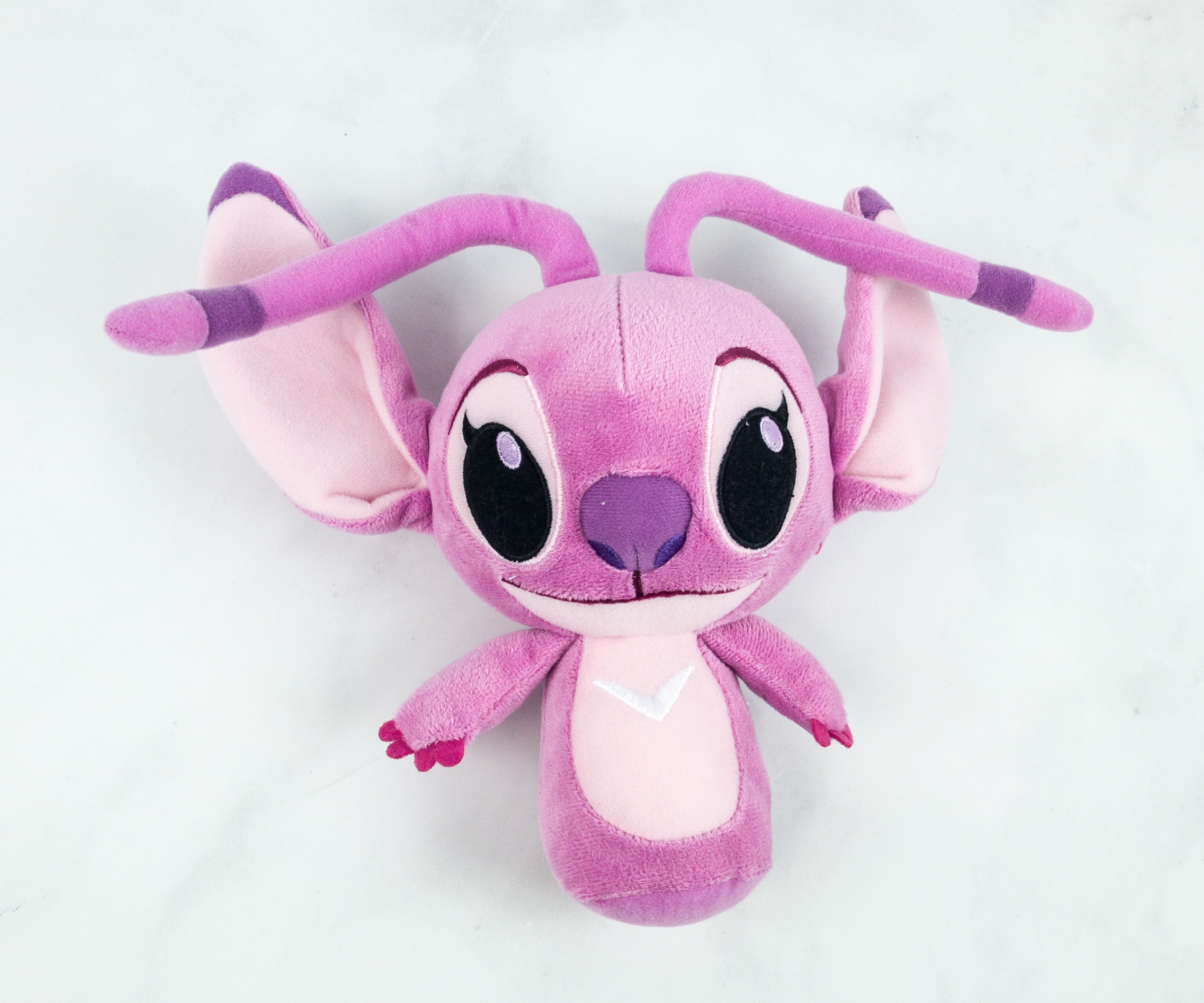 Isn't she adorable? All the details are there, and the color is just amazing.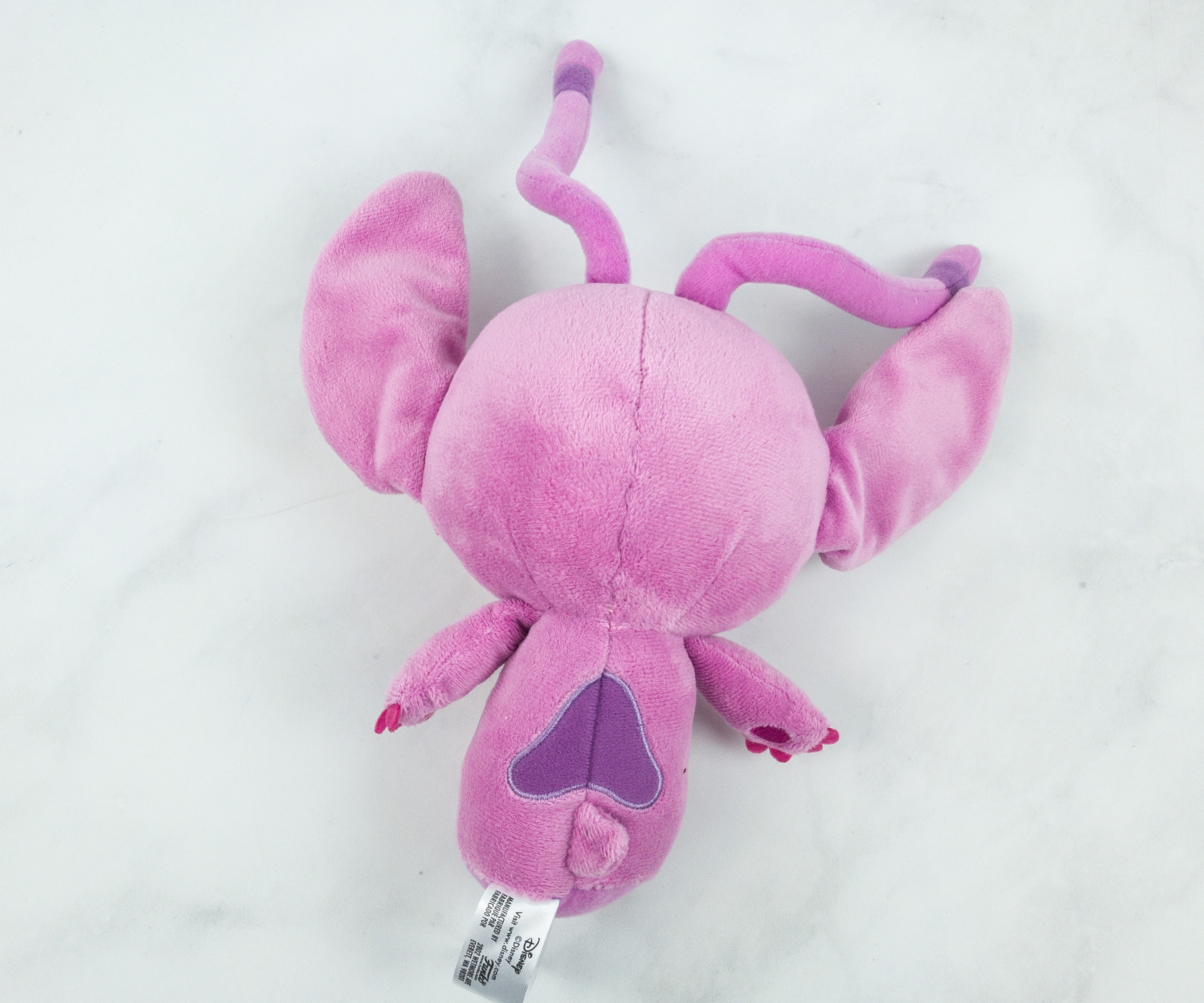 Even from the back, you'll find that the seams are well done, and the design is spot on.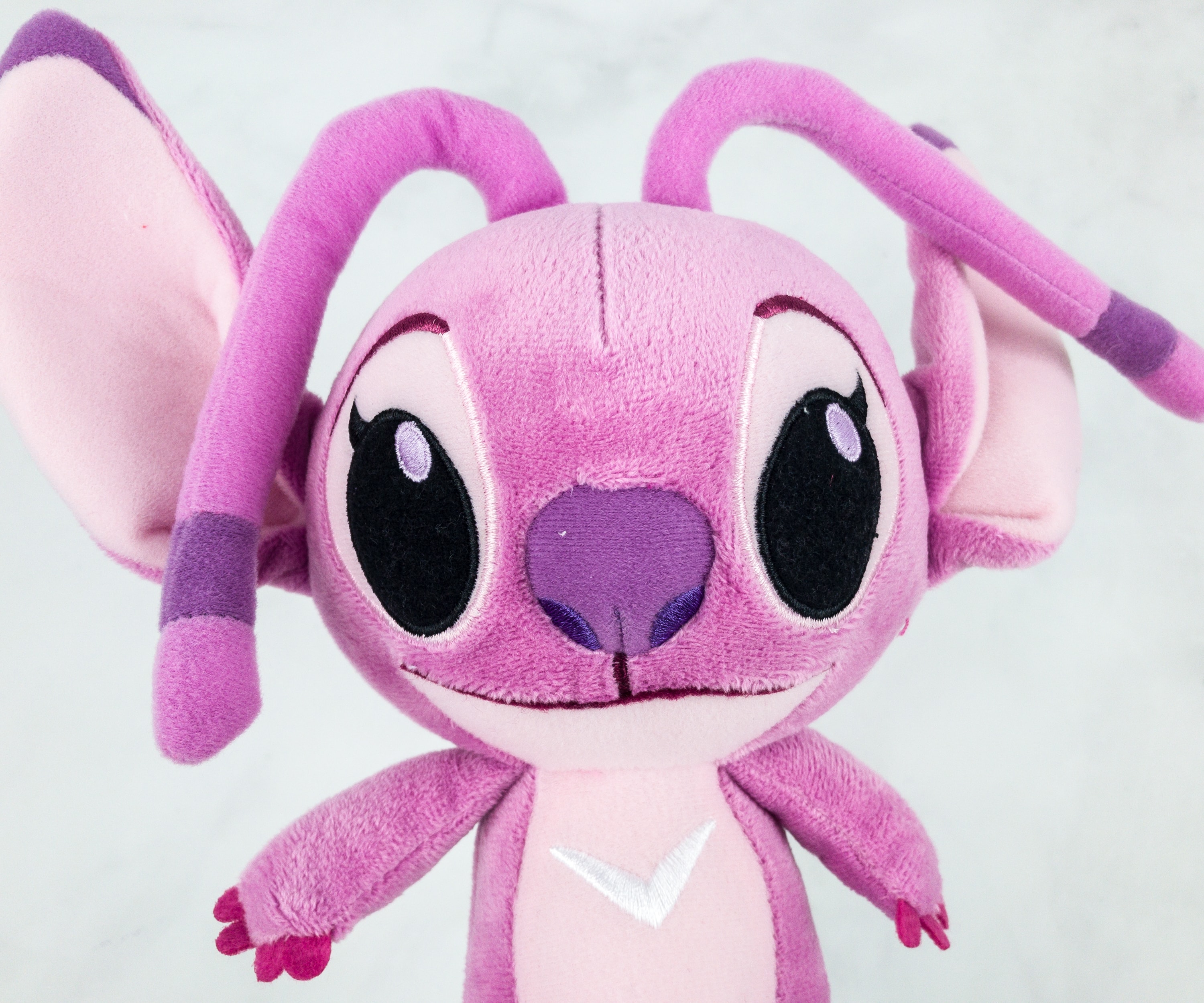 Oh so cuddly! We can't get enough of this toy and we're looking to collect the rest.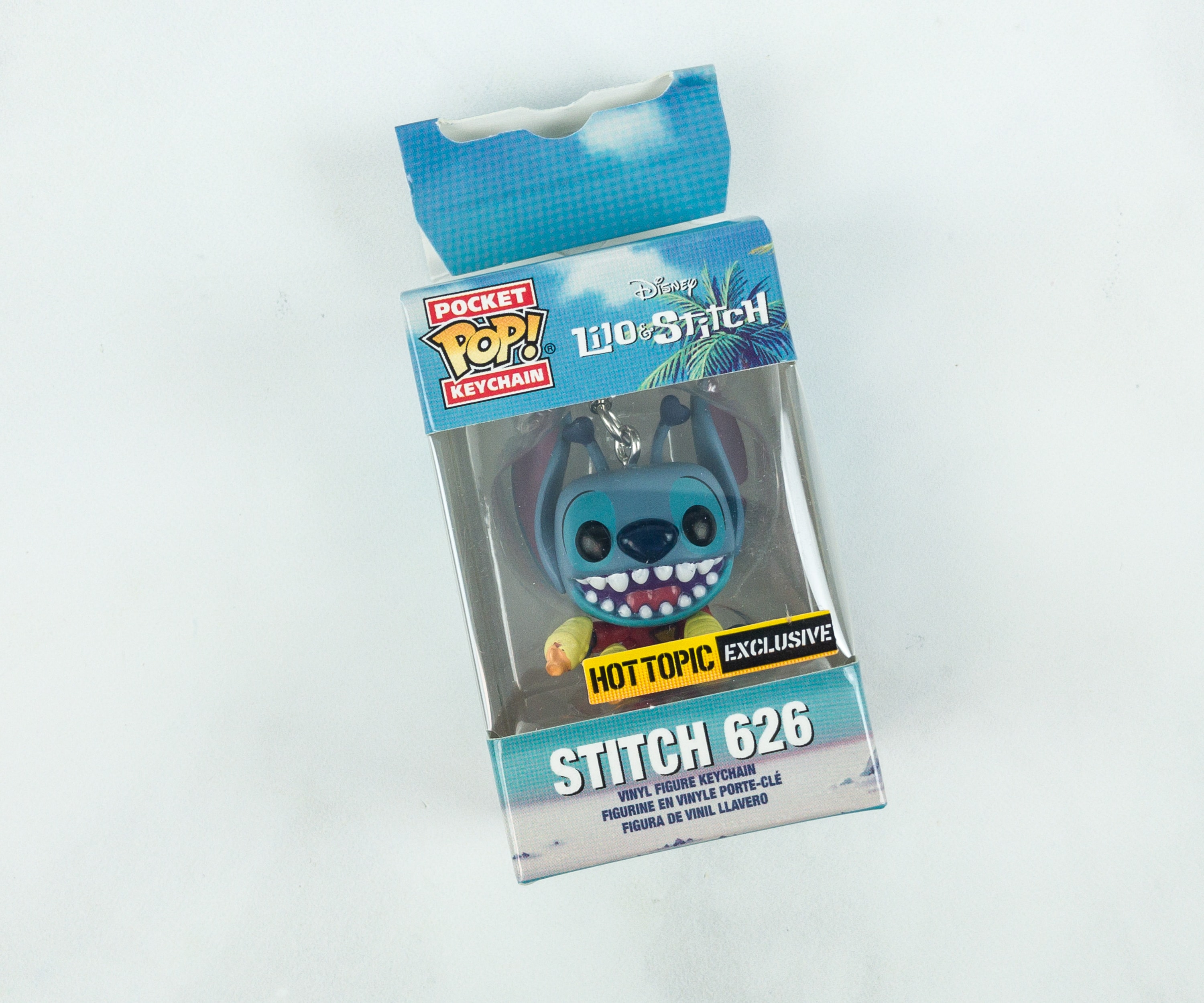 Pocket Pop Keychain Lilo & Stitch Hot Topic Exclusive Stitch 626 This exclusive Stitch keychain is made with vinyl.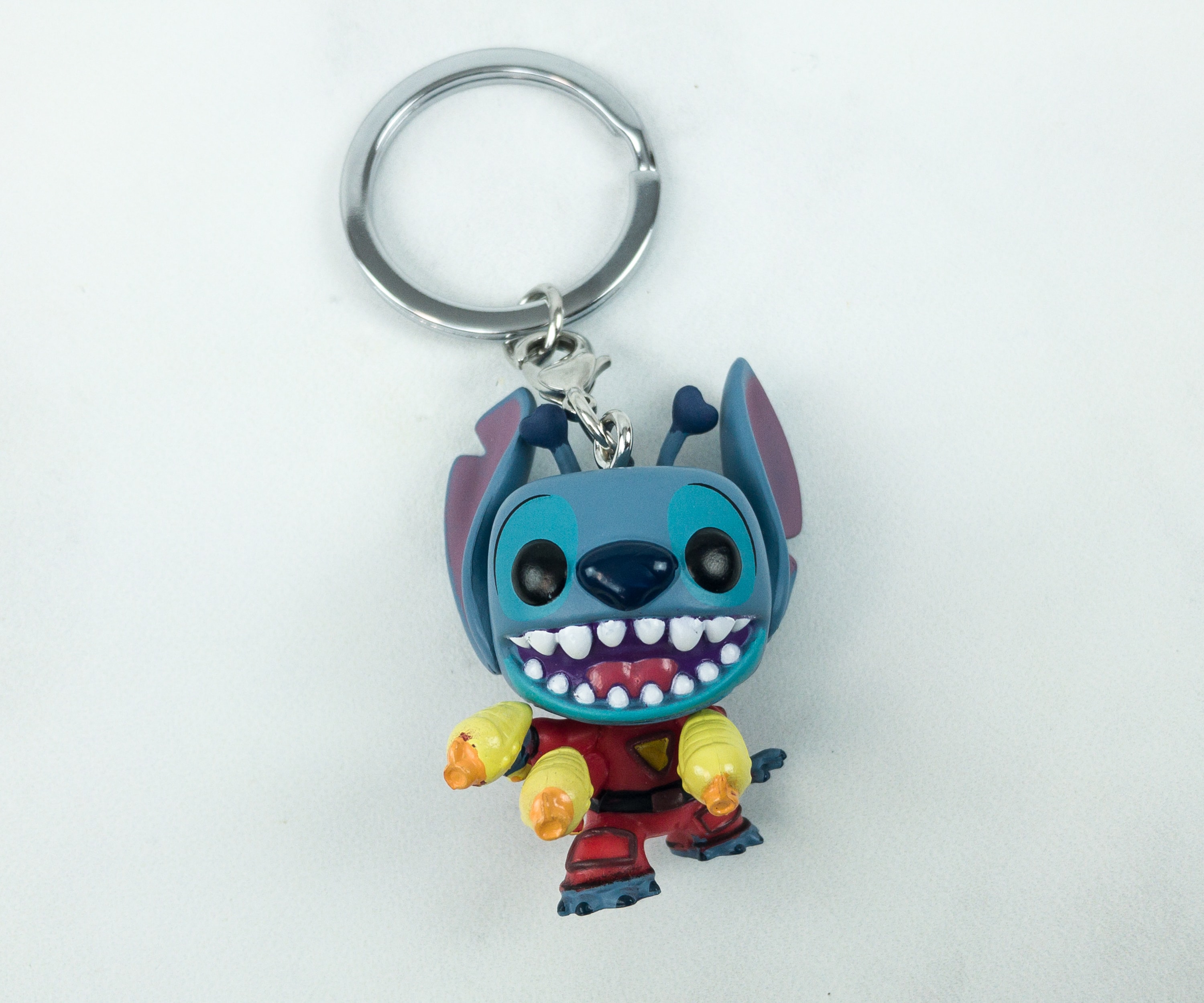 Stitch is in his alien uniform with three blasters on hand.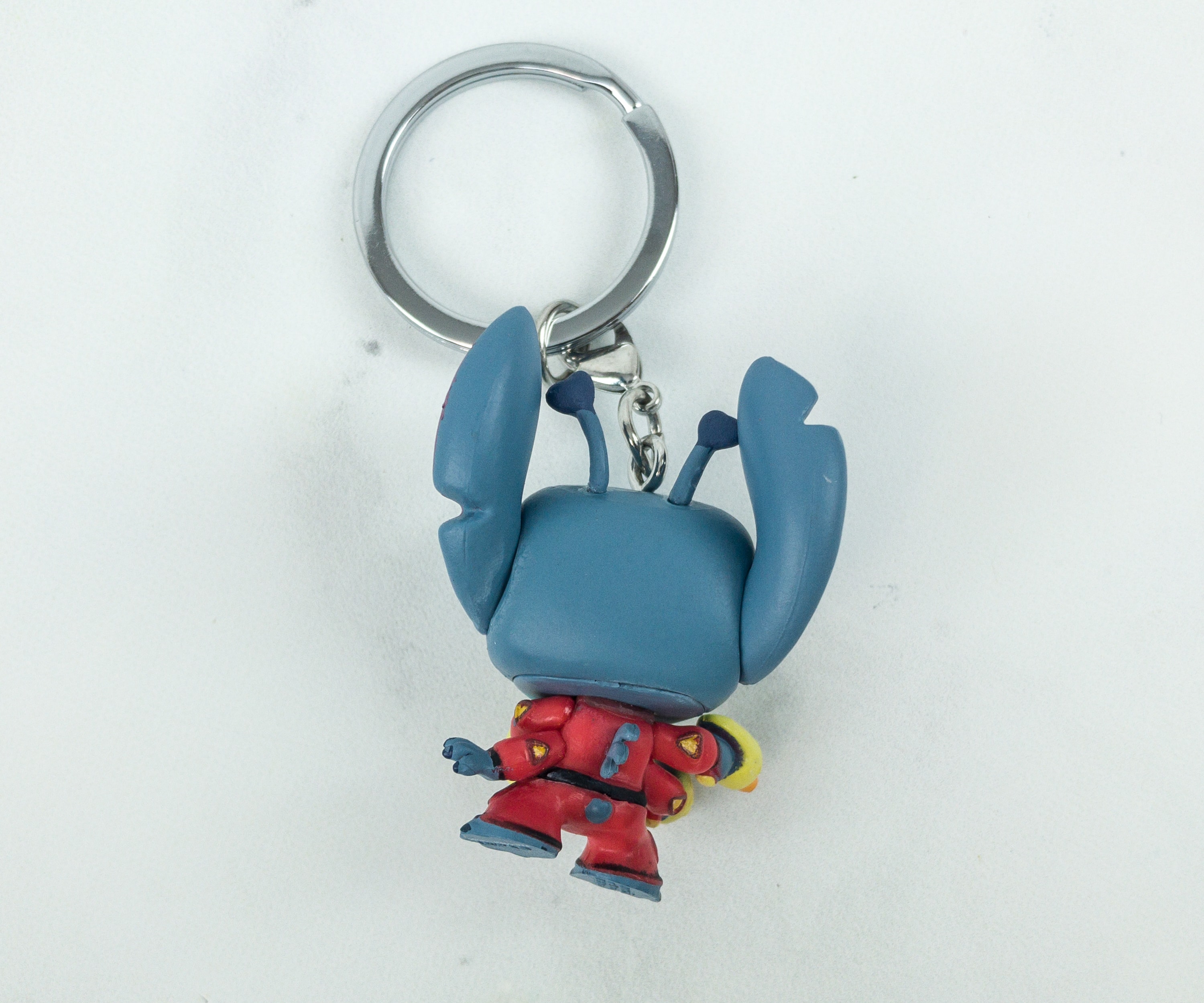 This Pocket Pop keychain paid attention to the smallest details which are evident even from the back.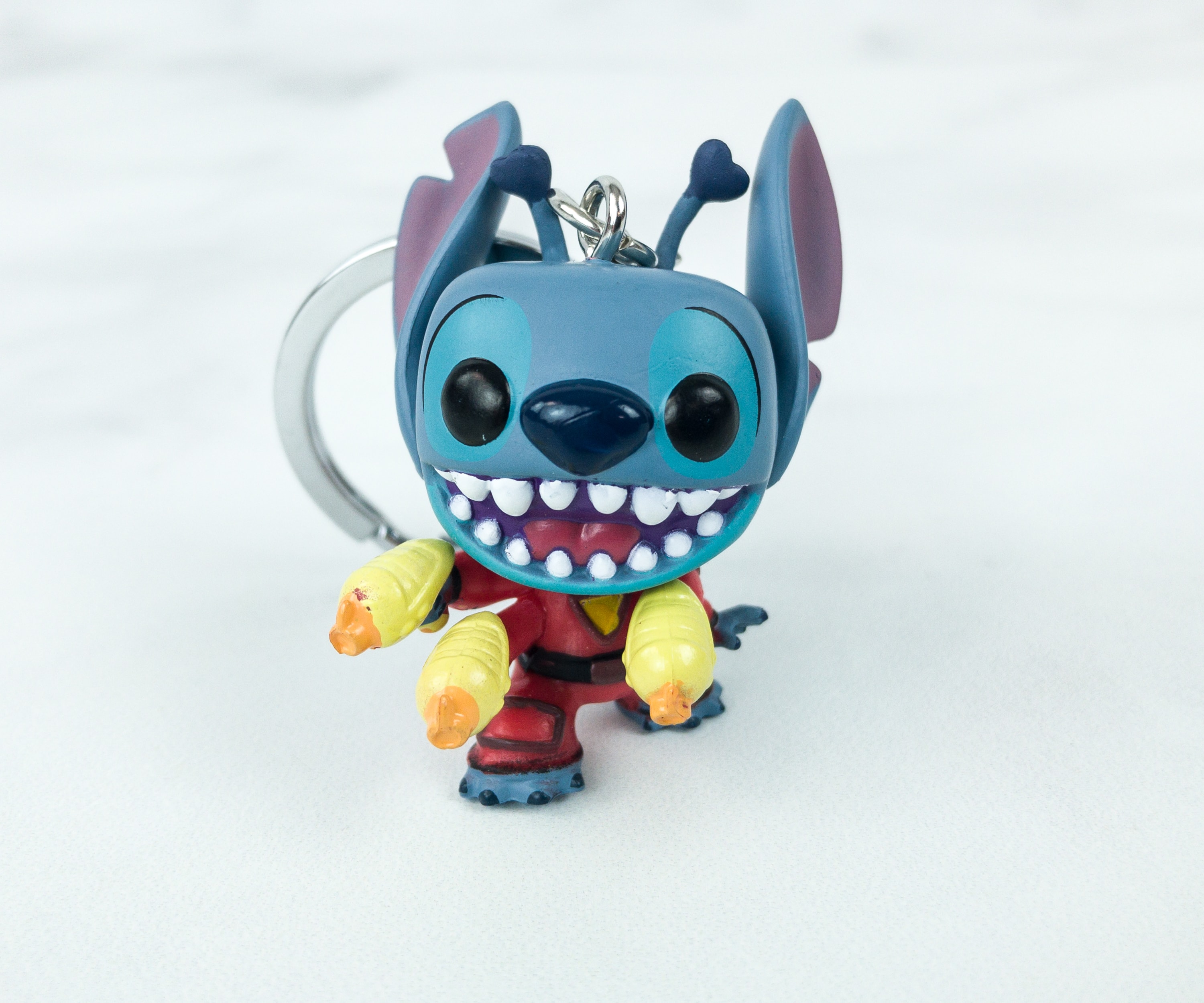 Stitch has an infectious smile!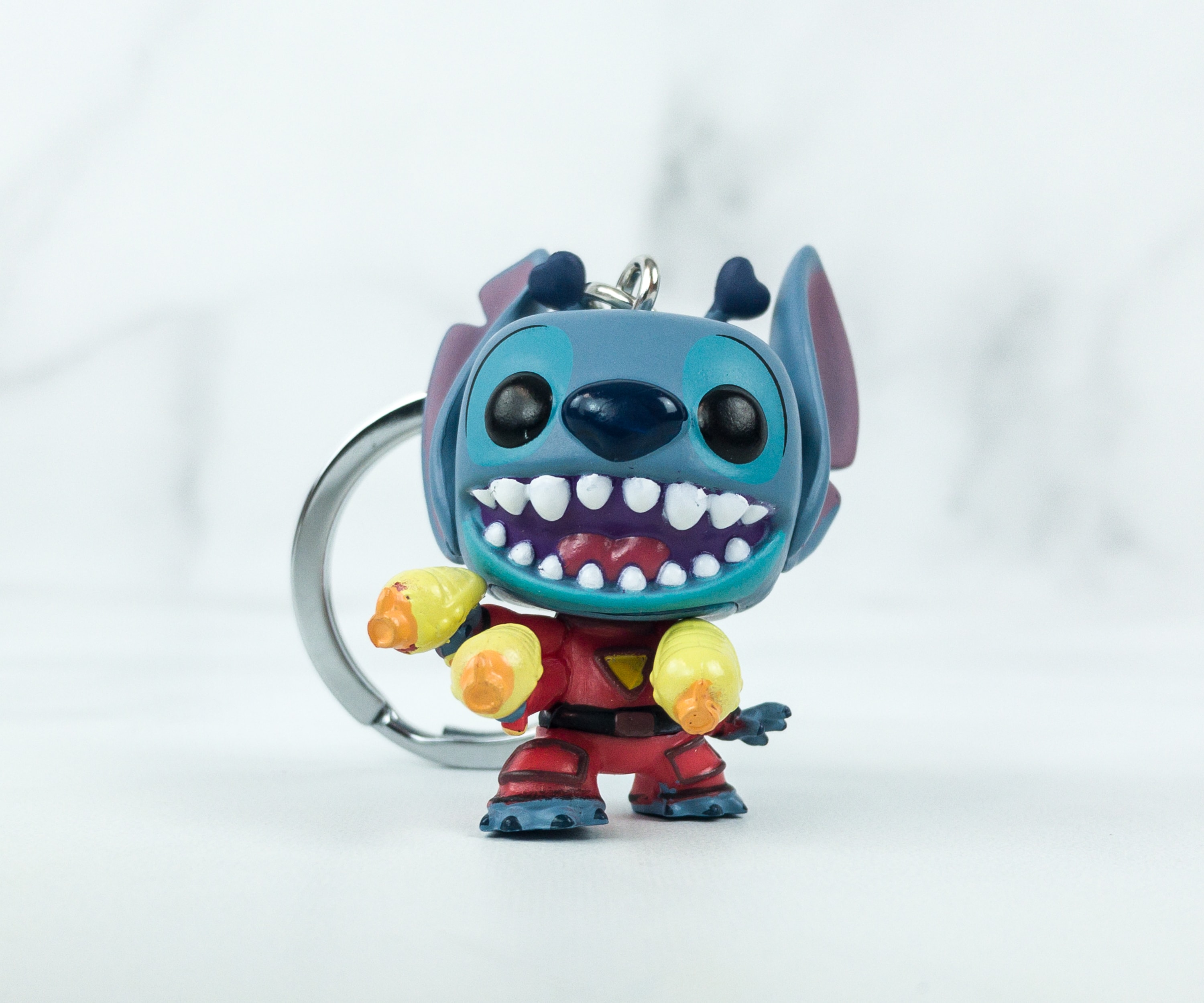 The chain is big and easy to attacth to keys or even to a bag.
Pop! Disney #472 Tiki Stitch Vinyl Figure  Stitch is a Tiki in this vinyl figure. It's also scented! So cool! This Pop is selling on Amazon for $40-$50!
The box itself is nice and displayable as well. It does capture the feel of Lilo and Stitch's home.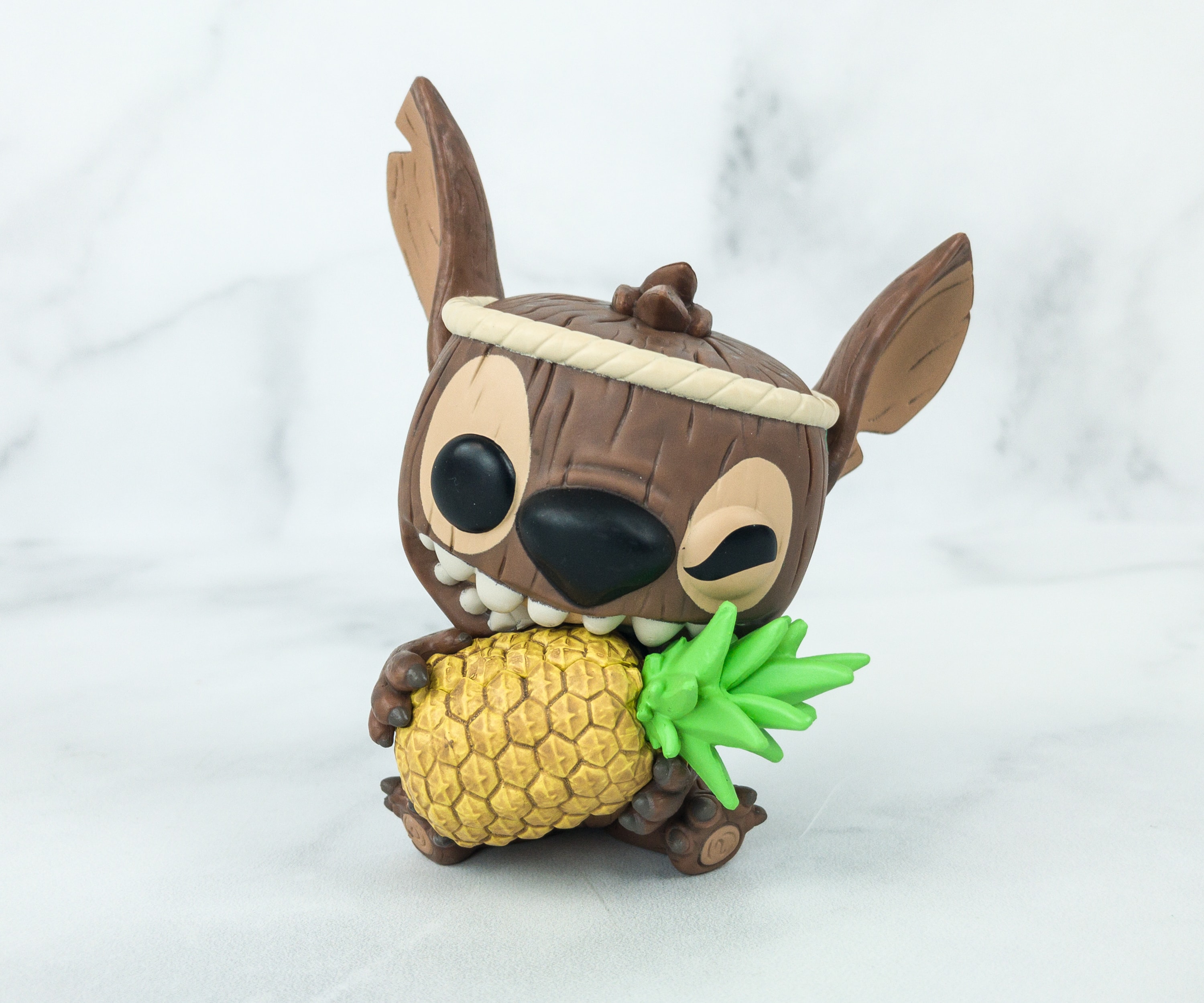 Here's how the Tiki Stitch looks like when removed from the box. Stitch is even carrying a pineapple.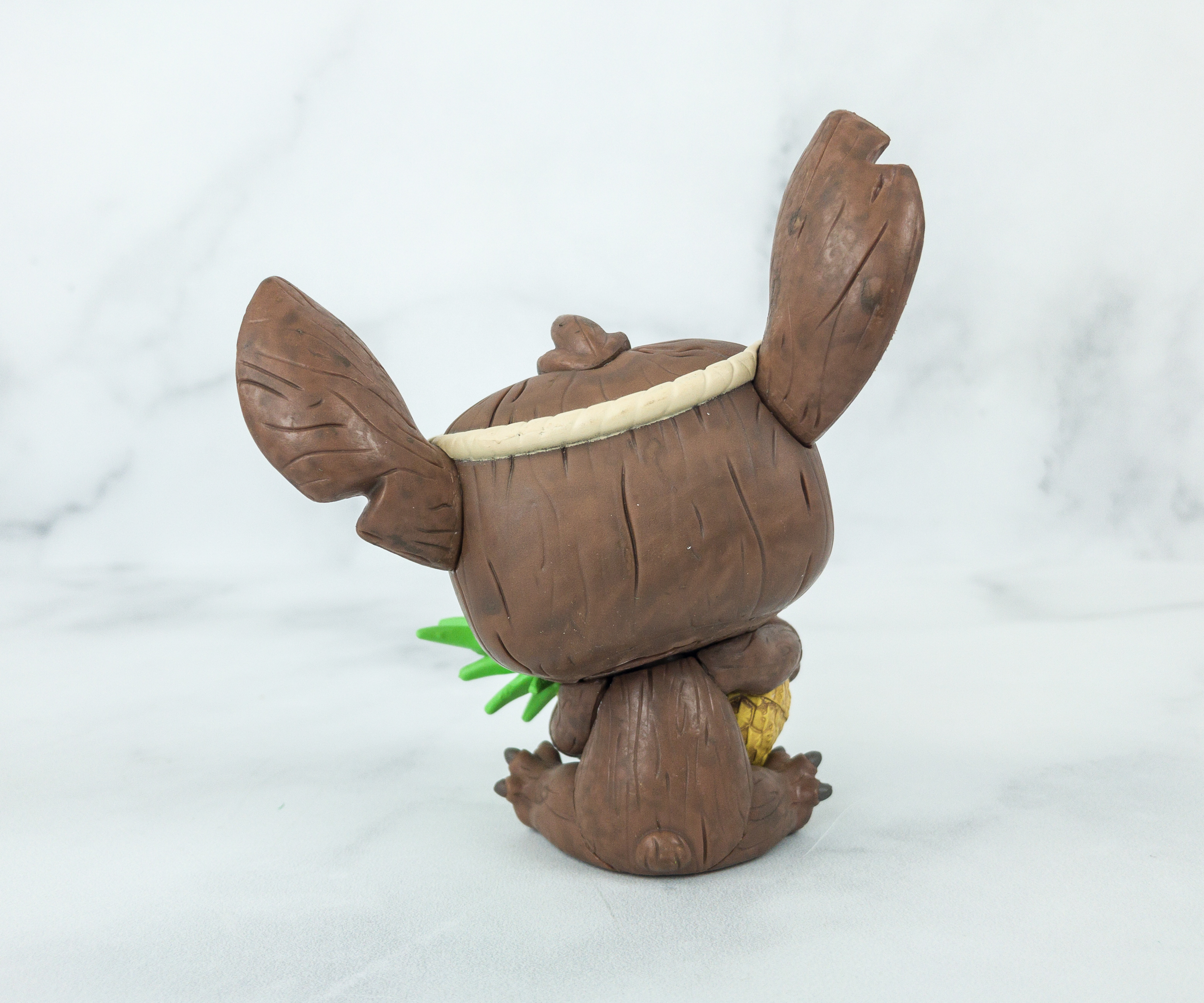 Just like a real Tiki, this Stitch figure has wooden details.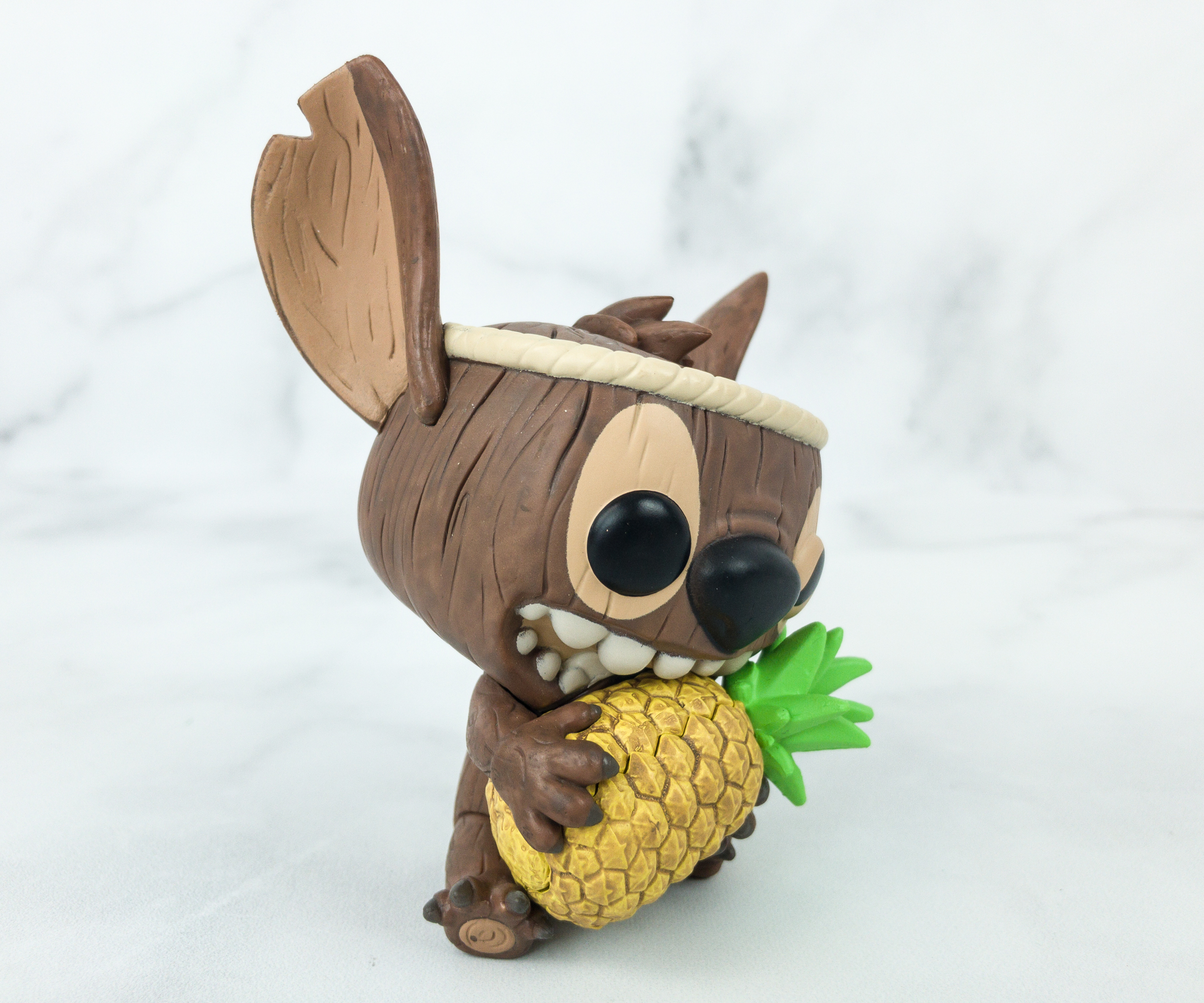 .The colors are on point too!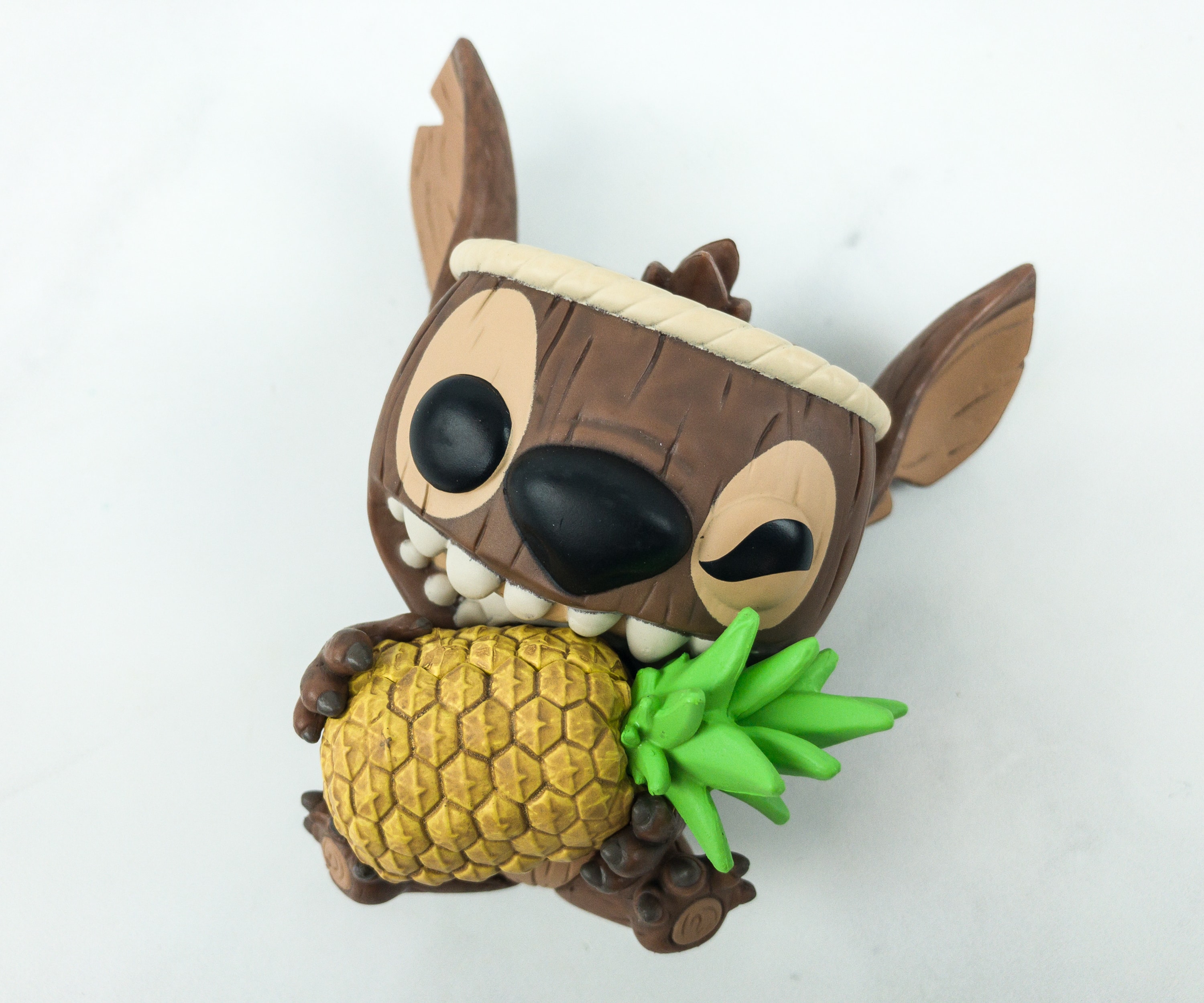 It's cute and smells really good. What a great collectible for Lilo & Stitch fans!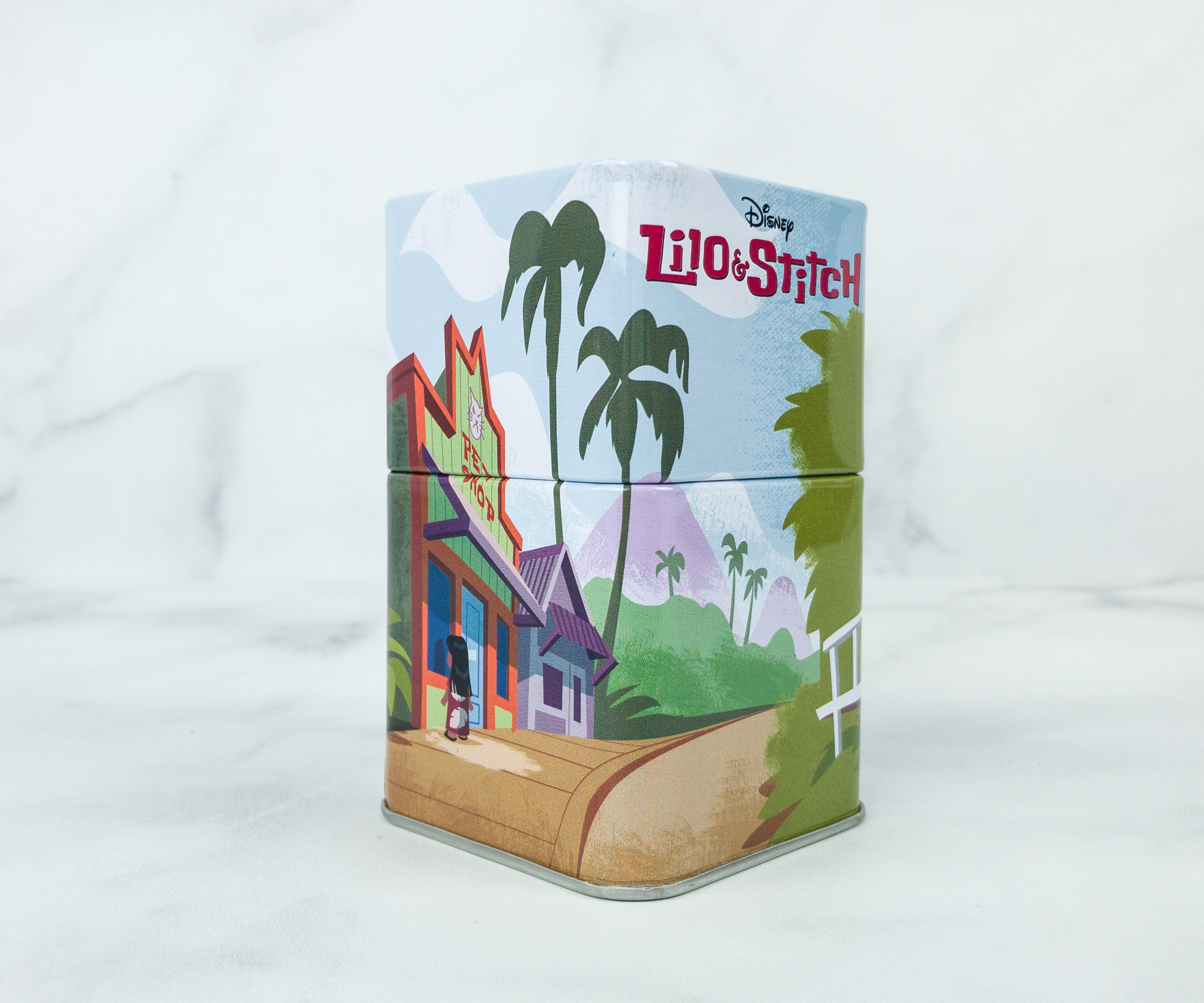 Funko Disney Lilo & Stitch Stitch Exclusive Mini Figure Tin  We also received an exclusive tin containing a mini-figure!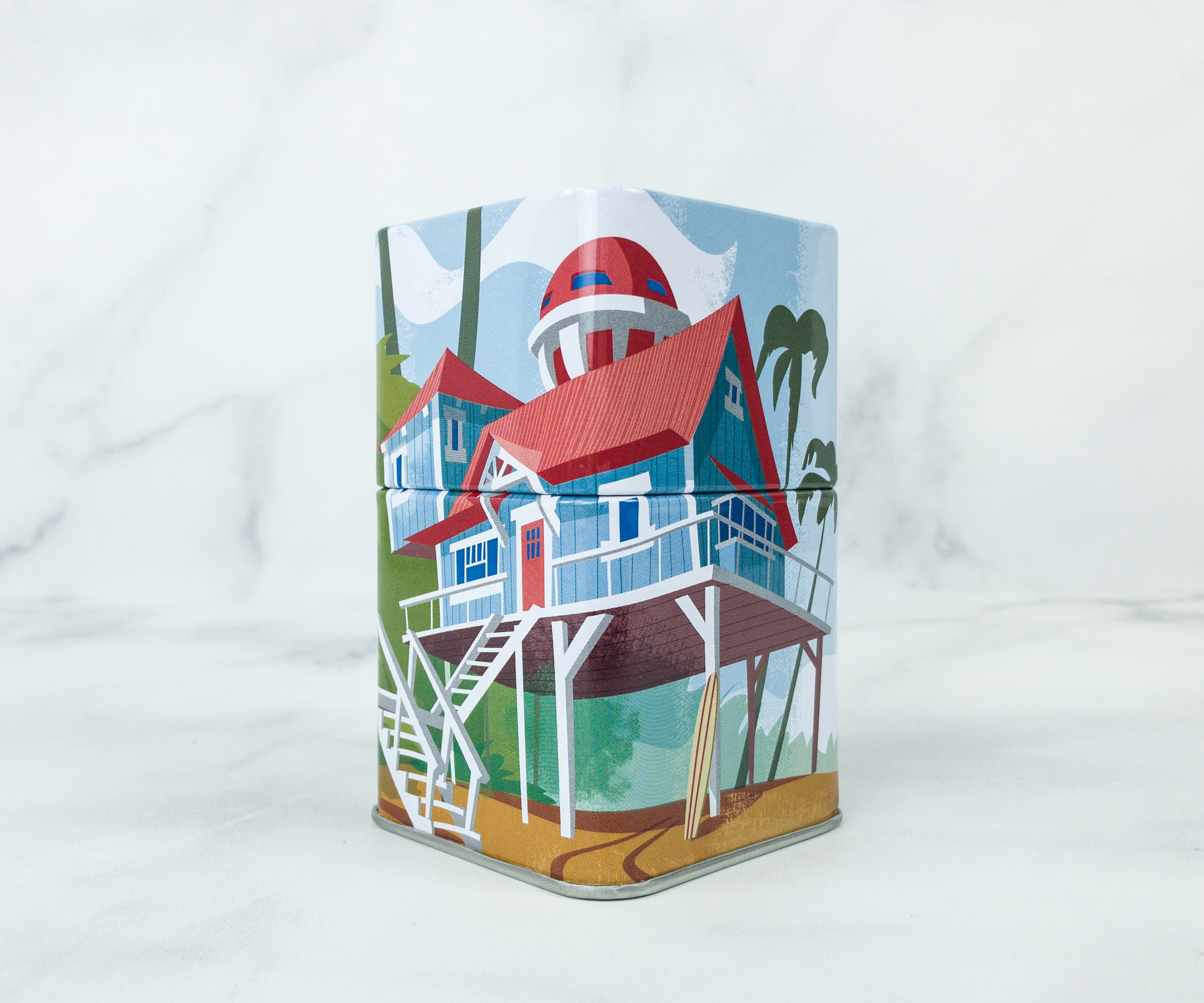 The tin can features Lilo and Stitch's home. It's cute and the best thing is that it's reusable.
Inside the tin can is a Stitch mini figurine!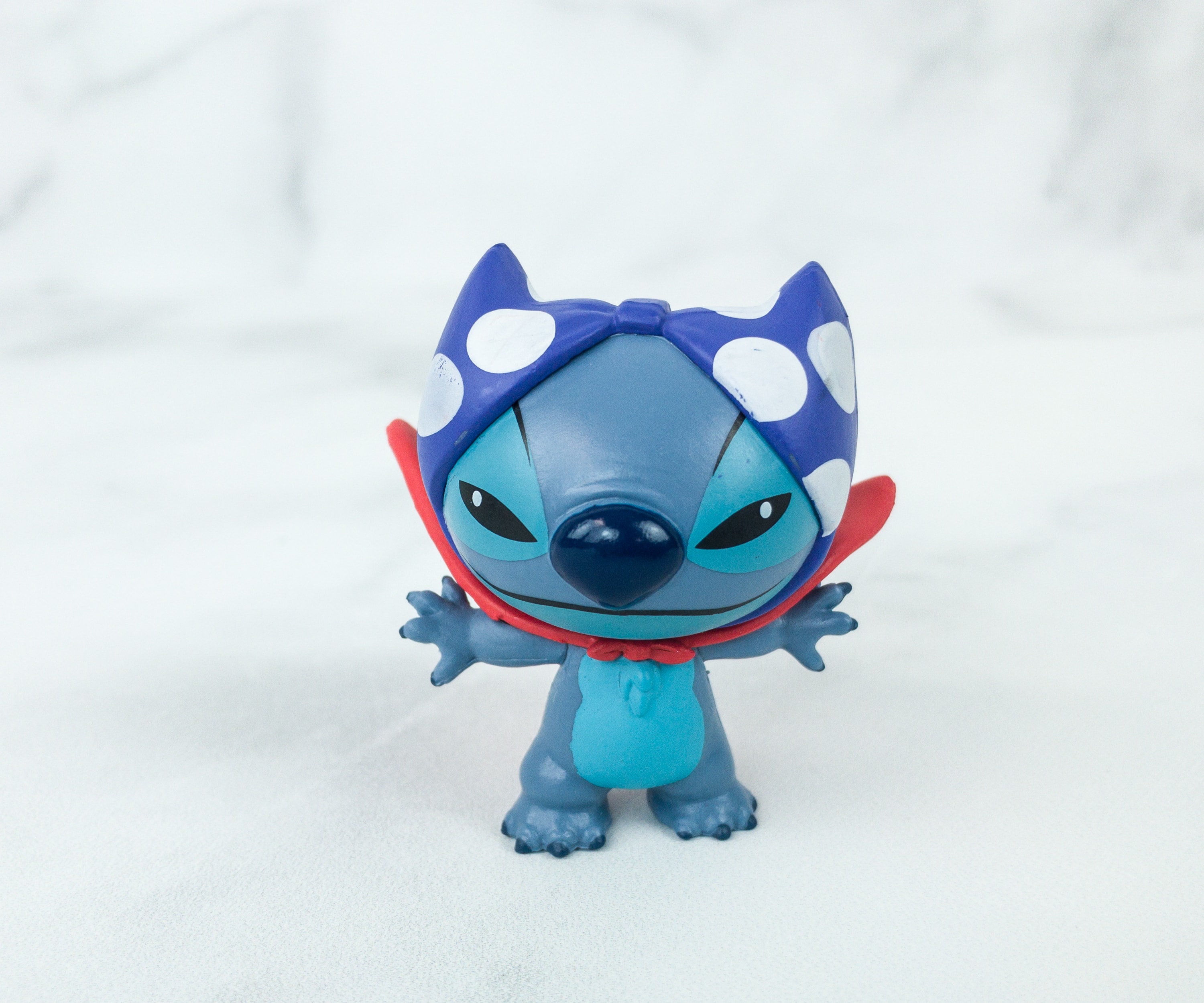 Stitch is wearing a bandana and a red cape.
Details are everything when it comes to toys, and this one has captured how the cape flows when there is wind.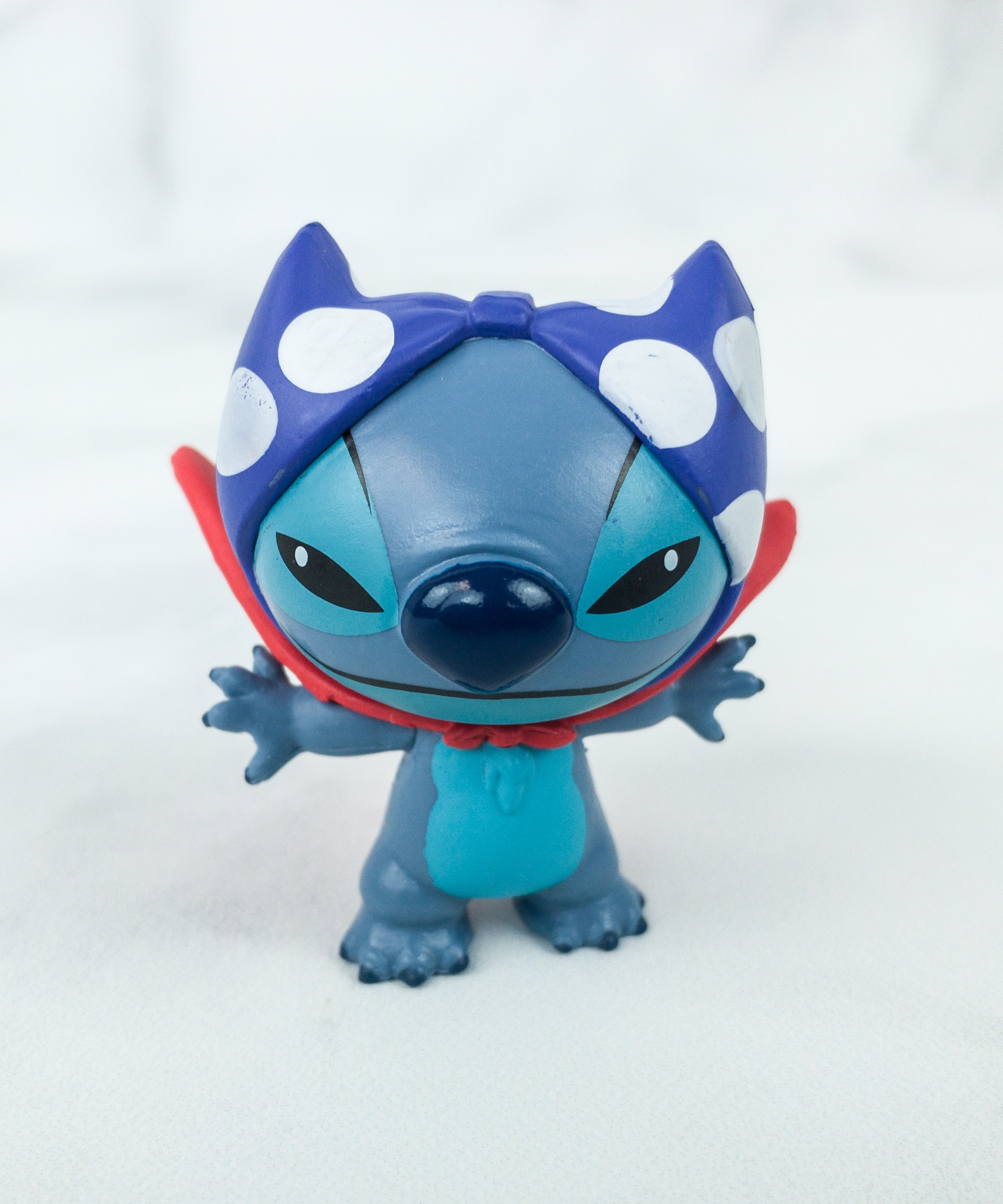 I can't get enough of how cute Stitch looks here, with his blue polka dot bandana and his red cape. He seems like a superhero here!
All these Lilo & Stitch collectibles are too cute! It made happy because everything is also high-quality and there are a bunch of exclusive items as well. The plushie is our favorite, it's so cuddly! We also like the Tiki Stitch Funko Pop and the mini vinyl figure which are worth displaying at home. We're big Disney fans so this box keeps us excited every single time. If you are too, you should check it out – the next theme is DUMBO!
What did you think of this month's Disney Treasures box?