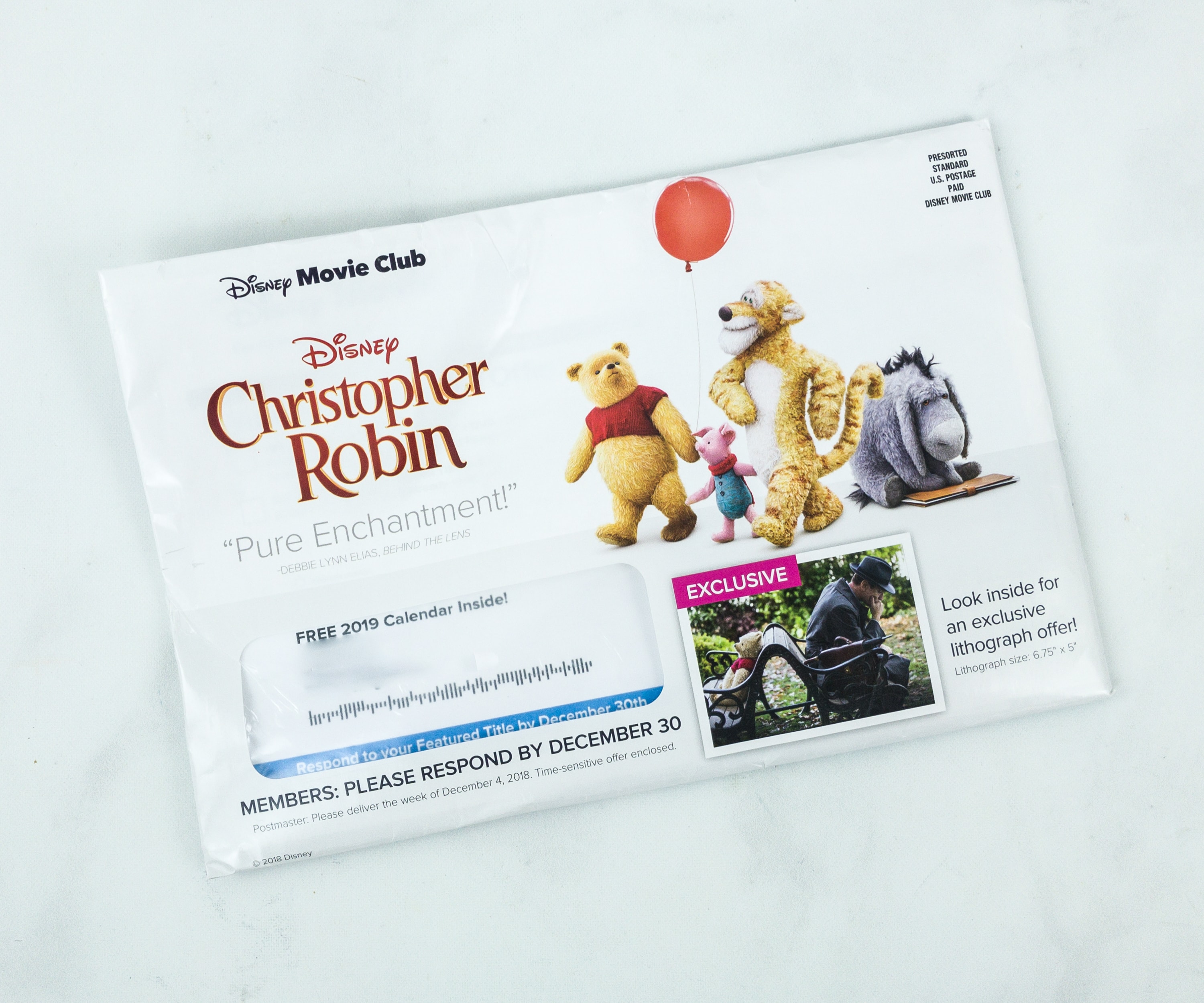 Disney Movie Club delivers the latest (and most-loved classic) Disney Movies for you to build your ultimate Disney Movie library. When you sign up for the trial offer (see below for full details) you can get 4 movies for $1 shipped. Not just Disney you can also get Pixar and Marvel Studios!
The way these subscription works is that you'll get a featured movie title offer that you can accept or decline. If you forget to decline, it will be sent automatically. Just like pick or skip in other subscriptions. Some months have 2 featured titles, and that's why we have 2 reviews this month!
DEAL: Get 4 movies for only $1! The deal applies automatically, just VISIT AND SUBSCRIBE. Terms & conditions apply. In order to fulfill your Club purchase commitment, you'll need to buy 5 movies at full price.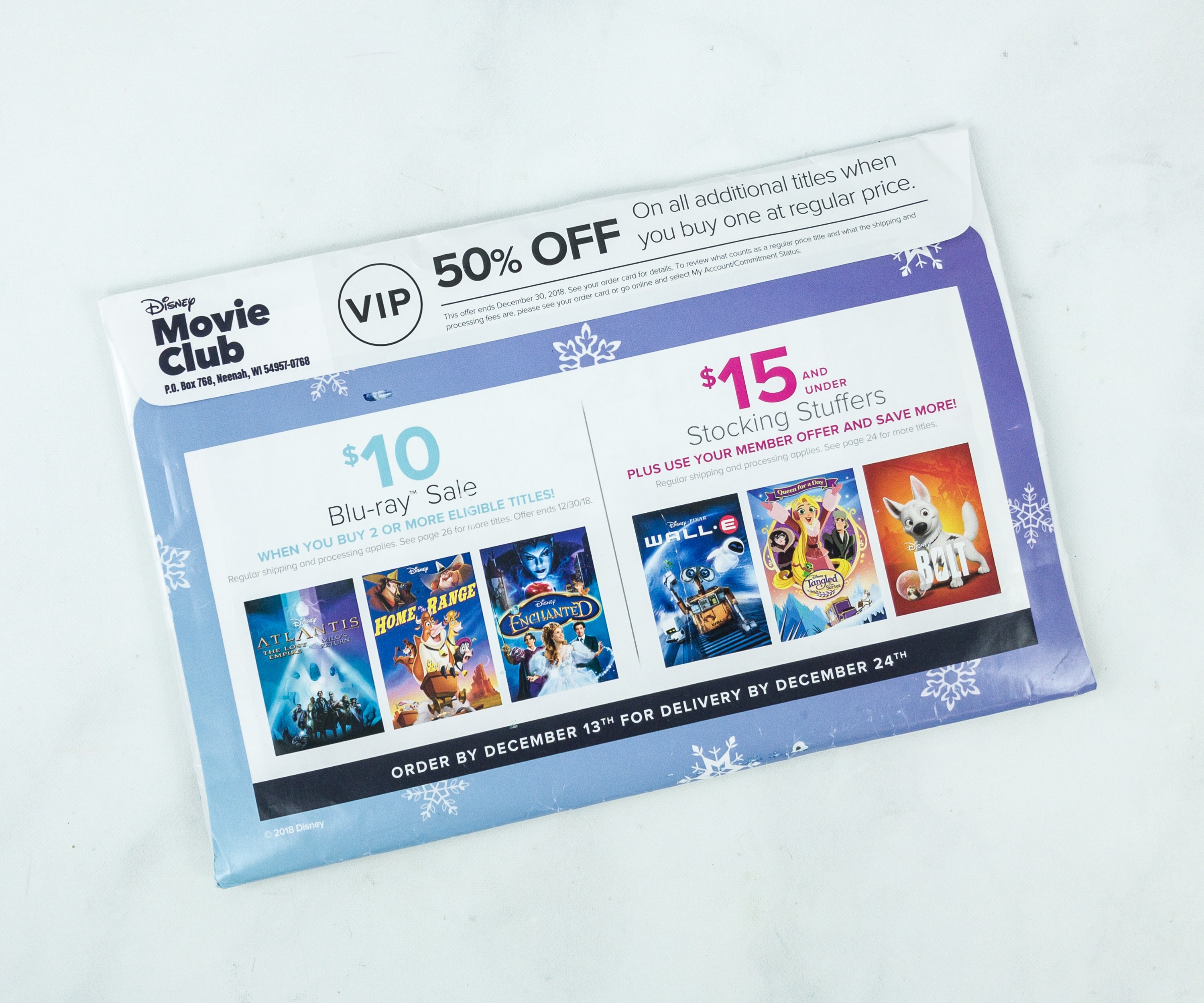 All the promotional details are outside of the pack.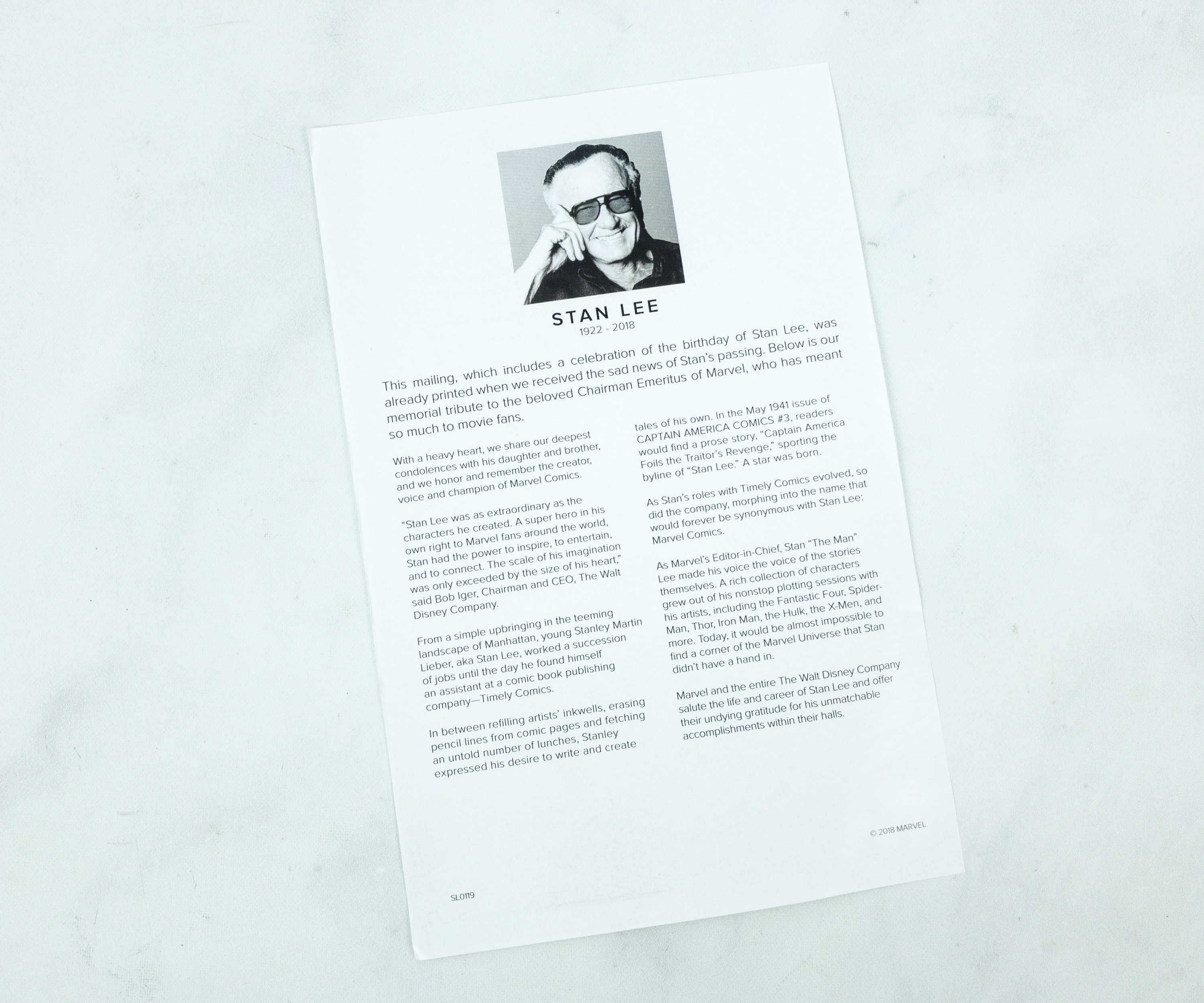 The legend Stan Lee passed away last year and I think we owe half of our childhood to this man. Comics have always been a part of a kids' journey to self-discovery. His legacy of so many characters, storylines and plot twists will continue to inspire more kids.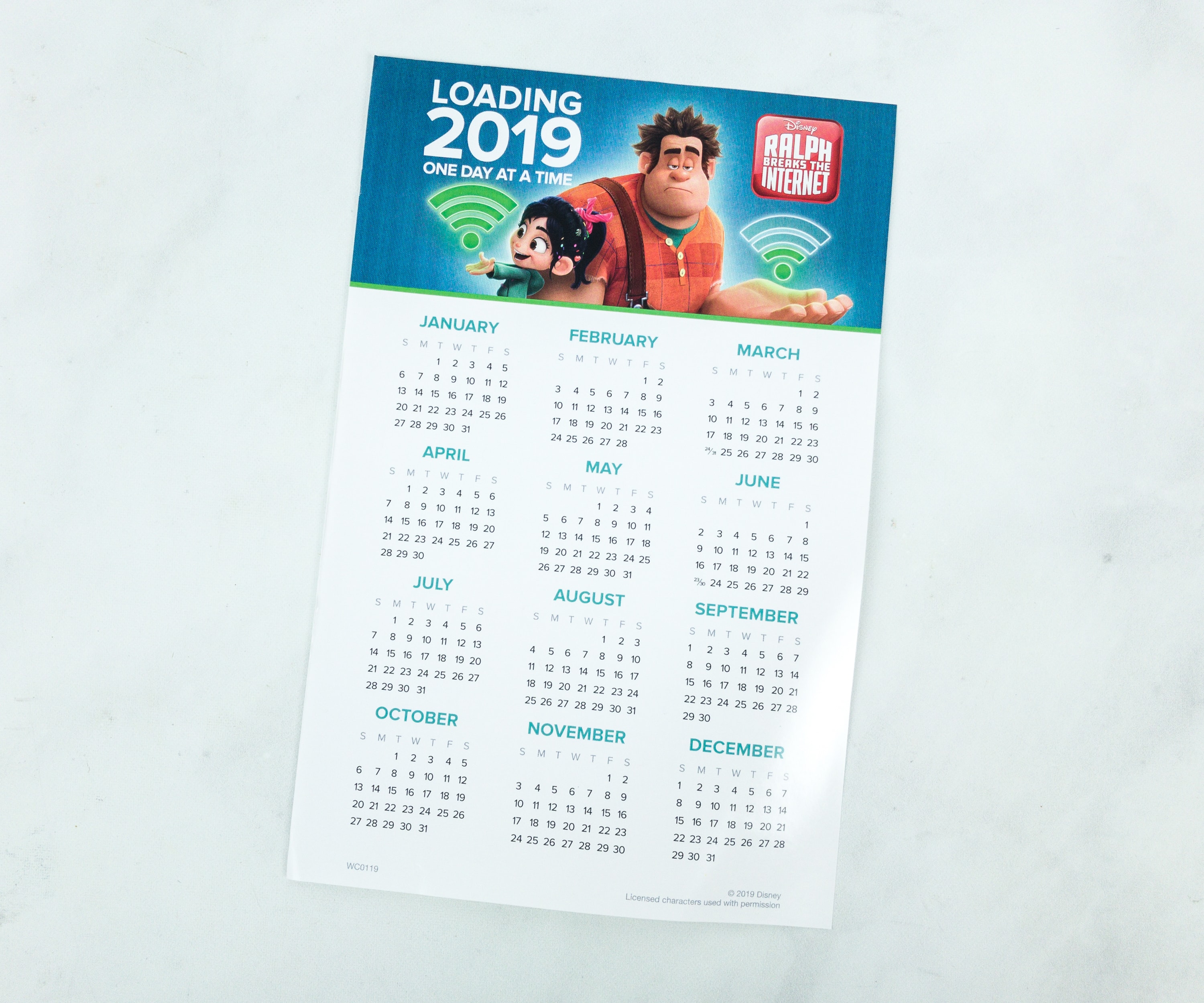 Disney gave us the Ralph Breaks The Internet Calendar for 2019.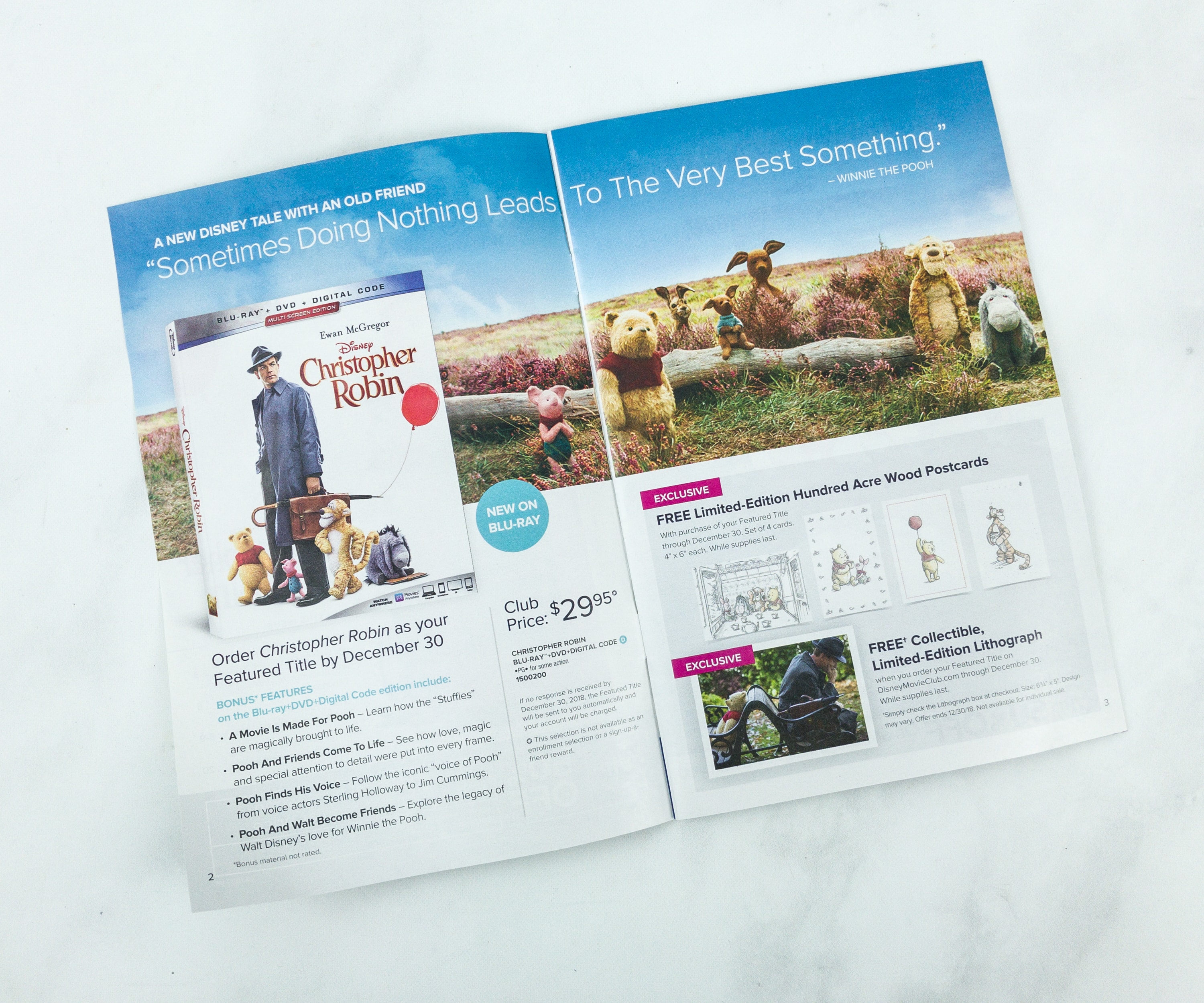 This month's movie #2 is Christopher Robin!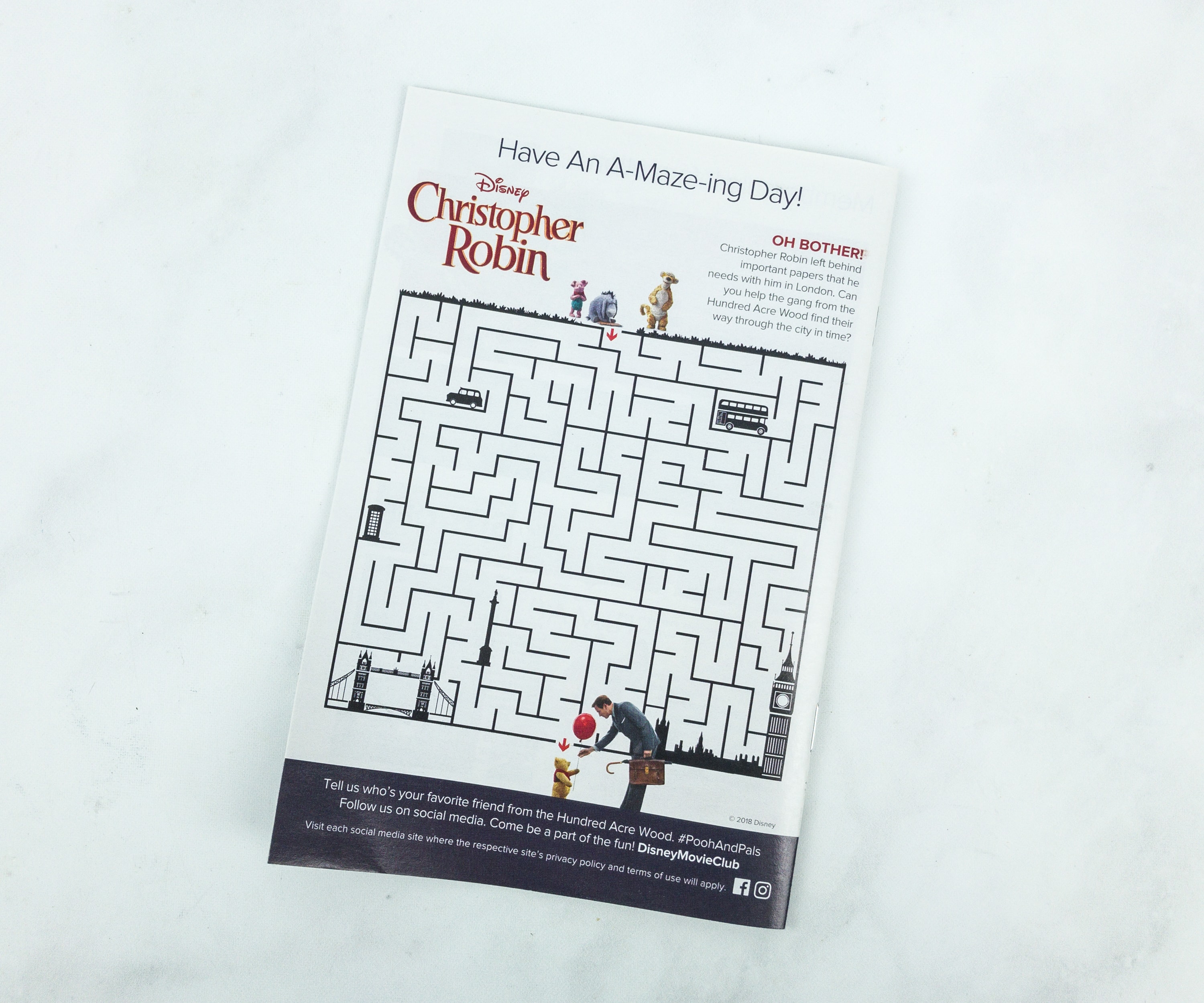 There are also some fun activities for kids included in the mailing!
We took advantage of the 50% off additional titles offer and picked up Lilo & Stitch, too!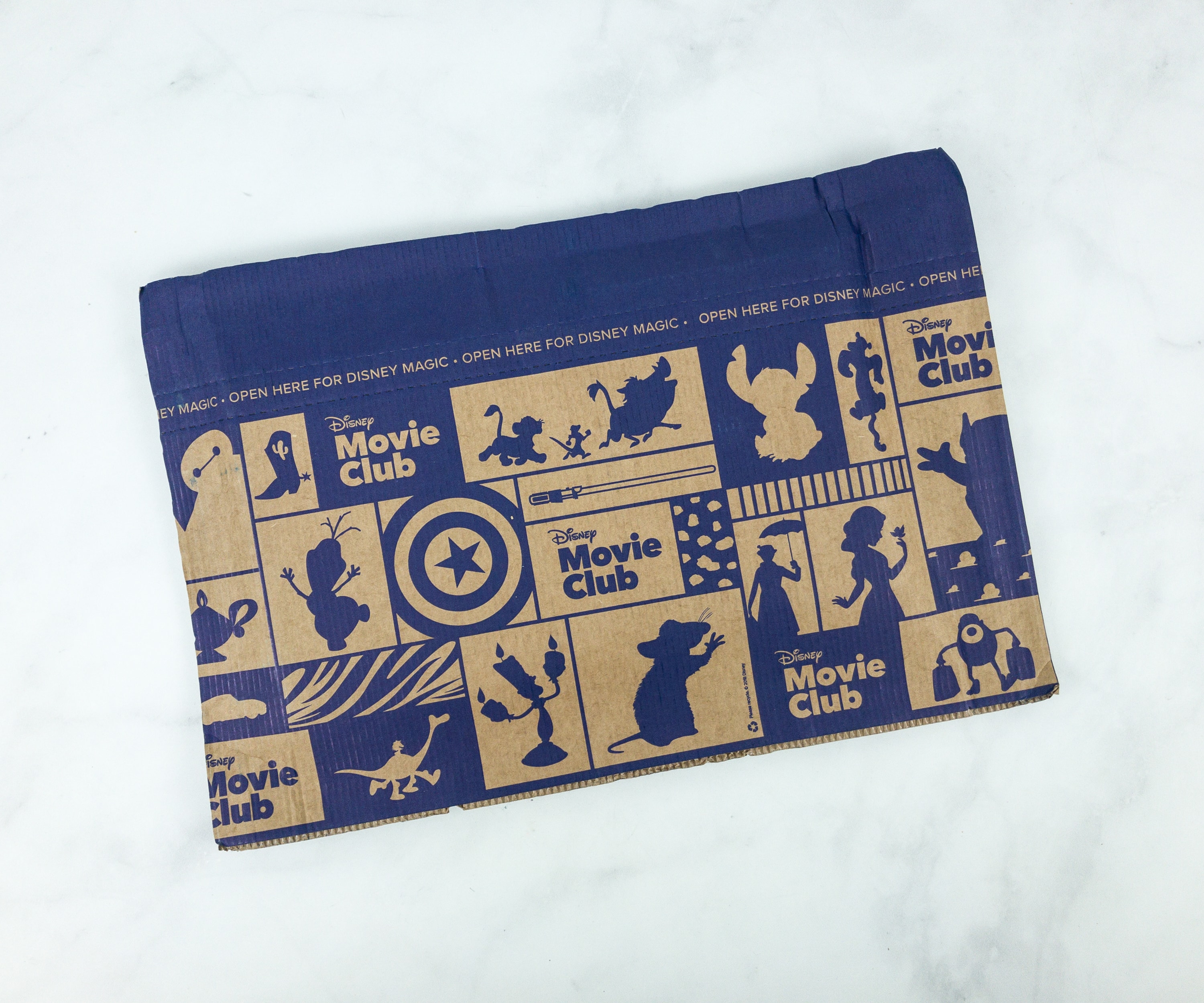 I actually love this cool packaging where we can see some of the DMC's classics!
We got a lot of things in our pack!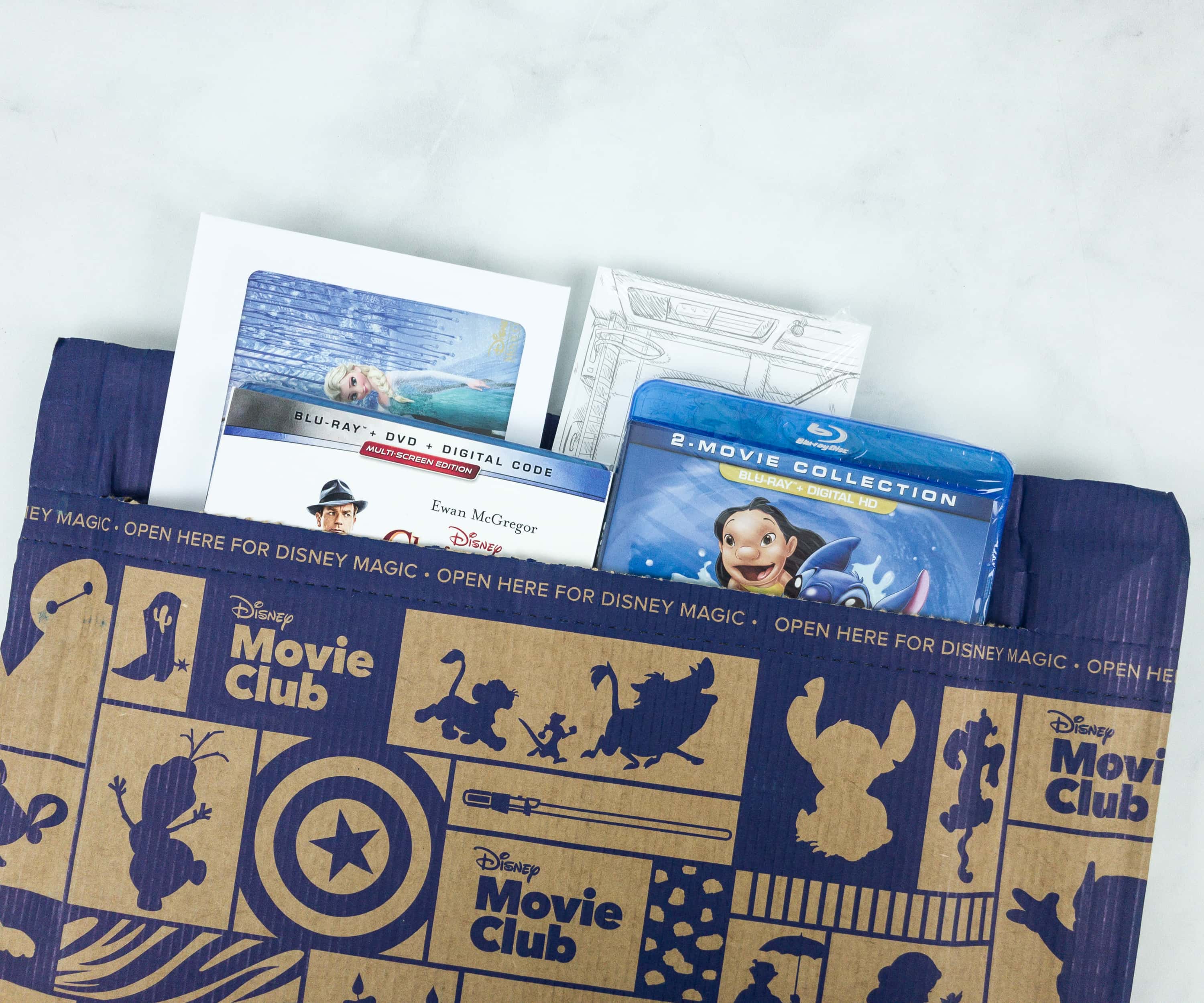 I can see an art print from Frozen and 2 movies which are Christopher Robin and Lilo and Stitch.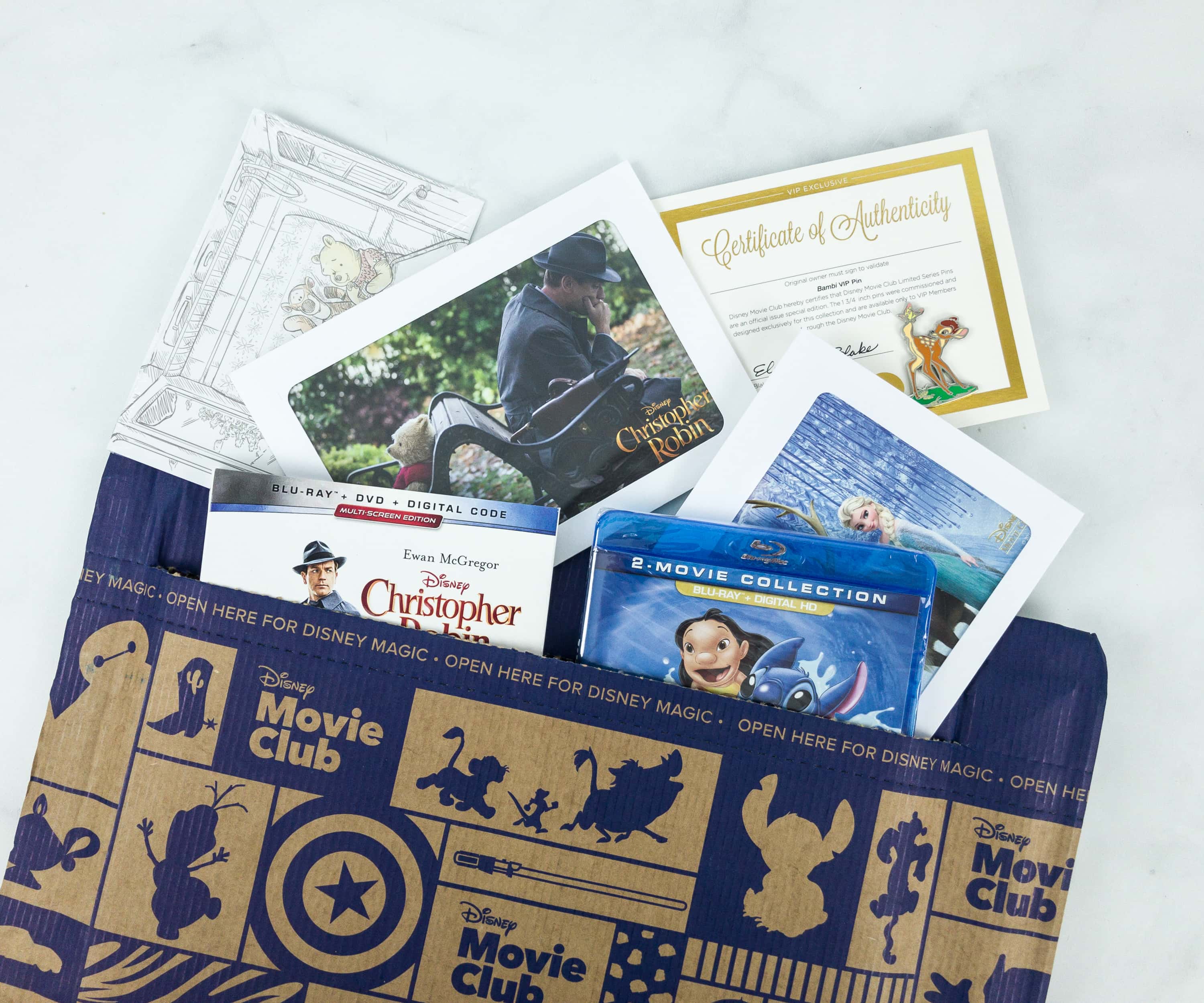 There's a Winnie The Pooh postcard as well as the pin authenticity card.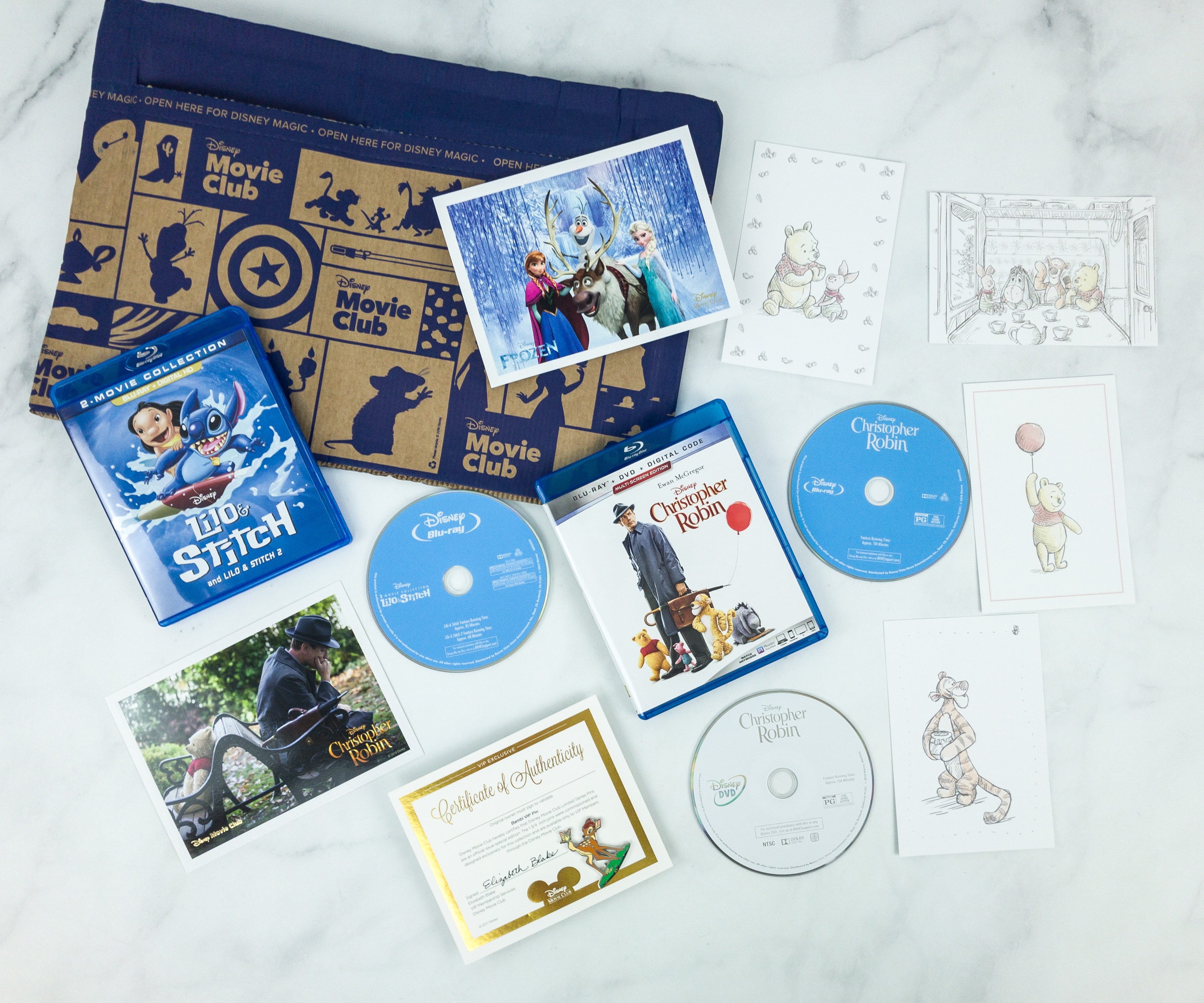 Everything in my box!
They always send us a reservation card if we are interested in buying Disney merchandise.
This is cool! They also sent us to and from stickers to use for our presents. All of The Incredibles characters are cute.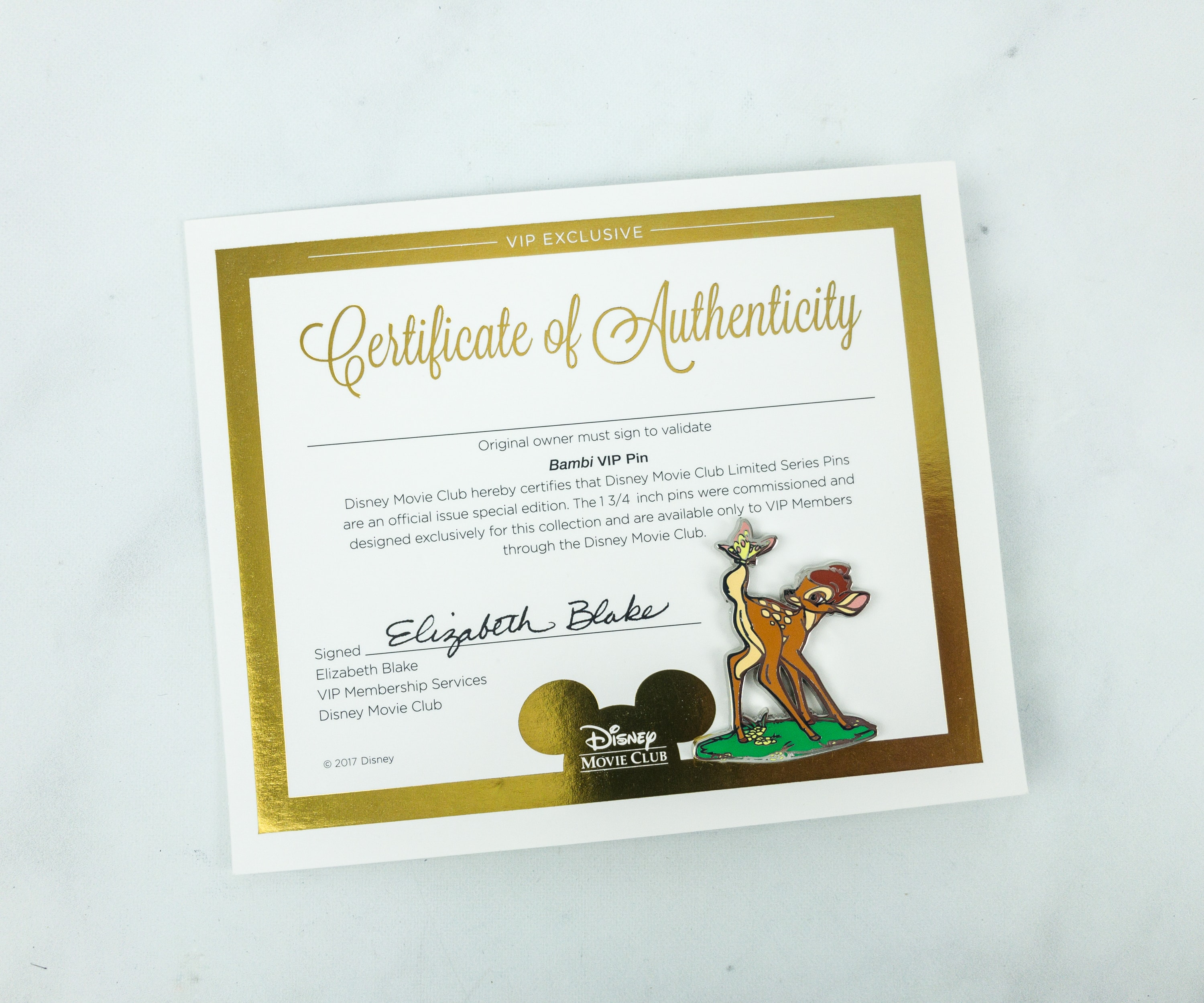 I got this pin from a VIP membership in Disney Movie Club. This is my authenticity card for the pin. It is designed exclusively for this collection.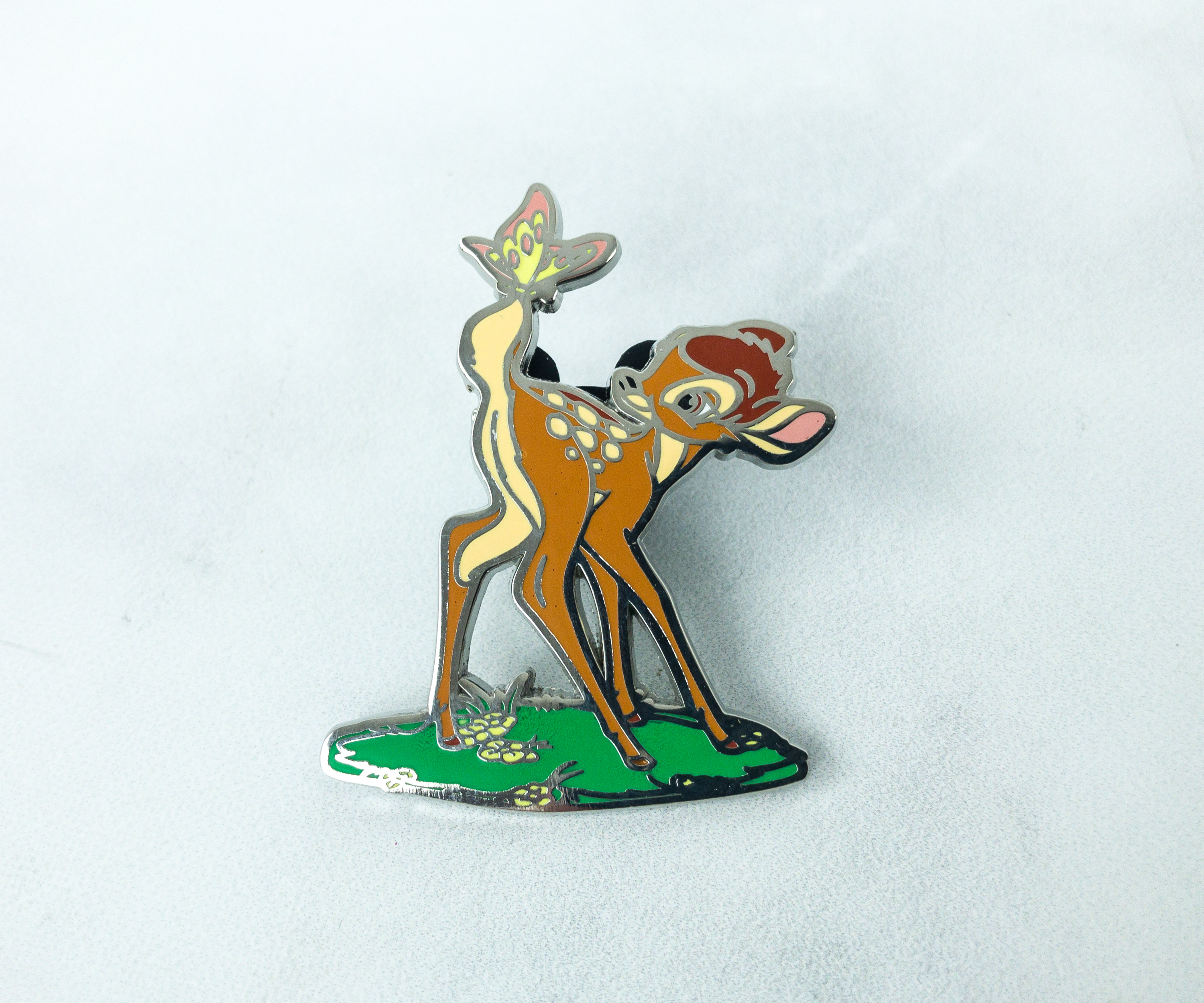 Bambi VIP Pin. The pin's design is different. Usually, there's a background scenery for character pins. Here, they followed the shape of Bambi in its iconic pose. The colors and details are impeccable. It also has a rubber backing.
Christopher Robin Postcards. We got 4 postcards and all of them feature Winnie the Pooh characters, including Winnie the Pooh himself, Tigger, Piglet, and Eeyore.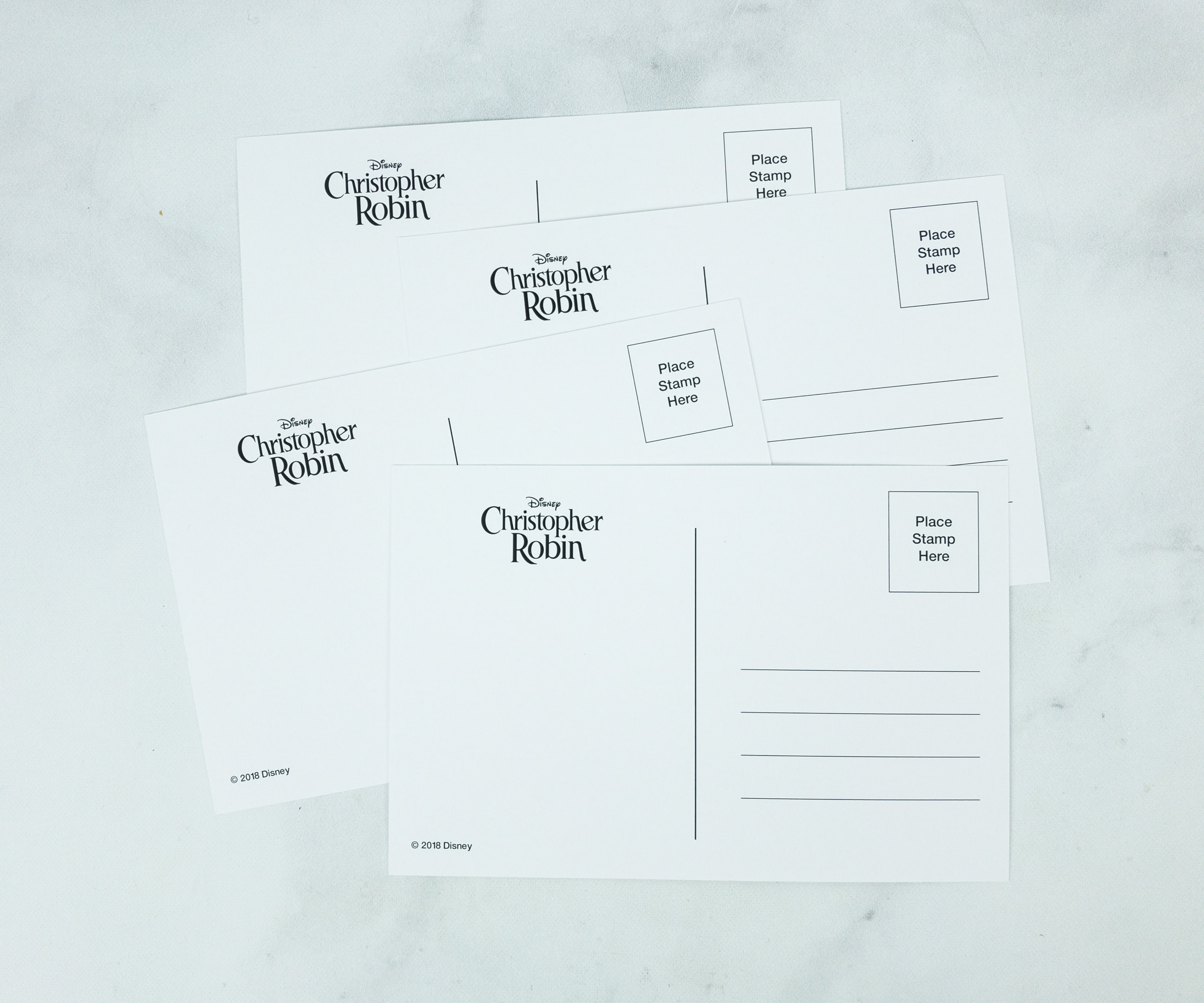 They all have the same design at the back. They have blank spaces for your message and address. It is kind of promoting Christopher Robin the movie as well.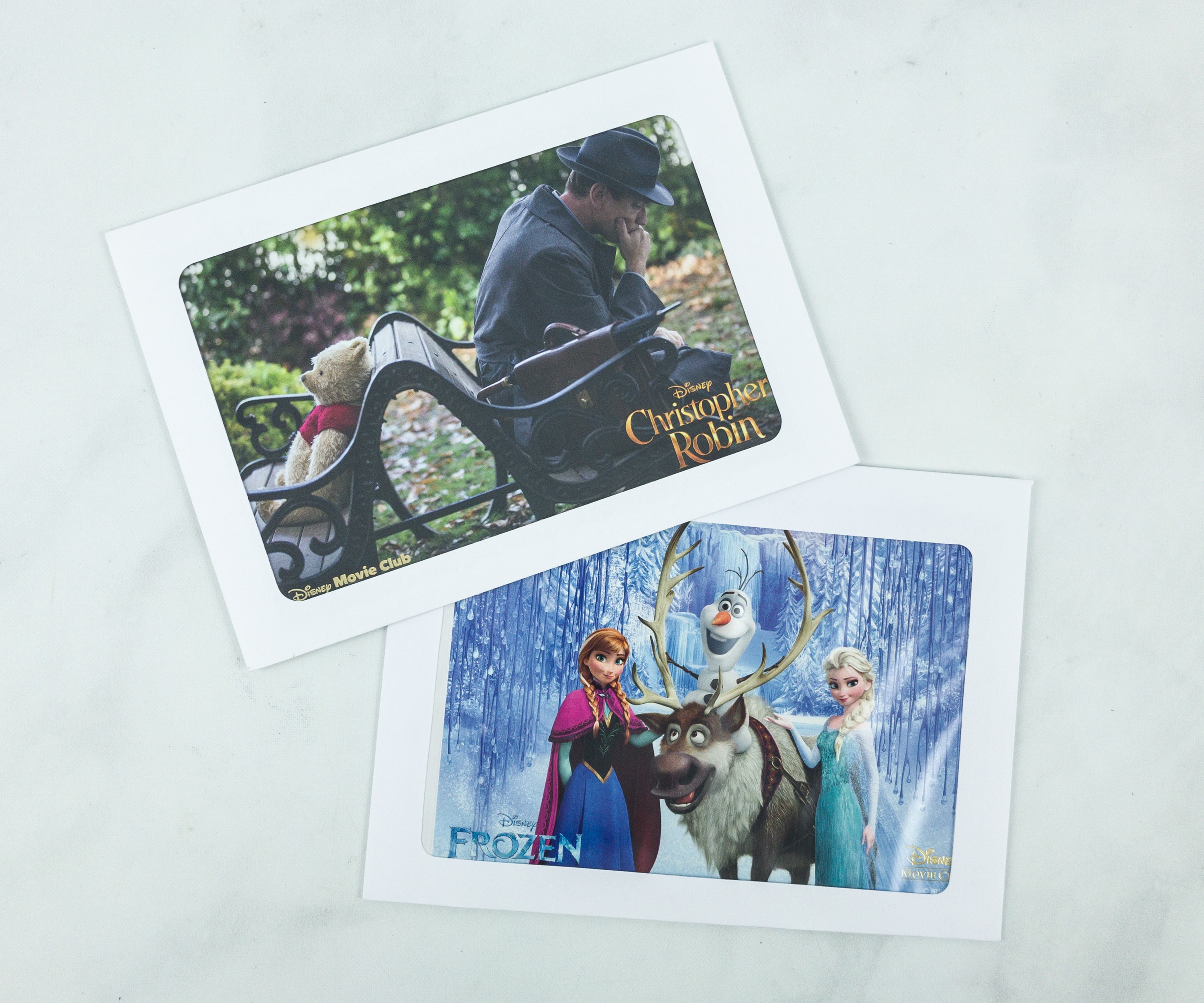 Christopher Robin & Frozen Lithograph. We have not just one but two lithographs! Each of them is high quality and vibrant, deserving of a spot on your bedroom as a display.
The coveted lithographs are available for members only. So these are exclusively commissioned for Disney Movie Club.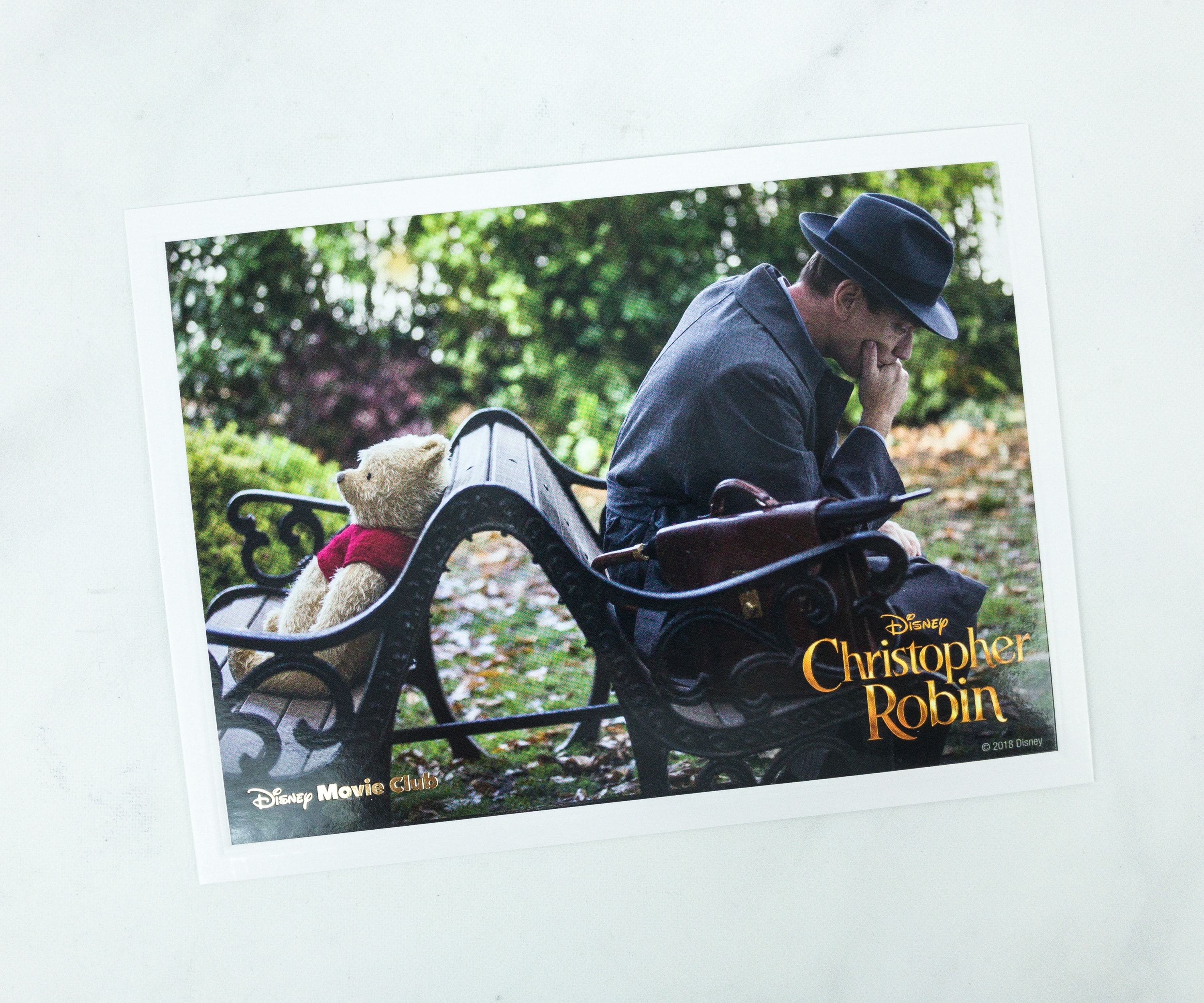 What to do? What to do? What to do?
It is the scene where Christopher is so serious and confused. He was talking to himself when Pooh initiated a conversation.
I love everything about Frozen. The characters, dialogue, soundtrack, the list goes on and on. I mean kids can't get enough of these characters even though they watched the movie a thousand times!
Christopher Robin Blu-ray ($19.99) I like Ewan Mcgregor as he really embodied the character. The dynamic and his relationship with Pooh and friends were palpable. It's no Frozen but the kids loved it. I didn't expect anything at first but they are really good with the animations now.
Sometimes doing nothing leads to the very best something.
There are 4 BluRay Bonus extras that the fans are going to love. They will see how the "stuffies" come to life. They will also see how they perfected it by going to every detail in every frame. The legacy behind the character is explored and they followed the voice of Pooh from Sterling Holloway to Jim Cummings.
As usual, there are 2 CDs in the pack. There's also an available redeemable digital movie code. You can also get access to a bonus offer that shows you the original teddy bear of the Pooh character.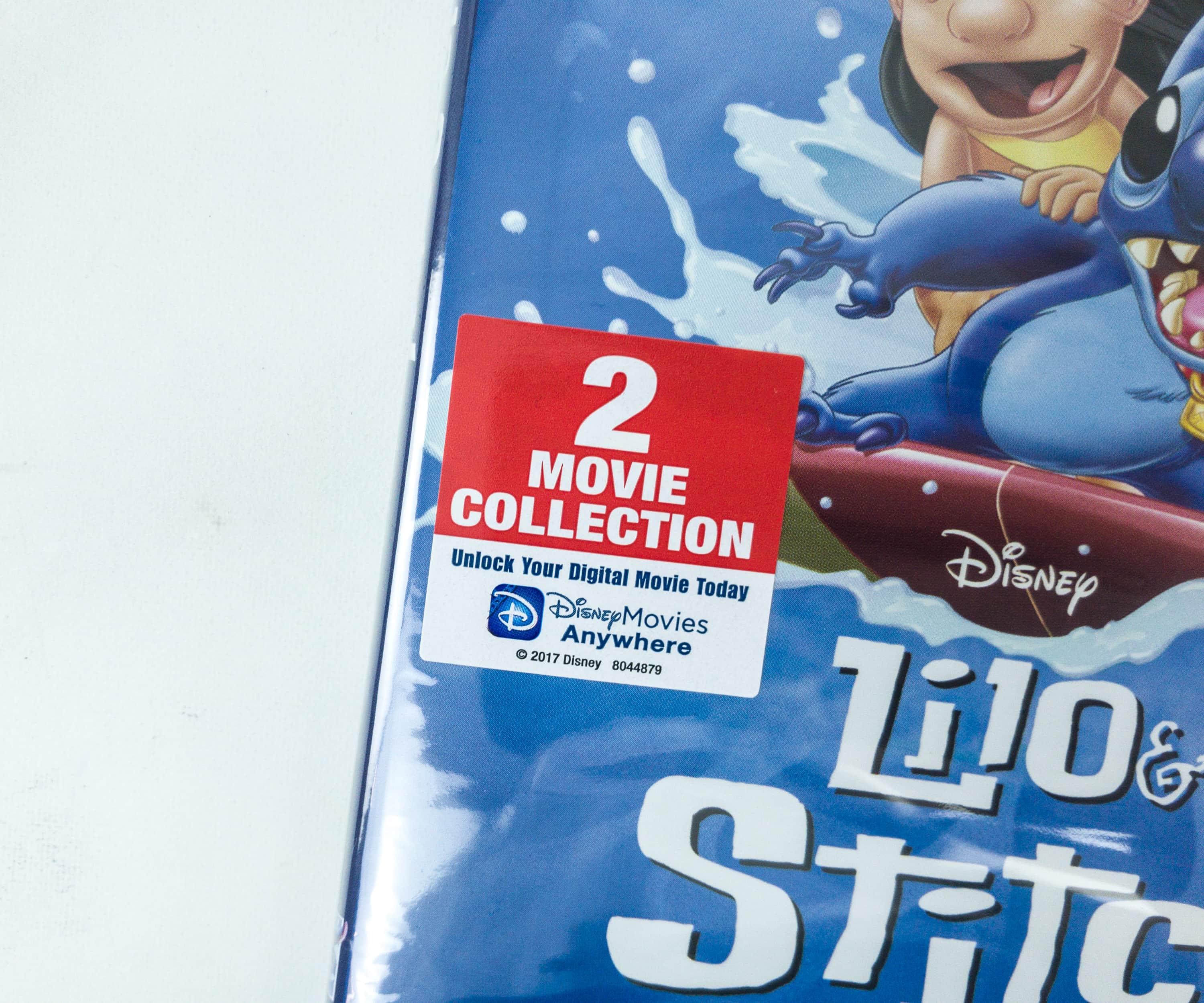 You can unlock these 2 given movies from your Digital Movie Collection.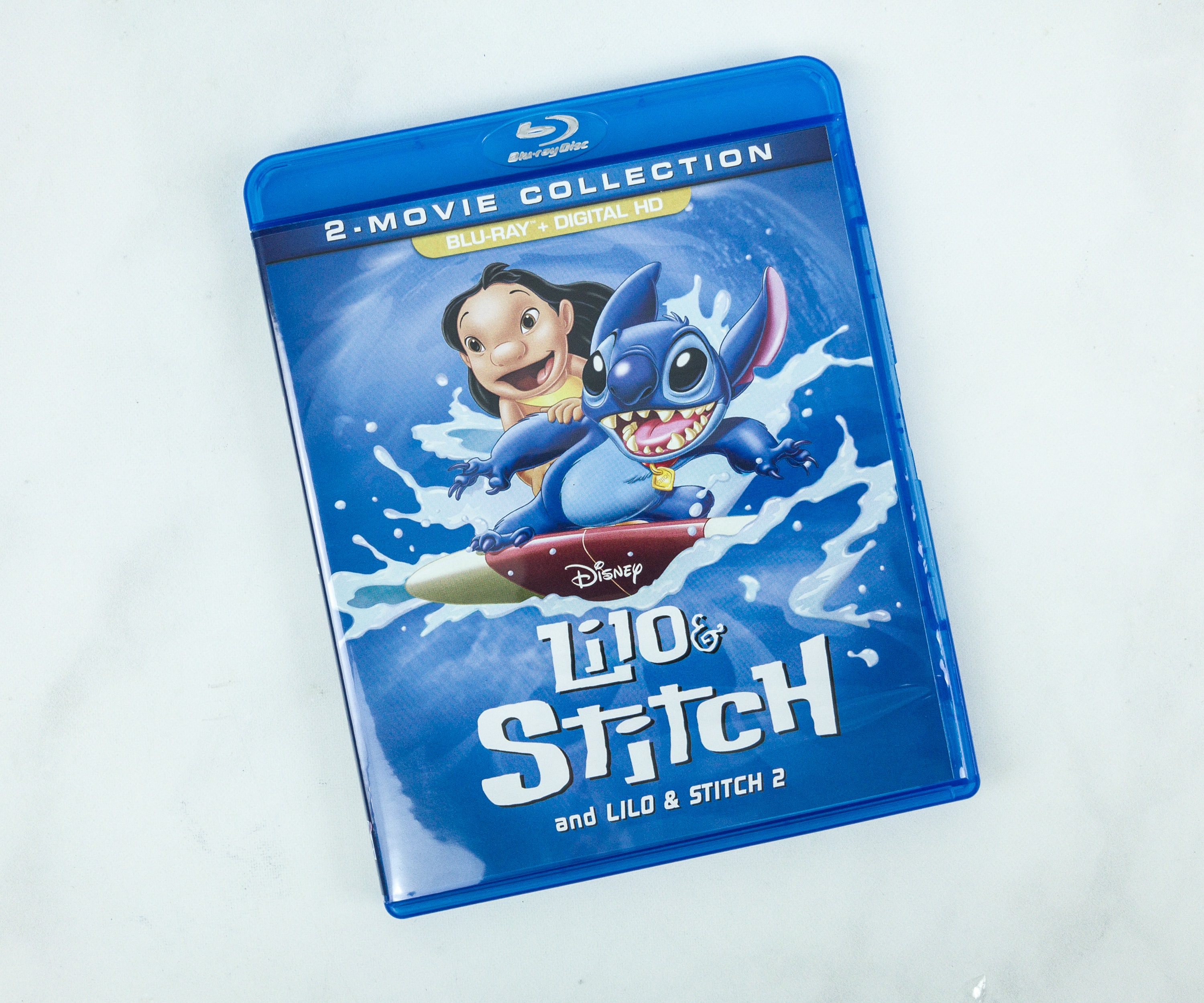 Lilo & Stitch 2-Movie Collection Blu-ray ($19.34) I remember the first movie was so cute! I love the simple story and how it is full of love and acceptance.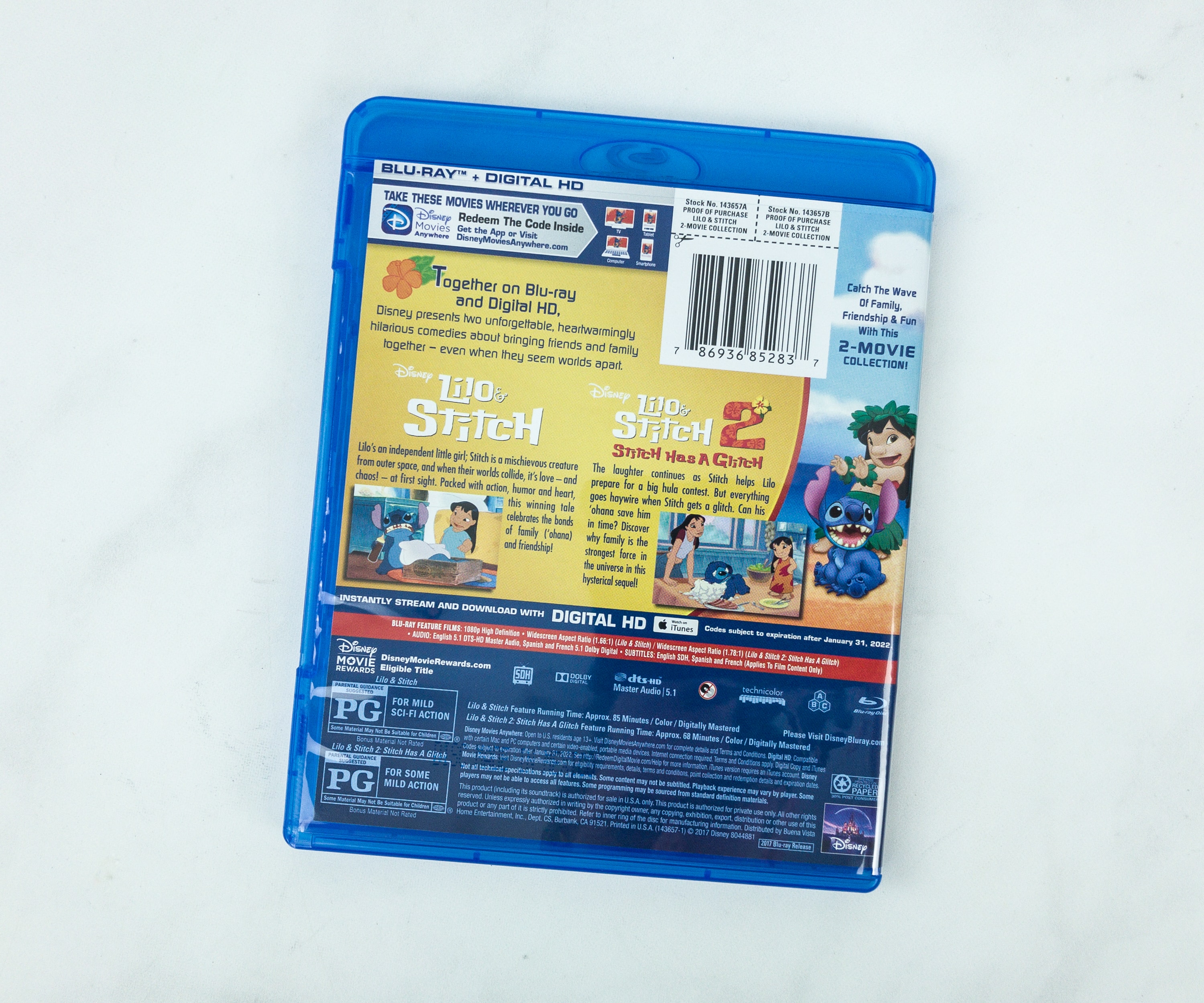 The second movie still centers on ohana or family. Even with shortcomings and faults, you will always accept and love your family no matter what. The relationship between Lilo and Stitch was tested because the latter was doubting its own goodness and became afraid that it might cause danger to Lilo but Lilo believes otherwise.
This is not a glitch, Lilo and Stitch have only one CD but has two movies inside. No need to reminisce as you can be able to watch the first Lilo and Stitch and Stitch has a Glitch (Lilo and Stitch 2).
These movies are gold. The two are a good combination to watch this month. The kids even loved the first movie of Lilo and Stitch. The plot of each movie fits this season of giving, love, and family. These movies will fill up the hearts of the kids and hopefully, they can take away something good for them to emulate and live by. The bonus items are in high quality and I never expected less from Disney. I'm happy that they always deliver even if it's just a postcard. Bambi is a little random but hey, I'm not mad for giving some nod to the most friendly deer in the forest. I'm looking forward to more exciting movie picks in 2019!
What do you think about this month's movie picks?