Stitch Fix is a personal styling service. Your stylist will send you 5 pieces based on your profile for you to try on at home and hopefully fall in love with. There are no coupons for Stitch Fix but if you hit the jackpot and keep everything, you save 25% on your whole fix (read below for details).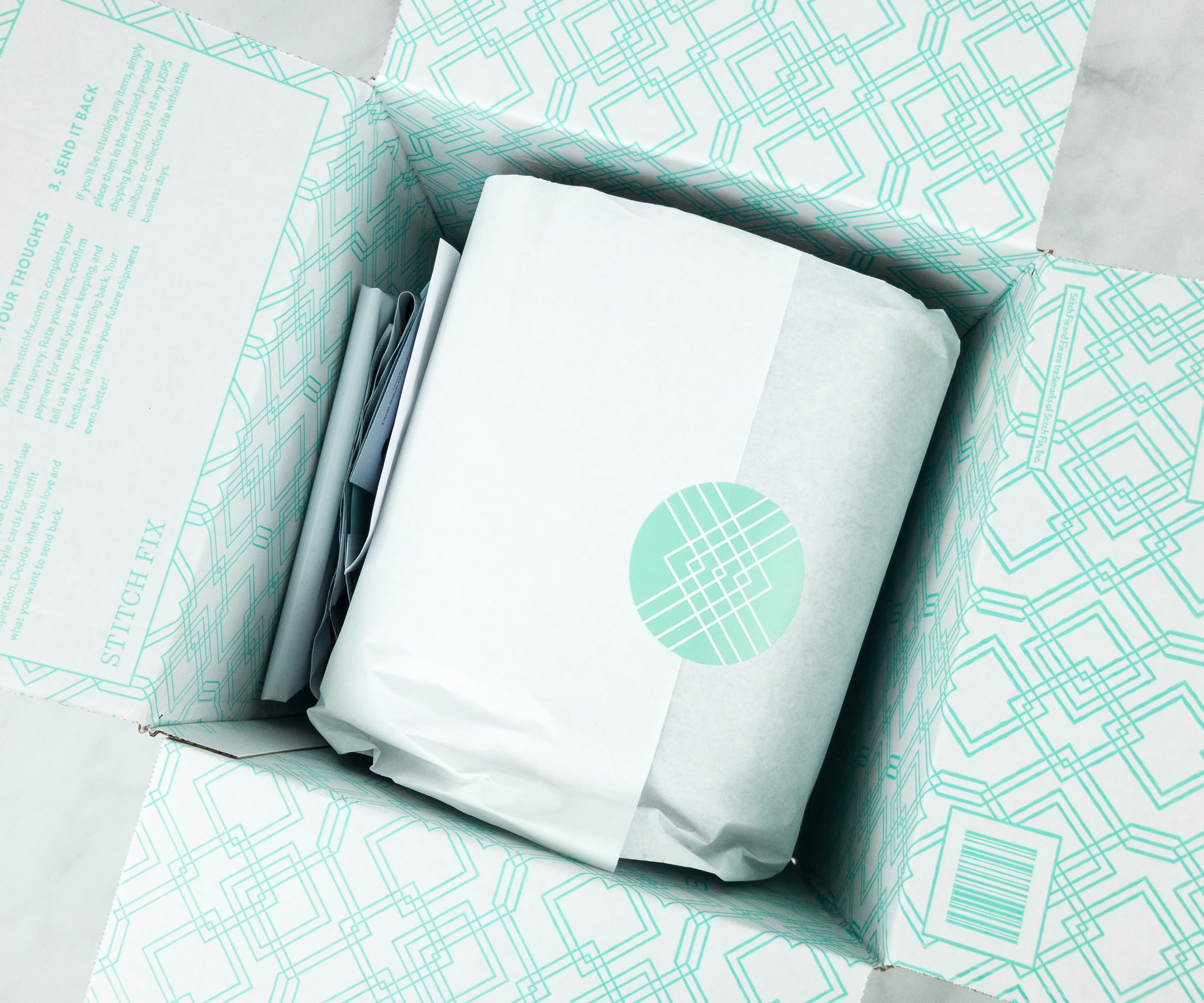 Your return mailer is tucked right into the box. The styling fee for each box is $20, and shipping is free both ways. I put my return items out with the rest of my outgoing mail – couldn't be easier.
Here's how Stitch Fix works: fill out your style profile! This includes style, budget, what you're looking for, and you can get as detailed as you want with the notes to your stylist. It really really does help to provide notes to what you're seeking, and a Pinterest board if you have one!
You will also receive a return envelope in the box where you can put the clothes that you don't want to keep. As long as you are in the United States, you don't have to put a stamp on it.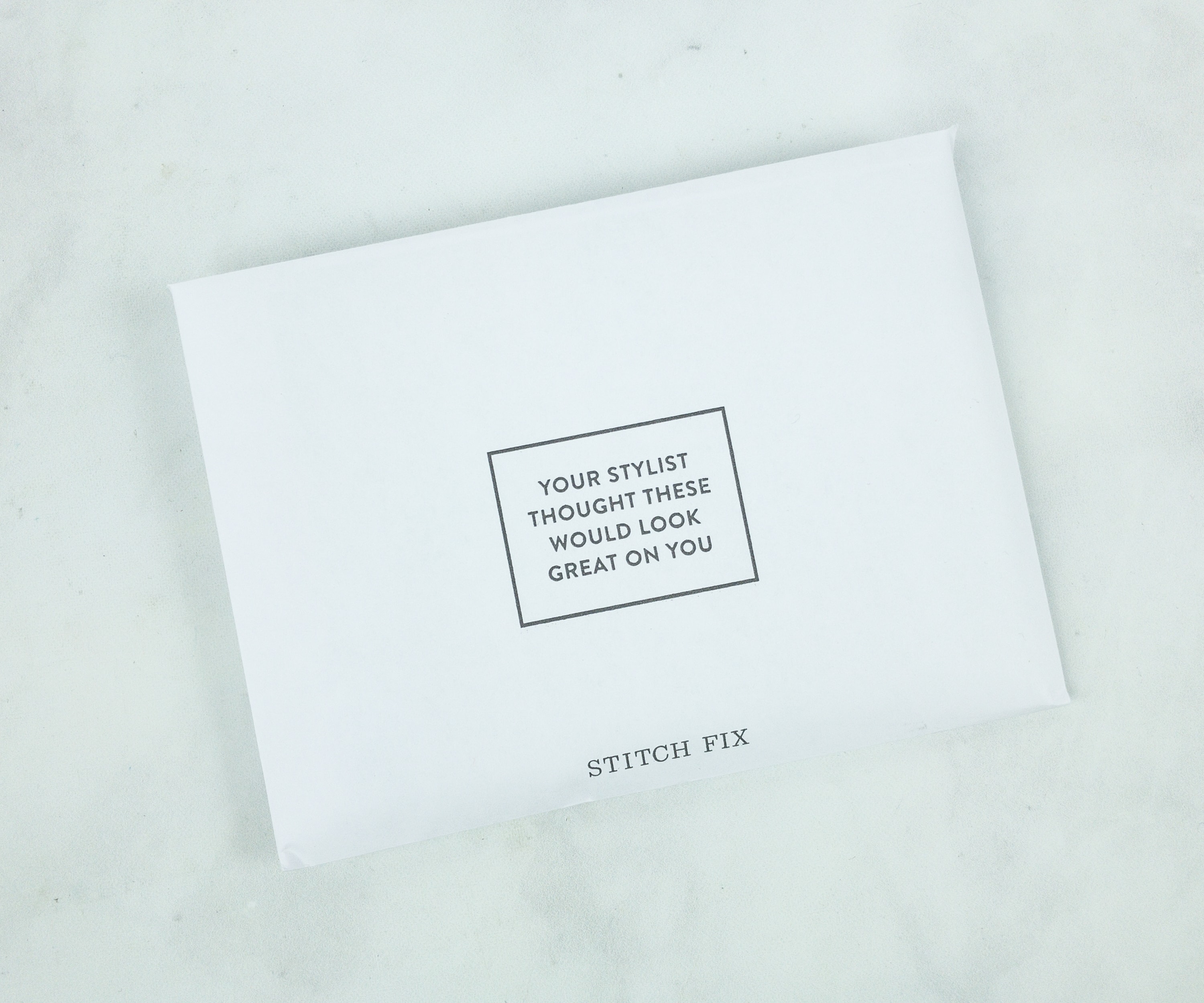 Stitch Fix has also included an envelope containing suggestions from a stylist.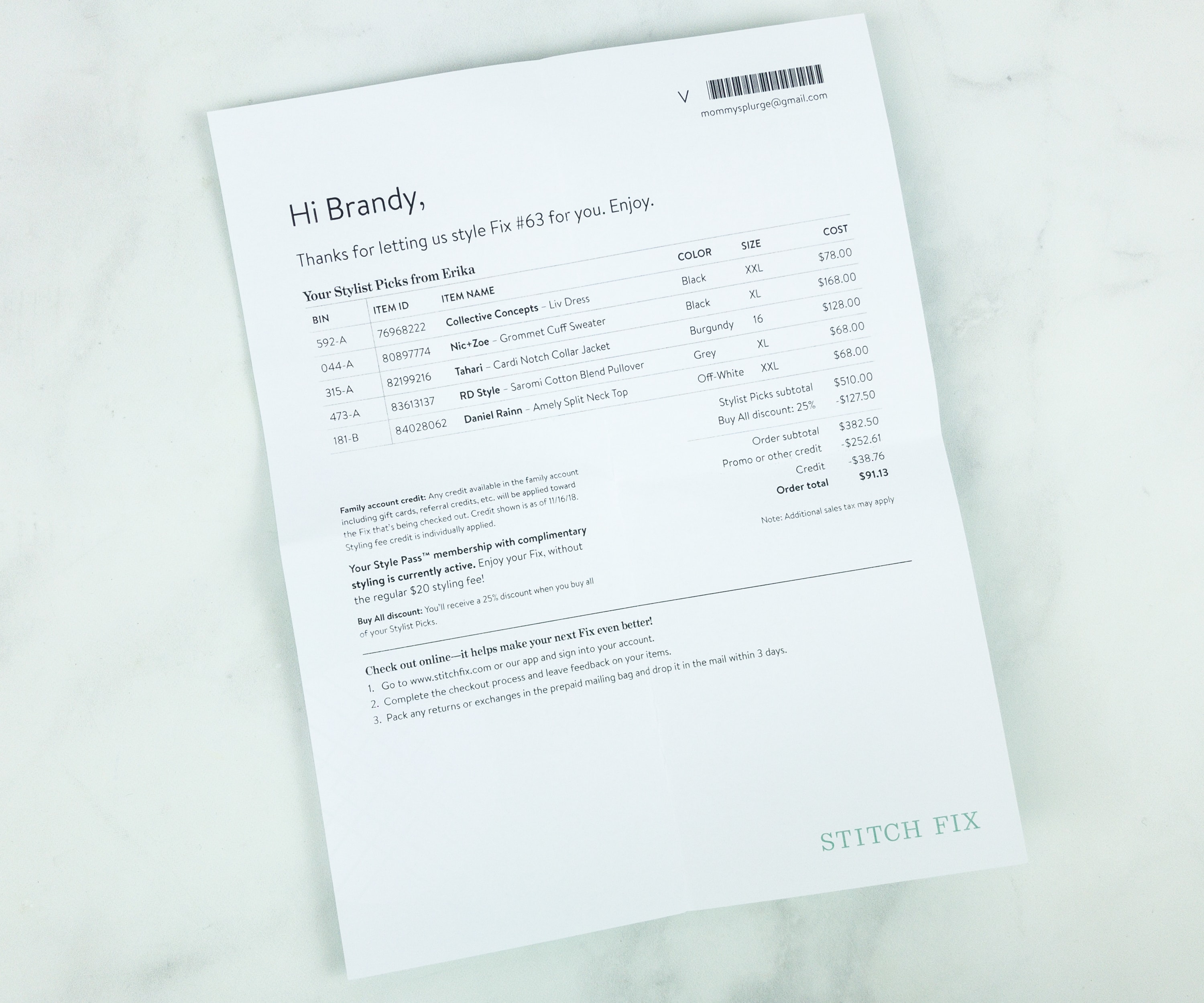 You will also receive a separate paper with a list of your items. You'll be charged a $20 styling fee and shipped five items to try on at home. If you keep anything your styling fee will be applied to your order, but if you don't, you will pay the $20 fee. There's no styling fee on my card because I use the Style Pass – and when you get offered this program – take it! Unlimited styling fees for an entire year for $49, and you get the money back as credit. Speaking of credit, I nearly always have some on my account because I'm slow at returning items I don't want.
Inside the envelope are a mini mag and another information card.
The set of styling cards has suggestions on how to wear a particular item. The styling cards have changed a bit – before they showed a dressier and less dressy version, now they're featuring multiple sets of accessories to pair with the garment, or 2 entirely different looks, but not necessarily dressed up and dressed down.
I find the styling cards very helpful. I am not a naturally good-at-fashion person and these help a LOT. Even if I don't keep the pieces I use them as inspiration – like my own personal fashion editor!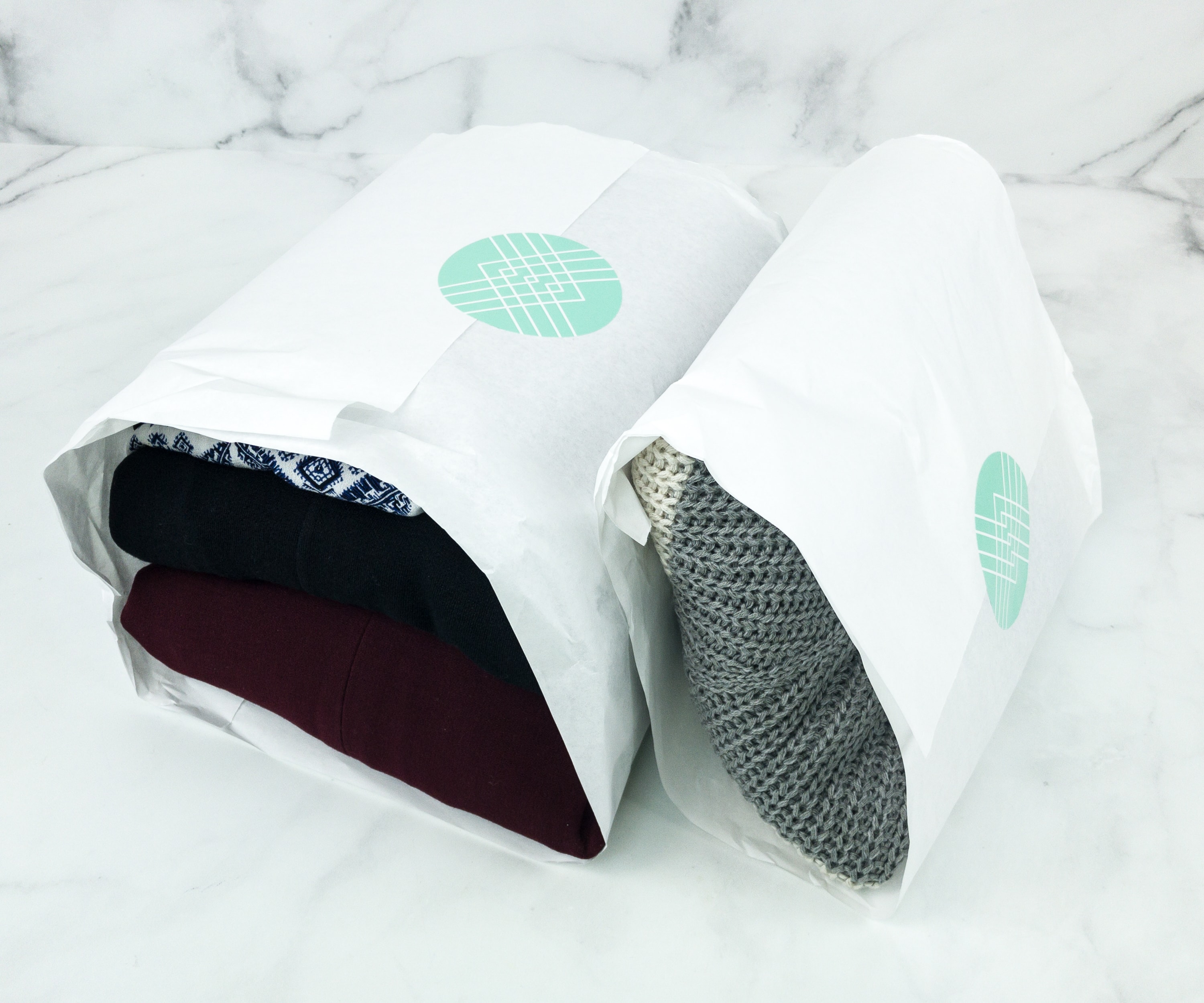 Items are always well-packaged!
The styling fee is so worth it – I never go clothes shopping anymore. I just wait for my fix! If you keep everything you get a 25% discount, so it pays off to be specific on your style profile. You will check out and get charged to your Stitch Fix account. Return the pieces you don't want in the prepaid mailer (free shipping!).
Everything in my December 2018 fix.
Daniel Rainn Amely Split Neck Top ($68) The top has repeated patterns but created in various parts of the clothing. It has pleats to add more dimension and highlights the button closure.
The back has pleats too. It adds formality or sophistication to the top.
The back part is longer than the front part. It is very comfortable to wear though it can make you shorter so you can put a plain belt on it if you want to create a silhouette or more shape.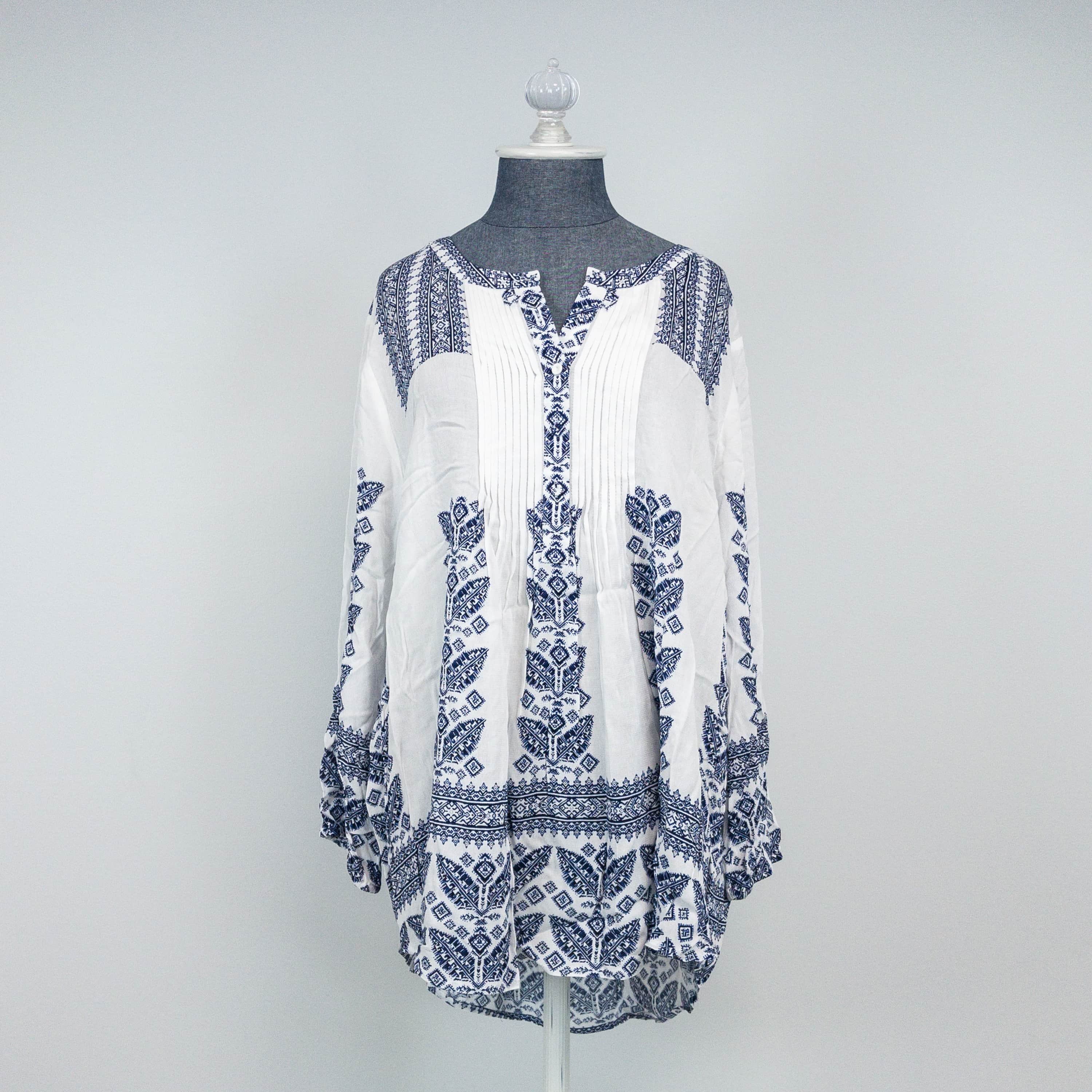 The breathable fabric's fit and design are very loose on the shoulders but very easy and practical to wear. You can do a lot of accessorizing too.
Tahari Cardi Notch Collar Jacket ($128) It's a jacket in maroon, not exactly my favorite color but at least it's perfect to give me warmth this winter.
It has a hook closure on top of the coat if you want some warmth to your neck or can add to your style as well.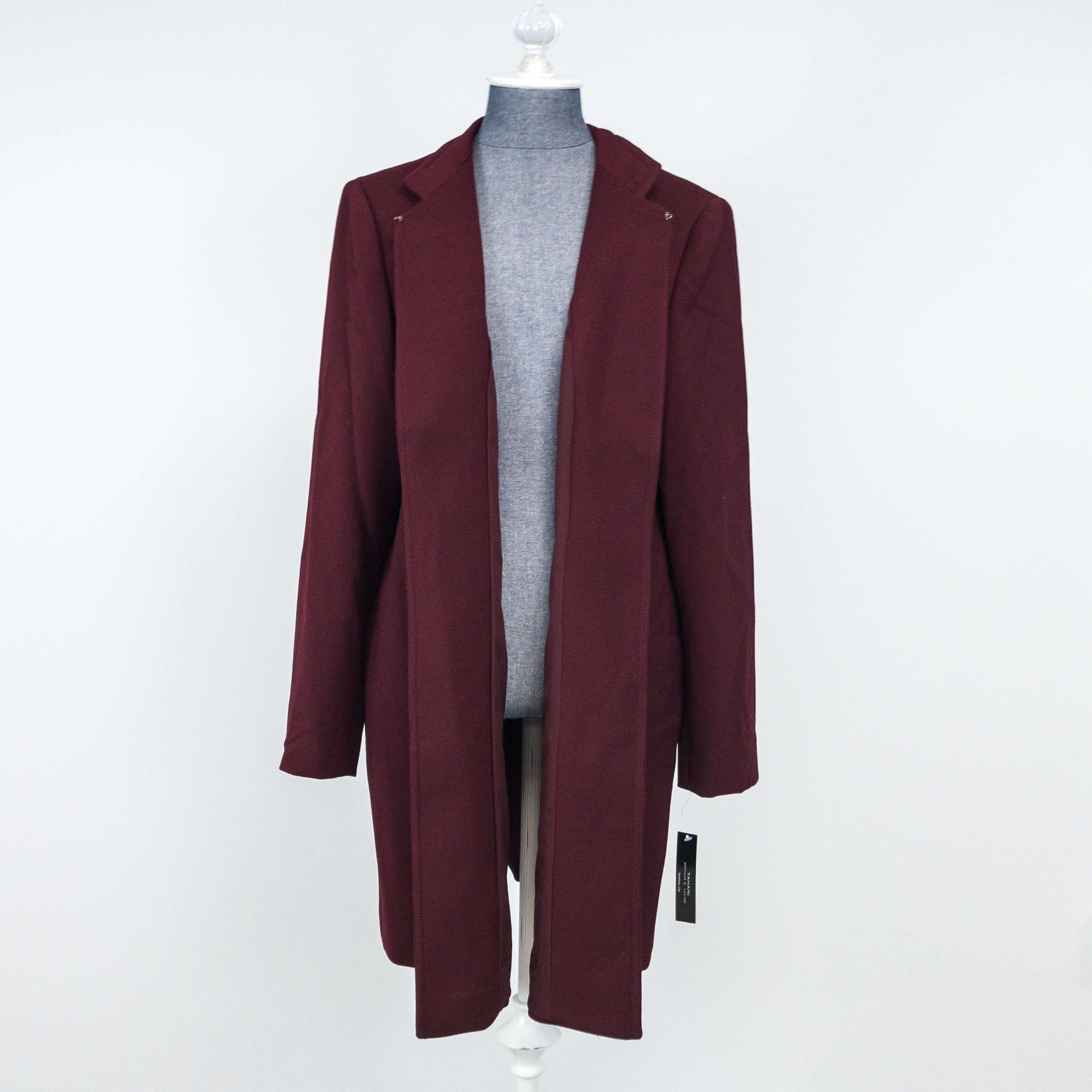 You can pair this with a nice blouse, leggings, and boots for a stylish winter outfit! You can keep it closed if its really cold outside and you can also open it a bit, for a more relaxed vibe.
The quality of the fabric is thick and durable! This style is really great because it's so unfussy!
RD Style Saromi Cotton Blend Pullover ($68) The pattern and colors of this knitted pullover have a nice symmetry. I also like the loose fit and length.
The crochet work is superb and very intricate.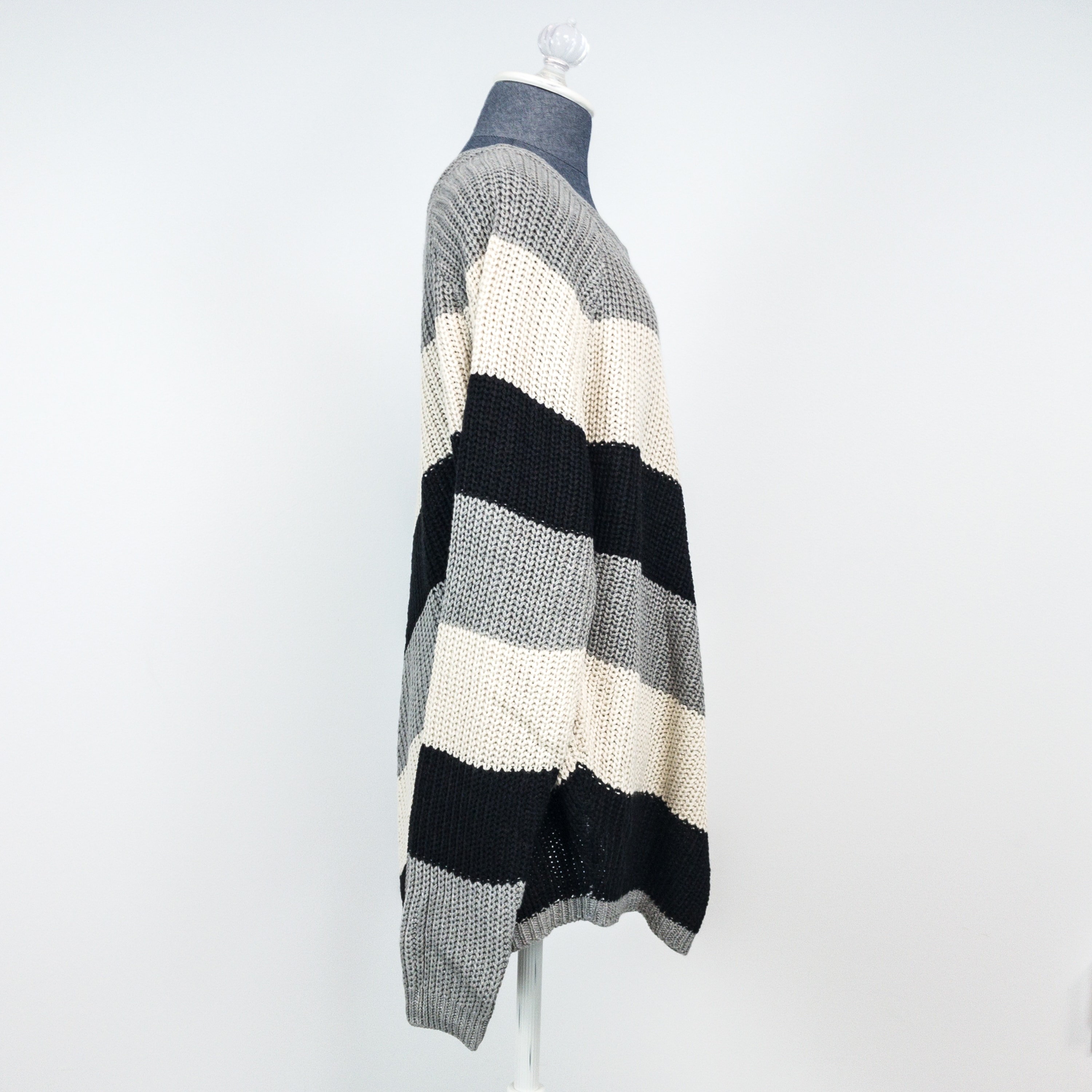 I can imagine myself wearing this pullover paired up with jammies while drinking a cup of hot choco. I can also turn it up a notch and put some jeans and pumps with it.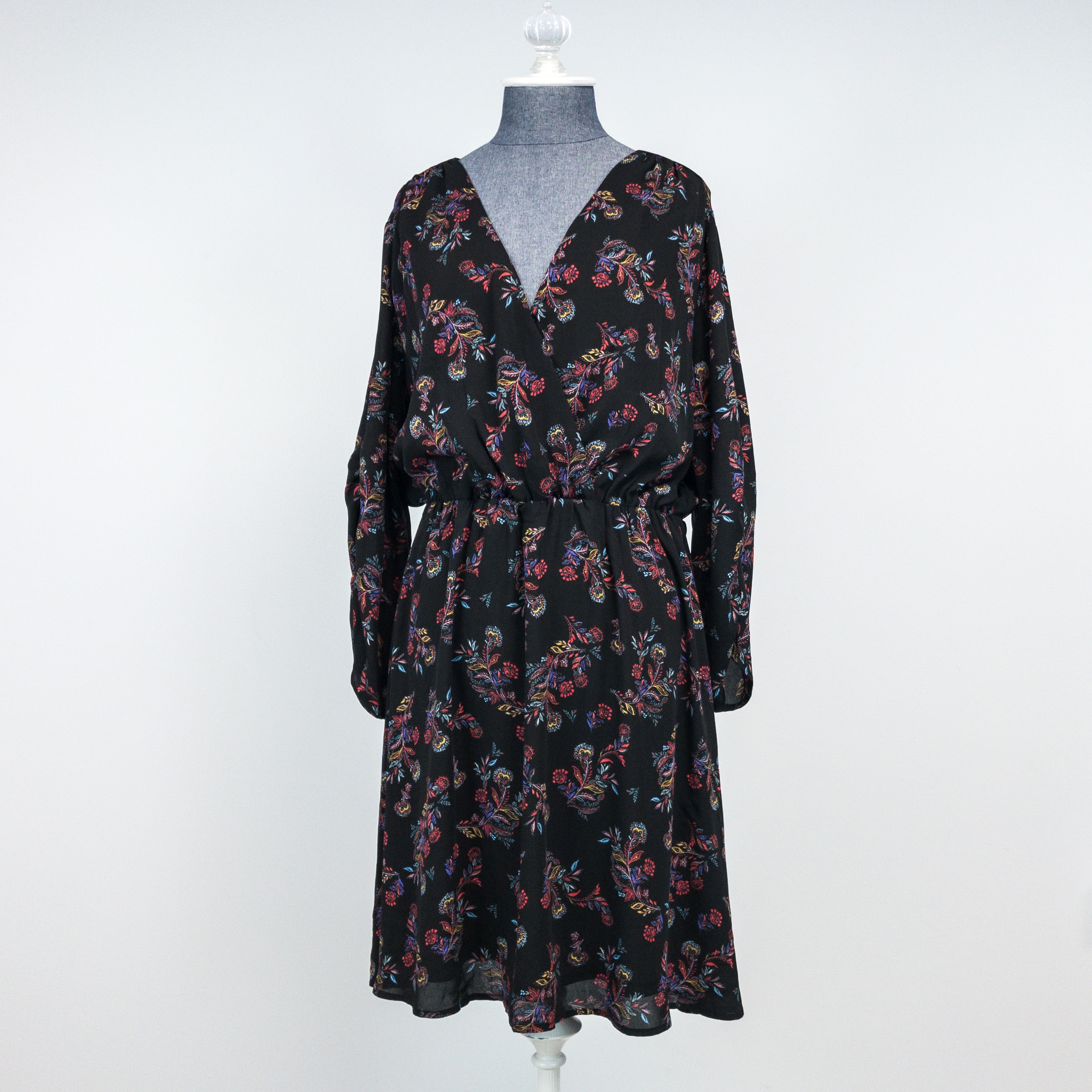 Collective Concepts Liv Dress ($78) It reminds me of kimonos because of the design and the v-neck.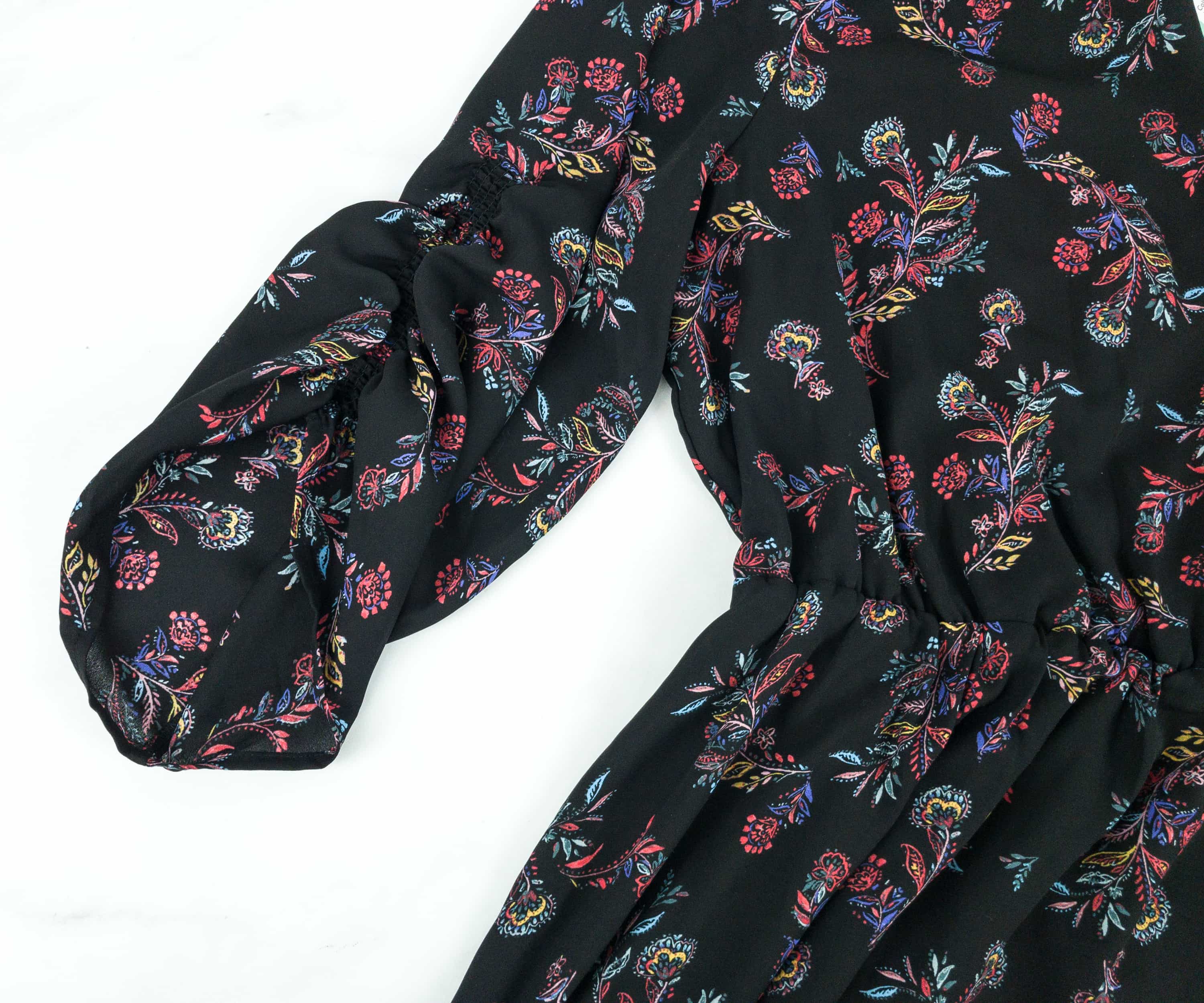 I love that they included some punch of color in this black dress. The dress also features a lot of pleats because of the elasticized cinched waist and an elastic ruffled up sleeves.
I love the fit and it flaunts the curves and the silhouette of a woman. I almost kept this dress but my cousin deemed it a bit too large on top, while somehow also not being large enough for my chest.
Nic+Zoe Grommet Cuff Sweater ($168) It's an all-black sweater with a straight and loose fit. Very simple but the possibilities of multiple or versatile looks are endless.
The highlight of the whole sweater is the grommet cuffs right here. It has some shape to it too.
You can accessorize and spice things up a little bit or just keep it classy and simple. Except for the price (too rich for a mom with 4 kids) I would've kept this one!
I love the items chosen for me this month. All of them are comfortable and can be paired with a lot of other outfits and accessories that make it versatile. I especially like the black sweater, but not the price (you can adjust this in your account). They gave me some different selections with different fabrics and I had fun trying them all on. I hope they keep up the stylish curation – I've been really super pleased with their picks for me lately!
What did you get in your Stitch Fix this past month?