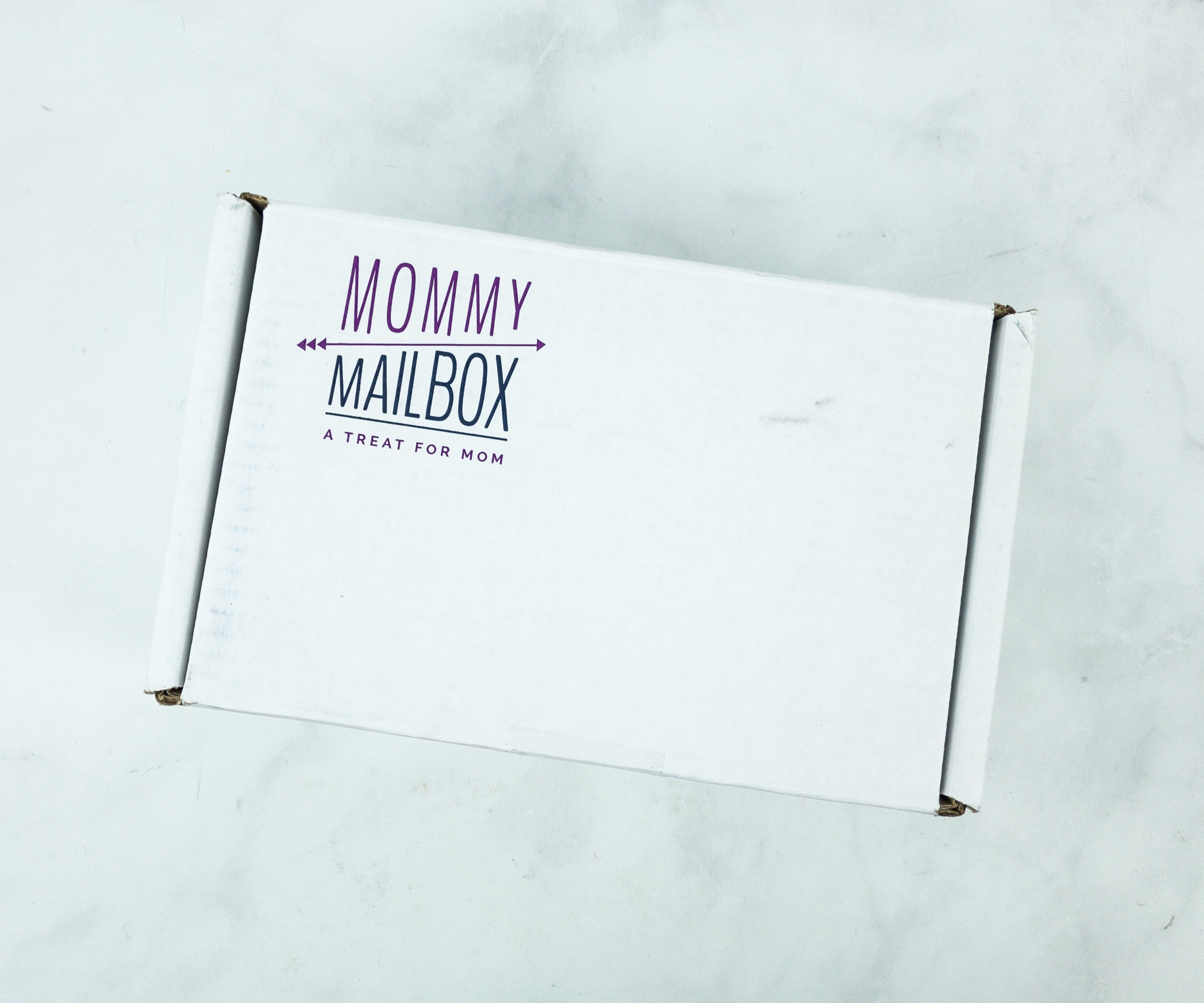 Mommy Mailbox is a women's lifestyle subscription. Each box promises 4-6 items for $33.95. But, the retail value will be 2 to 3 times the price of the box! Shipping is free within the U.S.
Don't forget – Mommy Mailbox now has a sister subscription – Miss Mailbox – for ladies who love this box but aren't moms! They're pretty much the same!
DEAL: Take $5 off the first box with a month-to-month subscription. Use coupon code HELLO5.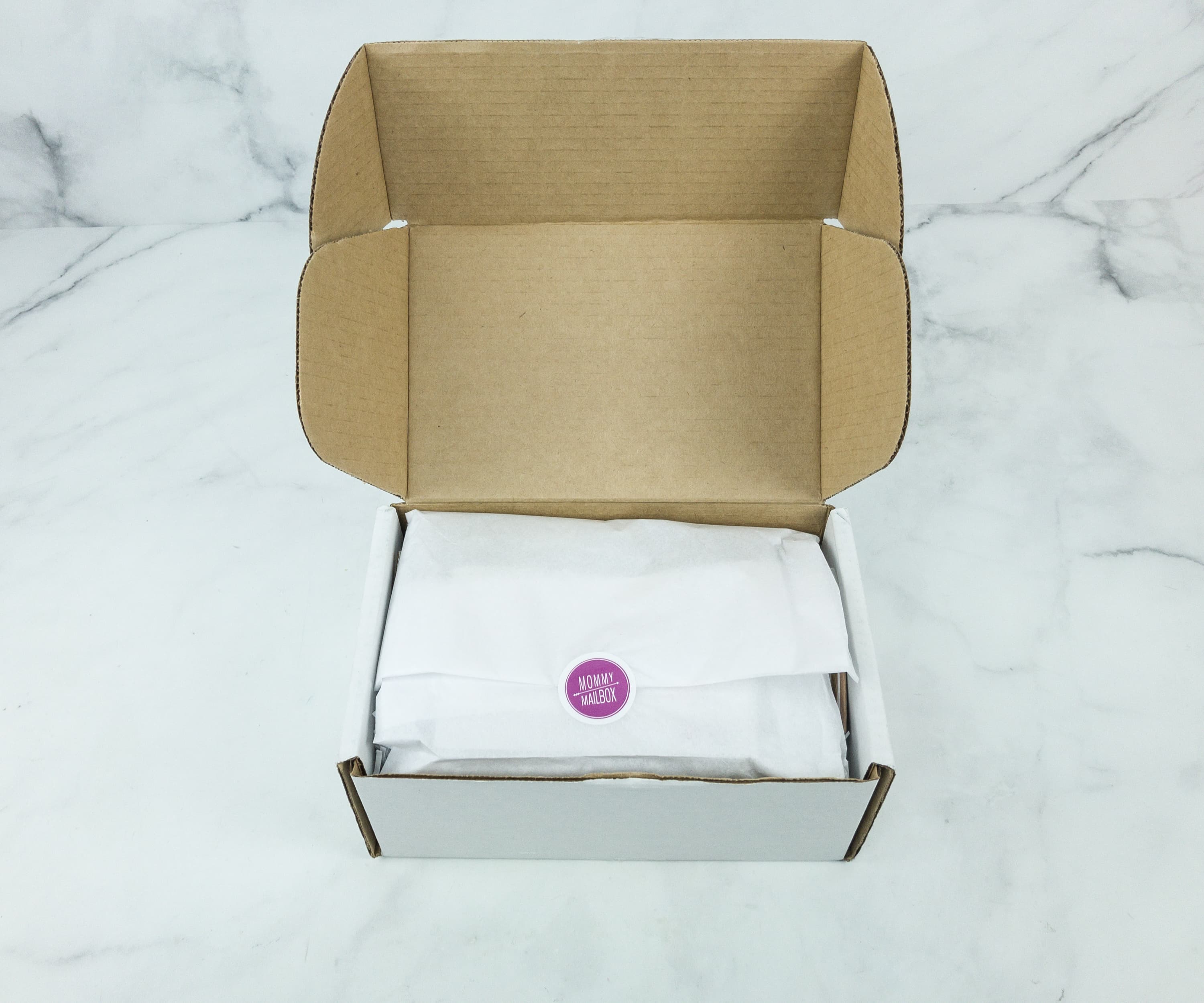 The items are packed with white tissue paper sealed with a logo sticker.
Each monthly Mommy Mailbox edition has been curated by a different guest blogger. This month features Occasionally Made!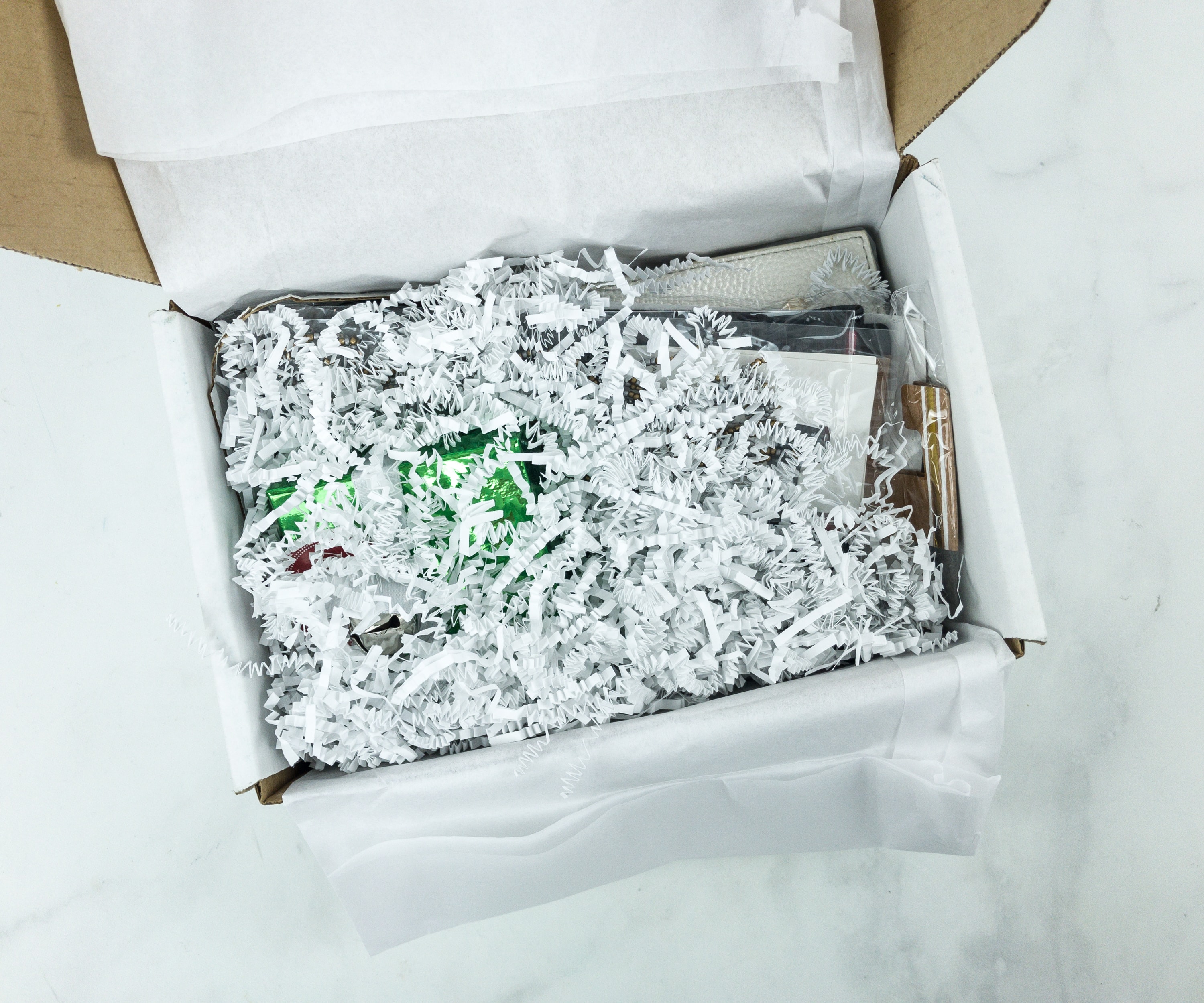 There are white squiggles as extra packaging.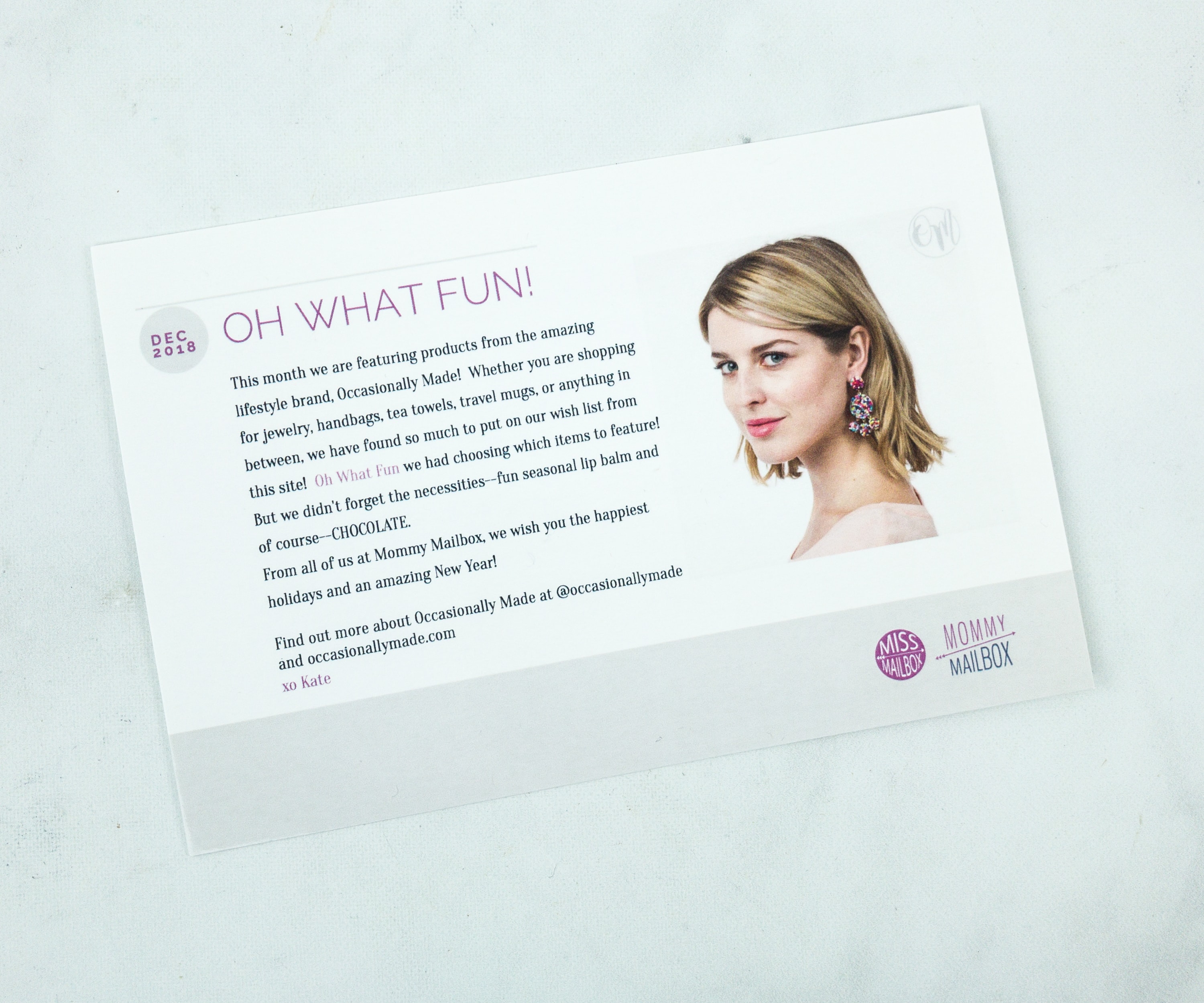 This box has information included from the curators of Mommy Mailbox.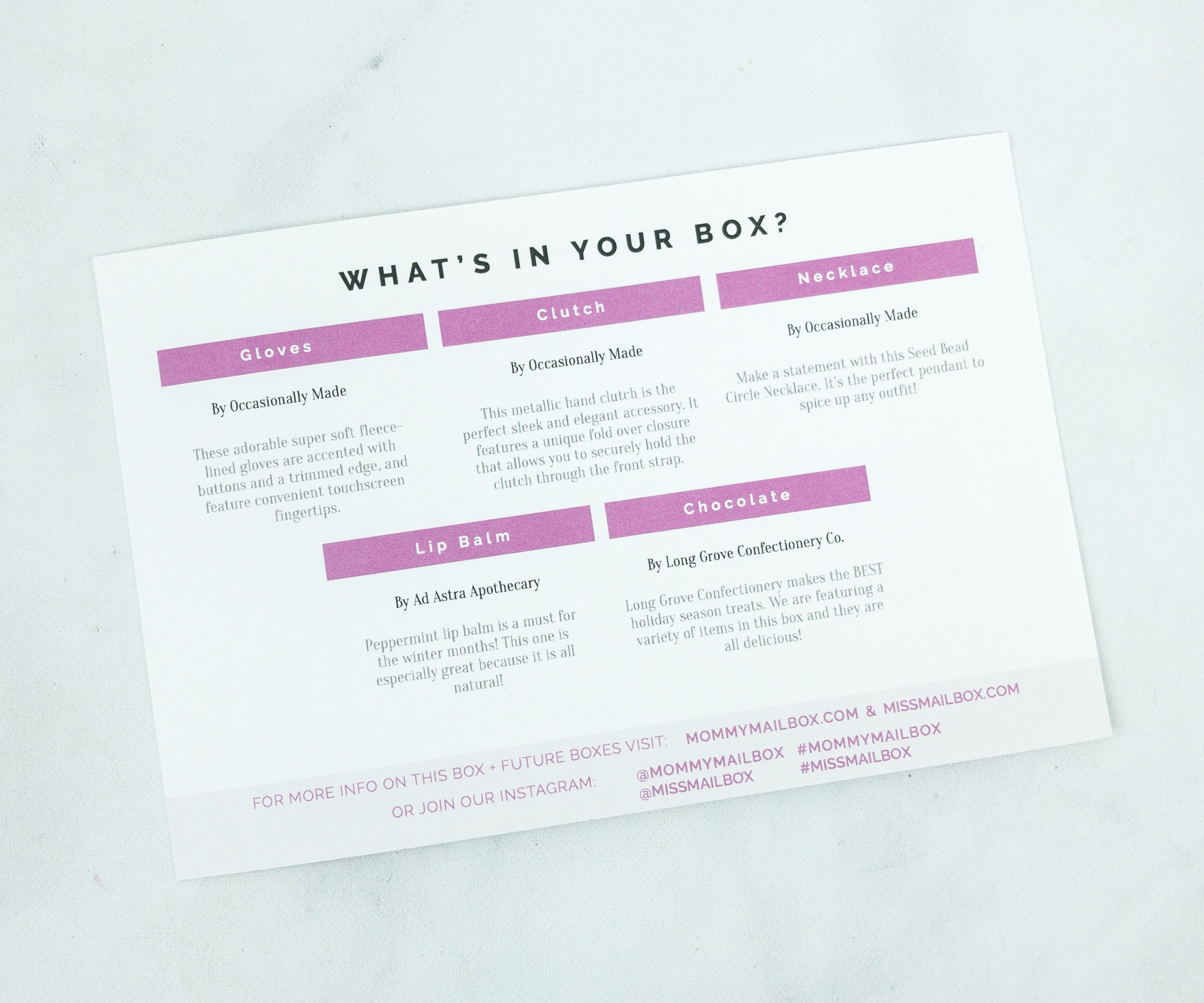 The information card gives bite-sized details on each item in the box. This month's theme is OH WHAT FUN!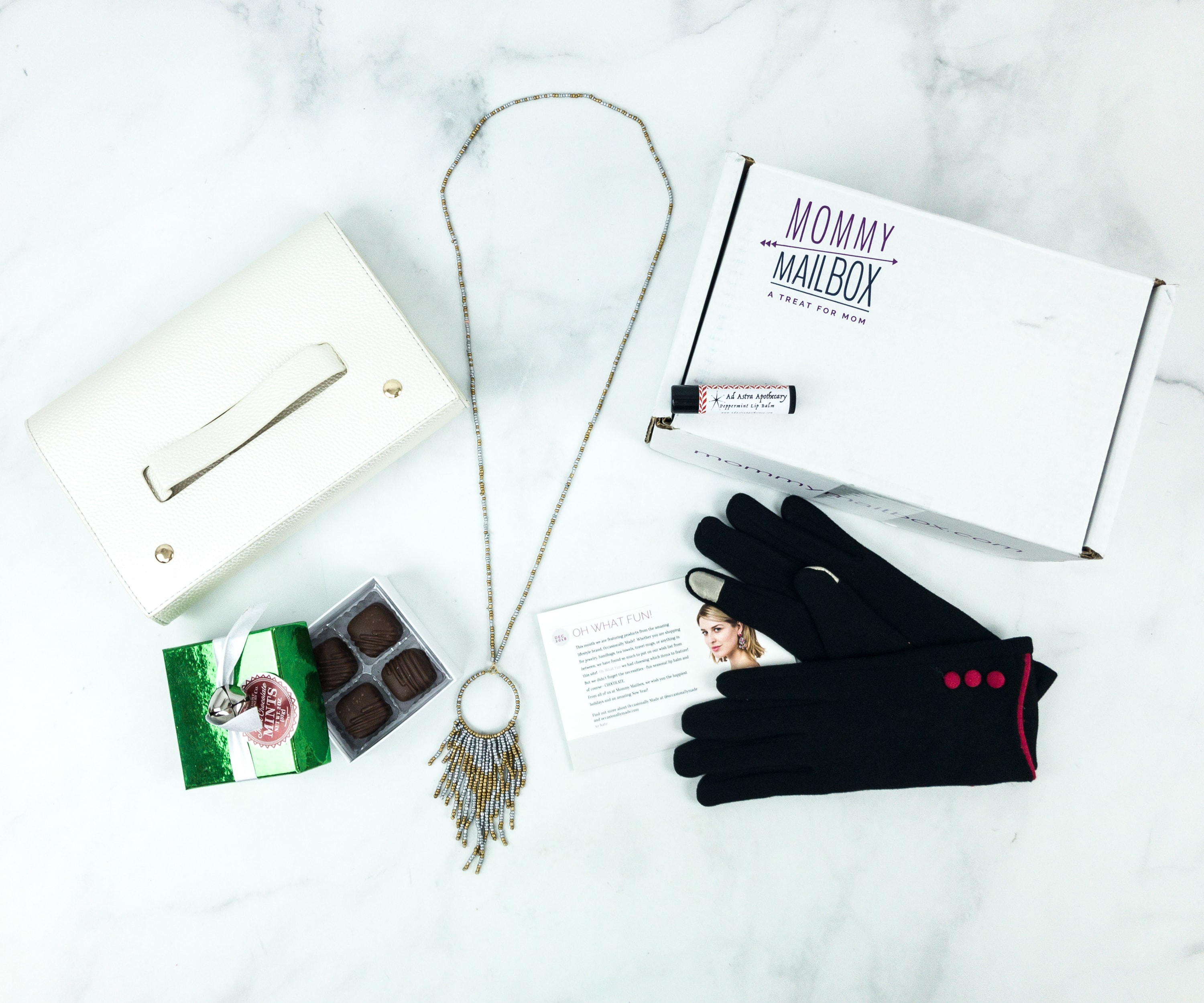 Everything inside the December box!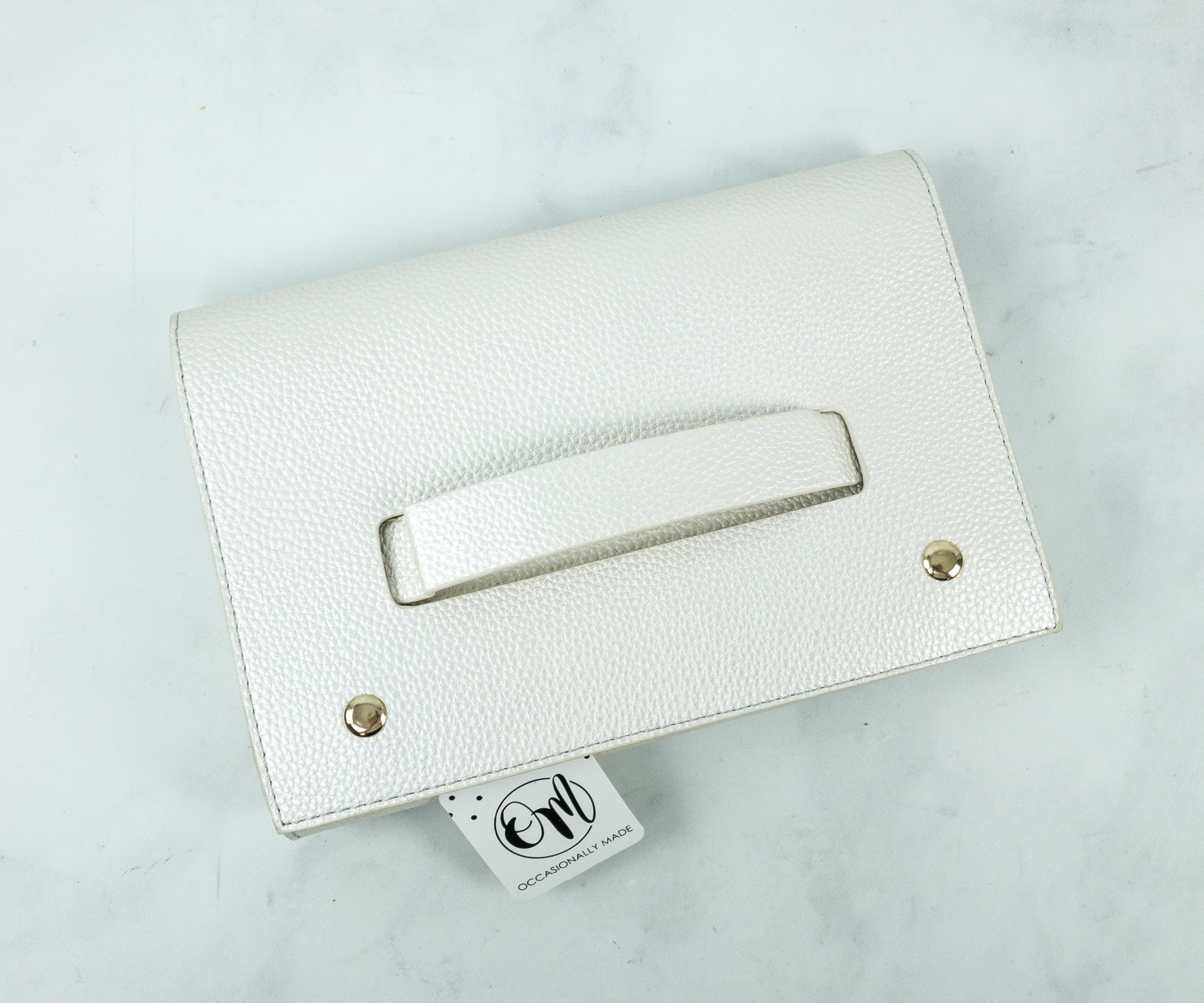 Occasionally Made Clutch – SIMILAR ($13.17) I love the classy and chic design of this bag!
This white clutch can be a sleek accessory for a night out, date or even weddings.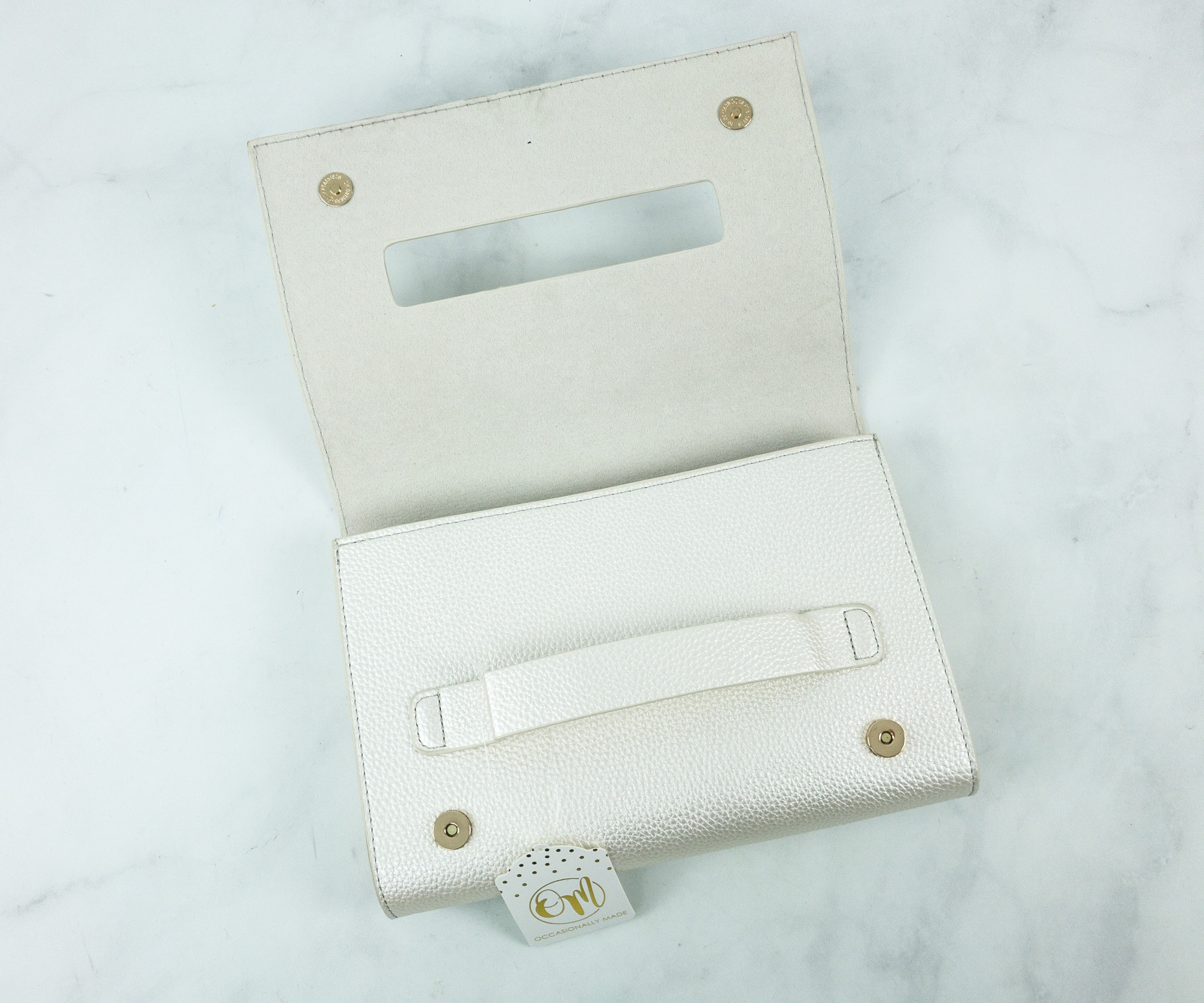 It has a unique fold-over closure so you can easily hold the clutch by the front hand strap. Talk about practical!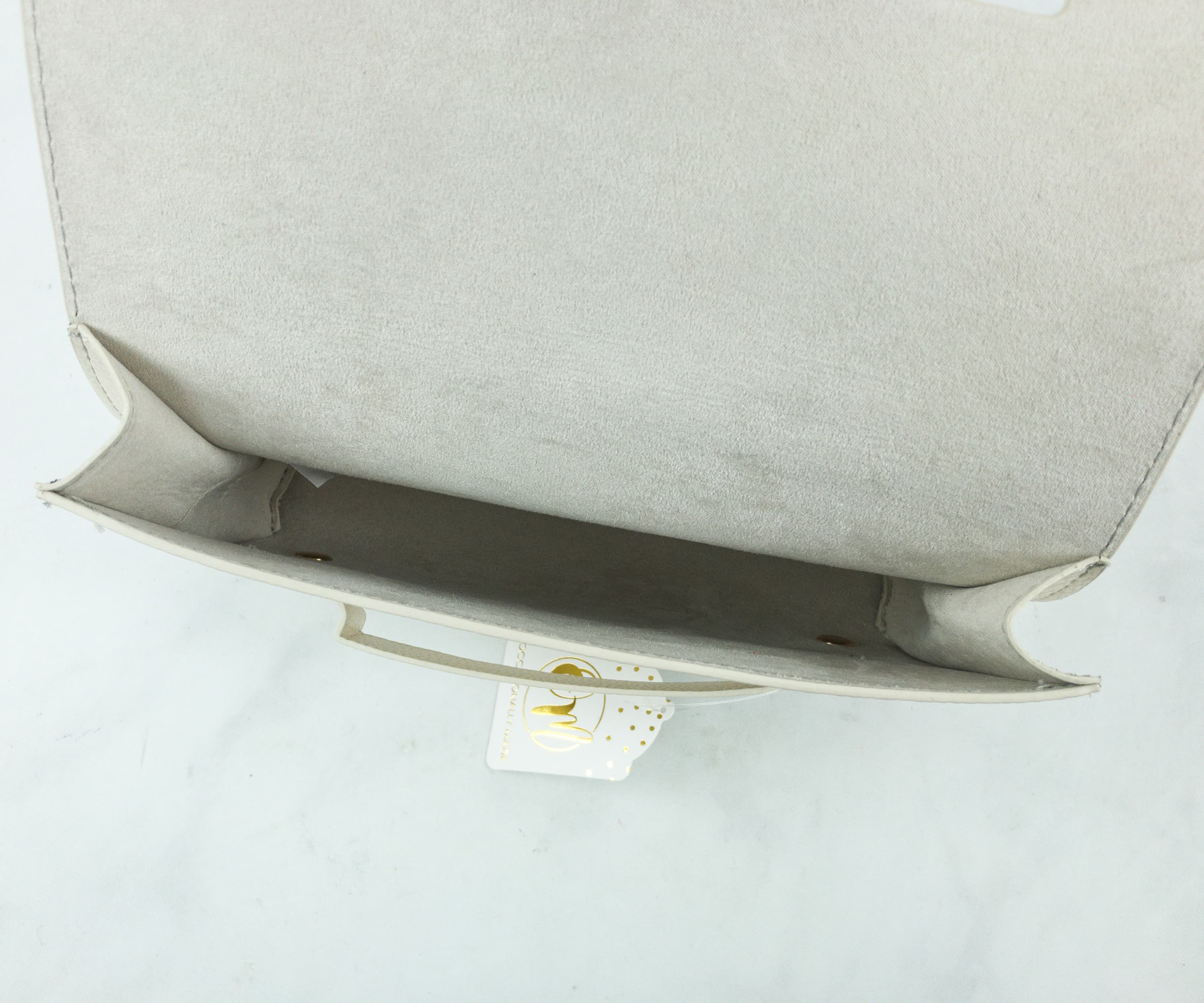 The only disadvantage I'm seeing is that you can only fit small things in there, but there's enough room for the phone and a few makeup goodies.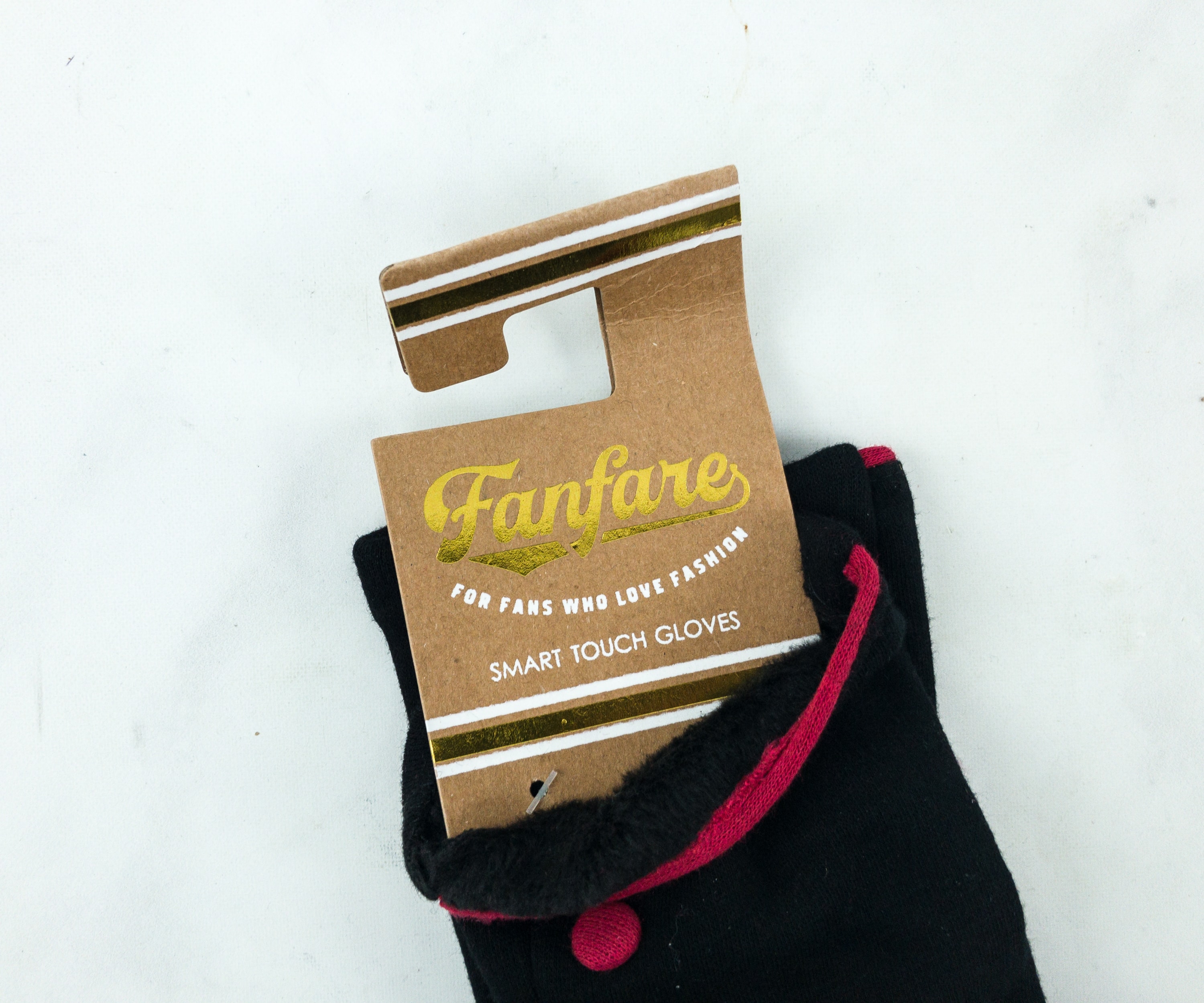 Occasionally Made Gloves ($8.37) These are super comfortable gloves that are lined with soft fleece and accented with red buttons that made it look sophisticated. I usually don't like winter gloves because they can be stiff and you can't use your fingers on intricate tasks. That is not the case with this pair.
This pair is made in China. It is available in one size only and made with 80% cotton and 20% polyester.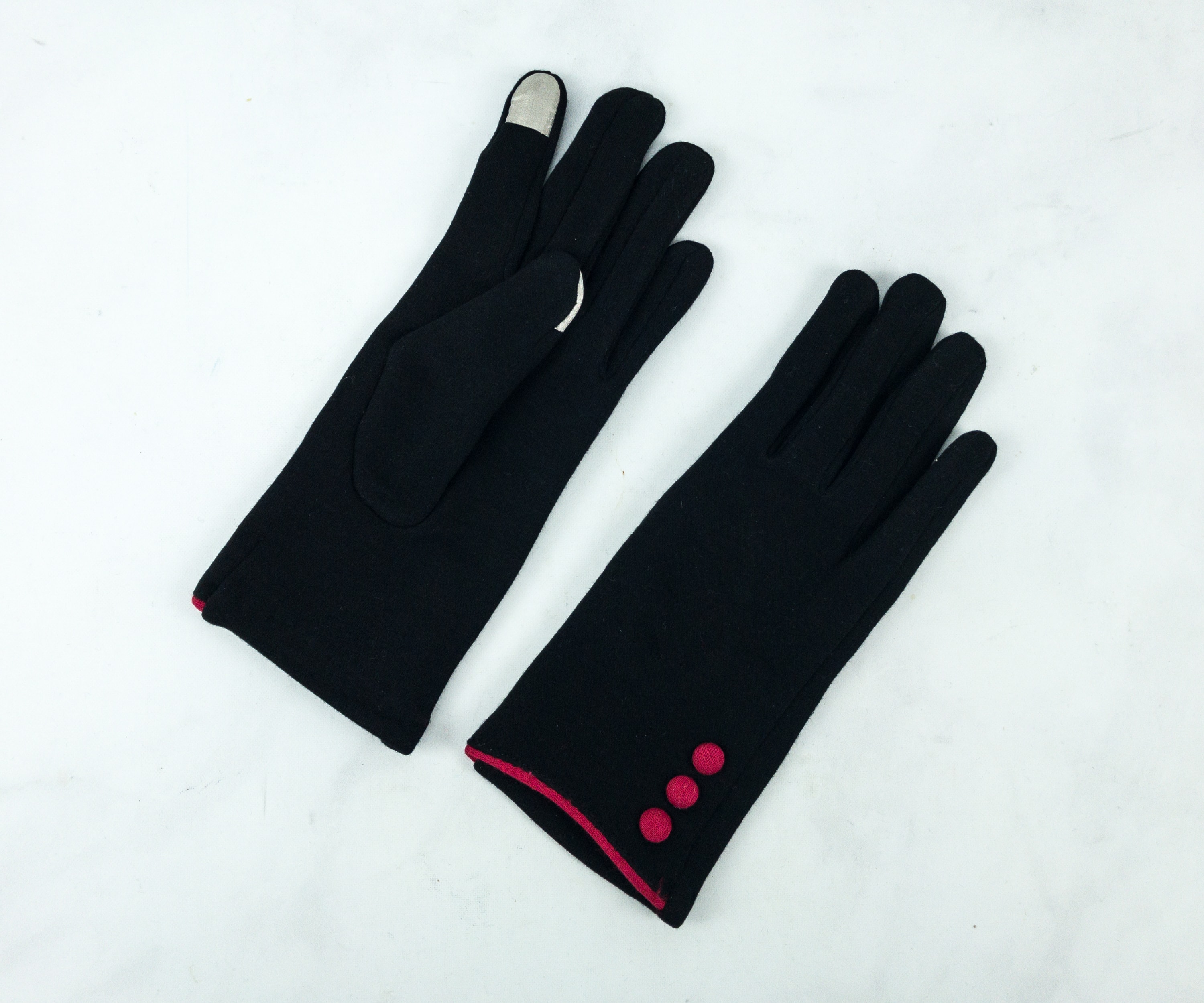 This is super useful during the cold months. Taking pictures and using phones outside is such a hassle if your gloves don't support smart touch.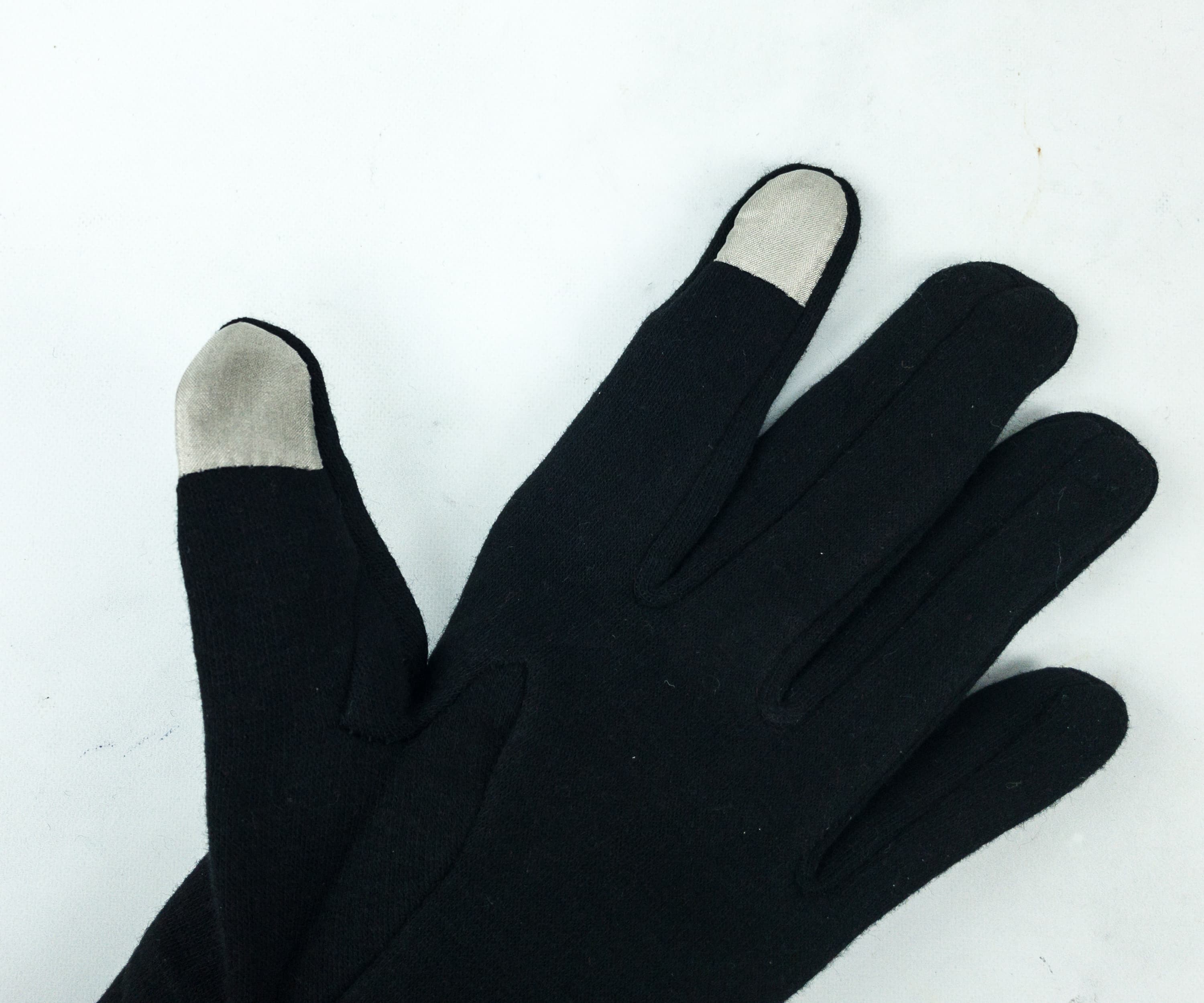 I also see some gloves that have smart touch fabric only on the index finger. At least this pair has it at the thumb also. If I'm going to nitpick I just wish the color of the smart touch fabric is not silver or dirty white, but black instead so it's not too obvious.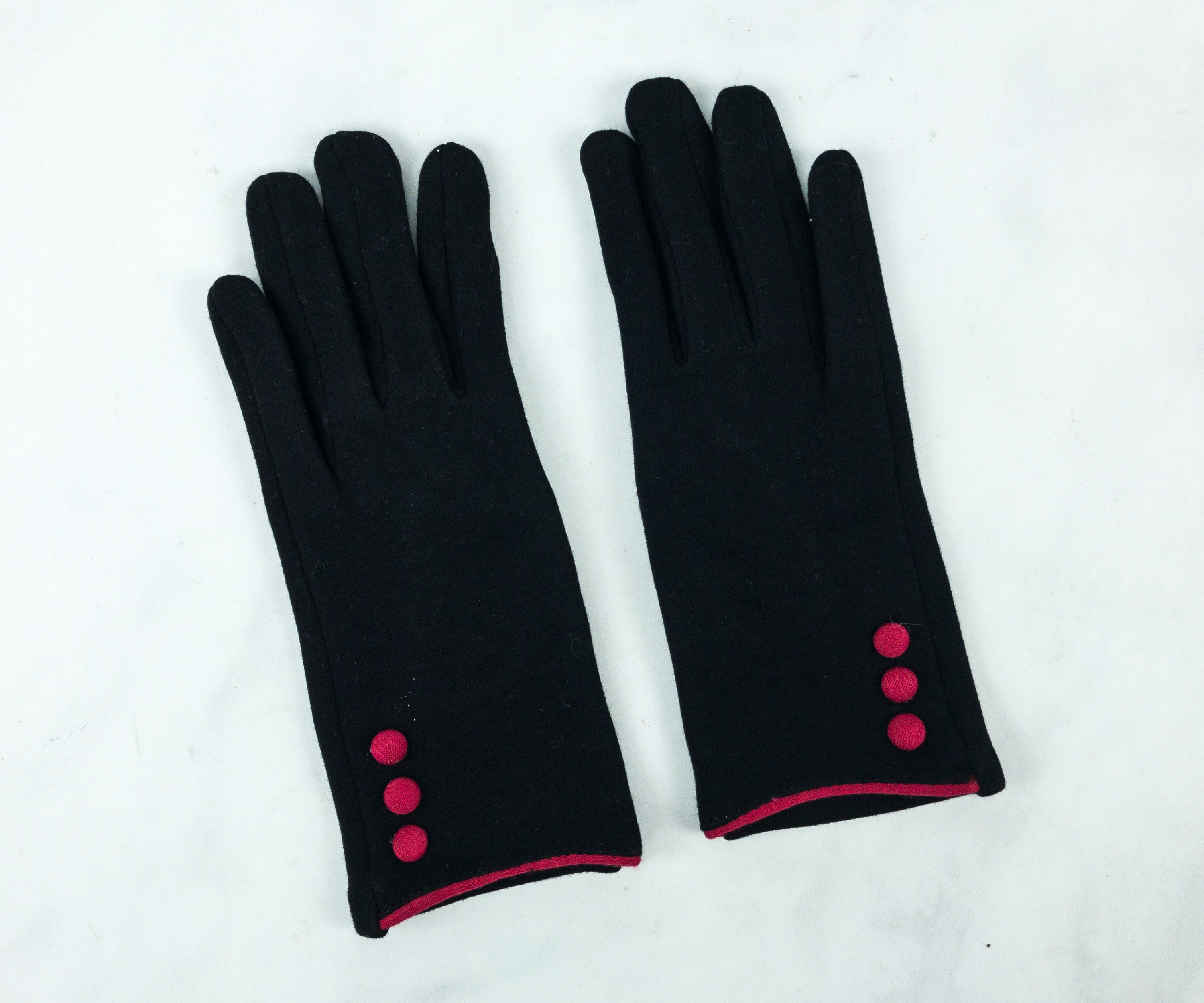 It provides warmth without salvaging the comfort and style!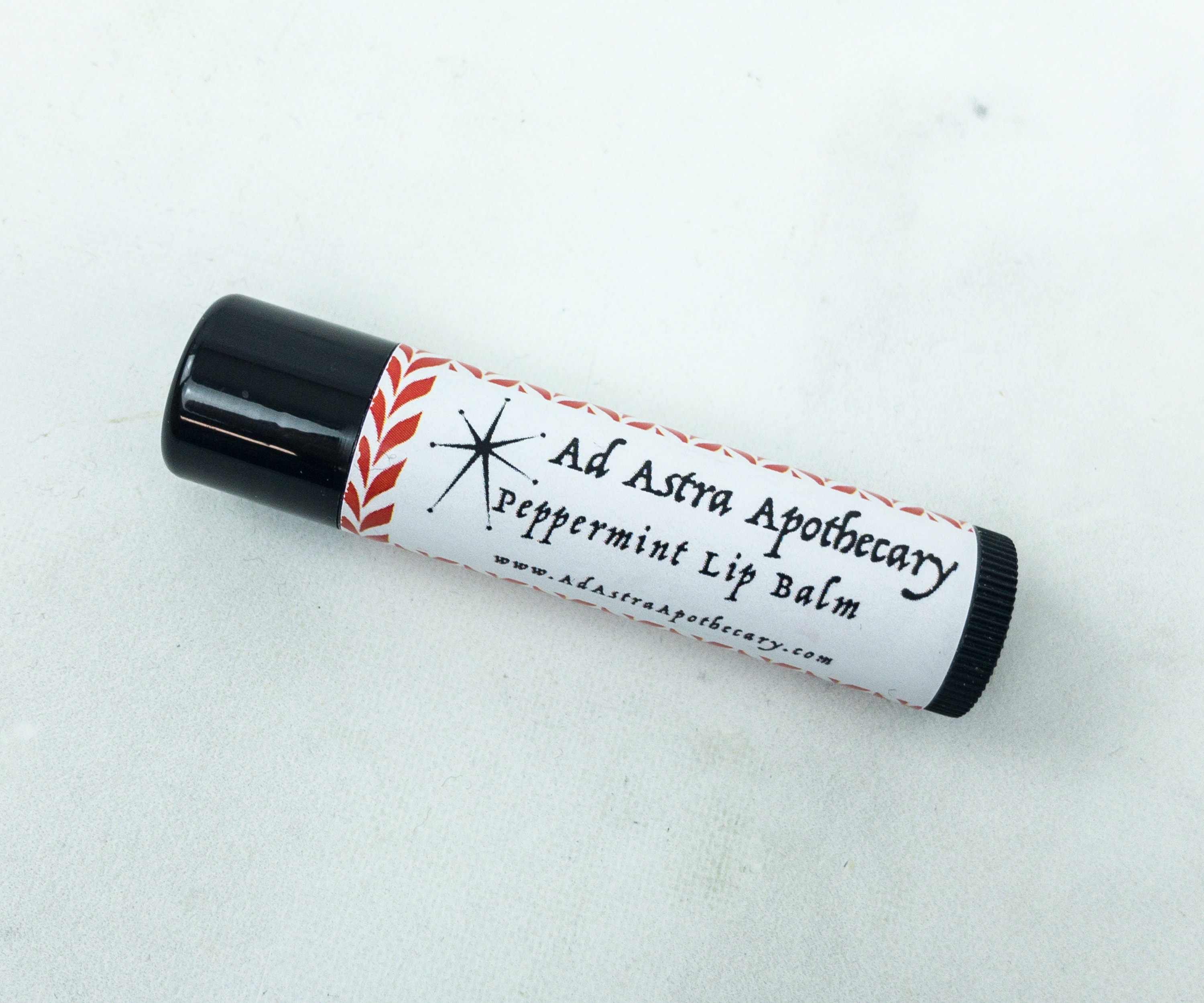 Ad Astra Apothecary Peppermint Lip Balm. If you are into the cooling spice of peppermint then this all-natural balm can be your lips' best friend in the colder months.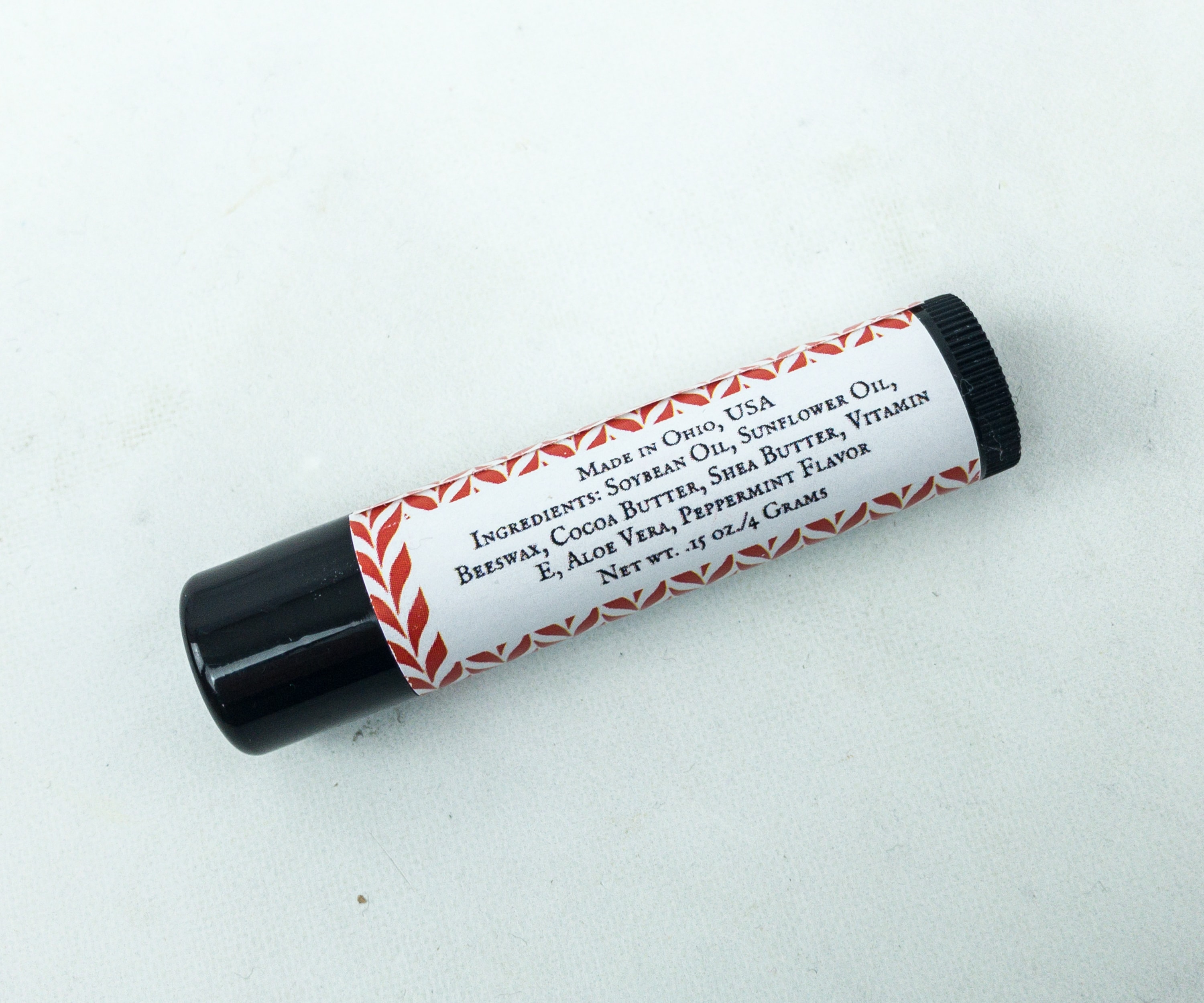 It is made in Ohio, USA with soybean oil, sunflower oil, beeswax, cocoa butter, shea butter, vitamin E, aloe vera and peppermint flavor.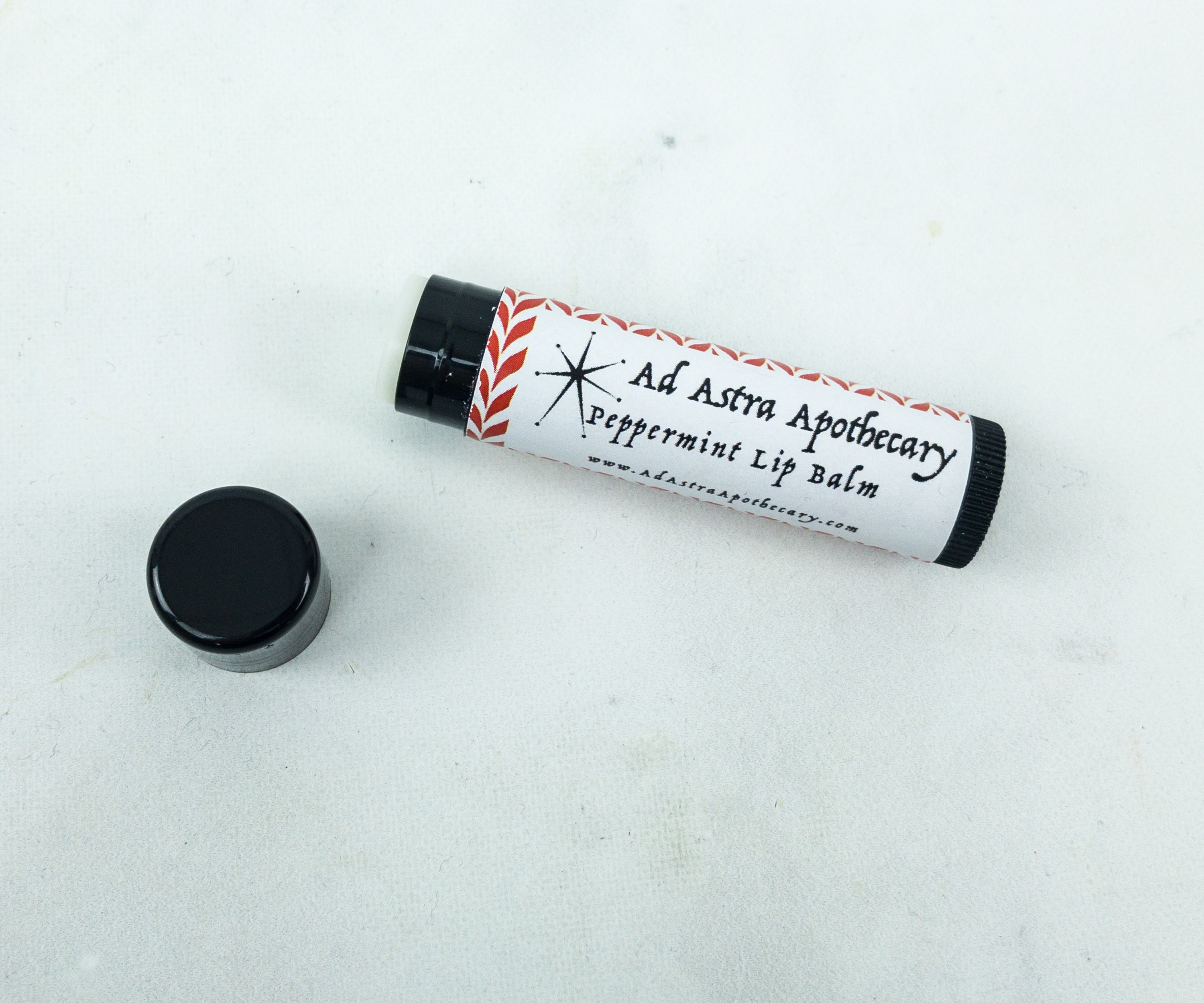 It contains 4 grams of product and can be used anytime anywhere. It can easily fit anywhere from pockets to pouches.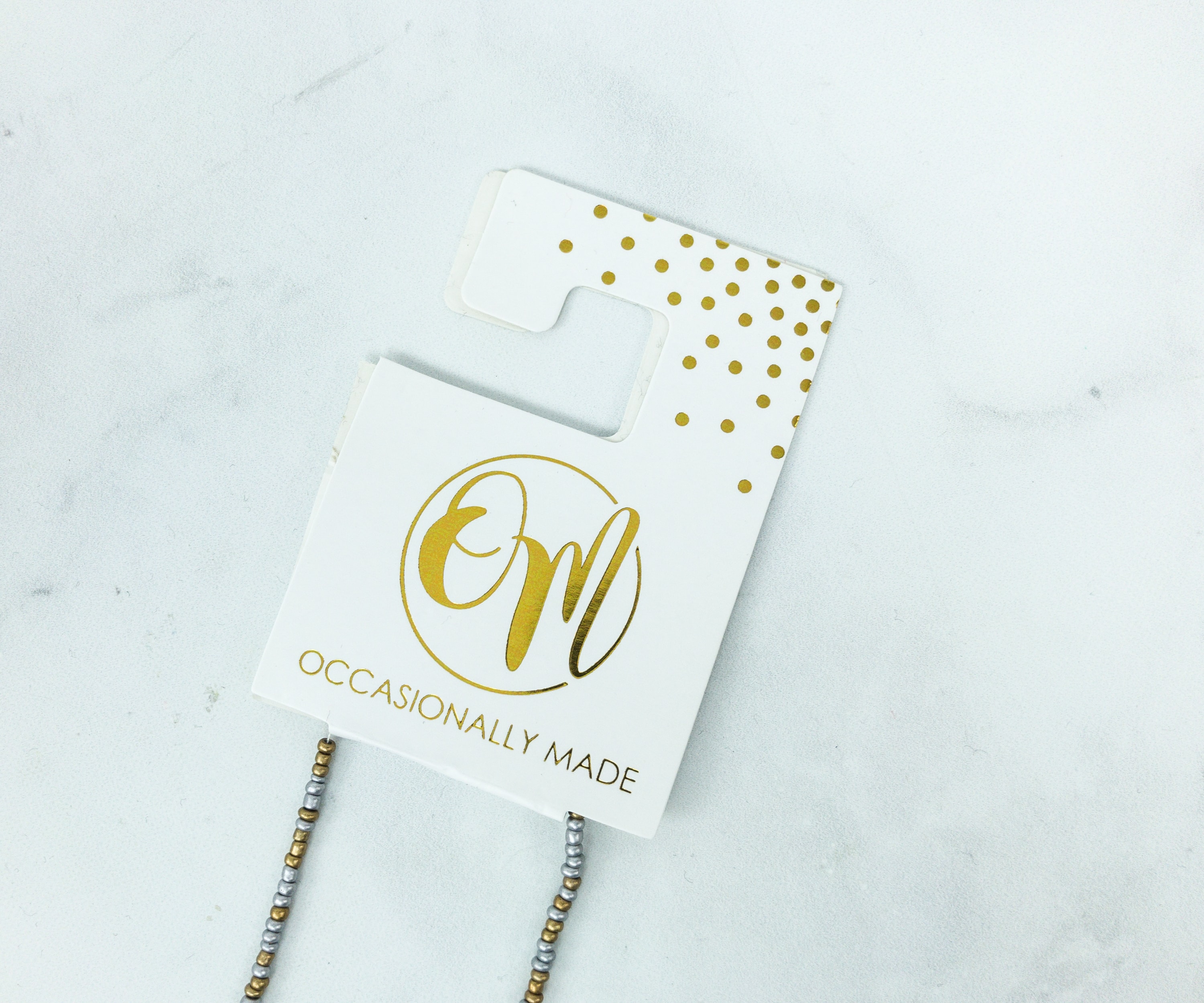 Occasionally Made Necklace. This necklace features a complementing color combination of silver and gold.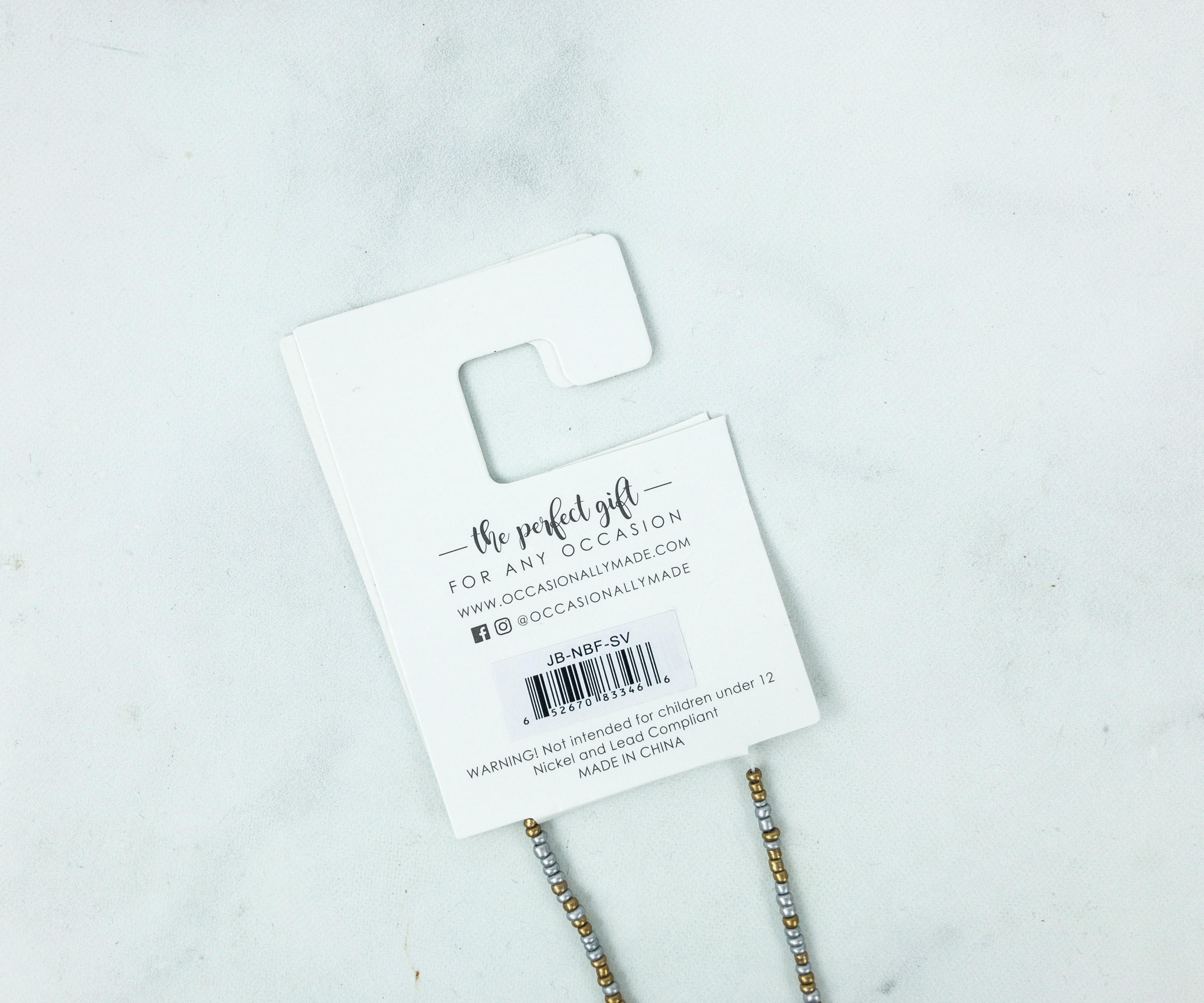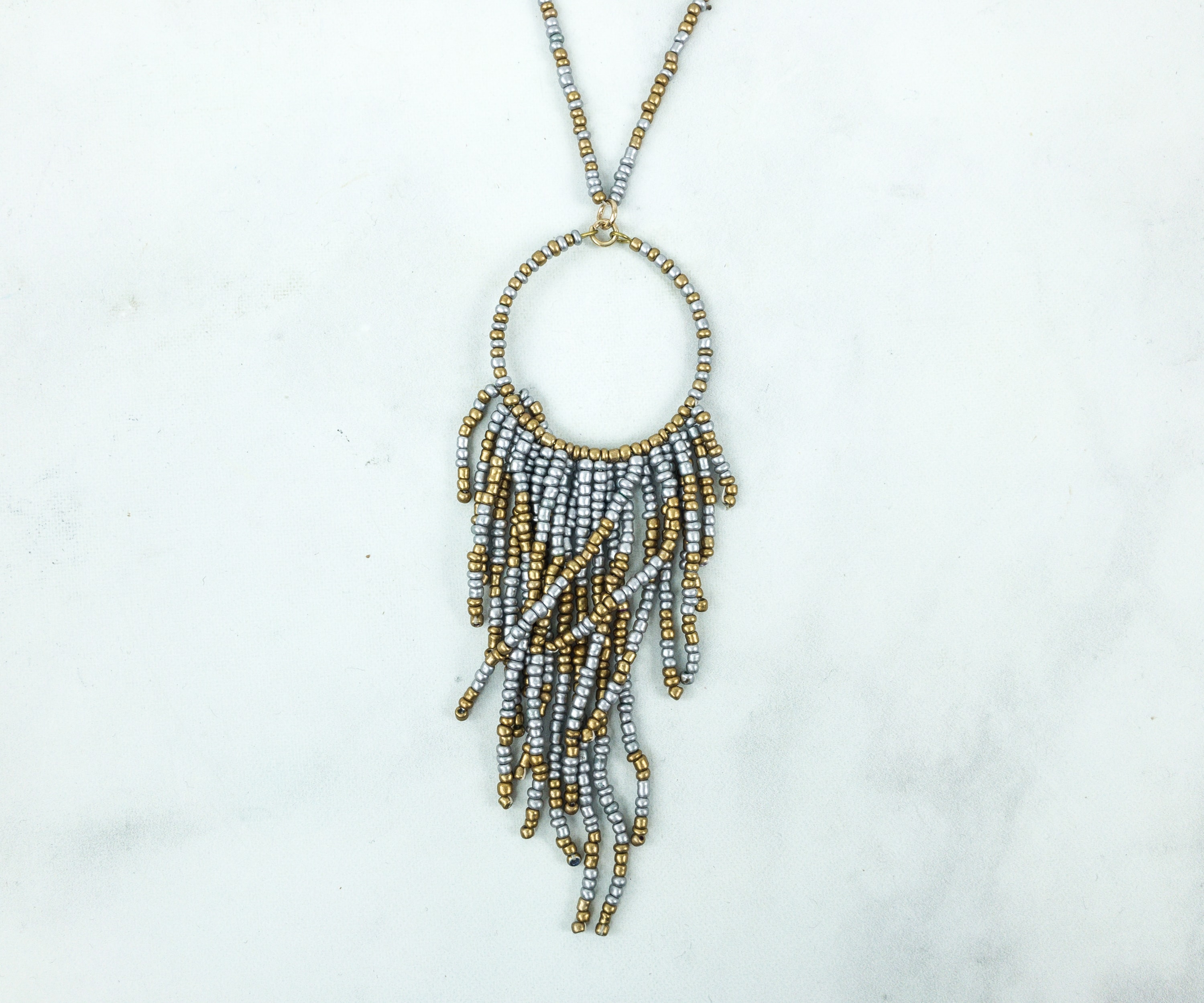 I love the design, very eye-catching and can be a good statement piece in any ensemble.
It is an intricately made seed bead circle necklace. So trendy!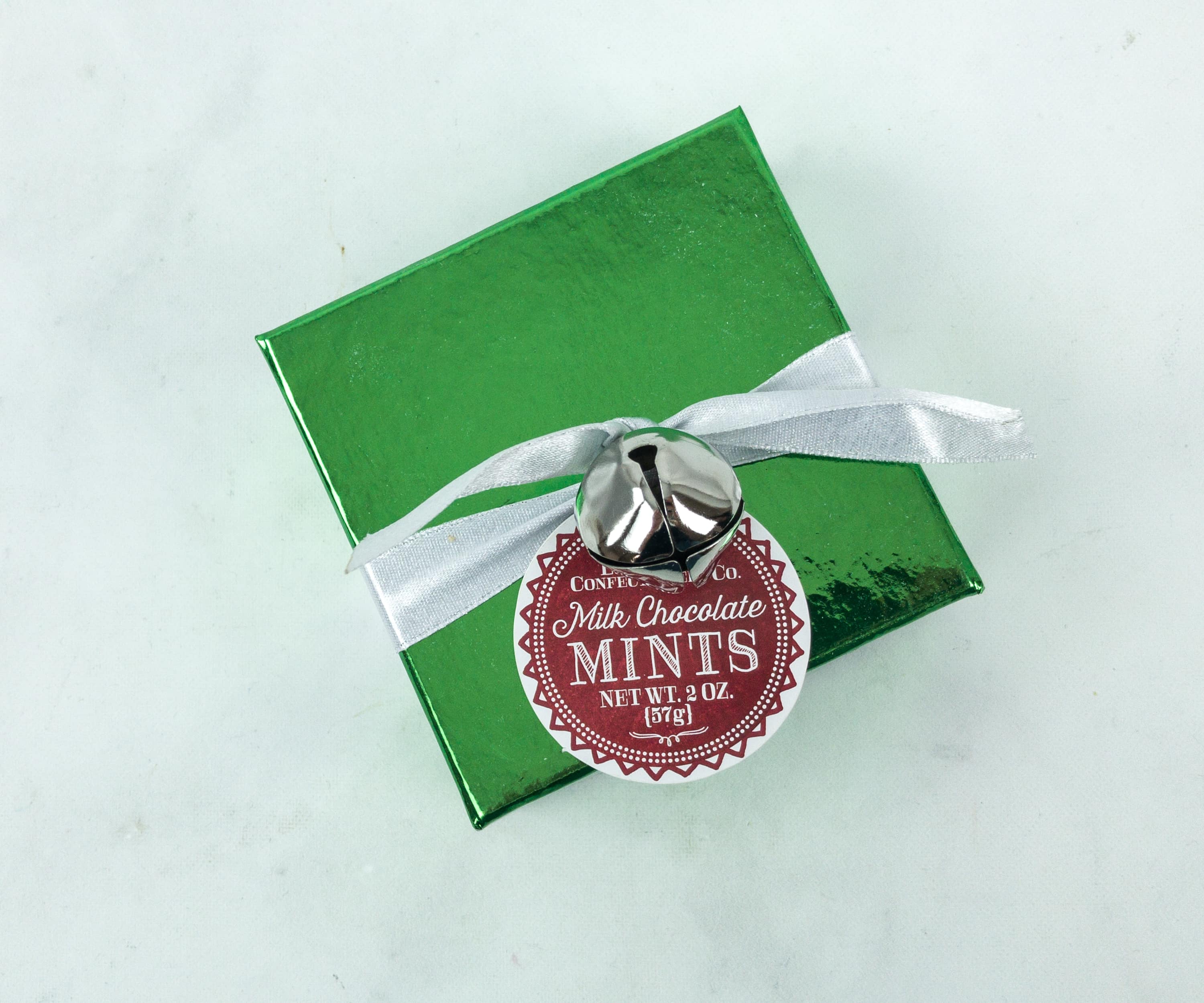 Long Grove Confectionery Co. Chocolate. Since it was packaged like a gift, I was really excited to try this box of chocolates.

These are chocolate mints! I appreciate that there's a best by date on the packaging. The container is made in China but the chocolates are handcrafted in the USA.

They are delectable.
Well, I loved everything in this box. They see to it that they gave our sweet-tooth some lovin' and our trendy energy flowing with these items. We have the tasty chocolate which I crave for more, the classy clutch and fashionable gloves with smart touch fingers, an eye-catching necklace, and a trusty lip balm to protect our lips from the harsh winter weather. There are no fillers in this $33.95 box – such a fun monthly treat!
What do you think of Mommy Mailbox for this month?