Birchbox is a beauty sampling subscription service that sends 5 new items each month so you can try before you buy. Birchbox is $10 a month and you can choose a monthly sample during selection time, let Birchbox decide, or pick a pre-curated box.
DEAL: For a limited time use coupon code EXTRAFUN to get a FREE Bonus Birchbox with your first month of a 3 month Birchbox subscription!
We are greeted by a card upon opening the Birchbox.
This is a review of a regular, non-curated box.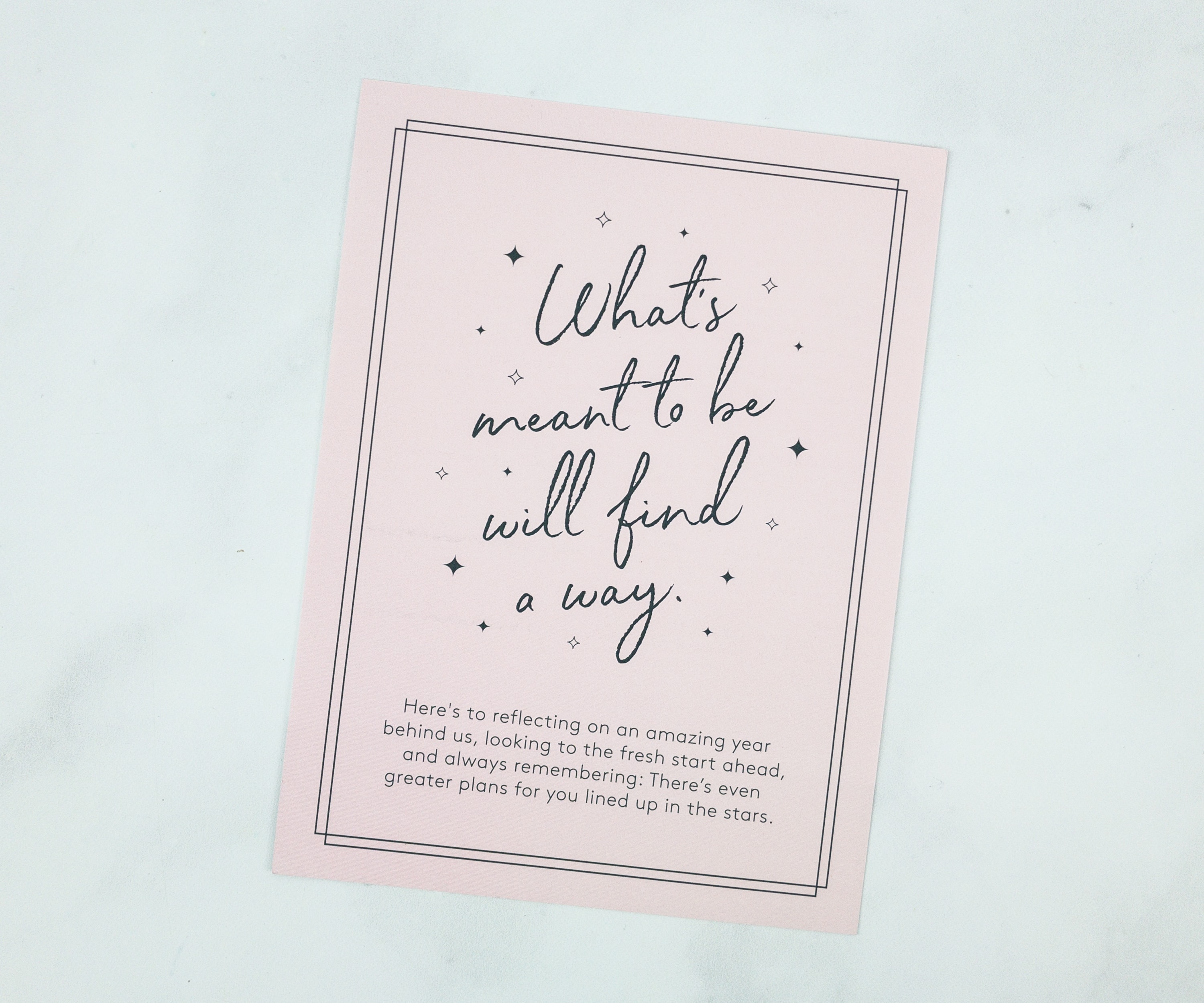 Time to reflect on the past year and experience new adventures in the next!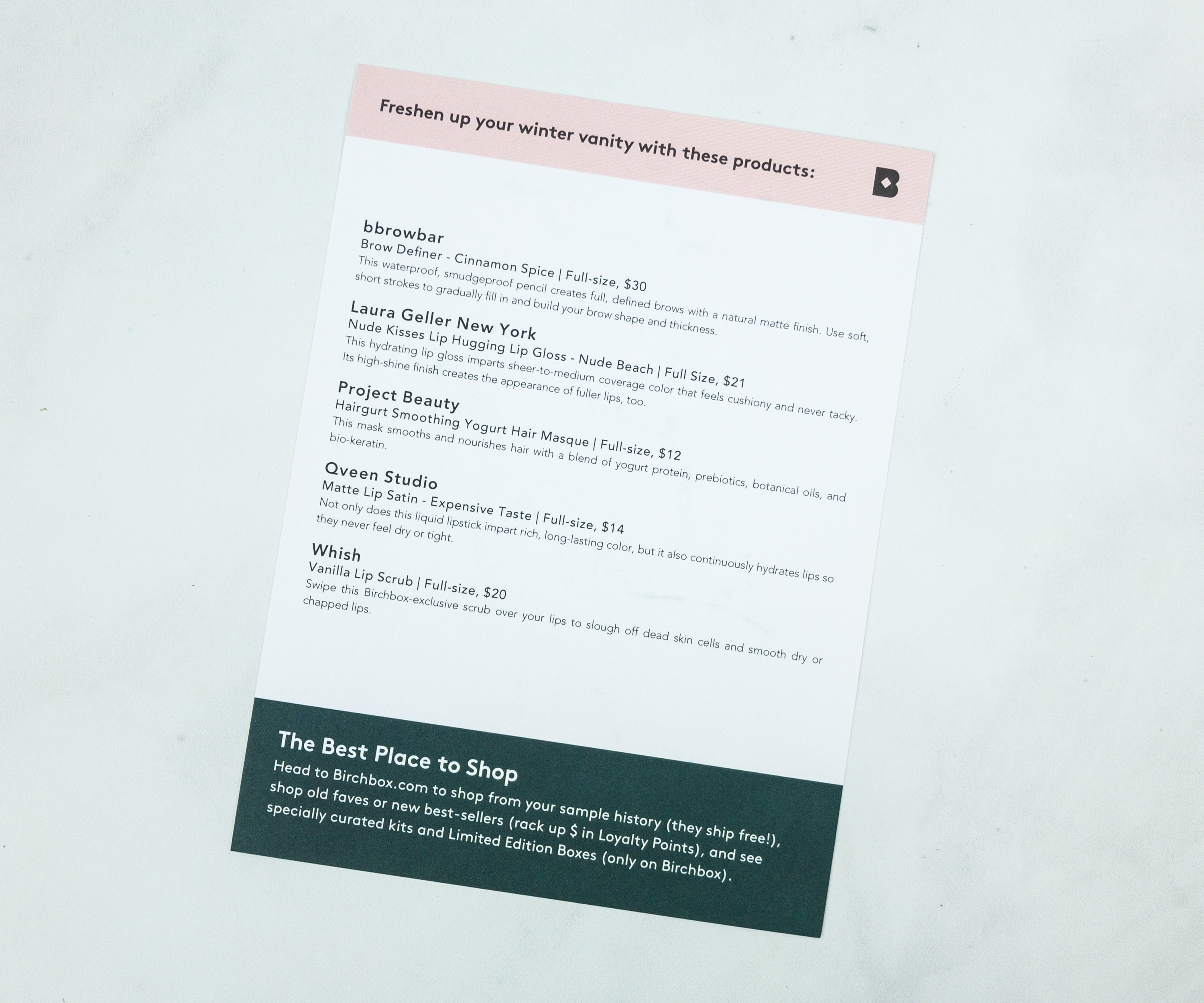 The information card gives brief details on each item as well as the price if you were to buy the full size.
You can visit Birchbox.com/MyBox to easily see the details of your box, which I recommend because sometimes they have videos on the item product pages which I find useful.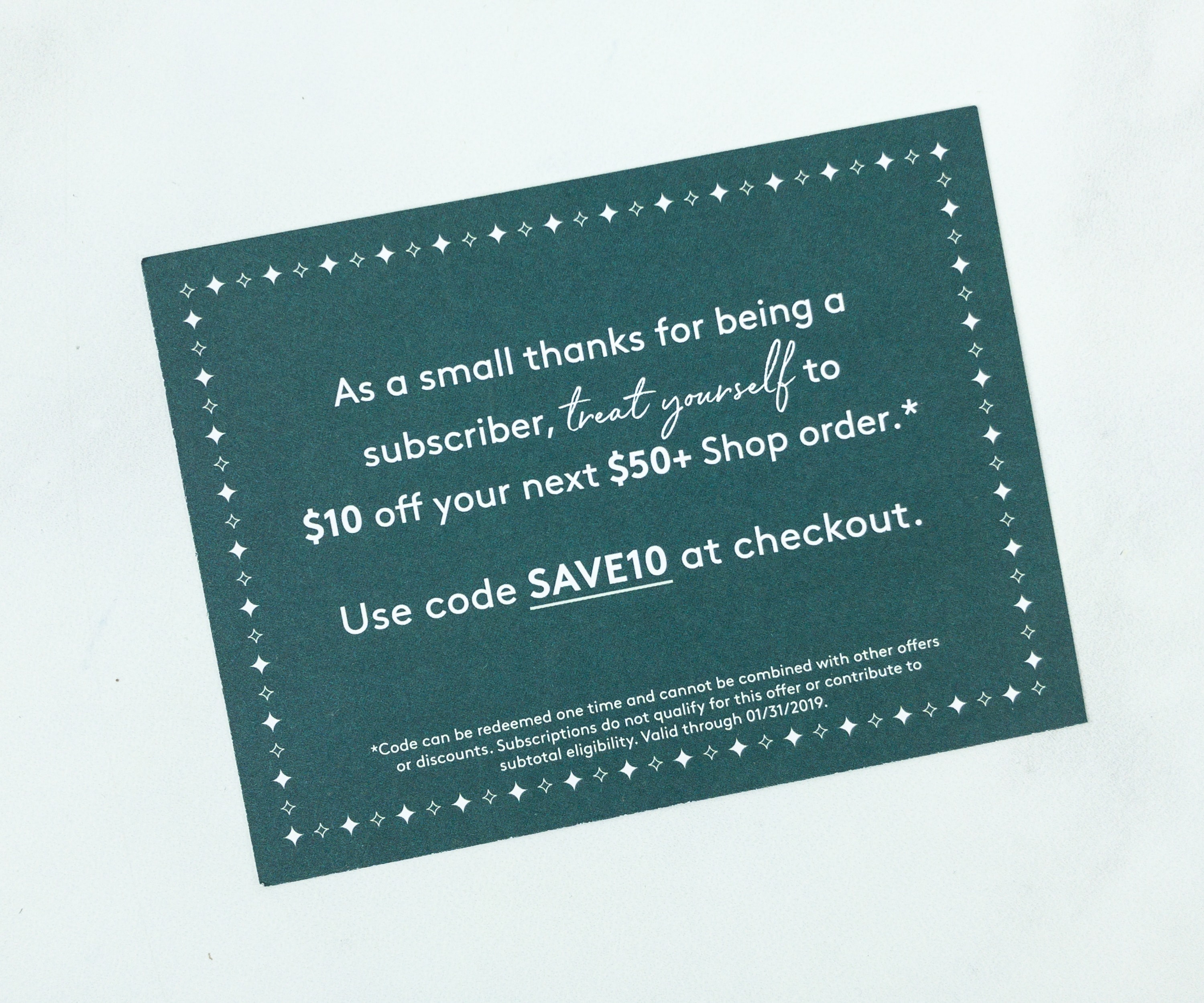 Subscribers can save $10 off of a $50+ order in the shop, just make sure to enter the code SAVE10 at checkout. Don't forget to add your free mystery sample pack!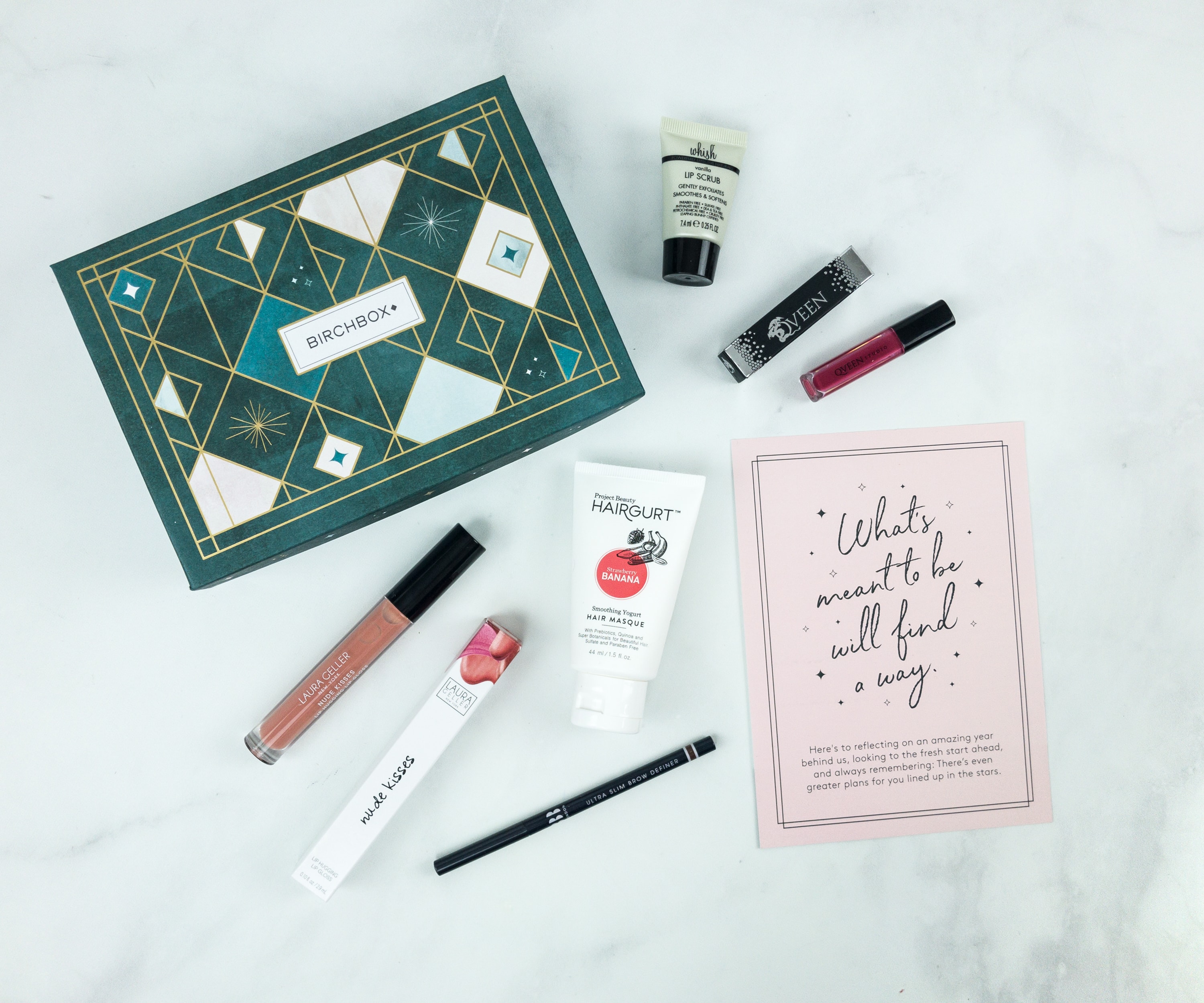 Everything in my December box!
bbrowbar Brow Definer in Cinnamon Spice ($30) No matter how overplucked your brows are, this waterproof and long-lasting brow definer can fill the gaps making your brows look fuller. It can sculpt and add some shape to your brows because of the precision tip that you can even draw hair like strokes to make it more natural. Use short, upward strokes and start from the beginning of brows to the tail. Fill in the gaps and repeat if you want a bolder look.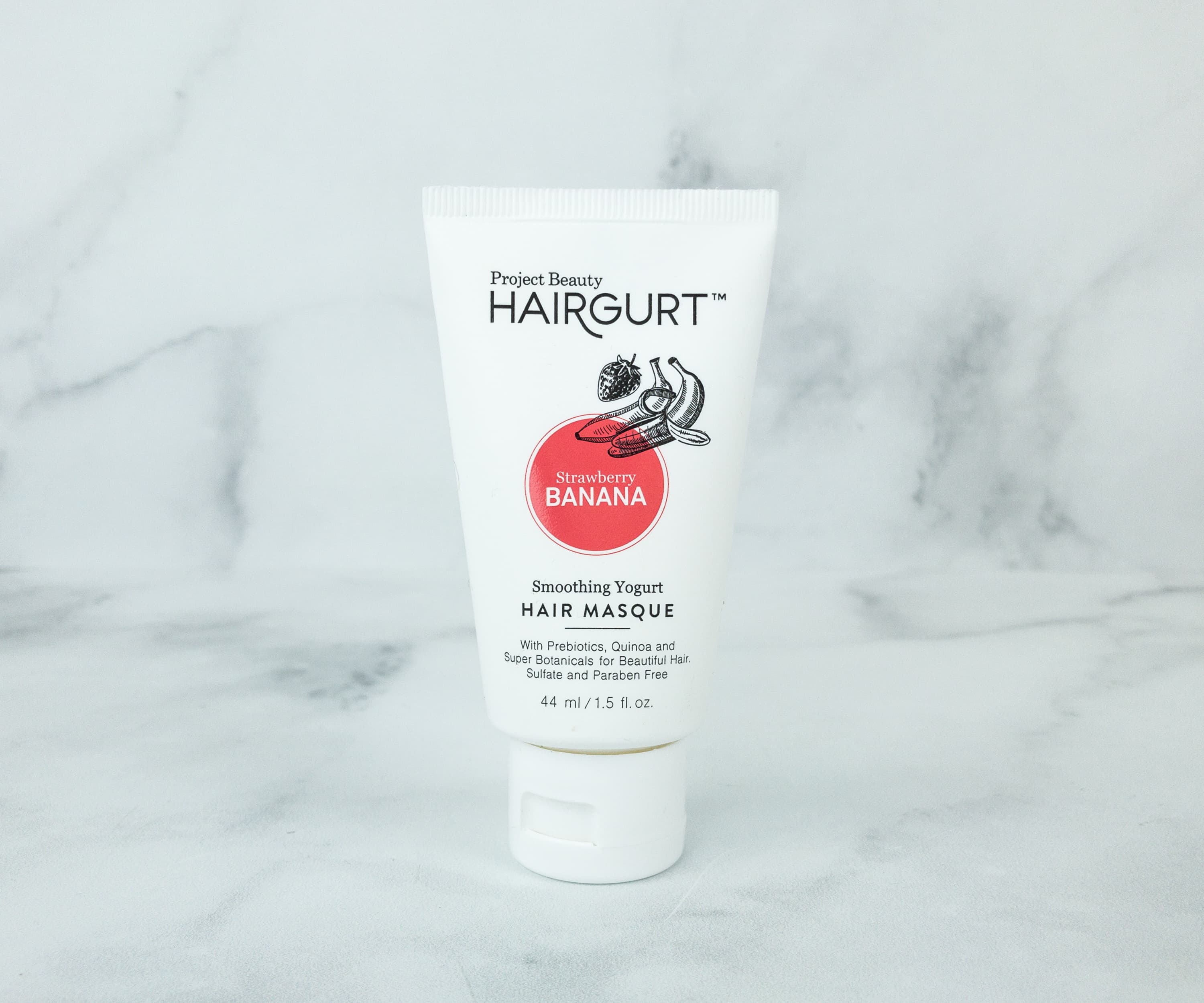 Project Beauty Hairgurt Smoothing Yogurt Hair Masque ($3)  This nourishing hair masque is used to smooth and soften dry or hard to manage frizz with a blend of yogurt and quinoa. It tames flyaways with bio-keratin and a blend of botanical oils to add extra moisture and shine. It is also free of sulfate and parabens. A small amount can do wonders to your wet hair after shampooing in lieu with conditioner. Let it sit for 15-20 minutes to let the product sink in and then rinse thoroughly. It repairs dryness and damage while restoring moisture with macadamia oil, mango seed oil, and yogurt protein. My hair doesn't get super frizzy most of the time, but sometimes does get a little crazy, so it's nice to have this when winter finally gets the best of my hair, as I'd never buy a full-size!
Whish Vanilla Lip Scrub ($5) It's a scrub that gently exfoliates the lips. All you have to do is apply the scrub while your lips are wet. Use the scrub in circular motions, rinse with water and pat dry. The formula keeps the lips soft, smooth, and nourished. Be sure to follow with your favorite lip balm to reinforce the moisture. It is good for dry and flaking lips, as it is soothing and hydrating. It is also cruelty-free and free of parabens, petrochemical, phthalate, and sulfate. I've been using this in the shower to keep my lips ready for glosses and matte lippies alike!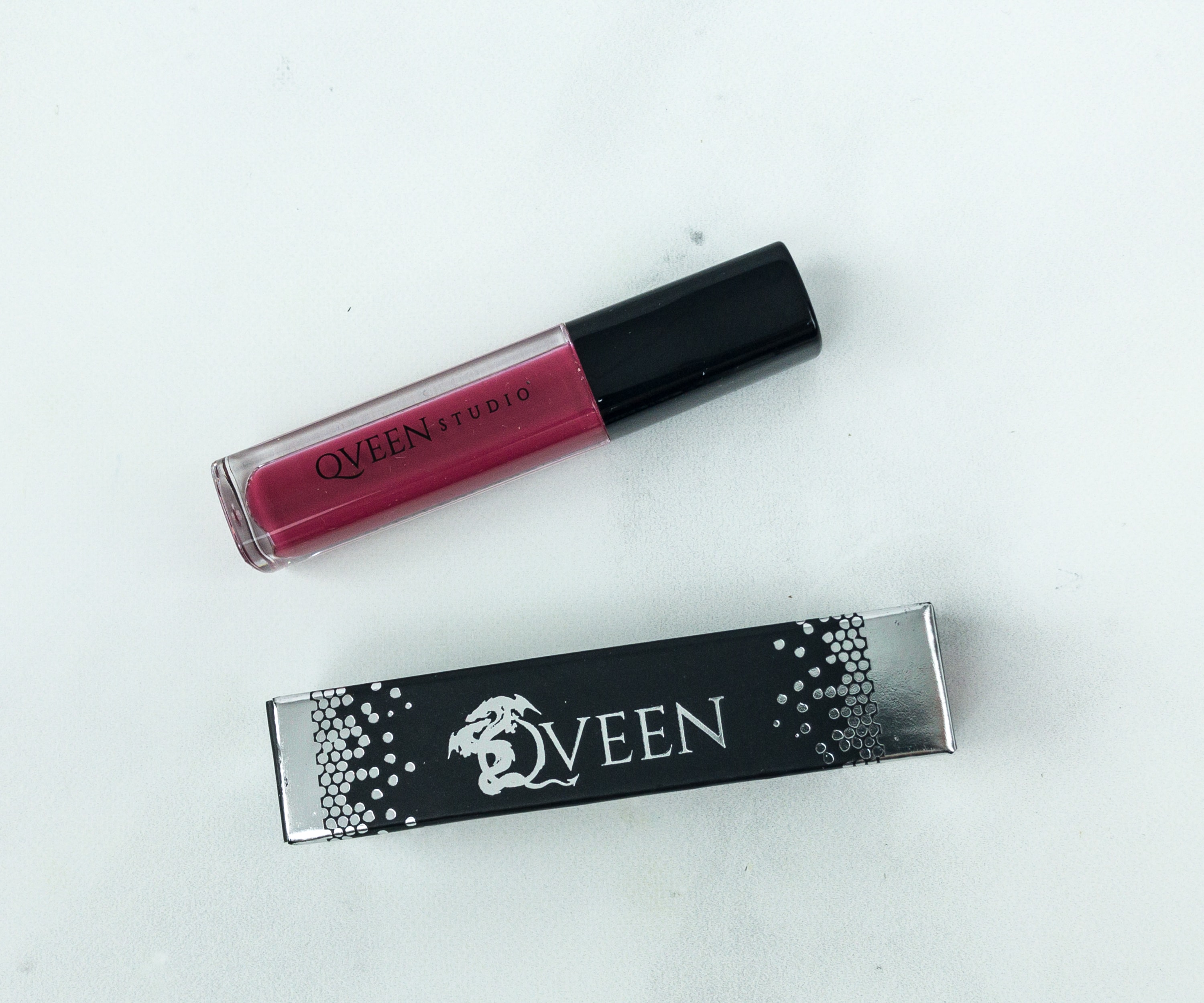 QVeen Studio Matte Lip Satin in Expensive Taste ($7.53) Featuring a creamy texture and long-wearing formula, this liquid lipstick is ideal for everyday wear. You can put another coat on for a deeper hue without making it clumpy.
I got the lippie in Expensive Taste, which looks vibrant when applied on the lips. This matte lipstick is hydrating too and the soft wand is great for precision in application making the lips appear fuller, so no worries.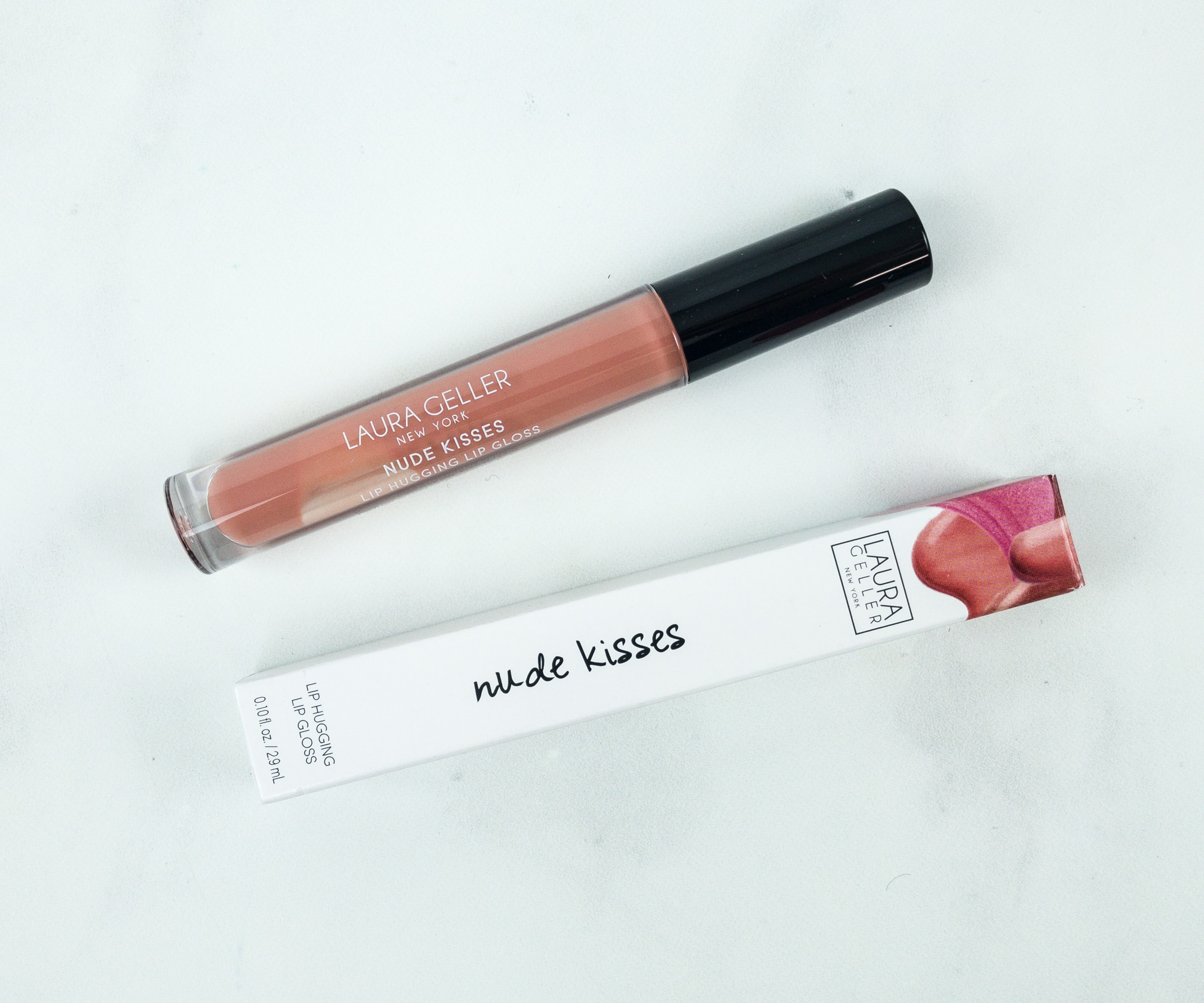 Laura Geller New York Nude Kisses Lip Hugging Lip Gloss in Nude Lips ($21) It's a colored lip gloss that imparts a sheer to medium coverage. The formula is hydrating, and free of alcohol, gluten, mineral oil, paraben, and soy.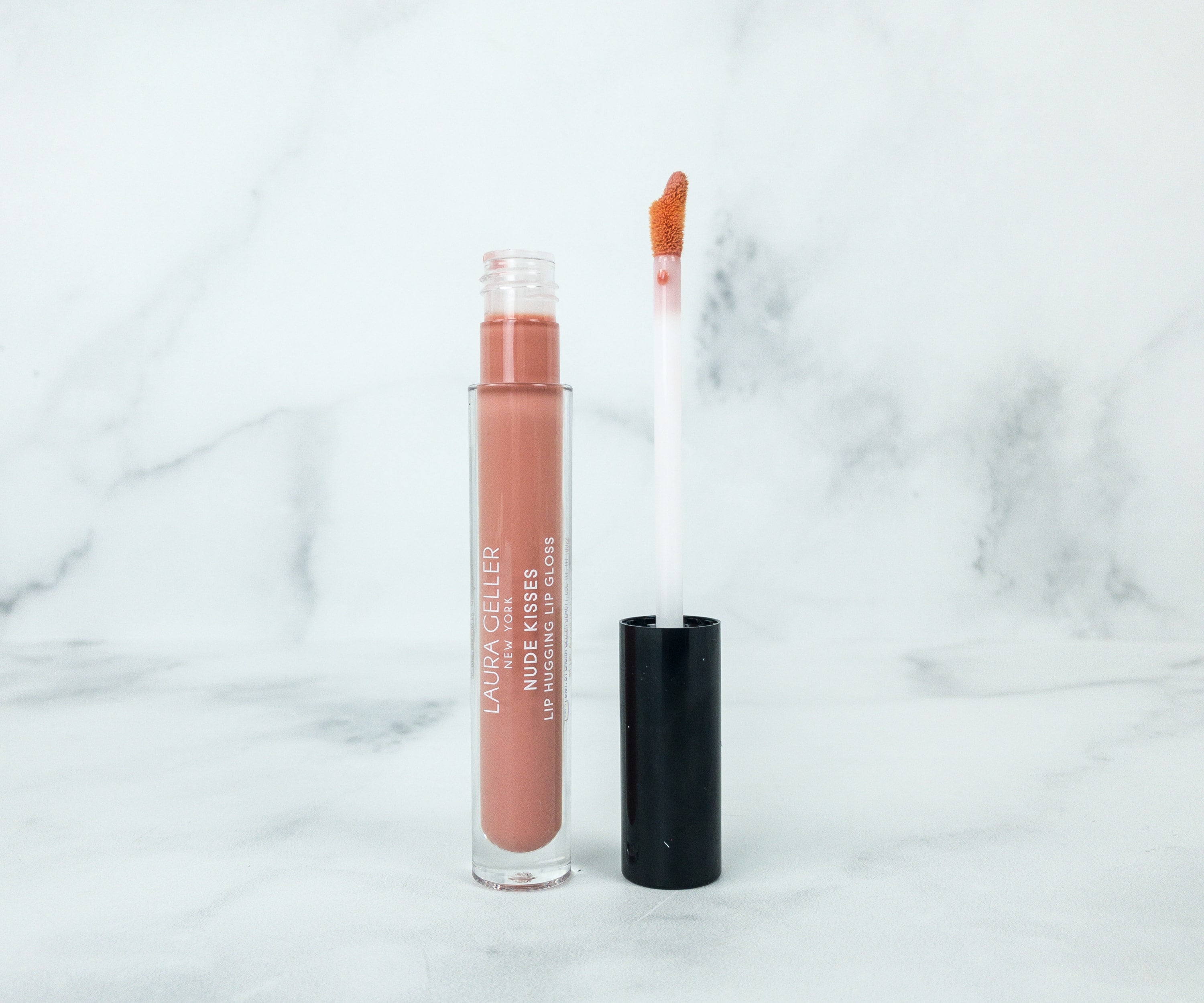 It has a nice angled wand for the precision of application and it does not feel tacky at all. It also provides antioxidant protection with vitamins A, C, and E.
Although it included something for the brows and the hair, Birchbox focused mostly on lip products this month. They included a lip scrub to exfoliate first before putting on some matte lipstick and then there's a lip gloss as a final coat to perfect our pout. The trio are all moisturizing and hydrating on the lips. I also love the color combination of the matte lipstick and the nude gloss. The hair masque and the brow liner are worth a try and great additions. They tried to give us variety and at least they are trying to mix things up a little bit.
What do you think of the December Birchbox? What was your favorite item from your box?