CodaKid, an online course about coding for kids, is offering a FREE trial! Try CodaKid FREE for 14 days when you use this link to subscribe!
CodaKid is a kids coding platform that teaches kids how to use real programming languages and professional tools while creating games, coding apps, programming drones, building websites, and more.
Here's what you'll get:

Here are the subscription packages: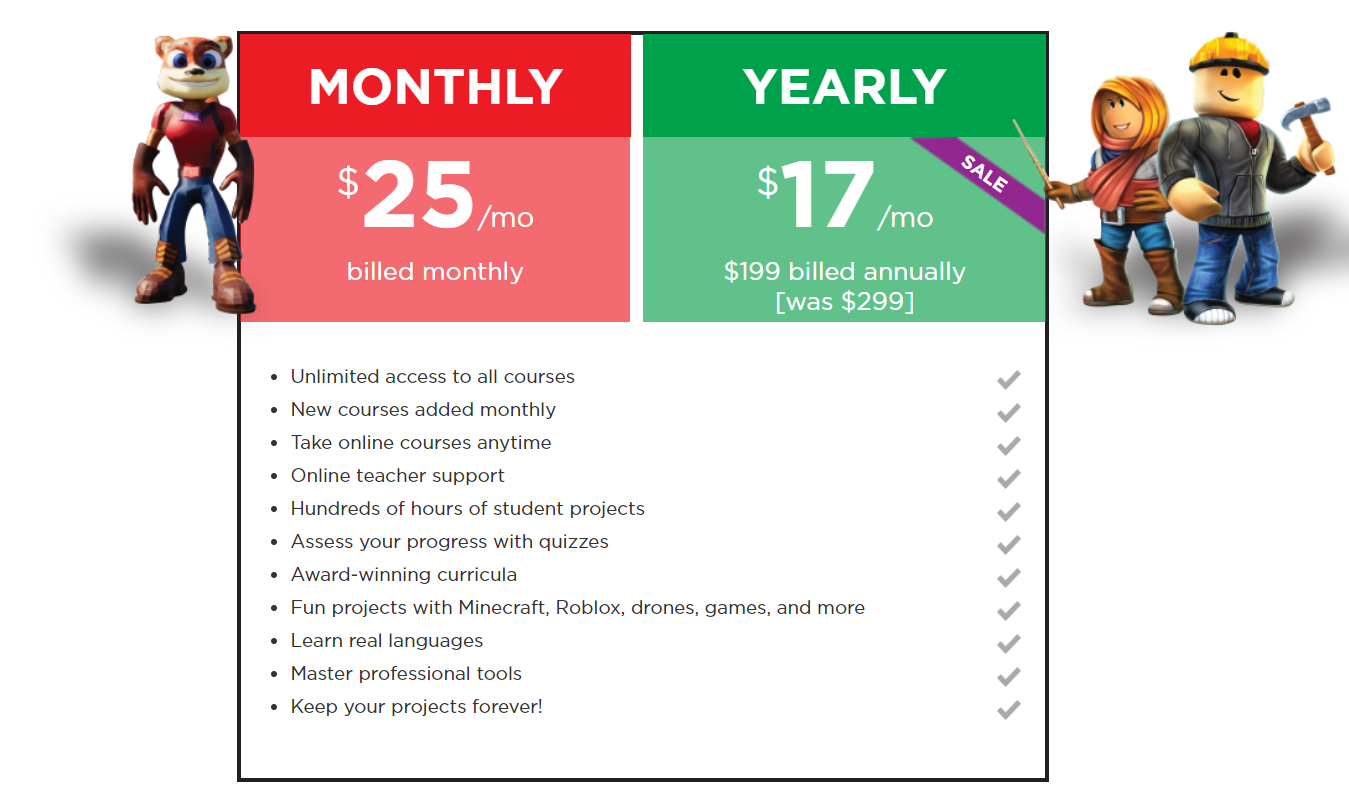 Are you subscribed to CodaKid?