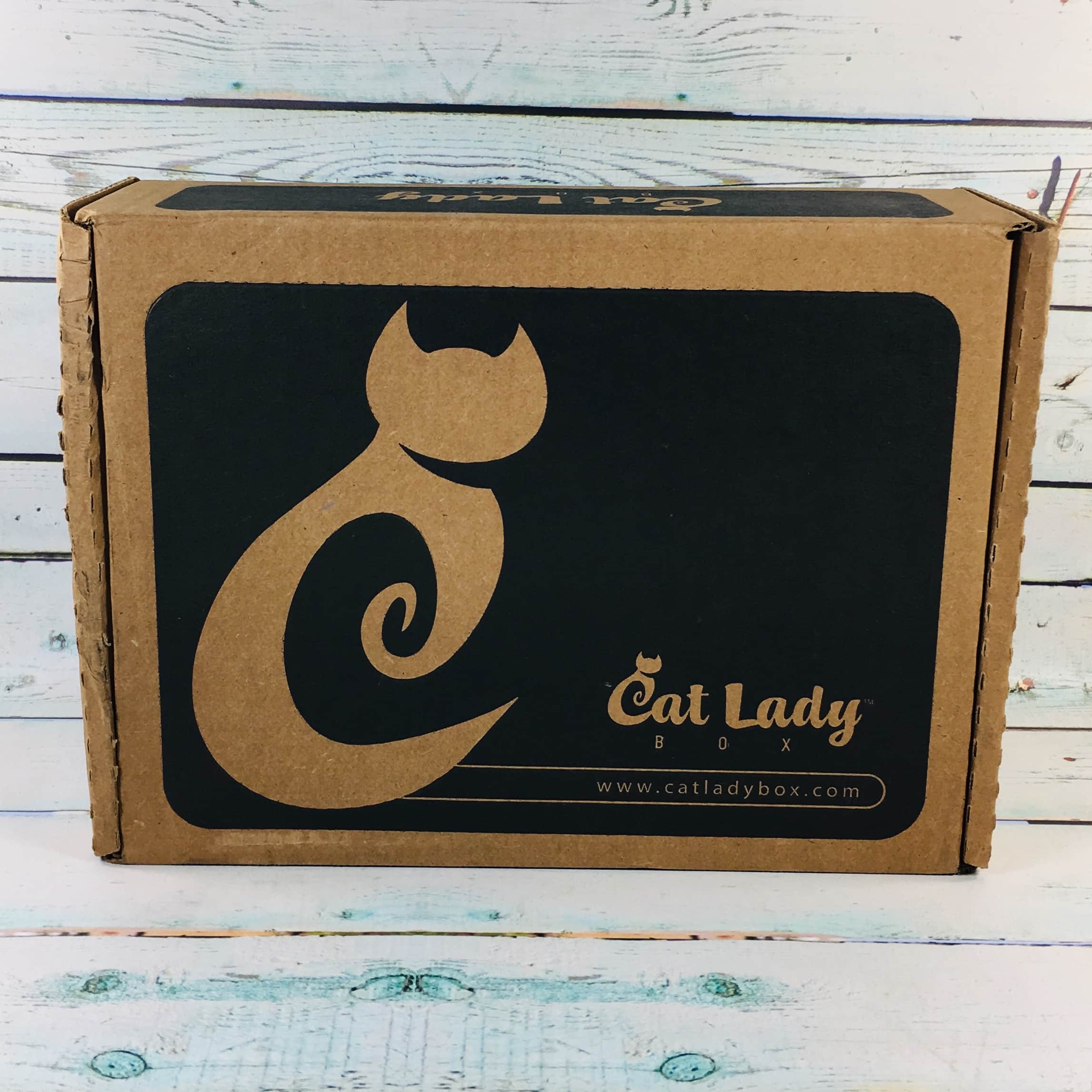 CatLadyBox is a monthly subscription box for us cat ladies and our cats! Each month you will receive cat-themed items for you and your cat (Crazy CatLadyBox), or you can order a box just for you (CatLadyBox). Each box could contain cat-themed shirts, jewelry, home decor, accessories, art, and more – all delivered in a box your cat can keep.
CatLadyBox is unlike any other cat subscription box out there. Each month, you'll receive a meowvelous selection of high-quality cat-themed items only available through us. From super-soft shirts and beautiful jewelry to inspired home decor and quirky cat toys, we pride ourselves in creating and delivering the ultimate ways show off your cat lady pride!
DEAL: For a limited time, save $5 off your first box with coupon code AMEOWZING! Valid on Crazy Cat Lady Box only!
TIP: Looking for a coupon code? Subscribe to notifications for CatLadyBox in the directory to get an email when the next one is released!
I received a card in my Crazy CatLadyBox.
The back of the card lists all of the items in the box and their suggested retail price. Keep in mind that CatLadyBox sells their own line of products so the prices are from their online store.
I found my items covered by tissue paper, and some of the items were wrapped in plastic.
Everything in my box!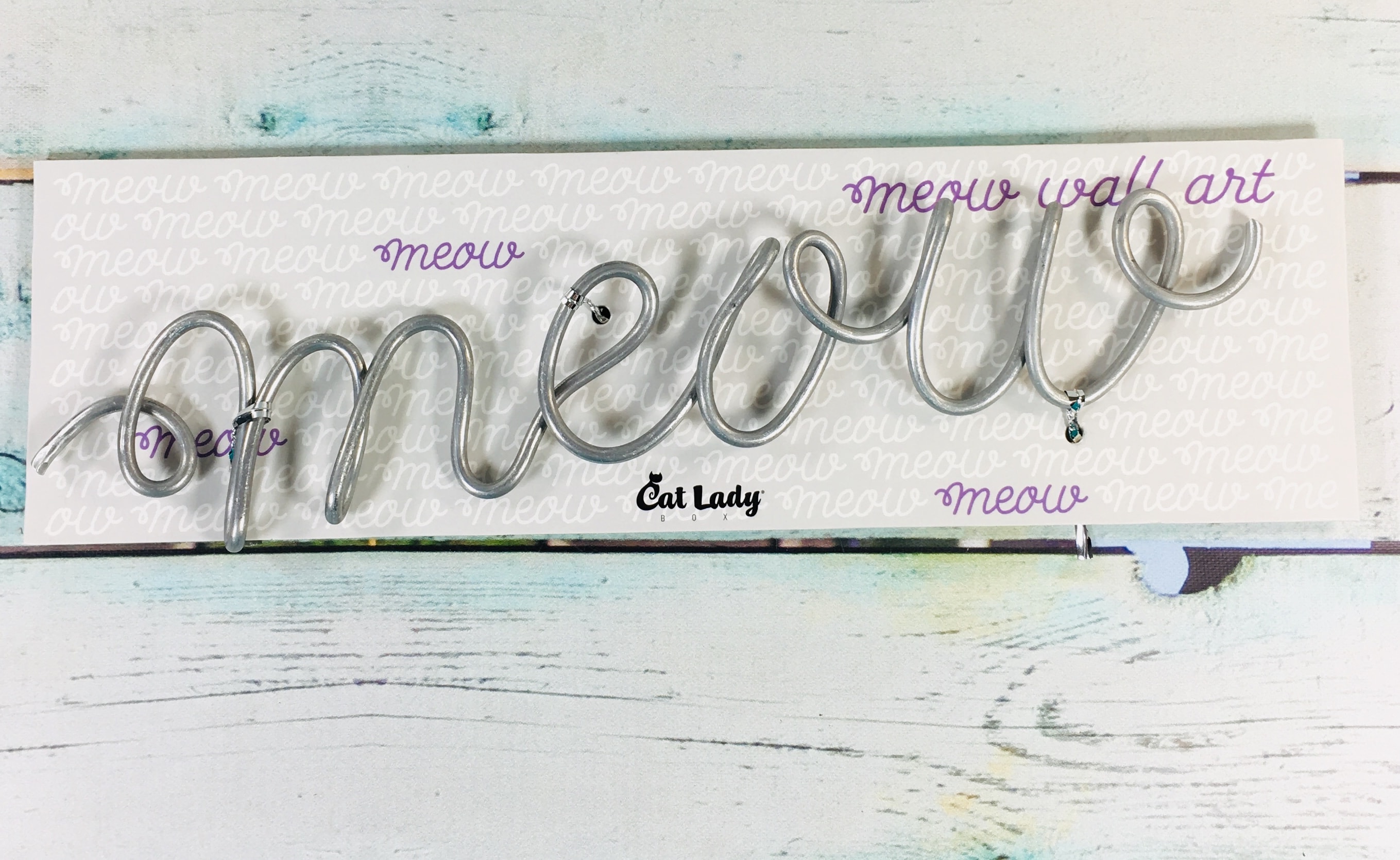 Meow Wall Art. I couldn't find any of this month's items in the online shop, so if you find something you really like, check back later in the month to see if it has been added!

This is a lightweight piece of metal that spells out "meow" in cursive. You can lean it on a desk somewhere or hang it anywhere you like.
Loopies Toys Eskimeow Eddie Most of the cat toys in this subscription have tags from Loopies Toys, but I can never find them for sale anywhere. This little kitty is dressed for winter.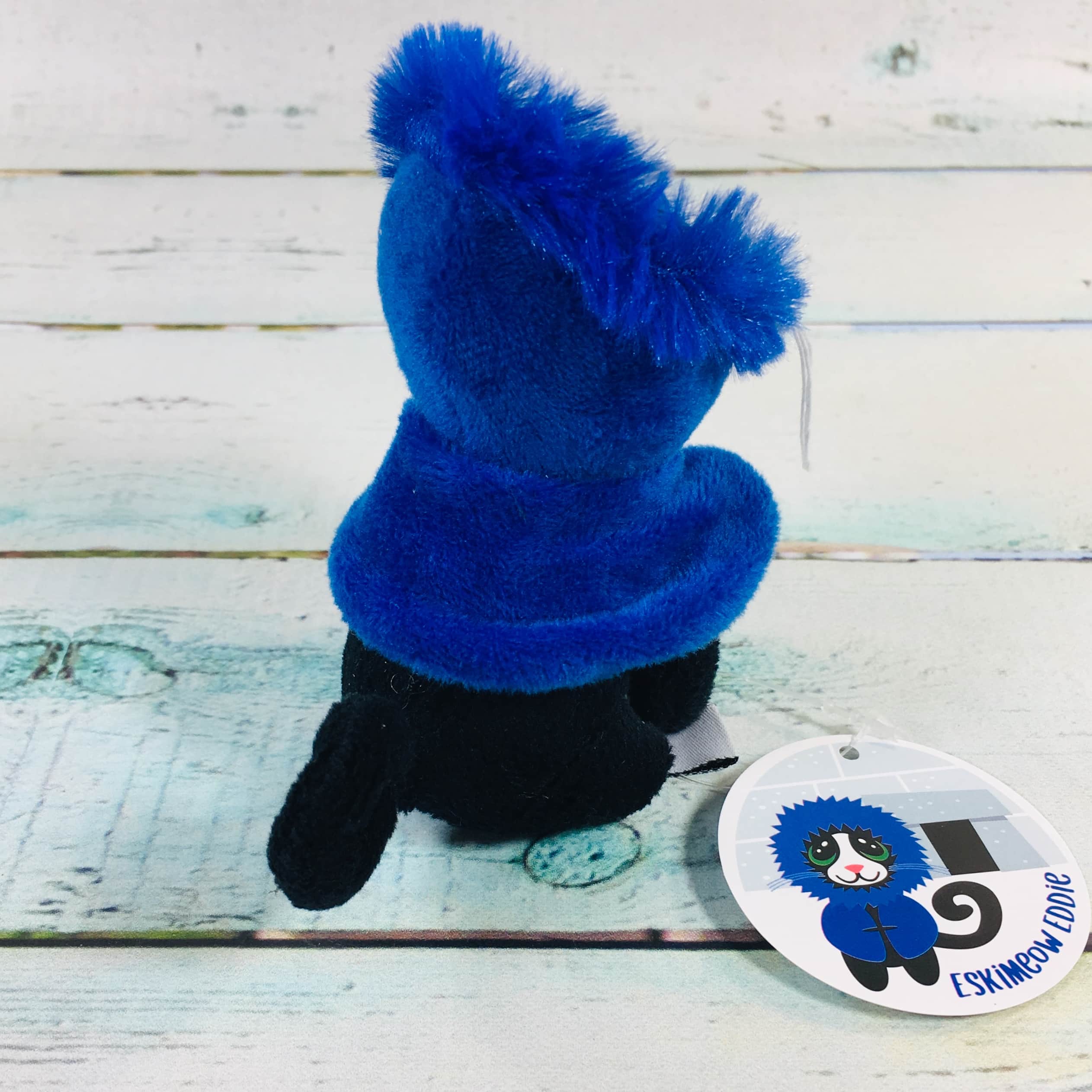 I think this toy is going to sit on my desk, he's so cute! The card says this is a catnip toy but the tag in the toy says "polyester fibers" and I can't really detect any catnip scent and after rolling it around in my hands I can't really feel it either.
Loopies Toys Meow Catnip Toy Again, I don't think this toy has any catnip on it, maybe someone sprayed it with catnip spray before mailing but I don't think these toys are proper cat toys. My cats won't have anything to do with these toys. I give them props though for matching the wall art shown earlier in the review.
Short of cutting the toy open I can't really prove or disprove the whole catnip thing.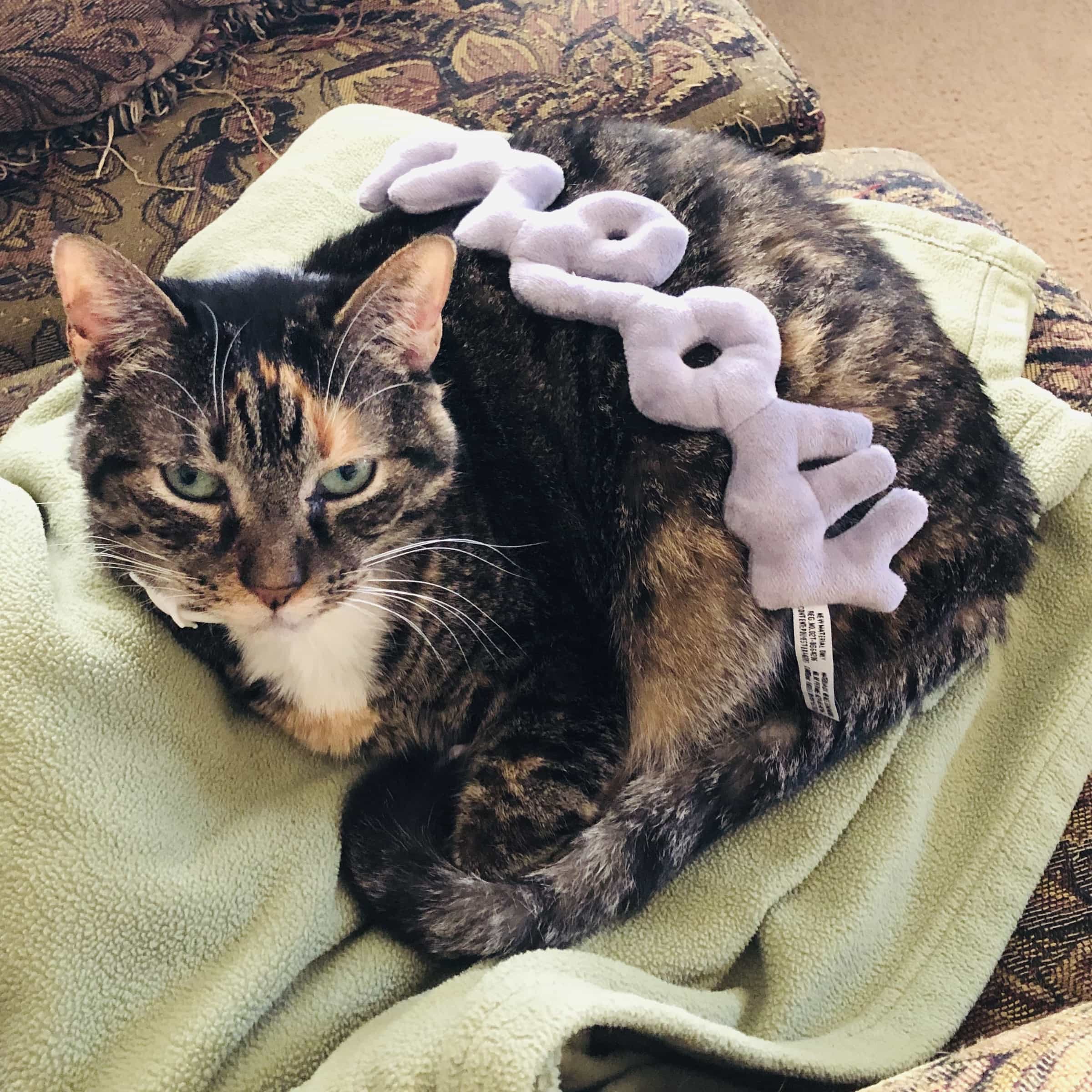 Meow Beanie is a Cat Lady exclusive item and I do not own a beanie hat but I could have used it during football season. Now I have one for next year though! It is made of acrylic yarn and looks like it is nicely made. I like the pom pom on top. You can see the word "meow" on both sides.
Meow T-Shirt is another exclusive item. It has several cat pun sayings on the front and is made of a cotton/polyester blend. I am happy to see it's machine washable. The material is very comfortable and I plan on wearing it around the house with leggings.
The January CatLadyBox was meowvelous! I really like the shirt and although we don't have a lot of really cold weather where I live there are days when I wish I had a head covering, and now I do! The toys didn't excite my cats though but the little cat will look cute on my desk and makes me smile whenever I see him!
What do you think of this month's box? Does your cat give 2 paws up?