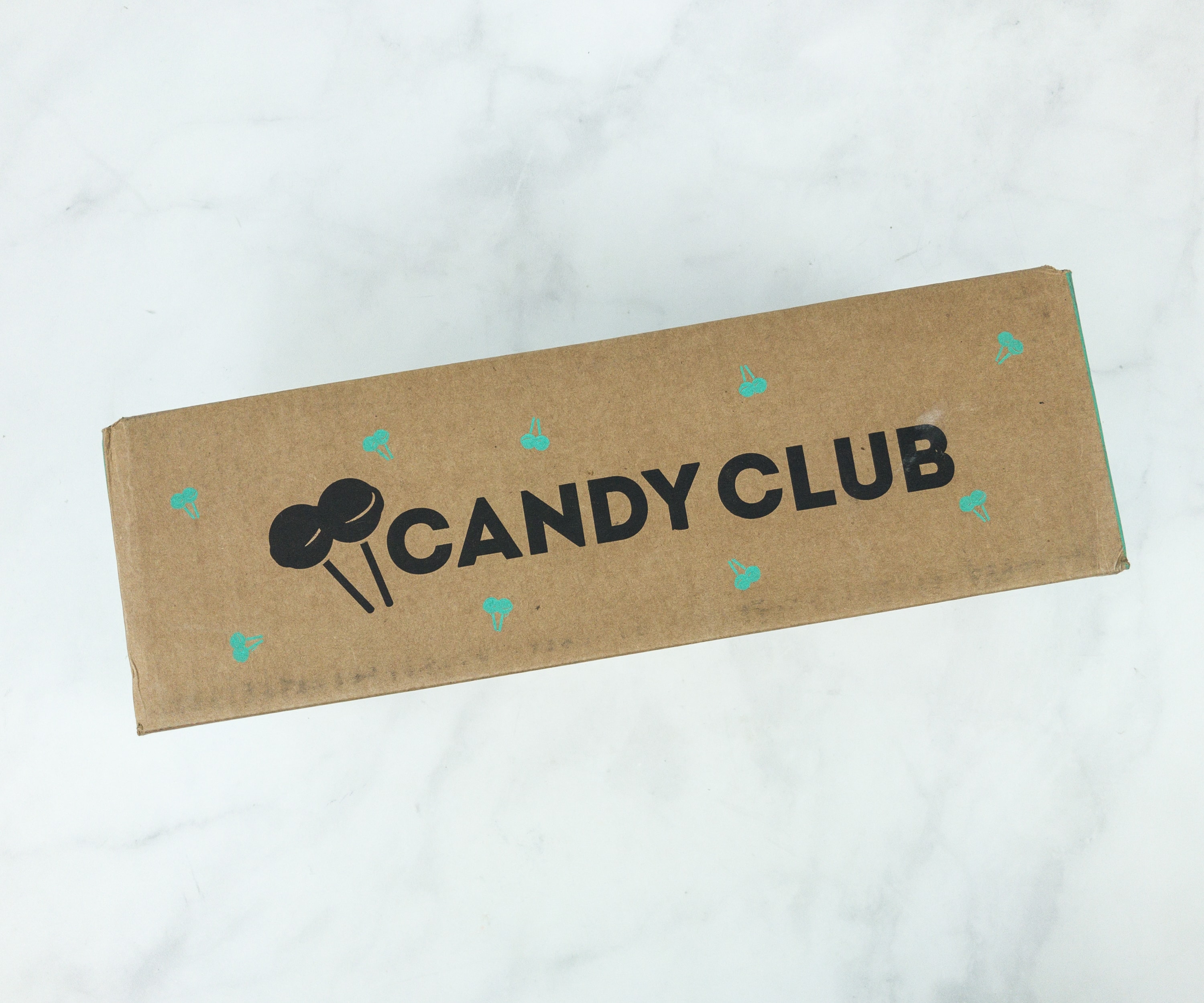 Candy Club is a premium candy subscription box. They bring the old-fashioned candy store (with candies both old and new) to your front door. They promise that their boxes will have an amazing variety of different candies for your snacking enjoyment.
Each Candy Club Subscription Box contains up to 3 lbs of candy, including three signature containers and a splash of wrapped candies.
Note – Candy Club recently updated their box – now each box contains 6 containers of candy in smaller twist-lid jars, all with weights and printed nutritional info right on the jar. We'll be reviewing this new updated version soon – they haven't yet moved all previous subscribers to the new style.
DEAL: Save $12 on your first box! No coupon code required, just use this link!
The Candy Club Subscription Box is $39.99 if you pay month to month. The price drops to $34.99 a month if you prepay for 6 months and to $29.99 a month if you prepay for a year. And, if you need more candy, you can choose to add up to three more candies to your monthly order! Shipping is $6.99 for all boxes.
Inside the box, our candies are securely packaged in round plastic containers and set inside a cardboard stand with holes cut out to hold them in place. It really makes for a nice display when you open the box.
They include information cards with a short description of each candy. Usually, we get a card for three of the four candies that come in the box.
Just in case you want to know, the nutrition facts can be found at the back of each info card.
Everything in this month's box!
This is a three-candy selection, but they always through a splash of a fourth candy into the box just for fun!
Atkinson's Red, White & Blue Mints. These individually wrapped peppermint candies left my mouth feeling fresh. They're gluten-free, kosher certified, and good for vegans too.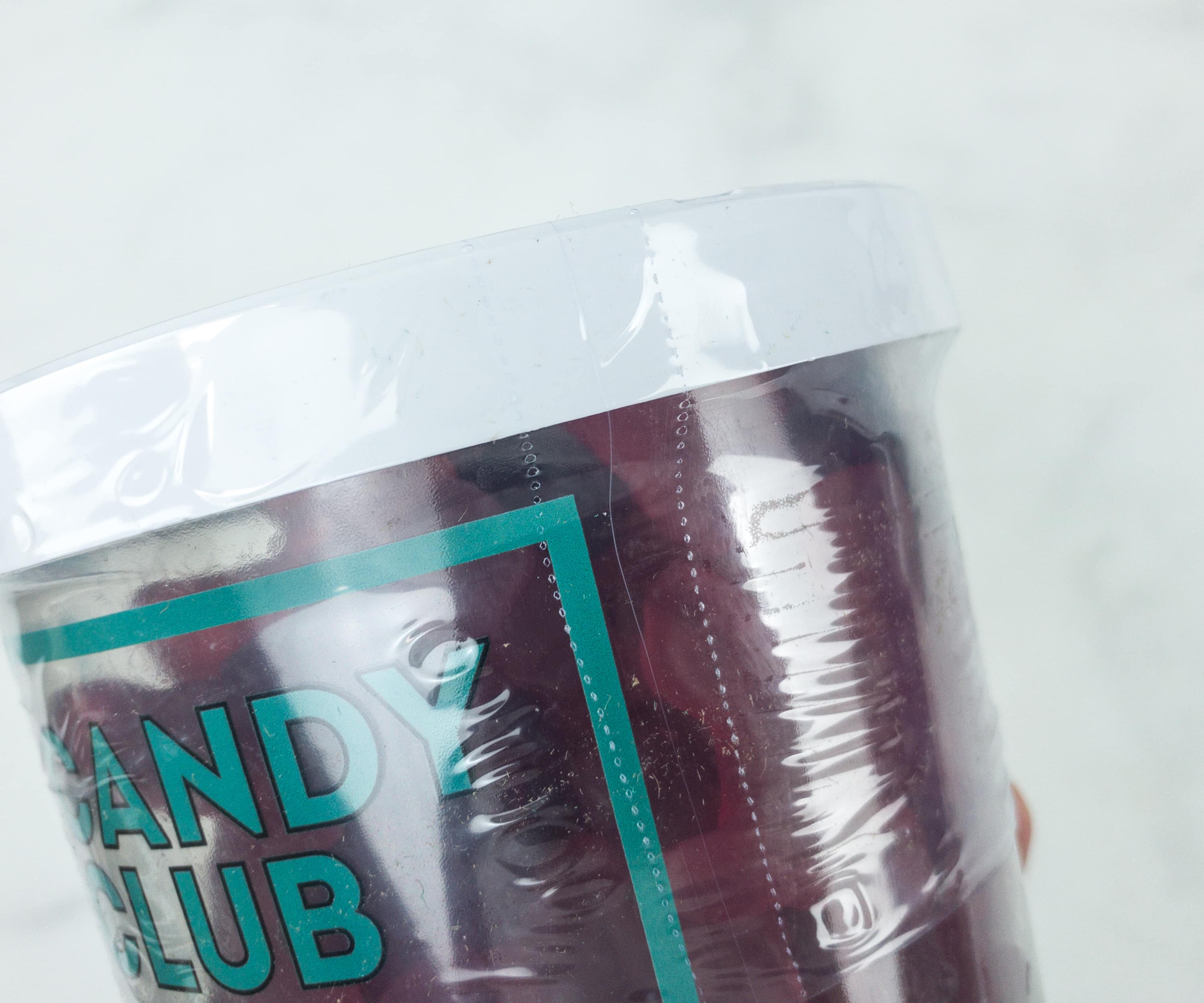 Each container is fully sealed to make sure that the quality of the candies is retained.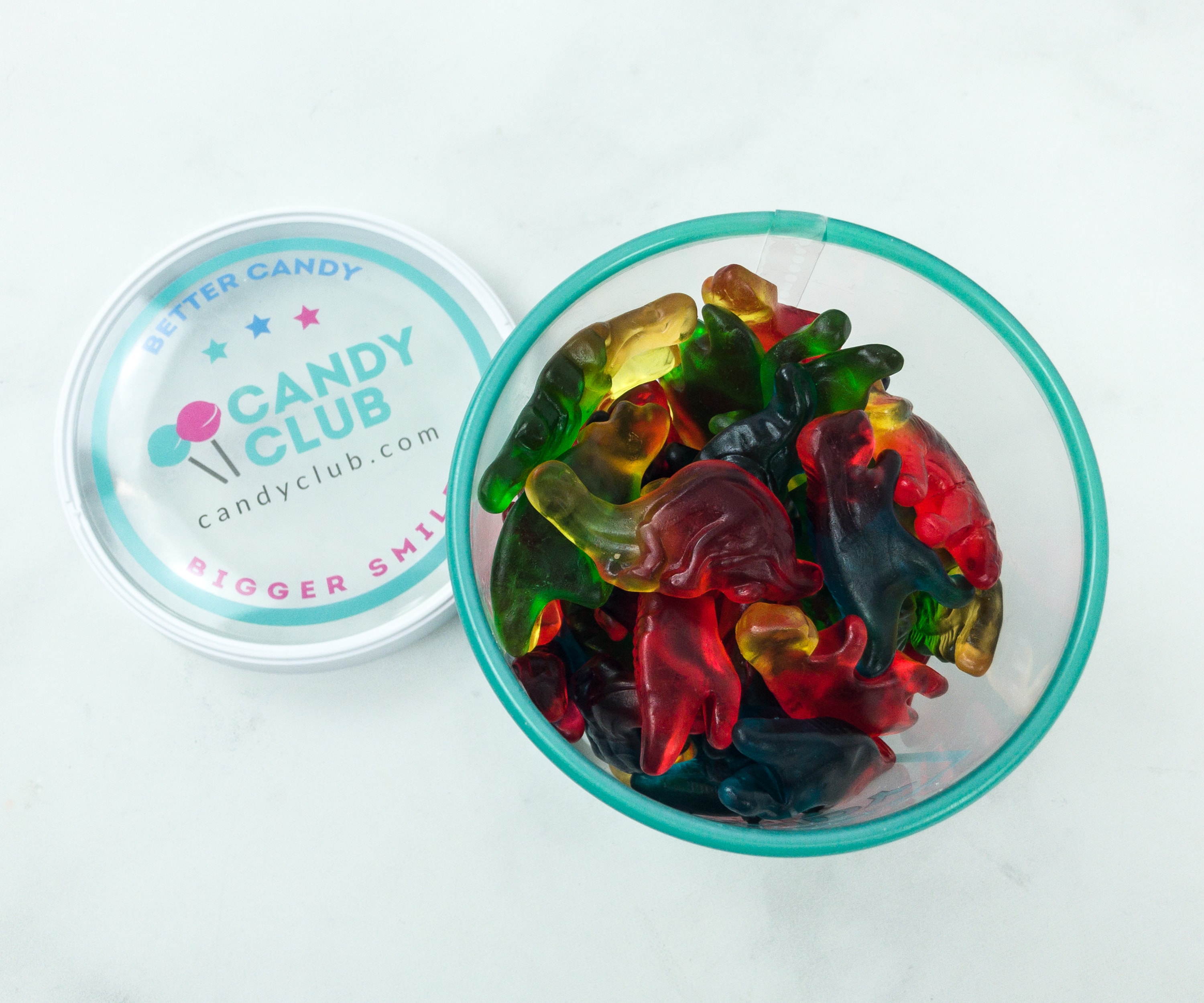 Haribo® Gummy Dinosaurs. You can never too old to enjoy some yummy treats! This jar of gummy dinosaurs is just fun to eat. Each piece is soft, chewy, and fresh!
There are different types of gummy dinosaurs in this pack. We got some T-rex, stegosaurus, triceratops, and even brontosaurus. They come in fruit flavors such as banana, melon, black currant, mango, and strawberry.
Gerrit's® Pink Beagles. Pink beagles, anyone? This jar is packed to the brim with pink beagle-shaped gummy candies.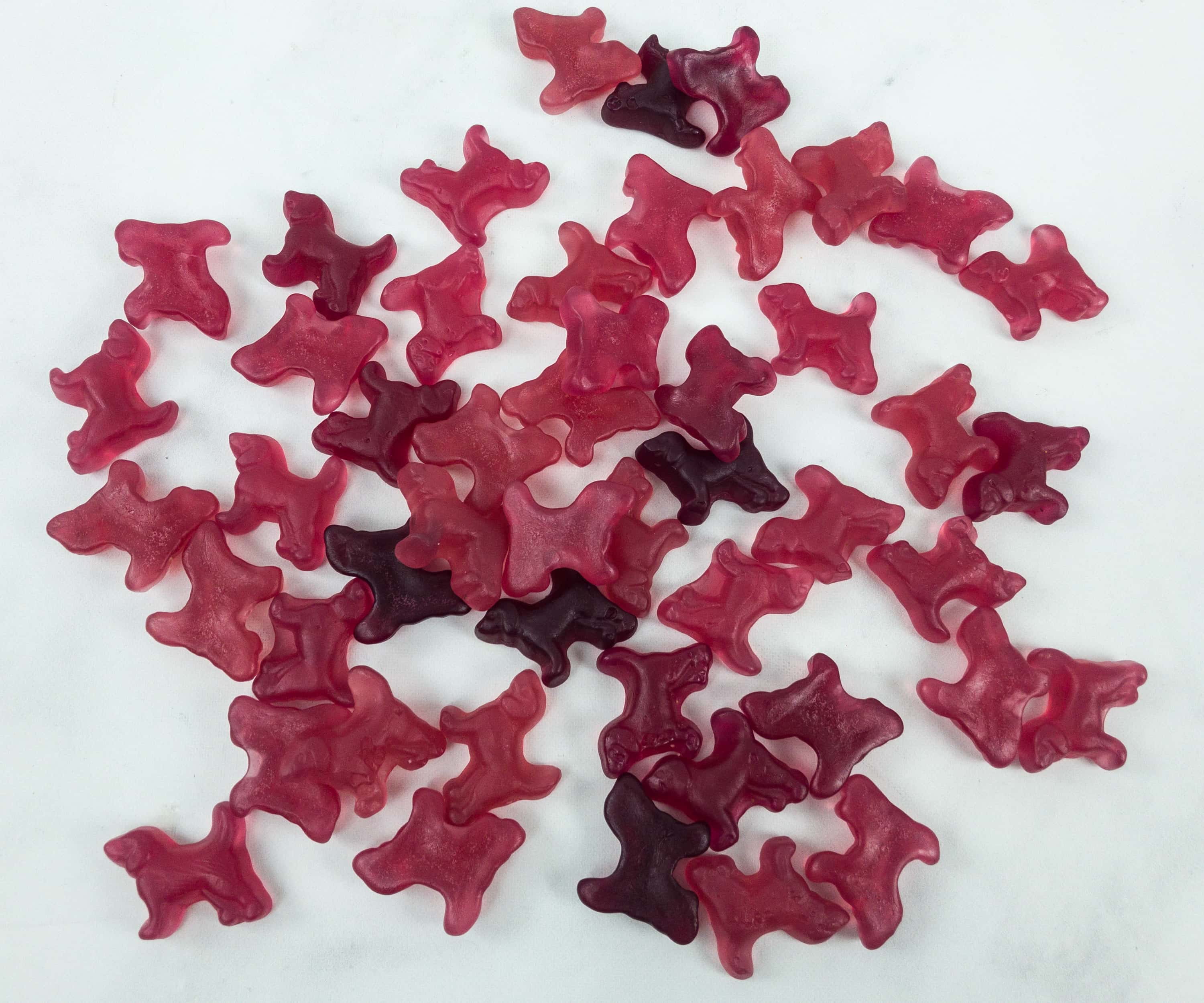 They're all super chewy! They're less sweet than the dinosaur gummies, but both are really delicious and high-quality. These have some sort of dark berry flavor, and were interesting.
Dorval® Sour Power® Mango Belts. I love mango and sour candies, so getting them in one treat is a real treat for me.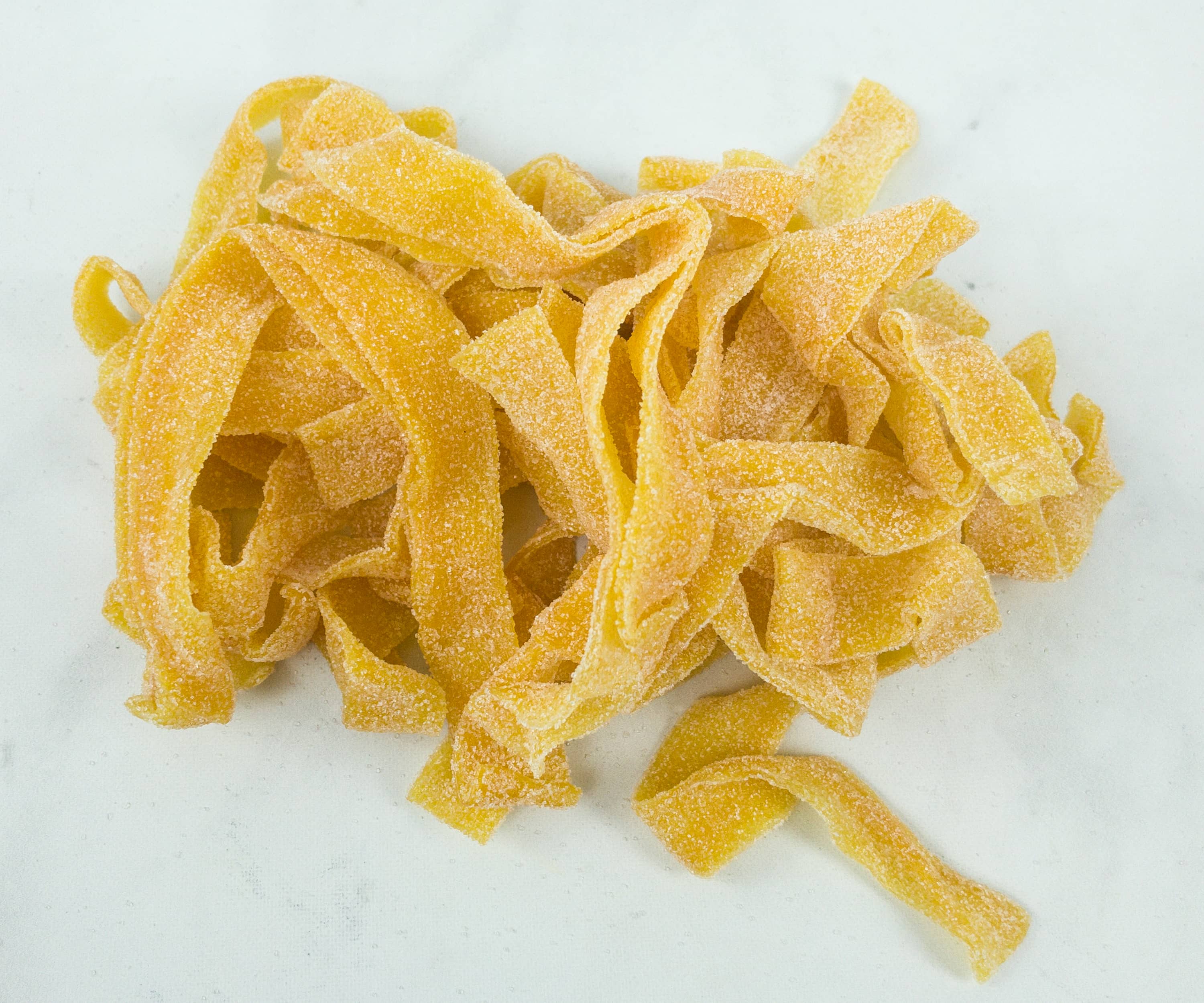 It tastes so tropical, with a nice balance of tangy and sweet. Each belt is soft and chewy too.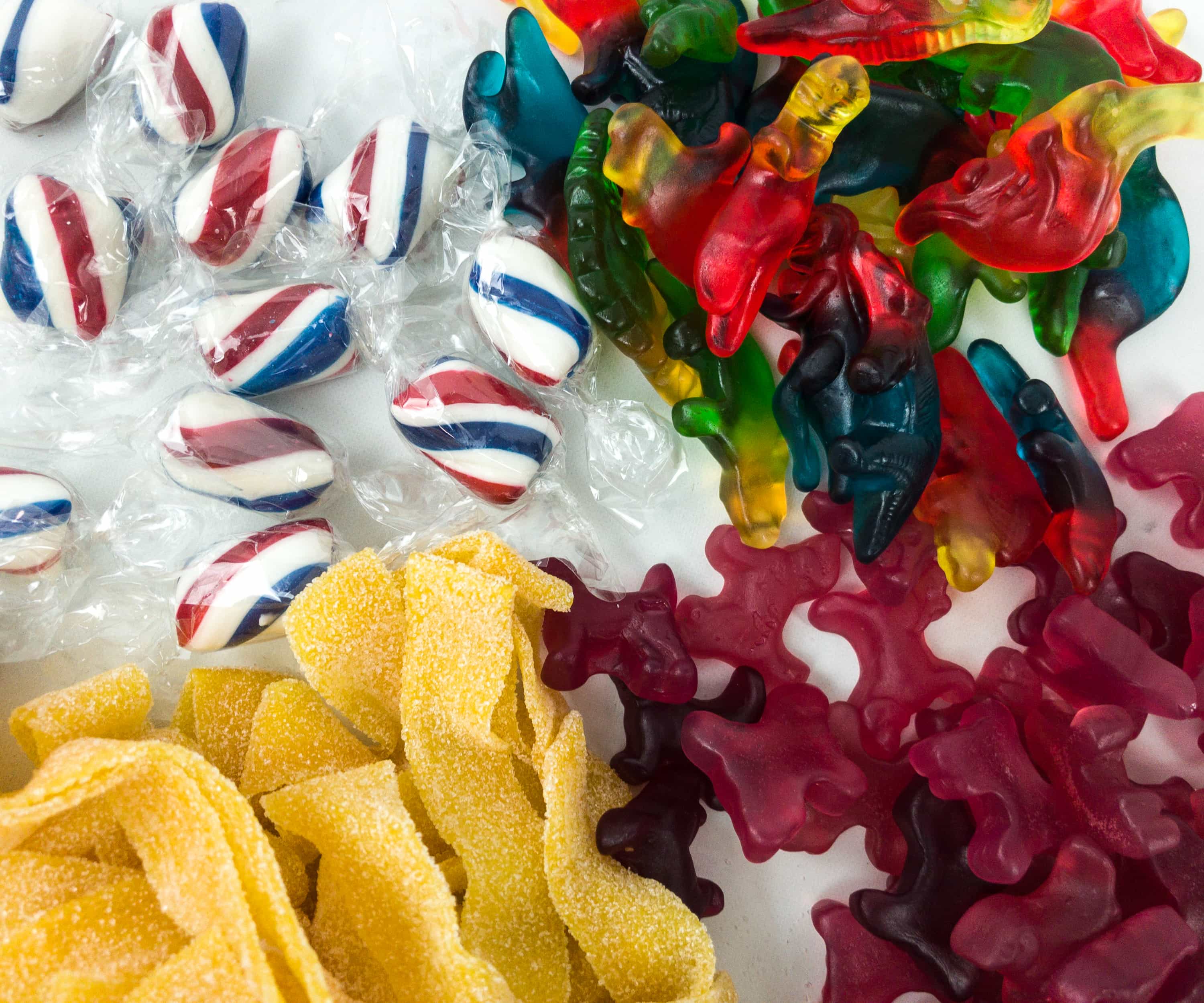 All these amazing treats are mine for this month! From the colors to the textures, they're all good!
Candy Club has delivered some of my favorite candies for this month. What I love about the gummies is that they come in different flavors like mango, melon, banana, strawberry, and even black currant. It's hard to resist the burst of flavors!  Anyone who loves mangoes like me would love the sour power mango belts. Fortunately they're sour enough that we didn't eat the entire can at once.
Have you tried Candy Club? Are you thinking about trying the new version?