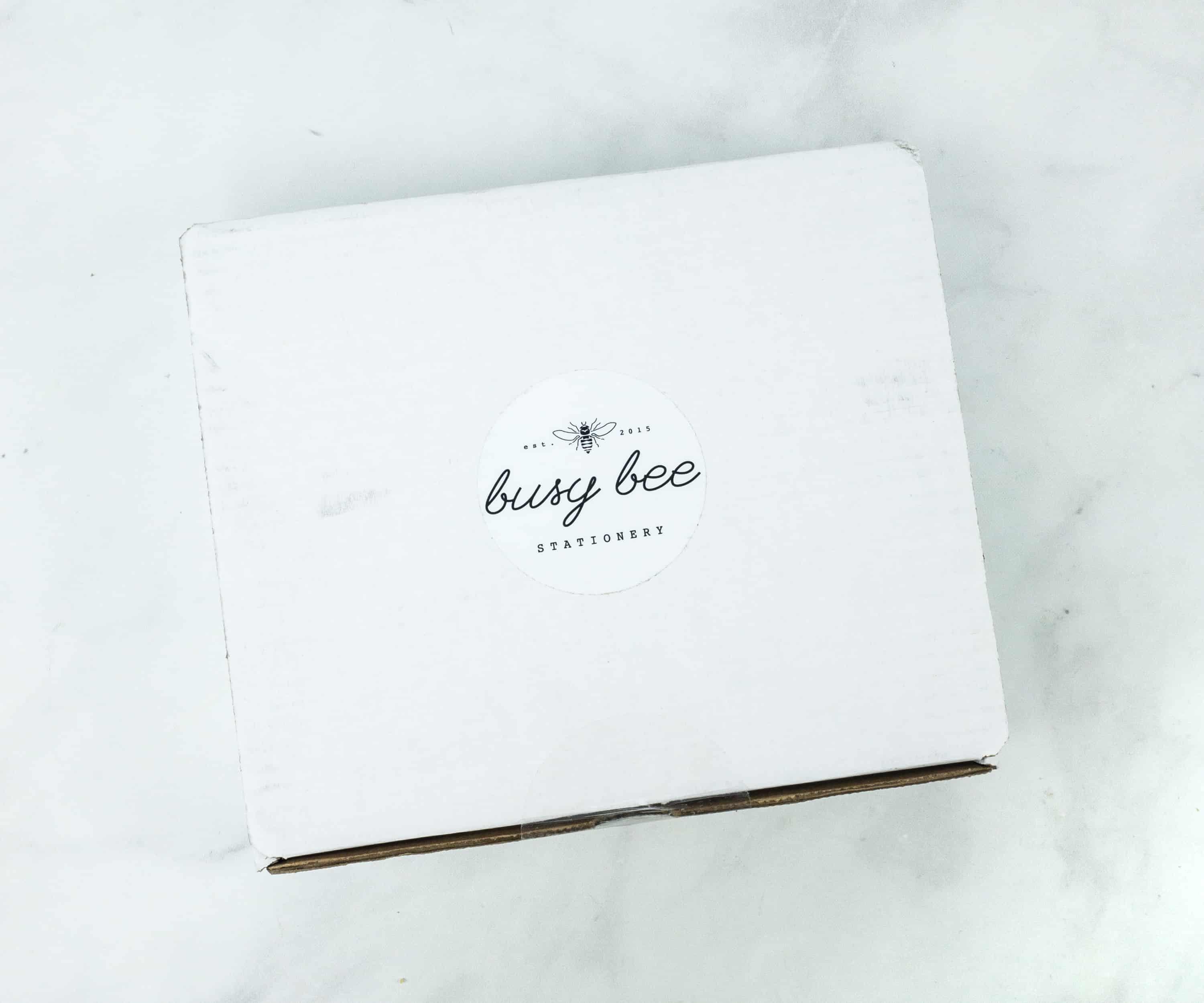 Busy Bee Stationery is a monthly stationery subscription that will bring you items that inspire creativity and help you with everyday note-taking, planning, journaling, and letter writing. For $39.90 per month, you will receive 5 to 10 items built around a theme, season, or a specific project. Items can be things like pens, stickers, a notebook, washi tape, stamps, and more!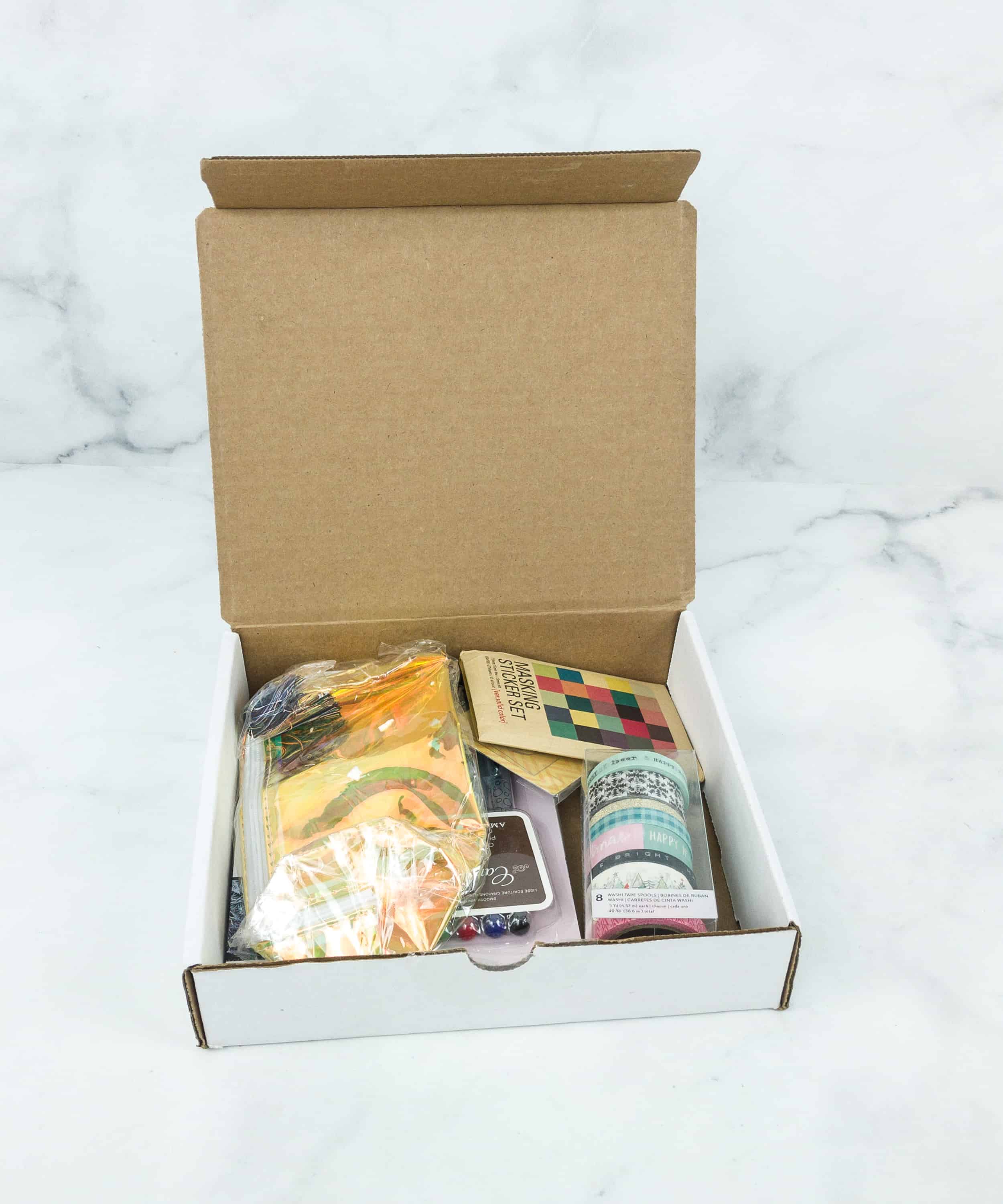 Everything came in retail plastic bags but we remove them for photography purposes.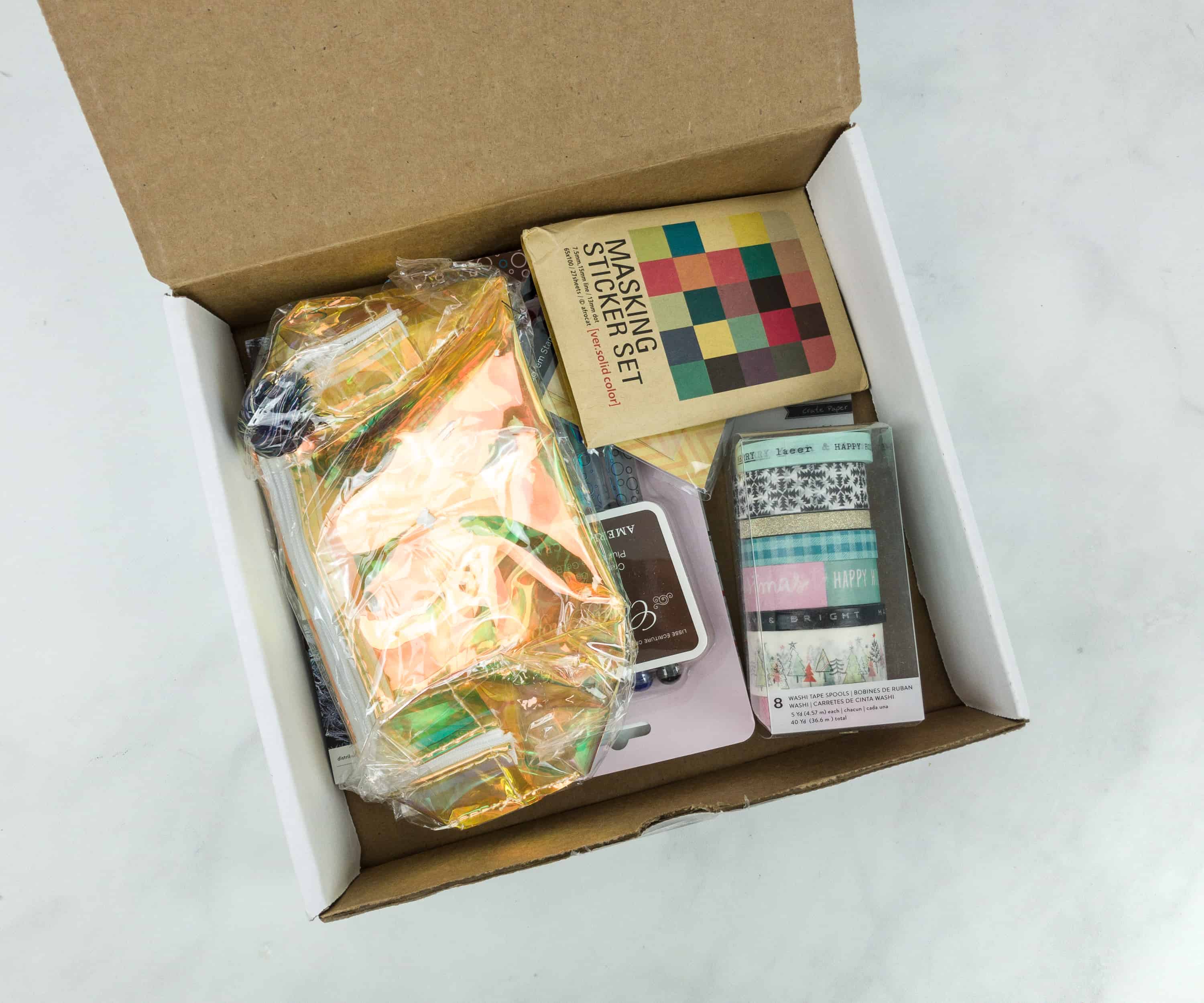 The box is filled with colorful stuff!
Included in the box is an info card.
The theme for December is Winter Wonderland!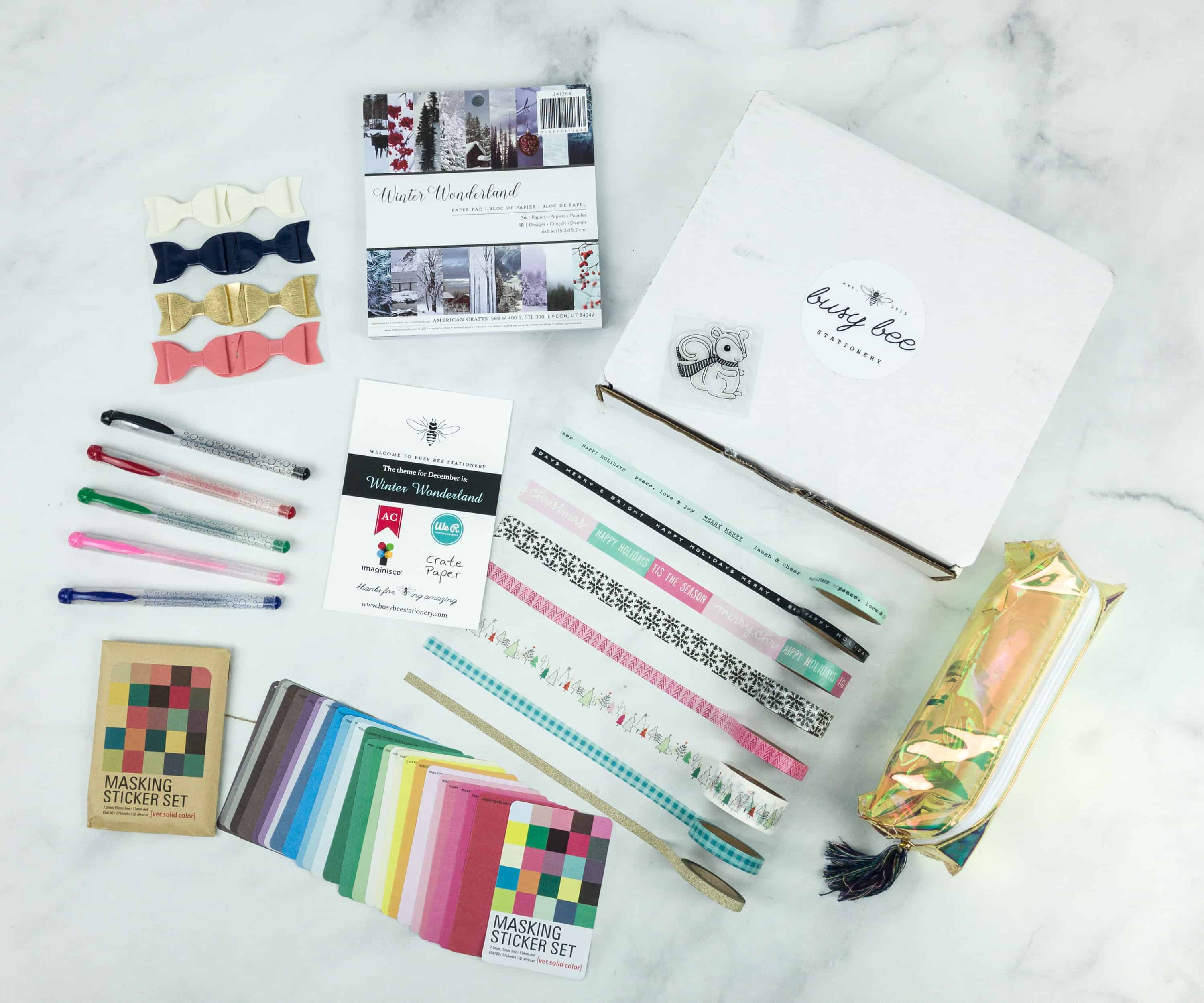 Everything in the box!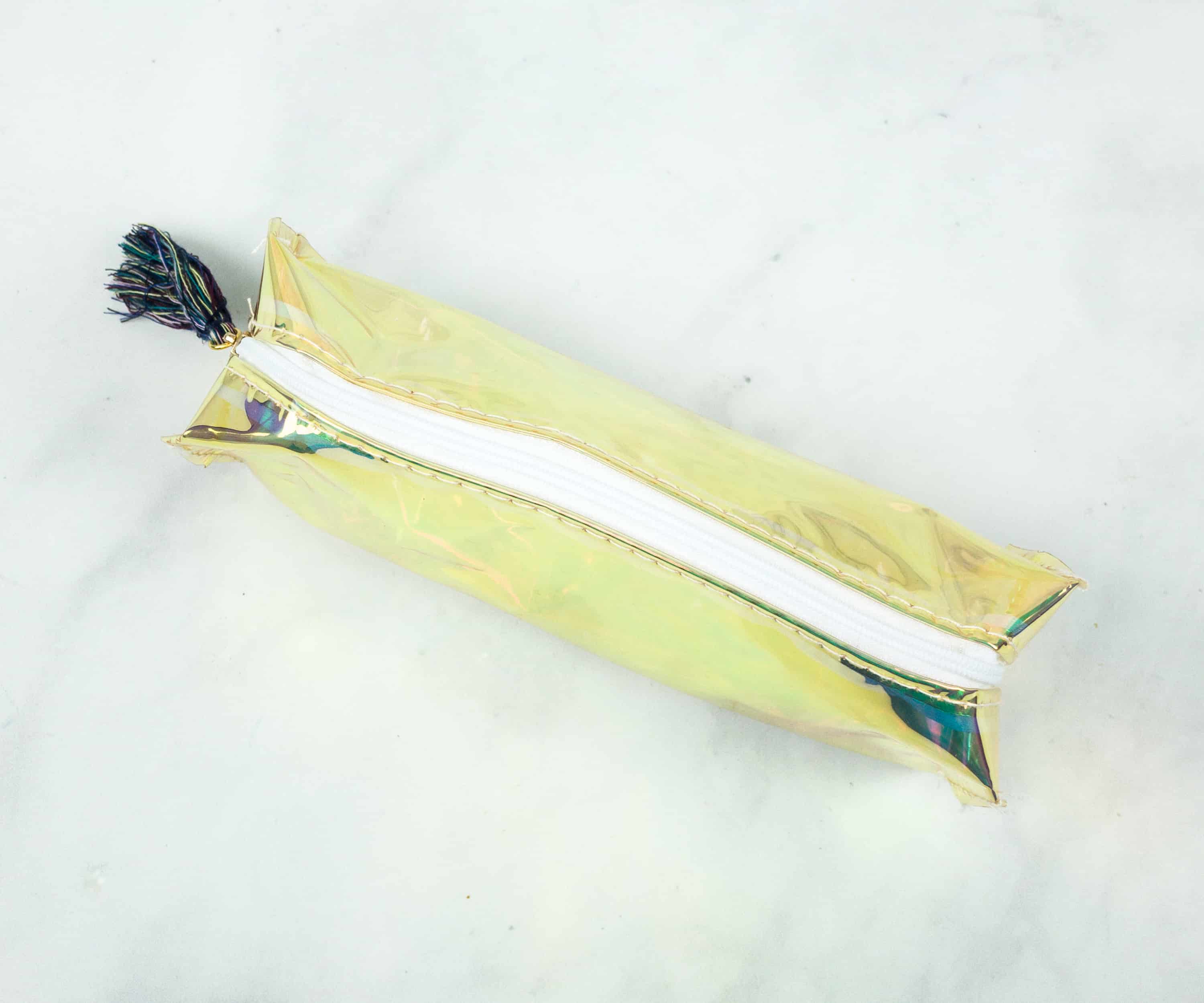 Hologram Pouch. The pouch features a holographic design. It can fit several pens and other stationery items.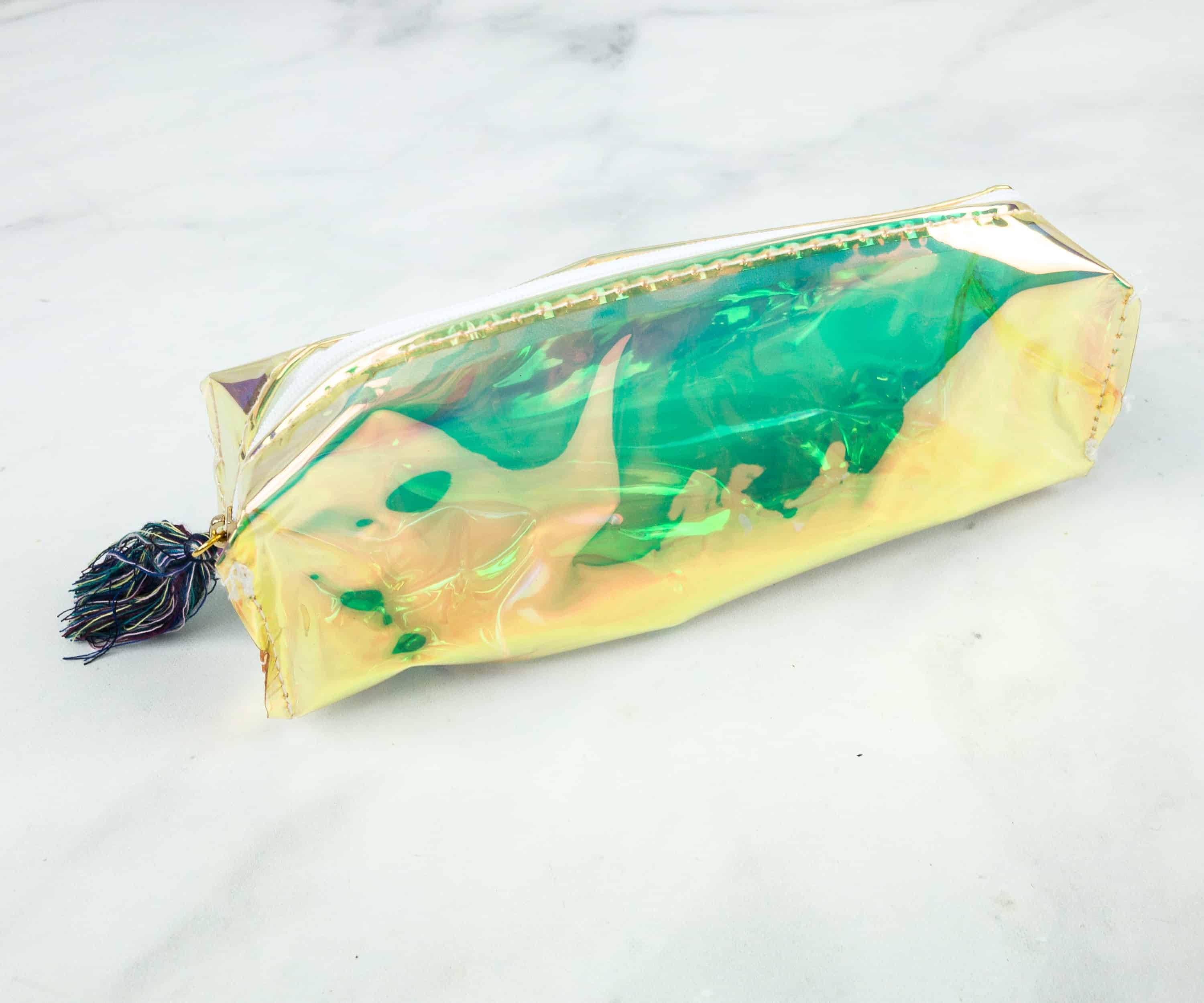 I love the fancy style and the reflective effect of this pouch. Also, it's easy to bring wherever I go!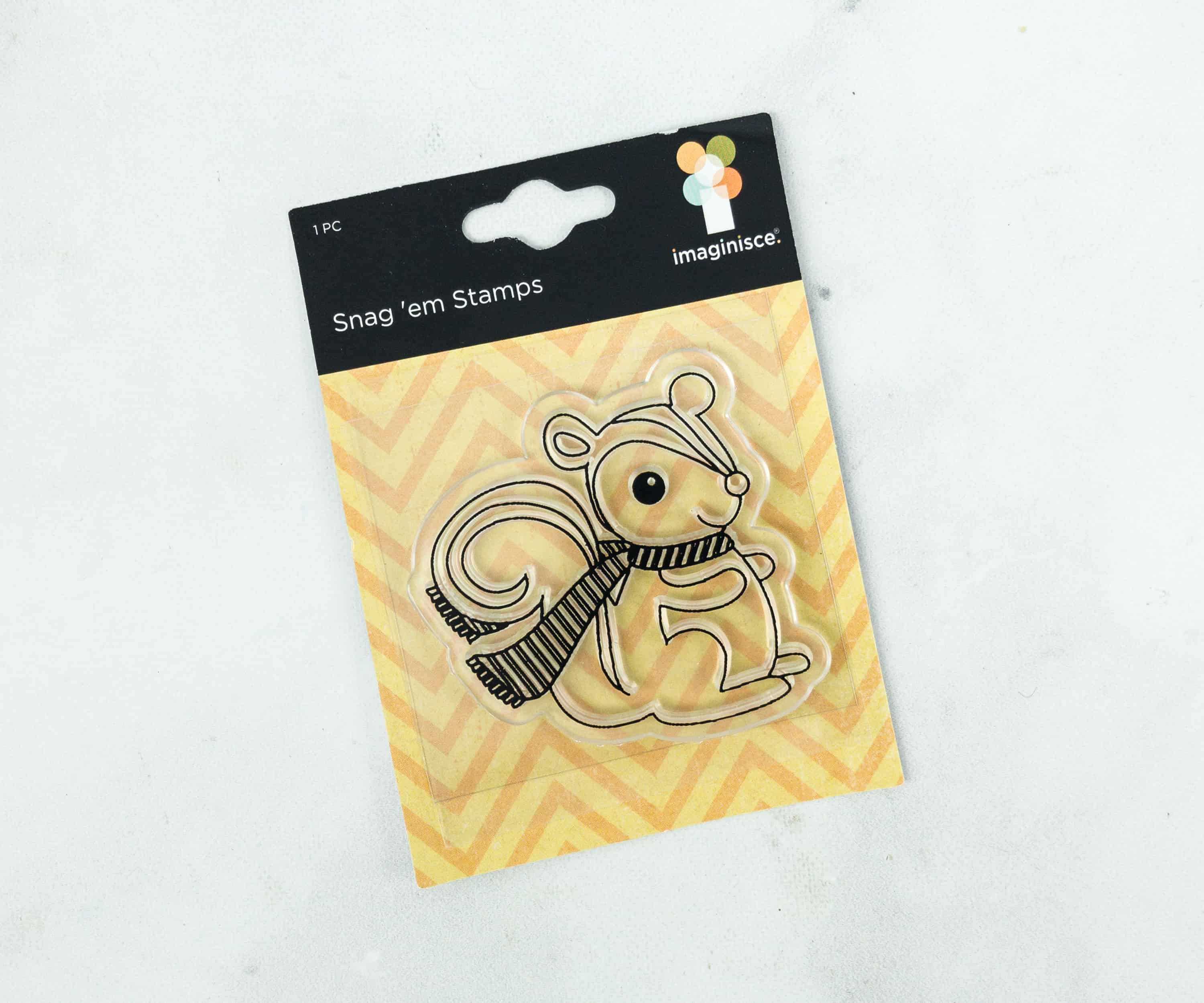 Imaginisce Snag 'em Stamps. The stamp features an adorable squirrel with a scarf. How cute!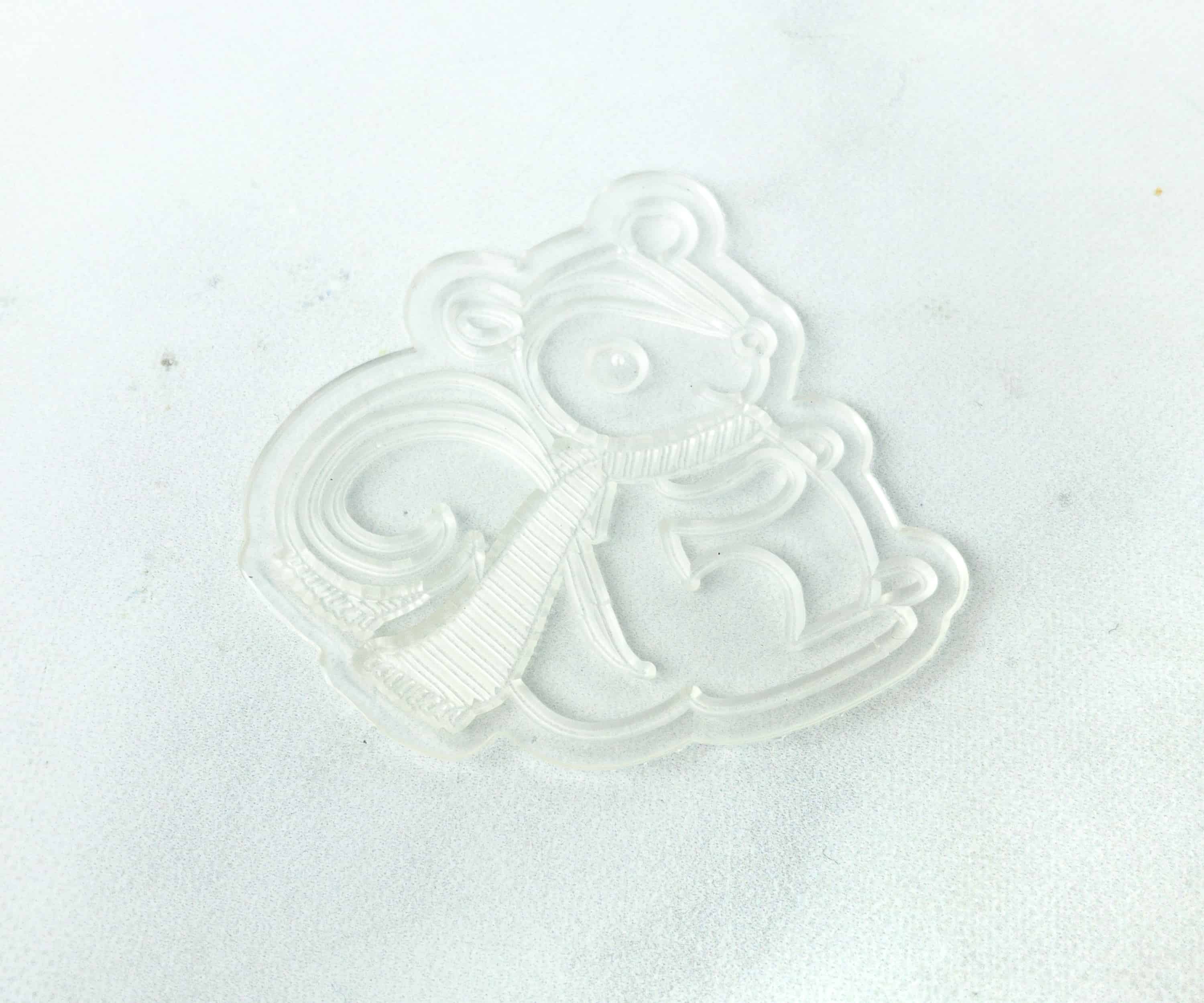 The details are spot on. These can be used to decorate cards or make personalized letters. You can use different colored inks too if you like.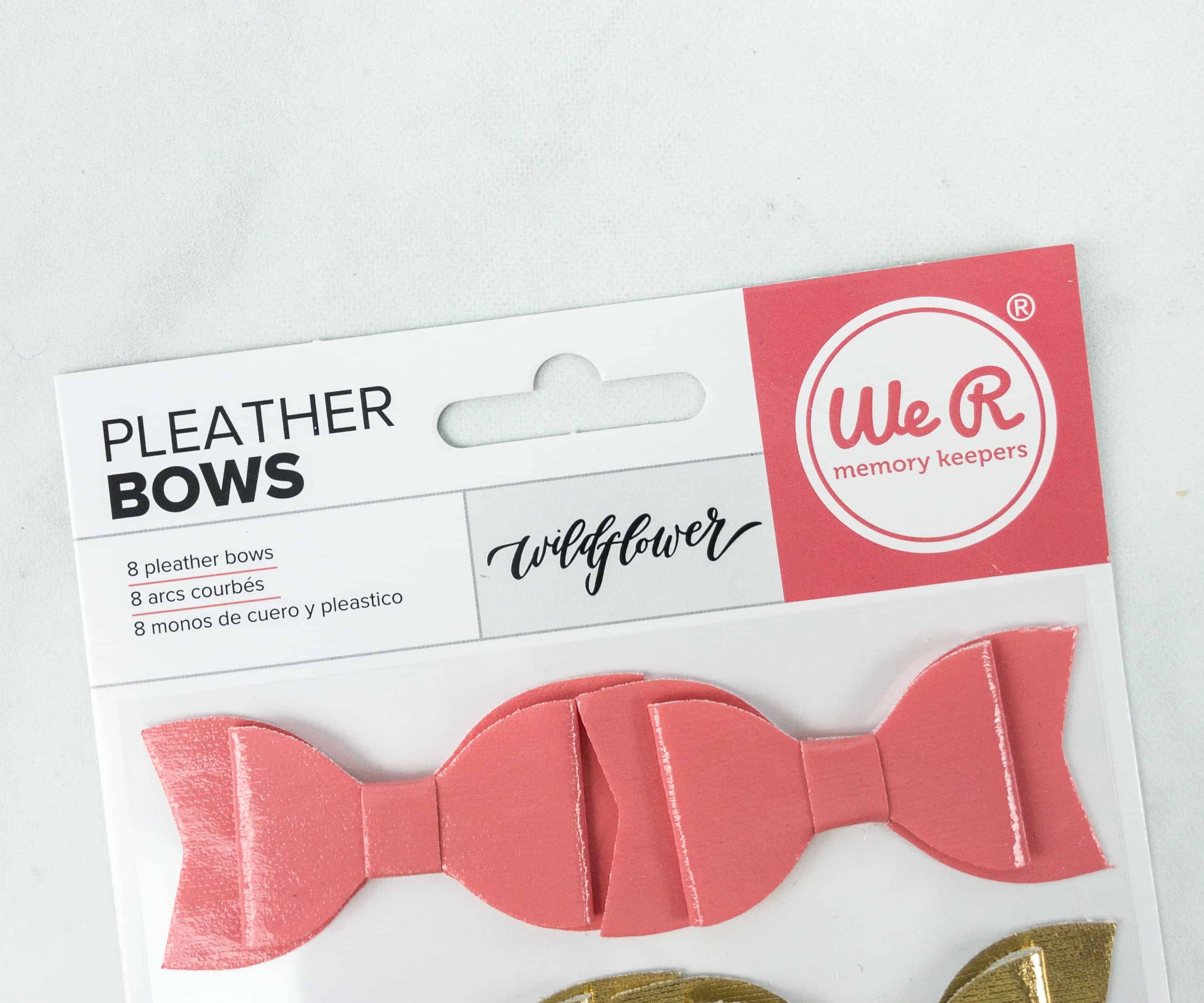 We R Memory Keepers Pleather Bows. I also got this pack of pleather bows which are perfect for decorating scrapbooks and journals.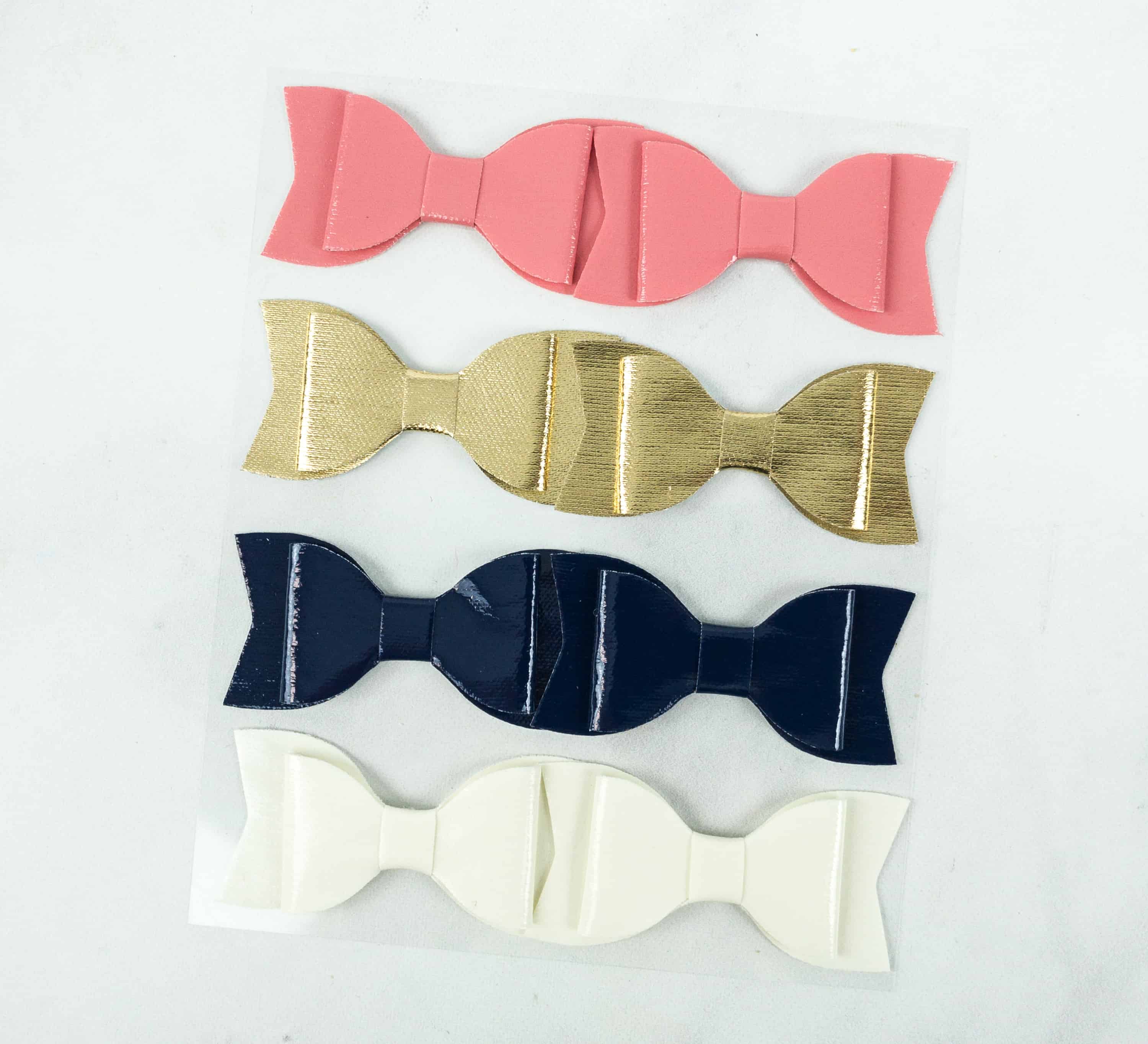 There are two ribbons for each color: pink, gold, black, and white.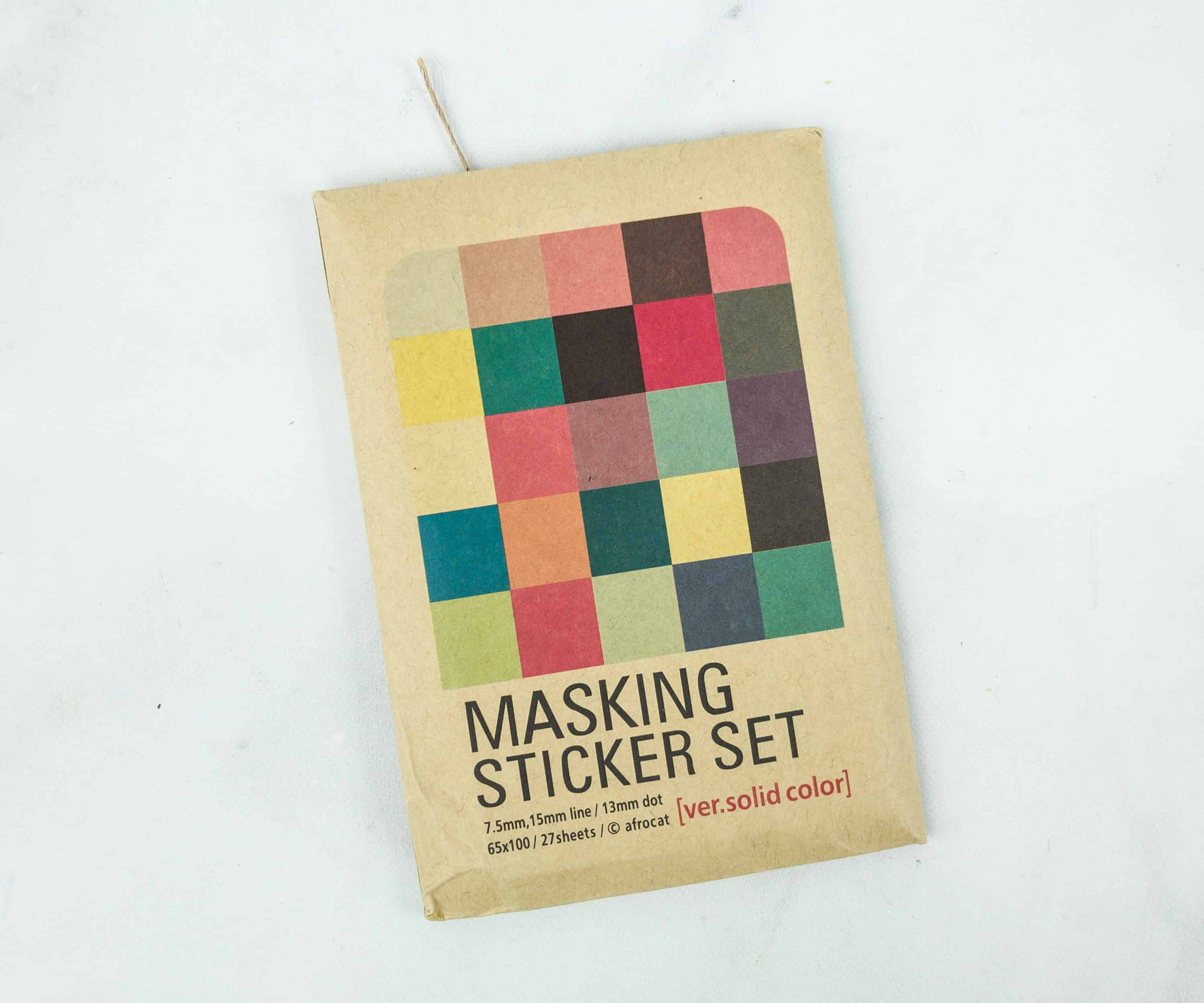 Masking Sticker Set. The sticker set arrived in its own envelope.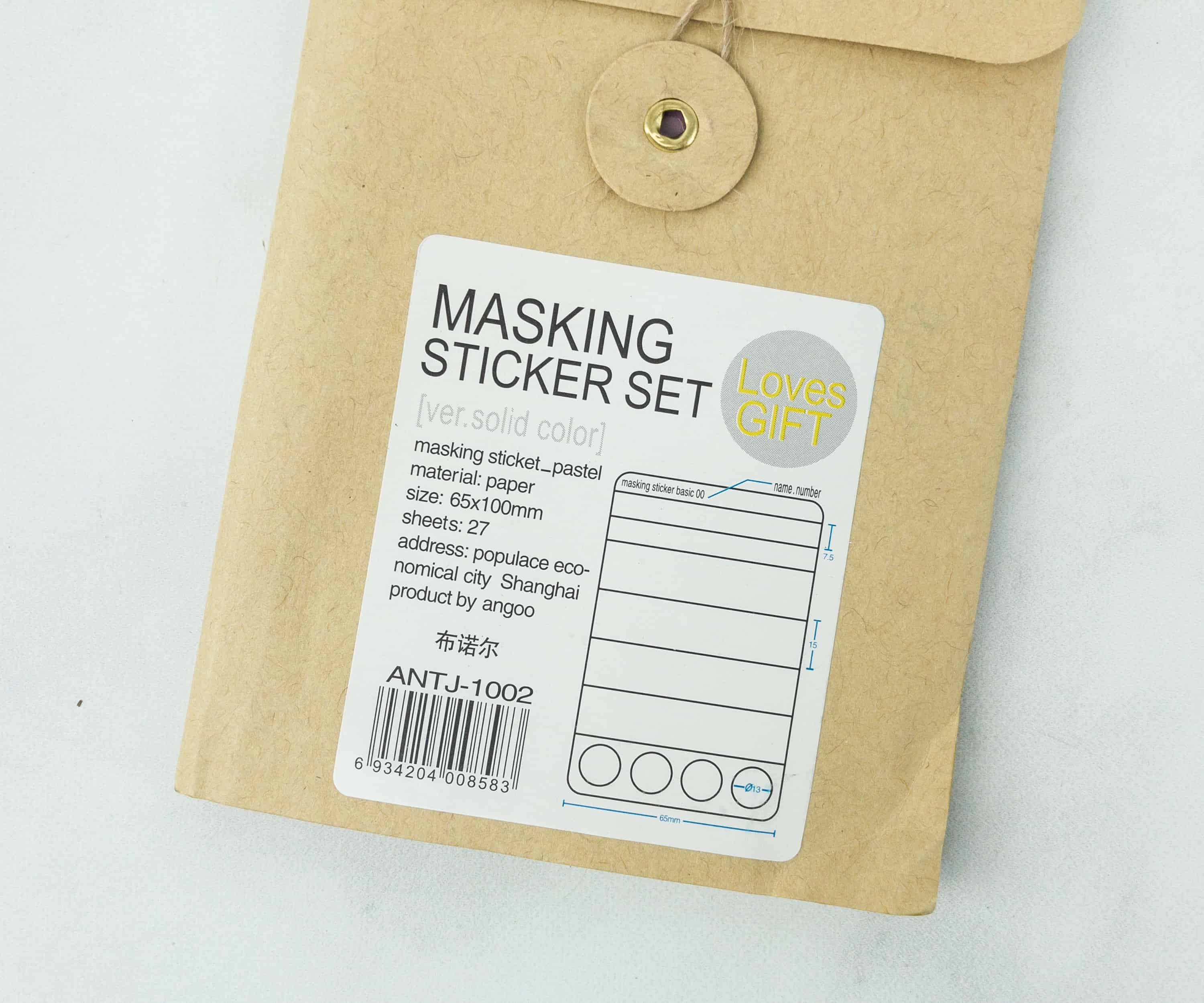 It comes with 27 sheets of masking stickers at 65x100mm.
The sticker sheets come in various colors! They are the perfect add-ons to any planner or journal. You can cut them into any shape you need!
Winter Wonderland Paper Pad. It's a paper pad in a Winter Wonderland theme. There are 36 sheets in this pad with 18 designs which, I am sure, will look pretty to write on based on the photos on the cover.
It's a winter wonderland indeed! The snow-covered trees and mountains give that dreamy vibe. I love it!
Snow-covered red blooms are quite striking to look at. I can't imagine writing on this pad because it is just too pretty!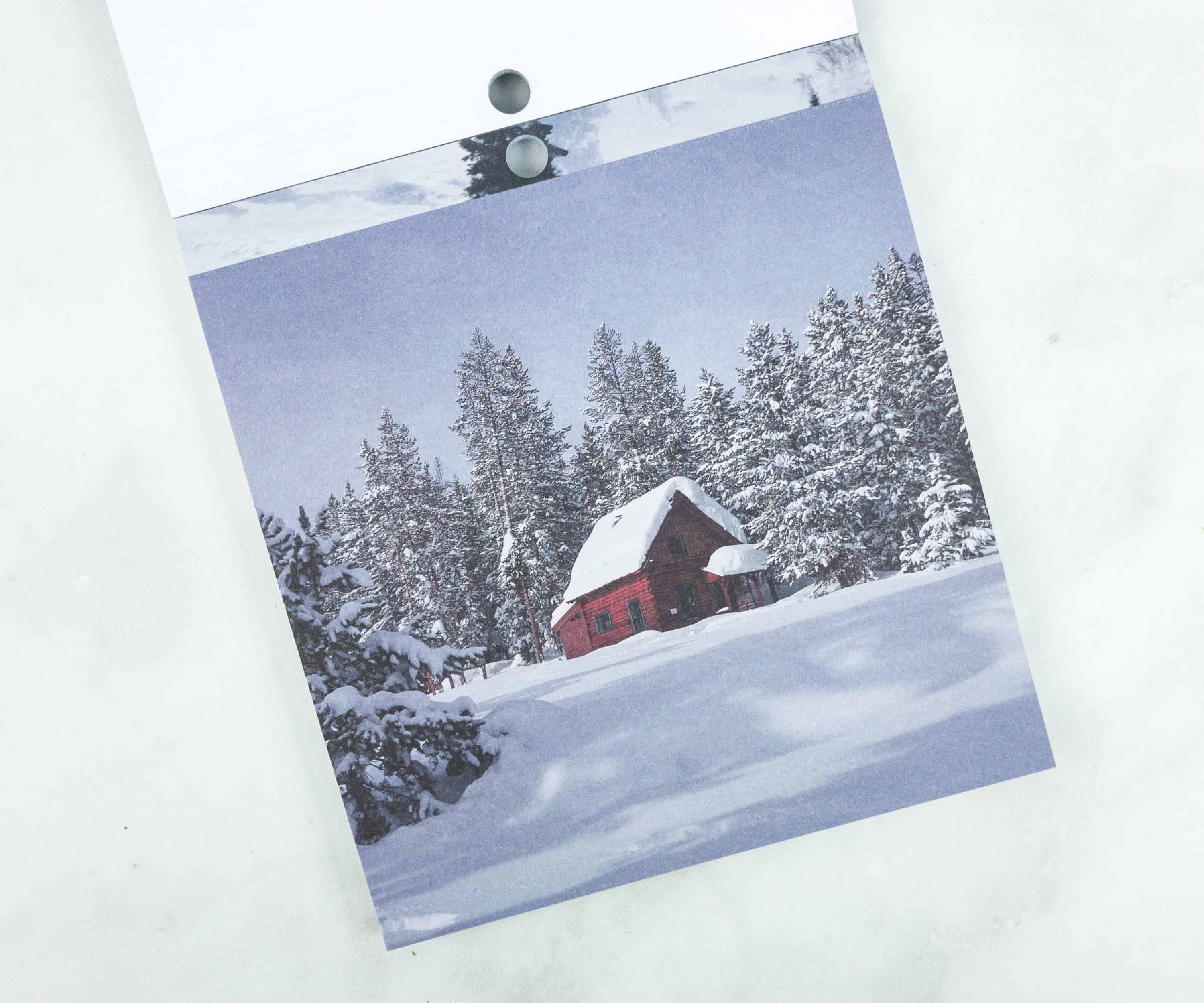 How about this quaint wooden cabin in the middle of a snow-covered land? It feels like it's calling to me to have a cup of hot cocoa in front of the fireplace.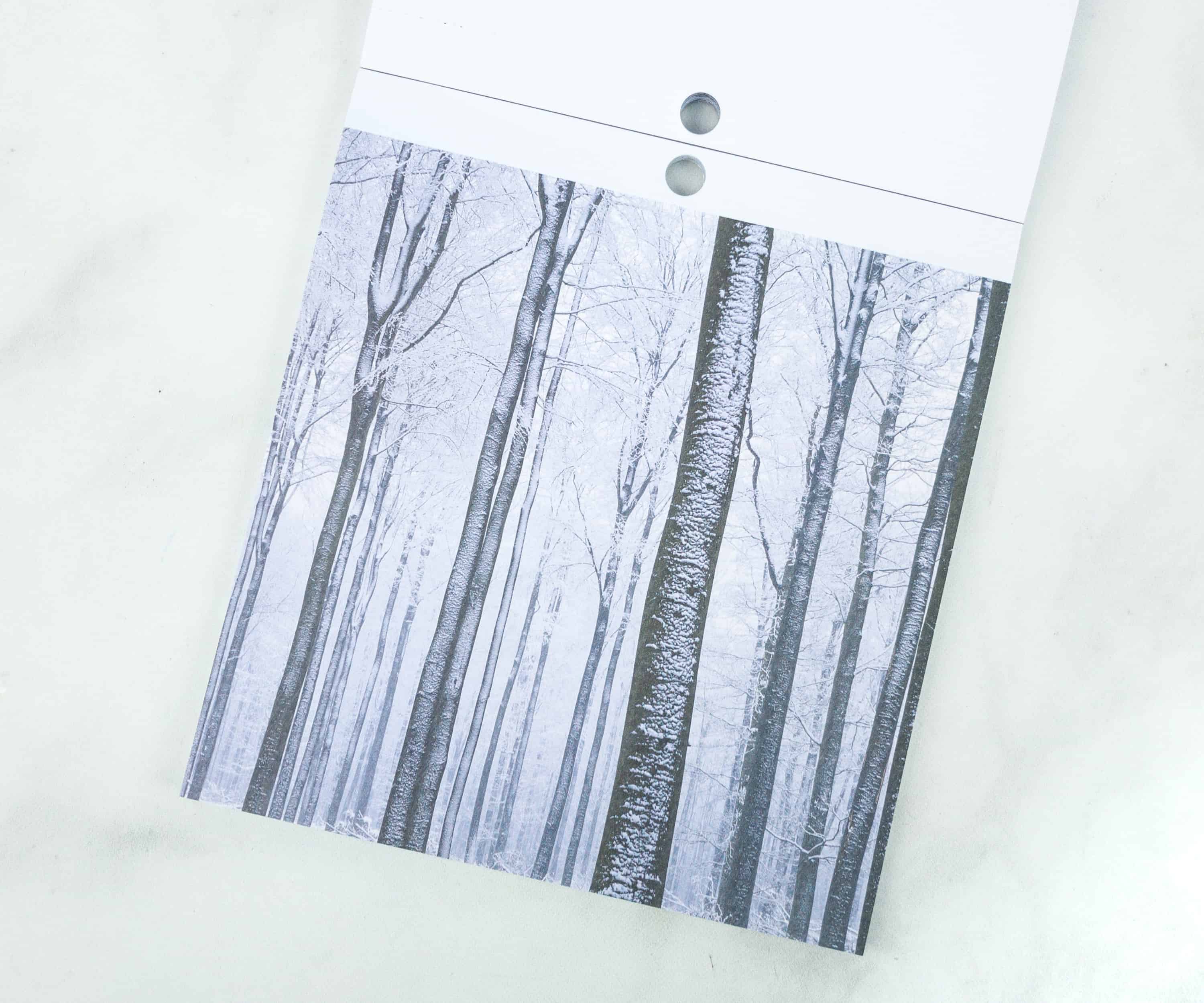 What I love about winter the most is looking at the bare trees covered in white. There is something so ephemeral and mystical about them. I am glad that this shot was included in this pad.
I used this pad to write notes gifting subscriptions for the holidays. They were so thick and premium, I couldn't resist using them for my gift announcements!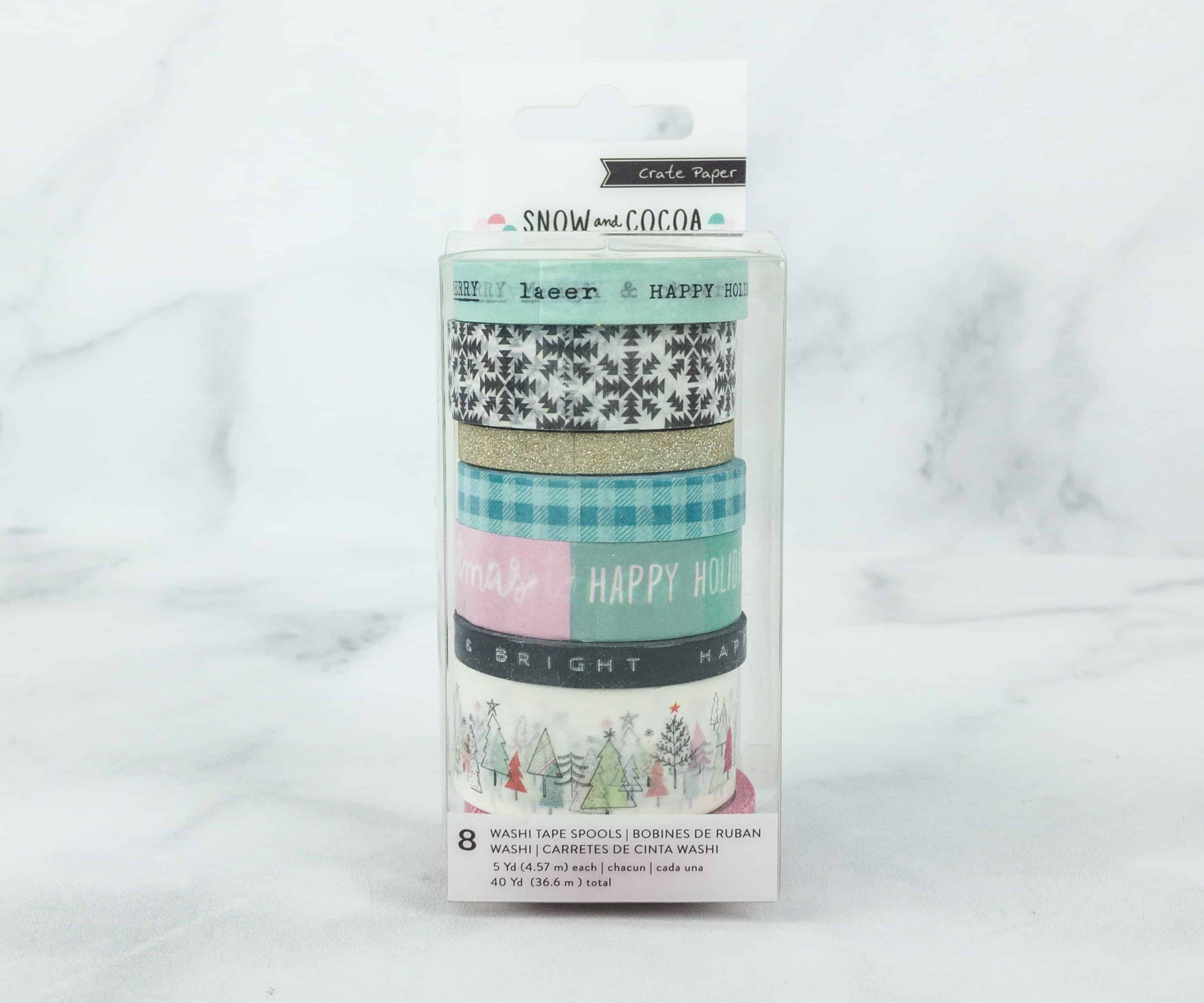 Crate Paper Snow & Cocoa Washi Tape ($7.87) Hello, washi tapes! Yes, I am a sucker for washi tapes and I love this pack because it is holiday themed.
There are 8 rolls of washi tapes in the pack.
Aside from the varying patterns and featured text, the tapes vary in thickness too.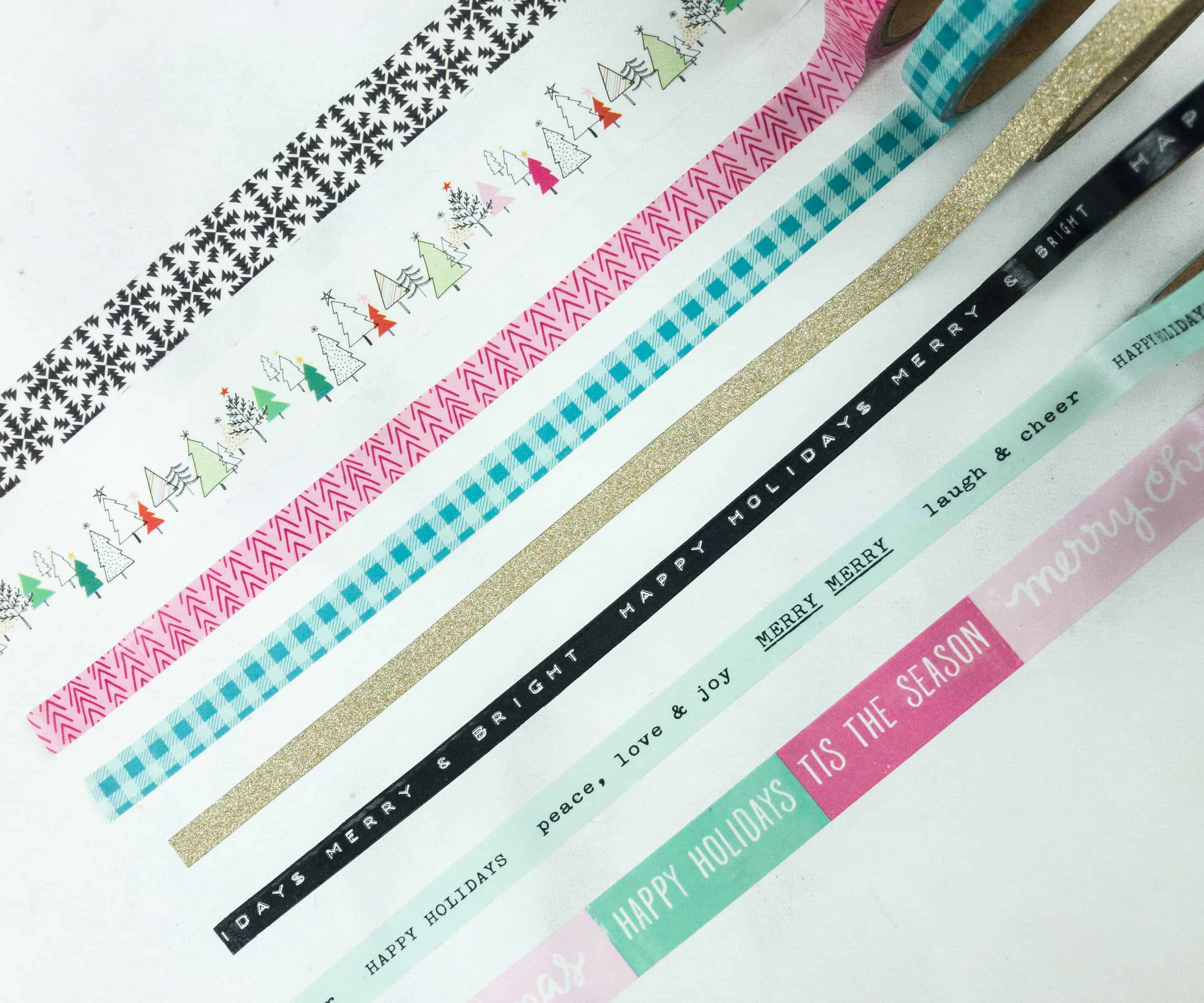 These washi tapes stick pretty well. They can be used for wrapping gifts, for decorating journals or planners, and even for making holiday cards.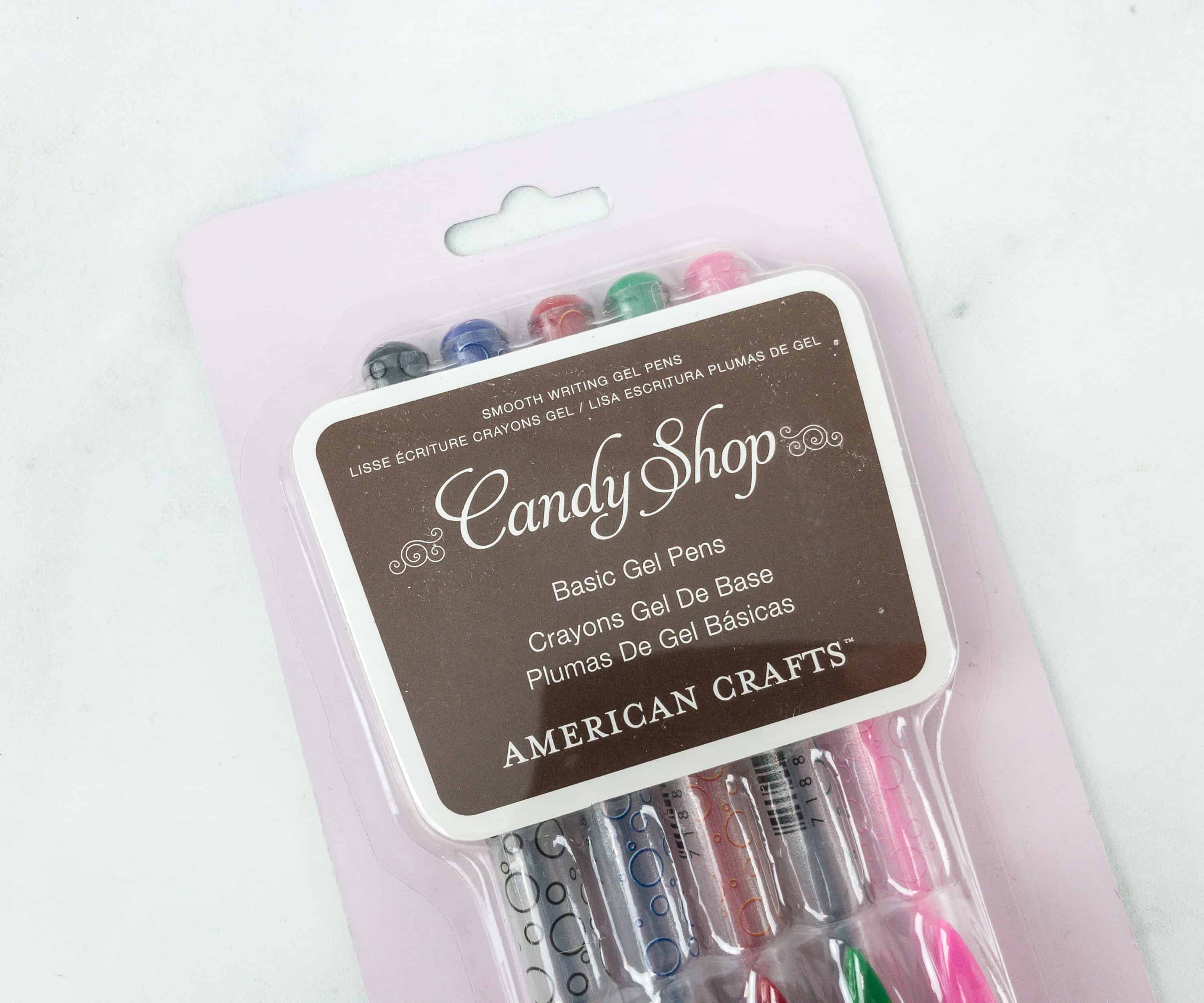 American Crafts Candy Shop Gel Pens ($8.99) To complete the box, I got a set of basic gel pens!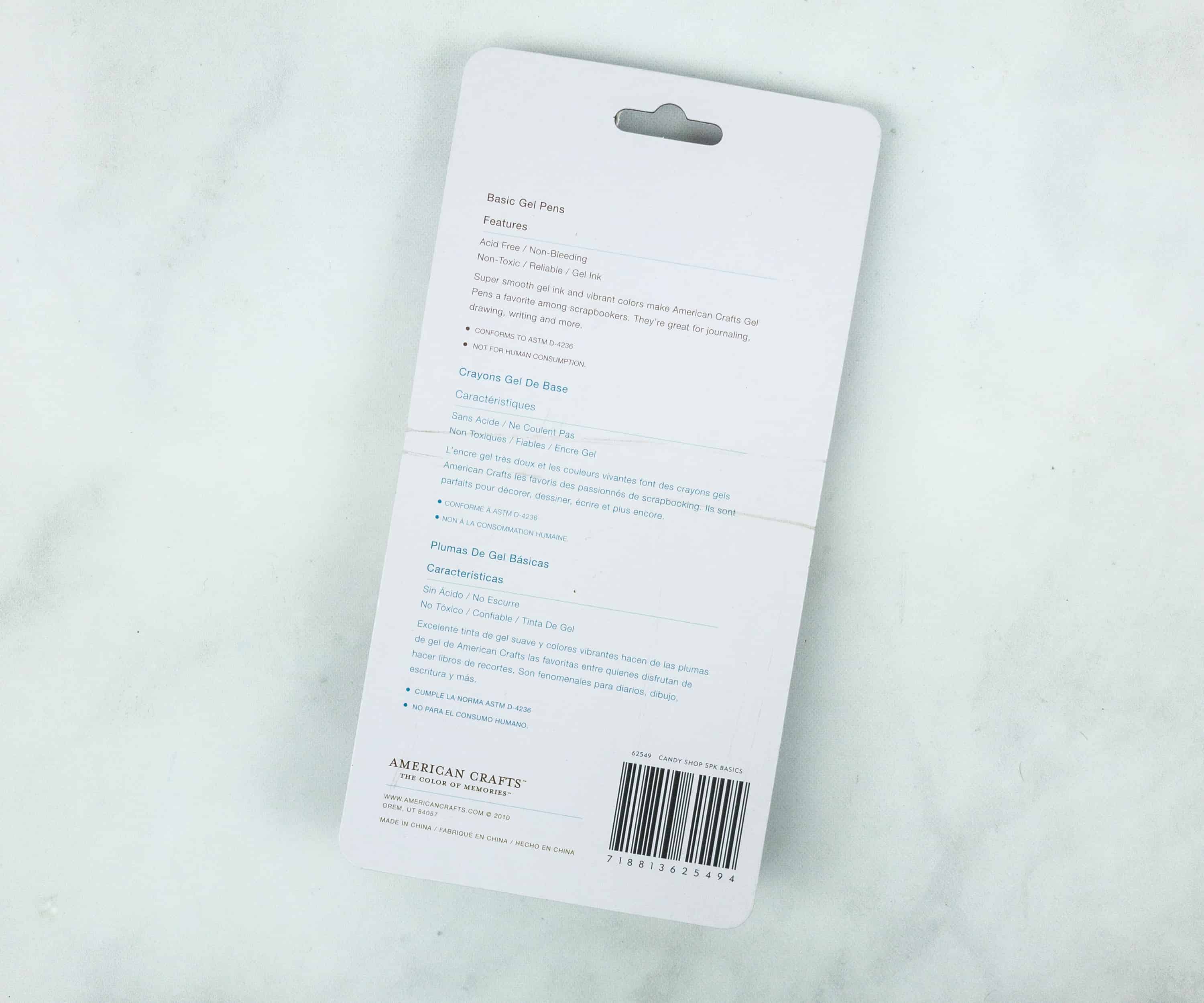 The pens are non-toxic and acid-free. They are perfect for writing on cards, and even for making illustrations and such.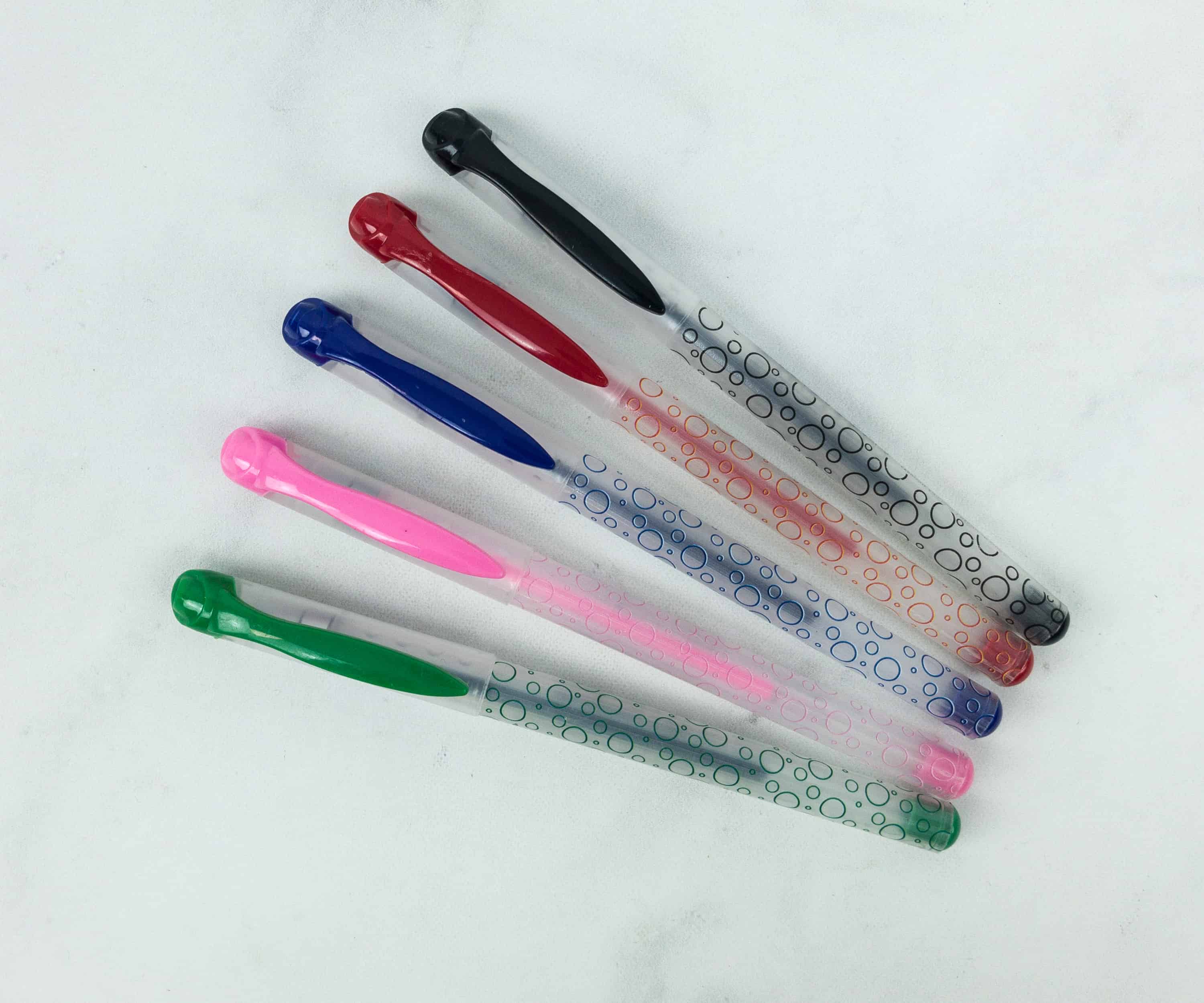 There are five colors in this pack: green, pink, blue, red, and black. Basic colors, yes, but I am sure that they will be worth incorporating in my crafts and letters.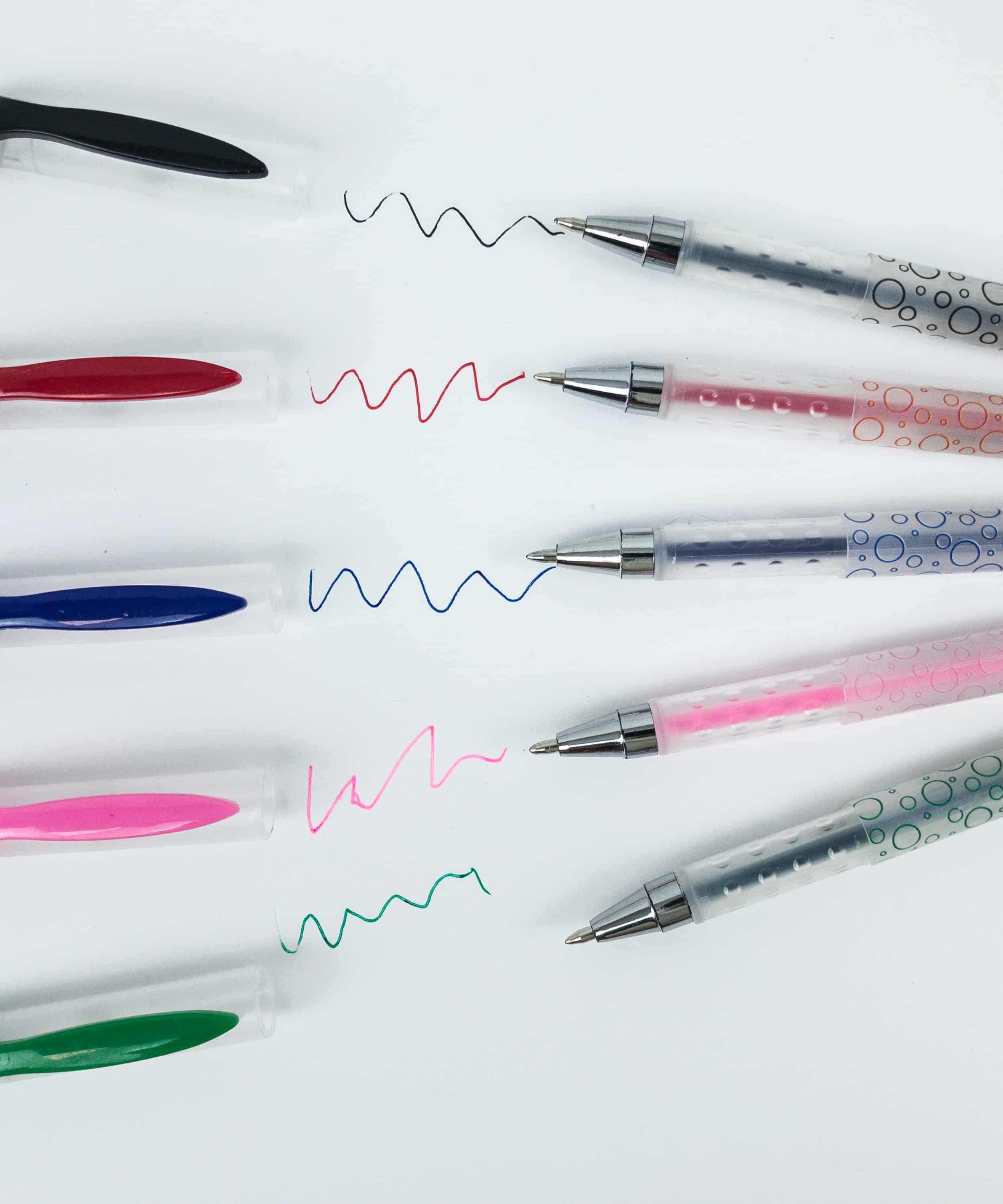 I like the fact that there is no smudging when using these pens.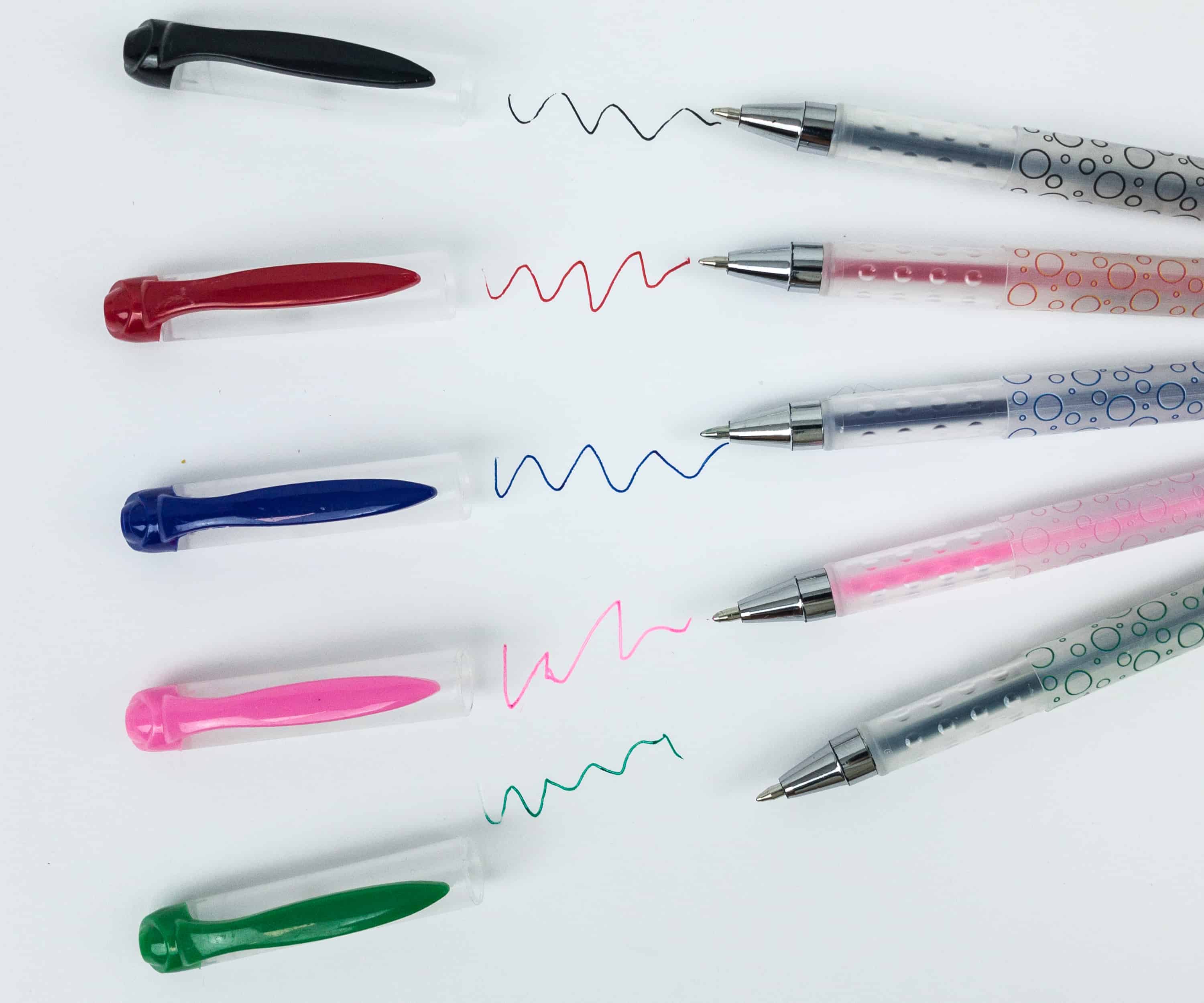 It's easy to write with these pens because they come with a nice grip.
Busy Bee's December collection is quite festive! I like the hologram pouch because it's perfect for keeping my stationery supplies organized with the option to bring them with me wherever I go. The washi tape pack is where things got interesting for me because of the designs and styles that are holiday themed. The rest, like the pens and the masking stickers, are all usable and high-quality too. I can't wait to get crafty and use them all!
Have you tried Busy Bee Stationery? What did you think of this month's box?