BuddhiBox is a monthly box meant to enhance yoga practice and encourage healthy living. BuddhiBox is $34.95/month for a curated mix of 4-6 samples and full-size products. This is a great box for anyone that is new to yoga, dedicated yogis, or just someone who needs a lovely care package. Each month, a portion of their sales goes to supporting an amazing non-profit organization.
DEAL: Get $5 off your first box Use coupon code HELLOSUB.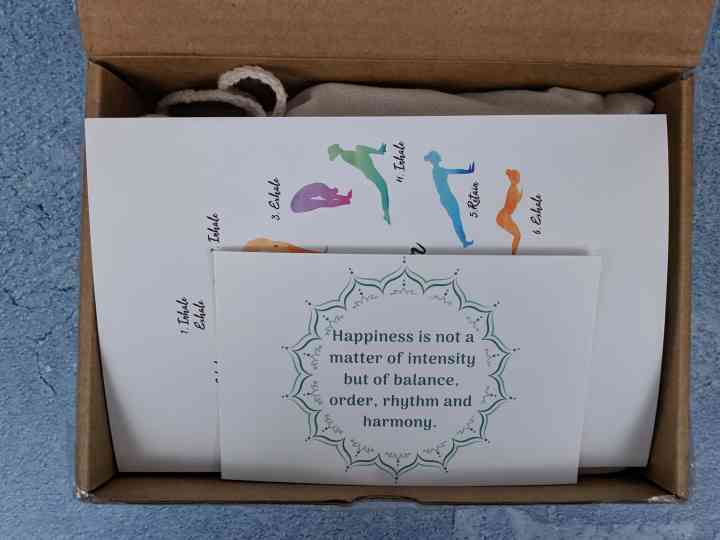 All the items are nicely packed inside a drawstring canvas bag with a different saying/quote printed on it every month.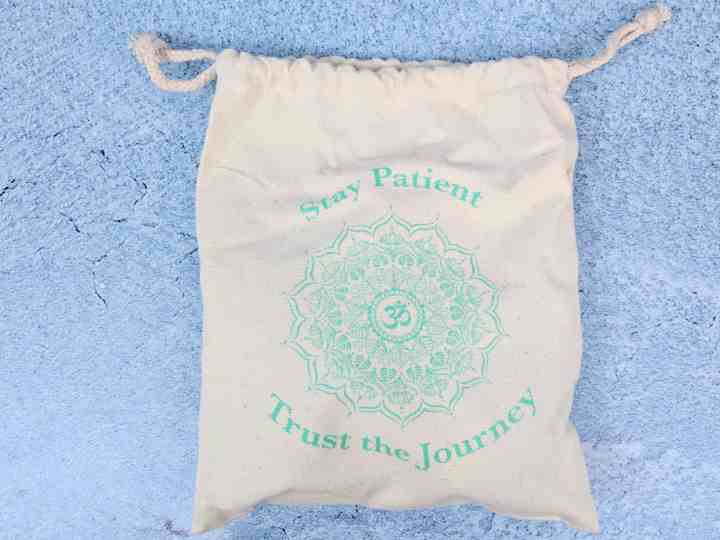 I reuse these bag to carry my small personal items in my suitcase or gym bag (tissue, lipsticks, deodorant, a brush, etc.).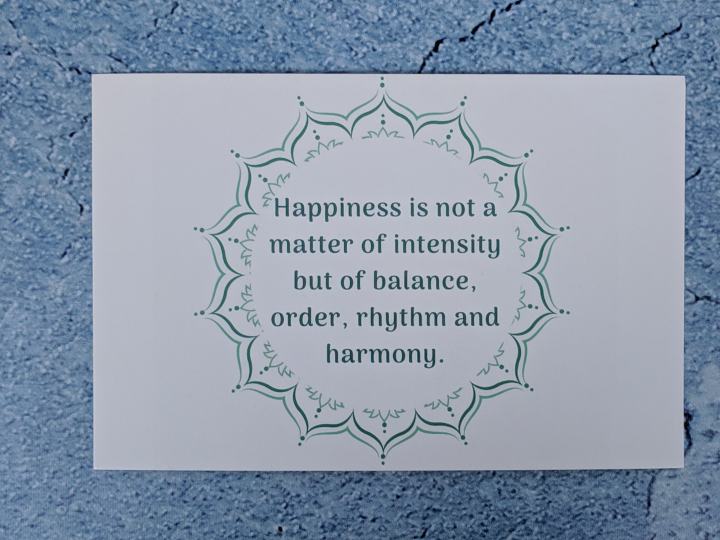 The first card has a quote/intention/affirmation inside a green mandala.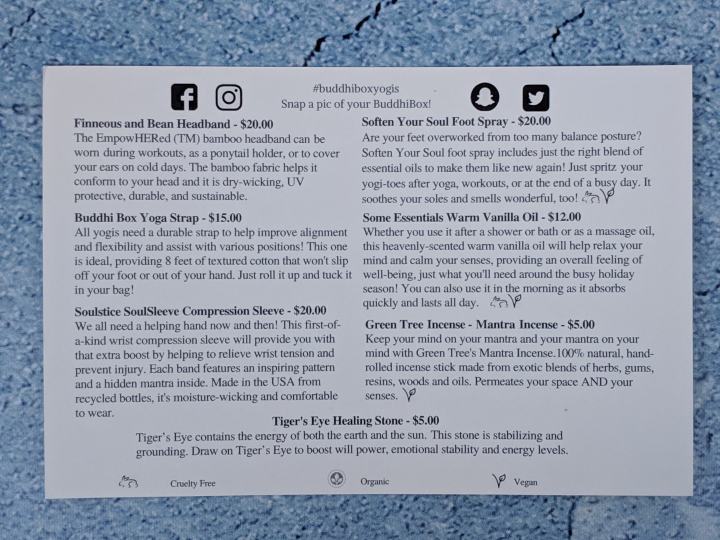 The list of items is on the reverse side. Everything is nicely explained with information on the cruelty-free, organic, and vegan status of each.
Instead of a Pose of the Month, we received this lovely Sun Salutation Sequence card with the breathing pattern as well.

Everything in the canvas bag is package as to prevent any leaks or breakage. Lots of nice goodies!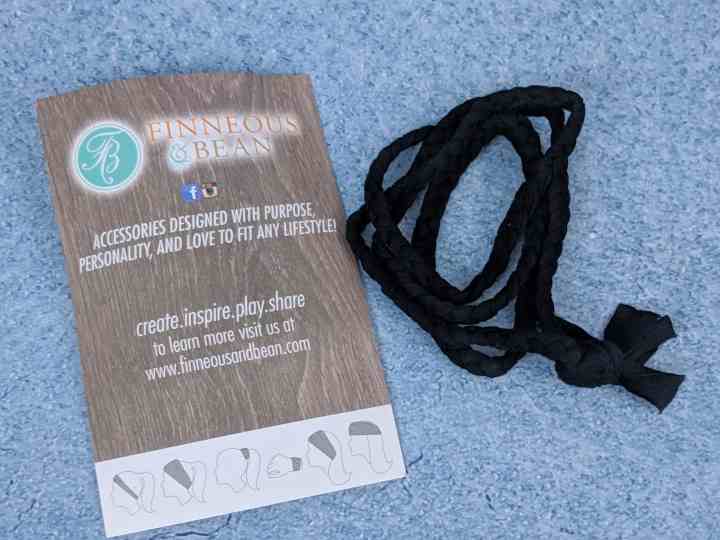 Finneous and Bean Headband. This braided headband is made with bamboo.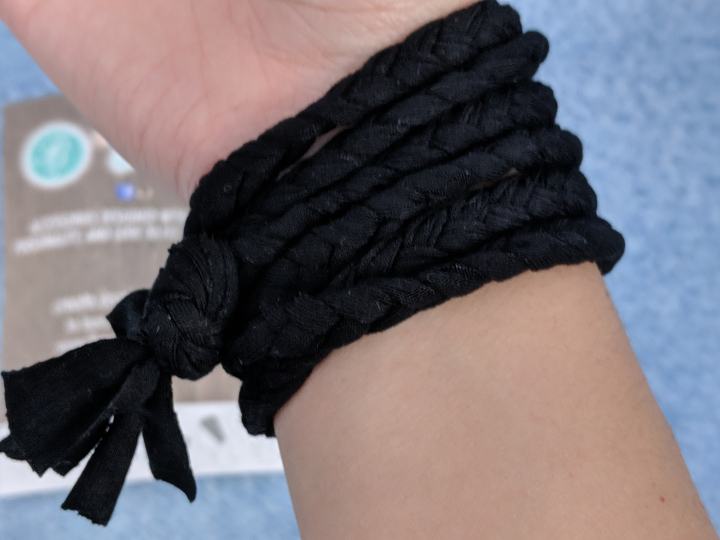 I like the look of wrapped bracelet, so this might become a favorite way to wear this headband. It has a bit of stretch, so it's not tight on the wrist.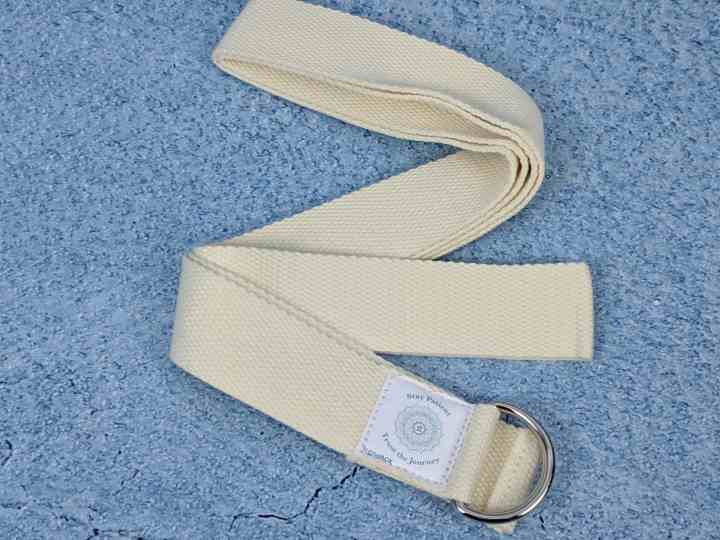 Buddhi Box Yoga Strap. A staple in the Yoga bag, this cotton wrap is great to help get into a position, or just to help stretch.
I love the mantra stitched on the strap. It's the same as the one on the canvas bag.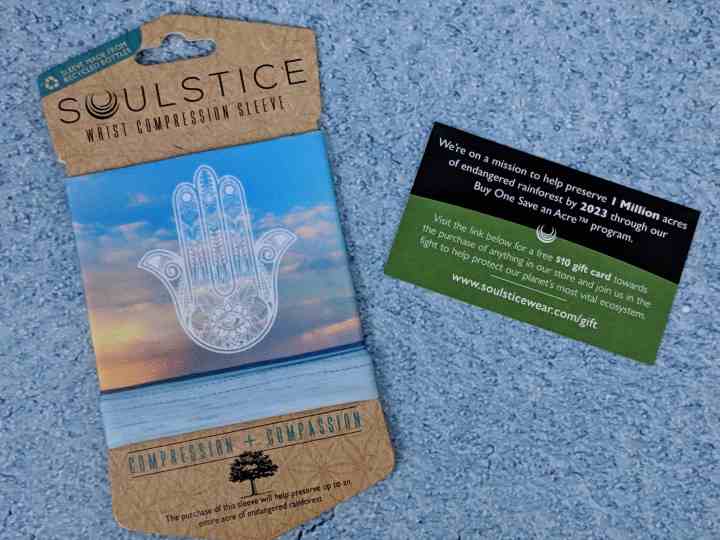 Soulstice SoulSleeve Compression Sleeve. Yoga can sometimes be rough on the wrist, especially after all the time spent on a keyboard. The compression sleeve helps to relieve wrist tension and prevent injuries. Subscribers have received different designs.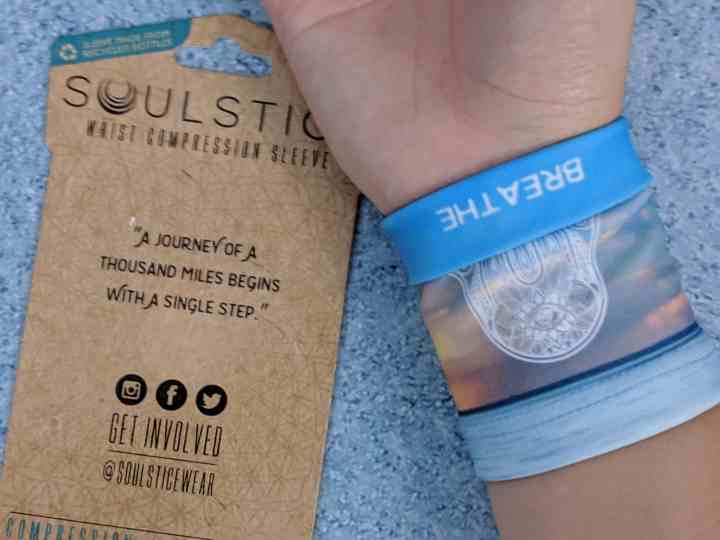 When you fold the sleeve, there's a mantra you can display. This one was Breathe. This sleeve was medium size and it's sadly too loose on my tiny wrist.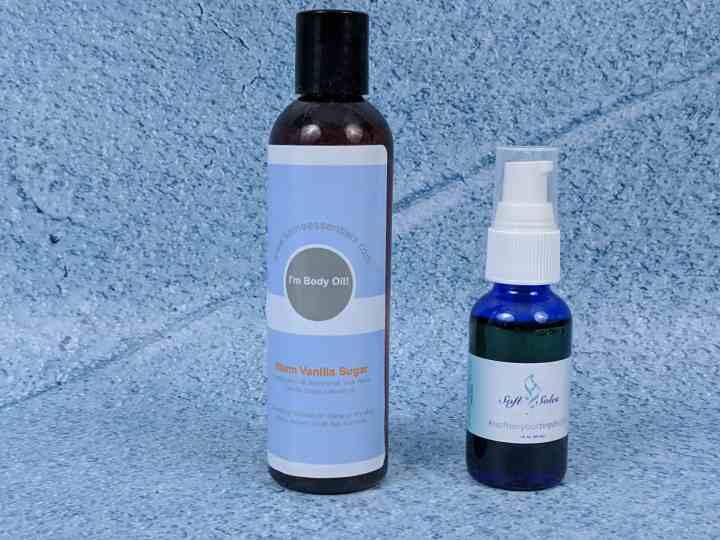 Some Essentials Warm Vanilla Oil. This massage oil can be used after a bath or a shower to help relax and calm the senses with the lovely scent of warm vanilla.
Soften Your Soul Foot Spray. This little spray was made for tired sole! It has essential oil to soothe the soles and make them smell good!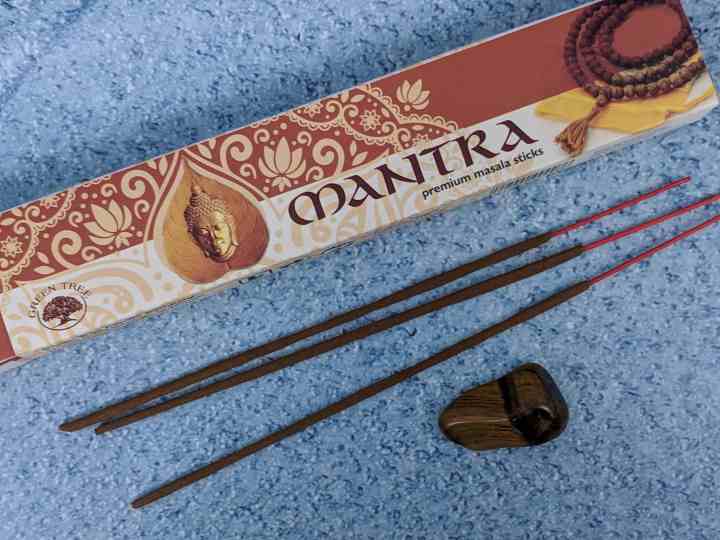 Green Tree Incense – Mantra Incense. These incense sticks are very fragrant, even without being lit!
Tiger's Eye Healing Stone. I almost missed this little one as it was loose in the canvas bag. Tiger's Eye is a nice grounding stone that takes its energy both from the sun and the earth.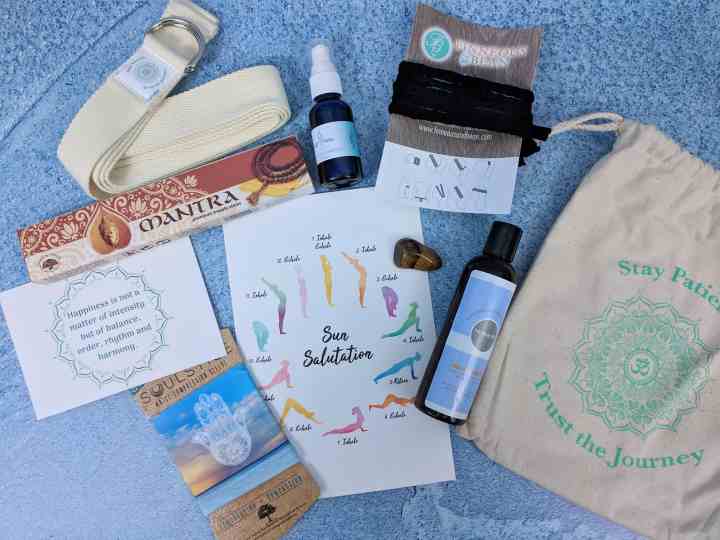 This Yoga Essentials box was a lovely box for people new to yoga, but also a fun and great reminder to even more advanced Yogis about the basics. I love the strap and the Sun Salutation card, and even though the compression sleeve is too big to be used as is, it's still cute enough to wear as a reminder to Breathe. BuddhiBox delivered yet another great Yogi Care package!
What did you think of October's Buddhi Box? Namasté!