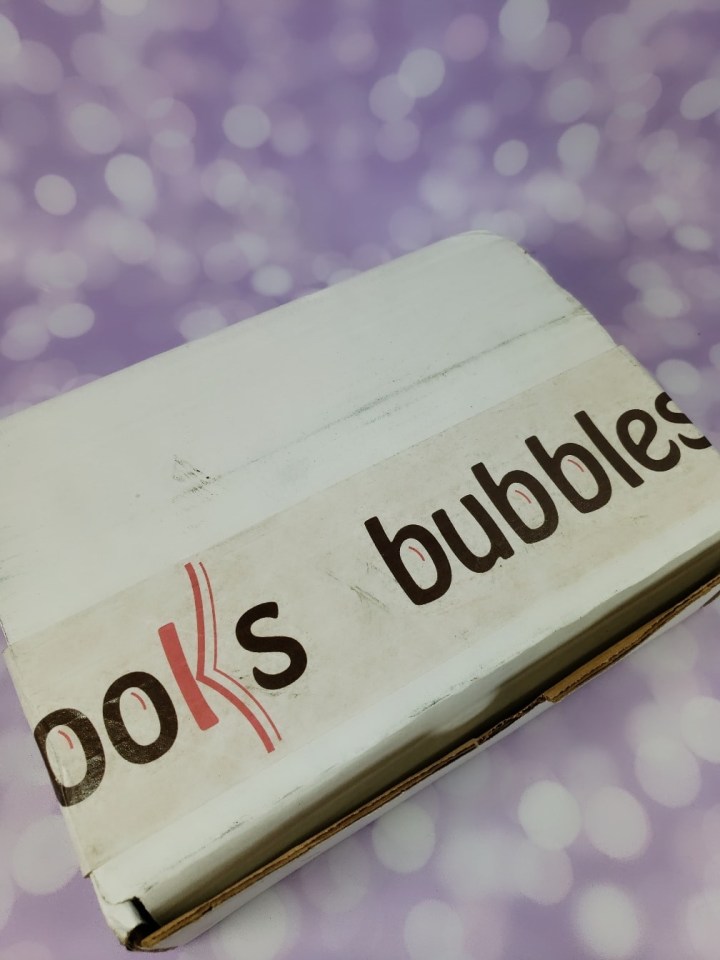 Bubbles & Books is a monthly subscription that sends a romance book and items to help you relax in your tub after a long day doing whatever you do. Need a break from the hectic workday? Step inside your bath/spa. Wrangling little ones under your feet? Time for a bit of me-time in the tub. What can you expect from this subscription?
Every box contains at least one romance novel, one artisan-crafted soap, and one other book- or bath-related goody. However, the majority of our boxes contain more than this!
DEAL: Get 20% off on your first box! Use coupon code ROMANCEME.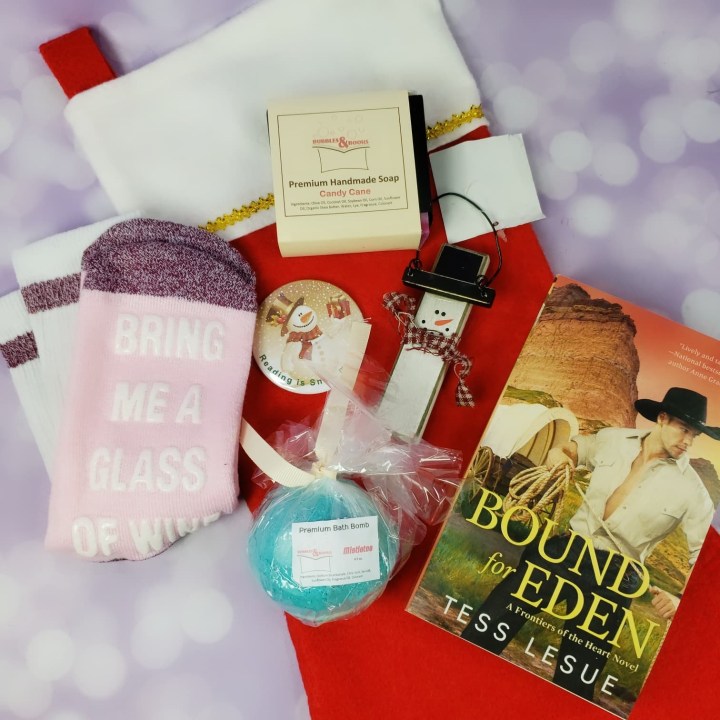 Bubbles & Books is $27.99 a month plus shipping. I love opening this box. It always smells so great and I'm immediately drawn in.
Bubbles & Books has multiple options to choose from: The Swept Away Box (historical romance), The Mystic (paranormal), Contemporary, plus premium versions of these boxes are available for $44.95 per month. Premium boxes contain TWO novels and FIVE bath products!
This is the Swept Away Box!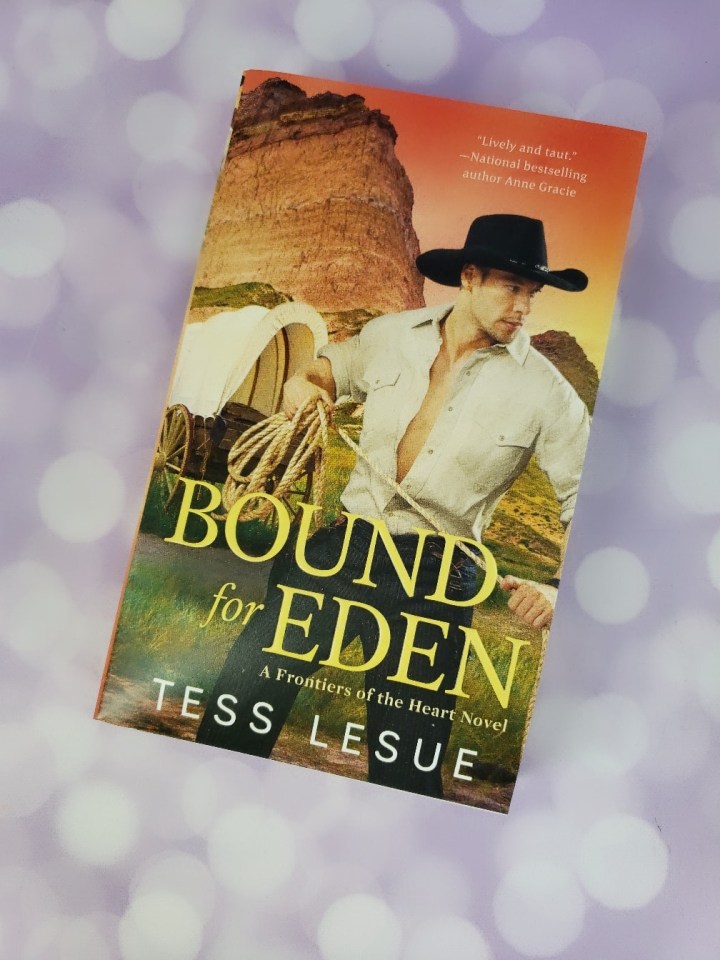 Bound for Eden by Tess Lesue ($7.99) Aren't cowboys sexy? I'm not sure what it is from the tight jeans or maybe the cowboy hats but WOW they really light a fire.  Maybe it's just that most cowboys always look a bit dirty and the right kind of dirty can be HOT!
The first novel in a new western historical romance series that will take readers for the ride of their lives on the Oregon Trail.

Alexandra Barratt has found the perfect man–it's a shame he thinks she's a boy...

Fleeing from the murderous Grady brothers, Alexandra disguises herself as a boy and joins a frontier party heading West, with her brother and sister in tow. The wagon train is captained by the irresistible Luke Slater, who's never met a woman he couldn't charm.

At first, Alex can't believe the way every woman in town falls at Luke's feet, including her suddenly flirtatious sister. But when she sees him naked in the bathtub, she finds herself swooning over him too. If only she could wash the muck of her face and show him who she really is. Unfortunately she has more pressing concerns…

The Gradys aren't about to let Alex, nor the small fortune she stole from them, slip through their fingers. Only by maintaining her ruse does she have a chance of protecting her family. But fate, it seems, is conspiring against her.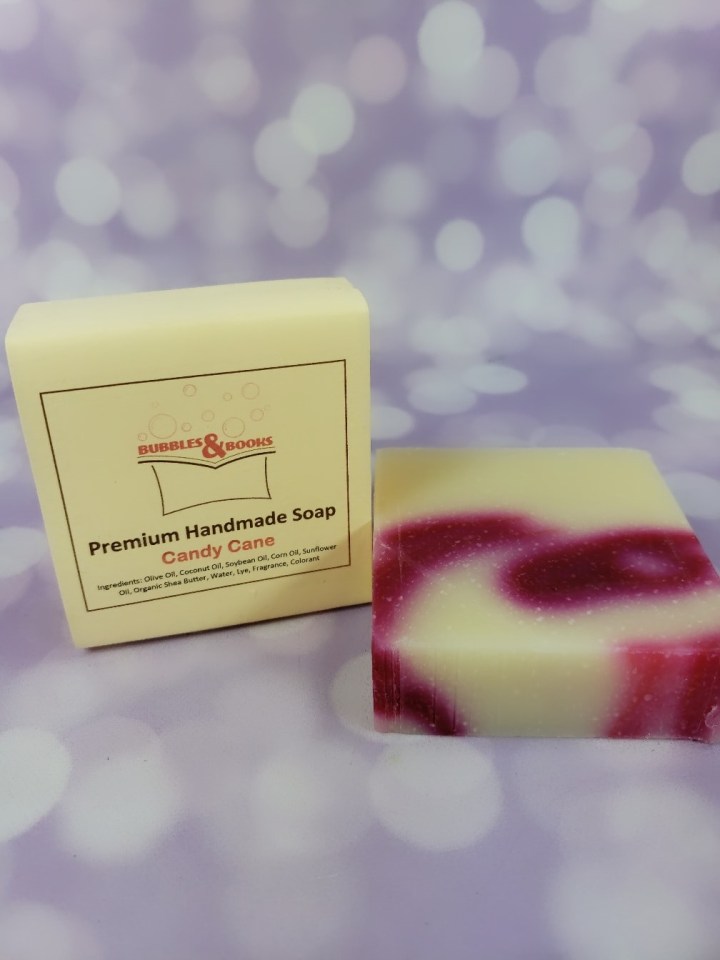 Candy Cane Soap – I am always on the look for a good peppermint smelling soap and this one fits the bill. It is my husband's favorite scent and since it's only really around during the holidays I stock up. I'm loving the marbling in this soap and the smell is out of this world.
Mistletoe Bath Bomb – I've been obsessed with baths lately. I think it's the cooler weather that really has me in a bath mood. I love to sit down in and soak up all the essence of quiet relaxing time. I can't wait to get down in with the mistletoe and start devouring this month's book.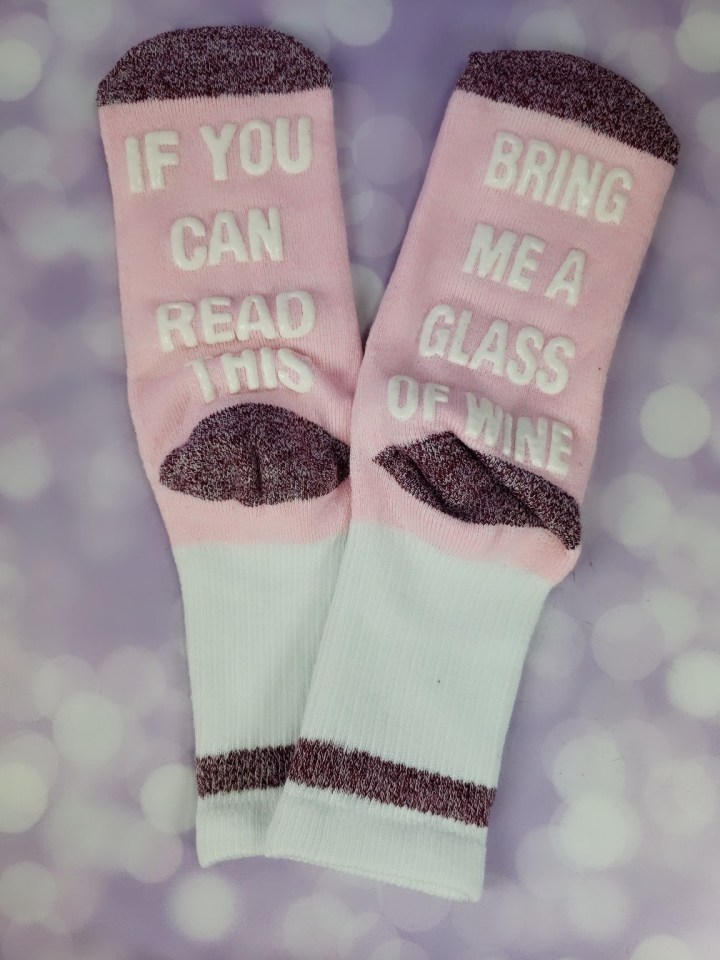 Bring Me Wine Socks – Yes!!!! I saw people making these this fall and I've been wanting a pair. I'm a sock girl and I always have them on when home. These are going on the top of the pile.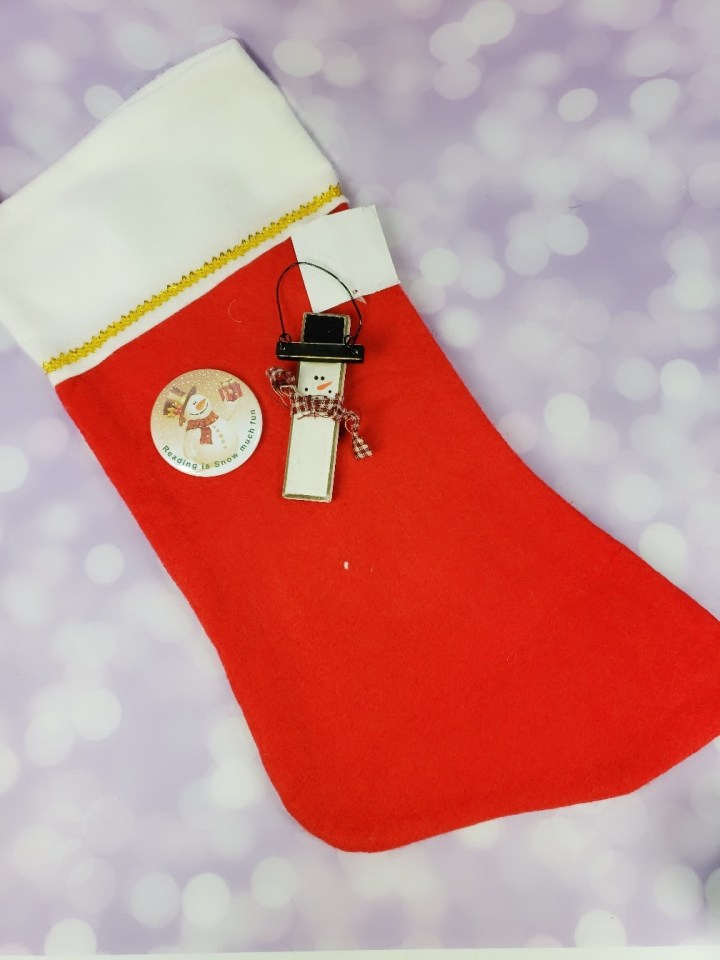 All the extras in the box. I cute little Snowman sign that my son hung on our tree. A Reading is Snow Much Fun pin. What can I say it made me chuckle. And finally a stocking. While I don't need it stocking it is fun to fill it with goodies and pass it along.
Bubbles & Books sent a fun Holiday themed box last month. It had all the makings of a fun holiday season kick off and has me right in the spirit. The soaps and the bath bombs in the box always smell so awesome and I can't wait to use them each month. They really go with the theme of the month and keep me ready to read and relax.
What do you think of this month's box? Do you love to smell your soaps?