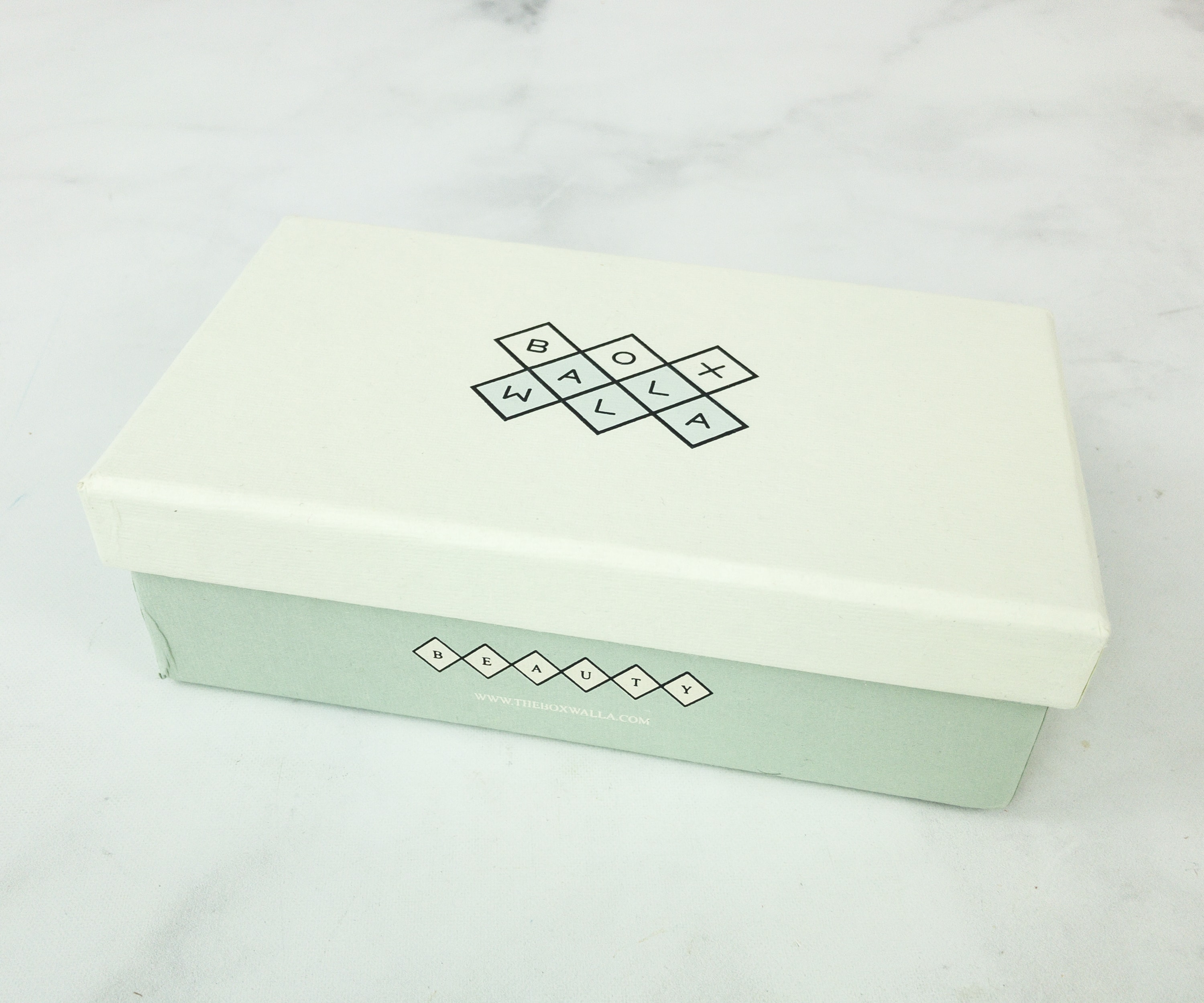 Boxwalla Beauty Box is a bi-monthly beauty subscription box that contains non-toxic and cruelty-free products sourced from artisans in the US.
Boxwalla is a subscription box company that offers three themes – natural beauty, international film, or books! With Boxwalla, you'll be able to discover great artisans and artists from across the globe.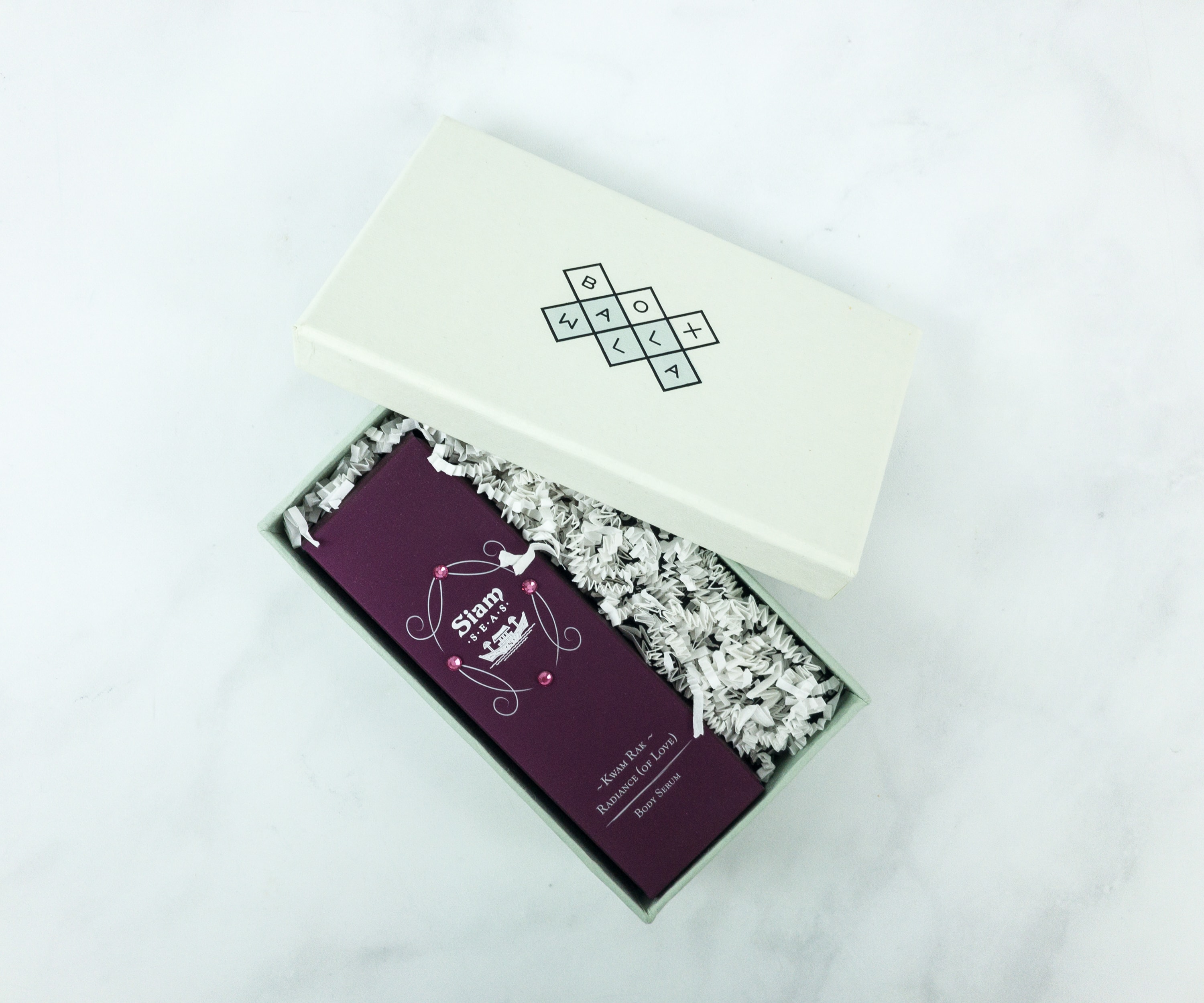 The box itself is a luxe cotton rag paper covered box handcrafted by artisans in Rajasthan, India, and no child labor is ever used. The outside of the reusable box indicates which variety of Boxwalla you received. I love how the box itself supports socially and environmentally conscious goals.
The information card is a letter from "The Drunken Boxwallas" detailing each of the products.
They also remind the subscribers to share their thoughts about the box on Instagram using #boxwallabeauty for a chance to win a free box.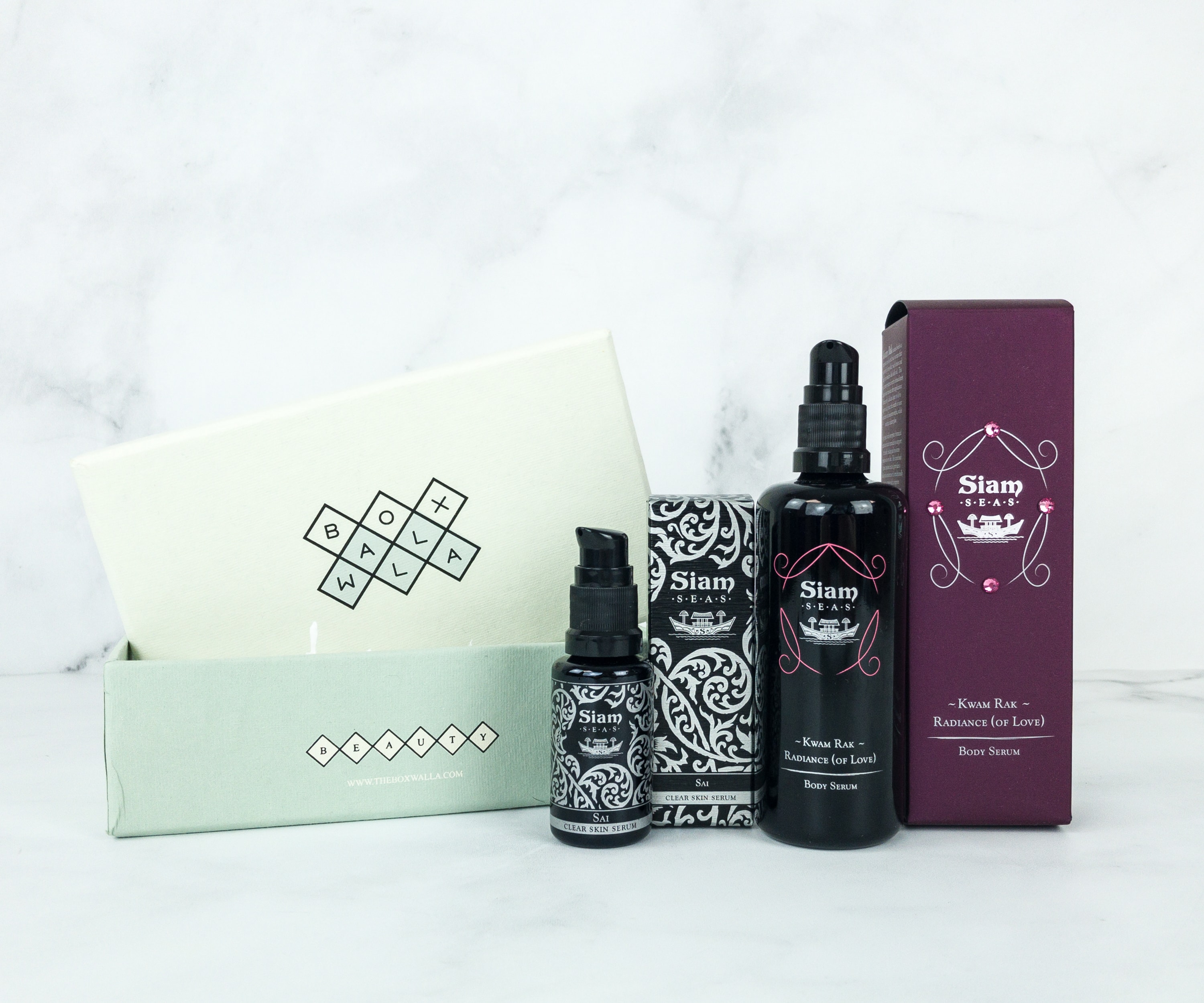 Everything in the February 2019 Boxwalla Beauty Box!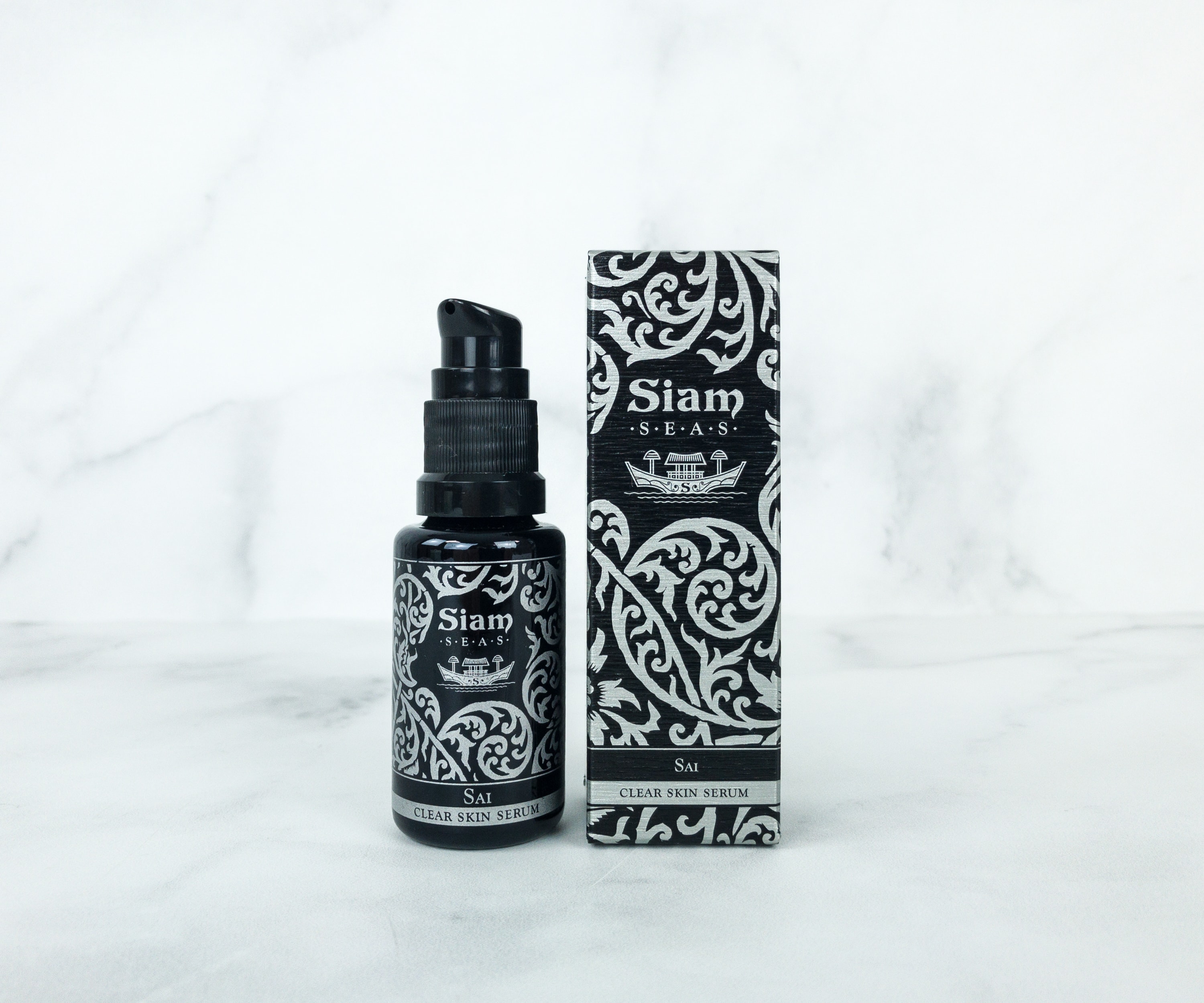 Siam Seas Sai Clear Skin Serum. It's a multi-tasking water-based face serum that can work in instantly brightening, soothing, and clearing the skin. Sai contains more than 50 active ingredients that draw and retain moisture, hasten the healing process, fight inflammation and creating a protective layer of skin. All ingredients are extracted in-house to maintain its potency and made with a base of black rice water along with South East Asian botanicals, turmeric hydrosol, sompoi water, and cassia tora water. Vitamin C ester is also combined with those ancient botanicals to combat photoaging.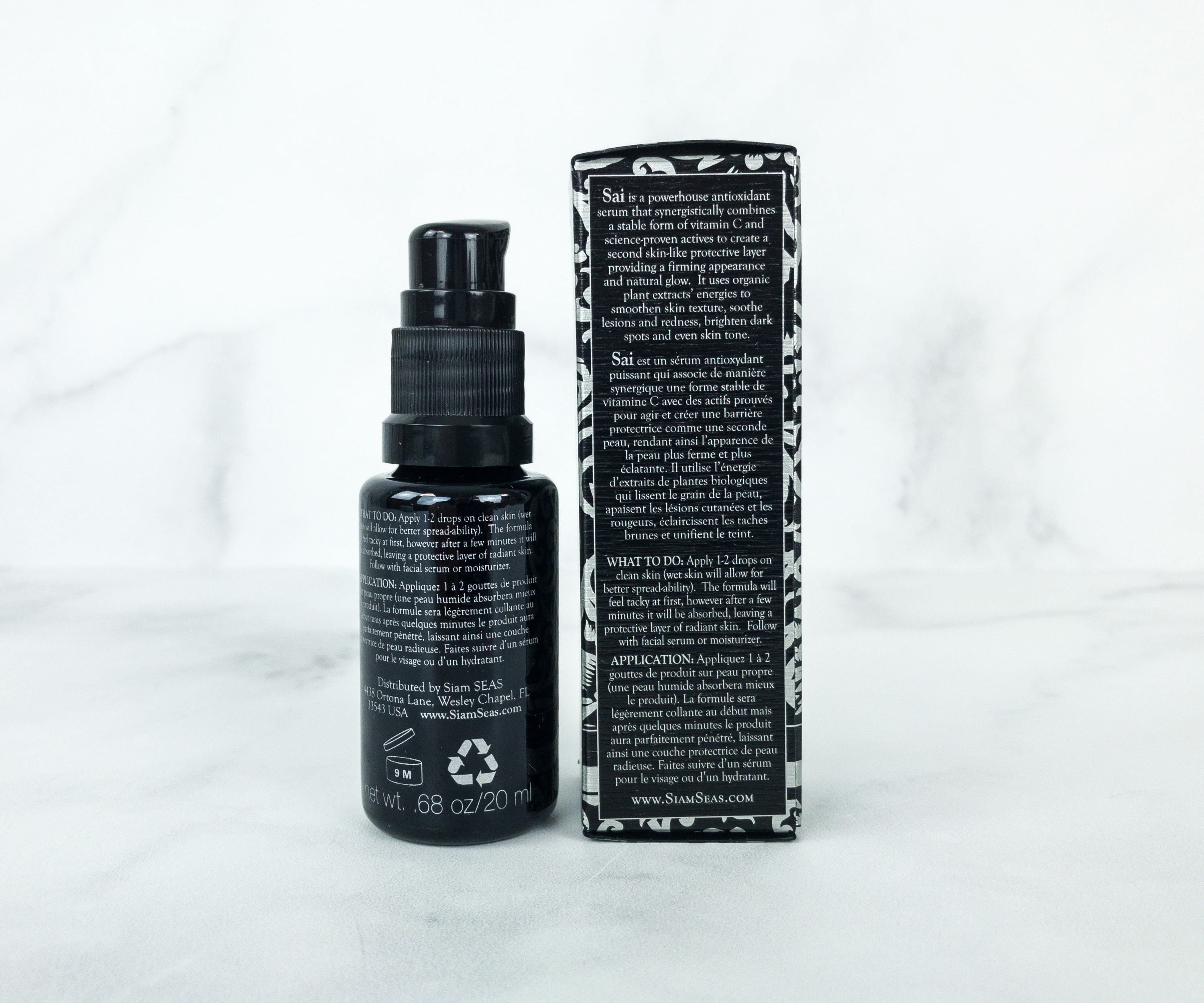 It contains 20ml and can be used until 9 months after opening. Just 1 to 2 pumps are enough and can be applied to clean damp skin. It will dry down to a smooth and radiant matte finish (it's quite tacky for a few minutes!). You can test it first for a few days if it does have beneficial effects to your skin and if necessary you can add cream or balm over it.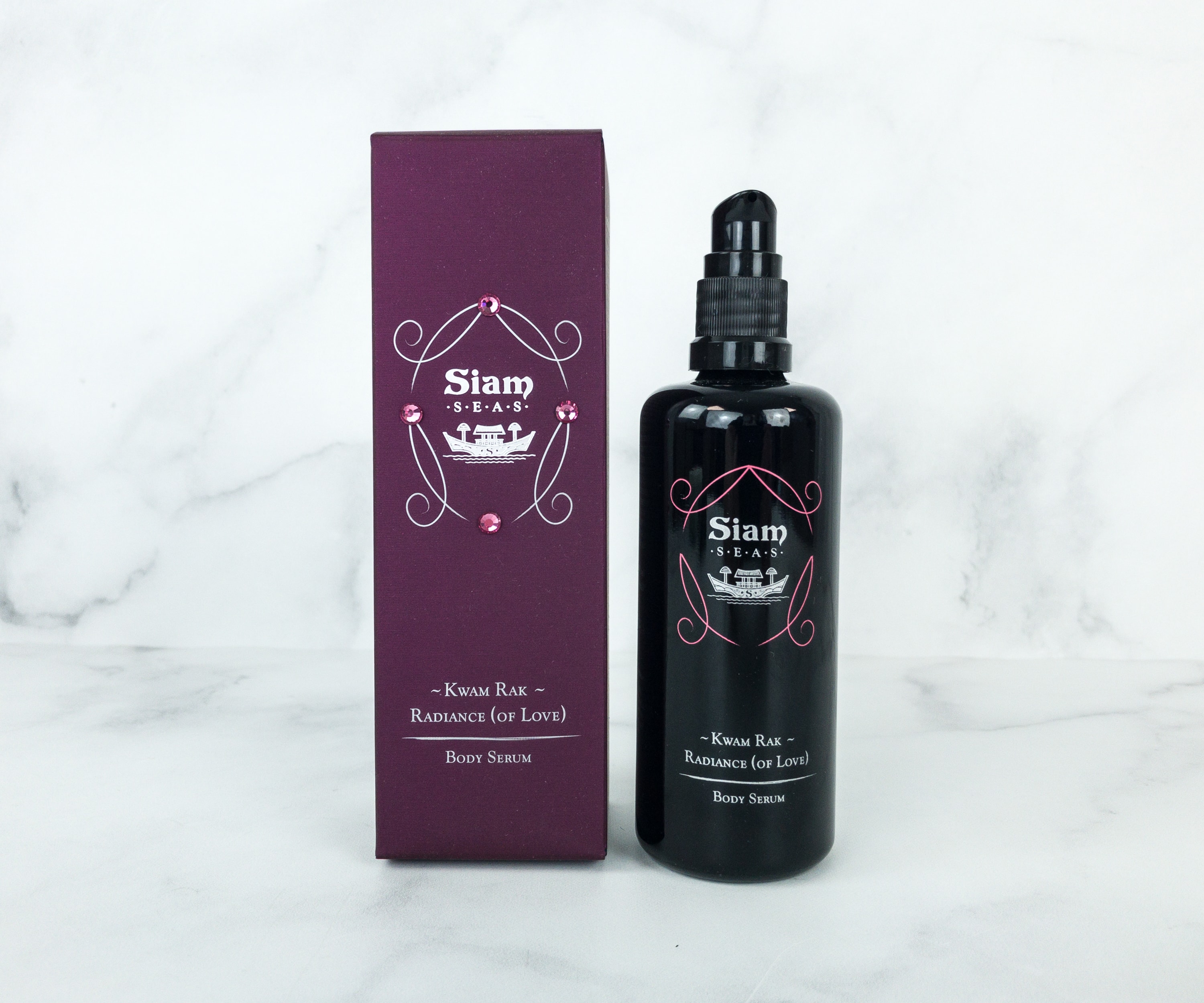 Siam Seas Kwam Rak Radiance (Of Love) Body Serum. It's a weightless watery serum that instantly gets absorbed by skin but has a rich creamy feel. It has unrefined mustard seed that is usually used in Thai massage to improve circulation and skin texture while preventing cellulite. I imagine the ingredient can be very effective and beneficial as a body serum. The formula also consists of a blend of botanical extracts, sodium PCA and ceramides that facilitates healing, hydration, protection and retaining skin moisture.
Love the pretty box!
This bottle contains 100 ml. Get 5 to 8 pumps of this liquid gold onto clean skin and massage all over the body. You are going to feel a cooling sensation and can have a spicy scent at first but changes into the scent of frangipani and jasmine sambac after 15 to 20 minutes. It can be used up to 12 months after opening. It has a different spicy scent but I like it.
The ingredients are all either organic or wildcrafted and it does work with the feel of the serums. They are both instantly absorbed by the skin and they improves tone and makes skin healthy looking. Siam Seas combined cultural and traditional medicines that have worked since ancient times to make a multi-tasking serum innovation. The pump packaging is really cute and convenient. A little amount of product goes a long way. It is definitely worth a try and I look forward to more unique and exciting products like these.
What did you think of this month's Boxwalla Beauty box?