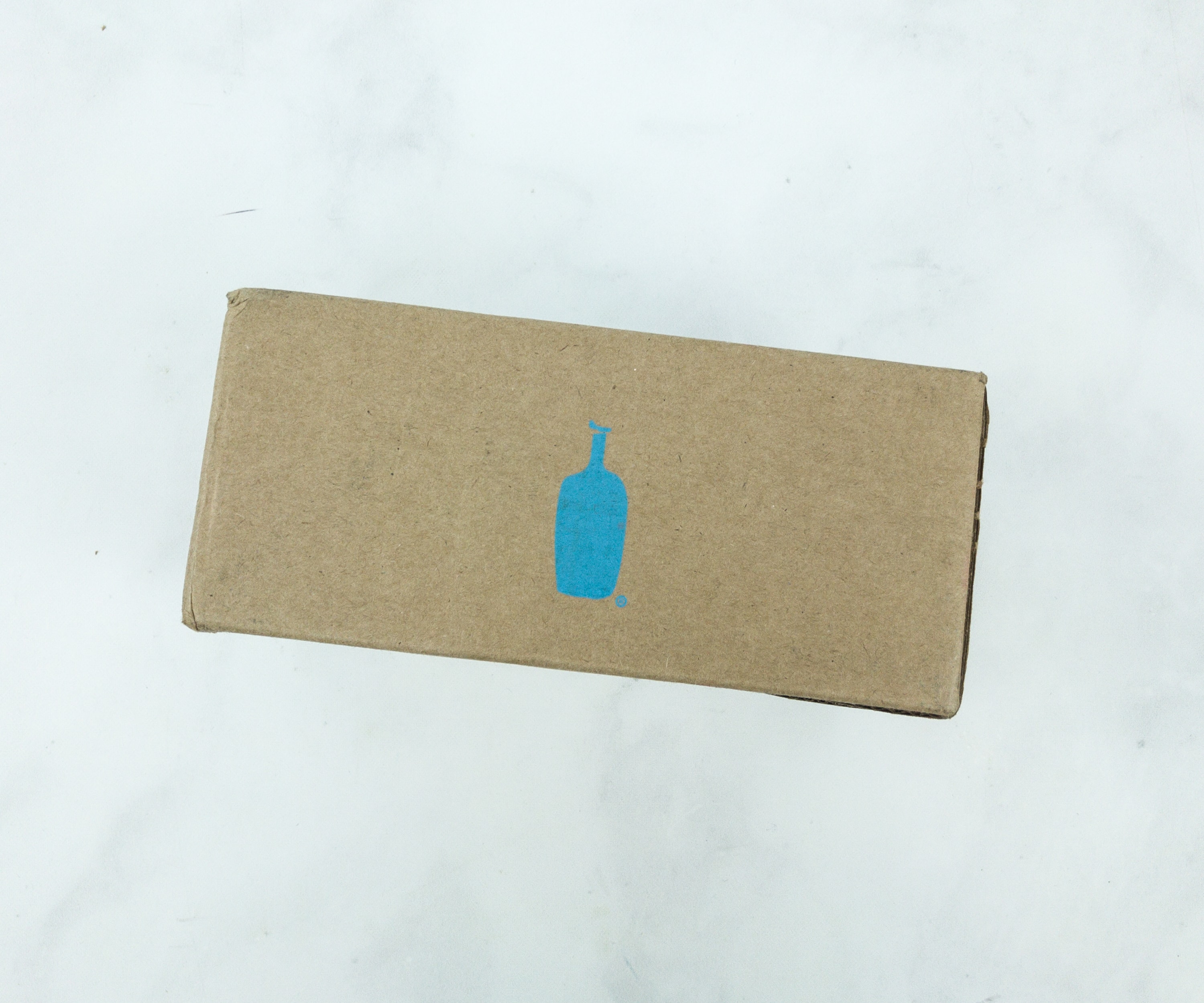 Blue Bottle Coffee is a whole-bean coffee subscription with multiple options to suit your coffee needs. Generally, you'll get 12 oz of beans every other week for $17, or double your bag for an extra $11. They also offer half bag and triple bag subscriptions. The prices vary by a dollar or so depending on your coffee selections.
DEAL: Get a free trial when you use this link, no coupon code needed!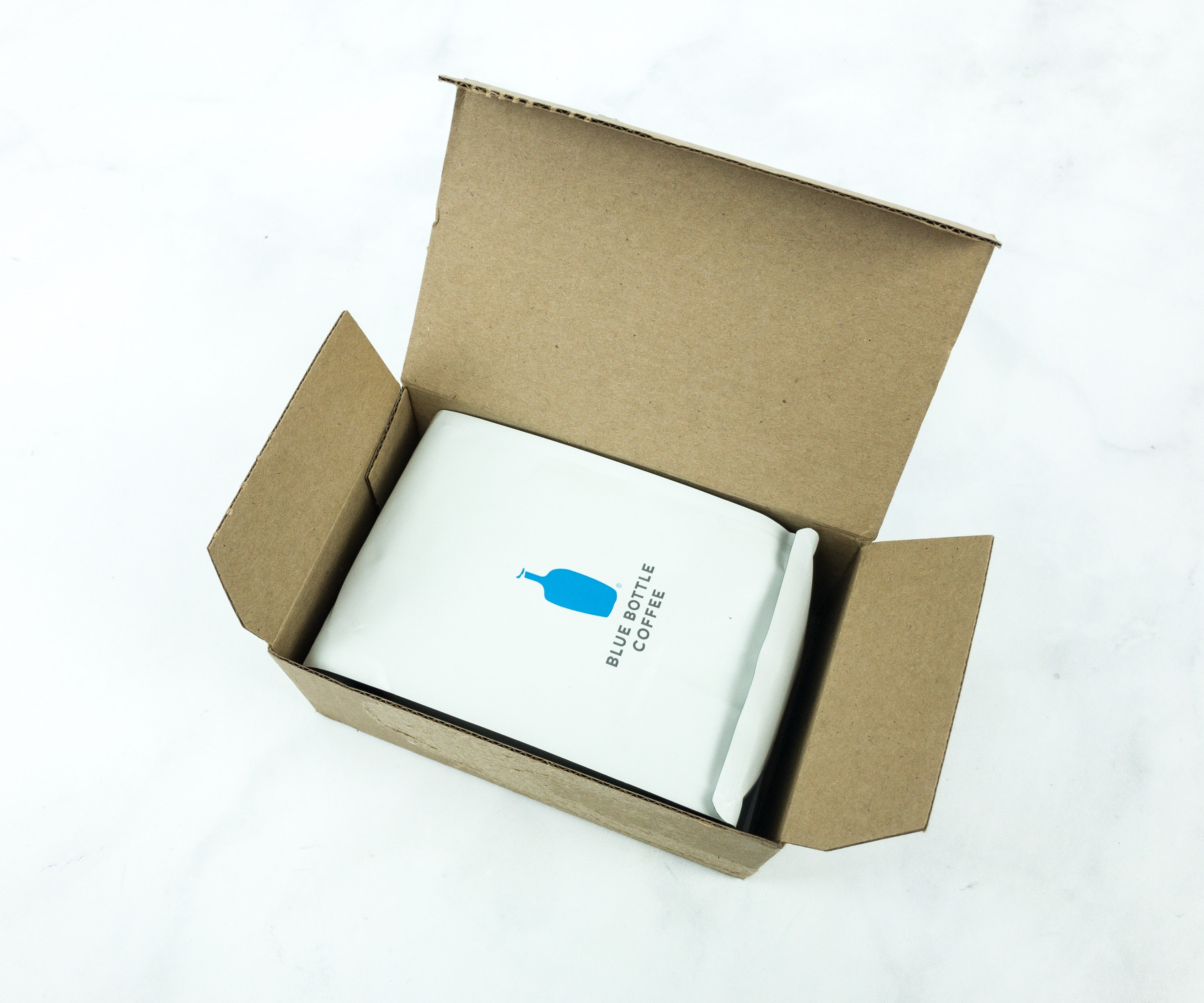 Subscribers can choose from among Origins, Blend, Espresso, or one of the 8 specialty subscriptions available, as well as change the frequency and amount of coffee to be received in each shipment.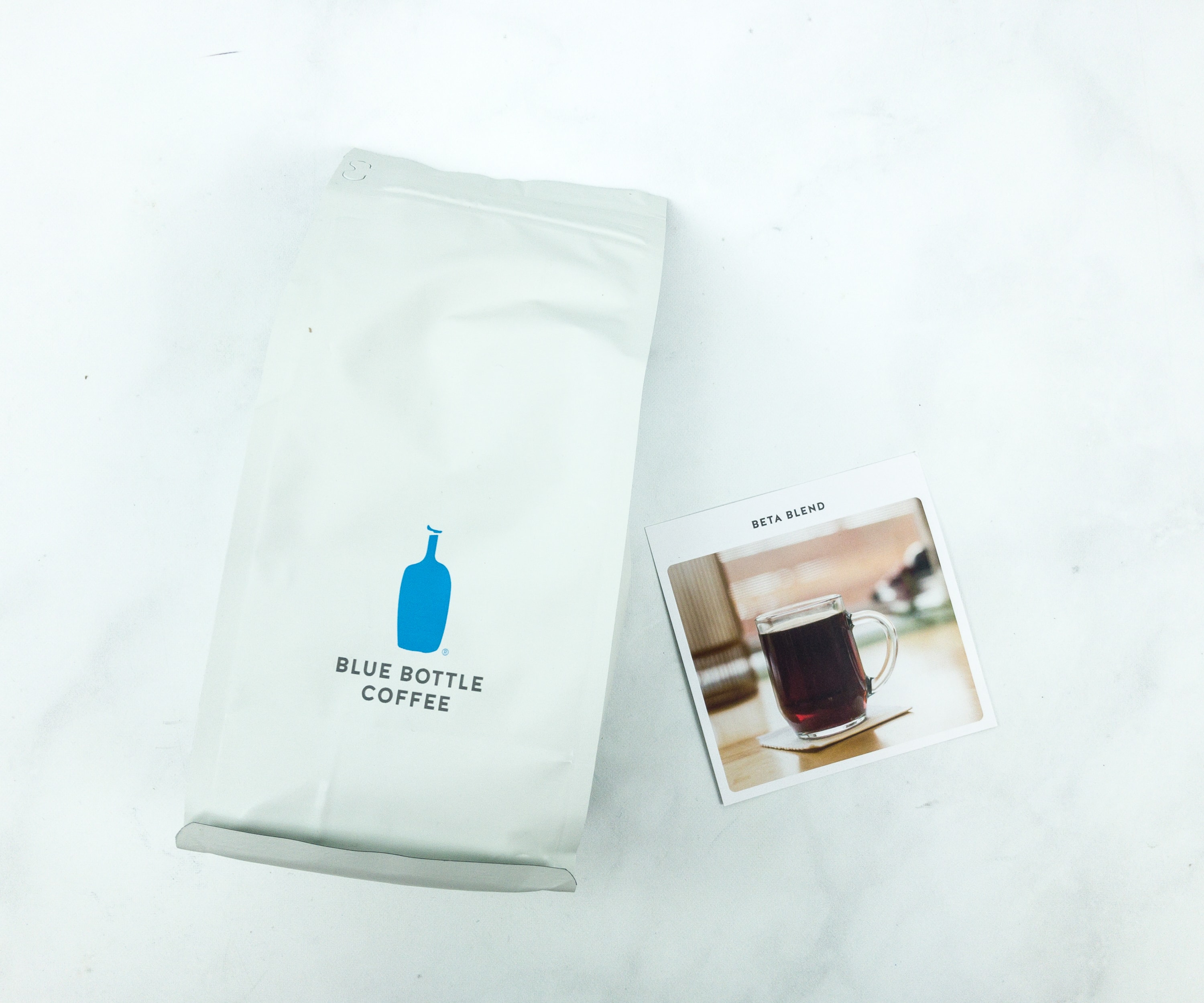 Each pack is produced from high-quality beans – it's just a matter of what your taste preference is.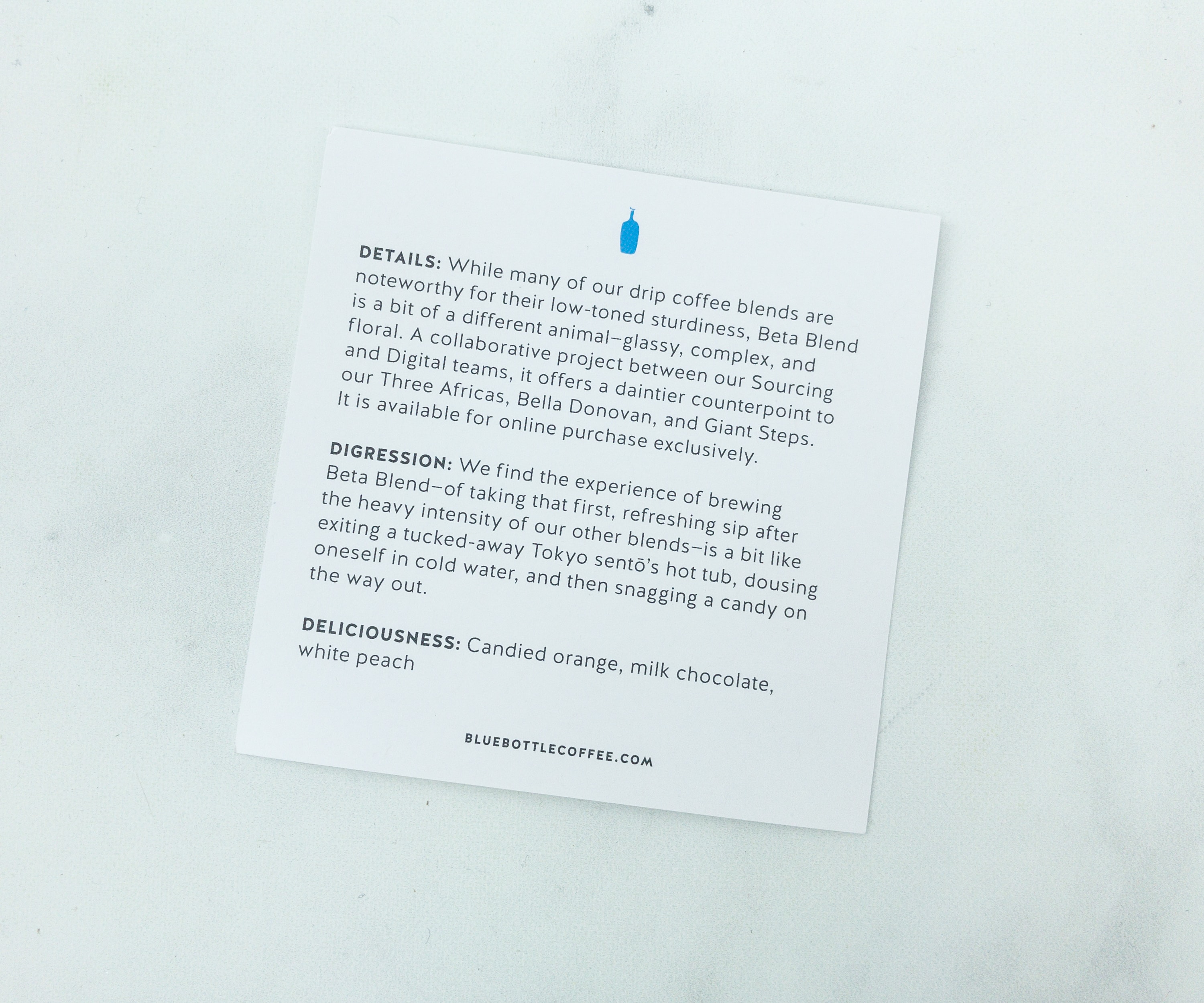 Blue Bottle Coffee's notes do a great job of laying out the growing conditions and peculiarities of each coffee. More than any other coffee subscription, Blue Bottle tries to capture the feel and essence of its coffees rather than declaring flavor notes with absolute authority, but they do give you a good place to start.
Everything in my January 2019 box!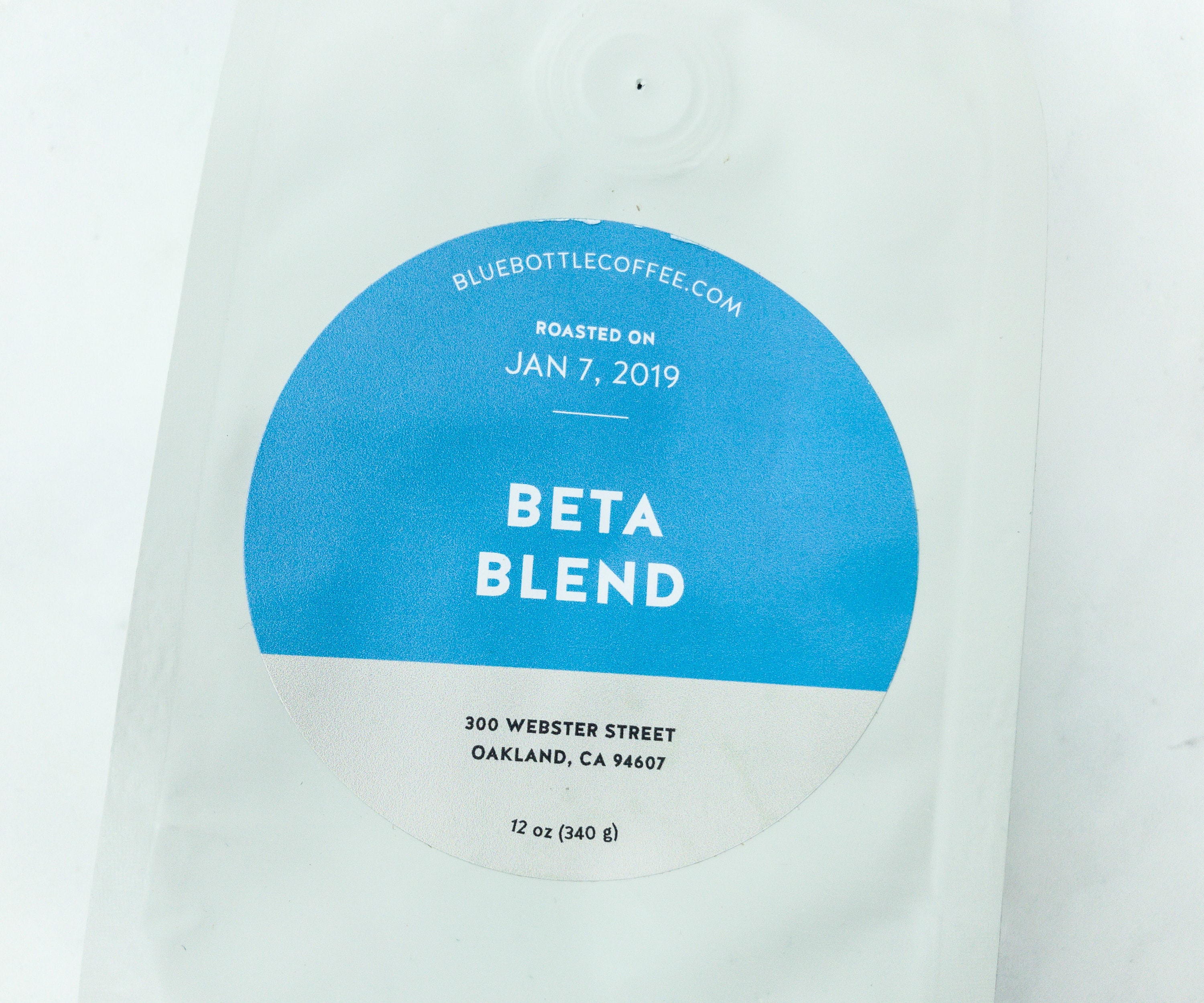 Beta Blend. This month's featured coffee is made from the high grounds of Ethiopia and Guatemala in a collaborative project between Blue Bottle's sourcing and digital team. Compared to its counterpoint Three Africas, Bella Donovan, and Giant Steps, these coffee beans are daintier and much more refined.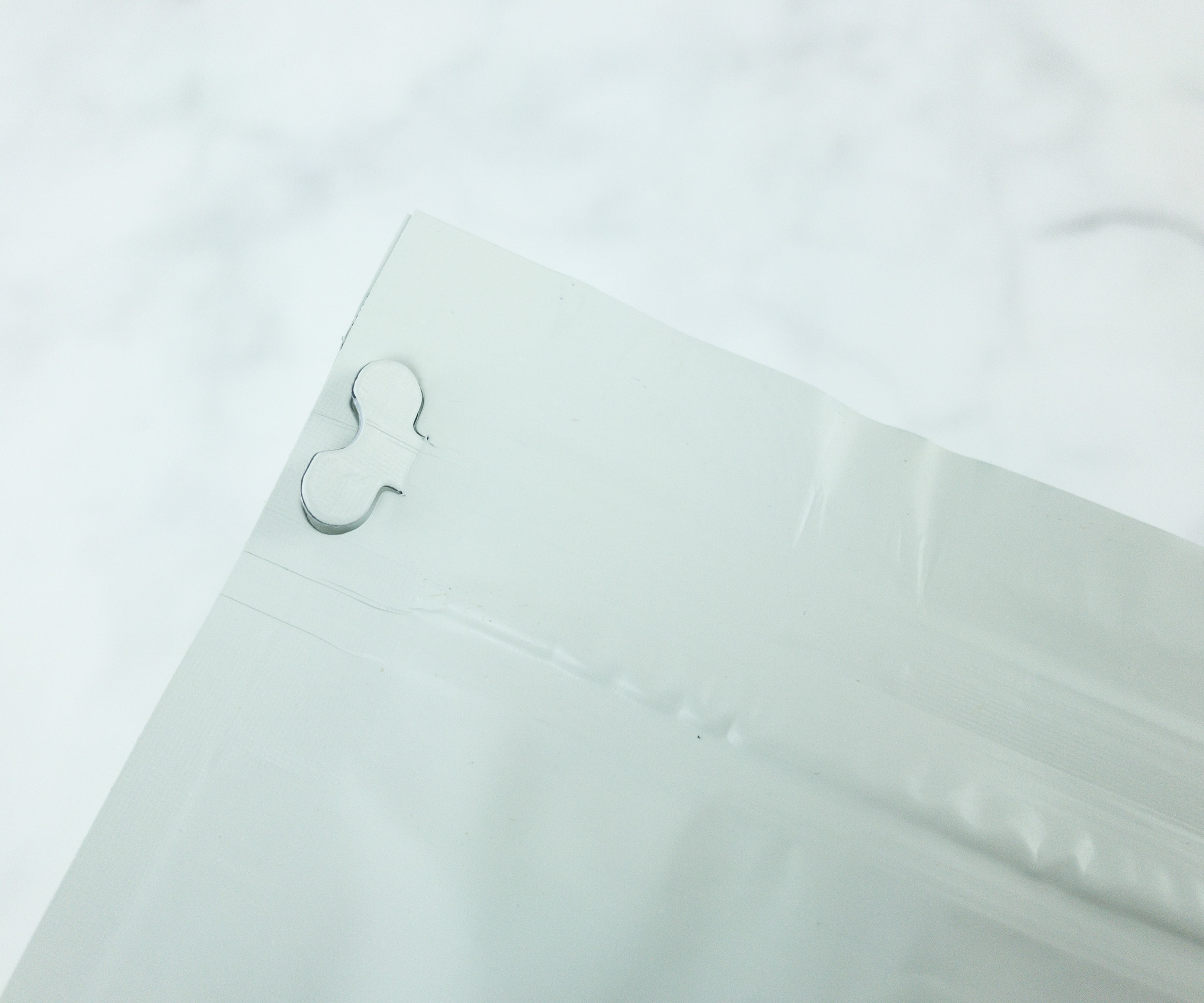 All the coffee beans from Blue Bottle come in resealable packaging, so you can maintain the freshness of the coffee beans for a long time, even without transferring them to another container.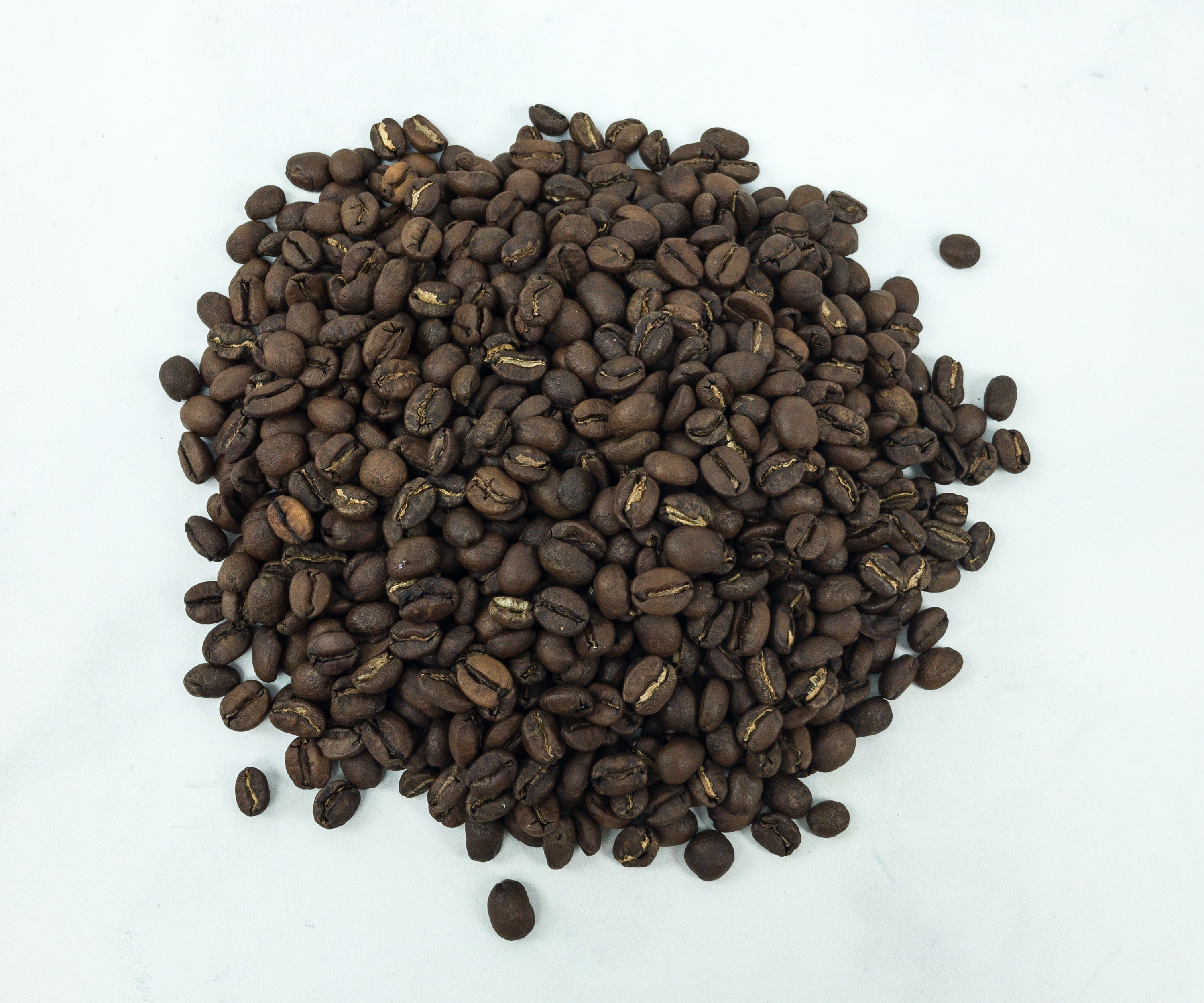 Inside the pack are perfectly roasted dark whole bean coffee with an amazingly smooth texture and a strong but not overwhelming aromatic scent.
These beans are ideal for a variety of brewing methods such as: pour over, French press, coffee maker, espresso, cold brew, and many more!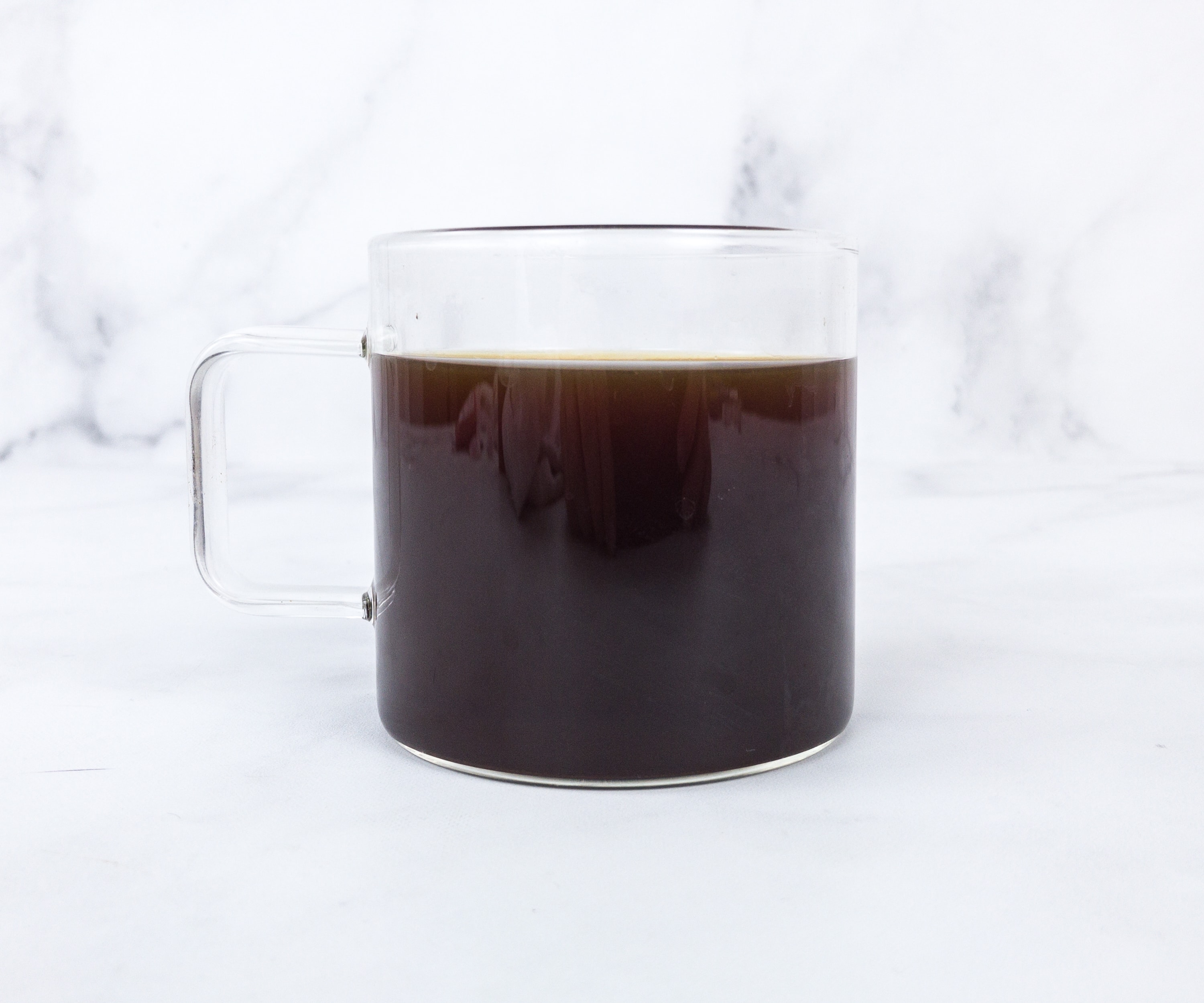 Rich bittersweet taste! This delectable coffee features notes of caramel, Brazil nuts, cedar, candied orange, and honeysuckle aroma all in one cup.
It also has a round, low-toned acidity – providing a lightly syrupy mouthfeel. If you are looking for a refreshing light coffee to start your day, then this is definitely the perfect coffee to try!
This month's Blue Bottle Coffee box is totally amazing! It features a rich and deep blend, with a delicious kick of orange notes and an aromatic scent that makes a really great mood setter. It's another wonderful cup of coffee to look forward to. If you are a coffee lover like me who loves to try a variety of coffee from around the world, this subscription makes it easier for you to do so!
Are you getting Blue Bottle Coffee?