Birchbox Man is a monthly grooming and lifestyle subscription for men. In every shipment, you'll receive 3-4 sample items that are smaller versions of what you can order from the Birchbox site. There are two versions – Birchbox Man Plus for $20 per month that includes a full-size lifestyle item, or regular Birchbox Man for $10 per month with no lifestyle item.
This is a review of the Birchbox Man Plus $20 per month box.
DEAL: For a limited time when you subscribe to Birchbox Man use one of the following codes to score a freebie!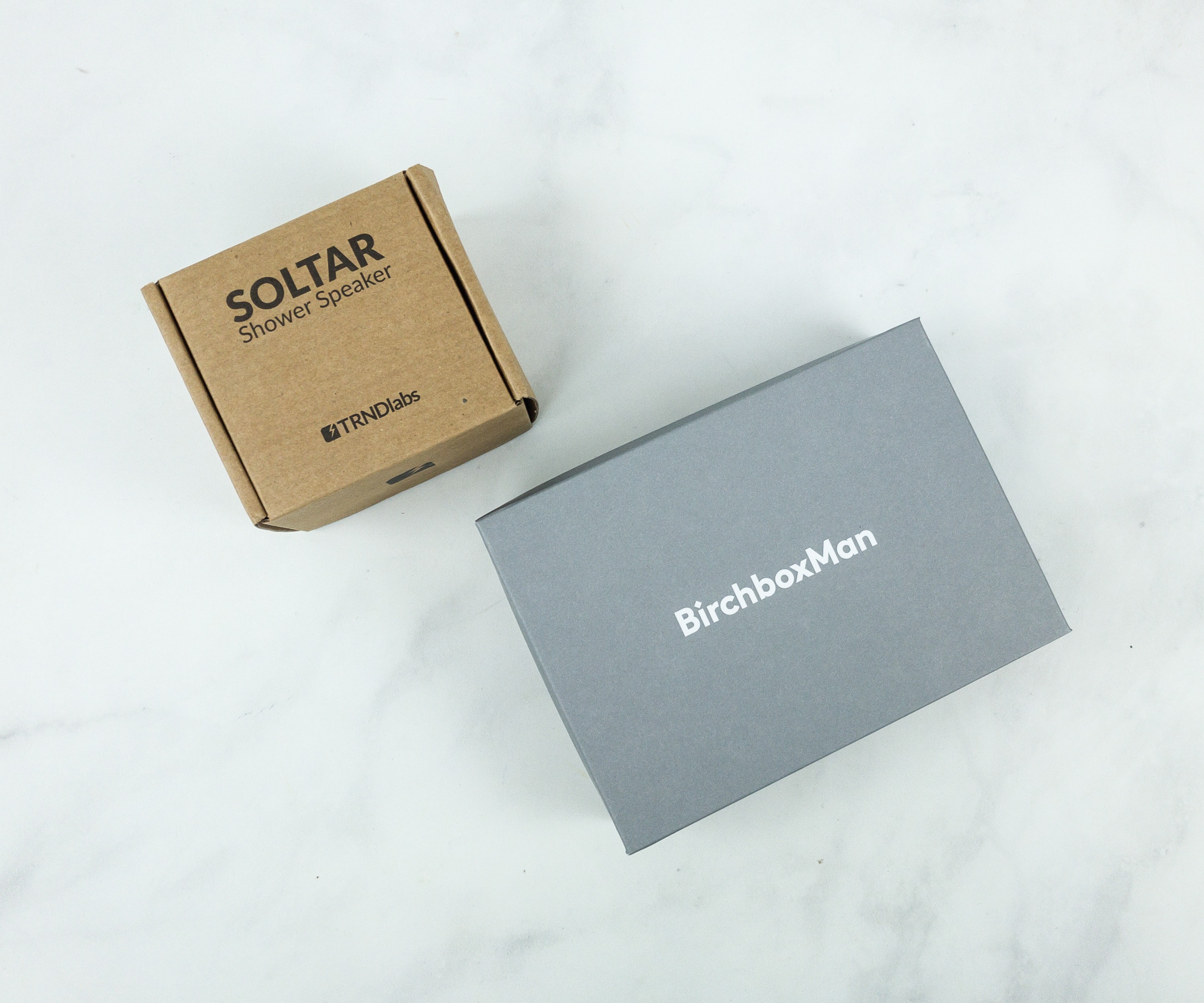 The lifestyle item often doesn't fit in the sample box.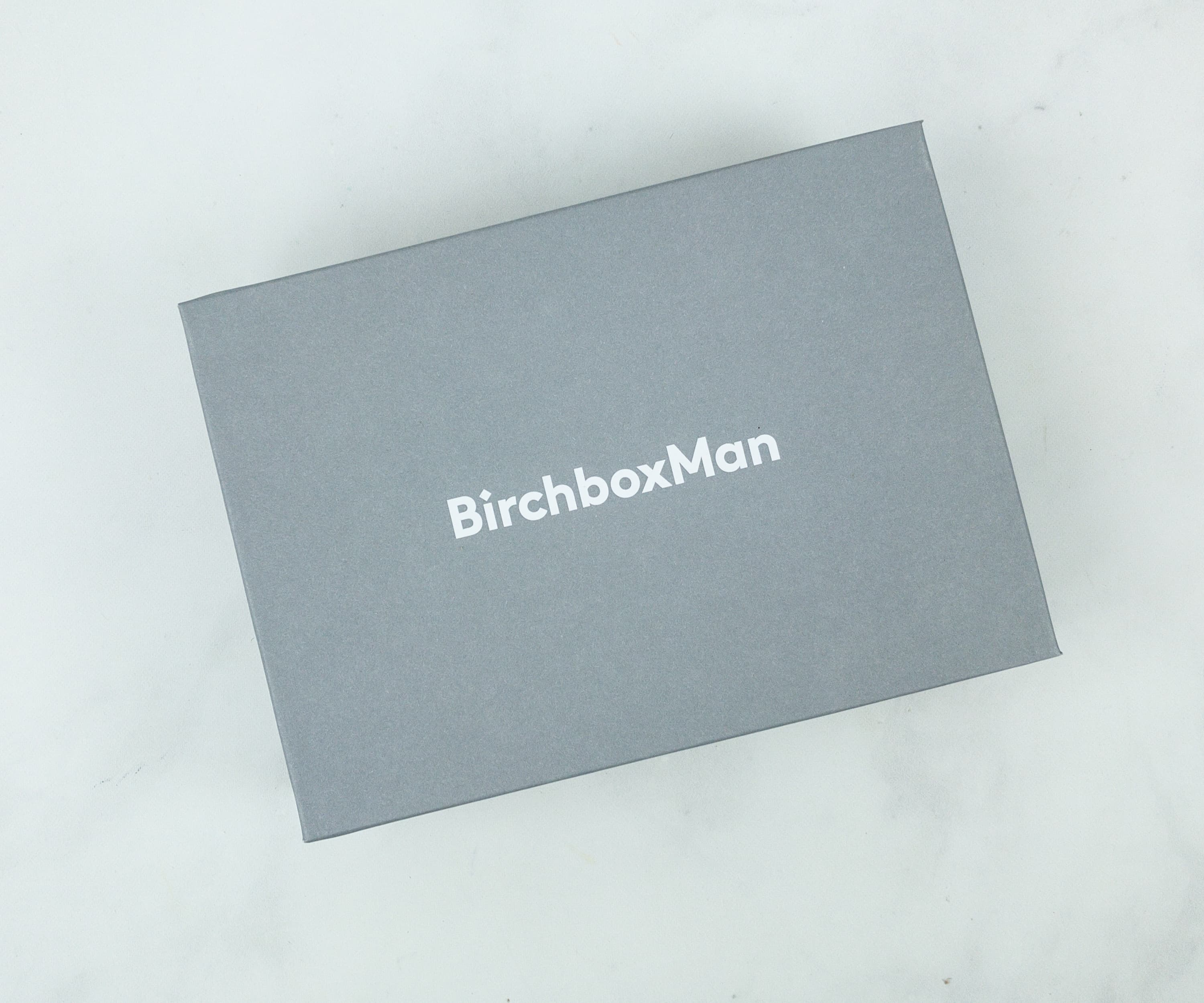 Excited to see what's inside!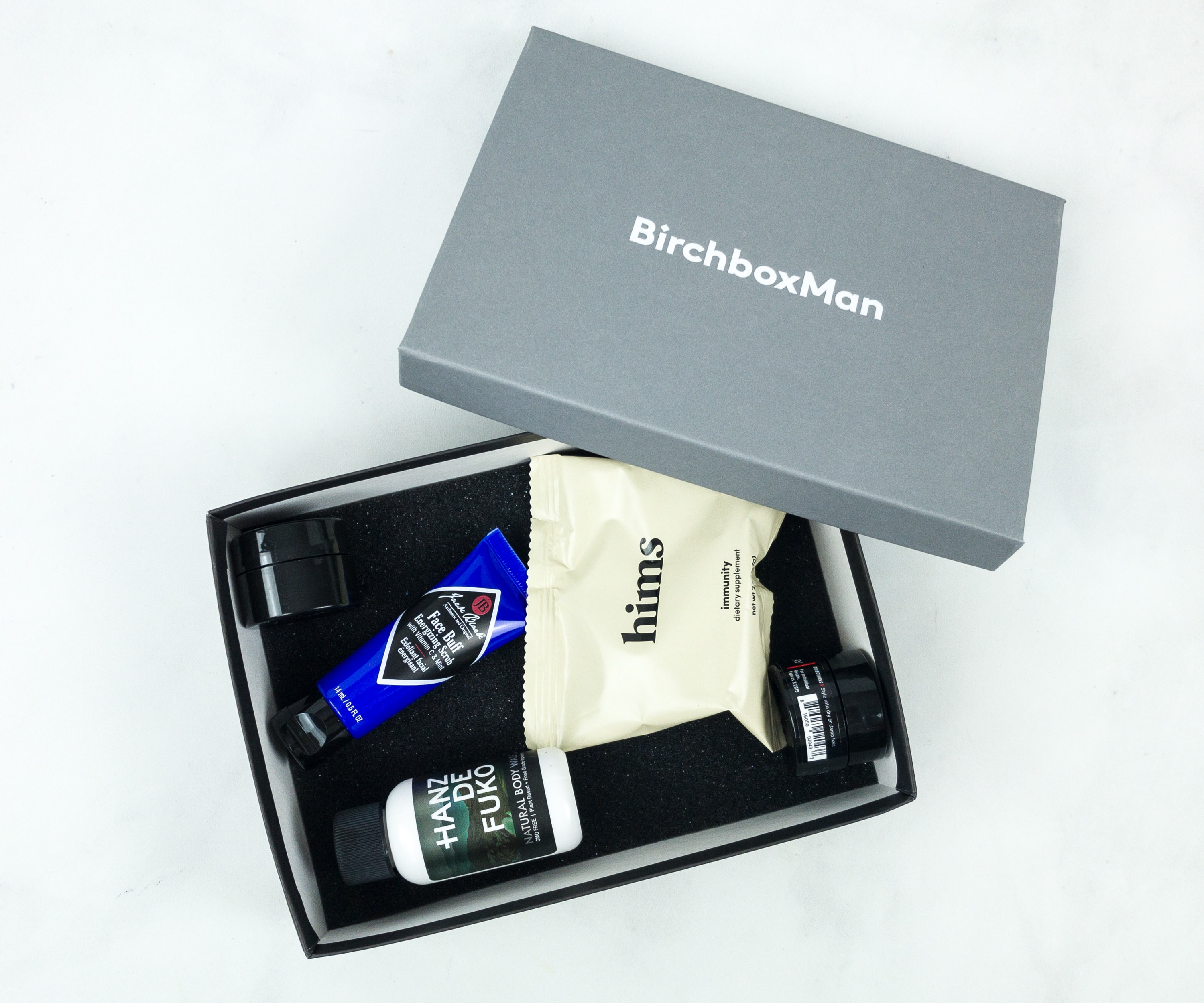 Birchbox has always been about the samples, so if you are a stickler for calculating in-box value, you'll have to do some math to figure the per ounce value. The cards show the price for the full-size version of the included items — they are available on the Birchbox site. You can see your box at birchbox.com/mybox.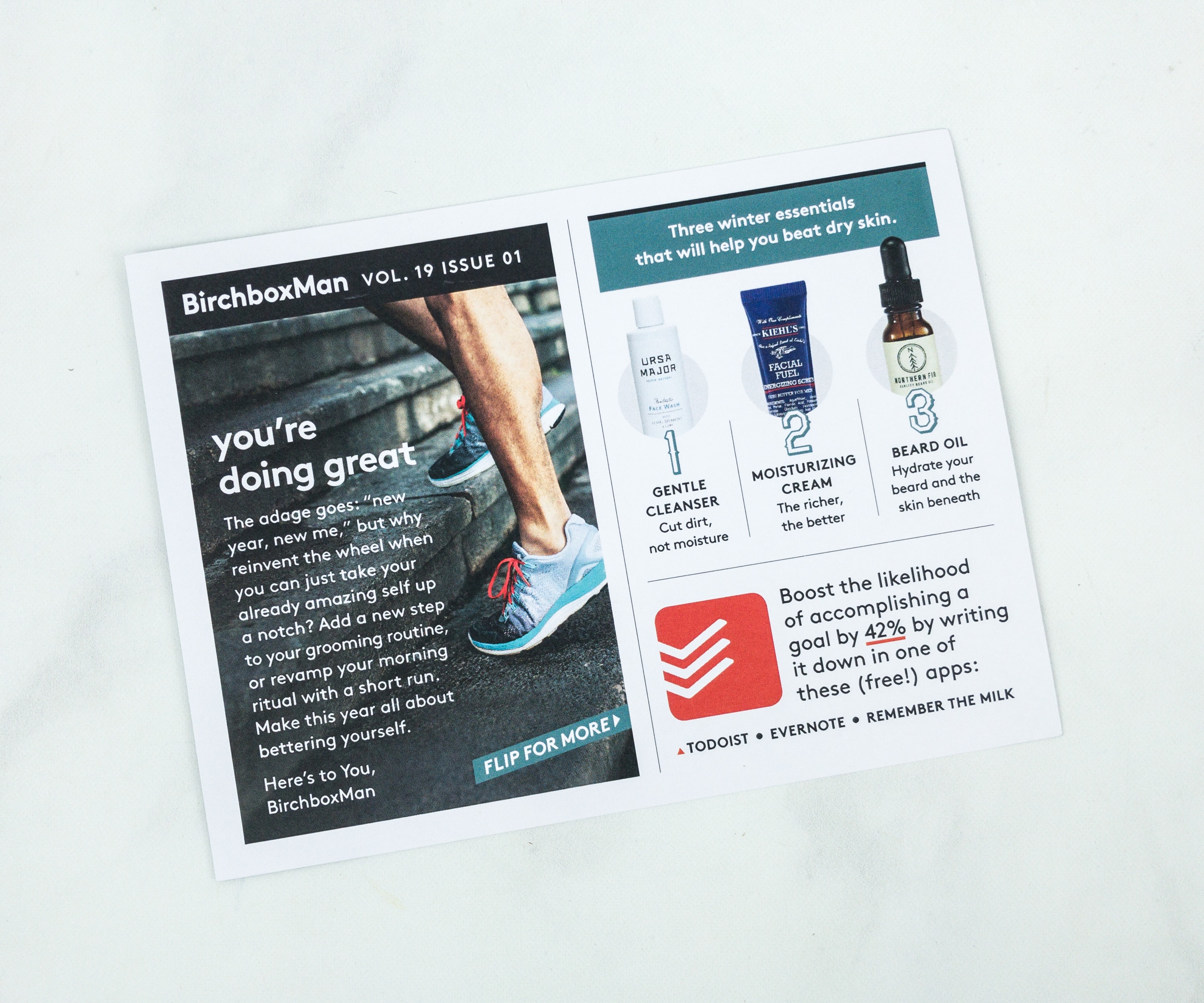 Each month, a special card for BirchBox Man is included inside the box containing some tips and life hacks.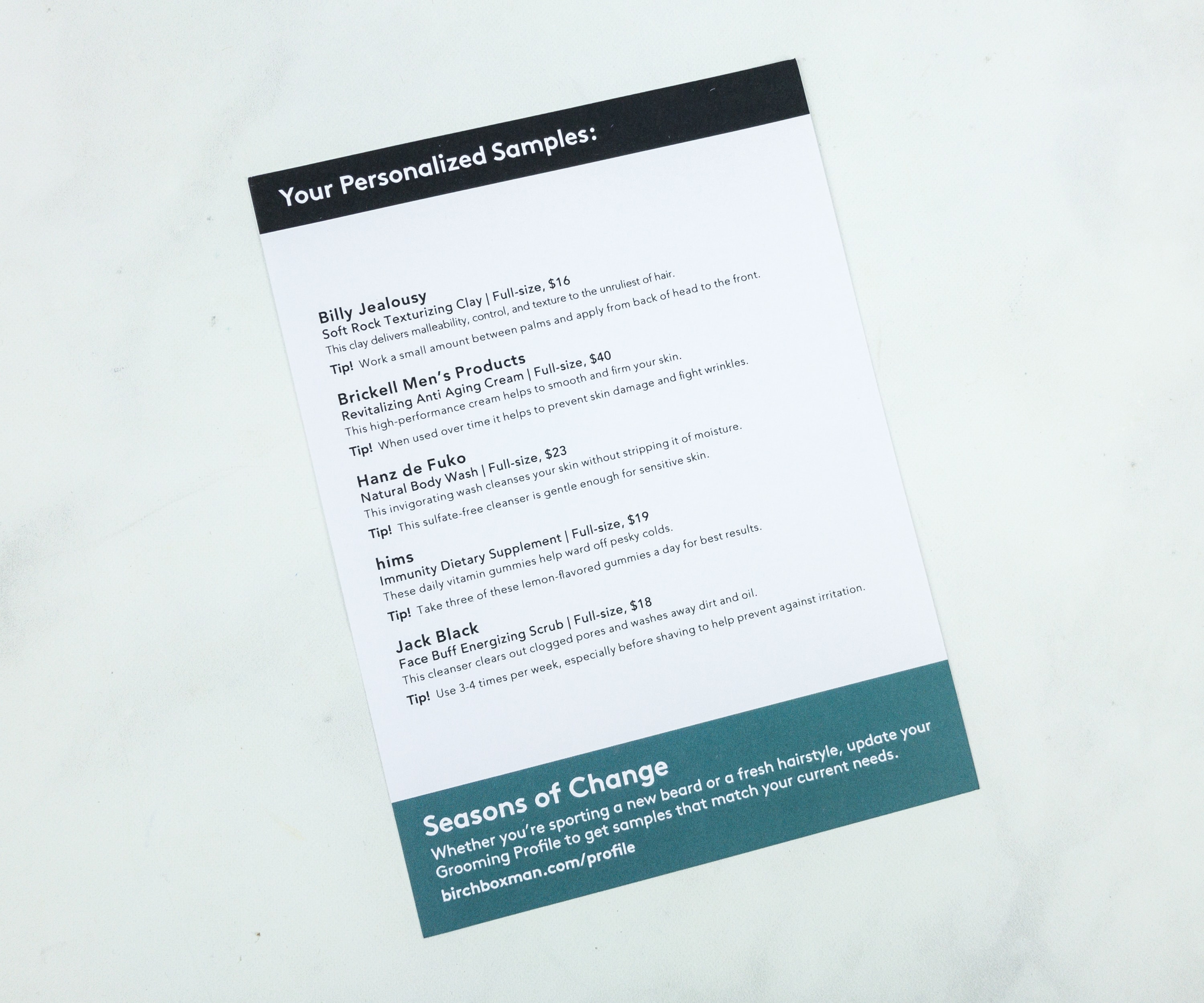 This info card identifies the 5 samples in the box. It lists the price of the full-size version available on the Birchbox site, plus a brief tip on proper use.
Aside from the info card, the box also includes an exclusive discount card for your next order.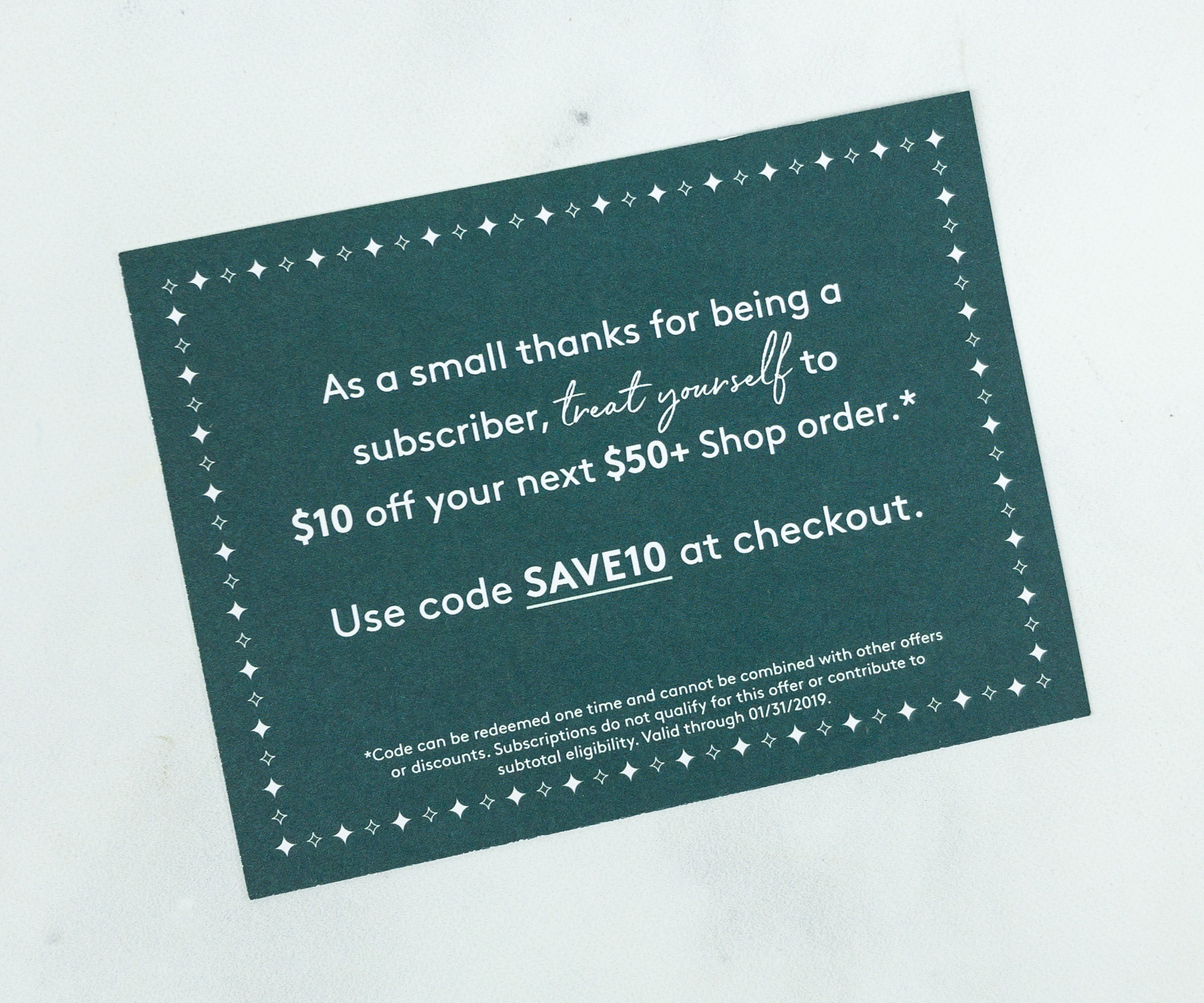 Use the code indicated on the card and get a $10 off on your next 50% and up purchase!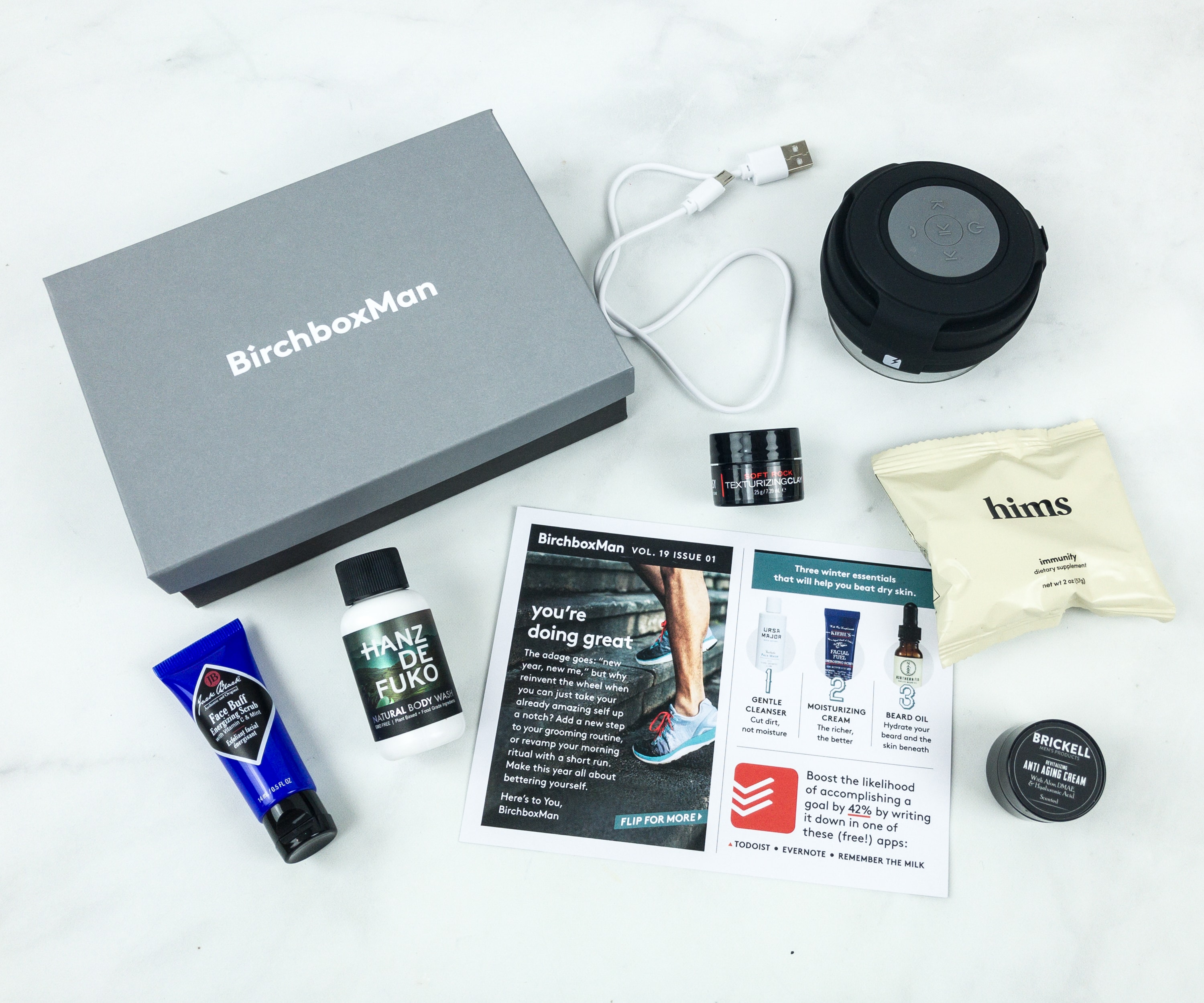 Here's everything in my January 2019 box.
Soltar Shower Speaker. It's a wireless, Bluetooth speaker that is designed to handle all the water that might come its way so it's perfect to use if you want some music in the shower and even at the pool.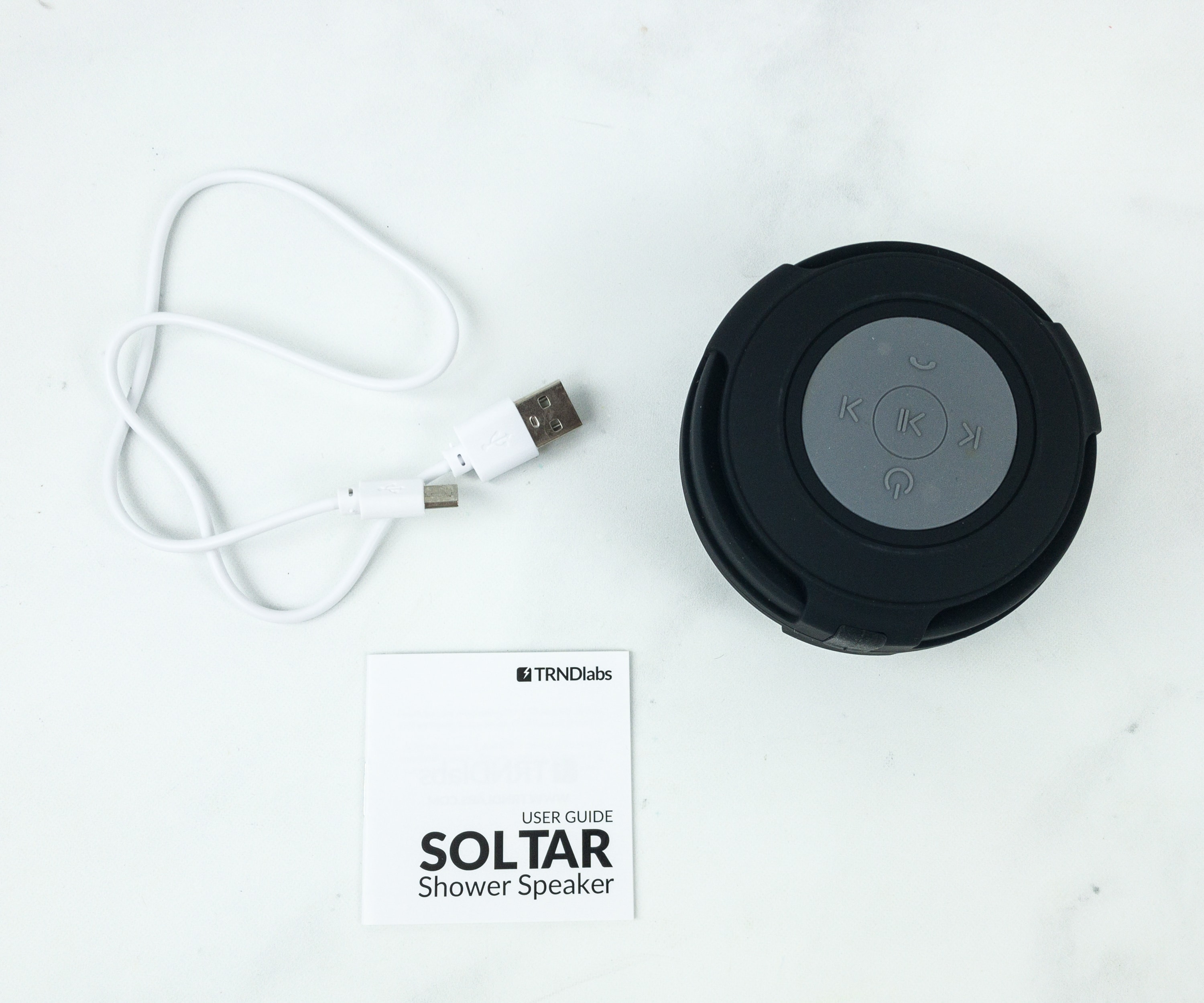 Inside the box is a black wireless speaker and a white USB charging cable, plus a user guide.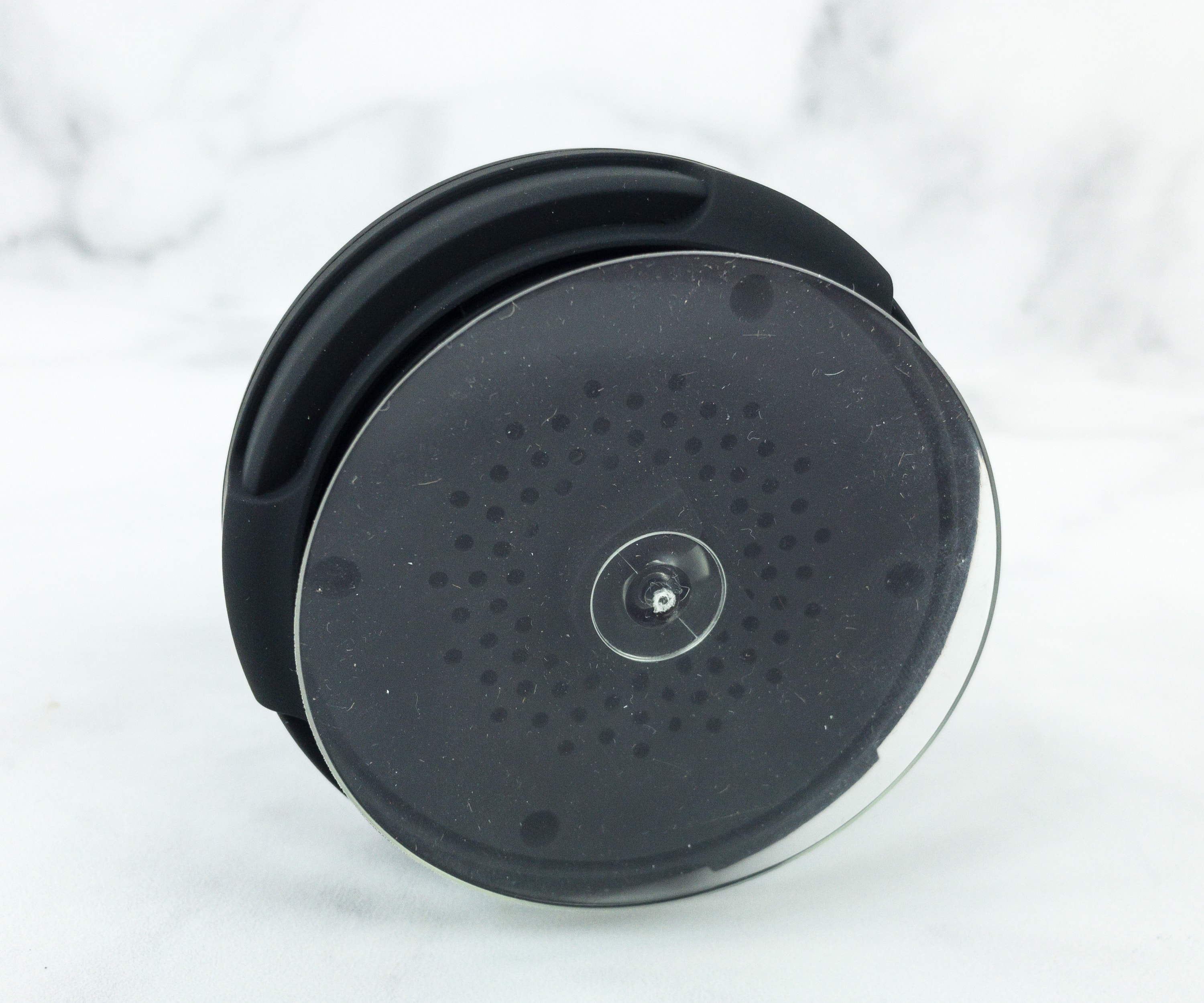 On the back of this innovative speaker is a super strong suction cup that can hold on to the wall in your shower or even your tub. It holds strong no matter how much water is splashed around it.
This speaker features a built-in controls to manage your tunes. You can turn it on and off, toggle the volume, skip, and play and pause.
It has a 33-foot Bluetooth operating distance and weighs just 100 grams with a six-hour battery life. The best thing about this speaker is that it's chargeable via USB. We paired this with an Amazon Echo and the kids are JAMMING in the shower. Yes, I admit this one wasn't for me – we selected this item as our lifestyle pick this month because our kids requested one for Christmas. It was really an easy win because I had to do nothing.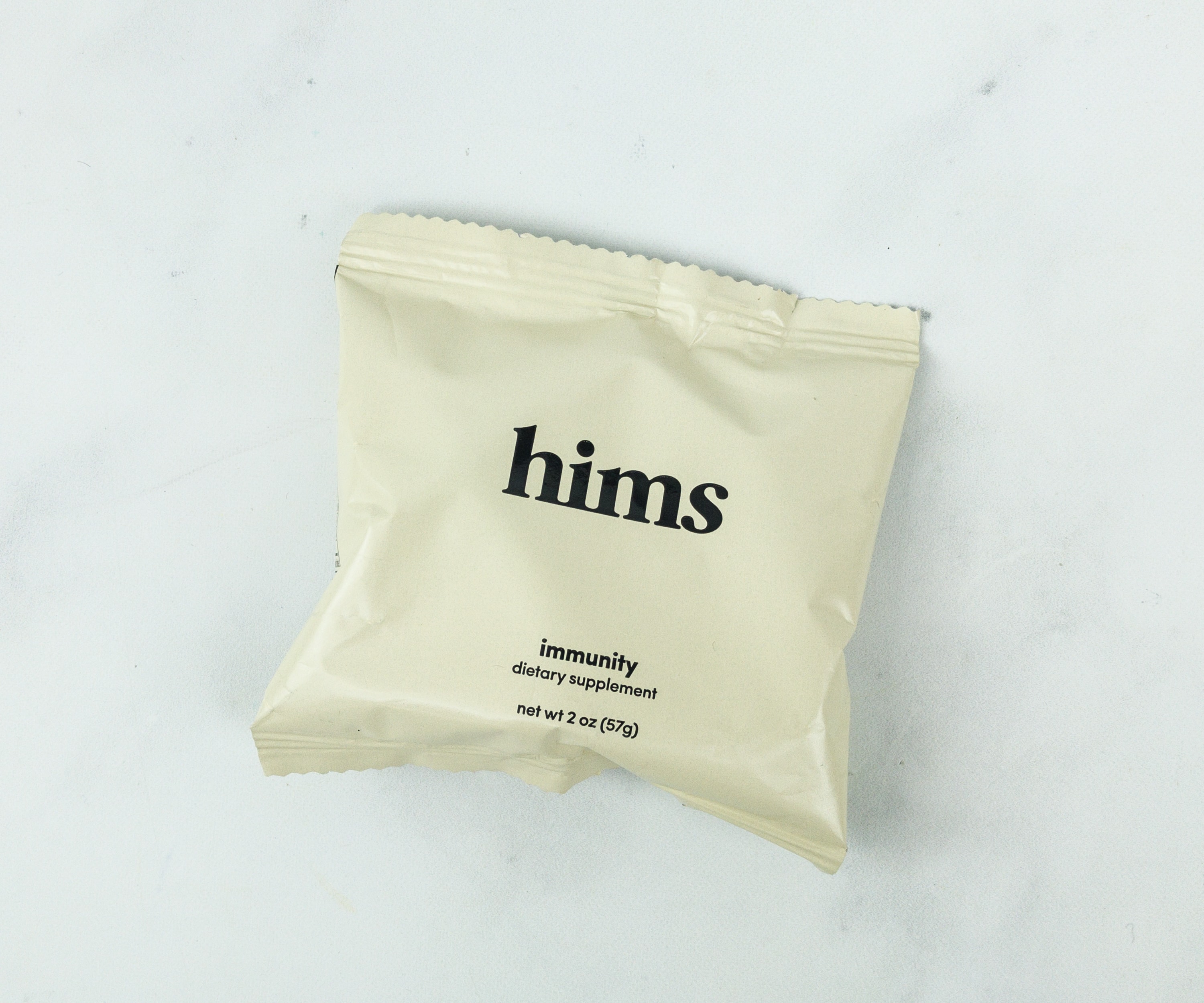 Hims Immunity Dietary Supplement ($1.35) This pack contains lemon-flavored gummies.
Each gummy contains essential vitamins and minerals such as vitamin A, E, K and thiamine that are necessary for supporting your immune system. They're tasty and easy – and I really needed them after being hit by repeated winter illnesses.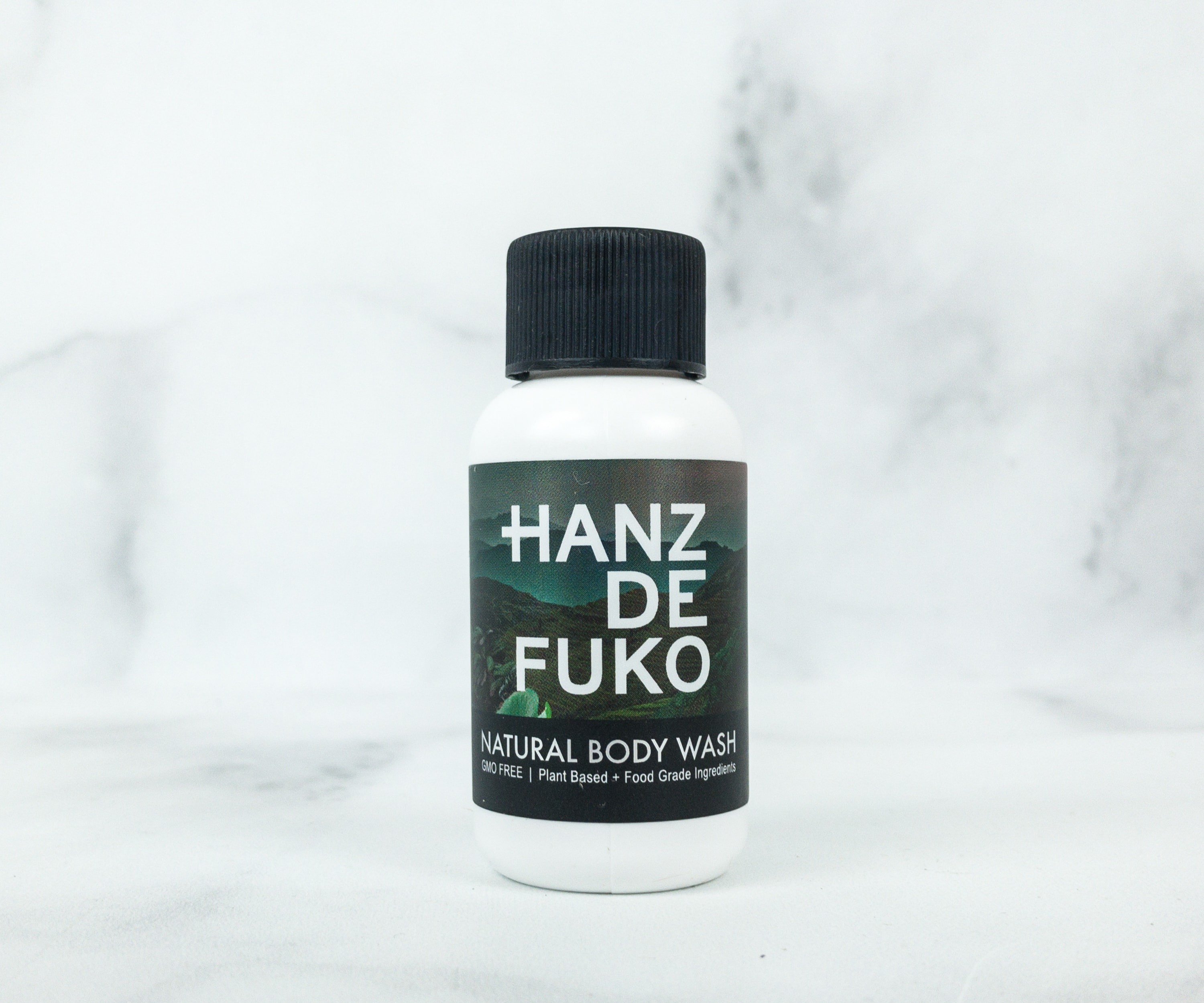 Hanz De Fuko Natural Body Wash ($23 Full Size 8 oz.) It's a revitalizing body wash made from plant-based and food grade ingredients with a natural scent of minty rum and sandalwood. It's totally amazing, and I really love the minty scent too!
Jack Black Face Buff Energizing Scrub ($3) Packed with vitamin C and mint, this pre-shave facial scrub gently exfoliates dead skin cells and removes oil and dirt. It also helps prevent ingrown hairs and minimize shaving irritation.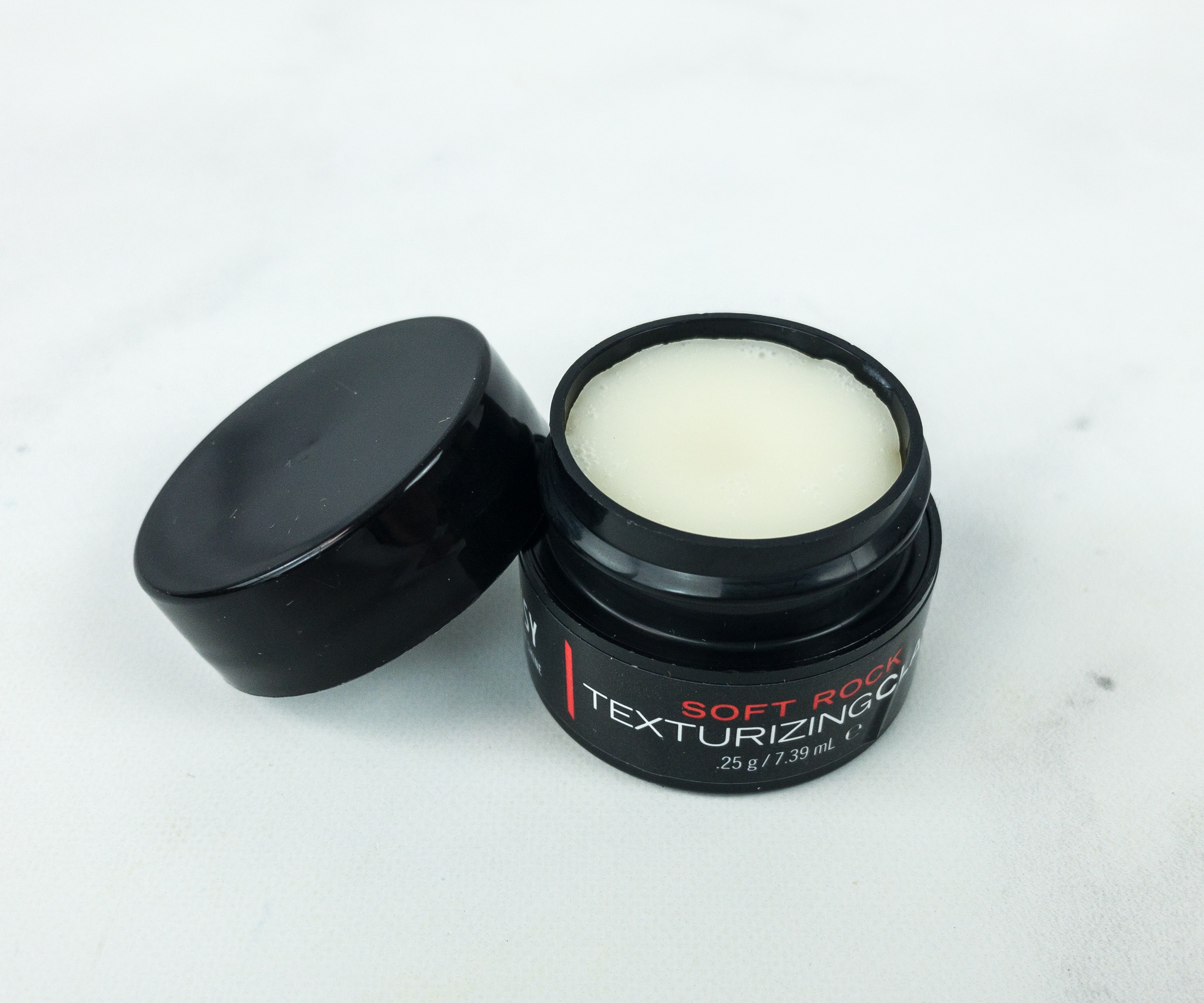 Billy Jealousy Soft Rock Texturizing Clay ($1.33) This hair styling clay is made from sunflower oil, tocopherol (vitamin E), and shea butter that moisturizes, conditions, and protects your hair. It doesn't weigh down hair and there's no greasy residue.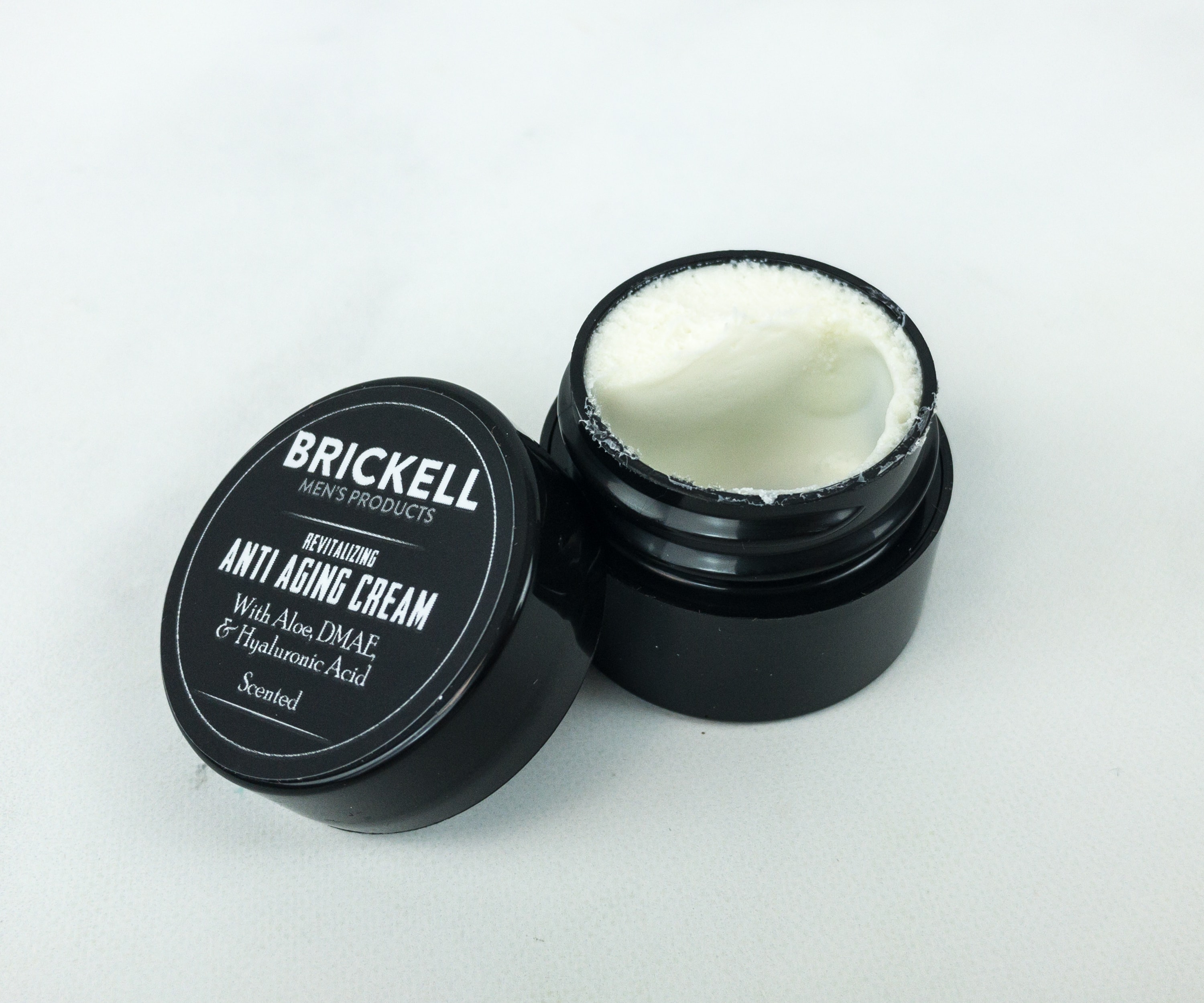 Brickell Men's Products Revitalizing Anti Aging Cream ($40 Full-Size 2 oz.) This anti-aging cream is made with aloe, shea butter, jojoba oil, and rooibos extract that immediately smoothen and firms your complexion while slowly eradicating wrinkles over time.
I'm giving two thumbs up for this month's curation, as they provided a variety of great grooming items for men — such as a moisturizer, a facial cleanser, and body wash that works as a shampoo too. Aside from these, the box also includes an innovative wireless Bluetooth speaker! We really love our new gadget, it's so handy, 100% waterproof, very durable, and most of all produces a great sound quality.
What's your experience with Birchbox Man?