Billie is a monthly subscription that delivers high-quality shaving supplies and body products, without clichés or false promises. The subscription starts at $9, with free shipping to the US. You'll get a handle, magnetic holder, and two 5-blade cartridges in your first shipment. Subsequent shipments include 4 replacement cartridges, plus you can add-on to your subscription.
See the full review of the intro Billie shaving subscription here.
When you sign up you pick the color of your razor handle, the frequency at which you shave (this sets your replacement blade frequency from once a month to every 3 months), and select any add-ons.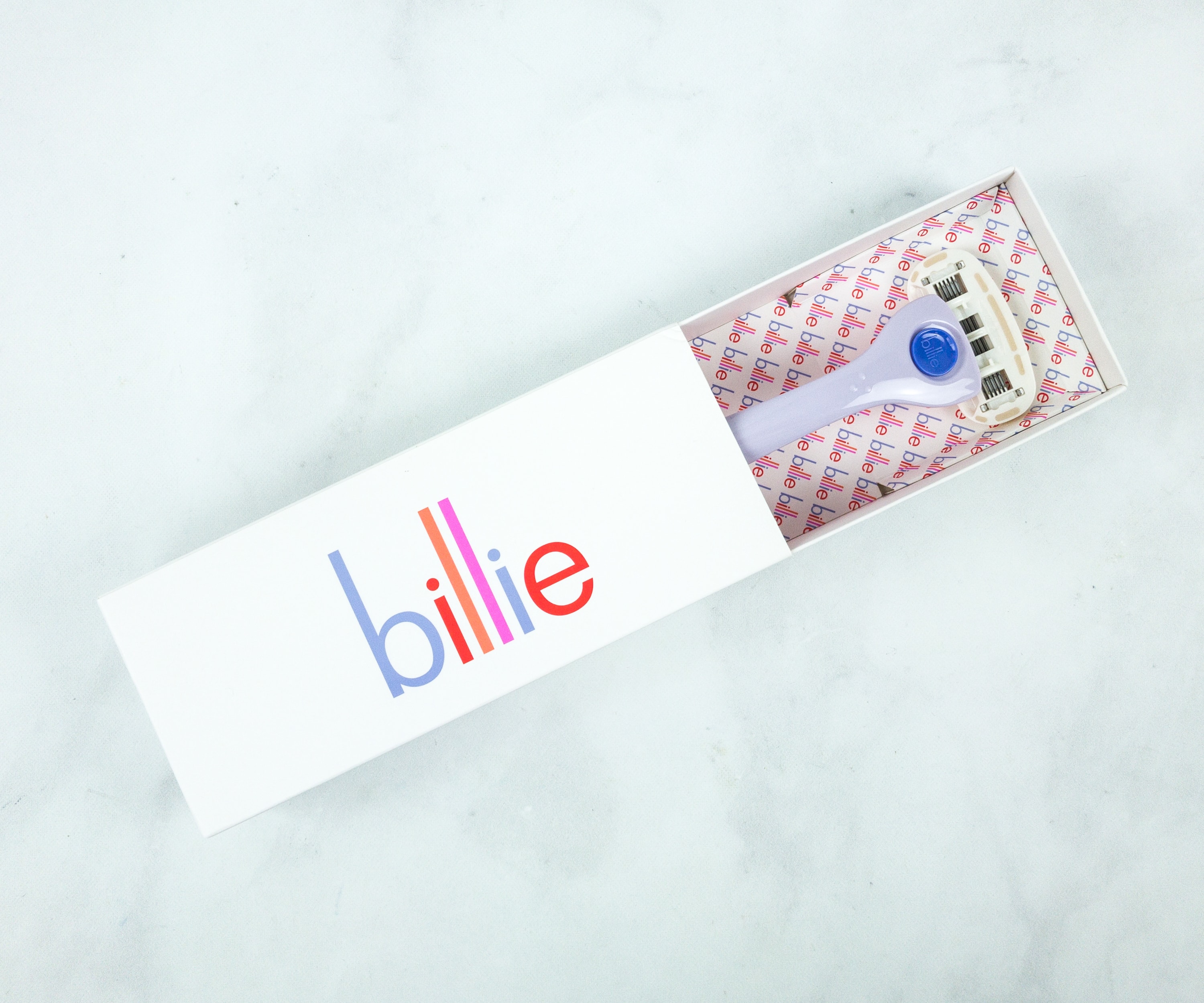 Billie has a new colorway – it's called DREAMPOP and it's the cutest!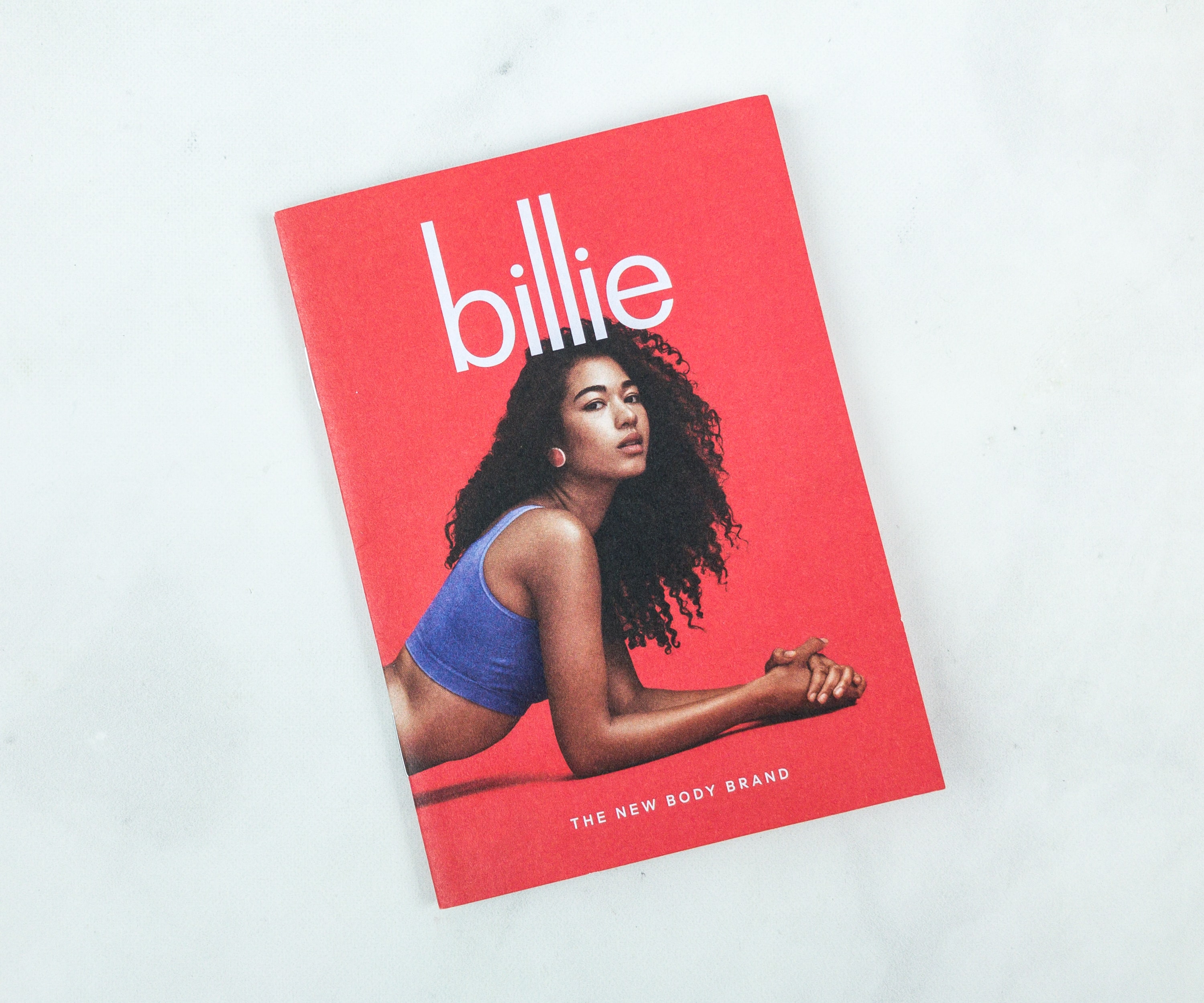 They also included a guide for this body brand.
The guide lists the items included for this month's box.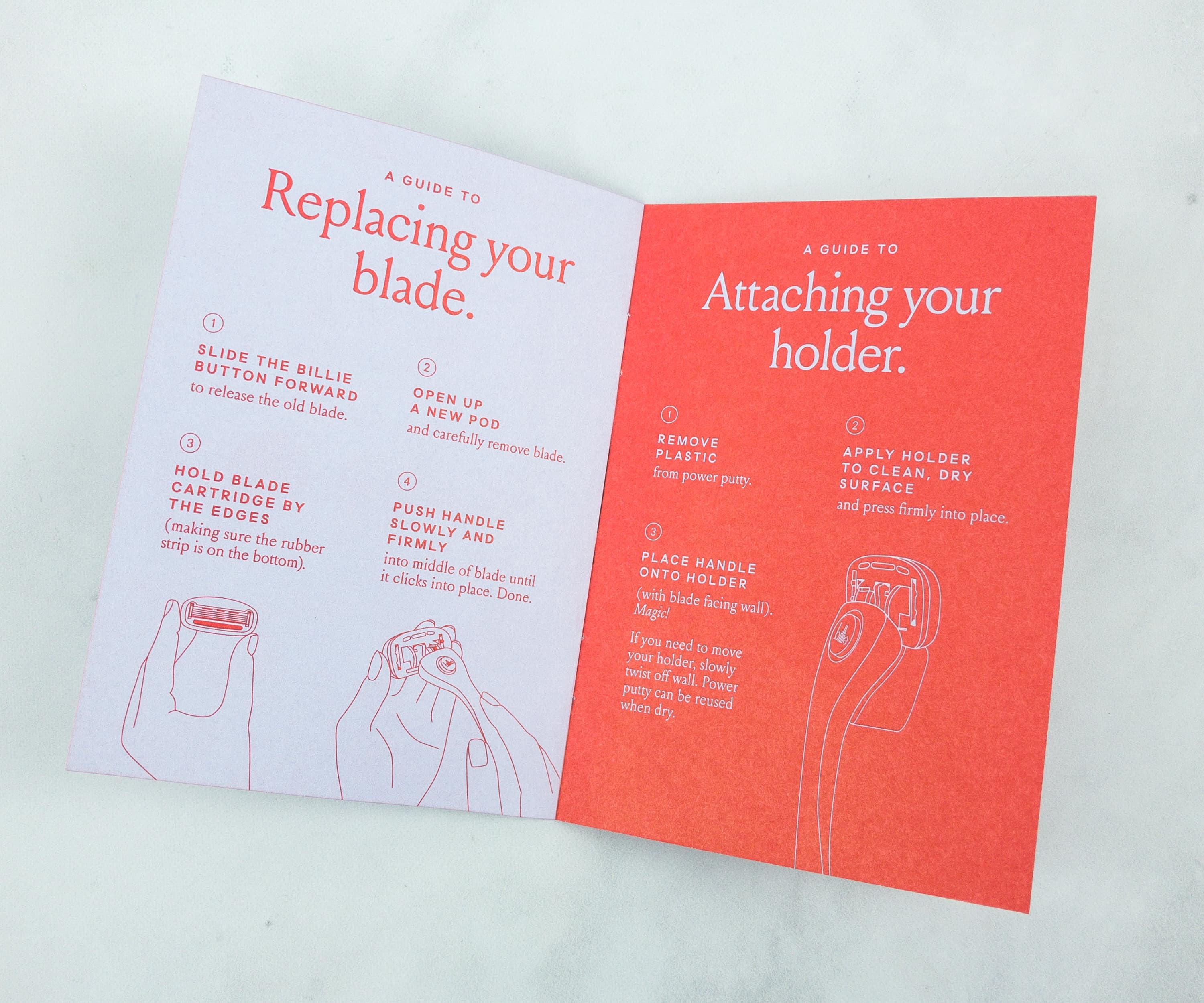 It also features instructions on how to easily replace your blades, and attaching the holder.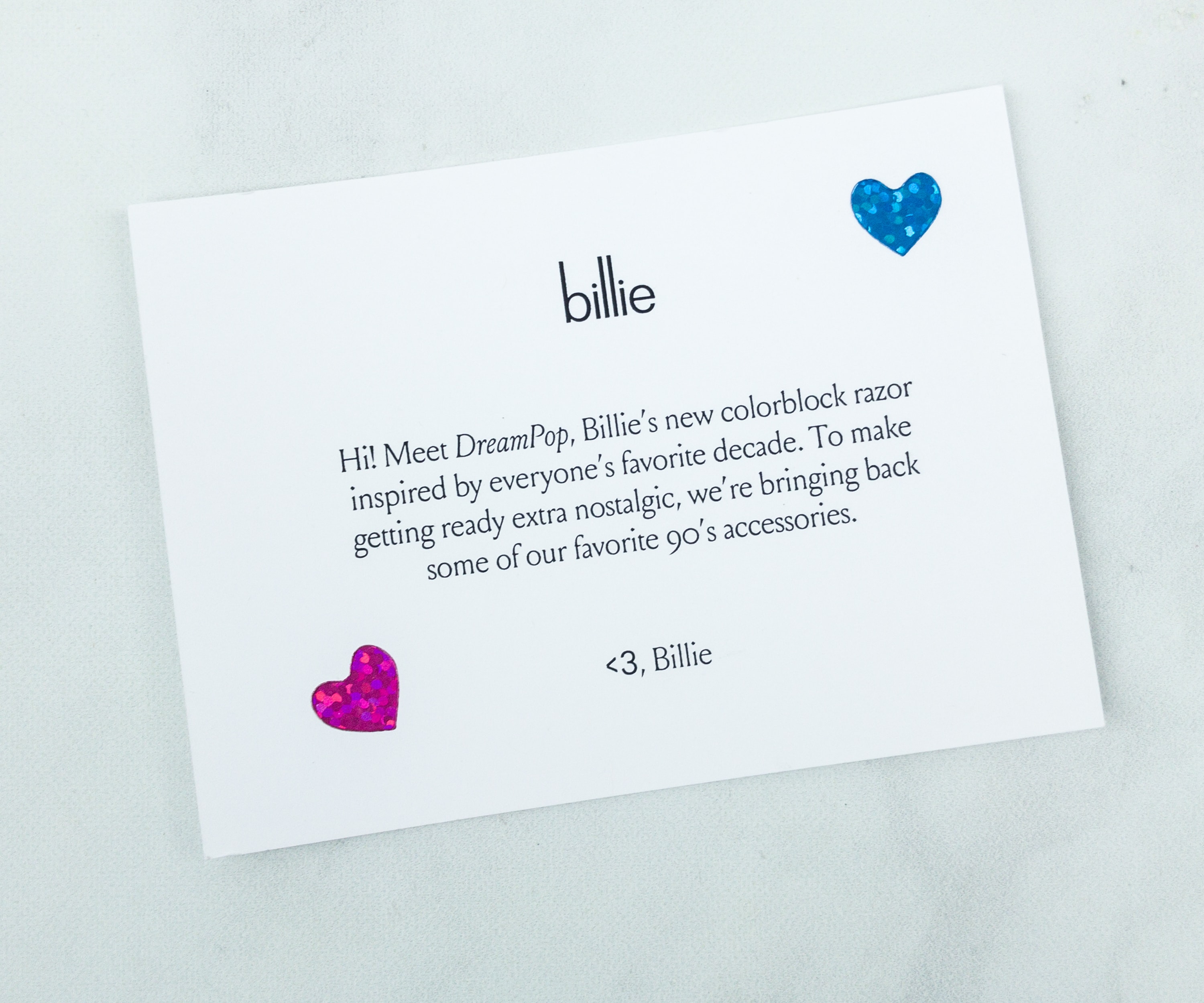 Here's a sweet note from Billie which also introduces us to this month's product, the Dreampop.
Billie's Dream Pop Color Block Razor. The colors and style will really remind you of the glorious 90's era. They all literally POP!
One side of the handle is in lilac.
The other side is in pink. What a nice pop of color!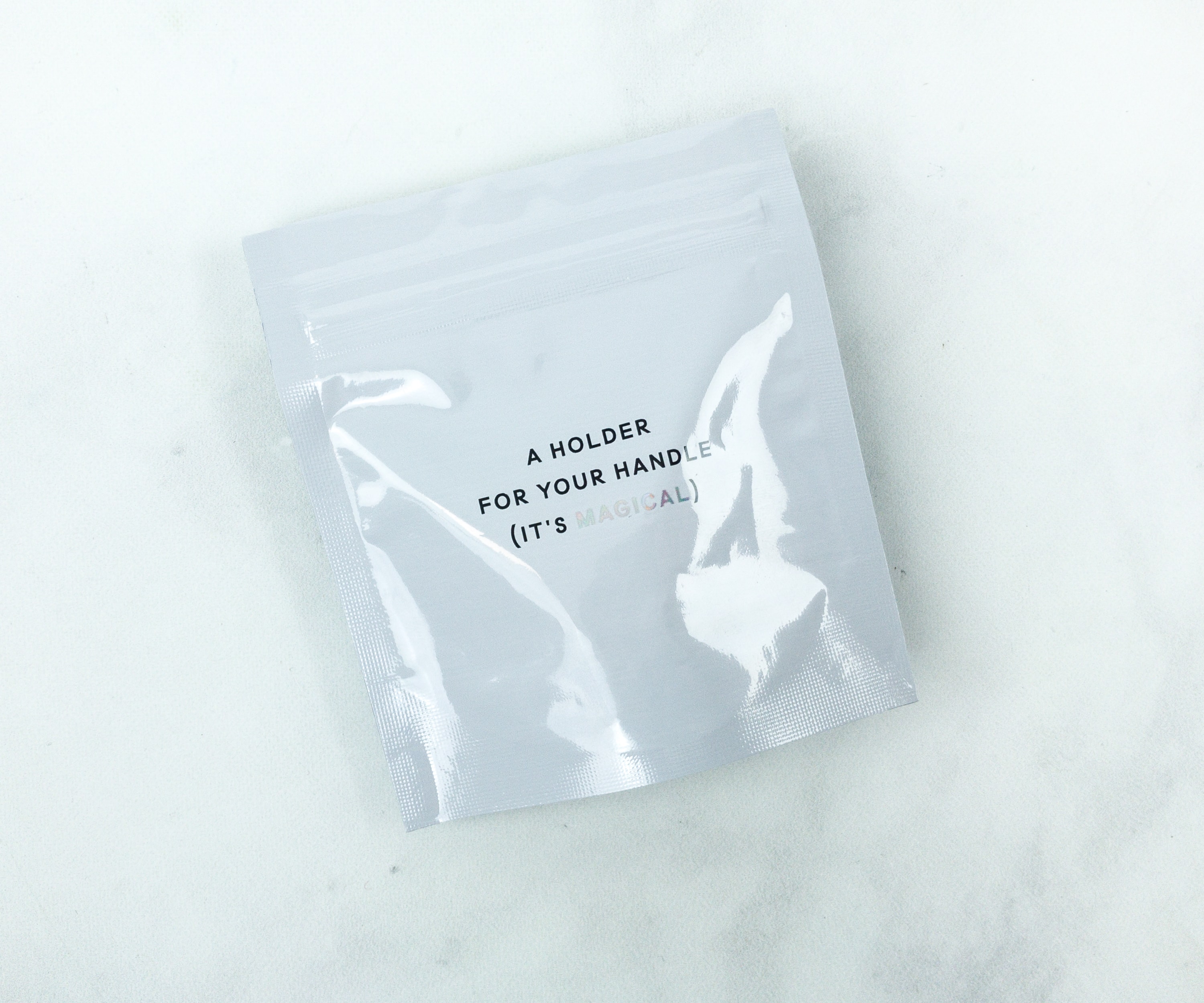 The holder for the handle also came in protectively packaged!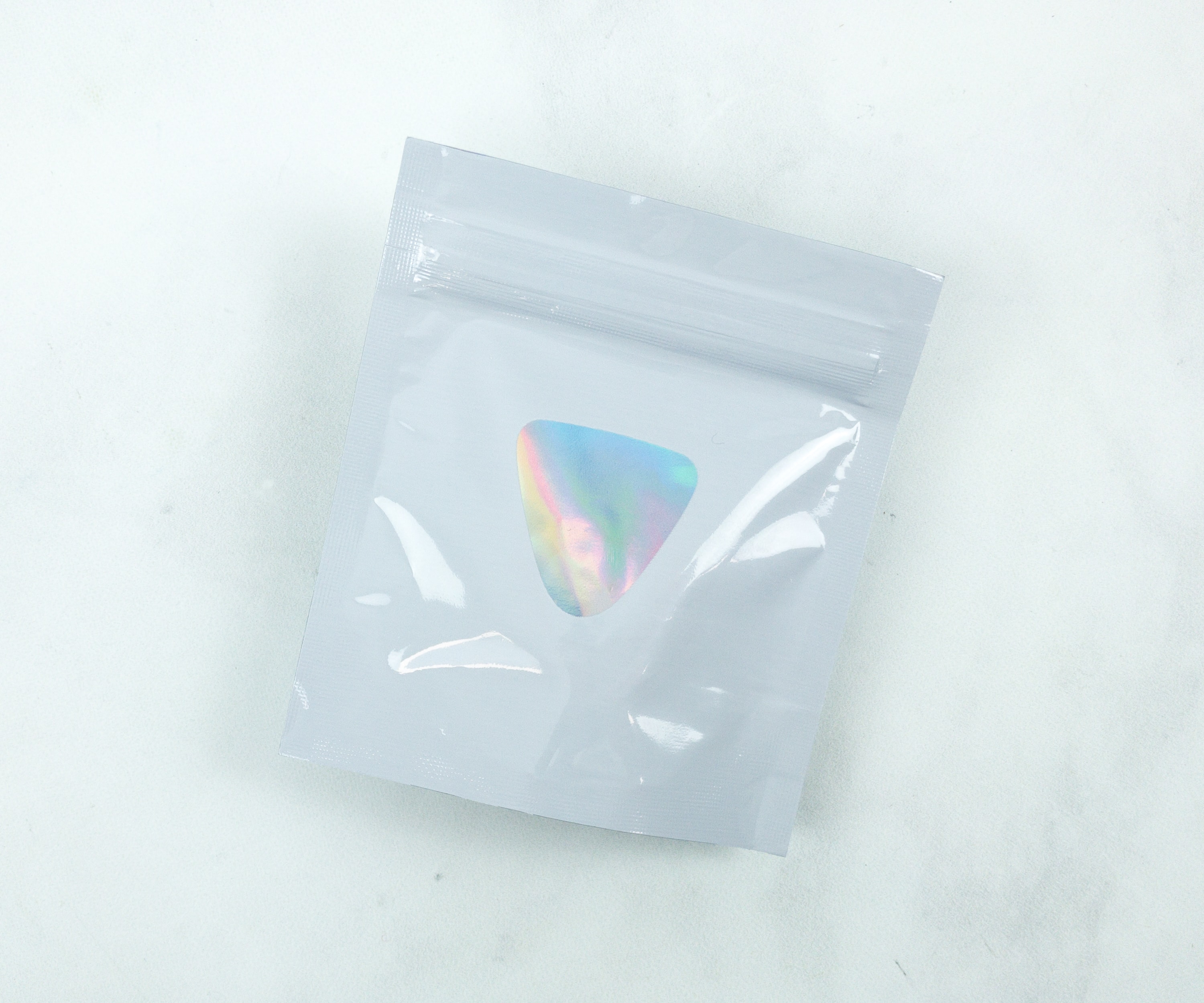 See the reflection of the color in there? That looks fantastic!
The razor's handle holder came in red.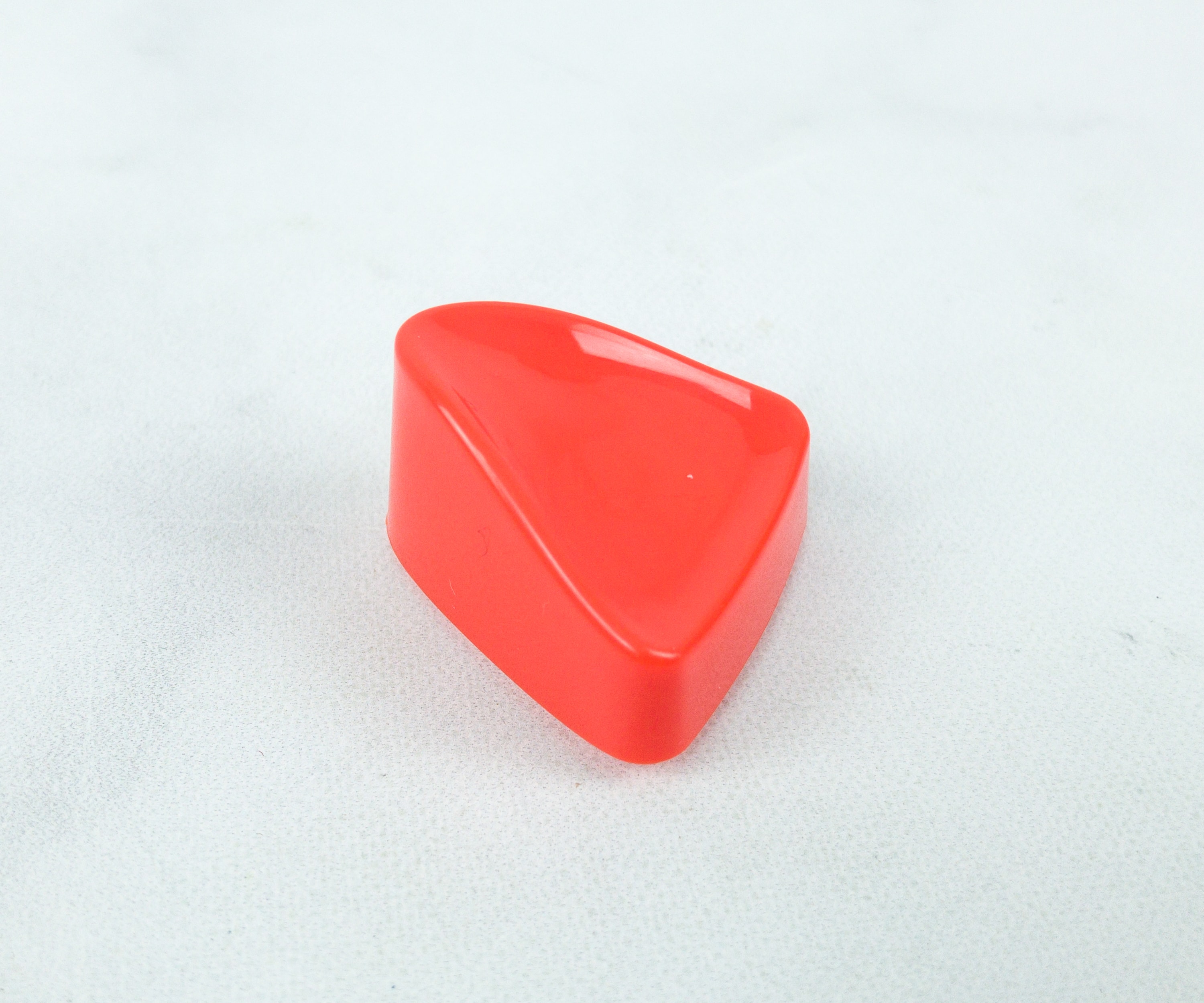 This magnetic pedestal will definitely make your razor set look like royalty!
It easily sticks on flat surfaces and takes just seconds to apply. I like that it just uses one small square to stick, too.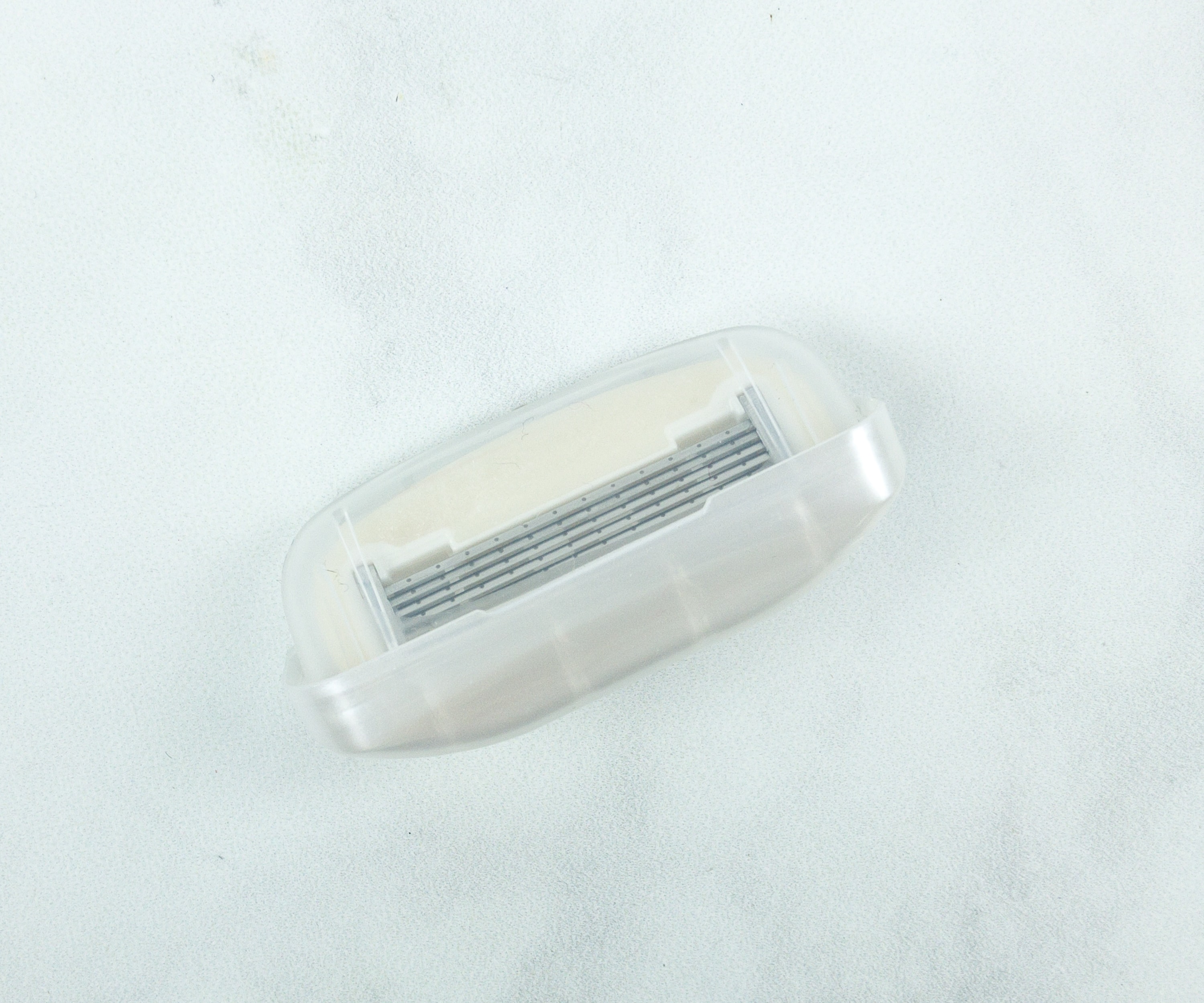 The set also included pre-packed blades, which can last for a few months, depending on how often you do the drill. In my case, this will do for a month or so.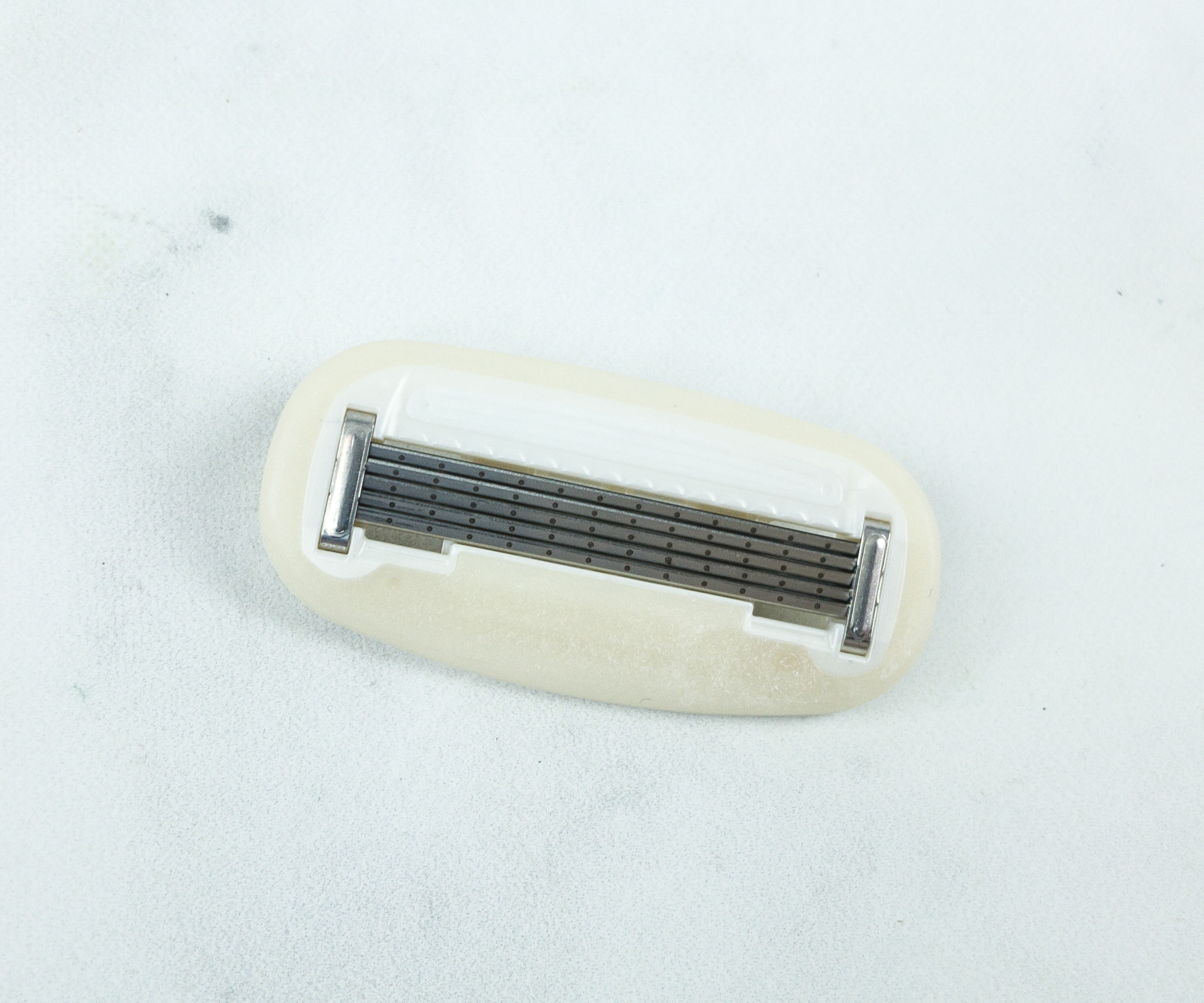 It comes with 5 blades to ensure a smooth and close shave to the skin, as it also prevents stubbles from forming afterward.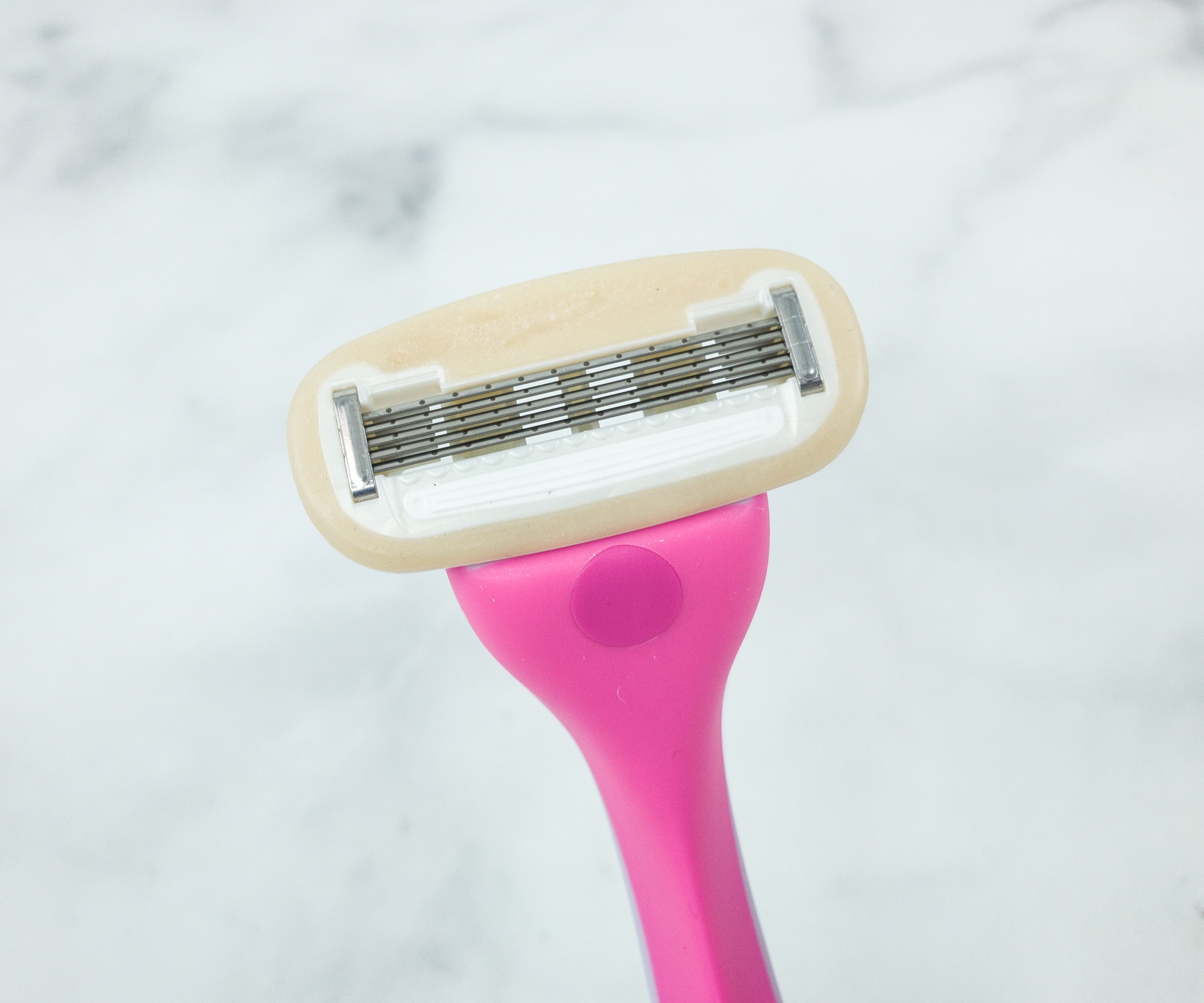 Also, the blades can easily be attached to the handle, and the grip is great too!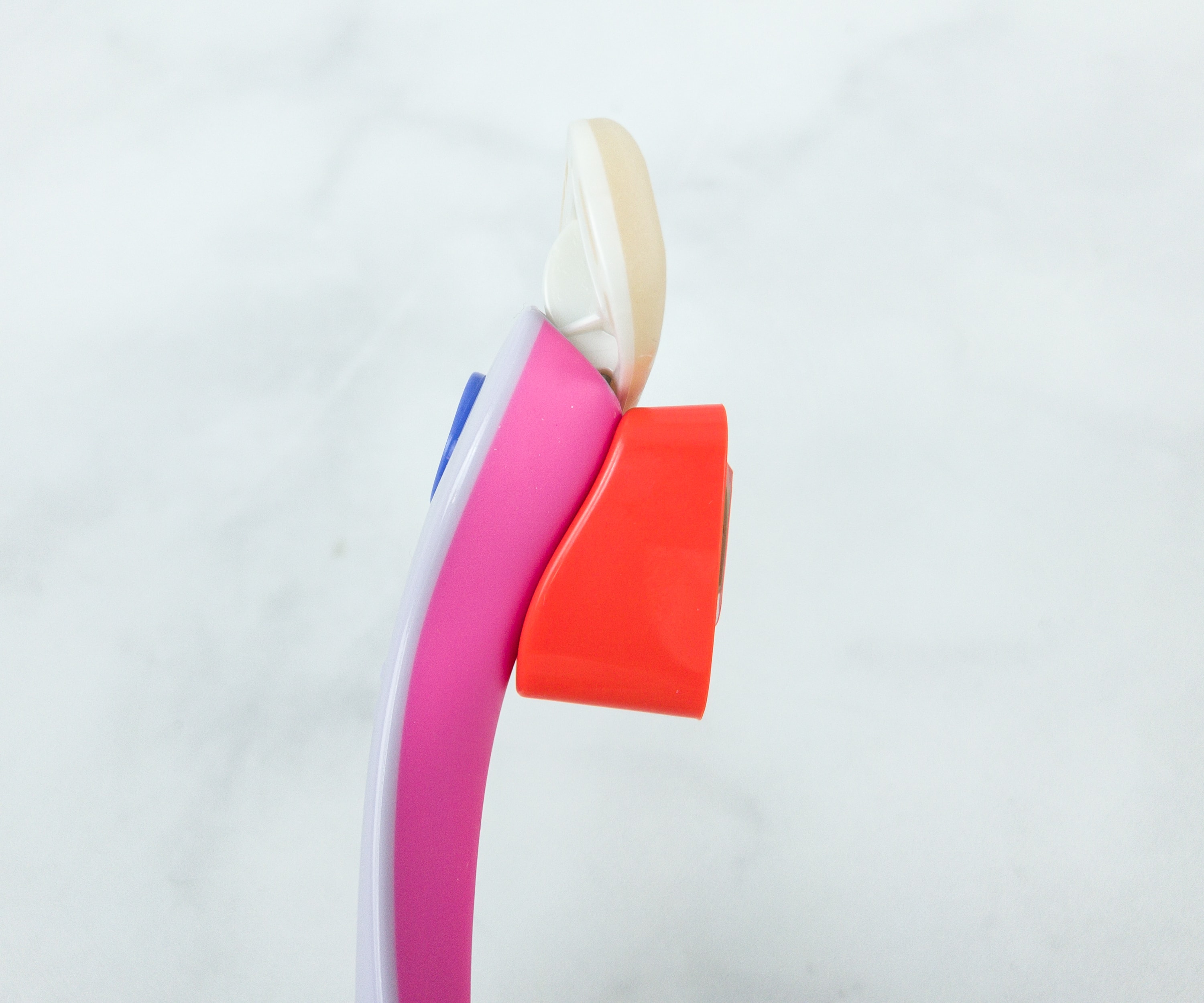 See how the handle holder perfectly holds the whole thing? I'm impressed!
This combo fits beautifully! I love the mix of the colors, and it's so nostalgic!
The guide provided instructions on how to easily replace the blades so no worries.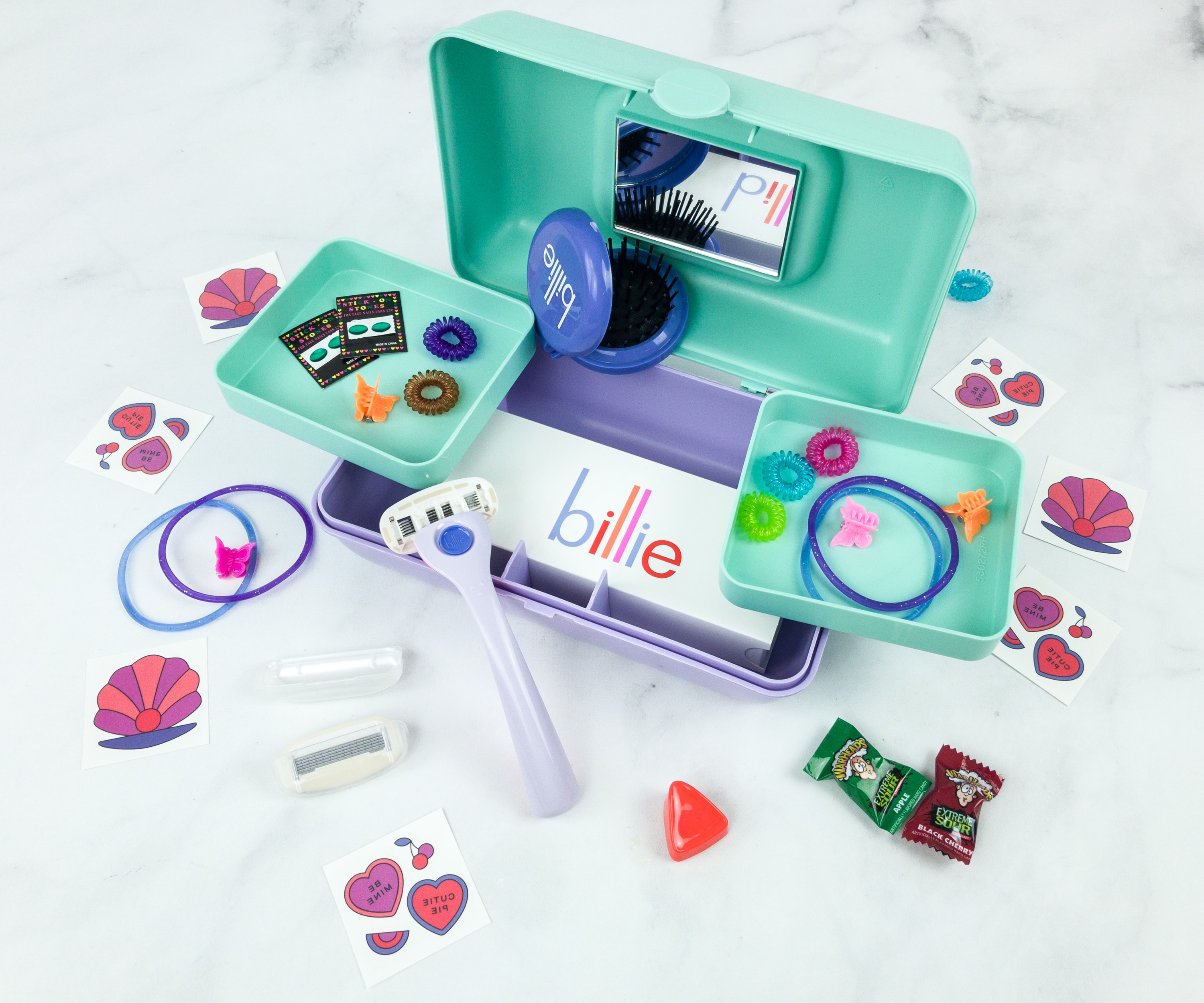 Note that all the extra doo-dads were sent along with the review razor, and won't come with yours, but you can pick up that cute compact mirror brush for $4 (I know, I know, you want to buy this kit, I want you to be able to buy this kit, but it's not available!).
Billie Razor is an awesome and convenient subscription for women as they send out shaving tools that are designed exactly for women! This is really an enjoyable kit, the colors are great, and the contents are lovely and nostalgic. This reminds me of pigtail days and colored clips and scrunchies. I love how this razor works effectively and lasts for a longer time! It's safe and easy to use, and the results are fantastic too, smooth after shave legs! The little holder is genius, it makes sure my razor always goes back in the right place.
What do you think about Billie?