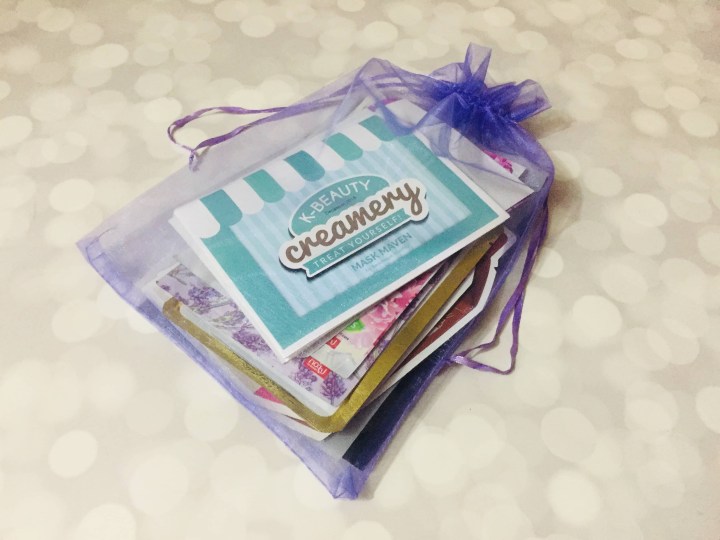 Beauteque offers two ways to get your fill of (mostly) Korean beauty products each month: BB Bag contains 6-8 full-sized products such as makeup, skin care, body care, and more for $24 per month; Mask Maven brings you 9 different masks for $15. Both subscriptions are offered in 1, 3, 6, or 12-month terms that will automatically renew until canceled. This month the masks came in a pretty holo rainbow mailer instead of the box.
DEAL: Save 10% on the BB bag or Mask Maven with coupon code CRATEJOY10.
The information sheet has information about all the masks included. The December theme features many masks containing milk as an ingredient. Since I don't want to repeat the same bit for each mask, here's some benefits of milk as an ingredient:
Vitamin A which treats dry skin.
Vitamin D boosts collagen production.
Milk proteins strengthen skin.
Lactic acid (AHA) gently exfoliates away dry, dead skin.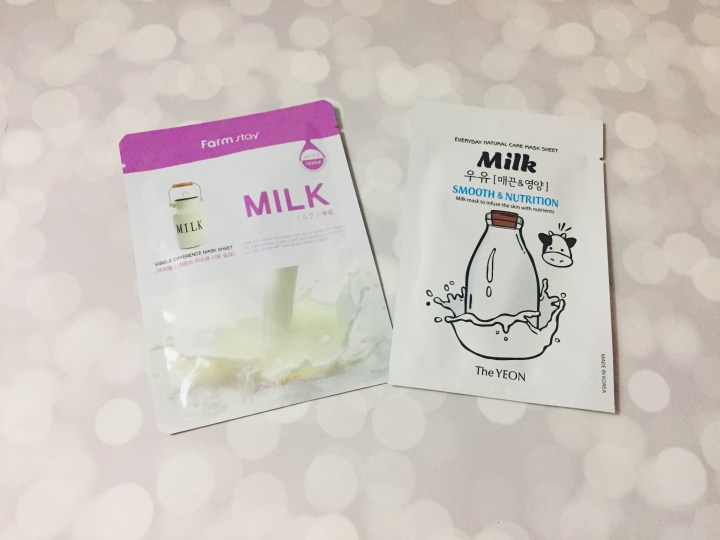 Farmstay Milk Mask — This mask is unique for its 100% cotton material which sticks to the skin more easily.
TheYeon Milk Mask — Containing milk proteins to strengthen skin's elasticity.
Nohj Milky Glow Nourishing Mask — A mask to brighten skintone. It contains lemon to brighten and aloe to soothe,
Nohn Milky Glow Illuminating Mask — Contains lavender, milk, and lemon. Similar ingredients to the Nourishing mask but with lavender instead of aloe.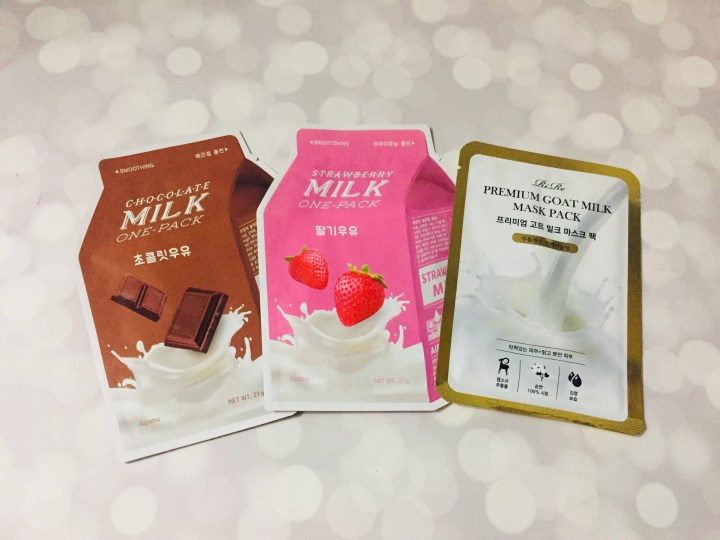 A'pieu Chocolate Milk Mask — I love how cute the packaging is! Chocolate is full of good ingredients, and this mask is anti-aging, anti-inflammatory, and brightening.
A'pieu Strawberry Milk Mask — Strawberries are full of good ingredients that can help with acne marks and pigmentation, so this mask would be great for someone with troubled skin.
Rire Goat Milk Mask — Goat's milk has 28% more selenium, which is a mineral that is an antioxidant, which helps protect the skin against free radicals and other pollutants.
JM Solutions SOS Amino Ringer Mask — I love JM Solutions masks and MM always sends us a nice variety. This is a fun two-part mask where you squeeze the essence from the bottom up into the mask compartment. I couldn't find a lot of information about this mask, but Beauteque's store says it helps with collagen and elasticity.
JM Solutions SOS Ampoule Vita Mask — Ampoules tend to be more heavy hitting than essences, as they're more concentrated. So this mask is basically a superboosted version and works harder to improve your skin.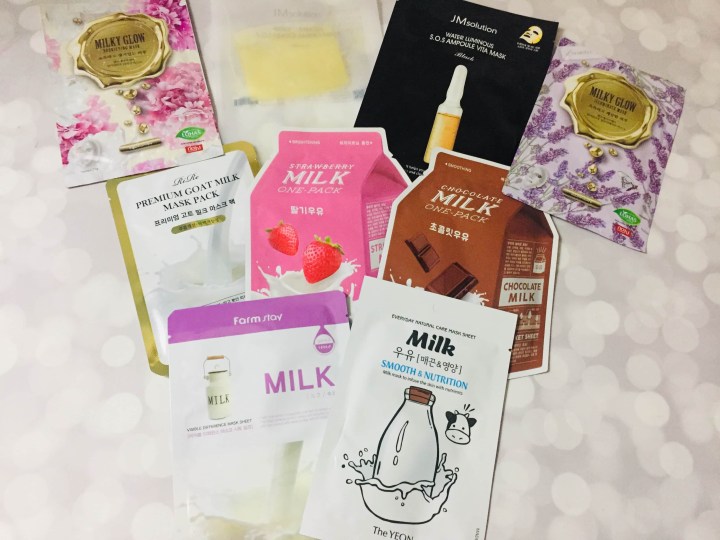 I really liked this month's selection of masks, but I found the theme to be kind of limiting. They switched it up with the strawberry and chocolate masks, but it definitely was a much simpler theme. I really love this subscription, for how easy it is to replenish my sheet mask stash.
What did you think about this month's Mask Maven?