Animal Jam Box is a subscription box for Animal Jam fans that brings an assortment of curated products like clothing, electronics, toys, accessories, stationery and more! It's $25 per quarter + $6 shipping with over $60 worth of Animal Jam merchandise!
My kids love playing Animal Jam! It's put on by National Geographic, and really well done. My daughter is also in love with the Nat Geo Kids mag. We love everything they do.
Included inside the box is an Animal Jam information card.
The back of the card provides a list of all the goodies for this quarter!
Everything in the Winter 2018 box!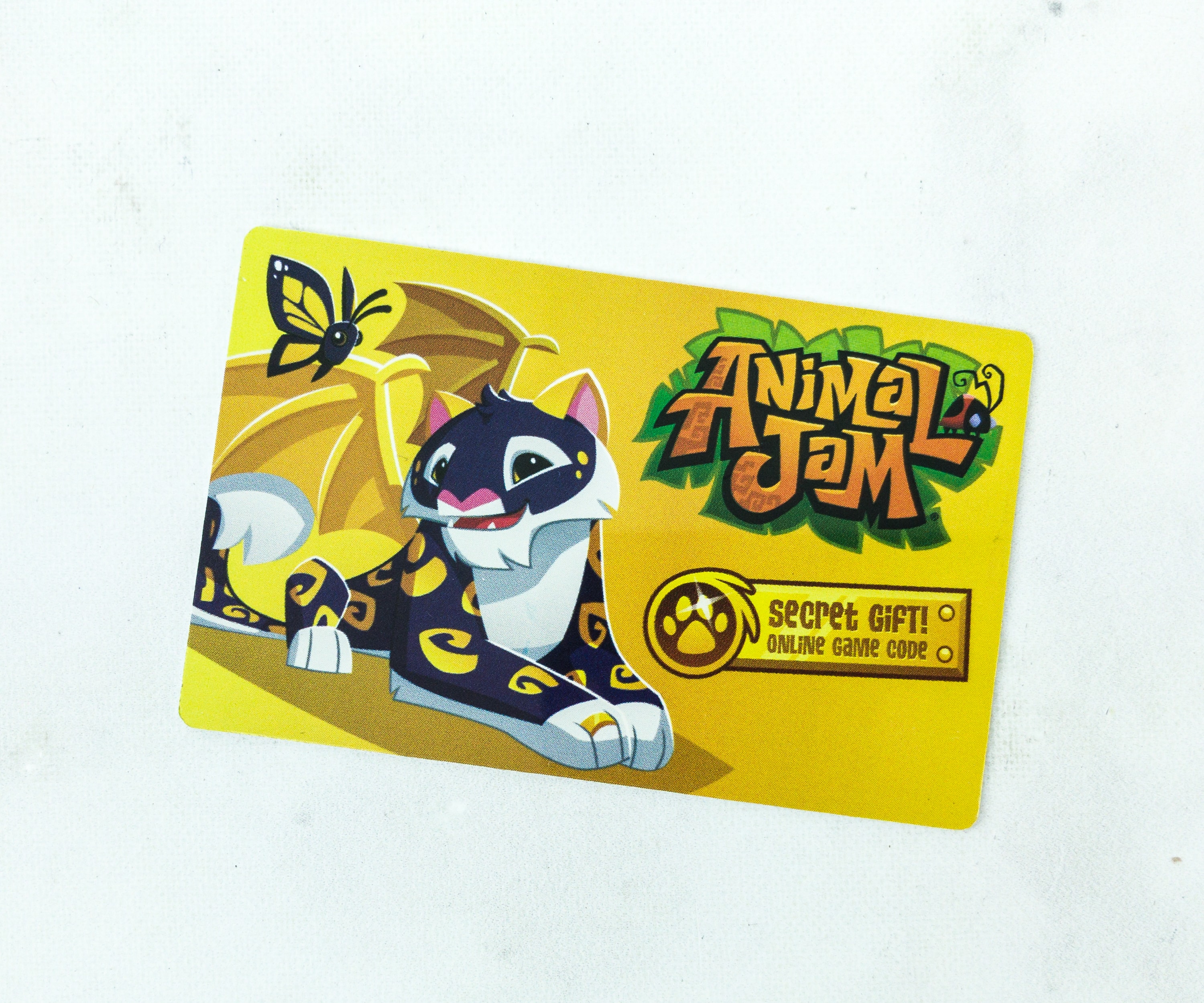 In-Game Item Secret Code. The first item we got is the exclusive Animal Jam online game card.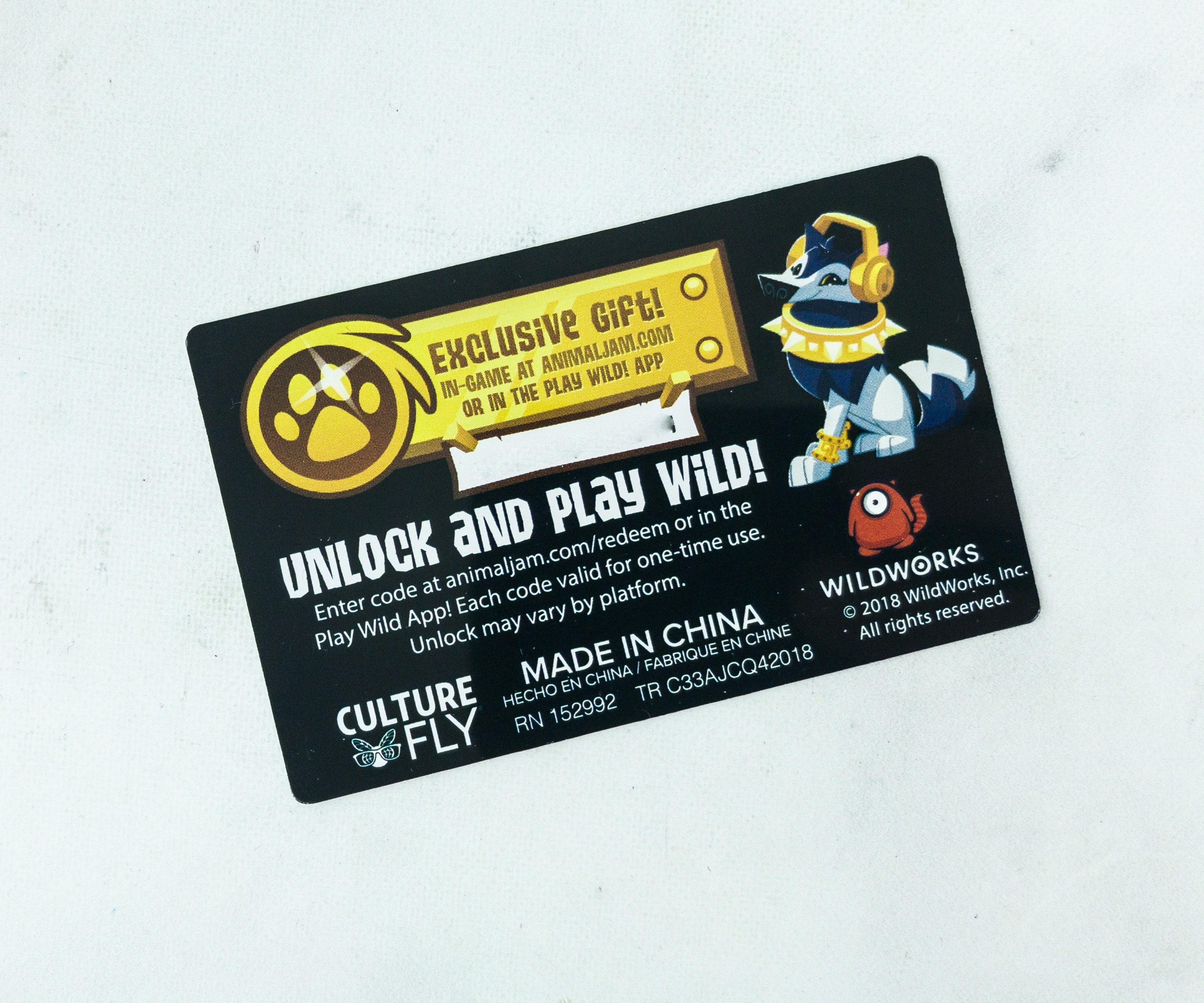 It's a top-secret, highly-classified card that contains a secret online game code for Animal Jam. You definitely must try this one out, my kids were so happy when they entered the code and unlocked it!
It's a RARE Plaque!
Rare Charm. The next item is surely an Animal Jam collector's item. It's a gold-colored charm with Rare word carved on it.
This charm makes a great pair with your favorite necklace, bracelet, or even keychain. It's easy to attach.
Spiked Wristband. Here's another Animal Jam-themed accessory, a wristband!
The black wristband and its spikes are made with high-quality silicone materials.
There's no need to worry about the spikes because they are actually soft. The band comes with a 2-button lock, providing more flexibility.
Rare Picture Frame. Featuring the same Rare carving as the charm is this gold-colored picture frame.
It is made from China and designed by WildWorks, Inc.
There's also an Animal Jam logo word etched at the lower right part of the frame. We can't wait to put a nice photo in it!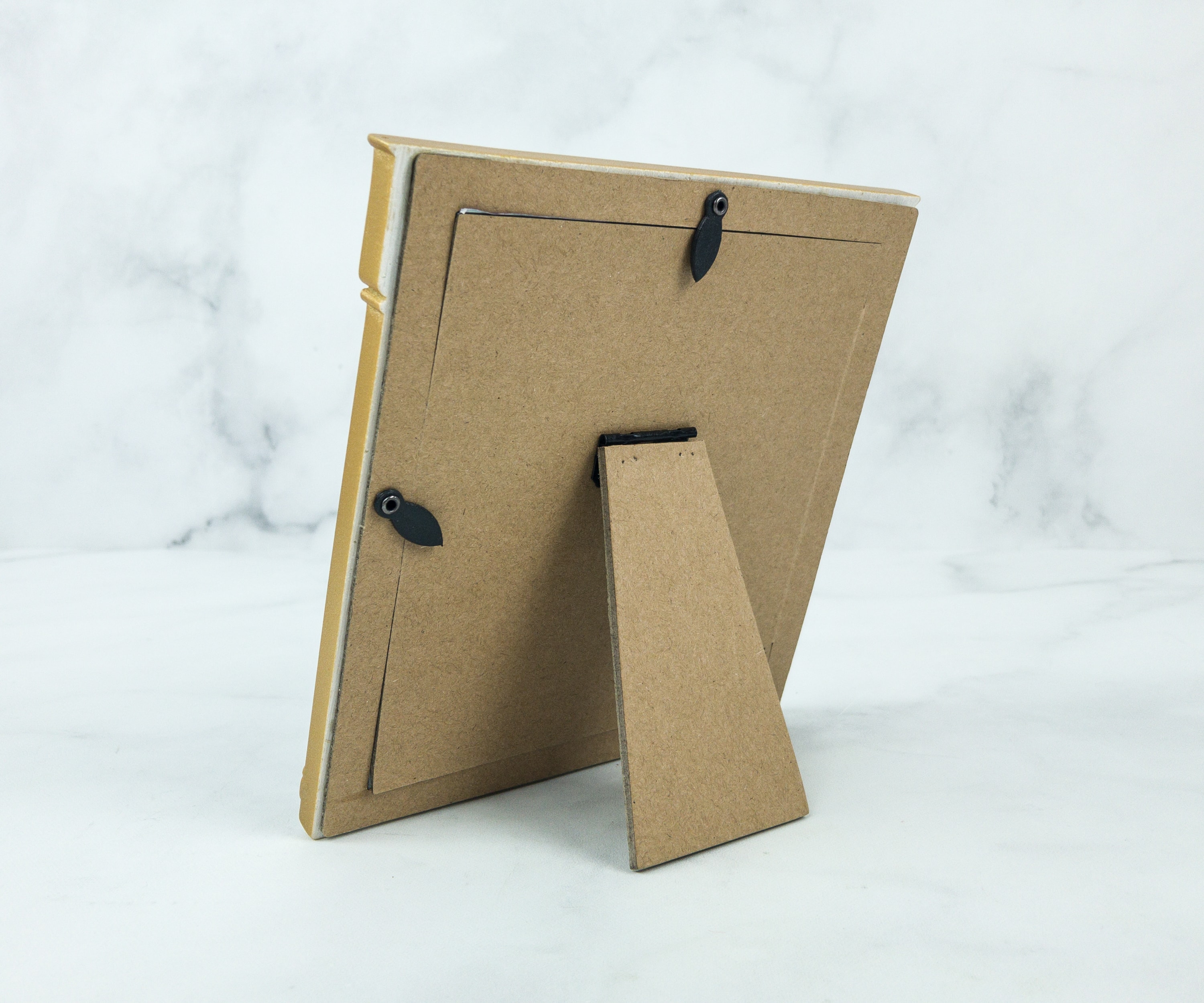 The back of the picture frame is made from a thick brown carton with a built-in stand and two rotatable locks.
Rare Vinyl Decals. These rare vinyl decals are suitable for indoor or outdoor use. You can stick it on your notebook, laptop, or even on your desk.
Inside the kit are 2 sheets of decal stickers!
The first sheet contains a variety of beautiful animals with their Rare golden items.
The second sheet is composed of Rare gold plates and paw stickers!
Knit Beanie. Thick yet soft and comfortable to wear, this dark purple beanie provides warmth to the head when worn.
The knitted beanie also features a pair of blue and yellow embroidered diamond designs, and a Rare logo stitched at the bottom side of the beanie.
Cougar Plush. Who can resist the cuteness of this plush toy? It's a purple and white cougar with wonderful designs all-throughout its body.
Cougar is a large, tawny cat with a big head and a small mouth. Its underside features a lighter color than the rest of its body and its torso is much larger compared to its back.
The plush toy is cutely detailed. Its ears and nose are perfectly made, and while most other big cats have thick or medium tails, this cougar's tail is curled in resting position and thinner than other big cats.
Look, my cougar plush toy also has its own version of spiked wristbands. So cool!
My kids and I were all so happy with this quarter's Animal Jam Box! All the items were not just cute and of high-quality, but they sure have items appropriate for the season too. My boys love the stickers and their new plush toy, while my daughter secured the Rare charm. Getting a number of Animal Jam goodies really delighted them, and that delighted me too. If you are looking for fun and exciting Animal Jam goodies, then this is definitely the ideal box to try!
What did you think about Animal Jam Box?