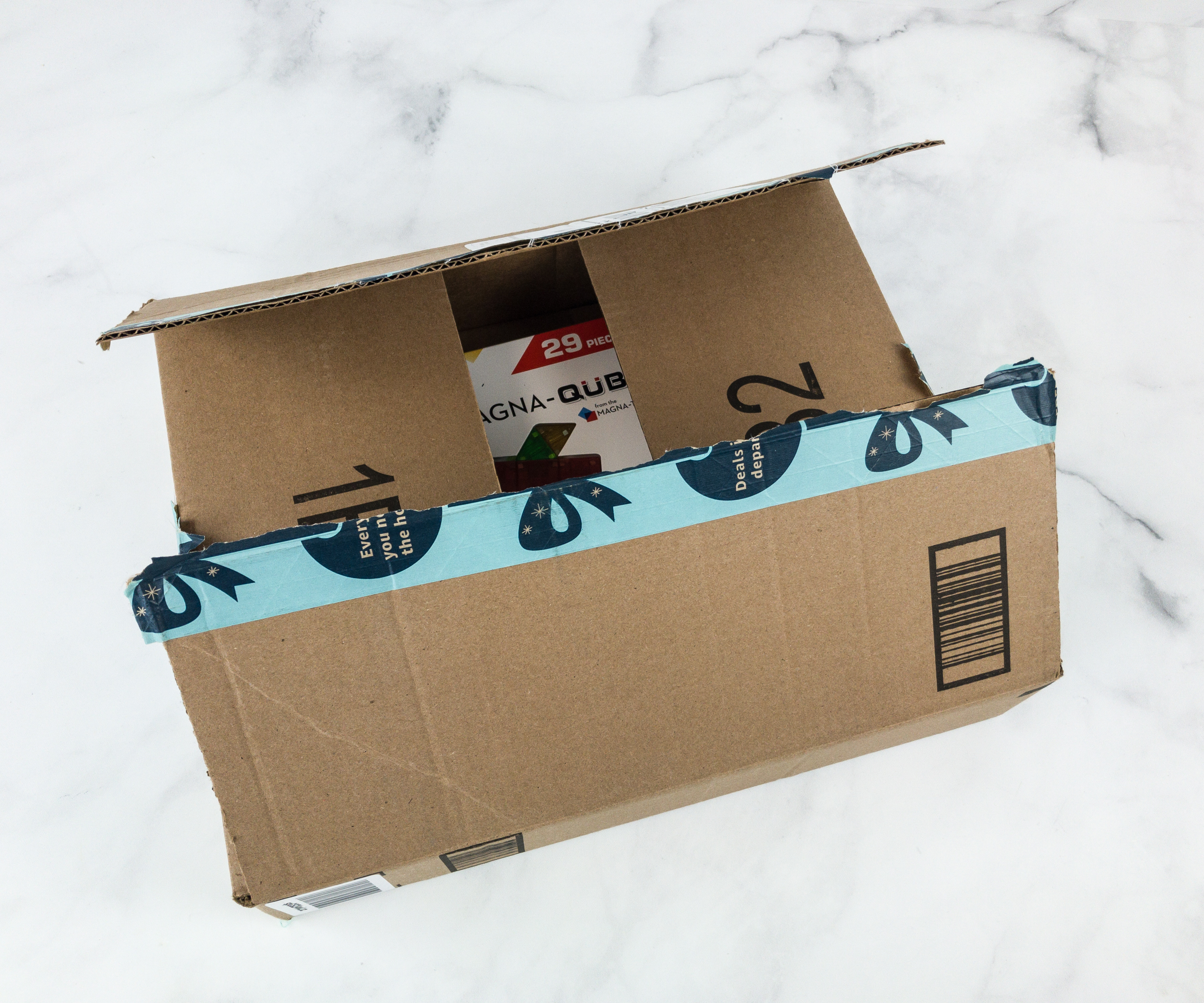 Amazon STEM Toy Club is a monthly subscription box service that delivers an age-appropriate STEM toy that encourages any child to learn through play. The subscription costs $19.99 per month, and the theme of the month can be anything from natural sciences to robotics. There's always something new to discover in every box of Amazon STEM Toy Club!

There are three age ranges available for this box: 3-4 year old, 5-7 year old, and 8-13 year old. This is a review of the 3-4-year-old box.
This an Amazon subscription, so the toys arrive packed just like any other Amazon purchase. If you get multiple subscriptions, they will likely ship together.
In case you're wondering what's included in the other subscriptions, here's what they have: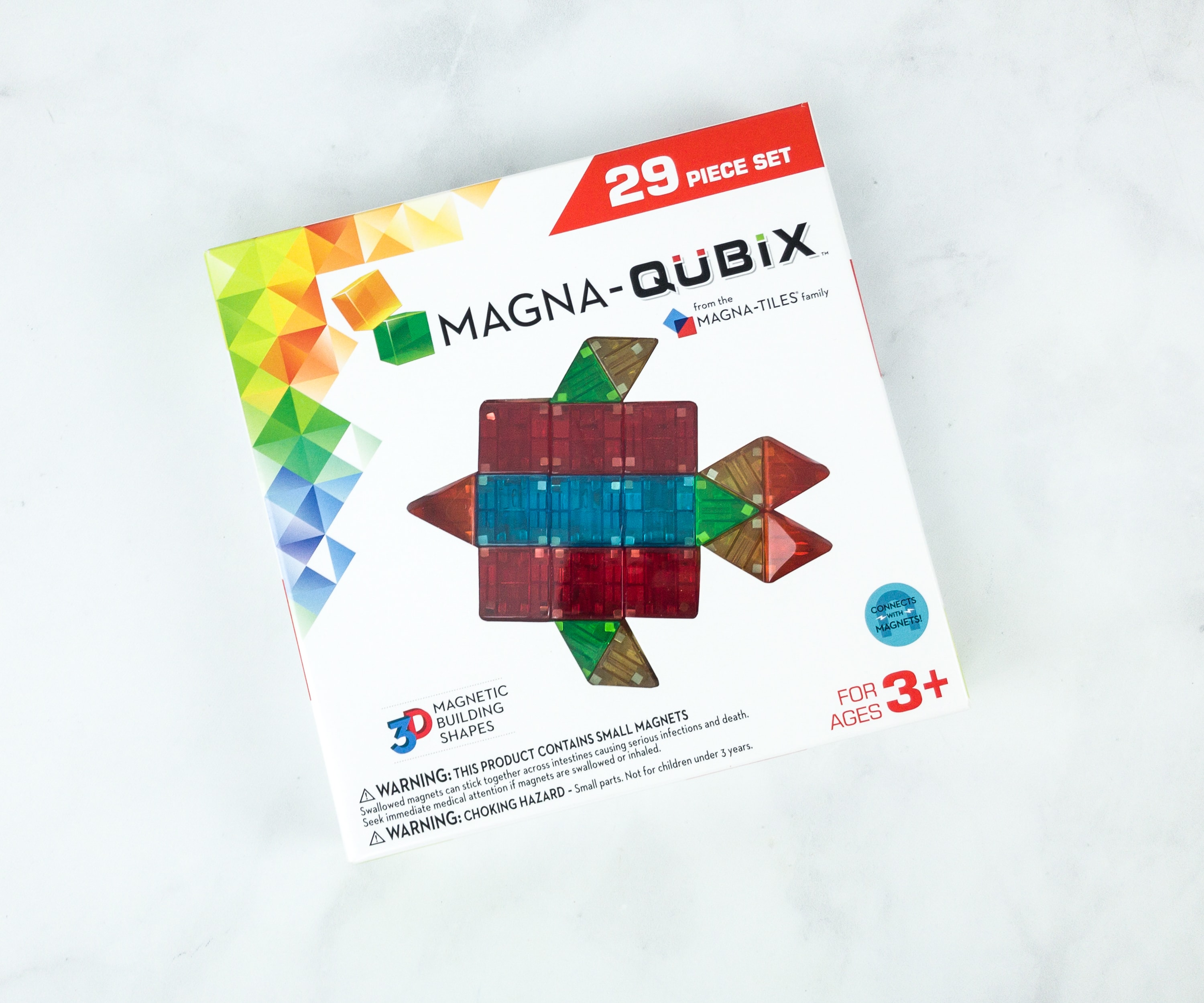 Magna-Qubix  29-Piece Magnetic Building Set ($29.98) Magna-Qubix is a 3D magnetic building set that helps in developing math, science, and creative skills. It has 29 pieces, so you have plenty of tiles to work with.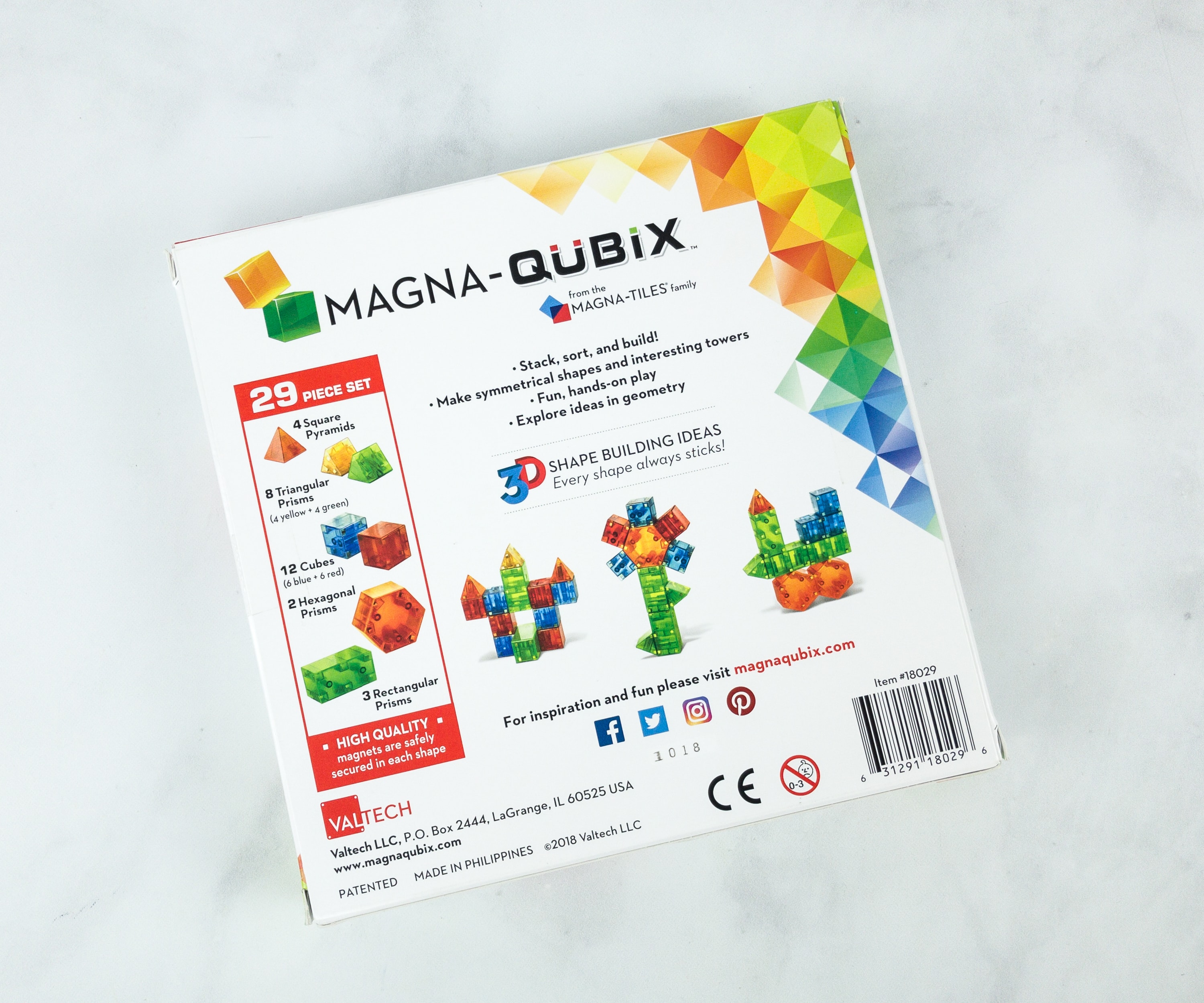 The back of the box has samples of what you can build using the pieces.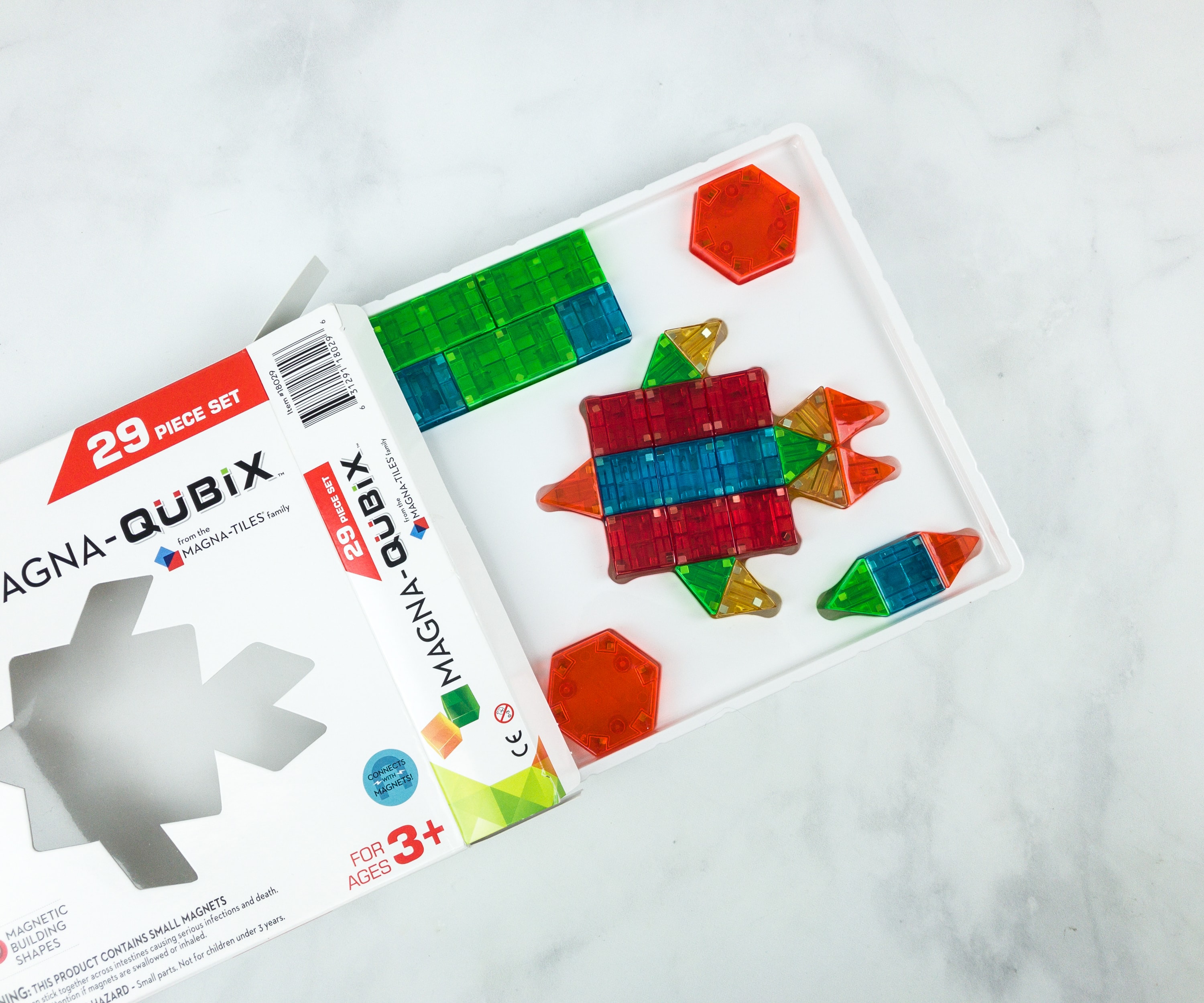 Here's everything that you will find inside the box. There are so many colorful tiles!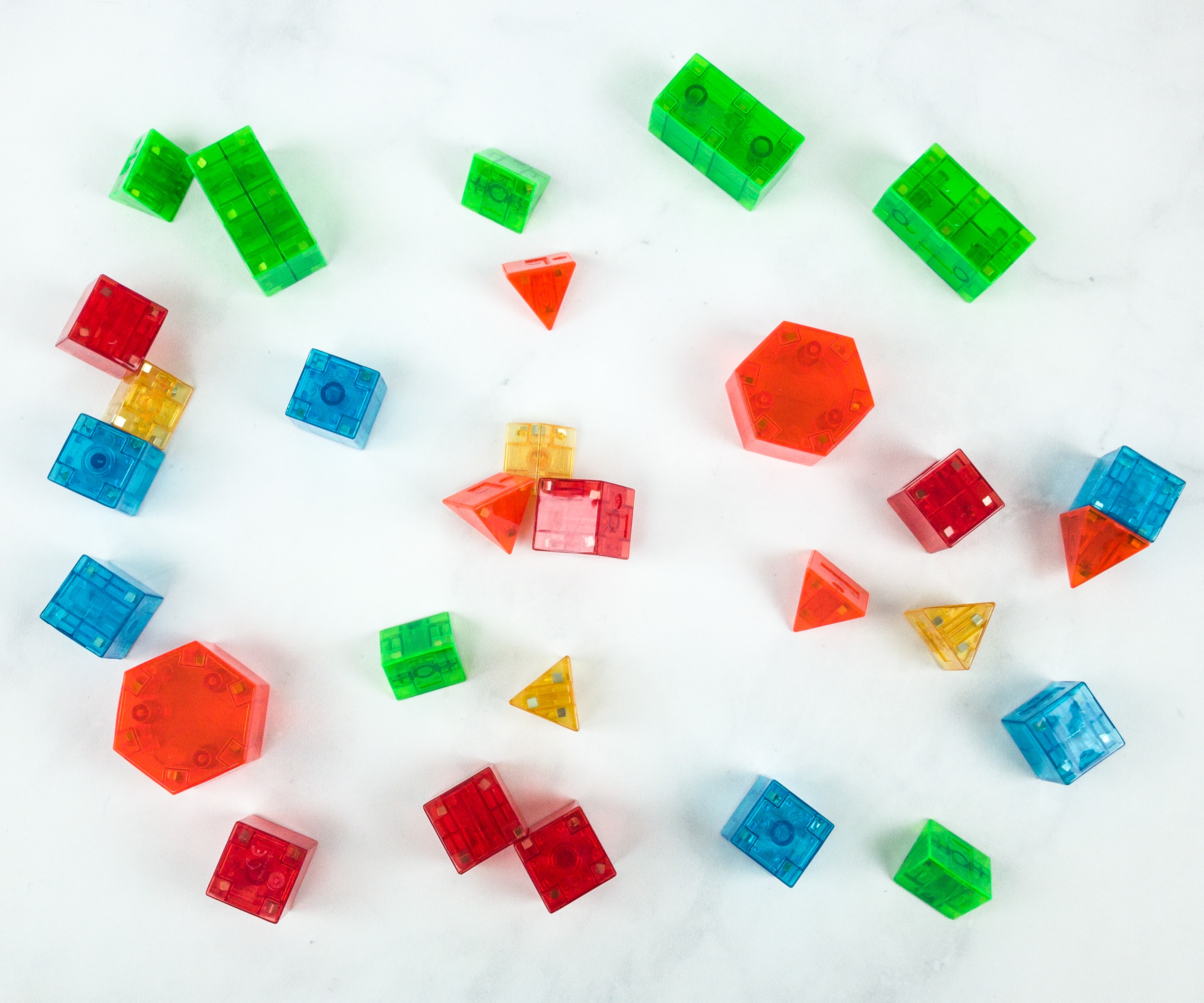 Magna-Qubix comes in small parts. The tiles are magnetized as well.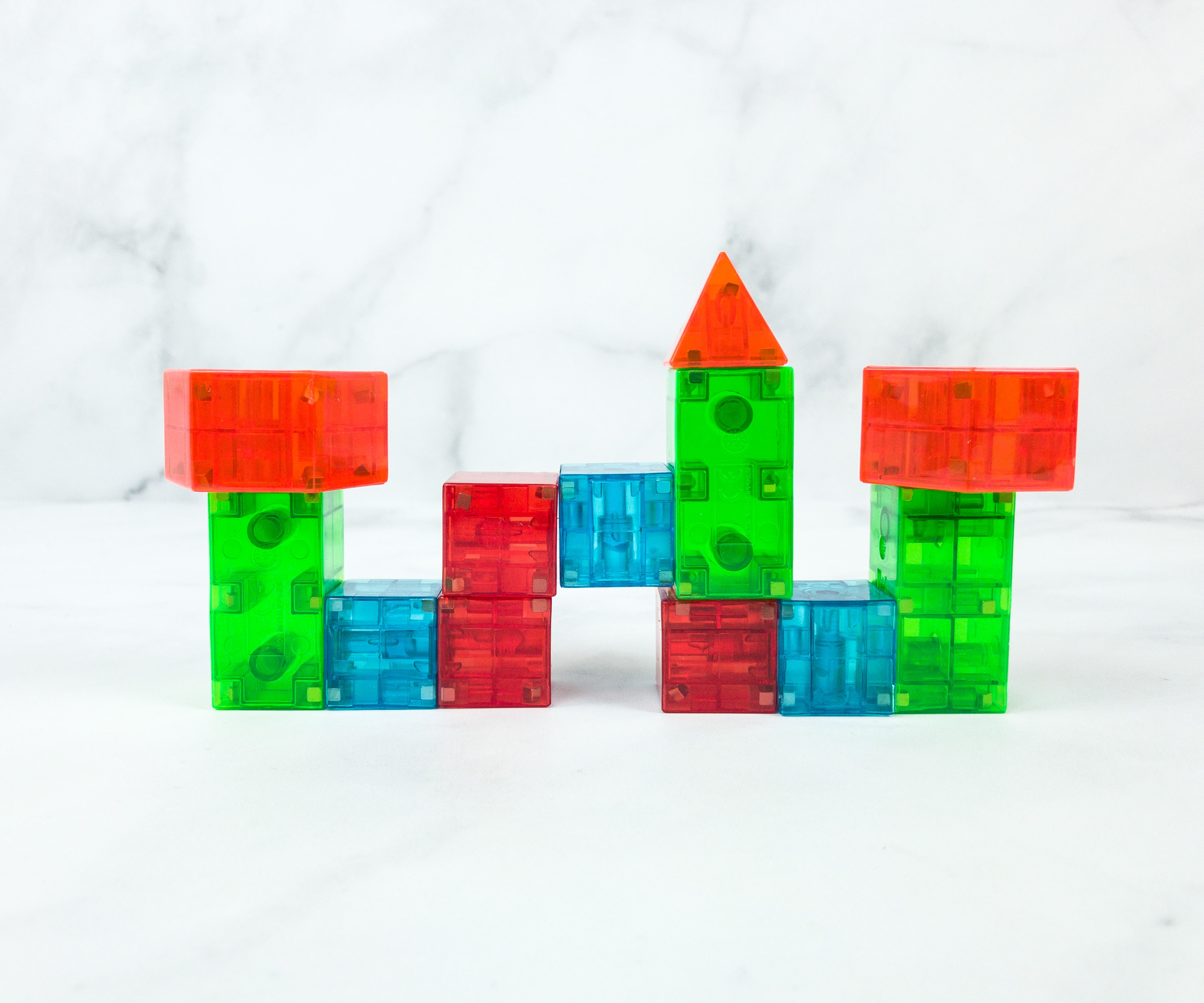 Here's what we made with these tiles! We have our little castle in colorful blocks. They're easy to put together.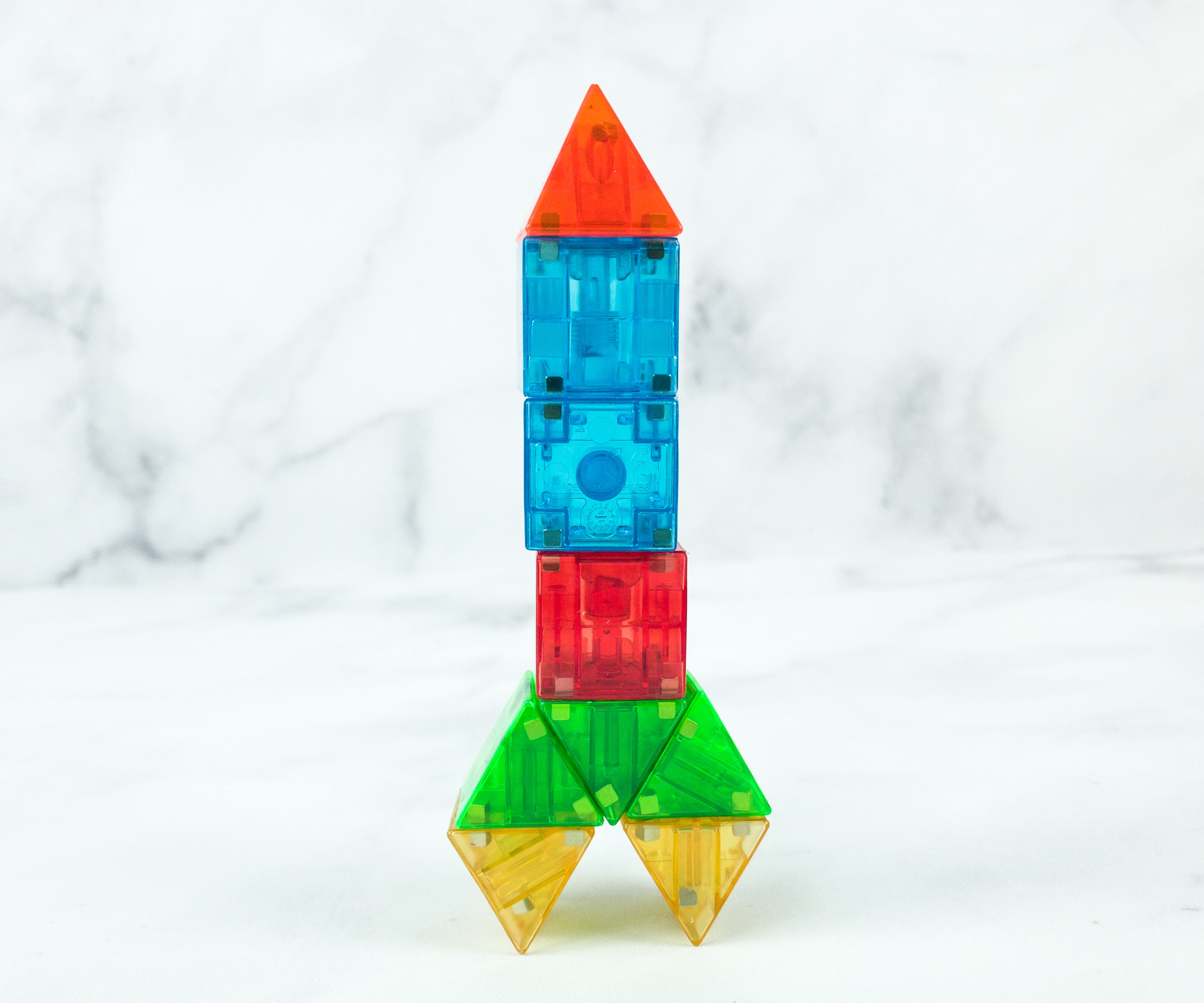 Next, we made a rocket and it looks cool! They don't easily tumble down either.
This month's pick from Amazon's STEM Toy Club is one of the simplest yet best toys that we have received so far. The box contains 29 pieces of colorful tiles that come in a variety of shapes and sizes. These tiles are magnetic, which means that they can be put together to create different images. What's great about this toy is that it tackles math, science, as well as a bit of creativity. From rockets to castles, and everything in between, it's nice to see what my kids can come up with these colorful tiles.
What do you think of this month's box?