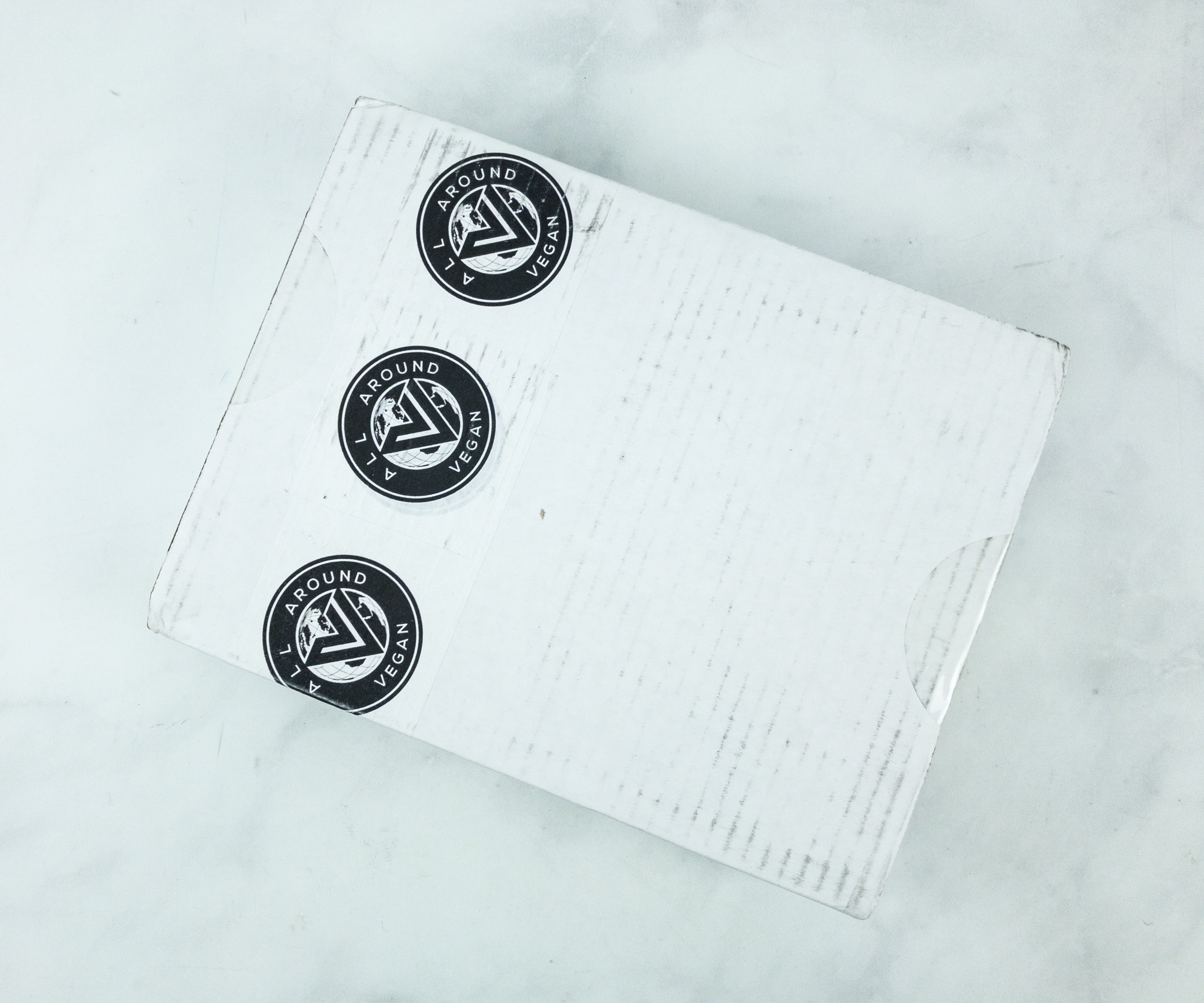 All Around Vegan Box is a subscription that caters to vegans and those interested in veganism. Each box includes items from 4 categories – a food item, a lifestyle item, a bath and body item, and an activism item. All products are cruelty-free and are curated to further support, promote, and enhance the vegan lifestyle.
DEAL:  Get 15% off your first subscription box! Use coupon code HELLO15.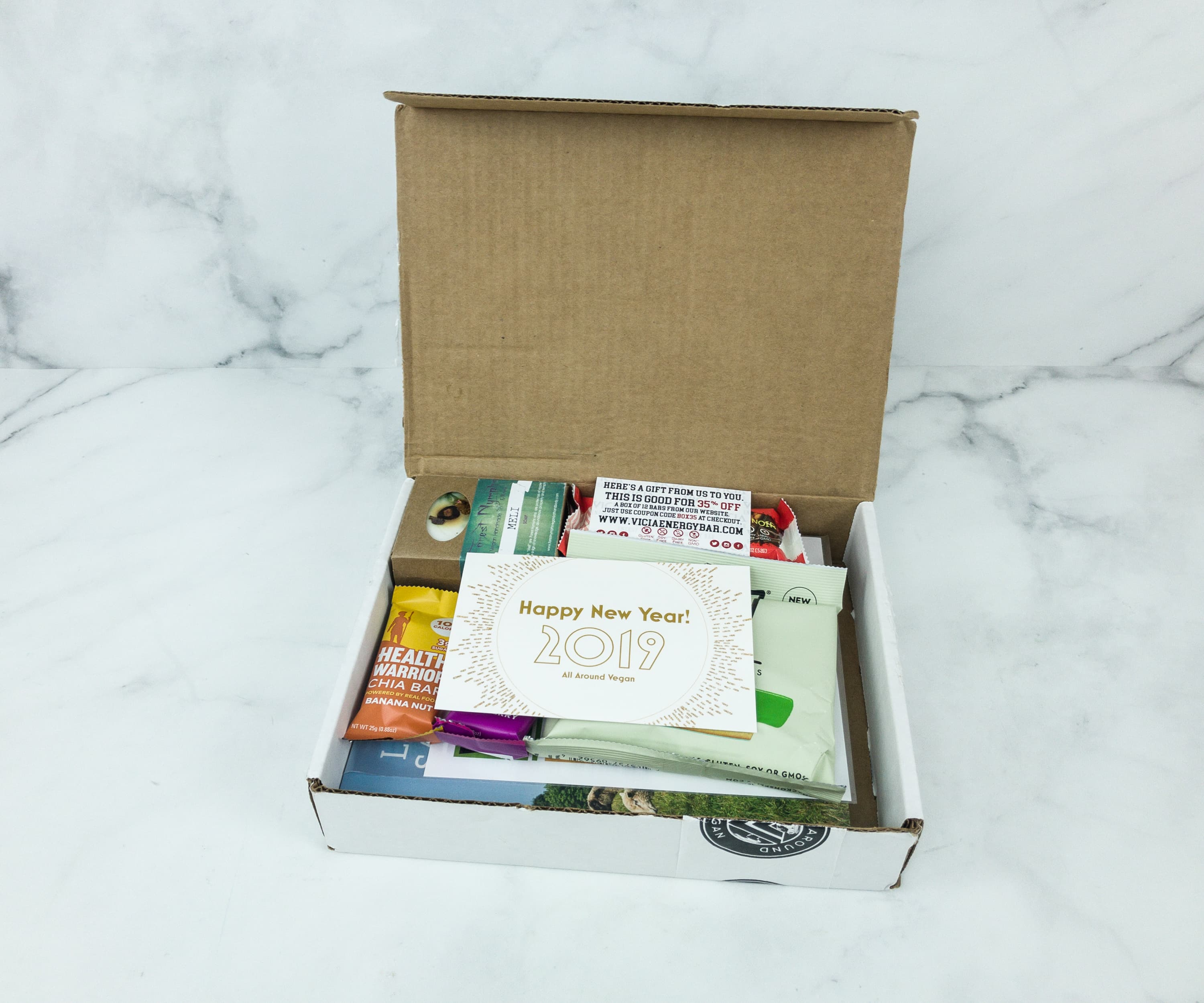 This is what it looks like upon opening. No extra packaging!
All the items in this box are neatly packed and arranged to prevent them from being jostled around.
Happy New Year!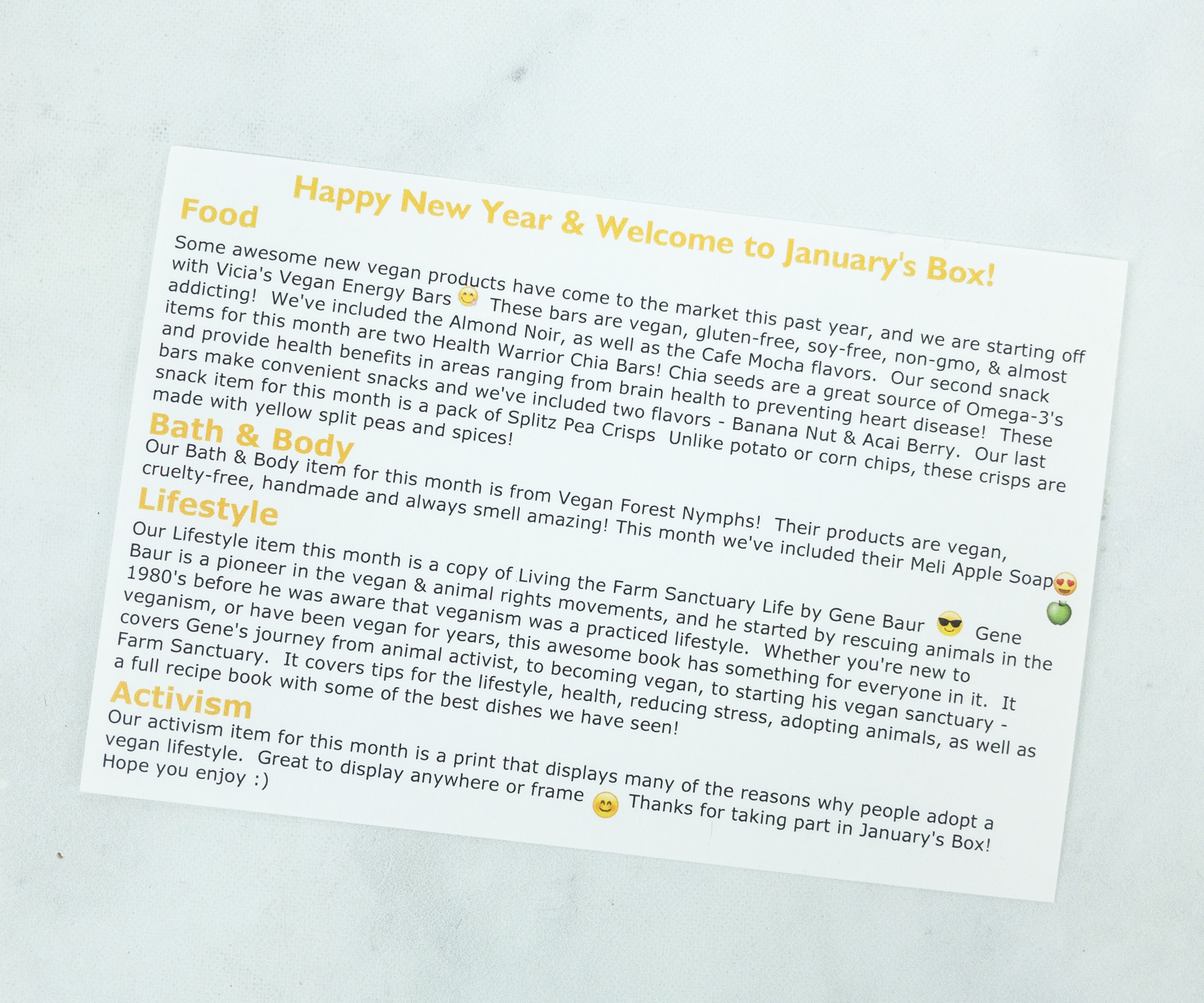 An info card shows us a glimpse of the products inside the box and their relevance to the theme.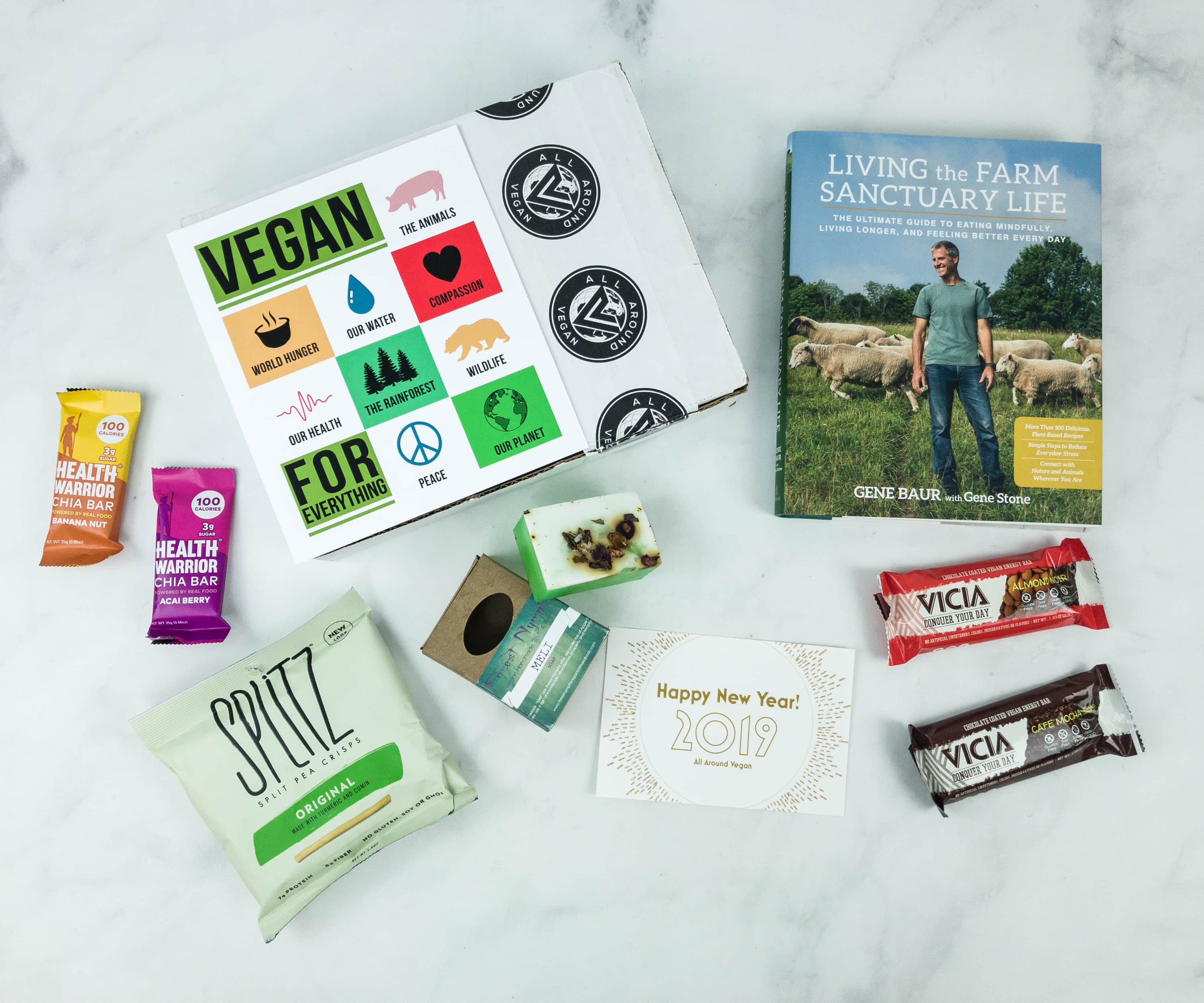 Everything in my box!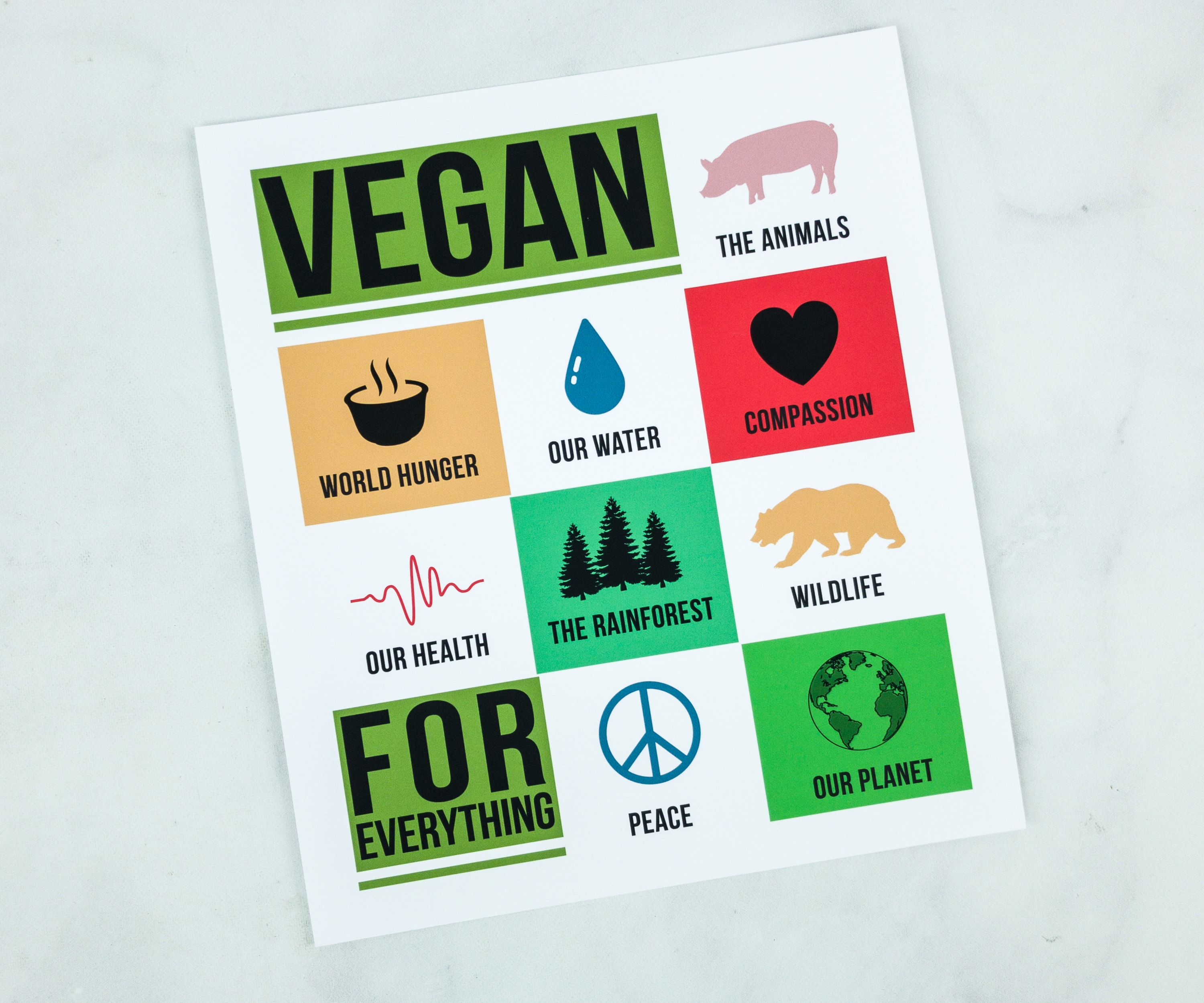 Our activism print for this month features lots of colors and graphics. It has a nice quality and vibrancy that you can frame so others can be inspired to be vegan as well.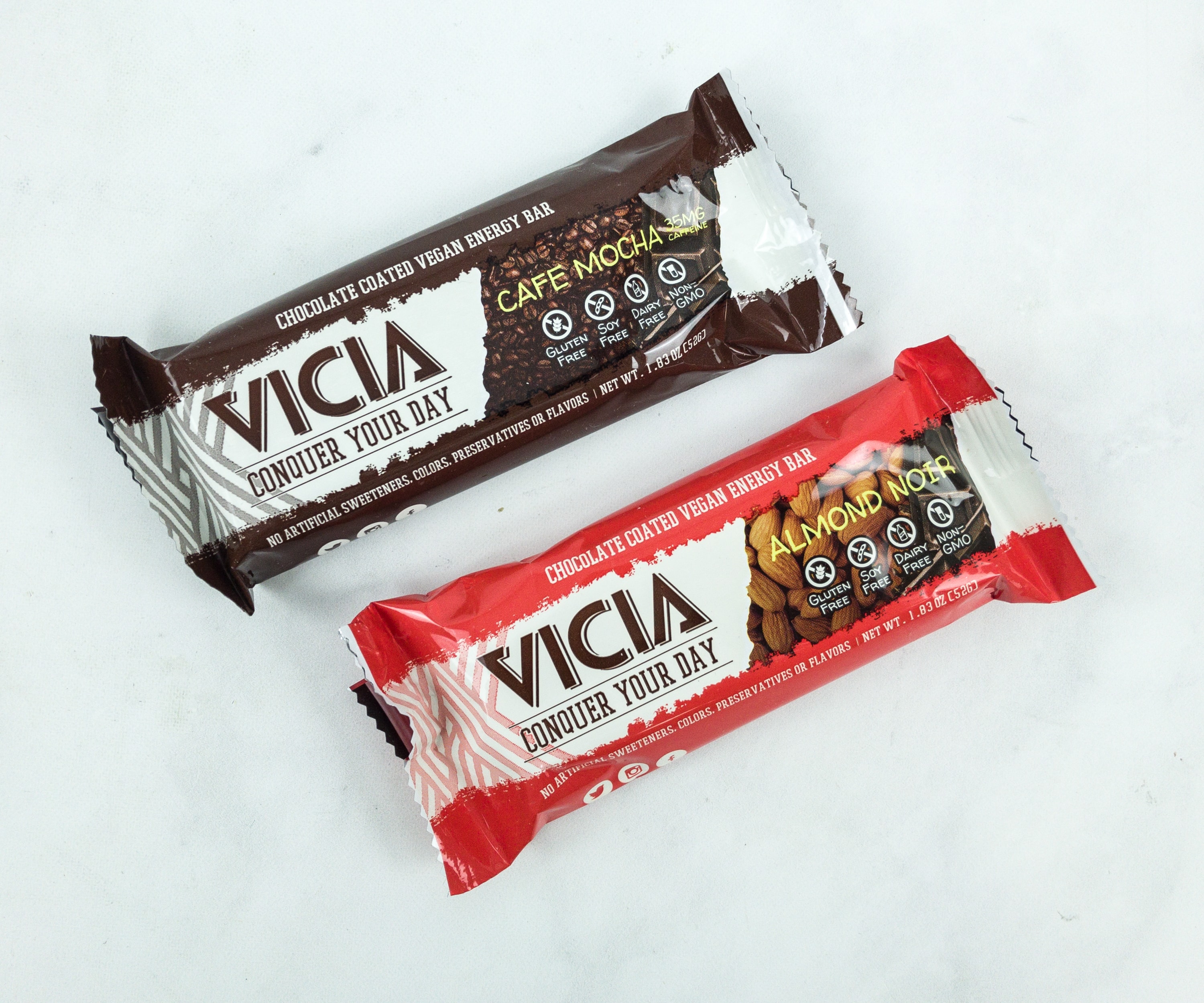 Vicia Chocolate Coated Energy Bars ($5) We got two individually wrapped energy bars. If you are a fan of creamy nougats and dark chocolate, Almond Noir is the flavor for you. It has both almond and cashew butter with a coating of dark chocolate to give the energy bar a rich taste. As for the Cafe Mocha flavor, it's just like having coffee and breakfast at the same time. It has rich coffee and chocolate flavors that instantly wakes you up while treating yourself with calories of a normal morning mocha.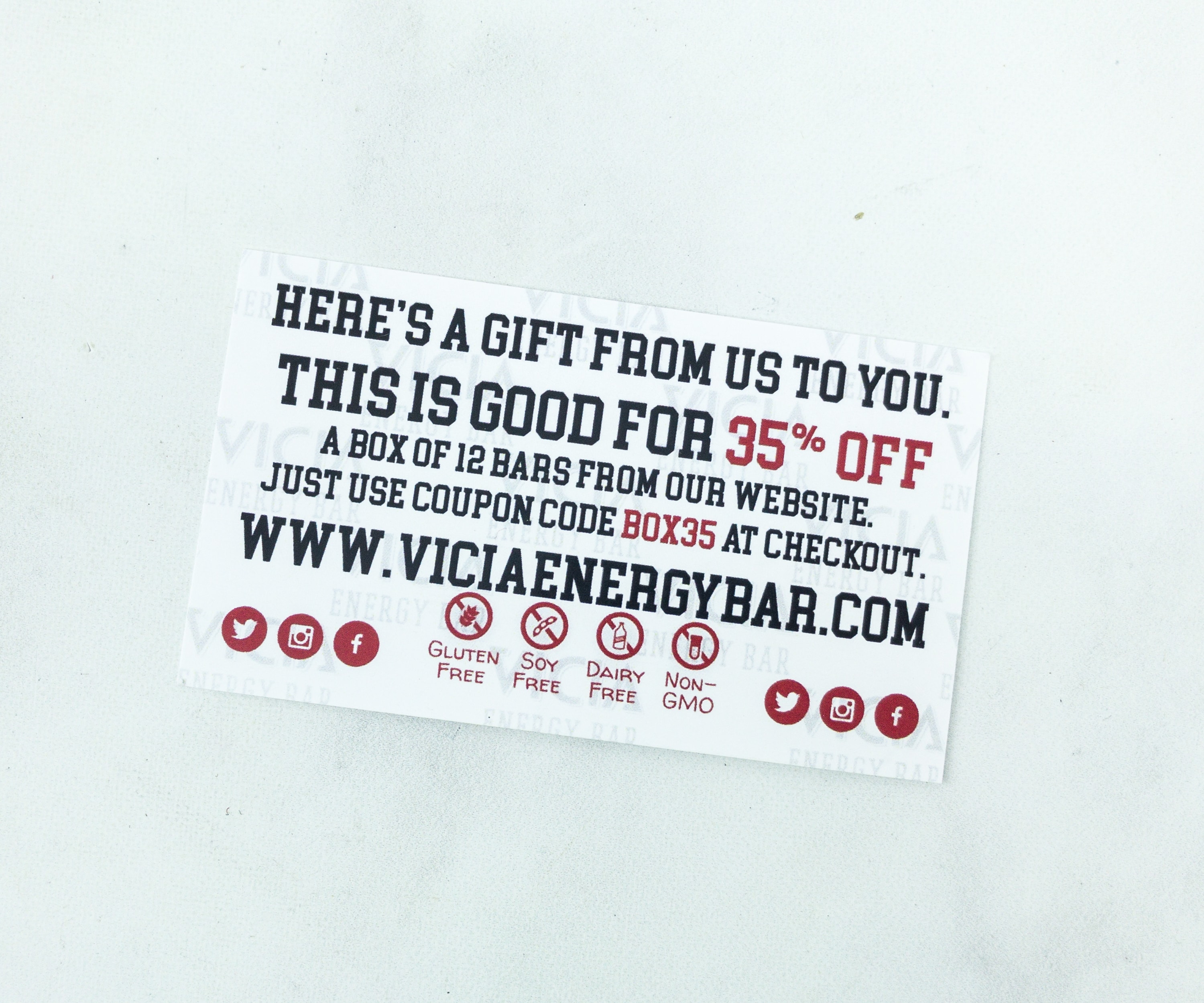 The Vicia Energy Bar also gave us a 35% off coupon code.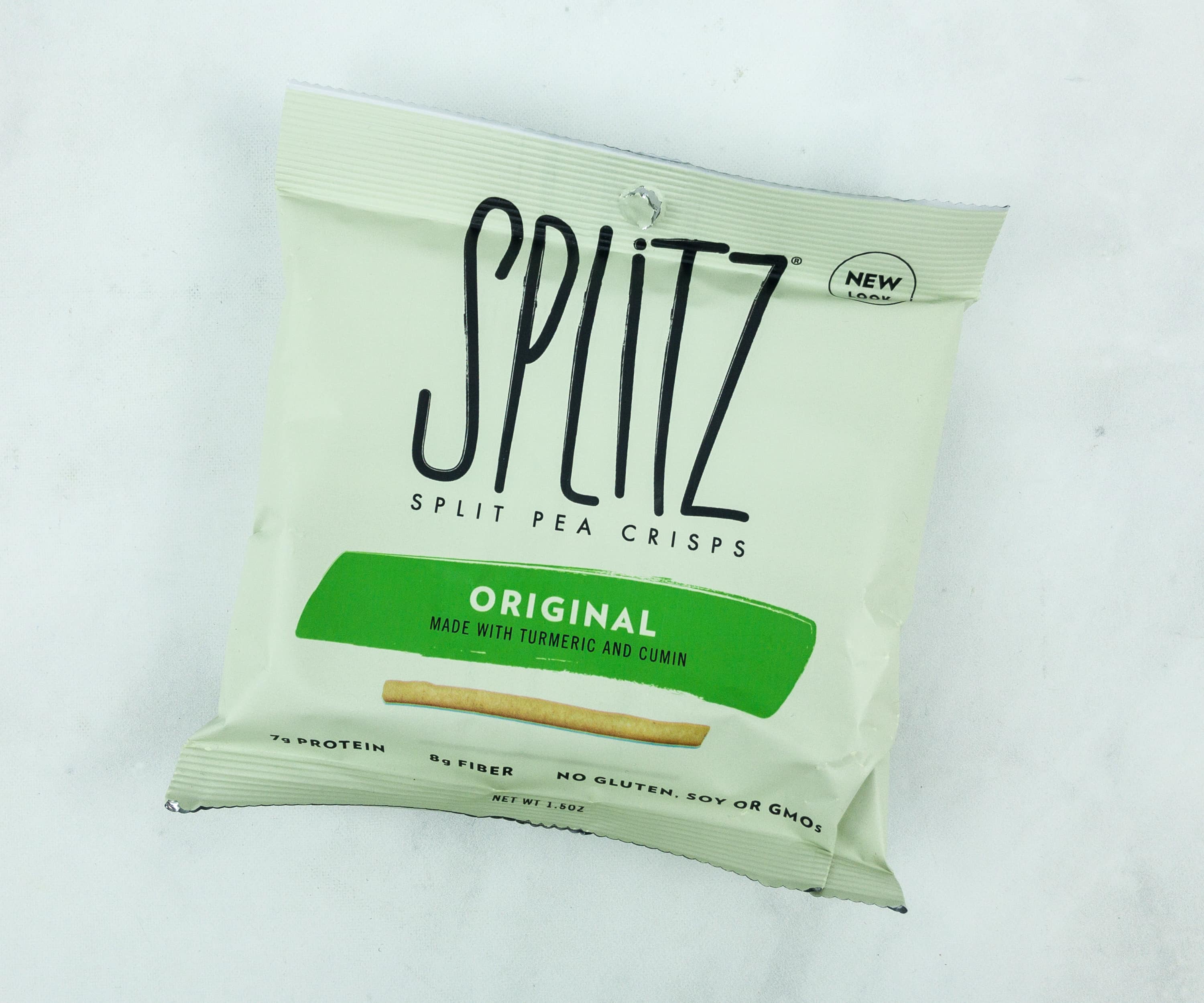 Splitz Split Pea Crisps ($1.93) These delicious pea crisps are packed with fiber and protein. It can be a topping for soup! The snack is also non-GMO and gluten-free.
Health Warrior Chia Bar ($3.36) More snack bars! We got two of this plant-based and kosher-certified health bars. It's ideal for a grab-and-go breakfast as it provides natural fiber, omega-3s, protein, antioxidants, magnesium, calcium, and iron. The snack is also free of gluten, soy, dairy, and GMO.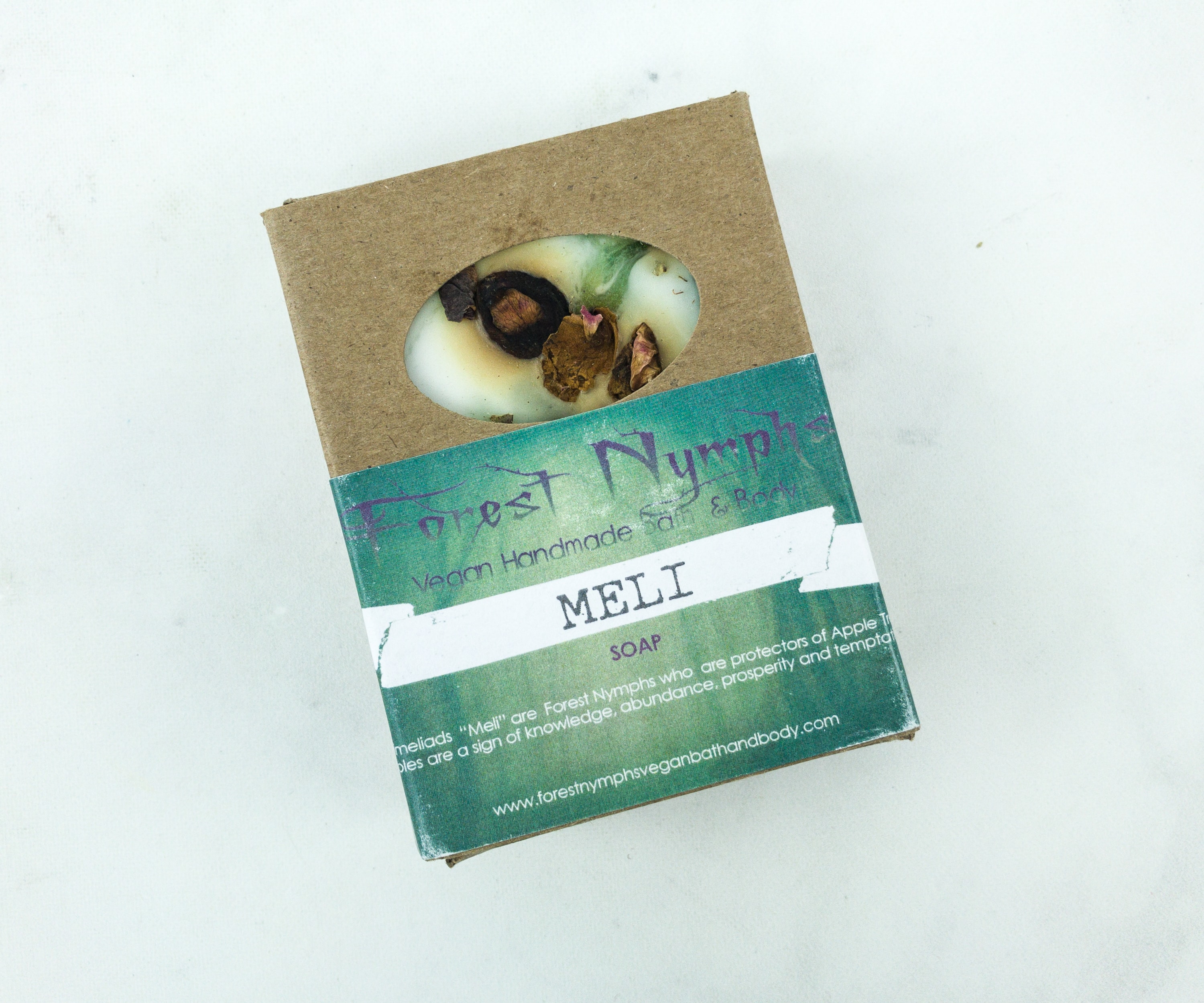 Forest Nymphs Soap in Meli ($8) The soap includes a proprietary blend of essential oils, extract, vegetable glycerin, roses, and mineral pigment that leaves the skin moisturized.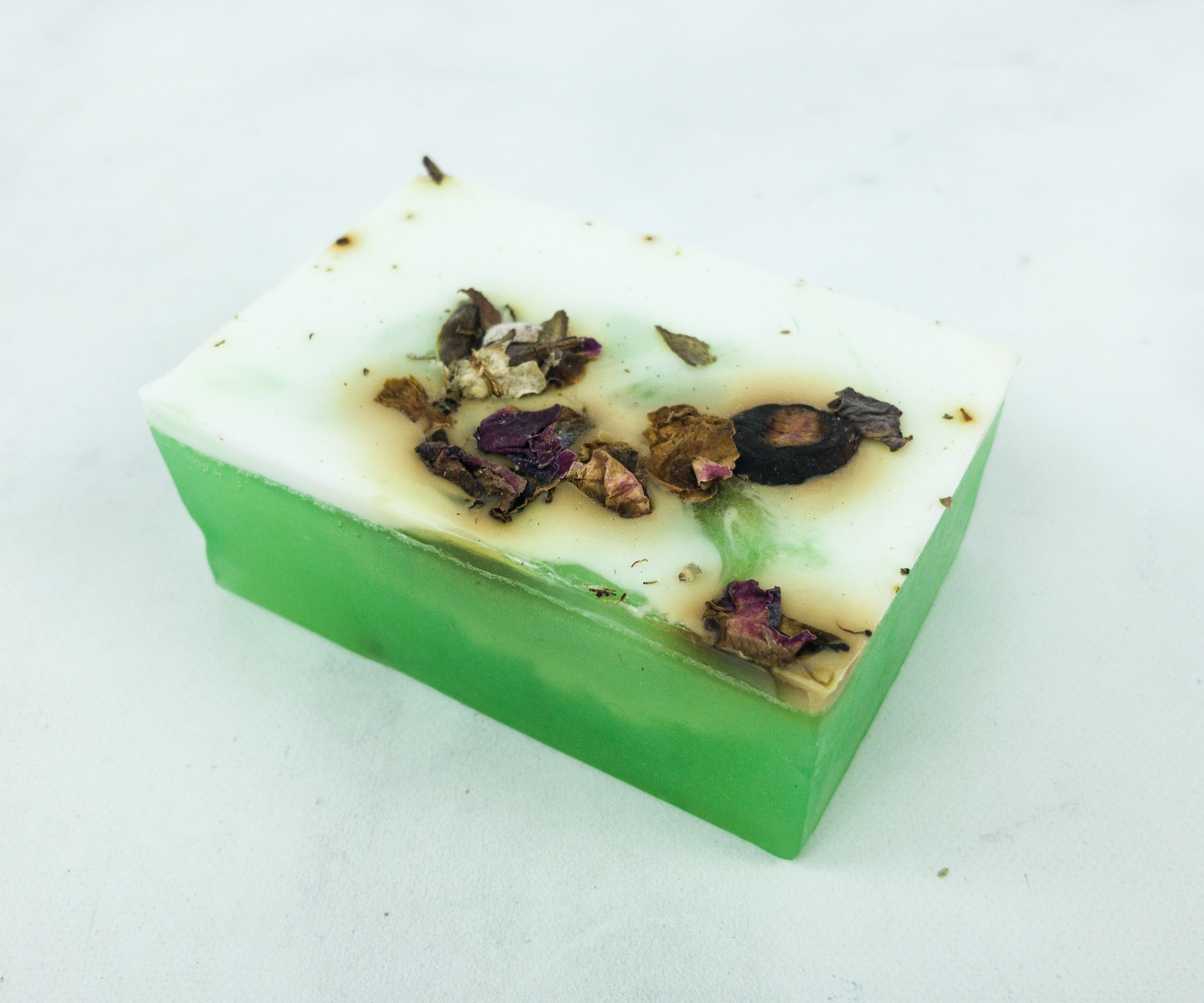 This Meli soap has a sweet apple scent and raw dried flower details. It is inspired by the forest nymphs "Epimeliads" who are the protectors of apple trees.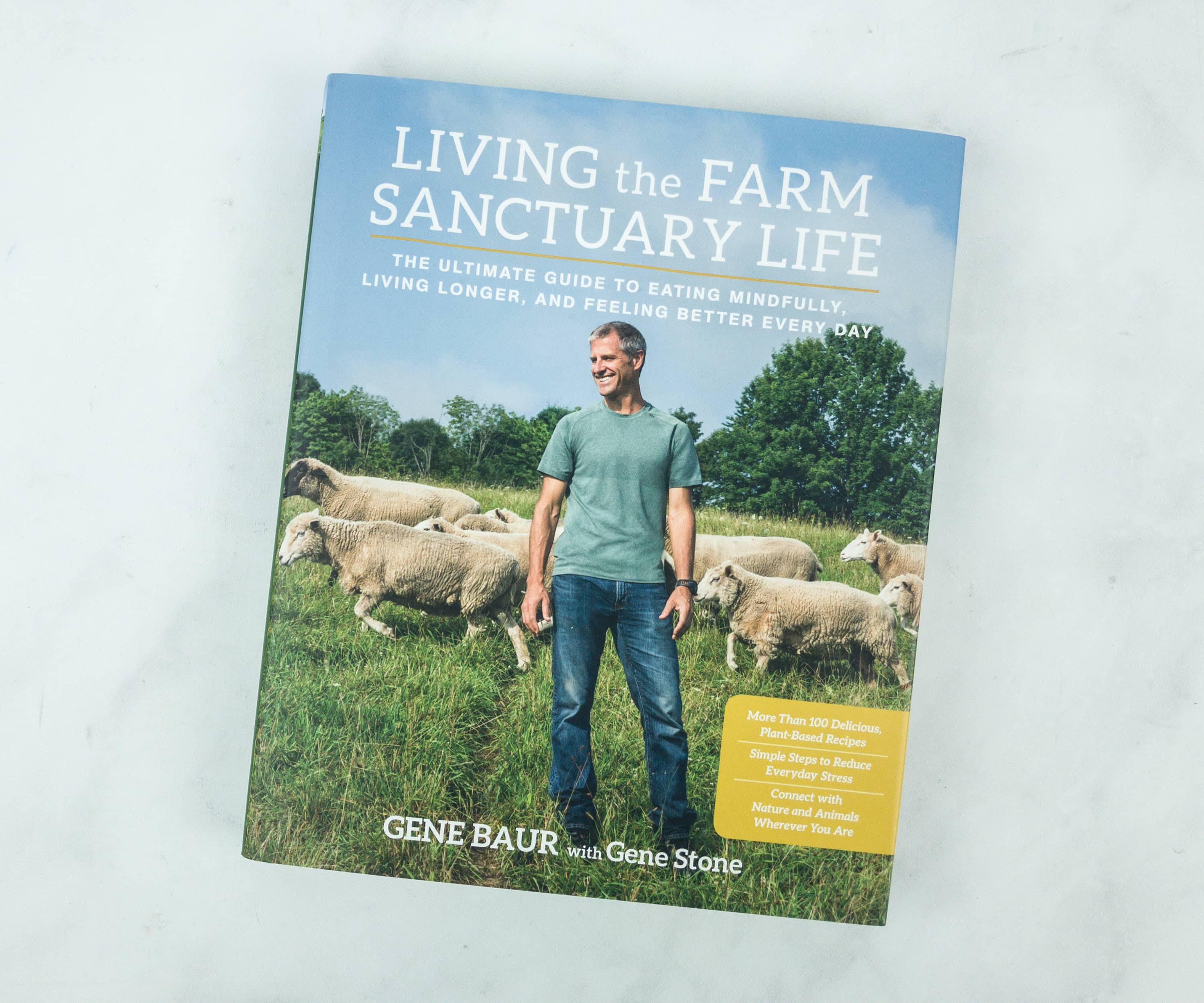 Living The Farm Sanctuary Life by Gene Baur ($25.44)
Winner of a Books for a Better Life award!

Gene Baur, the cofounder and president of Farm Sanctuary, the nation's leading farm animal protection organization, knows that the key to happiness lies in aligning your beliefs with your actions. In this definitive vegan and animal-friendly lifestyle guide, he and Gene Stone, author of Forks Over Knives, explore the deeply transformative experience of visiting the sanctuary and its profound effects on people's lives. The book covers the basic tenets of Farm Sanctuary life―such as eating in harmony with your values, connecting with nature wherever you are, and reducing stress―and offers readers simple ways to incorporate these principles into their lives.

Living the Farm Sanctuary Life also teaches readers how to cook and eat the Farm Sanctuary way, with 100 extraordinarily delicious recipes selected by some of the organization's greatest fans―chefs and celebrities such as Chef AJ, Chloe Coscarelli, Emily Deschanel, and Moby.

Coupled with heartwarming stories of the animals that Farm Sanctuary has saved over the years, as well as advice and ideas from some of the organization's biggest supporters, Living the Farm Sanctuary Lifeis an inspiring, practical book for readers looking to improve their whole lives and the lives of those around them―both two- and four-legged.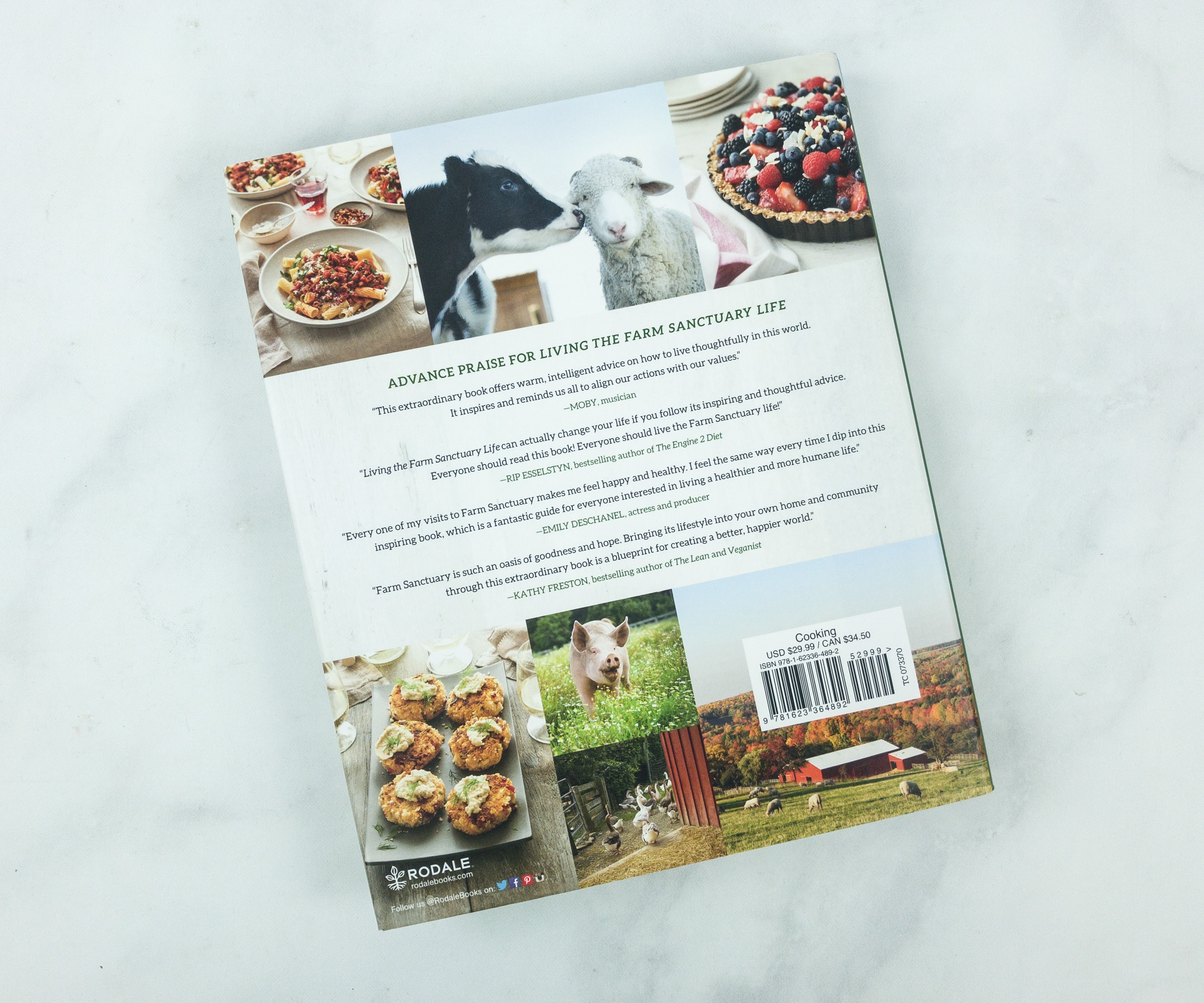 Farm Sanctuary is the nation's leading farm animal protection organization so they are going to teach us their ways by means of this book.
The cover sleeve indicates the benefits of reading this book.
There are a lot of recipes to choose from with detailed instructions on how to do it.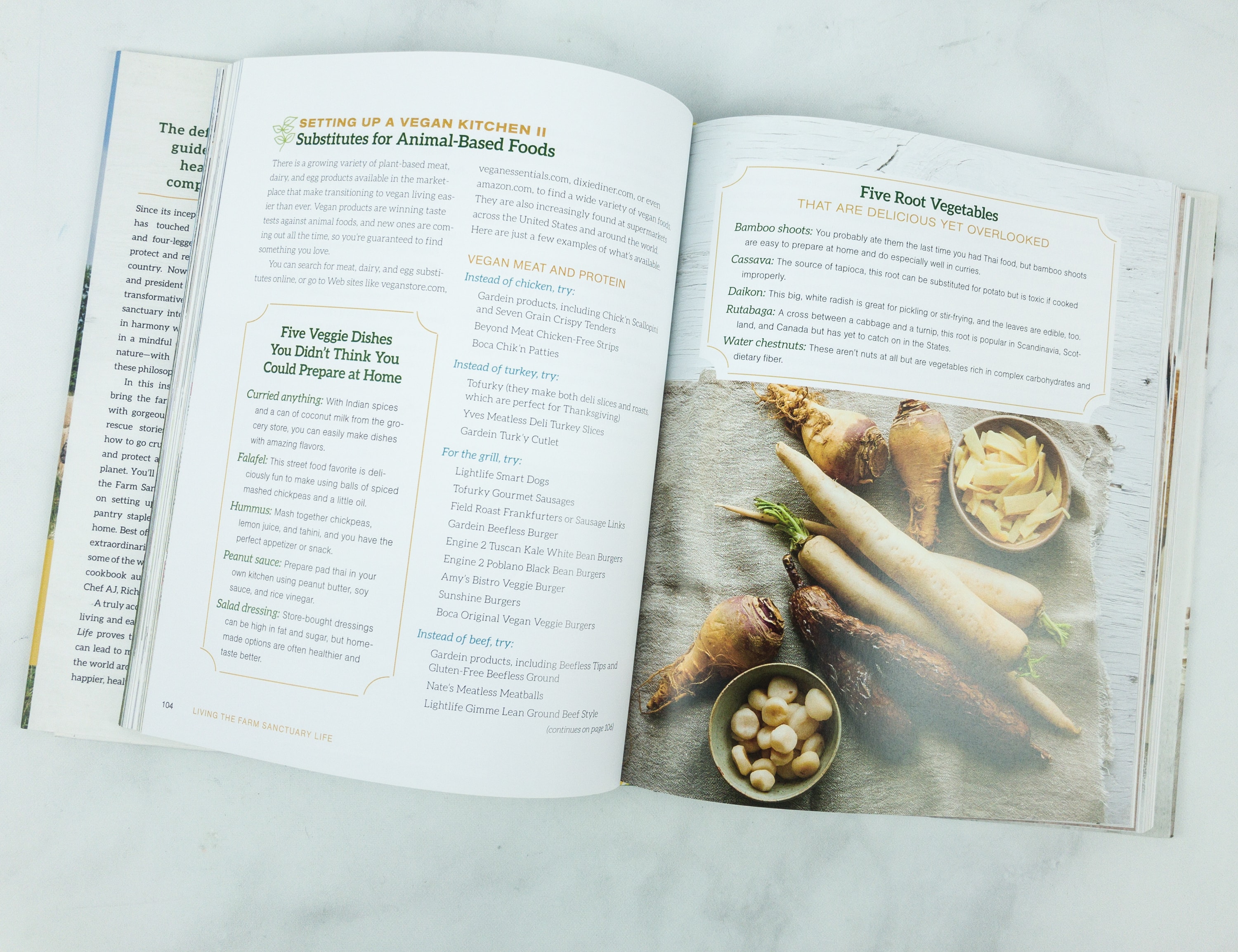 There are a lot of tips too on how to have a healthier way of living.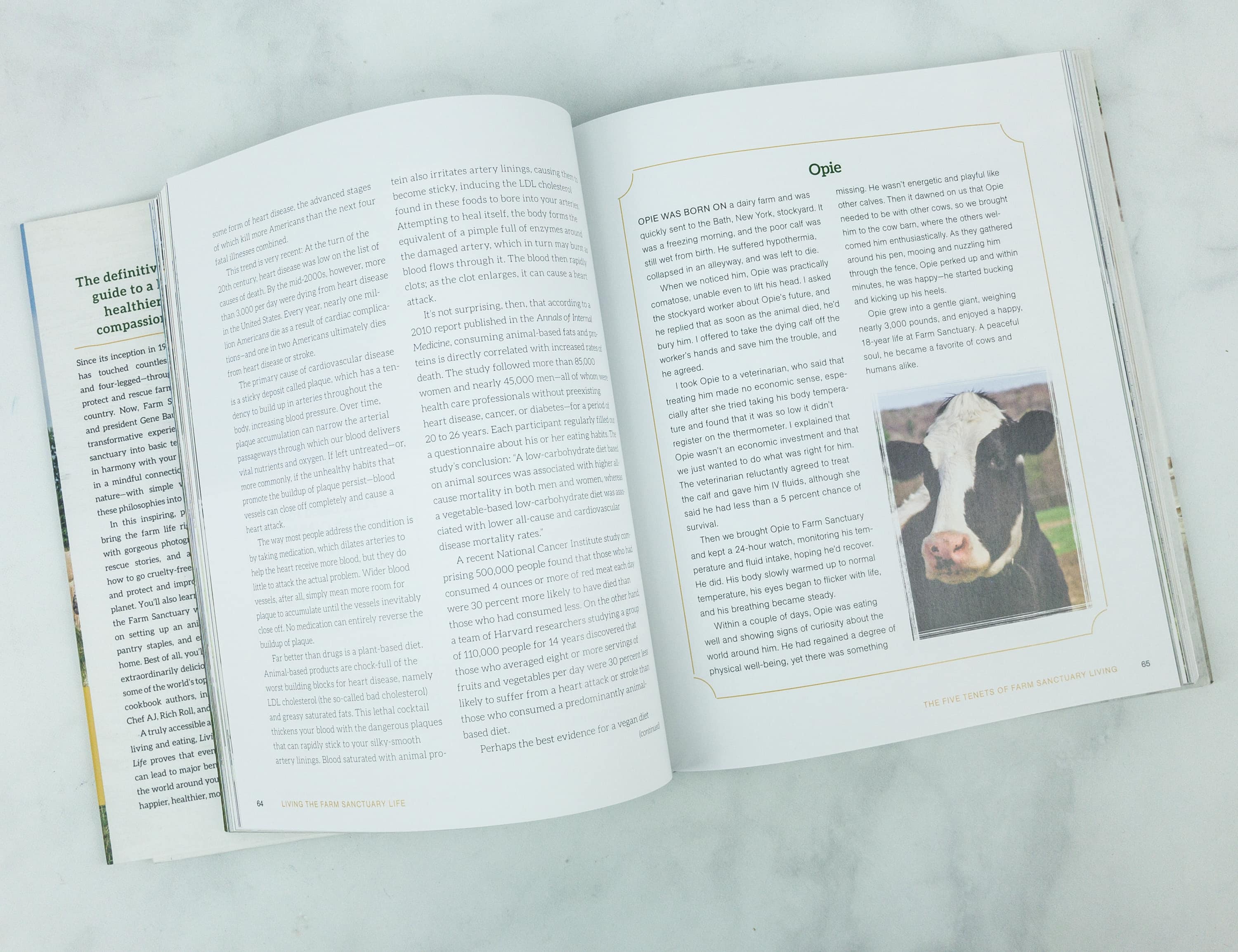 The book also tackles real-life stories on how they save farm animals and the benefits of a vegan diet.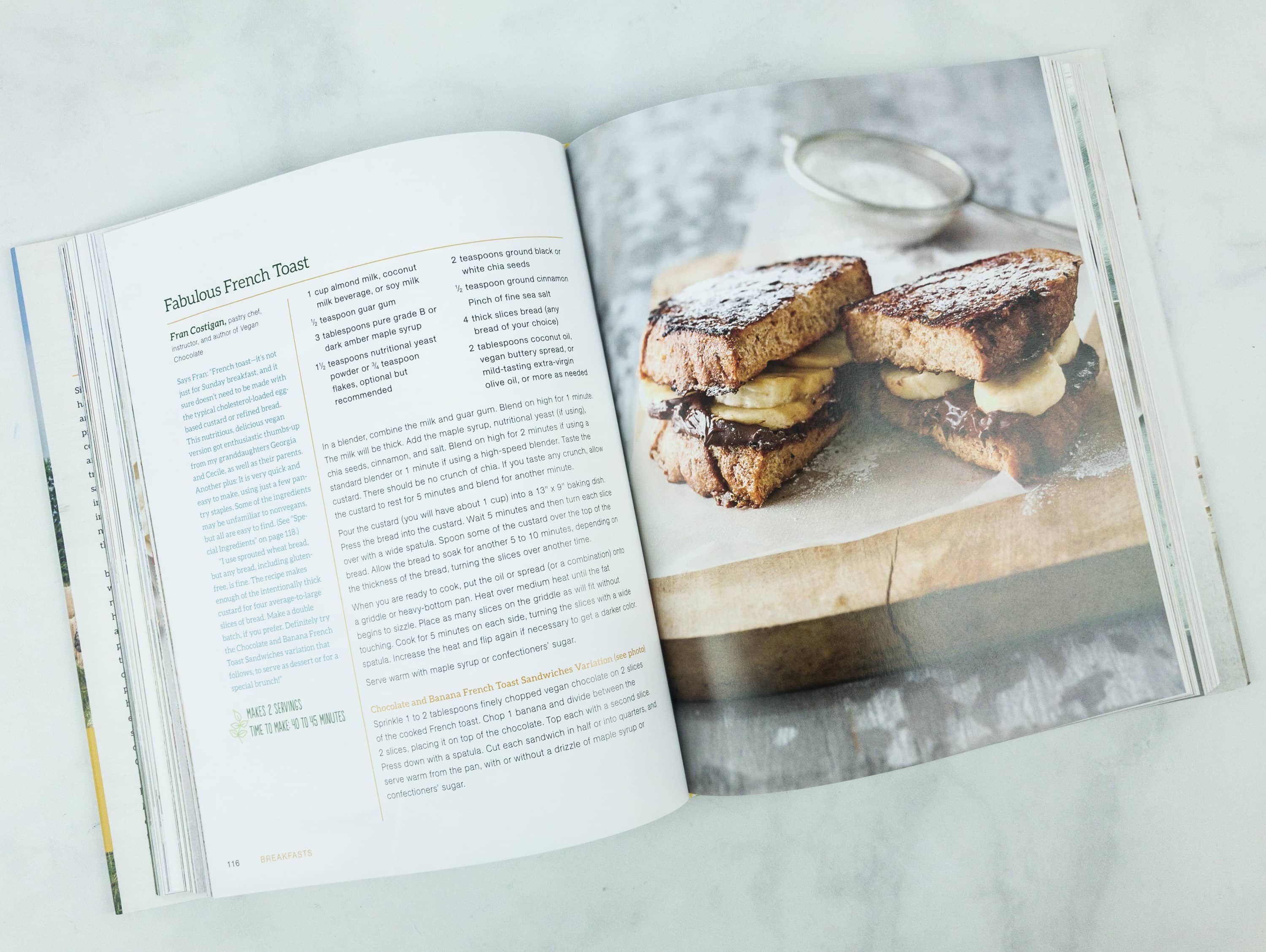 If you want a different way to do french toast, this page shows you how to do it.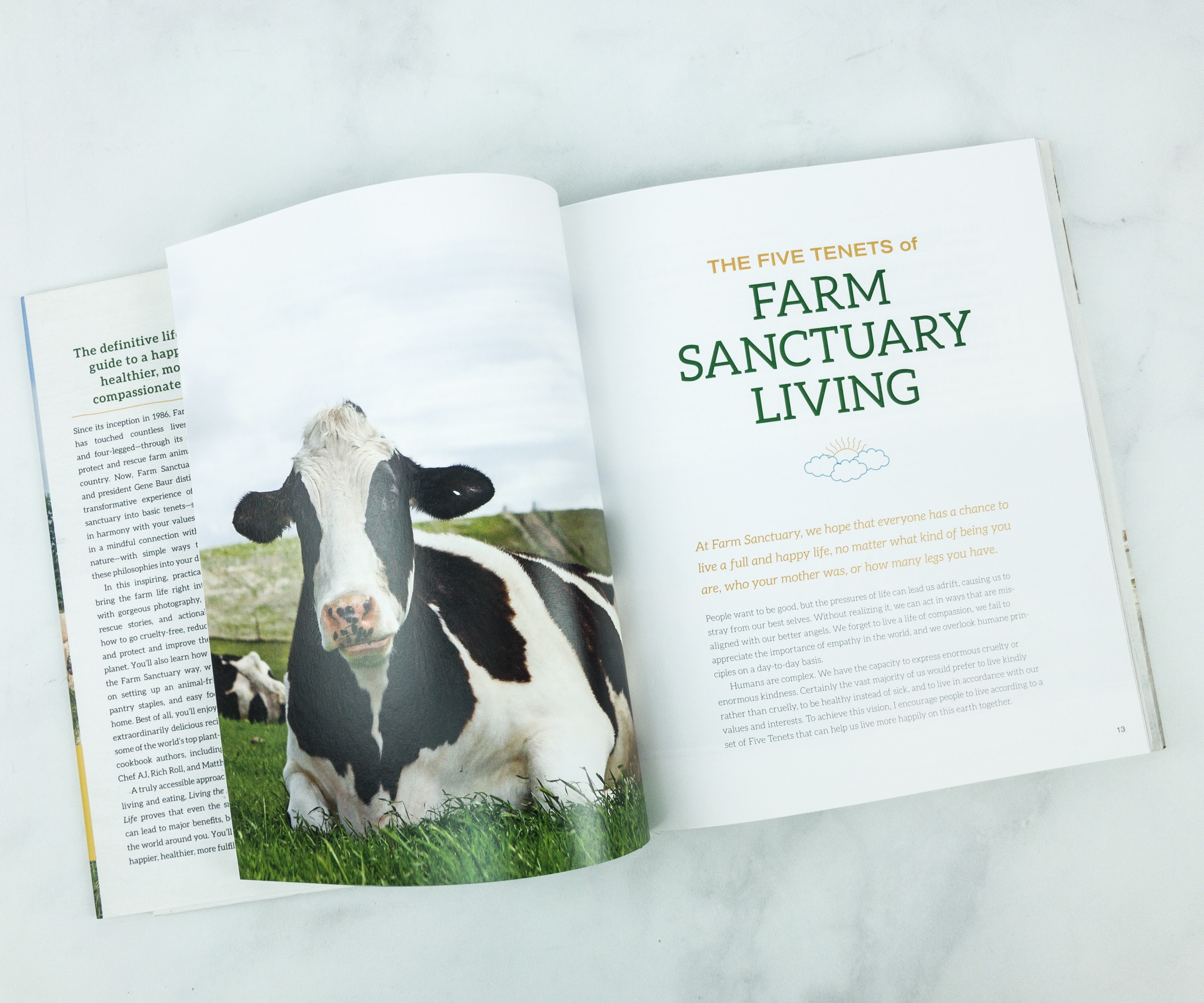 At Farm Sanctuary, we hope that everyone has a chance to live a full and happy life, no matter what kind of being you are, who your mother was or how many legs you have.
It's a good thing to have a book that sums up what All Around Vegans stand for and their advocacy. If you are curious about the vegan lifestyle, this is a pretty good subscription. You can be able to test if you enjoy vegan snacks, or discover new ones if you're already there. There's also the print that you can put at your bedside to inspire you to adapt and commit to the vegan lifestyle. They also give us grooming essentials! For this month, the soap to make us aware that almost everything right now has a vegan and healthier version. The book is very helpful in terms of the nutritional information of the vegan diet and how to make your cooking exciting and tasty using the vegan way. I'm looking forward to more snacks and products they will curate for us!
What do you think of this month's goodies?