Yogi Surprise, in addition to its regular monthly lifestyle box, has a jewelry only subscription box. Every month you'll get handmade yoga-inspired jewelry pieces and 1 other item.
LIMITED TIME Deal: Get a FREE extra box with all Yogi Surprise Lifestyle Subscriptions & all Yogi Surprise Jewelry Subscriptions when you use coupon code HOLIDAYGIFT!
DEAL: Get 25% off your first box! Use coupon code HELLO25. OR Get 15% off every box for the life of your subscription with coupon code HELLOYOGI!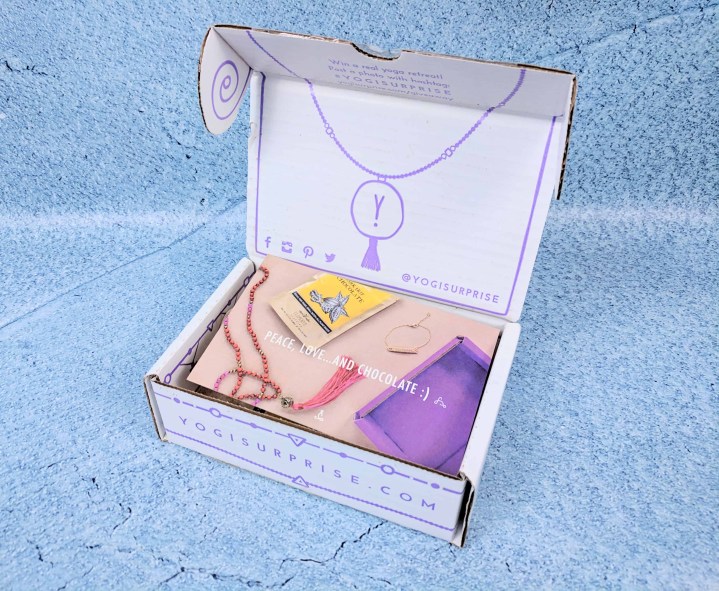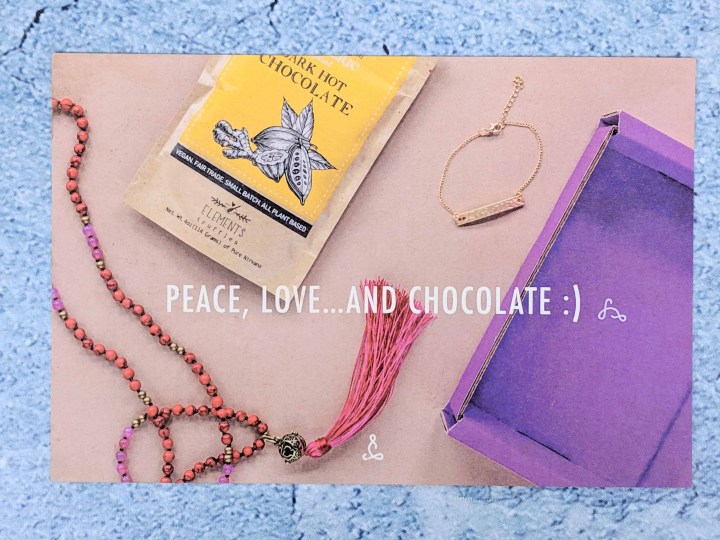 This month's box is all about Peace, Love and Chocolate!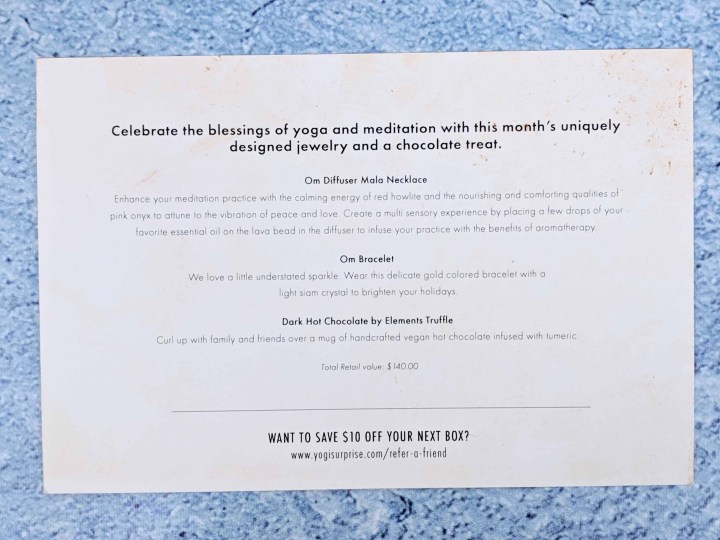 All the items are designed to celebrate the blessings of yoga and meditation.
Everything in the box was cover with fine chocolate dust. Obviously, we were getting some hot chocolate, but somehow my bag was leaking powder.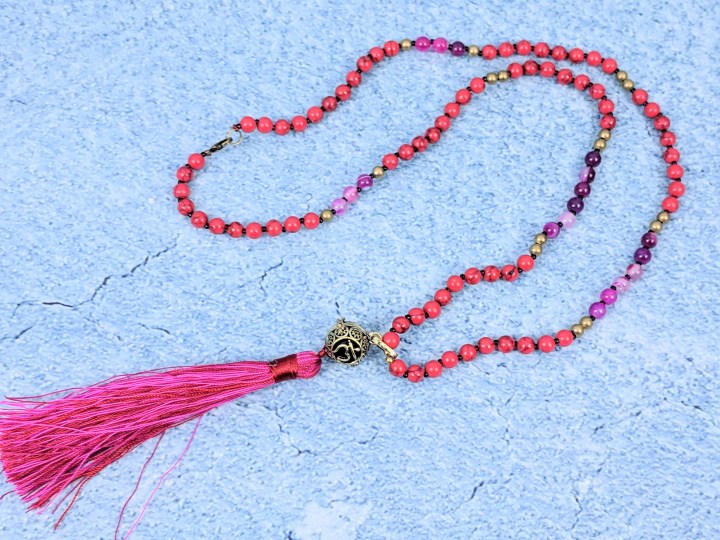 Om Diffuser Mala Necklace. This mala is made with red howlite and pink onyx.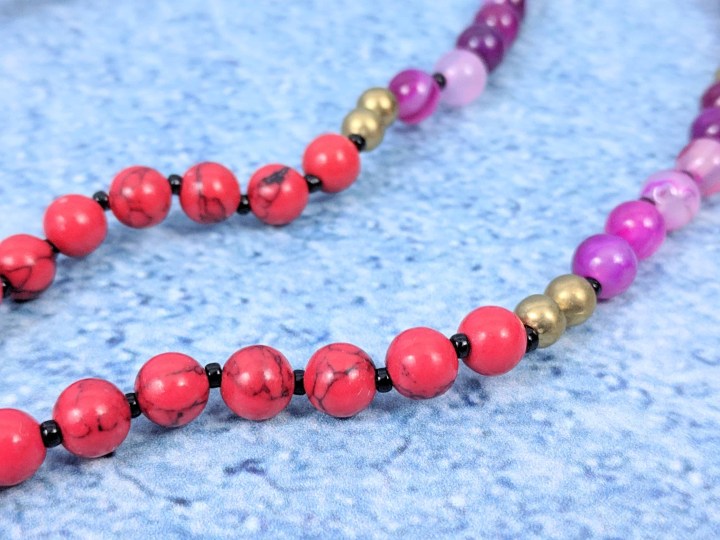 The Red Howlite beads are lovely with their dark veins running through them. The pink onyx is more purple like and it reminds me of dyed agate beads. I really really like that the beads are smaller than most of the mala we have received, making this necklace smaller and easier to wear for a short person like me.
The Guru bead is actually a diffuser!
It's quite sturdy and the metal is thicker than I was expecting. There's a single loose lava bead in it. You can add a drop or two of your favorite essential oil to carry it's scent all day long. This is a fun replacement to incense or scented candle you would use for your meditation when you are travelling a lot for the End of the Year celebrations.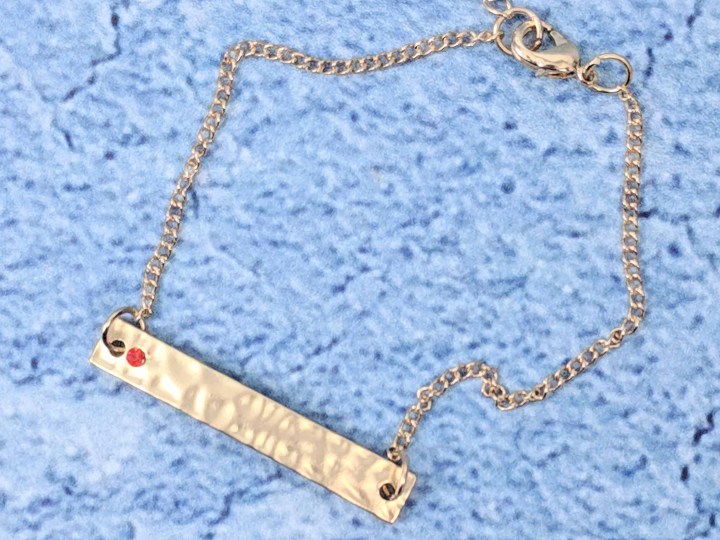 Om Bracelet. This gold colored bracelet has a ligh siam (red-orange) crystal.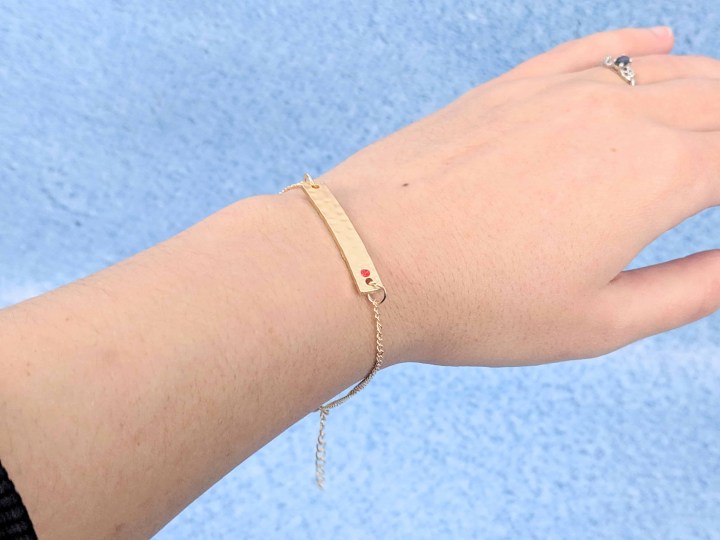 It's a simple, lightweight, and delicate bracelet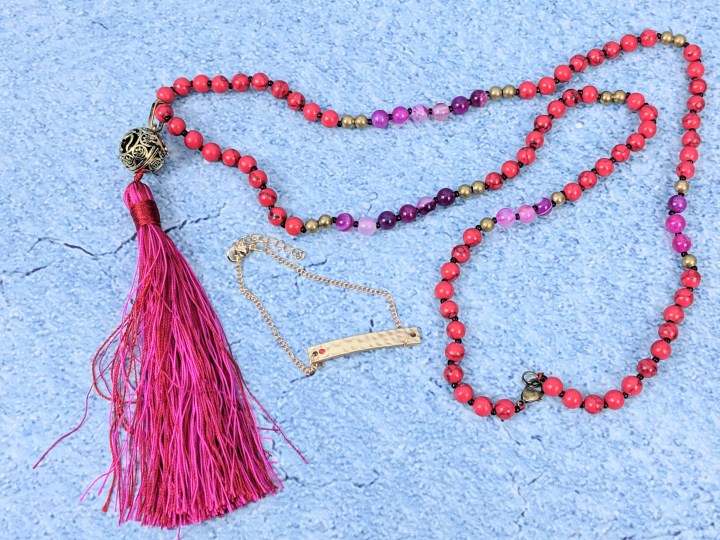 Here's the Om Collection together.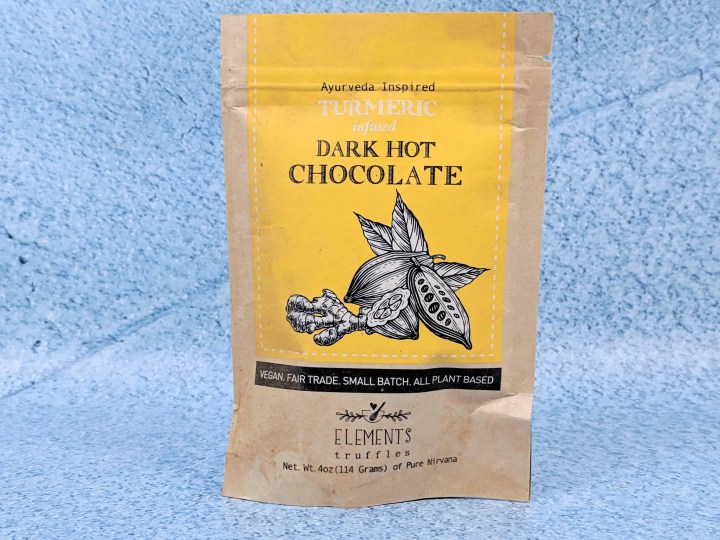 Dark Hot Chocolate by Elements Truffles. We received a vegan turmeric infused hot chocolate.
The bag contains enough powder to make 6 hot chocolate! Just mix it with hot water and let it simmer. I'm excited to try it out!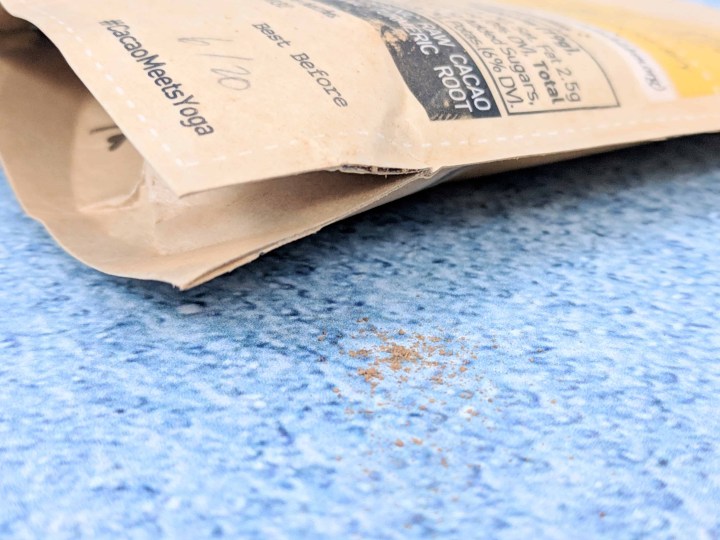 The side of my bag wasn't sealed properly, so some of my chocolate escaped. I'm still going to use it, because it's hot chocolate and it's cold over here, and we can't have to much hot chocolate around!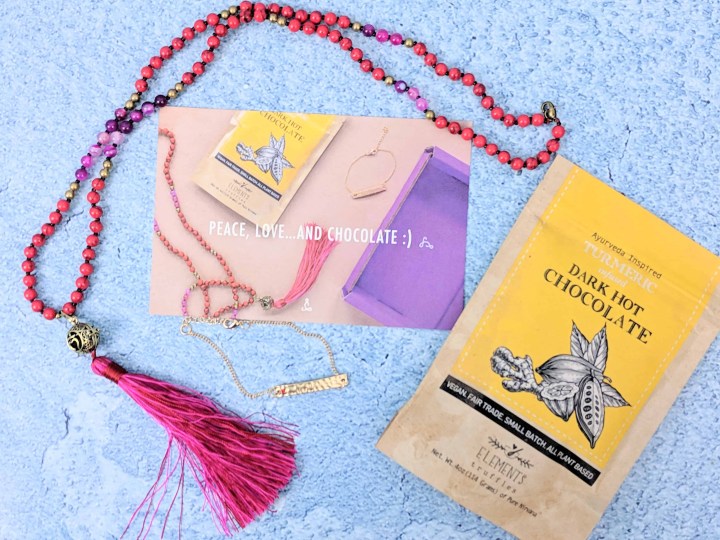 This month's box was fine, but it wasn't my favorite from Yogi Surprise. I'm disappointed that the chocolate powder was leaking in the box, and even though the diffuser mala was a good idea, I have a hard time pairing purples with reds, but I love that the beads are smaller than what we are used to. The bracelet was cute and simple, and will probably fit with everything I'll wear for Christmas.
What did you think of this month's Yogi Surprise Jewelry box?