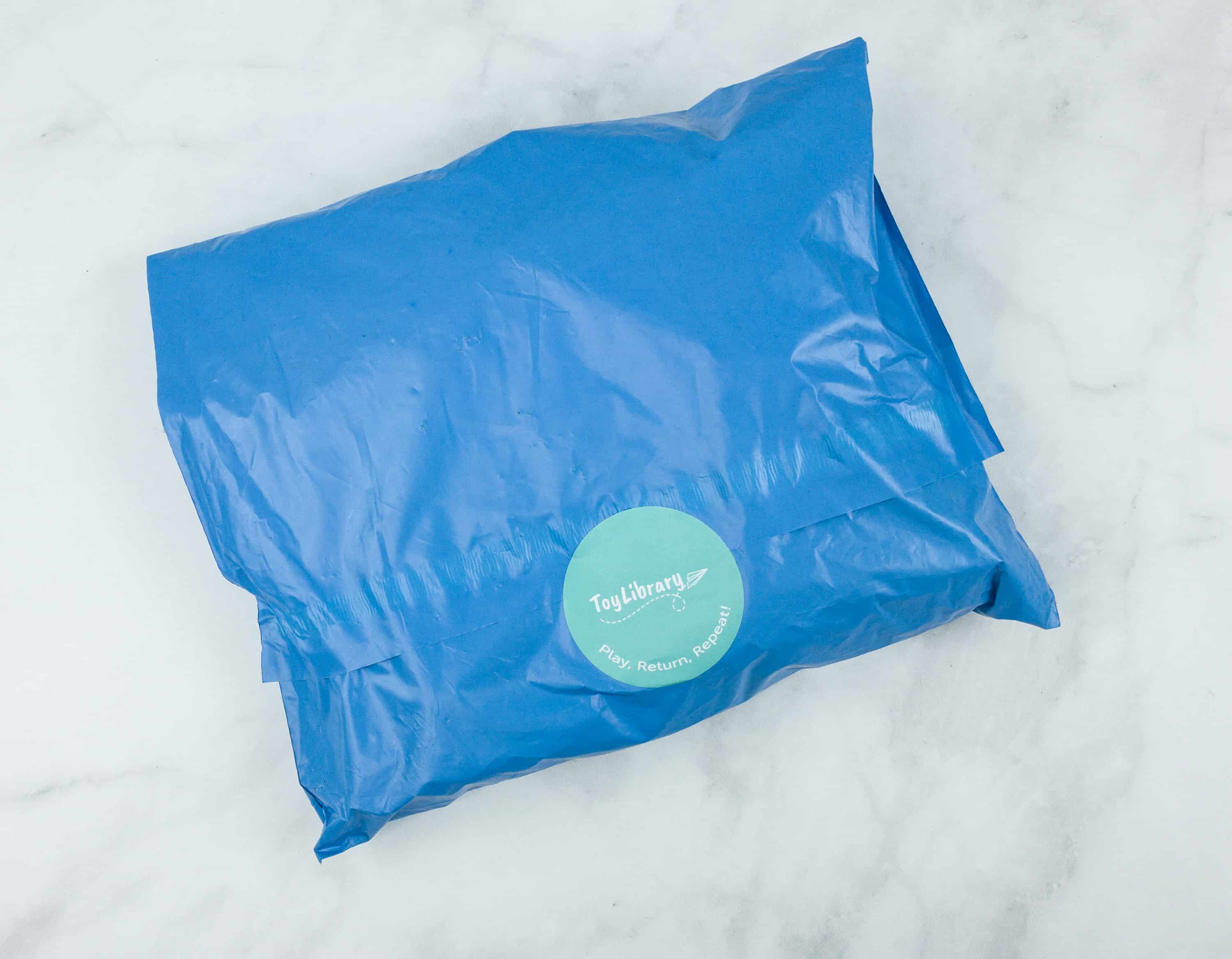 ToyLibrary is a monthly box subscription that delivers 2-3 different kind of toys from 500+ toys selections that includes Lego sets, Hot Wheels, K'nex, Disney, Nerf, Minecraft, and other electronic and preschool toys!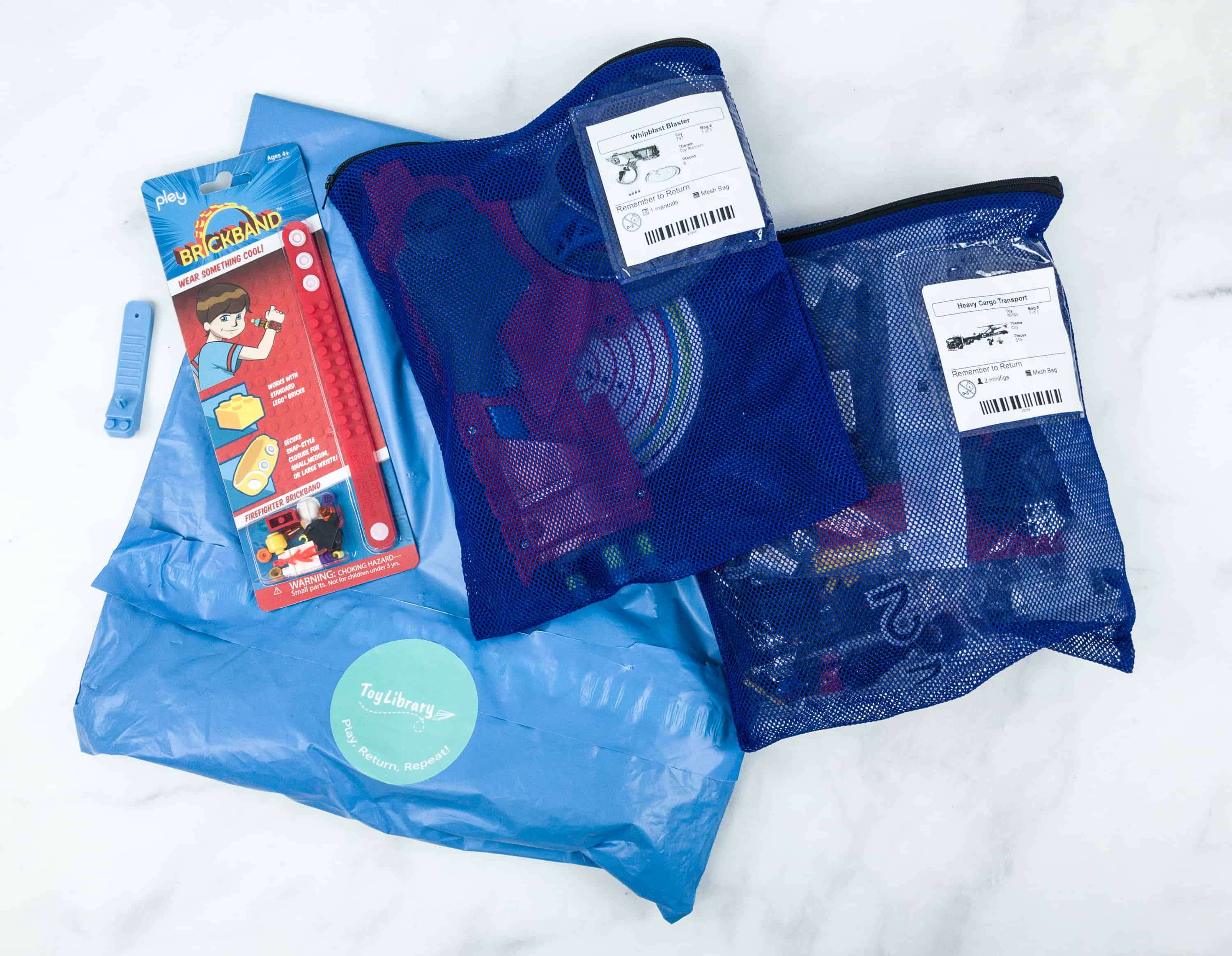 This month's box includes three different toys from Lego, Boom Co., and Brickband. ToyLibrary also let your kid to keep atleast one toy in every curation, like for this instance the featured item that can be kept is from Brickband.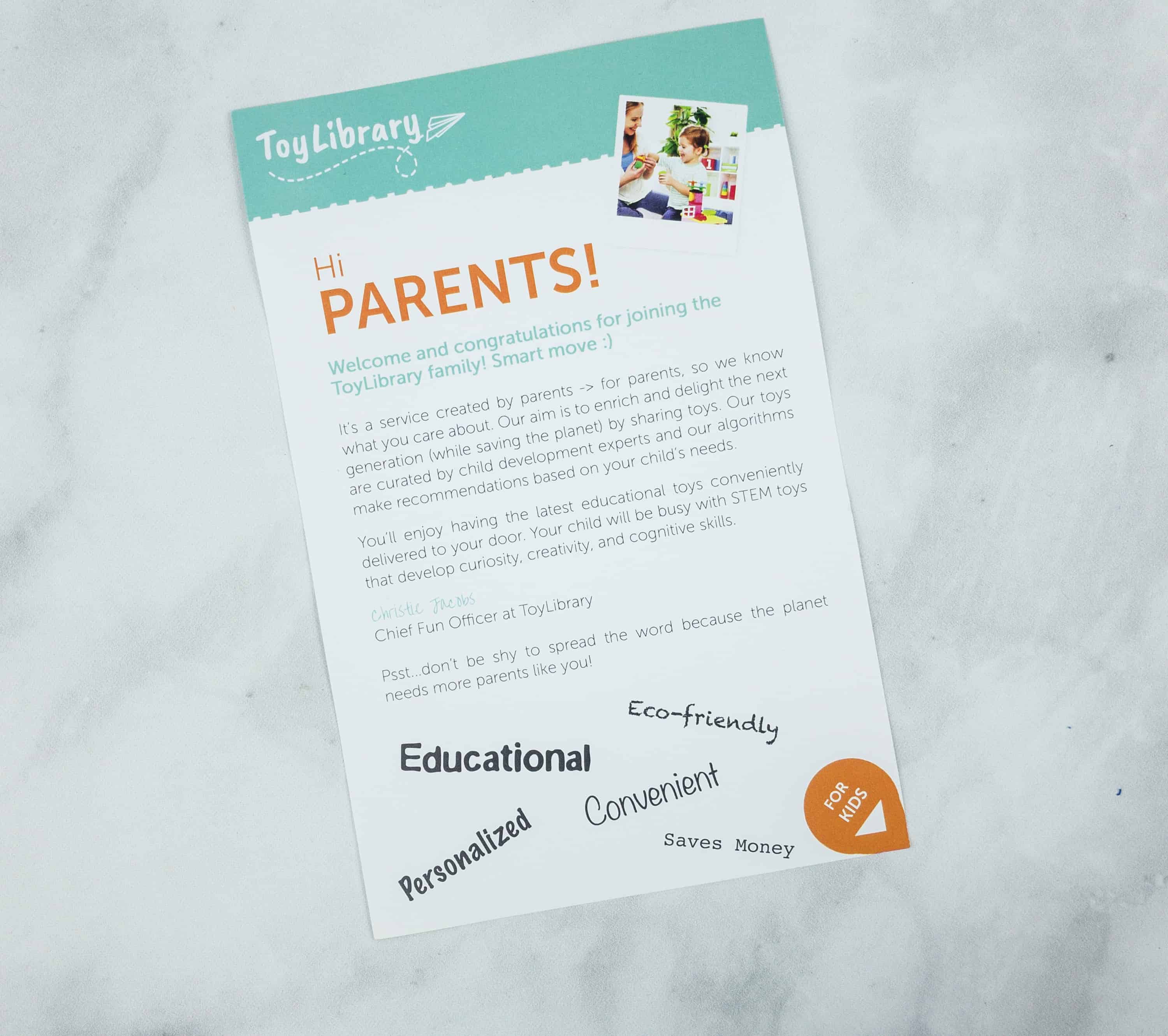 The box includes a greeting card that contains a welcome message for parents with a brief explanation on how this subscription works.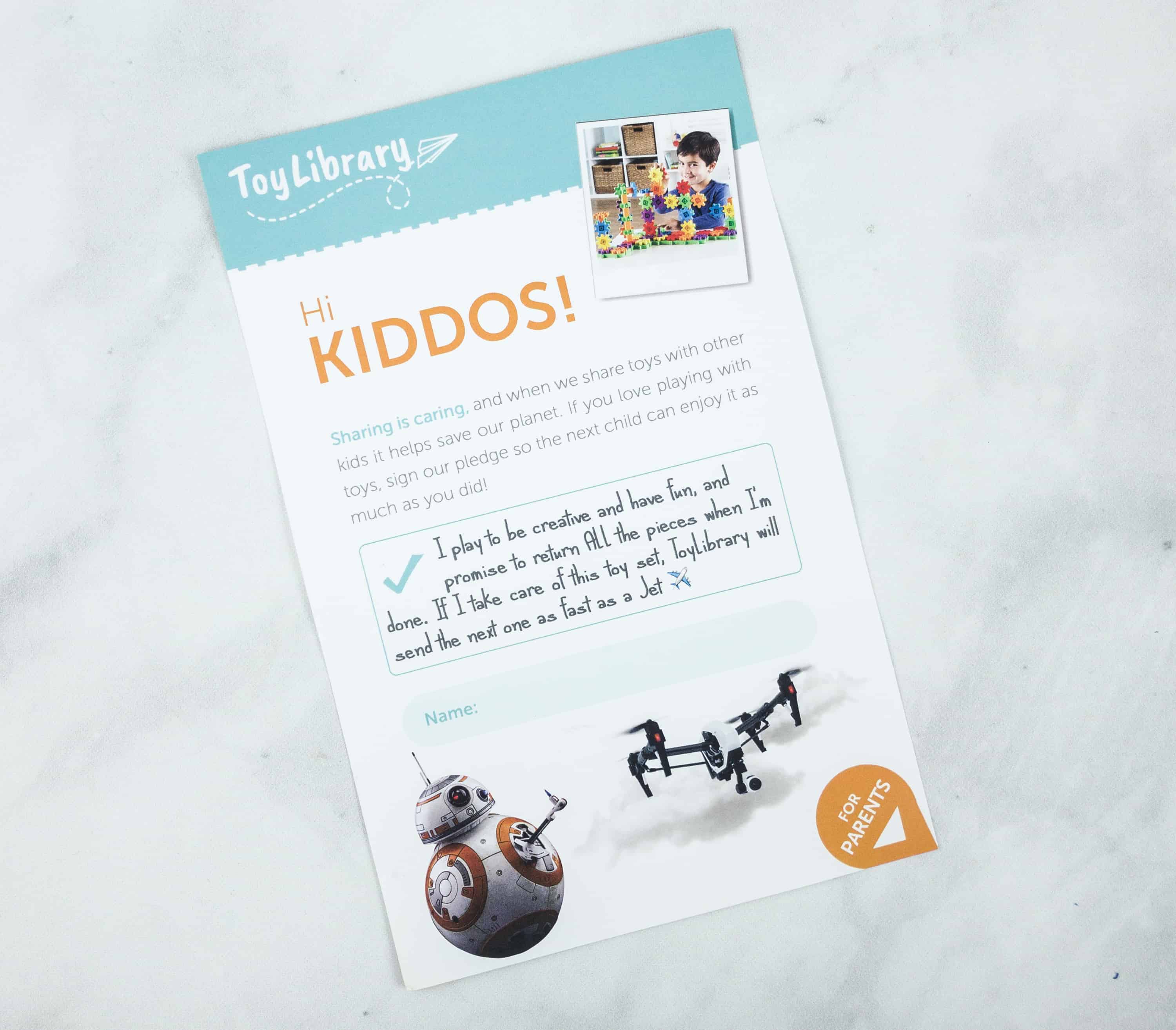 Printed at the other side of the card is a wonderful message for the kids!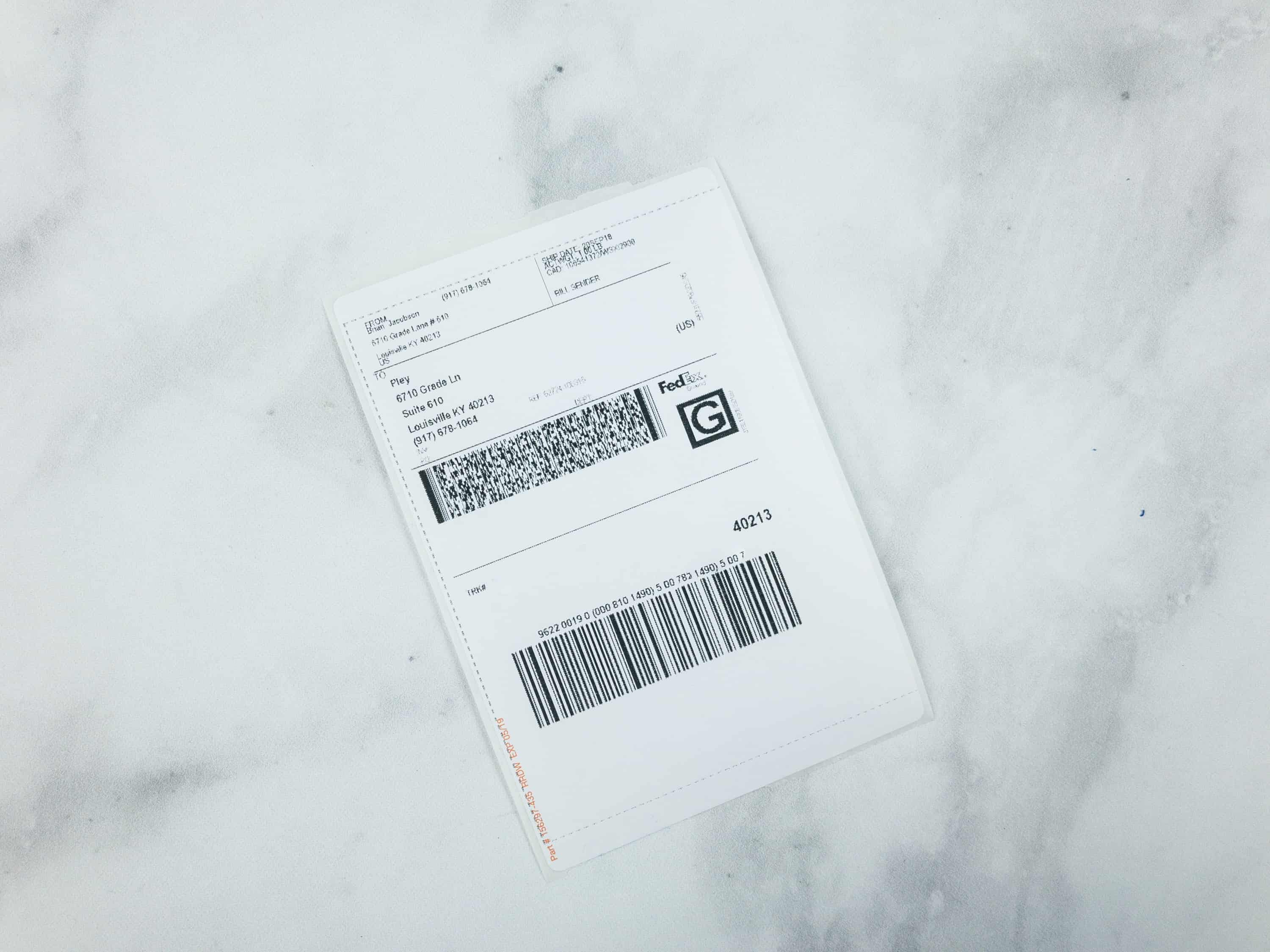 Also included inside the box is a ready-made return mailer addressed directly to Pley.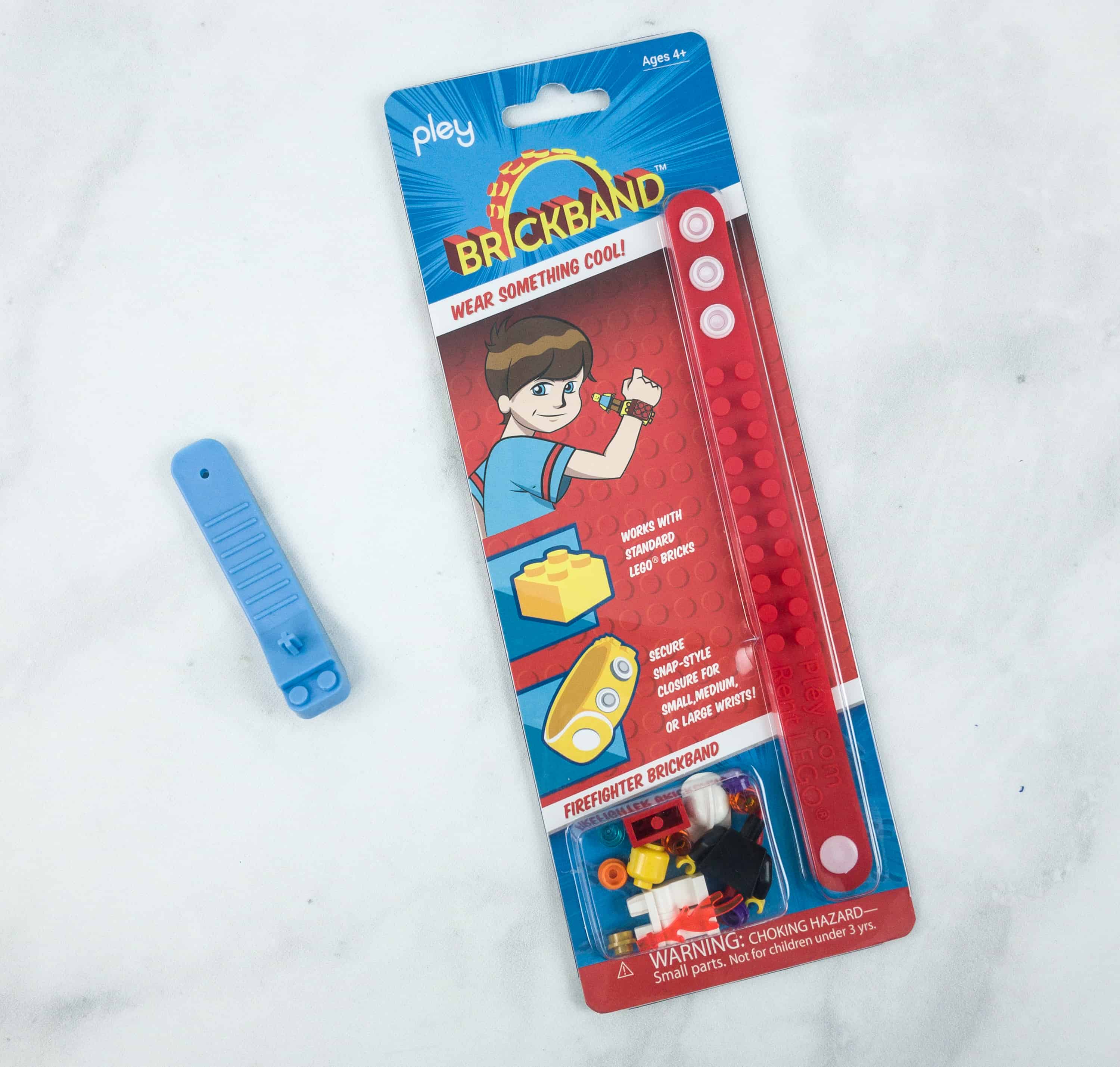 Pley Brickband. The first toy we got is a Brickband Lego set. It's a Lego brick that can be used as a wristband, featuring a secure snap-style closure for small, medium, or large wrists!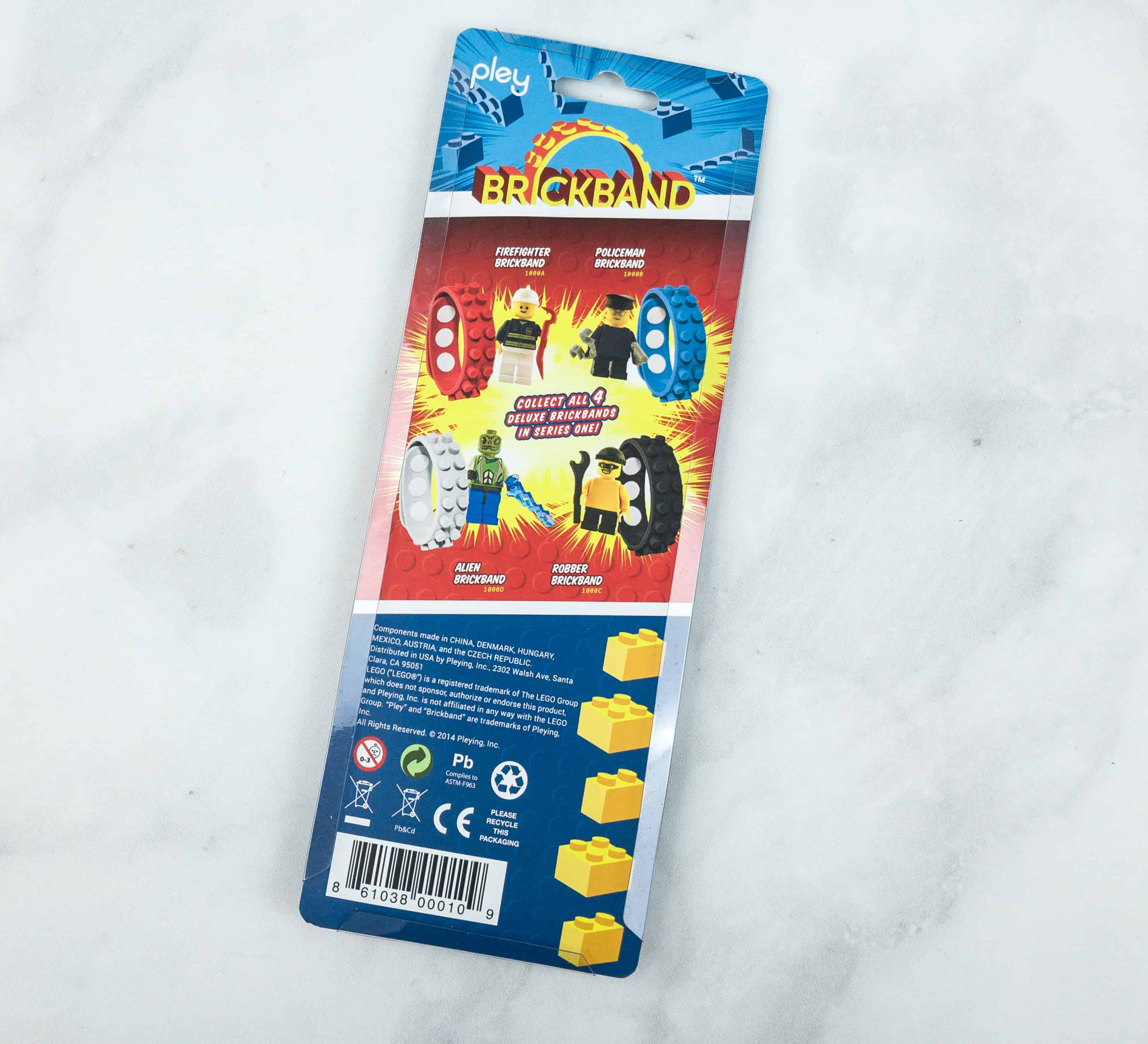 The Lego Brickband is available in four different designs: the Alien Brickband, Robber Brickband, Policeman Brickband, and the one we have, the Firefighter Brickband.
Everything in the Brickband set!
Aside from Brickband, the package also contains a firefighter Lego mini-figure which you can attach to the band.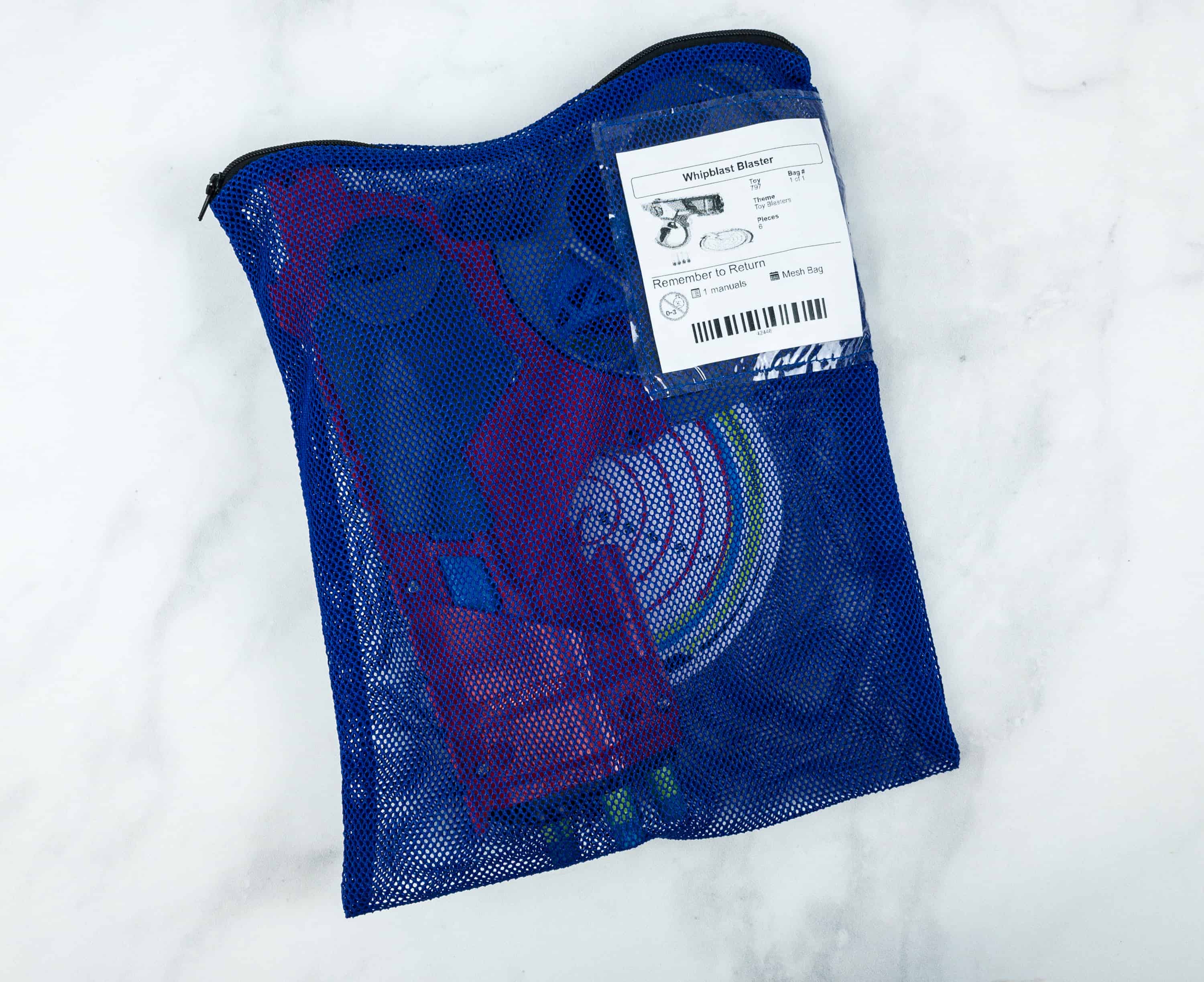 Whipblast Blaster. The next toy is secured inside a blue mesh bag with a tag at the upper right side. This tag contains the inventory of all the items inside the bag, and that should be returned.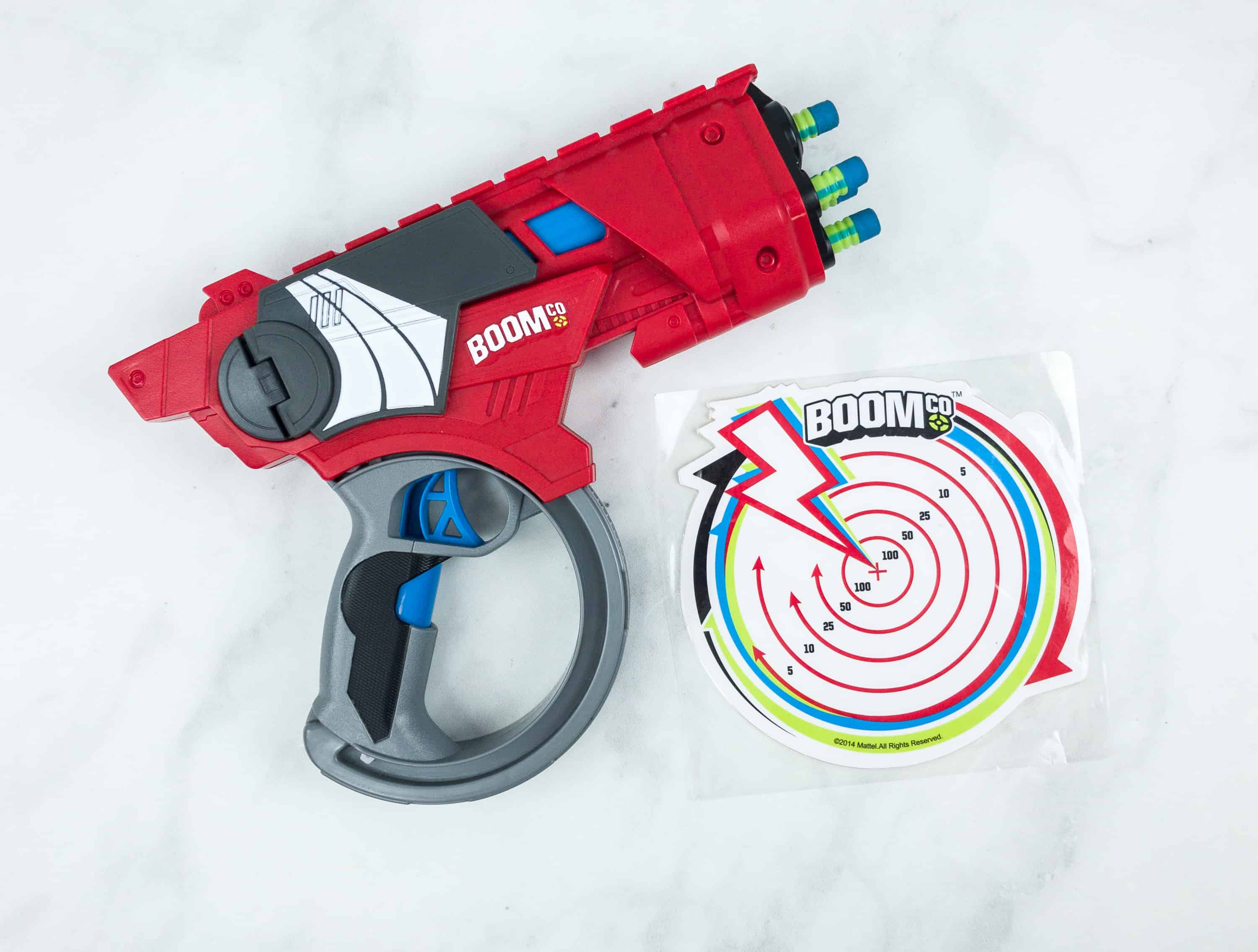 Inside the bag are a Boom Co. toy gun, target, and four pieces of ammunition.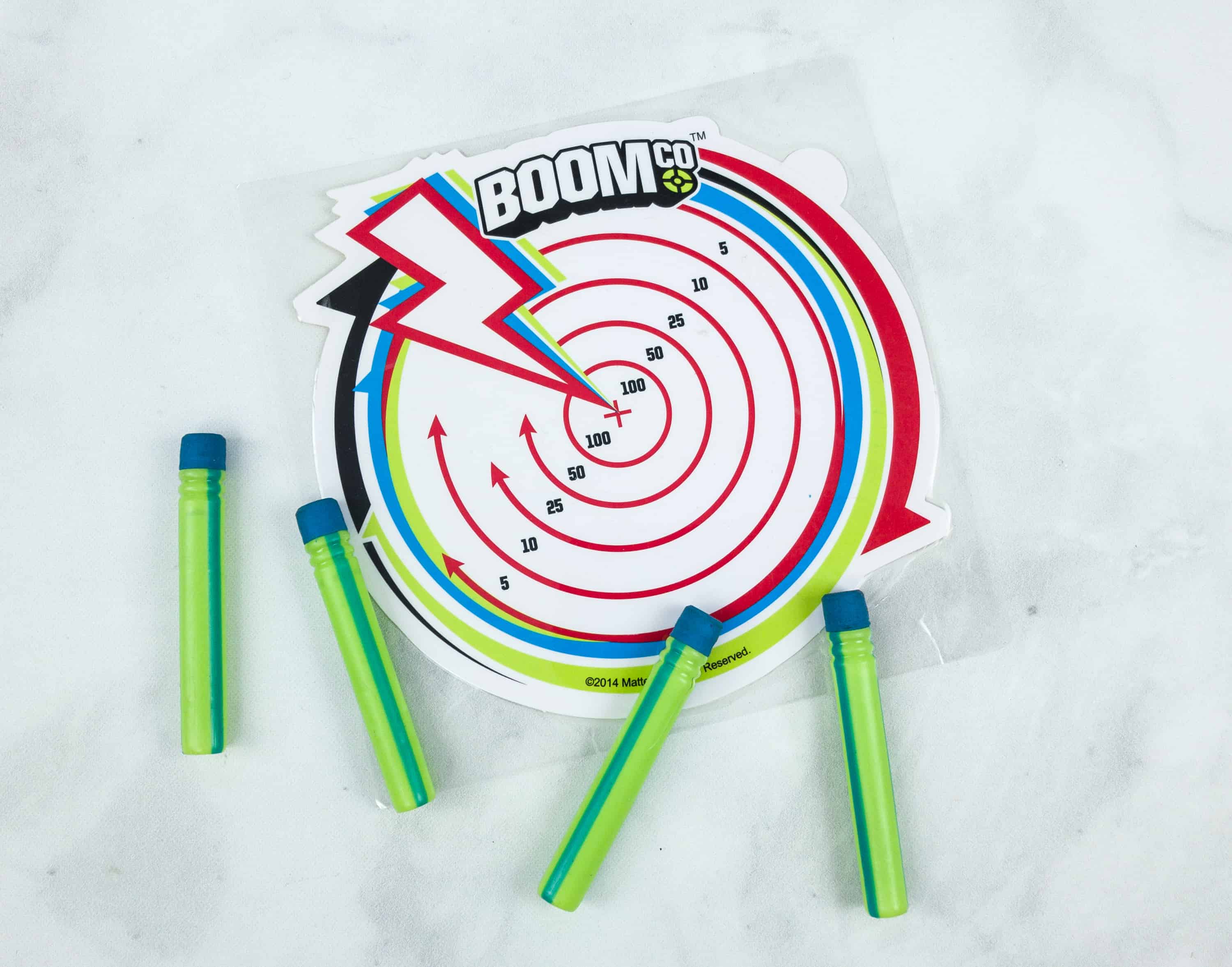 The tip of each WhipBlast darts is made using Smart Stick technology that will definitely stick to the target and blaster shields, enabling you to see the exact point you hit the target.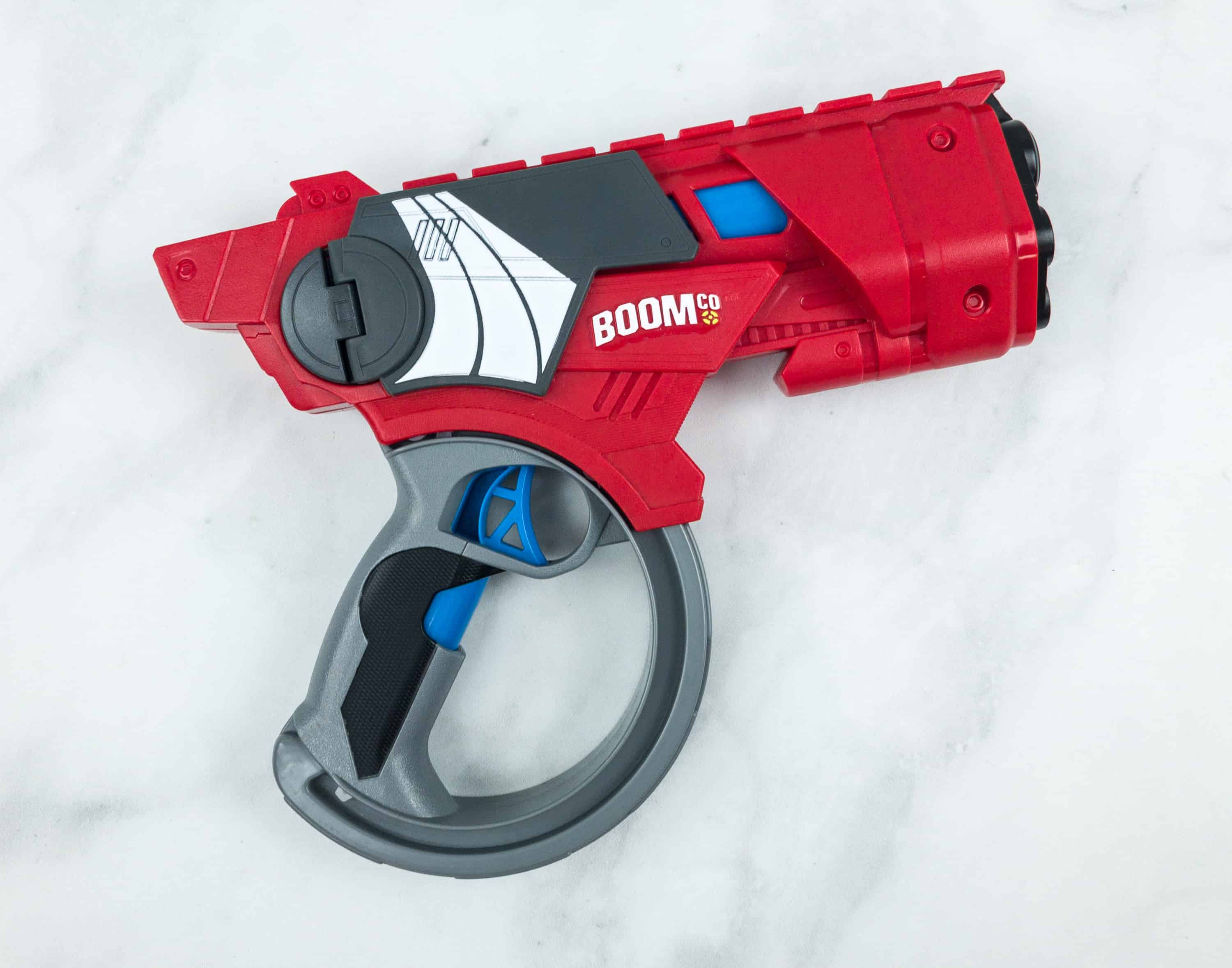 Boom Co. Blasters features a unique design with sleek lines and bold angles.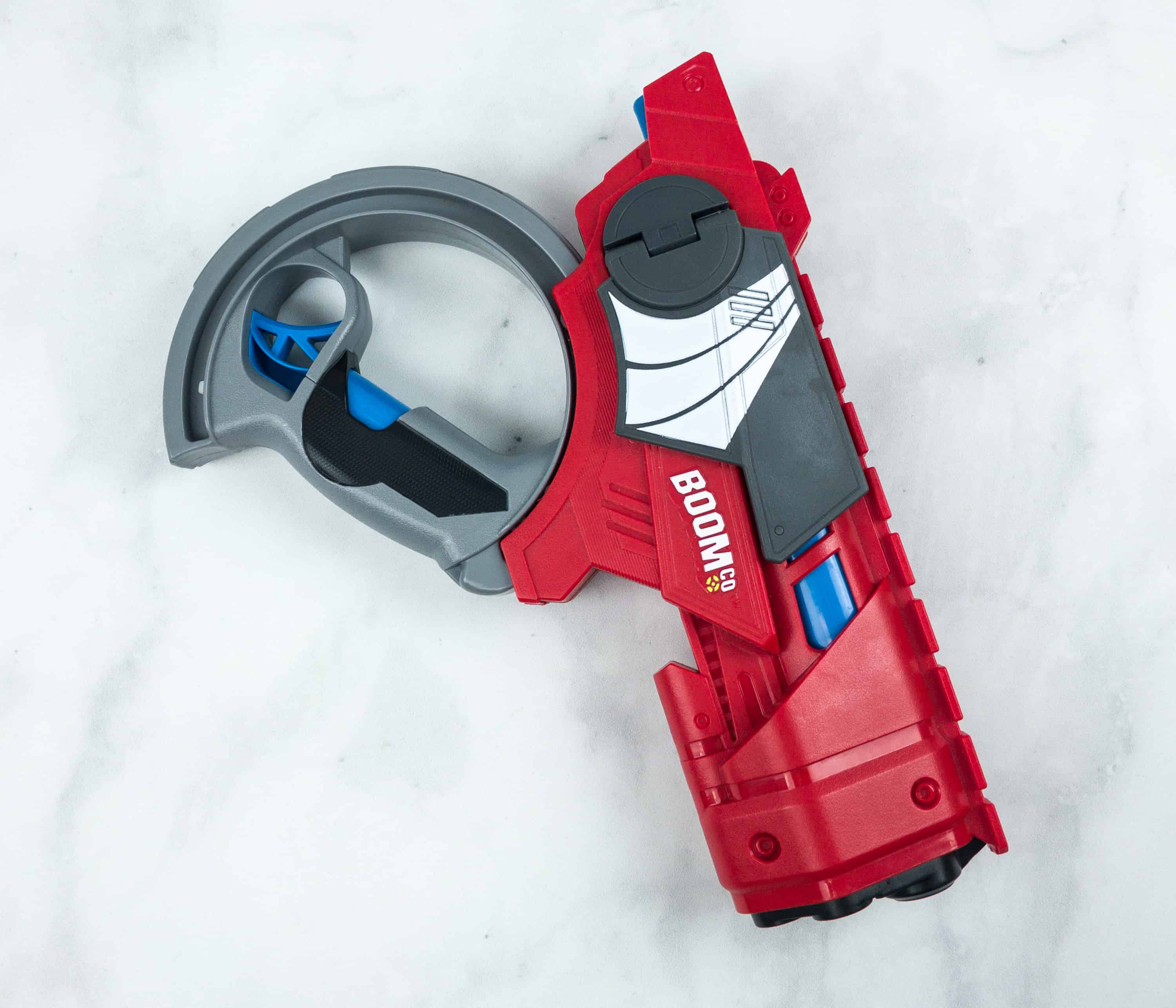 Each time the blaster handle is pulled down, it loads, and with a quick whip of the wrist, the handle returns to its normal position and blaster fires up to 70 feet!
This gun is also designed with a wing-like shield that protects, and even let you capture the opponent's darts and use it against them.
Aside from the wing-shield, another unique feature of this blaster is its awesome single fire, quad-barrel design which enables you to store the other three darts while using the fourth dart for shooting!
It's pretty cool!
Heavy Cargo Transport. Like the whipblast blaster, this third toy is packed inside a blue mesh bag with the name and inventory of toys inside.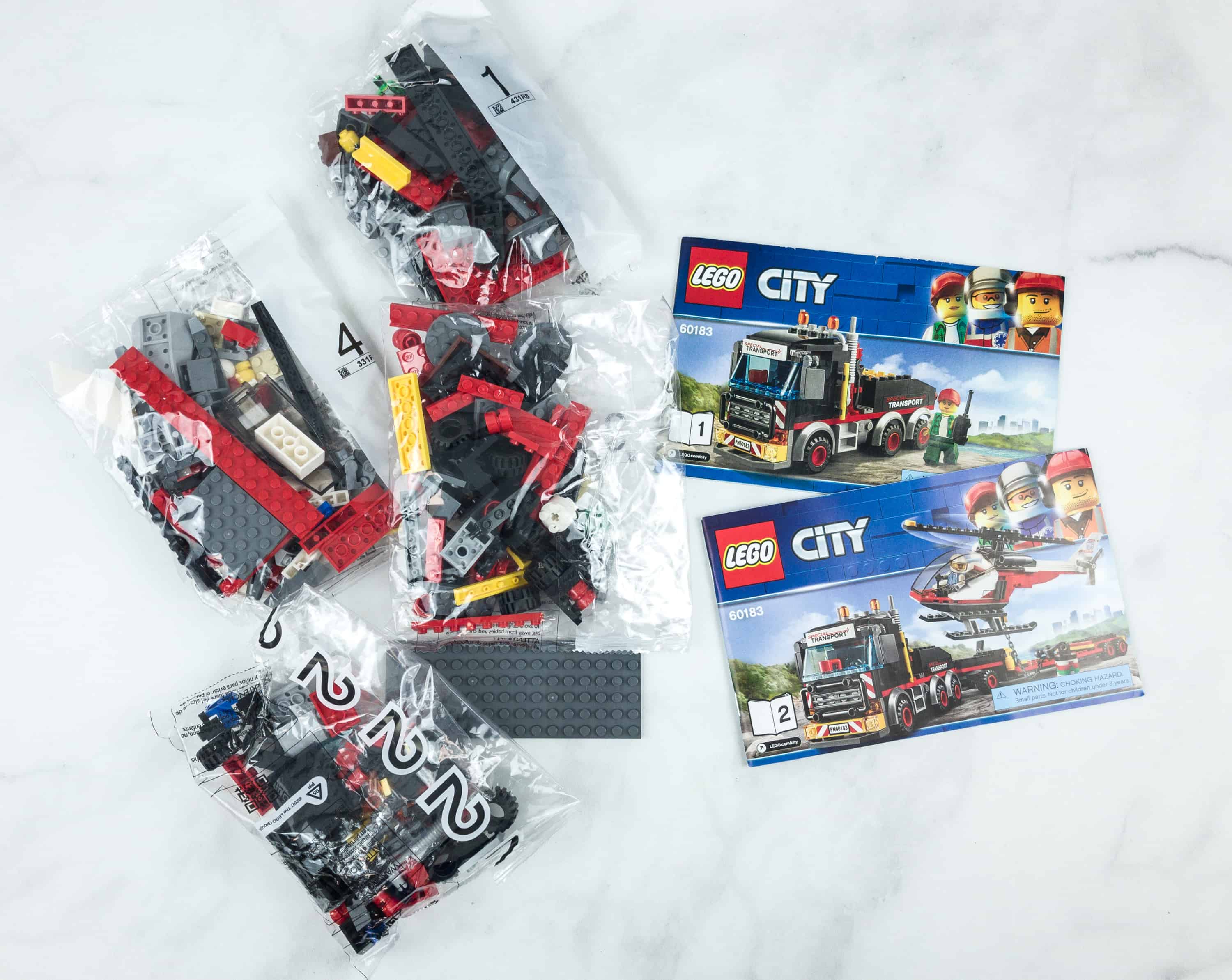 They parts are packed separately per structure. It is to make sure that you get the right parts, preventing them to mix up.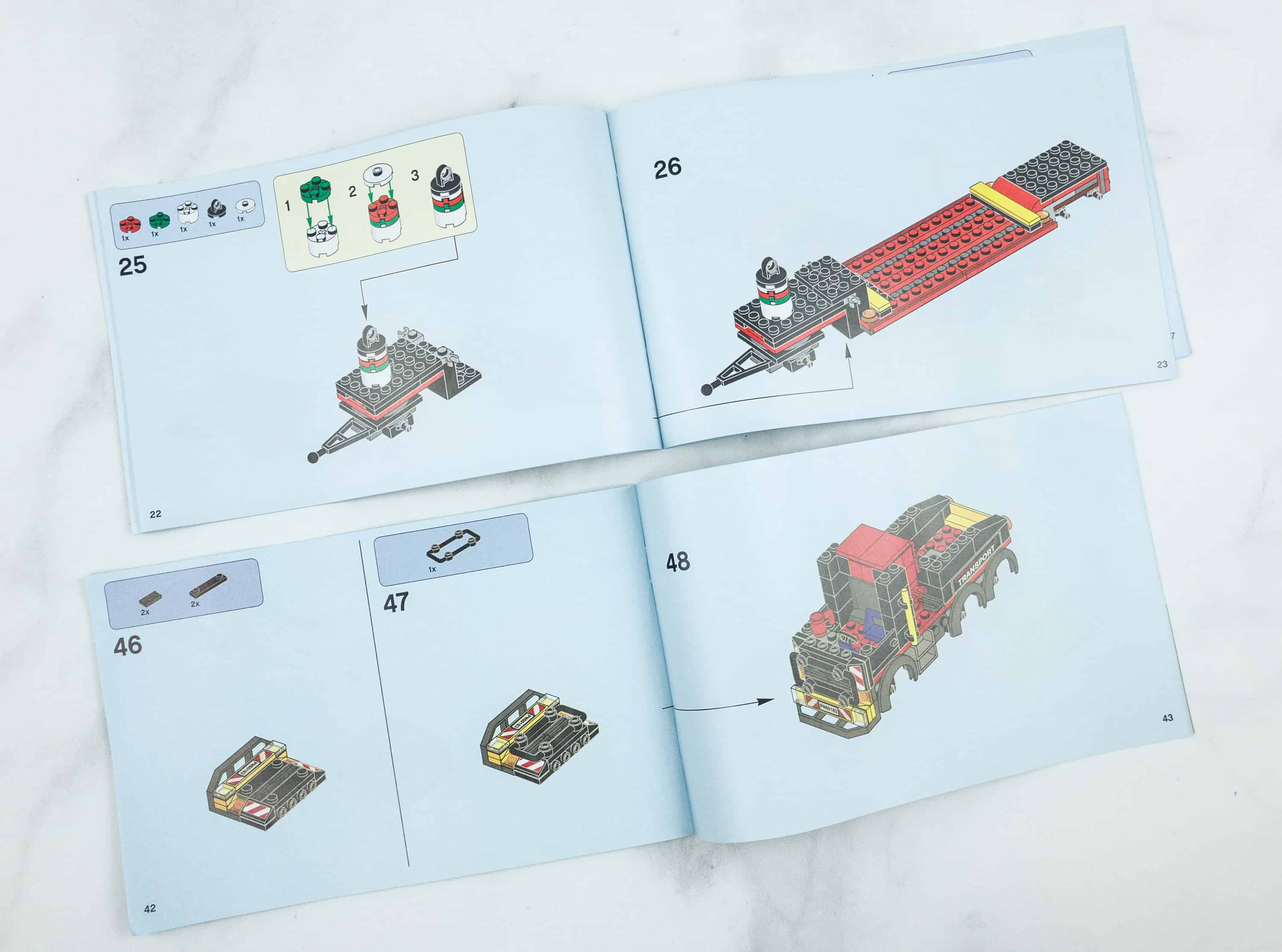 It also includes a mini-brochure containing a detailed step-by-step guide in building the Transport Truck and Helicopter.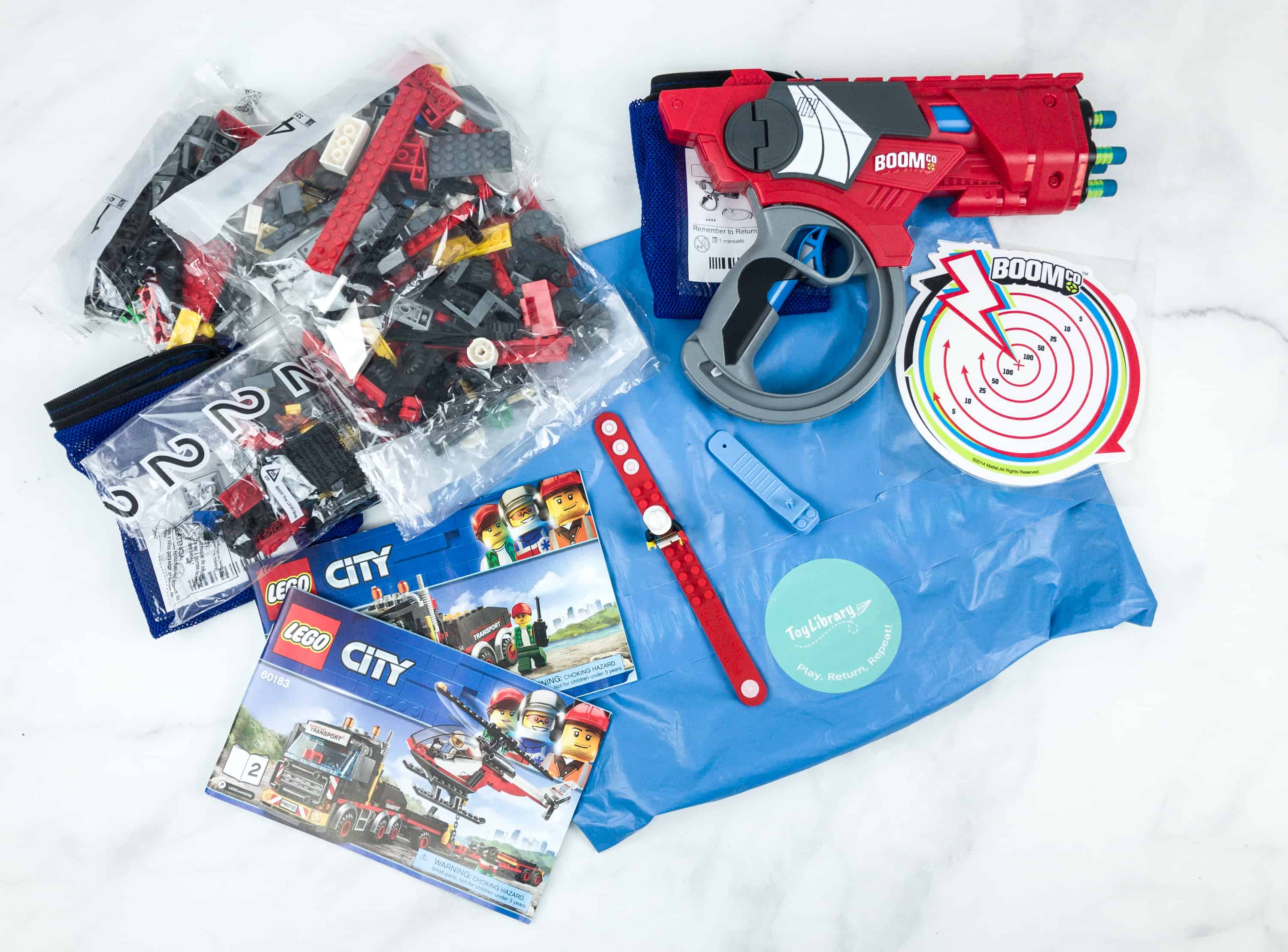 We had fun playing with them, especially my sons!
Our first box from ToyLibrary is filled with fun and awesomeness! I love the idea of renting a toy, letting your kids enjoy them as much as they want and return them when they get tired of playing with it. Knowing that the toys are only rented, my kids learned to be more responsible and caring handling the toys because they know that its not their property. It also saves me a lot of money from buying new toys, and at the same time energy for cleaning and keeping all of them. What's more likable about this subscription is that they donate a toy for the needy for every new box subscription, it's like letting your kids enjoy a variety of toy while helping other kids have their own.
What do you think of the ToyLibrary By Pley October box?