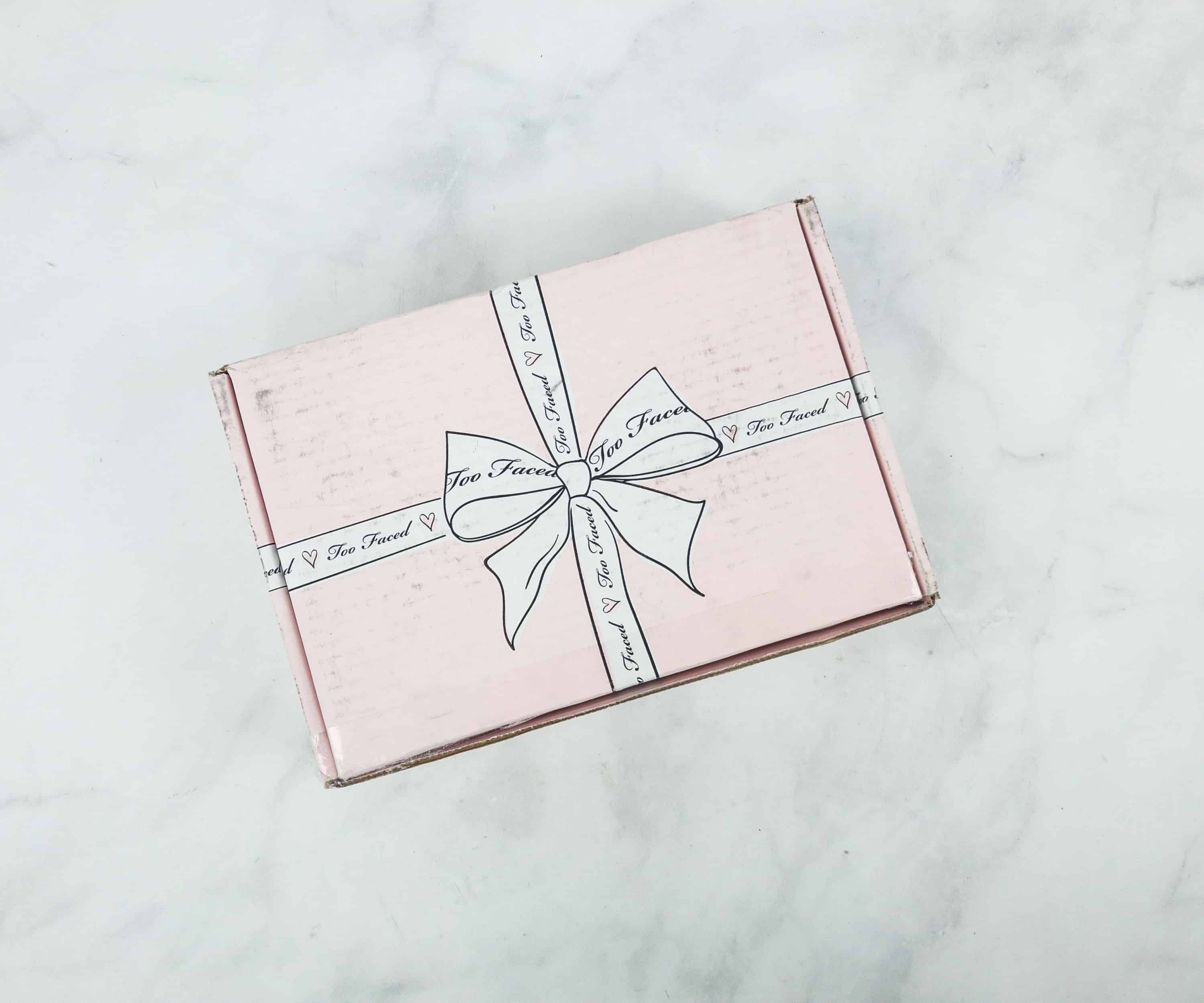 Too Faced Cosmetics releases a Mystery Beauty Bag every Cyber Monday! It happens only once a year and typically sells out in the morning. This year's Too Faced Mystery Bag was $42 for $123 in value.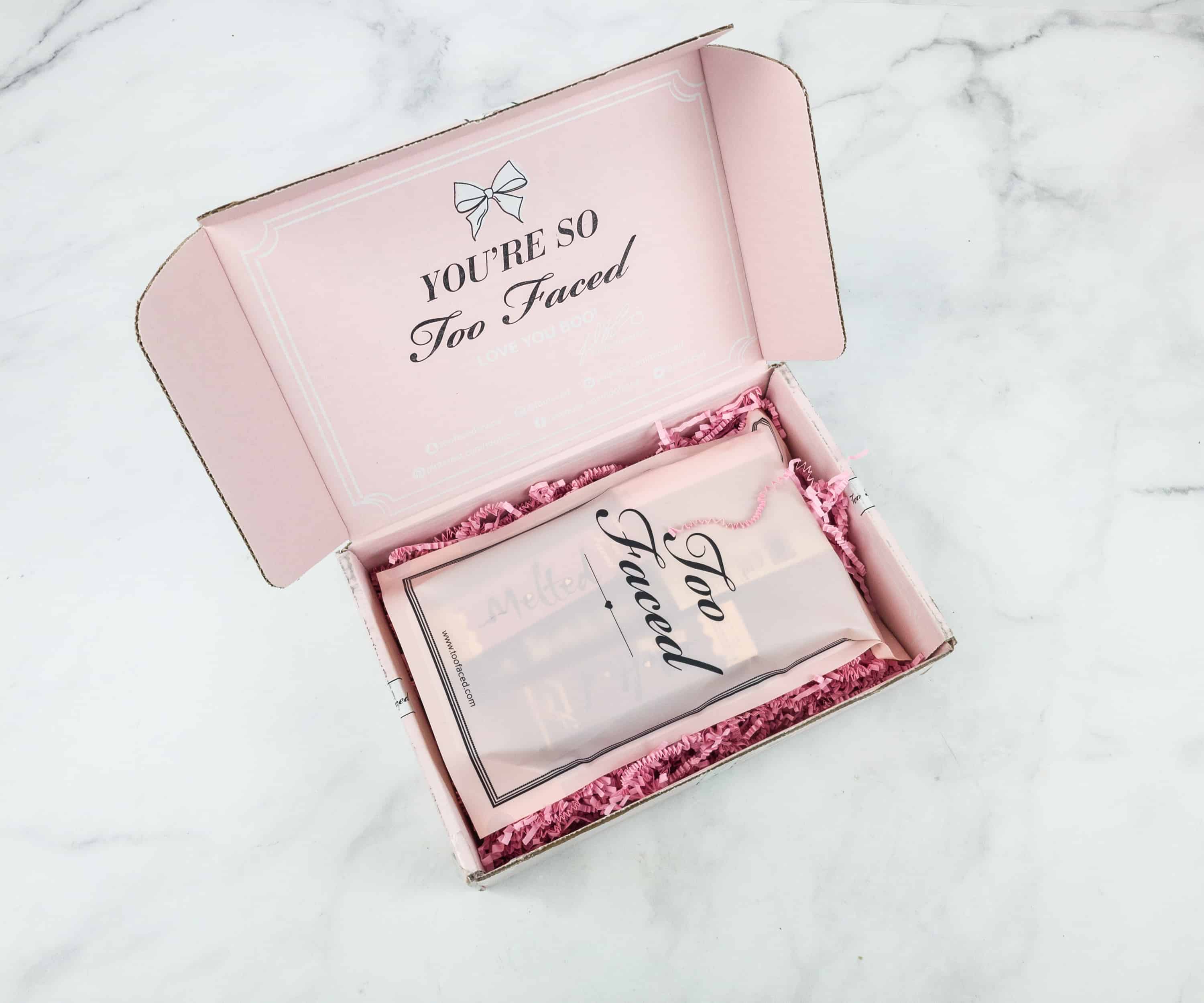 The pouch comes inside a box filled with pink squiggles!
It's a bit thin so you can see some of what's inside.
The individual packaging of the items look gorgeous!
Everything in my Too Faced Mystery Bag!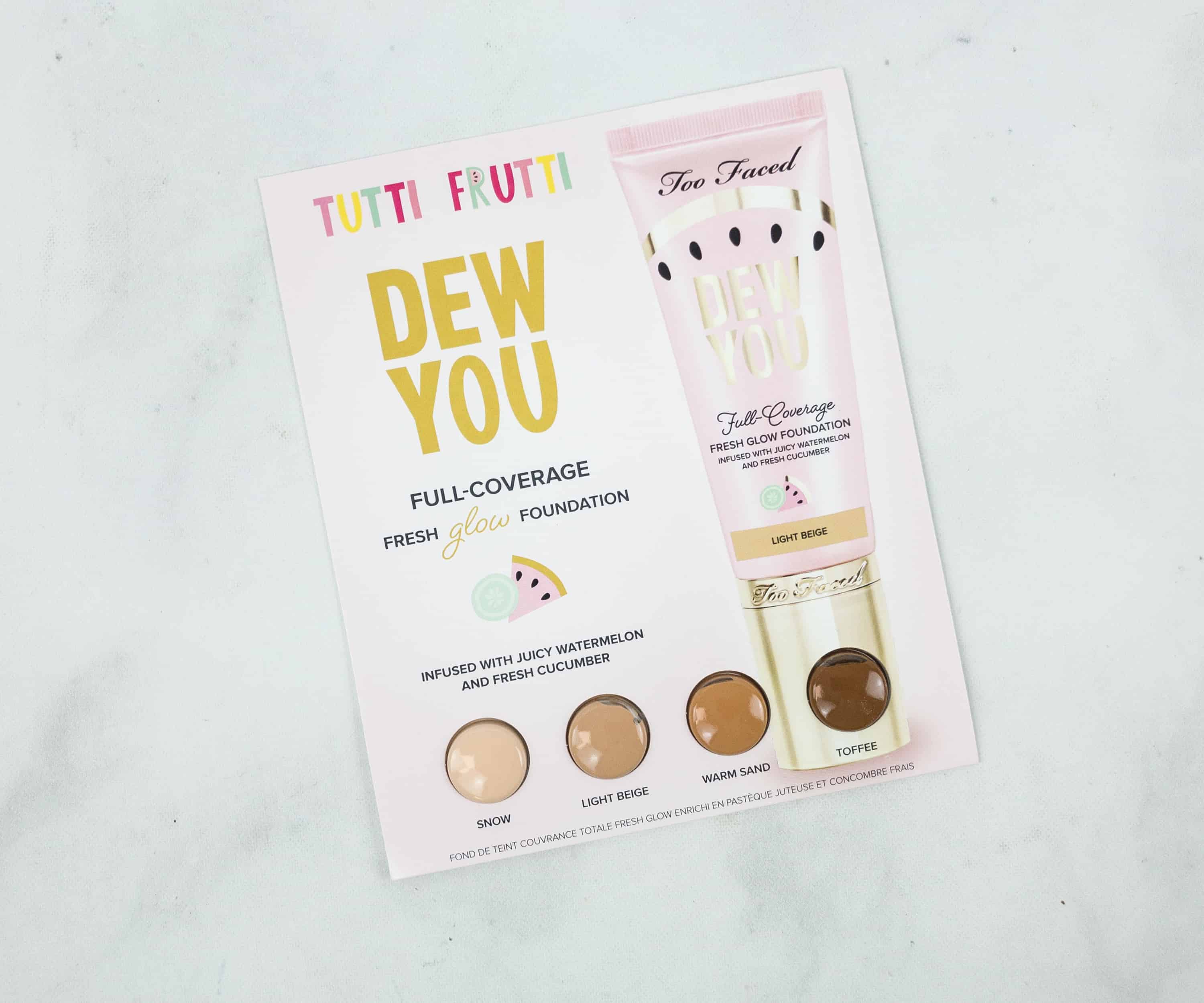 Too Faced gave us an info card about their new foundation line. It has a few tones we can try on.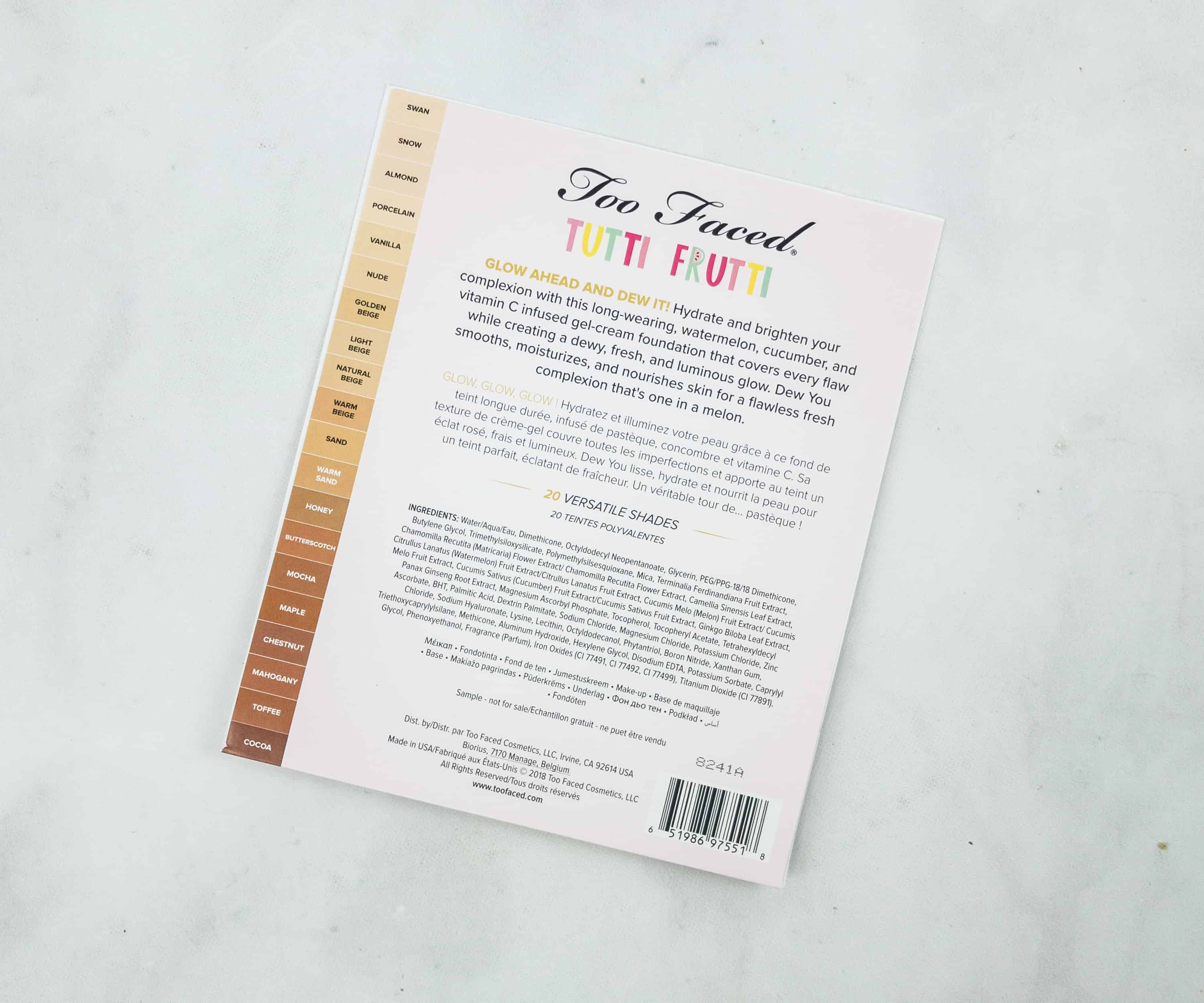 This Tutti Frutti foundation is infused with watermelon, cucumber, and vitamin C with a gel-cream finish.
These are the shades on my sample card: Snow, Light Beige, Warm Sand and Toffee.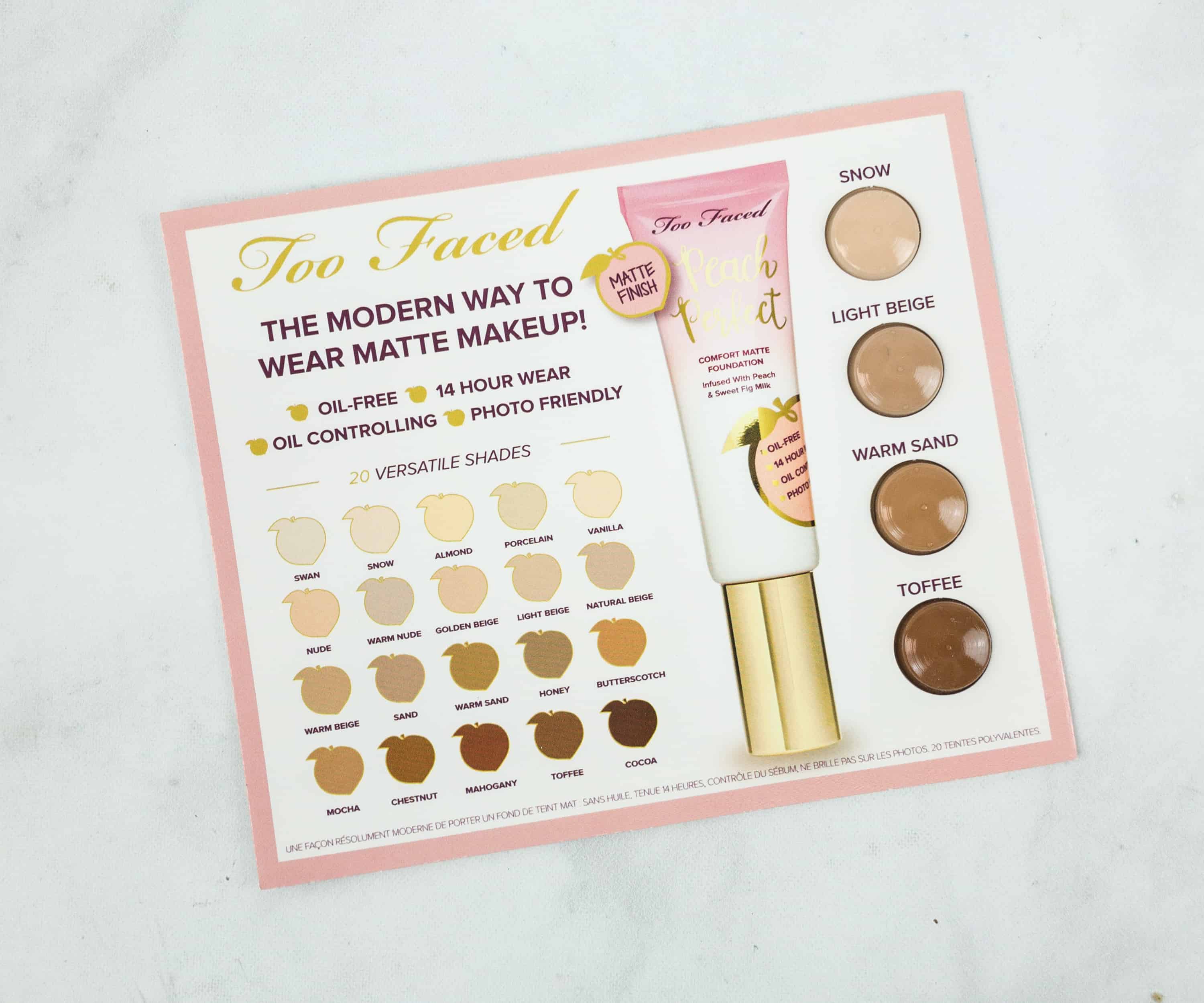 Another card features Too Faced's modern matte foundation that is oil-free, 14-hour wear, oil controlling, and photo friendly.
I appreciate that they gave two different testers. We will truly know if we want the dewy one or this matte finish for foundation.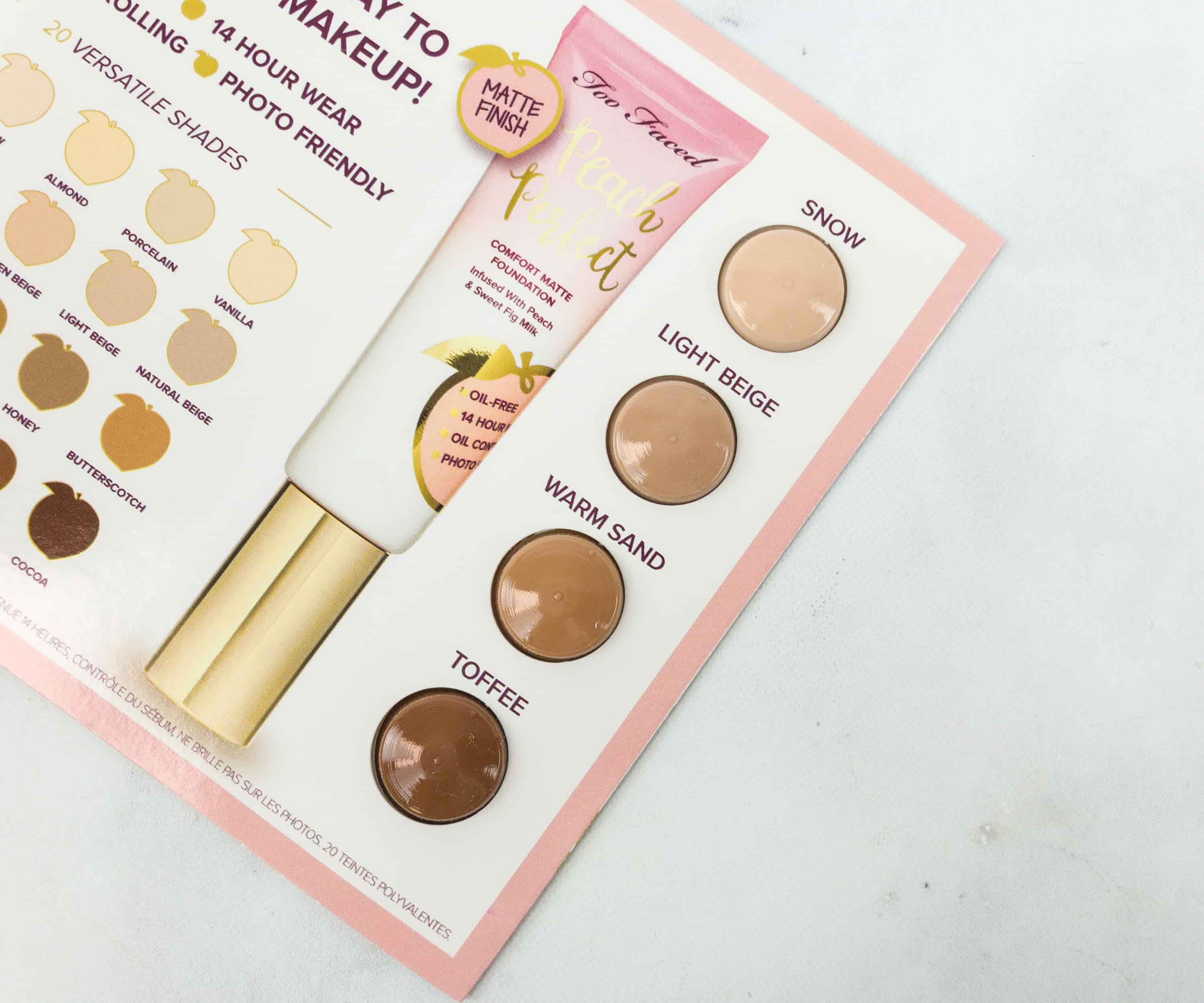 Same with the dewy foundation, they gave us the same shades as testers: Snow, Light Beige, Warm Sand, and Toffee.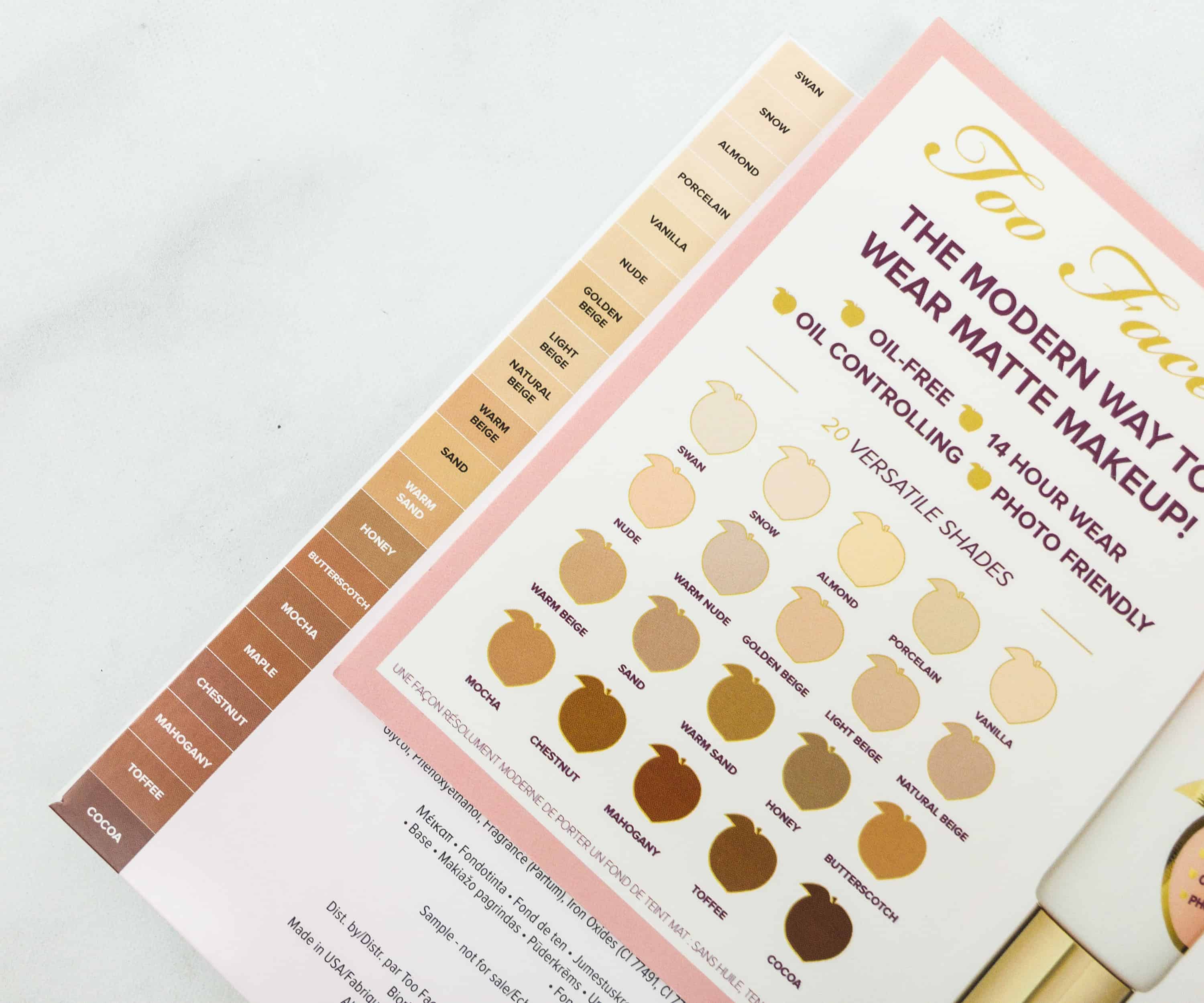 They have the same shades with same shade names, the only differences are the formula and the finish.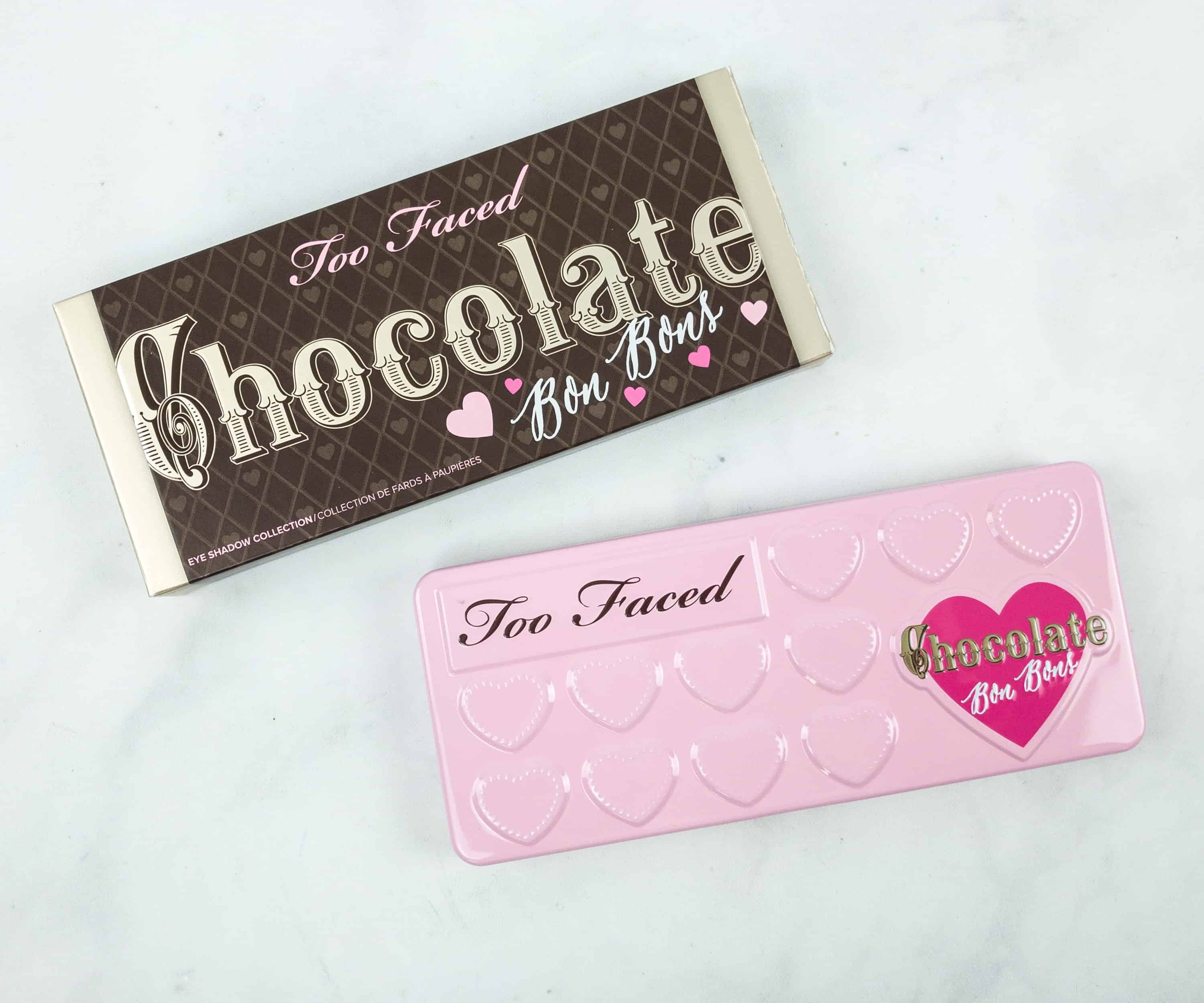 Chocolate Bon Bons Eyeshadow Palette ($49) Both chocolate-themed packagings are just too cute! The palette is different from the design of its box.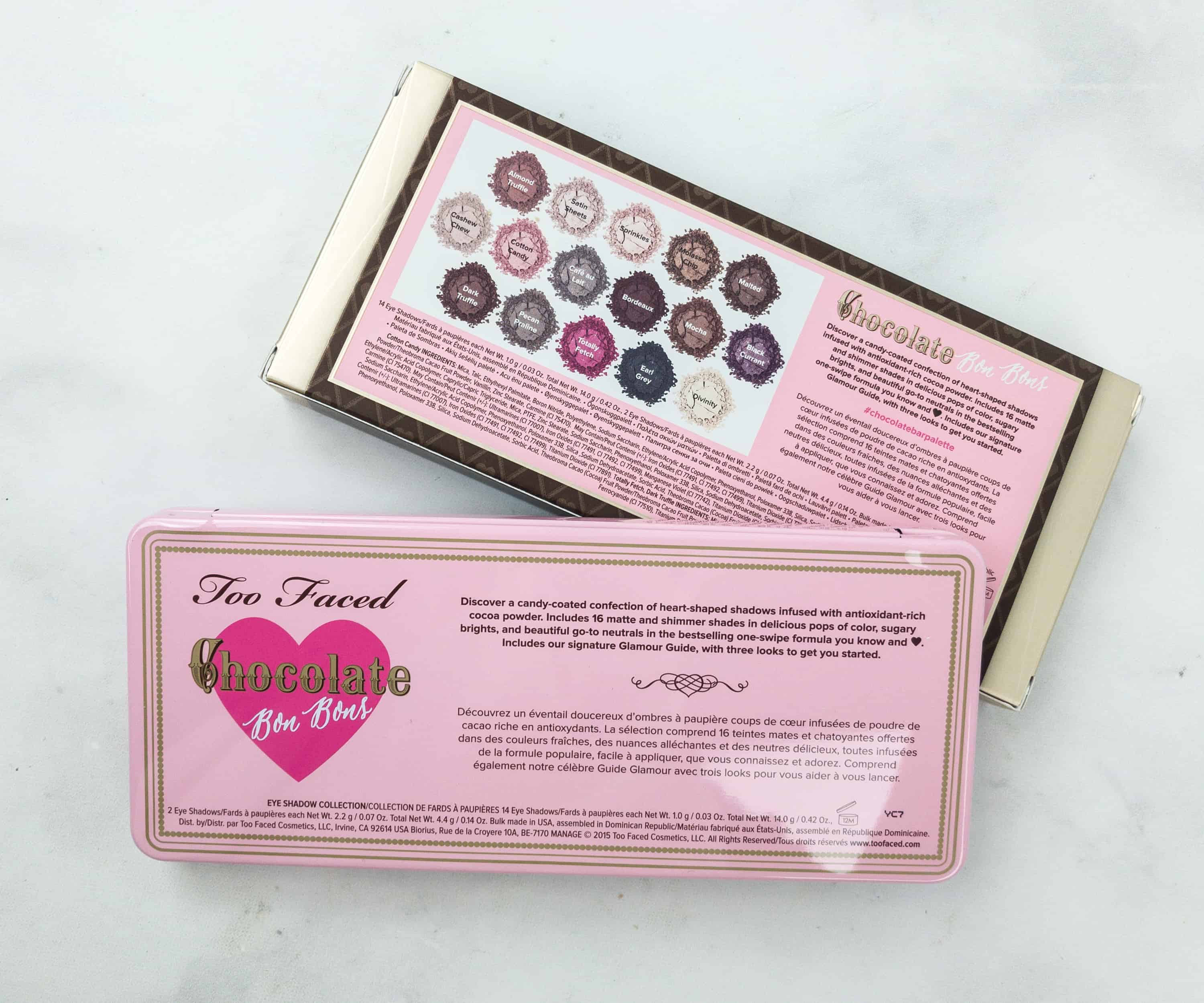 They also have different designs at the back.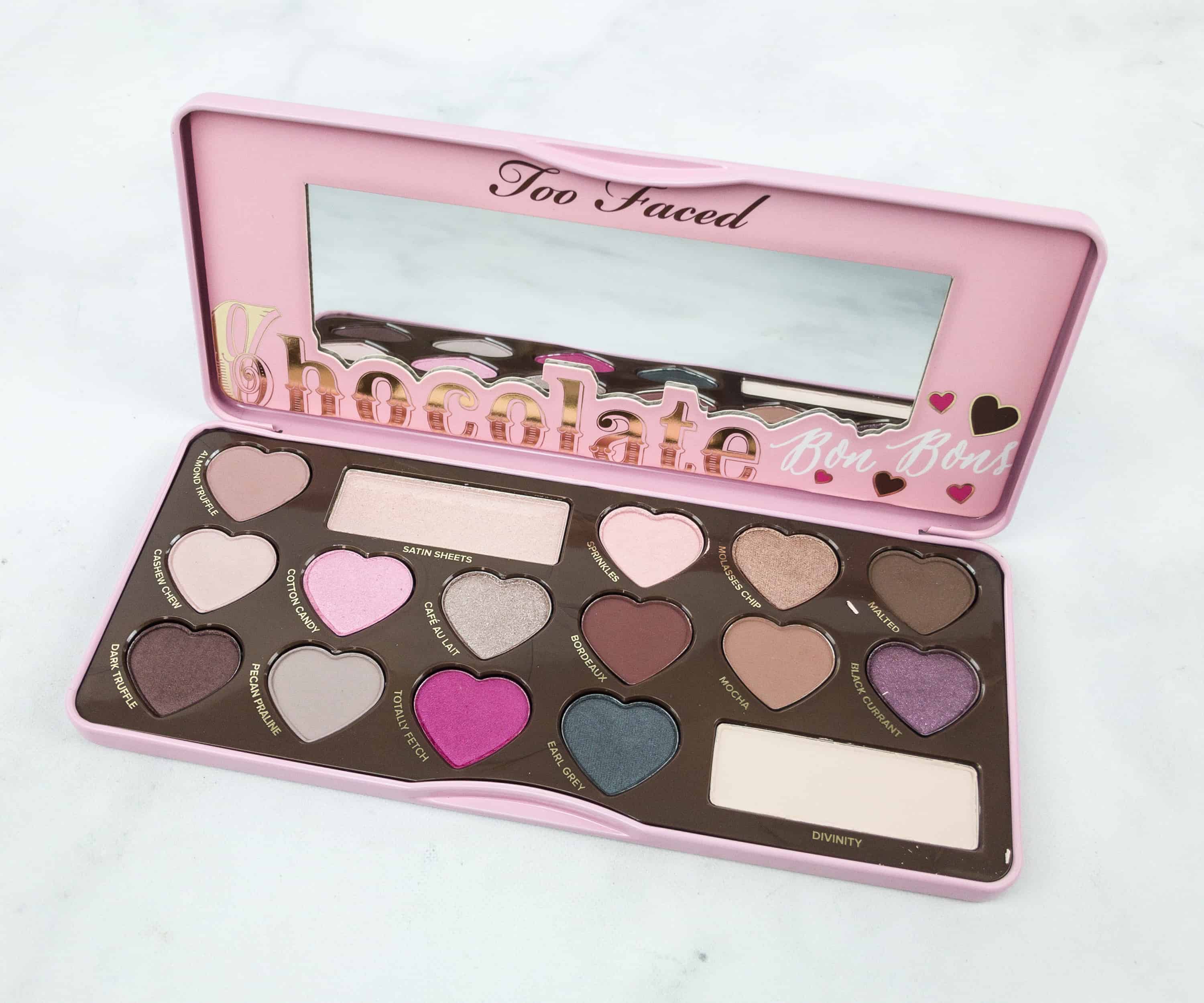 It's like opening a box of chocolates. They are all well-pigmented!
The palette has shades with 2 cult favorites of matte and shimmer shades to create beautiful and versatile eye-looks.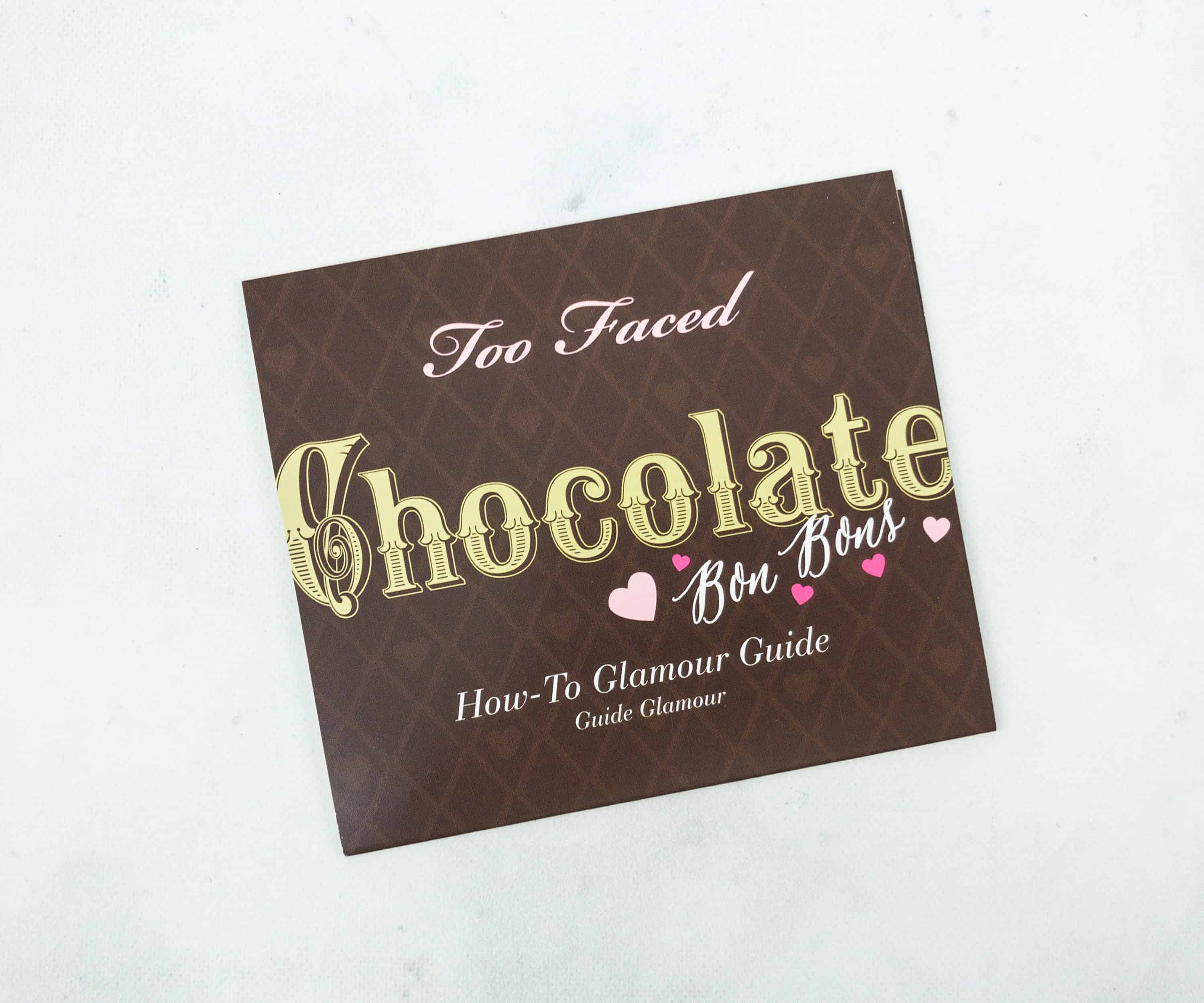 The palette comes with a guide. It will be especially helpful if you are new to makeup.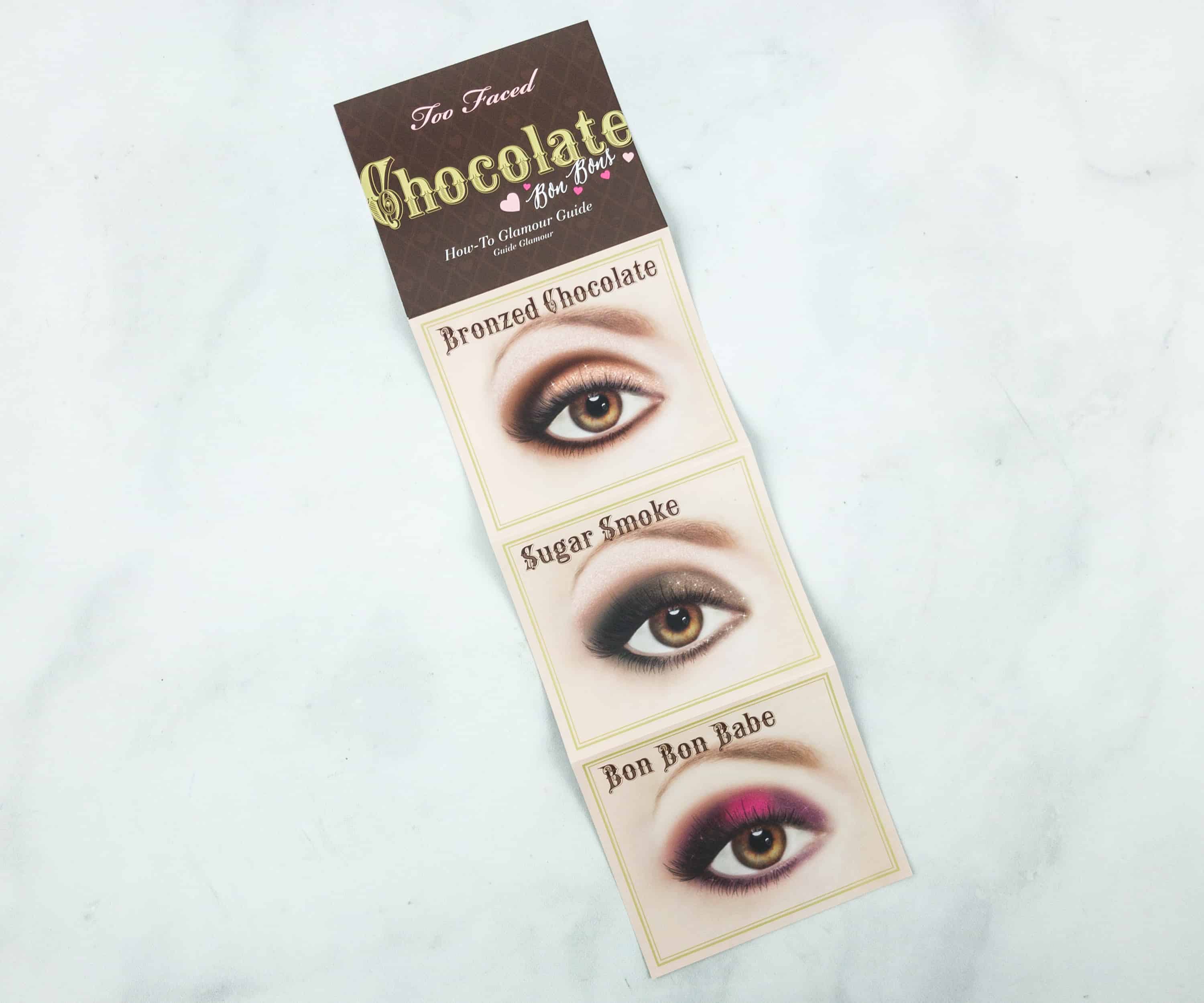 It features signature Too Faced looks: Bronzed Chocolate, Sugar Smoke and Bon Bon Babe.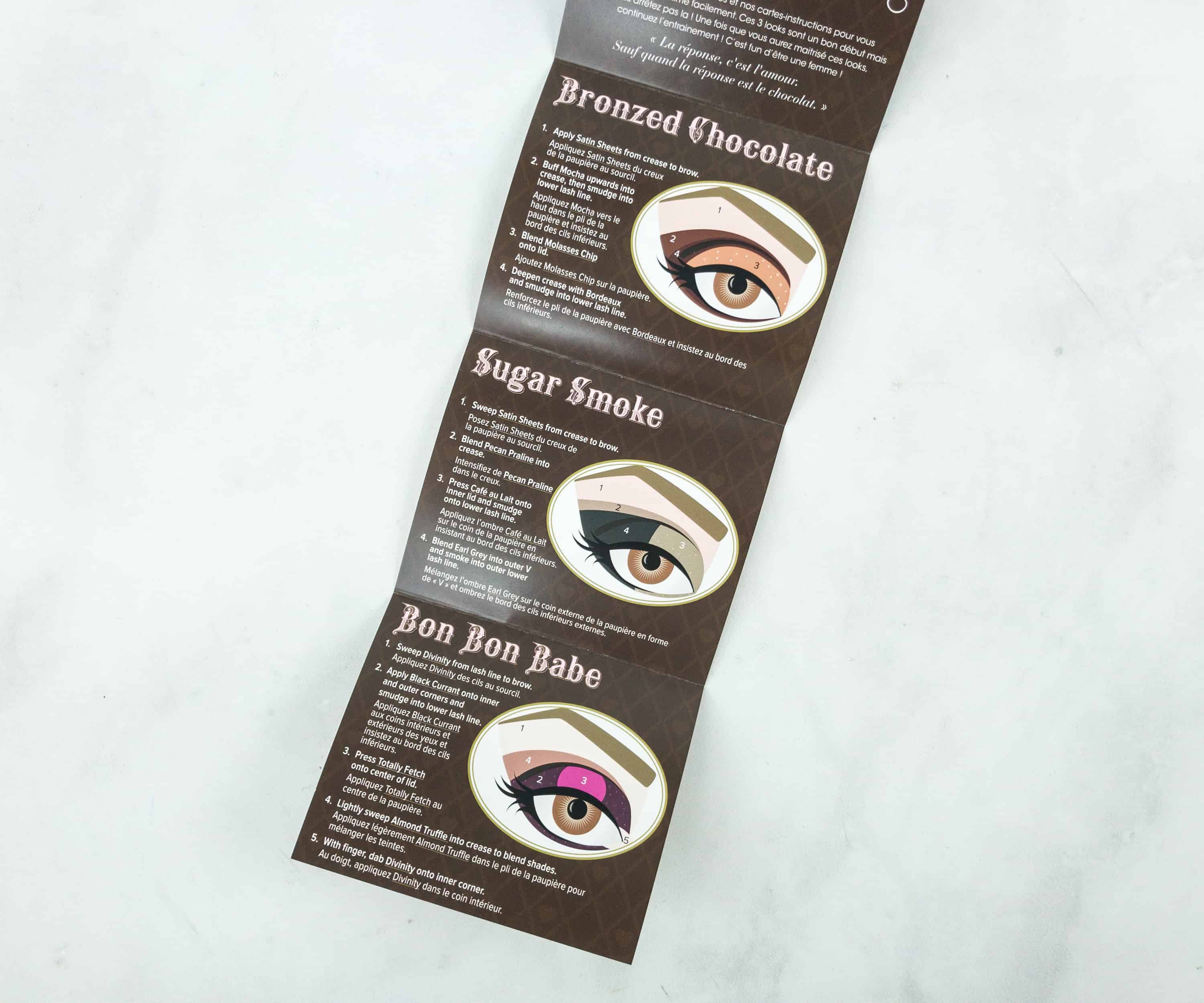 At the back, there are detailed and easy to follow instructions plus illustrations with numbers as a guide.
Melted Matte Lipstick in Granny Panties ($21) Another innovative product from Too Faced is this liquid matte lipstick infused with Volulip for plumping and smoothing effect. It also has avocado oil, vitamin E, hyaluronic acid filling spheres that moisturize lips.
It is long wearing and lightweight, with an angled applicator that allows precise application on lips.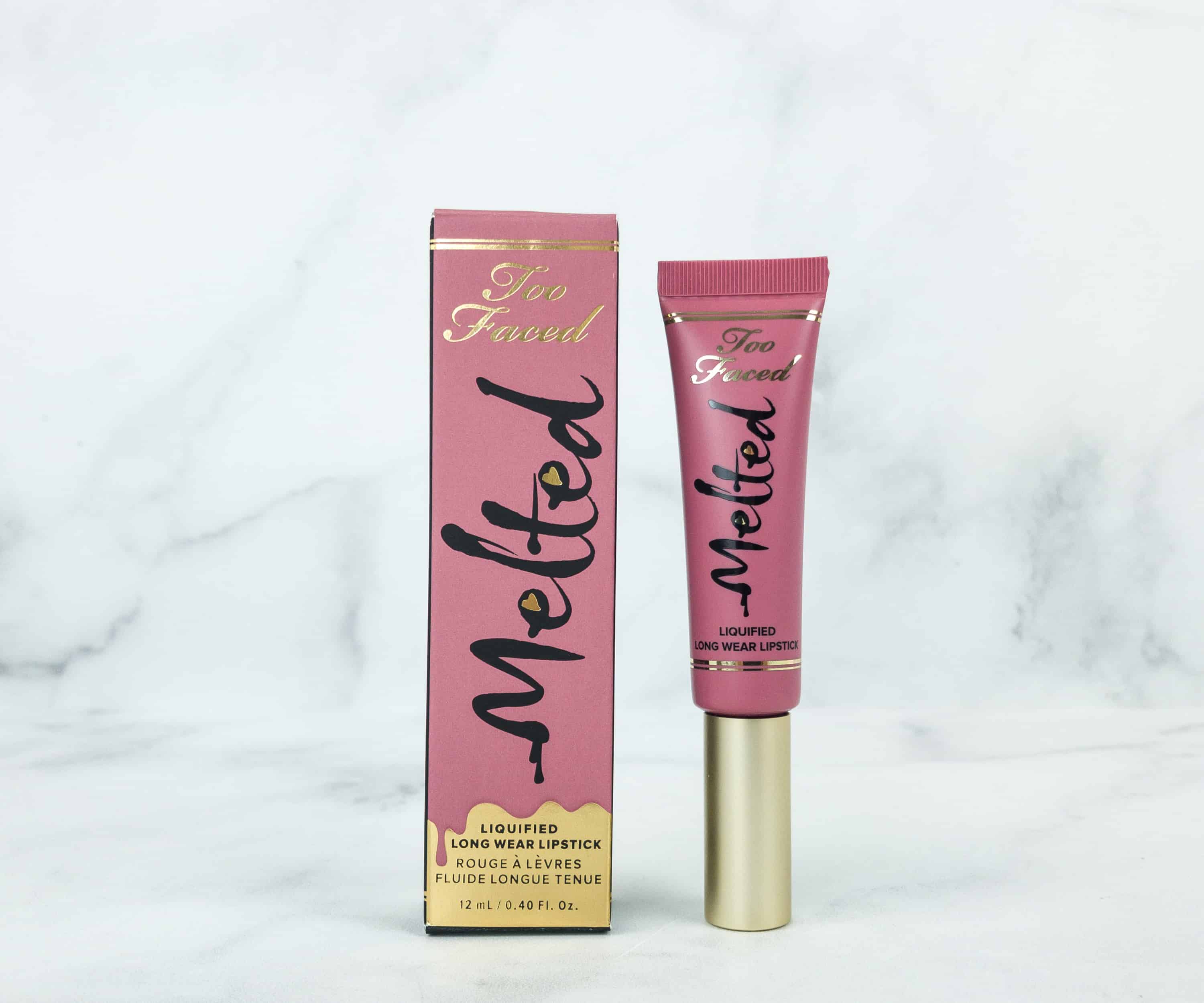 Melted Liquified Long Wear Lipstick Chihuahua ($21) The next lipstick bursts of intense color while it lasts for hours! The formula is lightweight and very comfortable on the lips. It provides a high-impact a saturated pigment, while the angled velvet tip allows precision in application.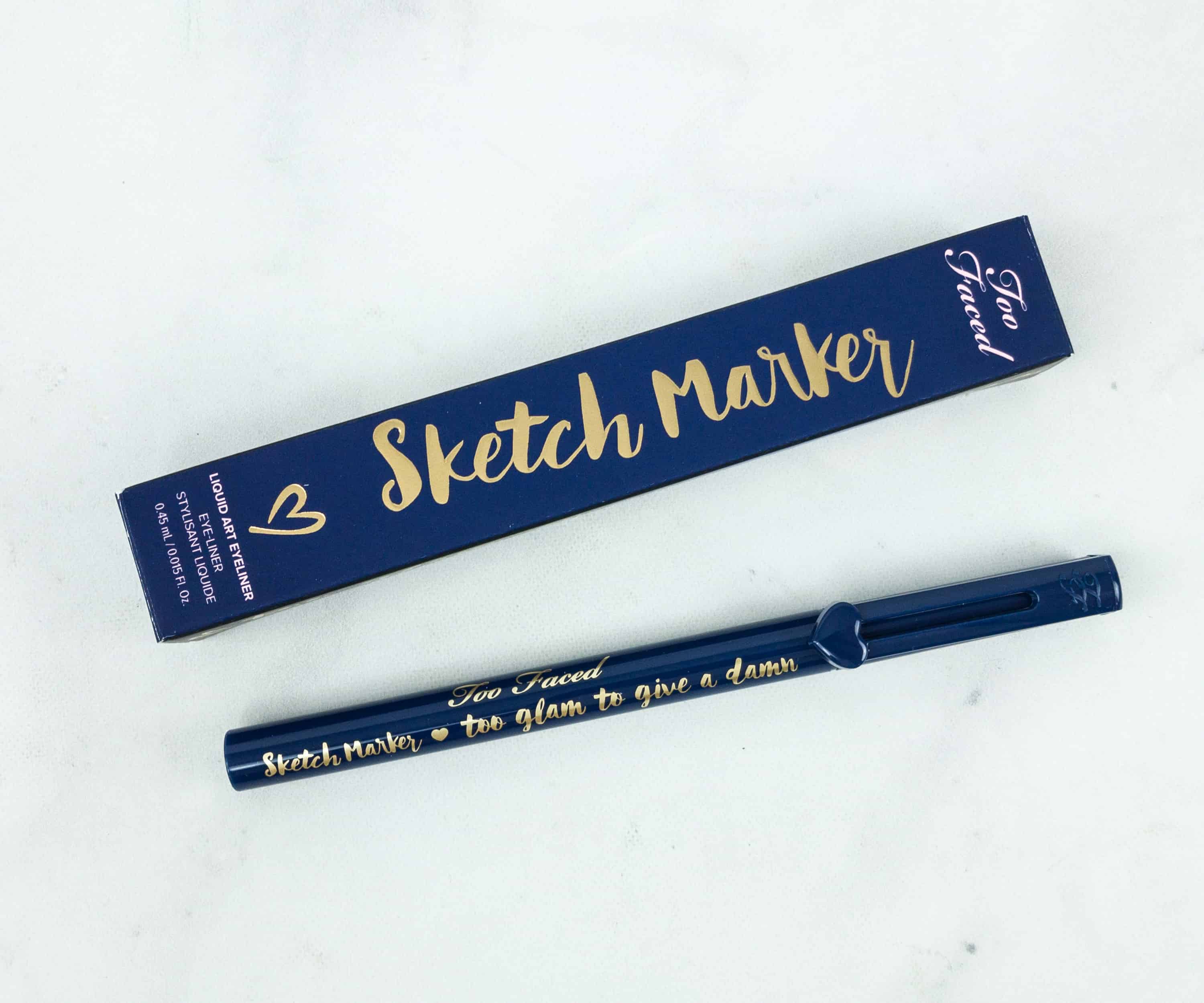 Sketch Marker Liquid Art Eyeliner in Navy ($20) Inspired by Japanese calligraphy, this eyeliner creates vivid, precise and waterproof lines.

The tip is flexible and can glide smoothly without tugging the lid. You can have absolute control over the strokes that make the eyes dramatic.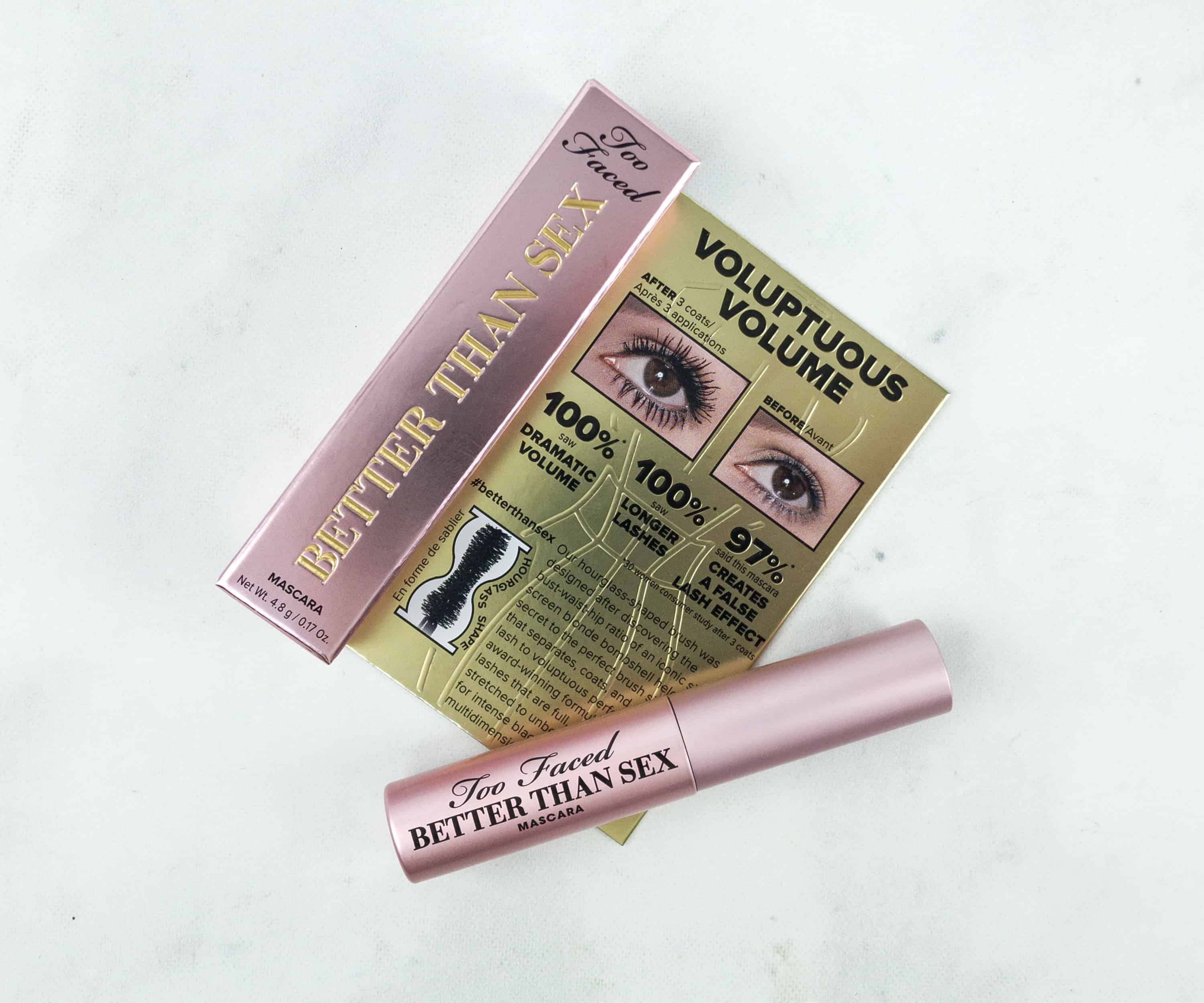 Deluxe-Sized Better Than Sex Mascara ($12) This mascara has collagen-fueled hourglass-shaped brush and acacia senegal tree extract to nourish, thicken, lengthen and curl in one coat. It doesn't clump up when you put multiple coats and you can even apply three coats for the most dramatic lashes.
No doubt it's one of the best selling mascaras out there. It has film-forming polymers for smudge-proof all day wear.
Too Faced nailed it again this year! The packaging is on point and the formulas are innovative. The mystery bag did not disappoint and everything inside offers variety and are cruelty-free. All products have different inspirations. We have two samples of foundation, one set for the dewy finish and the other for a matte finish. The cocoa-infused palette smells and looks so delicious! The mascara can be teamed up with the eyeliner and 2 long wearing lipsticks and we're good to go!
What do you think of the 2018 Cyber Monday Too Faced Mystery Bag?