The Vegan Kind is the UK's most popular subscription boxes for vegans. The Beauty Box delivers a mix of vegan skincare, cosmetics and beauty products quarterly.
UPDATE: Since February 2018, The Vegan Kind Beauty Box is shipping bimonthly. Read more about it here.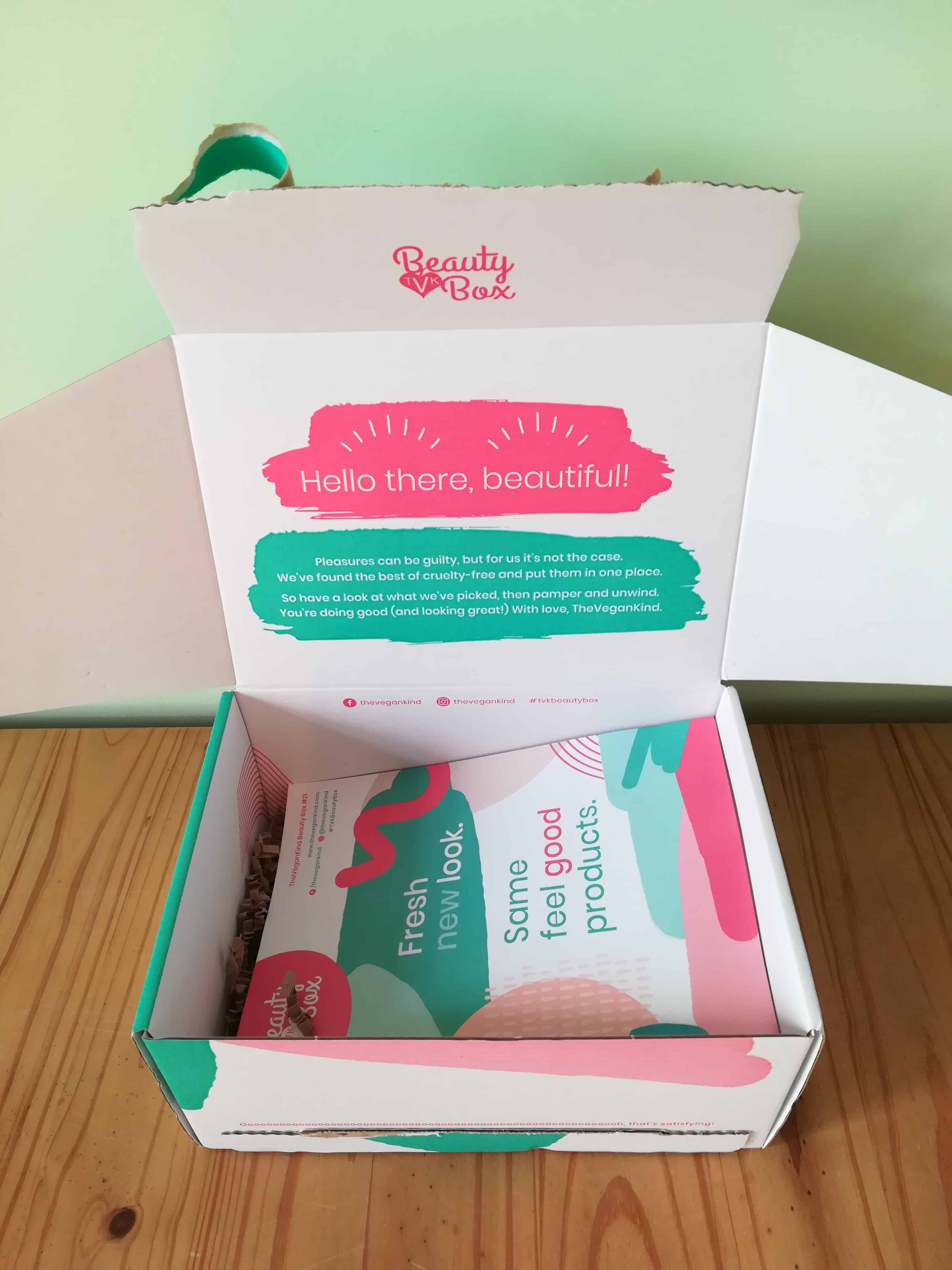 This quarter's TVK Beauty Box arrives in a sturdy little box styled out in pretty pastel colours.  A little bit of crinkle cut shredded paper keeps the contents safe.
DEAL: Get £5 off your first box! Use coupon code VEGAN.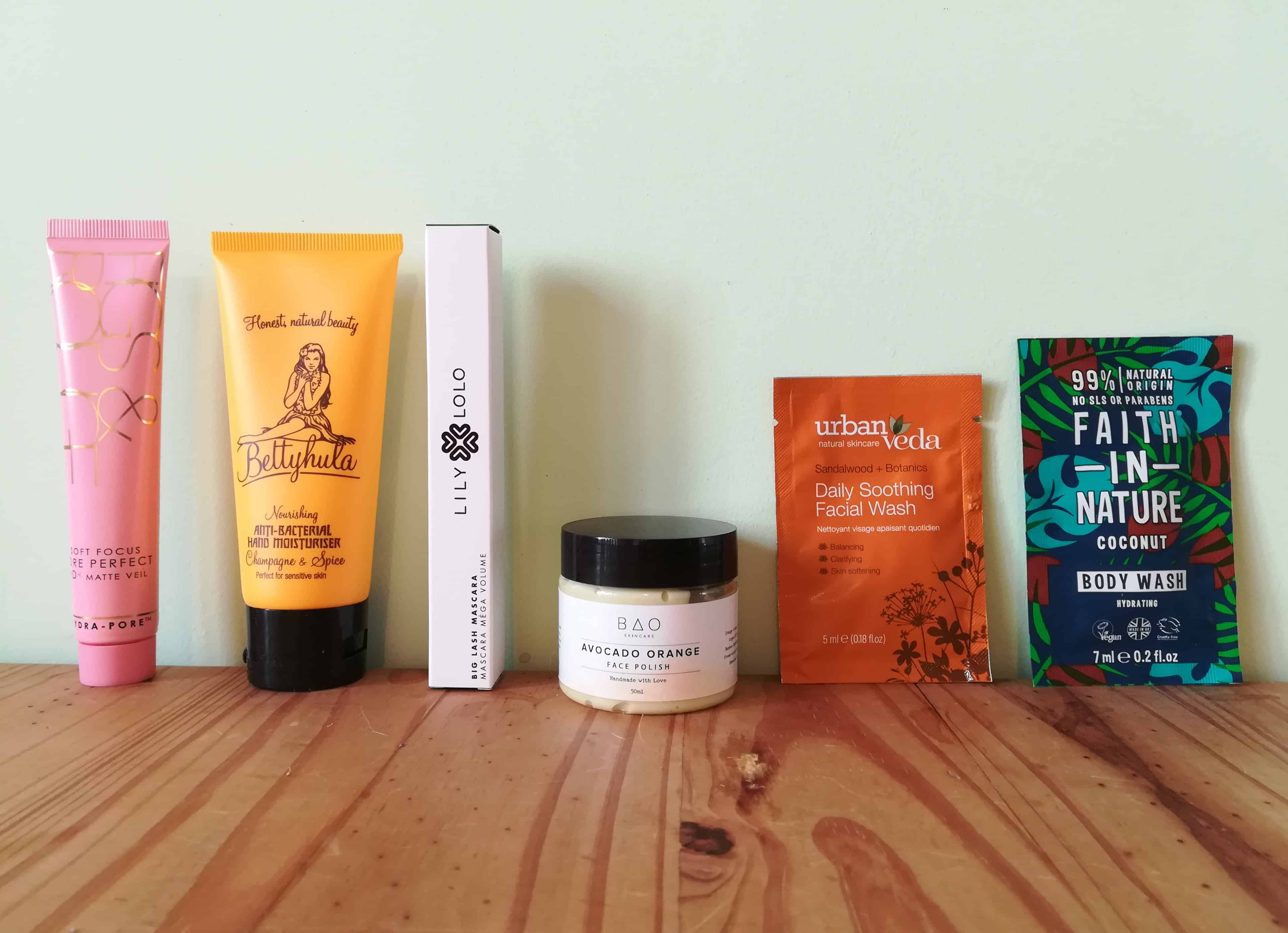 Here is the line-up of this quarter's 6 products.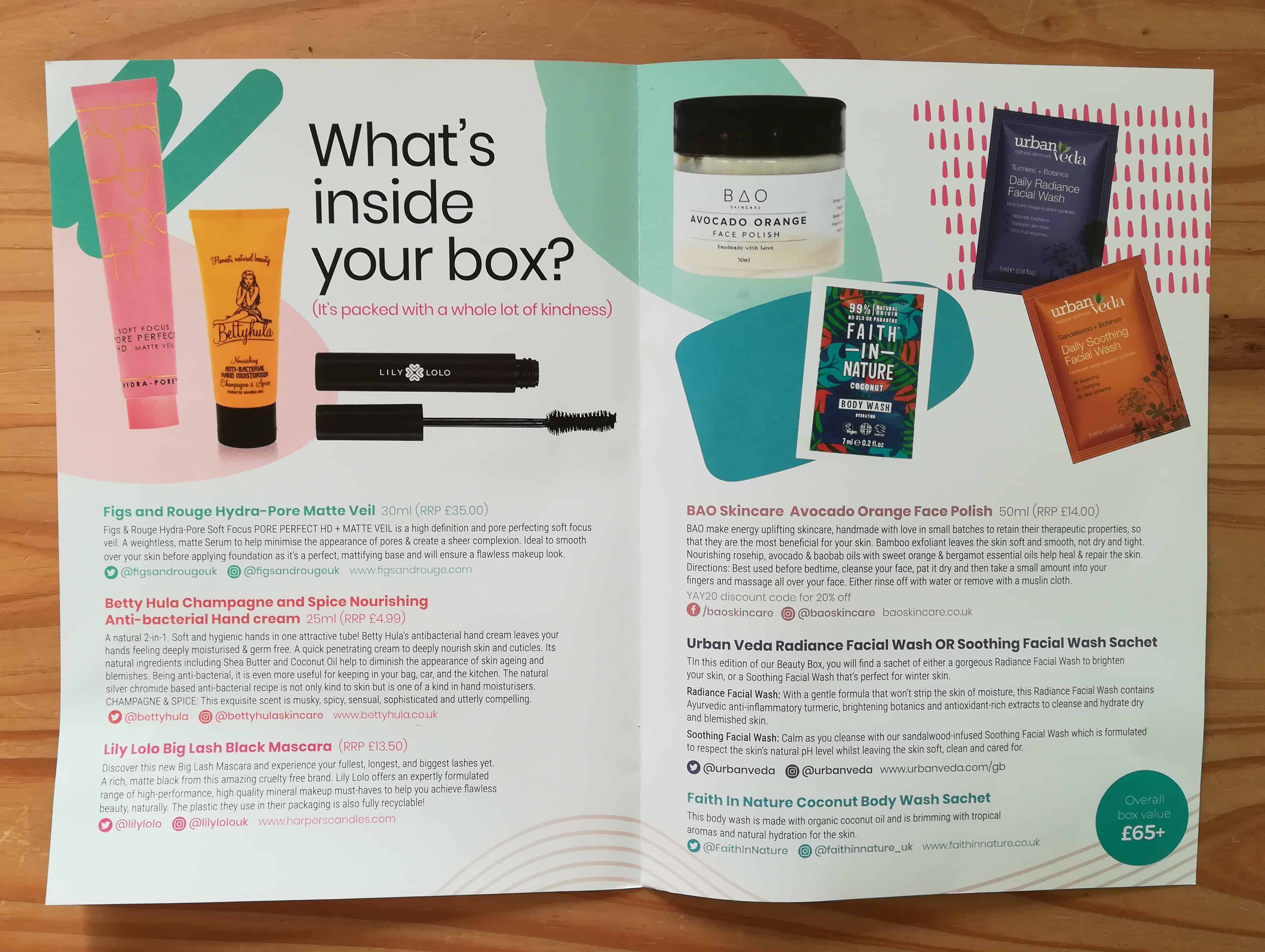 The What's Inside Your Box sheet includes details about the box contents.
The info sheet also contains tips for creating a vegan make-up bag by Nicole of @veganbeautygirl.  And as always, 20p from the sale of each beauty box goes to Animal Free Research UK which supports the development of techniques and procedures to replace the use of animals in biomedical research – a worthy cause indeed!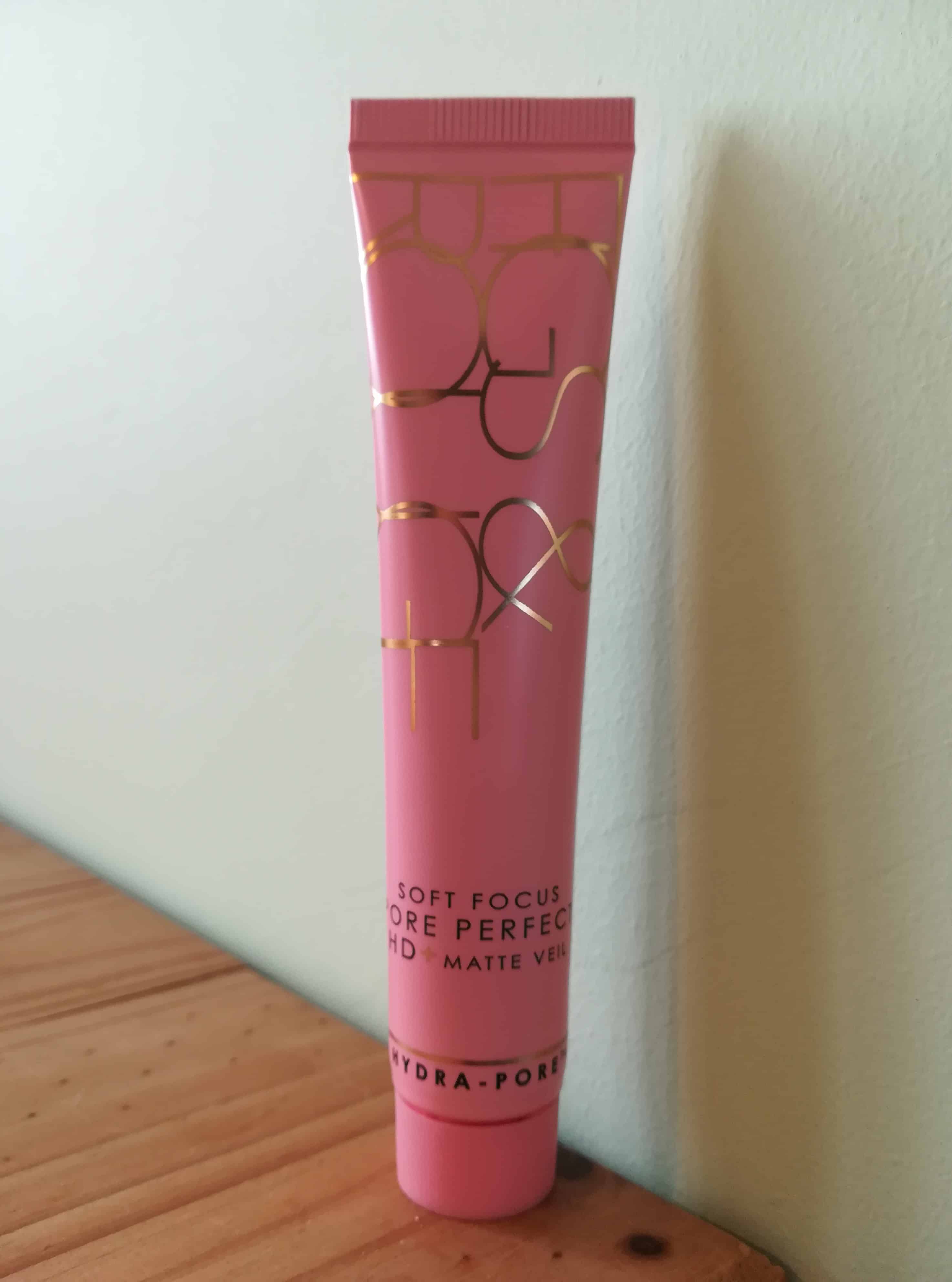 First up is Figs and Rouge Hydra-Pore Soft Focus Pore Perfect HD + Matte Veil 30ml (RRP £35). This is a light serum designed to minimise the appearance of pores, reduce blemishes and provide a shine-free base before applying make-up. The light-weight serum smoothes over skin easily and provides an even matte finish – it has a very similiar consistency to my favourite moisturizer. One thing I'm not crazy about is the scent.  Although the product is not heavily fragranced at all, I didn't care for the smell.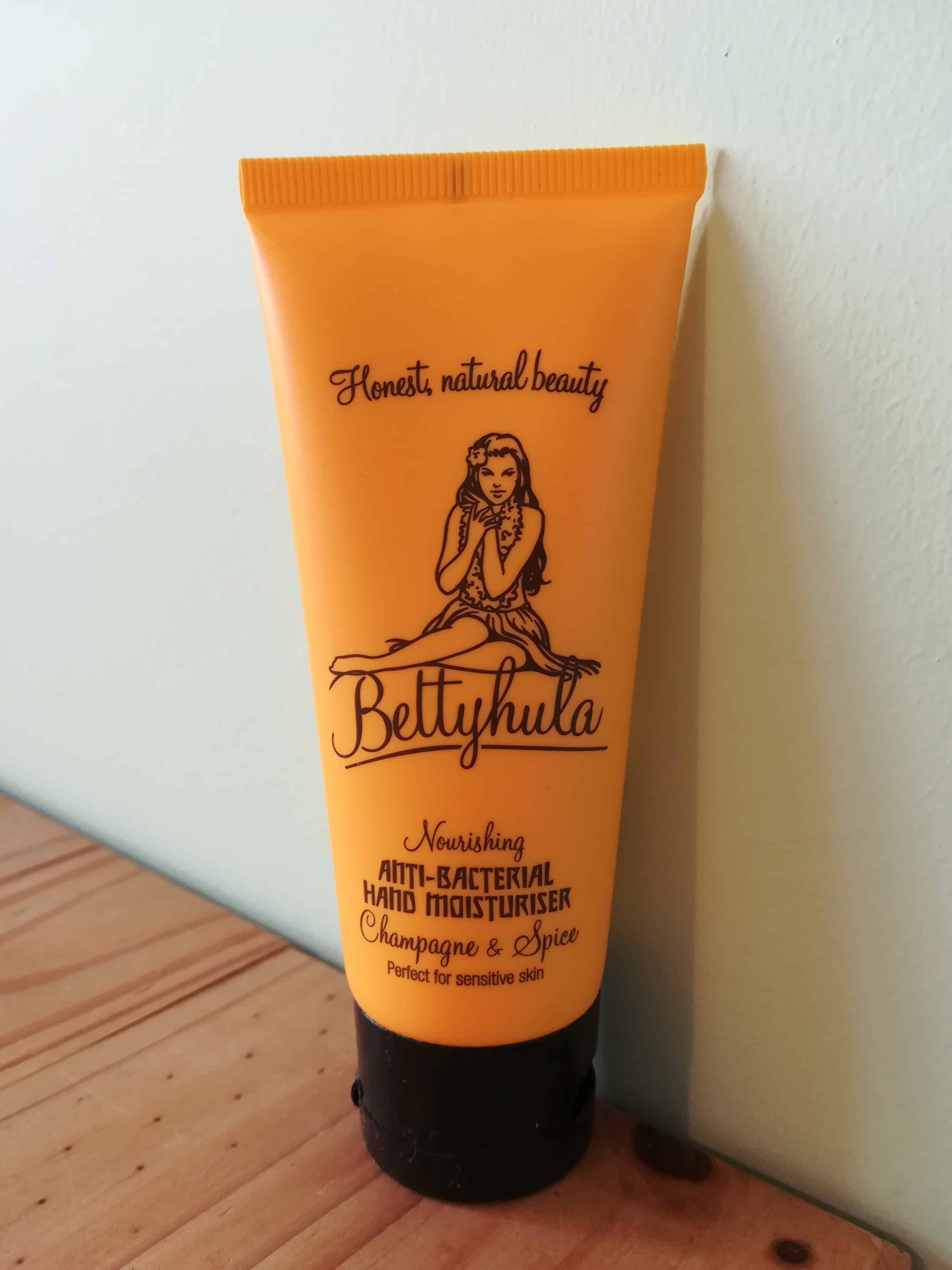 Betty Hula Champagne and Spice Nourishing Anti-bacterial Hand Cream 25ml (RRP £4.99) is a lotion for skin and cuticles containing shea butter and coconut oil. A natural silver chromide base provides a gentle anti-bacterial formula. I don't often use anti-bacterial products, but this will be useful to have on hand in particularly germy situations. It has a slightly musky scent butI would prefer a stronger spice fragrance as that's one of my favourites.
Lily Lolo Big Lash Black Mascara (RRP £13.50) is a sleek black matte mascara. The wand is a bit bigger and wider that I'm used too, making it ideal for getting a light application and flattering feathery finish.
I really like the look this gives, but I found that the mascara flakes off a little bit by the end of the day, which isn't a problem I have with my usual brand.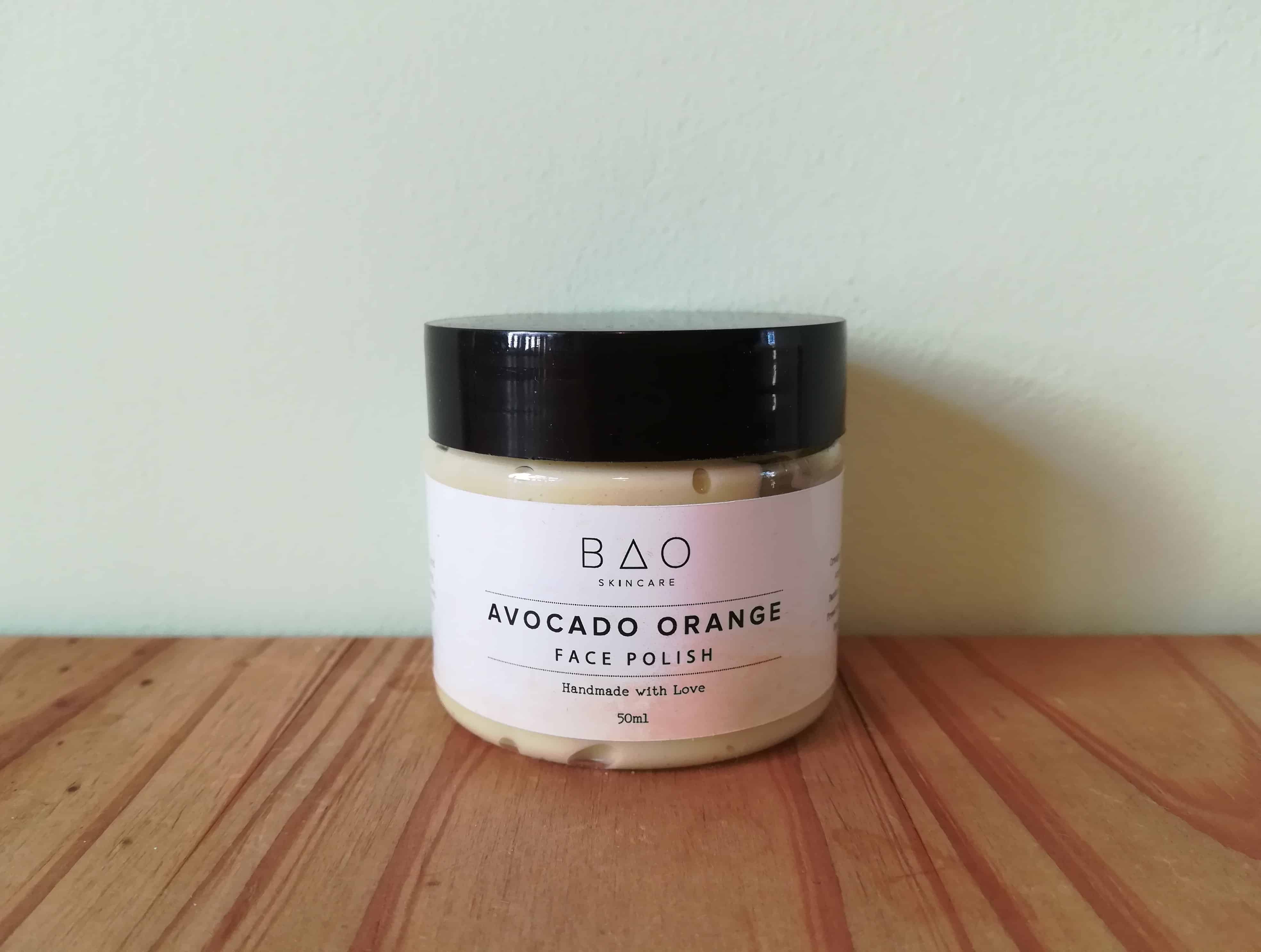 BAO Skincare Avocado Orange Face Polish 50ml (RRP £14.00) is a nourishing blend of shea butter and oils handmade in small batches. The polish has a little bit of exfoliant to smooth skin while the blend of oils leave it soft and hydrated. Orange and bergamot essential oils also lend the polish a delicious scent.
Each box contains a sachet by Urban Veda, either Radiance Facial Wash or Soothing Facial Wash. I received the latter, which is a sandalwood-infused formula. The sandalwood scent is lovely, and the facial wash is calming and ideal for winter skin.
The box also contains a sachet of Faith in Nature Coconut Body Wash made with organic coconut oil. This is nice stuff, with a foamy lather and tempting tropical scent.
This quarter's The Vegan Kind Beauty Box box contains a nice mix of full size products and a couple of samples.  As usual, I liked everything in the box, and all of the products are useful as part of my daily beauty routine. This subscription box is always a great value and I highly recommend it for vegans and non-vegans alike.
What do you think of this month's The Vegan Kind Beauty Box?
Visit The VeganKind Beauty Box to subscribe or find out more!