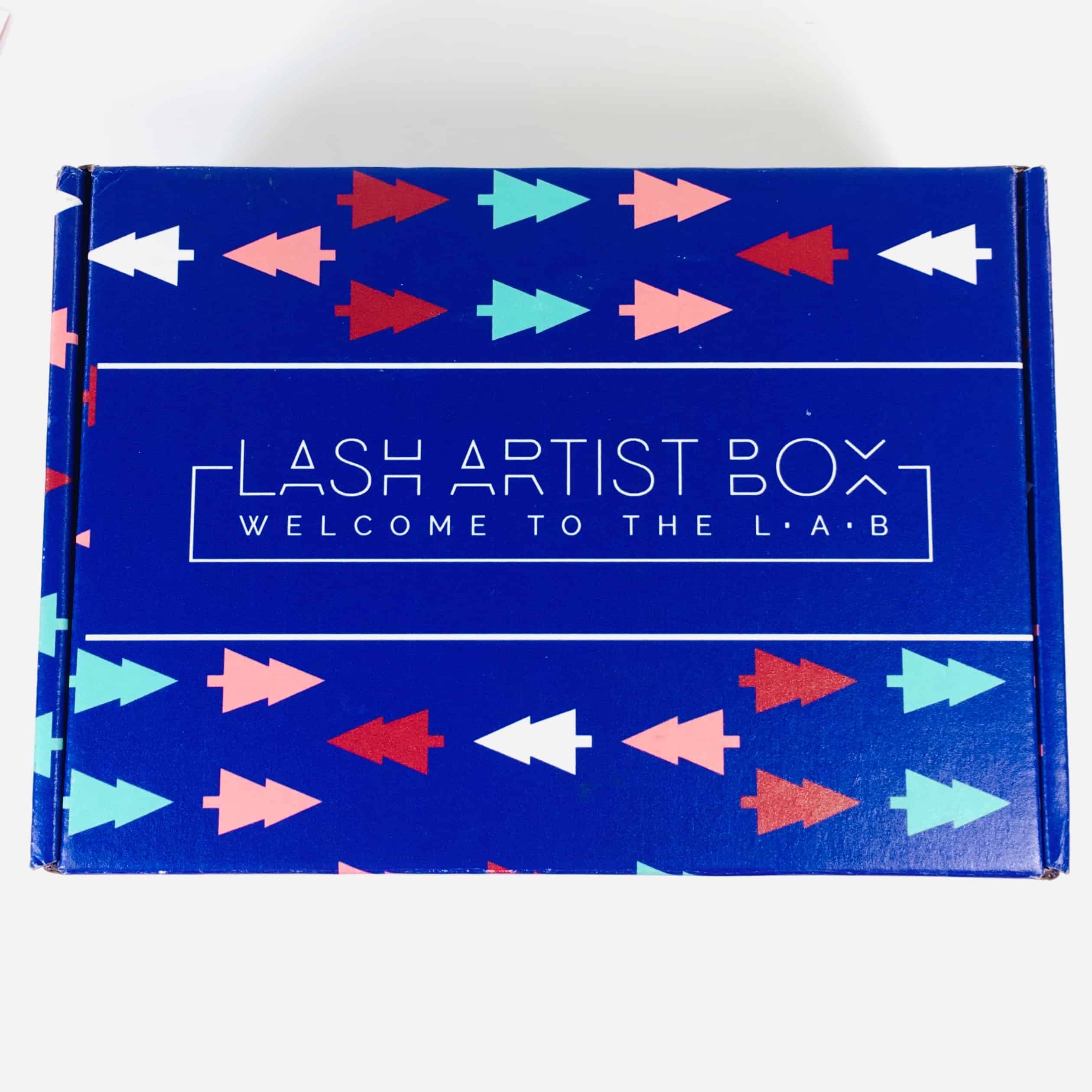 Lash Artist Box is a bi-monthly subscription box for professional lash artists. Each box contains lash items which have been carefully curated by a professional lash artist with over 15 years of experience in the beauty industry. These items can be used within a lash business and include adhesives, tweezers, and gel pads but also items to potentially sell to clients and items to pamper the busy lash artist herself! Every box will have a retail value of $150!
Each box contains a value of around $150
Discover companies old and new, small and large
Free education through private FB group
Exclusive items for The LAB only!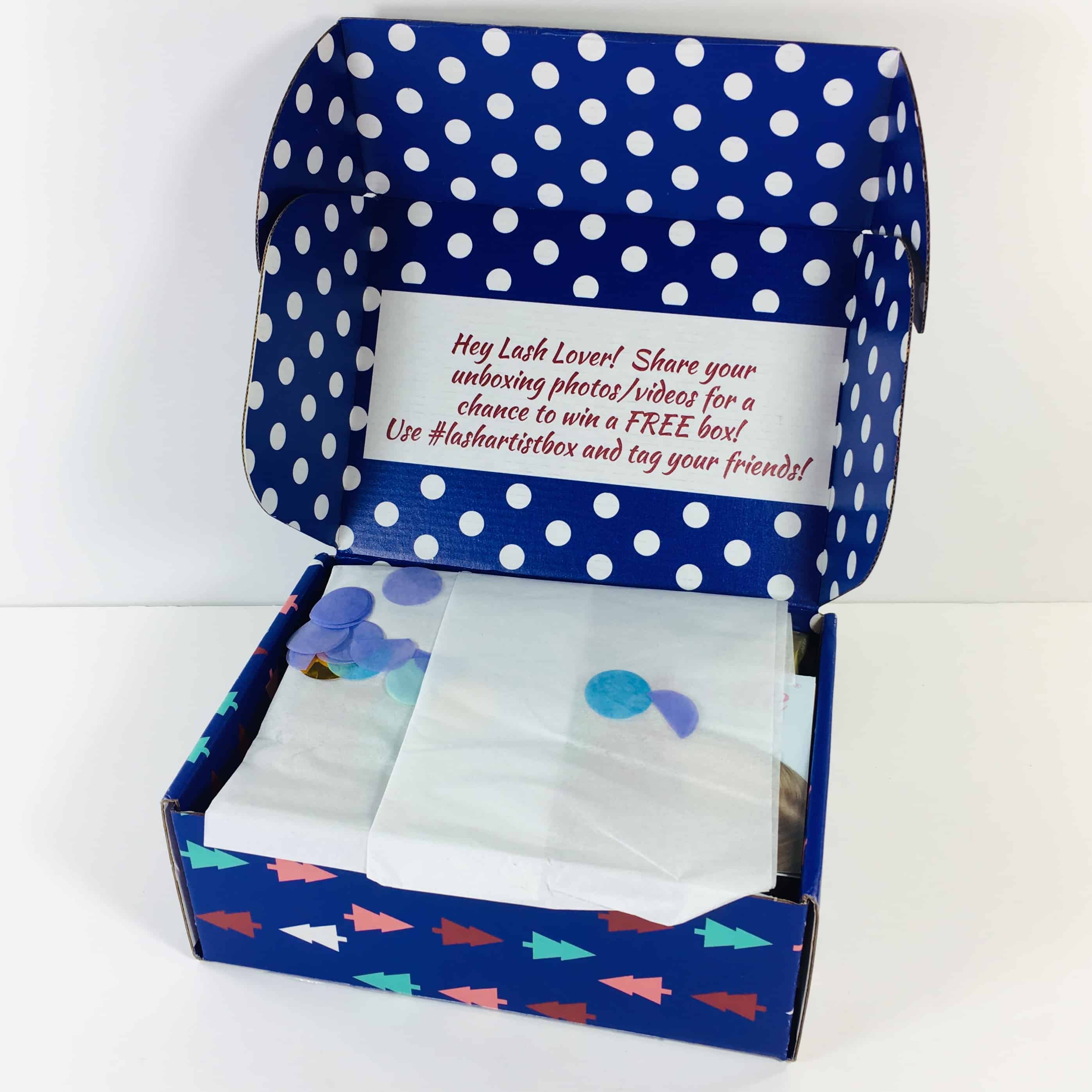 DEAL: Save $5 off on your first box! Use coupon code HELLO5.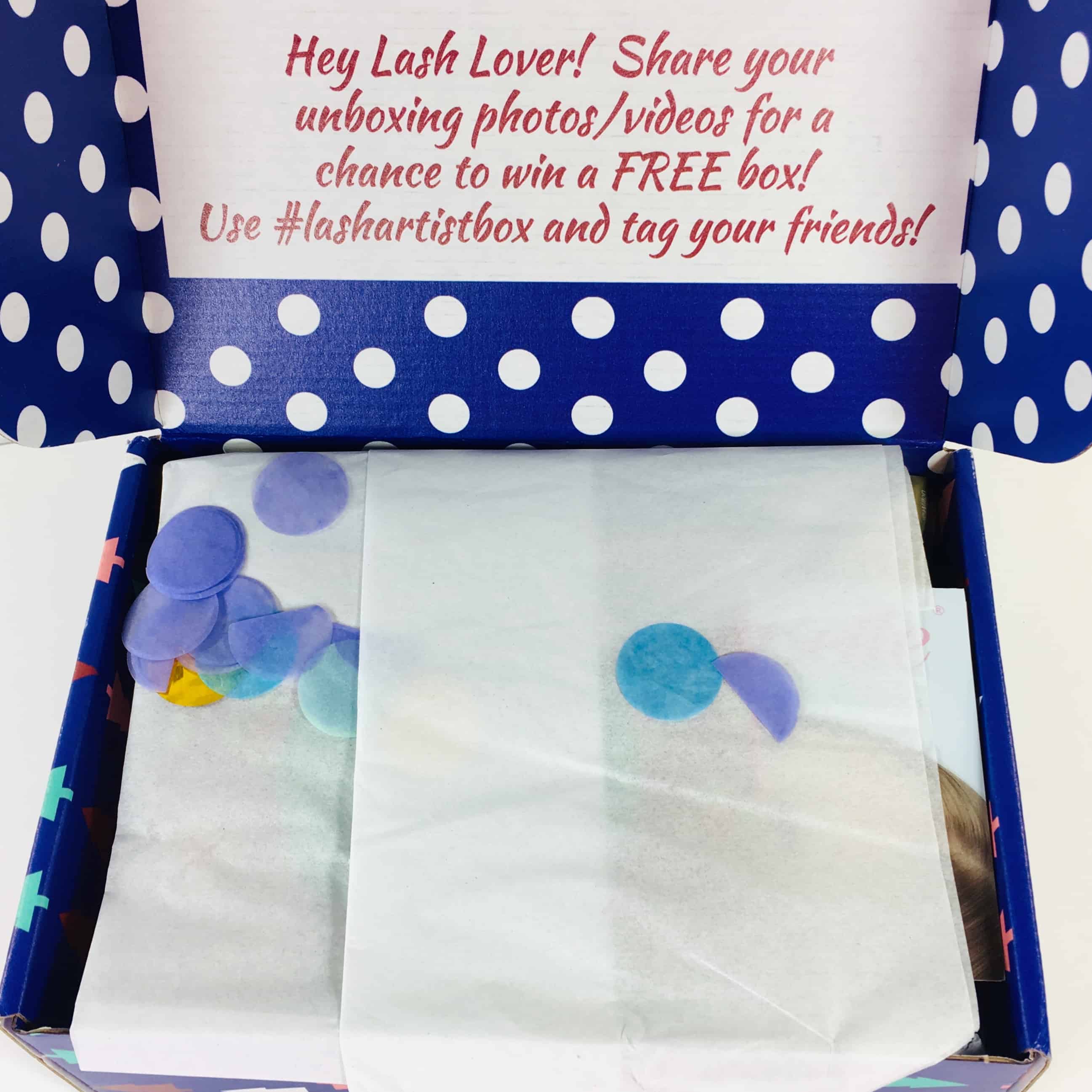 My box contained large confetti dots and was wrapped simply with white tissue paper.
There was so much stuff packed in this box!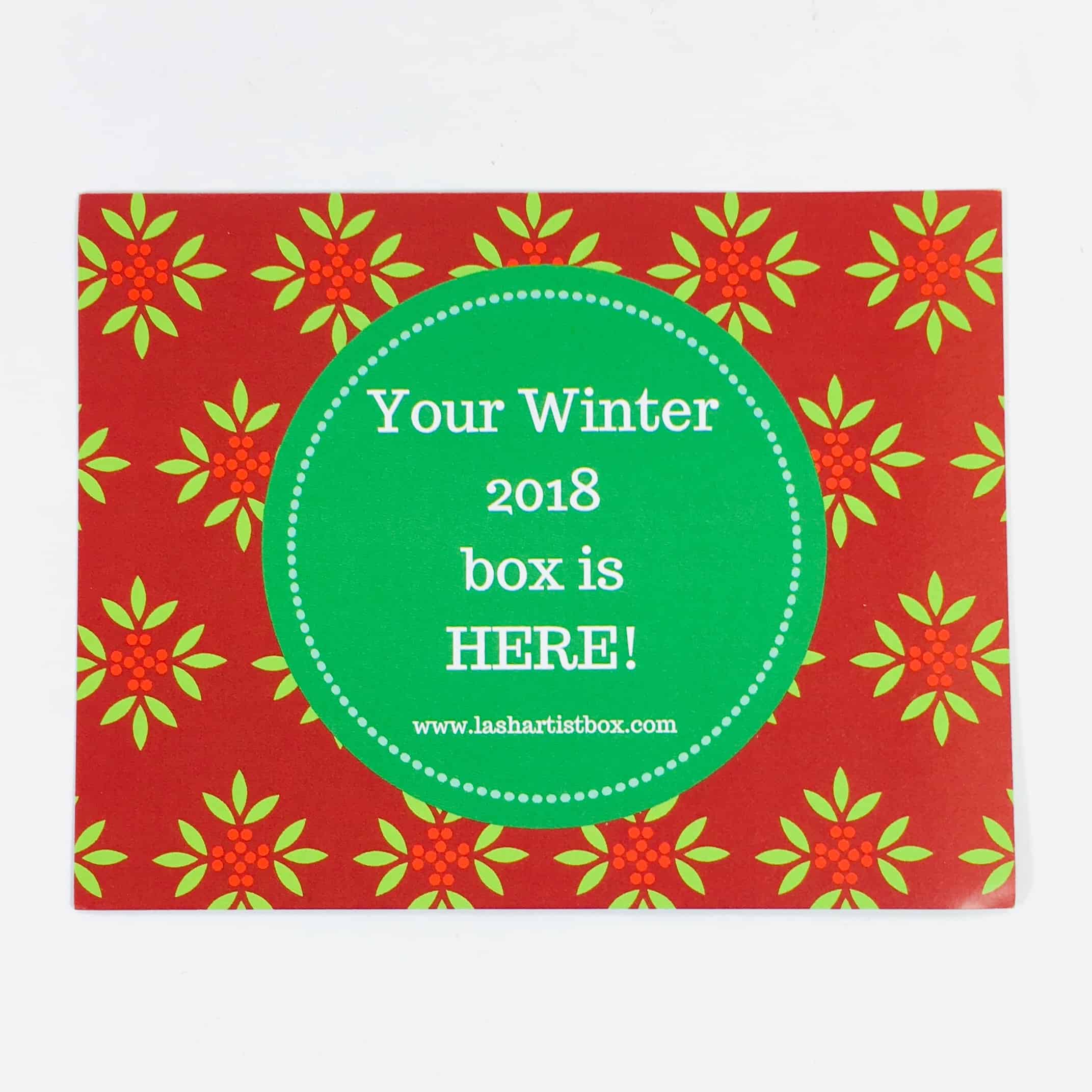 The Lash Artist Box is bi-monthly, so this box is for November/December 2018.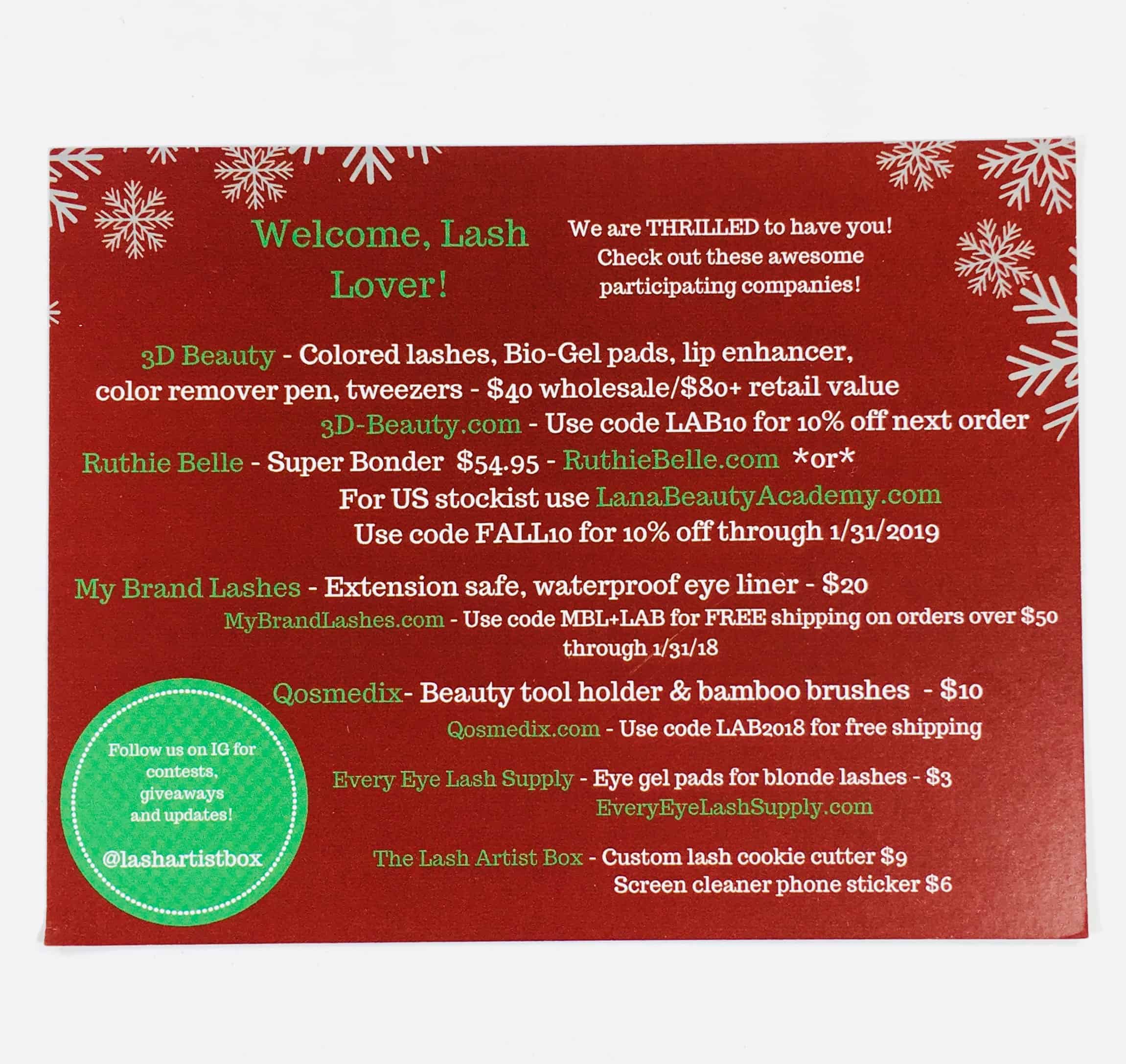 The back of the card had info and wholesale and retail prices listed.
Everything was tucked into bags and it was a lot to take in, there is so much stuff! Please keep in mind that this subscription box is for professional lash artists, which in some states might be a licensed cosmetologist, esthetician, or specialist. I am not a cosmetologist so if you have any questions please contact someone in your area!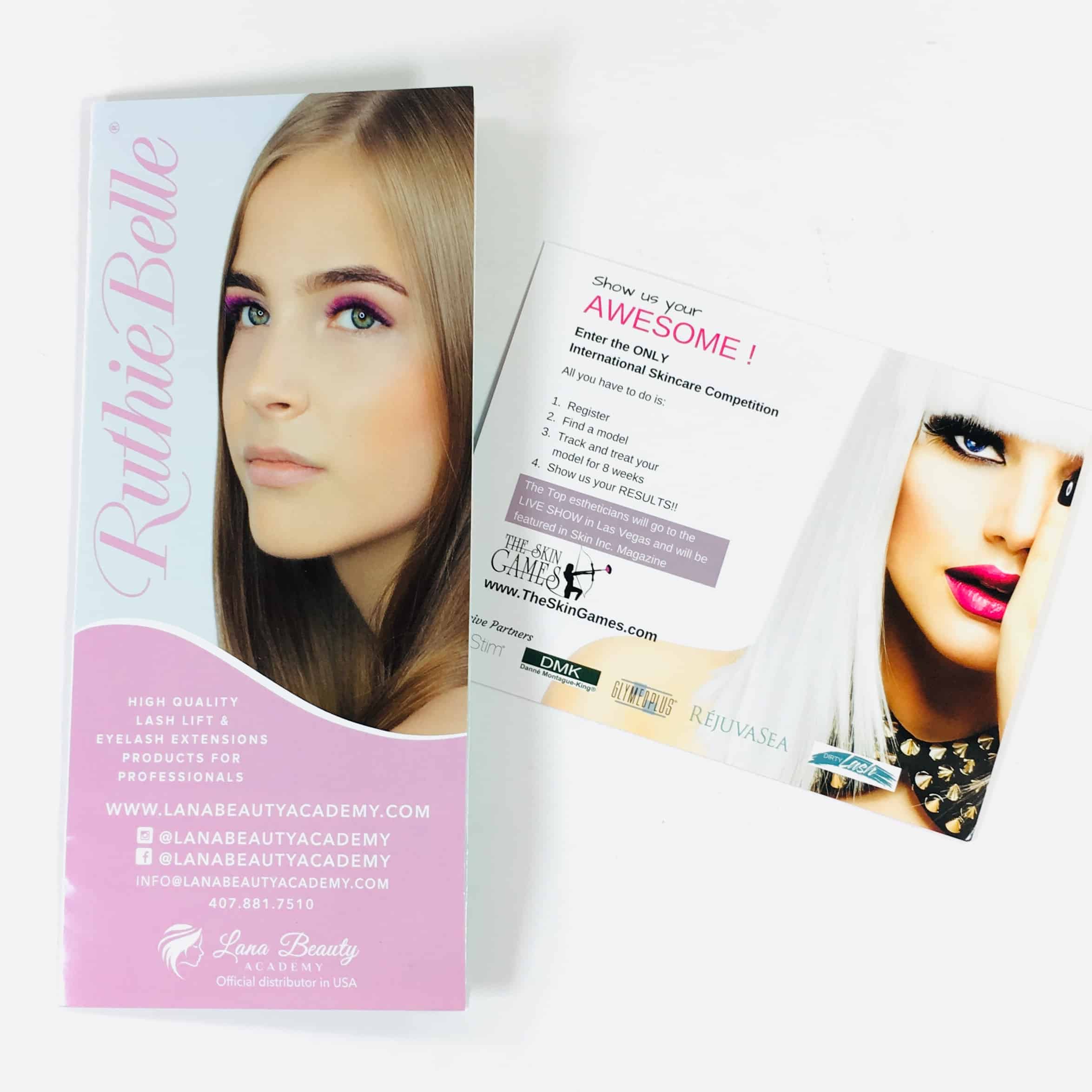 I received a couple of flyers and info about a contest.
Everything in my box!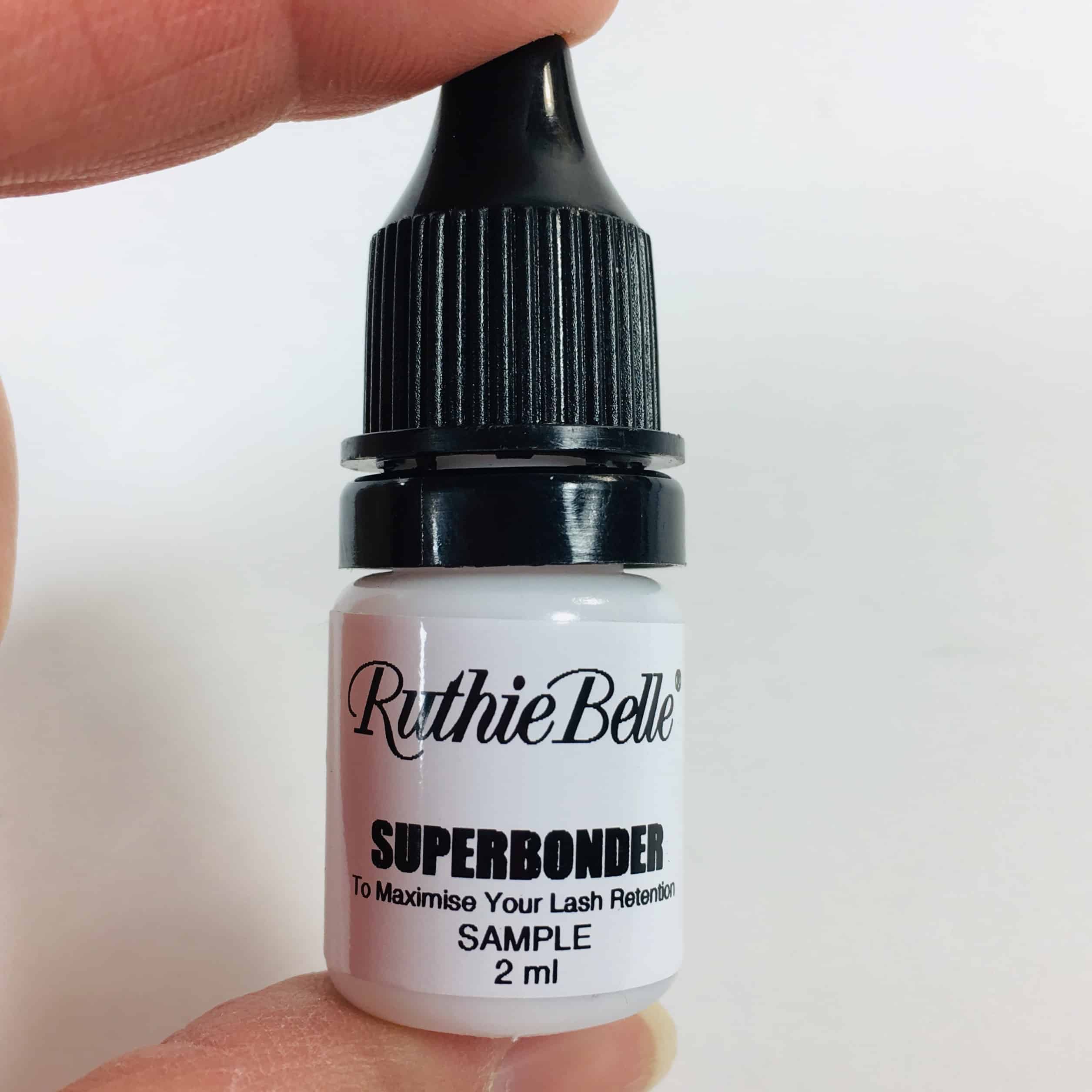 Ruthie Belle Superbonder ($55) instantly bonds adhesive fumes and helps extend lash retention.
Qosmedix Beauty Tool Holder ($14.99) is made of silicone and is designed to hold makeup brushes, tools, and even makeup items.
The silicone openings are flexible and can hold a variety of sizes and keep them upright.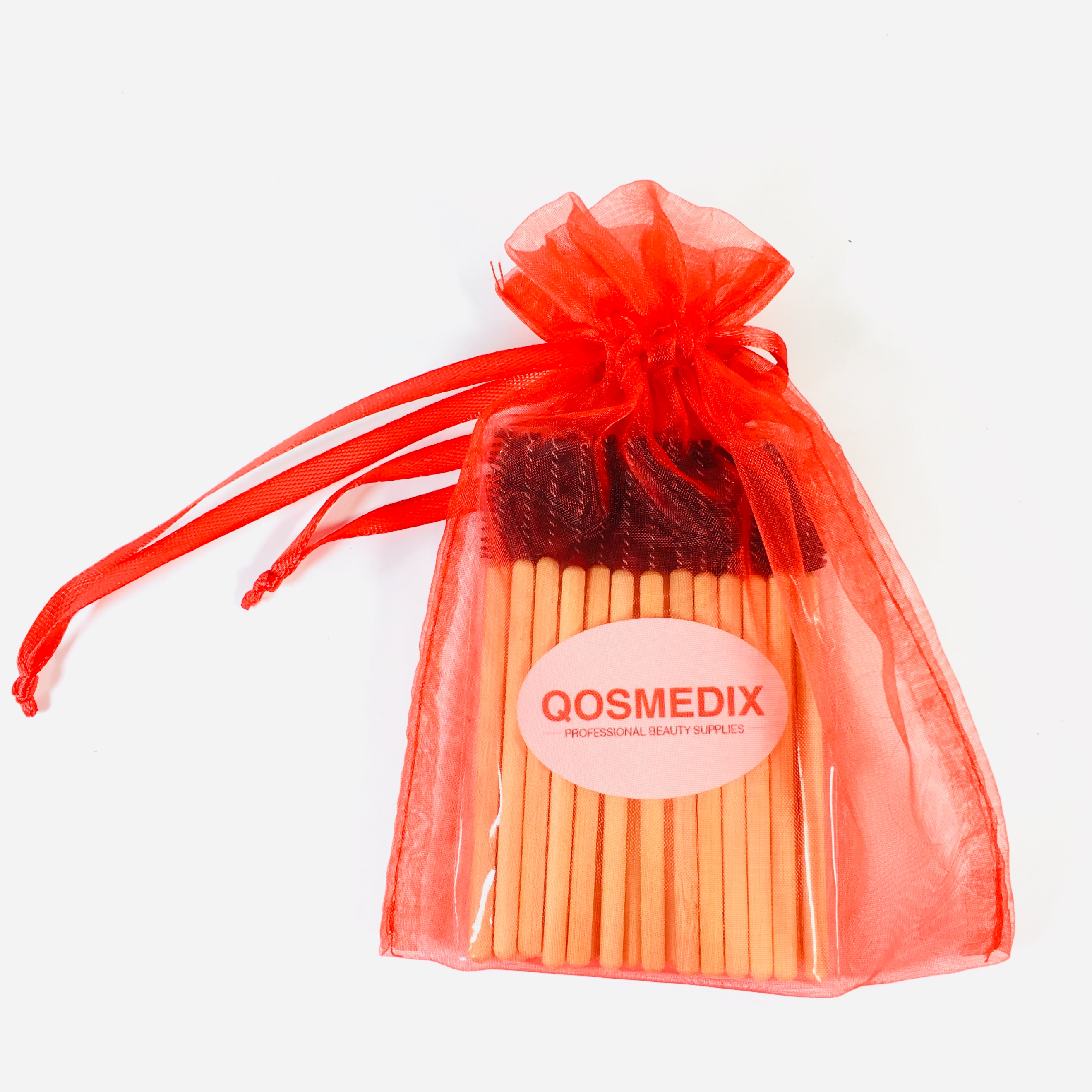 You might want to use it to hold the next item.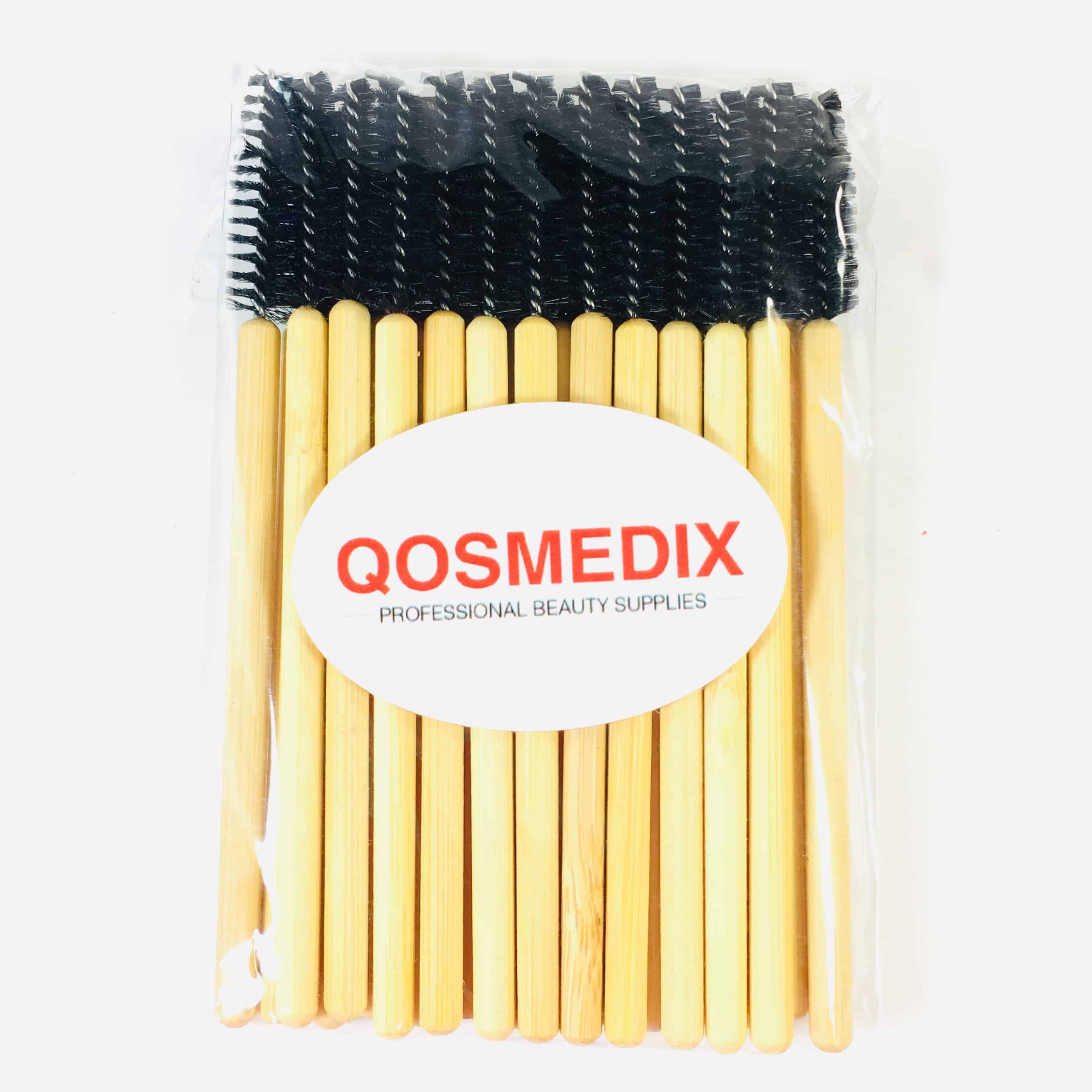 Qosmedix Eyebrow Spoolies are disposable brushes similar to what you might find in Sephora for trying on mascara without spreading bacteria.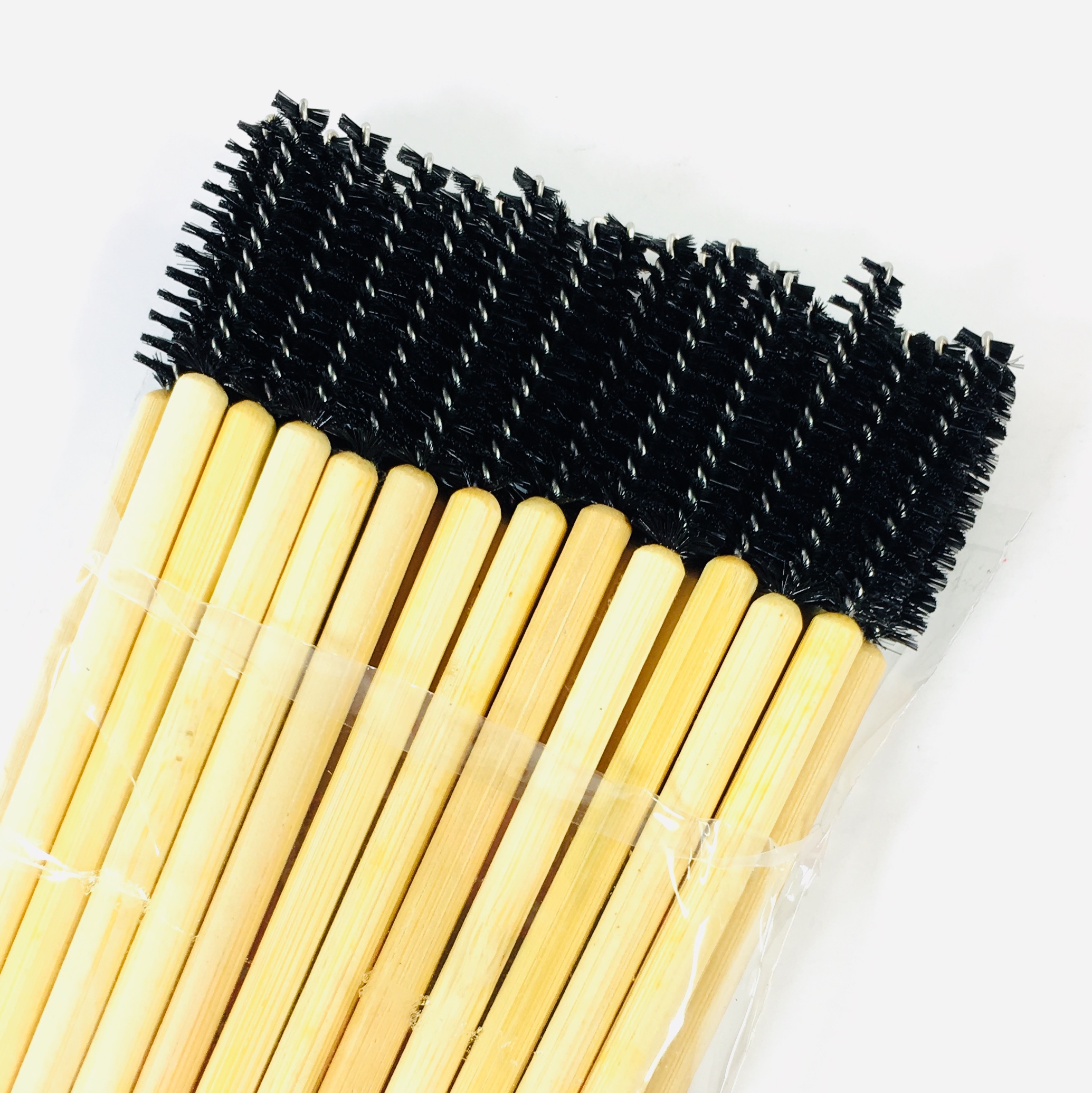 There were 25 mini brushes in the bag.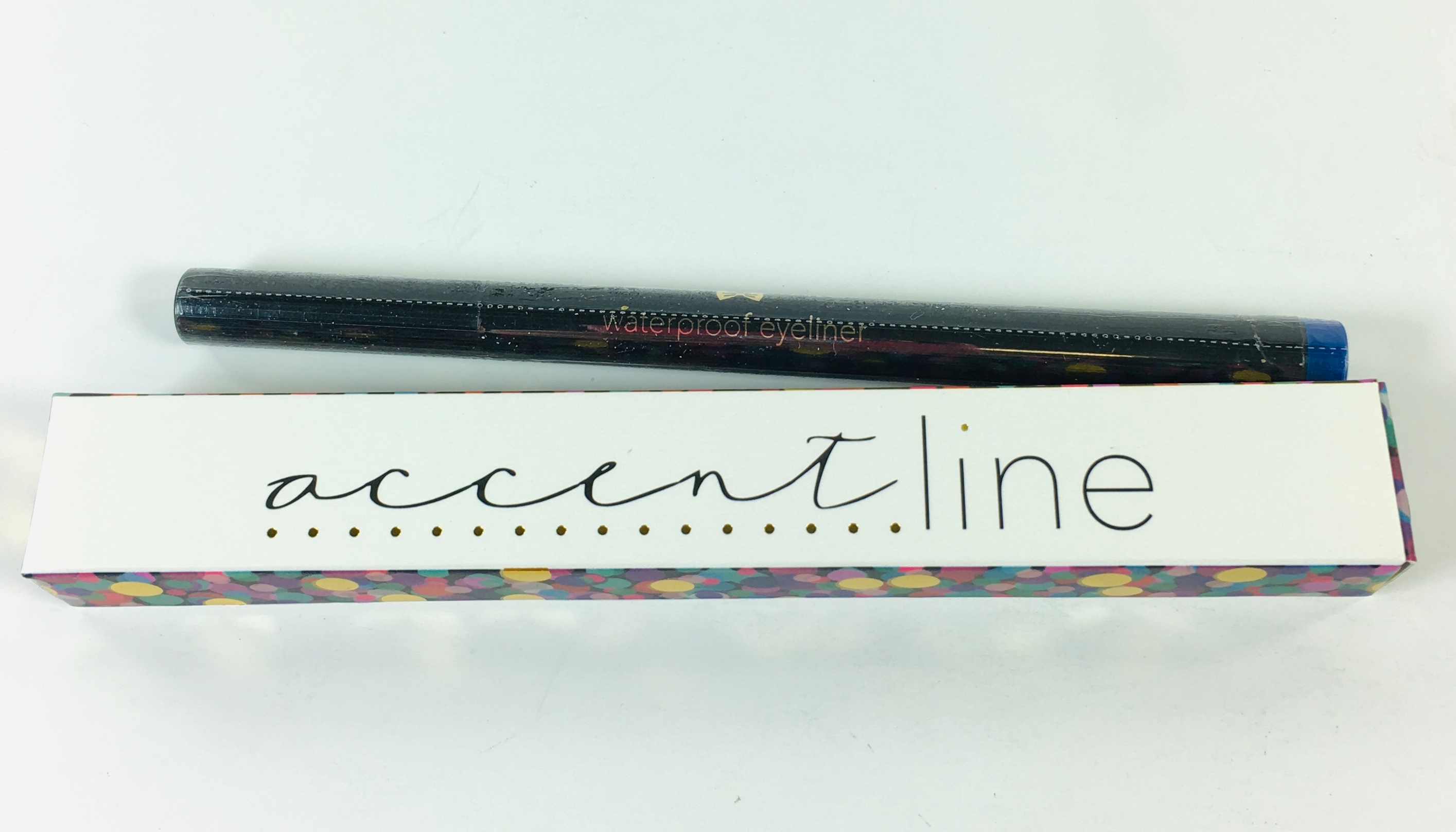 Accent Line Waterproof Eyeliner ($23) may be used by those with eyelash extensions.
It is waterproof and smudge-proof.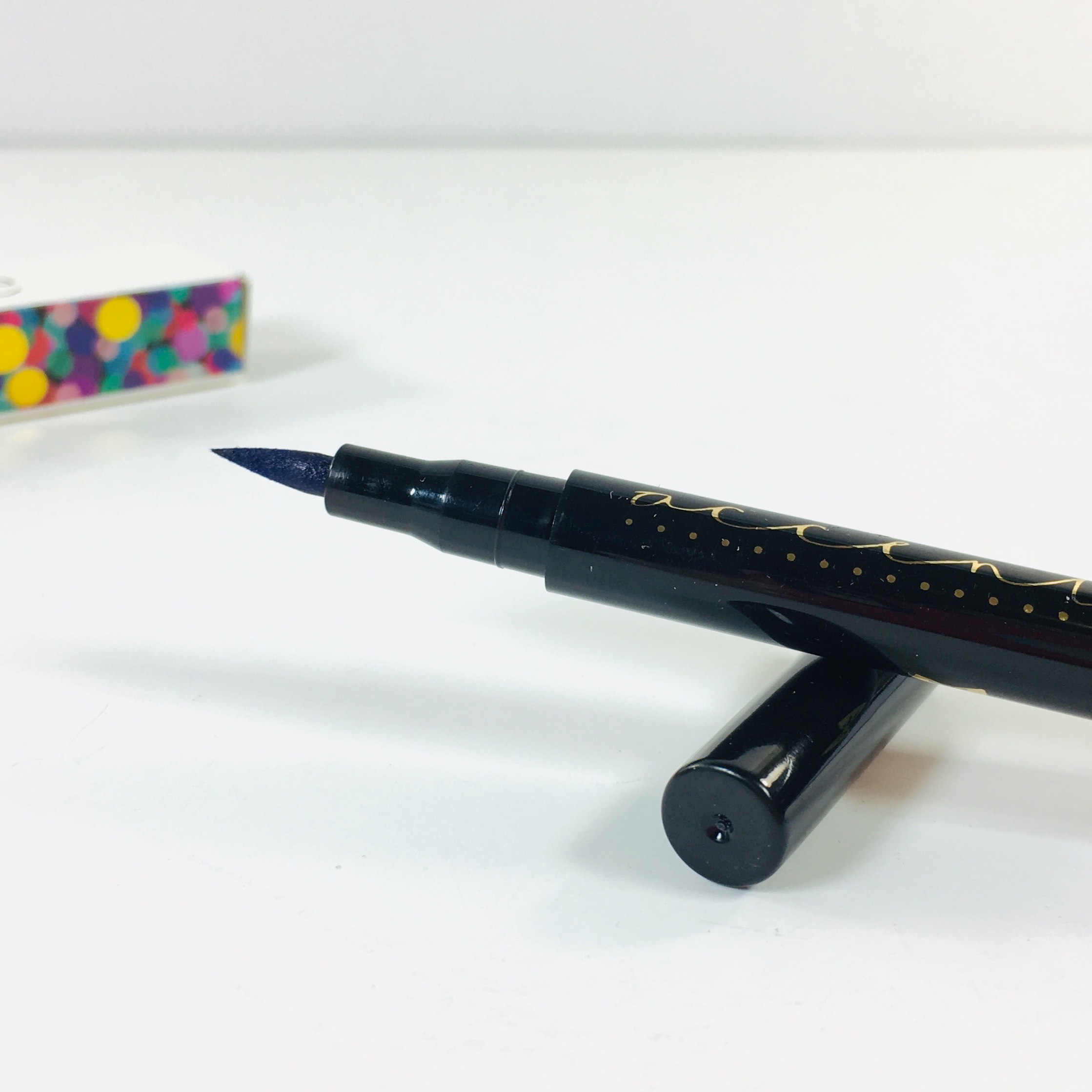 I didn't try it out since blue isn't my color, although 20 years ago I would have loved it!
Here it is swatched on my inner arm.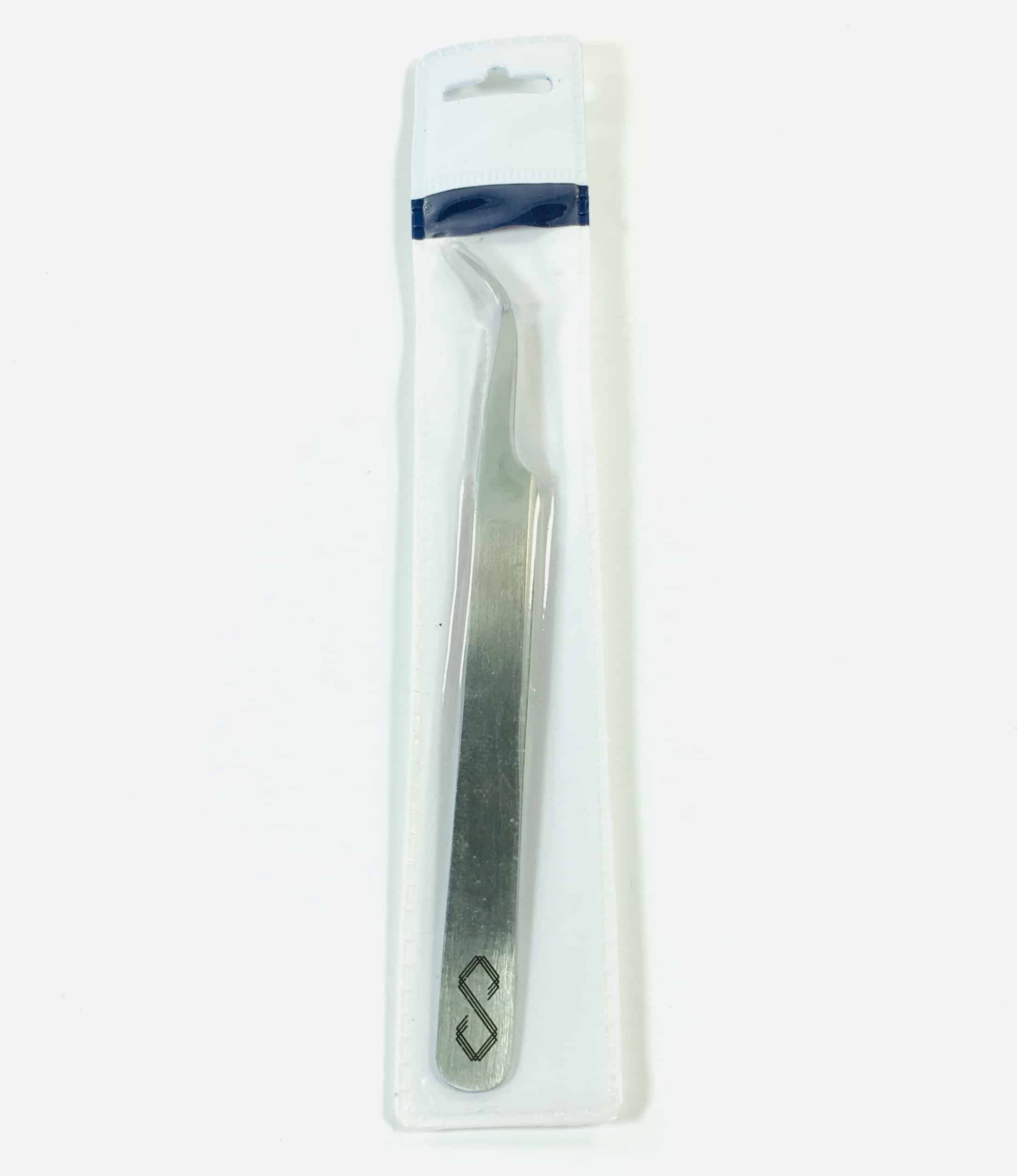 3D Beauty Tweezers (find similar item here, $10.90) I've never seen such a funky pair of tweezers!
The curved head and precision tip mean these are used to apply eyelash extensions.
Screen Cleaner Sticker ($6) is a sticker that you attach to the back of your phone, then peel off to wipe the screen. Simply rinse and air dry and then stick back on your phone.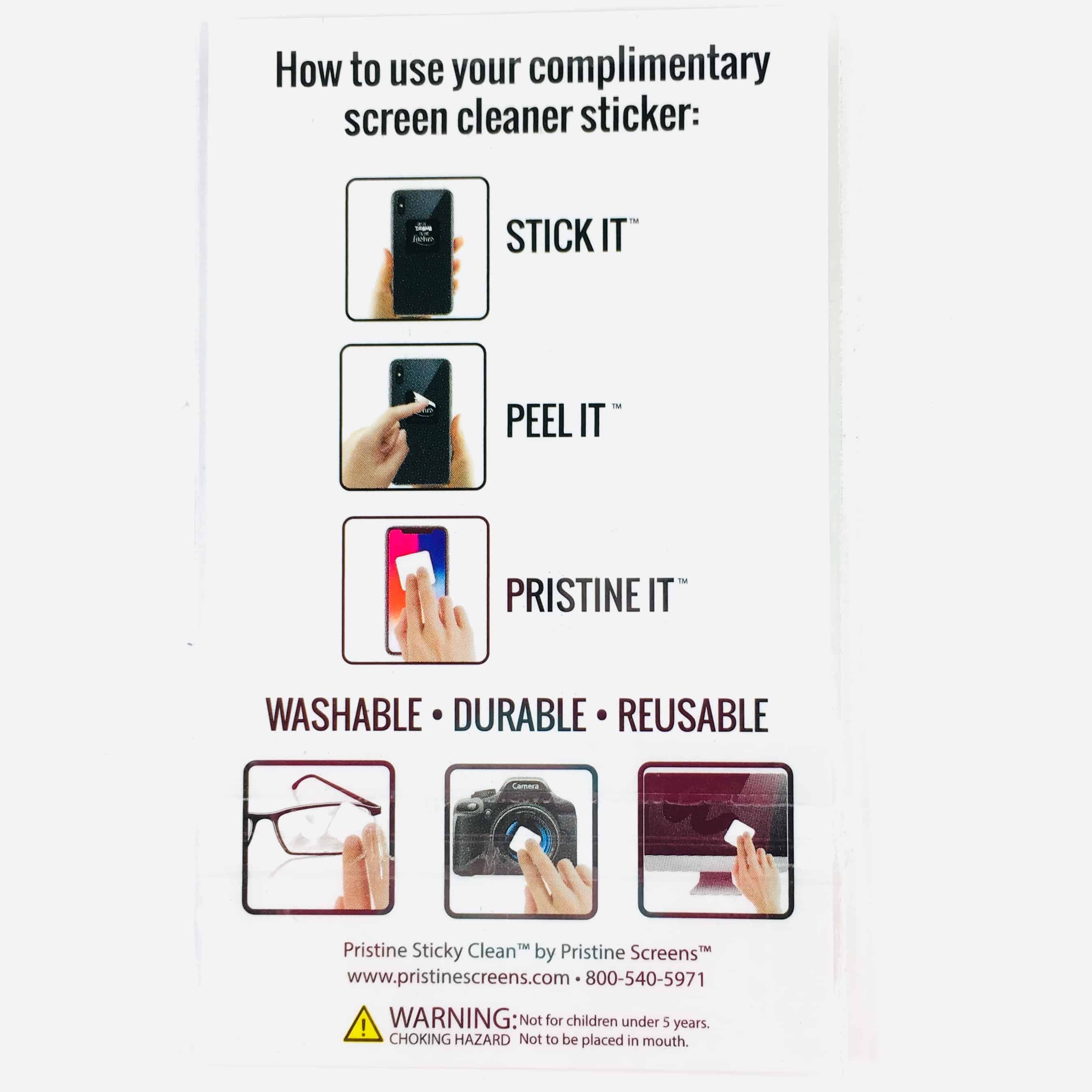 The back of the card says this is a complimentary item, but a similar item on Amazon sells for $5.25. I used it on my phone and was amazed to see my greasy fingerprints disappear!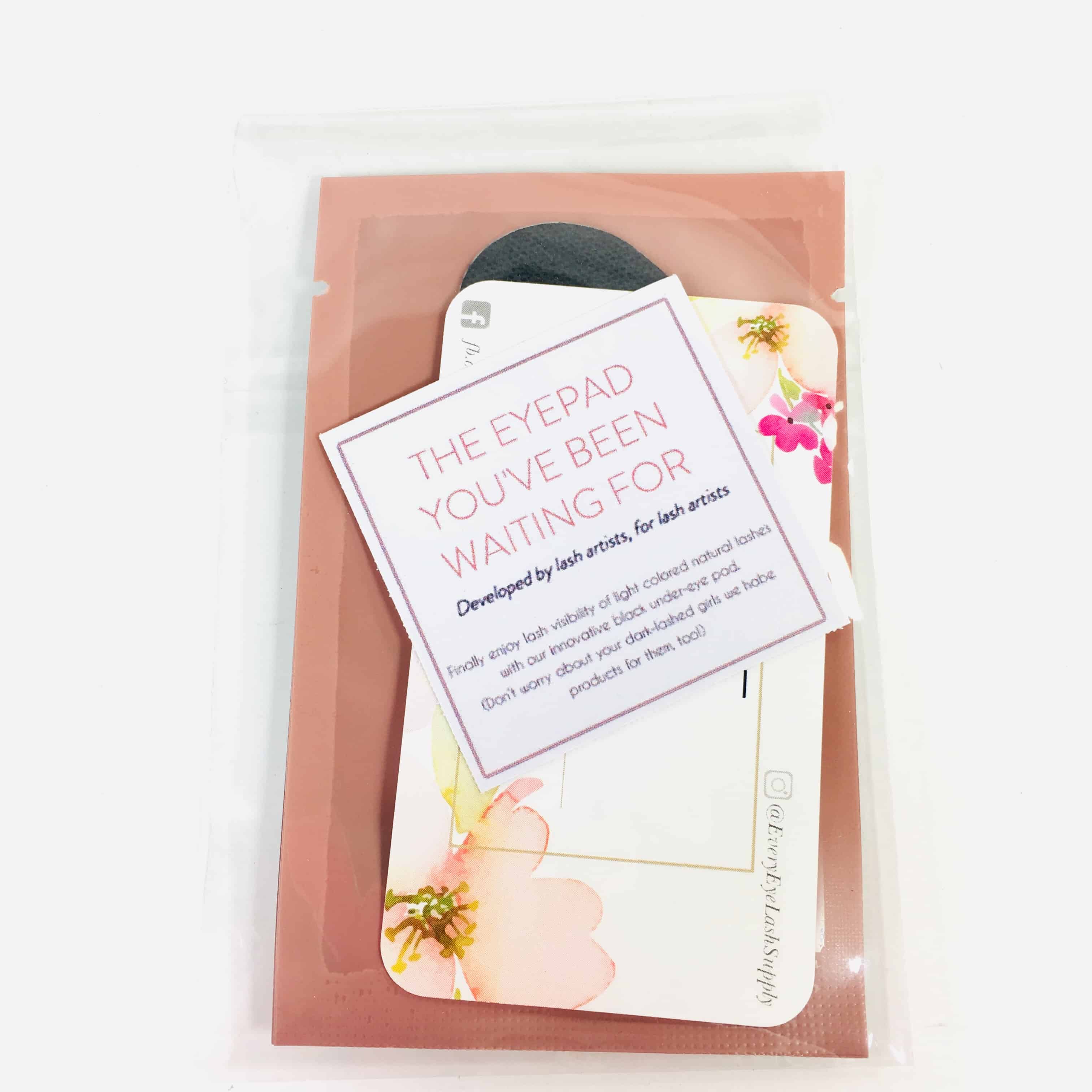 Hmm, I wonder what's in here?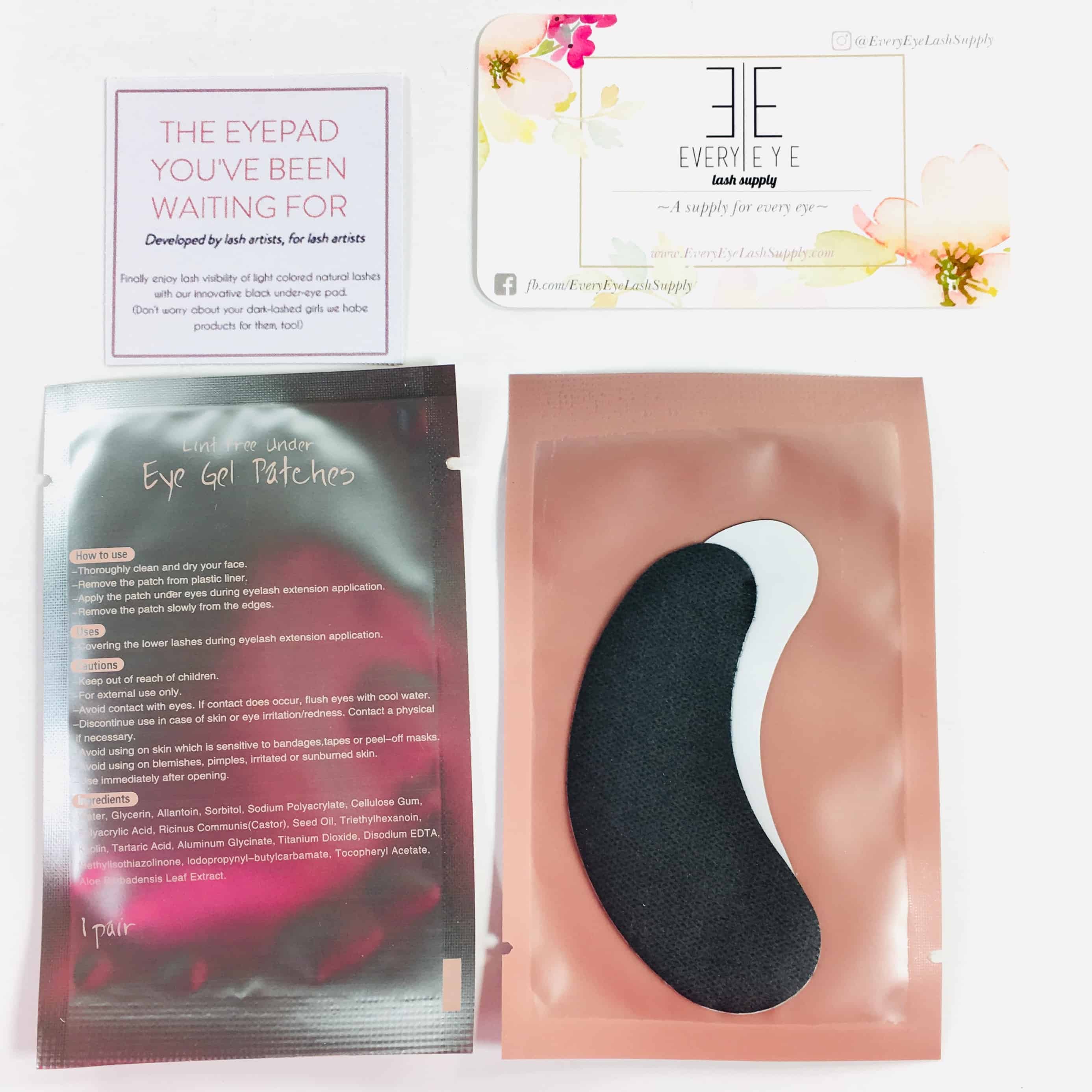 Every Eye Lash Supply Eye Gel Pads ($3) are used to cover the lower eyelashes during lash application. The black pads make it easy to see light-colored lashes.
Oohh, a present!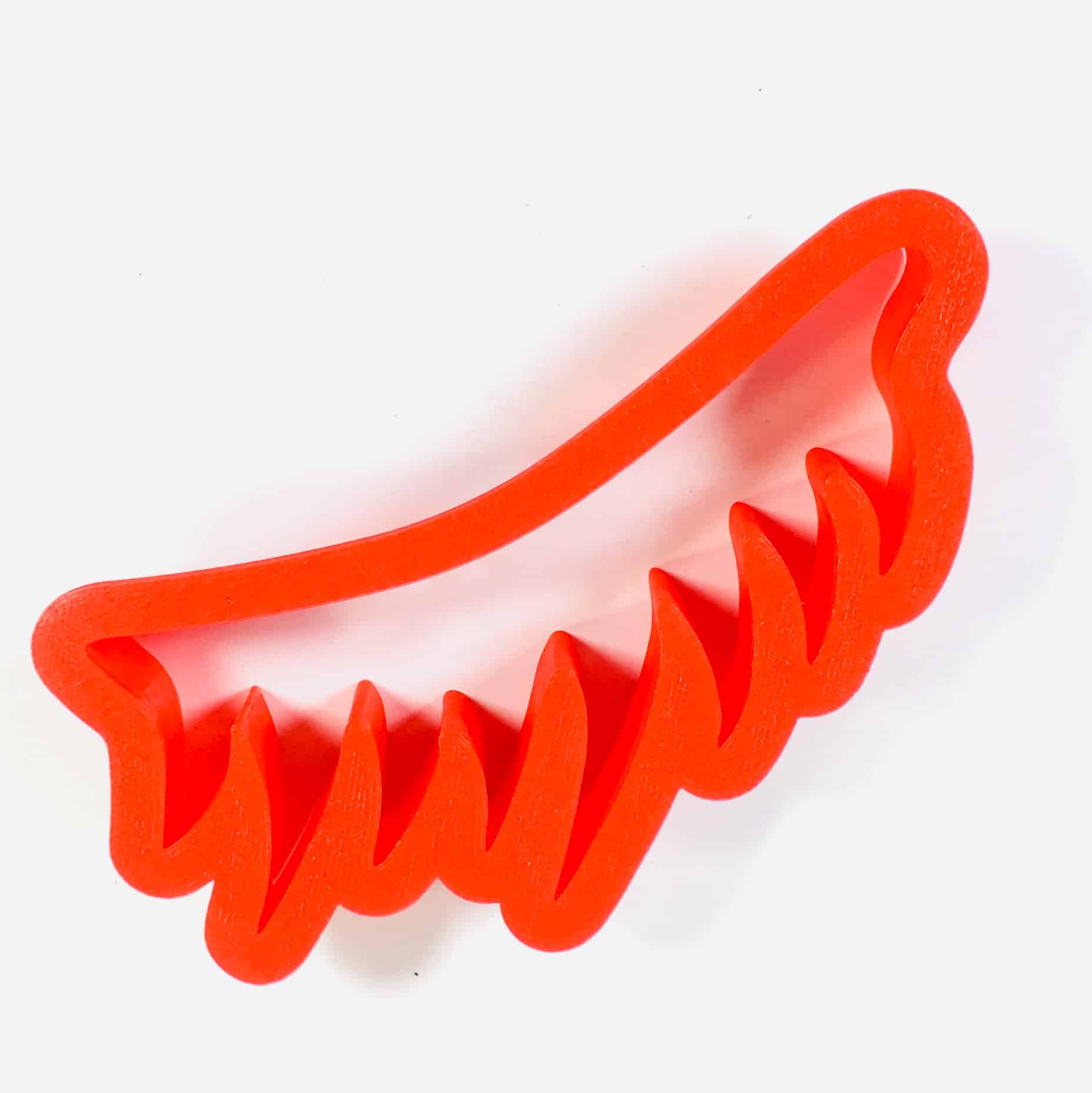 It's an Eyelash Cookie Cutter ($9)! I have no idea if I have it upside down or not.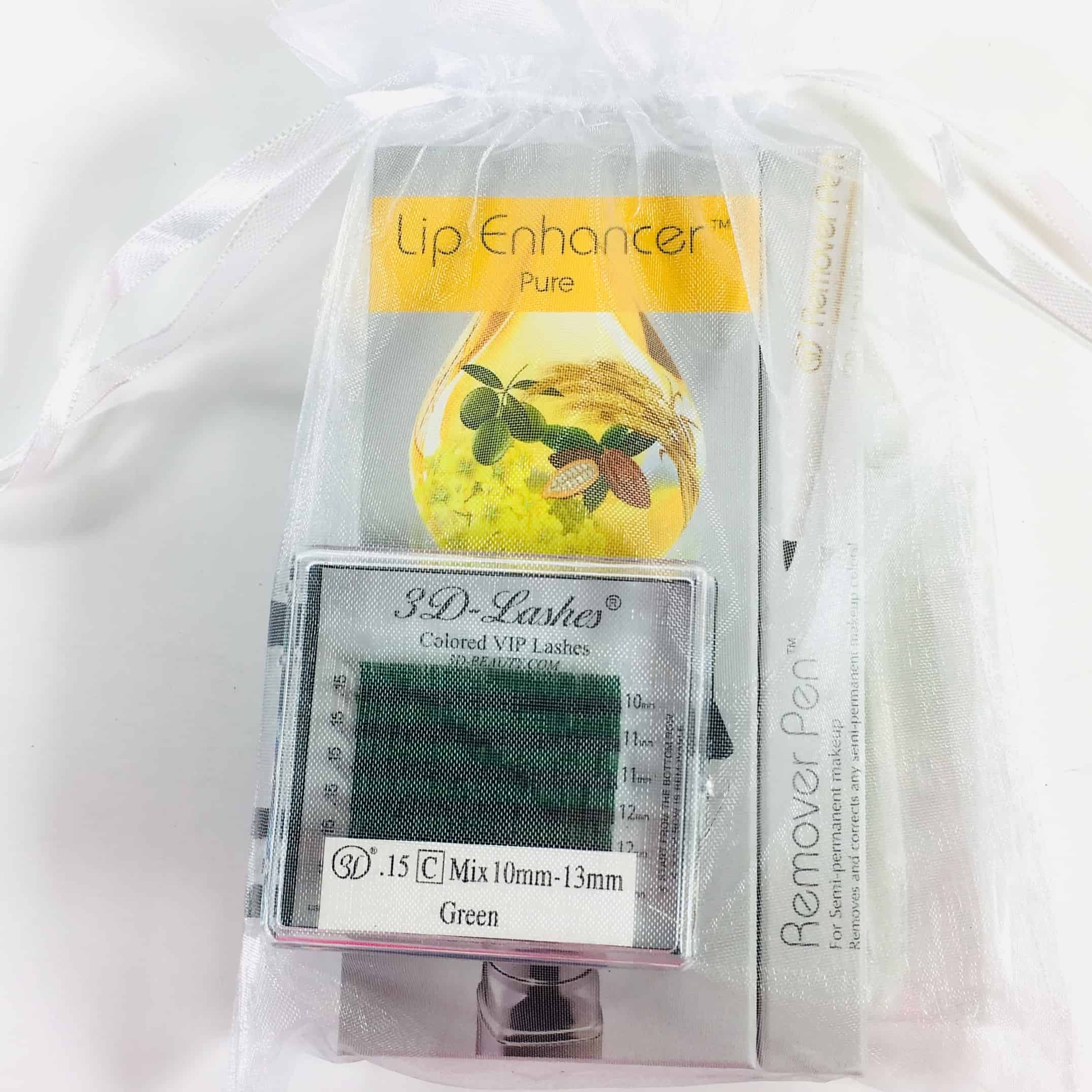 Next up was a collection of items in a gift bag.
Let's see what all is in here!
3D-Lashes Colored VIP Lashes in Green (find similar item here, $8.99) You must have a log-on for the 3D website to view prices, so I've looked for similar items but feel free to visit the 3D website for their items!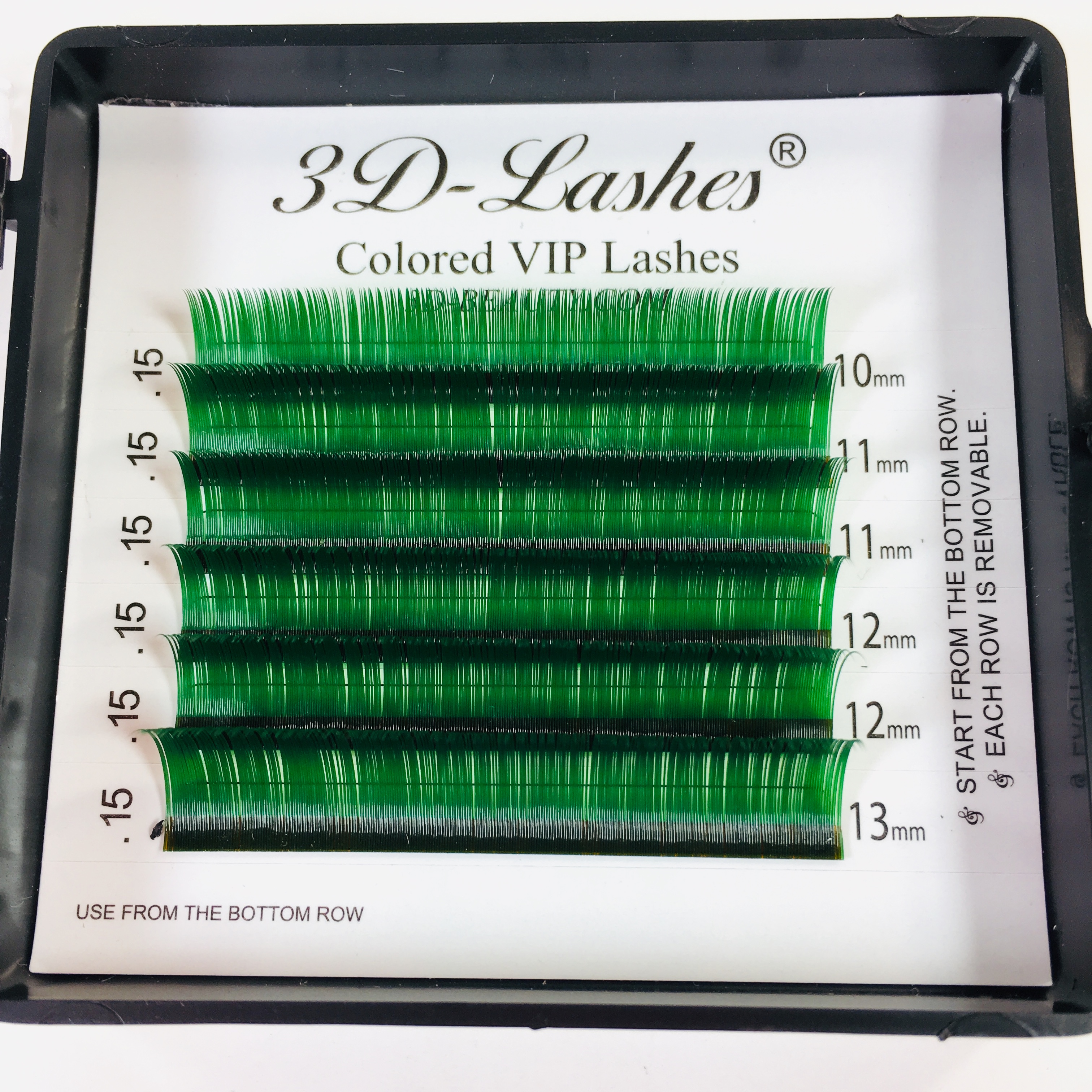 The sizes vary from 10-13mm.
3D Remover Pen can remove semi-permanent makeup to help clean up mistakes.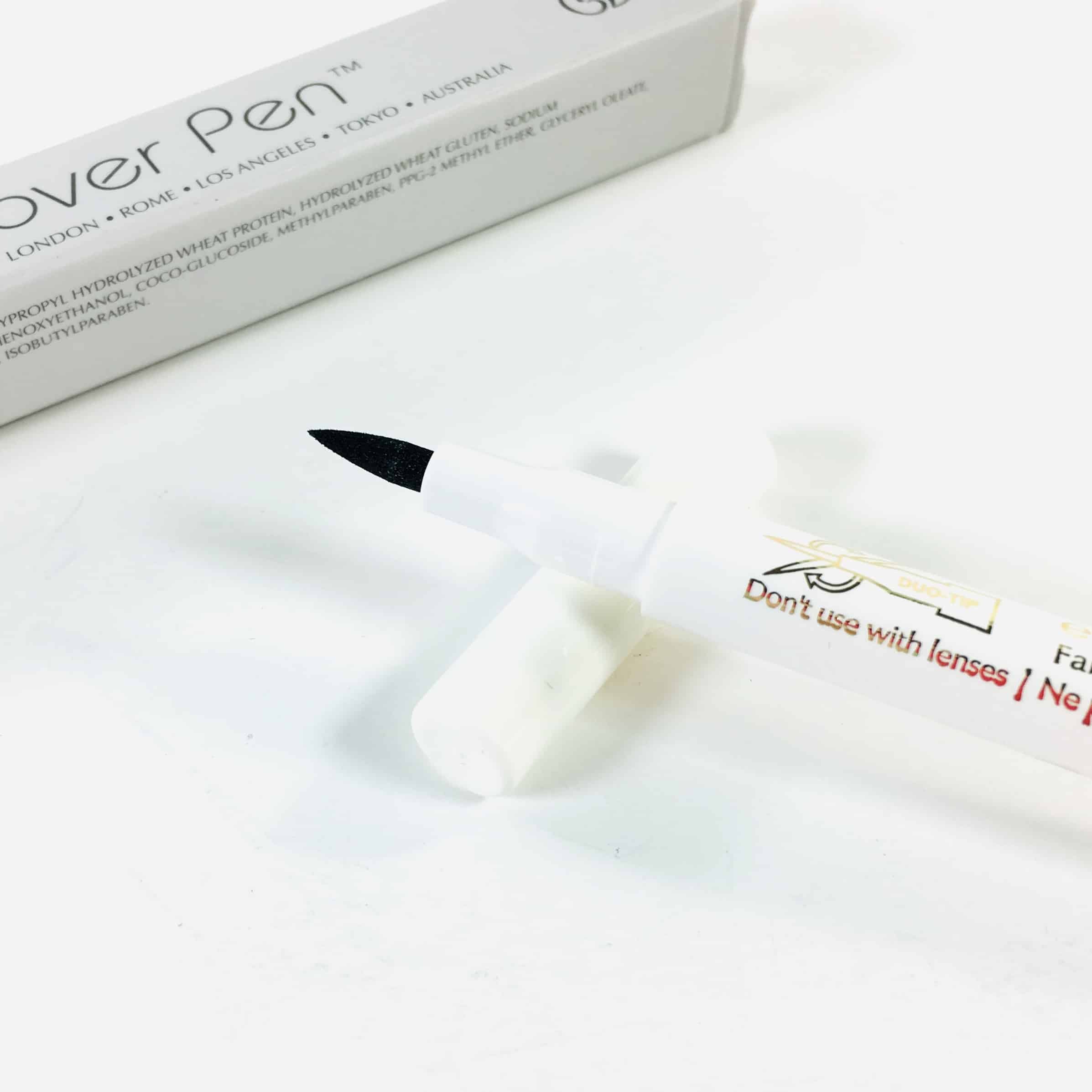 It is safe for all skin types and has a precise tip.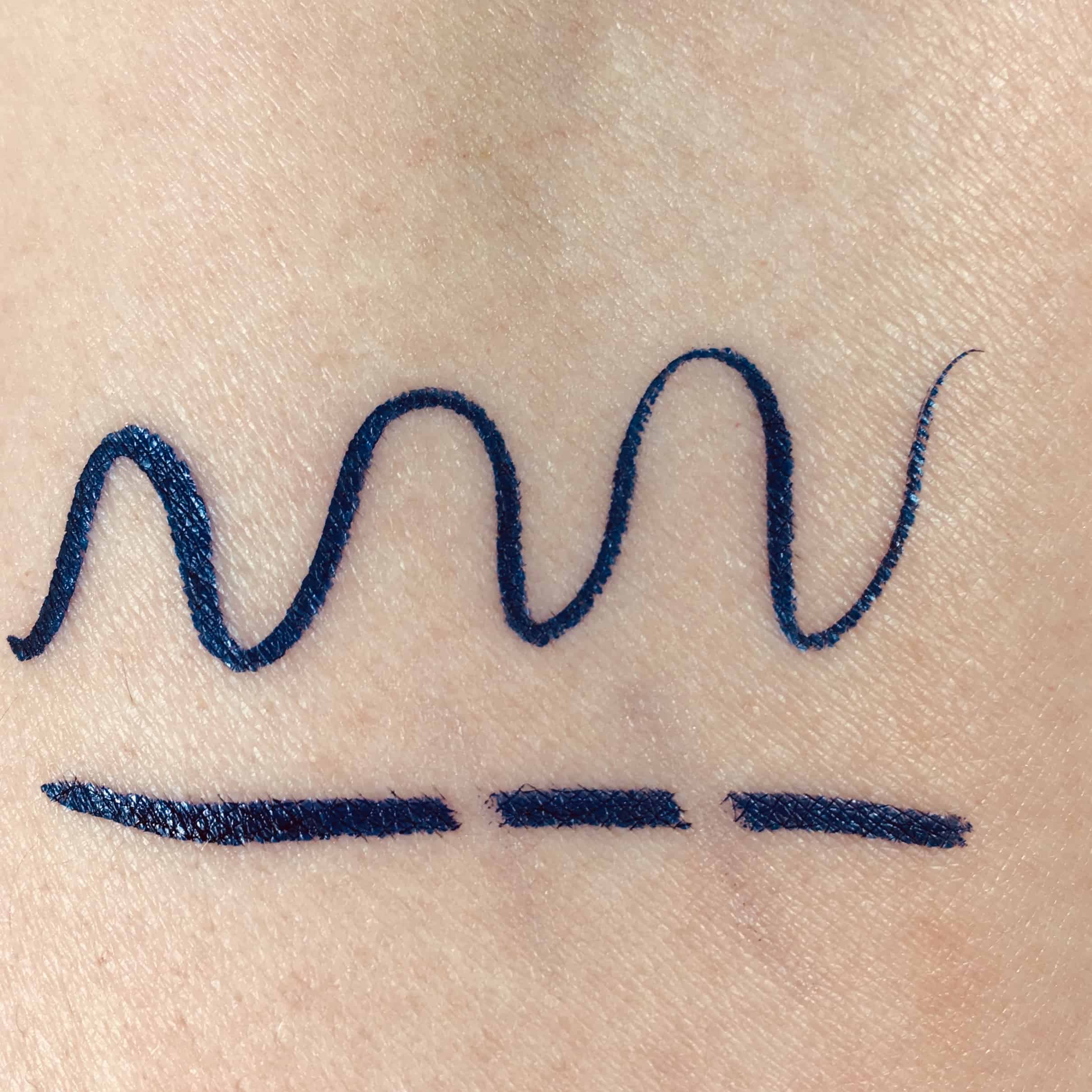 Here I used it on the swatch from the eyeliner earlier.
3D Beauty Biogel Eye Pads ($16.40) help keep eyes closed while applying lashes.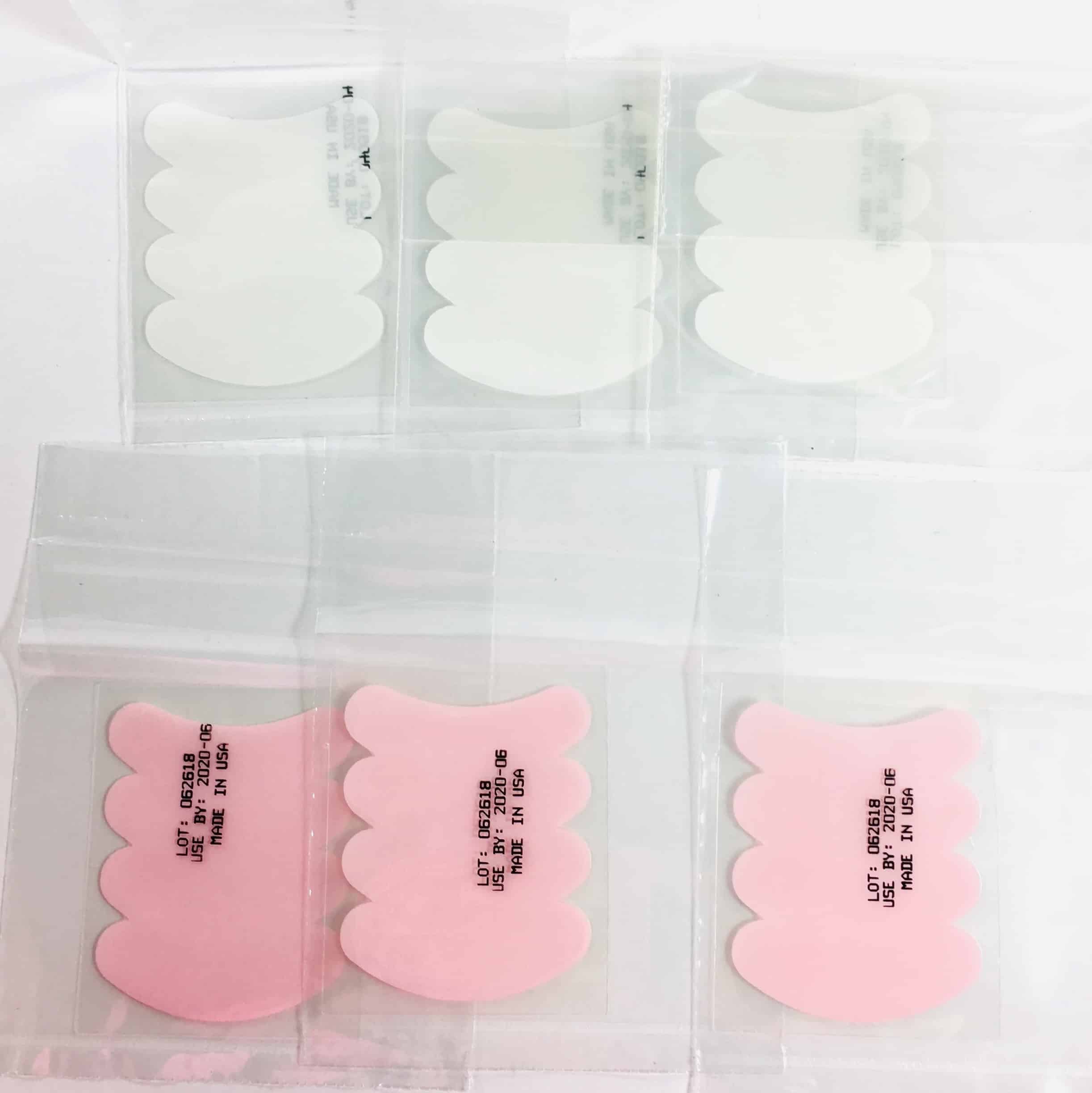 There were two different colors of pads.
3D Lip Enhancer in Pure is a moisturizing lip treatment and comes at a time of the year when my lips need help the most.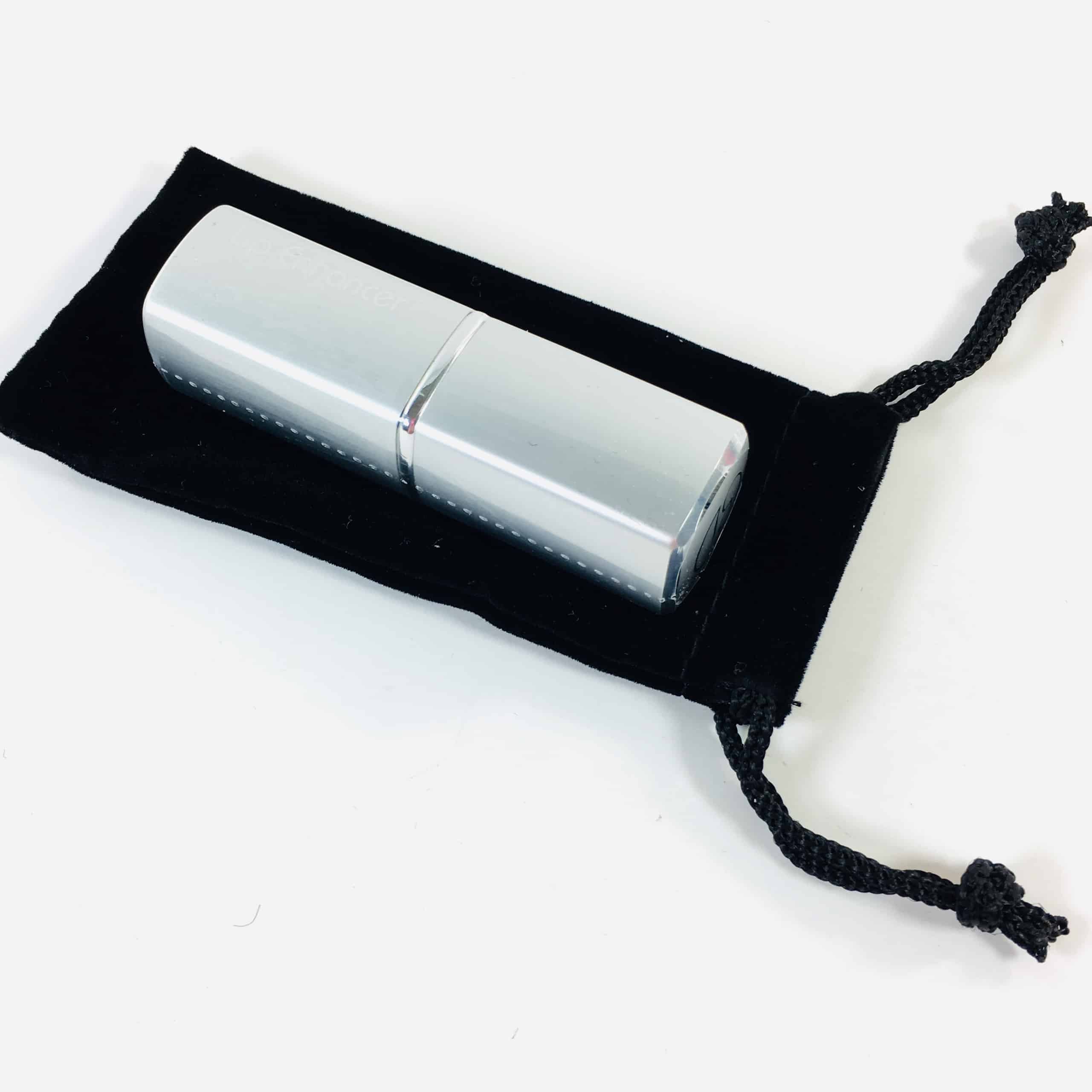 It even came with its own velvet pouch!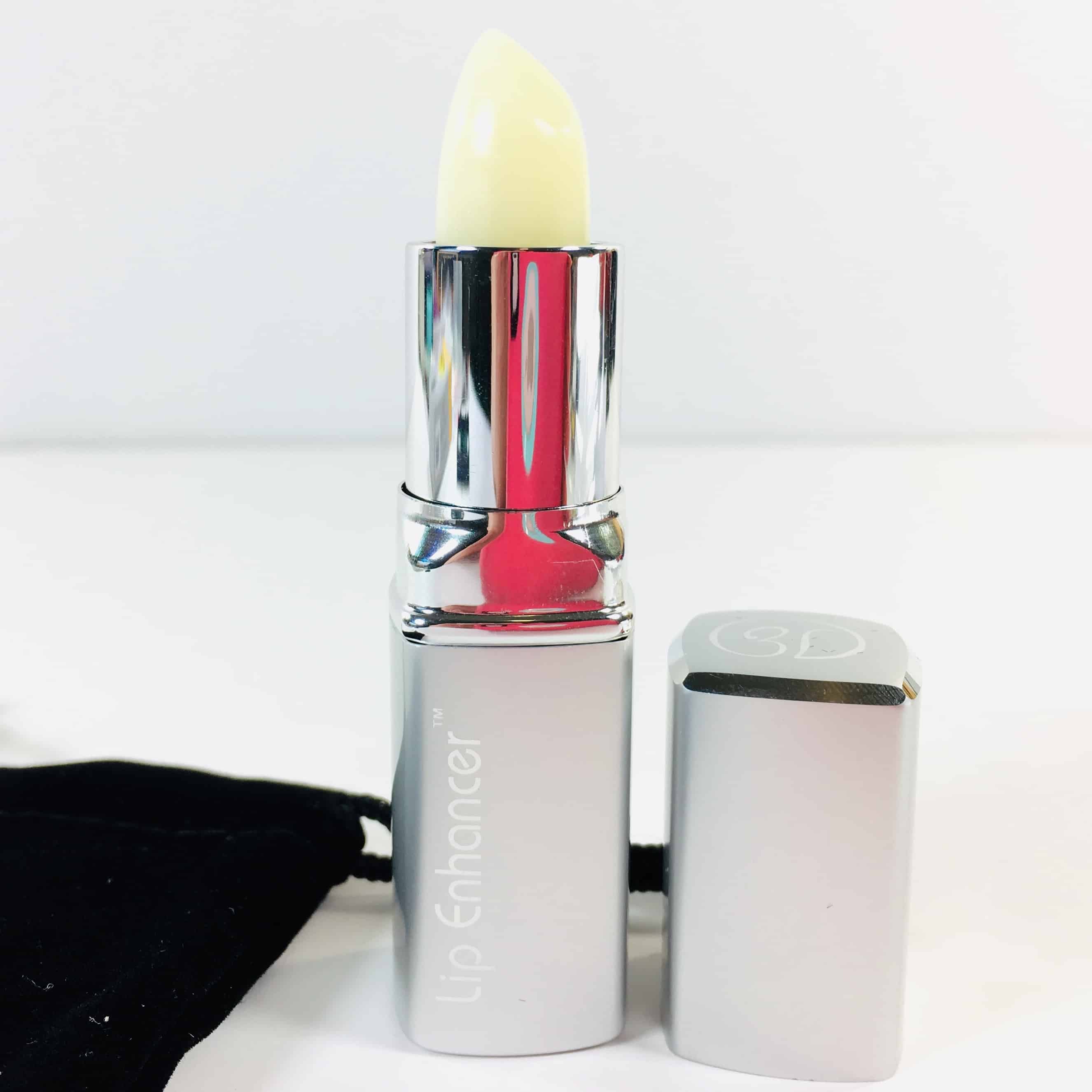 There are two options and I received "Pure", which is colorless. It can be used at any time and really doesn't have a flavor and is made with shea butter, beeswax, and castor oil among other ingredients. It also lists propylparaben so you might want to stay clear of this risky ingredient if you're not a fan.
Obviously, I am not a cosmetologist or lash artist but I thought The Lash Artist Box had a fun selection of items, both for use at work or for personal use. I couldn't quite find all of the retail prices but I believe the value exceeds the cost. I would love to hear from actual lash artists so please feel free to comment on what you thought of this box! I love the brush holder, that will be placed on my dresser!
What do you think of The Lash Artist Box?