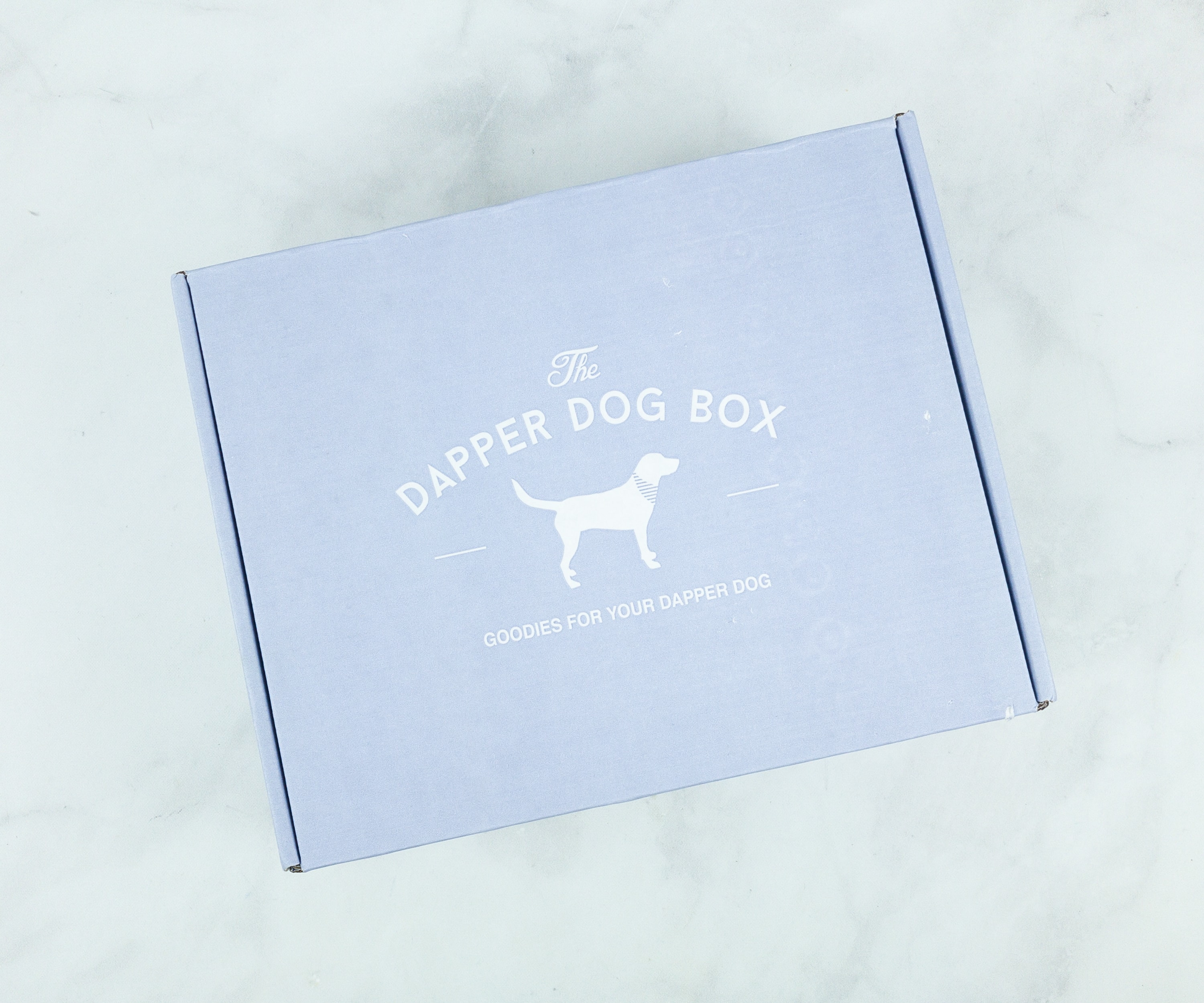 The Dapper Dog Box is a monthly box for your best friend in the world – your dog! They source organic and natural items from passionate small companies that love dogs, hand-picking each item for your dog based on a personalized survey. The survey lets you customize your box for gender, five different dog sizes, and also any allergies. The regular sized box has 4-6 items with an average $50 value.
DEAL: Save 10% off your first shipment! Use coupon code HELLOSUBSCRIPTION.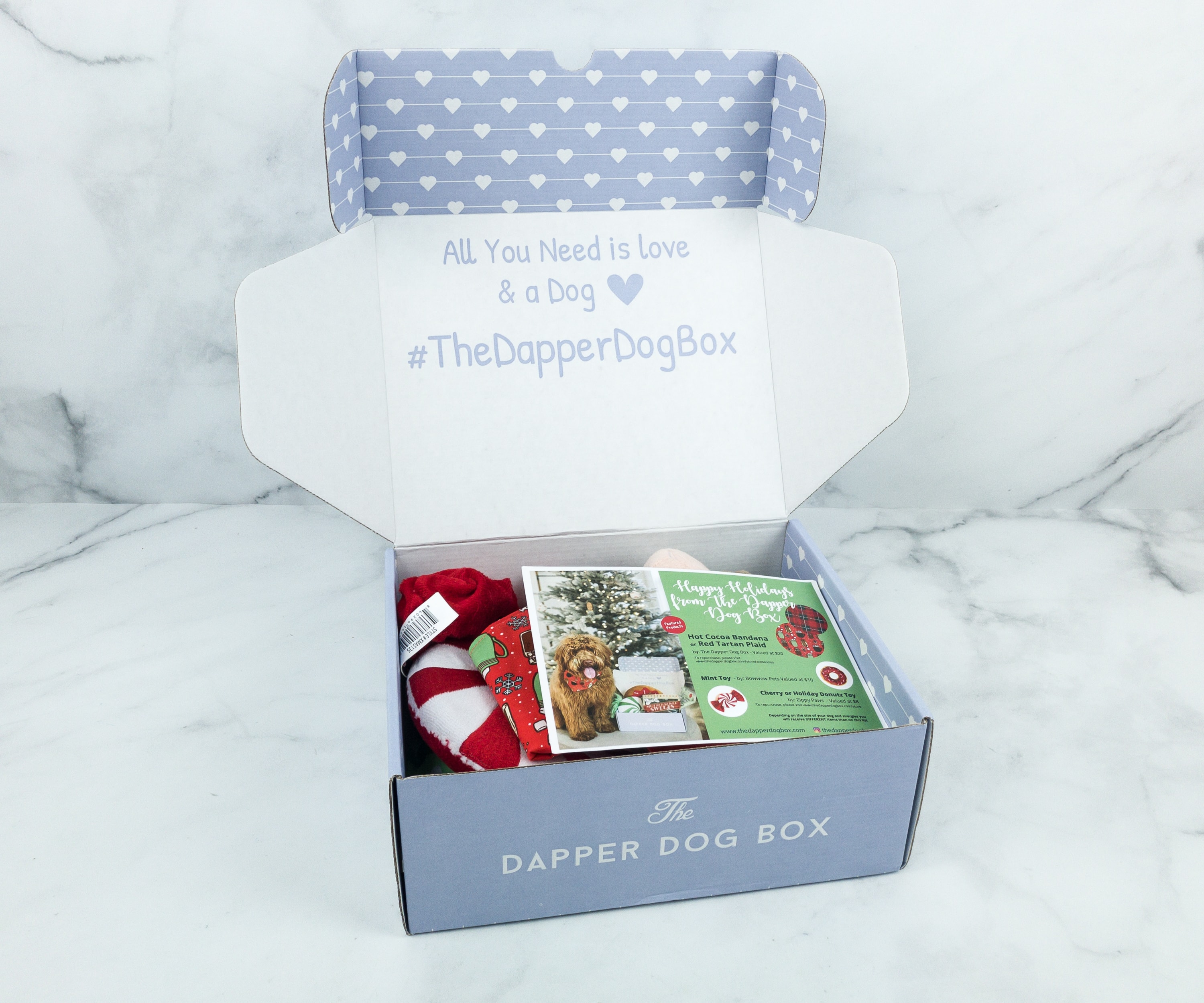 All you need is love and a dog!
All the items are packed neatly inside the box. No fillers or extra packaging!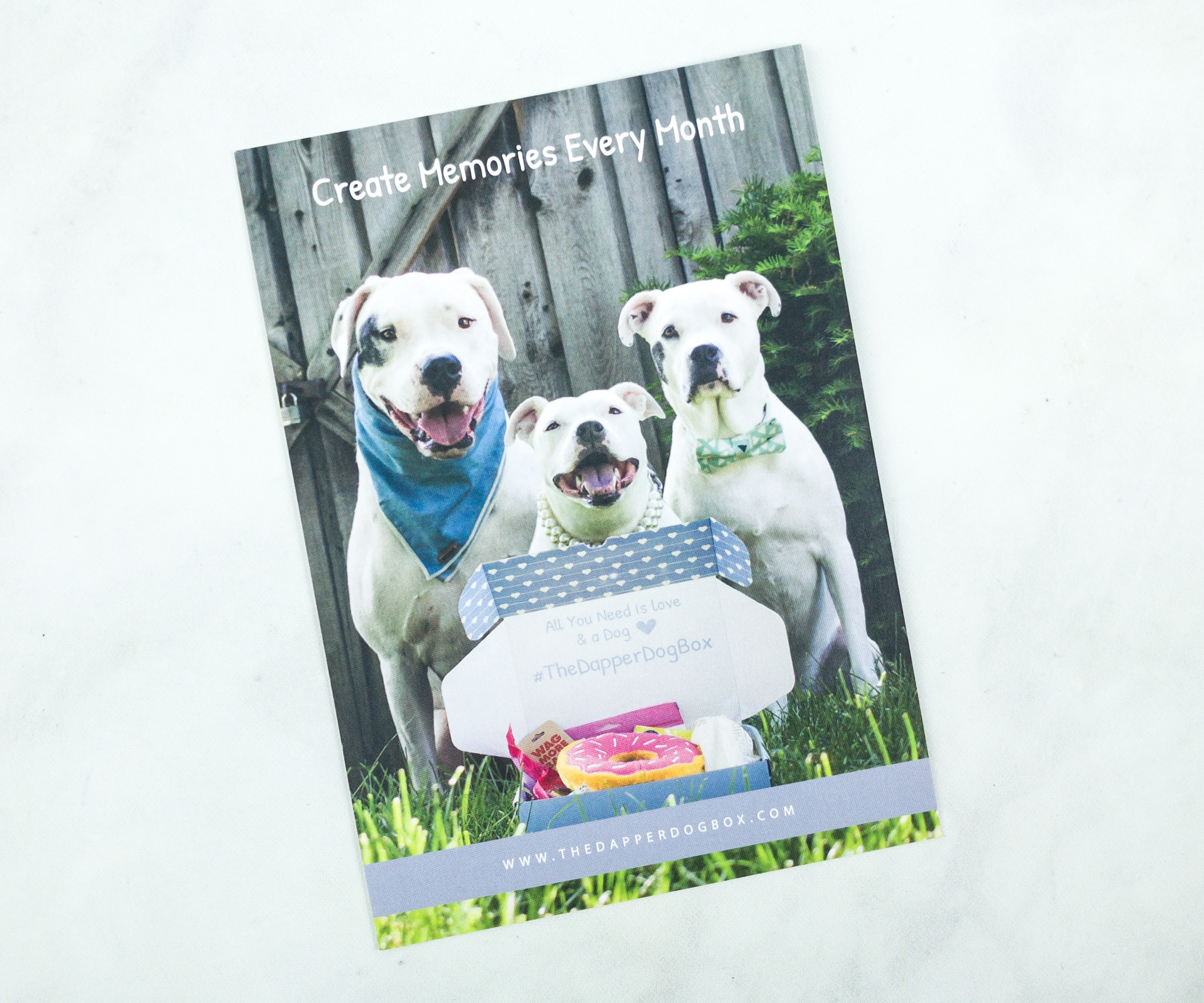 This month's theme is Happy Holidays.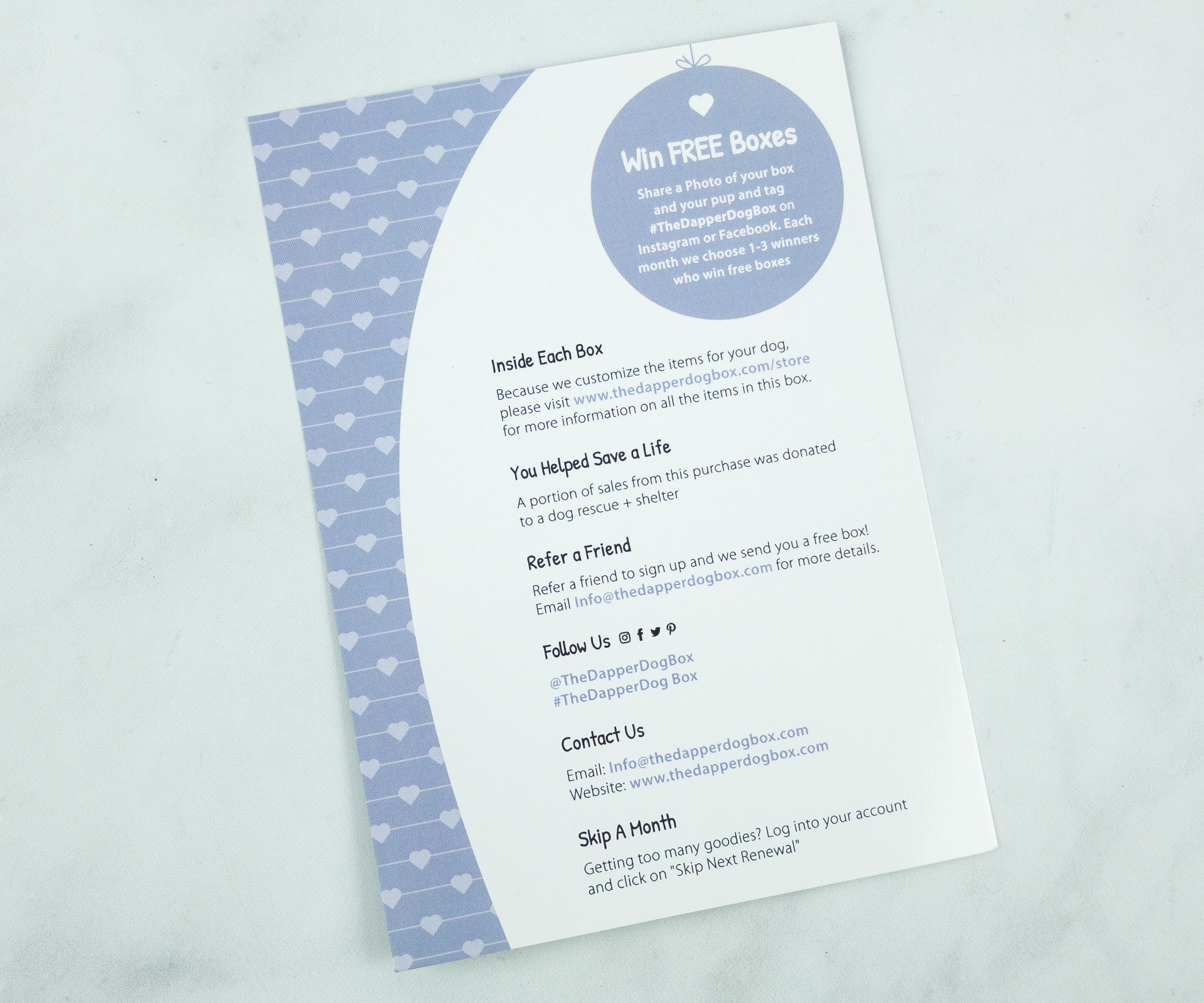 There's more information about the subscription at the back of the card.
The information card lists all the items in the box together with their corresponding prices – plus a discount on future orders and other potential variations!
Here are all the items in the December box!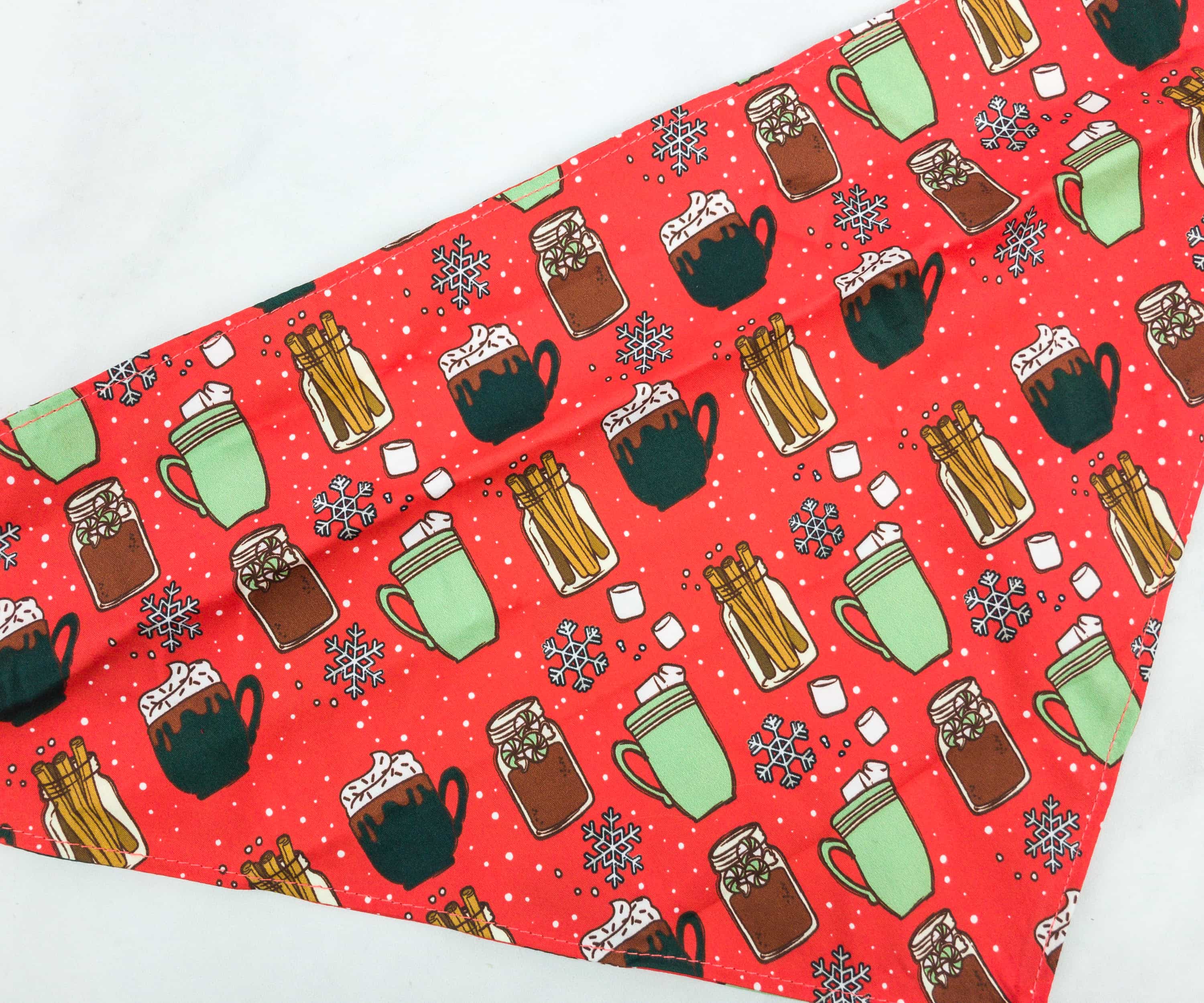 Hot Cocoa Bandana ($20) This fancy red bandana features a variety of whipped beverages, iced coffees, biscuit sticks, and a number of snowflakes.
It is a pretty well-made bandana with hemmed edges for a clean look. It's so soft and lightweight, making it comfy to wear, easy to tie and adjust.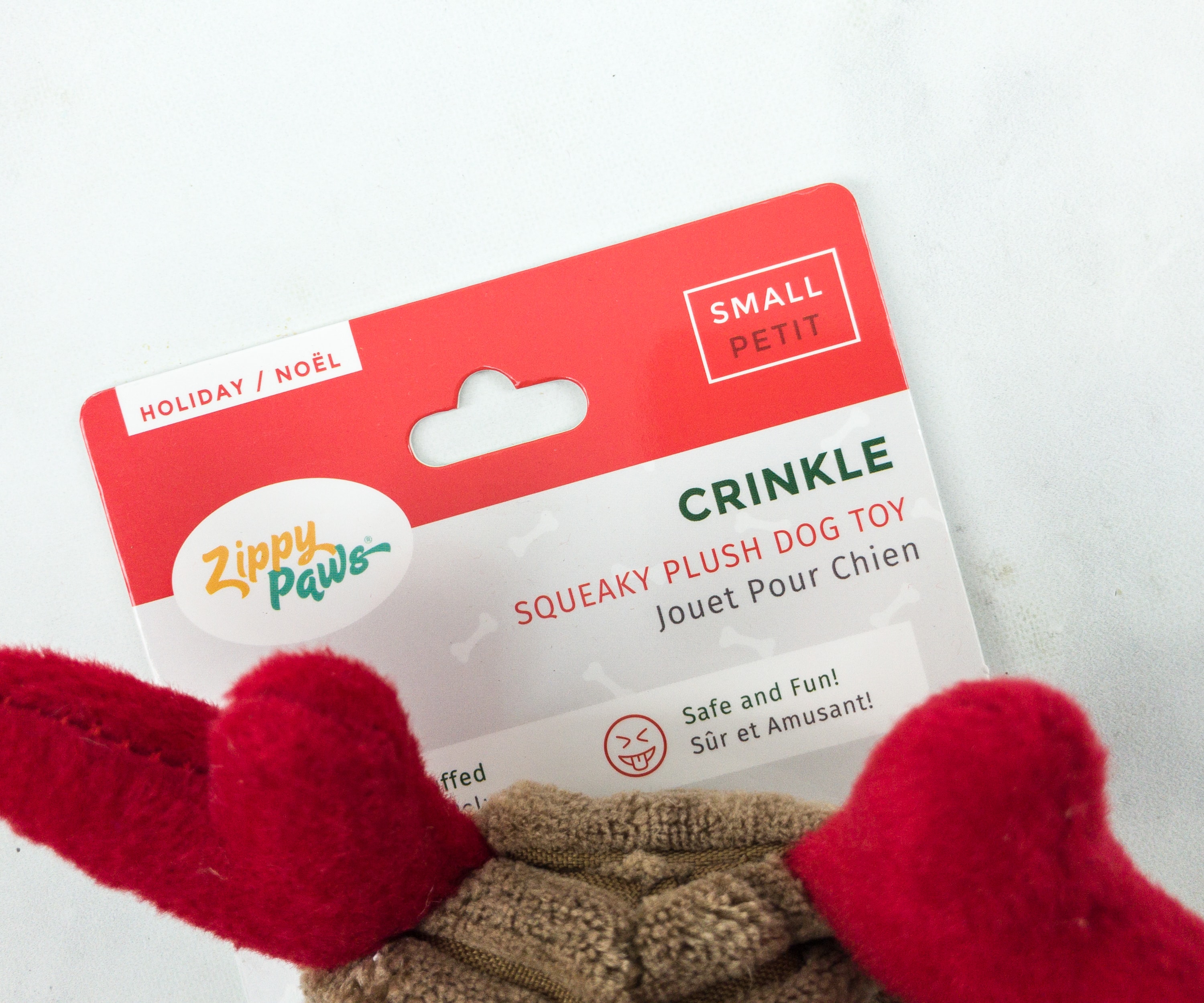 Zippy Paws Crinkle Squeaky Plush Dog Toy ($10.95) It's a squeaky holiday-themed plush toy!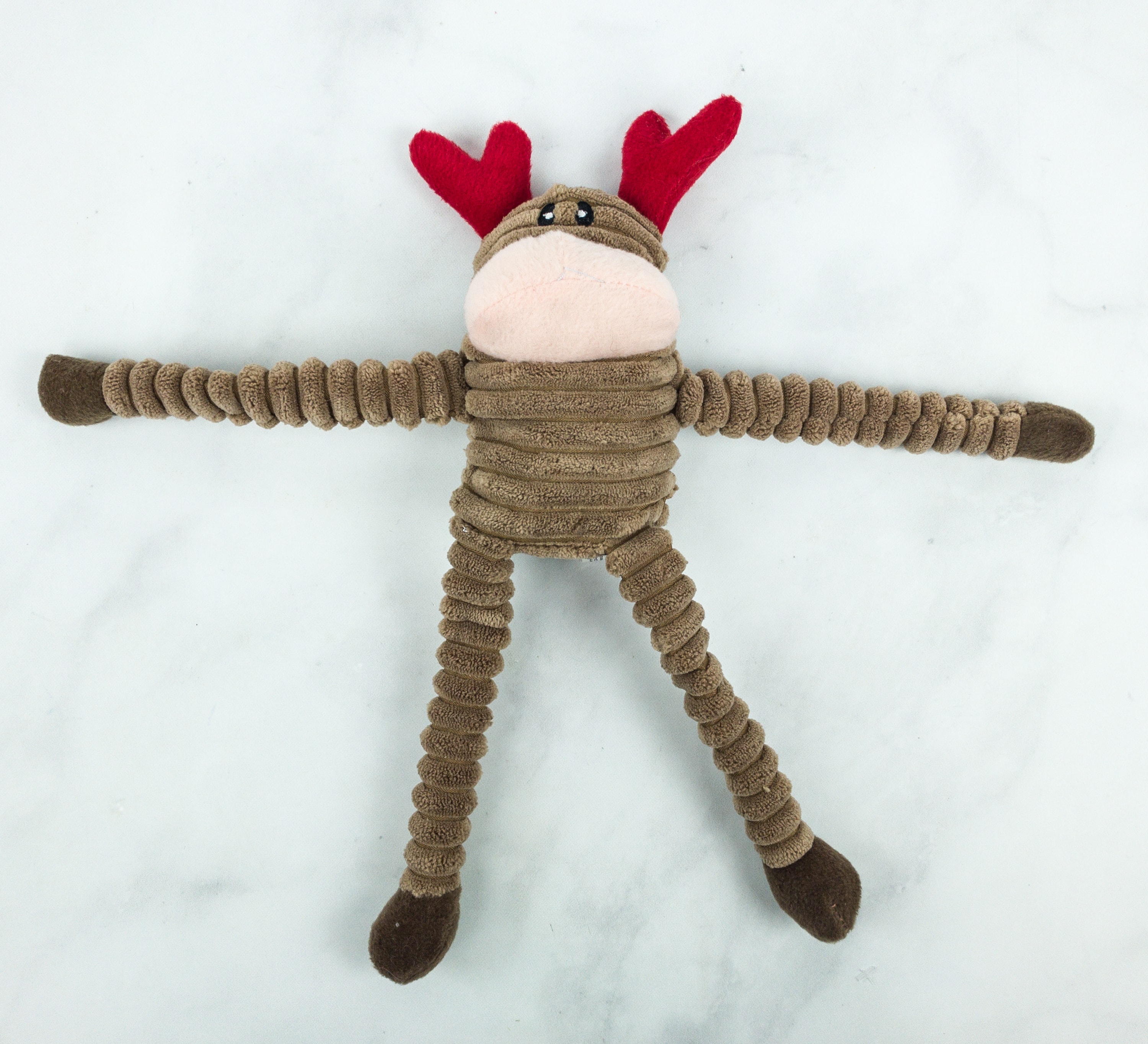 This reindeer is made from premium quality materials filled with stuffing in the body and crinkled papers for both arms and legs. It also features a medium blaster squeaker that produces a loud sound that our pups love!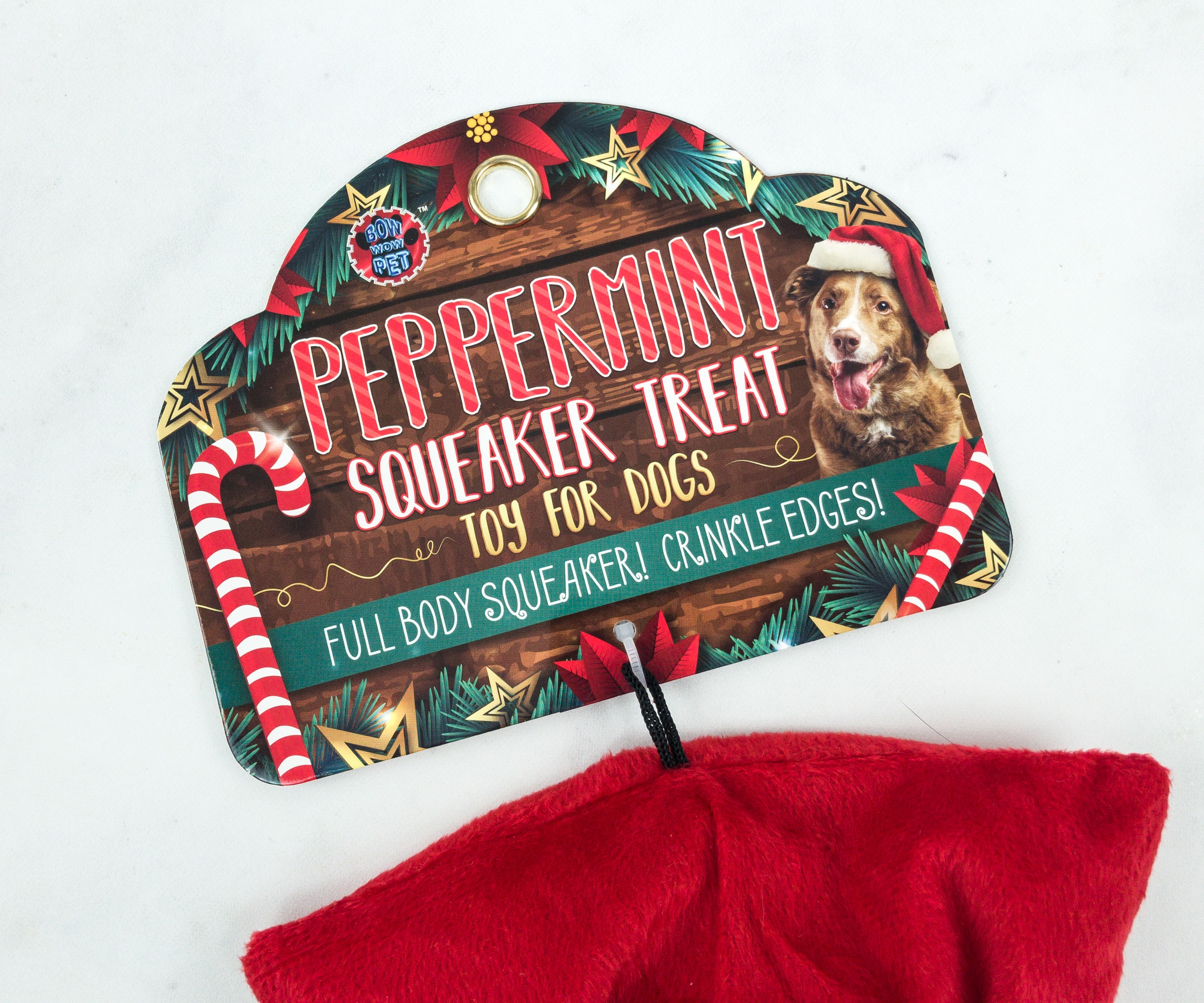 Peppermint Squeaker Treat Toy For Dogs ($10) The second plush toy we got is a huge peppermint squeaker treat.
The squeaker is made up of non-toxic materials that are durable enough to withstand strong bites.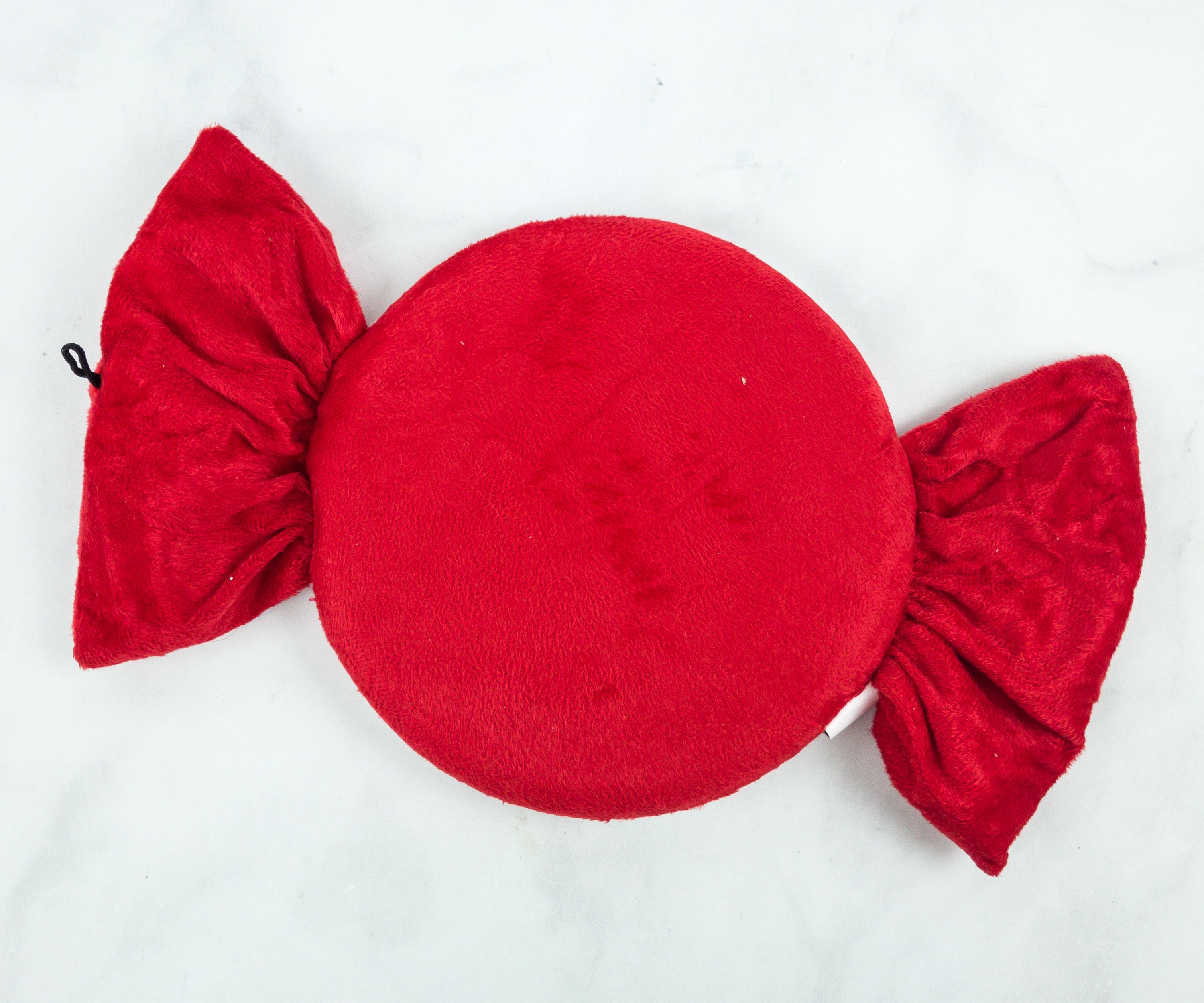 This plush toy has a full-body squeaker inside with a smooth center surface and crinkle edges, making it more fun for the dogs to play with!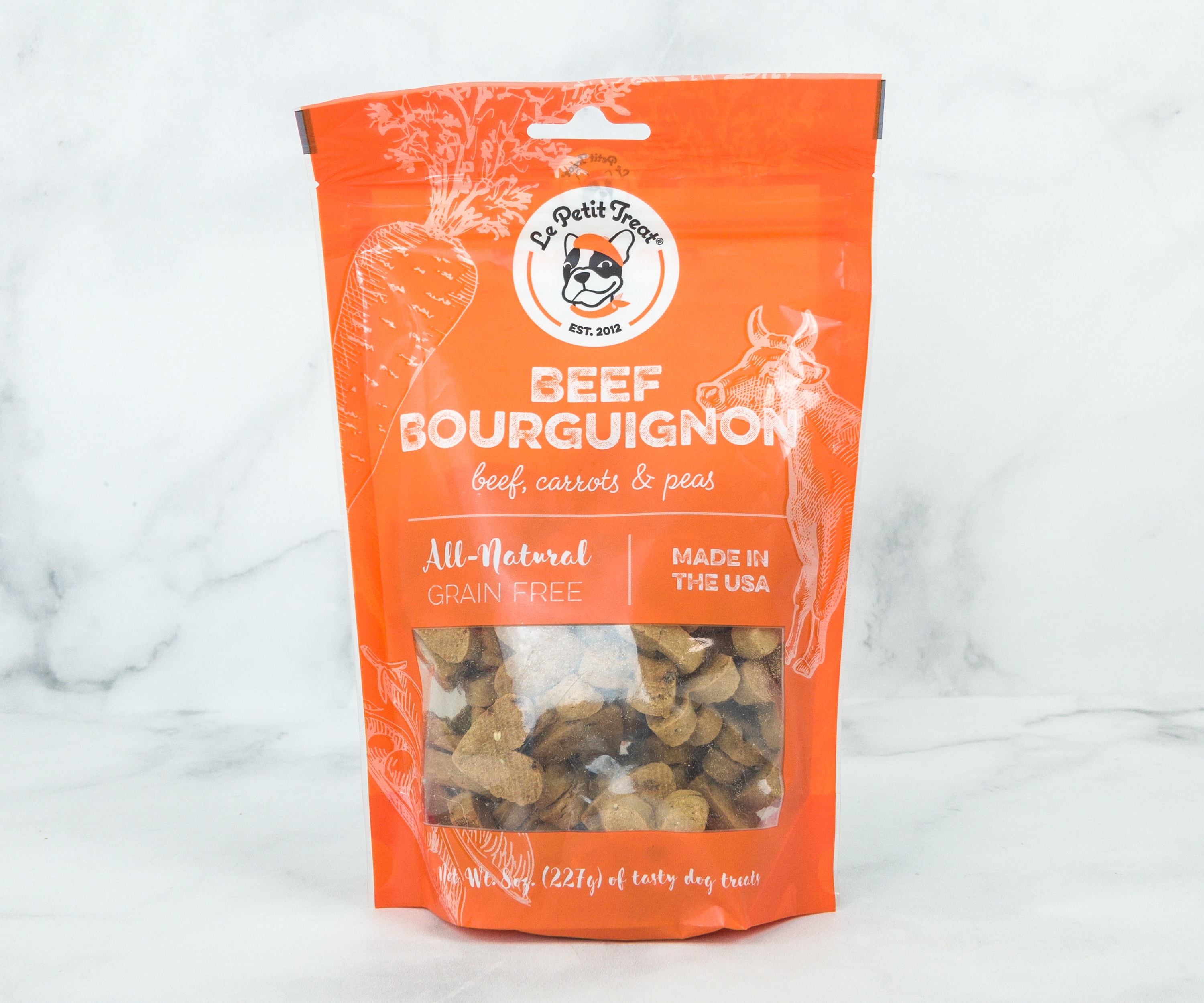 Le Petite Treat Beef Bourguignon Dog Treats ($9.99) We also got a pack of dog treats made from beef, chickpea and grain-free potato flours, carrots, rosemary, olive oil, and peas.
Each piece is heart-shaped! Also, it doesn't contain any chemical, artificial flavorings, wheat, corn, or soy that may cause harmful effects to your pups.
Le Petit combined the classic French recipe with healthy and locally-sourced ingredients to produce this bag of treats. It's great as a snack or as reward treat!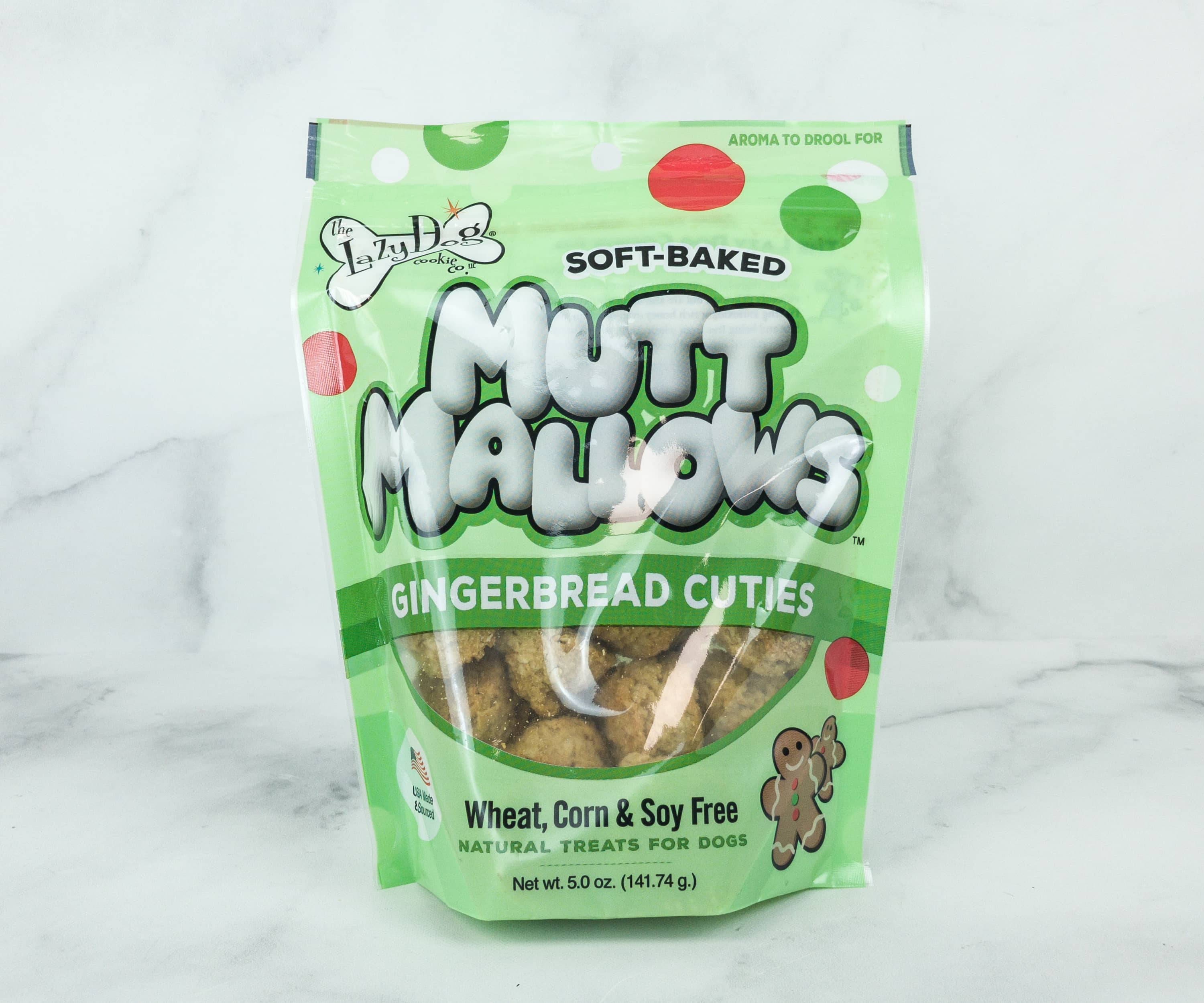 The Lazy Dog Soft-Baked Mutt Mallows Gingerbread Cuties Dog Treats ($7.99) These softly baked mutt mallows have a roasted vanilla flavor and gingerbread aroma.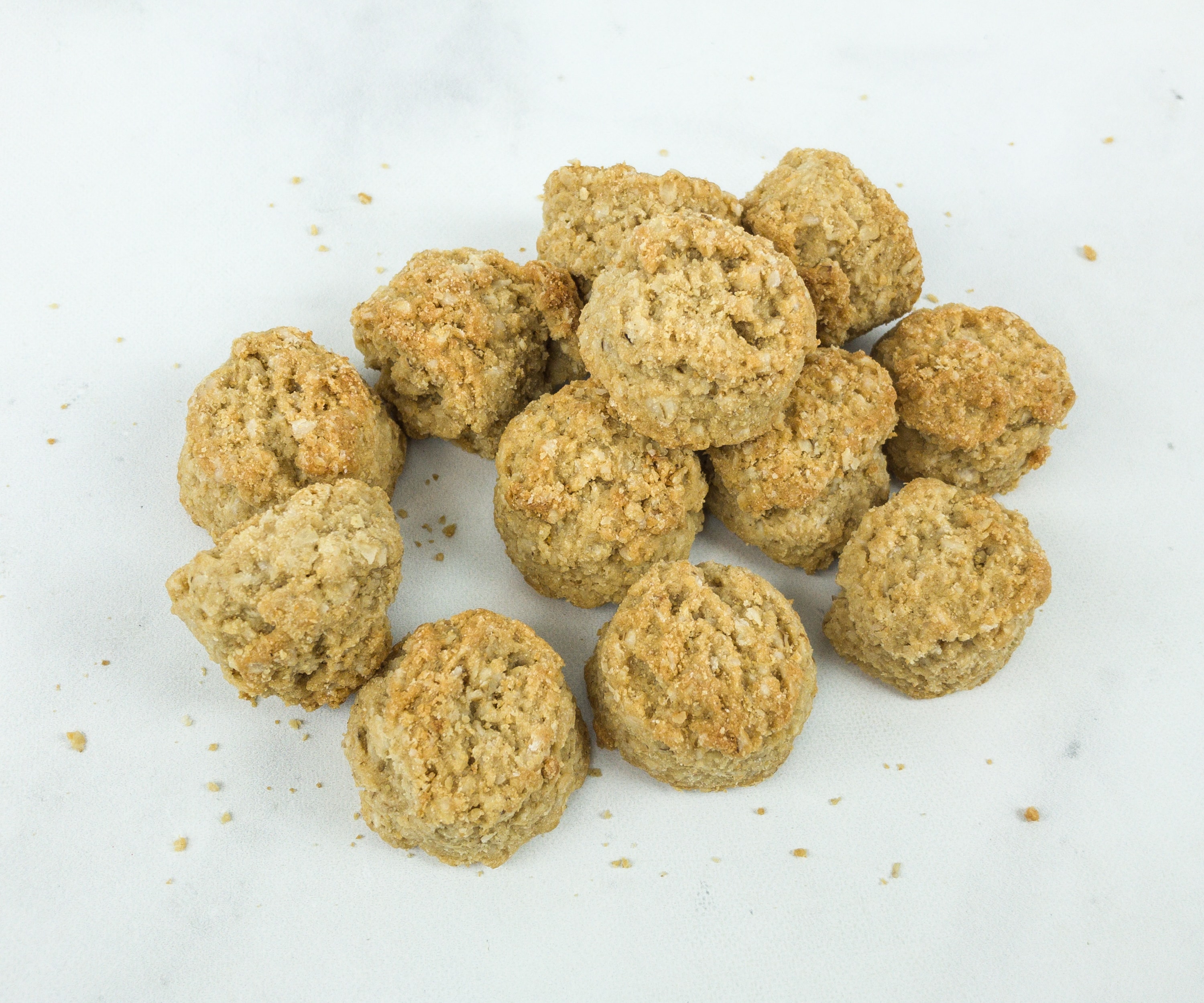 It's made from all-natural ingredients like rolled oats, honey, whey, vanilla, rice flour, and cane molasses.
It's vegan, high in antioxidants, and fiber-rich. Each piece can be easily broken down into smaller pieces appropriate for the size of your dog.
Dean looks so cute with his new bandana and a pair of squeaky plush toys!
Dapper Dog Box just made my pup's holidays fun with its selection of fun toys and delicious treats. As always, the bandana has a cute design and it fits Dean very well too. Overall, the box was splendid! It's a great subscription if you want new toys and treats for your dog every month!
Did you love this month's box as much as we did?