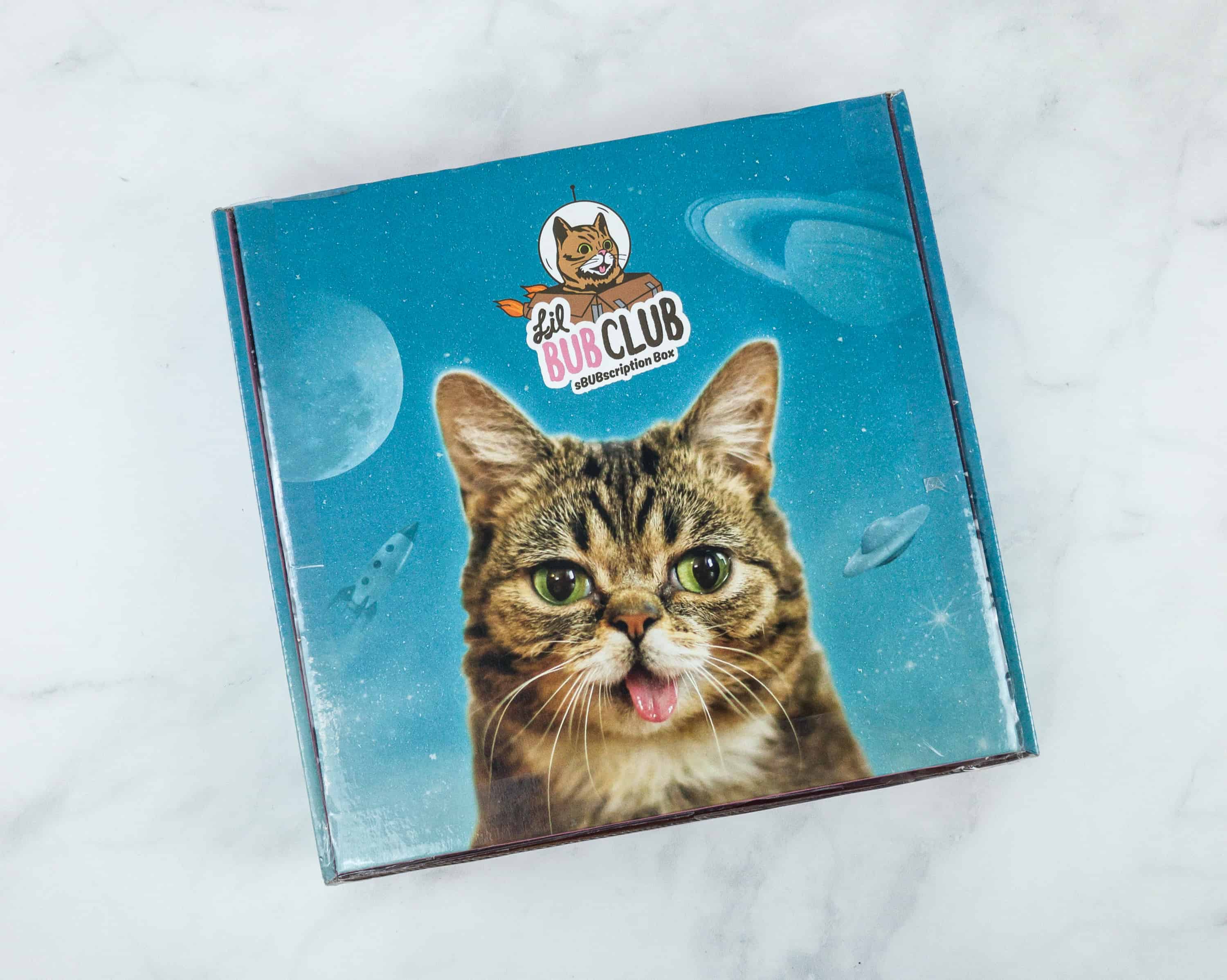 The BUB SUB CLUB BOX is a quarterly box subscription that delivers a variety of exclusive and high-quality BUB-themed items including socks, magnets, stationery, art, jewelry and more. This subscription is available in 4 different boxes: Lil Box, Earth Box, Solar Box, and Galactic Box.
In case you didn't know, Lil Bub is a famous tiny cat! So cute!
Lil BUB is one of the most amazing cats on the planet. She is a published author, talk show host, movie star, Billboard Topping artist, and has helped raise over $600,000 for animals in need. The BUB CLUB is an opportunity for you to help BUB raise an unprecedented amount of money for homeless pets while treating yourself to exclusive BUB items.
DEAL: Use coupon code HELLO for 15% off your first month's box or annual subscription to  the first three tiers (Lil BOX, Earth BOX, Solar BOX).
This is a review of the Galactic Box!
The box itself is cute!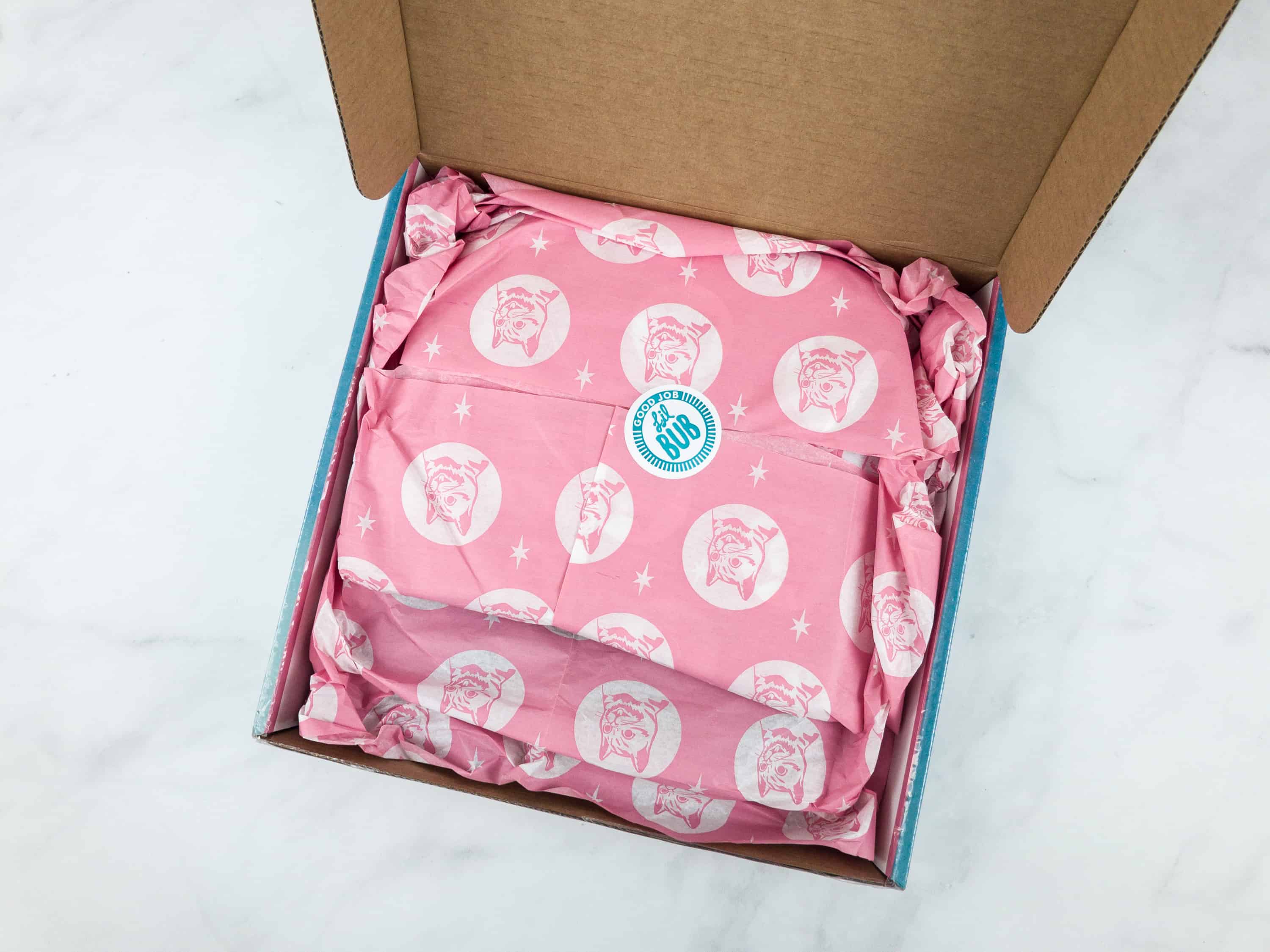 All the items are covered by a printed pink paper sealed with a Lil Bub Club logo sticker.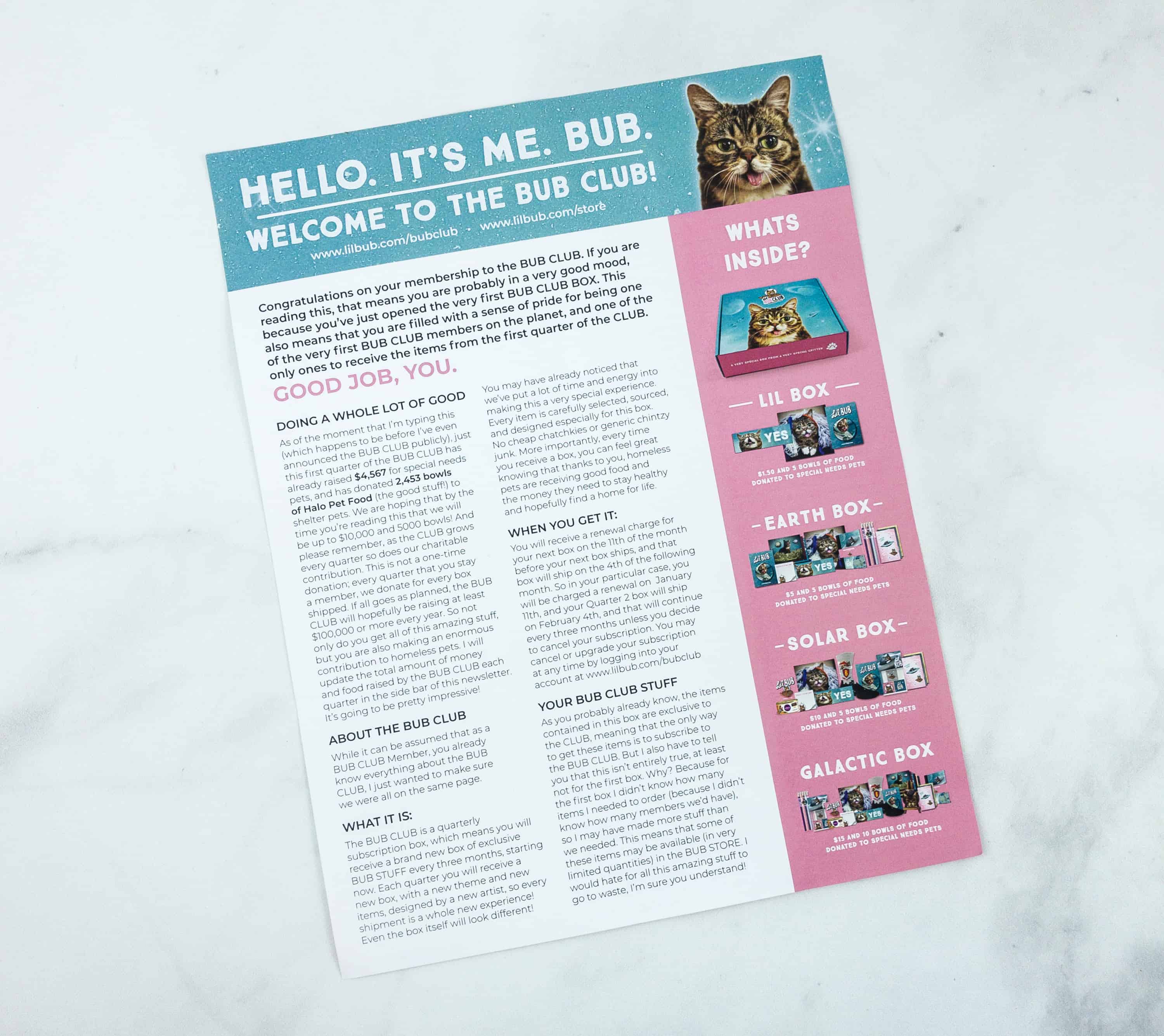 Every Lil Bub Club includes an info sheet containing details about the subscription. It details exactly how many bowls of food your subscription contributes, and everything that the Bub Sub Club is all about – helping homeless pets!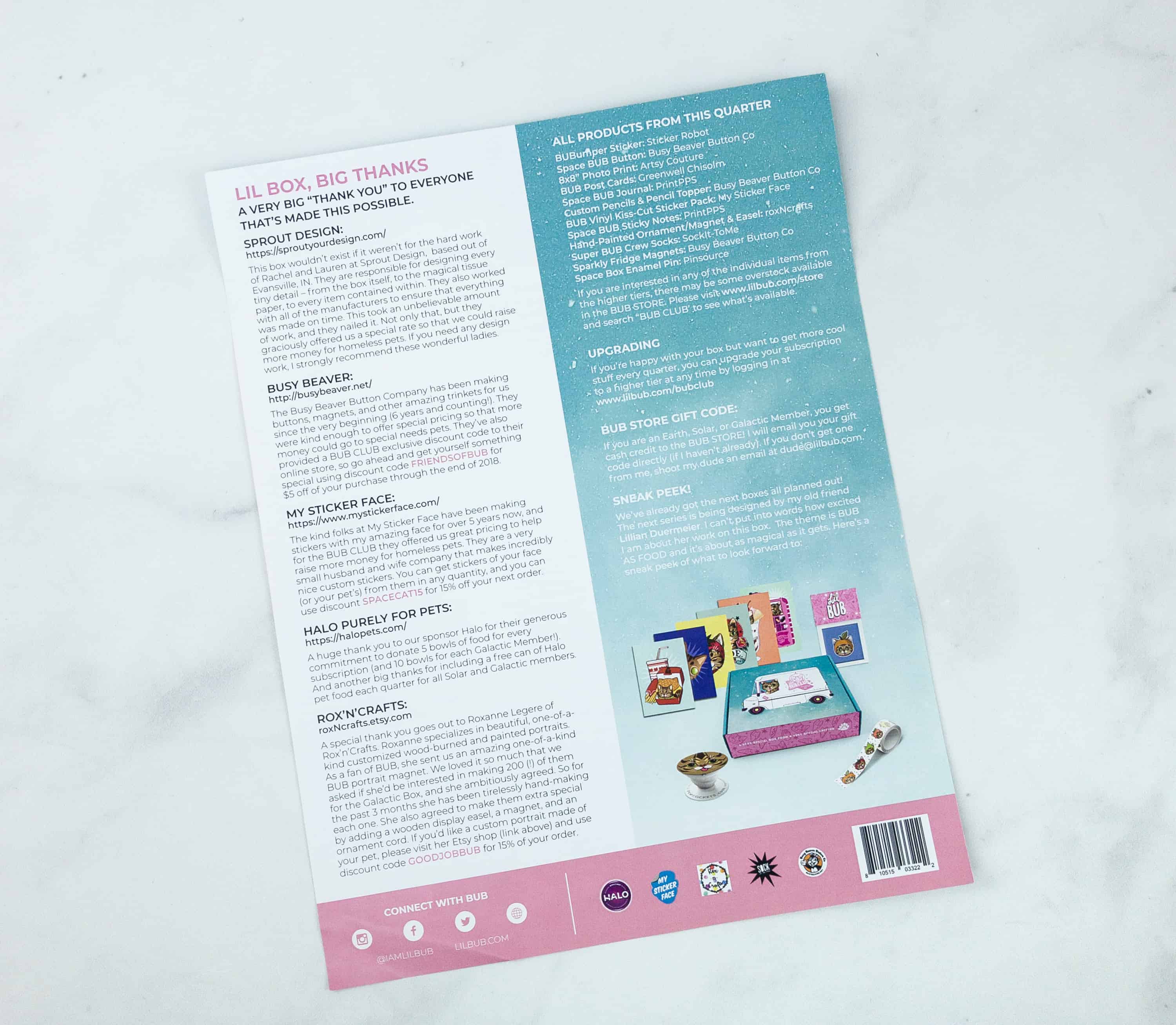 The back of the sheet also indicates all the items inside the box. If you didn't sign up for the Galactic Box, you can switch your subscription from your account!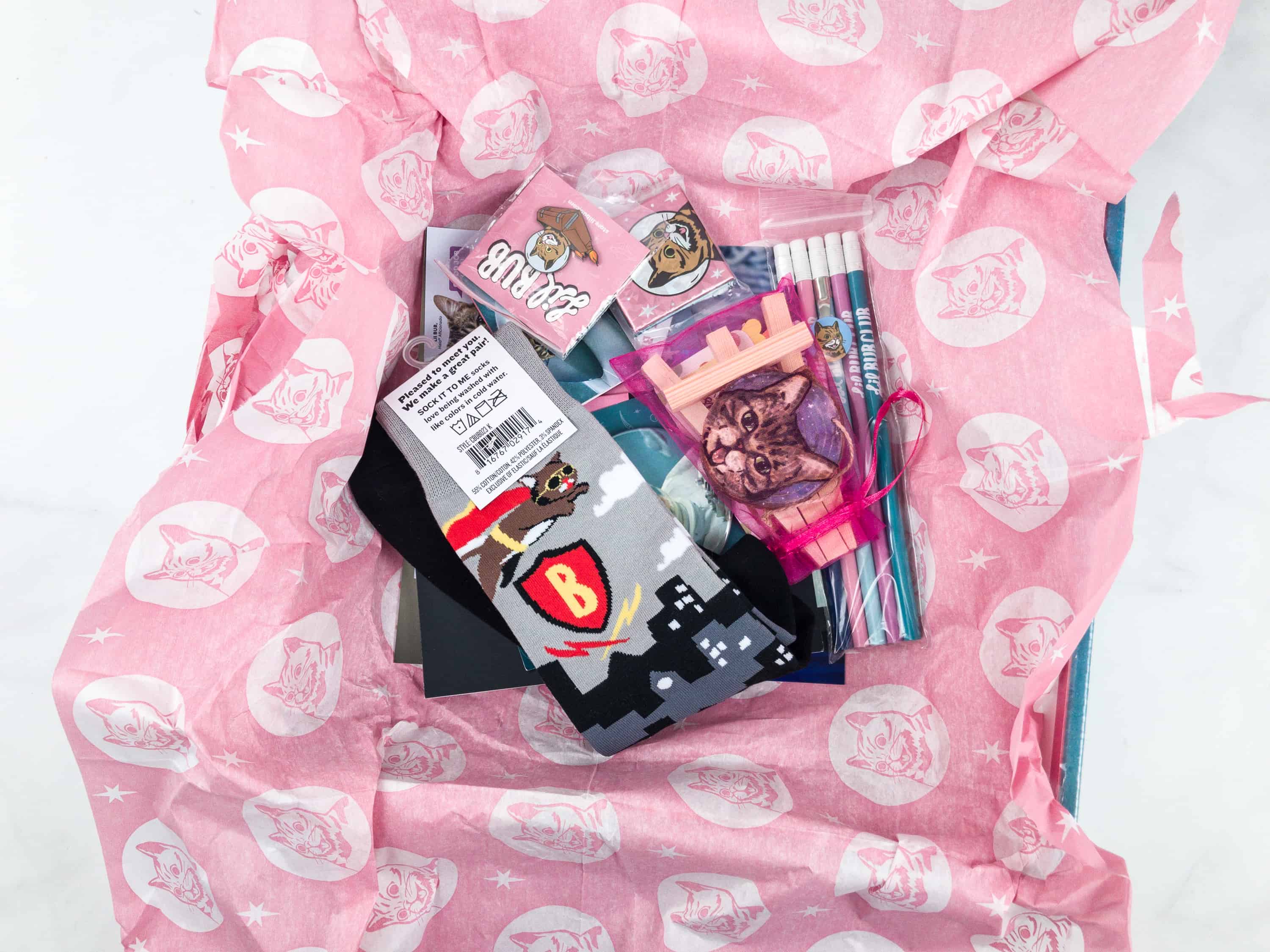 This tissue paper is everything.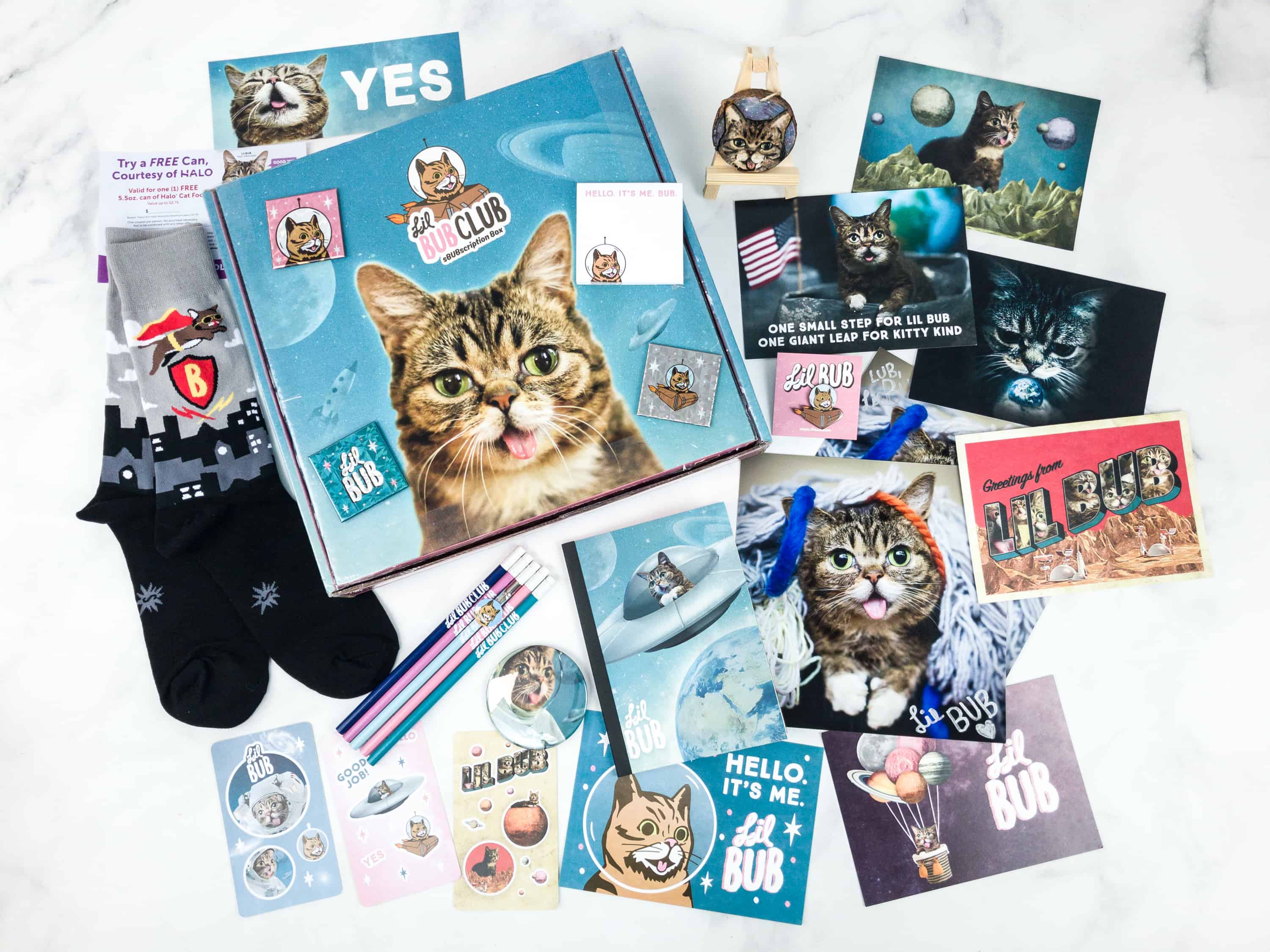 Everything in the Galactic box!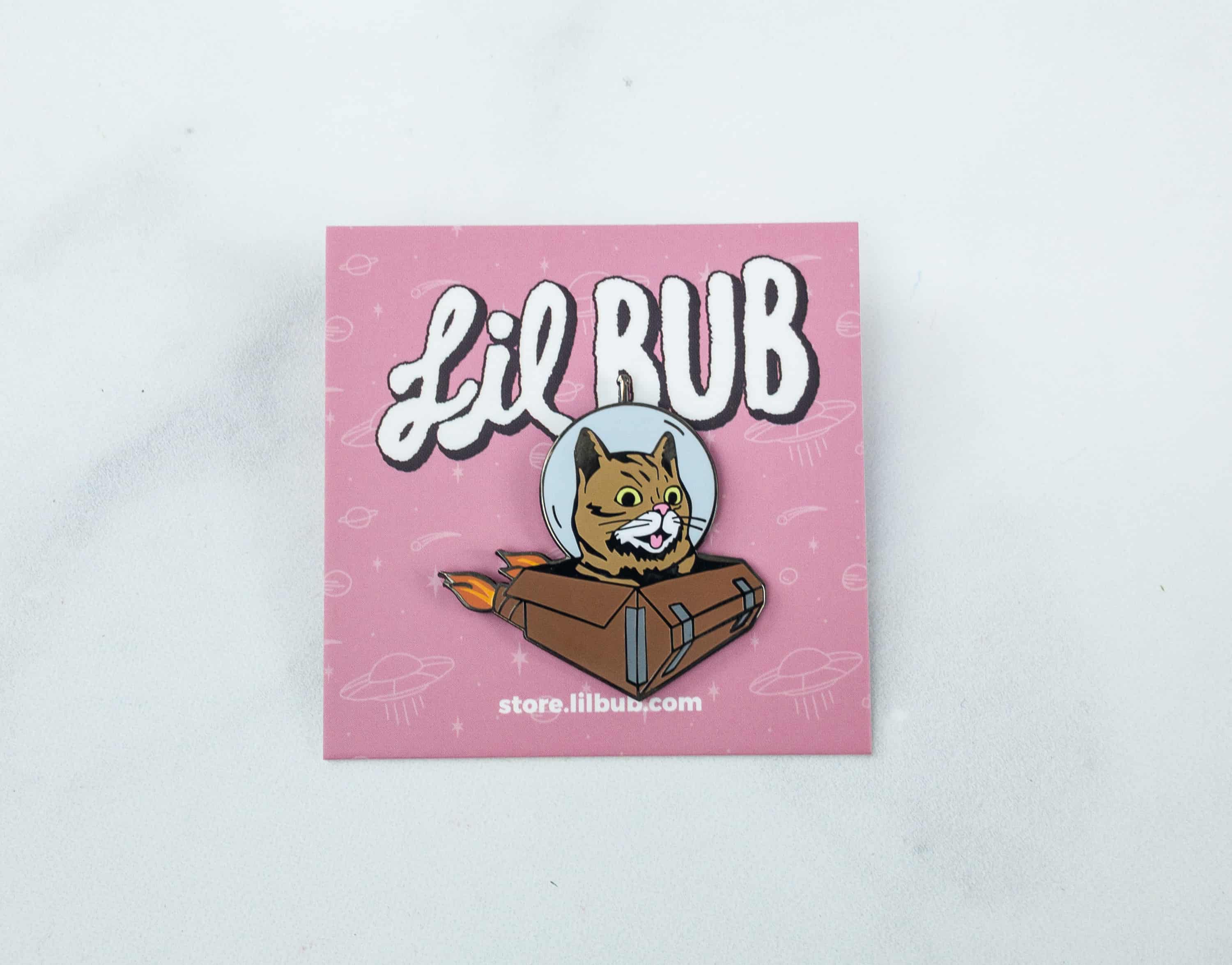 Lil Bub Enamel Pin by Pinsource. This quarter's featured pin is a space box spaceship with Lil Bub in it!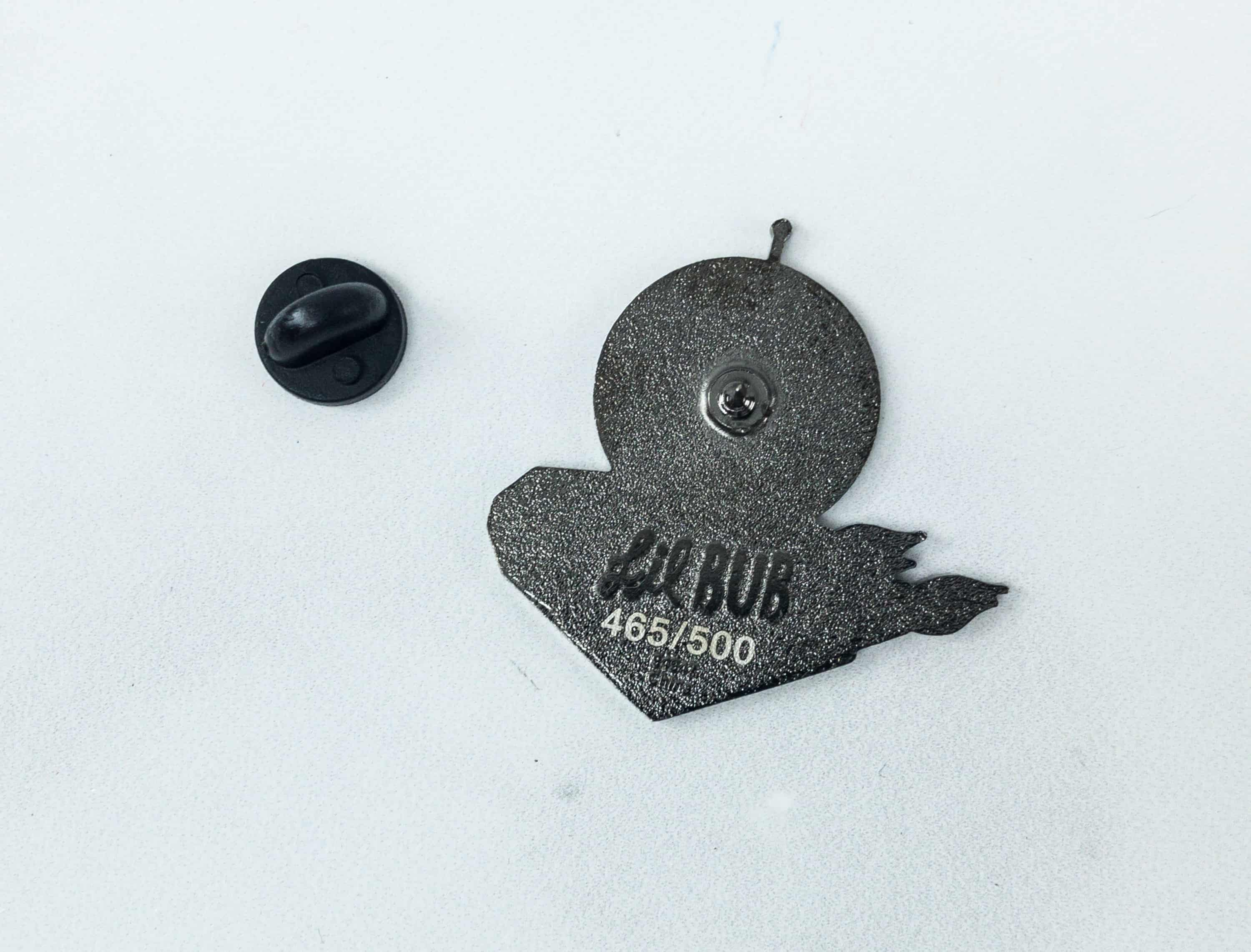 It's a limited edition pin with only 500 pieces made!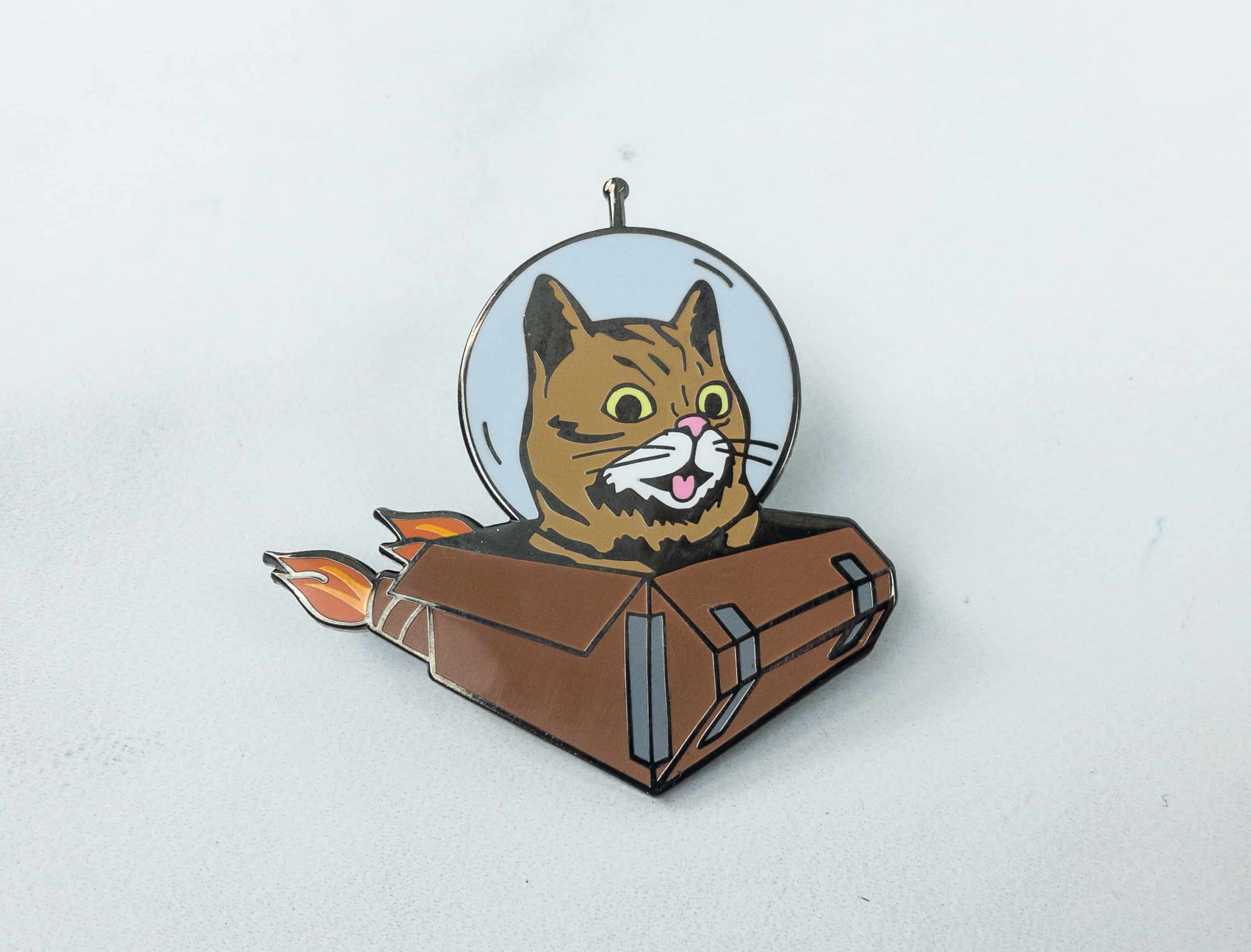 This pin is only 1.5 inches long, making it a perfect accessory to put on your shirt.
Space BUB Button by Busy Beaver Button Co. This button pin features Lil Bub in her astronaut costume.
It's so lovely. Another great accessory pin to put on my bag! Love her!
Sticky Notepad by Print PPS. These Space BUB sticky notes are made by Print PPS, N. America's leading manufacturer of custom notepads.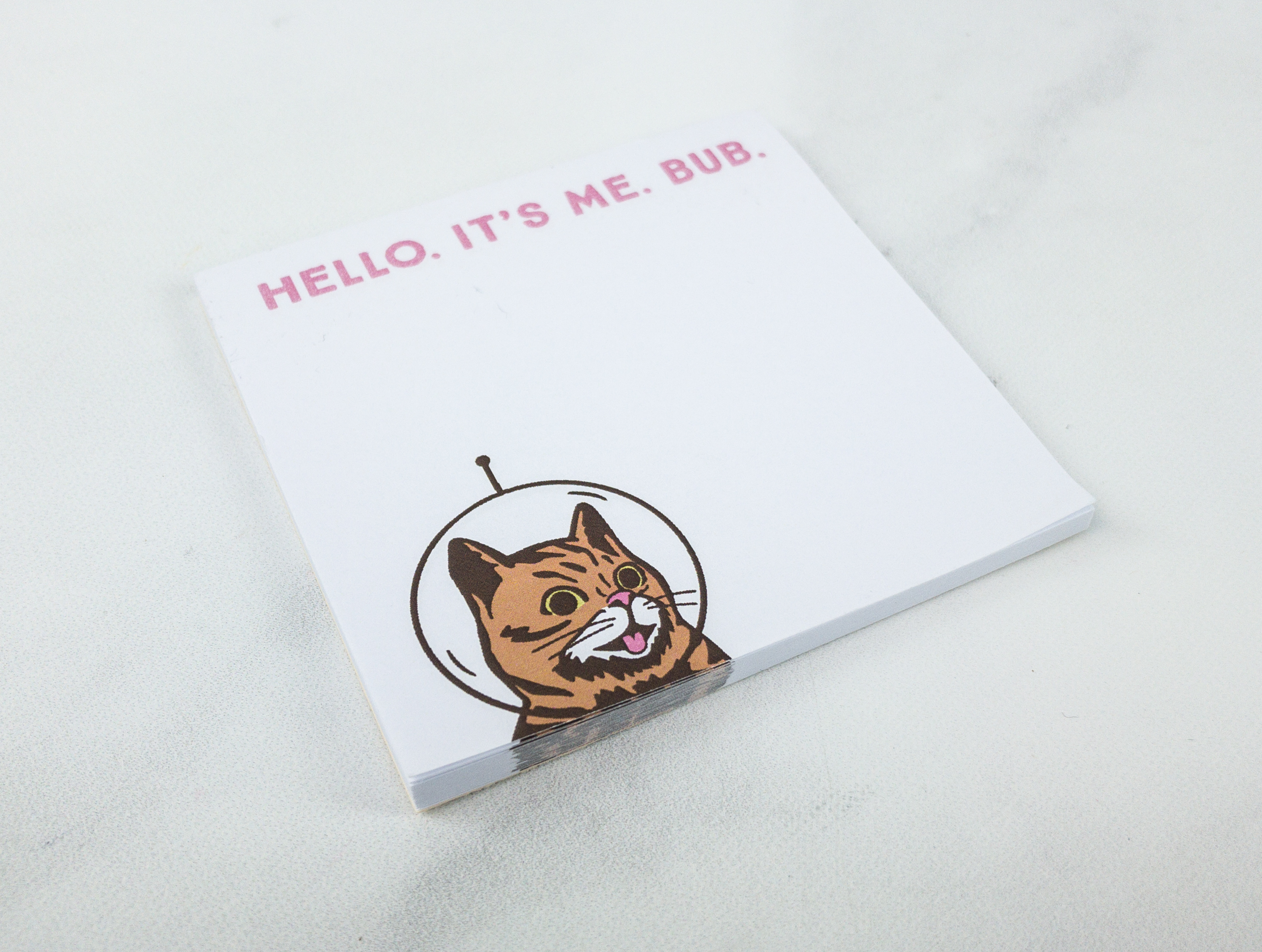 Each page features a picture of space Bub.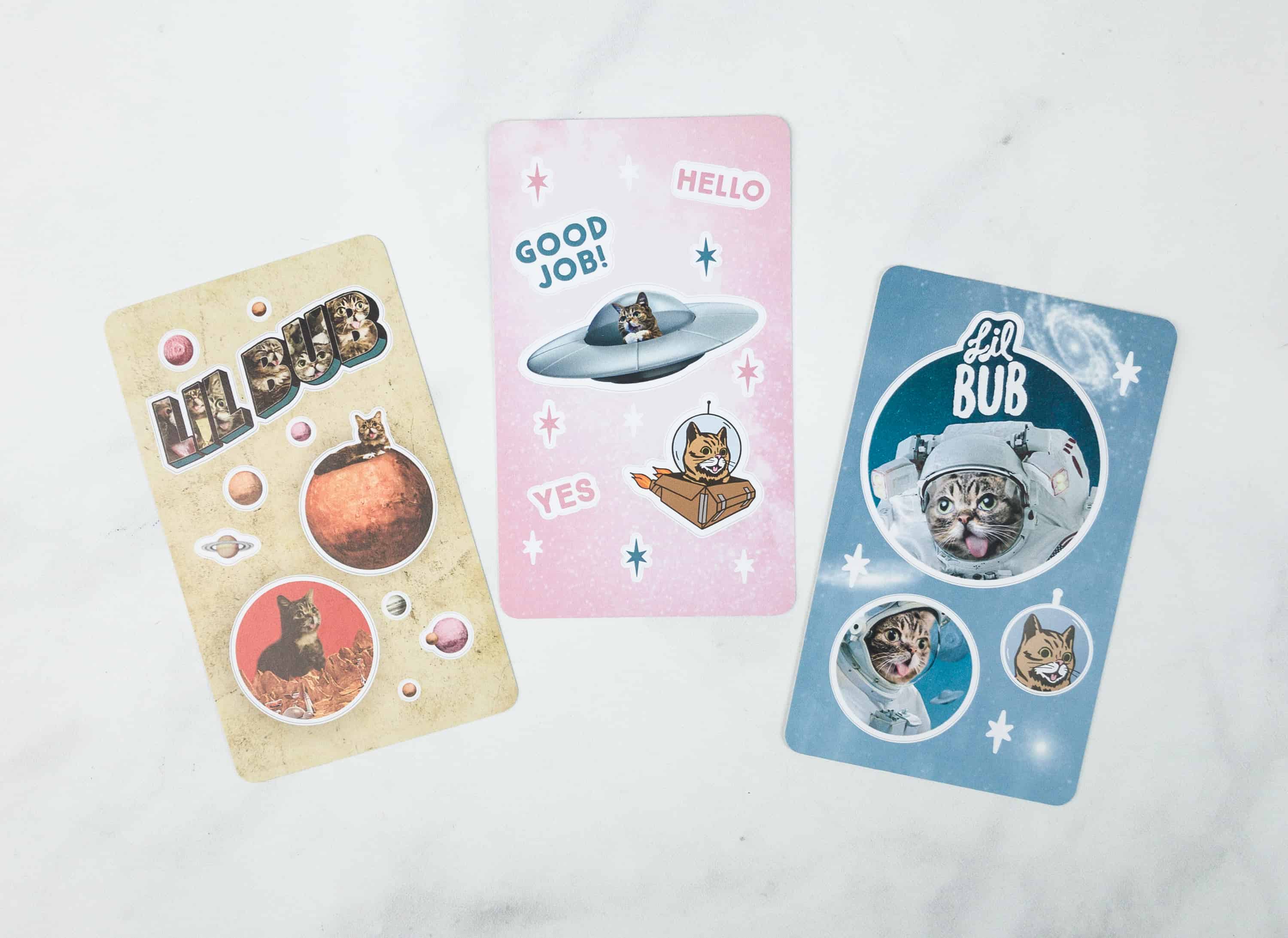 BUB Vinyl Kiss-Cut Sticker Pack by My Sticker Face. Aside from the pins and sticky note, we also got three sets of stickers: Lil Bub on a planet, Lil Bub in a spaceship, and Lil Bub in an astronaut costume. Space Bub truly is intergalactic!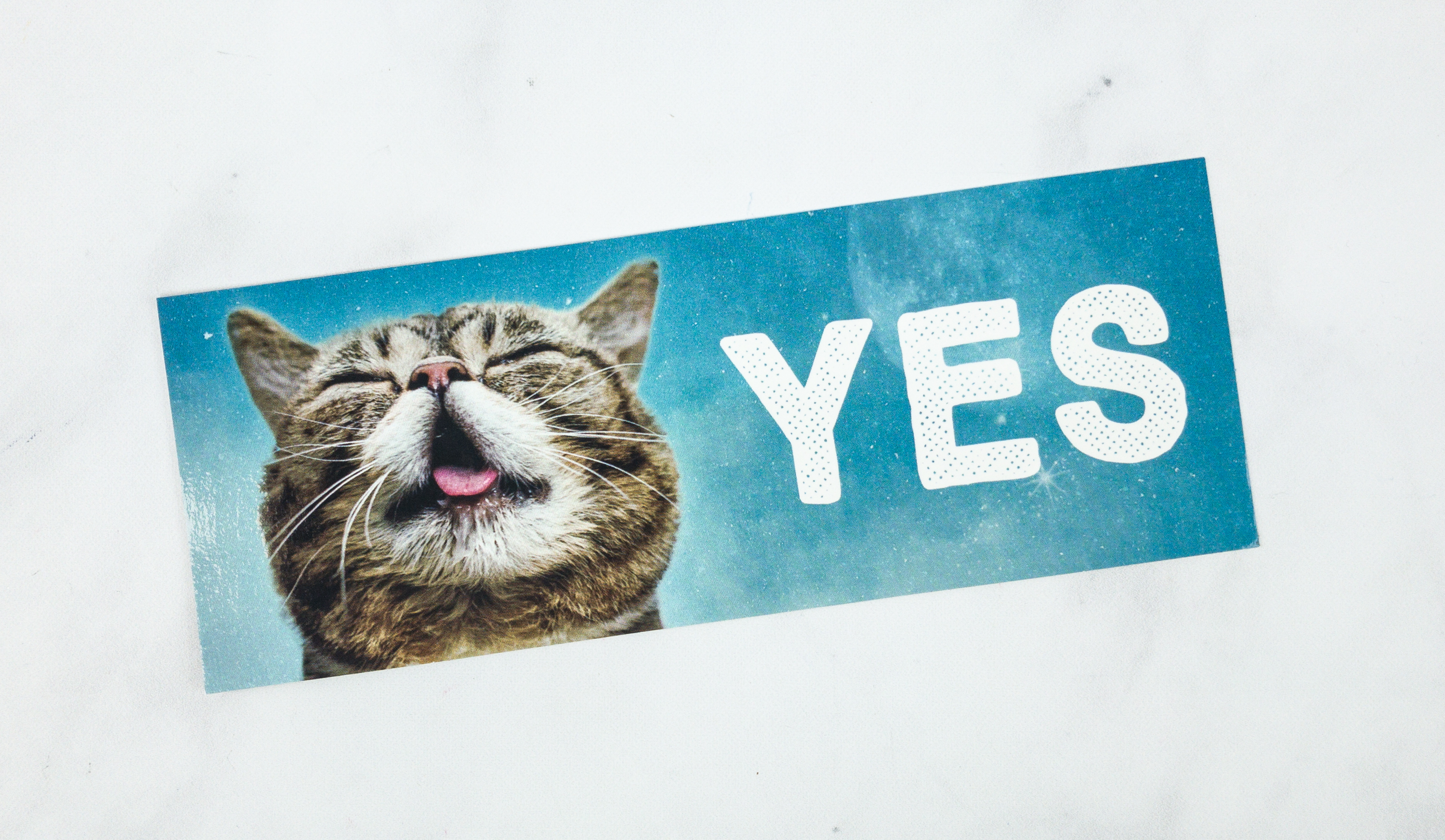 BuBumper Sticker by Sticker Robot. The yawning cat on this bumper sticker is too cute for words. What an awesome way to spread the Bub love!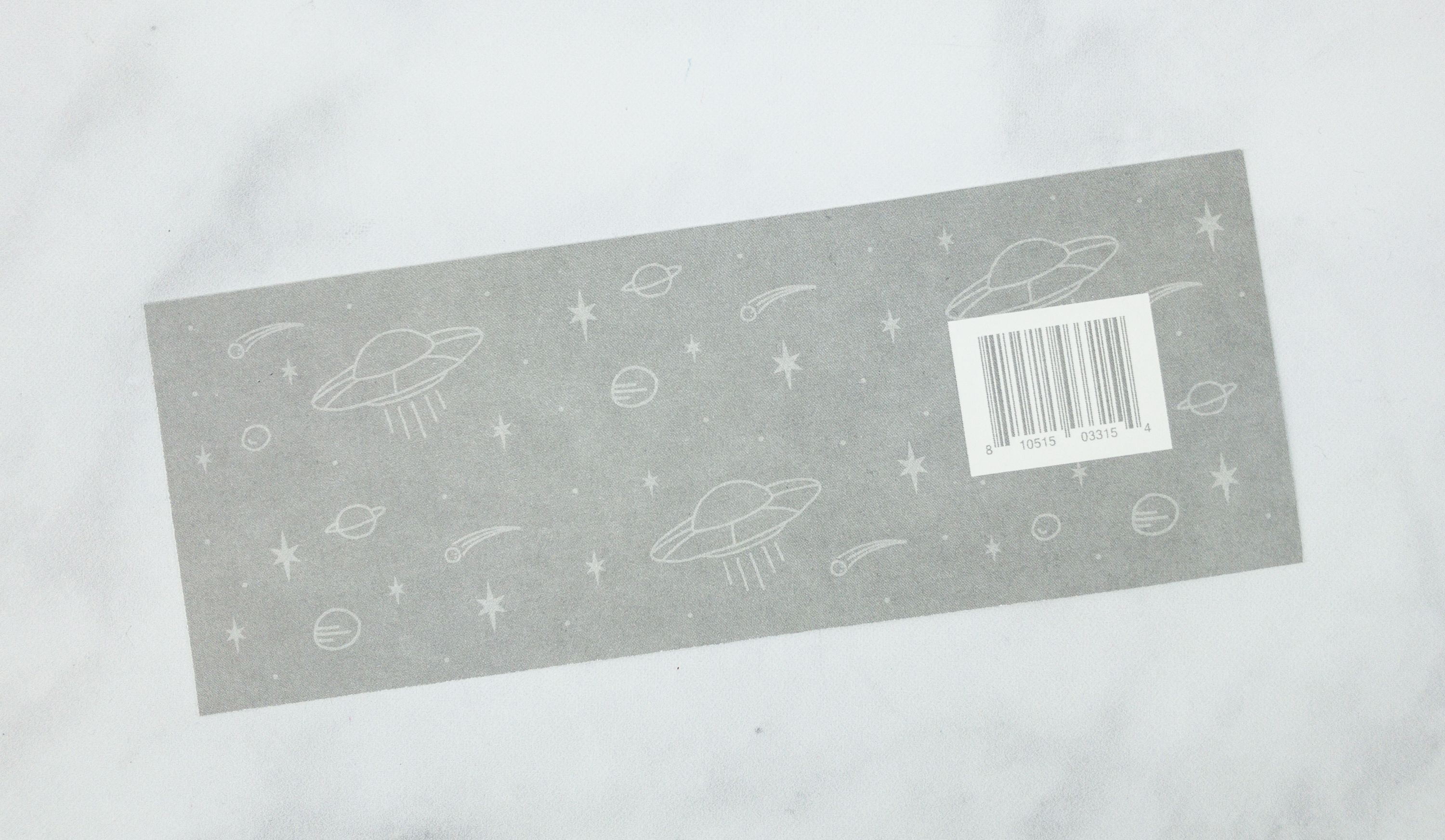 The back of the sticker features a doodle of planets, comets, and stars.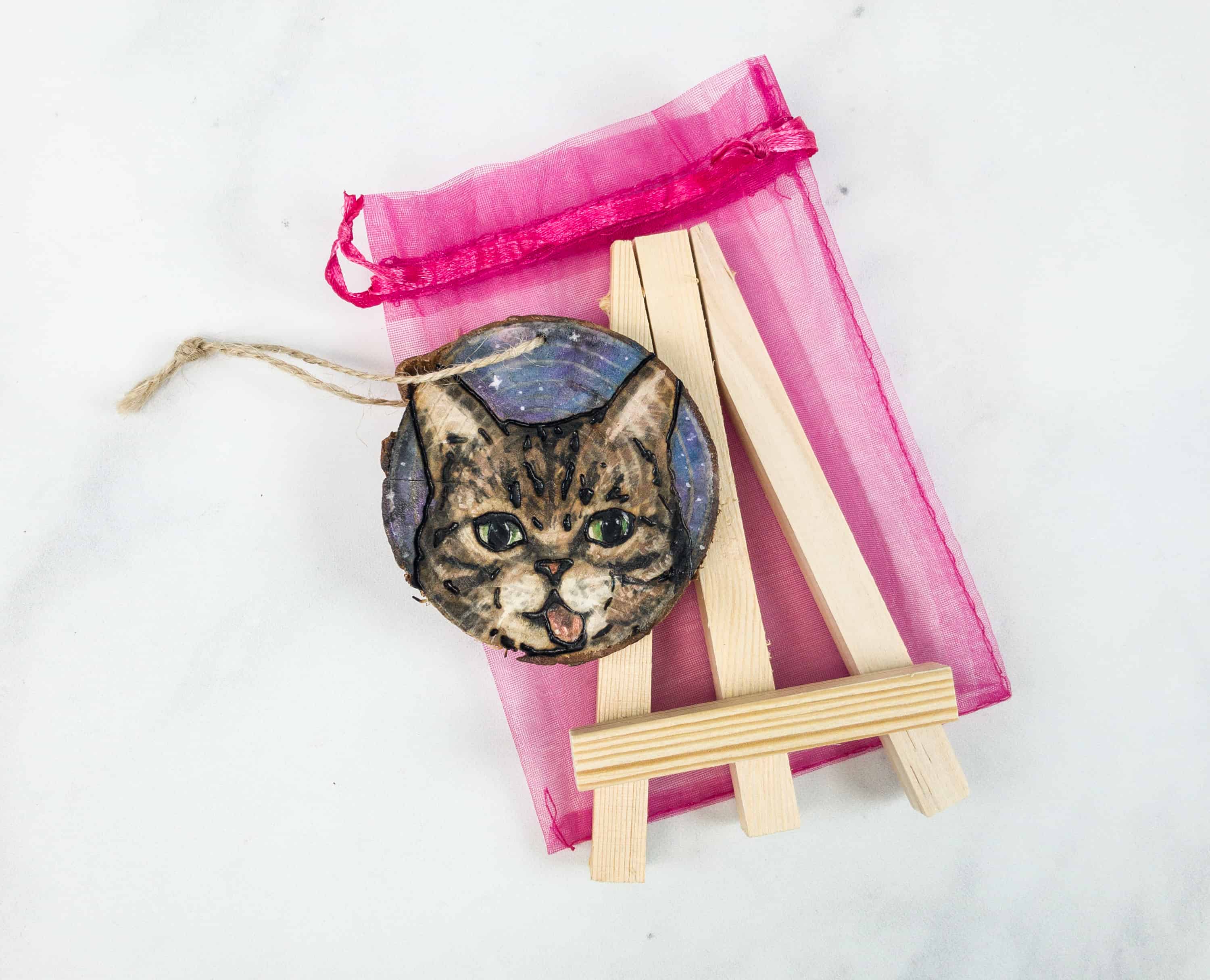 Handpainted Ornament/Magnet + Easel by RoxNCrafts. The hand-painted ornament and wooden stand arrived with a pink organza bag.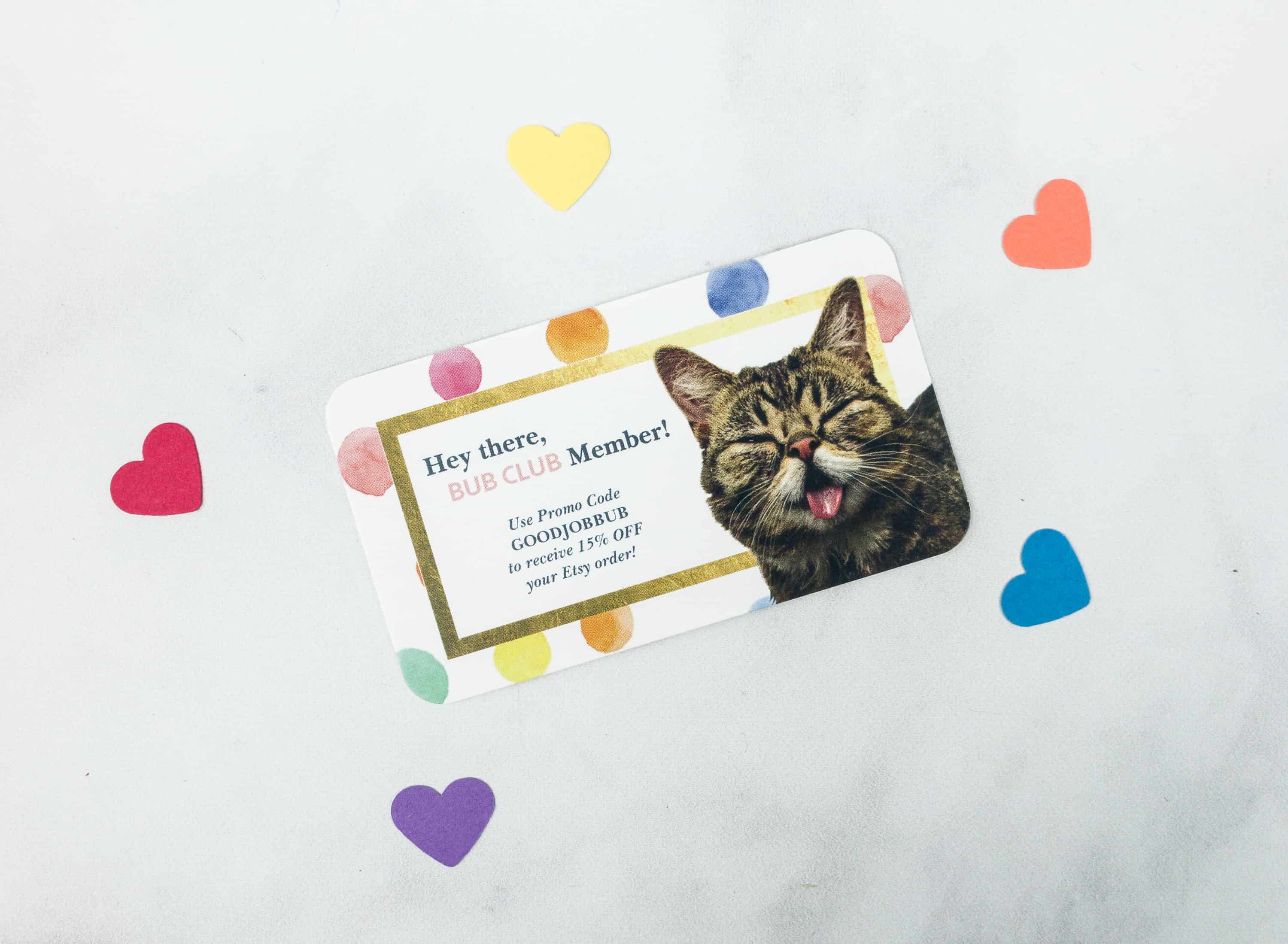 They also included a 15% off coupon code for your next Etsy order!
This accessory is made specifically for Bub Club members only. It's a handmade, wooden ornament featuring Lil Bub!
This ornament includes a cord, providing you an option to either hang it on the wall or as a keychain to your bag.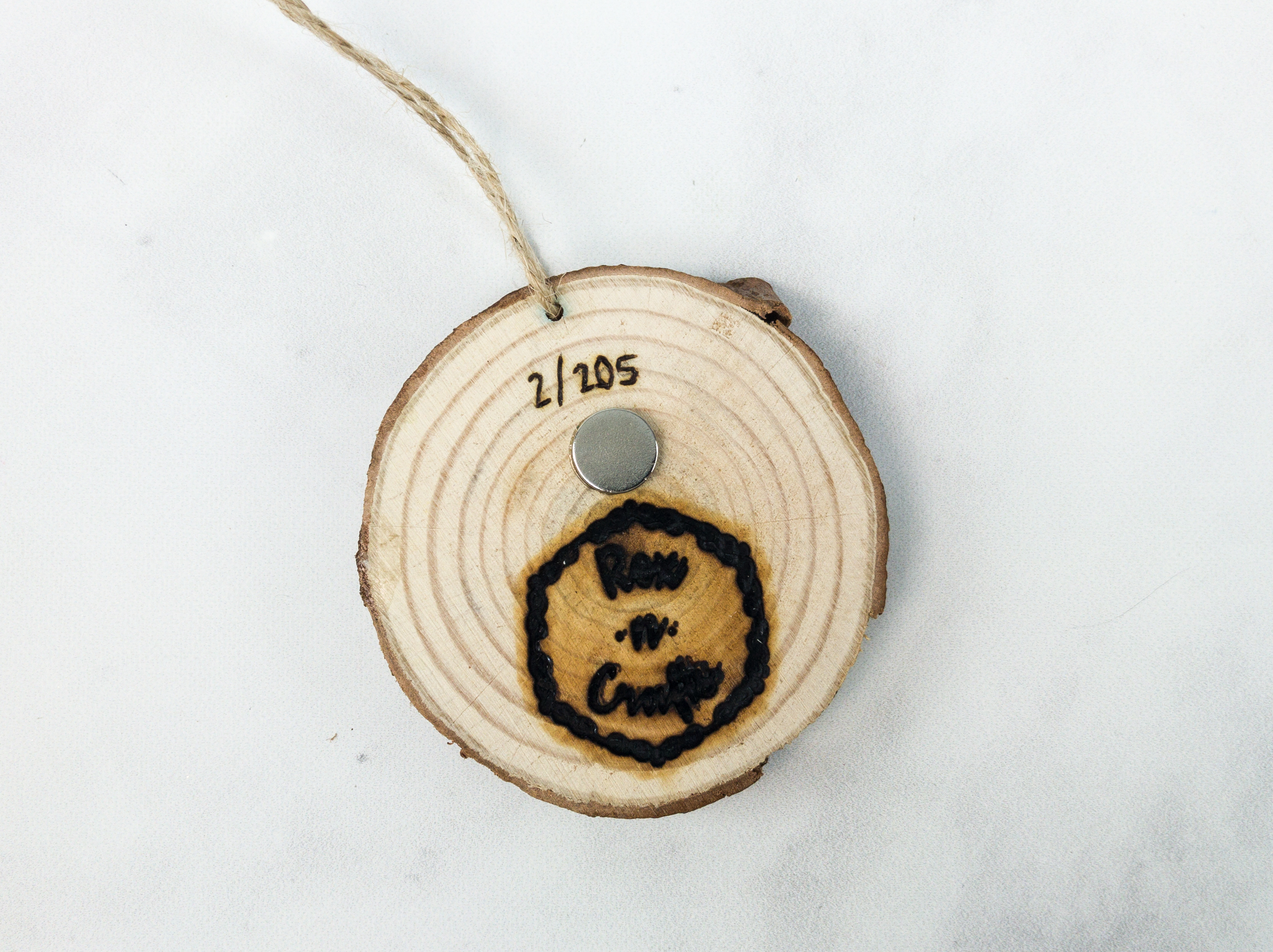 The back features a burnt mark of RoxNCrafts. It also comes with a built-in magnet and the number of ornaments created.
Here we used the ornament with the wooden stand. Its a great desk accessory for any workstation or study table. Anyone could use a Lil Bub smiling at them as they work!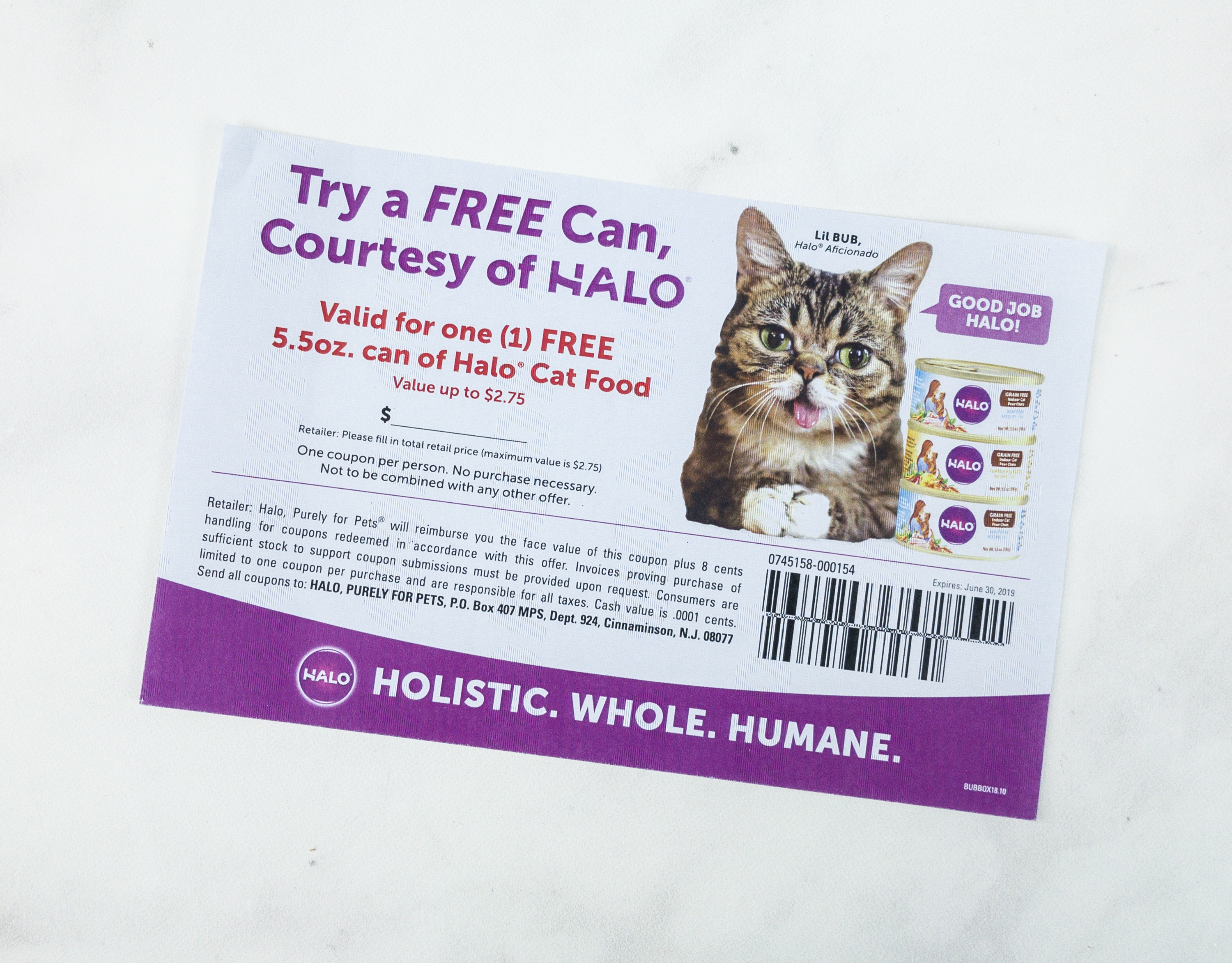 Another coupon is included and this time it's for a free can of Halo Cat Food!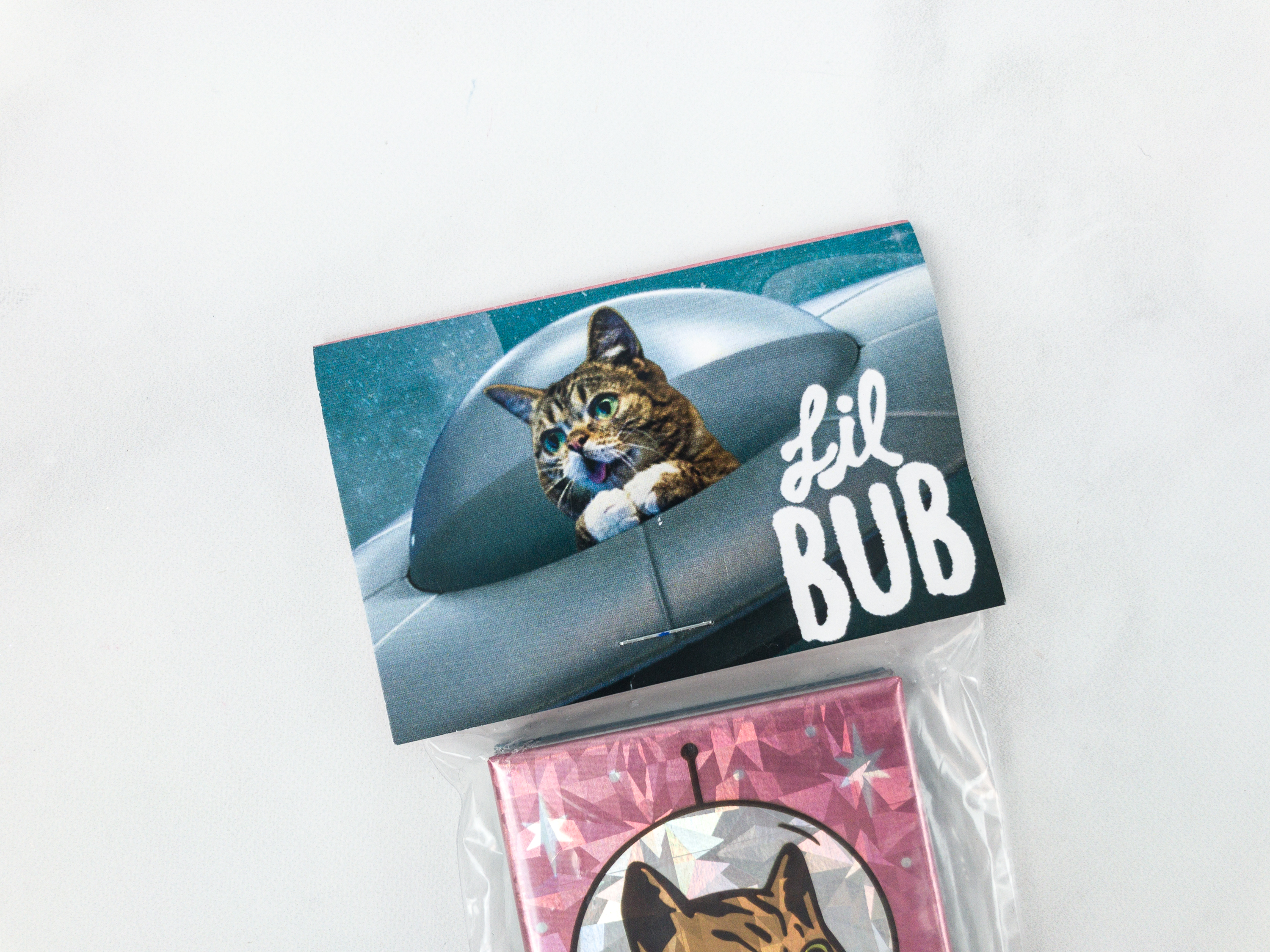 Sparkly Fridge Magnets by Busy Beaver Button Co.. These Lil Bub Cat Magnets are made by Busy Beaver Button Co., an American company that specializes in making buttons, magnets, and other amazing trinkets.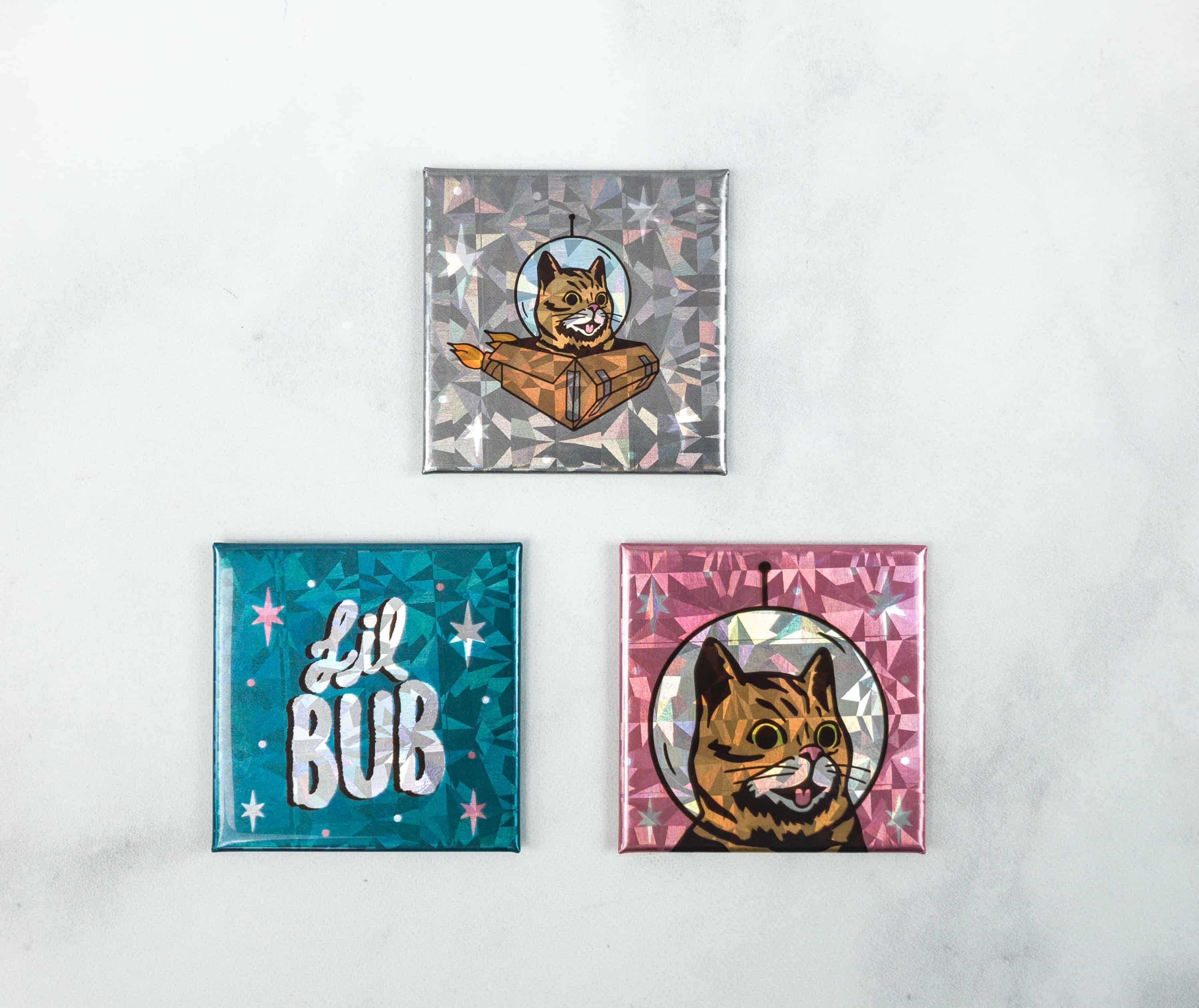 Inside the pack are three pieces of colorful and sparkling fridge magnets. They are holo-licious!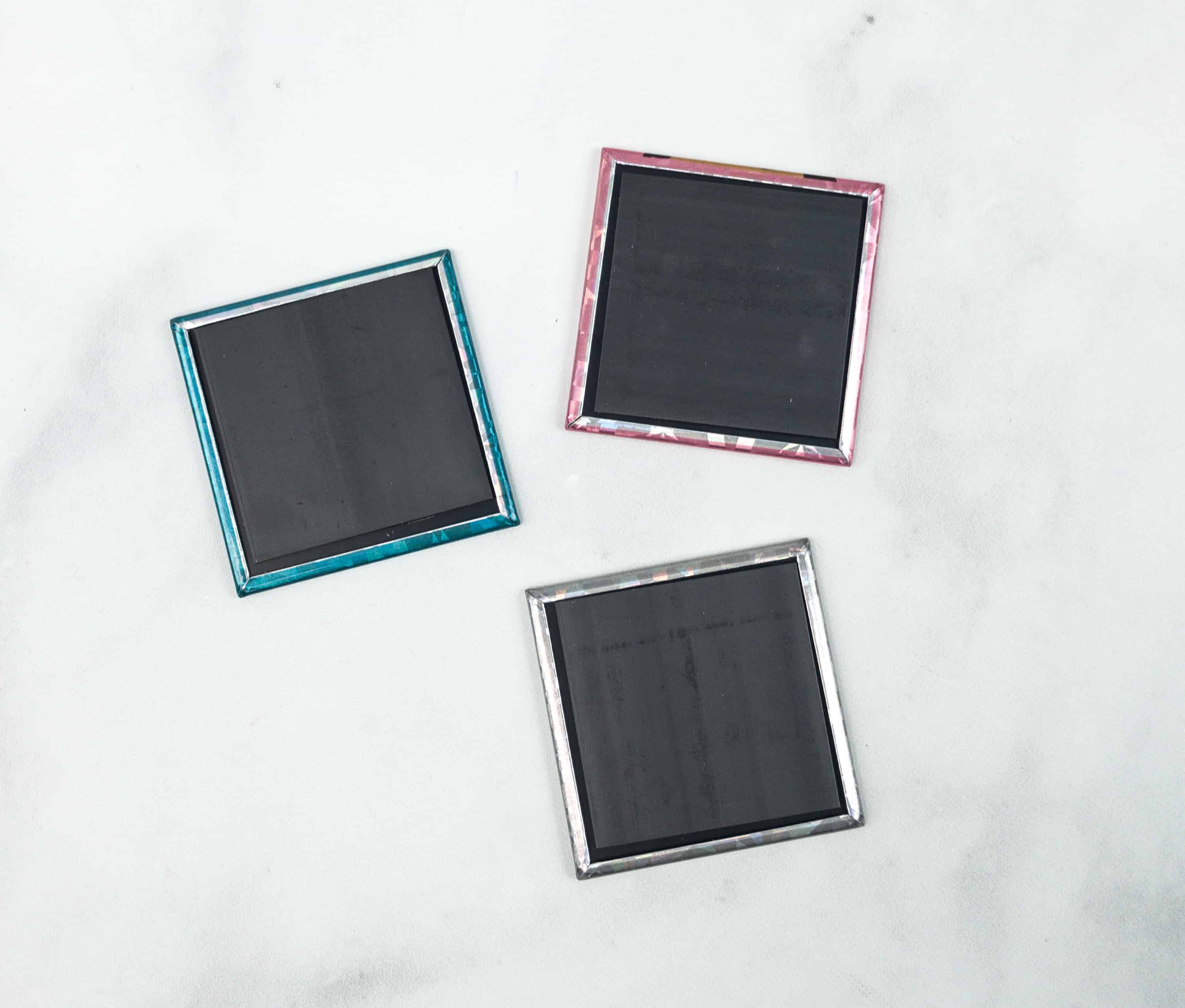 Each one features a huge magnet at the back, and a picture and name of Lil Bub in front. Awesome!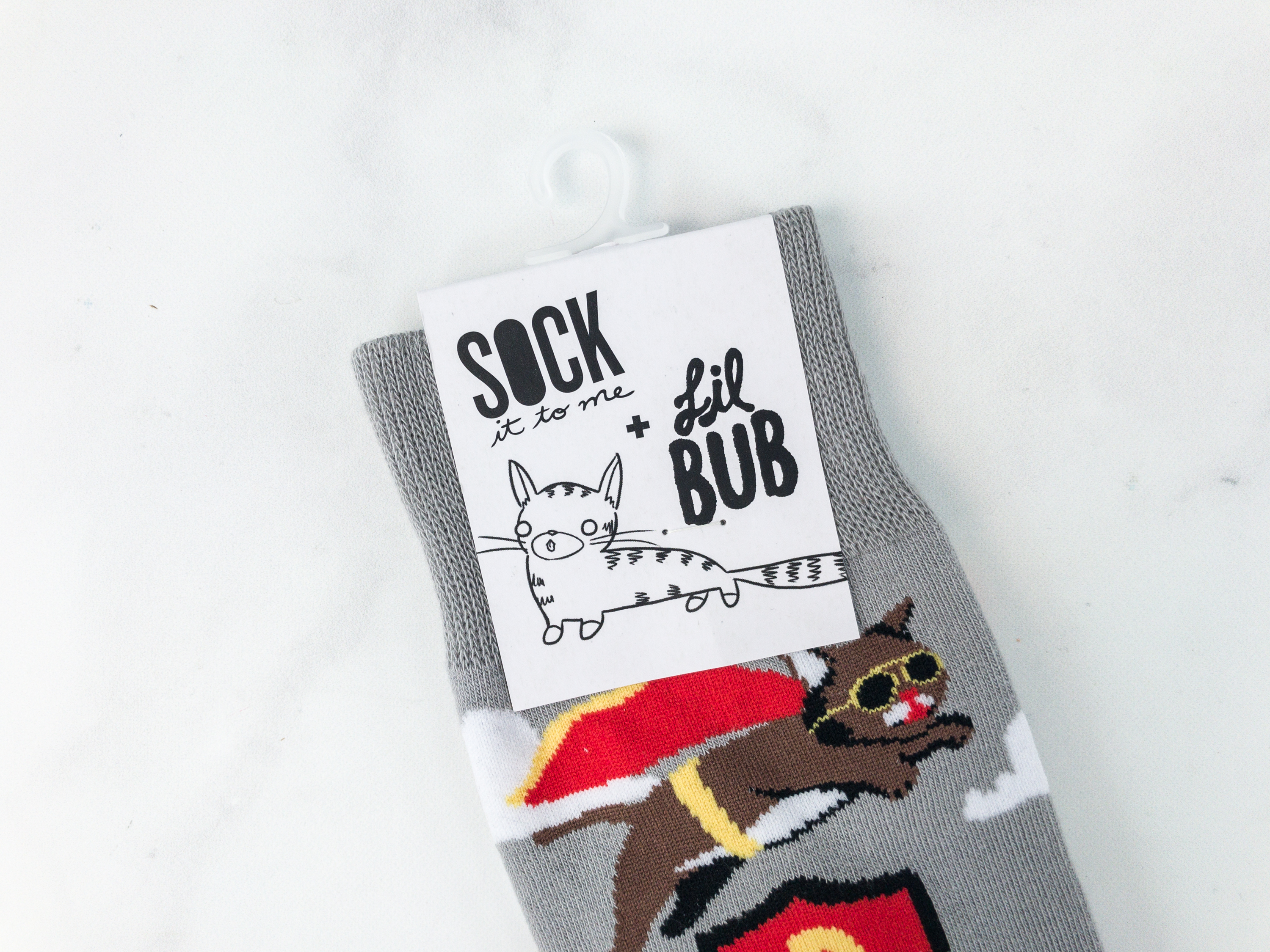 Super Bub Crew Socks by Sock it to me. Next is a pair of socks is made from cotton, polyester, spandex, and elastic.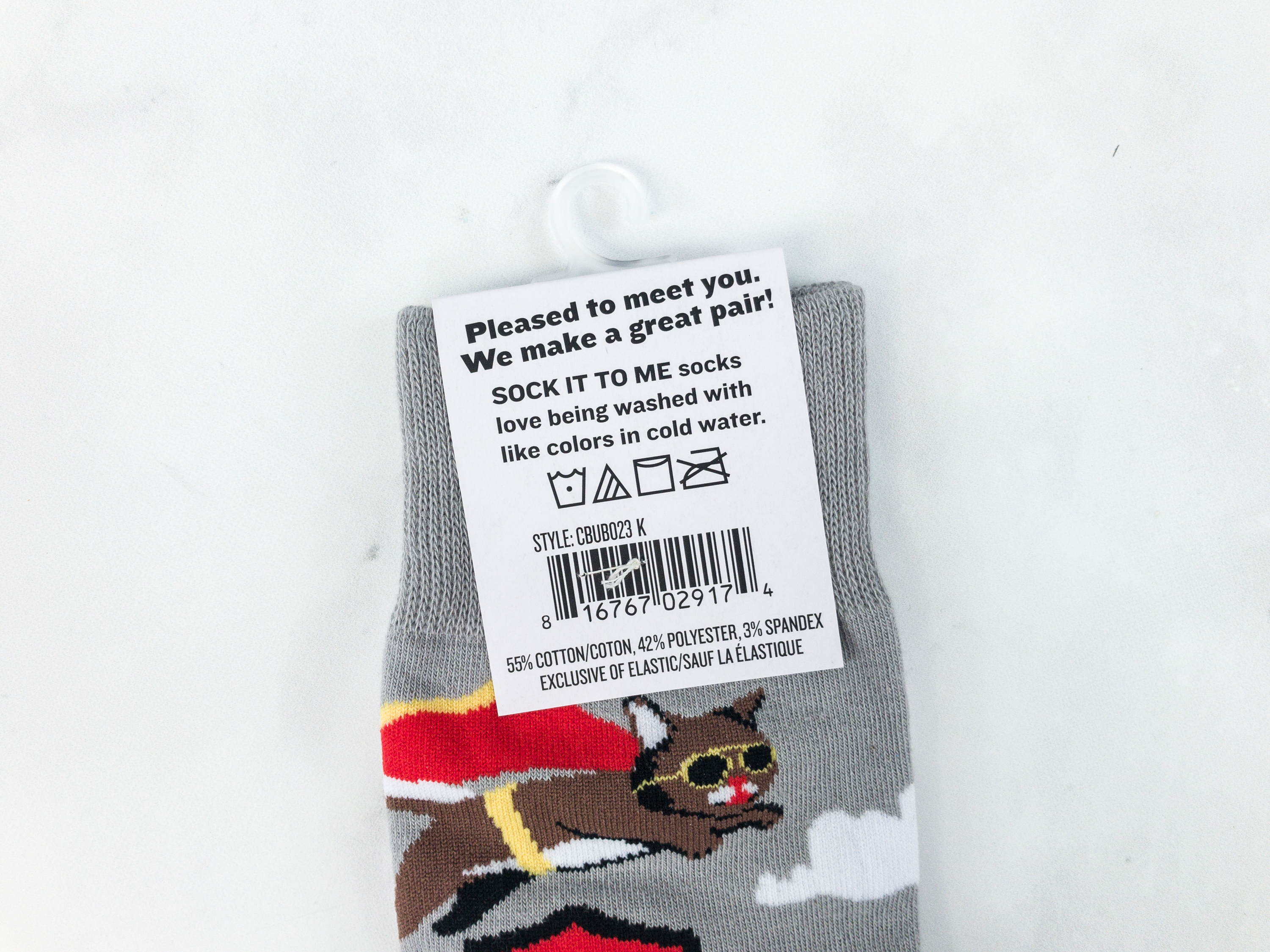 It's a grey crew cut socks with a unique cat design.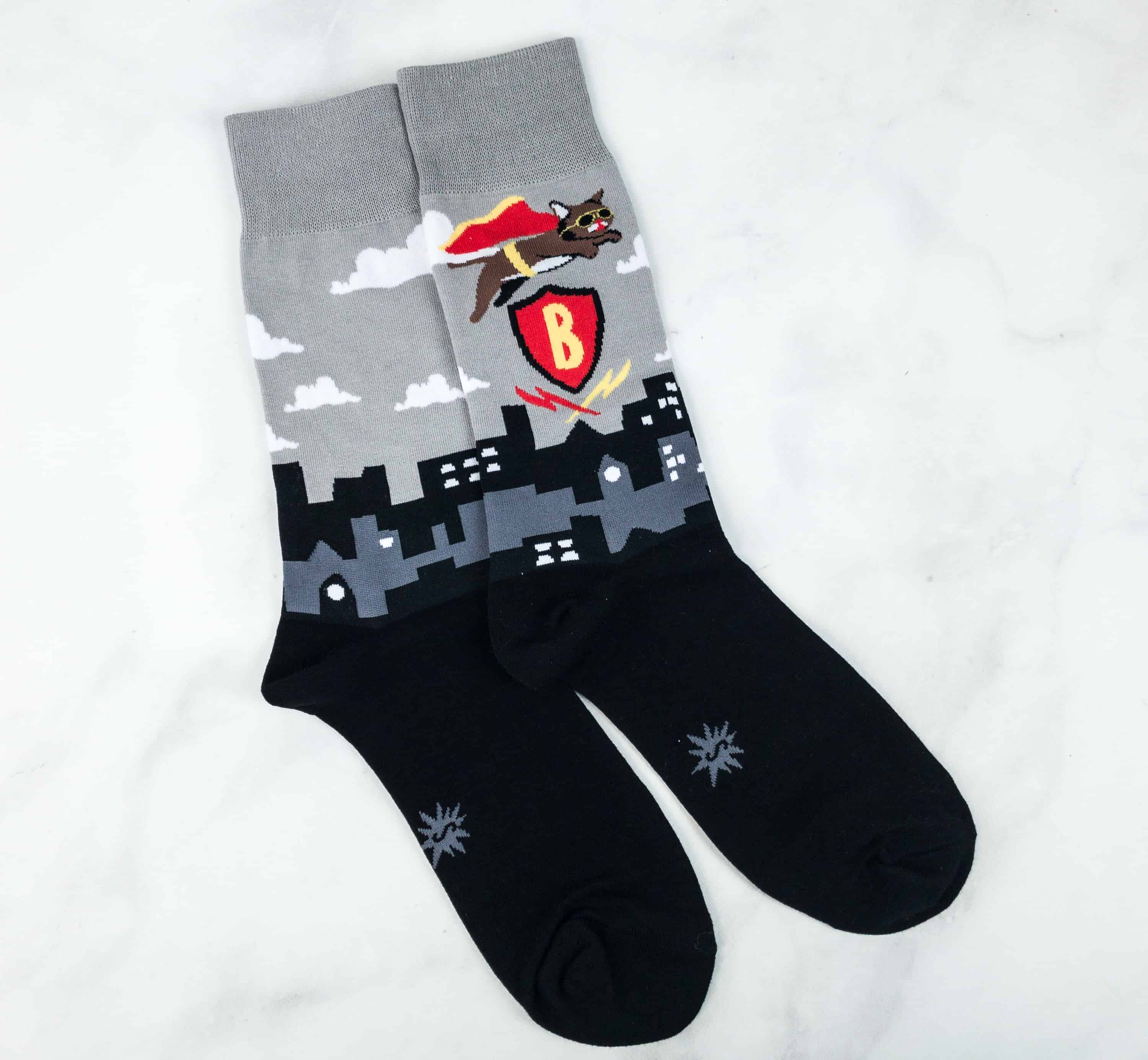 You can form a pretty good scenery when you put the socks together. It's Super Bub, to the rescue!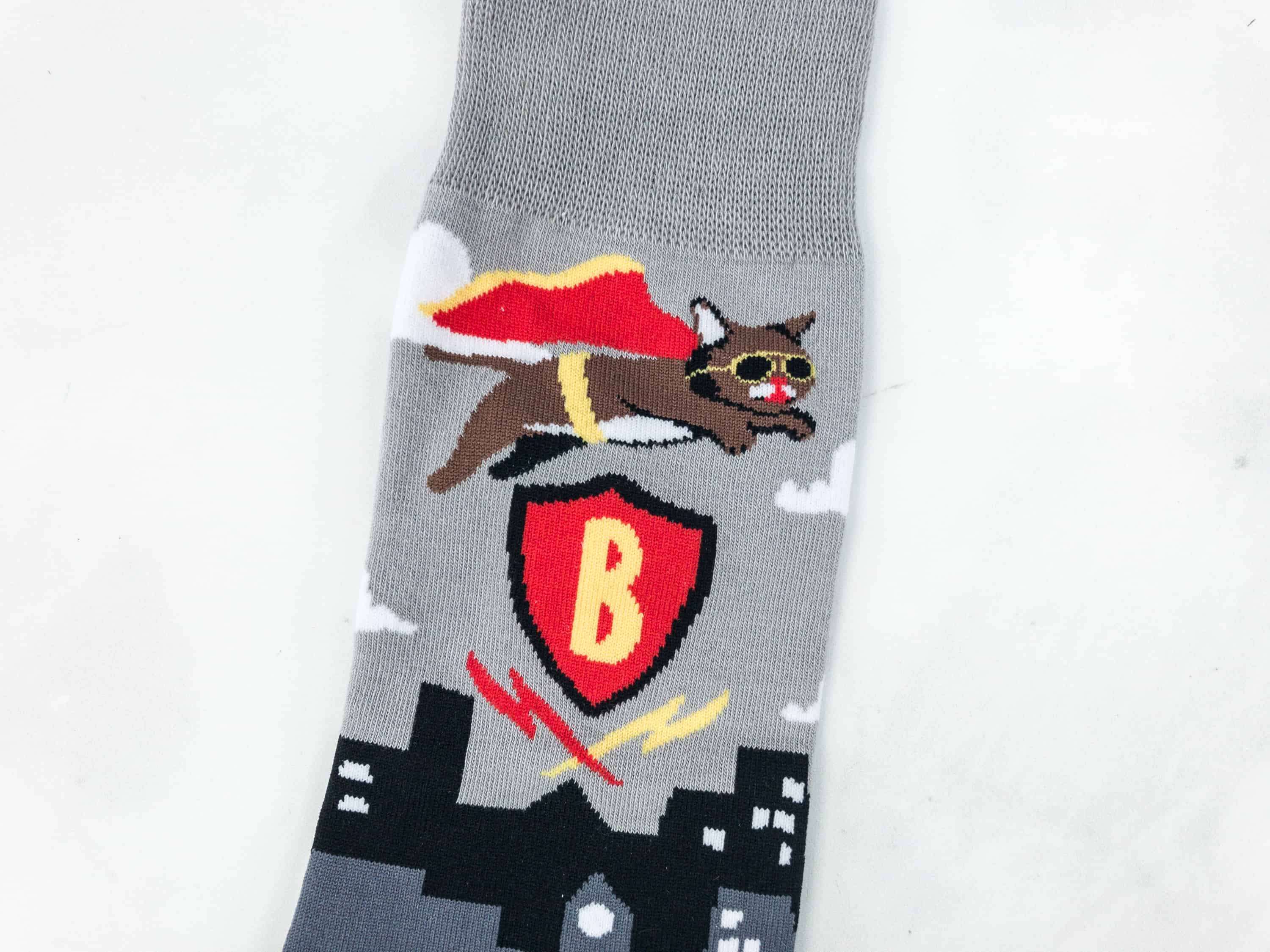 Look, there's a flying cat! These socks are soft and comfy to wear!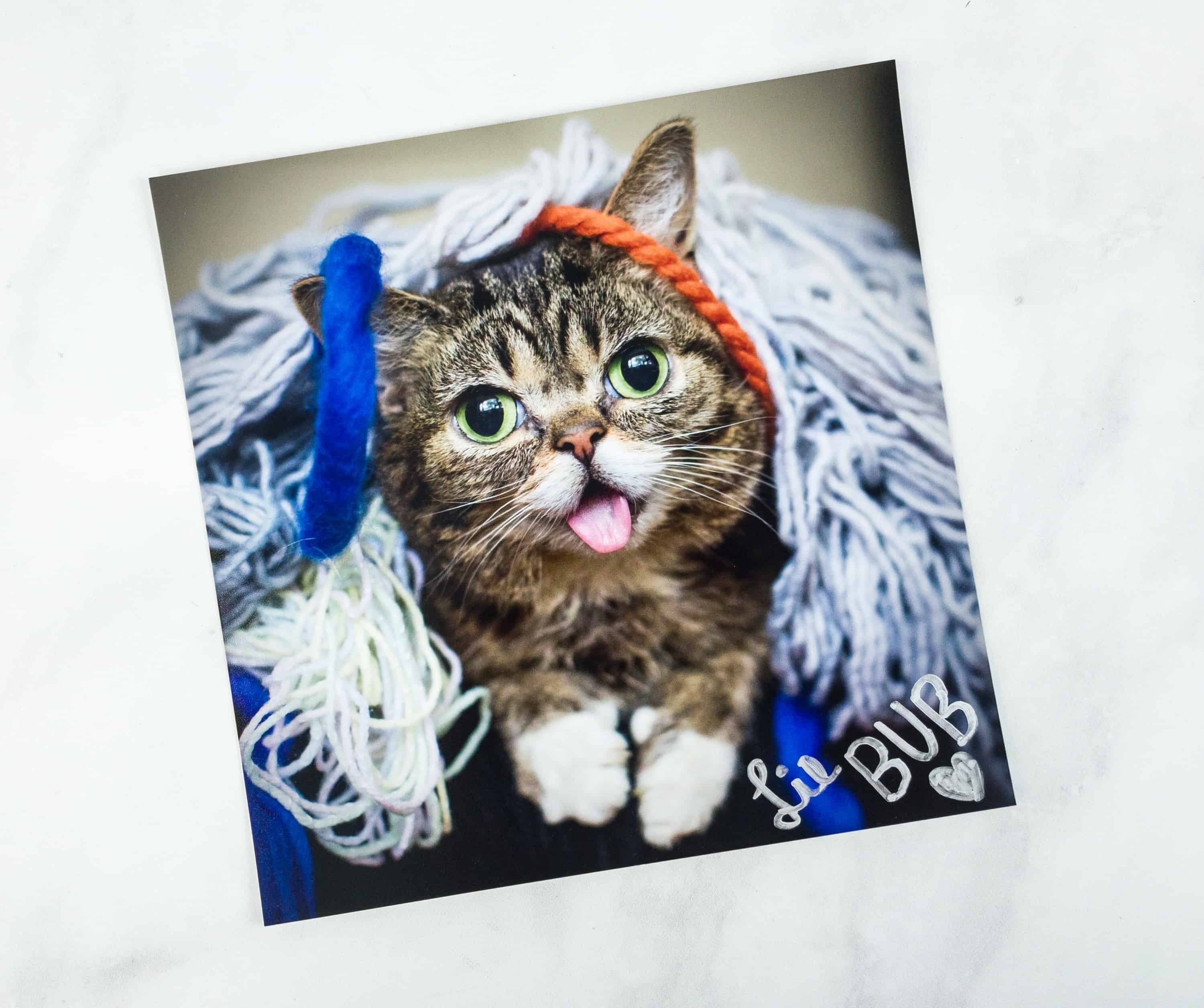 Lil Bub Art Print by Artsy Couture. It's an 8 x 8 high-quality photo print featuring Lil Bub playing with strings. She will make you happy every day of the week with this on your corkboard!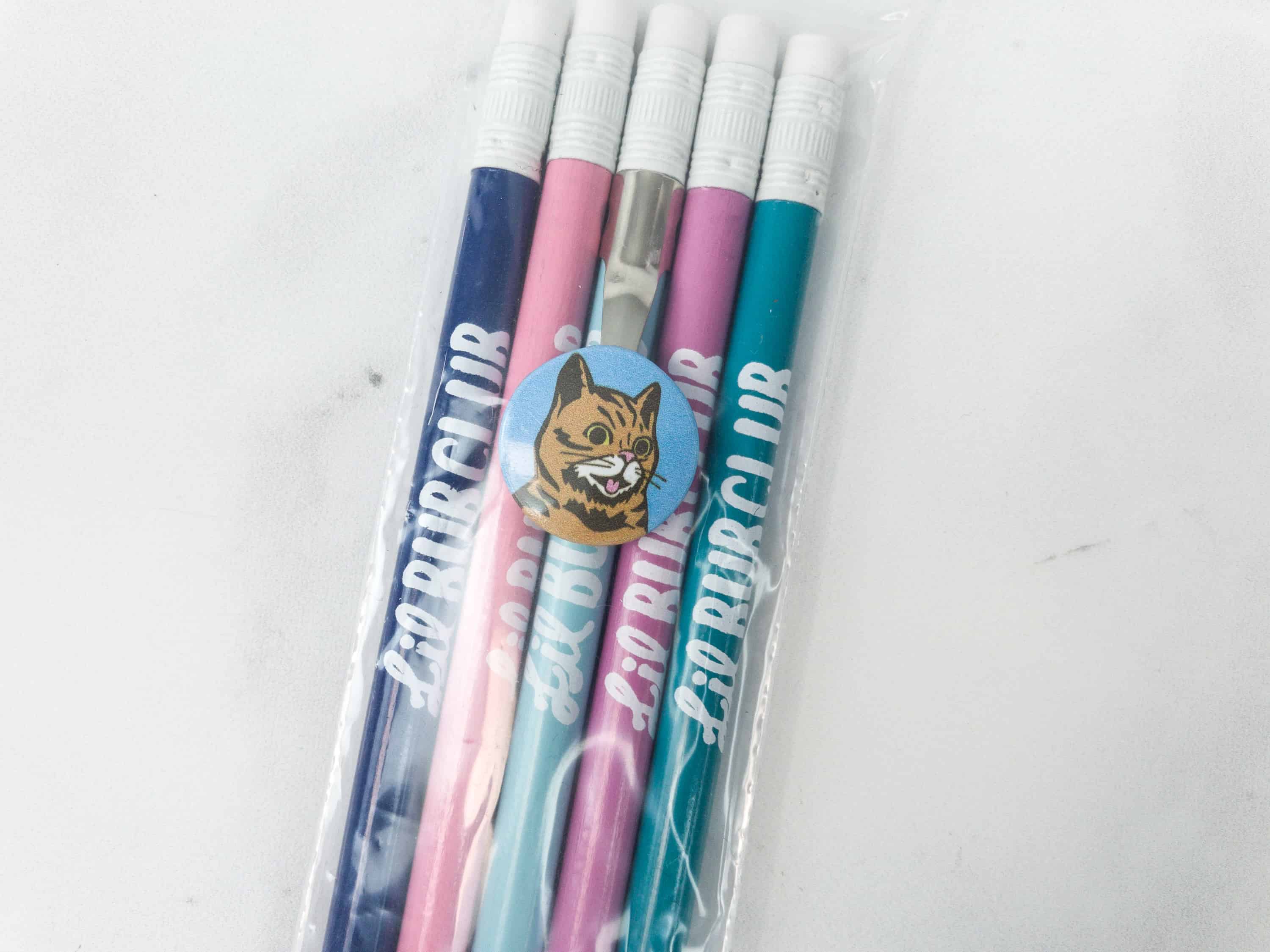 Lil Bub Pencil Set by Busy Beaver Button Co. We even got pencils! This pencil set from Busy Beaver Button Co. includes five pieces of colorful pencils with a Lil Bub-designed pencil topper.
They come in a variety of colors: navy blue, pink, light blue, purple, and blue green.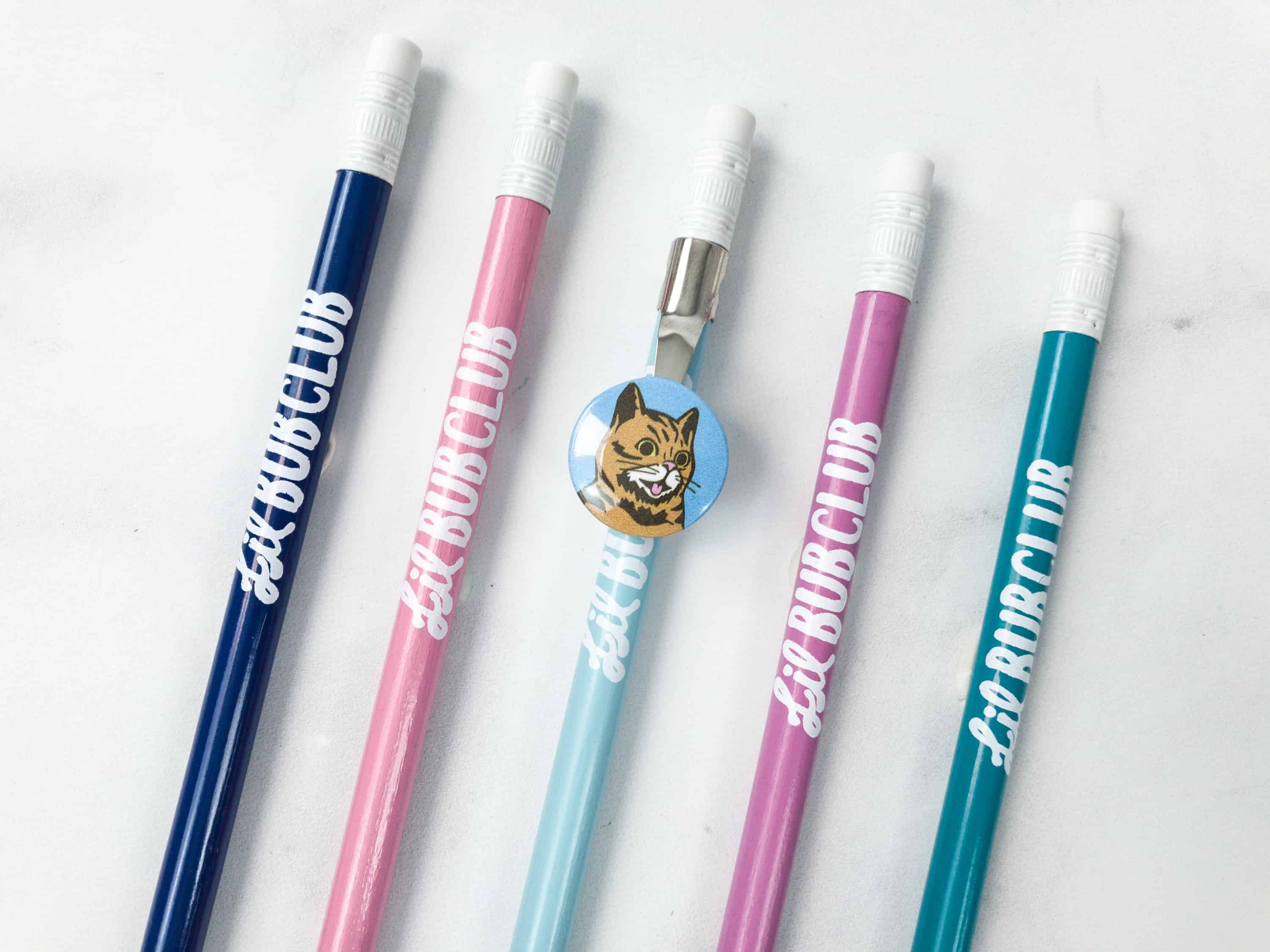 Each pencil also has the Lil Bub Club logo on it.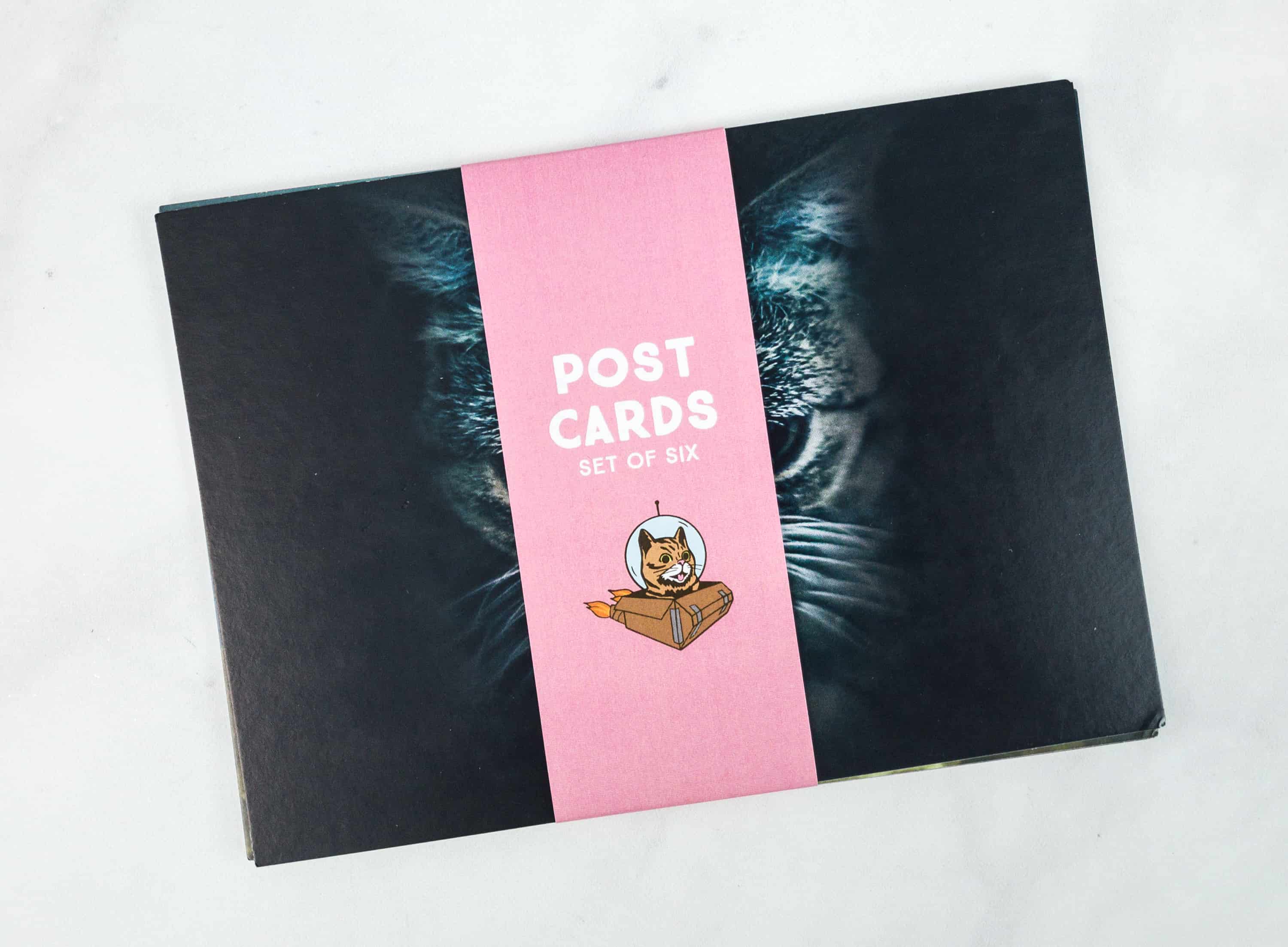 Lil Bub Postcards by Greenwell Chisholm. I love sending postcards! This set includes six well-designed postcards and, of course, they're still all about Lil Bub.
It features six different pictures of Bub from outer space. They're all so cool, but what stands out the most for me is the postcard where Bub is holding the earth!
The back of the card is blank with a few little lines where you can put all your messages/greetings.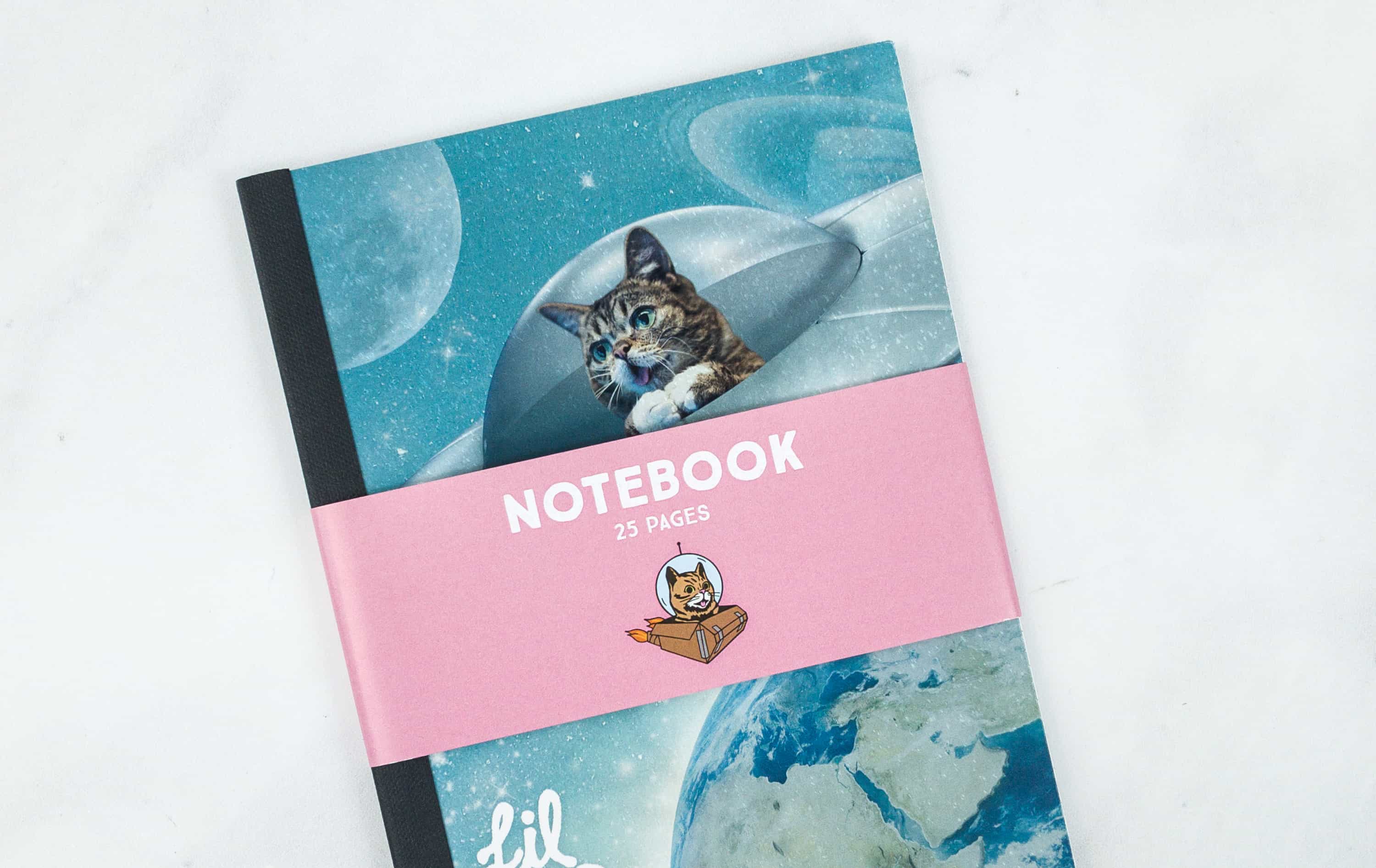 Space Bub Journal by PrintPPS. The last item we got is a cute Lil Bub notebook.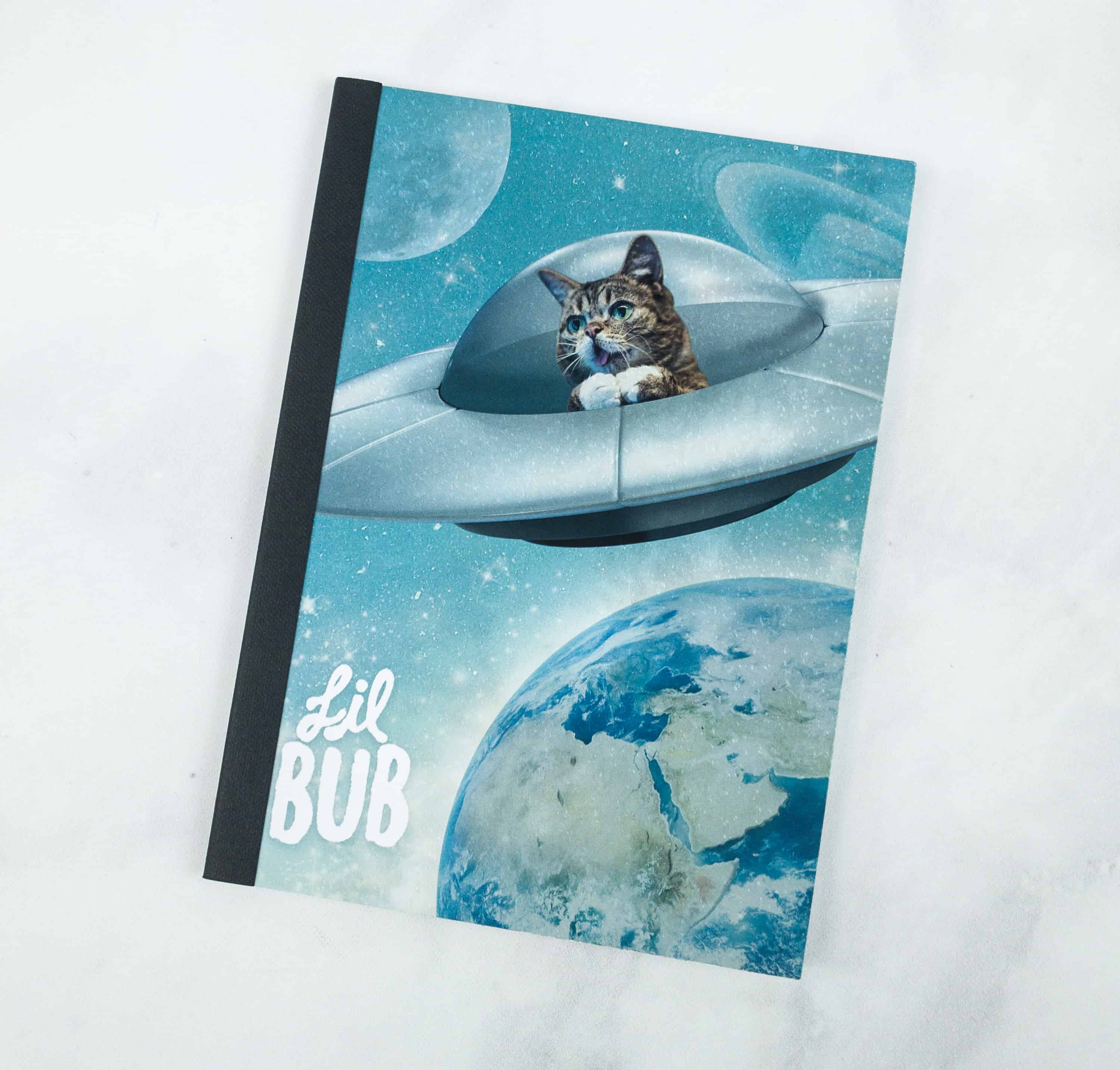 The cover features Lil Bub inside his spaceship roaming around the Earth!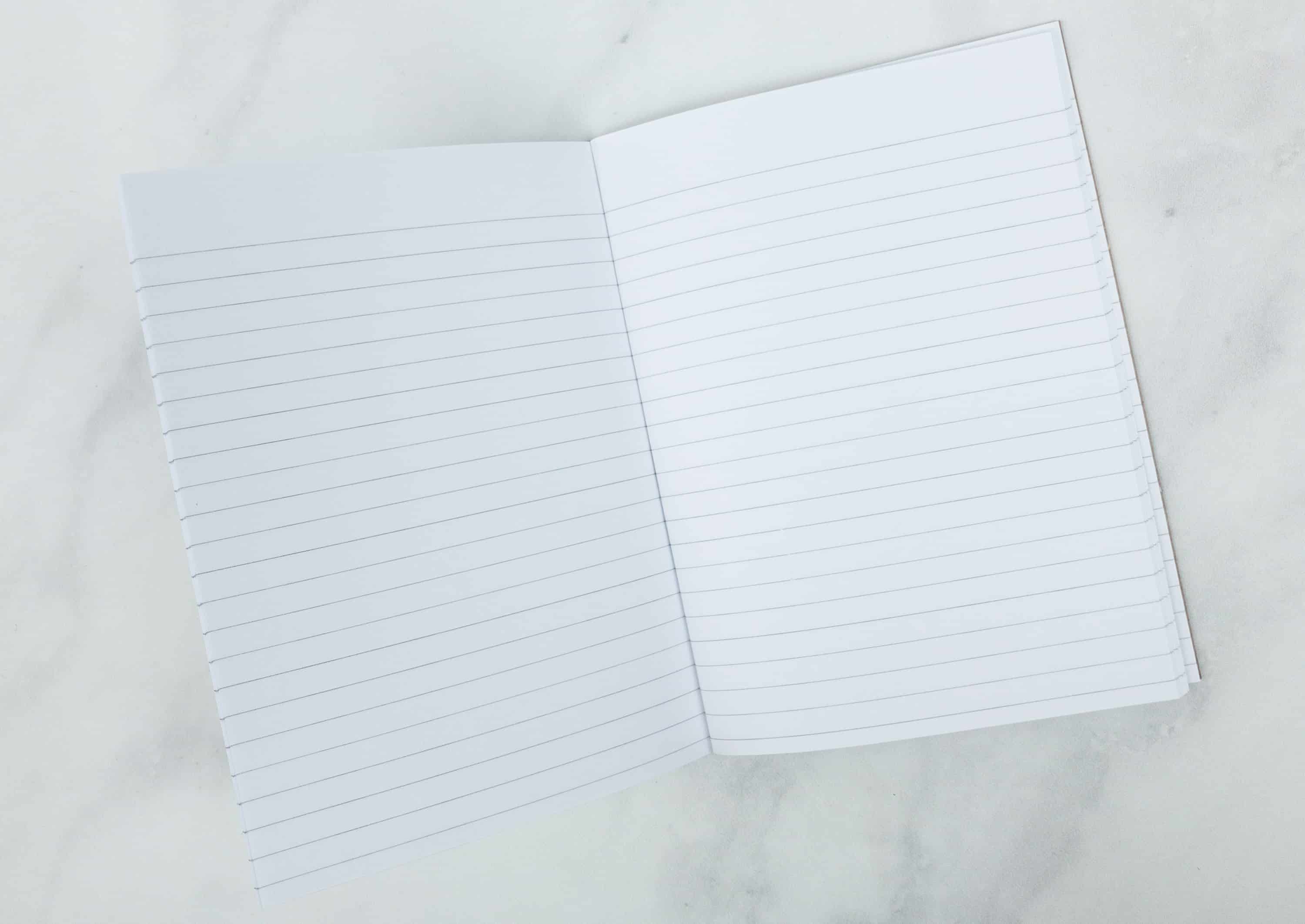 The pages are lined. It's also lightweight and handy.
This quarter's The Bub Club Sub Box is FUN! All the items are so cute and of high-quality, and they're all exclusive too! I like pretty much everything but if I have to choose a favorite, it'd be the cat ornament. There's something so charming and so special about handmade things like it! My next favorite – the sparkly magnets! The most amazing part of this subscription is that they donate 5-10 bowls of food to shelter pets. Helping homeless animals while getting cool and exclusive stuff is hitting two birds with one stone, making it a truly worth the subscription if you're a Bub fan or just love cats and cat themed-goodies!
What do you think of the Lil BUB box?