Target Beauty Box comes out once a month and you have to grab them up because they go quickly! Each box is around $7 although this one is currently on sale for $5. Make sure to sign up here to get notified when future boxes go on sale and keep in mind that this is a one-time purchase and not an ongoing subscription.
FYI – the December boxes are currently available, along with many of the holiday Beauty Boxes!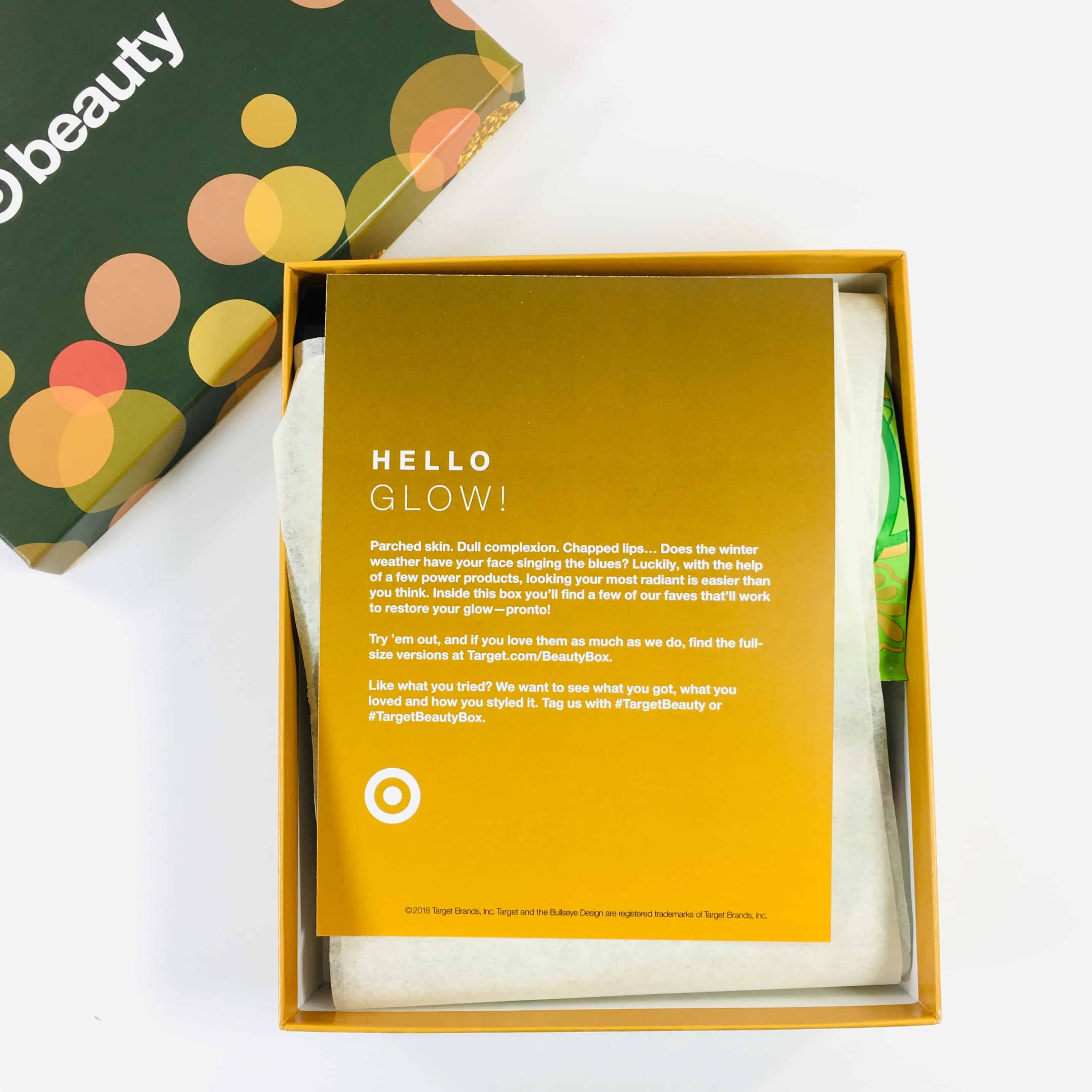 My products came in a cute box and were wrapped in tissue paper. I like that the boxes are decorated and I even use them to store beauty products and stationery.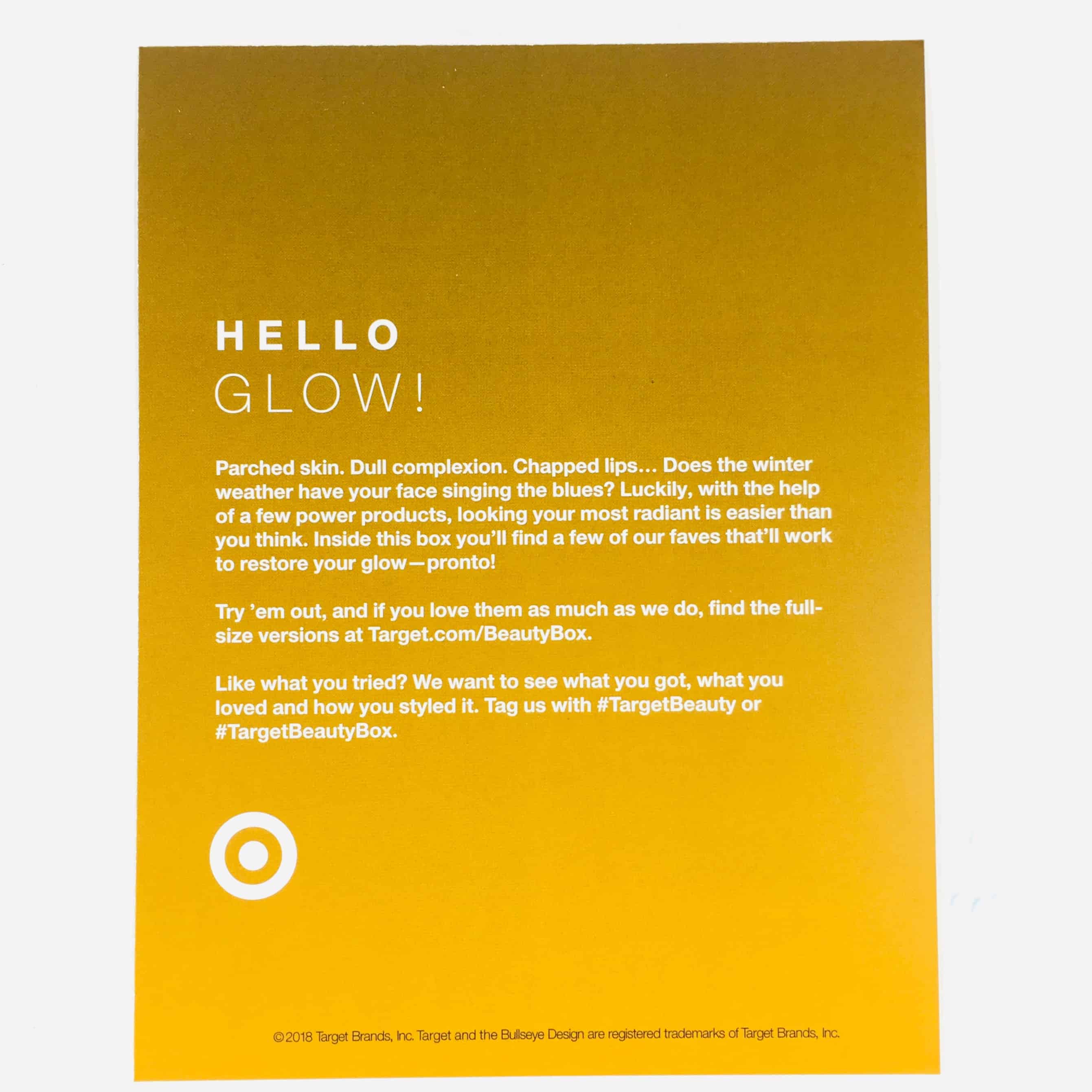 Hello Glow! This month is all about products that will help keep skin and hair healthy and shiny.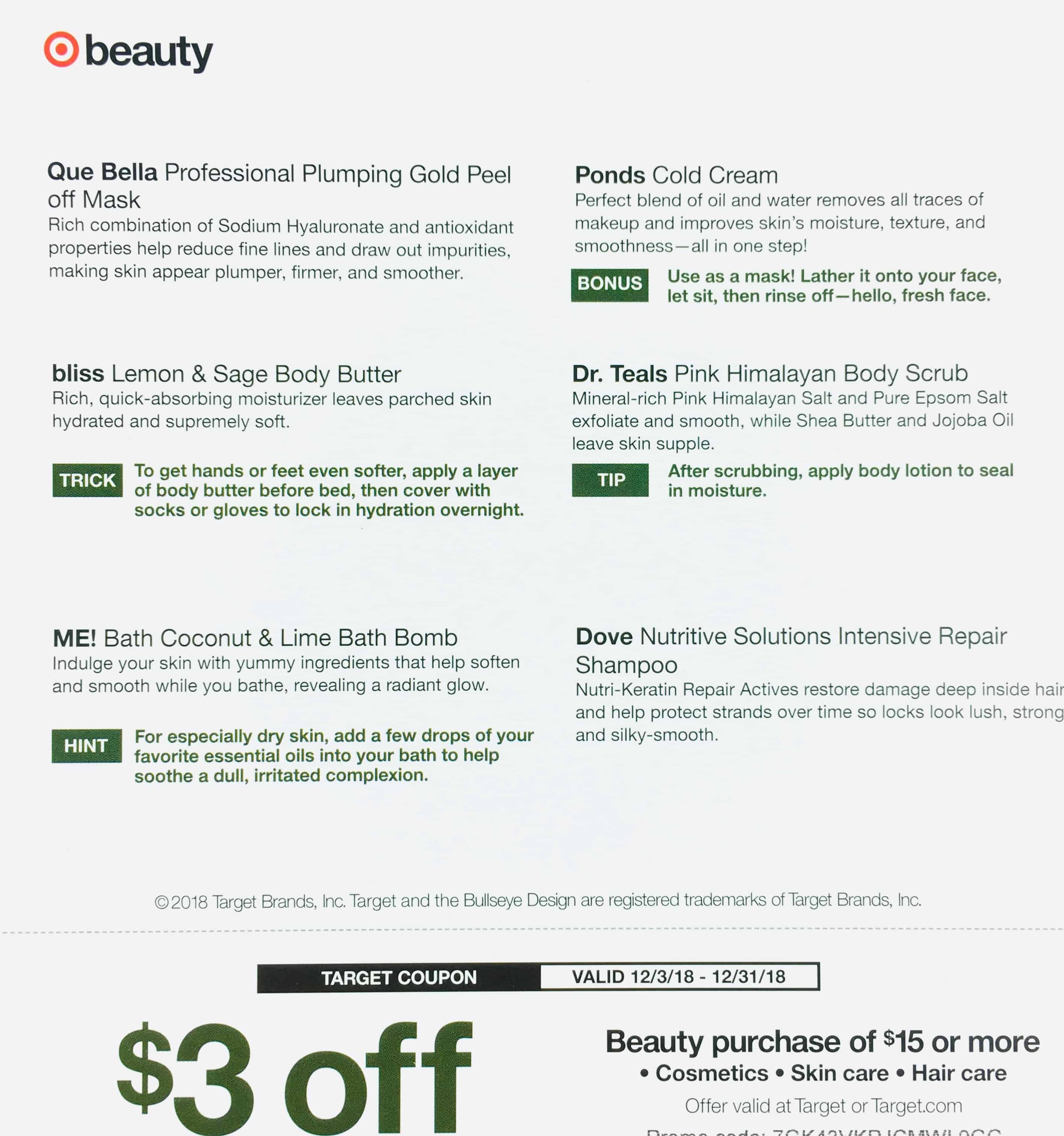 The product information card listed the products included in the box and a little info about each item. There was a coupon for a purchase in-store or online to save $3 when you make a $15+ beauty purchase.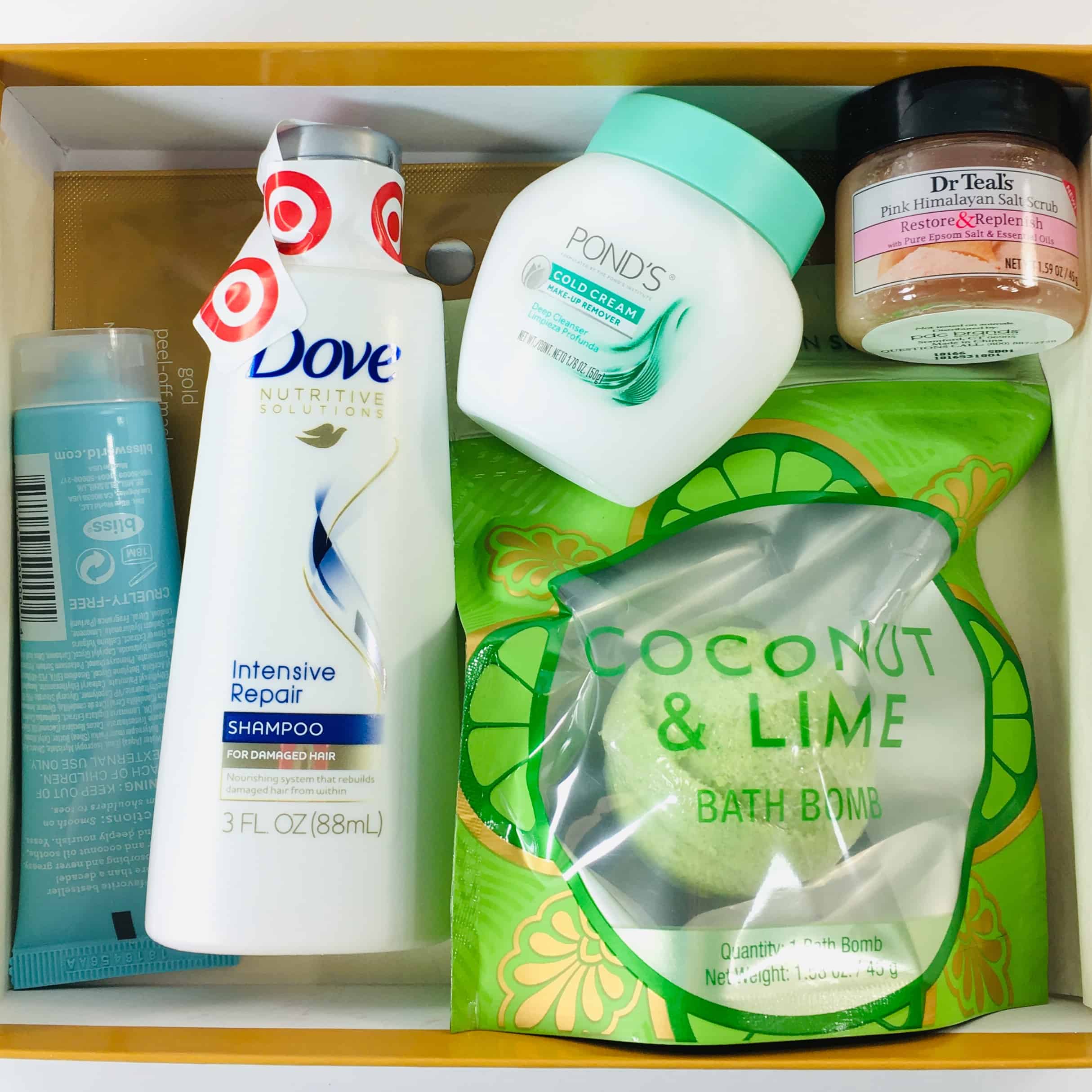 One item was wrapped in heavy-duty tape to avoid leaks.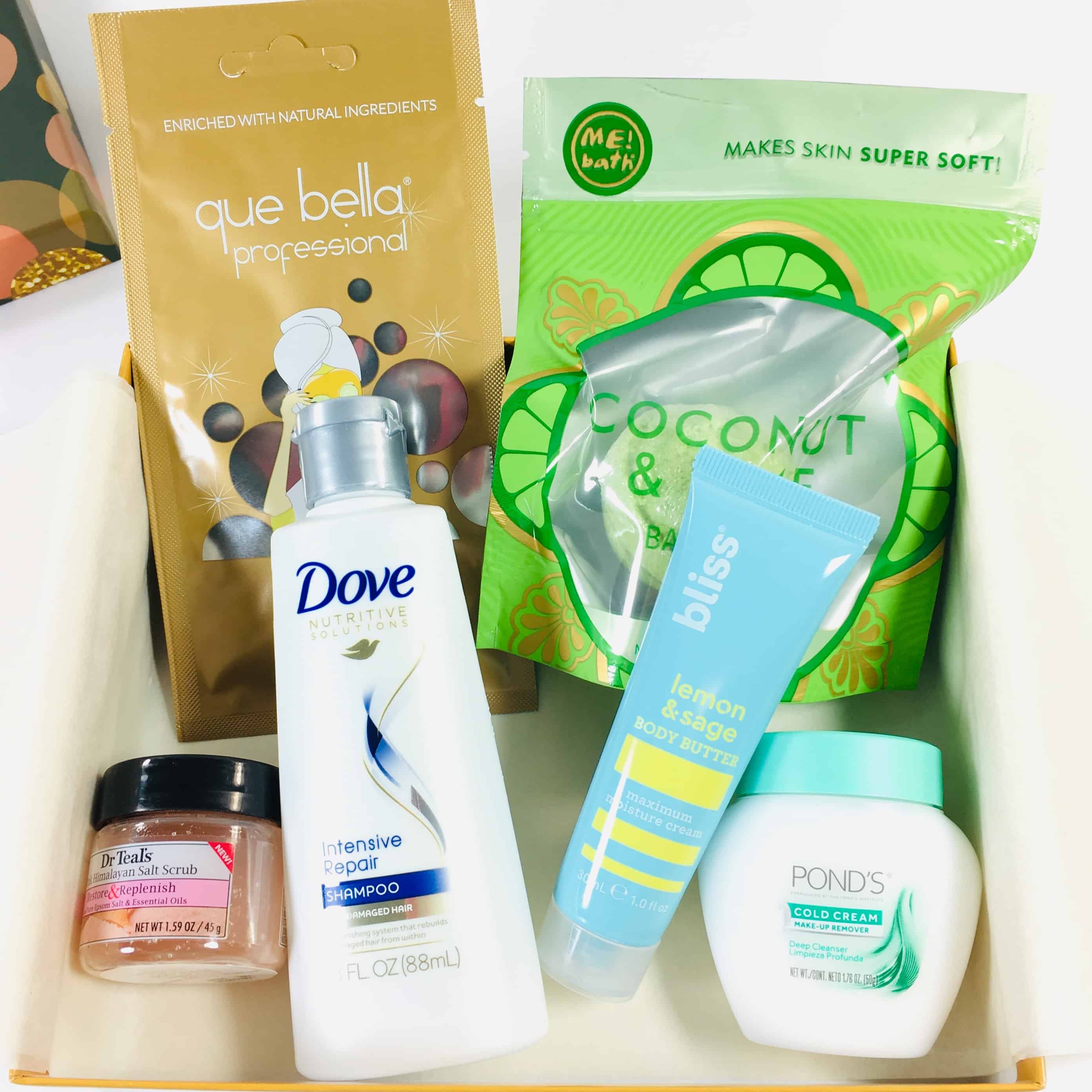 None of my items leaked, yeah!
Everything in my box! Looks like a good assortment of products!
Que Bella Professional Plumping Gold Peel-Off Mask – SIMILAR ($1.99) There are a ton of Que Bella masks available at Target.com, but surprisingly the gold plumping mask isn't one of them!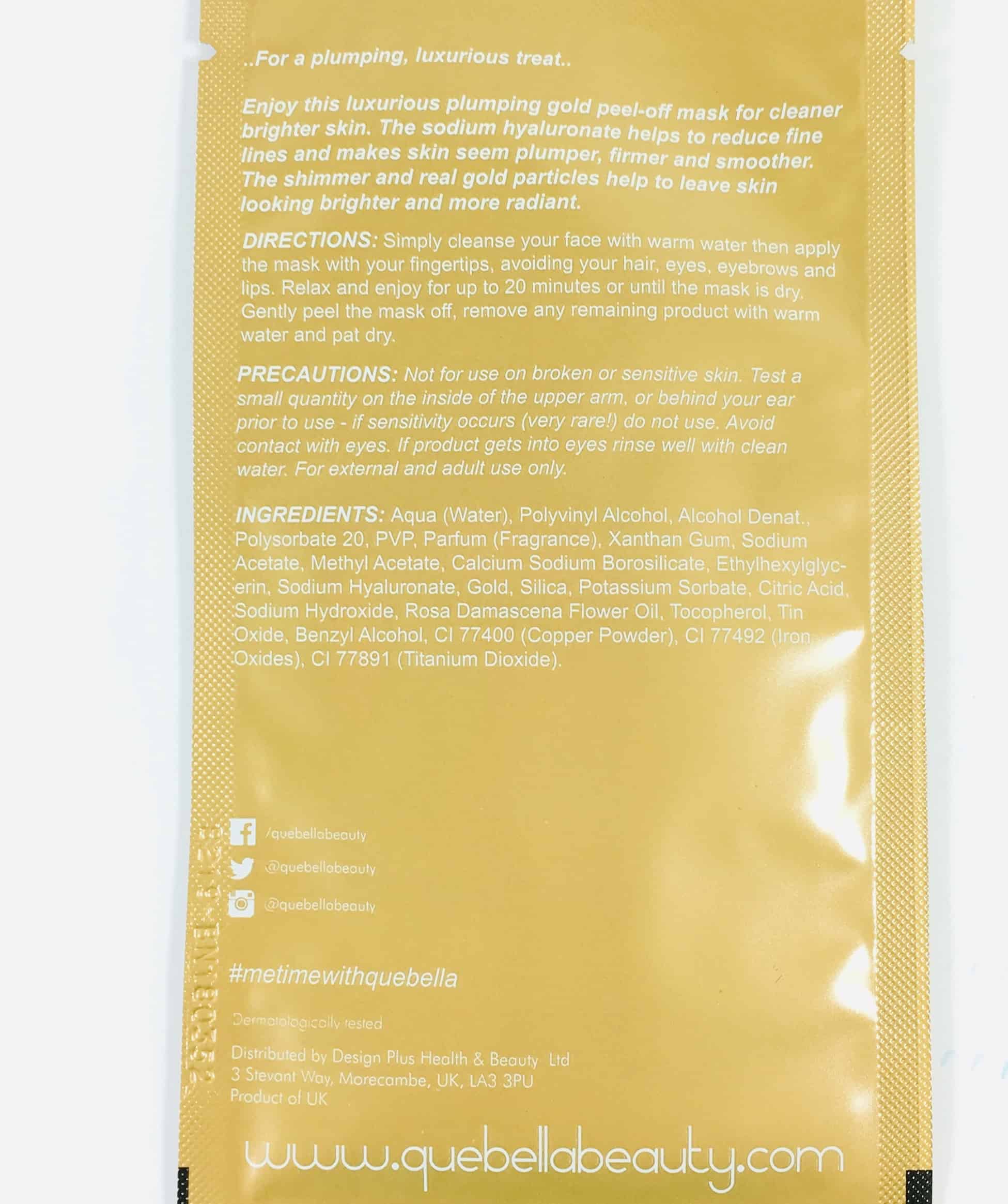 Apply to a clean face and let the mask do its work. Hyaluronic acid helps plump up fine lines and real gold particles are even in here to help you sparkle while taking some me-time.
Dove Nutritive Solutions Intensive Repair Shampoo ($0.99) I know that curling/straightening irons and blow dryers get used more than usual this time of year so this shampoo may help repair some of the damage from all of that heat. Keratin may help restore hair. The shampoo is very creamy and smells good, too!
Bliss Lemon & Sage Body Butter ($1.08) In my experience, when a body butter lists the first ingredient as water, it's really a lotion, and this was a lotion. My body absorbed it quickly, like instantly, and there was no greasy after feel. It smelled really good, like a nice spa. Save this for warmer days, it is very uplifting!
Pond's Cold Cream Make-Up Remover ($1.43) I can't believe I've never used this before and discovered some good and not so good things about it. First of all it really did remove all of my face makeup (I didn't use it on my eyes) and was very greasy but in a good way. After rubbing it in I wiped it off with a tissue and then used my regular cleanser. I was not happy with the strong fragrance, which reminded me of rose potpourri, and I experienced some irritation. So not on my horizon but I'm glad I finally got to try it out.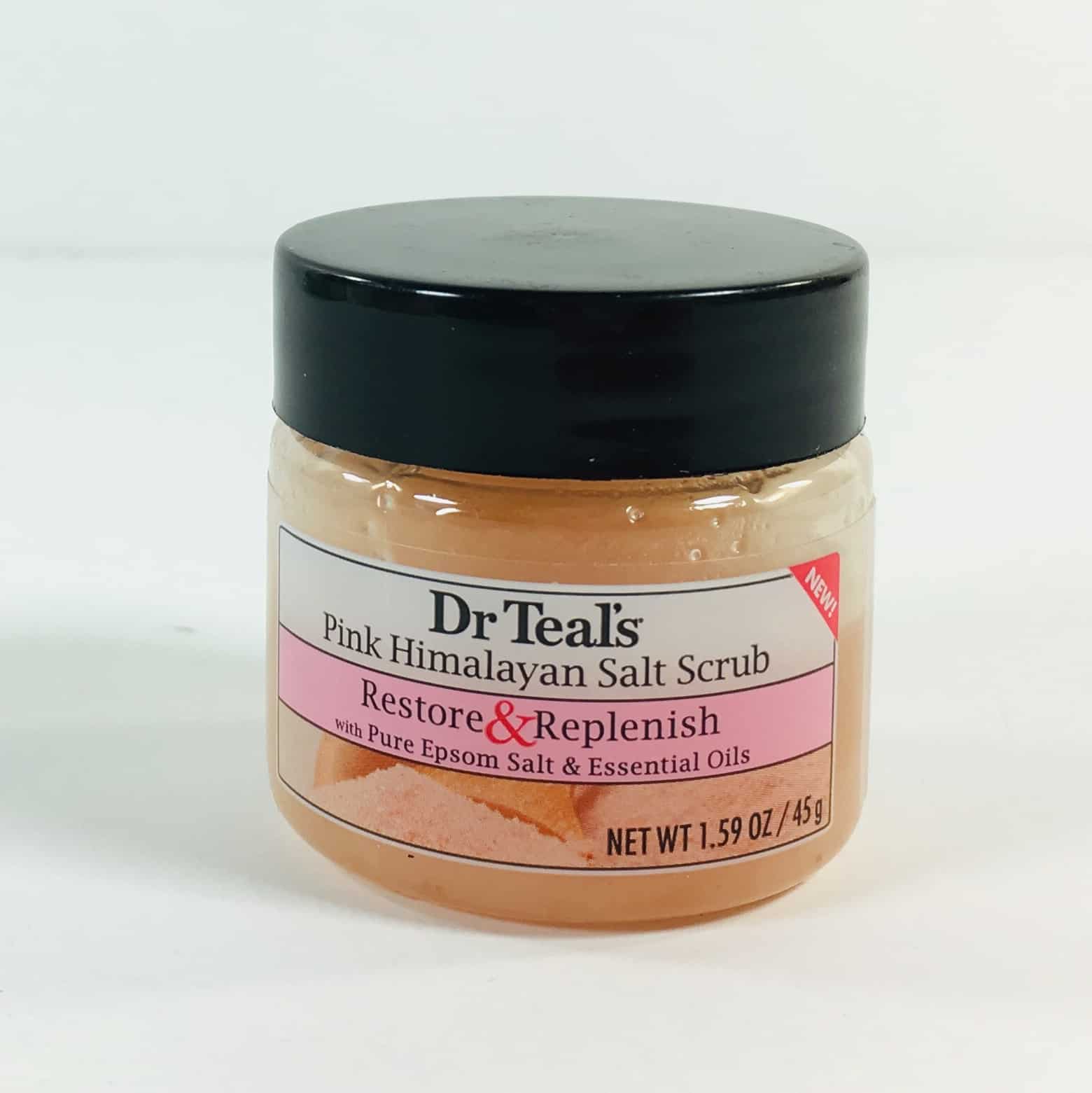 Dr. Teal's Pink Himalayan Salt Scrub ($0.44) has sea salt and jojoba oil, along with essential oils and fragrance. There's enough in the container for one full-body use.
It provided a gentle exfoliation and smelled good. It wasn't moisturizing enough to leave my skin "moist" after my shower, so you may need to use a body lotion afterwards.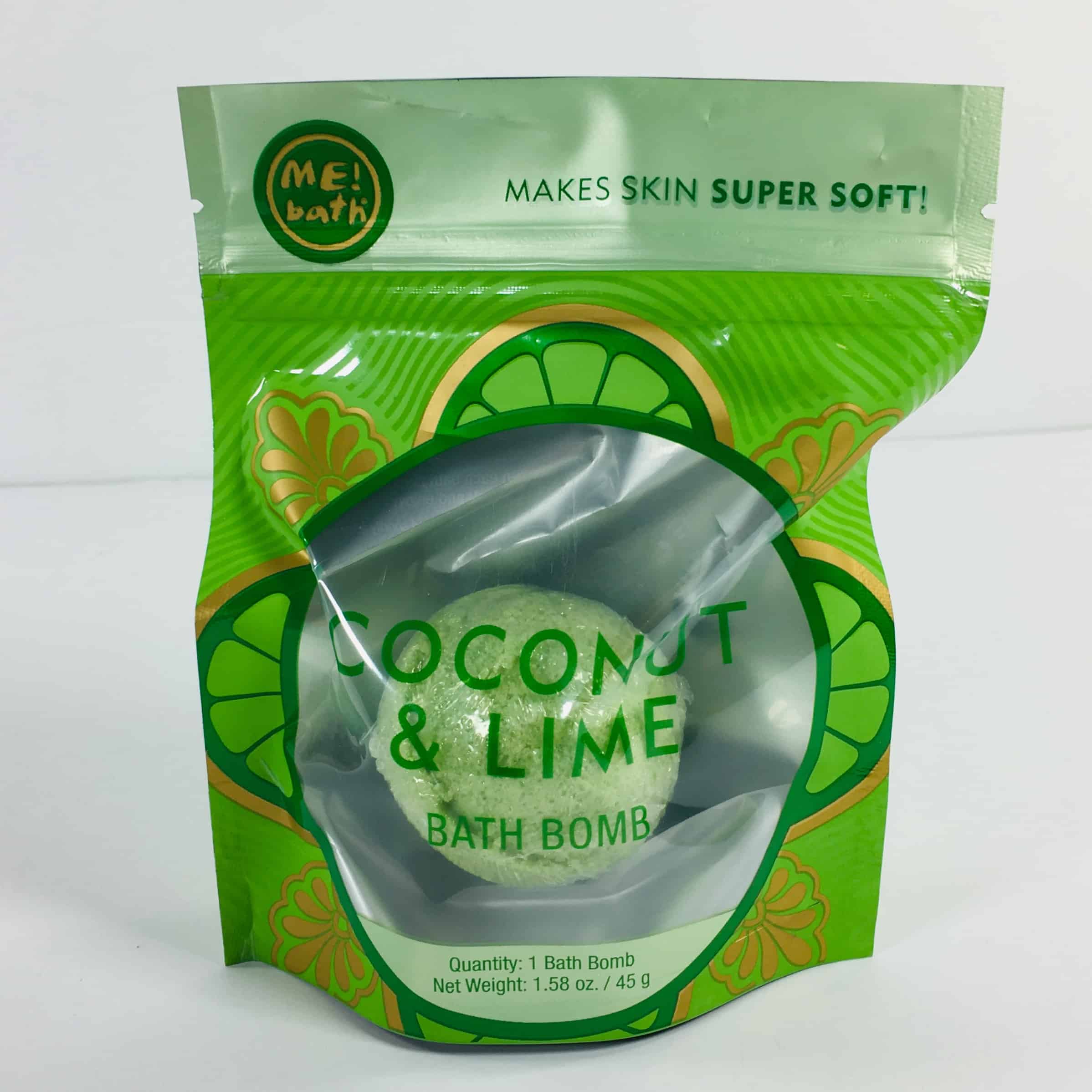 Me! Bath Coconut & Lime Bath Bomb ($1.66) smells like coconut and lime and gets its effervescence from baking soda and citric acid.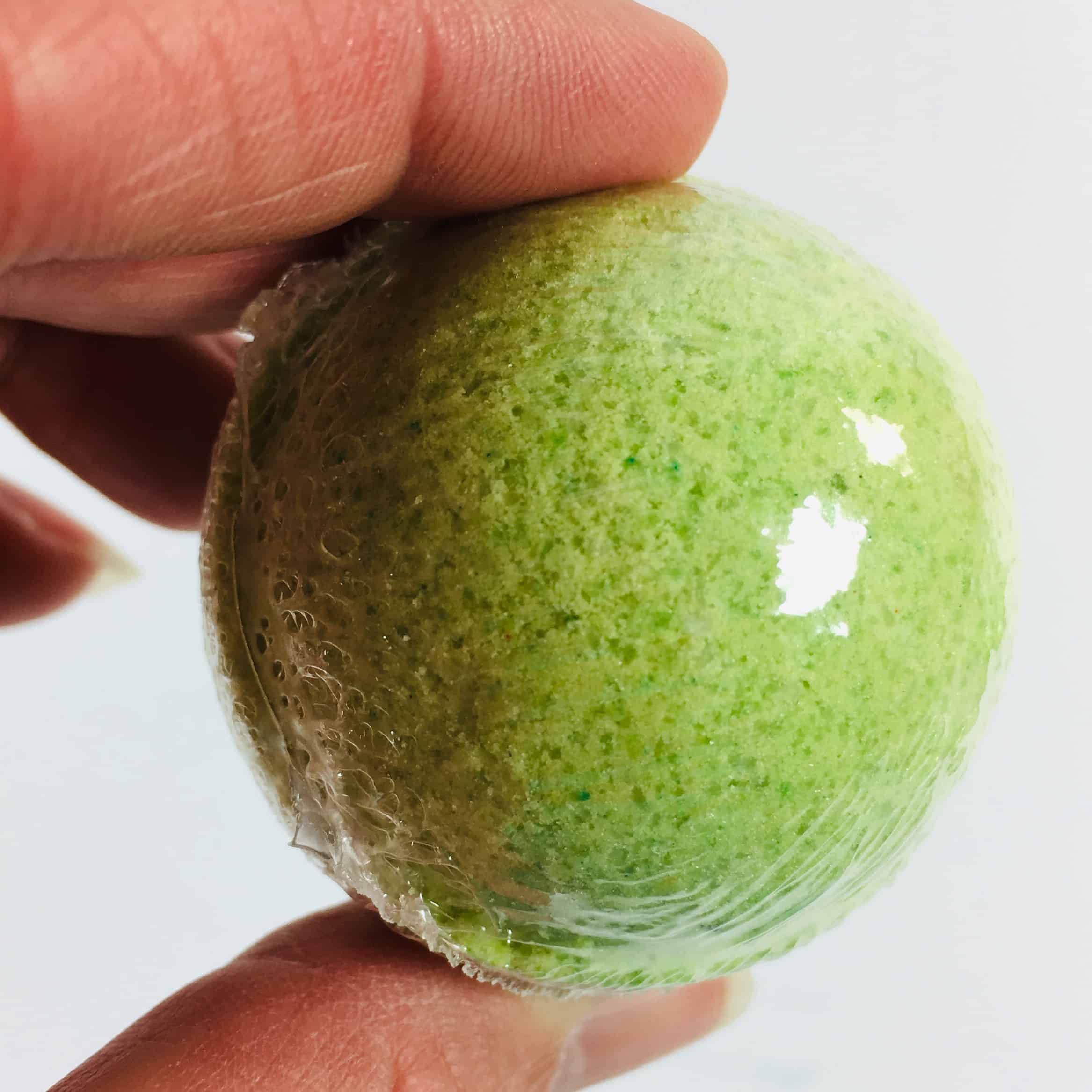 Just drop in a warm bath and enjoy your soak.
I think Target does a good job of putting together a nice assortment of products that can usually be used a few times. They are perfect for packing in a weekend bag, too. The value for this box was around $7.59, which is just over the cost of the box. The coupon adds a few more dollars of value, if you use it. I'm happy to see they lowered the price, and I'm not sure these products are available in small try-it sizes at the store, so for that reason alone I like this subscription.
Did you grab a Target Beauty Box this month? Let me know your thoughts in the comments!