Sock Fancy is a monthly sock subscription service that sends random socks every month. It starts at $11 a month for a single pair subscription, with two and six pair subscriptions available for $19 and $57, respectively. Subscribers have the option to choose a 1-, 3-, or 12-month subscription. You can also cancel any time you want. If you are not happy with the patterns you received, you can swap them out easily. All socks are made from 70% combed cotton.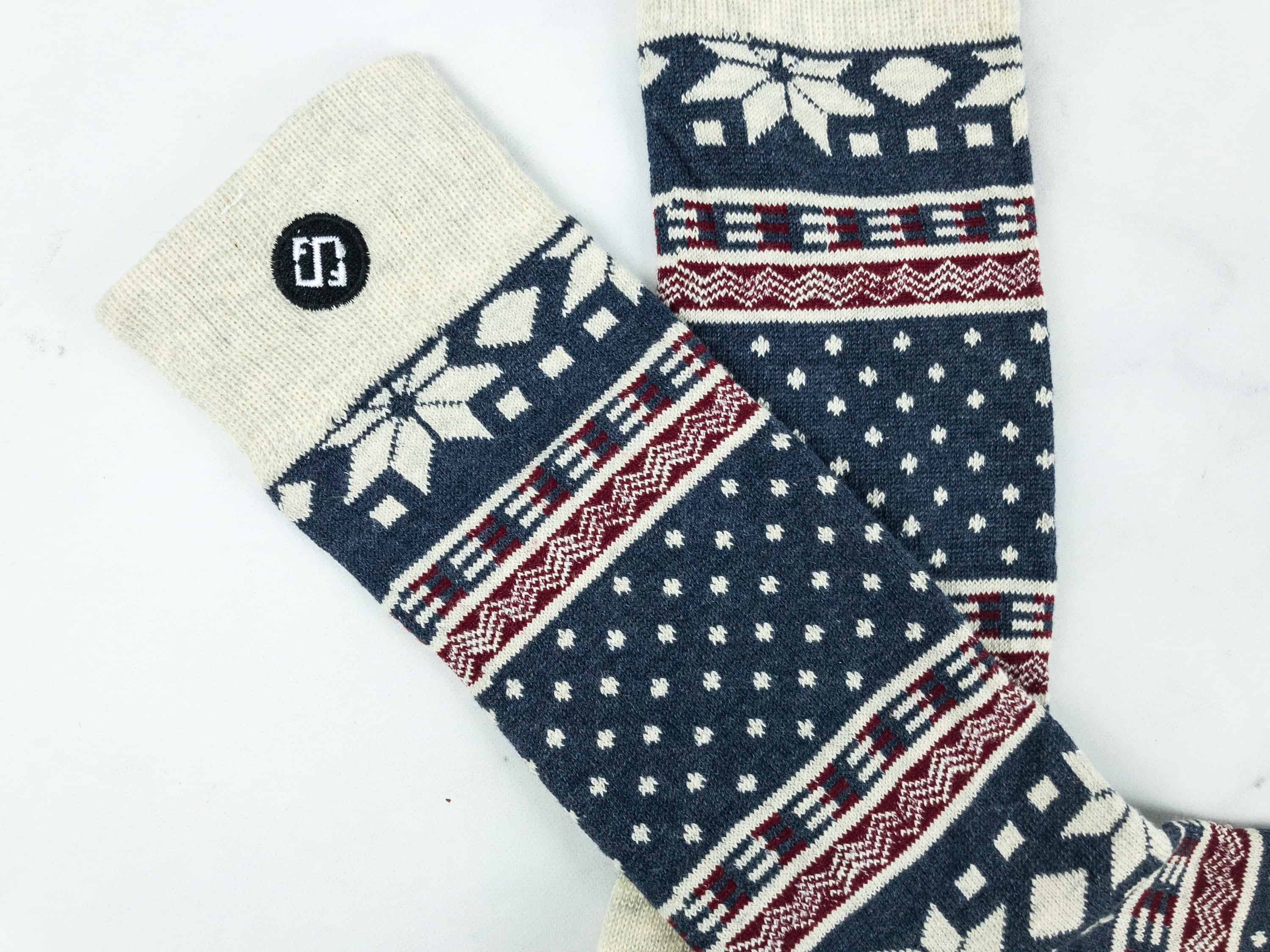 For a limited time get the Nordic Nights socks reviewed here (and shown above) FREE with your first month with coupon code HELLOSUB.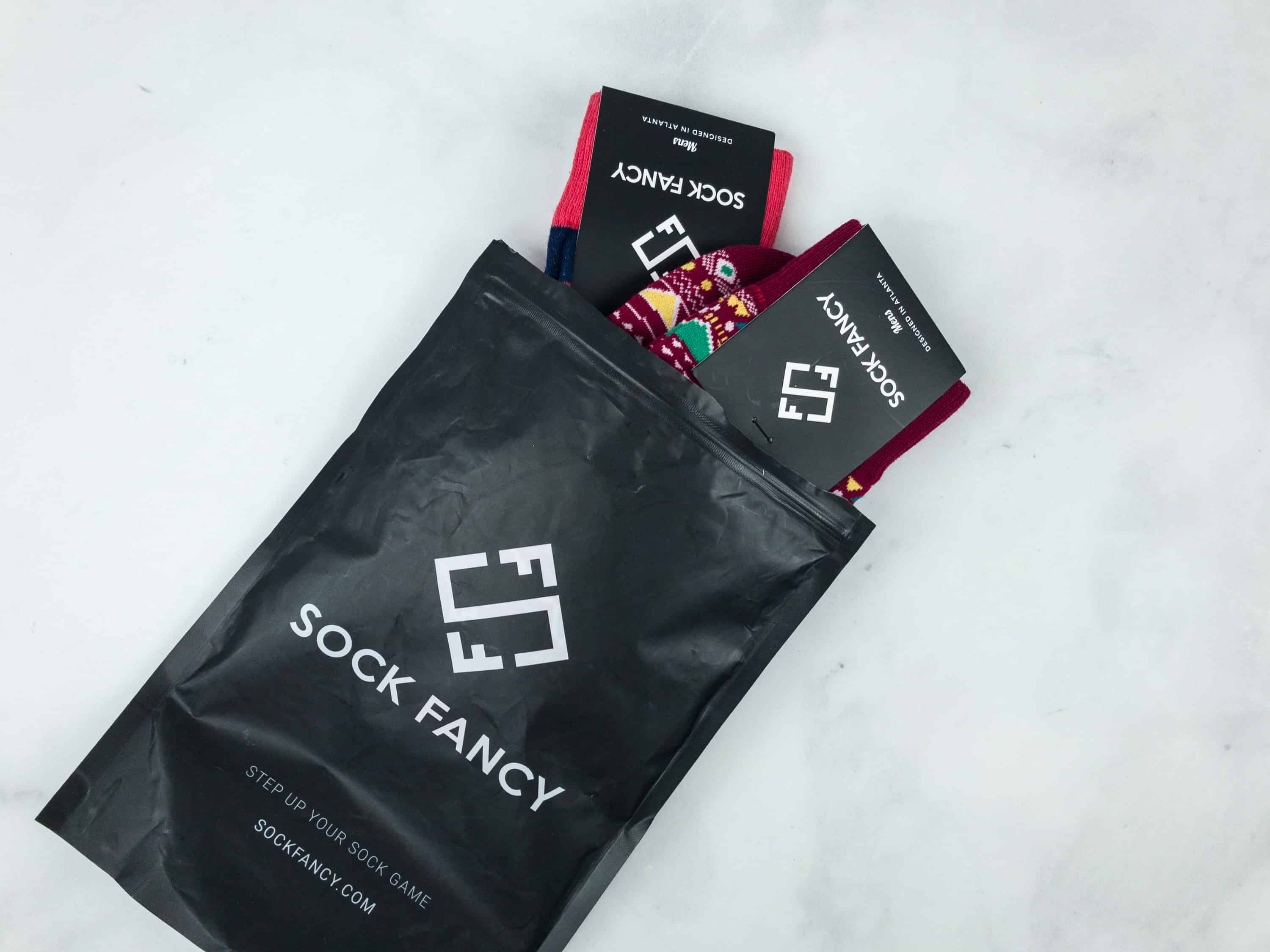 This is a review of the two pair subscription. The socks arrive individually labelled in a black mailer pouch.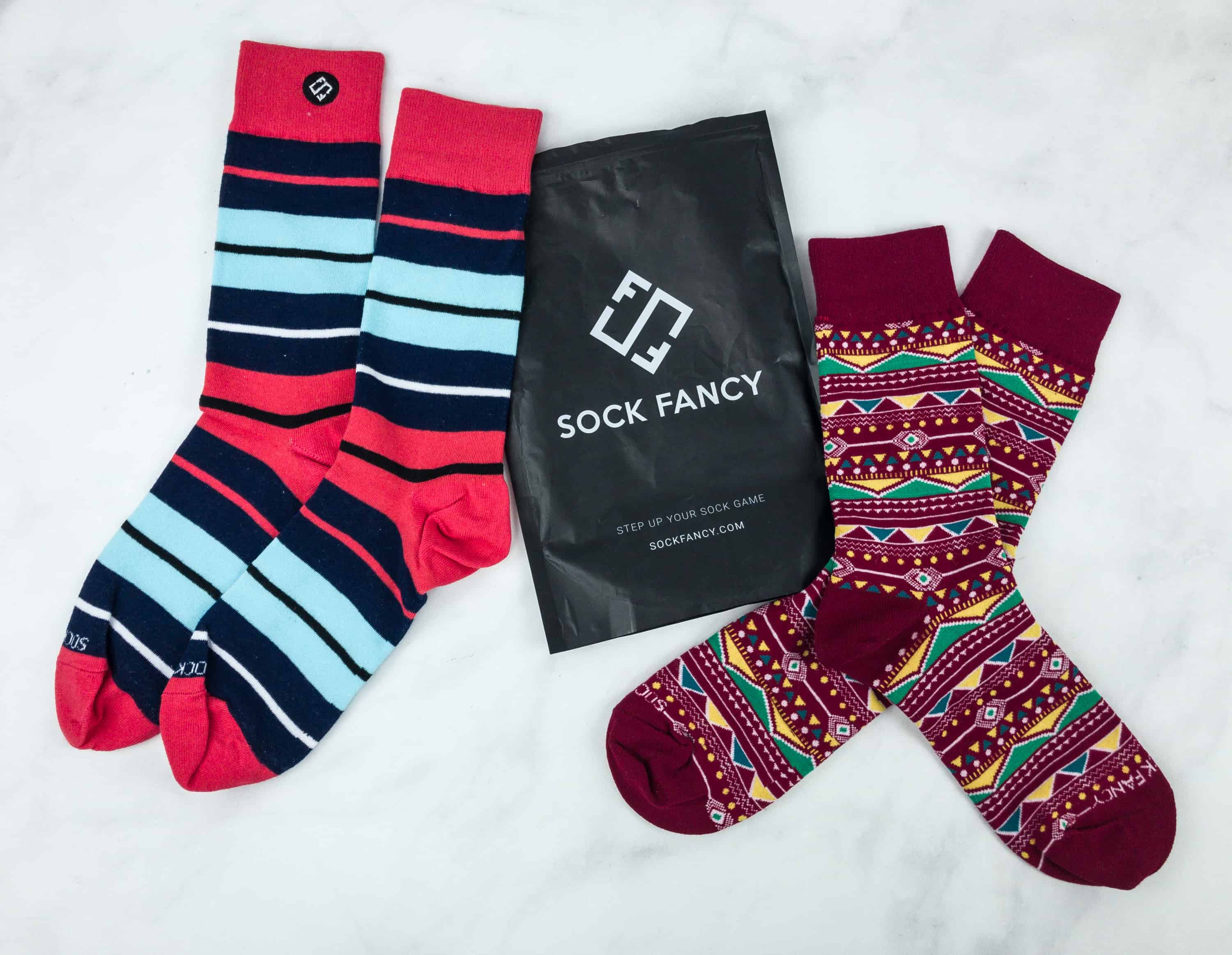 My socks!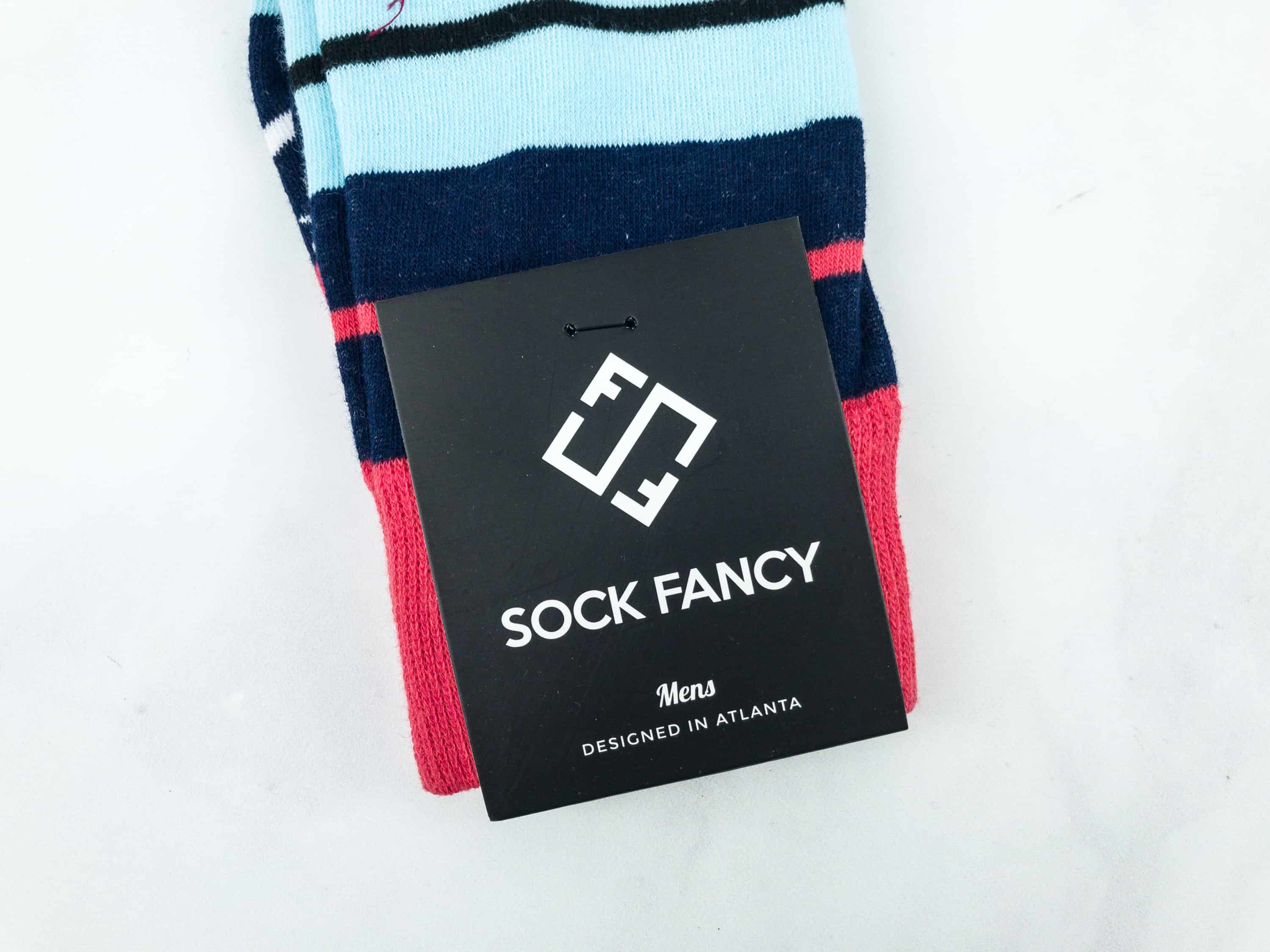 The socks are designed in Atlanta and produced in China.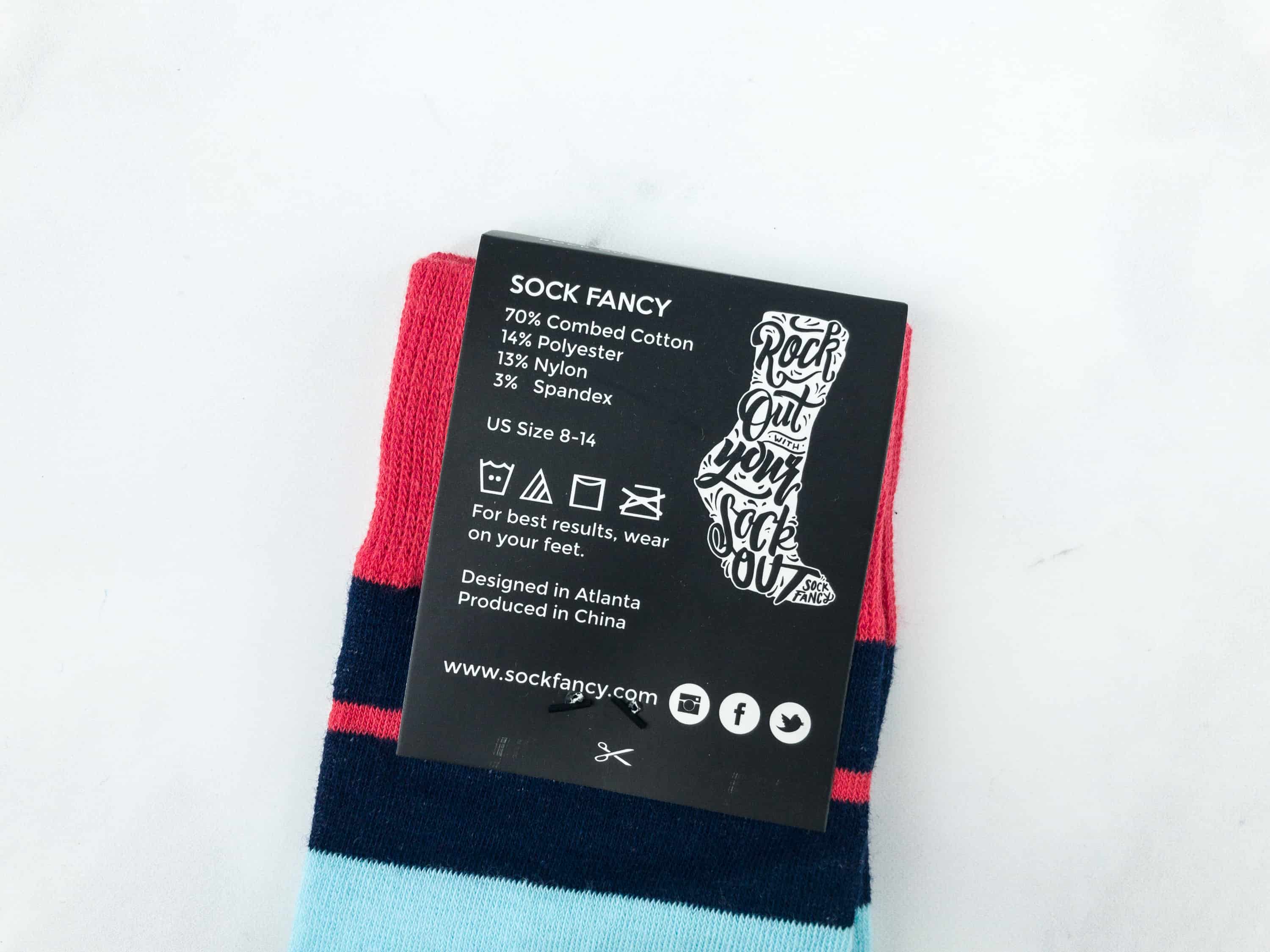 They are made of 70% combed cotton, 14% polyester, 13% nylon, and 3% spandex, for a balance of comfort and fit. They are nearly OSFA, as the men's sock covers US sizes 8-14 (EU 41-49).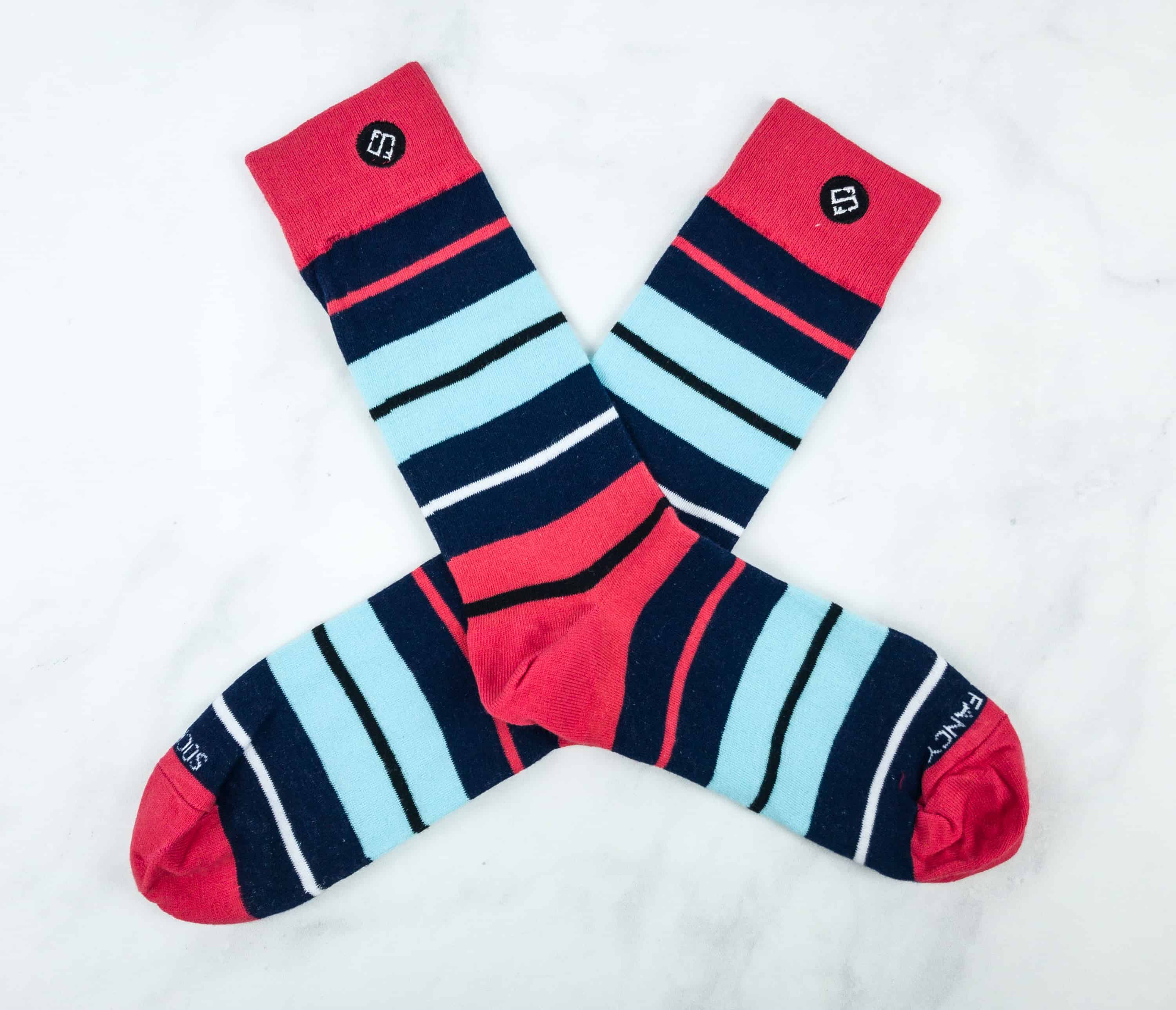 The first pair of socks is striped. The reds and blues in different shades work perfectly with one another, and there are even some black and white bands thrown in. It's a bold choice and definitely eye-catching! I picture this going best with casual wear or a navy suit, but the range of colors creates lots of matching options.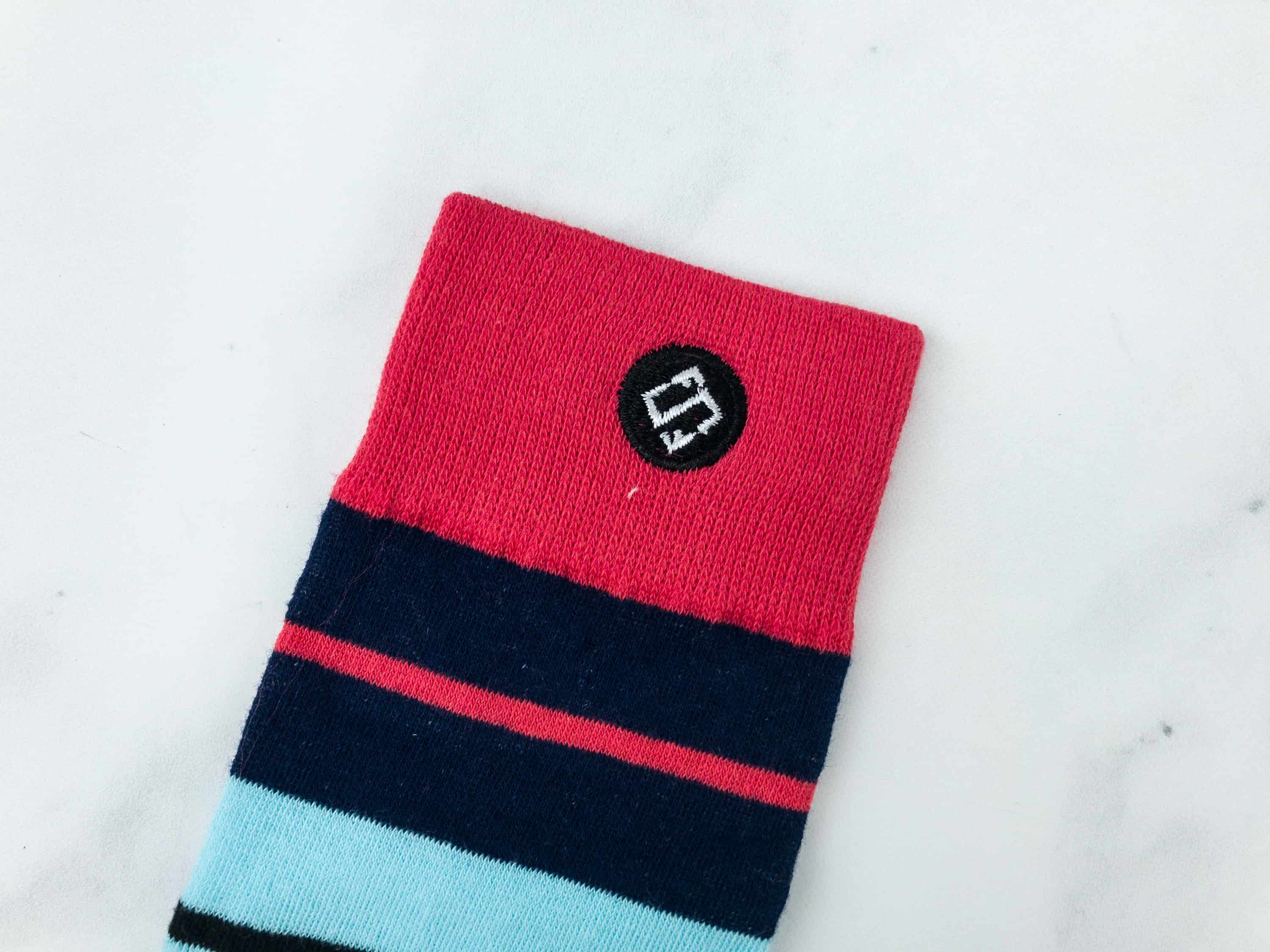 Sock Fancy's logo is embroidered on the cuffs of the socks.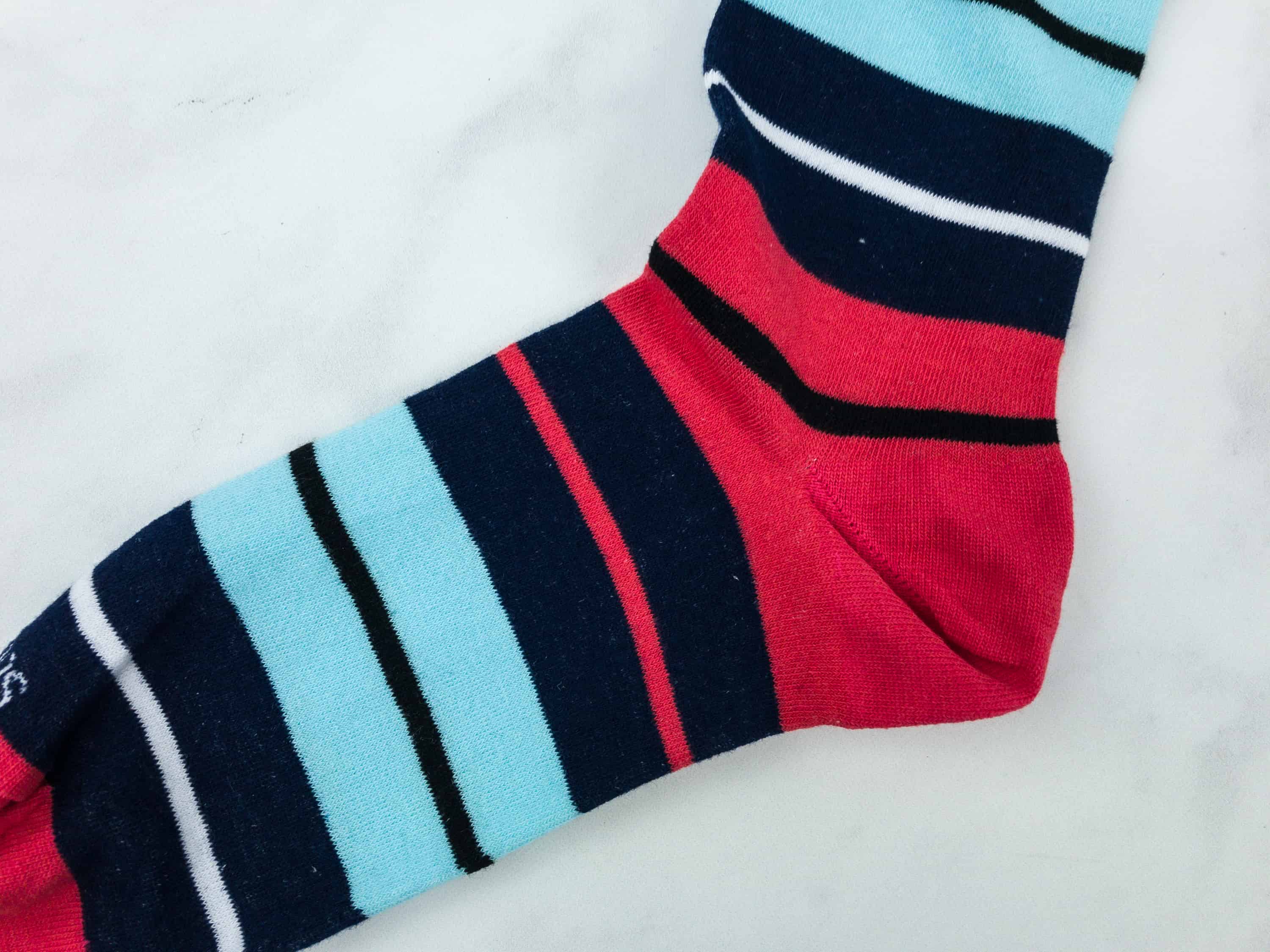 The fabric is very soft and has a good amount of stretch.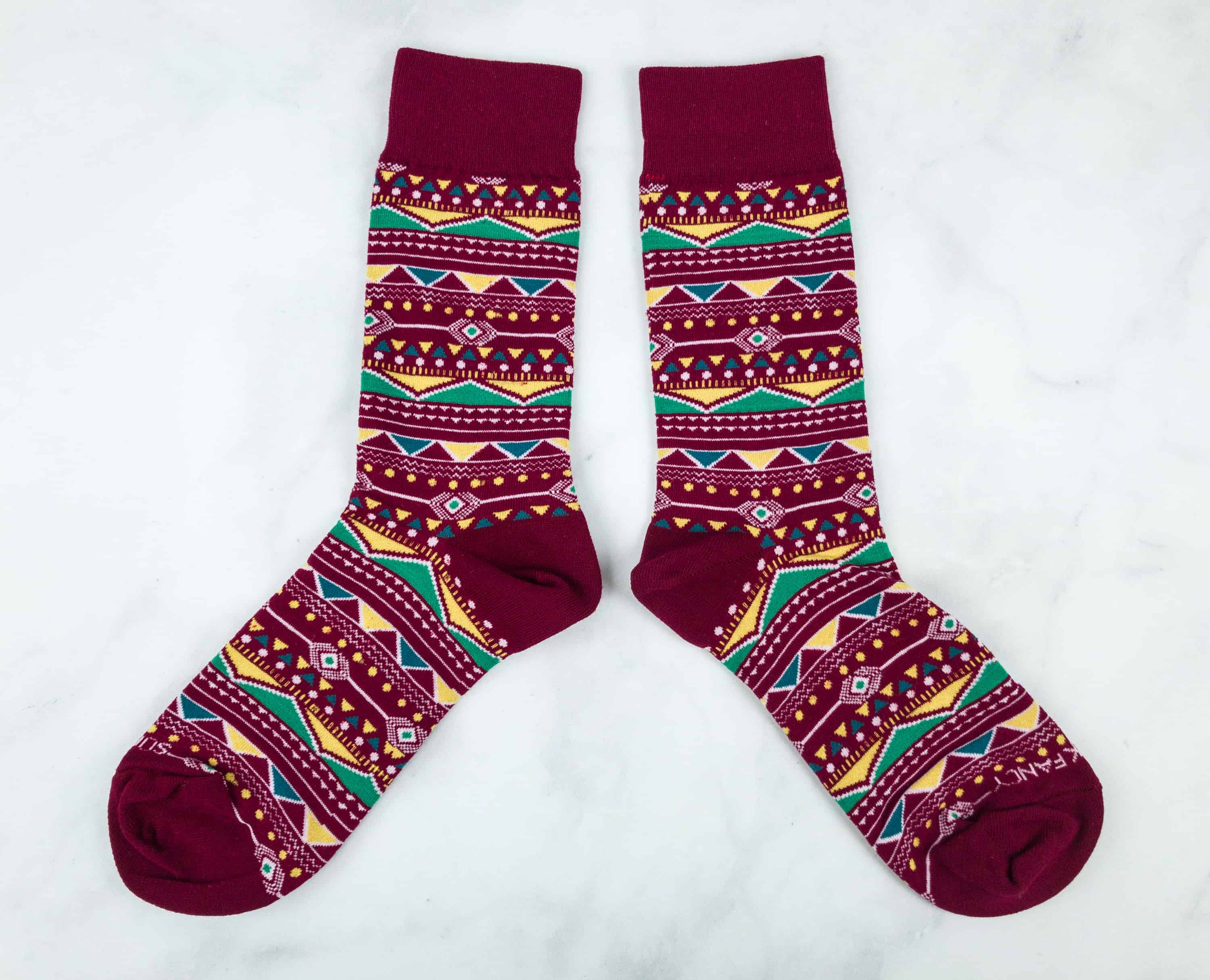 The second pair features colors and prints that make it look festive. The deep color palette and the geometric pattern remind me of Central American weaving or pottery.
With banners, strings, and some yellow circles thrown in, it looks really fun!
They also seamlessly incorporated the subscription name on the socks.
Who says men's socks can't be fun and colorful? Sock Fancy's bold picks this month were really awesome. I liked both the striped socks and the festive patterned ones. The cut and fit are that of a standard high crew dress sock, but the patterns are anything but ordinary. They make otherwise stiff and formal outfits a little less boring. If you want a little surprise and you don't mind getting random socks for your collection, this subscription is for you!
Any thoughts about this month's Sock Fancy box?