Snack Crate is a monthly subscription that provides the most interesting snacks and features new and exciting places from around the globe. They offer three sizes of the box: the $14 mini with 5 snacks, the $26 original box with 10-12 snacks, and the $49 premium box with 18-20 snacks.
DEAL: Save up to $14 on your first box. USE THIS LINK to get the deal. You'll save $2 on the mini, $6 on the regular box, and $14 on the premium box!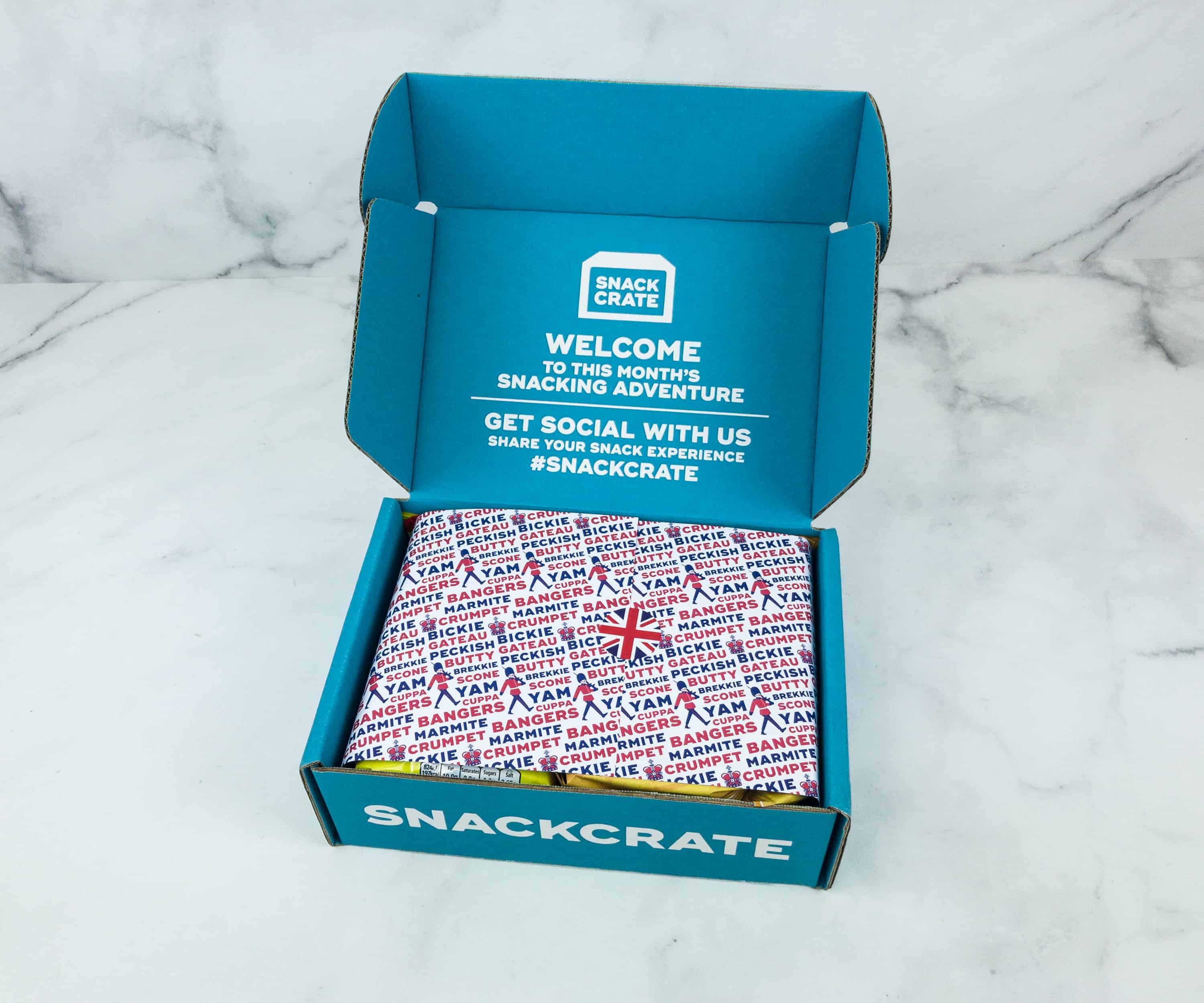 The treats are covered by a printed paper sealed with a flag logo.
When you sign up, your first box will be from a country of your choice. You have the option of adding a drink for $6, which I think is a pretty pricey option, and I passed.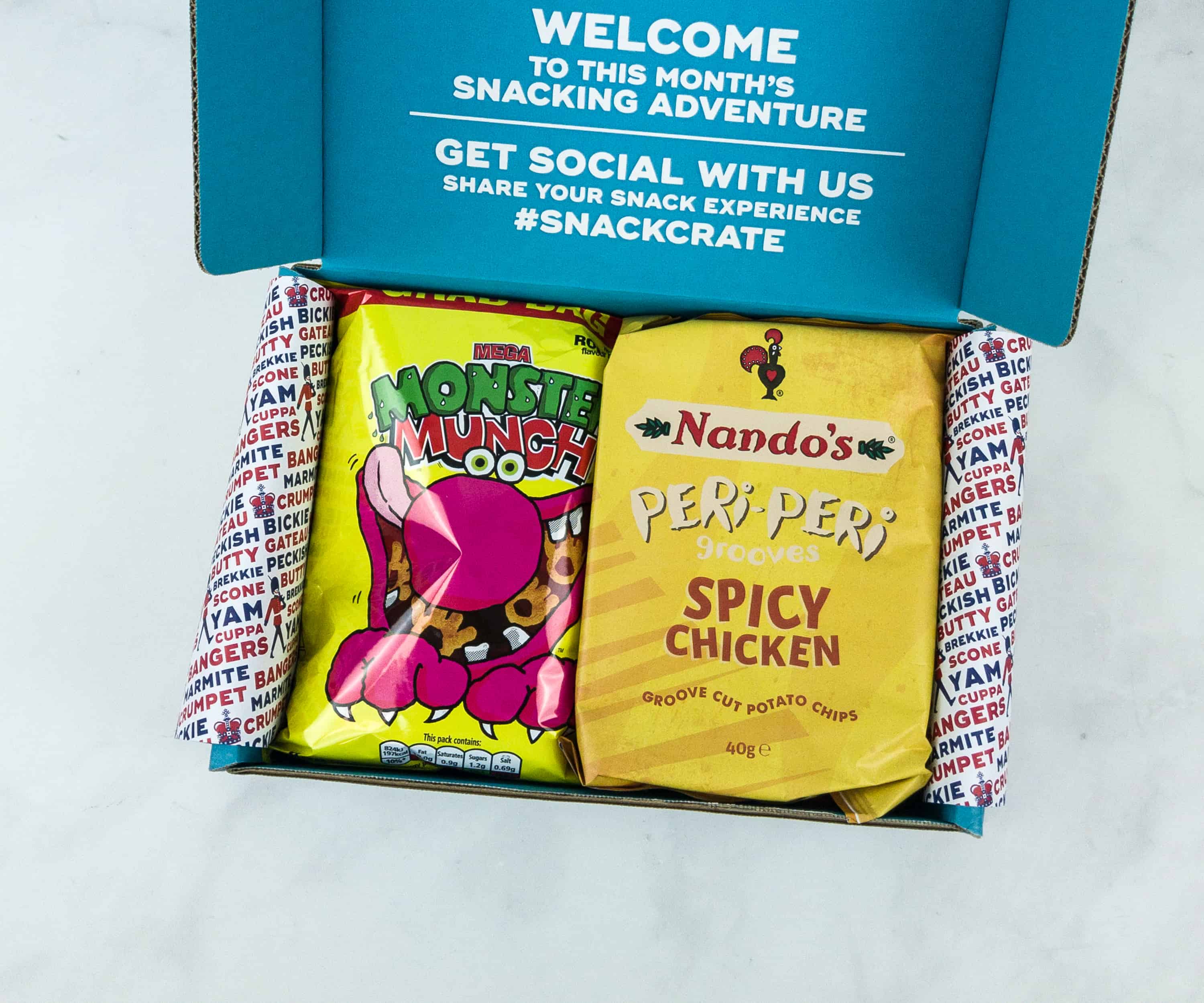 The box is full of treats!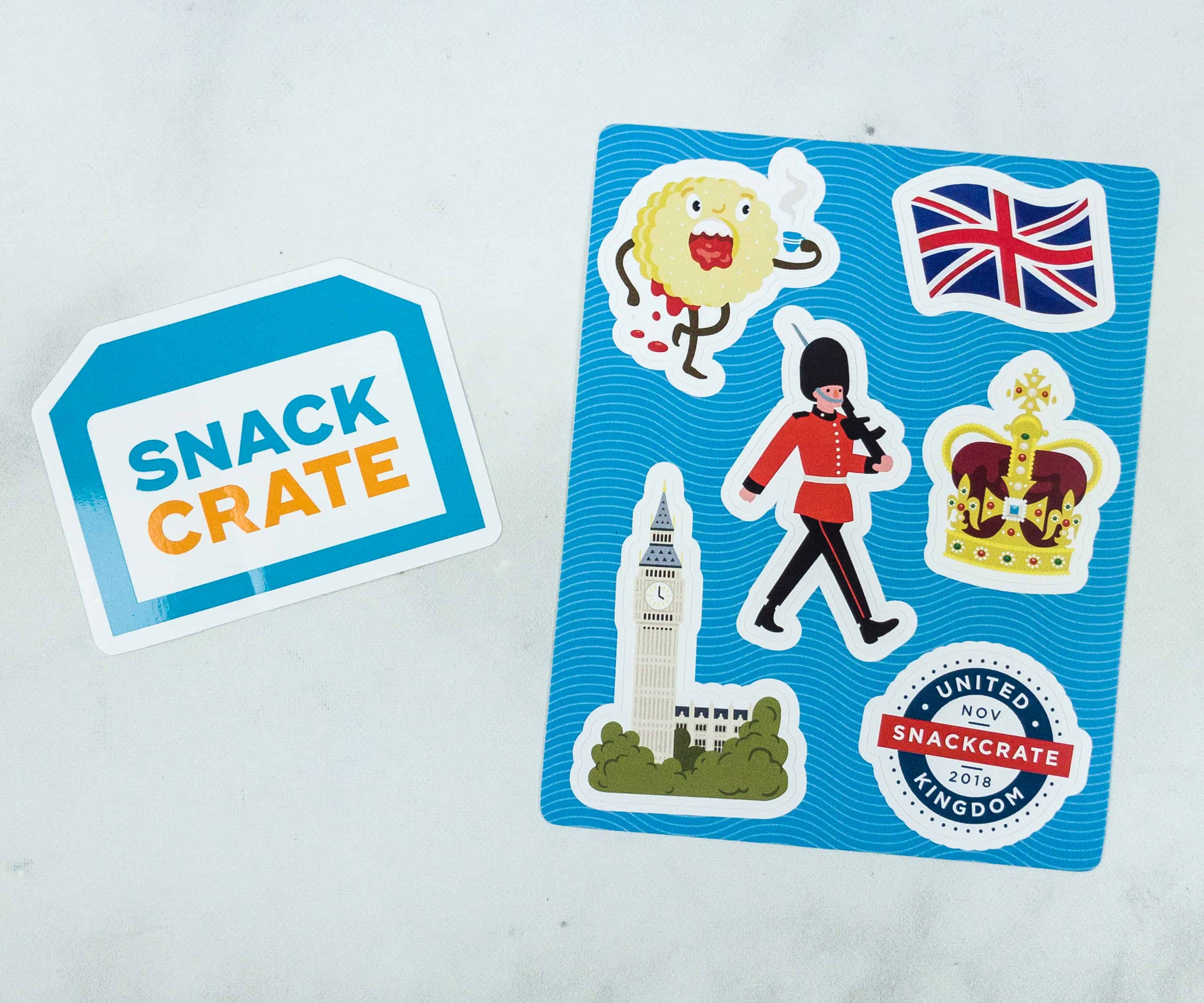 Each month, the box includes very cute stickers which are related to the featured country.
For November 2018, we got snacks from the United Kingdom!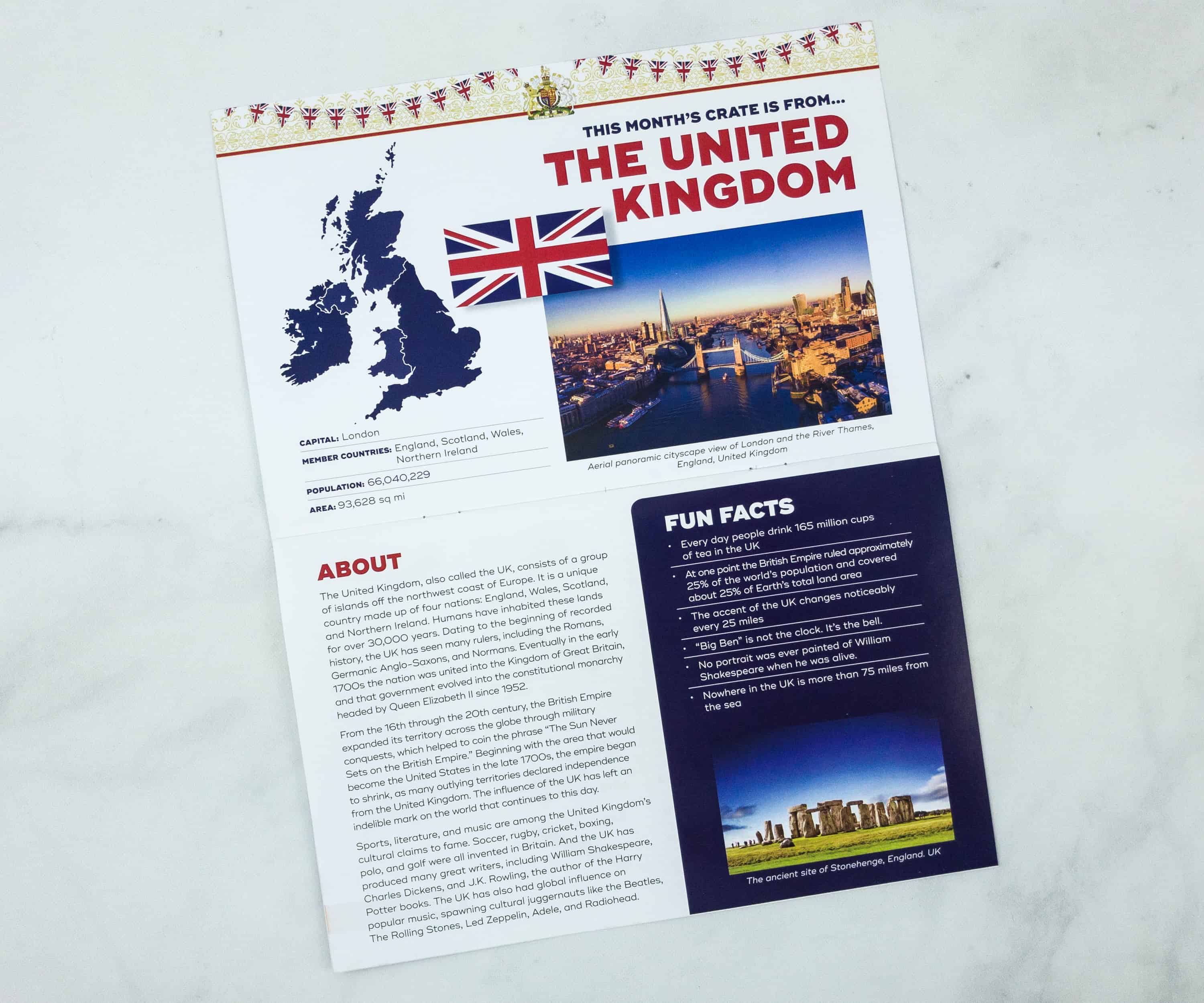 The information leaflet features fun facts about The United Kingdom.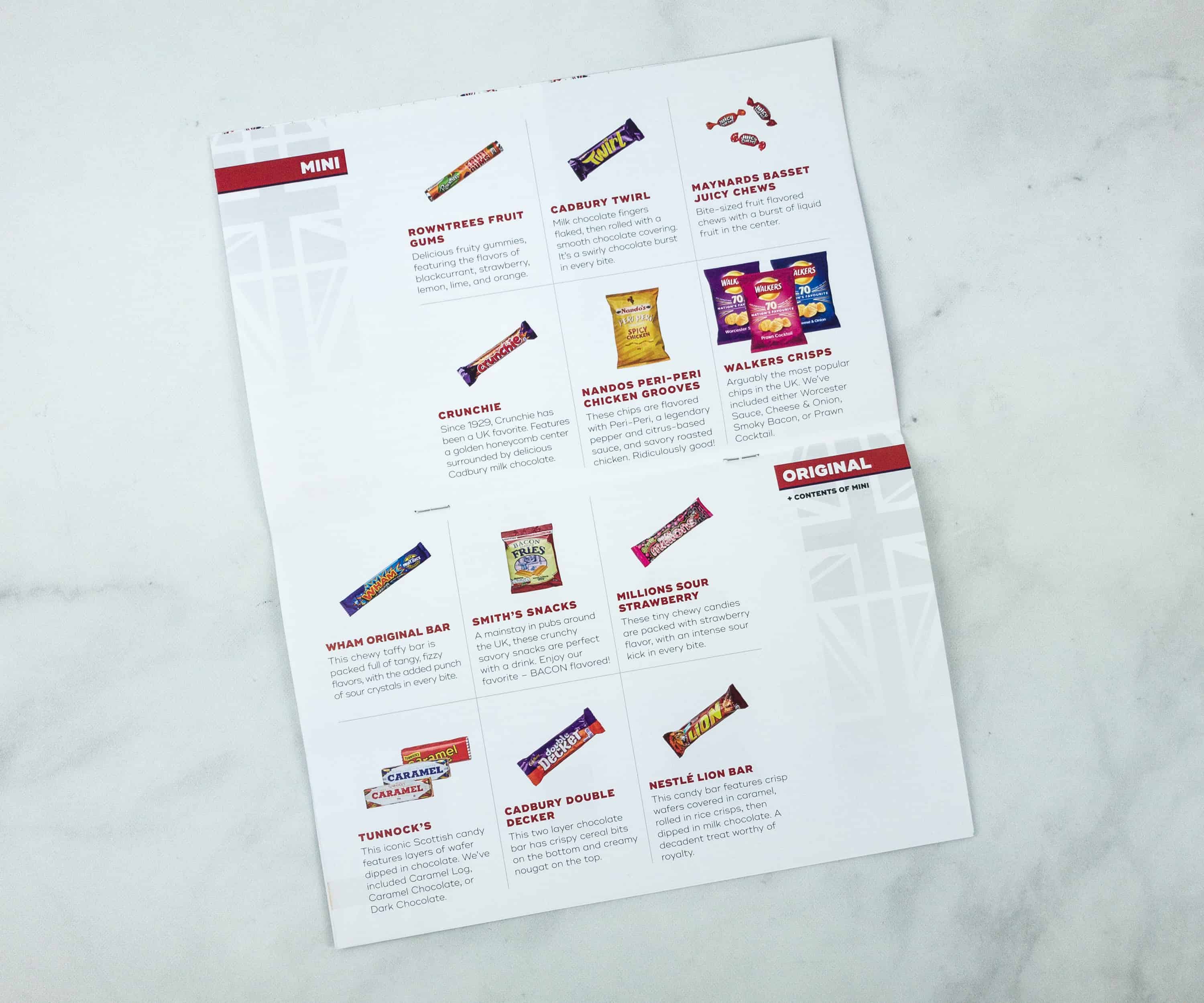 The leaflets also lists all the snack items inside the box, which are grouped into different box levels: Mini, Original, and Premium.
Aside from Premium, you'll also see some drink upgrades printed on it.
The postcard features a very beautiful scenery and the term "scrummy" which means delicious.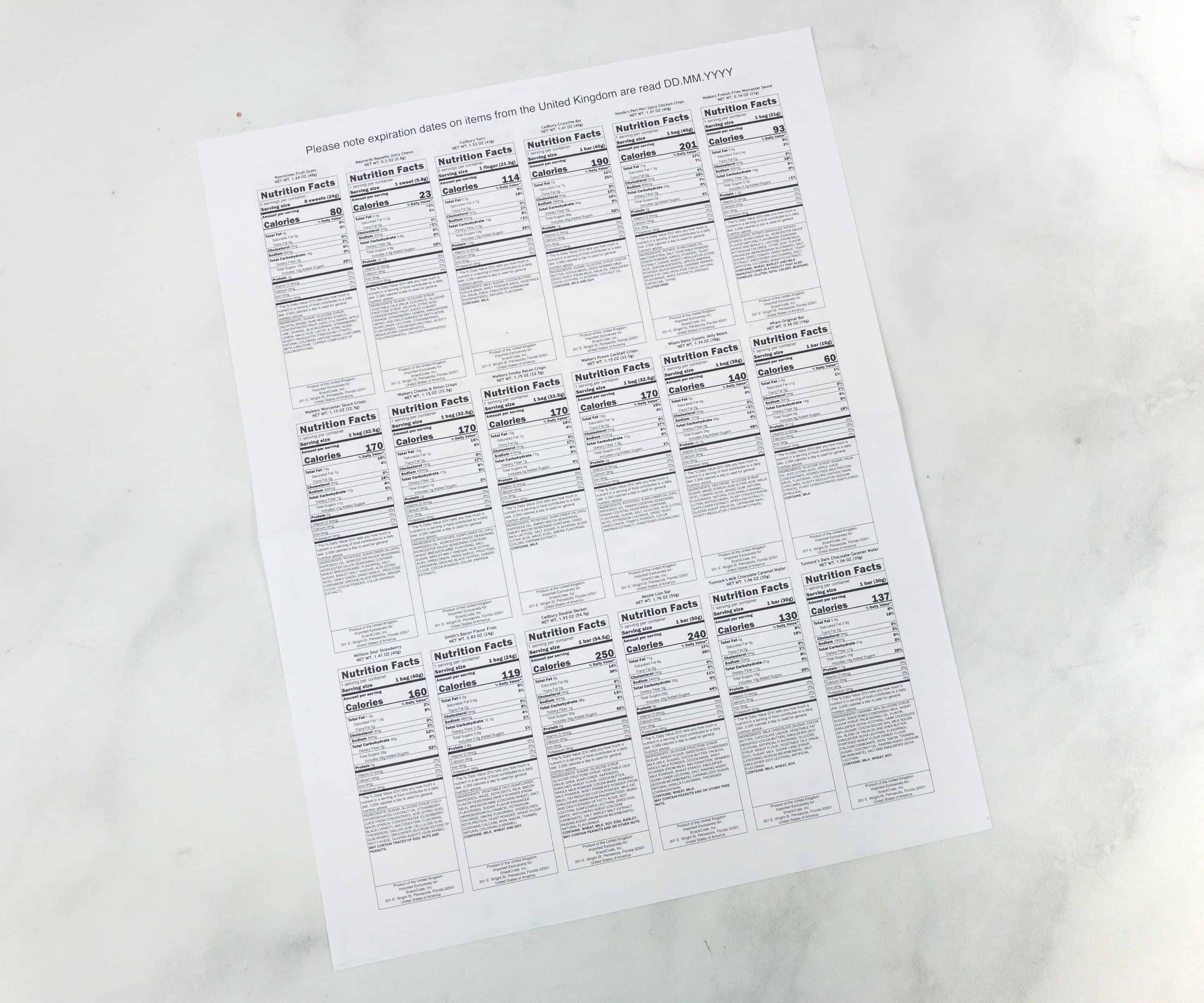 The leaflet is so detailed, providing necessary information every consumer should need to know about the treats.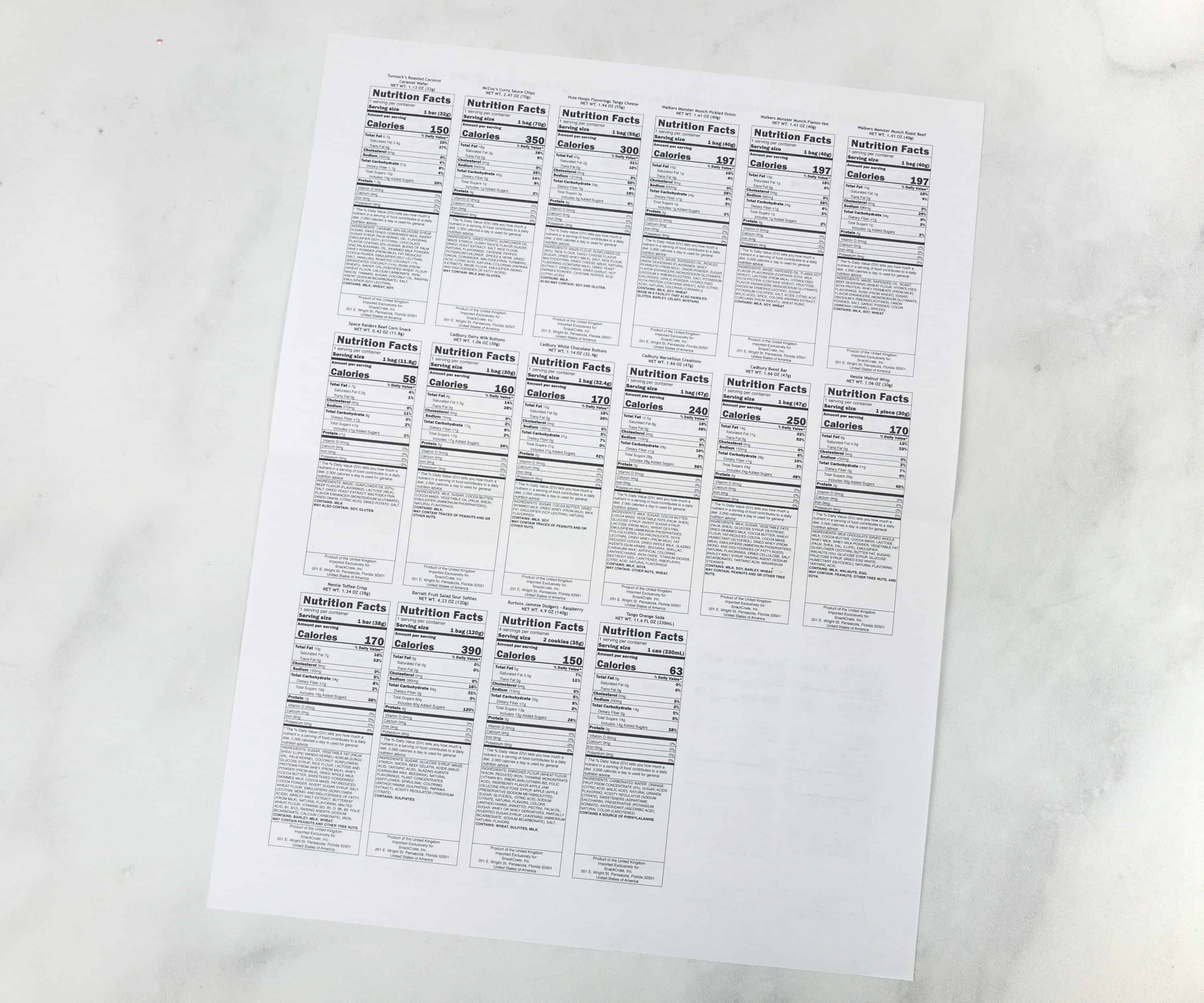 All the nutritional content of each item is shown at the back of the leaflet.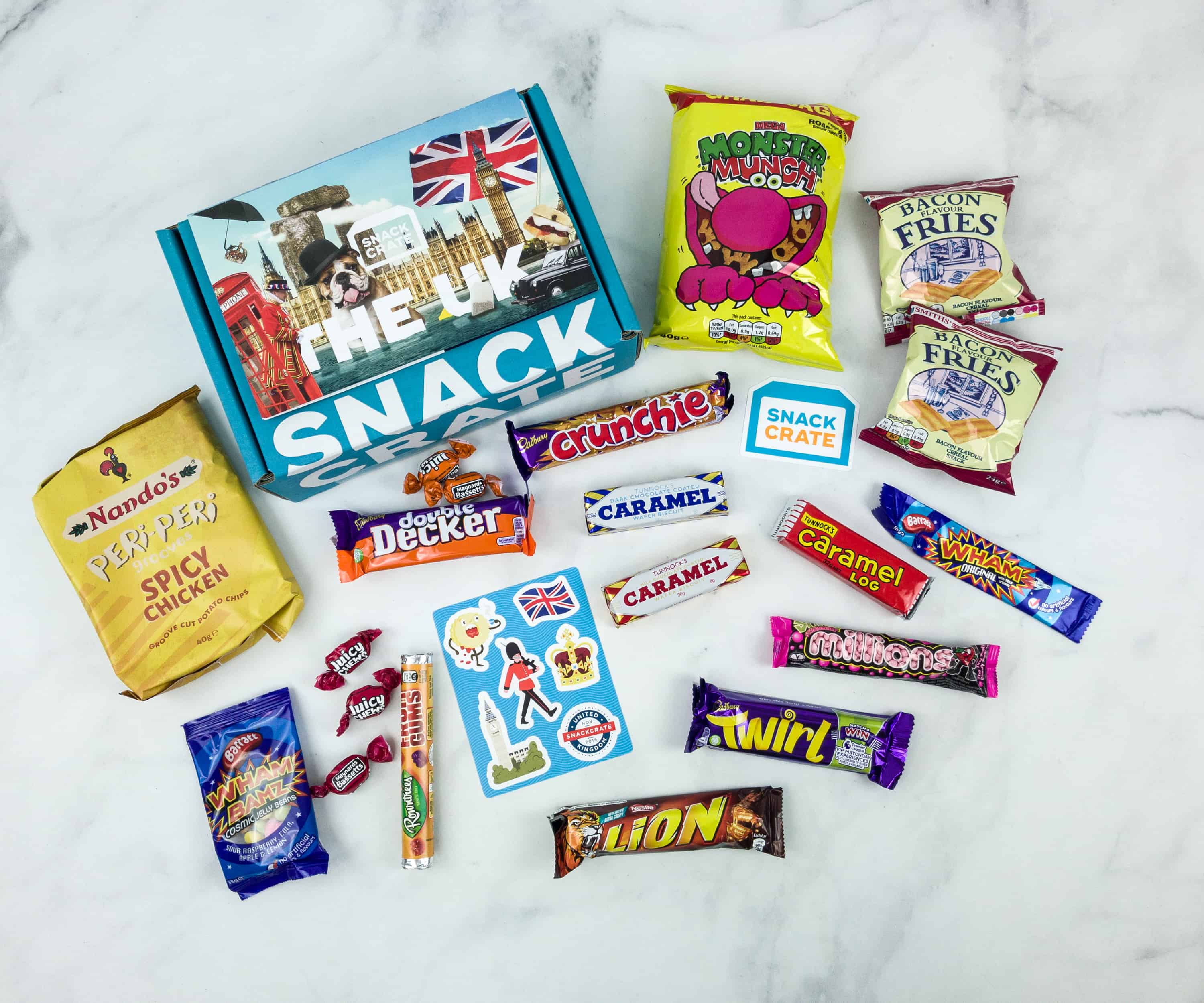 Everything in this month's box!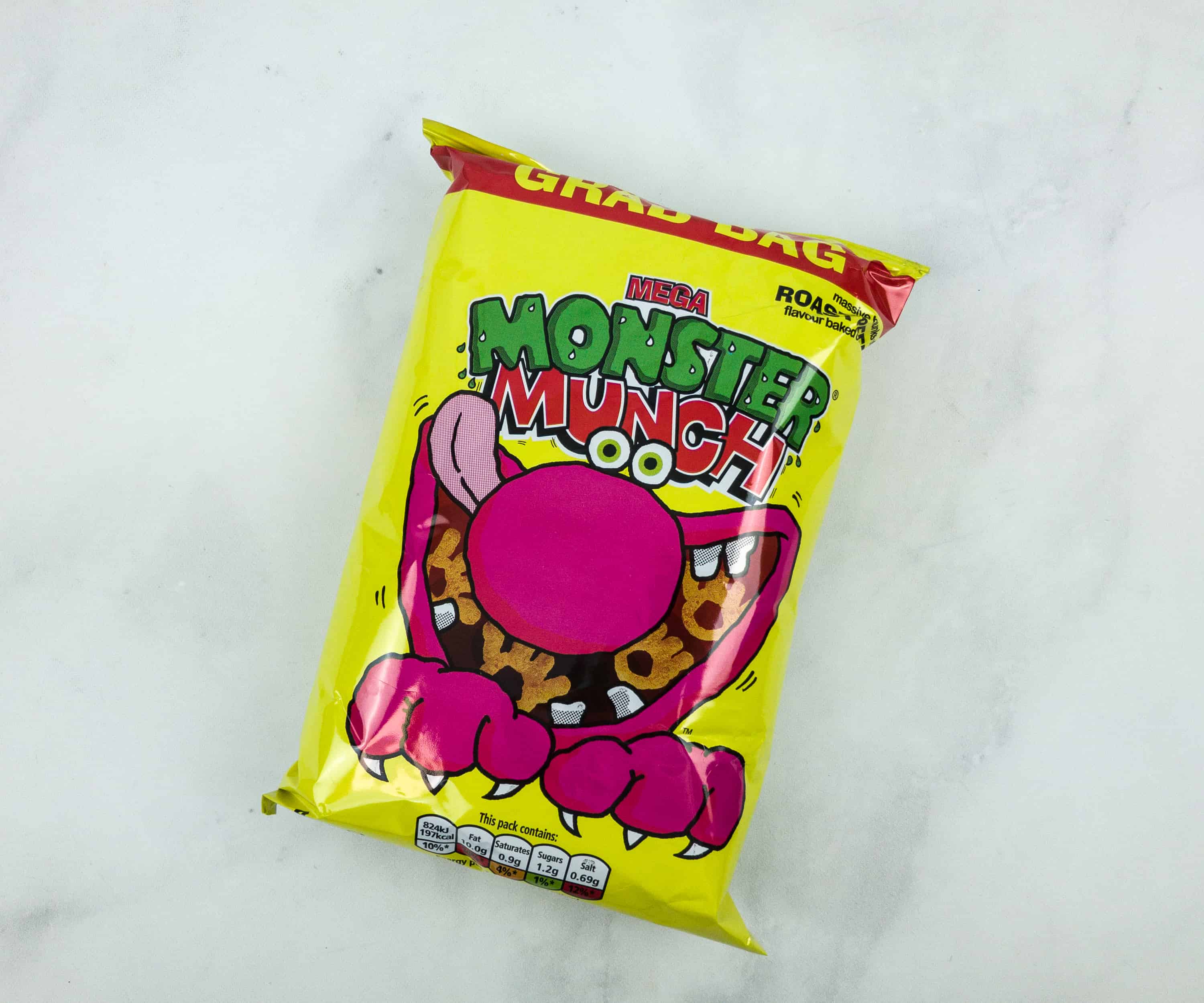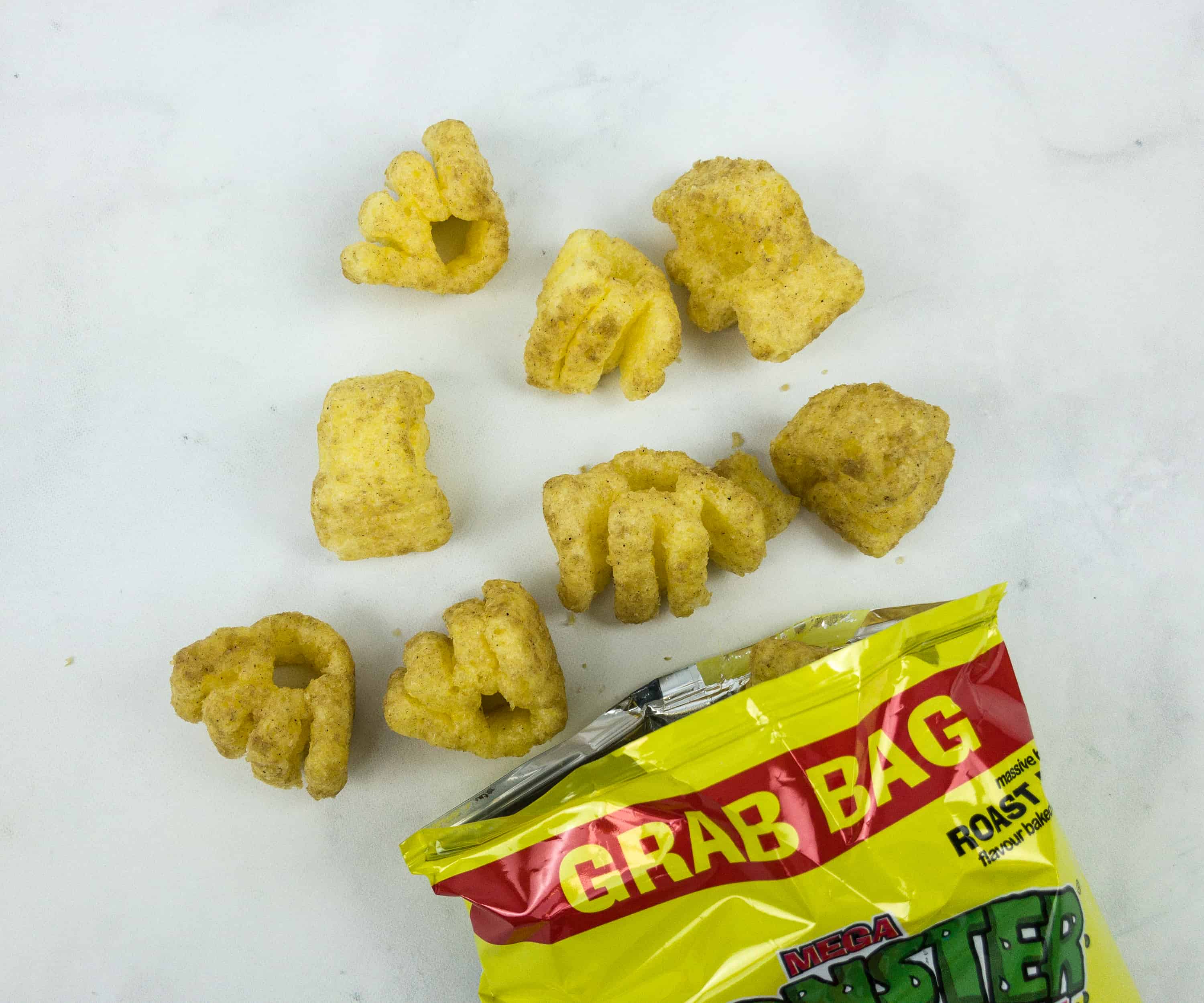 Mega Monster Munch ($0.86) This crunchy paw-shaped corn snack is infused with roast beef flavor and is baked to perfection.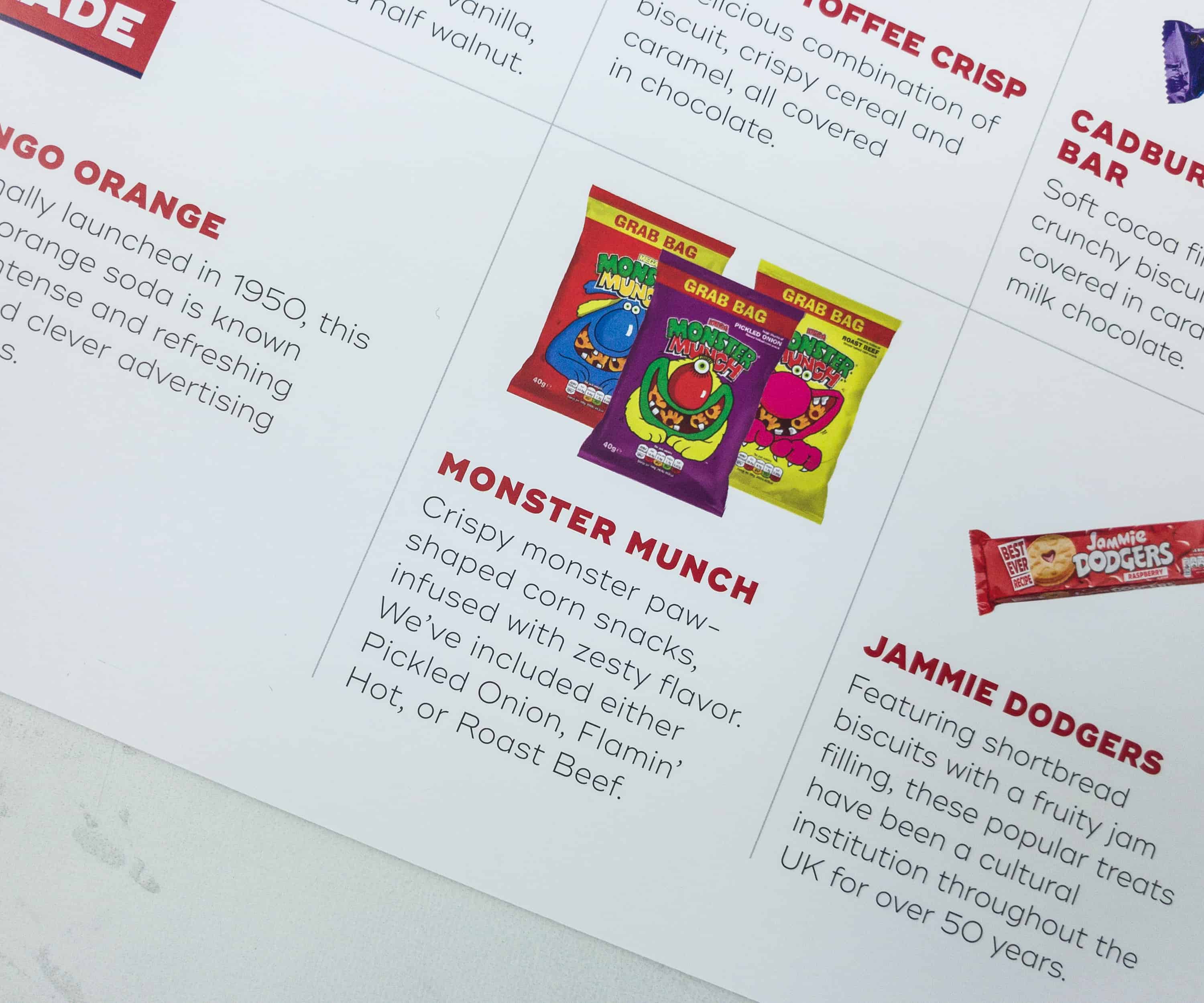 Aside from the Roast Beef flavor, Monster Munch is also available in Pickled Onion and Flamin' Hot flavors!
Nando's Peri-Peri Spicy Chicken Potato Chips ($2.13) The peri-peri flavoring made these potato chips a standout! The pepper and citrus-based sauce taste perfect together, with a hint of tasty roasted chicken. It's so crunchy and hot, which definitely goes well with a beer!
Smith's Bacon Flavor Fries ($0.77) A staple in pubs and clubs around the United Kingdom, this delicious treat is made with bacon flavor.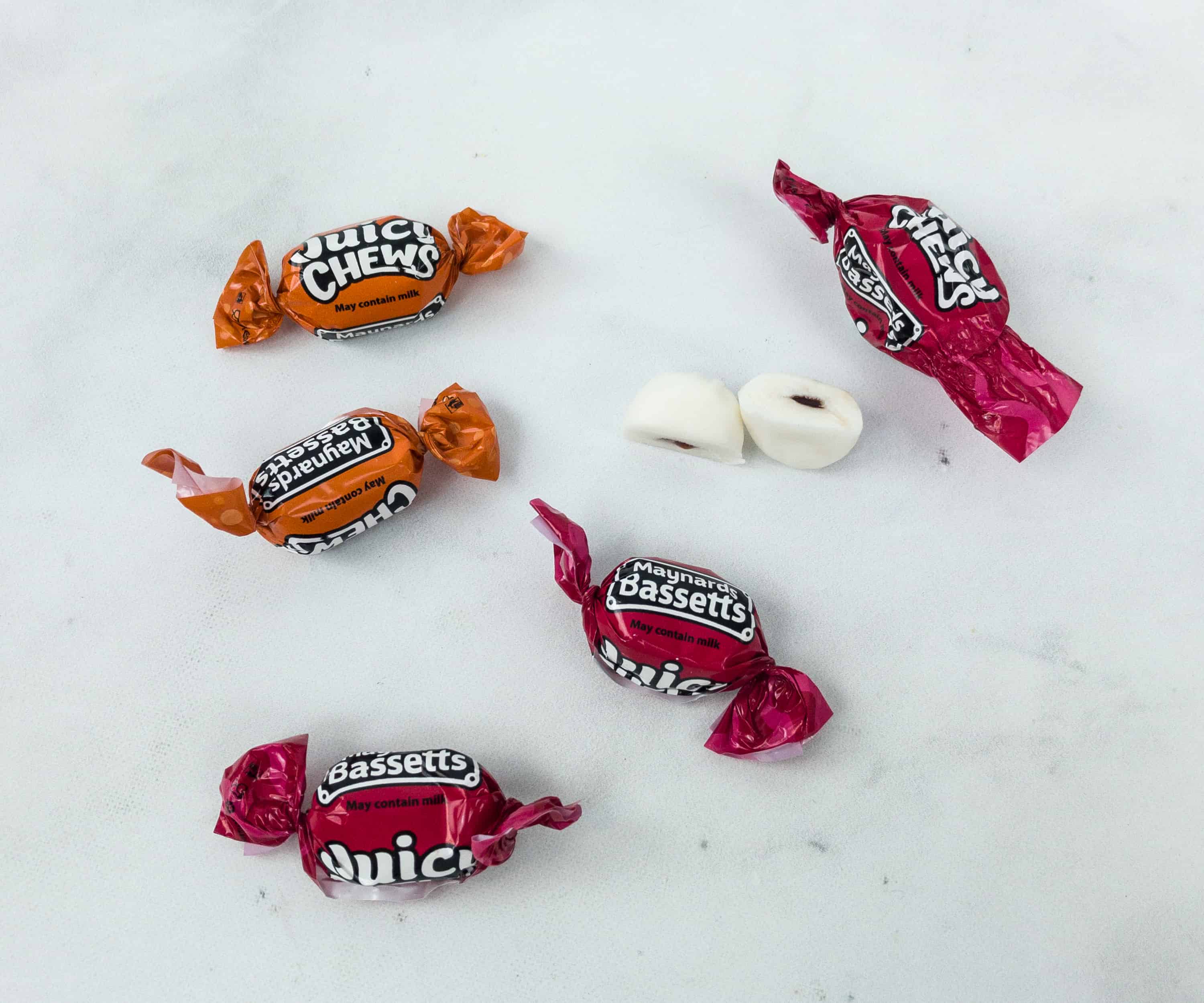 Maynards Bassets Juicy Chews ($4.99 Full Size 165g) These bite-sized chewing gums are fruity! They come in different flavors such as orange, cherry, and strawberry.
Barratt Wham Bamz Cosmic Jelly Beans ($0.32) Jellybeans have a sweet and crunchy outer shell with a sour jelly in the center. This pack contains four sour flavors; Cola, Apple, Lemon, and Raspberry.
Strawberry Millions Sour. We got another pack of candy and this time it's flavored with strawberry. It provides an intense sourness that can make your eyes go all googly!
Tunnock's Caramel Wafer Biscuit – SIMILAR ($1.87 each) This iconic wafer biscuit comes in three different flavors: The Caramel Log, Caramel Chocolate, and Dark Chocolate.
They are all made from crispy wafer filled with sweet caramel fillings, and creamy chocolate coating. Except for the caramel log, which is also covered with crunchy crushed nuts.
Each wafer contains a distinct taste, but all three of them taste really good. They're great with hot coffee or tea!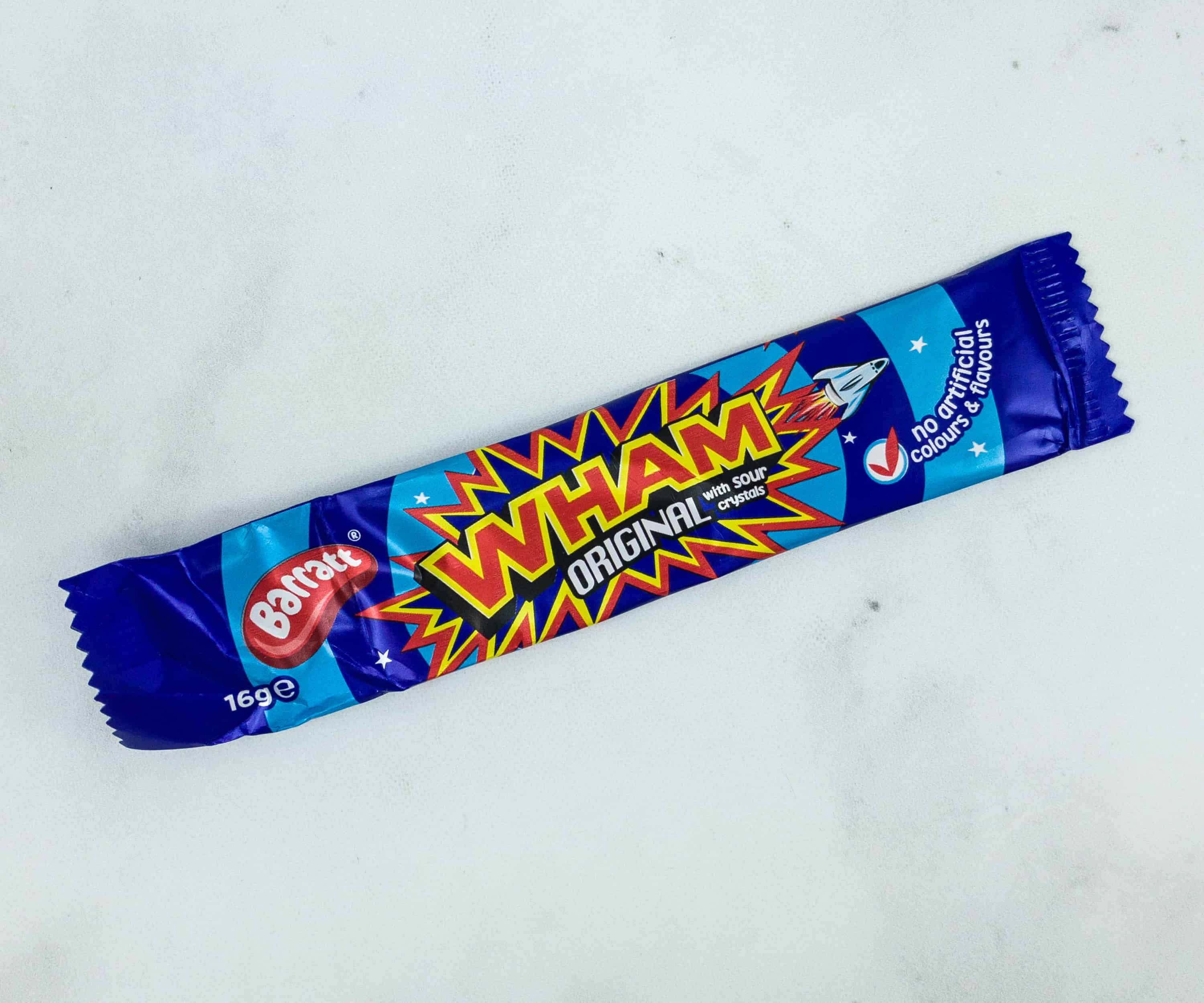 Barratt Wham Original ($0,44) A classic chewy taffy bar with no artificial flavors and colors, sprinkled with sour crystals and packed with fizzy, tangy taste. It's so sour, it will give your teeth a good work-out!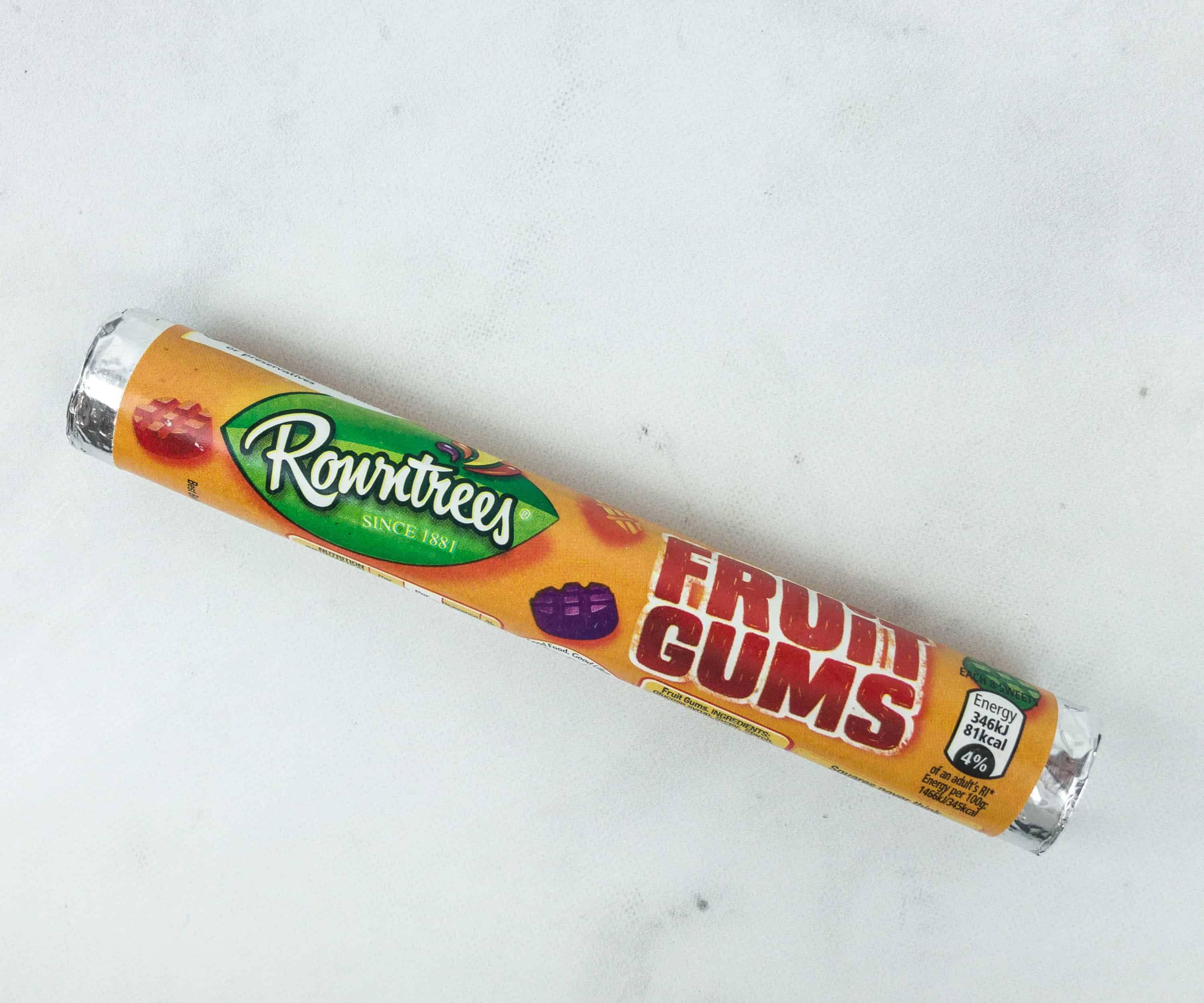 Rouritrees Fruit Gums ($0.80) More fruity goodness! These gums are made from real fruit juices and coated with sugar. One tube contains 48 pieces, with a variety of flavors including strawberry, blackcurrant, orange, lemon, and lime.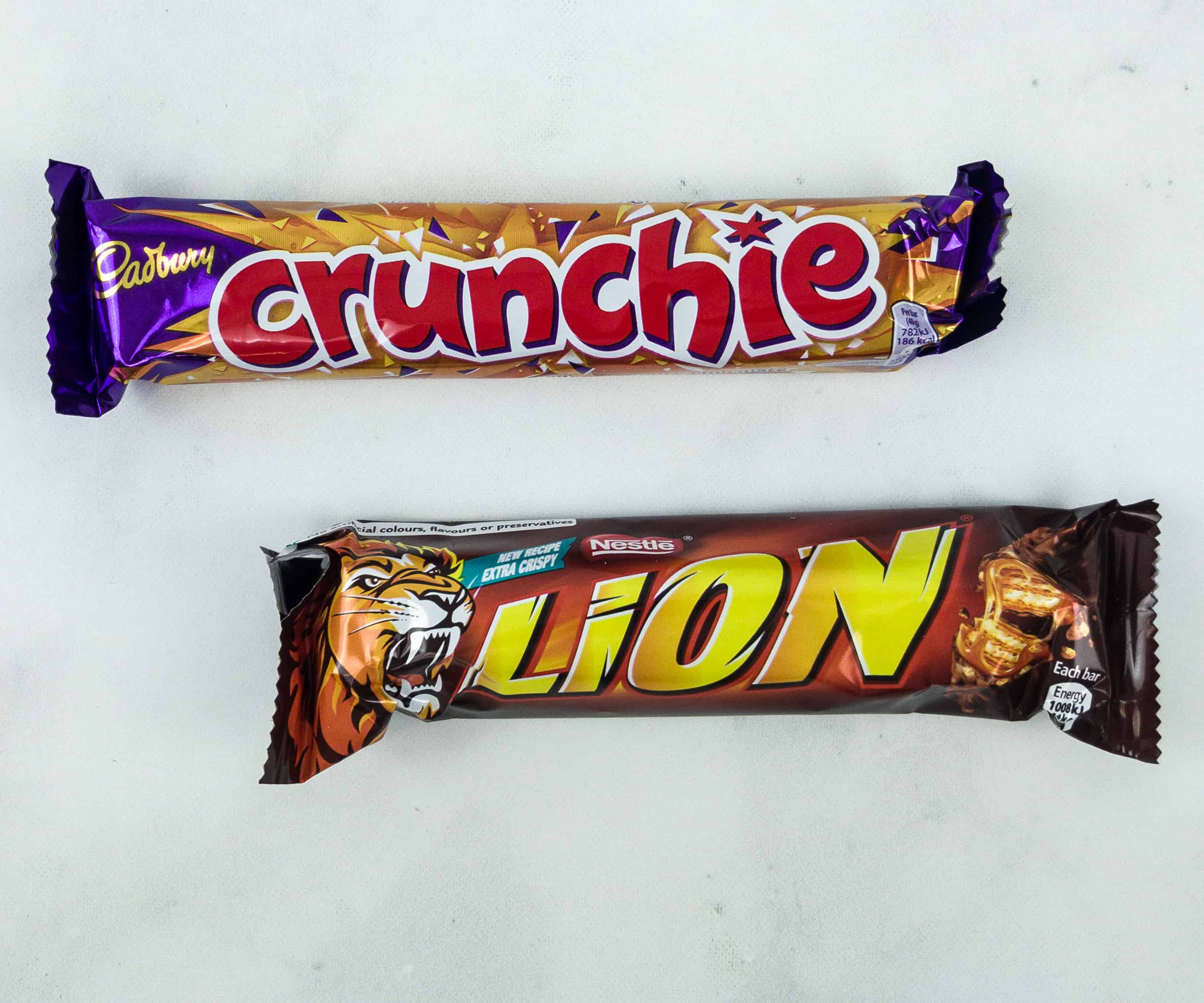 Cadbury Crunchie Chocolate Bar ($0.65) One of the best selling treats in the United Kingdom! This chocolate bar from Cadbury features a golden honeycomb center and a sweet milk chocolate coating.
Nestle Lion Chocolate Bar ($1.68) This chocolate bar from Nestle is a crispy wafer filled with chewy caramel, crunchy cereals, and coated with creamy milk chocolate.
Both of these bars are packed with delicious fillings. They make great on-the-go snacks!
Cadbury Double Decker Chocolate Bar ($1.23) The smooth chewy nougat on top and crispy cereal at the bottom provides different textures on this double-decker snack bar. Covered with Cadbury's classic milk chocolate, it's definitely addicting!
Cadbury Twirl Chocolate Bar ($1.15) Here's another Cadbury bar and I'm not complaining because all of them are really good. This one has a unique combination of chocolate twirls and curls, flaked and rolled with a smooth chocolate covering.
Chocolate lovers, rejoice! Both are chocolatey, but with different textures.
According to the leaflet, the box should include a Walker Crisps crackers. Unfortunately, we didn't get one.
There were a lot of chocolate bars and sweets in this month's Snack Crate box and all of them tasted really great! Aside from chocolates, they also offered a number of tasty treats fit for sharing like the Strawberry Million Sour, Cosmic Jelly Beans, Juicy Chews, and Caramel Wafers. What makes this subscription special is the inclusion of snacks that are hard to find in stores. This is definitely the ideal subscription for snackers who want a great variety of treats every month! We loved the UK snacks and we can't wait for more international treats!
What do you think about this month's Snack Crate?